That's what family is. No matter what, they will always be in your corner as you may choose to stand in theirs.
—
R.J. Prescott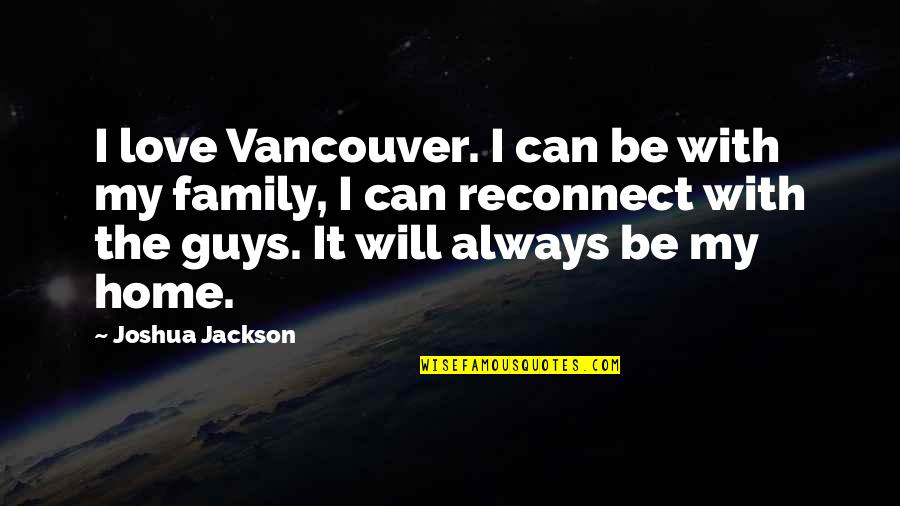 I love Vancouver. I can be with my family, I can reconnect with the guys. It will always be my home.
—
Joshua Jackson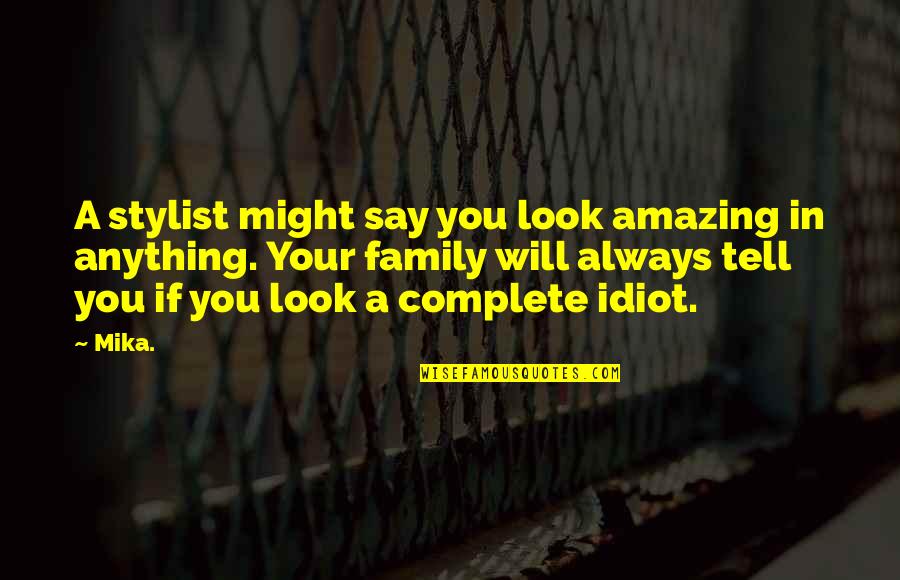 A stylist might say you look amazing in anything. Your family will always tell you if you look a complete idiot.
—
Mika.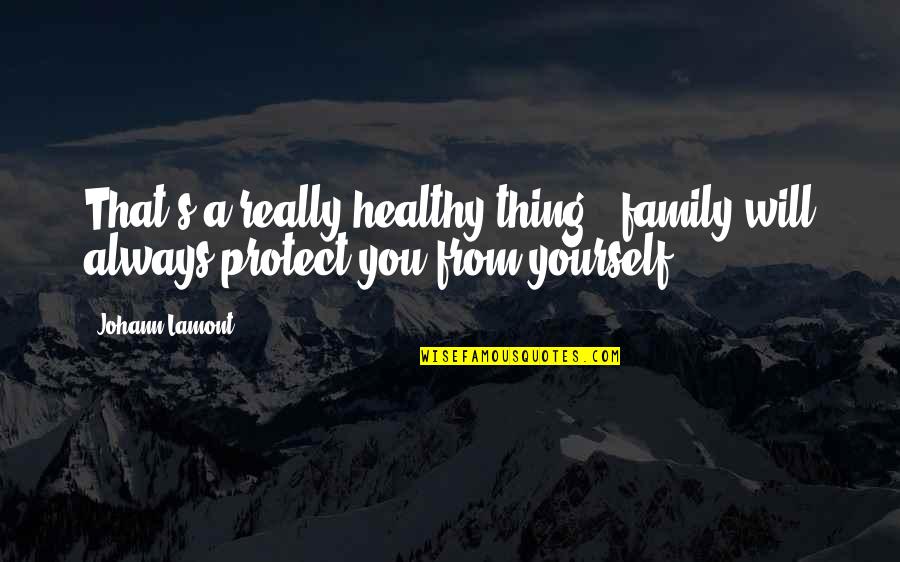 That's a really healthy thing - family will always protect you from yourself.
—
Johann Lamont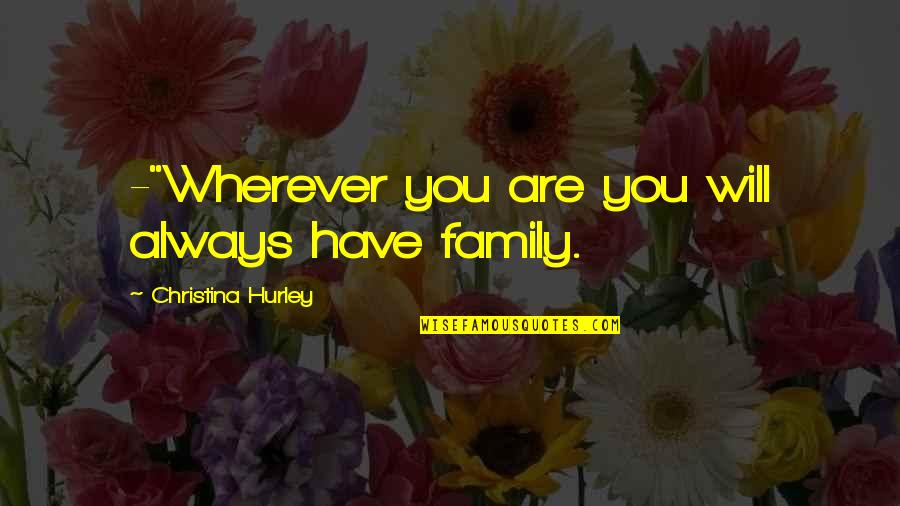 -"Wherever you are you will always have family.
—
Christina Hurley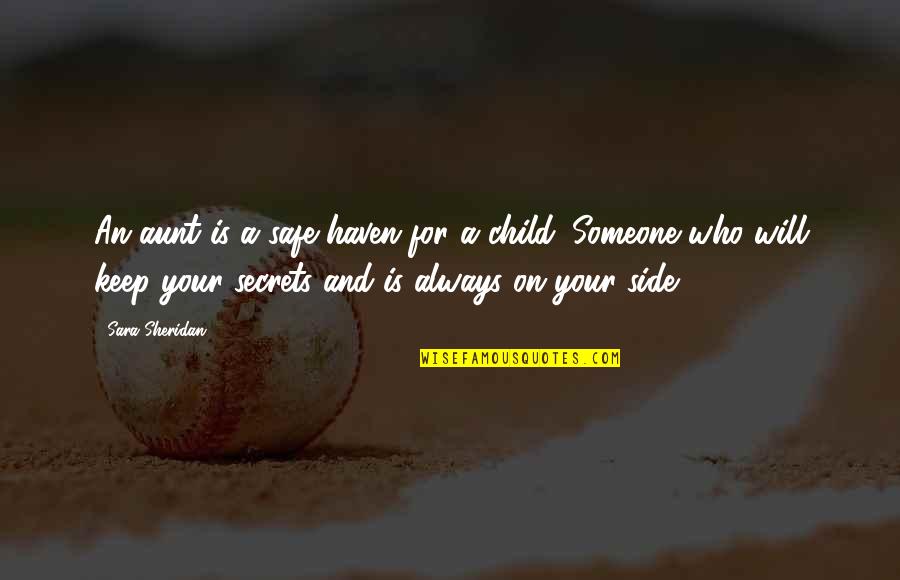 An aunt is a safe haven for a child. Someone who will keep your secrets and is always on your side.
—
Sara Sheridan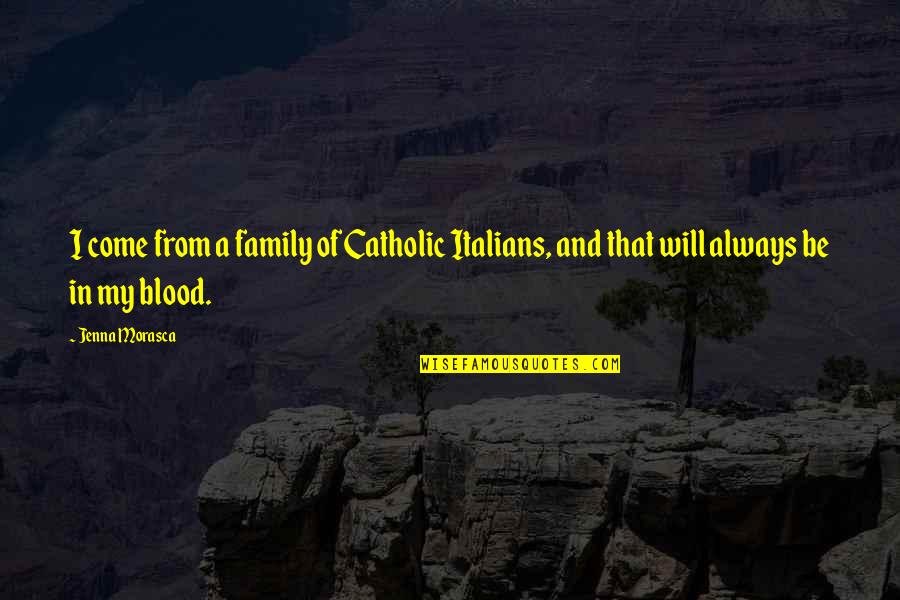 I come from a family of Catholic Italians, and that will always be in my blood.
—
Jenna Morasca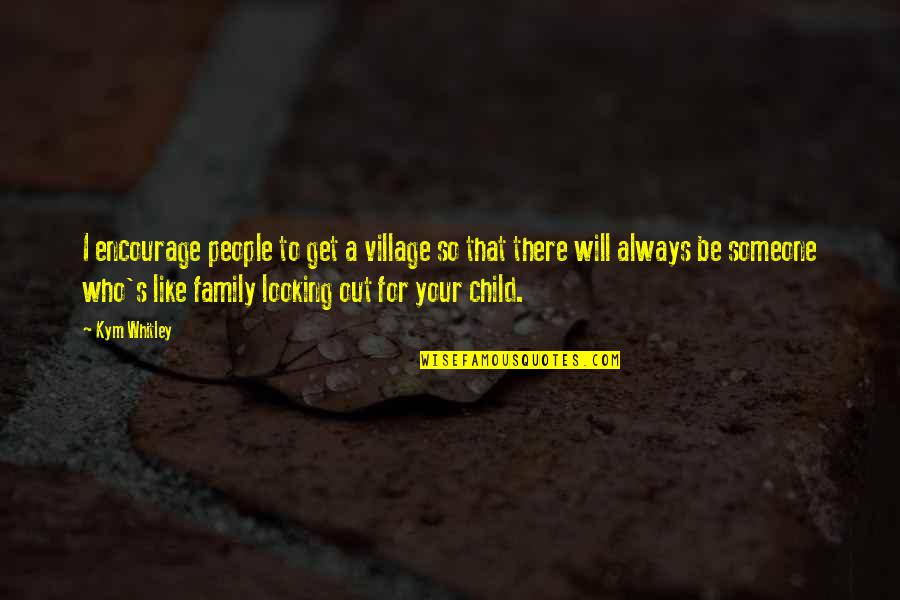 I encourage people to get a village so that there will always be someone who's like family looking out for your child.
—
Kym Whitley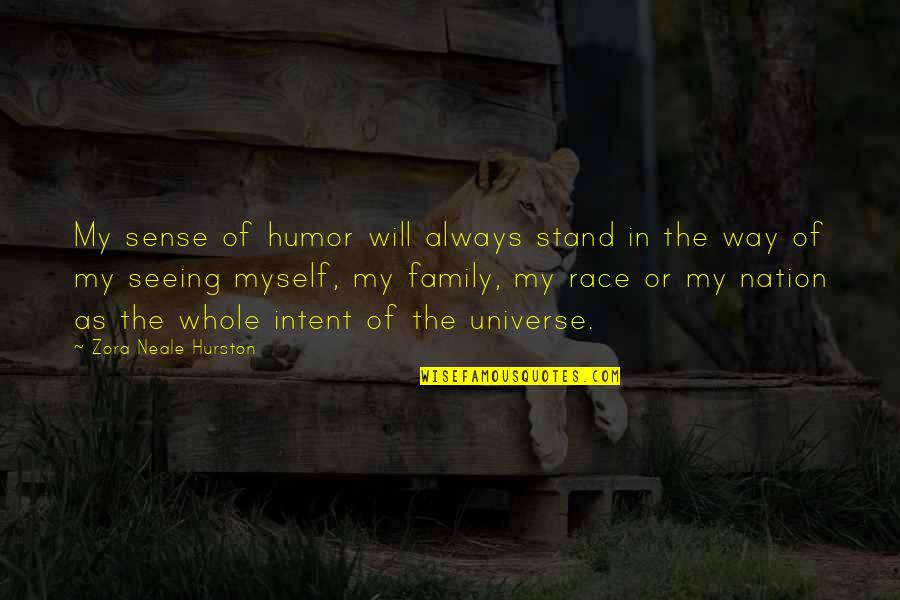 My sense of humor will always stand in the way of my seeing myself, my family, my race or my nation as the whole intent of the universe.
—
Zora Neale Hurston
A family of ten children will be always called a fine family, where there are heads and arms and legs enough for the number.
—
Jane Austen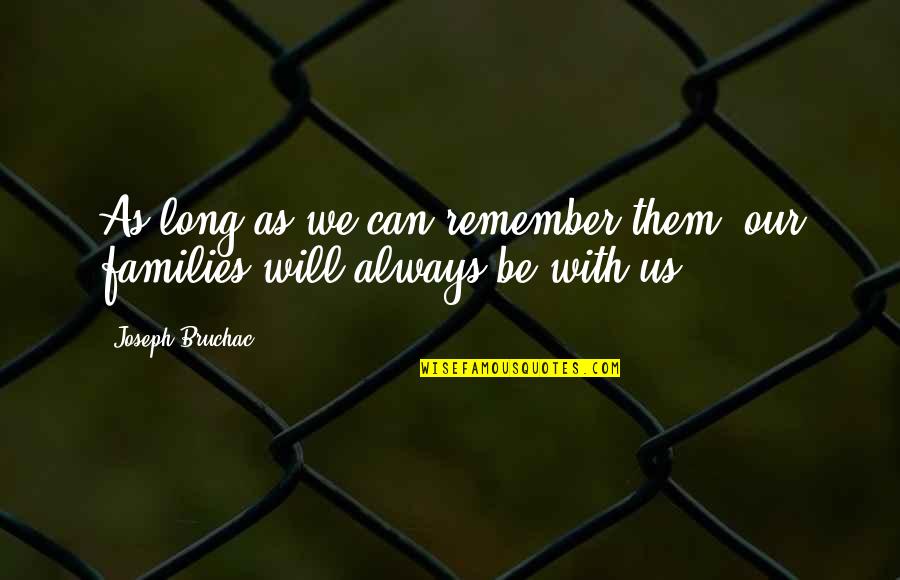 As long as we can remember them, our families will always be with us.
—
Joseph Bruchac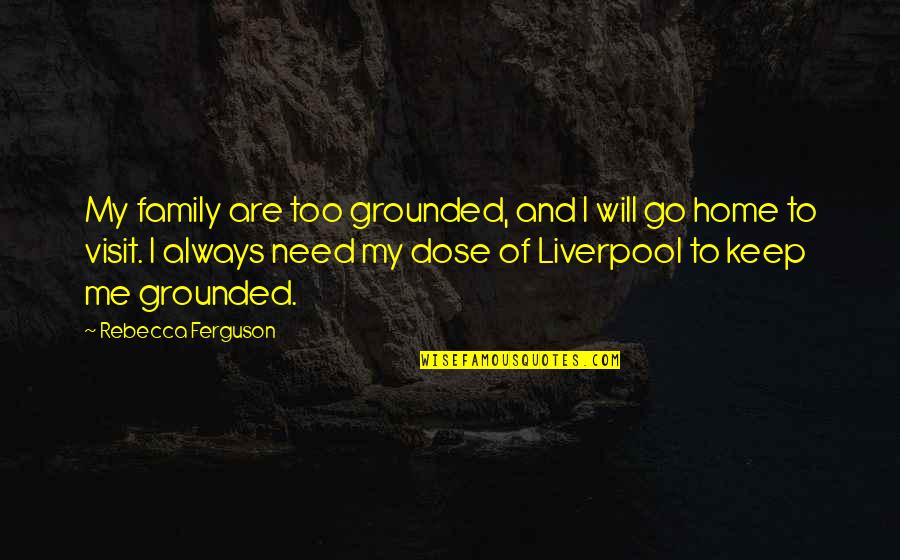 My family are too grounded, and I will go home to visit. I always need my dose of Liverpool to keep me grounded.
—
Rebecca Ferguson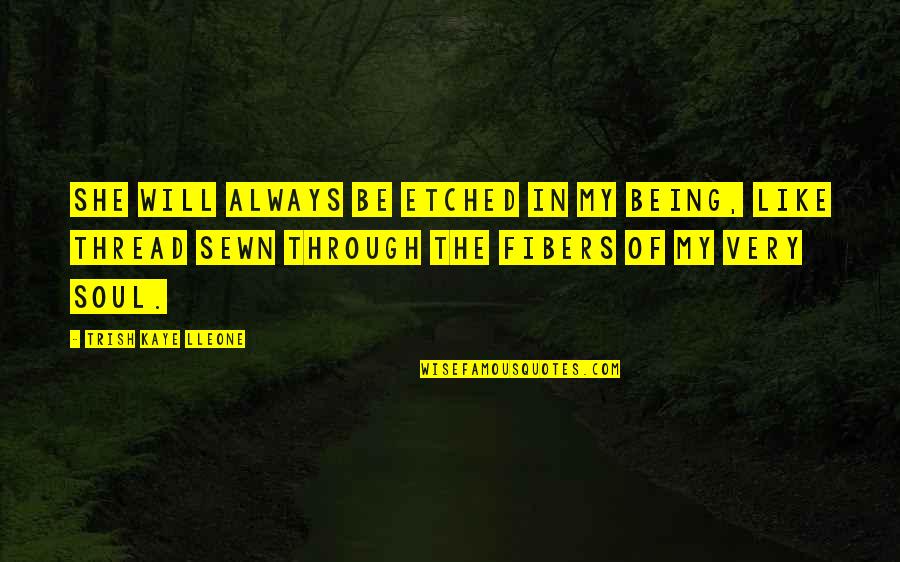 She will always be etched in my being, like thread sewn through the fibers of my very soul.
—
Trish Kaye Lleone
I am the baby in the family, and I always will be. I am actually very happy to have that position. But I still get teased. I don't mind that. —
Janet Jackson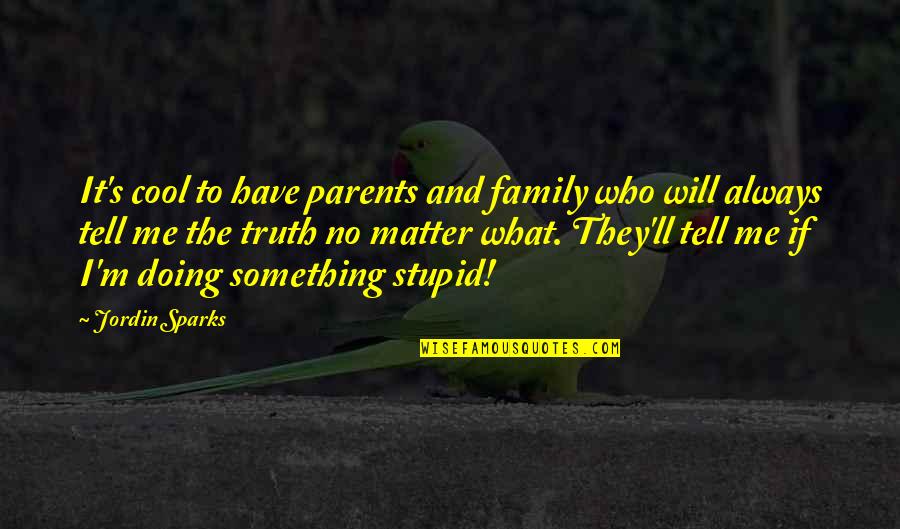 It's cool to have parents and family who will always tell me the truth no matter what. They'll tell me if I'm doing something stupid! —
Jordin Sparks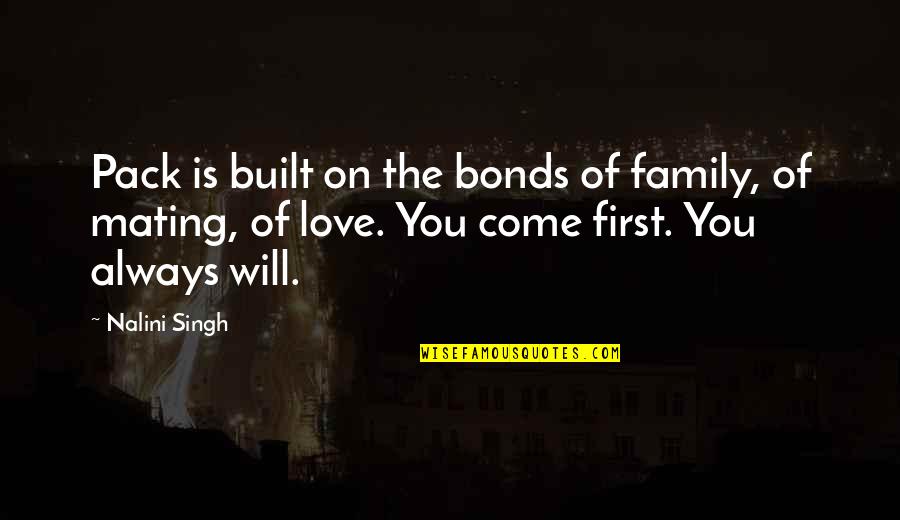 Pack is built on the bonds of family, of mating, of love. You come first. You always will. —
Nalini Singh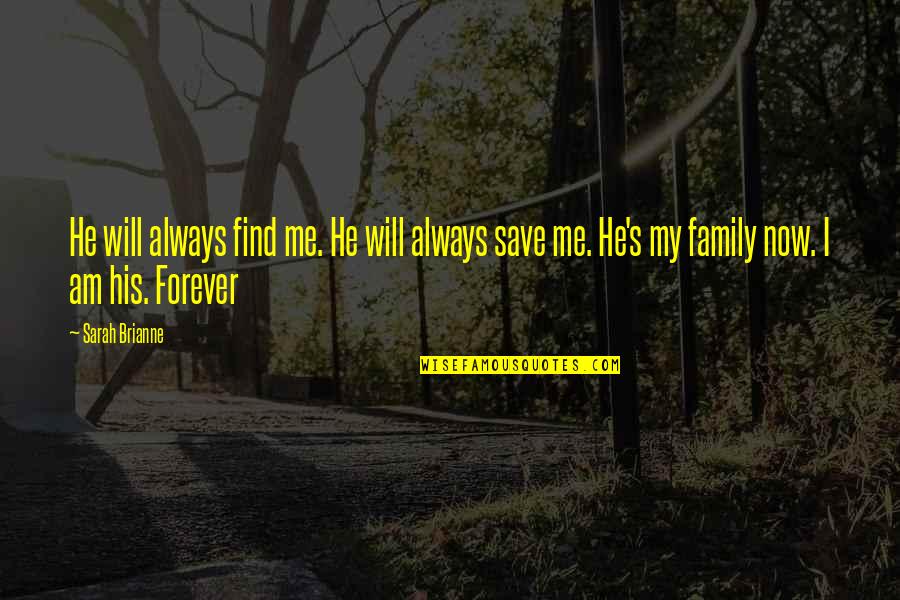 He will always find me. He will always save me. He's my family now. I am his. Forever —
Sarah Brianne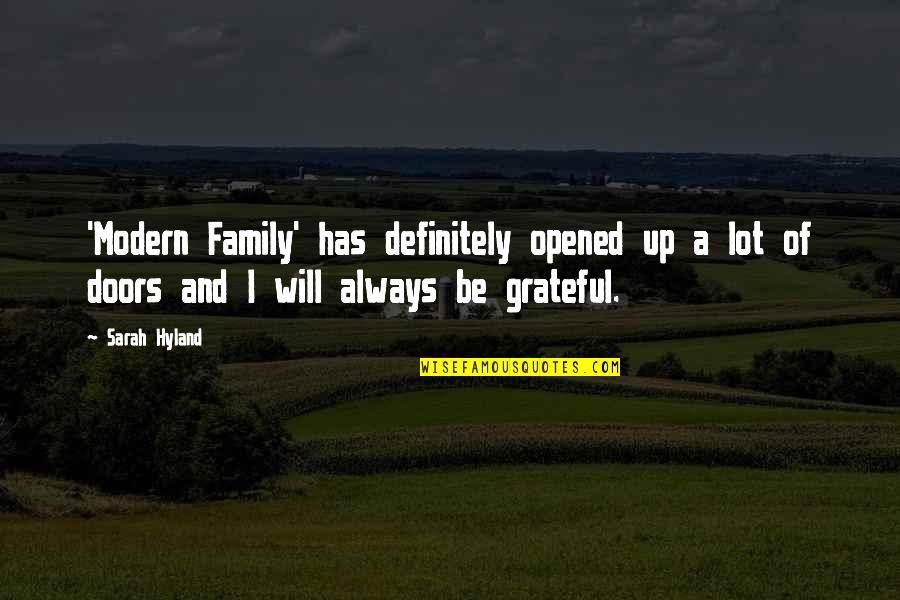 'Modern Family' has definitely opened up a lot of doors and I will always be grateful. —
Sarah Hyland
Family life was and always will be the foundation of any civilization. Destroy the family and you destroy the country. —
Erin Pizzey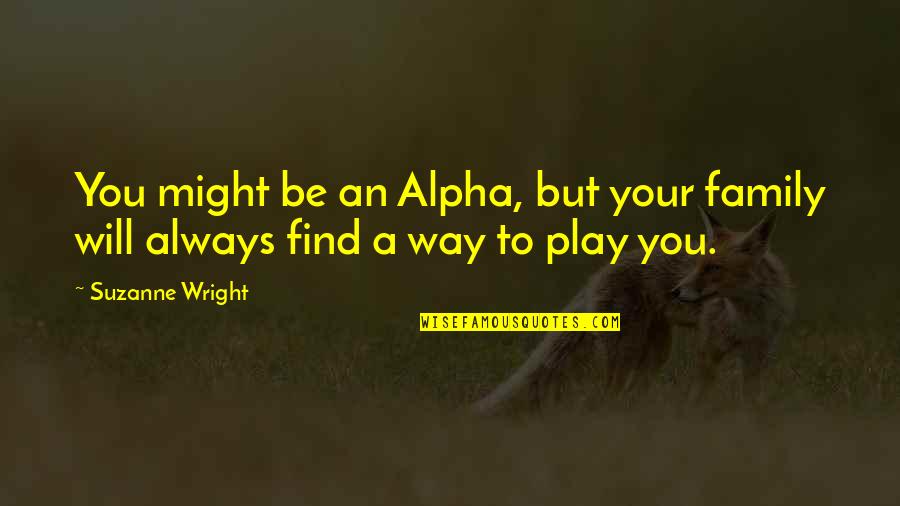 You might be an Alpha, but your family will always find a way to play you. —
Suzanne Wright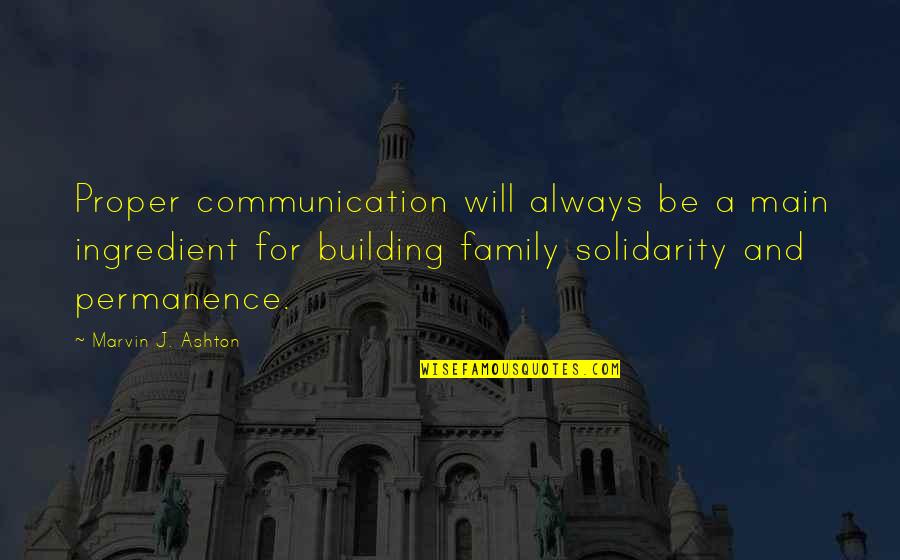 Proper communication will always be a main ingredient for building family solidarity and permanence. —
Marvin J. Ashton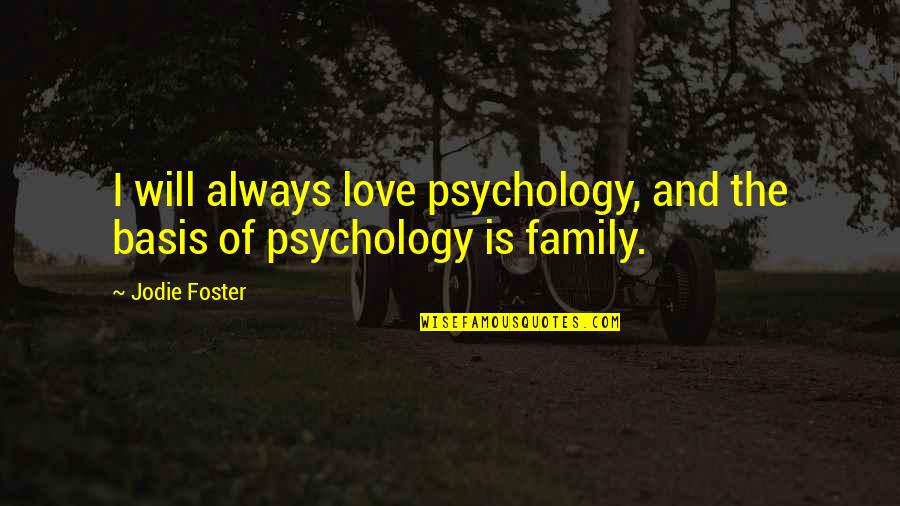 I will always love psychology, and the basis of psychology is family. —
Jodie Foster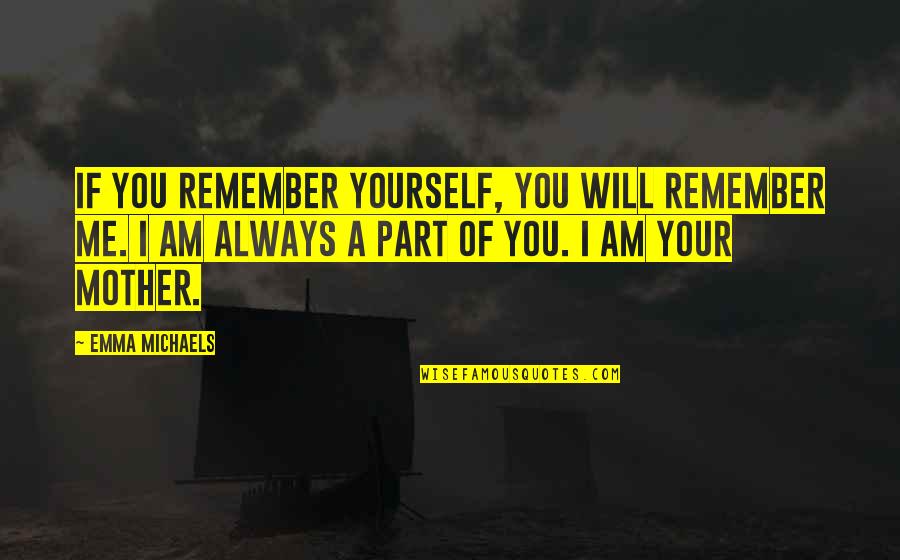 If you remember yourself, you will remember me. I am always a part of you. I am your mother. —
Emma Michaels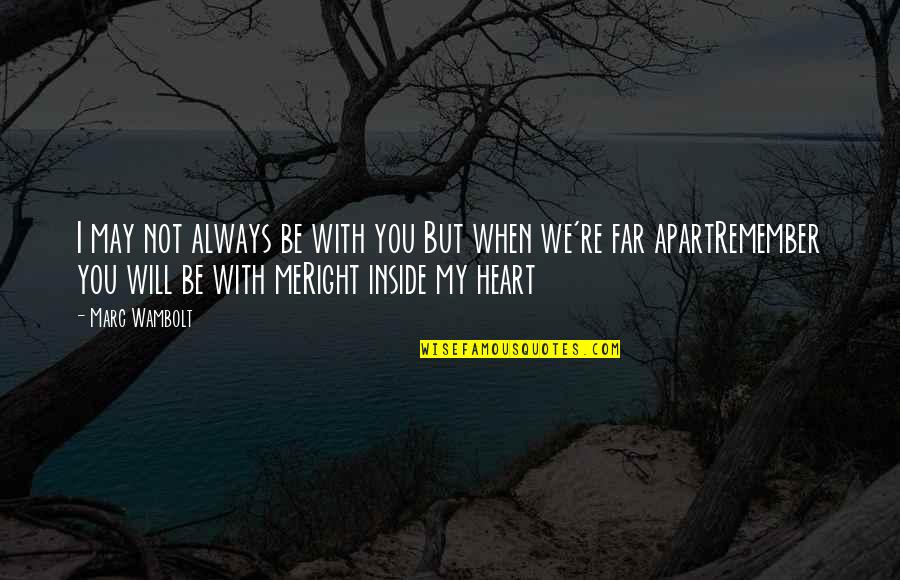 I may not always be with you
But when we're far apart
Remember you will be with me
Right inside my heart —
Marc Wambolt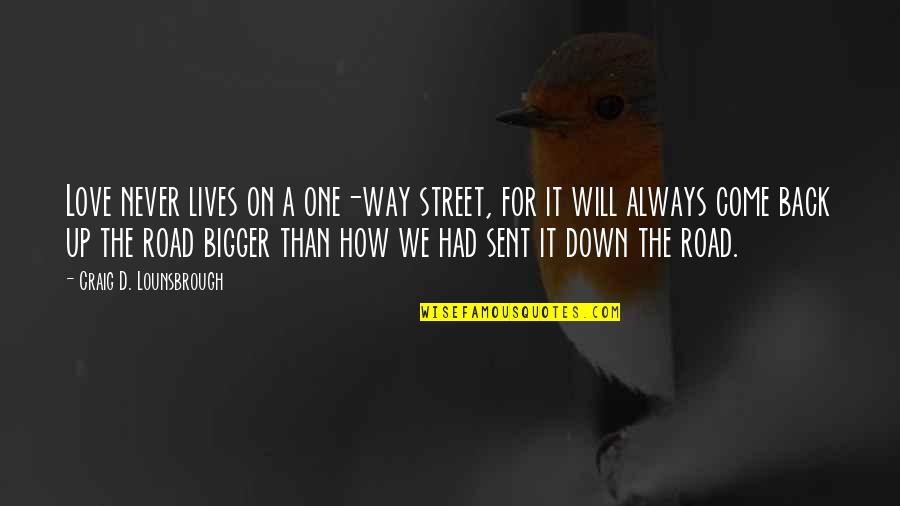 Love never lives on a one-way street, for it will always come back up the road bigger than how we had sent it down the road. —
Craig D. Lounsbrough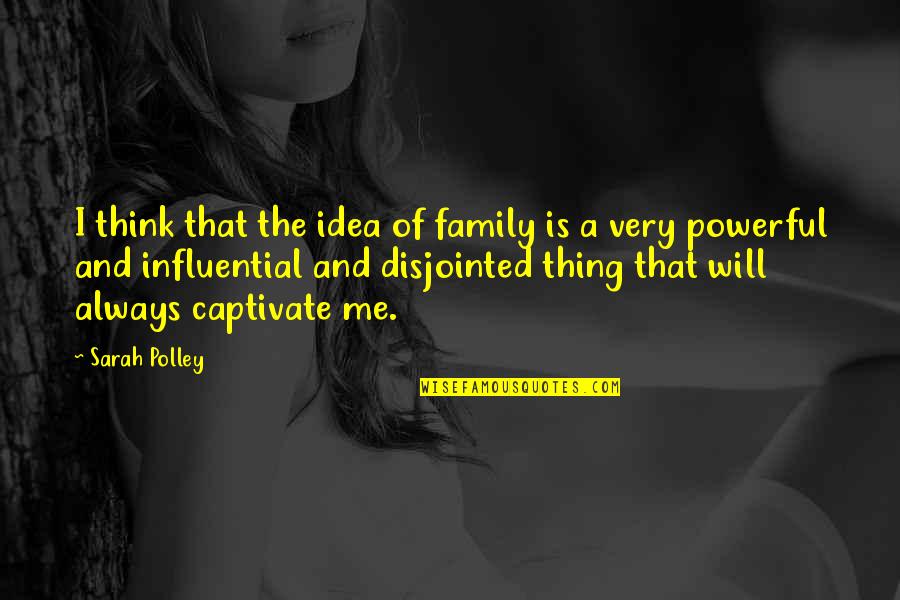 I think that the idea of family is a very powerful and influential and disjointed thing that will always captivate me. —
Sarah Polley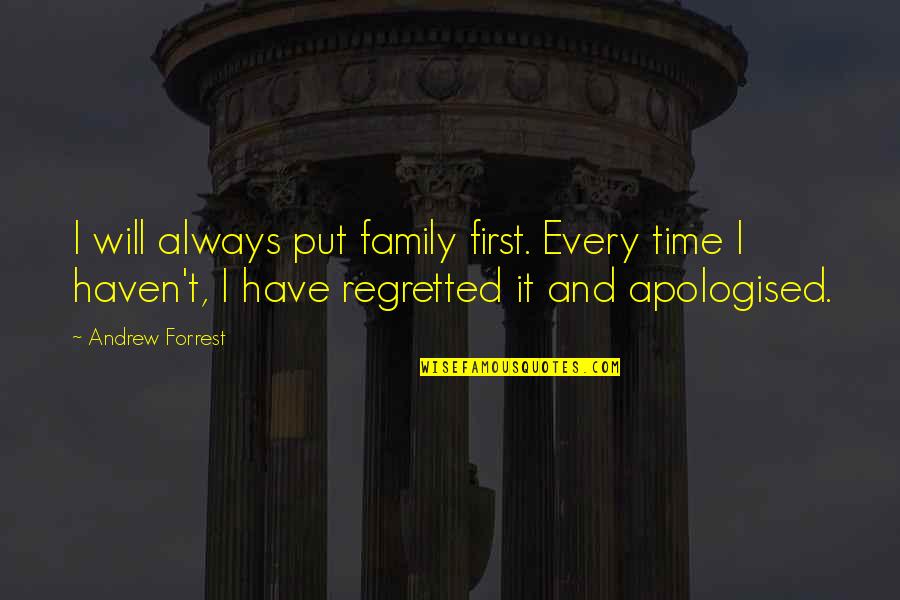 I will always put family first. Every time I haven't, I have regretted it and apologised. —
Andrew Forrest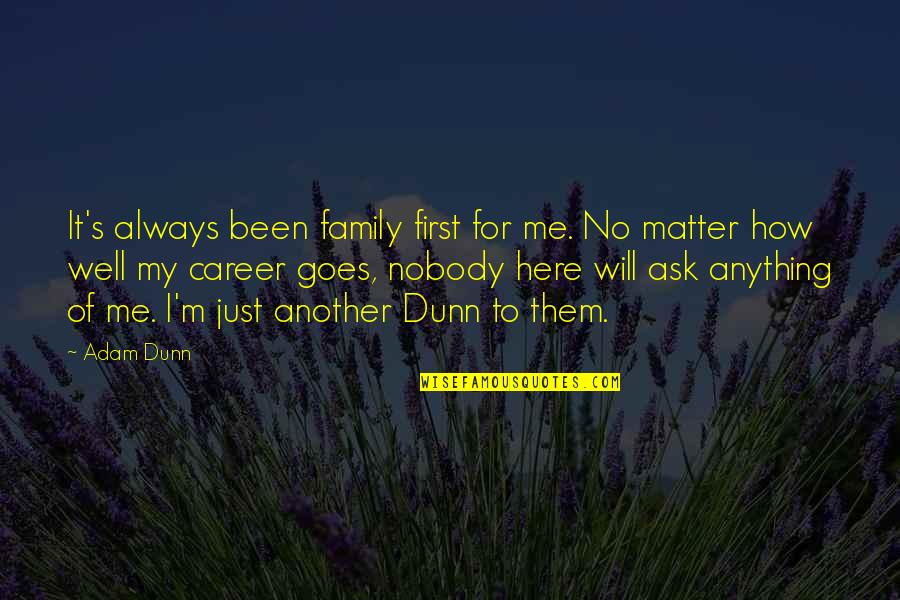 It's always been family first for me. No matter how well my career goes, nobody here will ask anything of me. I'm just another Dunn to them. —
Adam Dunn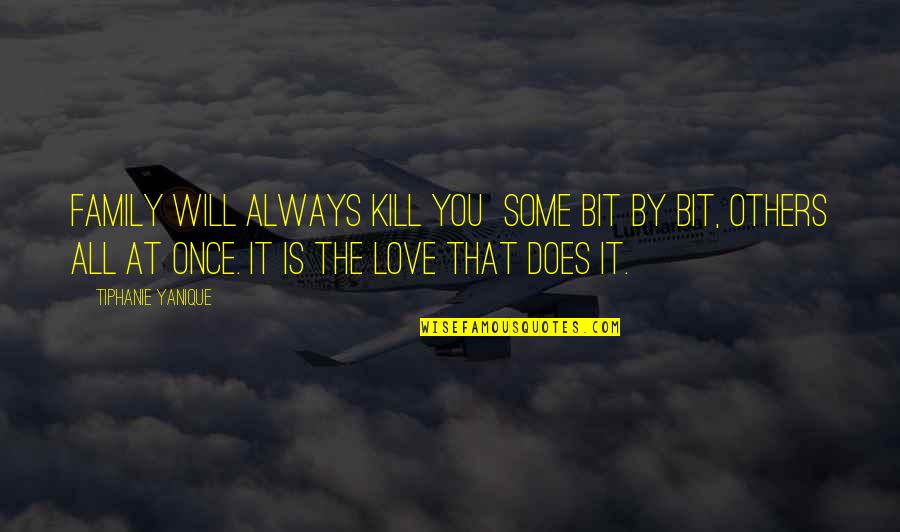 Family will always kill you
some bit by bit, others all at once. It is the love that does it. —
Tiphanie Yanique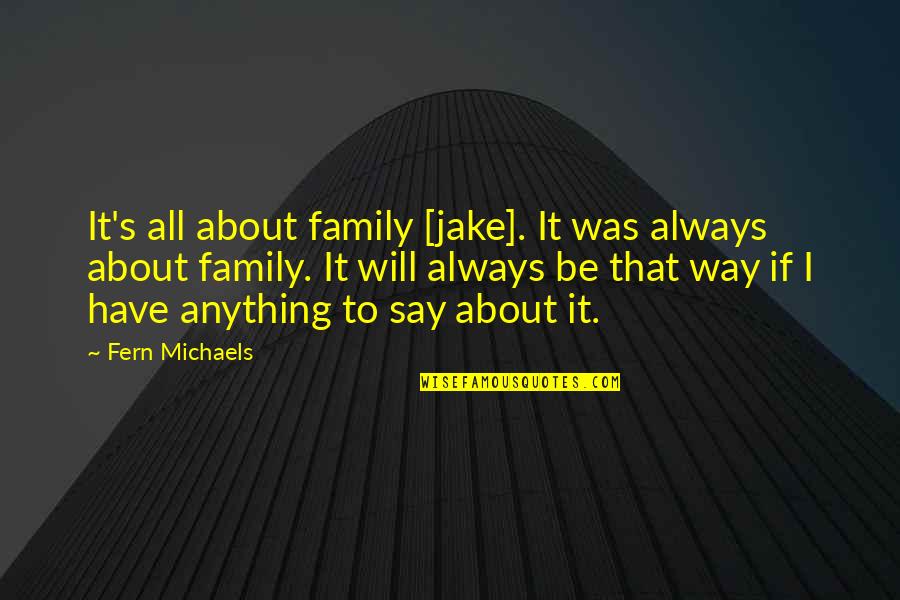 It's all about family [jake]. It was always about family. It will always be that way if I have anything to say about it. —
Fern Michaels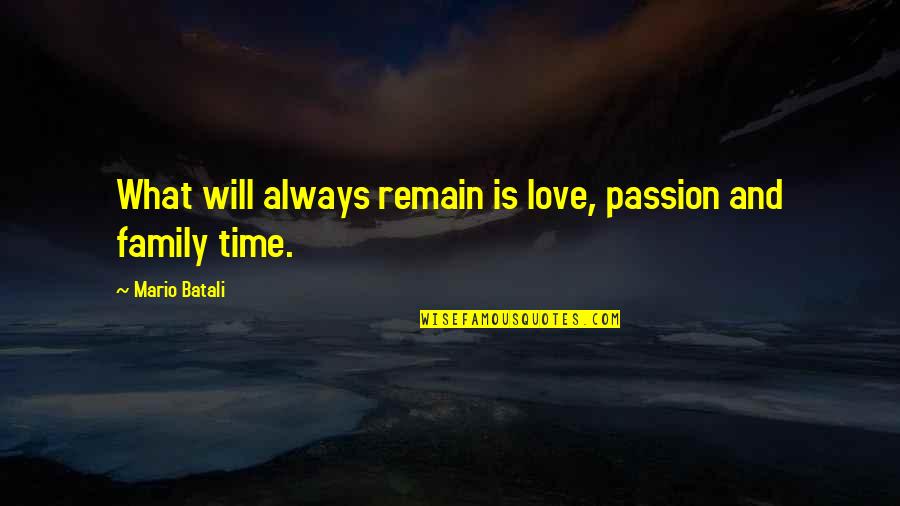 What will always remain is love, passion and family time. —
Mario Batali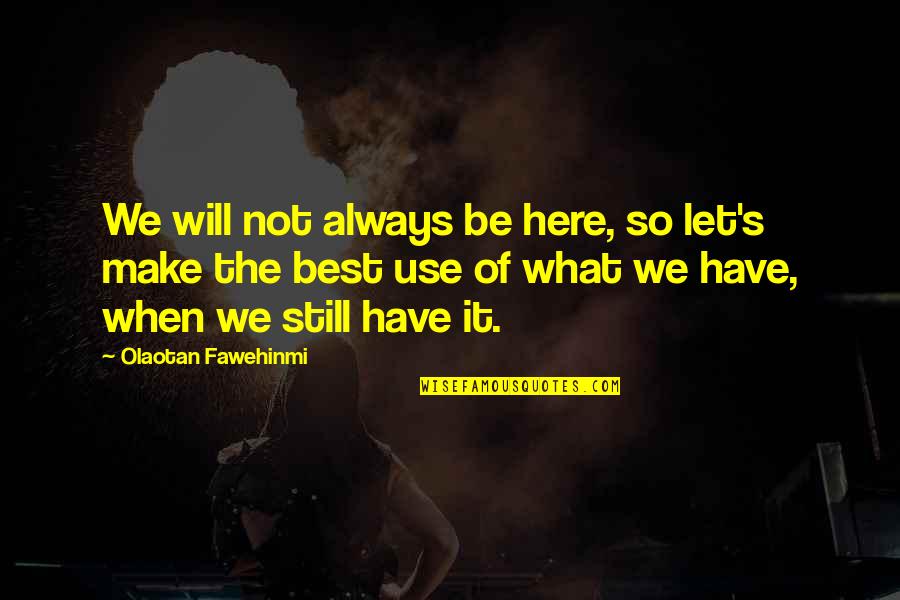 We will not always be here, so let's make the best use of what we have, when we still have it. —
Olaotan Fawehinmi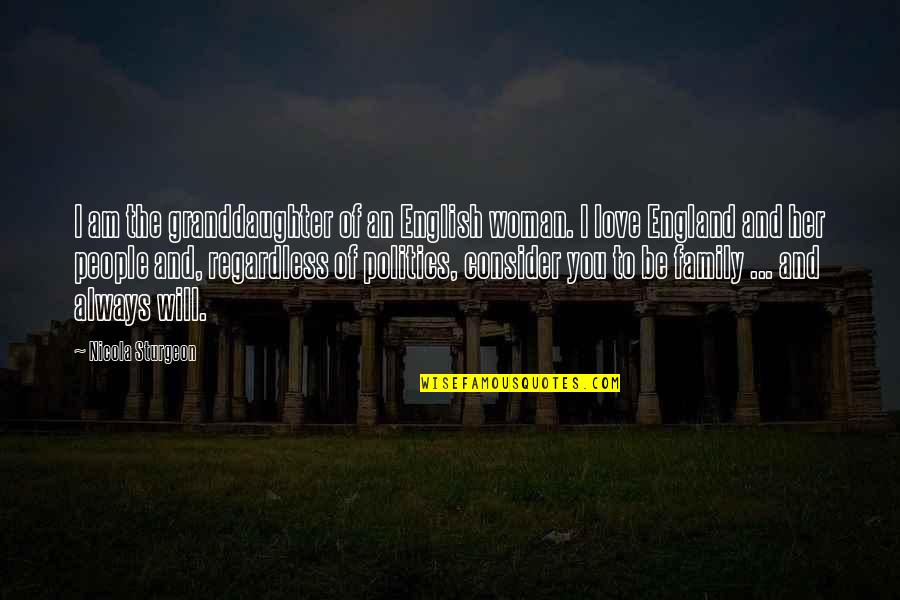 I am the granddaughter of an English woman. I love England and her people and, regardless of politics, consider you to be family ... and always will. —
Nicola Sturgeon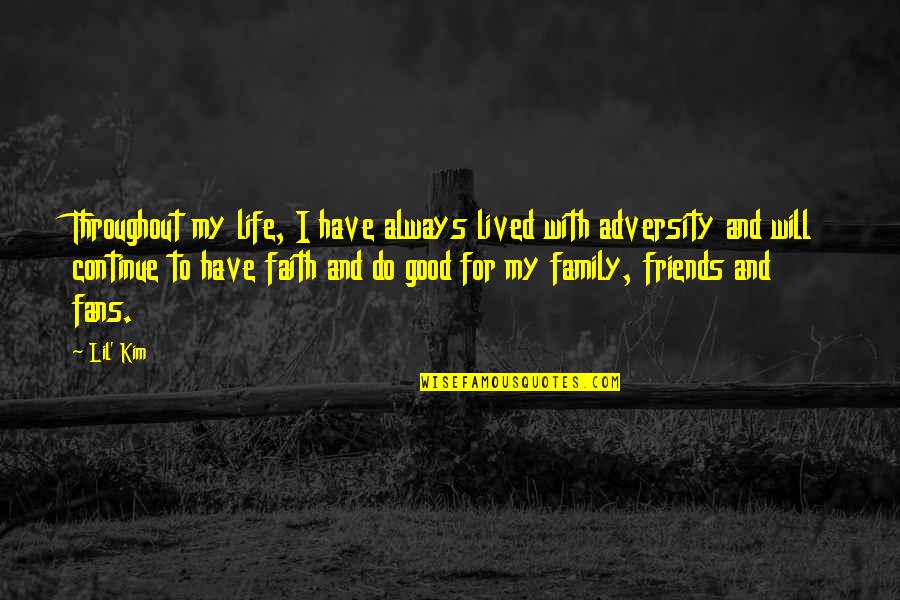 Throughout my life, I have always lived with adversity and will continue to have faith and do good for my family, friends and fans. —
Lil' Kim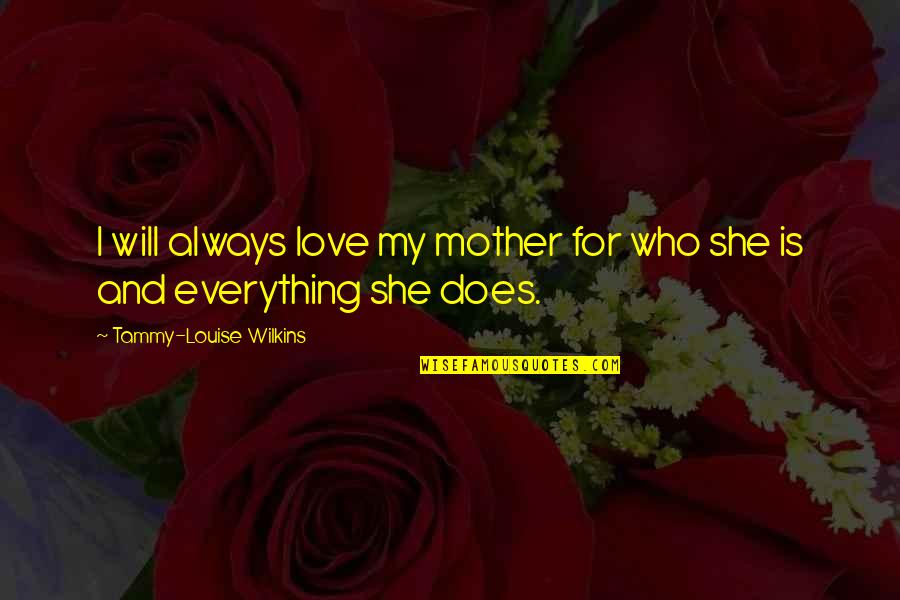 I will always love my mother for who she is and everything she does. —
Tammy-Louise Wilkins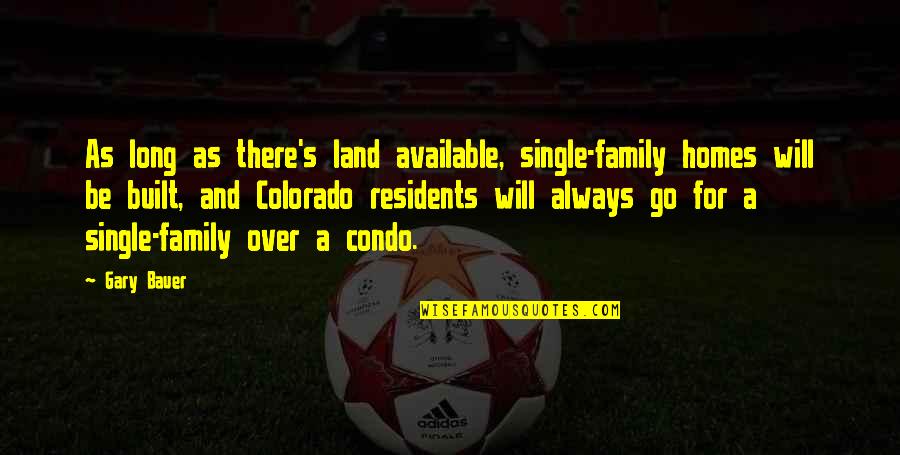 As long as there's land available, single-family homes will be built, and Colorado residents will always go for a single-family over a condo. —
Gary Bauer