Falling On The Ground Quotes
Collection of top 39 famous quotes about Falling On The Ground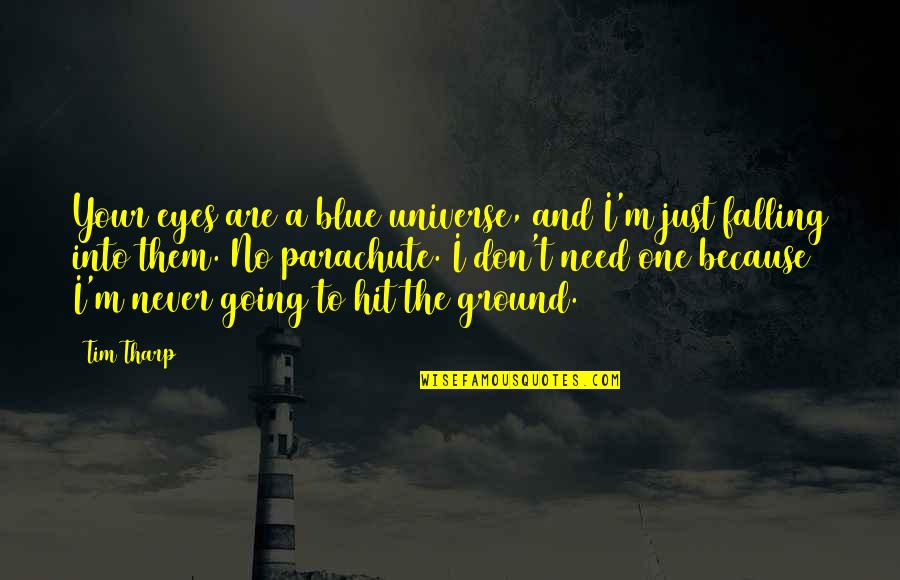 Your eyes are a blue universe, and I'm just falling into them. No parachute. I don't need one because I'm never going to hit the ground.
—
Tim Tharp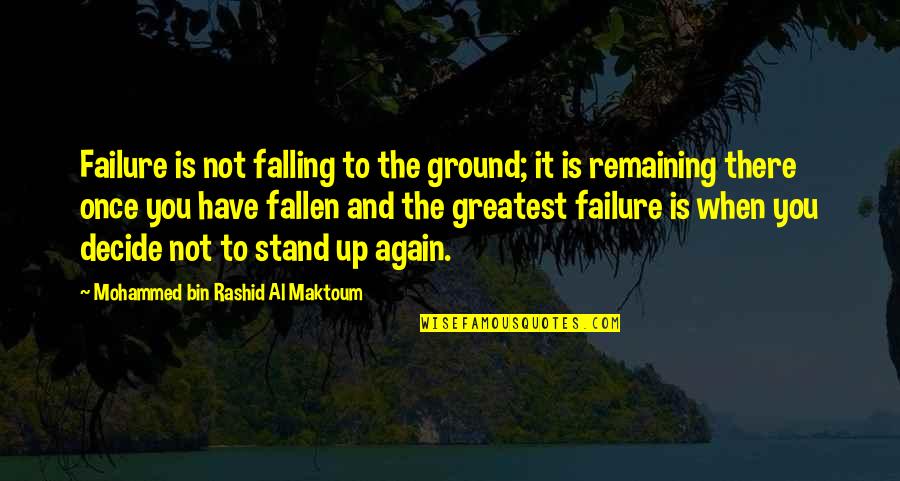 Failure is not falling to the ground; it is remaining there once you have fallen and the greatest failure is when you decide not to stand up again.
—
Mohammed Bin Rashid Al Maktoum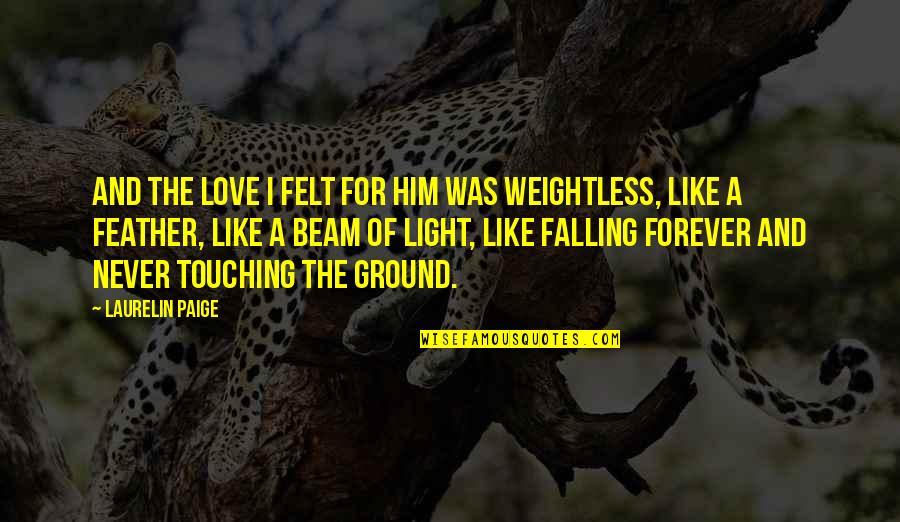 And the love I felt for him was weightless, like a feather, like a beam of light, like falling forever and never touching the ground.
—
Laurelin Paige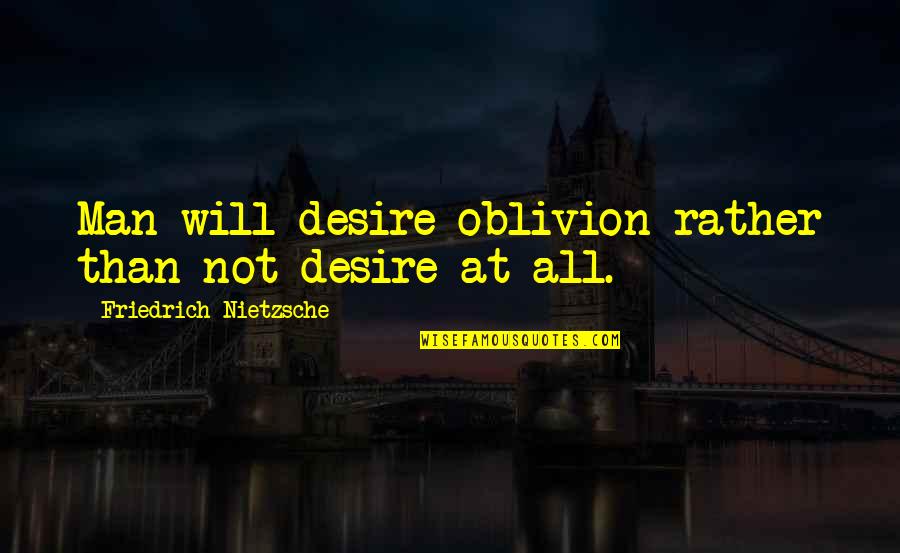 Man will desire oblivion rather than not desire at all.
—
Friedrich Nietzsche
Clay is used to make vases, but it is the emptiness they contain that makes them useful.
—
Laozi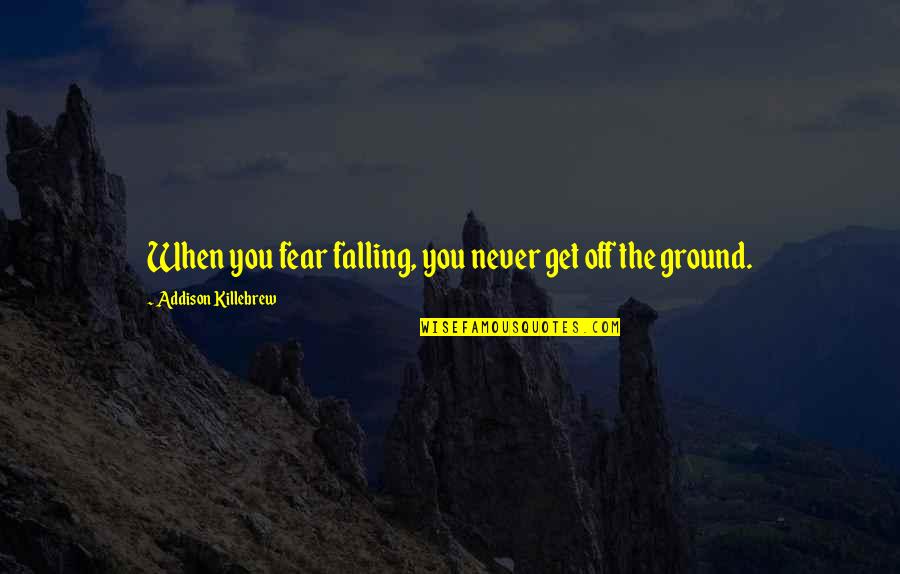 When you fear falling, you never get off the ground.
—
Addison Killebrew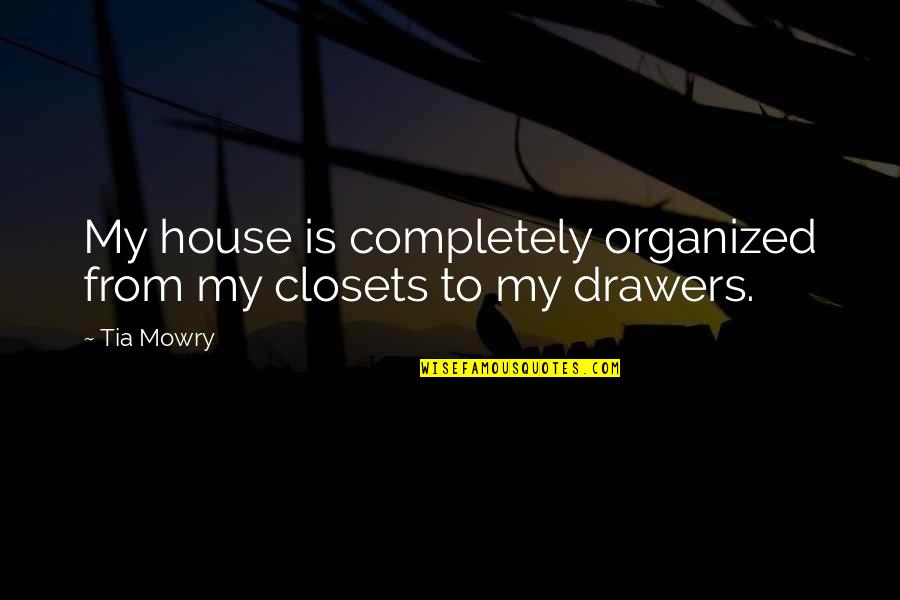 My house is completely organized from my closets to my drawers.
—
Tia Mowry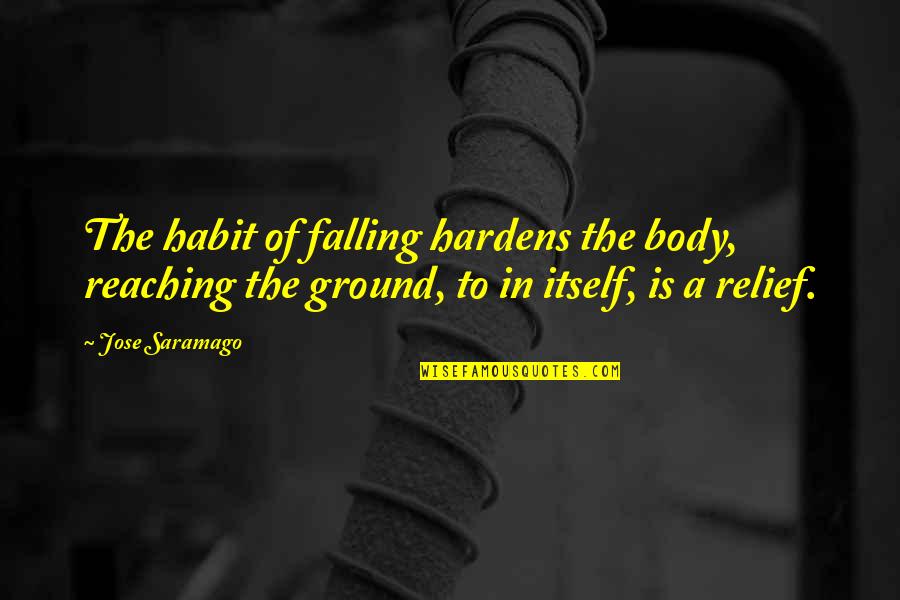 The habit of falling hardens the body, reaching the ground, to in itself, is a relief.
—
Jose Saramago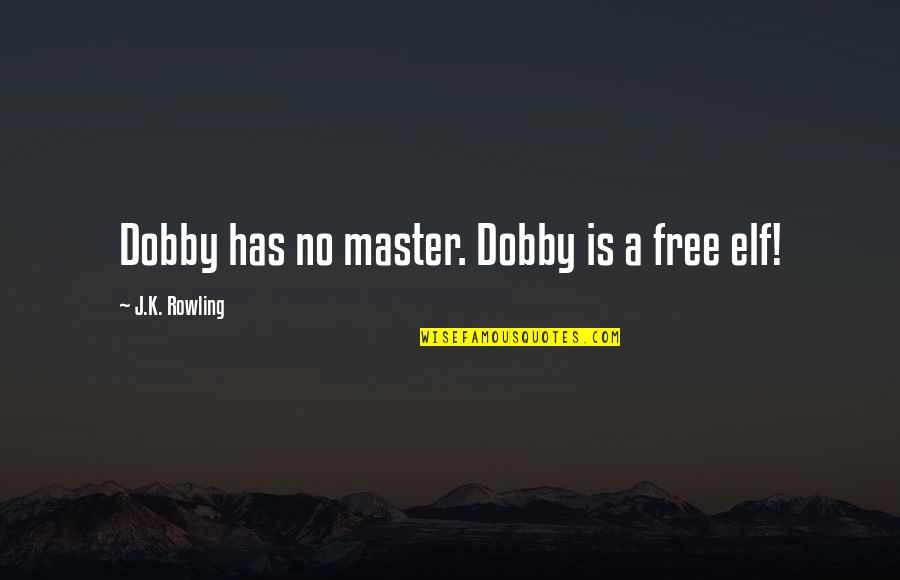 Dobby has no master. Dobby is a free elf!
—
J.K. Rowling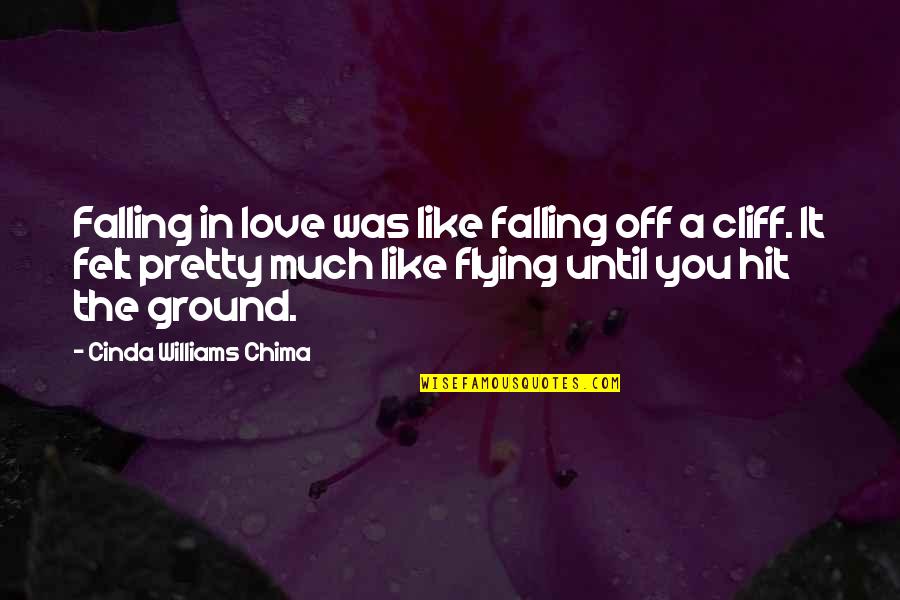 Falling in love was like falling off a cliff. It felt pretty much like flying until you hit the ground.
—
Cinda Williams Chima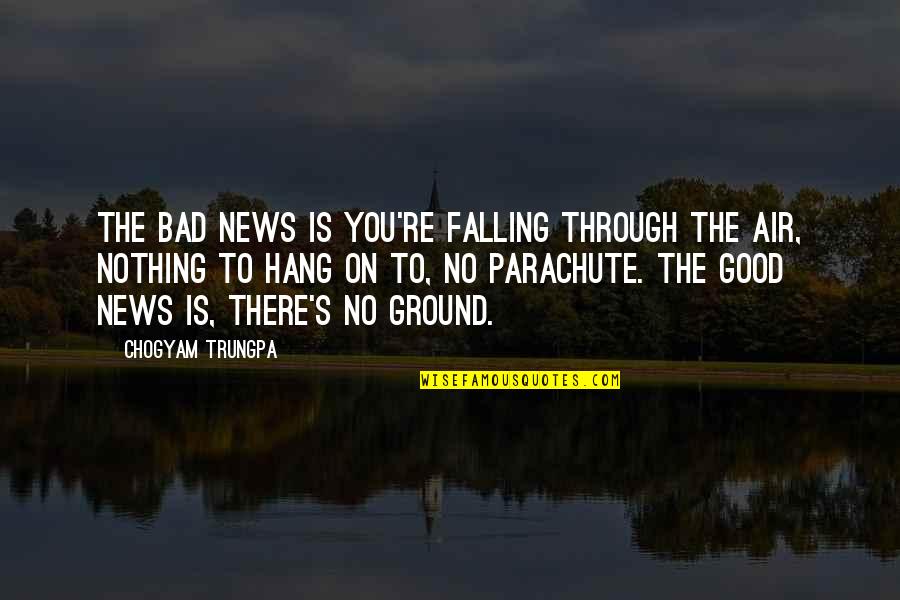 The bad news is you're falling through the air, nothing to hang on to, no parachute. The good news is, there's no ground.
—
Chogyam Trungpa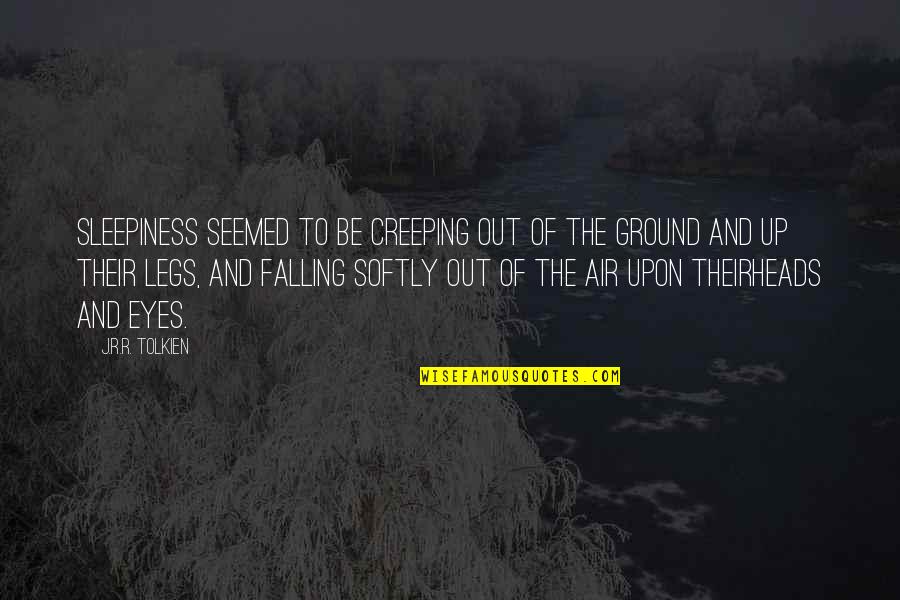 Sleepiness seemed to be creeping out of the ground and up their legs, and falling softly out of the air upon theirheads and eyes. —
J.R.R. Tolkien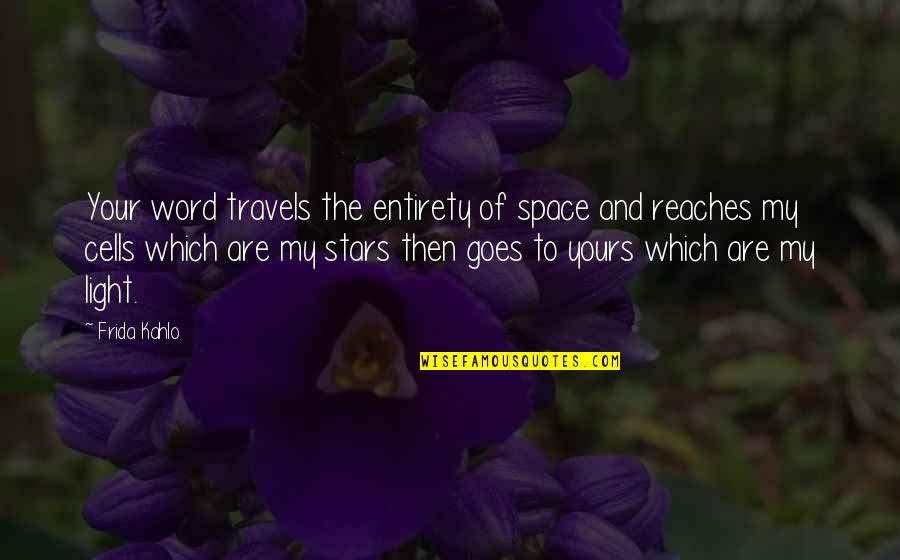 Your word travels the entirety of space and reaches my cells which are my stars then goes to yours which are my light. —
Frida Kahlo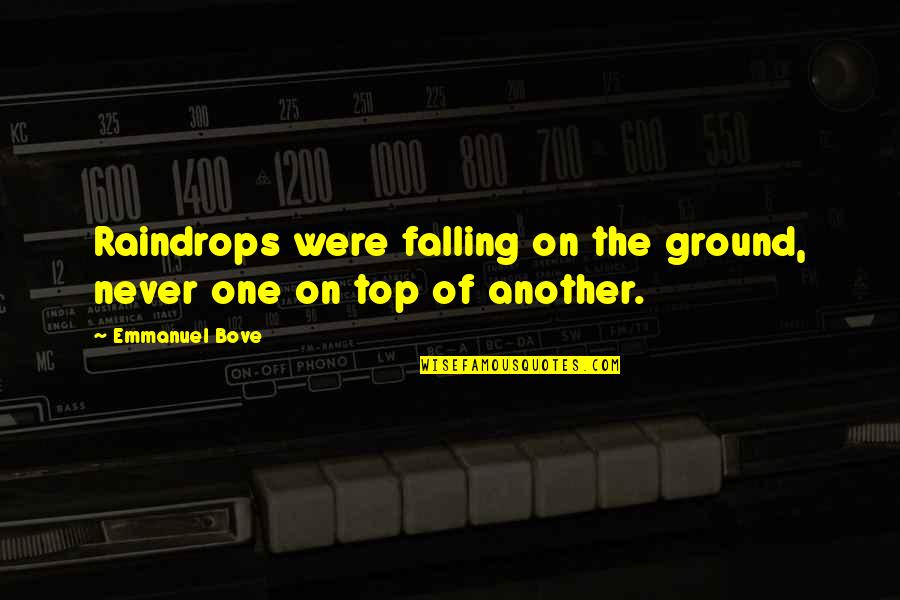 Raindrops were
falling on the ground
, never one on top of another. —
Emmanuel Bove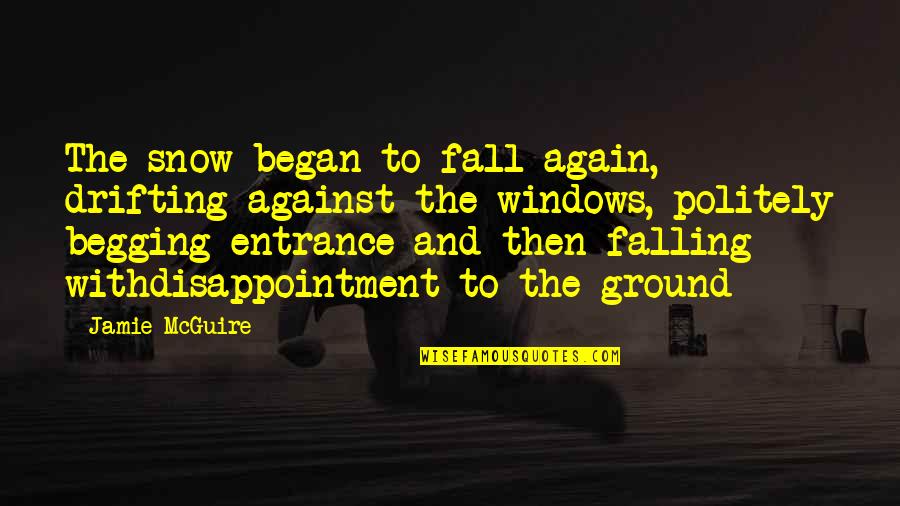 The snow began to fall again, drifting against the windows, politely begging entrance and then falling with
disappointment to the ground —
Jamie McGuire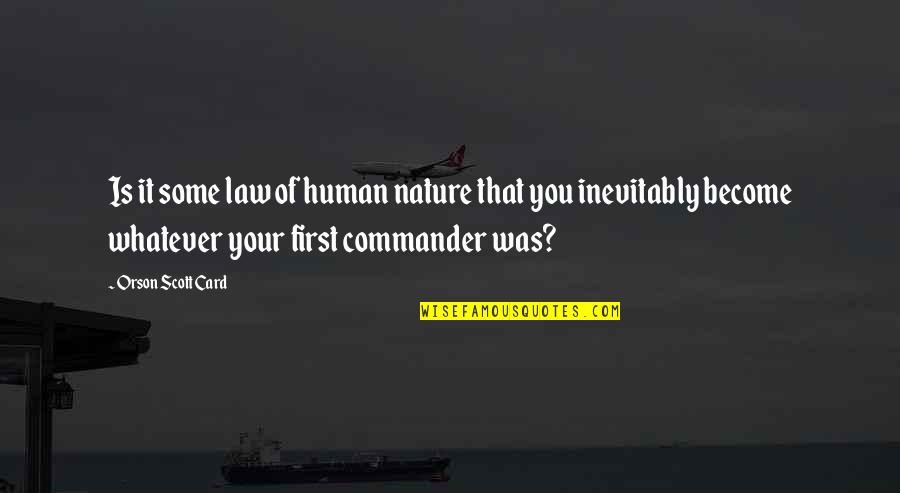 Is it some law of human nature that you inevitably become whatever your first commander was? —
Orson Scott Card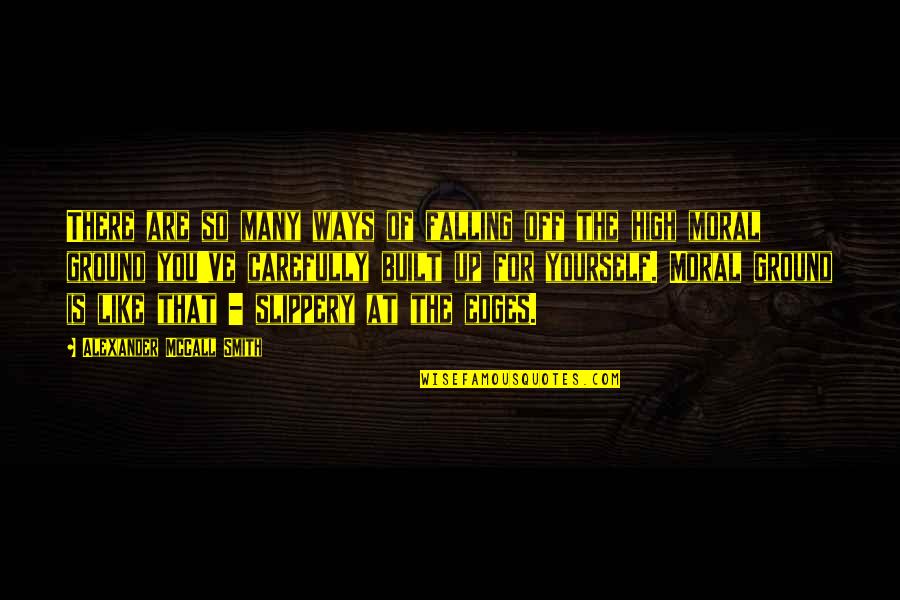 There are so many ways of falling off the high moral ground you've carefully built up for yourself. Moral ground is like that - slippery at the edges. —
Alexander McCall Smith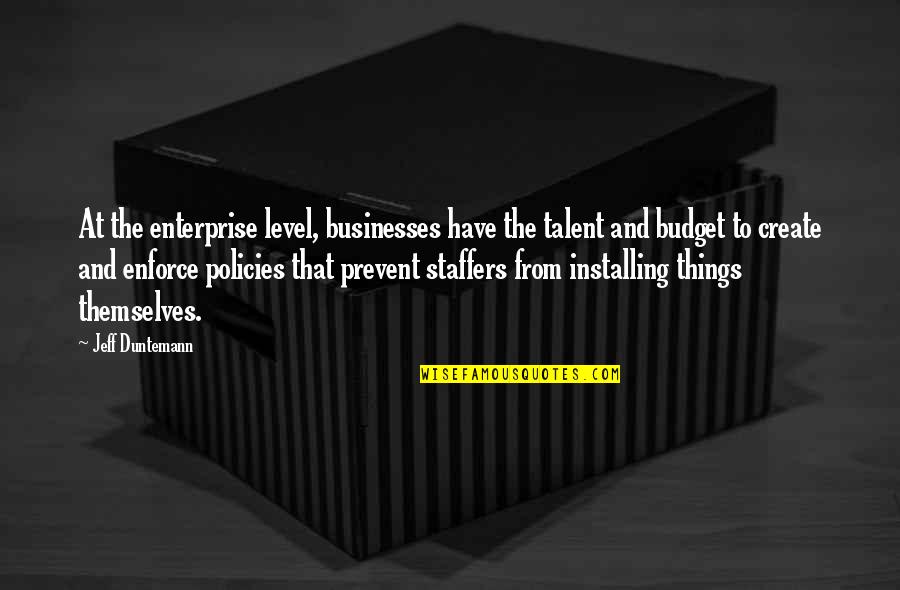 At the enterprise level, businesses have the talent and budget to create and enforce policies that prevent staffers from installing things themselves. —
Jeff Duntemann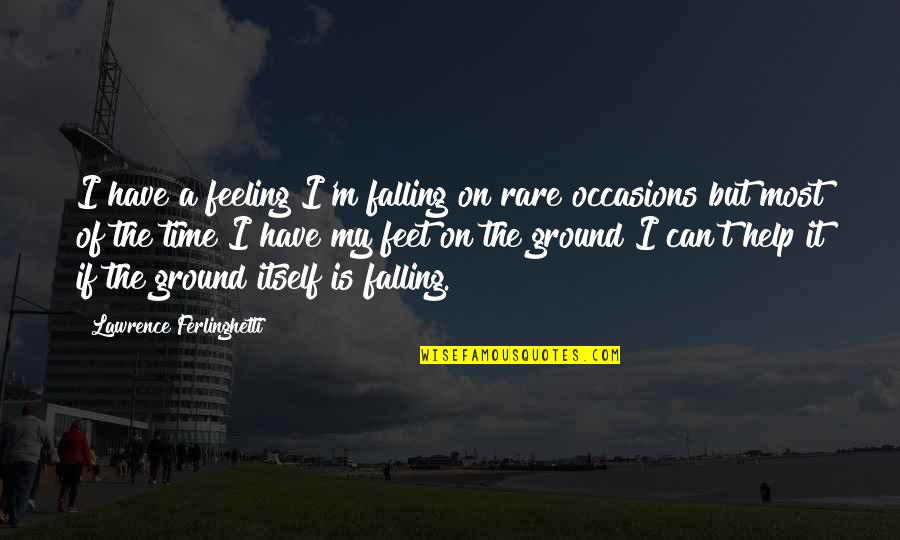 I have a feeling I'm falling on rare occasions but most of the time I have my feet on the ground I can't help it if the ground itself is falling. —
Lawrence Ferlinghetti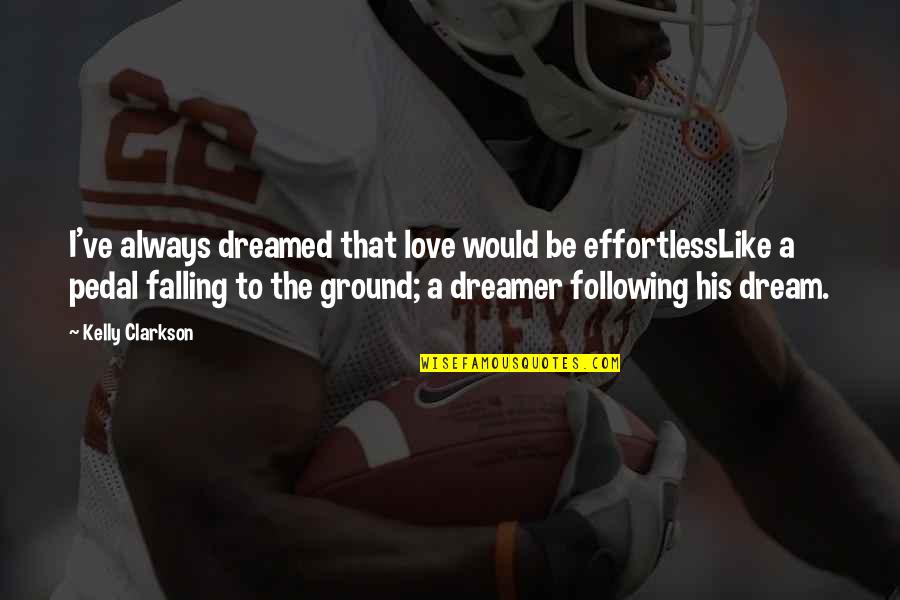 I've always dreamed that love would be effortlessLike a pedal falling to the ground; a dreamer following his dream. —
Kelly Clarkson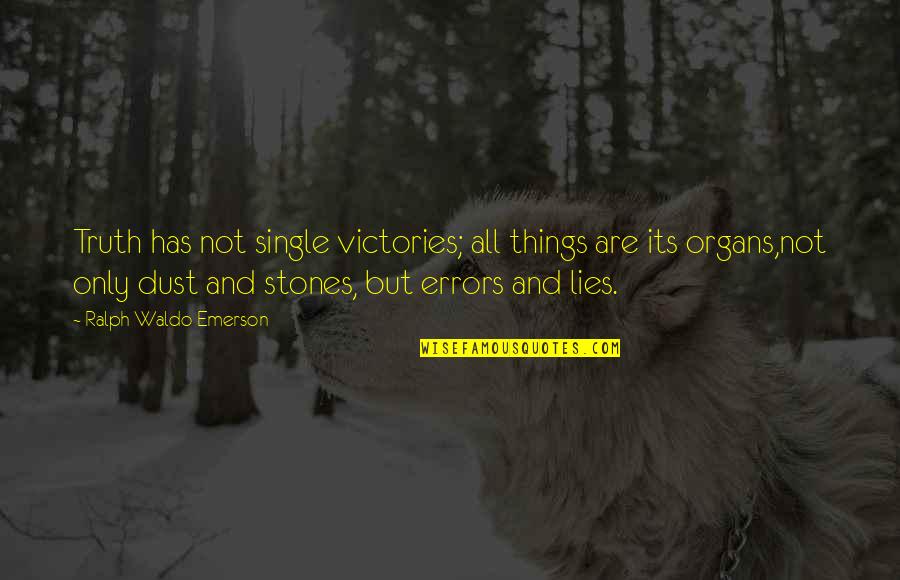 Truth has not single victories; all things are its organs,
not only dust and stones, but errors and lies. —
Ralph Waldo Emerson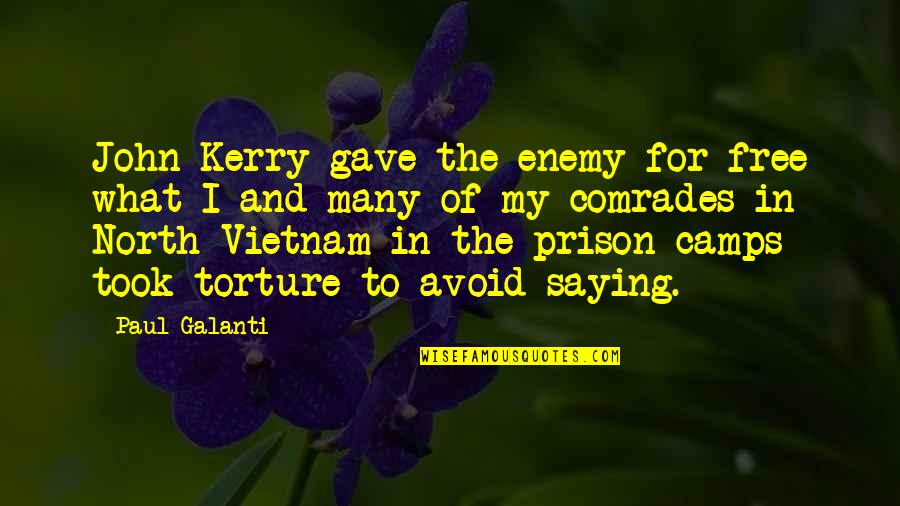 John Kerry gave the enemy for free what I and many of my comrades in North Vietnam in the prison camps took torture to avoid saying. —
Paul Galanti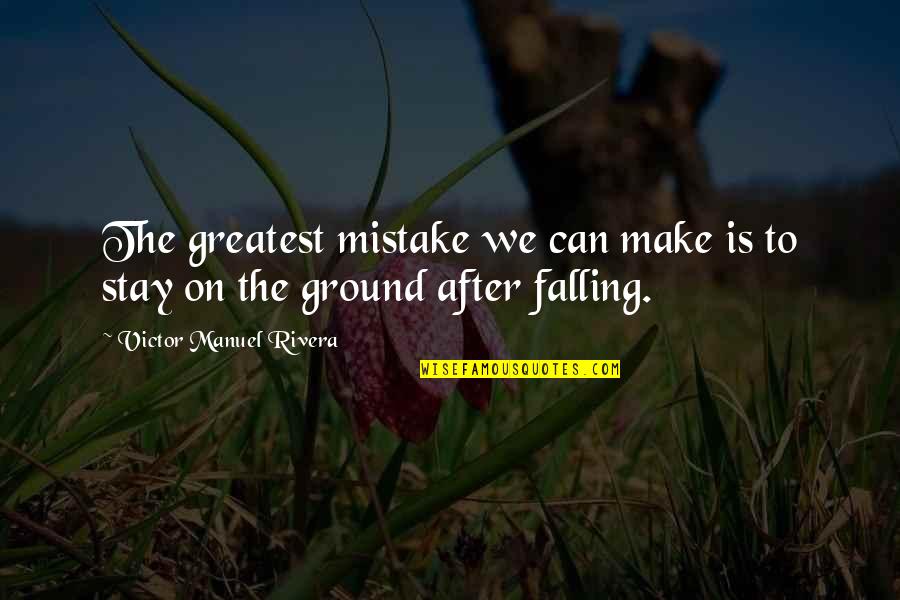 The greatest mistake we can make is to stay on the ground after falling. —
Victor Manuel Rivera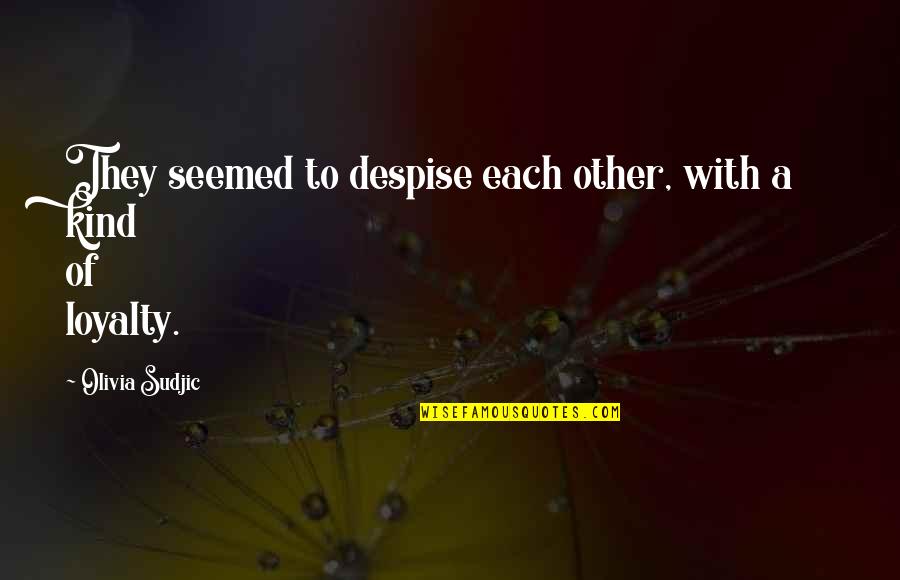 They seemed to despise each other, with a kind of loyalty. —
Olivia Sudjic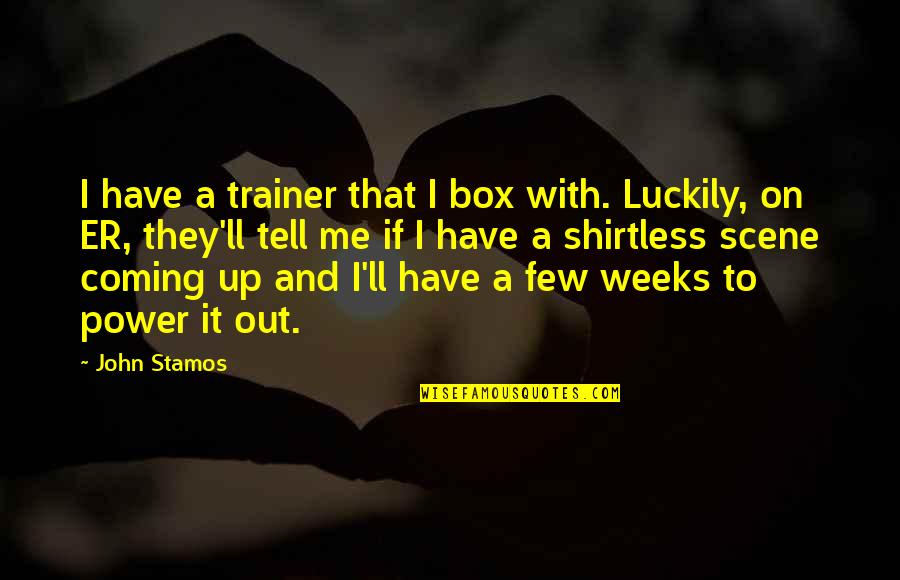 I have a trainer that I box with. Luckily, on ER, they'll tell me if I have a shirtless scene coming up and I'll have a few weeks to power it out. —
John Stamos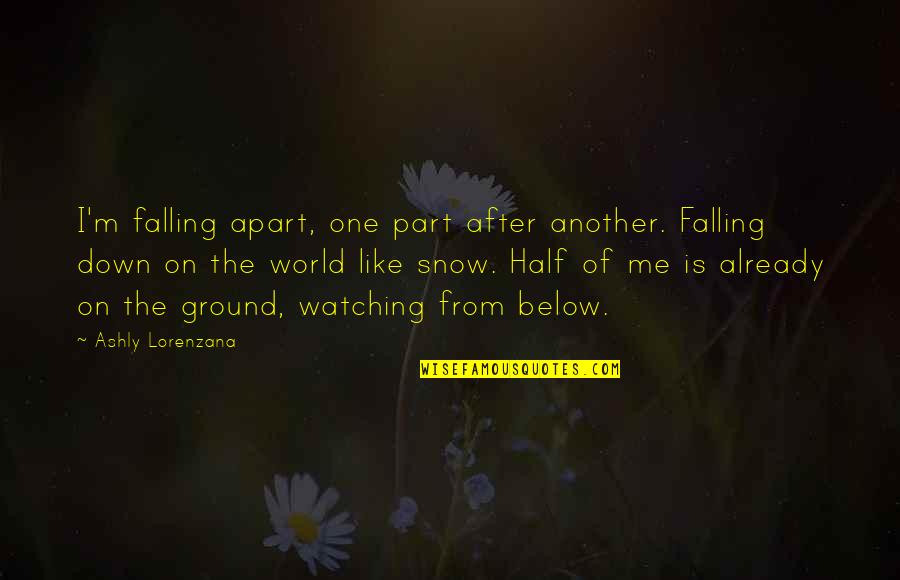 I'm falling apart, one part after another. Falling down on the world like snow. Half of me is already on the ground, watching from below. —
Ashly Lorenzana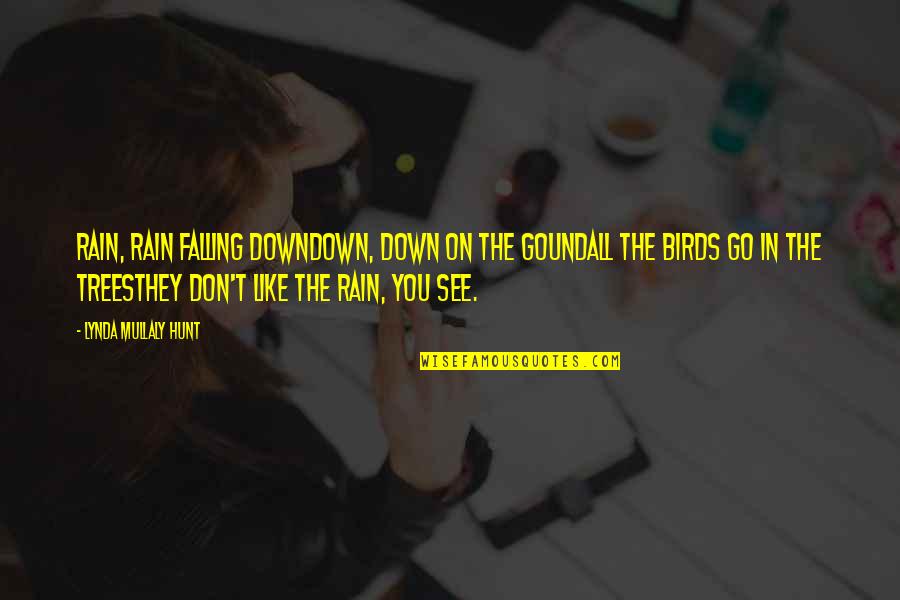 Rain, rain falling down
Down, down on the gound
All the birds go in the trees
They don't like the rain, you see. —
Lynda Mullaly Hunt
Autumn is the hardest season. The leaves are all falling, and they're falling like
they're falling in love with the ground. —
Andrea Gibson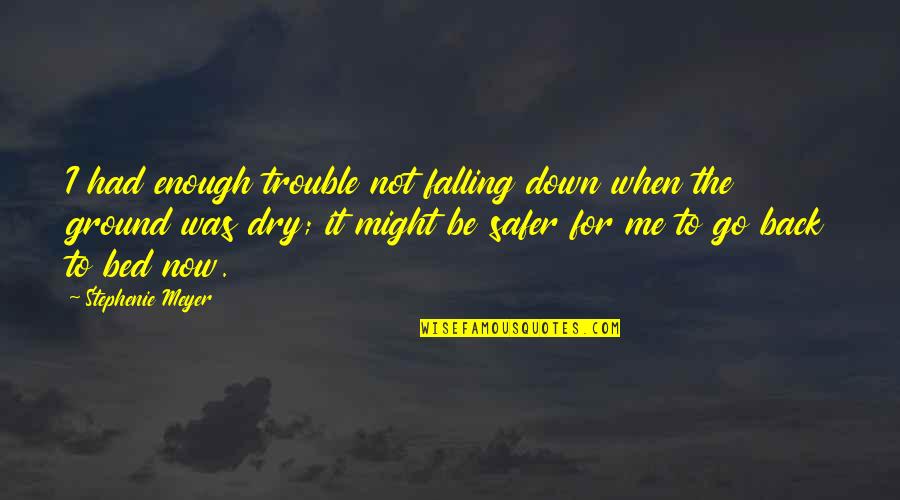 I had enough trouble not falling down when the ground was dry; it might be safer for me to go back to bed now. —
Stephenie Meyer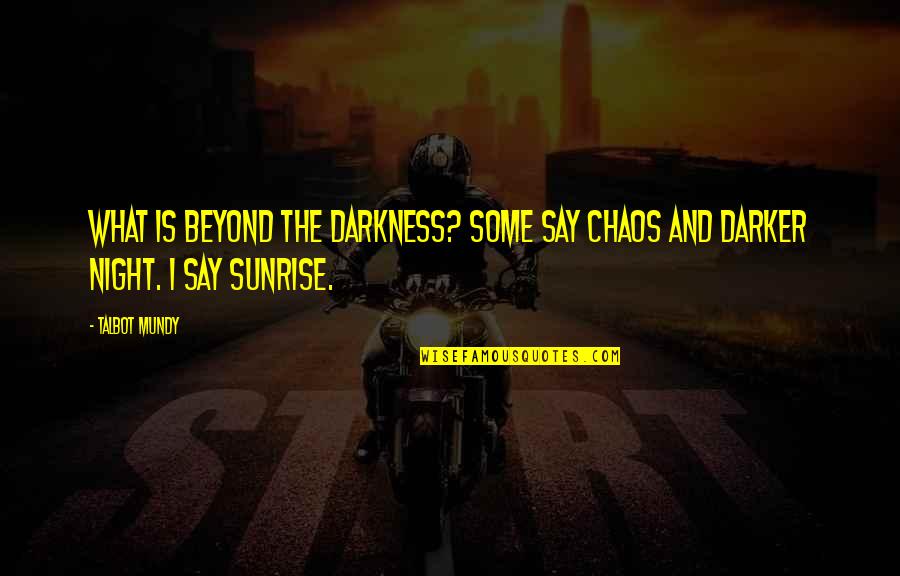 What is beyond the darkness? Some say chaos and darker night. I say sunrise. —
Talbot Mundy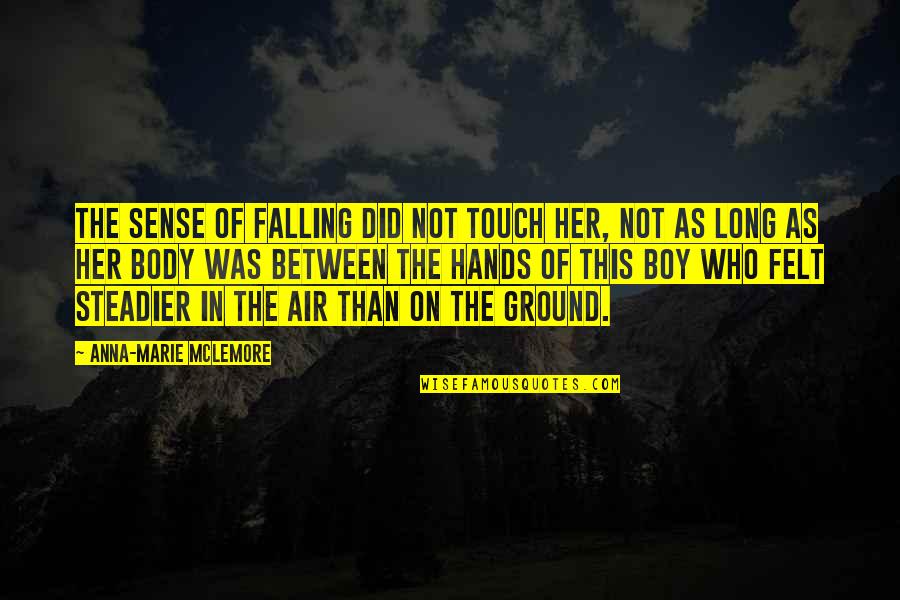 The sense of falling did not touch her, not as long as her body was between the hands of this boy who felt steadier in the air than on the ground. —
Anna-Marie McLemore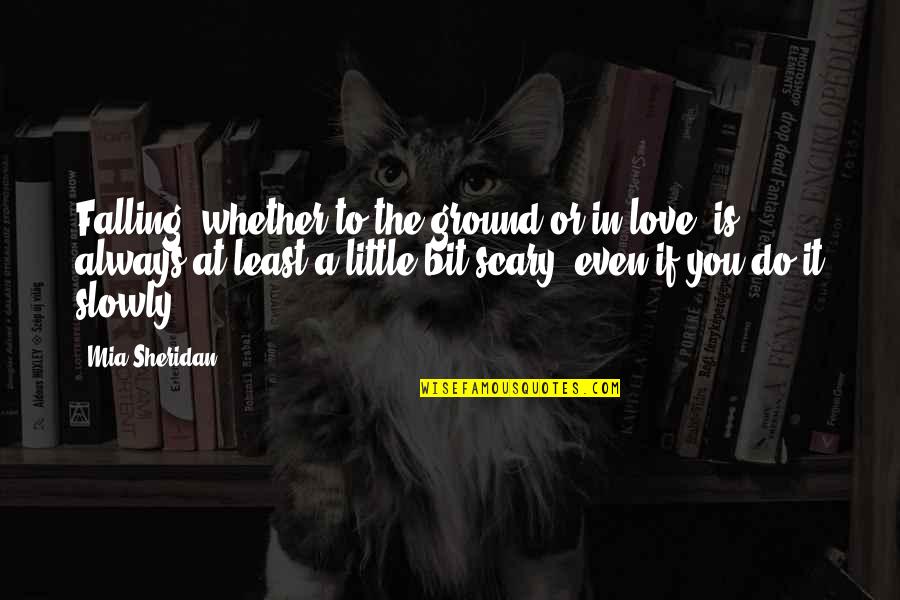 Falling, whether to the ground or in love, is always at least a little bit scary, even if you do it slowly. —
Mia Sheridan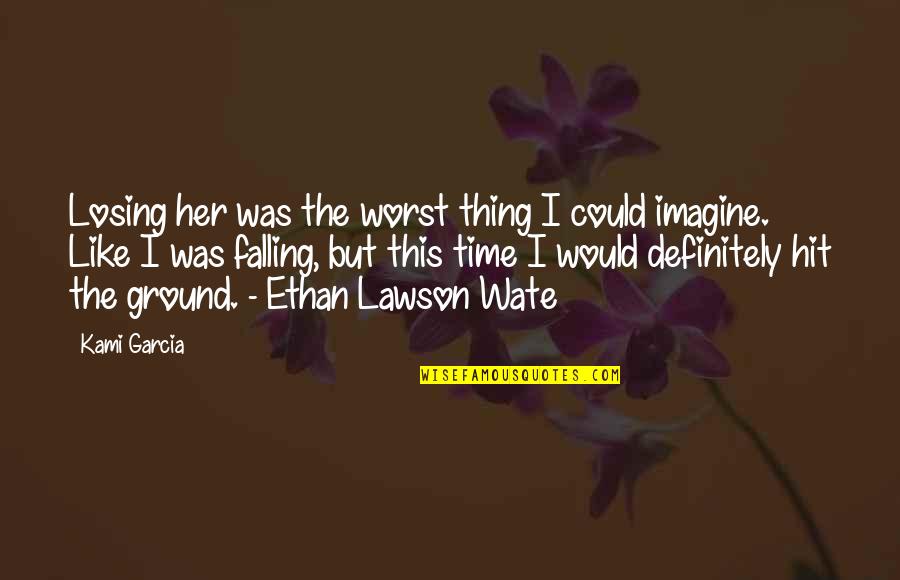 Losing her was the worst thing I could imagine. Like I was falling, but this time I would definitely hit the ground. - Ethan Lawson Wate —
Kami Garcia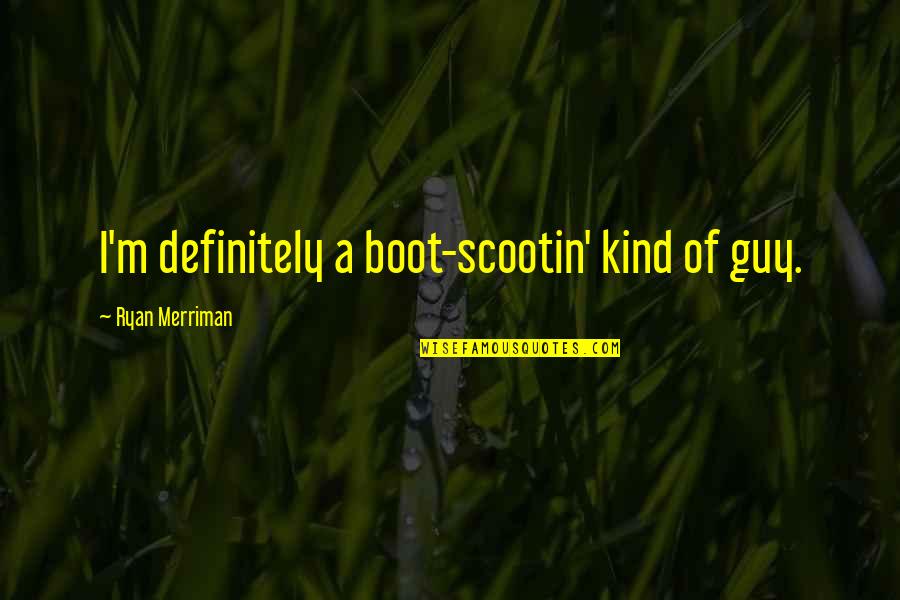 I'm definitely a boot-scootin' kind of guy. —
Ryan Merriman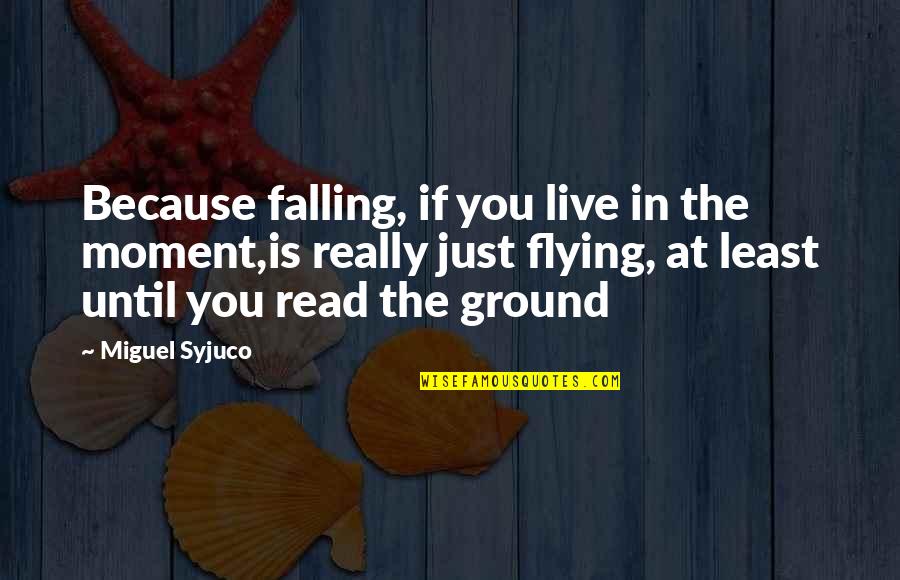 Because falling, if you live in the moment,is really just flying, at least until you read the ground —
Miguel Syjuco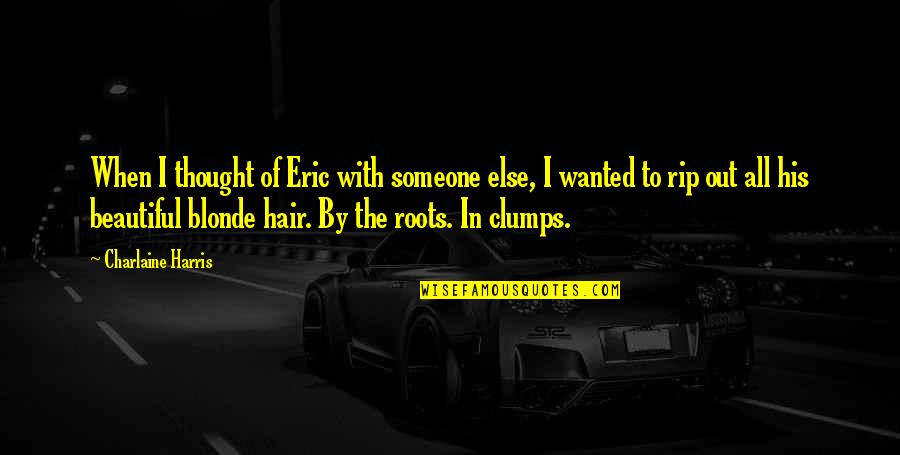 When I thought of Eric with someone else, I wanted to rip out all his beautiful blonde hair. By the roots. In clumps. —
Charlaine Harris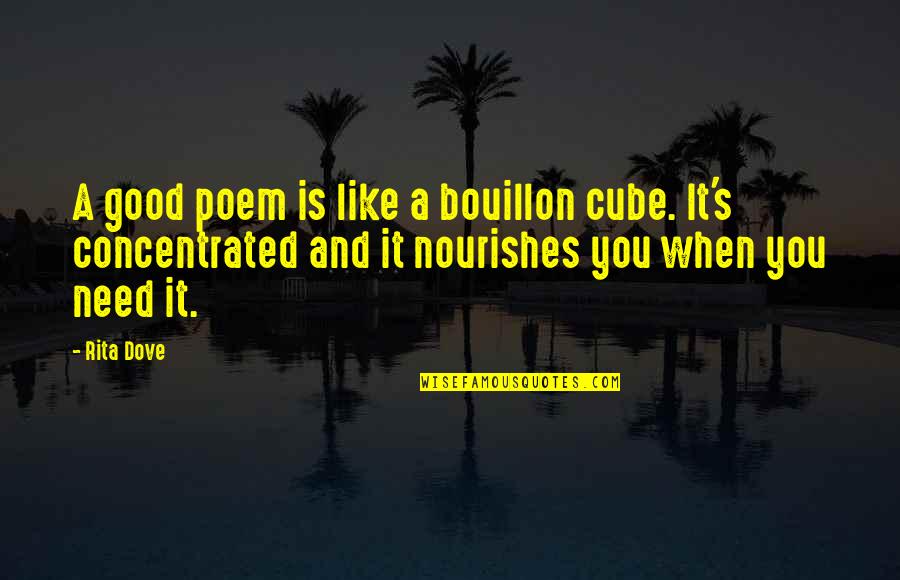 A good poem is like a bouillon cube. It's concentrated and it nourishes you when you need it. —
Rita Dove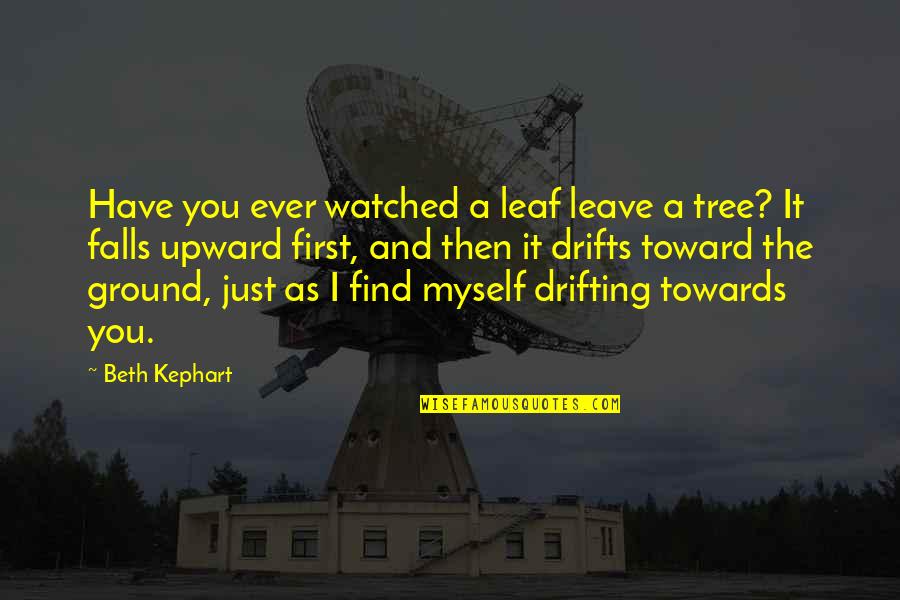 Have you ever watched a leaf leave a tree? It falls upward first, and then it drifts toward the ground, just as I find myself drifting towards you. —
Beth Kephart