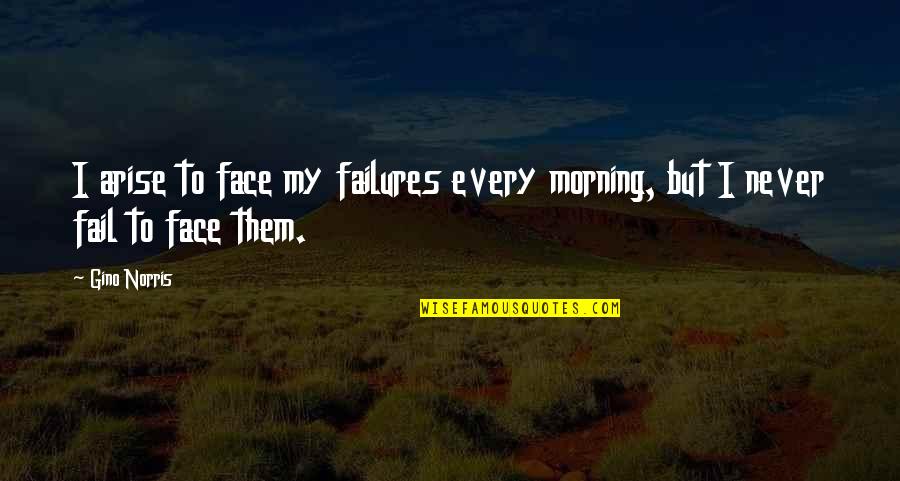 I arise to face my failures every morning, but I never fail to face them.
—
Gino Norris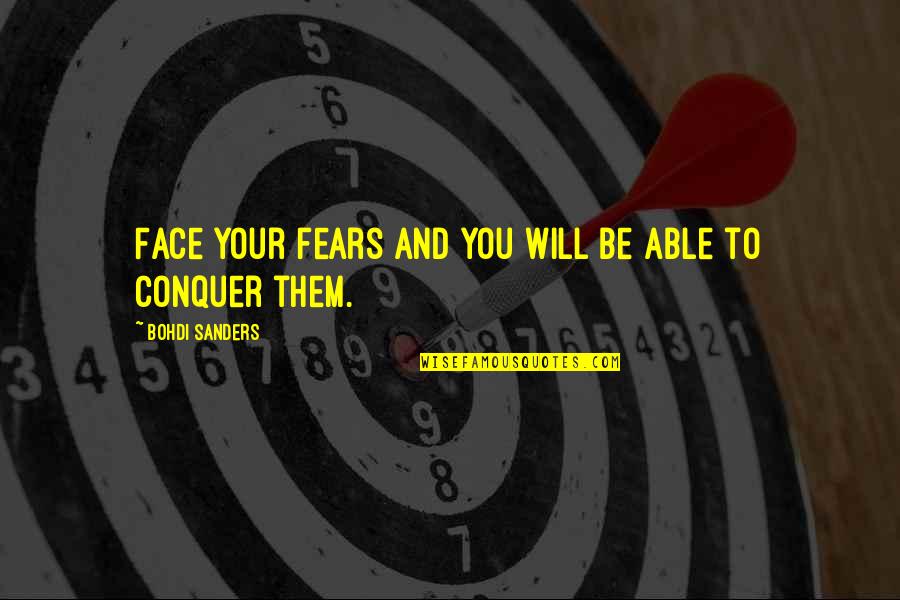 Face your fears and you will be able to conquer them.
—
Bohdi Sanders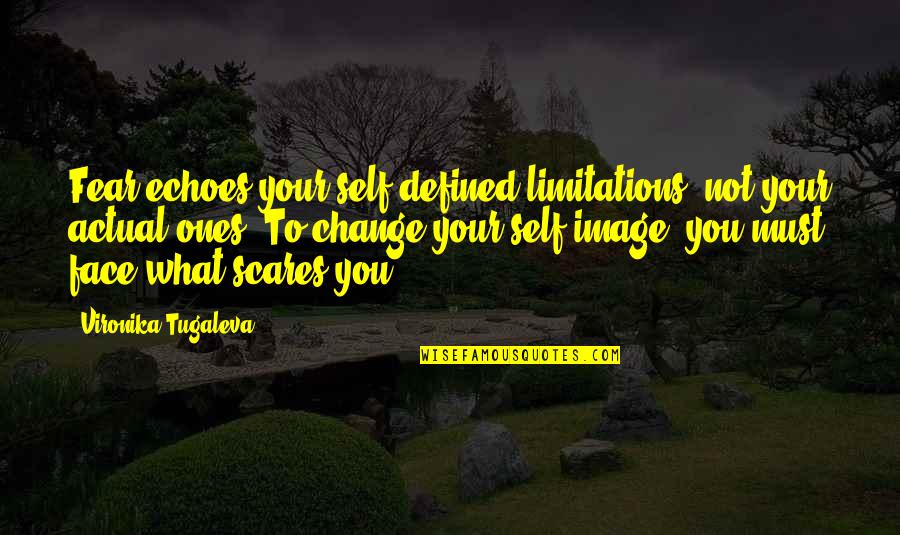 Fear echoes your self-defined limitations, not your actual ones. To change your self-image, you must face what scares you.
—
Vironika Tugaleva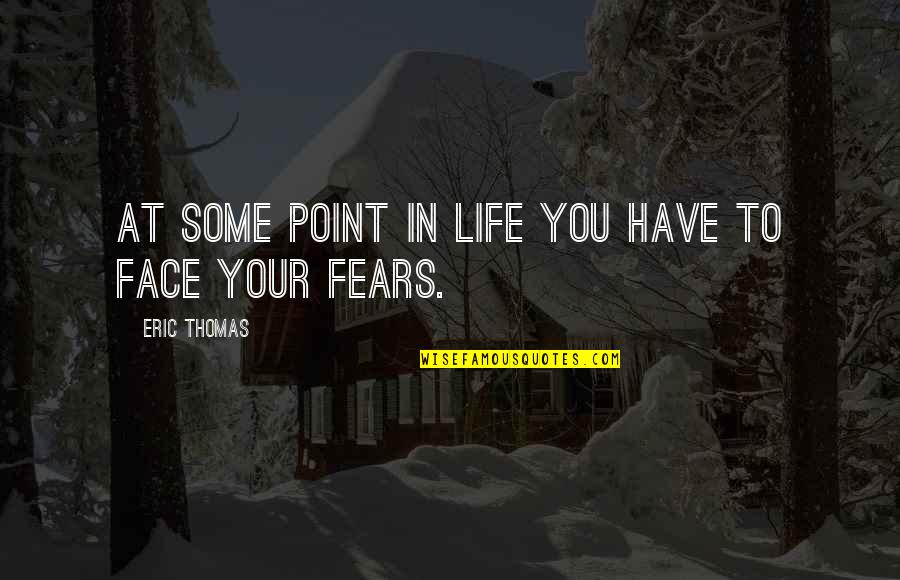 At some point in life you have to face your fears.
—
Eric Thomas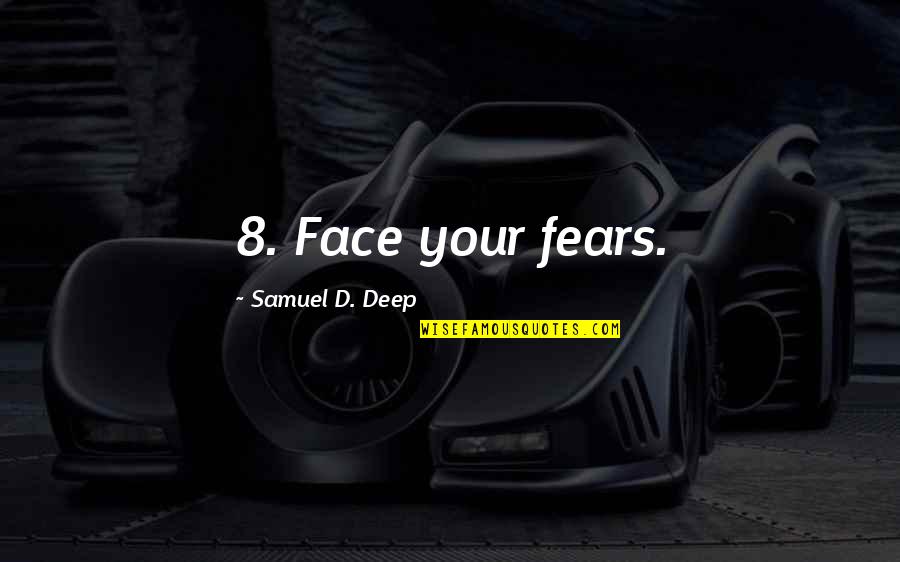 8. Face your fears.
—
Samuel D. Deep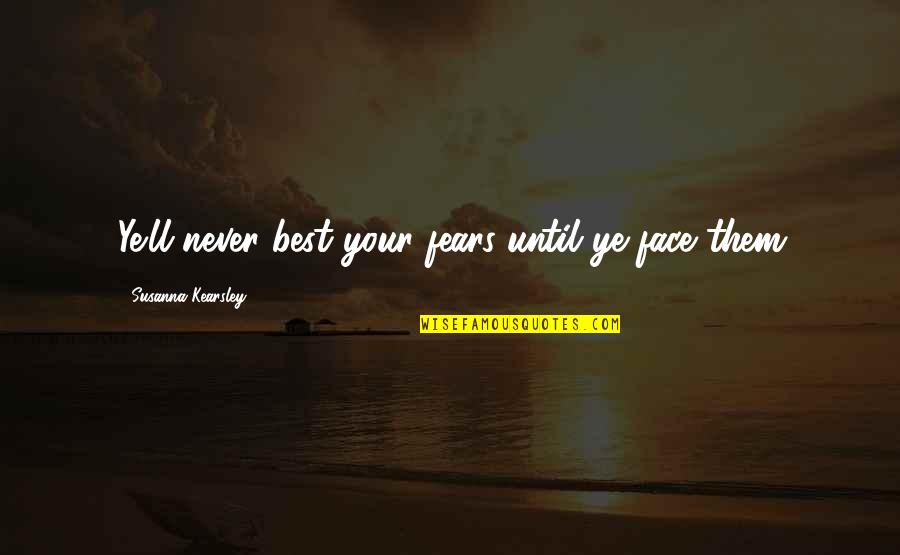 Ye'll never best your fears until ye face them —
Susanna Kearsley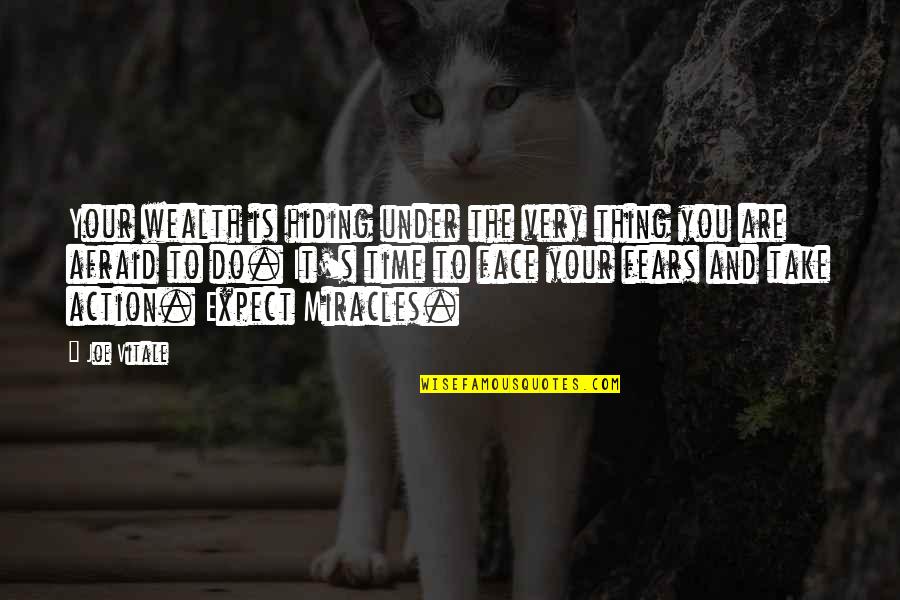 Your wealth is hiding under the very thing you are afraid to do. It's time to
face your fears
and take action. Expect Miracles. —
Joe Vitale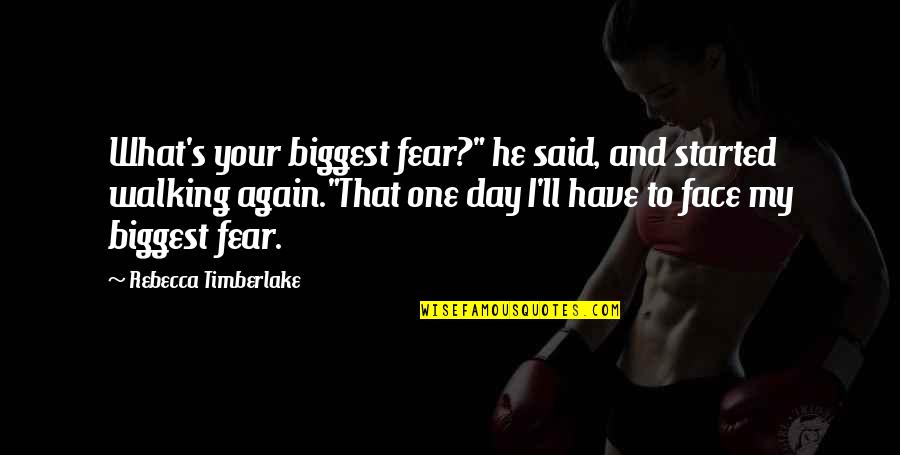 What's your biggest fear?" he said, and started walking again.
"That one day I'll have to face my biggest fear. —
Rebecca Timberlake
When you
face your fears
, you are free of them. There's nothing in the world I need to hide from again. —
Daphne Zuniga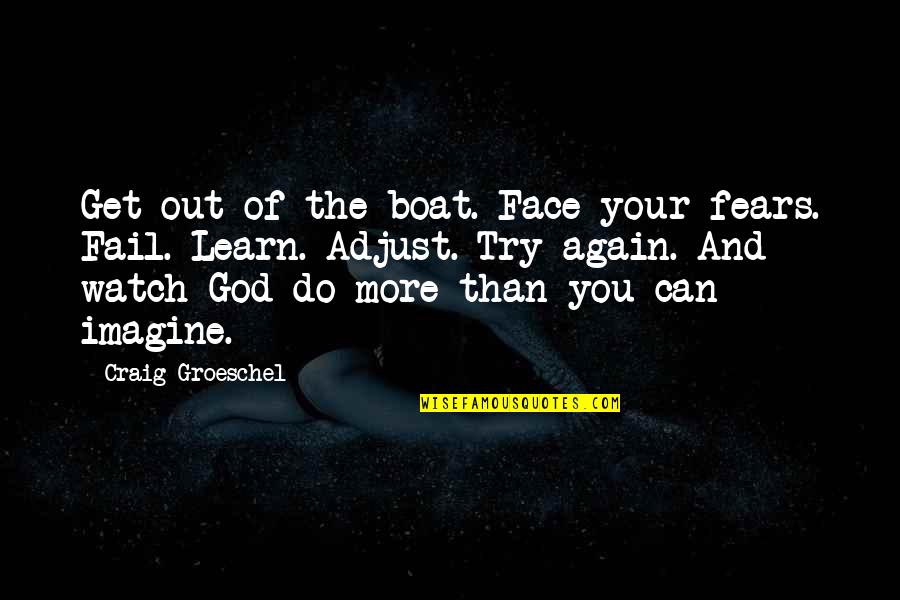 Get out of the boat.
Face your fears
. Fail. Learn. Adjust. Try again. And watch God do more than you can imagine. —
Craig Groeschel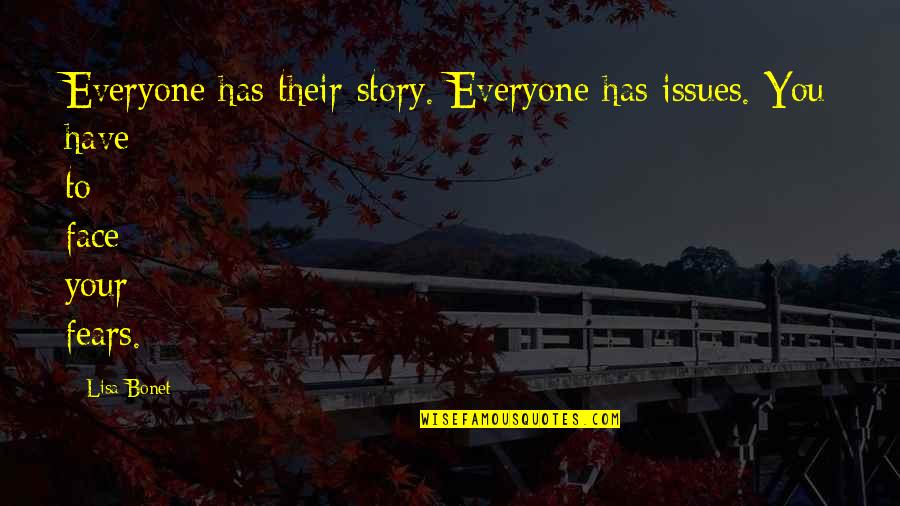 Everyone has their story. Everyone has issues. You have to
face your fears
. —
Lisa Bonet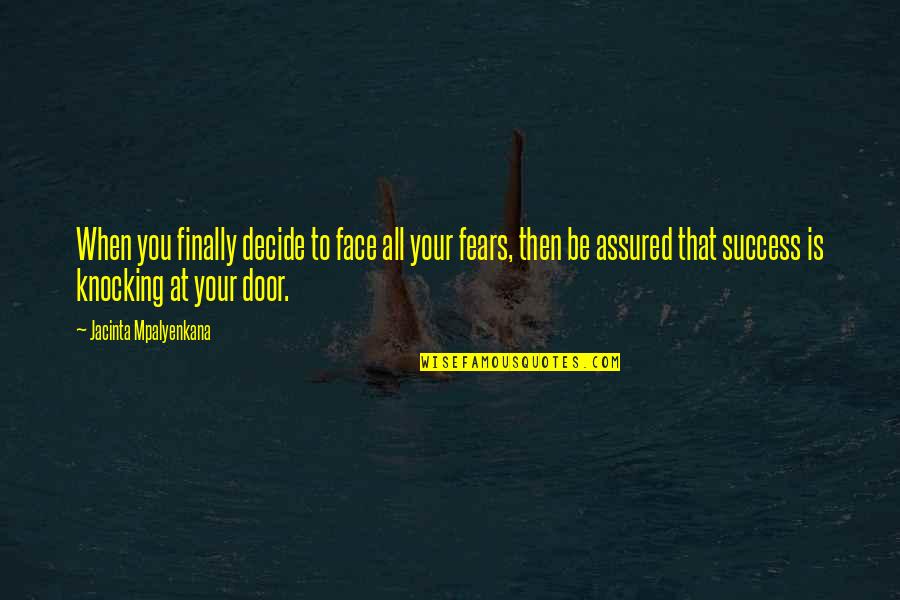 When you finally decide to face all your fears, then be assured that success is knocking at your door. —
Jacinta Mpalyenkana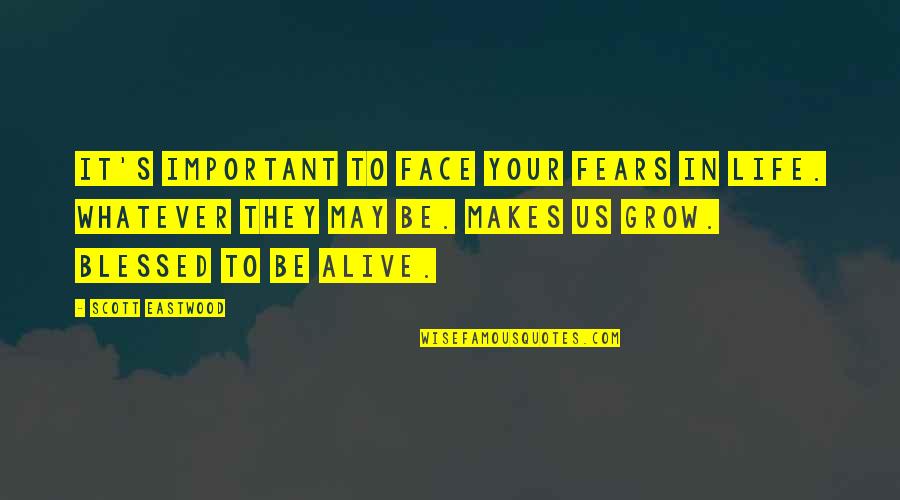 It's important to
face your fears
in life. Whatever they may be. Makes us grow. Blessed to be alive. —
Scott Eastwood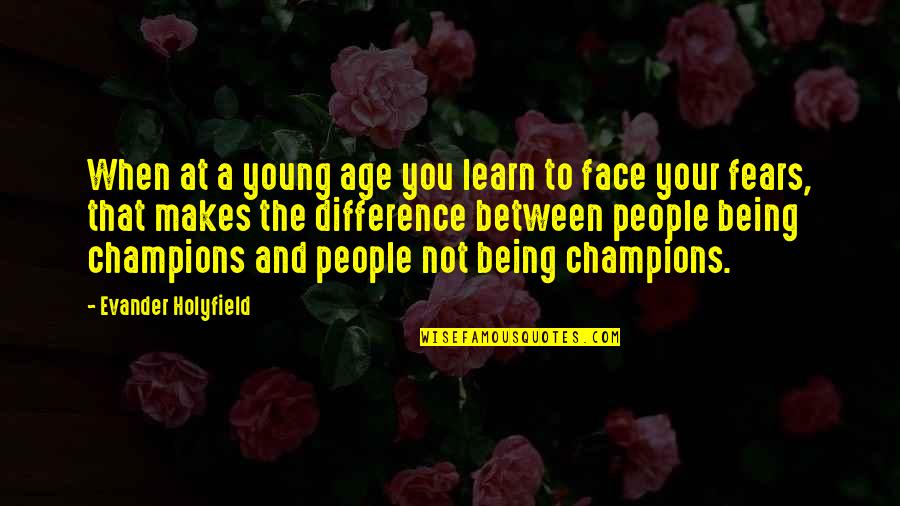 When at a young age you learn to
face your fears
, that makes the difference between people being champions and people not being champions. —
Evander Holyfield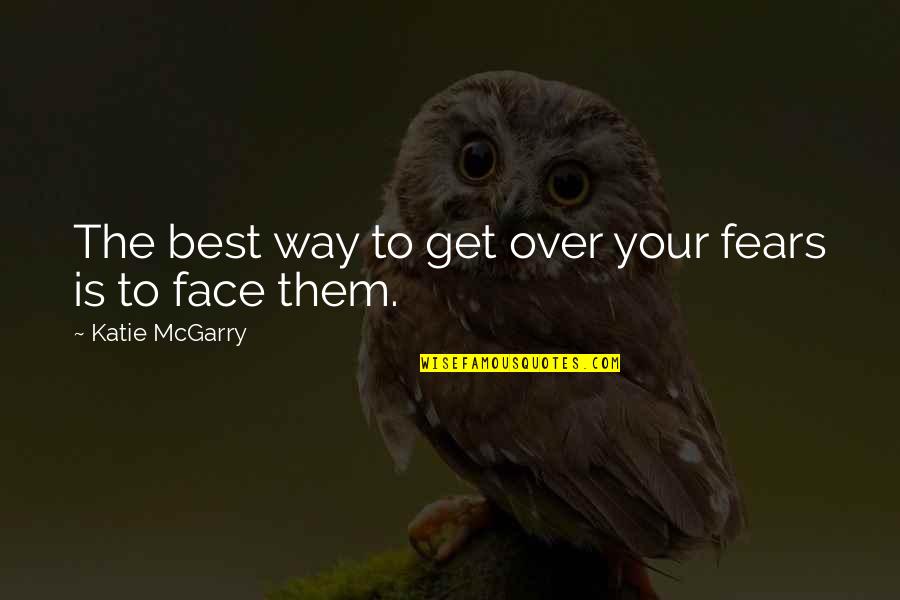 The best way to get over your fears is to face them. —
Katie McGarry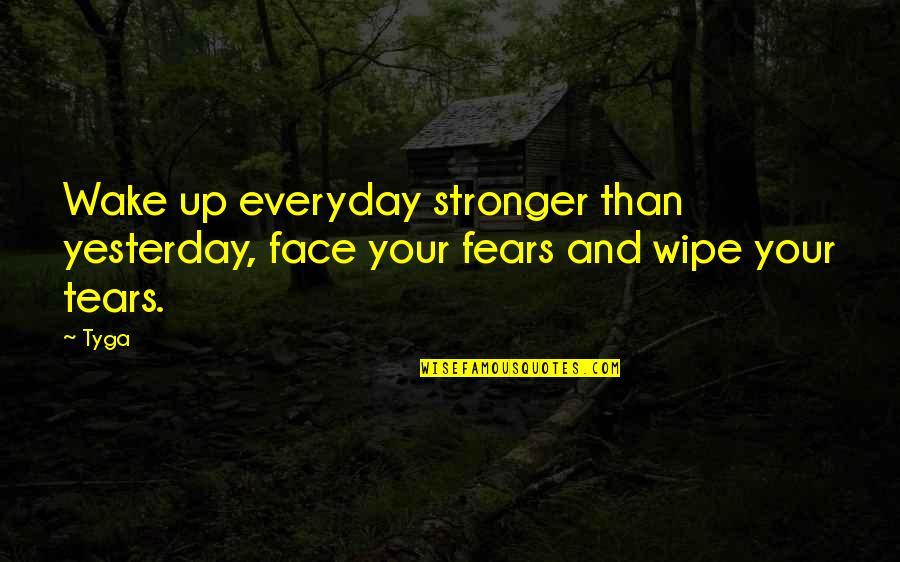 Wake up everyday stronger than yesterday,
face your fears
and wipe your tears. —
Tyga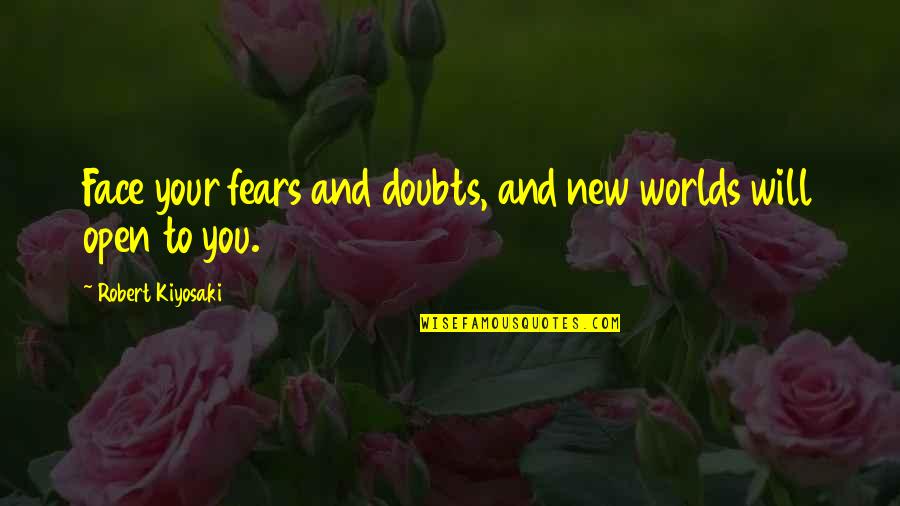 Face your fears
and doubts, and new worlds will open to you. —
Robert Kiyosaki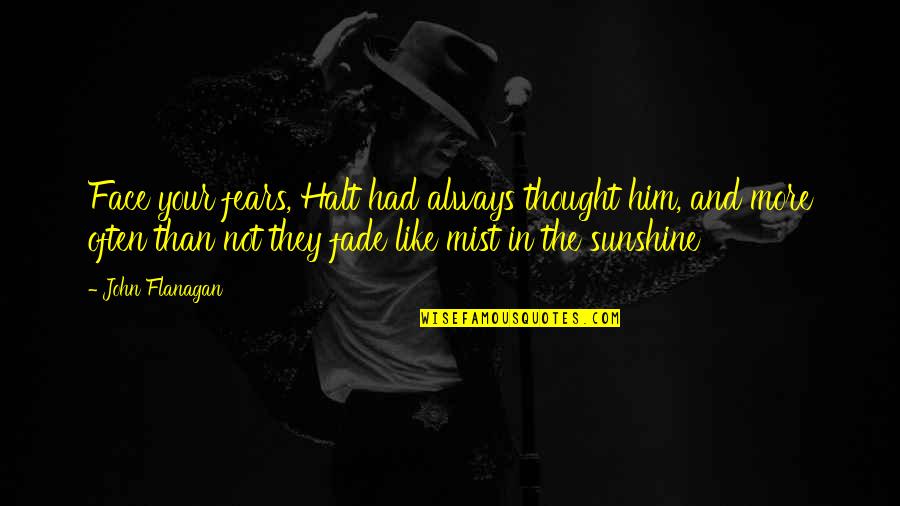 Face your fears
, Halt had always thought him, and more often than not they fade like mist in the sunshine —
John Flanagan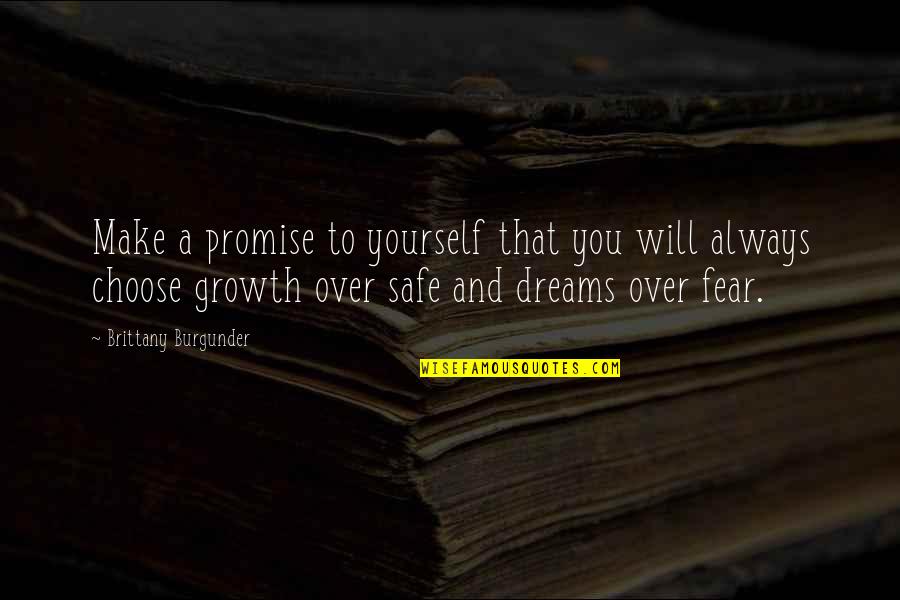 Make a promise to yourself that you will always choose growth over safe and dreams over fear. —
Brittany Burgunder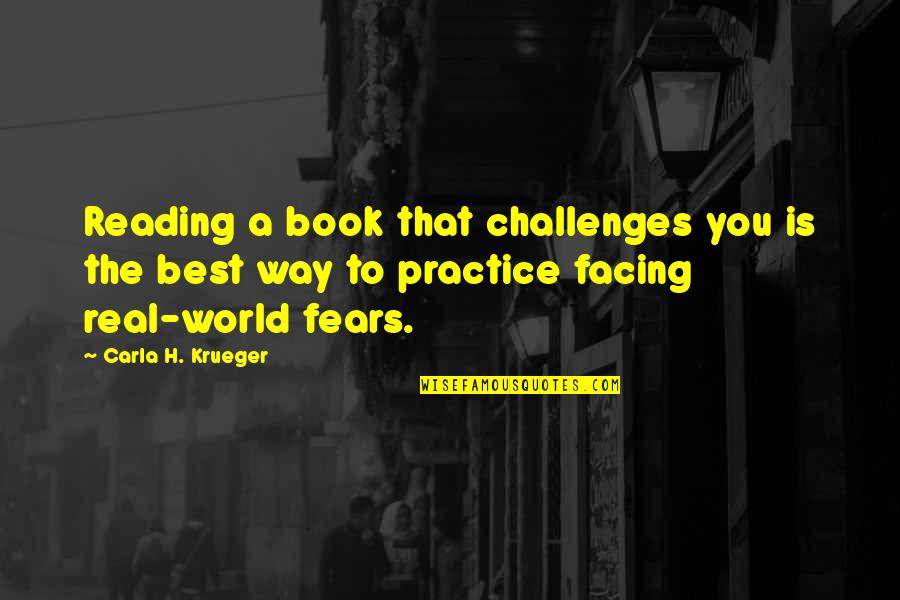 Reading a book that challenges you is the best way to practice facing real-world fears. —
Carla H. Krueger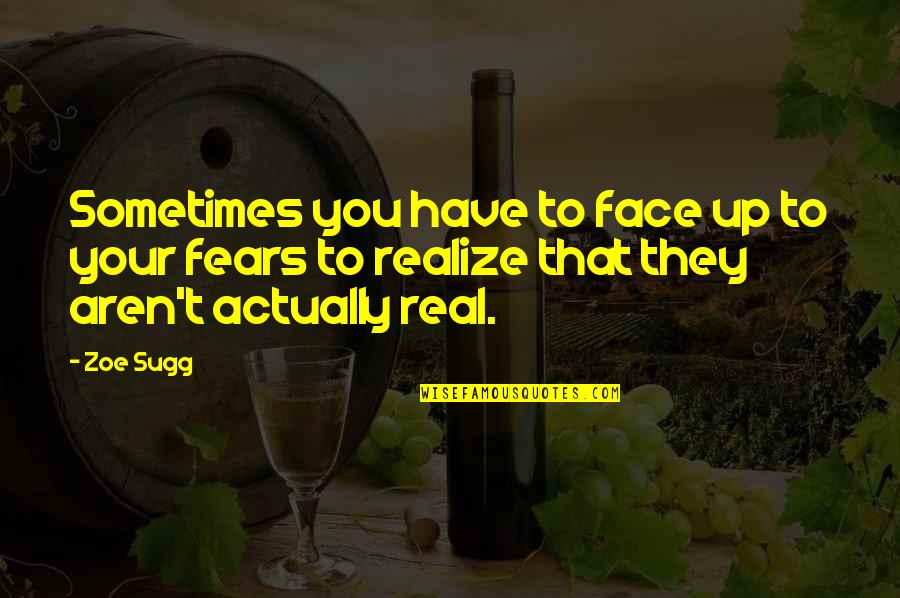 Sometimes you have to face up to your fears to realize that they aren't actually real. —
Zoe Sugg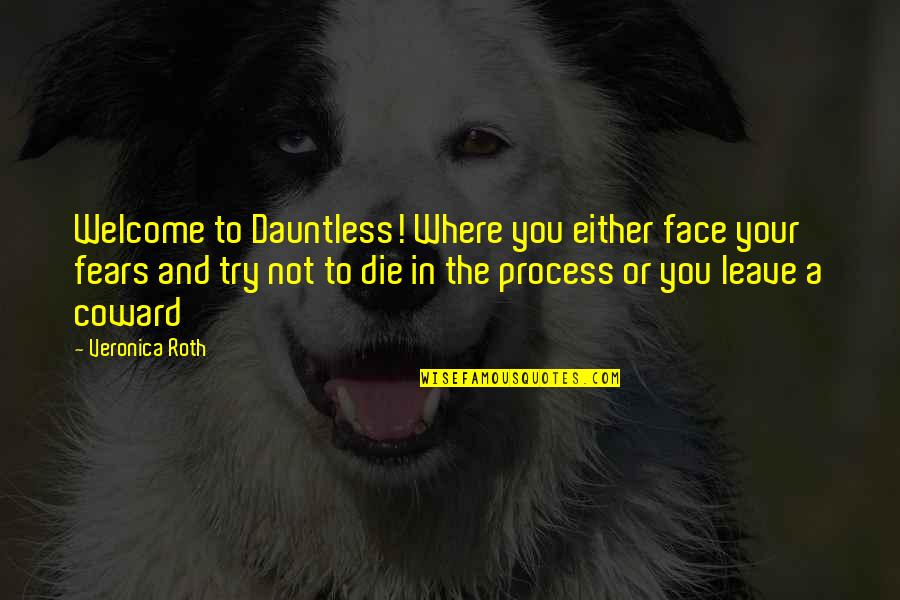 Welcome to Dauntless! Where you either
face your fears
and try not to die in the process or you leave a coward —
Veronica Roth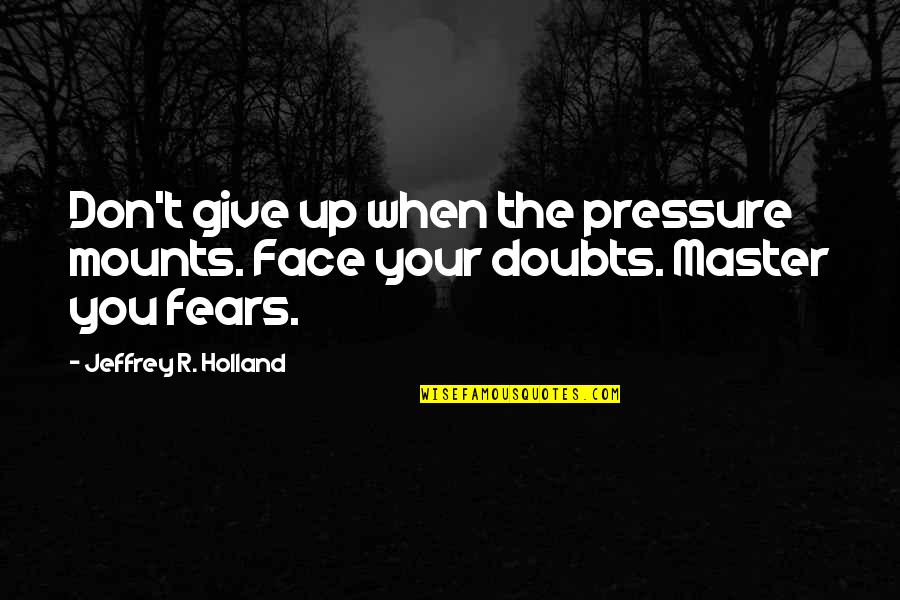 Don't give up when the pressure mounts. Face your doubts. Master you fears. —
Jeffrey R. Holland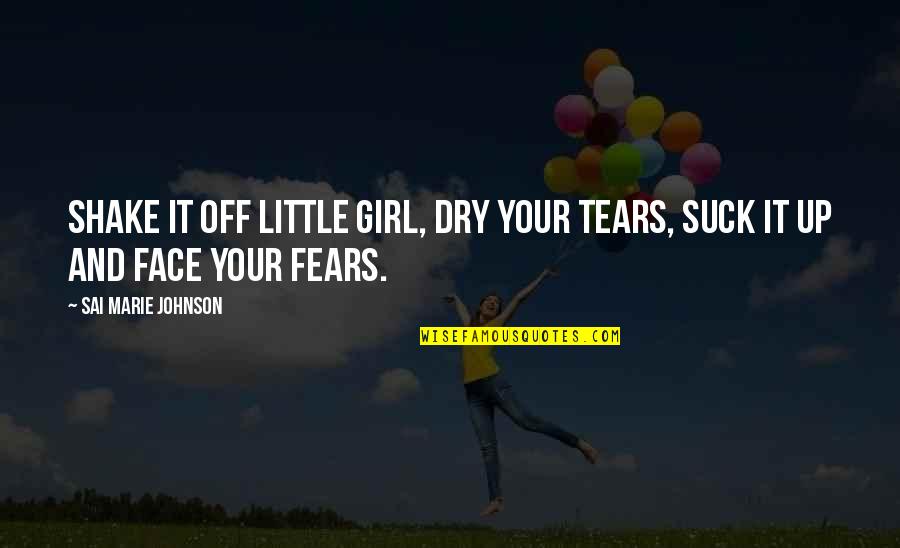 Shake it off little girl, dry your tears, suck it up and
face your fears
. —
Sai Marie Johnson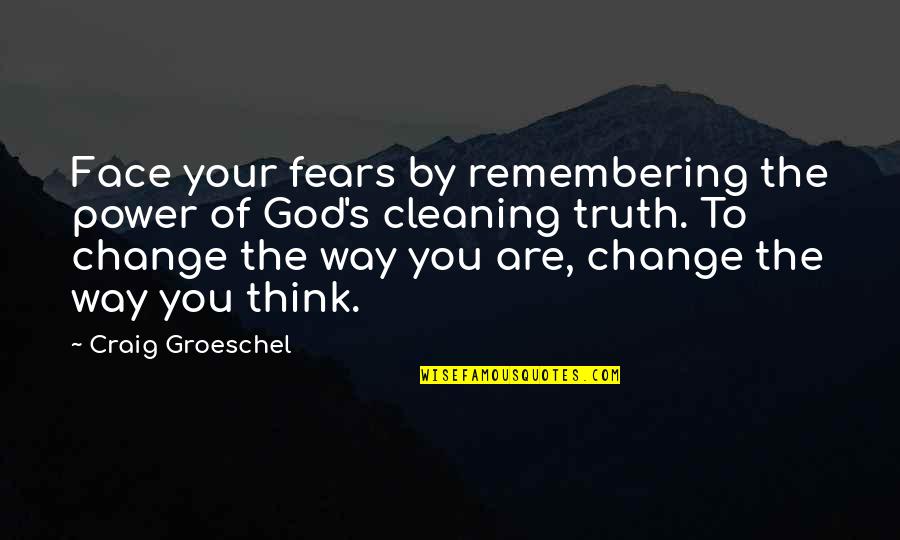 Face your fears
by remembering the power of God's cleaning truth. To change the way you are, change the way you think. —
Craig Groeschel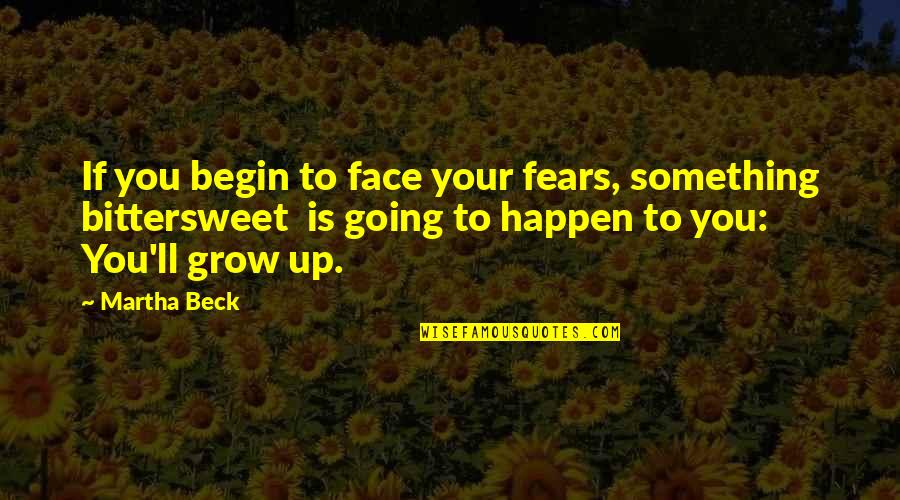 If you begin to
face your fears
, something bittersweet
is going to happen to you: You'll grow up. —
Martha Beck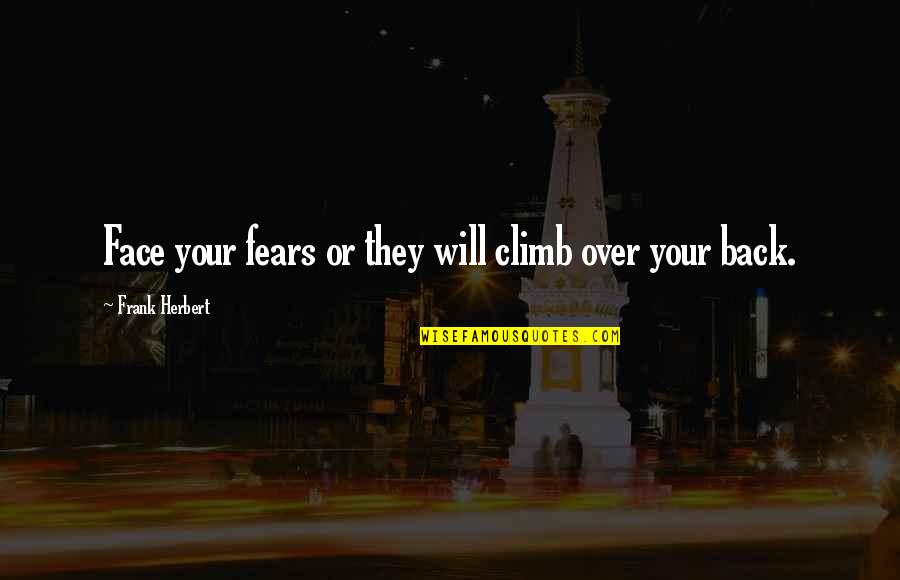 Face your fears
or they will climb over your back. —
Frank Herbert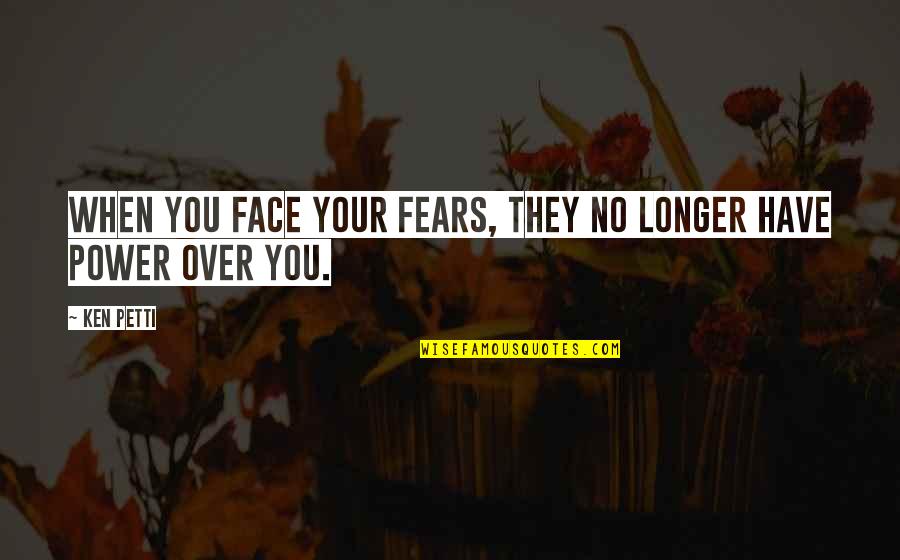 When you
face your fears
, they no longer have power over you. —
Ken Petti
No challenge can stop you if you have the courage to keep moving forward in the face of your greatest fears and biggest challenges. Be courageous. —
Jon Gordon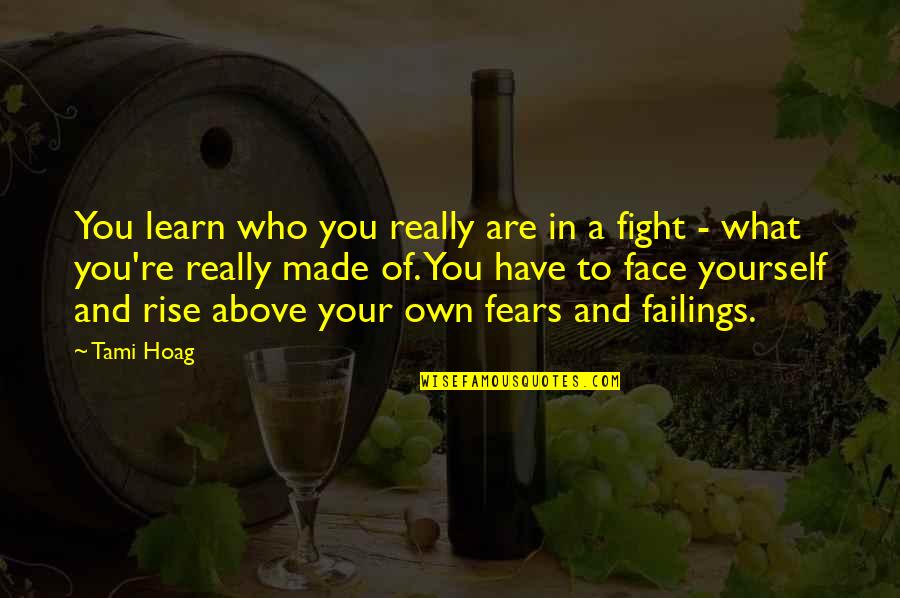 You learn who you really are in a fight - what you're really made of. You have to face yourself and rise above your own fears and failings. —
Tami Hoag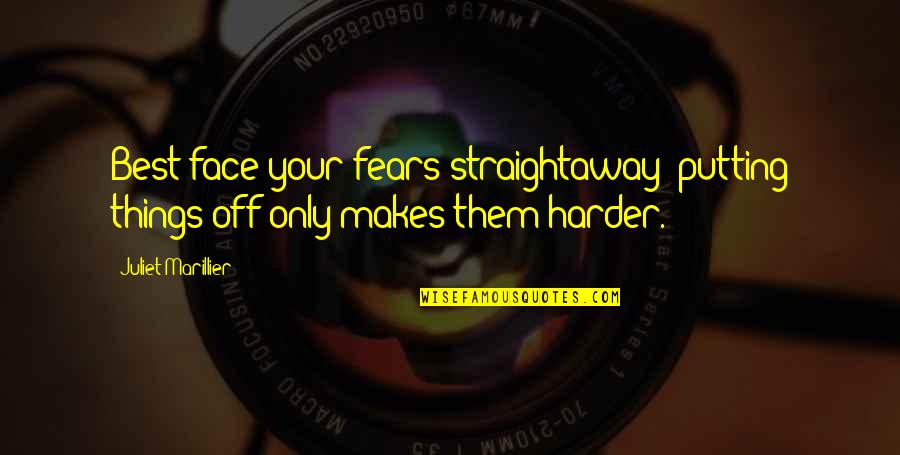 Best
face your fears
straightaway; putting things off only makes them harder. —
Juliet Marillier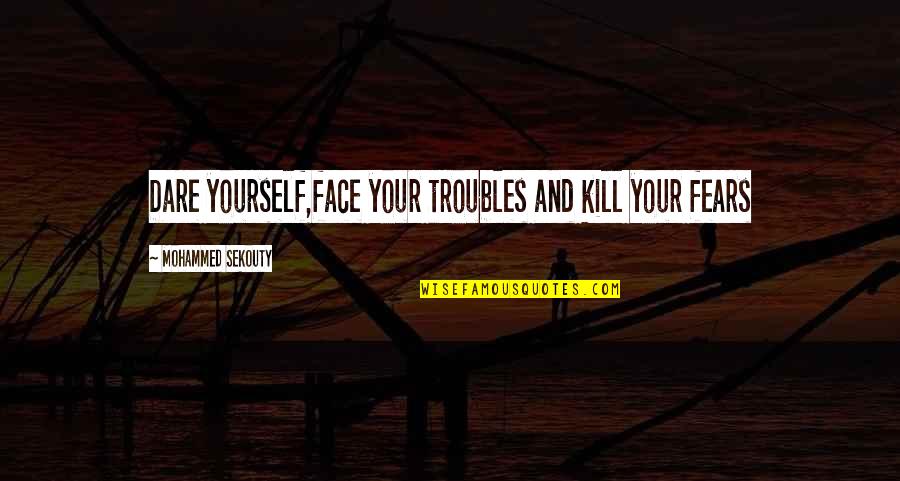 Dare yourself,face your troubles and kill your fears —
Mohammed Sekouty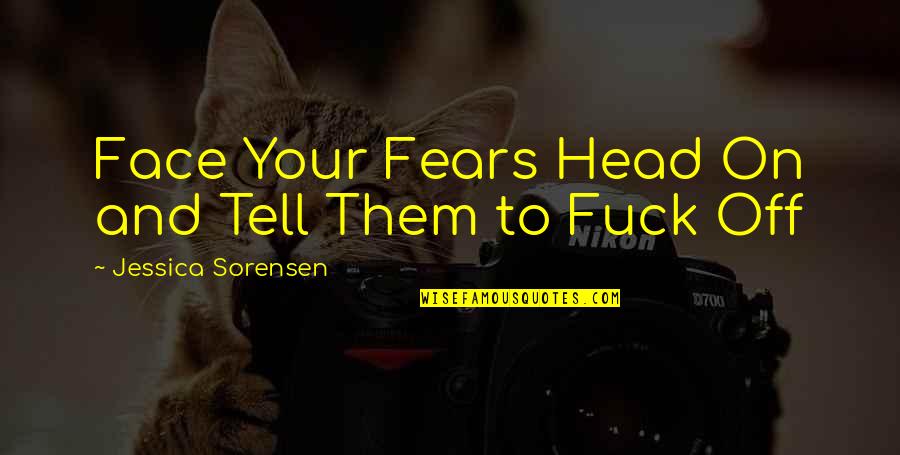 Face Your Fears Head On and Tell Them to Fuck Off —
Jessica Sorensen