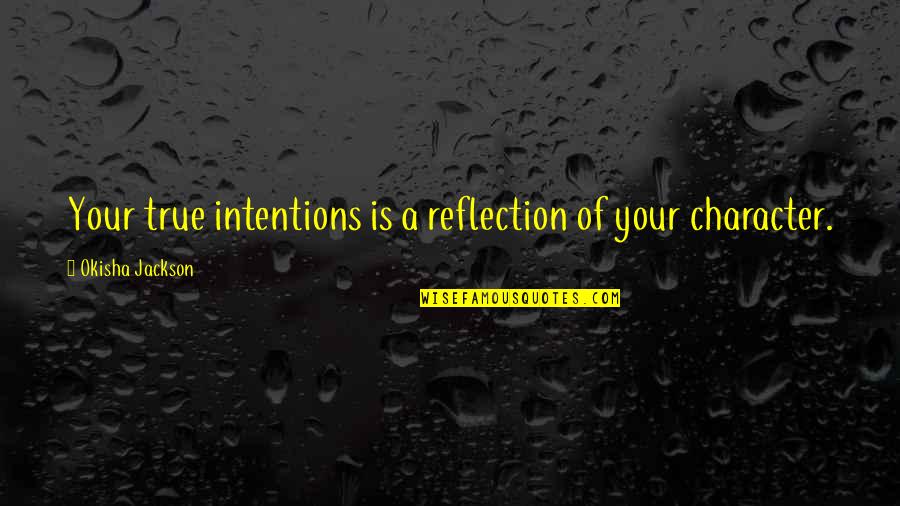 Your true intentions is a reflection of your character.
—
Okisha Jackson
True wisdom is plenty of experience, observation, and reflection. False wisdom is plenty of ignorance, arrogance, and impudence.
—
Josh Billings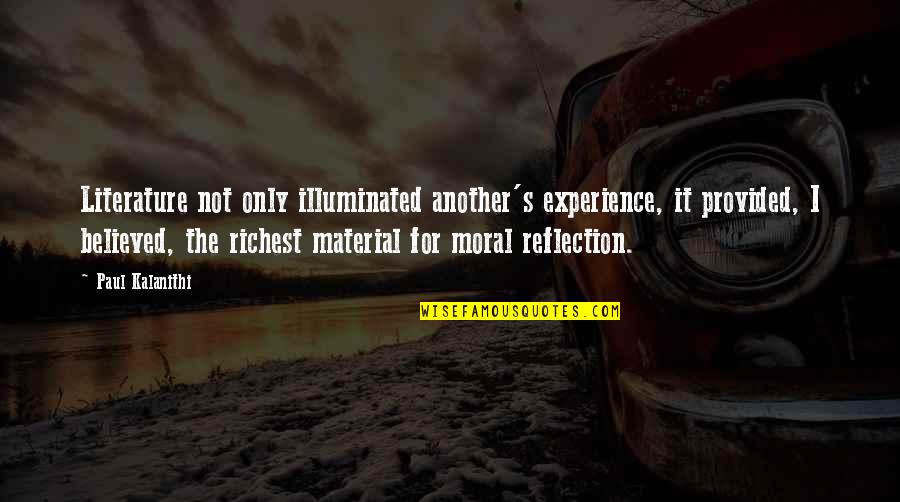 Literature not only illuminated another's experience, it provided, I believed, the richest material for moral reflection.
—
Paul Kalanithi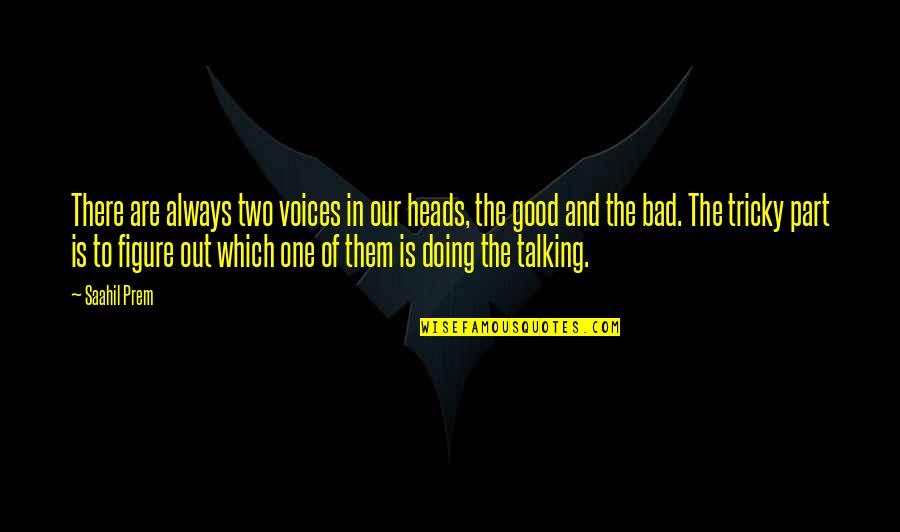 There are always two voices in our heads, the good and the bad. The tricky part is to figure out which one of them is doing the talking.
—
Saahil Prem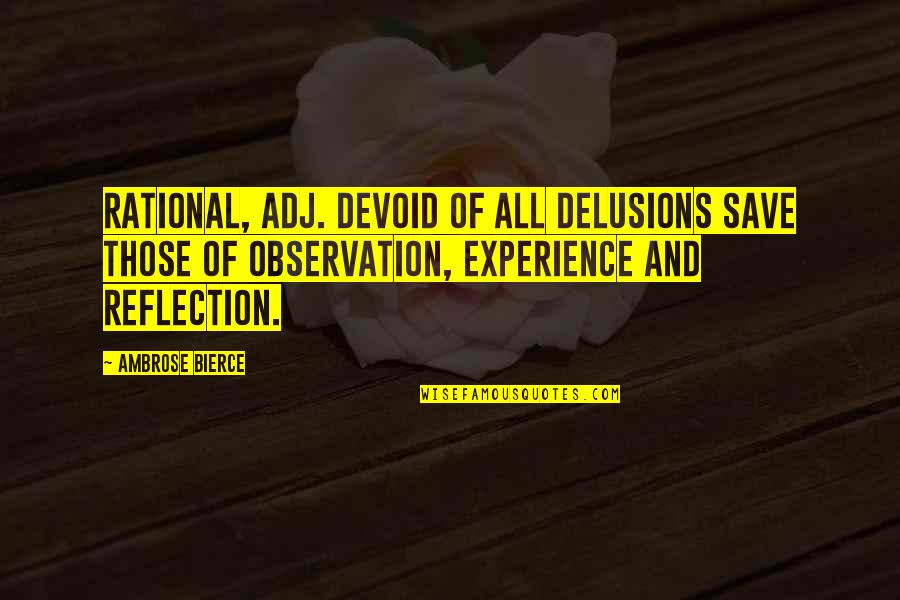 RATIONAL, adj. Devoid of all delusions save those of observation, experience and reflection.
—
Ambrose Bierce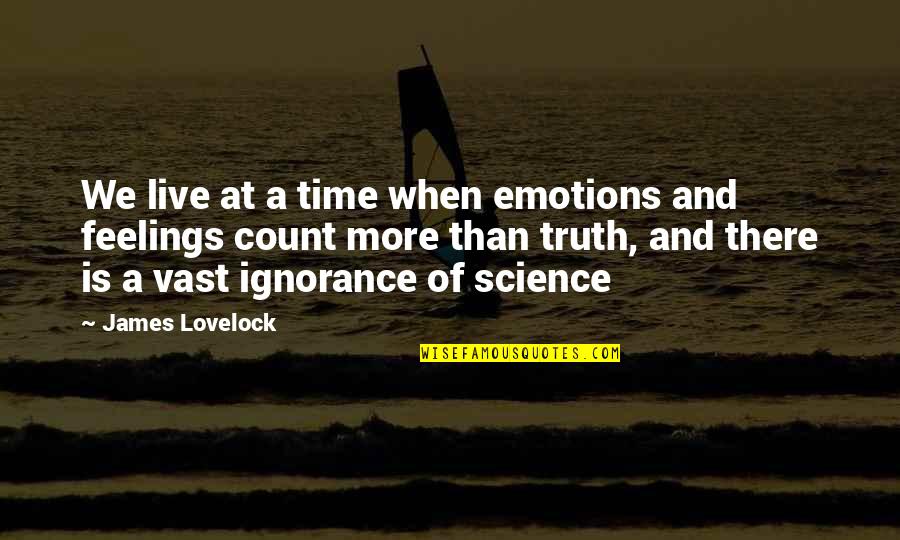 We live at a time when emotions and feelings count more than truth, and there is a vast ignorance of science
—
James Lovelock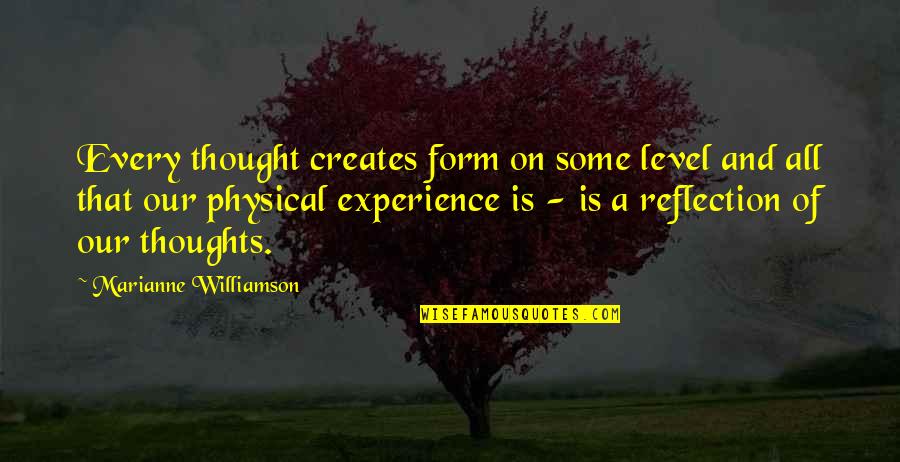 Every thought creates form on some level and all that our physical experience is - is a reflection of our thoughts.
—
Marianne Williamson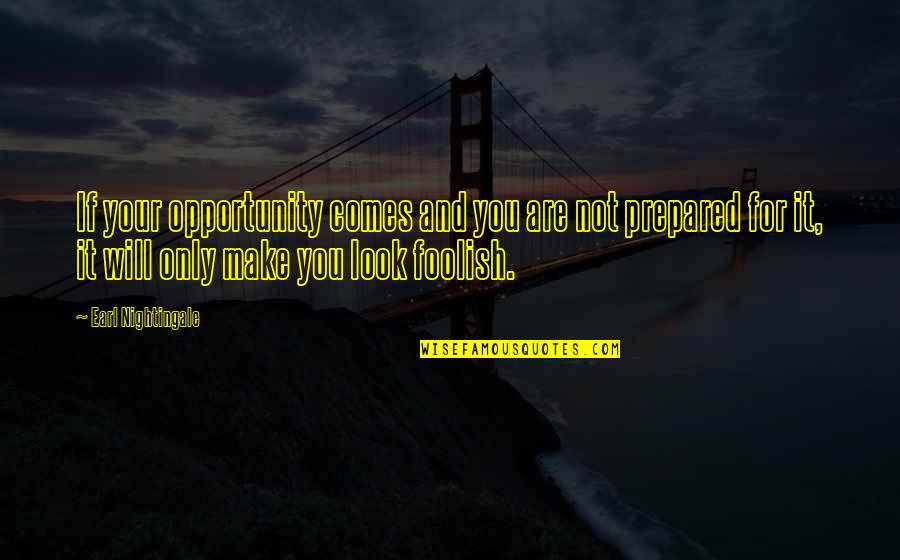 If your opportunity comes and you are not prepared for it, it will only make you look foolish. —
Earl Nightingale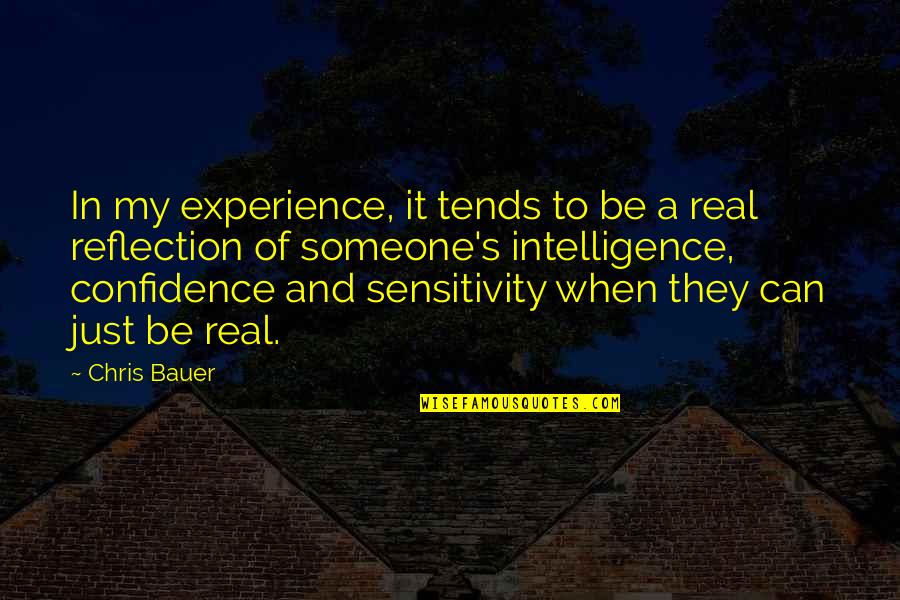 In my experience, it tends to be a real reflection of someone's intelligence, confidence and sensitivity when they can just be real. —
Chris Bauer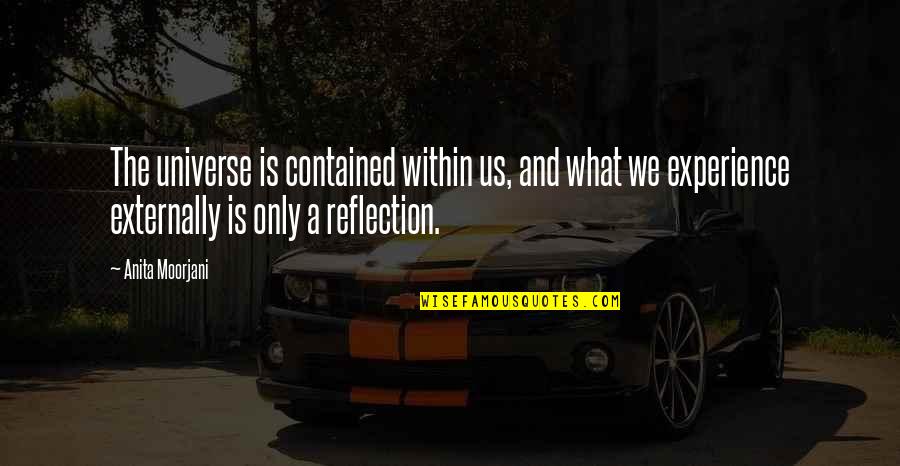 The universe is contained within us, and what we experience externally is only a reflection. —
Anita Moorjani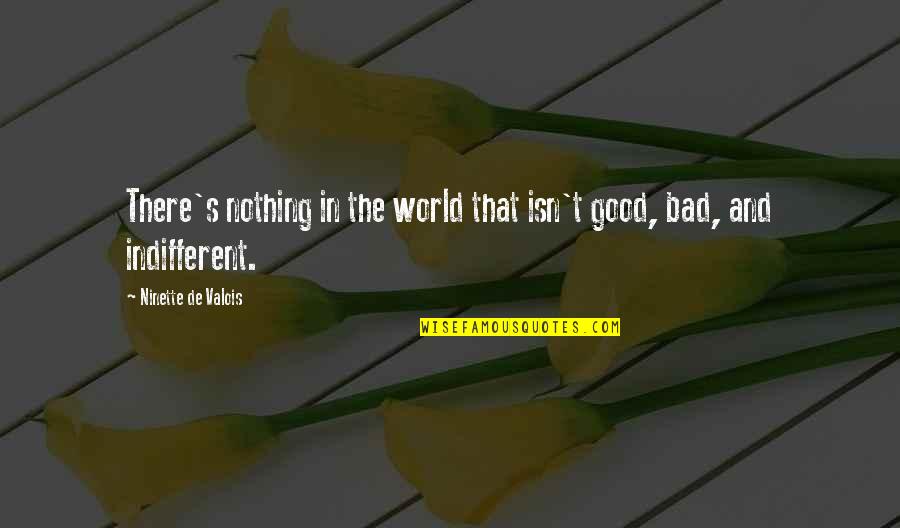 There's nothing in the world that isn't good, bad, and indifferent. —
Ninette De Valois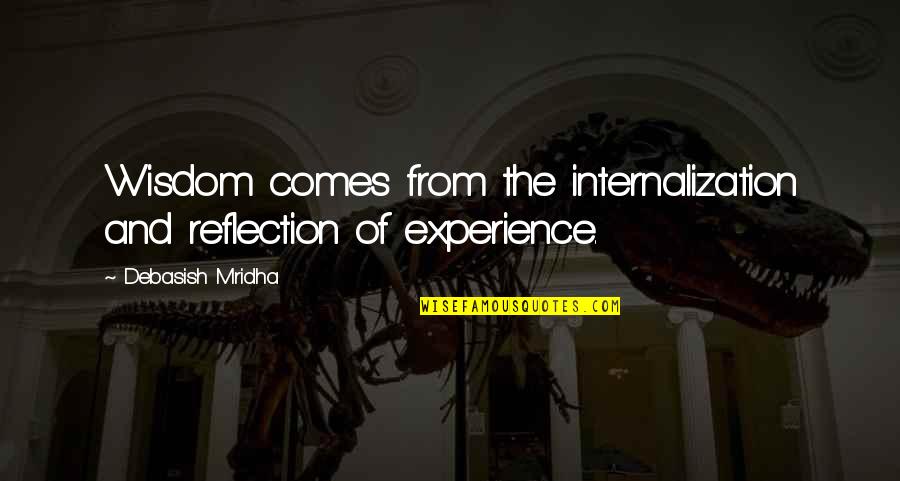 Wisdom comes from the internalization and reflection of experience. —
Debasish Mridha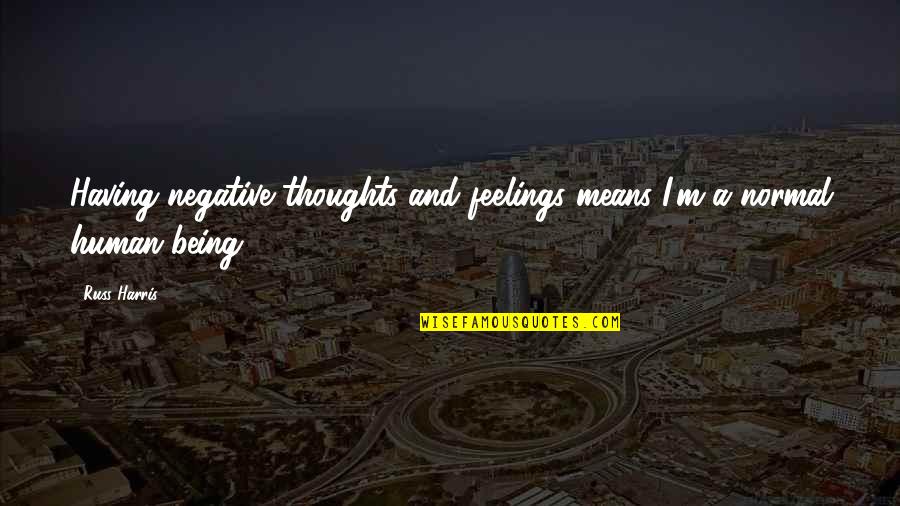 Having negative thoughts and feelings means I'm a normal human being. —
Russ Harris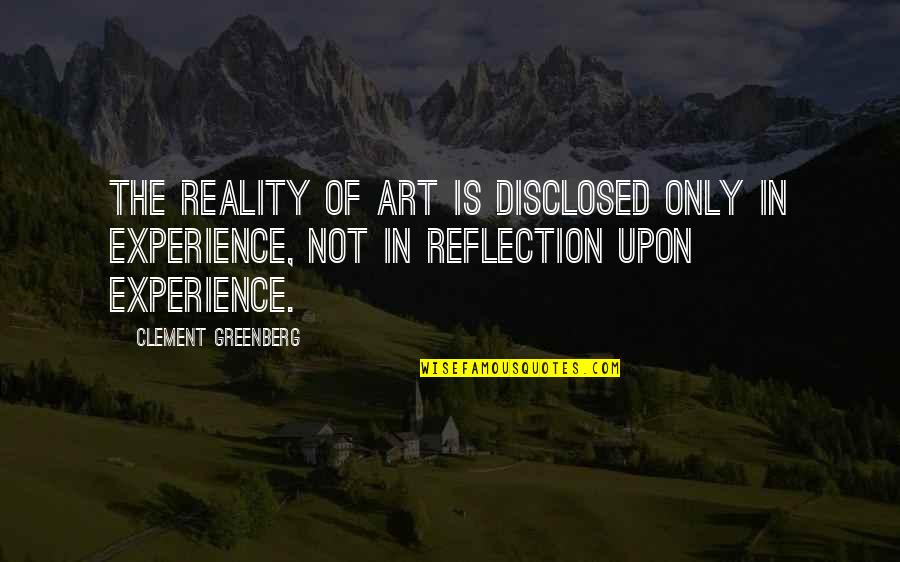 The reality of art is disclosed only in experience, not in reflection upon experience. —
Clement Greenberg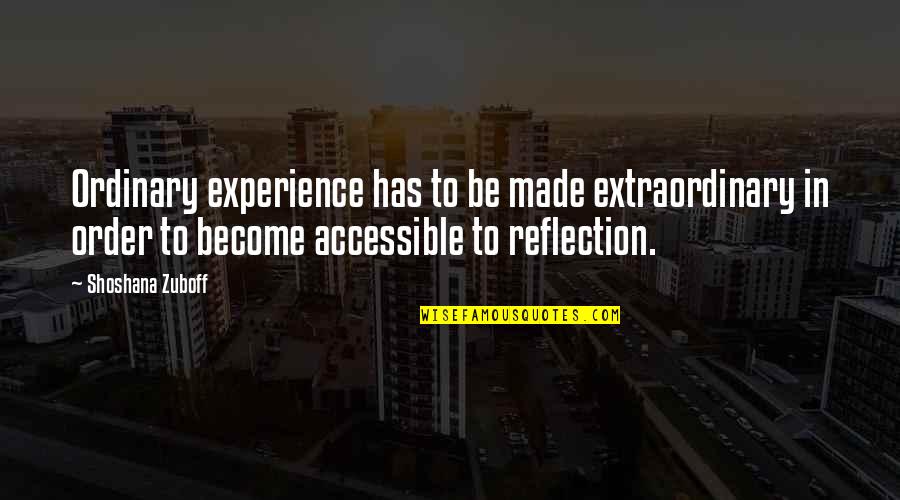 Ordinary experience has to be made extraordinary in order to become accessible to reflection. —
Shoshana Zuboff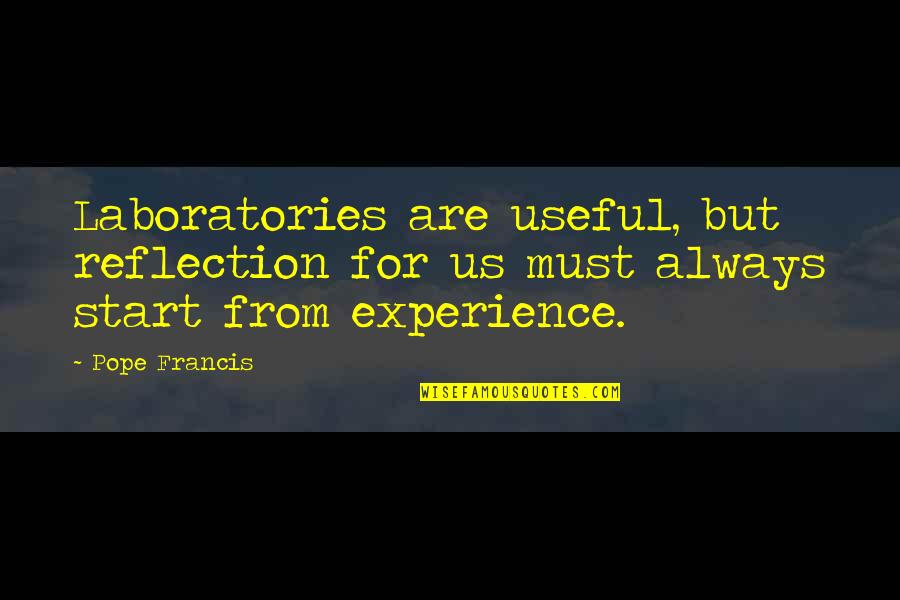 Laboratories are useful, but reflection for us must always start from experience. —
Pope Francis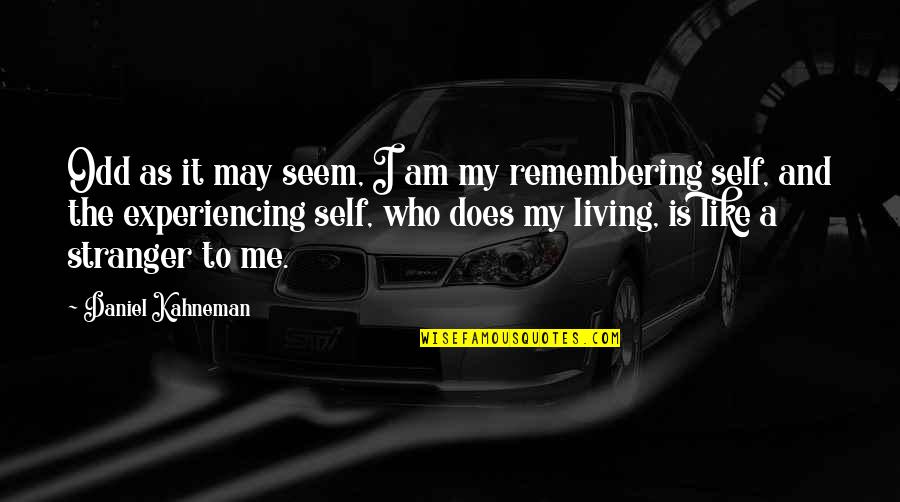 Odd as it may seem, I am my remembering self, and the experiencing self, who does my living, is like a stranger to me. —
Daniel Kahneman
Confidence comes from thoughtful action, reflection, and experience. Confidence does not come from reaction. —
Debasish Mridha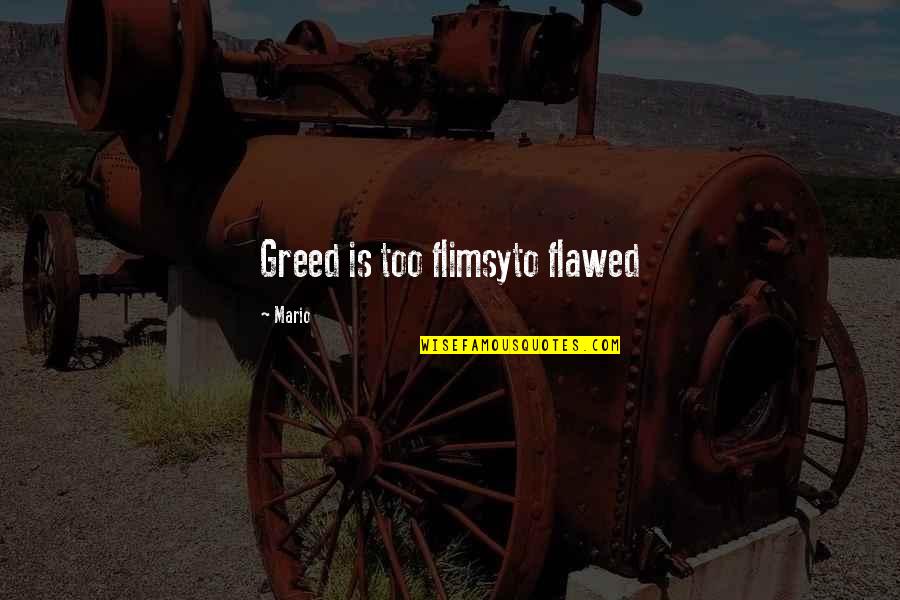 Greed is too flimsy
to flawed —
Mario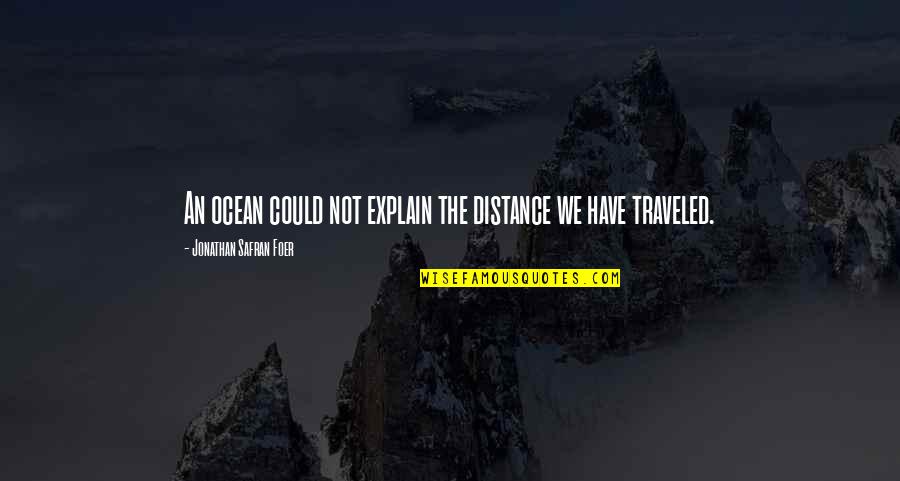 An ocean could not explain the distance we have traveled. —
Jonathan Safran Foer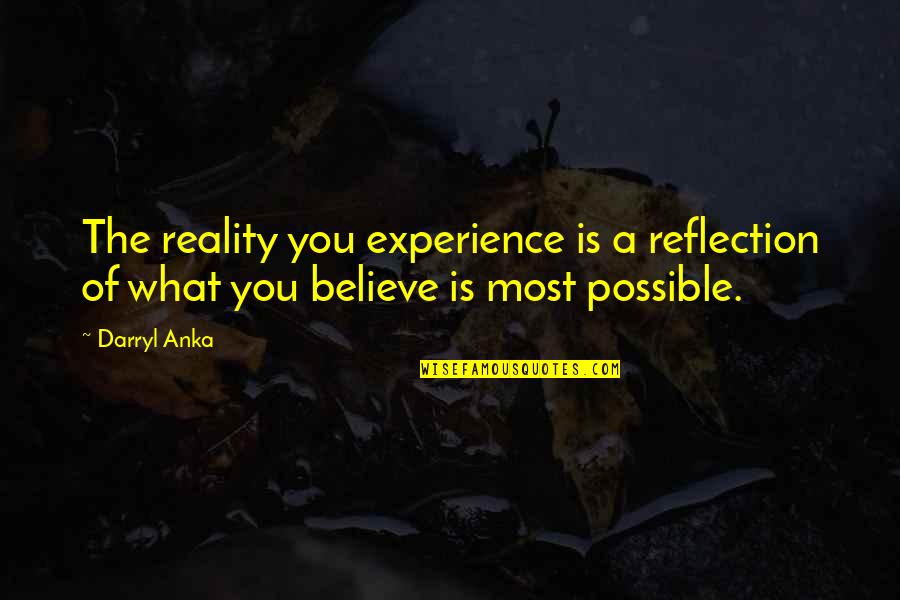 The reality you experience is a reflection of what you believe is most possible. —
Darryl Anka