Excruciating Quotes
Collection of top 46 famous quotes about Excruciating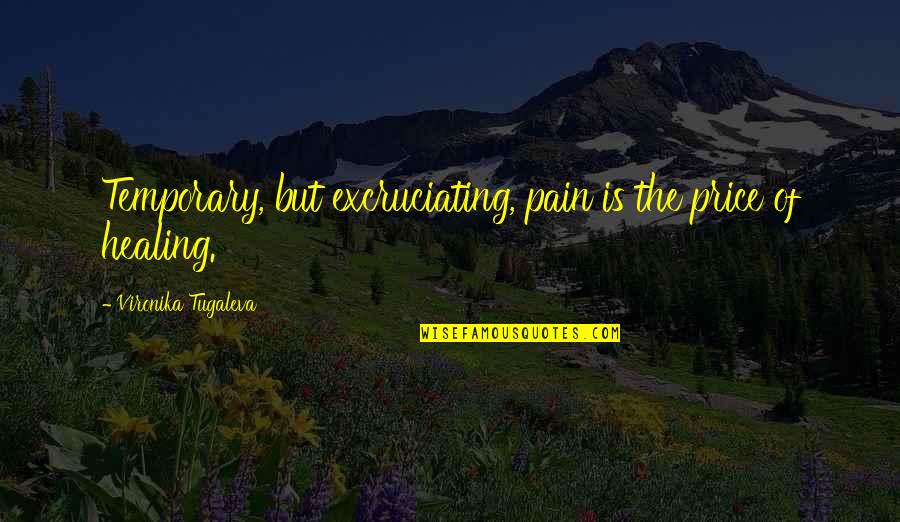 Temporary, but excruciating, pain is the price of healing.
—
Vironika Tugaleva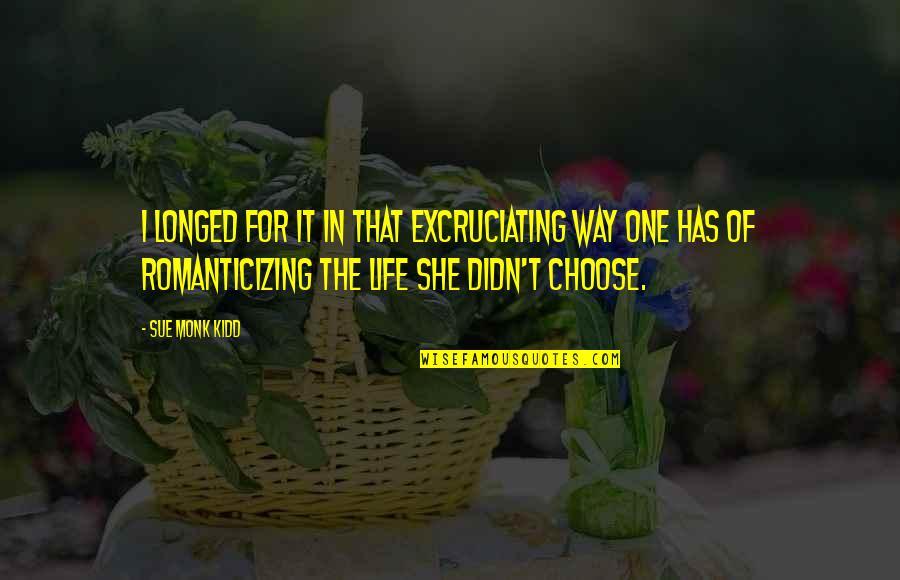 I longed for it in that excruciating way one has of romanticizing the life she didn't choose.
—
Sue Monk Kidd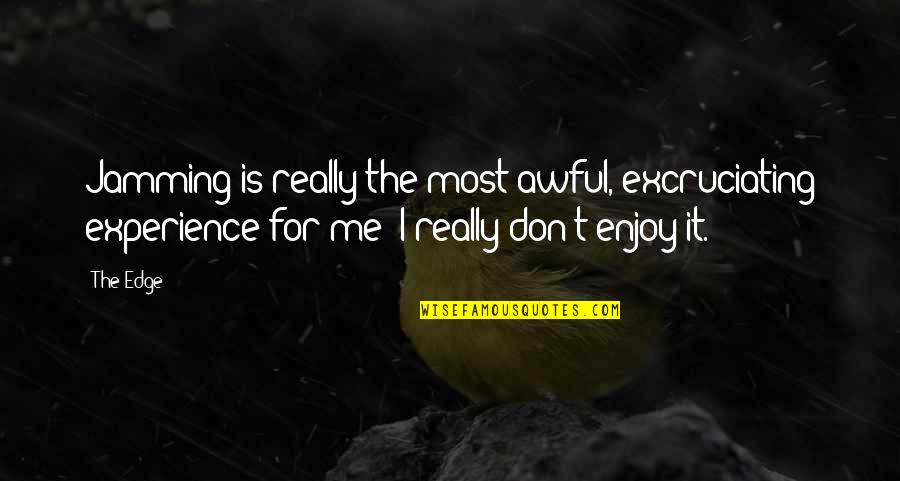 Jamming is really the most awful, excruciating experience for me; I really don't enjoy it.
—
The Edge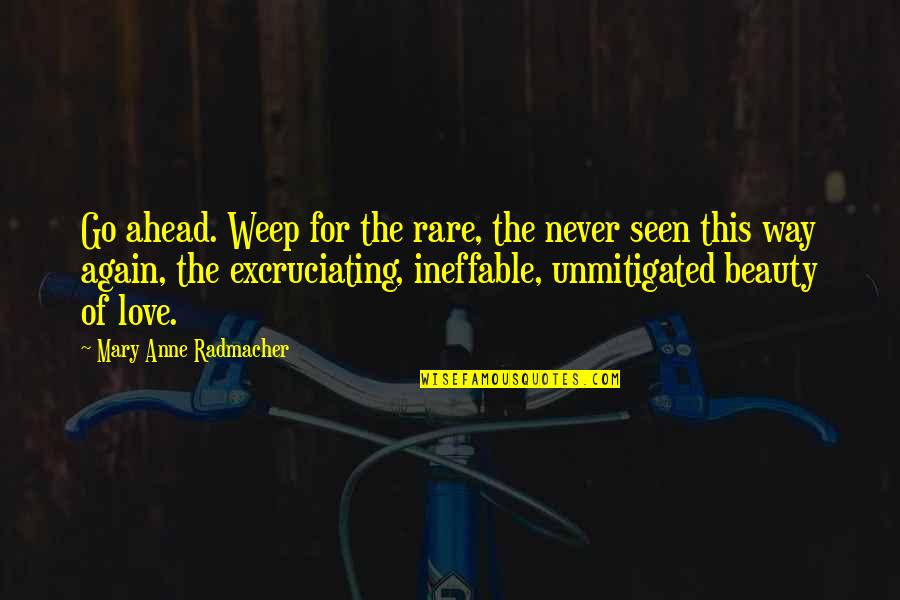 Go ahead. Weep for the rare, the never seen this way again, the excruciating, ineffable, unmitigated beauty of love.
—
Mary Anne Radmacher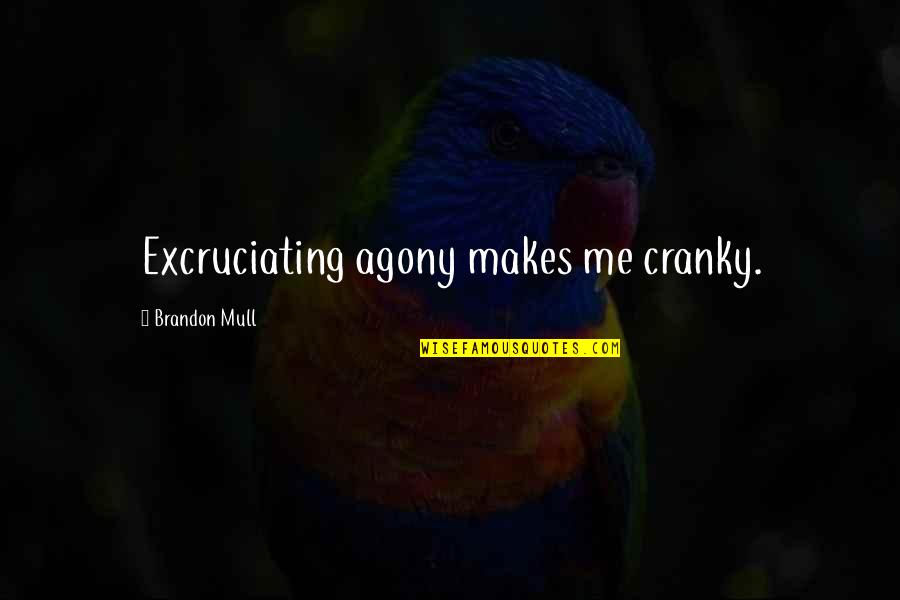 Excruciating
agony makes me cranky. —
Brandon Mull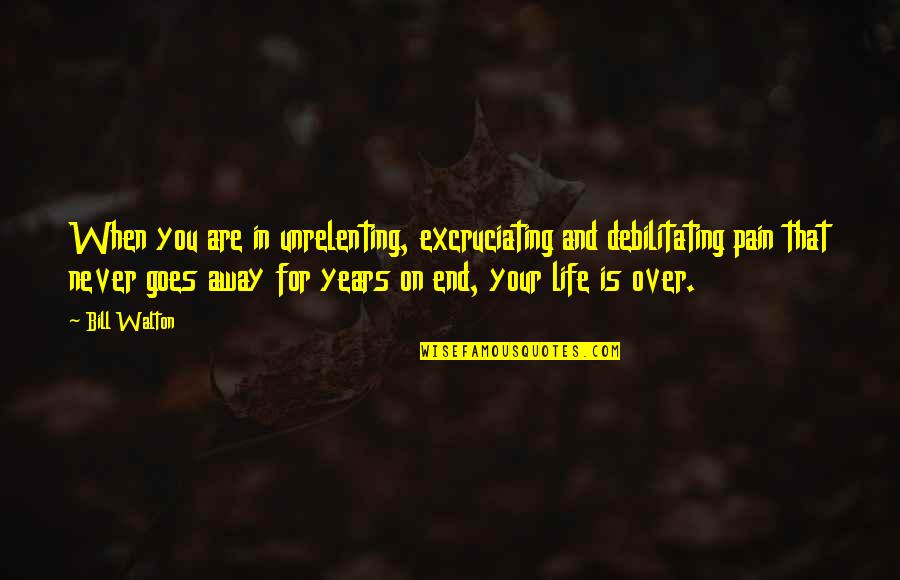 When you are in unrelenting,
excruciating
and debilitating pain that never goes away for years on end, your life is over. —
Bill Walton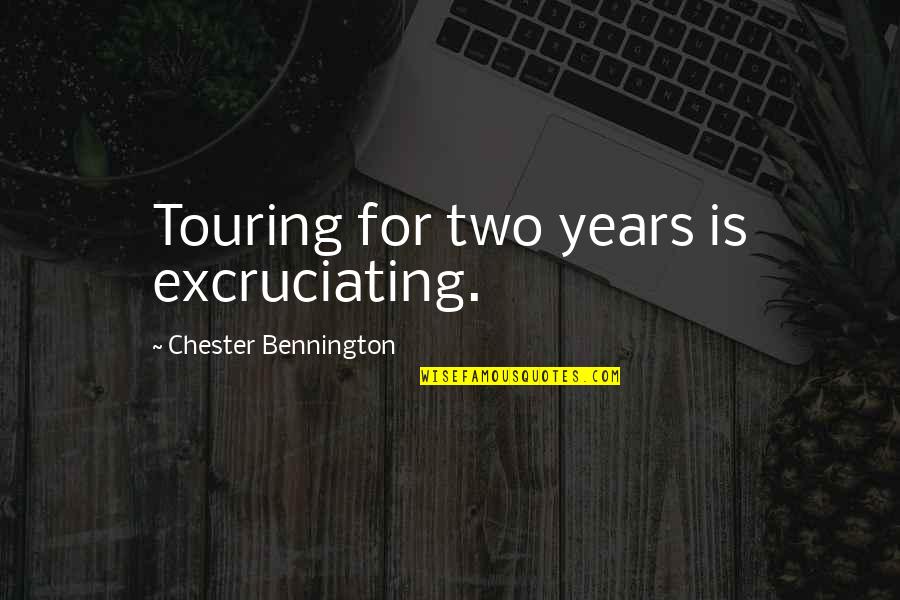 Touring for two years is
excruciating
. —
Chester Bennington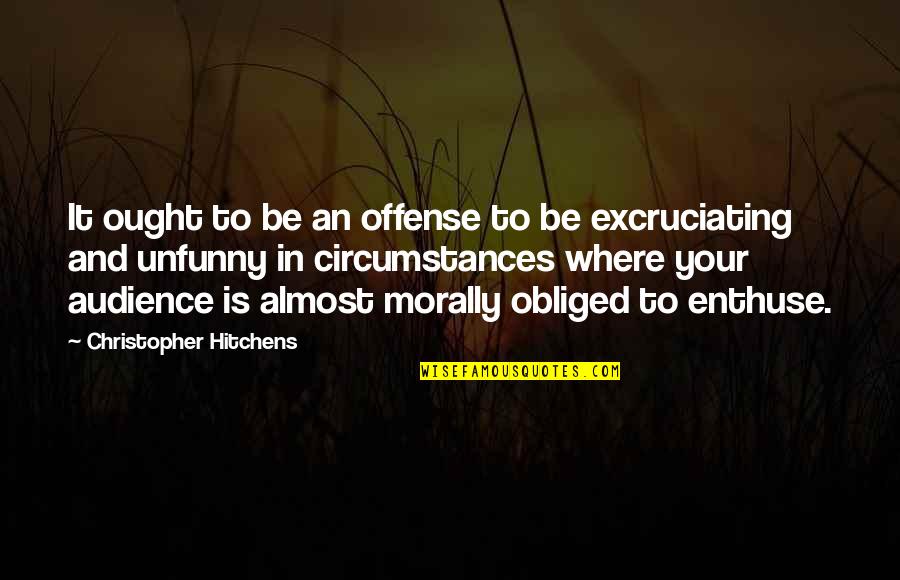 It ought to be an offense to be
excruciating
and unfunny in circumstances where your audience is almost morally obliged to enthuse. —
Christopher Hitchens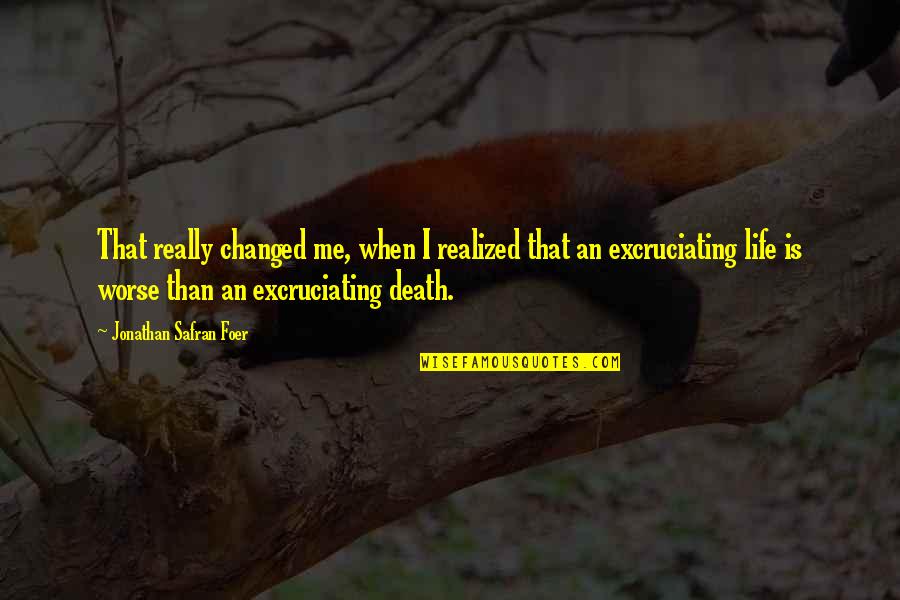 That really changed me, when I realized that an
excruciating
life is worse than an
excruciating
death. —
Jonathan Safran Foer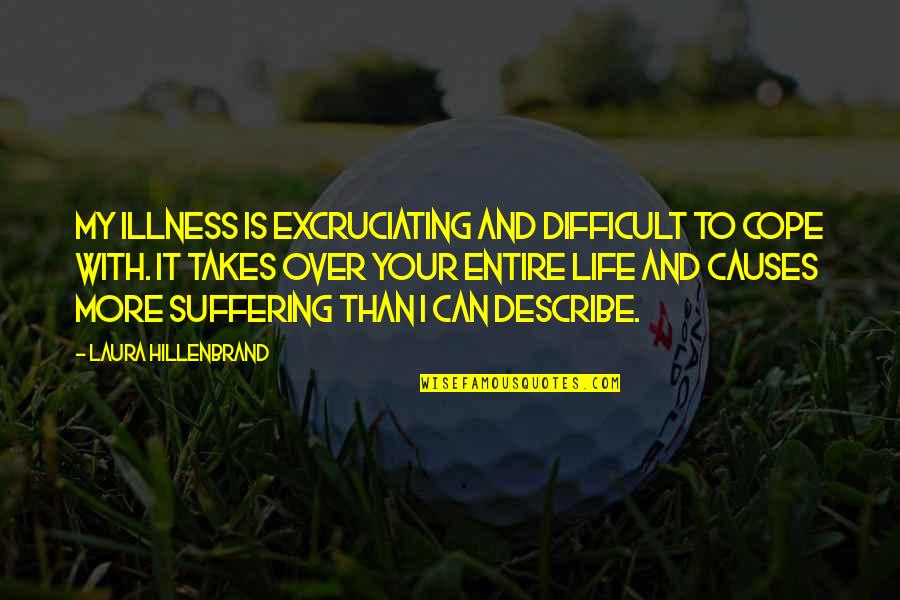 My illness is
excruciating
and difficult to cope with. It takes over your entire life and causes more suffering than I can describe. —
Laura Hillenbrand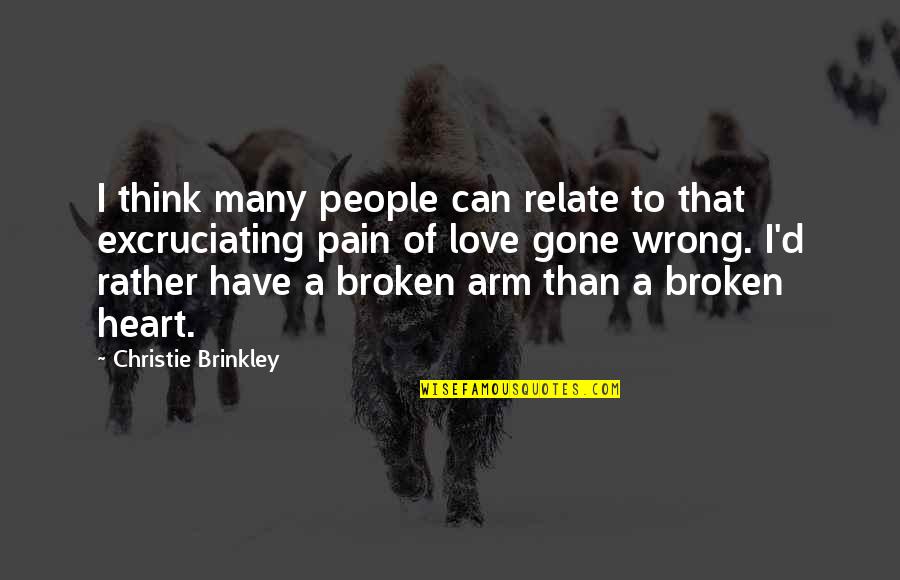 I think many people can relate to that
excruciating
pain of love gone wrong. I'd rather have a broken arm than a broken heart. —
Christie Brinkley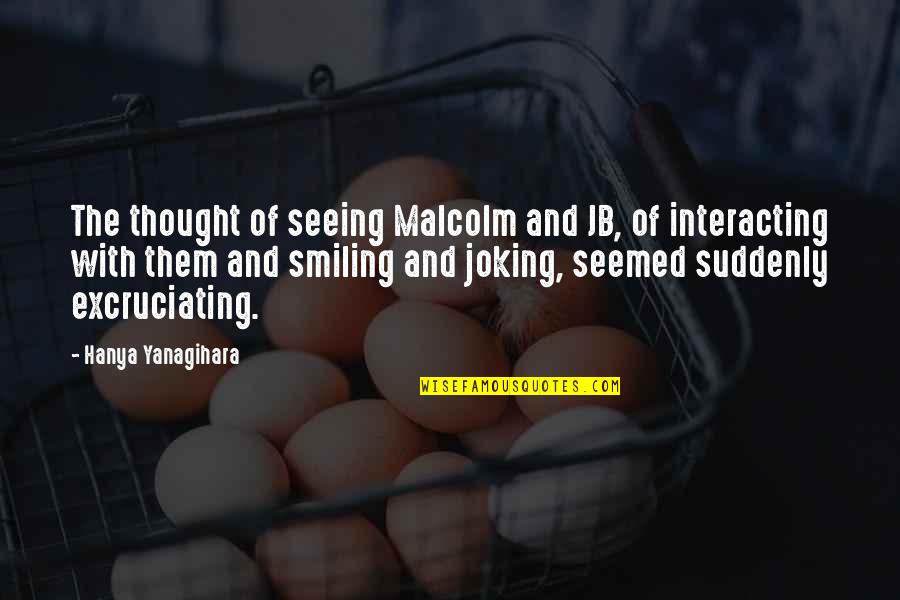 The thought of seeing Malcolm and JB, of interacting with them and smiling and joking, seemed suddenly
excruciating
. —
Hanya Yanagihara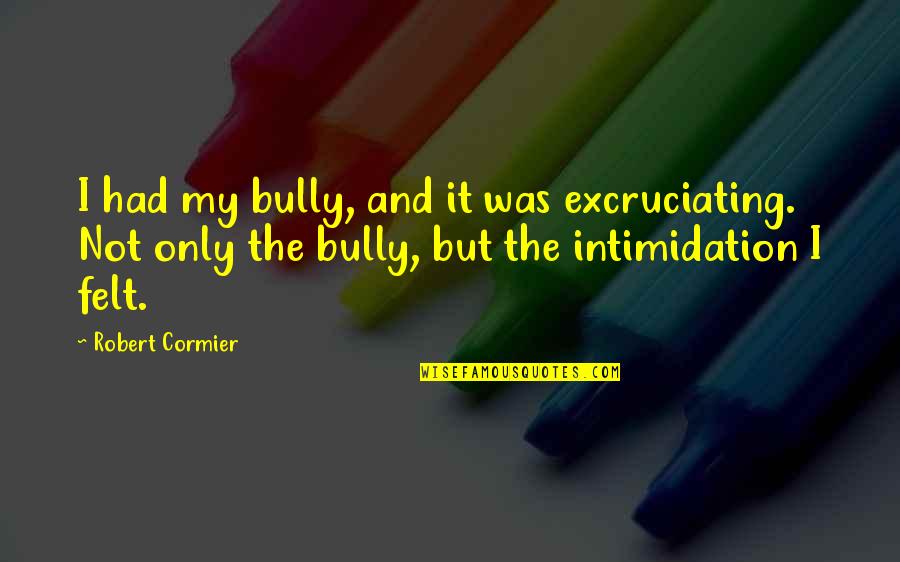 I had my bully, and it was
excruciating
. Not only the bully, but the intimidation I felt. —
Robert Cormier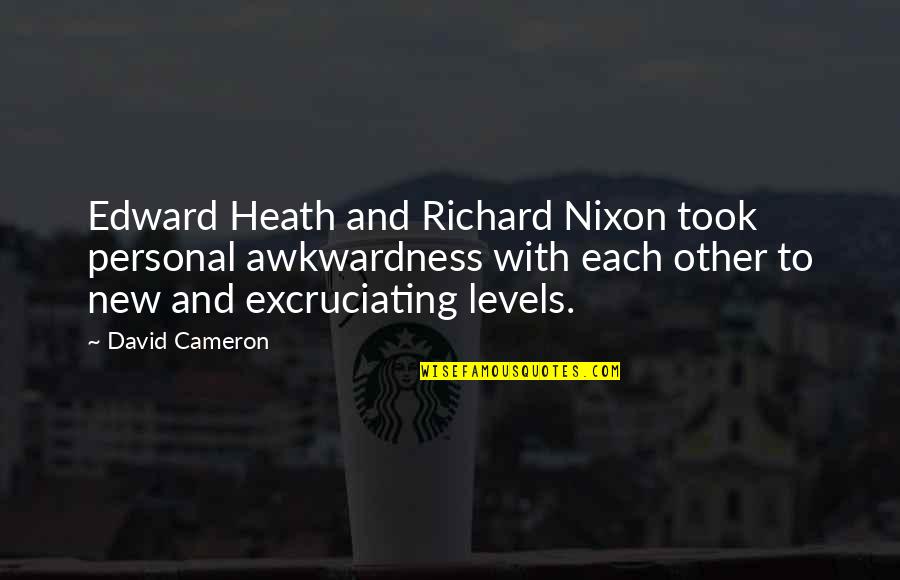 Edward Heath and Richard Nixon took personal awkwardness with each other to new and
excruciating
levels. —
David Cameron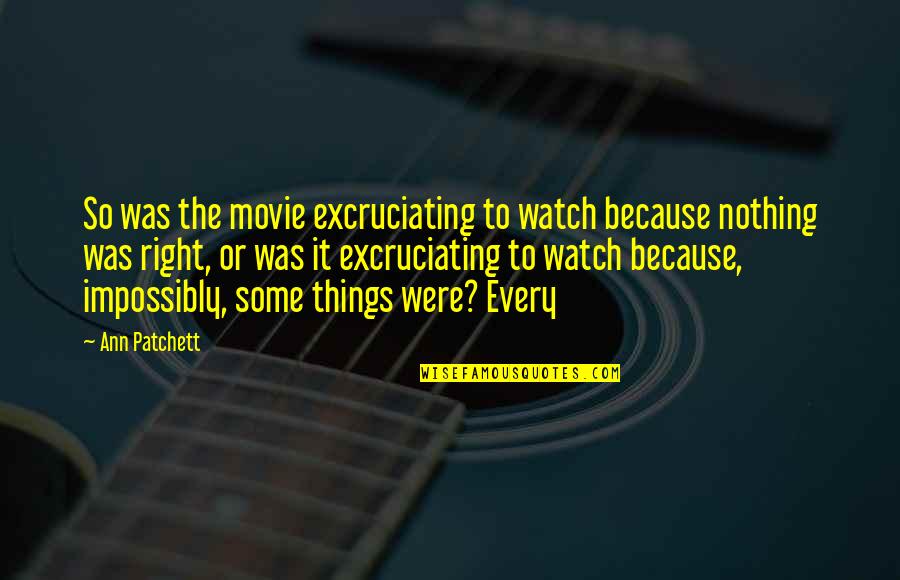 So was the movie
excruciating
to watch because nothing was right, or was it
excruciating
to watch because, impossibly, some things were? Every —
Ann Patchett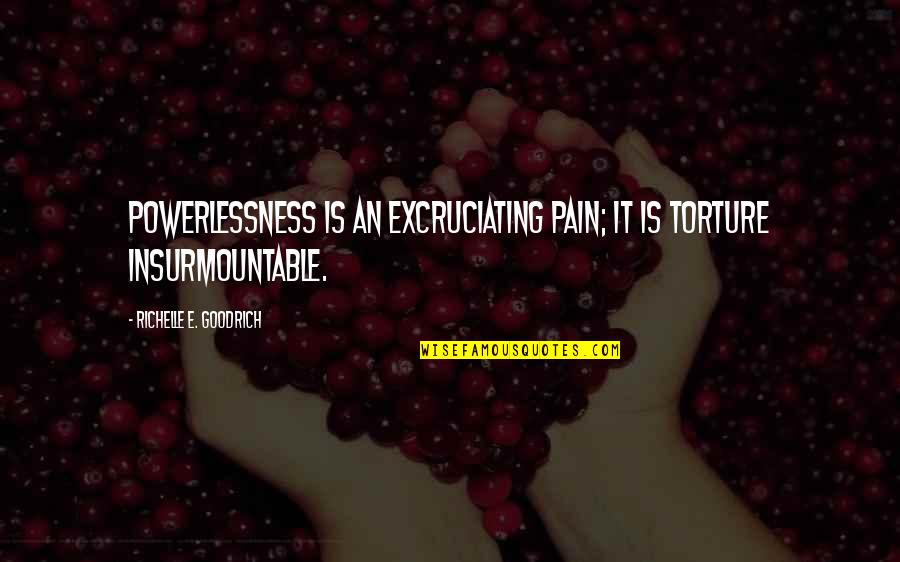 Powerlessness is an
excruciating
pain; it is torture insurmountable. —
Richelle E. Goodrich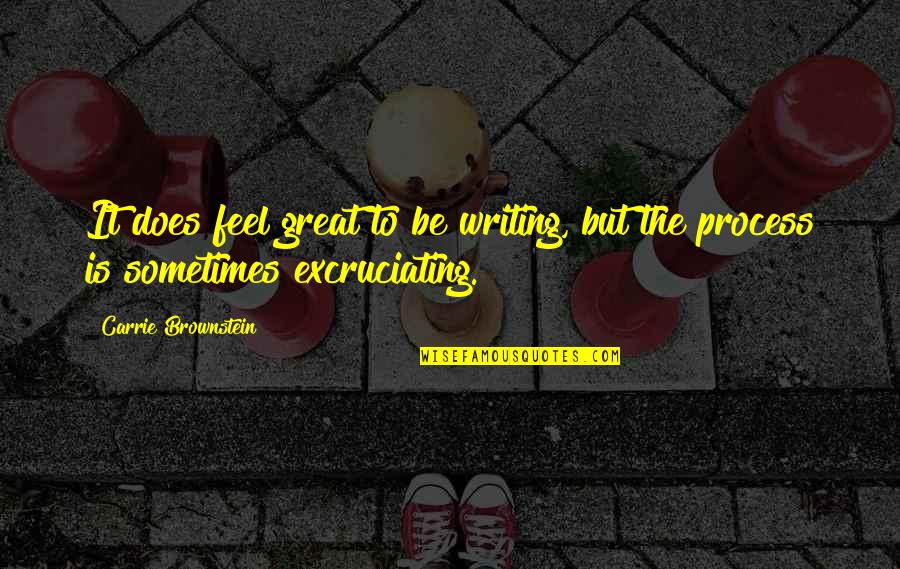 It does feel great to be writing, but the process is sometimes
excruciating
. —
Carrie Brownstein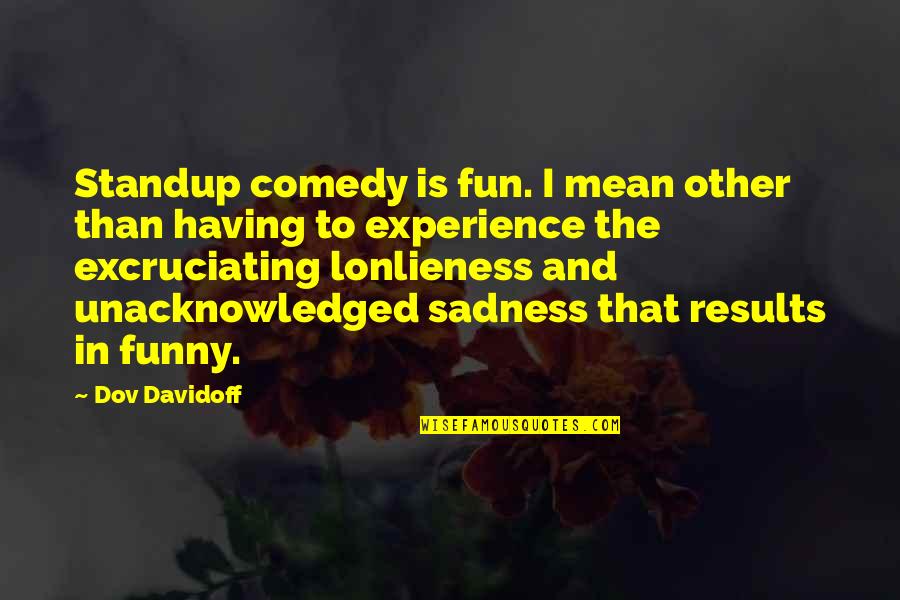 Standup comedy is fun. I mean other than having to experience the
excruciating
lonlieness and unacknowledged sadness that results in funny. —
Dov Davidoff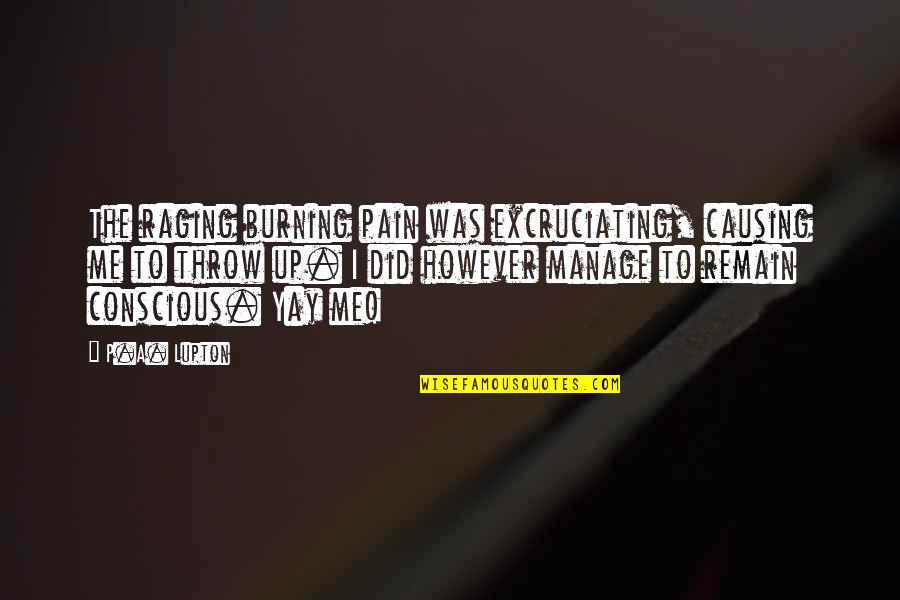 The raging burning pain was
excruciating
, causing me to throw up. I did however manage to remain conscious. Yay me! —
P.A. Lupton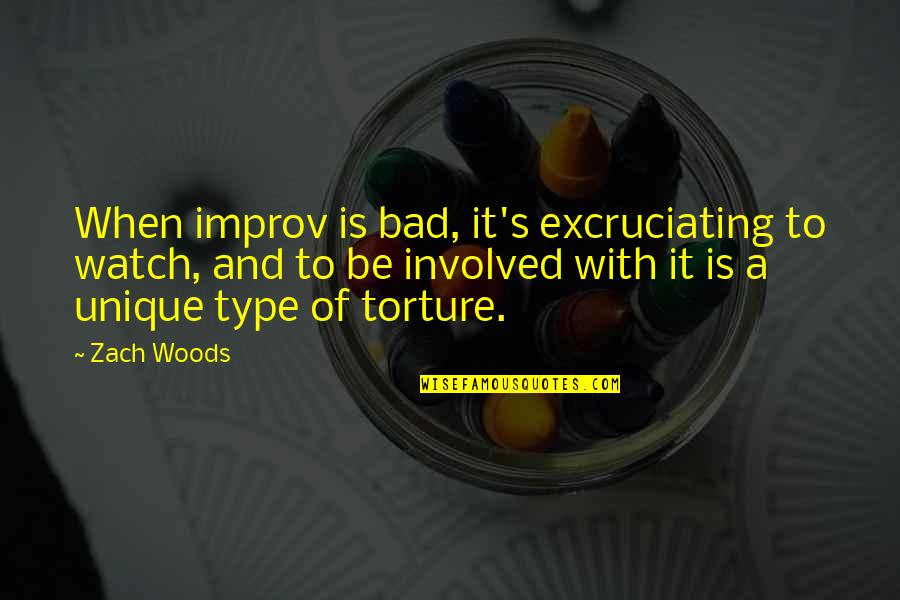 When improv is bad, it's
excruciating
to watch, and to be involved with it is a unique type of torture. —
Zach Woods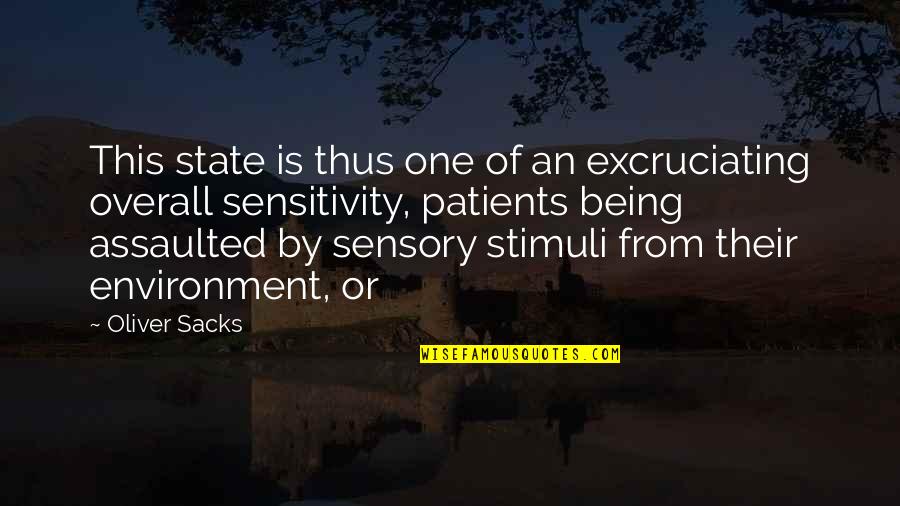 This state is thus one of an
excruciating
overall sensitivity, patients being assaulted by sensory stimuli from their environment, or —
Oliver Sacks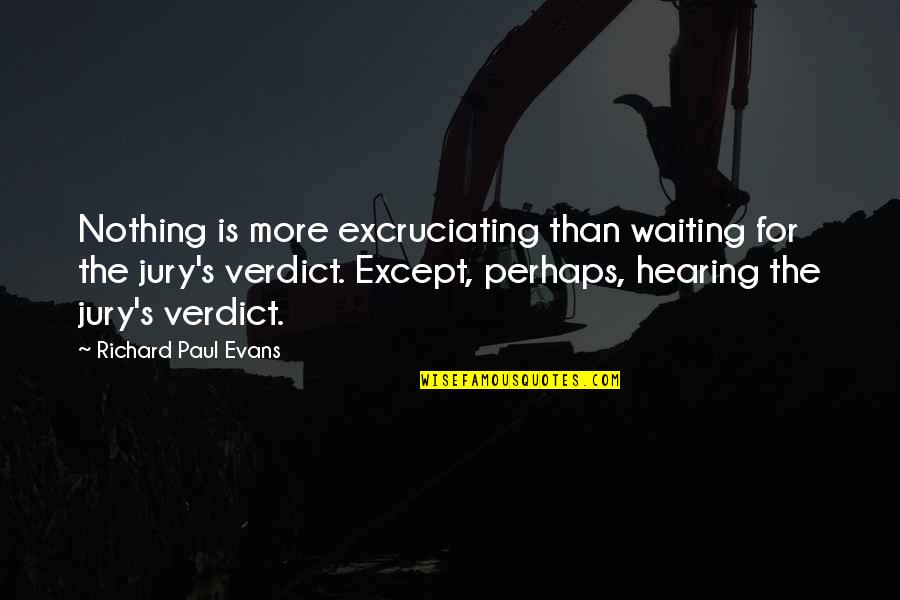 Nothing is more
excruciating
than waiting for the jury's verdict. Except, perhaps, hearing the jury's verdict. —
Richard Paul Evans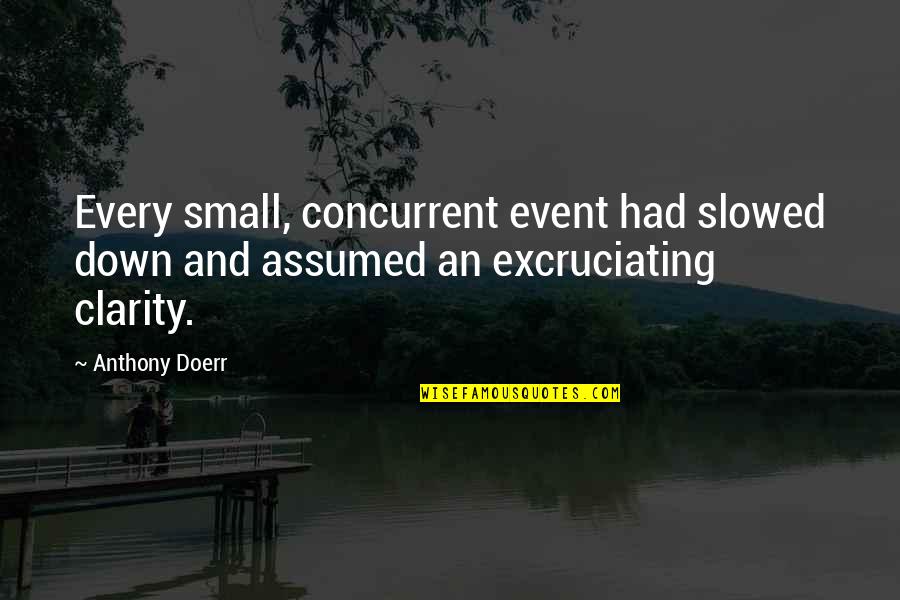 Every small, concurrent event had slowed down and assumed an
excruciating
clarity. —
Anthony Doerr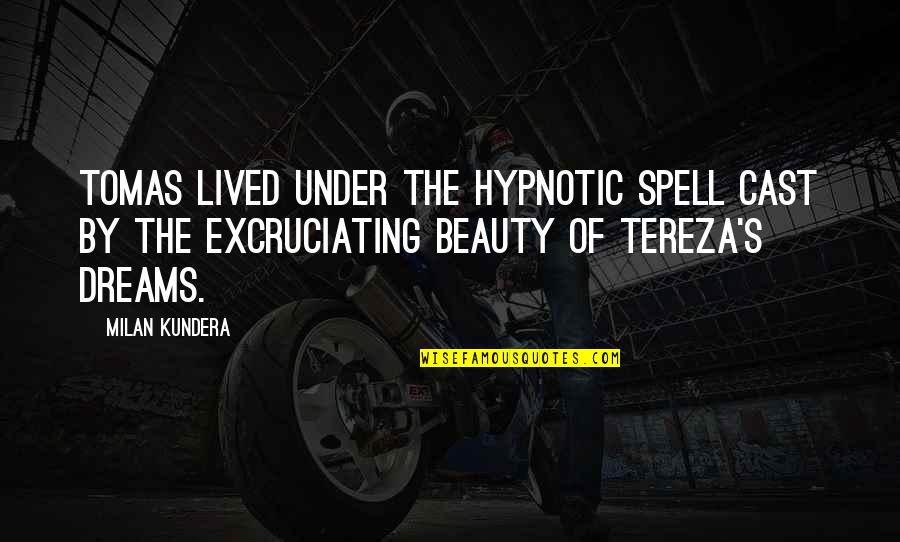 Tomas lived under the hypnotic spell cast by the
excruciating
beauty of Tereza's dreams. —
Milan Kundera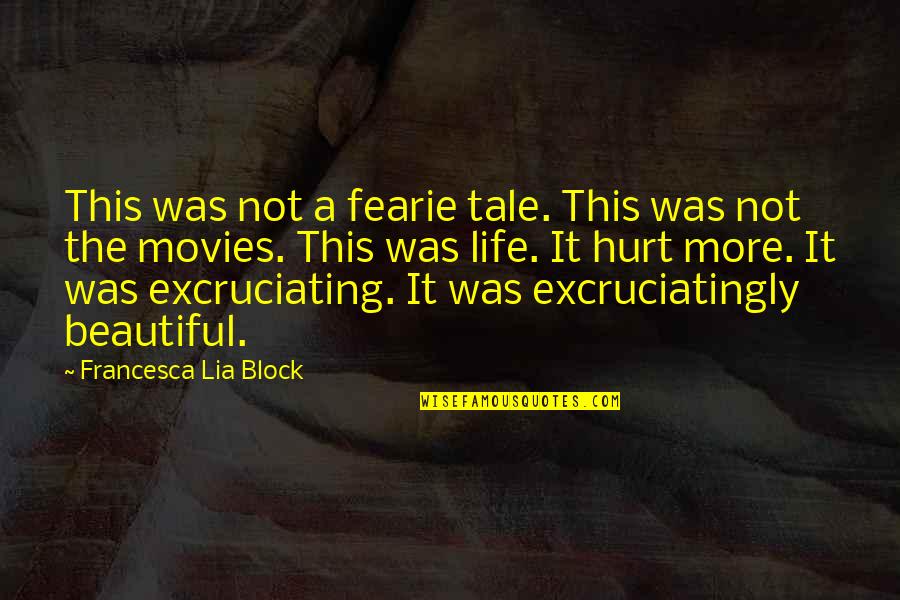 This was not a fearie tale. This was not the movies. This was life. It hurt more. It was
excruciating
. It was
excruciating
ly beautiful. —
Francesca Lia Block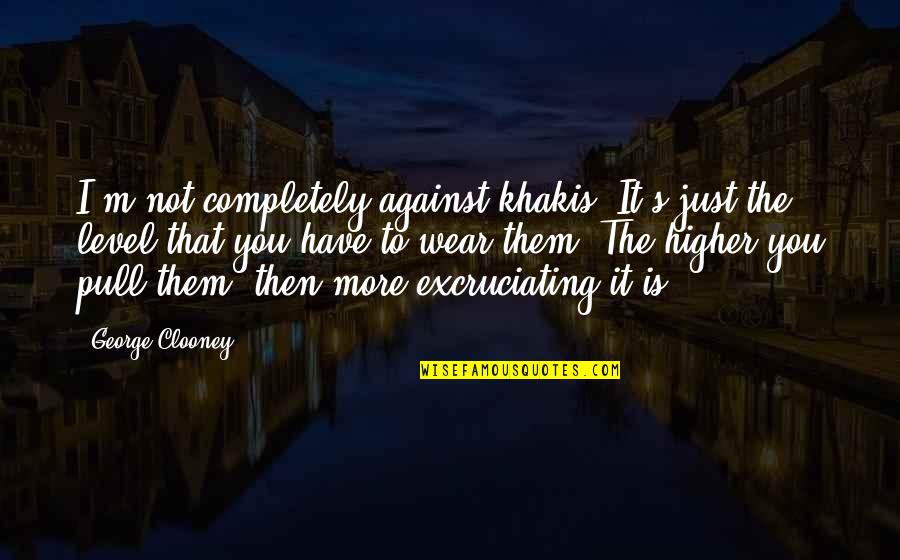 I'm not completely against khakis. It's just the level that you have to wear them. The higher you pull them, then more
excruciating
it is. —
George Clooney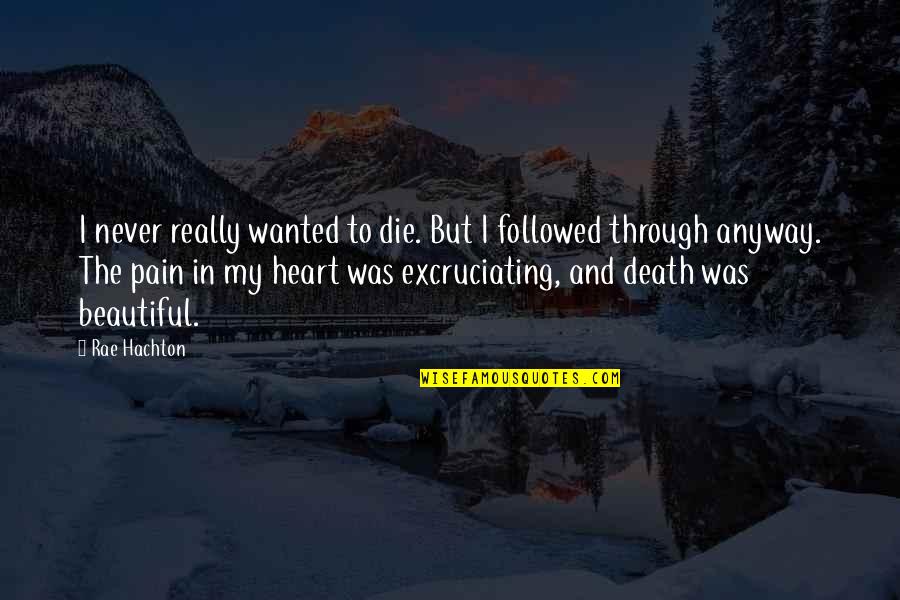 I never really wanted to die. But I followed through anyway. The pain in my heart was
excruciating
, and death was beautiful. —
Rae Hachton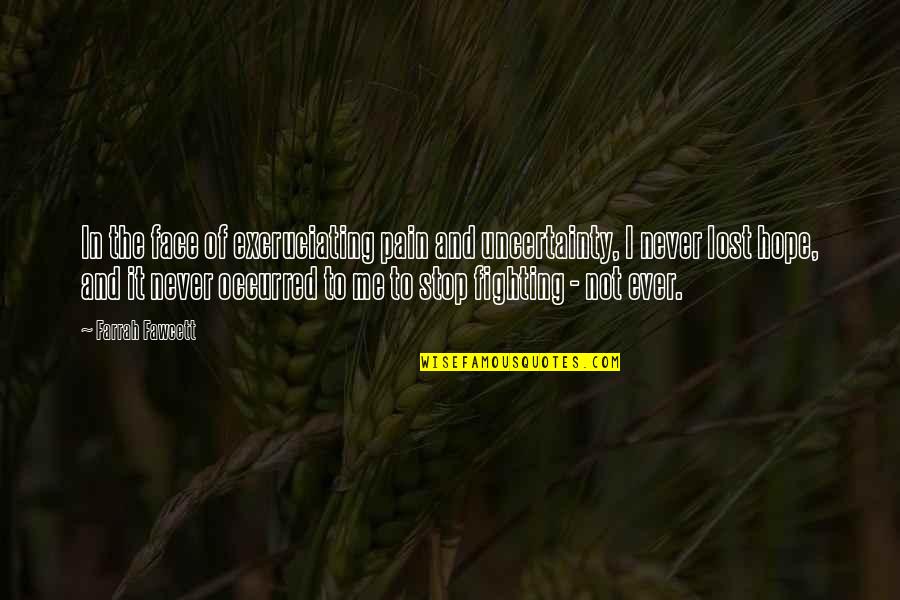 In the face of
excruciating
pain and uncertainty, I never lost hope, and it never occurred to me to stop fighting - not ever. —
Farrah Fawcett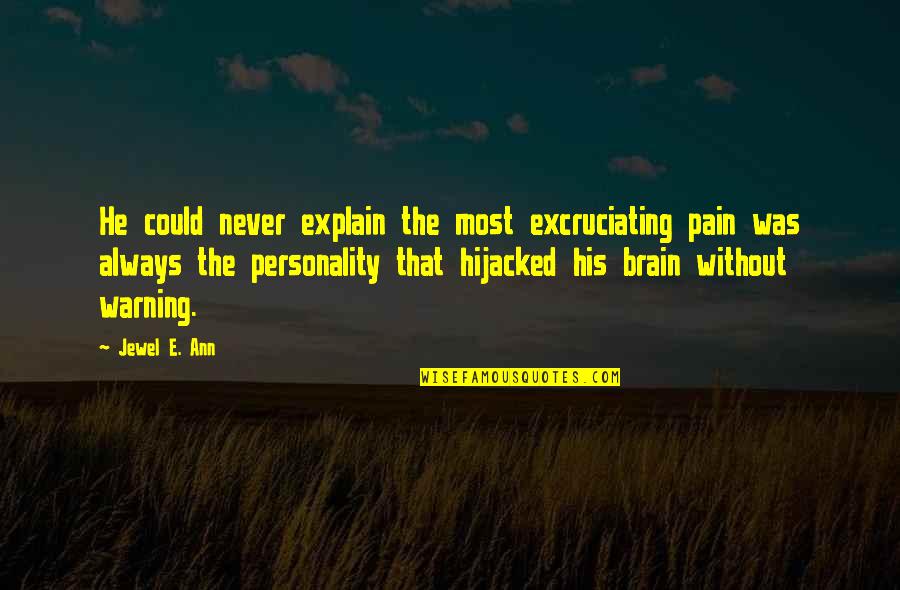 He could never explain the most
excruciating
pain was always the personality that hijacked his brain without warning. —
Jewel E. Ann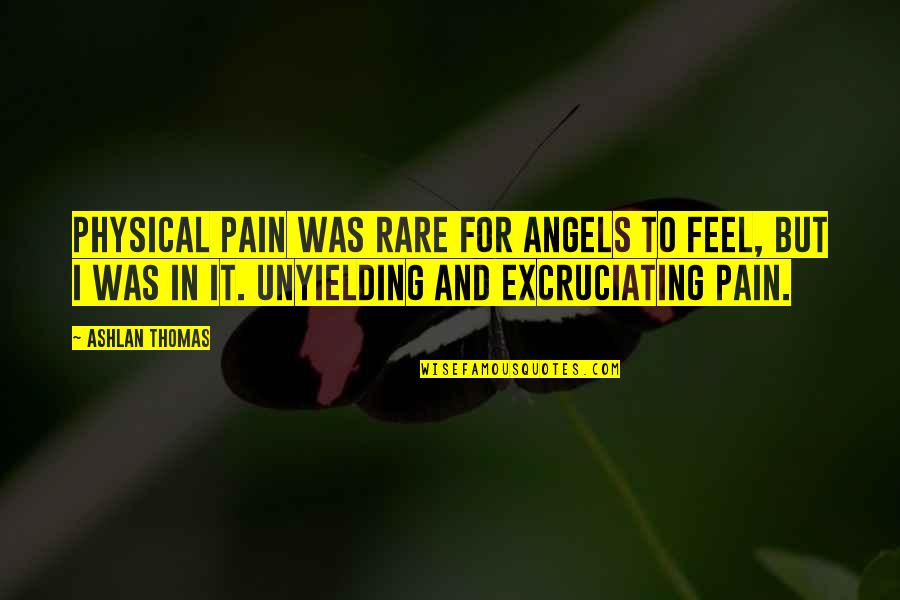 Physical pain was rare for angels to feel, but I was in it. Unyielding and
excruciating
pain. —
Ashlan Thomas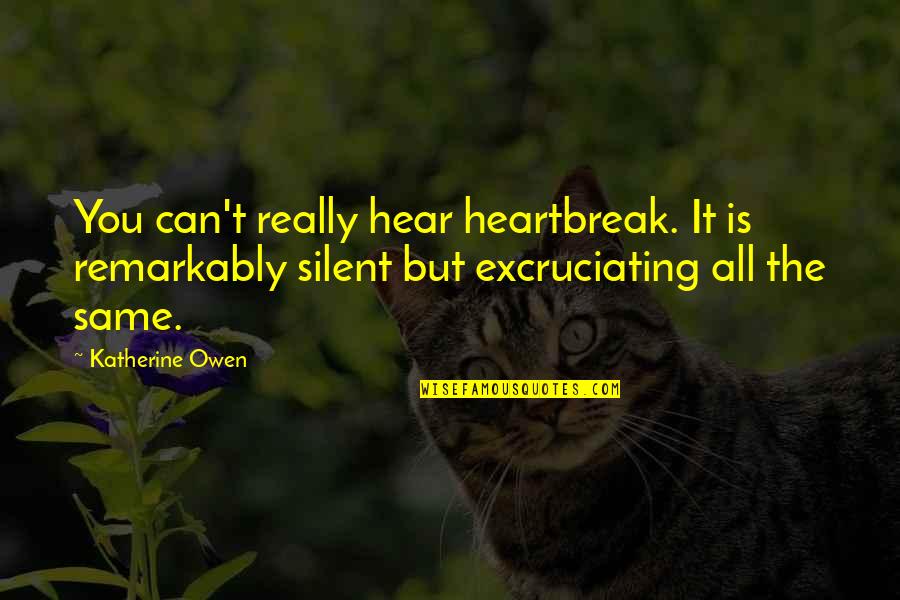 You can't really hear heartbreak. It is remarkably silent but
excruciating
all the same. —
Katherine Owen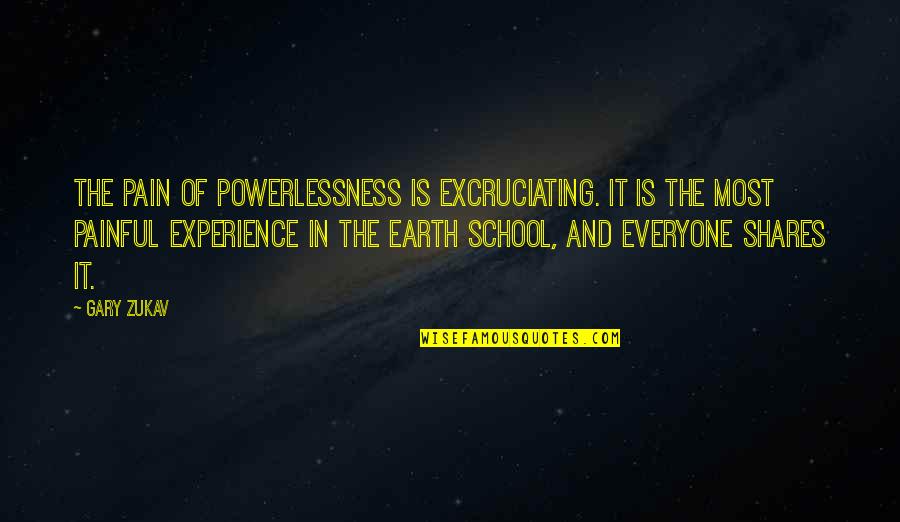 The pain of powerlessness is
excruciating
. It is the most painful experience in the earth school, and everyone shares it. —
Gary Zukav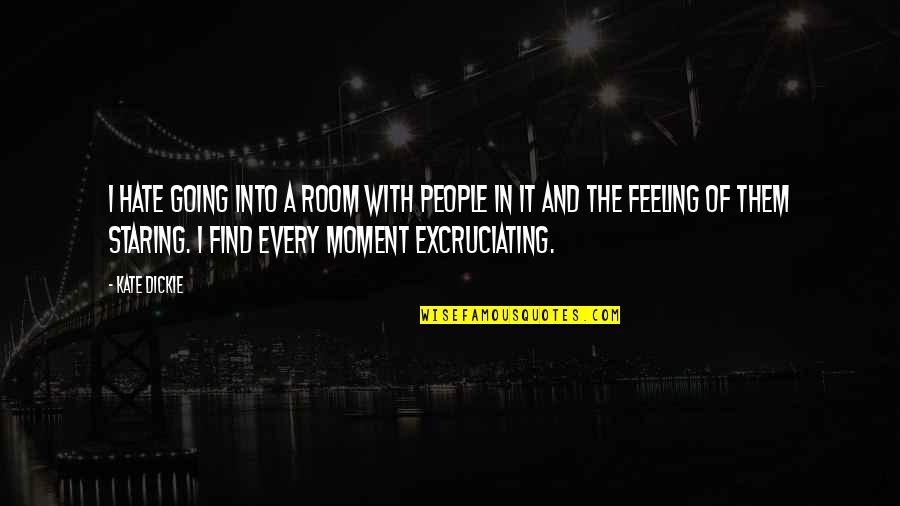 I hate going into a room with people in it and the feeling of them staring. I find every moment
excruciating
. —
Kate Dickie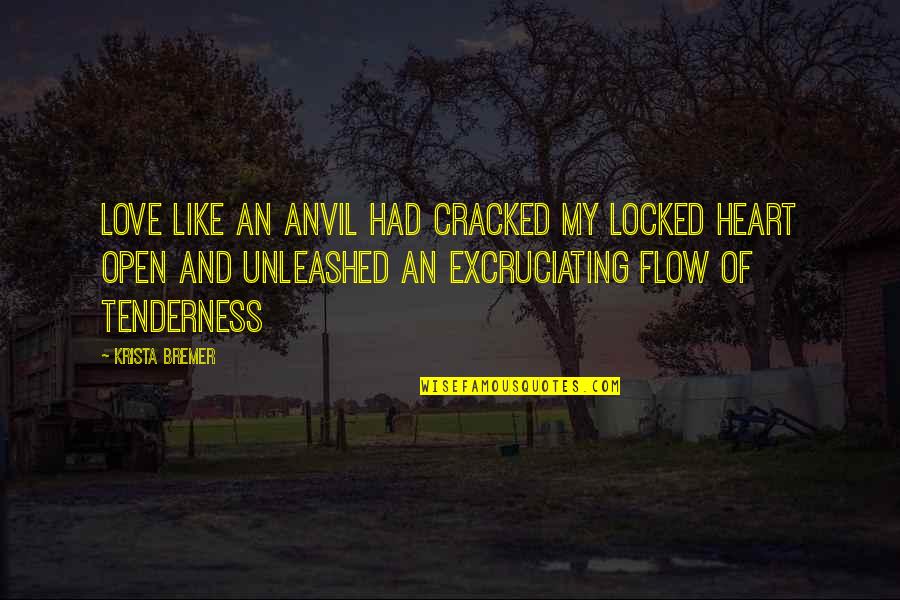 Love like an anvil had cracked my locked heart open and unleashed an
excruciating
flow of tenderness —
Krista Bremer
Artists create out of a sense of desolation. The spirit of creation is a
excruciating
, intricate exploration from within the soul. —
El Greco