Everyone Will Die Quotes
Collection of top 8 famous quotes about Everyone Will Die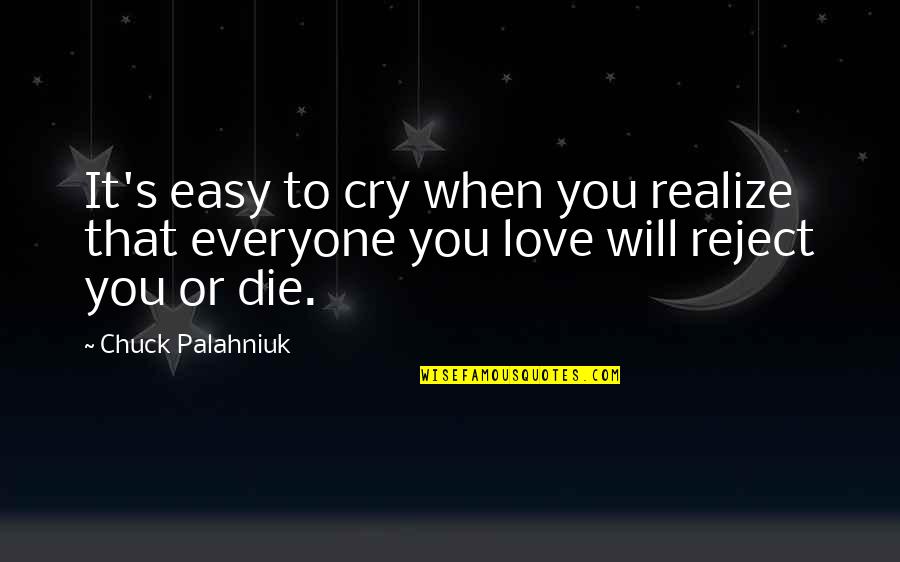 It's easy to cry when you realize that everyone you love will reject you or die.
—
Chuck Palahniuk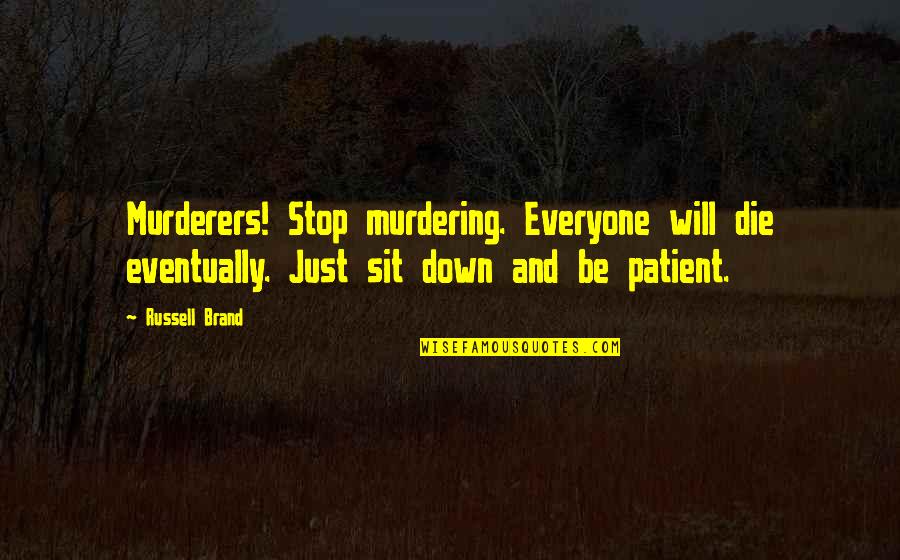 Murderers! Stop murdering.
Everyone will die
eventually. Just sit down and be patient. —
Russell Brand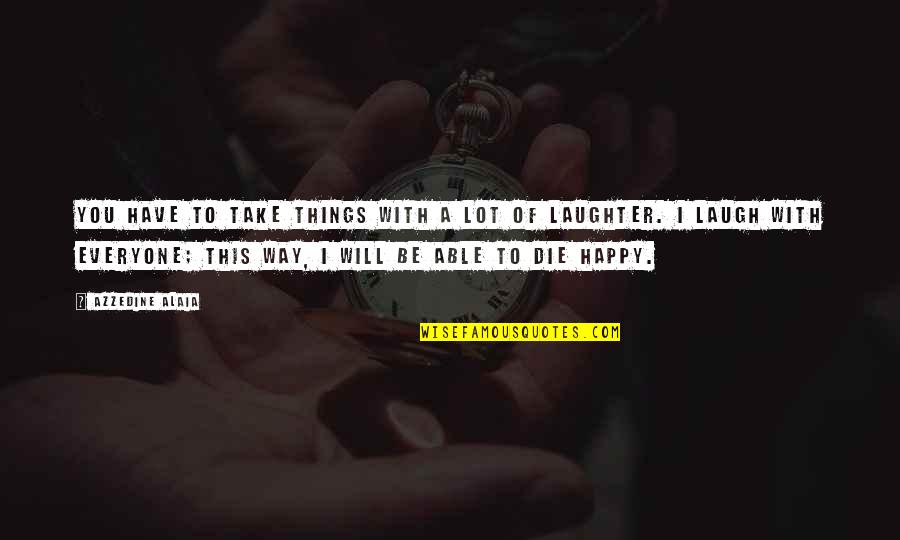 You have to take things with a lot of laughter. I laugh with everyone; this way, I will be able to die happy. —
Azzedine Alaia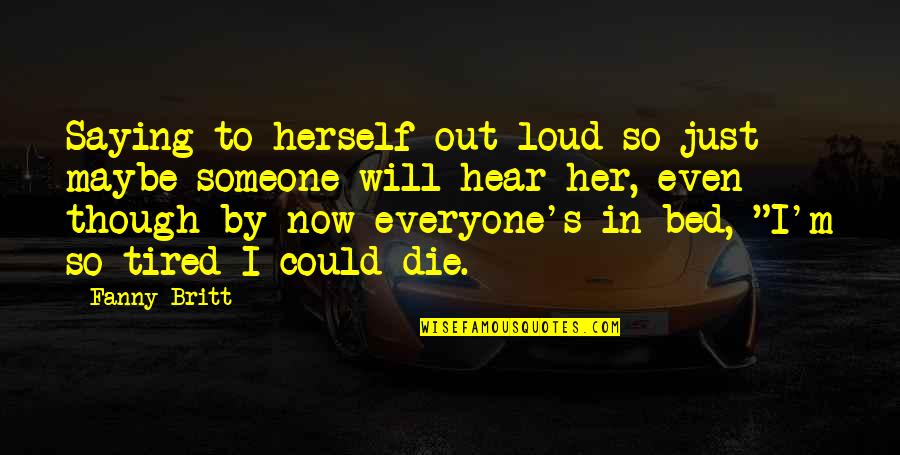 Saying to herself out loud so just maybe someone will hear her, even though by now everyone's in bed, "I'm so tired I could die. —
Fanny Britt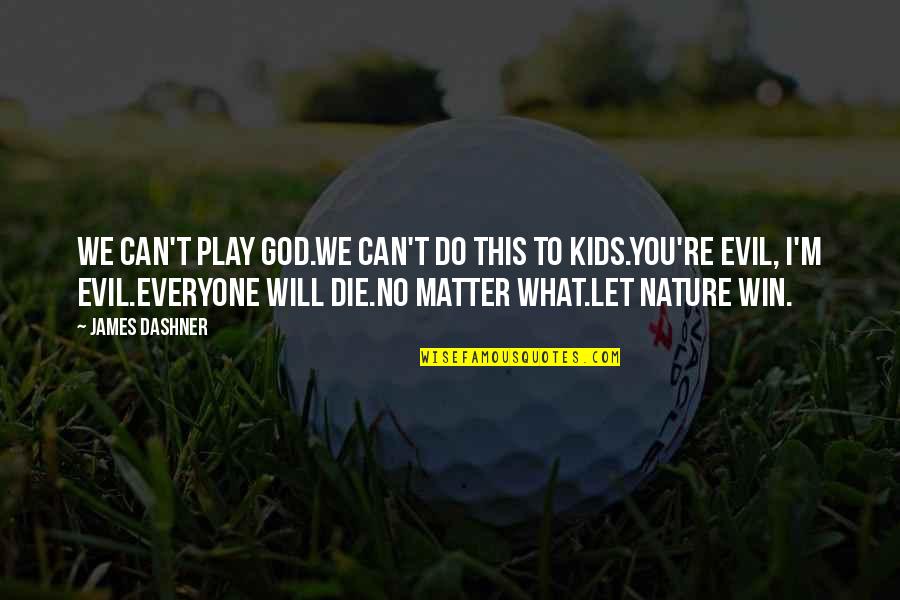 We can't play God.
We can't do this to kids.
You're evil, I'm evil.
Everyone will die
.
No matter what.
Let nature win. —
James Dashner
Always keep the mind cheerful.
Everyone will die
once. Cowards suffer the pangs of death again and again, solely due to the fear in their own minds. —
Swami Vivekananda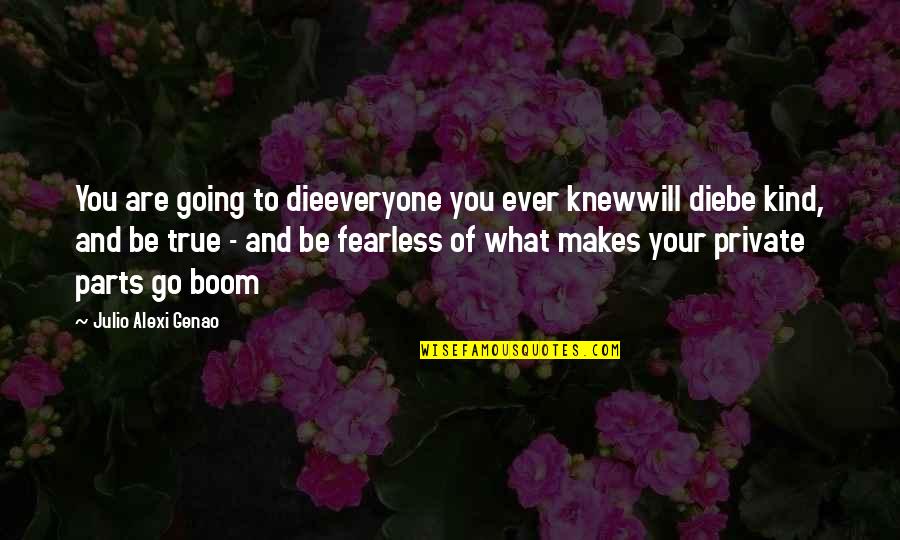 You are going to die
everyone you ever knew
will die
be kind, and be true - and be fearless of what makes your private parts go boom —
Julio Alexi Genao