Eugene Mccarthy Quotes
Collection of top 35 famous quotes about Eugene Mccarthy
Eugene Mccarthy Quotes & Sayings
Happy to read and share the best inspirational Eugene Mccarthy quotes, sayings and quotations on Wise Famous Quotes.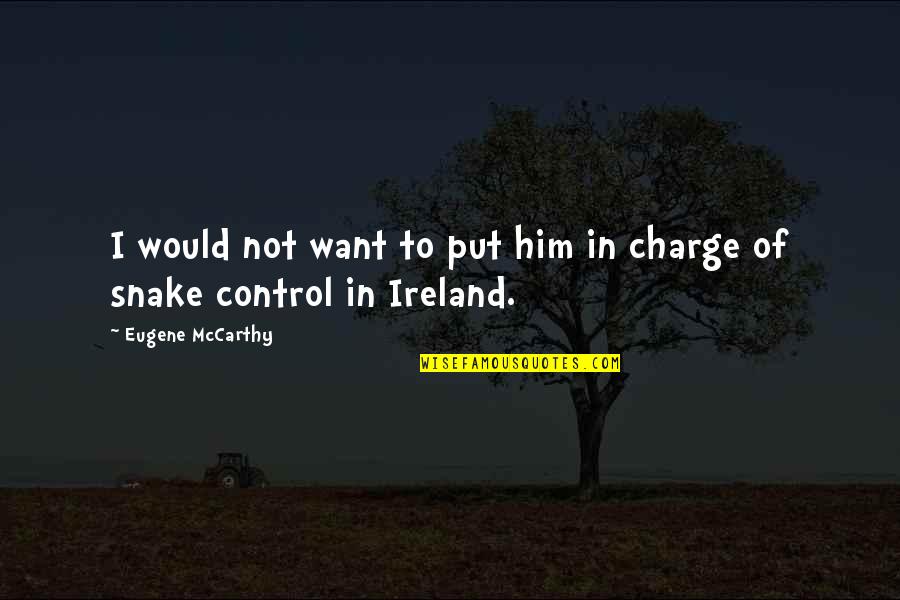 I would not want to put him in charge of snake control in Ireland.
—
Eugene McCarthy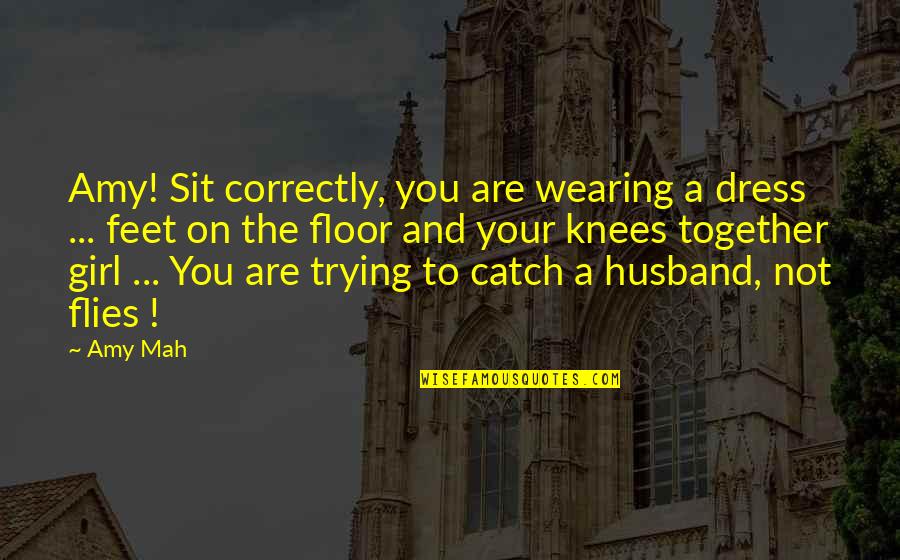 Amy! Sit correctly, you are wearing a dress ... feet on the floor and your knees together girl ... You are trying to catch a husband, not flies !
—
Amy Mah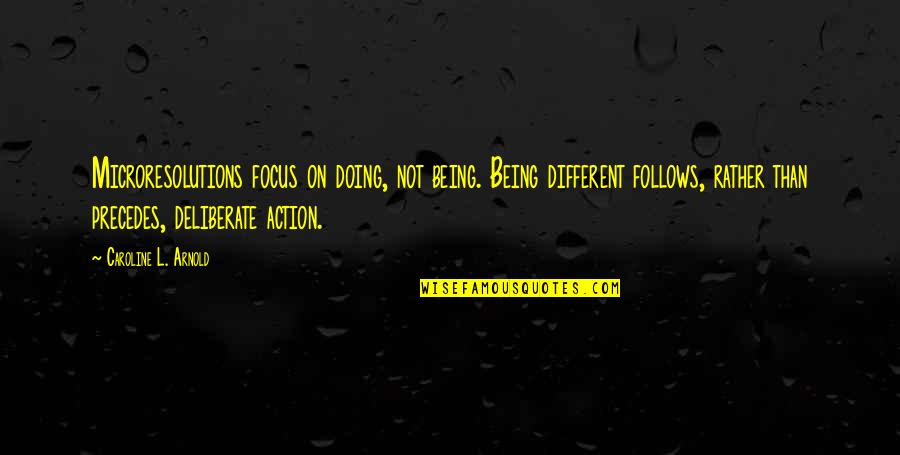 Microresolutions focus on doing, not being. Being different follows, rather than precedes, deliberate action.
—
Caroline L. Arnold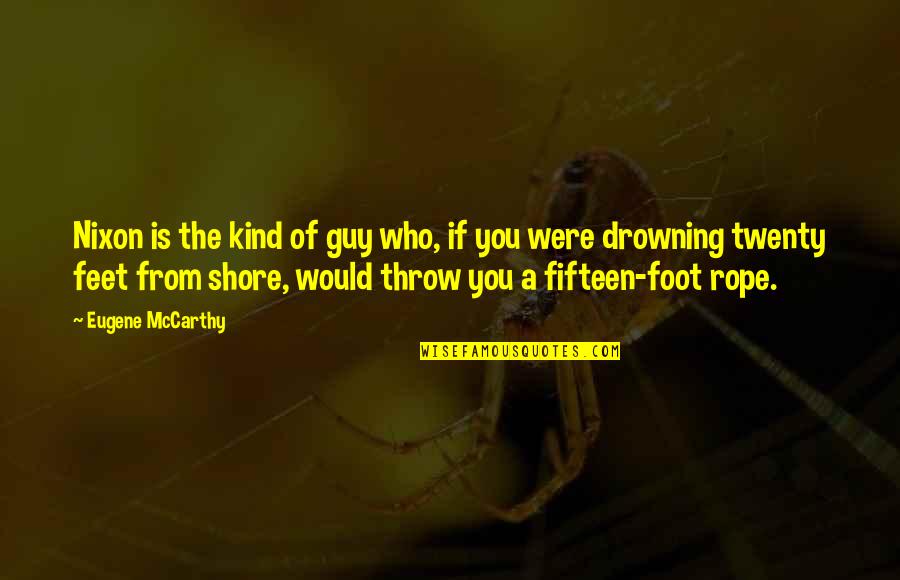 Nixon is the kind of guy who, if you were drowning twenty feet from shore, would throw you a fifteen-foot rope.
—
Eugene McCarthy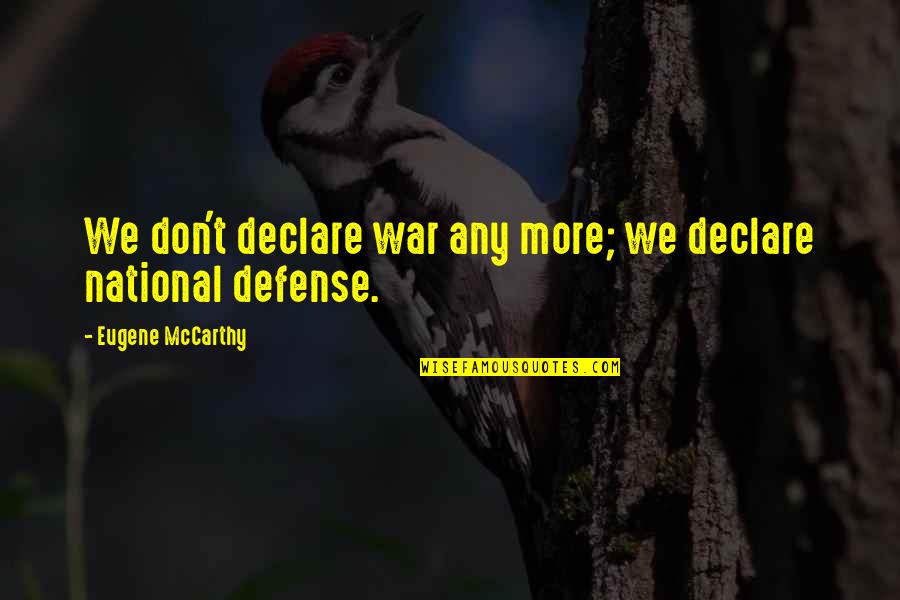 We don't declare war any more; we declare national defense.
—
Eugene McCarthy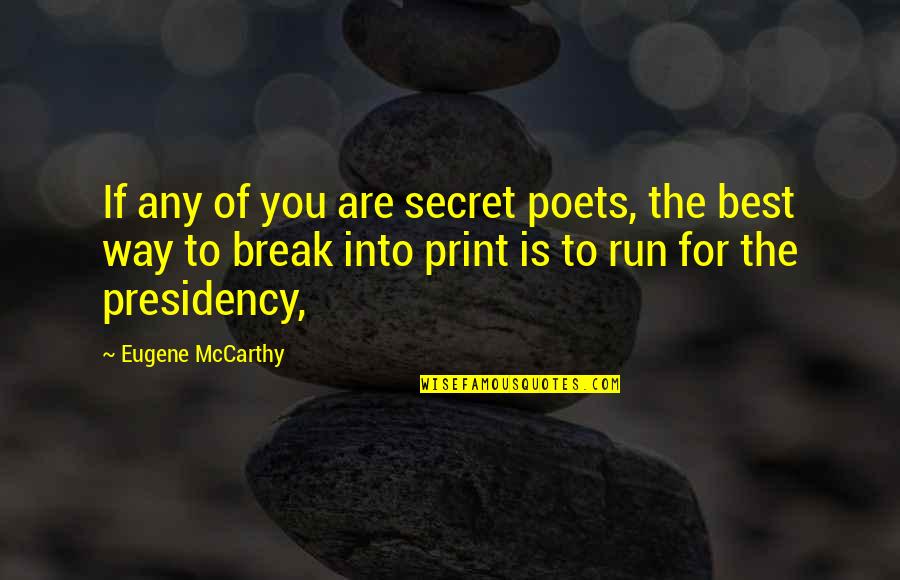 If any of you are secret poets, the best way to break into print is to run for the presidency,
—
Eugene McCarthy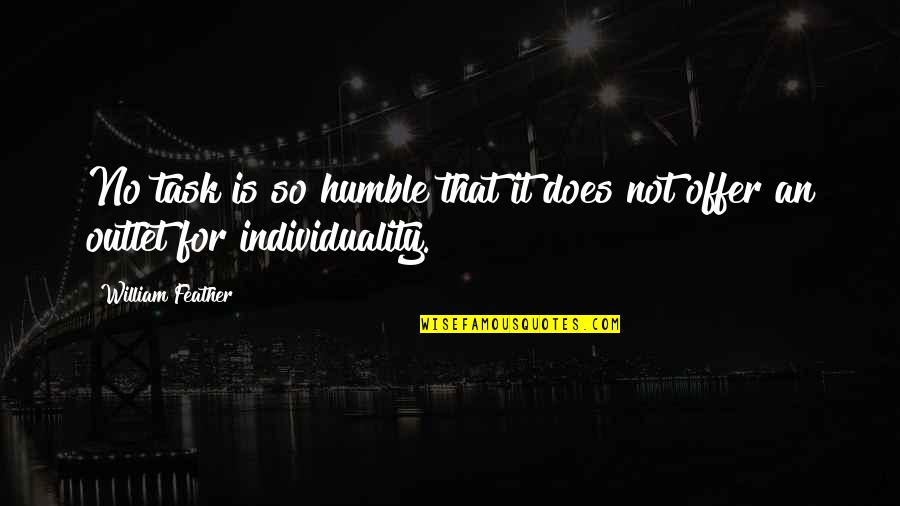 No task is so humble that it does not offer an outlet for individuality.
—
William Feather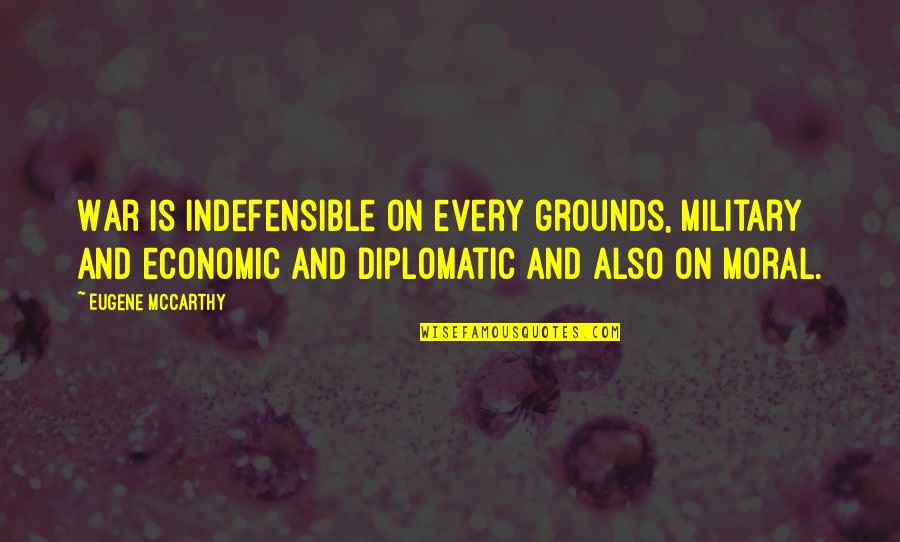 War is indefensible on every grounds, military and economic and diplomatic and also on moral.
—
Eugene McCarthy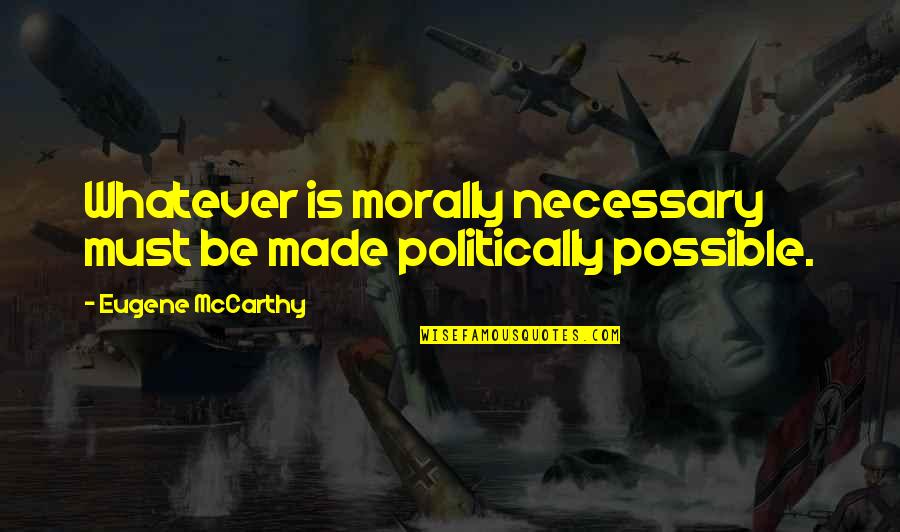 Whatever is morally necessary must be made politically possible.
—
Eugene McCarthy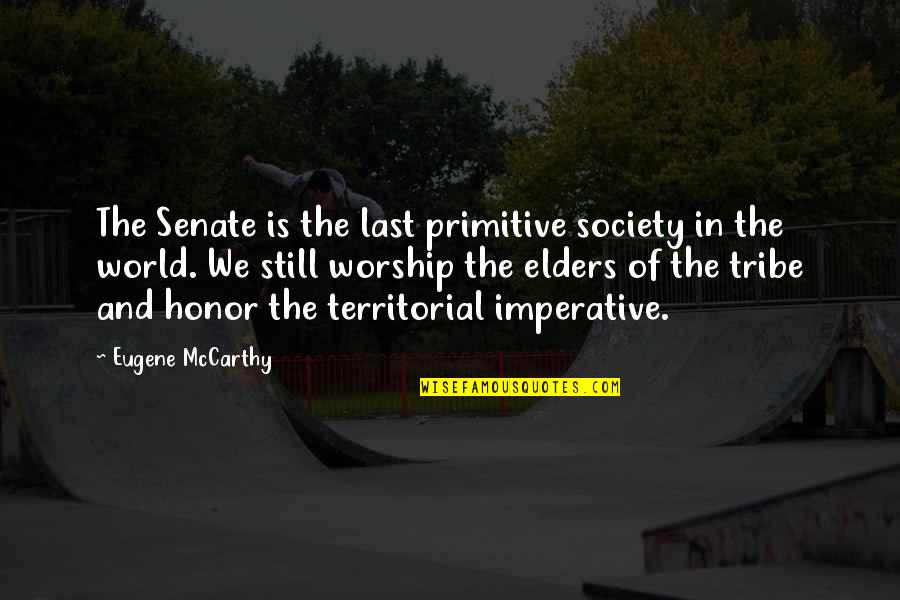 The Senate is the last primitive society in the world. We still worship the elders of the tribe and honor the territorial imperative. —
Eugene McCarthy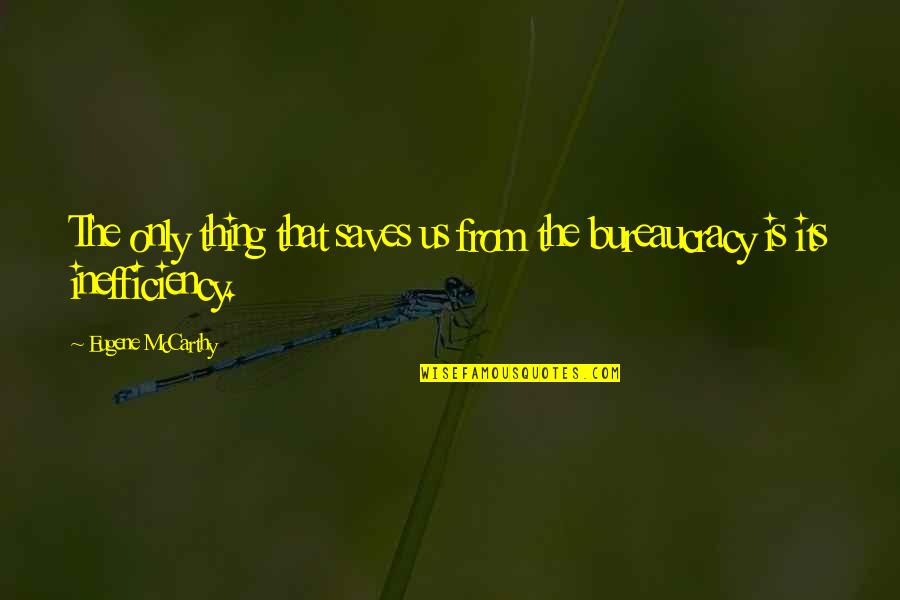 The only thing that saves us from the bureaucracy is its inefficiency. —
Eugene McCarthy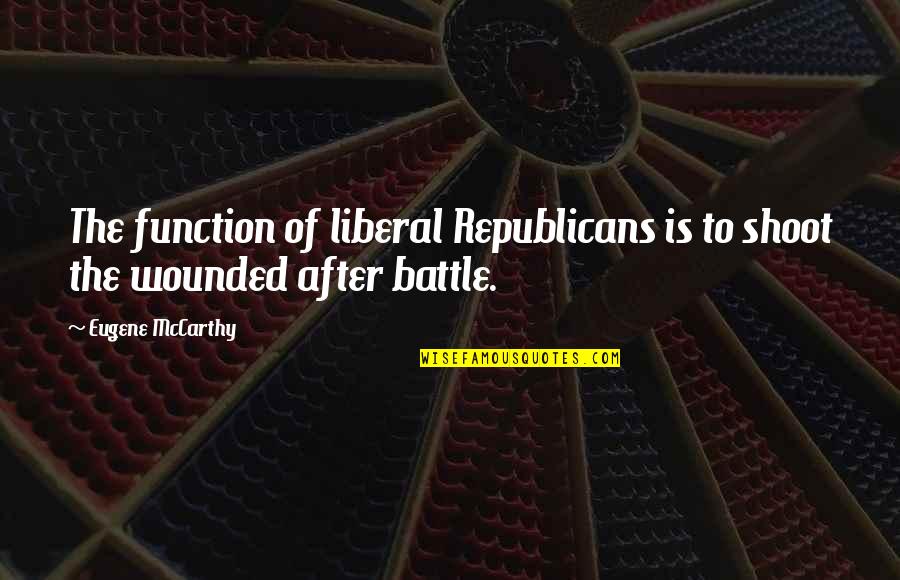 The function of liberal Republicans is to shoot the wounded after battle. —
Eugene McCarthy
Anything said three times in Washington becomes a fact. —
Eugene McCarthy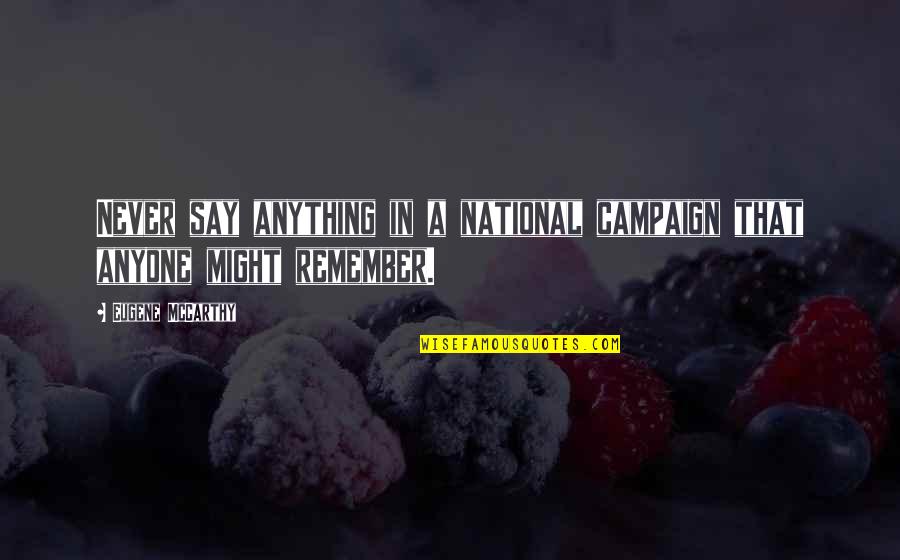 Never say anything in a national campaign that anyone might remember. —
Eugene McCarthy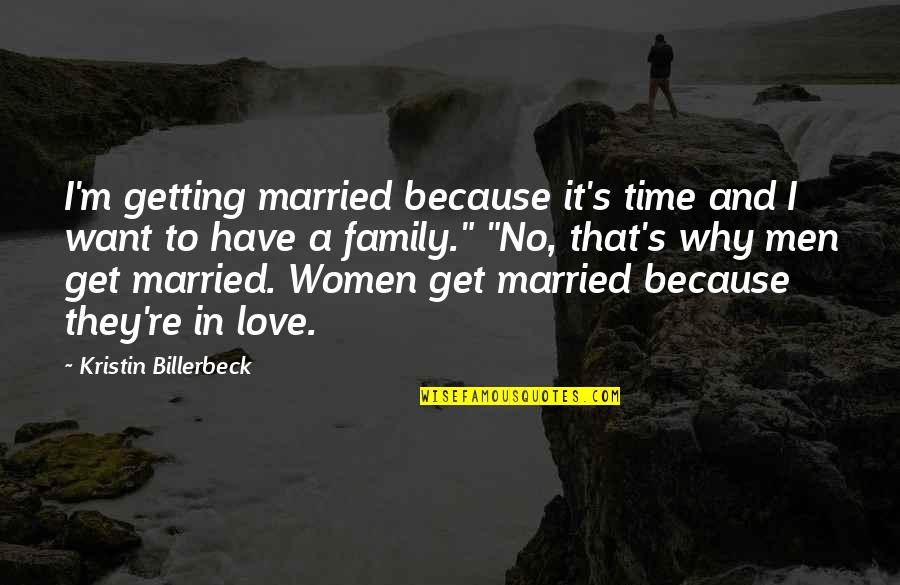 I'm getting married because it's time and I want to have a family." "No, that's why men get married. Women get married because they're in love. —
Kristin Billerbeck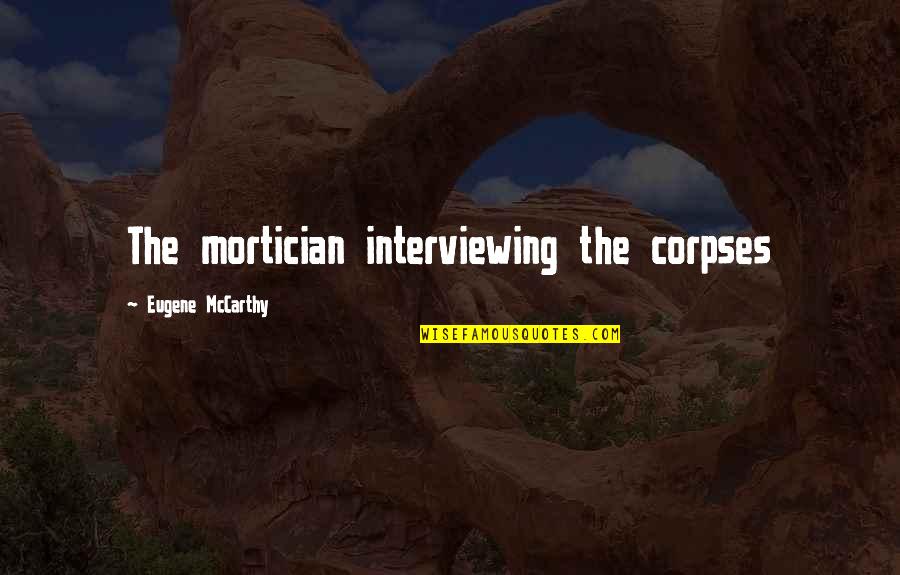 The mortician interviewing the corpses —
Eugene McCarthy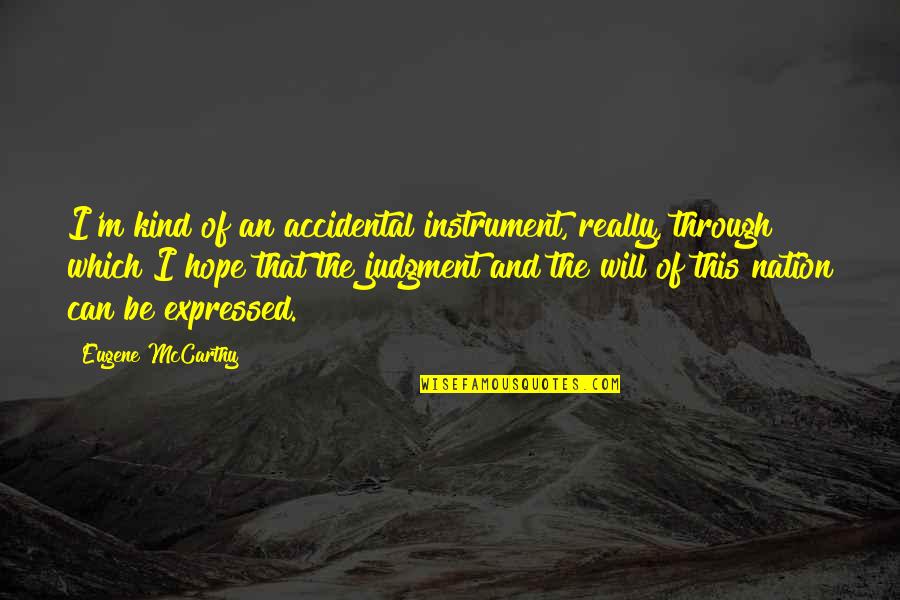 I'm kind of an accidental instrument, really, through which I hope that the judgment and the will of this nation can be expressed. —
Eugene McCarthy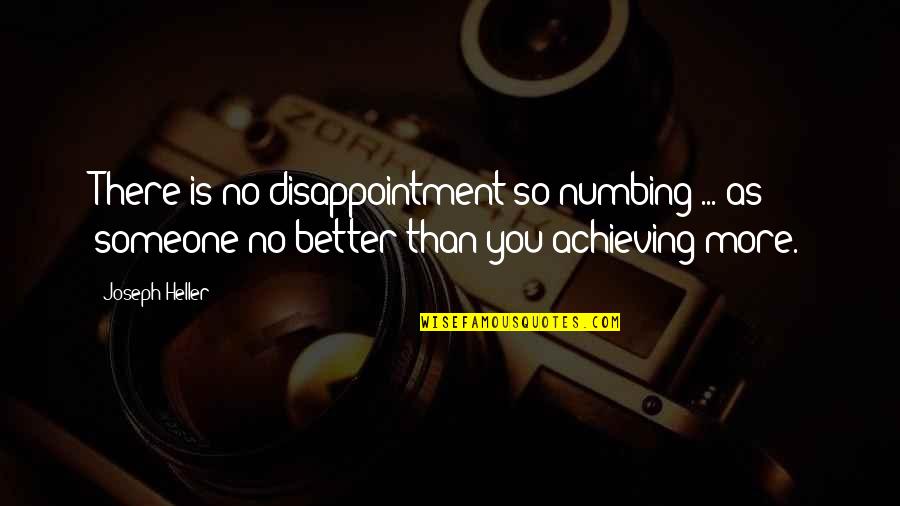 There is no disappointment so numbing ... as someone no better than you achieving more. —
Joseph Heller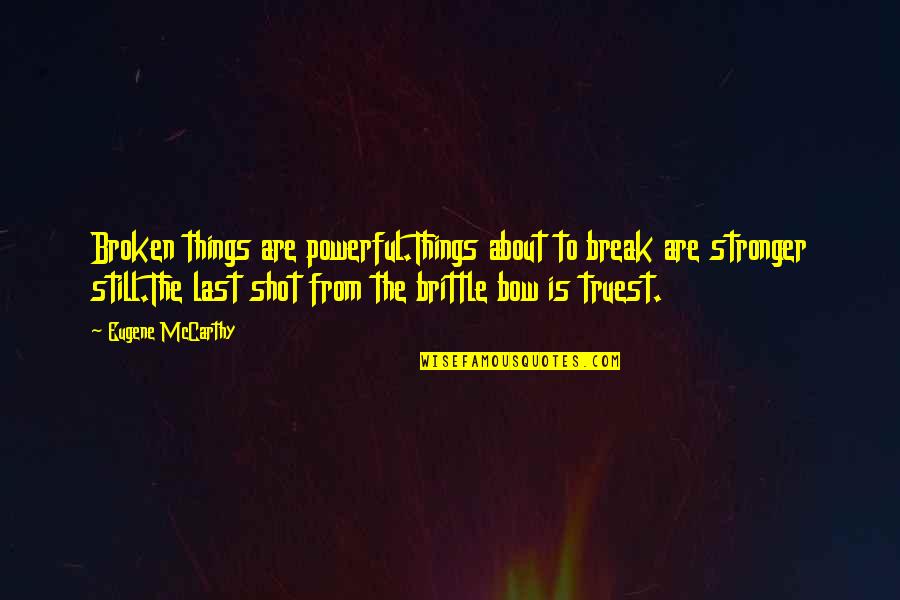 Broken things are powerful.Things about to break are stronger still.The last shot from the brittle bow is truest. —
Eugene McCarthy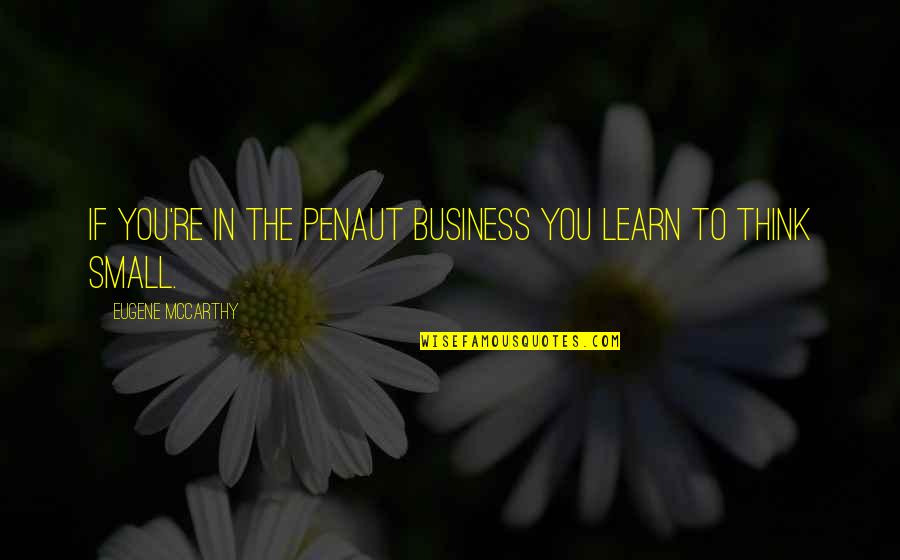 If you're in the penaut business you learn to think small. —
Eugene McCarthy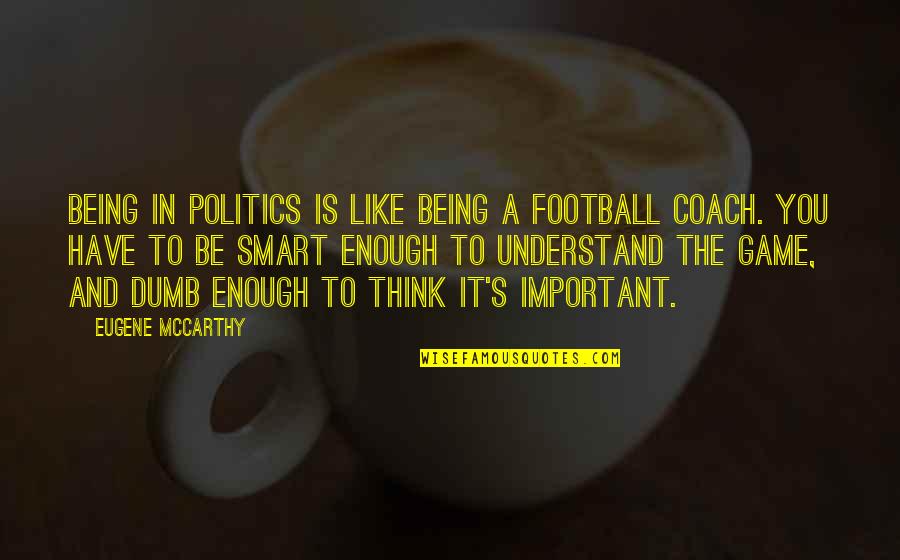 Being in politics is like being a football coach. You have to be smart enough to understand the game, and dumb enough to think it's important. —
Eugene McCarthy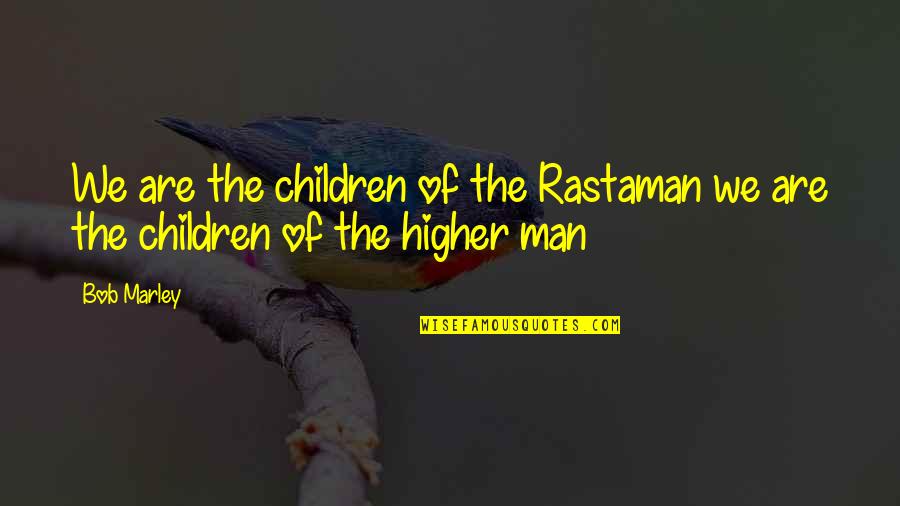 We are the children of the Rastaman we are the children of the higher man —
Bob Marley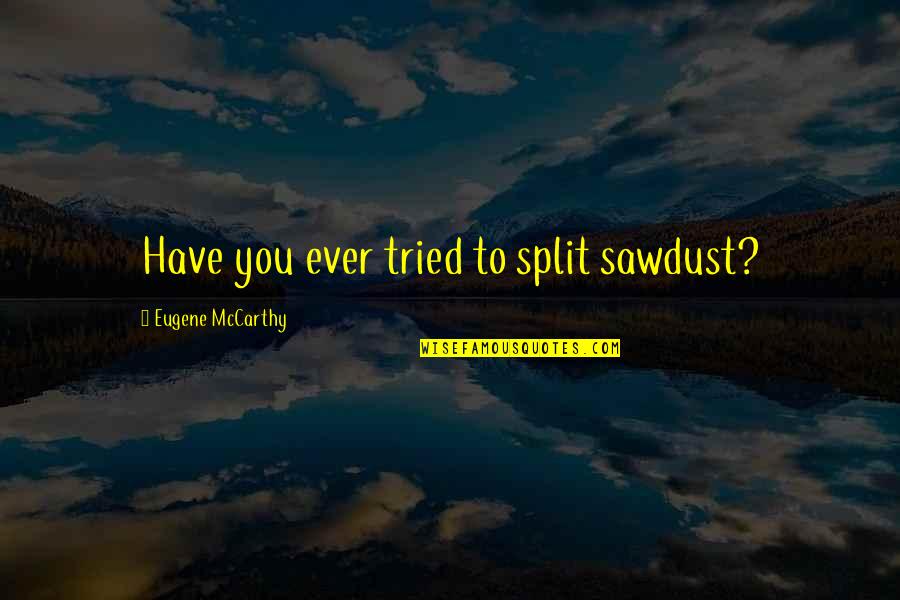 Have you ever tried to split sawdust? —
Eugene McCarthy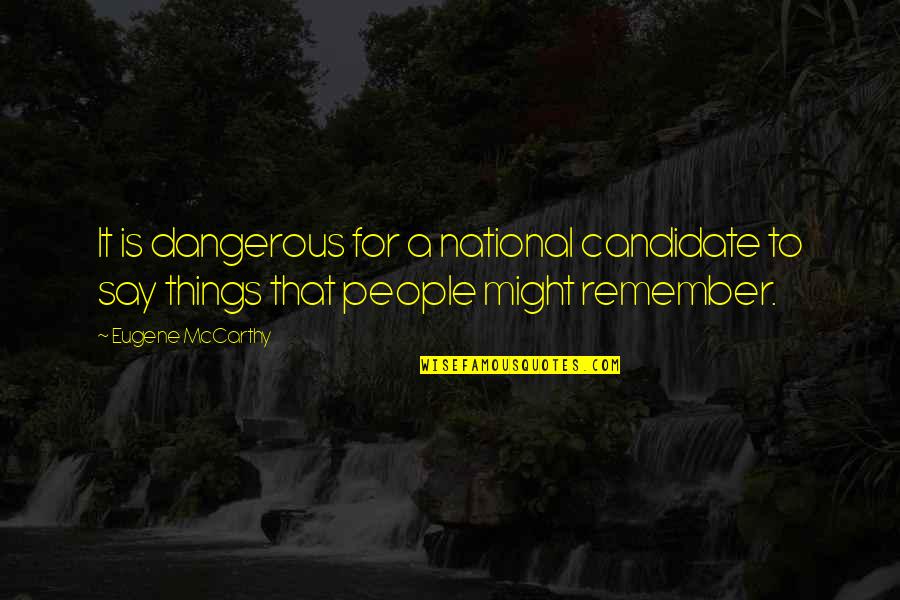 It is dangerous for a national candidate to say things that people might remember. —
Eugene McCarthy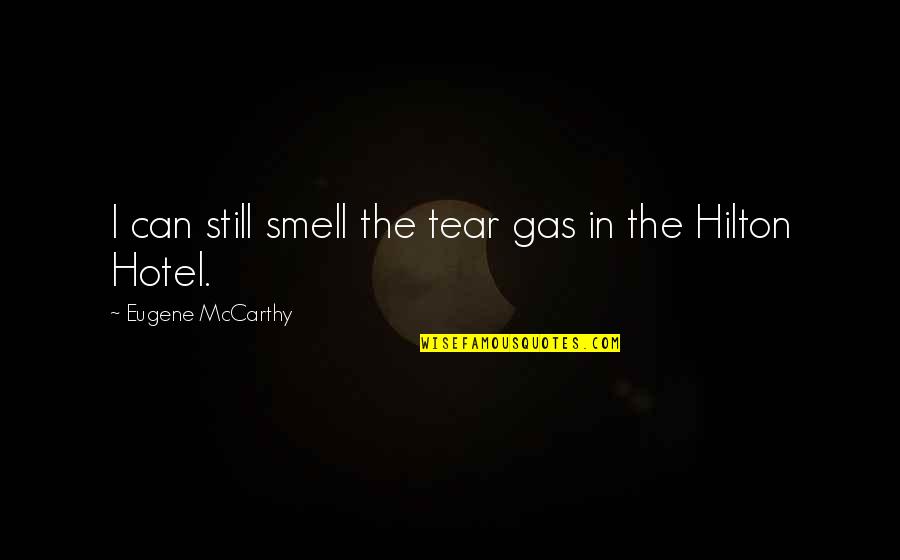 I can still smell the tear gas in the Hilton Hotel. —
Eugene McCarthy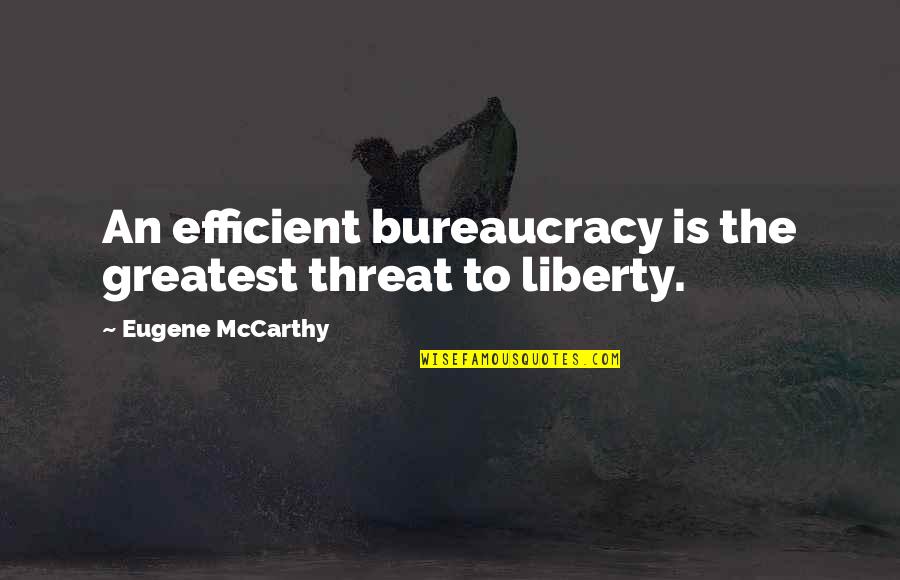 An efficient bureaucracy is the greatest threat to liberty. —
Eugene McCarthy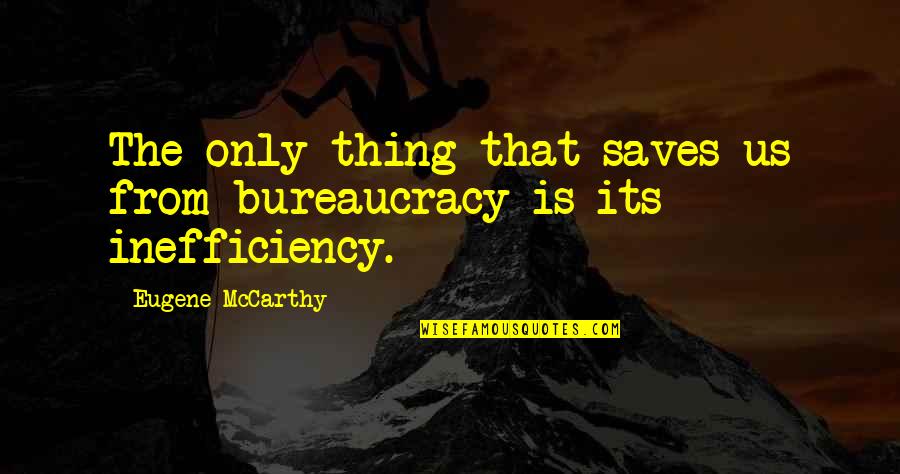 The only thing that saves us from bureaucracy is its inefficiency. —
Eugene McCarthy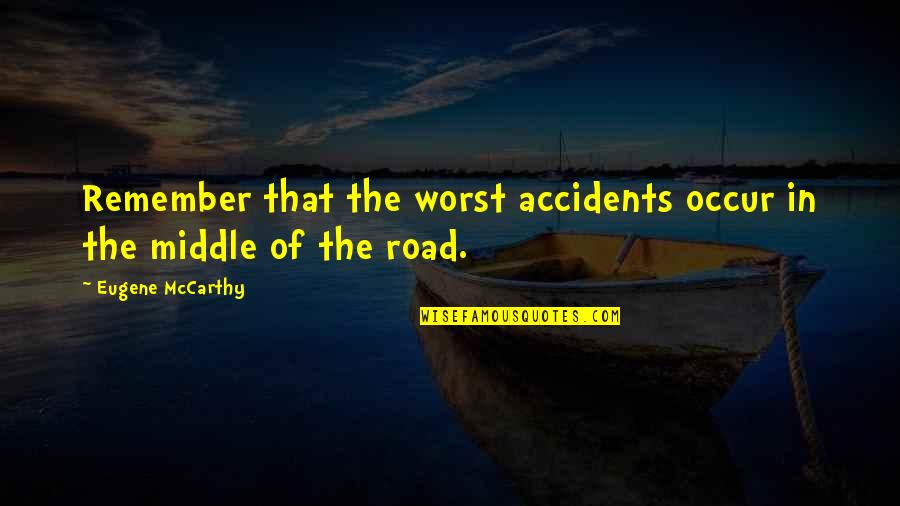 Remember that the worst accidents occur in the middle of the road. —
Eugene McCarthy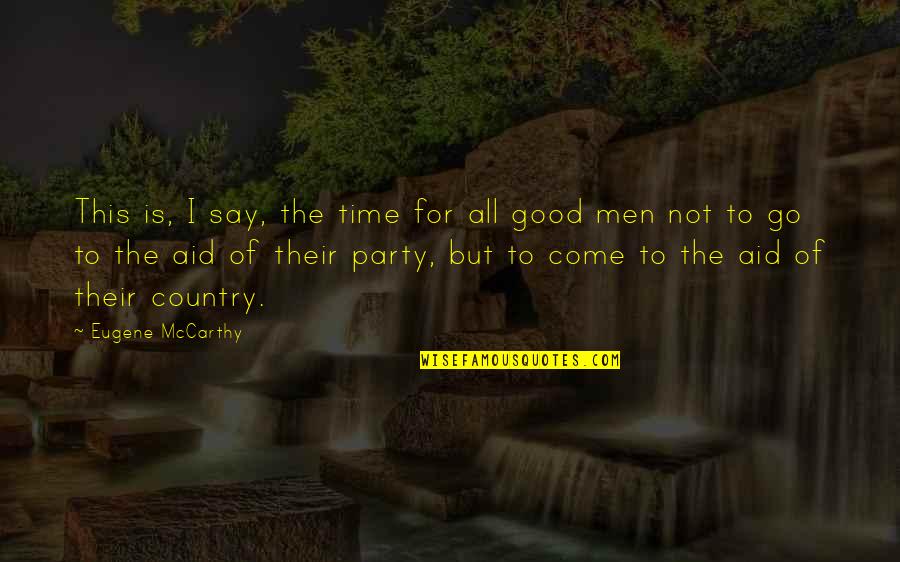 This is, I say, the time for all good men not to go to the aid of their party, but to come to the aid of their country. —
Eugene McCarthy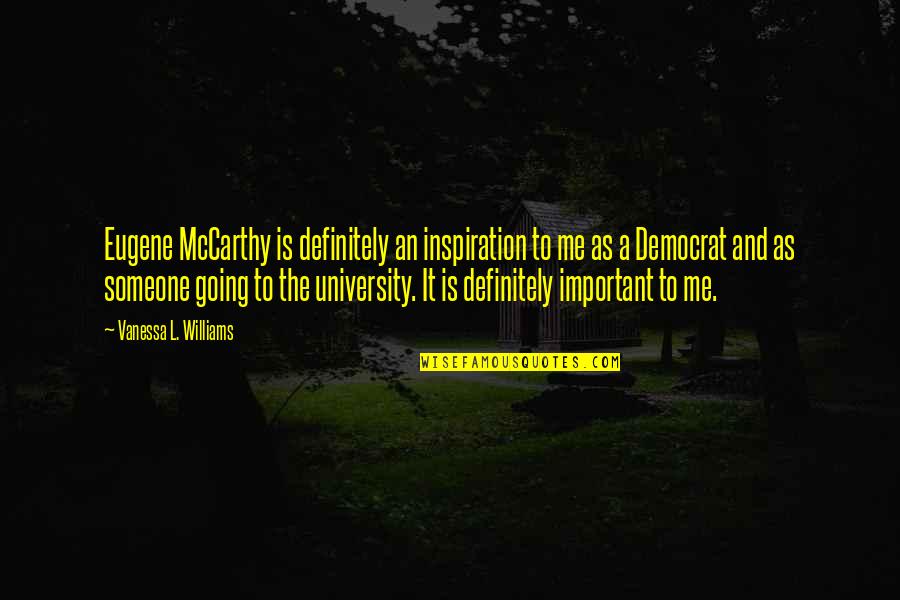 Eugene McCarthy is definitely an inspiration to me as a Democrat and as someone going to the university. It is definitely important to me. —
Vanessa L. Williams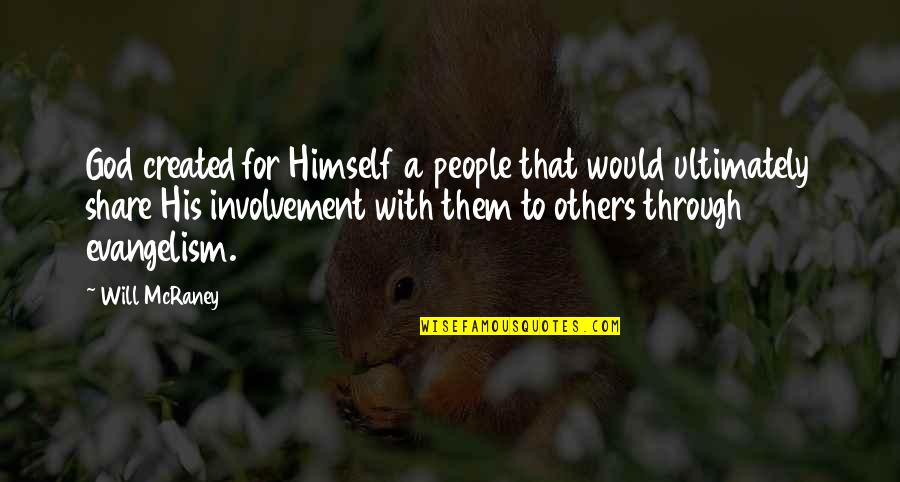 God created for Himself a people that would ultimately share His involvement with them to others through evangelism. —
Will McRaney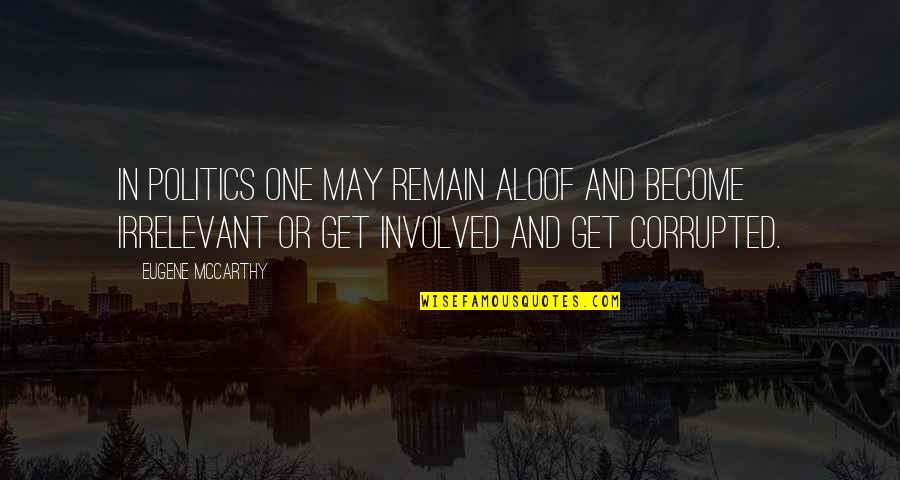 In politics one may remain aloof and become irrelevant or get involved and get corrupted. —
Eugene McCarthy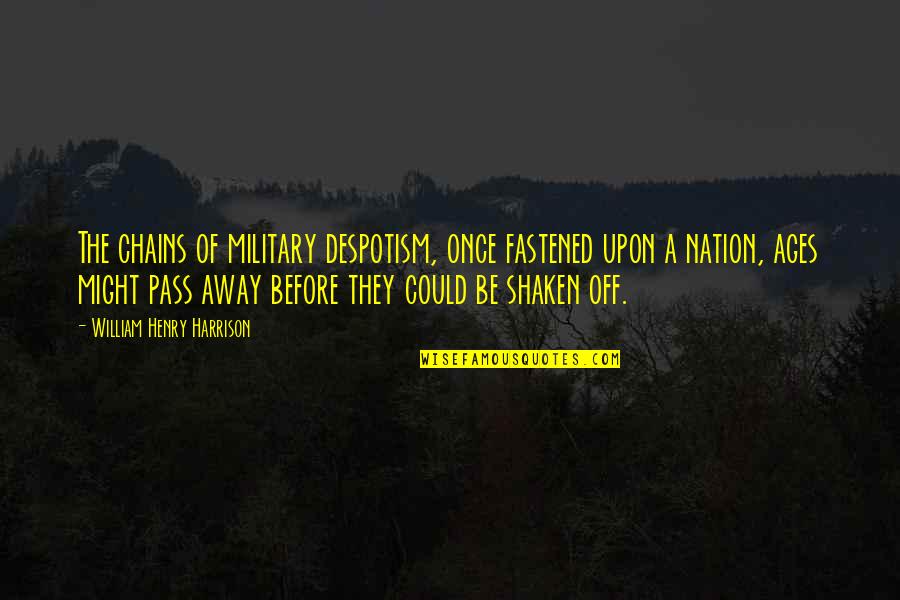 The chains of military despotism, once fastened upon a nation, ages might pass away before they could be shaken off. —
William Henry Harrison