Ernie Pyle Quotes
Collection of top 17 famous quotes about Ernie Pyle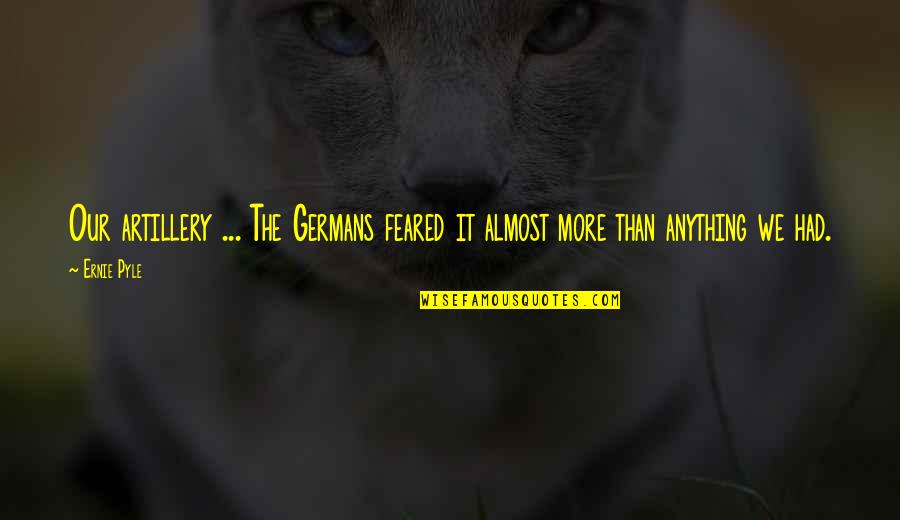 Our artillery ... The Germans feared it almost more than anything we had.
—
Ernie Pyle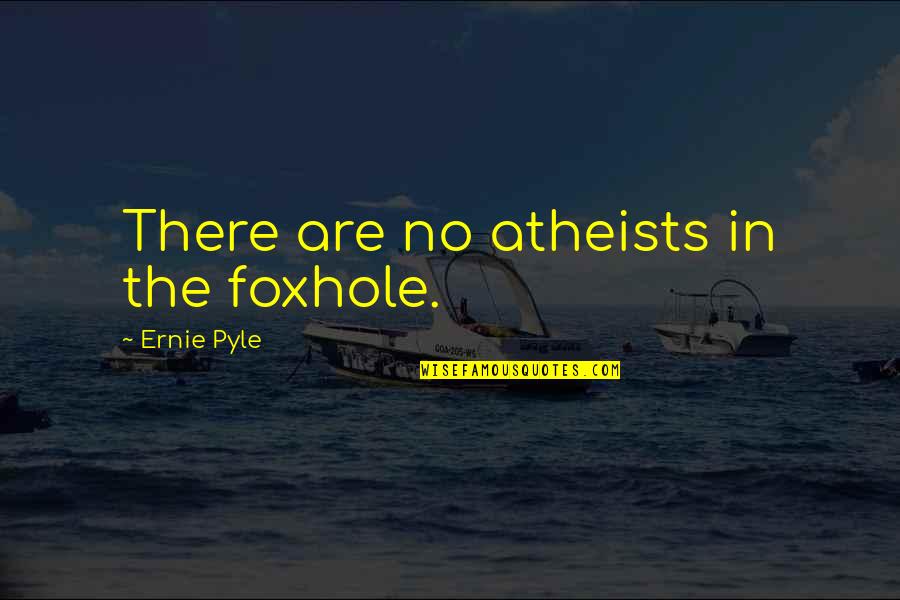 There are no atheists in the foxhole.
—
Ernie Pyle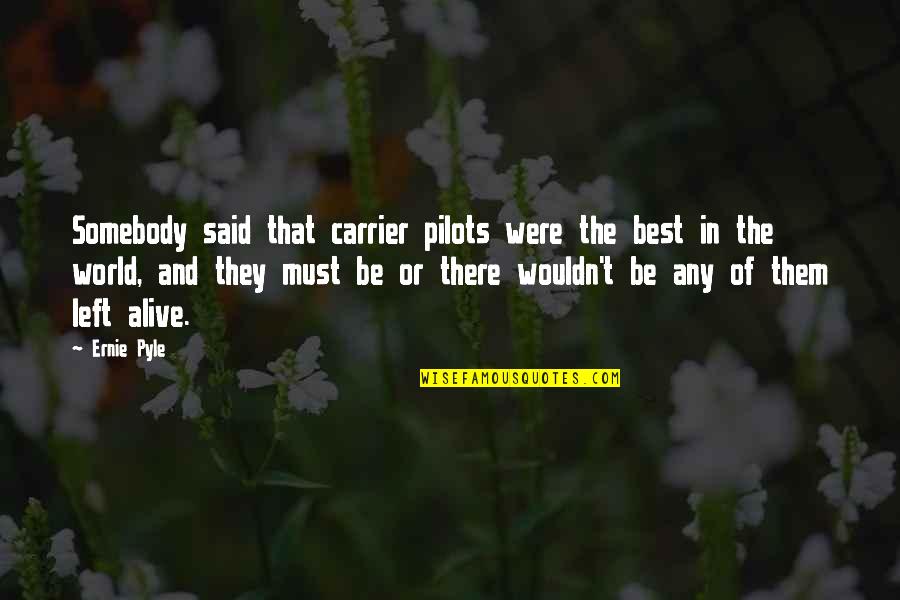 Somebody said that carrier pilots were the best in the world, and they must be or there wouldn't be any of them left alive.
—
Ernie Pyle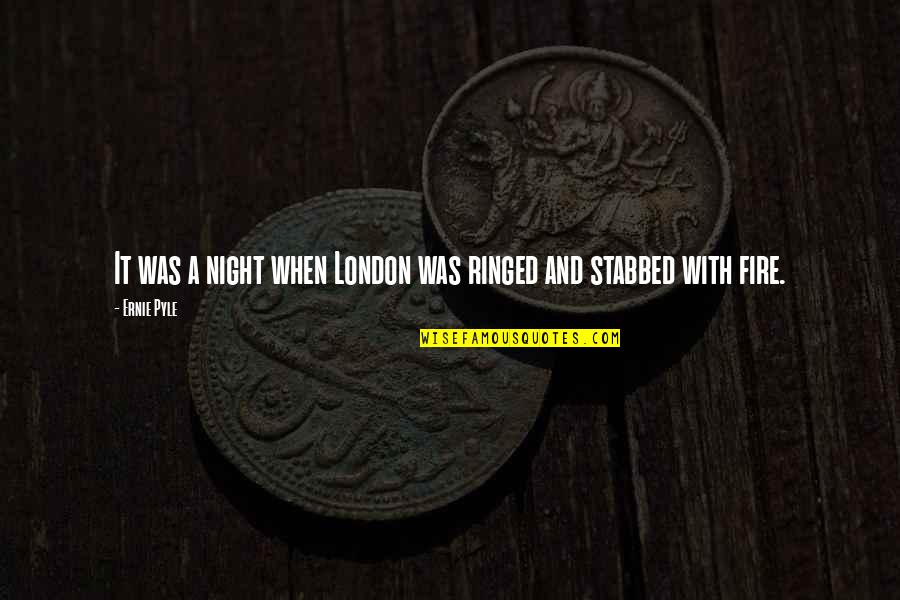 It was a night when London was ringed and stabbed with fire.
—
Ernie Pyle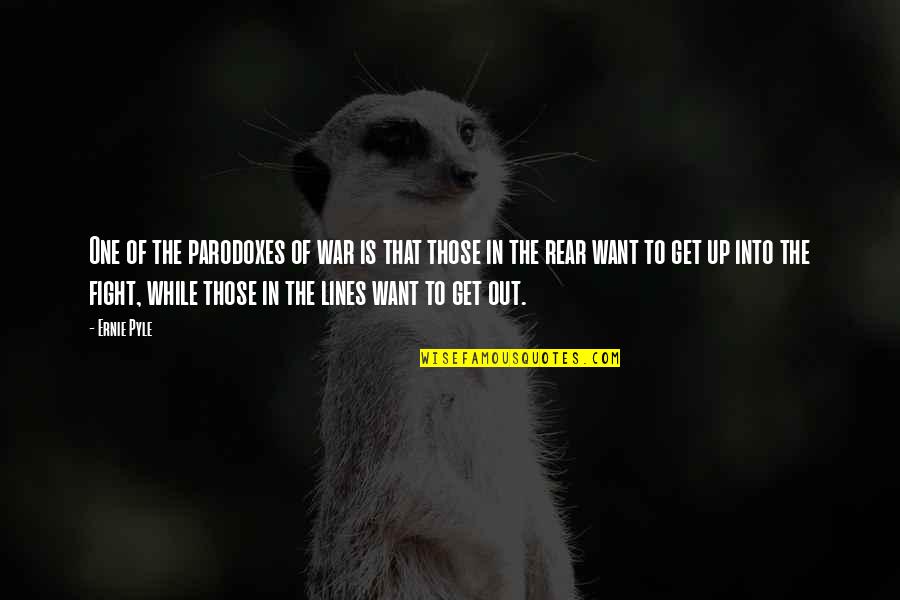 One of the parodoxes of war is that those in the rear want to get up into the fight, while those in the lines want to get out. —
Ernie Pyle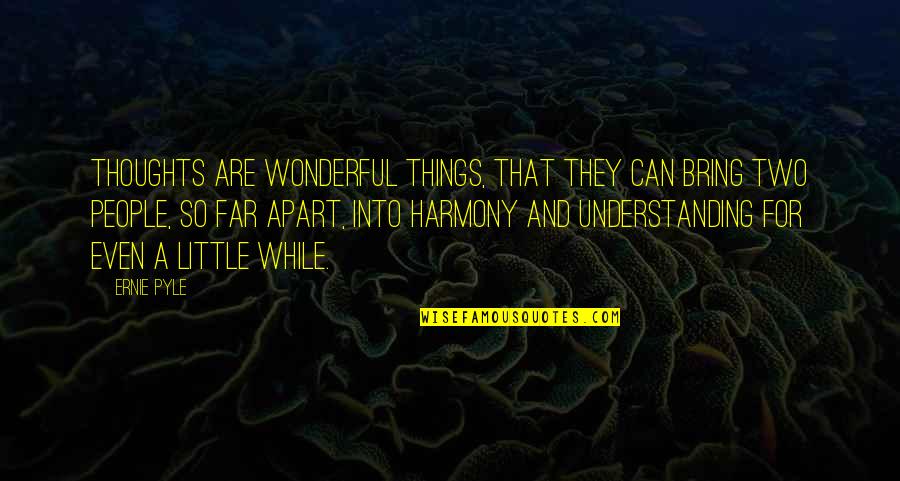 Thoughts are wonderful things, that they can bring two people, so far apart, into harmony and understanding for even a little while. —
Ernie Pyle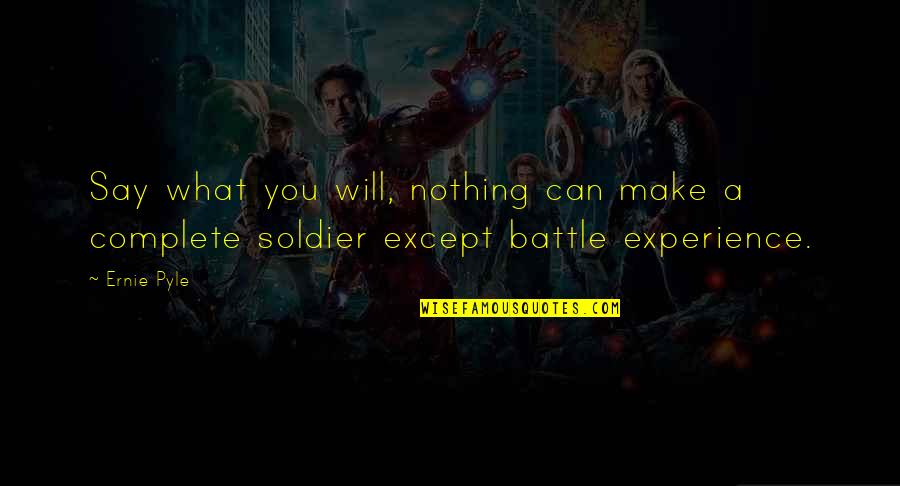 Say what you will, nothing can make a complete soldier except battle experience. —
Ernie Pyle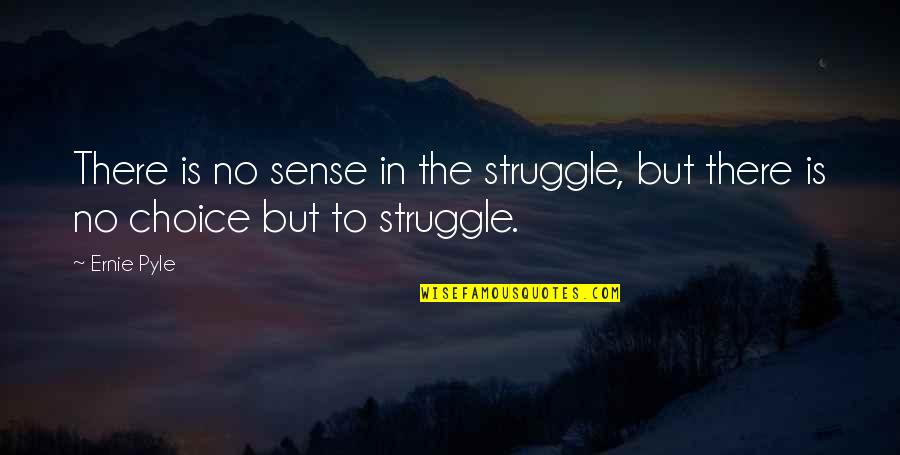 There is no sense in the struggle, but there is no choice but to struggle. —
Ernie Pyle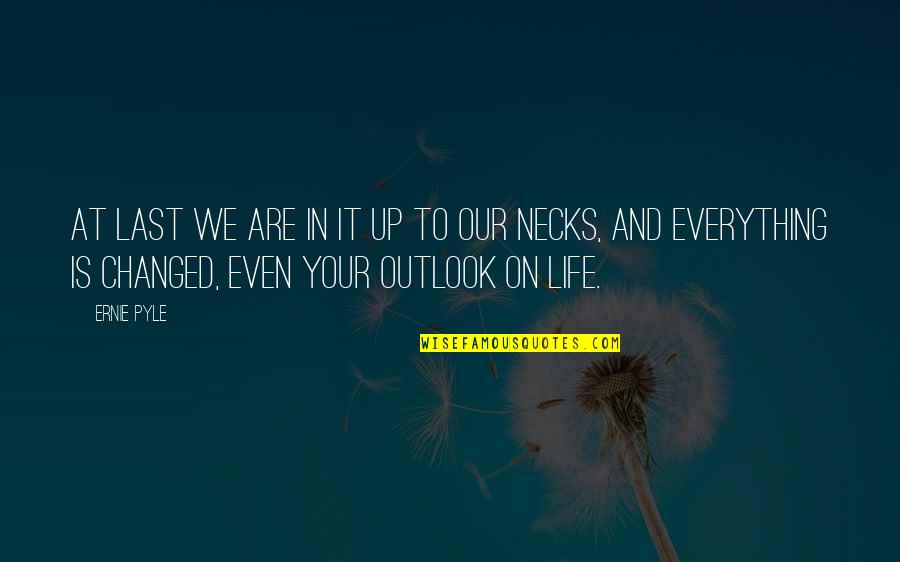 At last we are in it up to our necks, and everything is changed, even your outlook on life. —
Ernie Pyle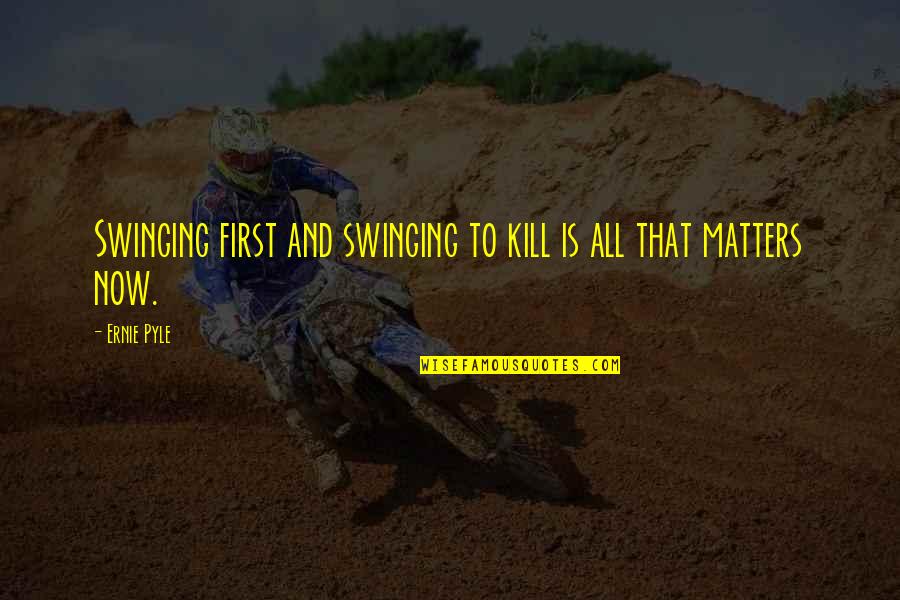 Swinging first and swinging to kill is all that matters now. —
Ernie Pyle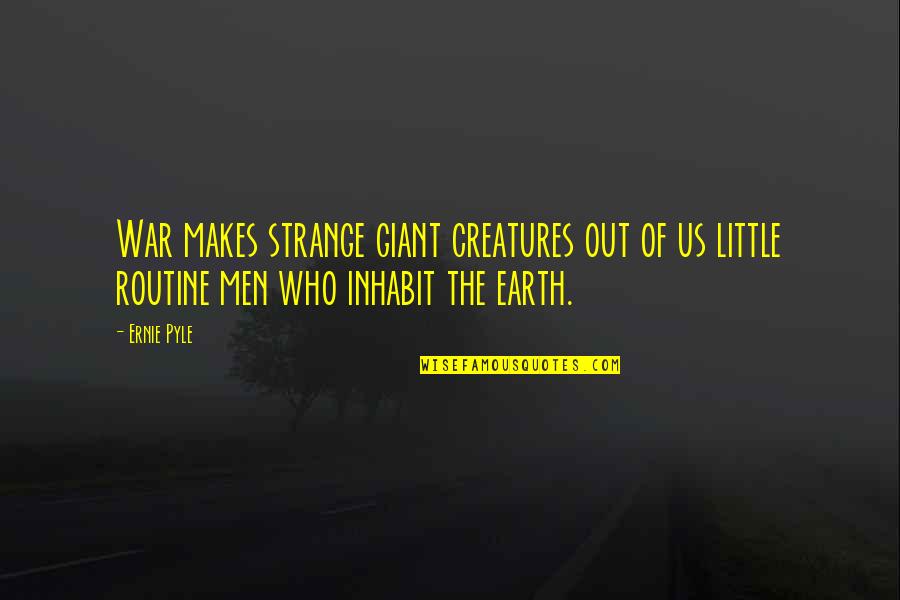 War makes strange giant creatures out of us little routine men who inhabit the earth. —
Ernie Pyle
I try not to take any foolish chances, but there's just no way to play it completely safe and still do your job. —
Ernie Pyle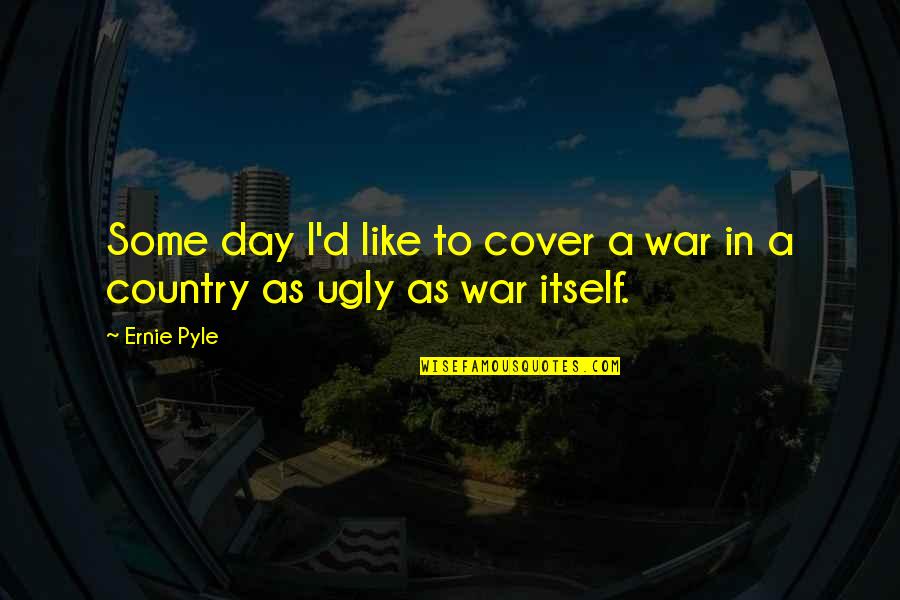 Some day I'd like to cover a war in a country as ugly as war itself. —
Ernie Pyle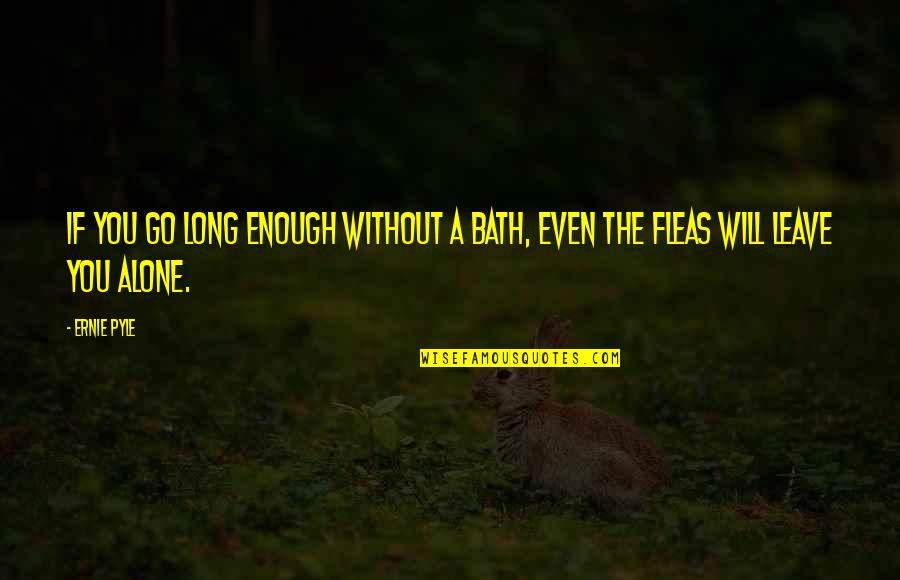 If you go long enough without a bath, even the fleas will leave you alone. —
Ernie Pyle