Energy Of The Mind Quotes
Collection of top 35 famous quotes about Energy Of The Mind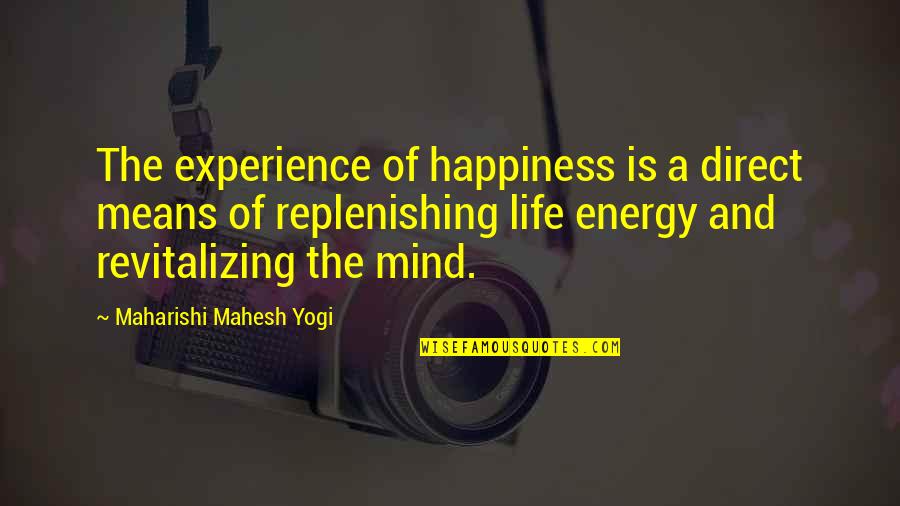 The experience of happiness is a direct means of replenishing life energy and revitalizing the mind.
—
Maharishi Mahesh Yogi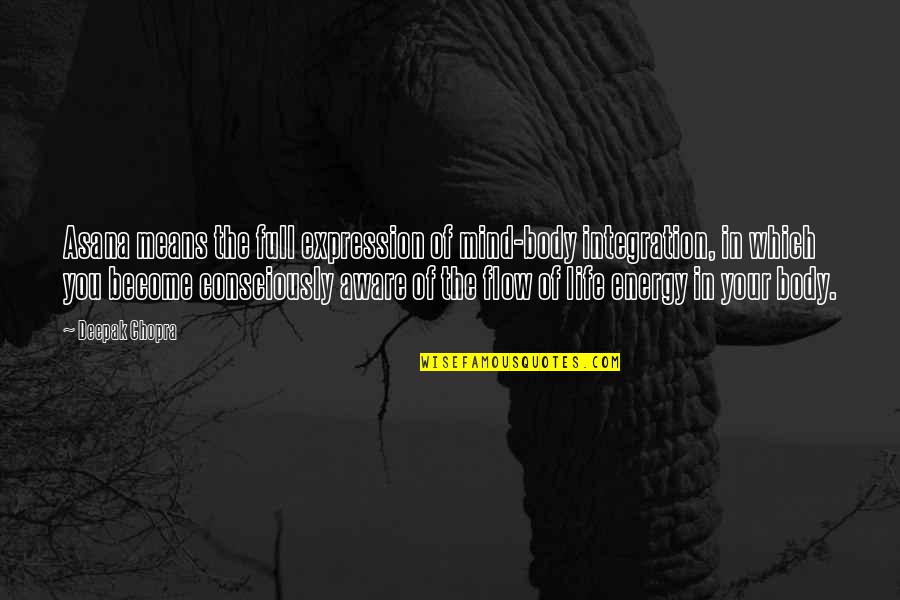 Asana means the full expression of mind-body integration, in which you become consciously aware of the flow of life energy in your body.
—
Deepak Chopra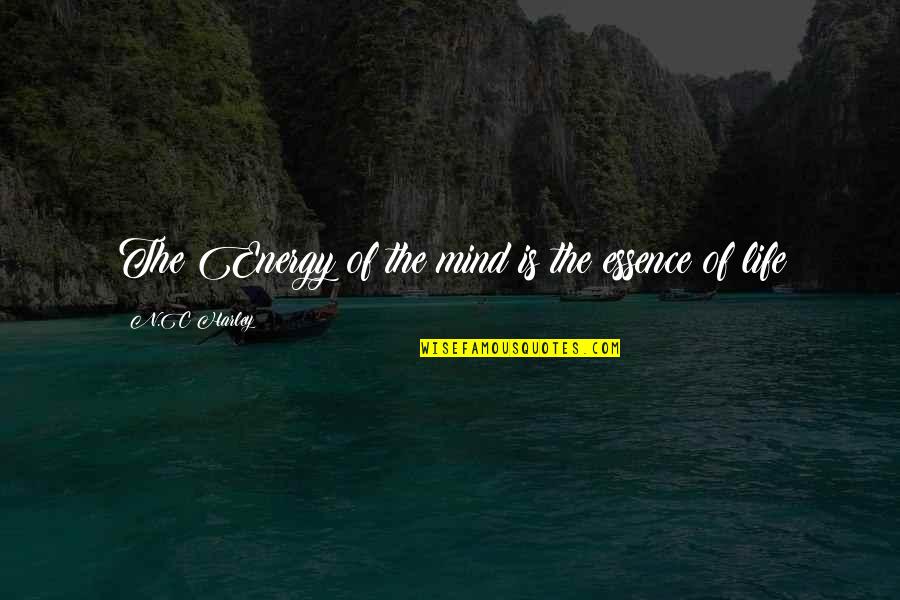 The Energy of the mind is the essence of life
—
N.C Harley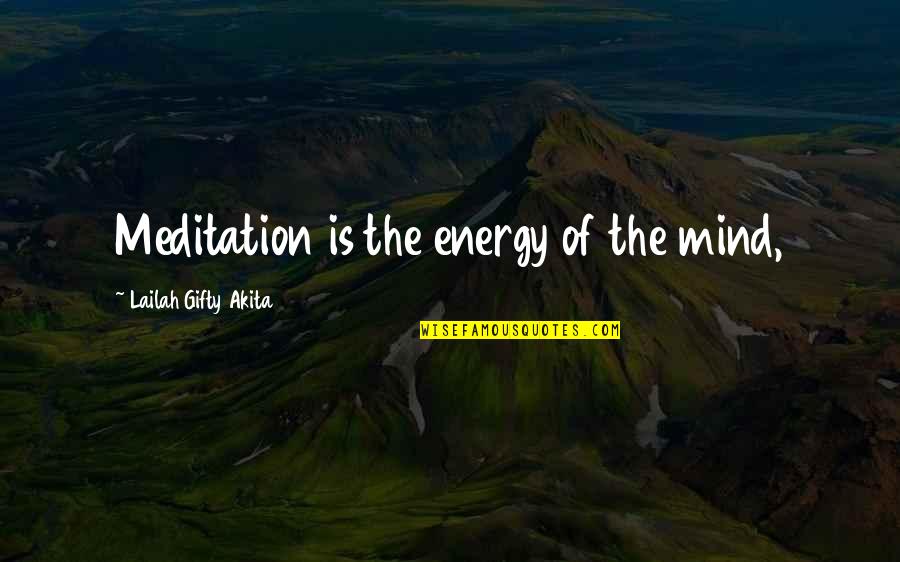 Meditation is the energy of the mind,
—
Lailah Gifty Akita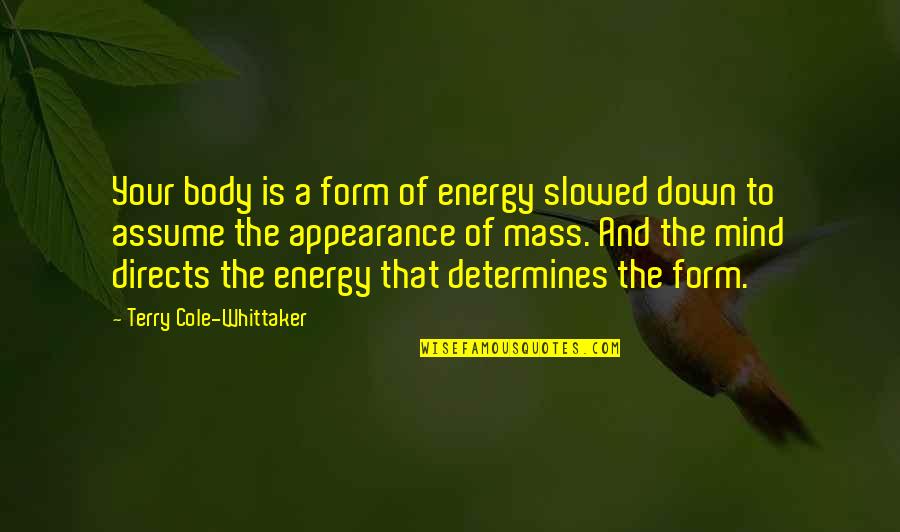 Your body is a form of energy slowed down to assume the appearance of mass. And the mind directs the energy that determines the form.
—
Terry Cole-Whittaker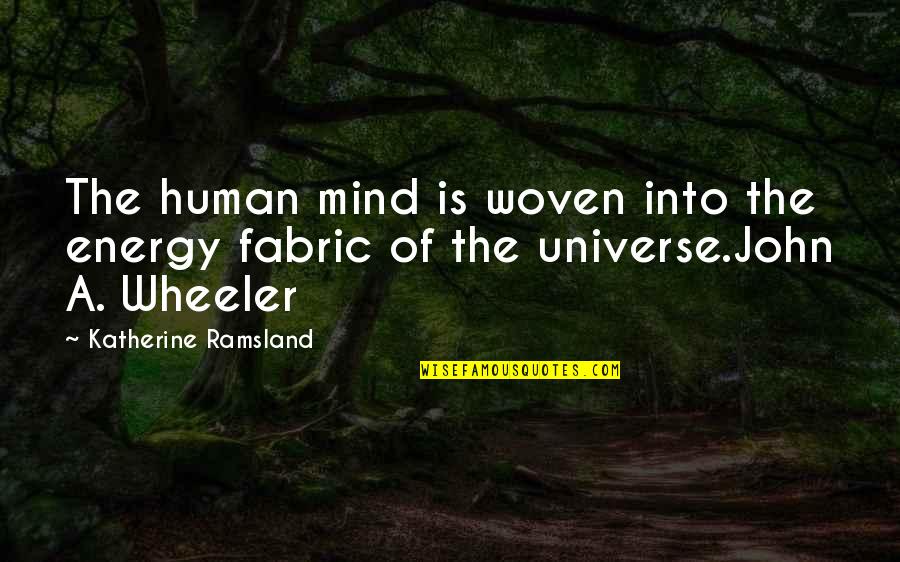 The human mind is woven into the energy fabric of the universe.
John A. Wheeler
—
Katherine Ramsland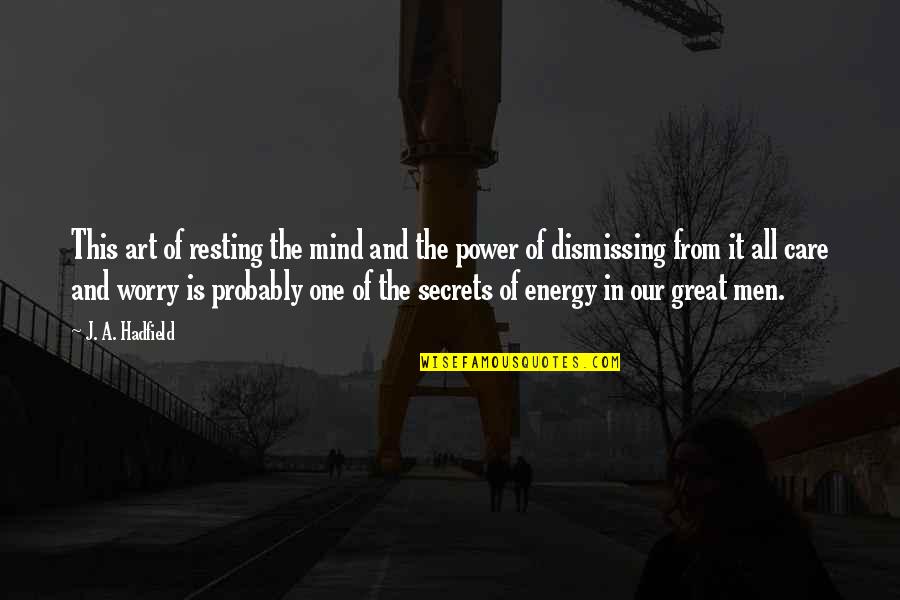 This art of resting the mind and the power of dismissing from it all care and worry is probably one of the secrets of energy in our great men.
—
J. A. Hadfield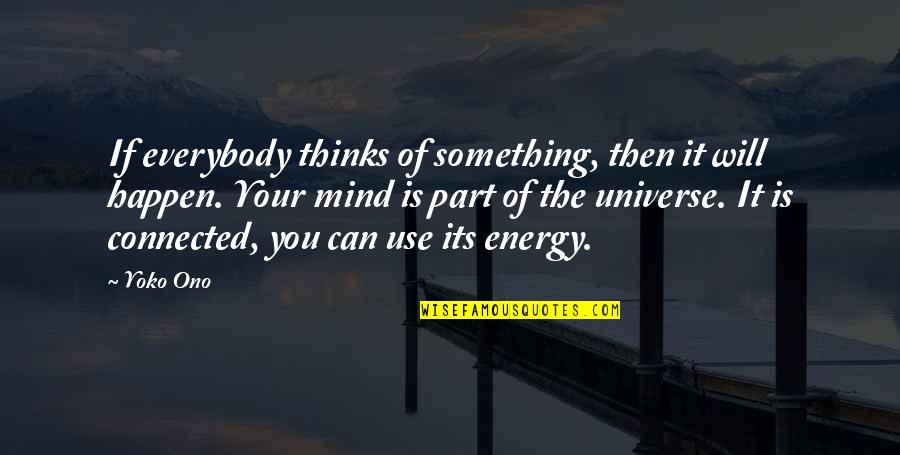 If everybody thinks of something, then it will happen. Your mind is part of the universe. It is connected, you can use its energy. —
Yoko Ono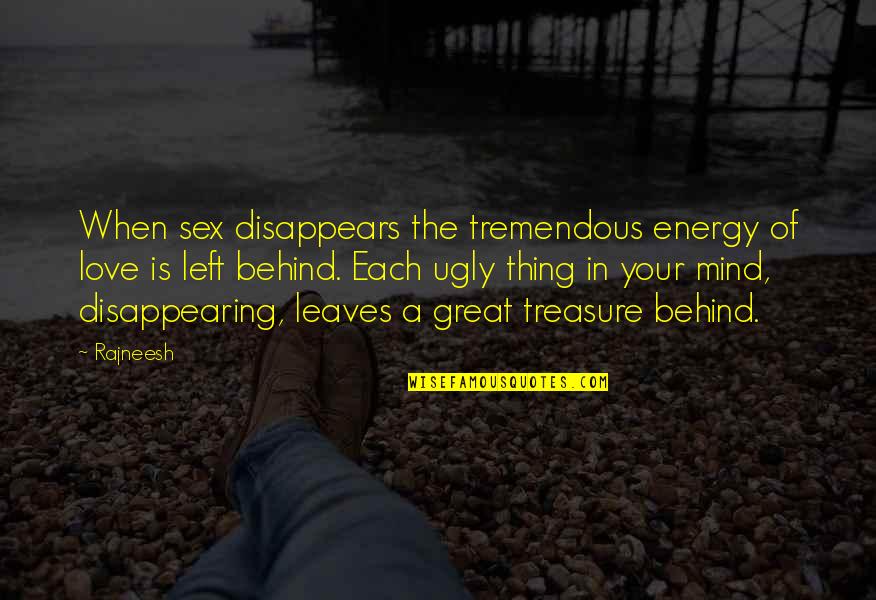 When sex disappears the tremendous energy of love is left behind. Each ugly thing in your mind, disappearing, leaves a great treasure behind. —
Rajneesh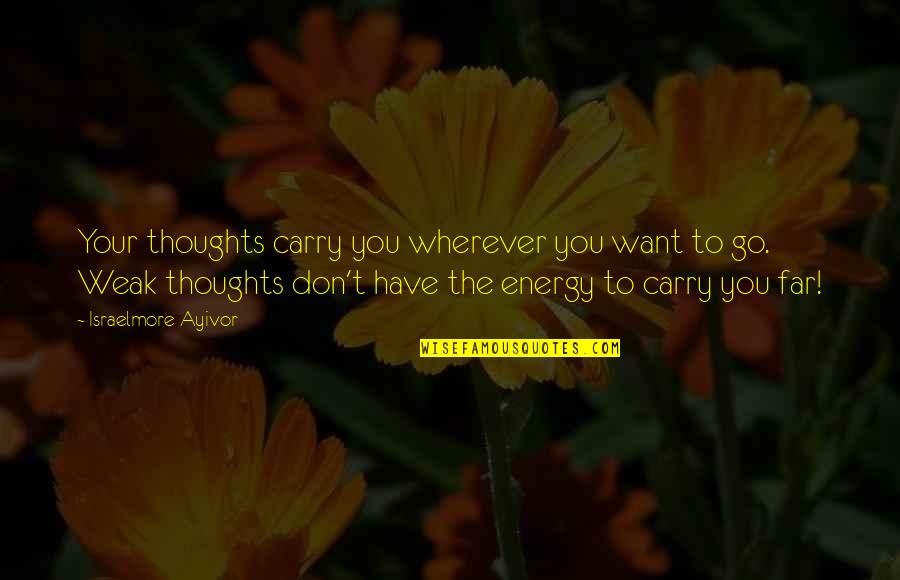 Your thoughts carry you wherever you want to go. Weak thoughts don't have the energy to carry you far! —
Israelmore Ayivor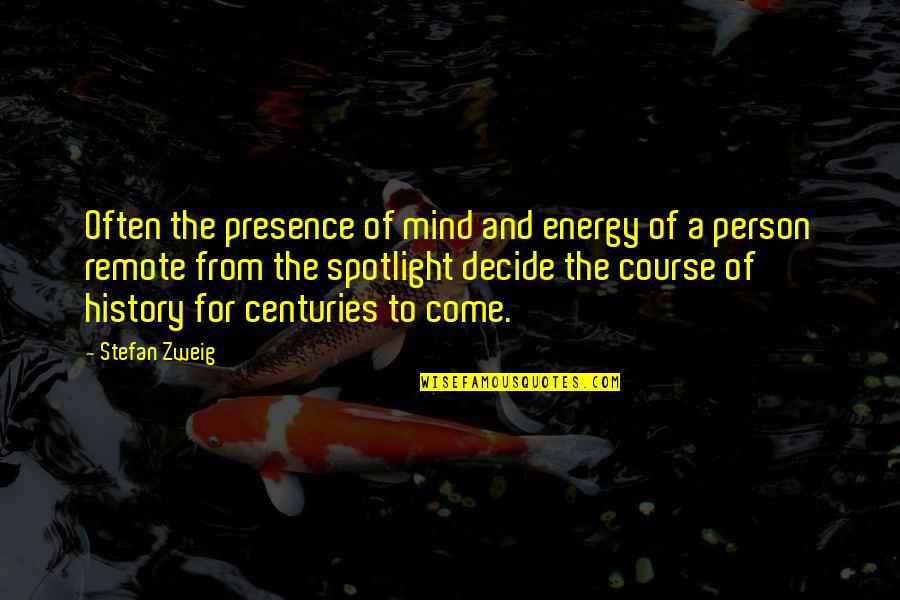 Often the presence of mind and energy of a person remote from the spotlight decide the course of history for centuries to come. —
Stefan Zweig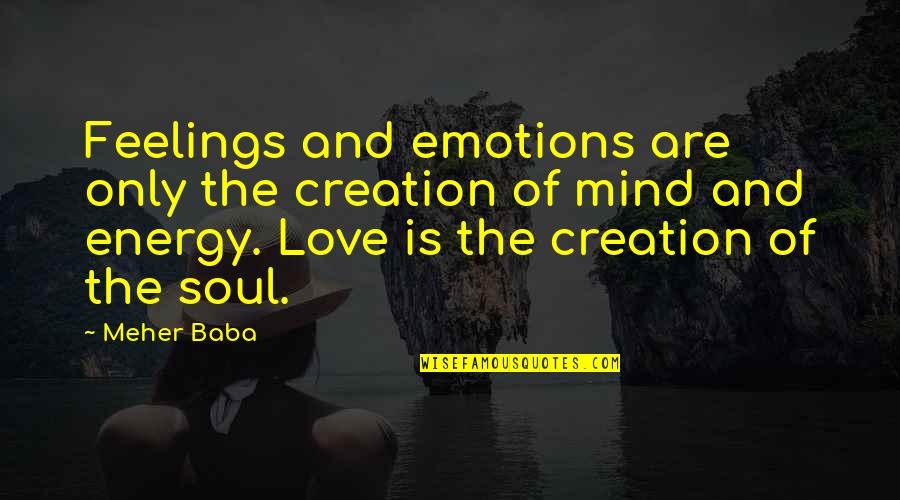 Feelings and emotions are only the creation of mind and energy. Love is the creation of the soul. —
Meher Baba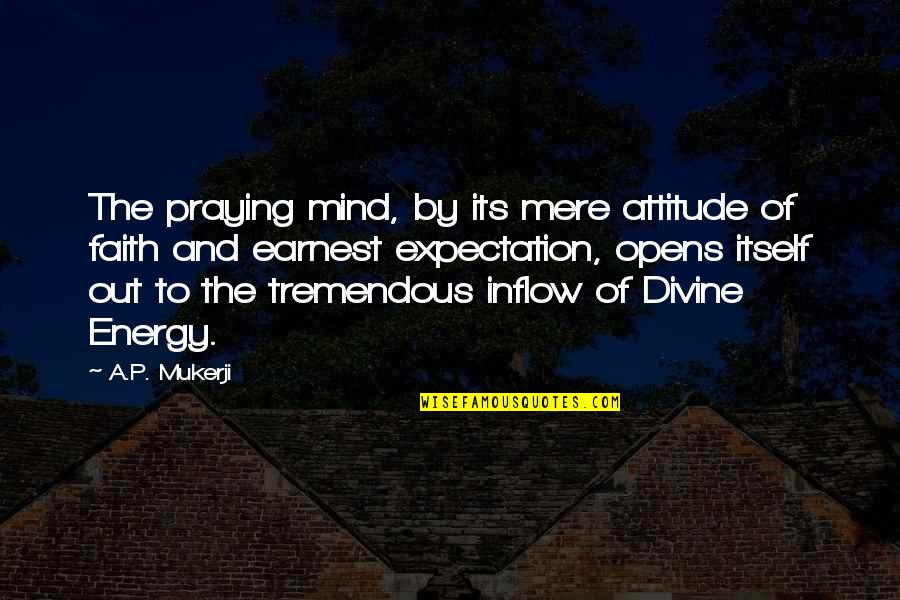 The praying mind, by its mere attitude of faith and earnest expectation, opens itself out to the tremendous inflow of Divine Energy. —
A.P. Mukerji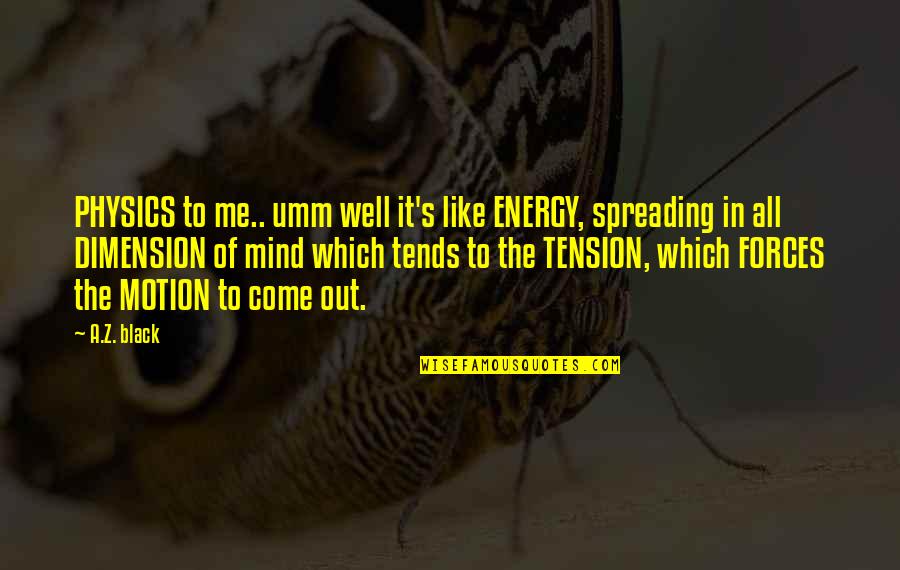 PHYSICS to me.. umm well it's like ENERGY, spreading in all DIMENSION of mind which tends to the TENSION, which FORCES the MOTION to come out. —
A.Z. Black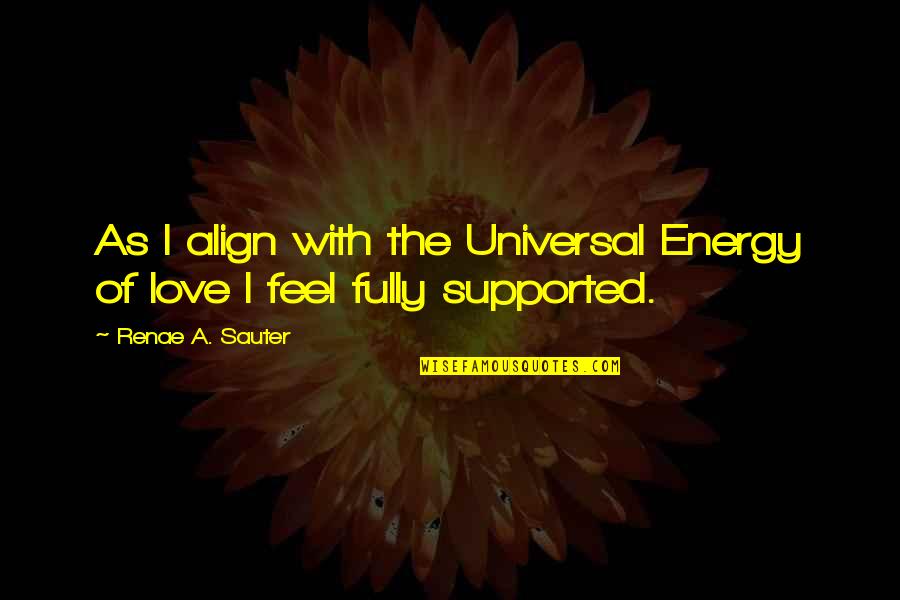 As I align with the Universal Energy of love I feel fully supported. —
Renae A. Sauter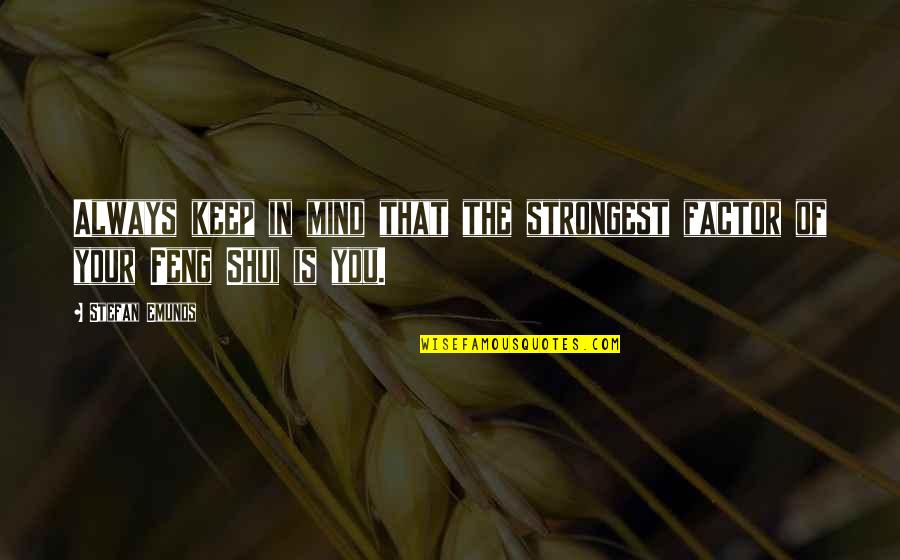 Always keep in mind that the strongest factor of your Feng Shui is you. —
Stefan Emunds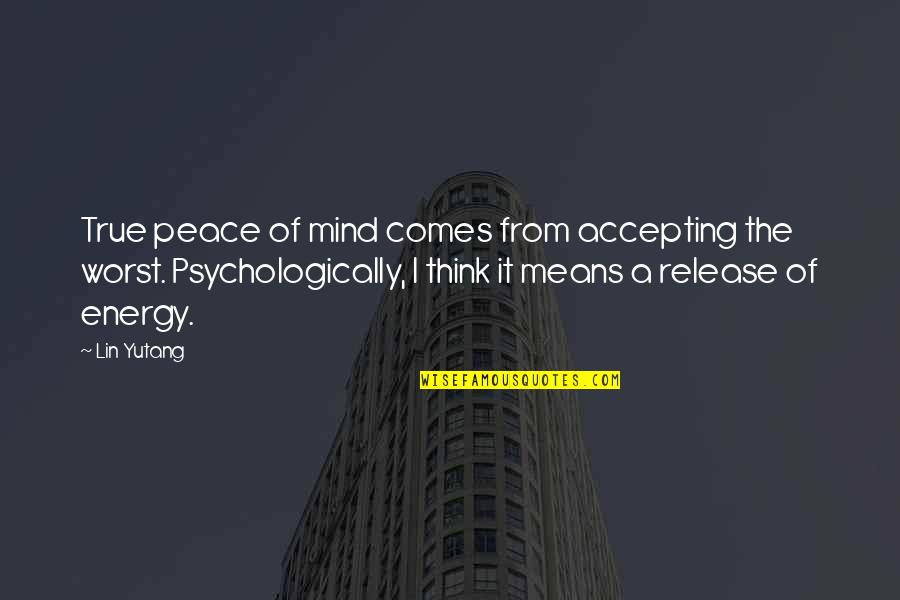 True peace of mind comes from accepting the worst. Psychologically, I think it means a release of energy. —
Lin Yutang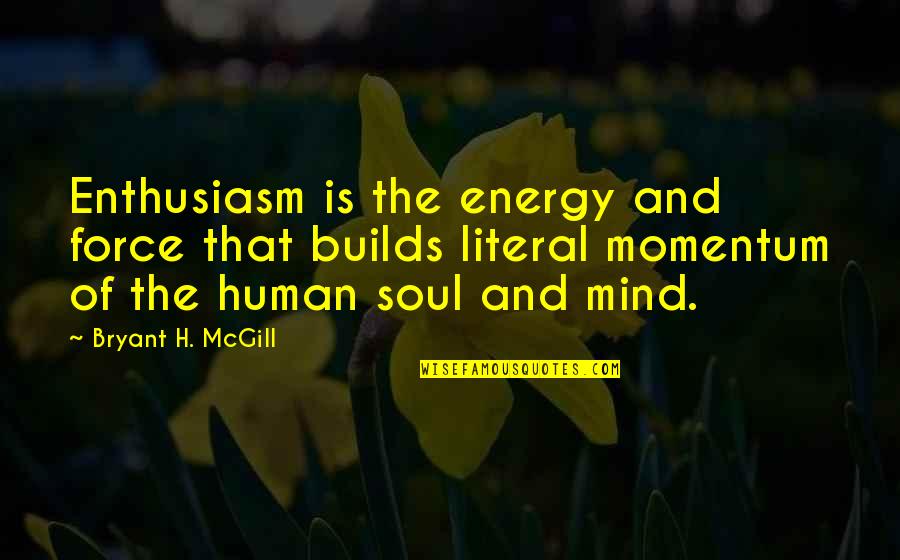 Enthusiasm is the energy and force that builds literal momentum of the human soul and mind. —
Bryant H. McGill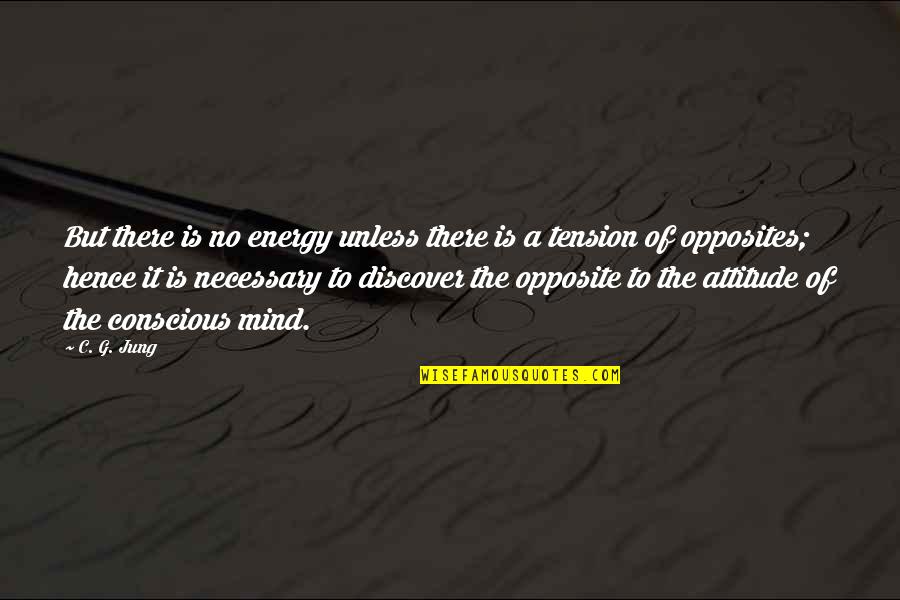 But there is no energy unless there is a tension of opposites; hence it is necessary to discover the opposite to the attitude of the conscious mind. —
C. G. Jung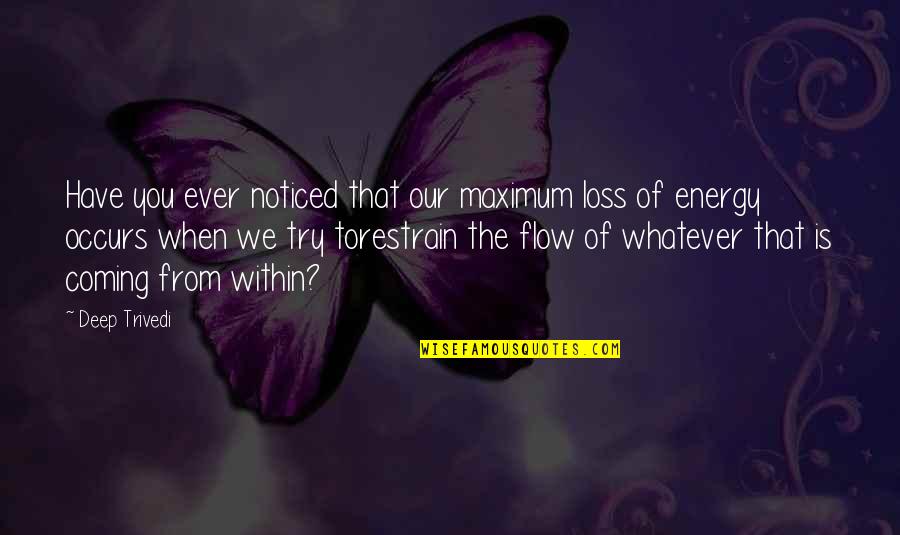 Have you ever noticed that our maximum loss of energy occurs when we try to
restrain the flow of whatever that is coming from within? —
Deep Trivedi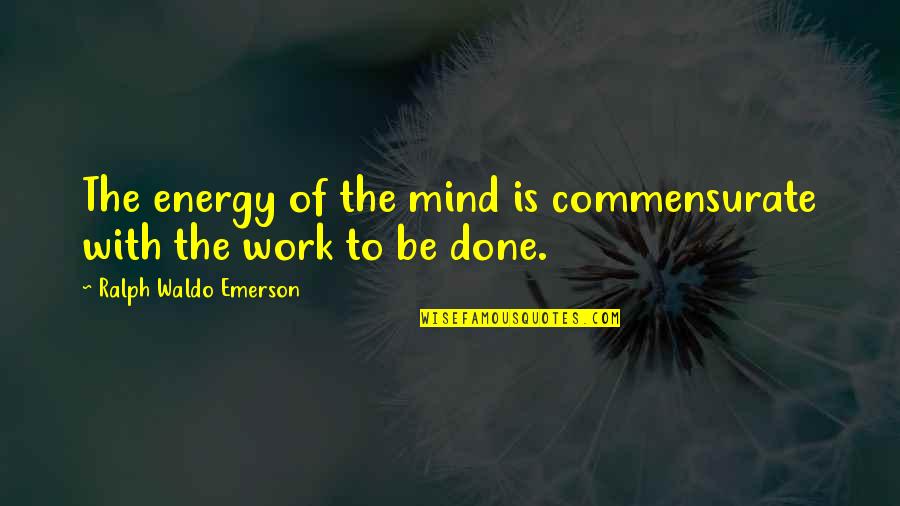 The
energy of the mind
is commensurate with the work to be done. —
Ralph Waldo Emerson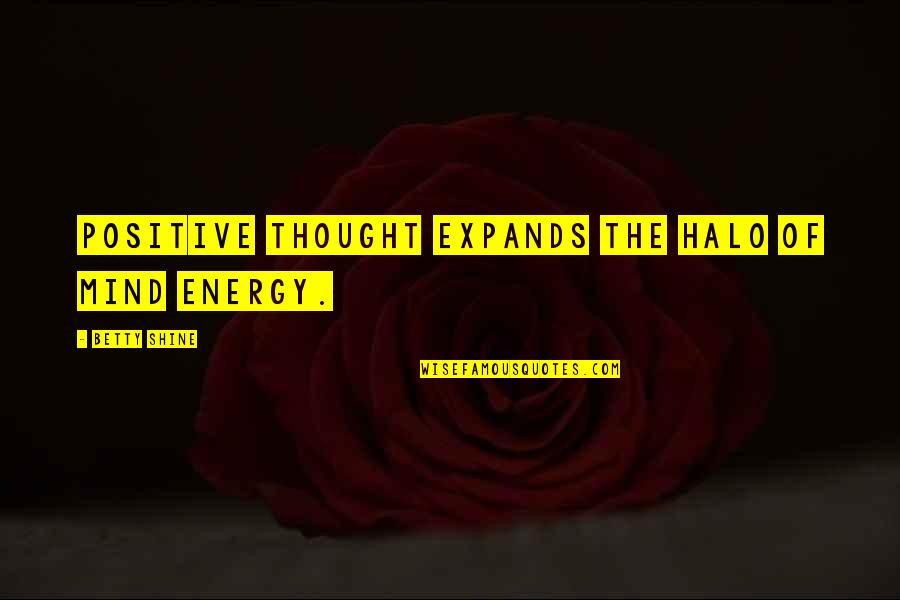 Positive thought expands the halo of mind energy. —
Betty Shine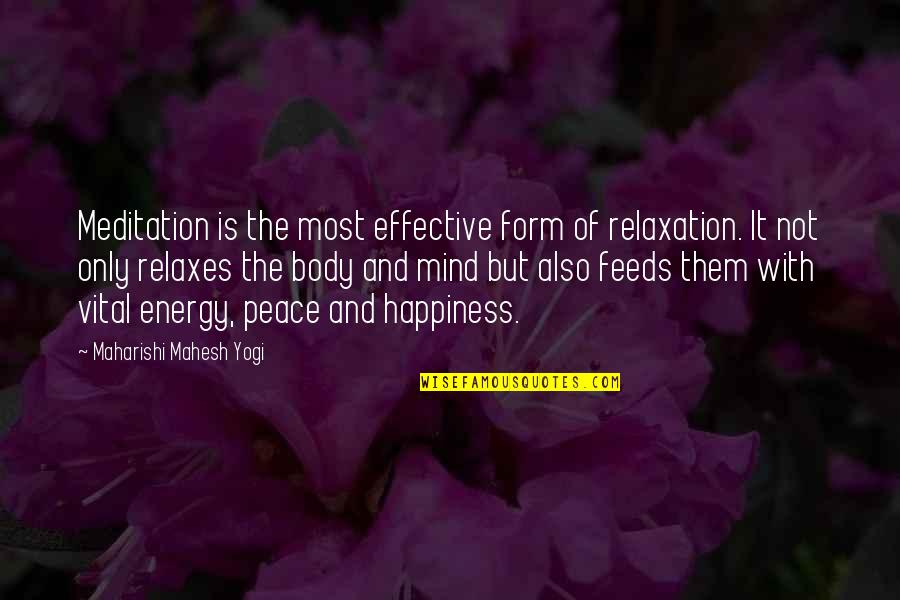 Meditation is the most effective form of relaxation. It not only relaxes the body and mind but also feeds them with vital energy, peace and happiness. —
Maharishi Mahesh Yogi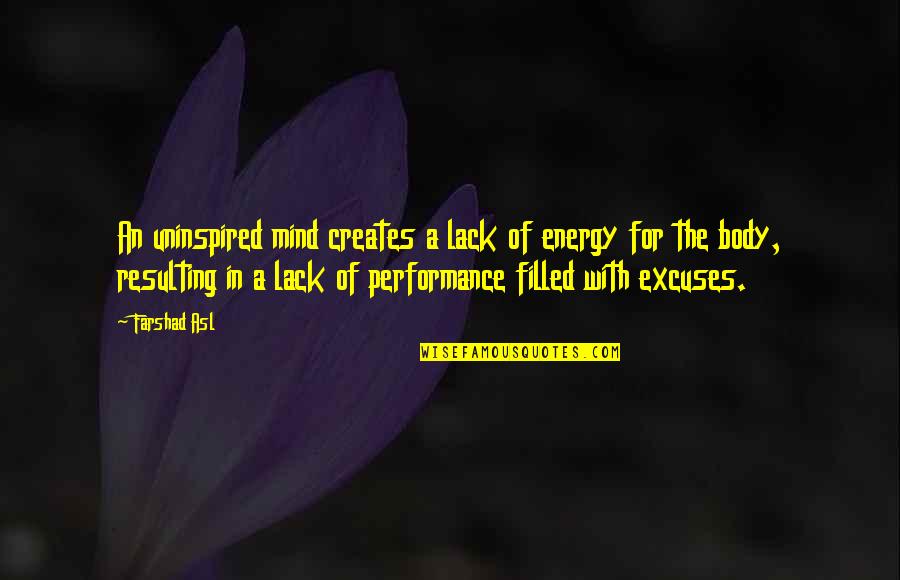 An uninspired mind creates a lack of energy for the body, resulting in a lack of performance filled with excuses. —
Farshad Asl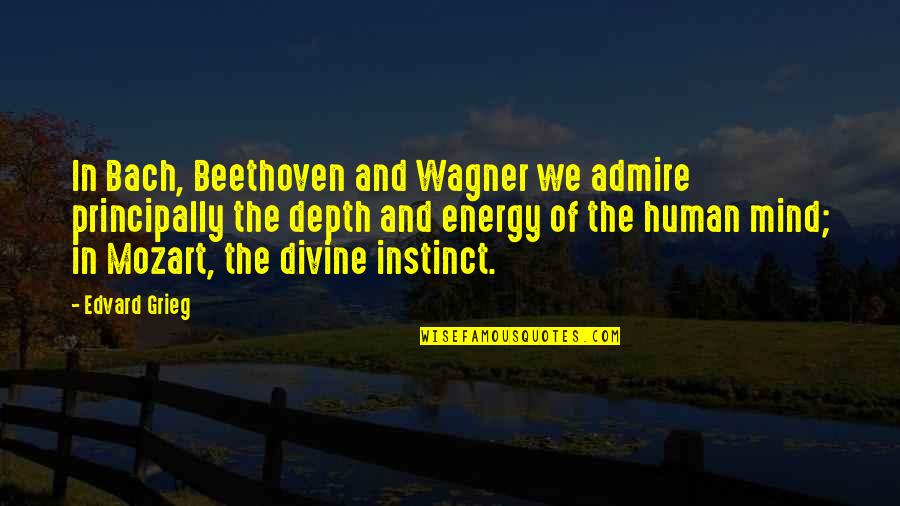 In Bach, Beethoven and Wagner we admire principally the depth and energy of the human mind; in Mozart, the divine instinct. —
Edvard Grieg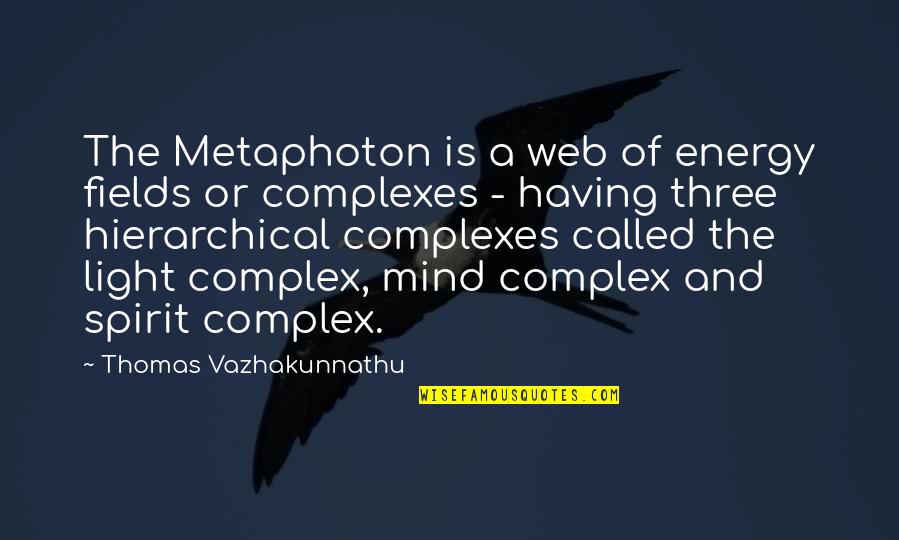 The Metaphoton is a web of energy fields or complexes - having three hierarchical complexes called the light complex, mind complex and spirit complex. —
Thomas Vazhakunnathu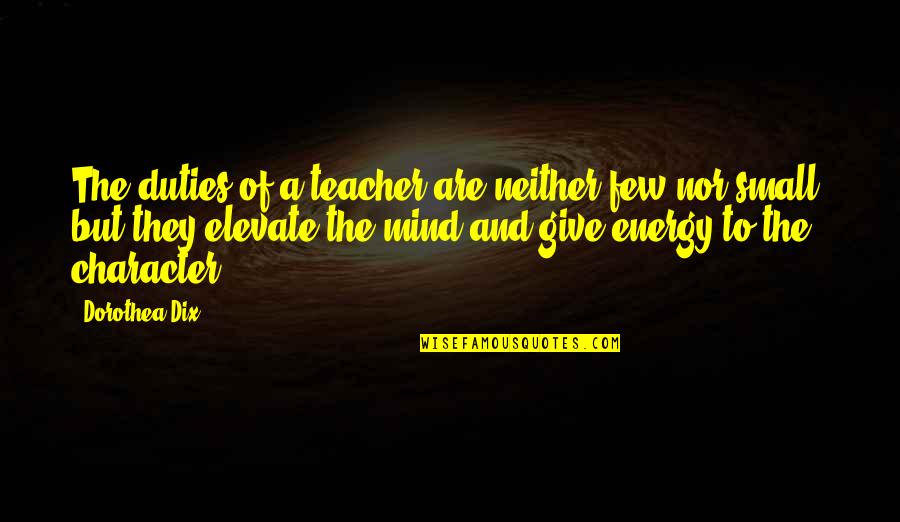 The duties of a teacher are neither few nor small, but they elevate the mind and give energy to the character. —
Dorothea Dix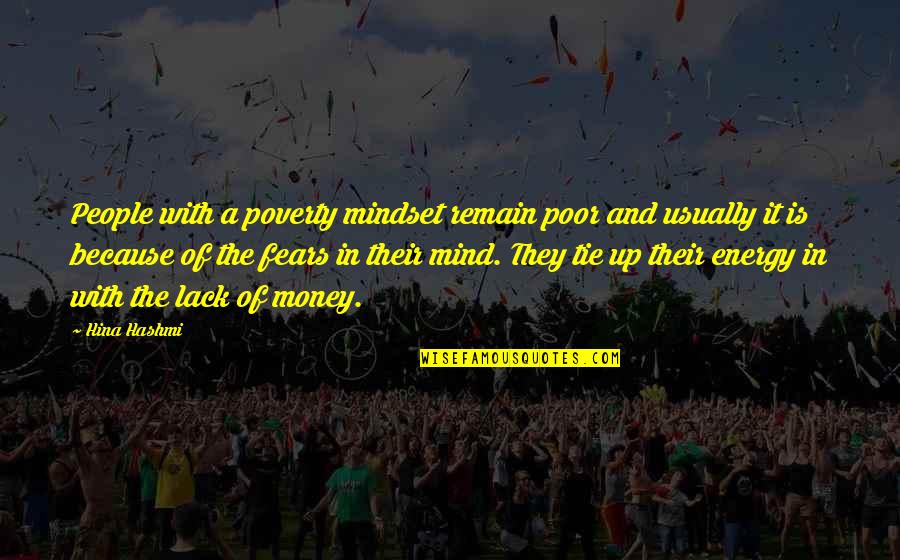 People with a poverty mindset remain poor and usually it is because of the fears in their mind. They tie up their energy in with the lack of money. —
Hina Hashmi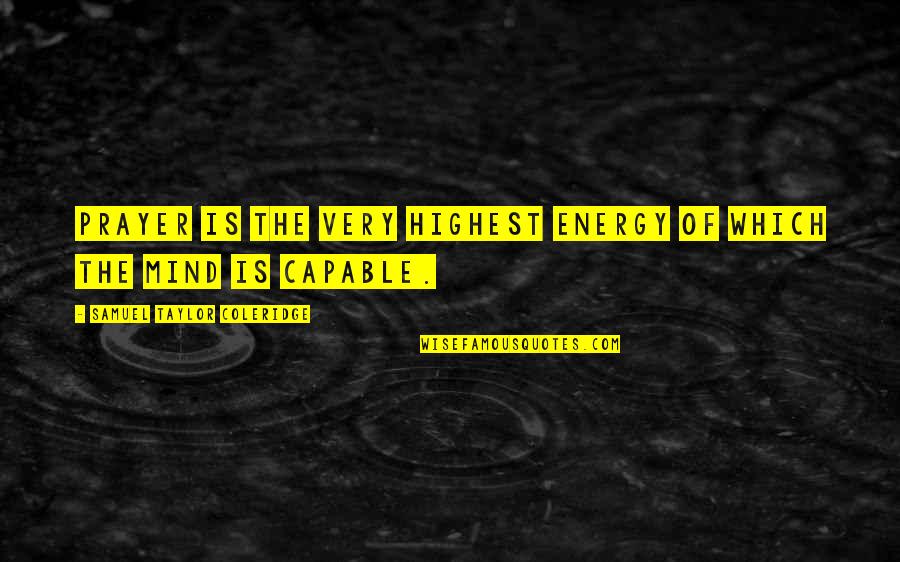 Prayer is the very highest energy of which the mind is capable. —
Samuel Taylor Coleridge
Where the mind goes energy flows. —
Ernest Holmes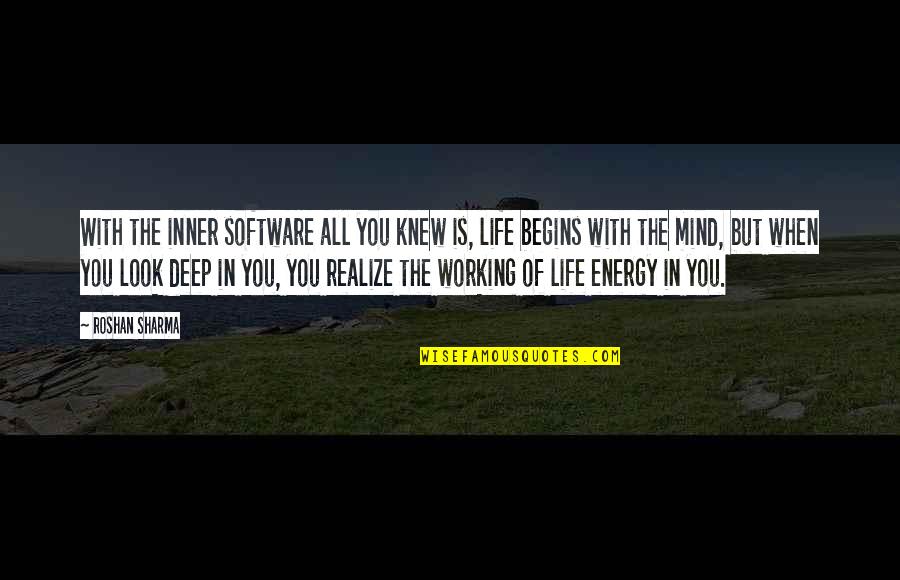 With the inner software all you knew is, life begins with the mind, but when you look deep in you, you realize the working of life energy in you. —
Roshan Sharma
The human mind is a relational and embodied process that regulates the flow of energy and information. —
Daniel J. Siegel