Drum Beat Quotes
Collection of top 25 famous quotes about Drum Beat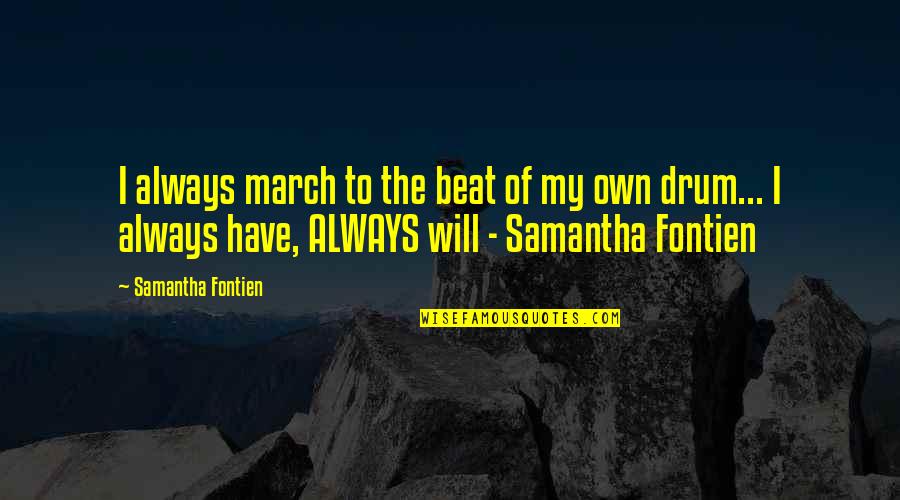 I always march to the beat of my own drum... I always have, ALWAYS will - Samantha Fontien
—
Samantha Fontien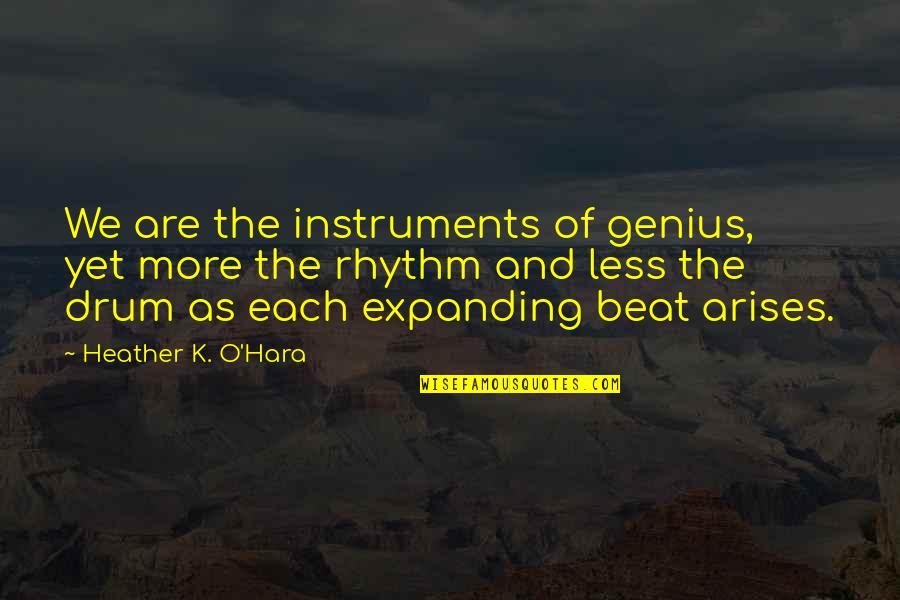 We are the instruments of genius, yet more the rhythm and less the drum as each expanding beat arises.
—
Heather K. O'Hara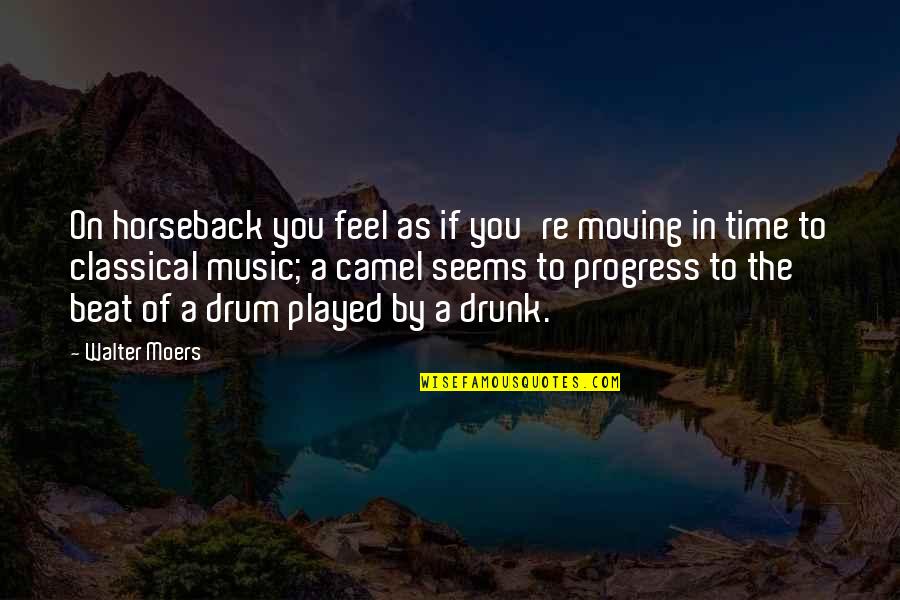 On horseback you feel as if you're moving in time to classical music; a camel seems to progress to the beat of a drum played by a drunk.
—
Walter Moers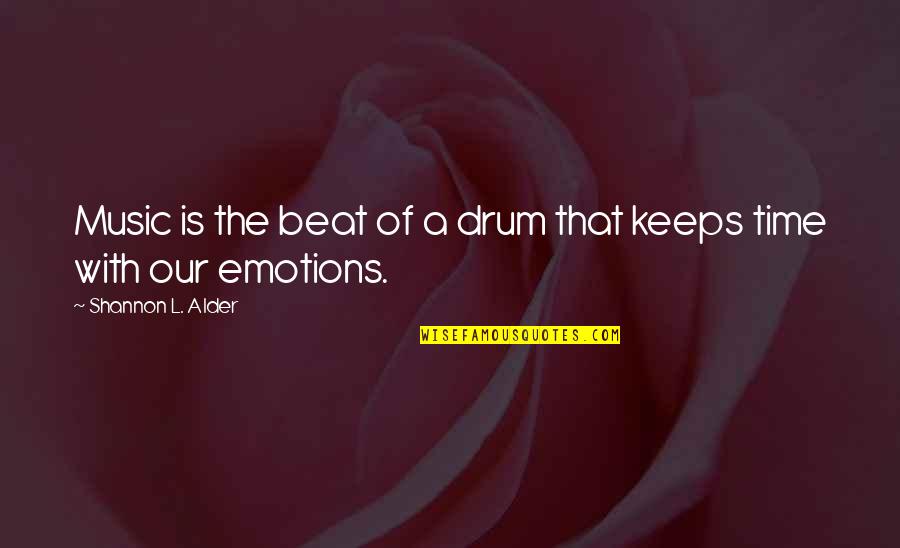 Music is the beat of a drum that keeps time with our emotions.
—
Shannon L. Alder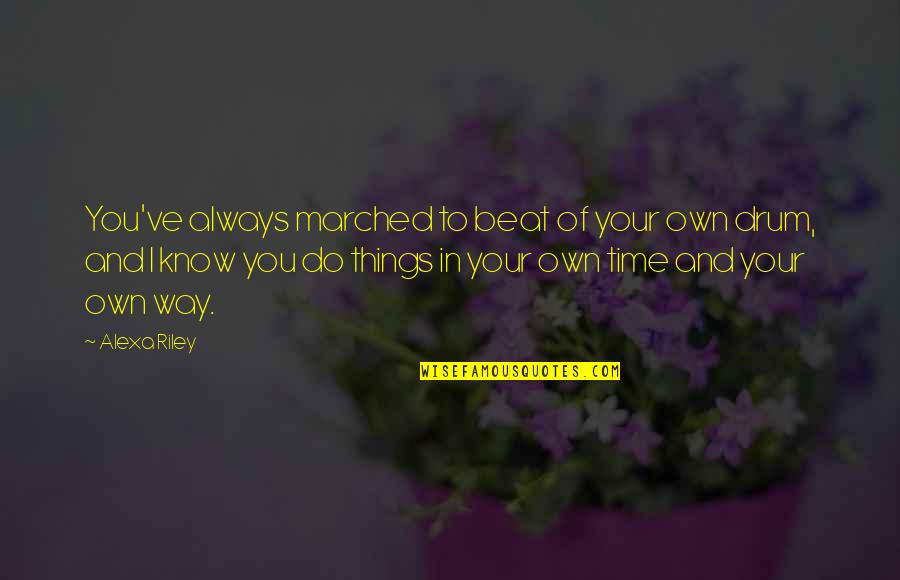 You've always marched to beat of your own drum, and I know you do things in your own time and your own way.
—
Alexa Riley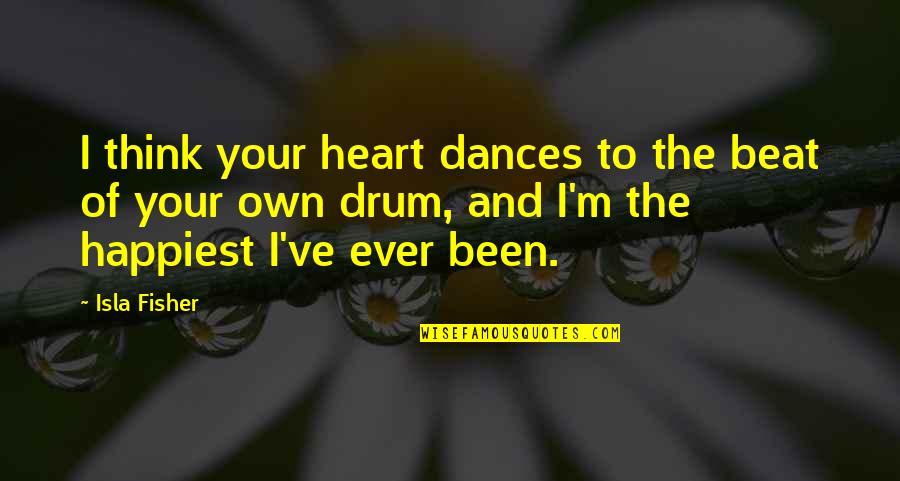 I think your heart dances to the beat of your own drum, and I'm the happiest I've ever been. —
Isla Fisher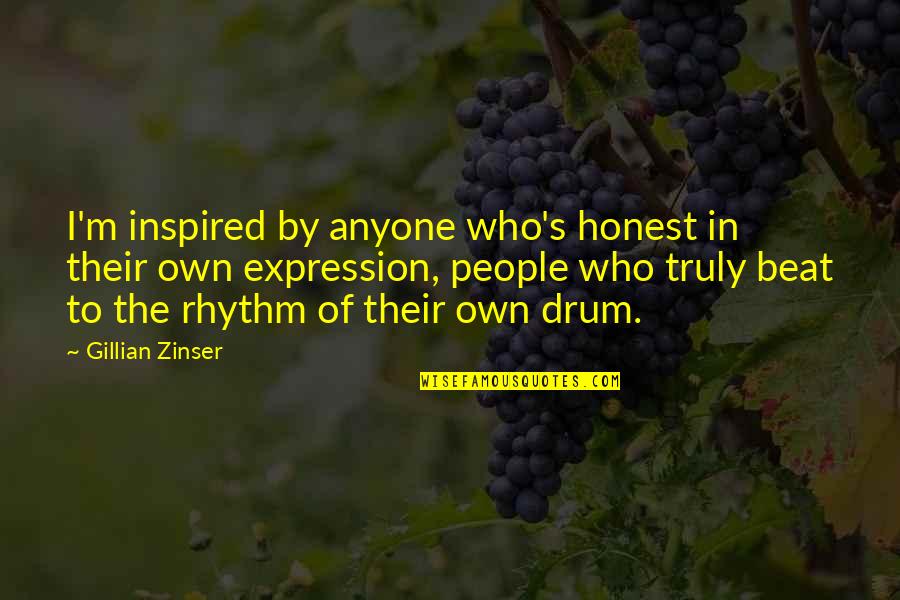 I'm inspired by anyone who's honest in their own expression, people who truly beat to the rhythm of their own drum. —
Gillian Zinser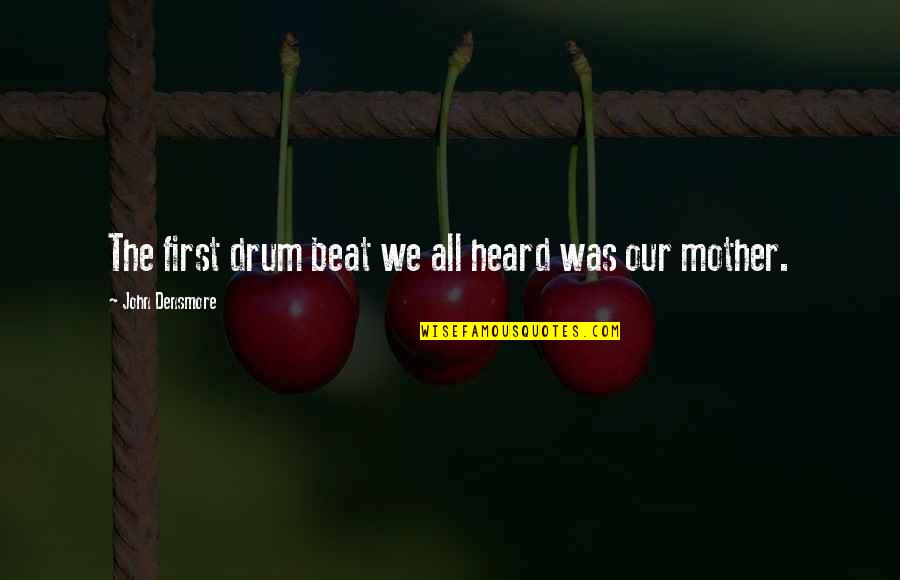 The first
drum beat
we all heard was our mother. —
John Densmore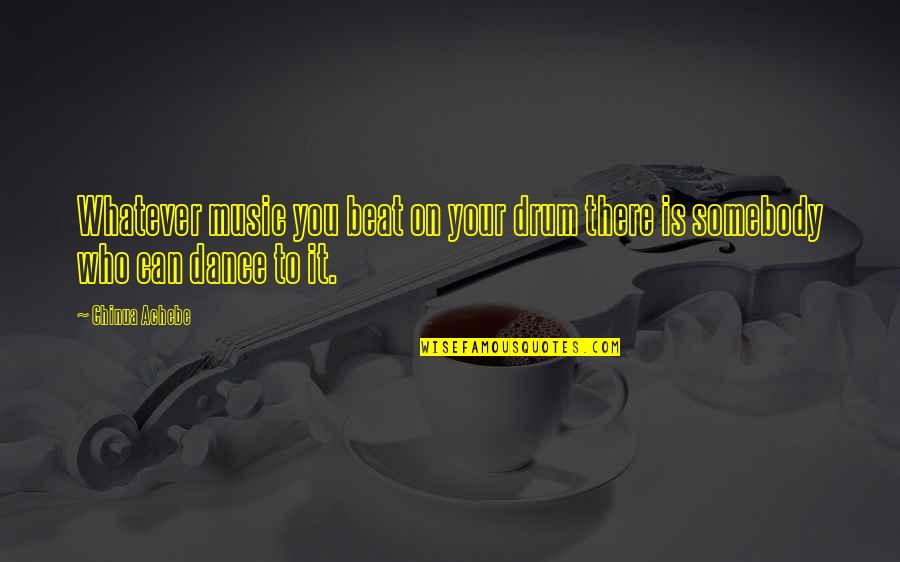 Whatever music you beat on your drum there is somebody who can dance to it. —
Chinua Achebe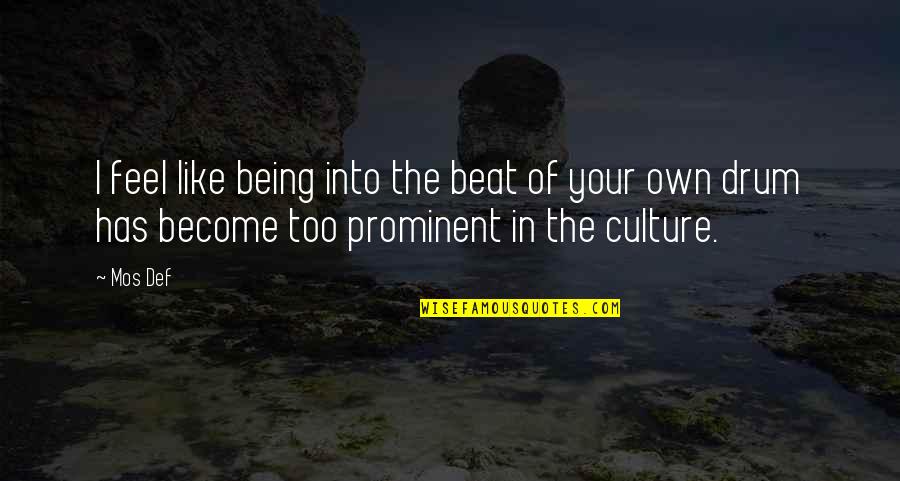 I feel like being into the beat of your own drum has become too prominent in the culture. —
Mos Def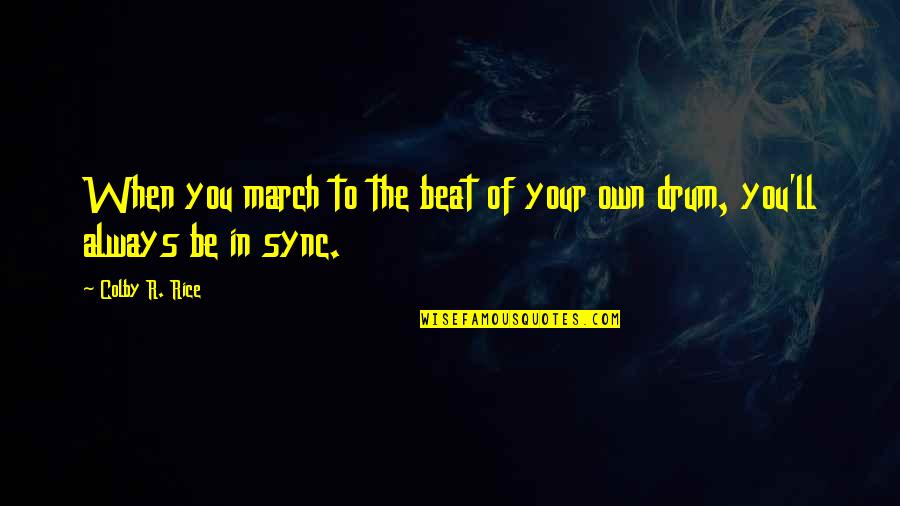 When you march to the beat of your own drum, you'll always be in sync. —
Colby R. Rice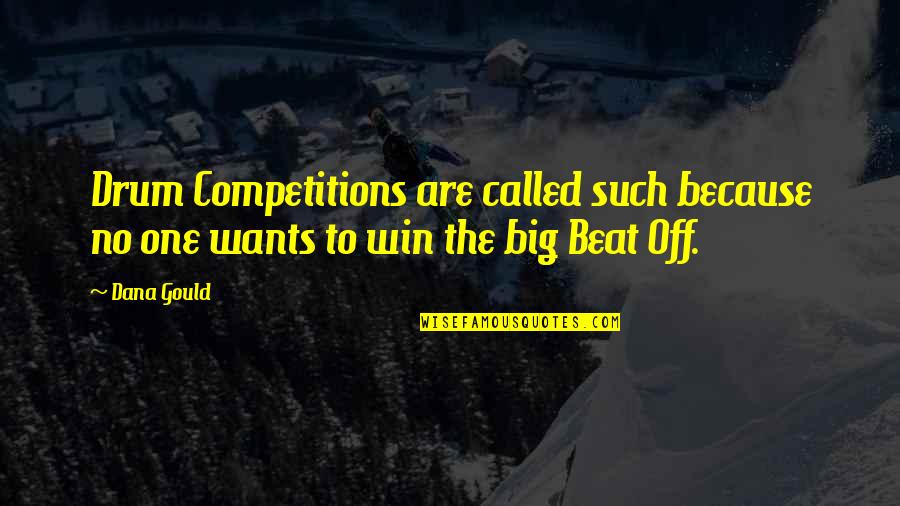 Drum Competitions are called such because no one wants to win the big Beat Off. —
Dana Gould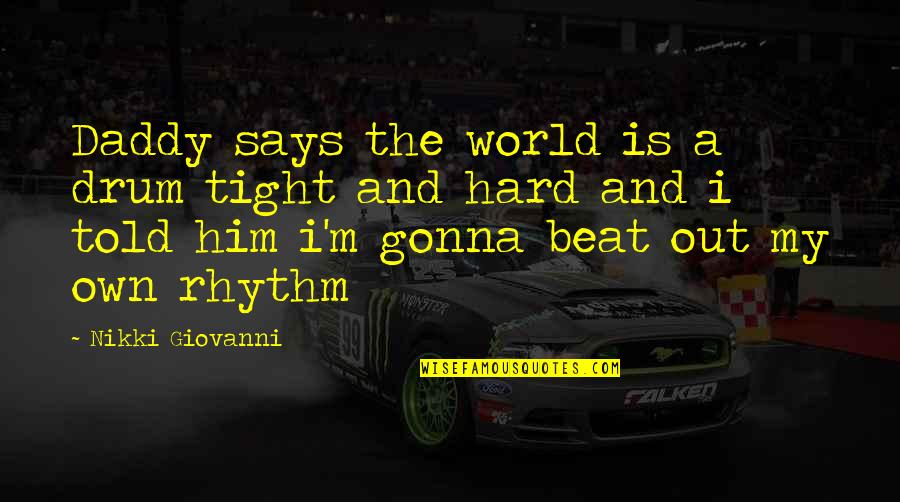 Daddy says the world is a drum tight and hard and i told him i'm gonna beat out my own rhythm —
Nikki Giovanni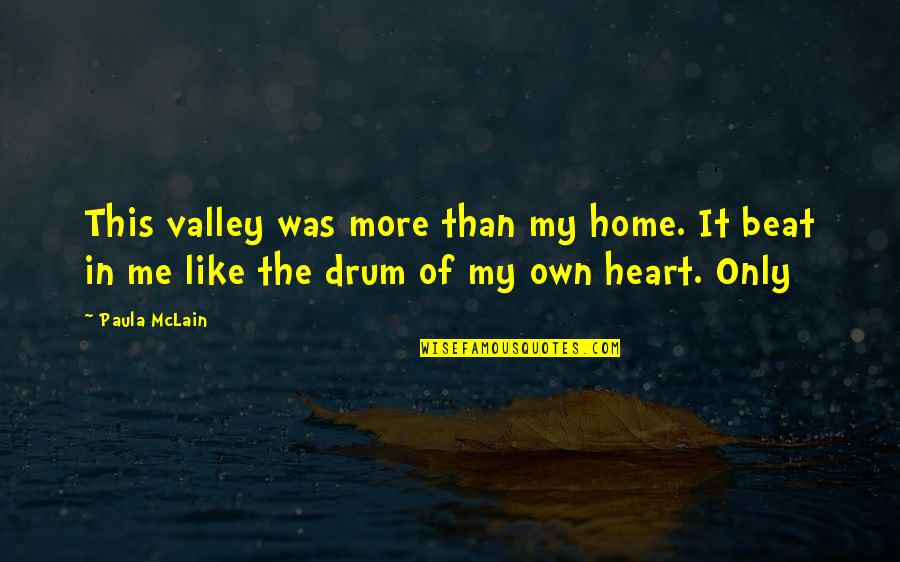 This valley was more than my home. It beat in me like the drum of my own heart. Only —
Paula McLain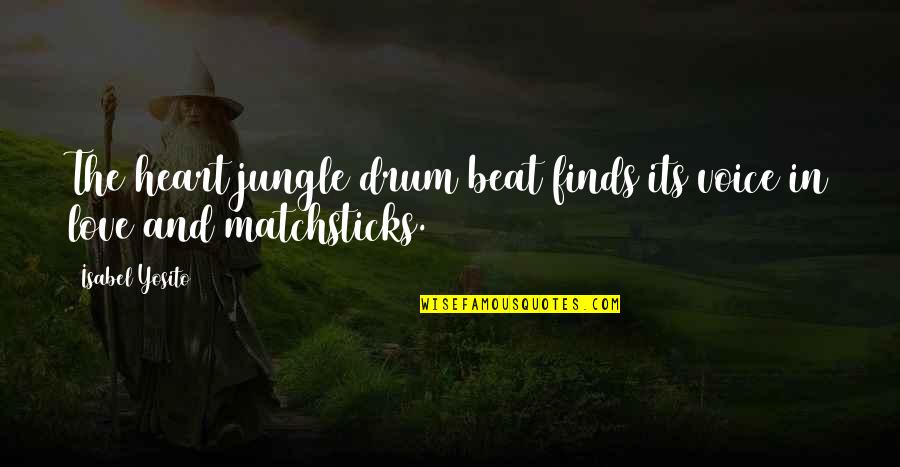 The heart jungle
drum beat
finds its voice in love and matchsticks. —
Isabel Yosito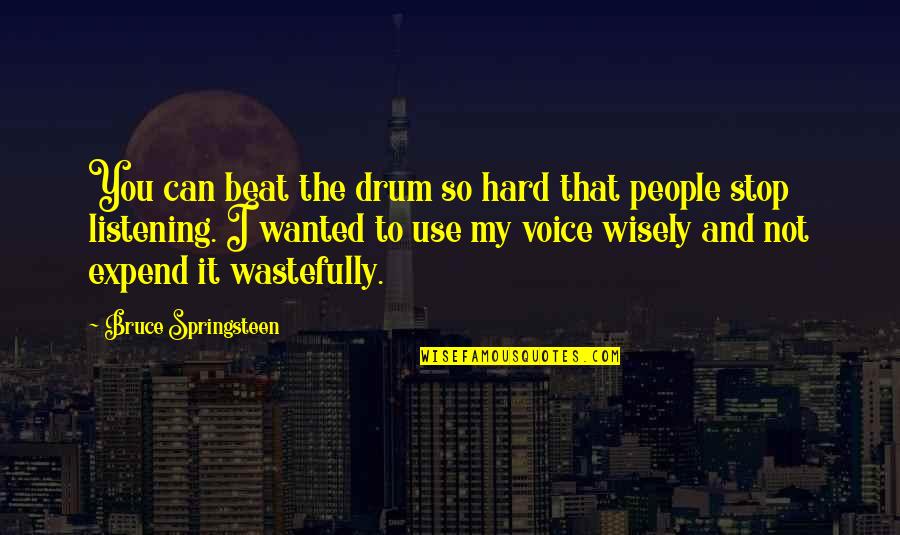 You can beat the drum so hard that people stop listening. I wanted to use my voice wisely and not expend it wastefully. —
Bruce Springsteen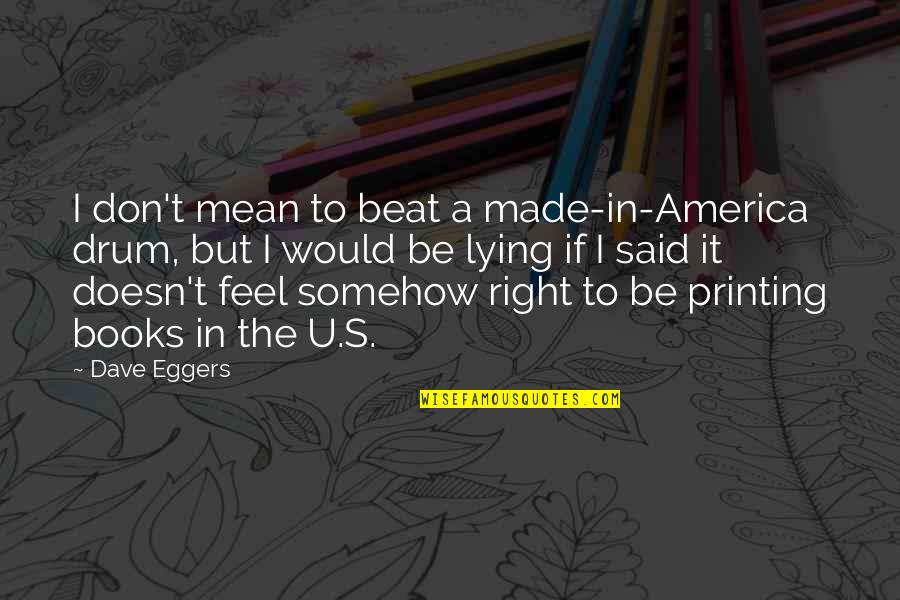 I don't mean to beat a made-in-America drum, but I would be lying if I said it doesn't feel somehow right to be printing books in the U.S. —
Dave Eggers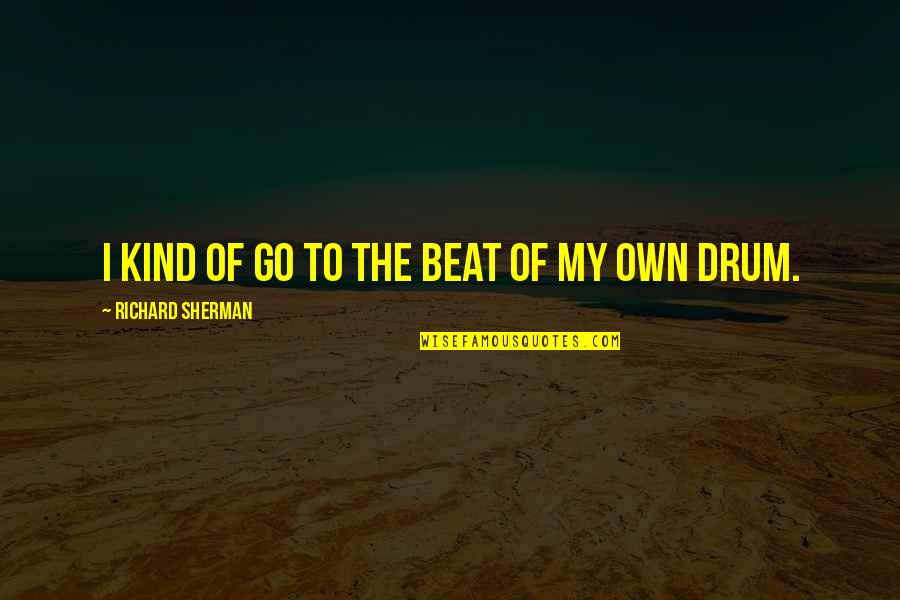 I kind of go to the beat of my own drum. —
Richard Sherman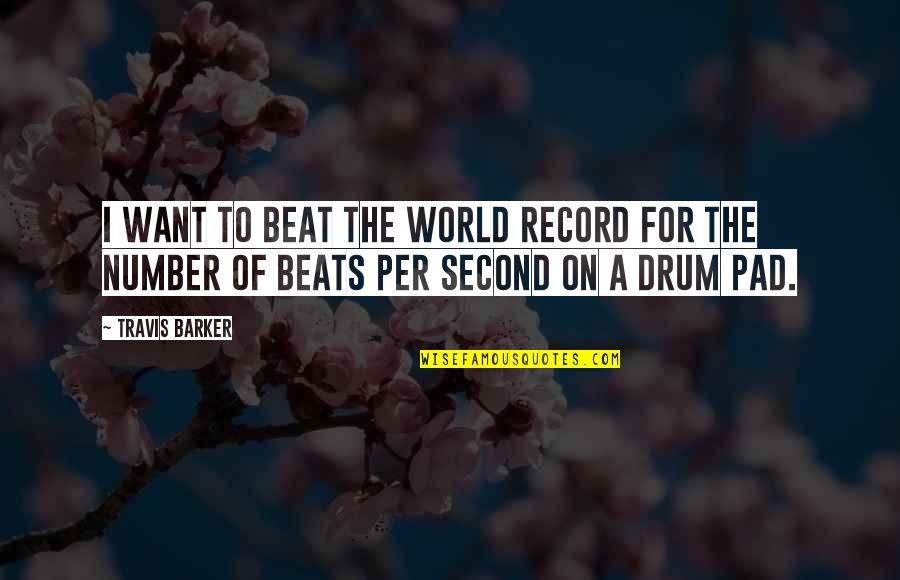 I want to beat the world record for the number of beats per second on a drum pad. —
Travis Barker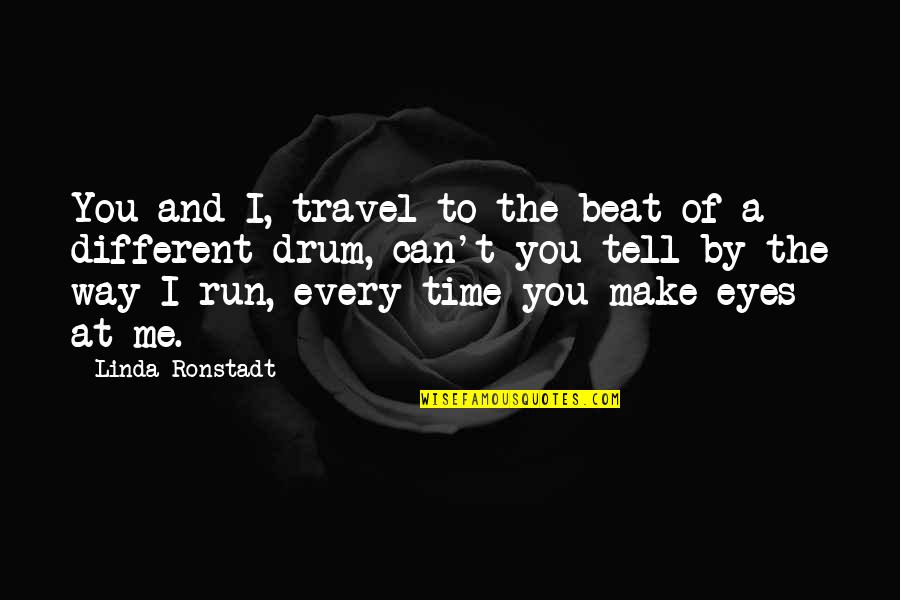 You and I, travel to the beat of a different drum, can't you tell by the way I run, every time you make eyes at me. —
Linda Ronstadt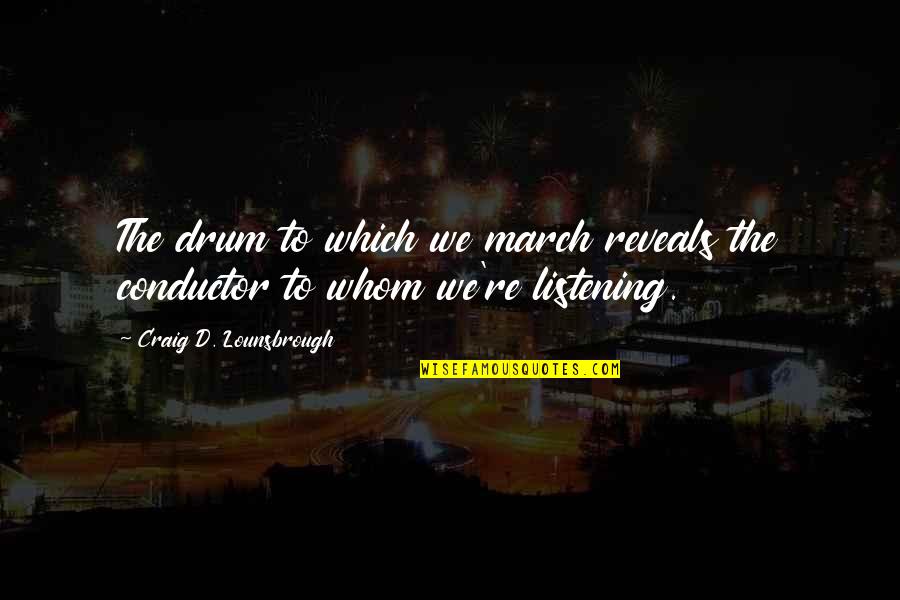 The drum to which we march reveals the conductor to whom we're listening. —
Craig D. Lounsbrough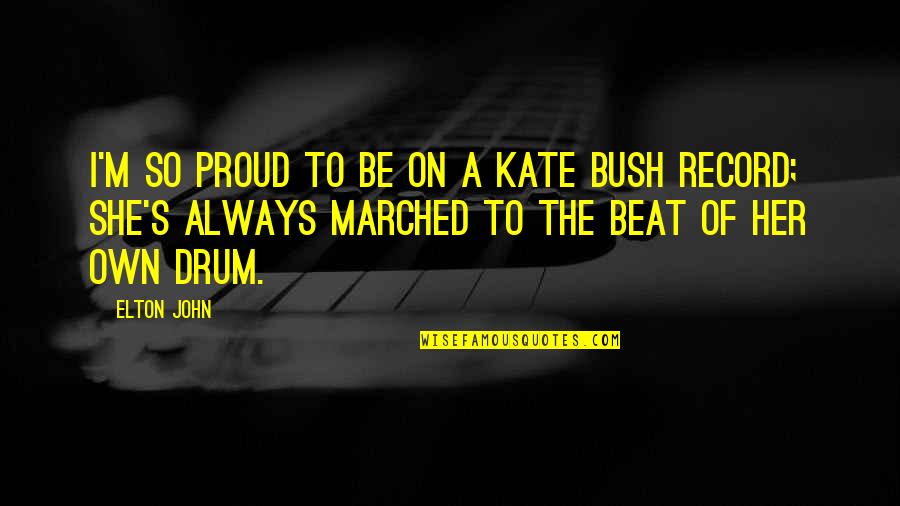 I'm so proud to be on a Kate Bush record; she's always marched to the beat of her own drum. —
Elton John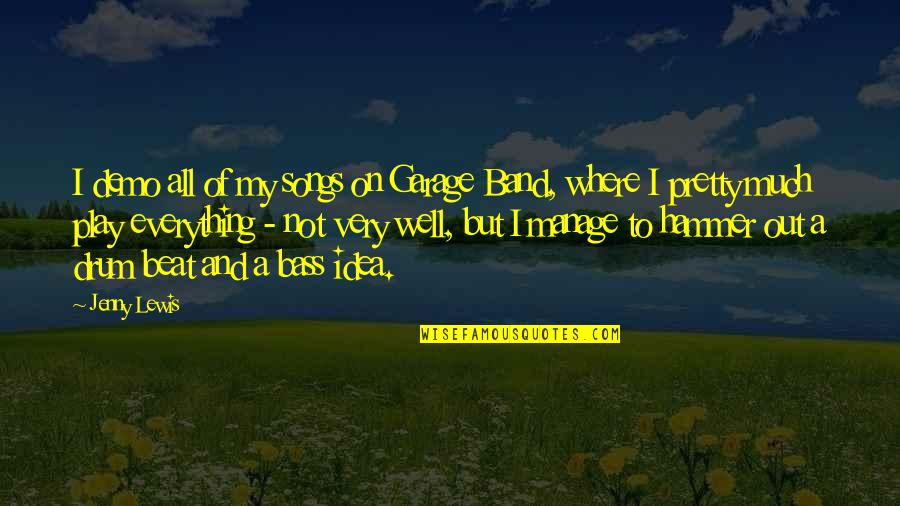 I demo all of my songs on Garage Band, where I pretty much play everything - not very well, but I manage to hammer out a
drum beat
and a bass idea. —
Jenny Lewis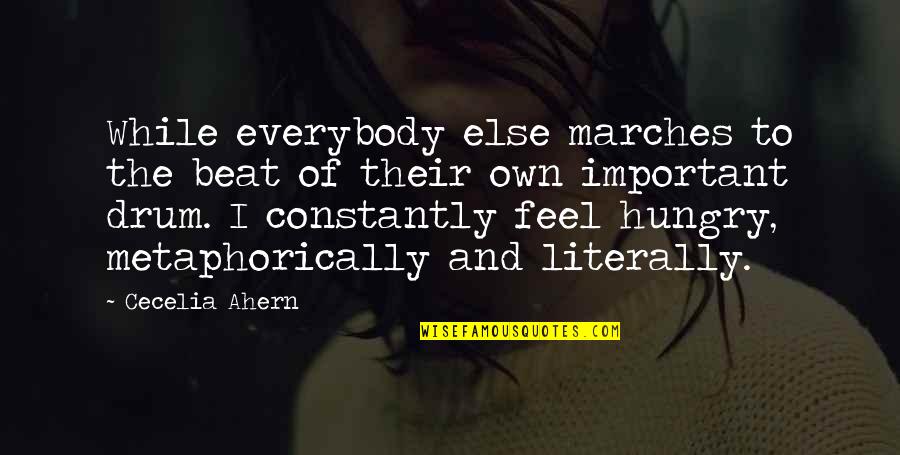 While everybody else marches to the beat of their own important drum. I constantly feel hungry, metaphorically and literally. —
Cecelia Ahern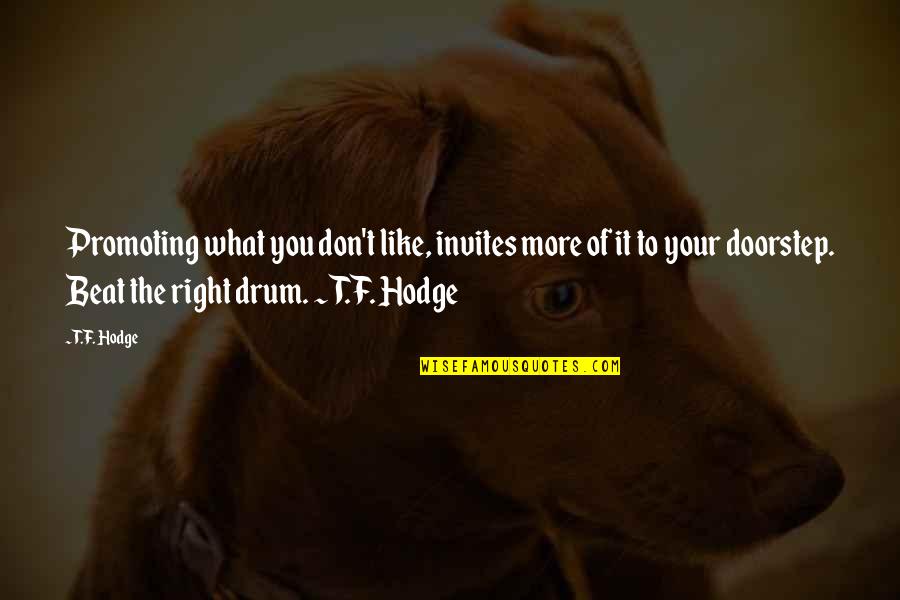 Promoting what you don't like, invites more of it to your doorstep. Beat the right drum. ~T.F. Hodge —
T.F. Hodge