Don't Follow Your Heart Quotes
Collection of top 28 famous quotes about Don't Follow Your Heart
Don't Follow Your Heart Quotes & Sayings
Happy to read and share the best inspirational Don't Follow Your Heart quotes, sayings and quotations on Wise Famous Quotes.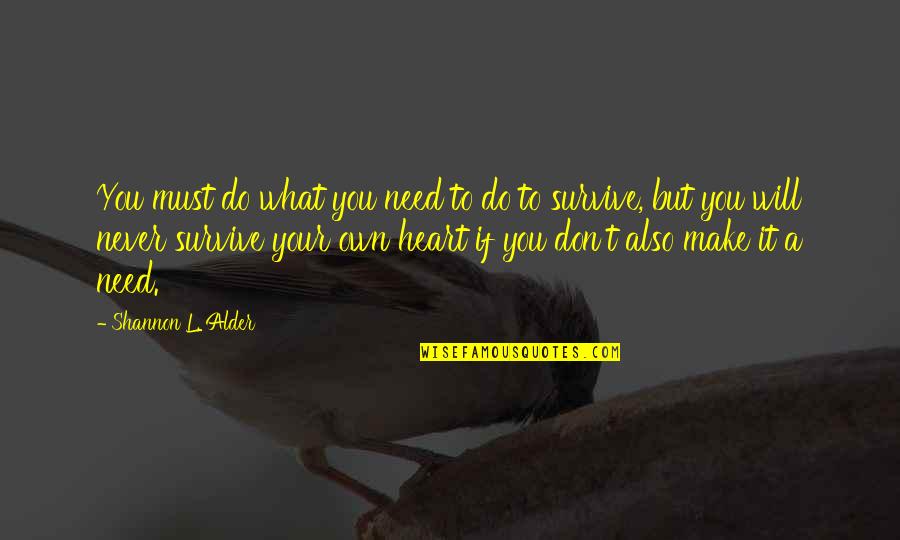 You must do what you need to do to survive, but you will never survive your own heart if you don't also make it a need.
—
Shannon L. Alder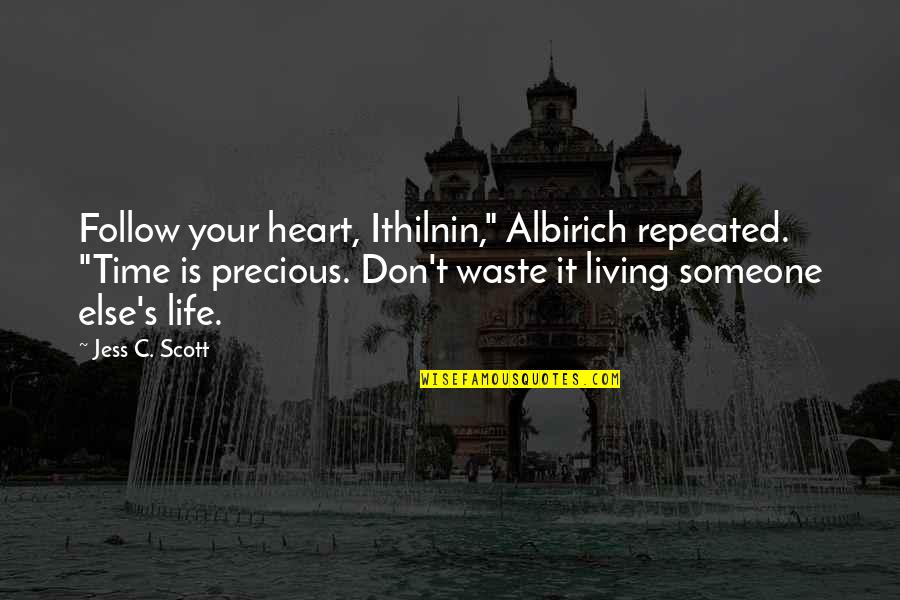 Follow your heart, Ithilnin," Albirich repeated. "Time is precious. Don't waste it living someone else's life.
—
Jess C. Scott
Don't let anyone steal your milk.
—
Ryan Blair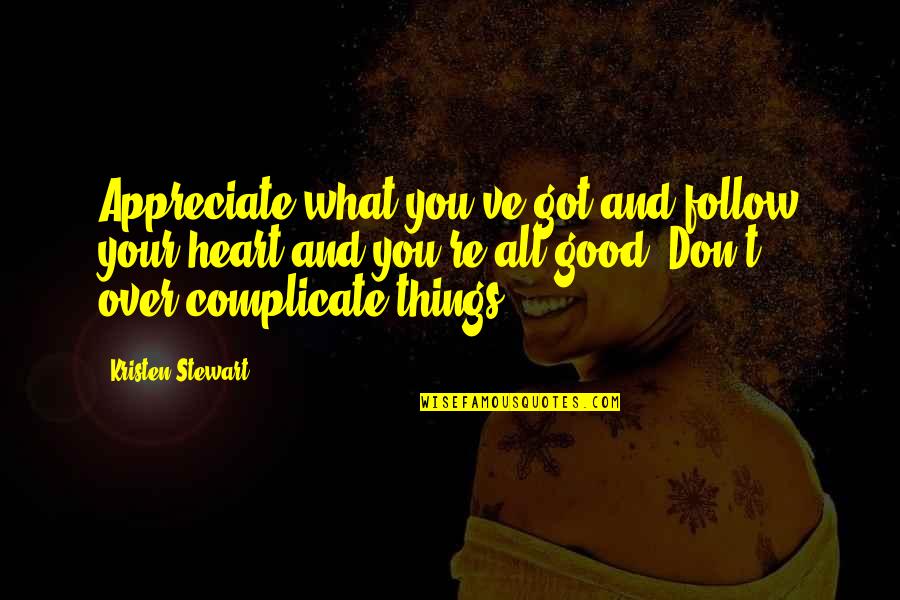 Appreciate what you've got and follow your heart and you're all good. Don't over-complicate things. —
Kristen Stewart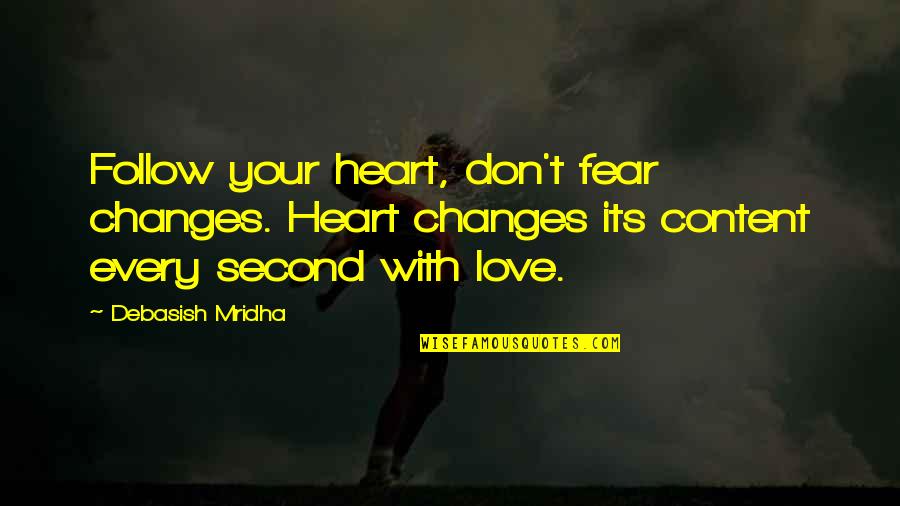 Follow your heart, don't fear changes. Heart changes its content every second with love. —
Debasish Mridha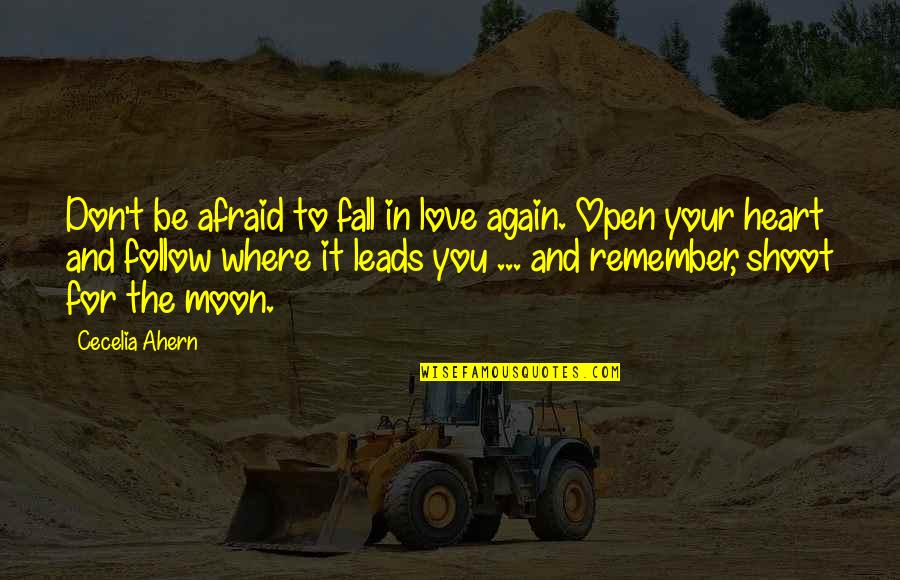 Don't be afraid to fall in love again. Open your heart and follow where it leads you ... and remember, shoot for the moon. —
Cecelia Ahern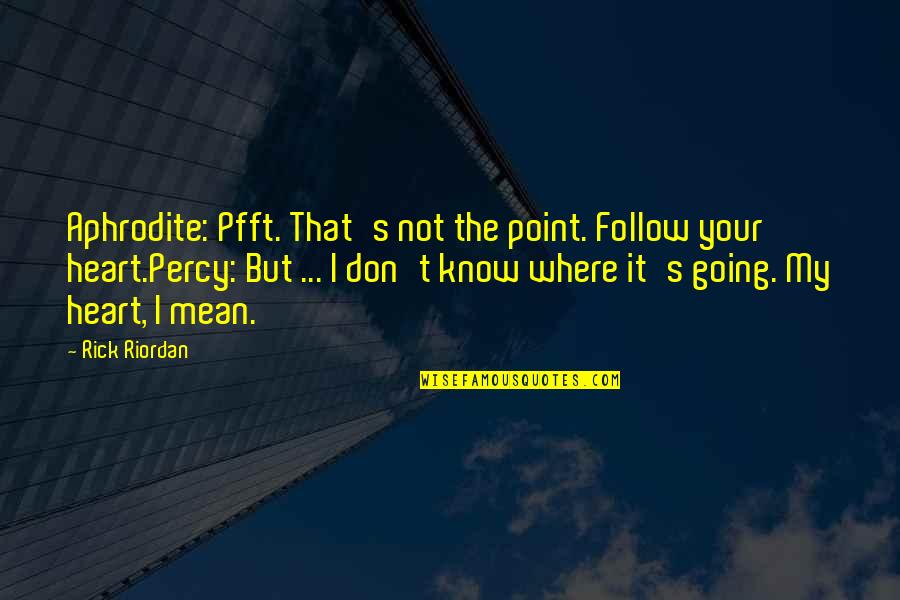 Aphrodite: Pfft. That's not the point. Follow your heart.
Percy: But ... I don't know where it's going. My heart, I mean. —
Rick Riordan
When the legs go, the heart and the head follow quickly behind. —
Don Meyer
Don't follow your heart
if you can't keep a beat —
Neil Leckman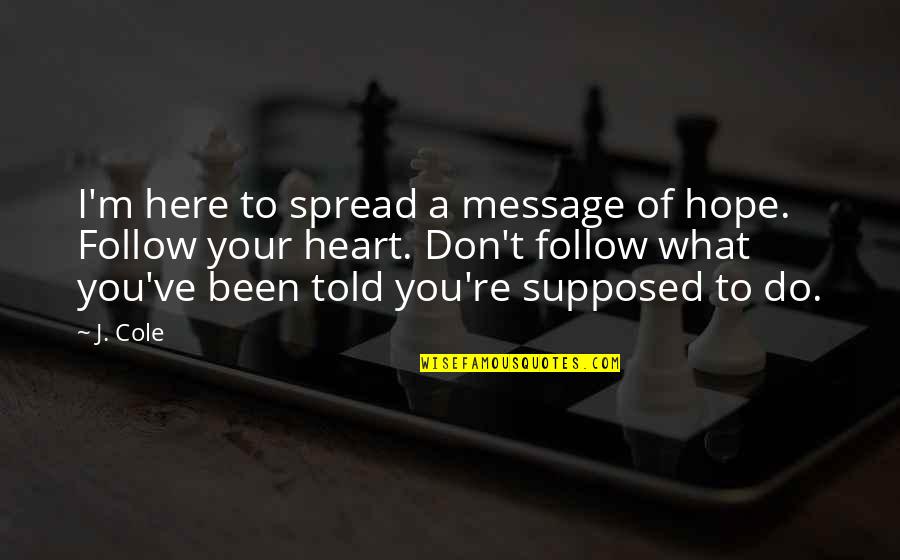 I'm here to spread a message of hope. Follow your heart. Don't follow what you've been told you're supposed to do. —
J. Cole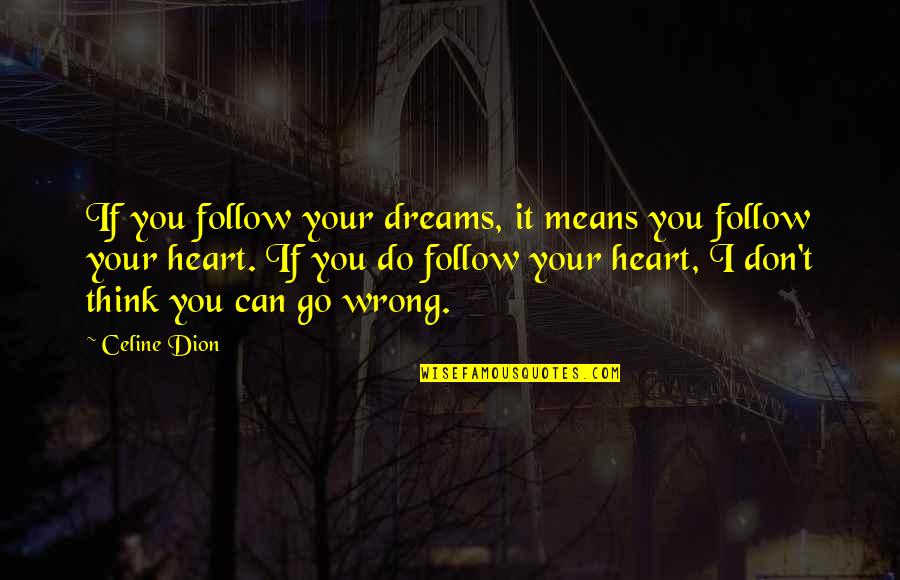 If you follow your dreams, it means you follow your heart. If you do follow your heart, I don't think you can go wrong. —
Celine Dion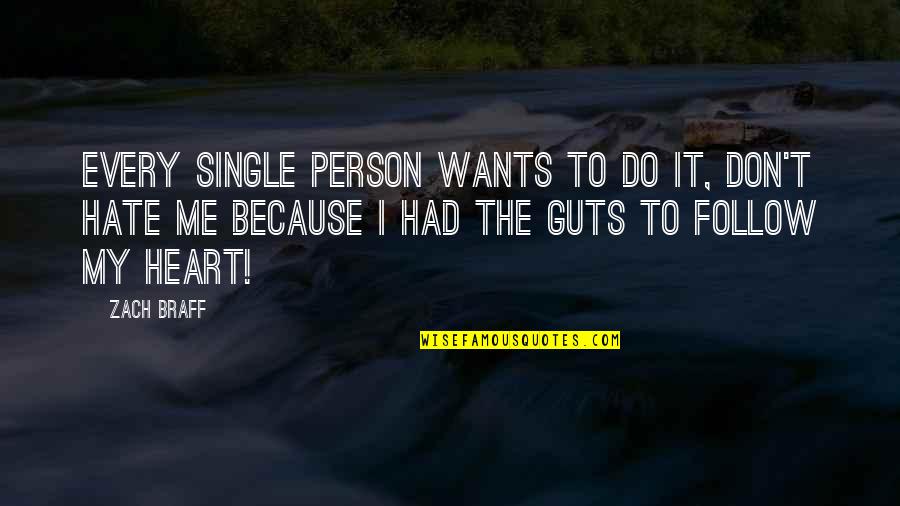 Every single person wants to do it, don't hate me because I had the guts to follow my heart! —
Zach Braff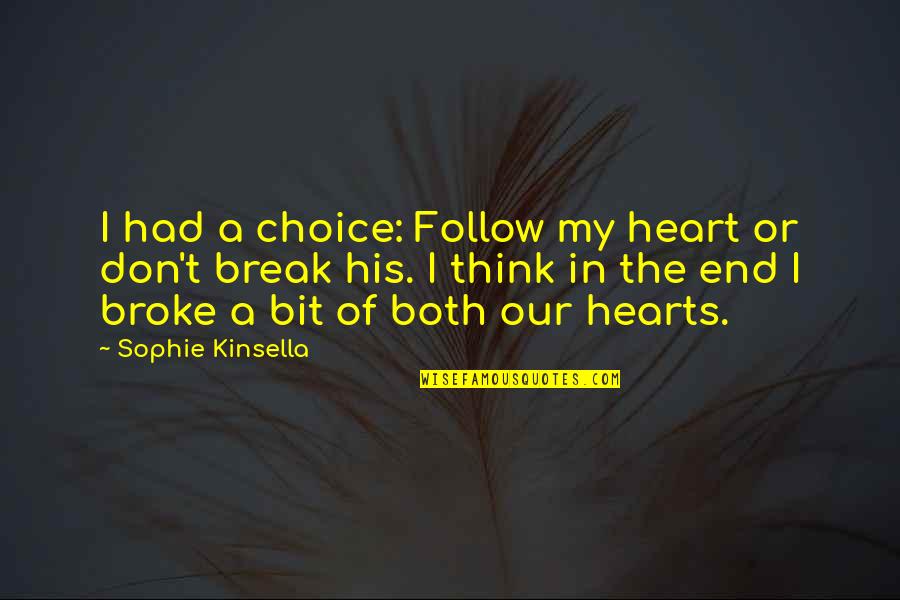 I had a choice: Follow my heart or don't break his. I think in the end I broke a bit of both our hearts. —
Sophie Kinsella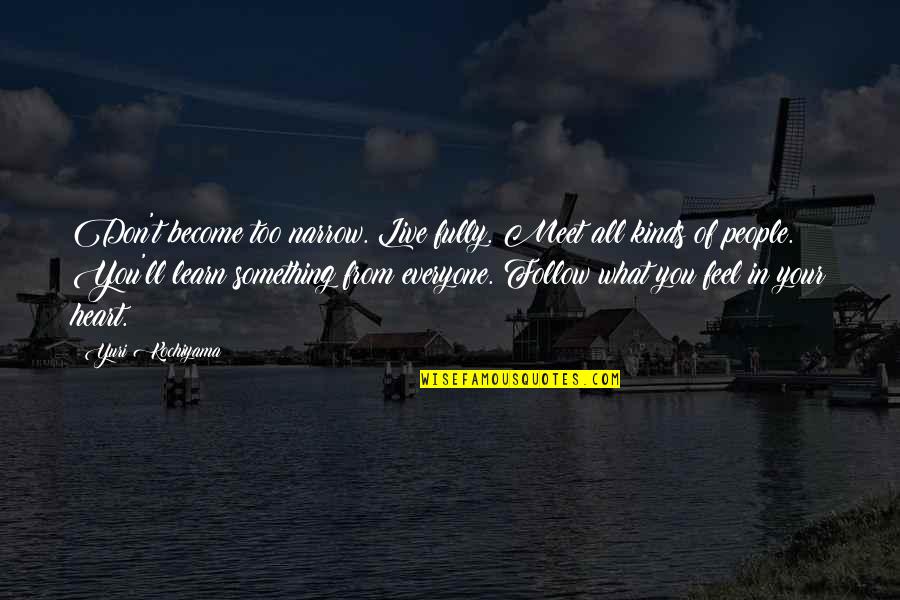 Don't become too narrow. Live fully. Meet all kinds of people. You'll learn something from everyone. Follow what you feel in your heart. —
Yuri Kochiyama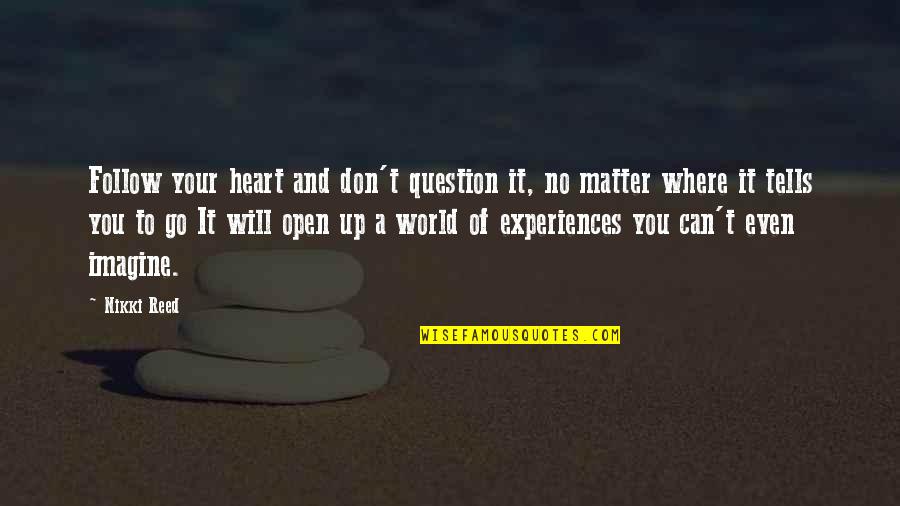 Follow your heart and don't question it, no matter where it tells you to go It will open up a world of experiences you can't even imagine. —
Nikki Reed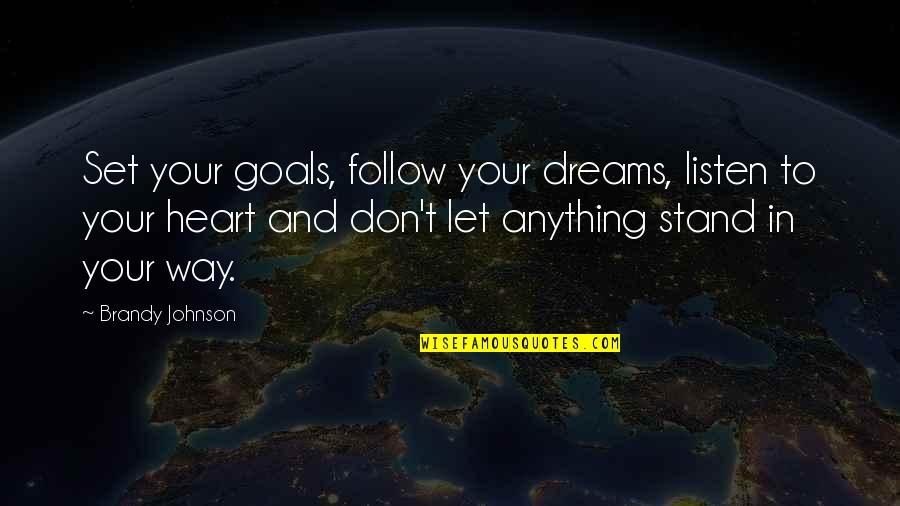 Set your goals, follow your dreams, listen to your heart and don't let anything stand in your way. —
Brandy Johnson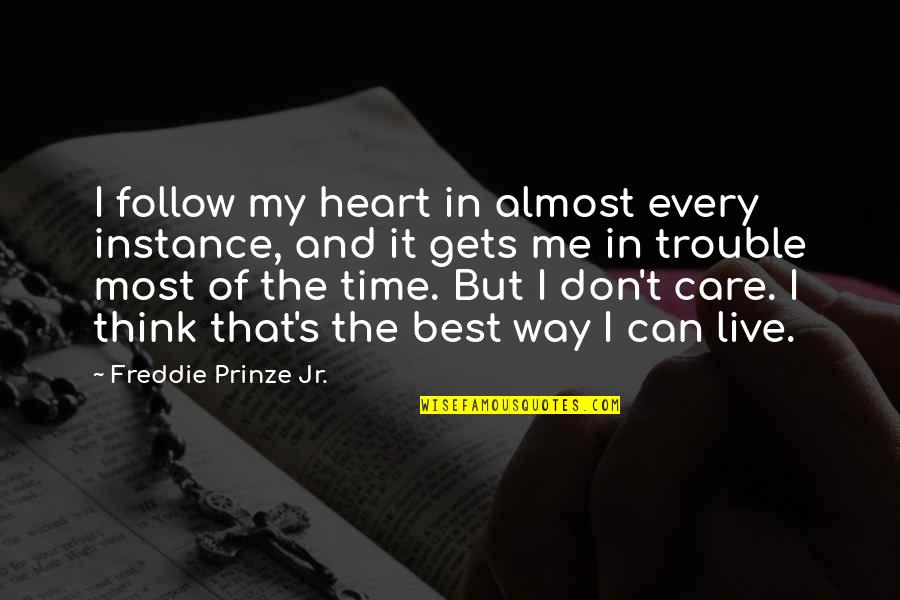 I follow my heart in almost every instance, and it gets me in trouble most of the time. But I don't care. I think that's the best way I can live. —
Freddie Prinze Jr.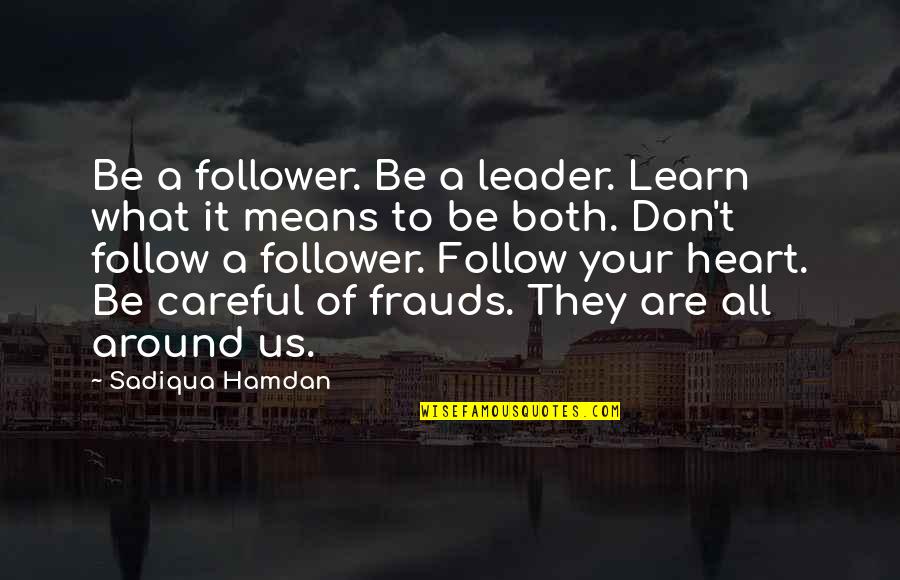 Be a follower. Be a leader. Learn what it means to be both. Don't follow a follower. Follow your heart. Be careful of frauds. They are all around us. —
Sadiqua Hamdan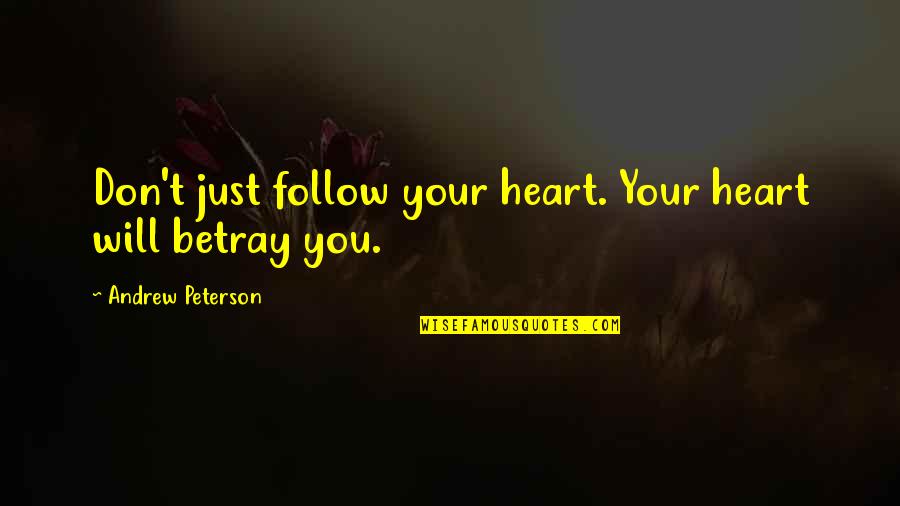 Don't just follow your heart. Your heart will betray you. —
Andrew Peterson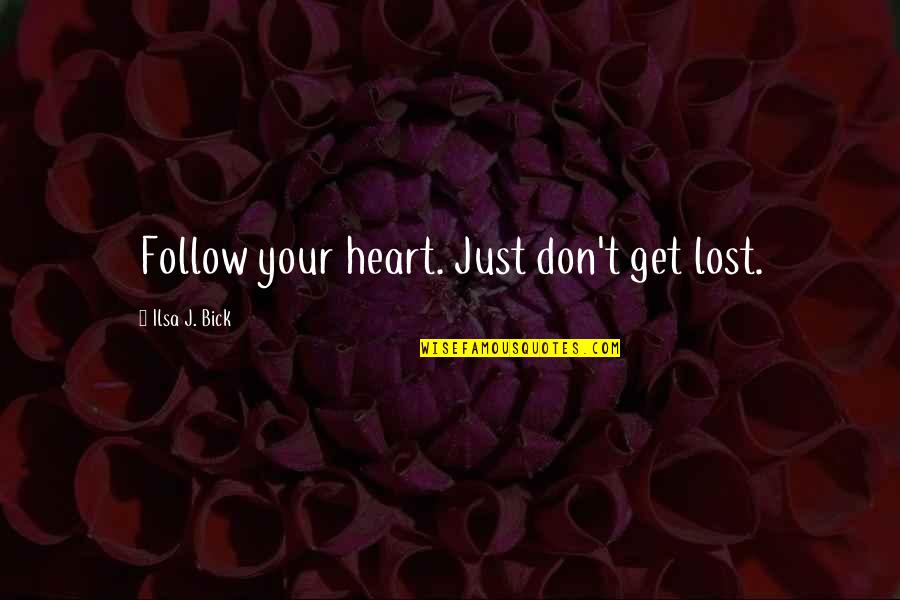 Follow your heart. Just don't get lost. —
Ilsa J. Bick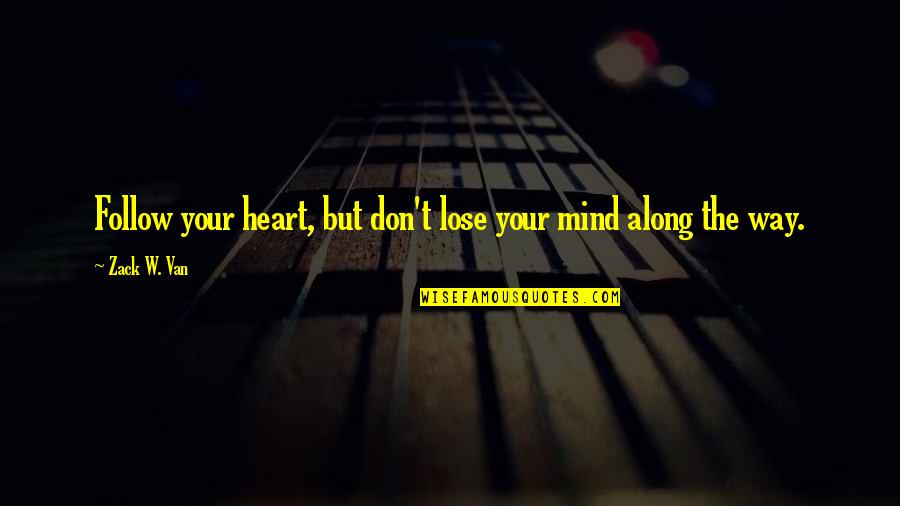 Follow your heart, but don't lose your mind along the way. —
Zack W. Van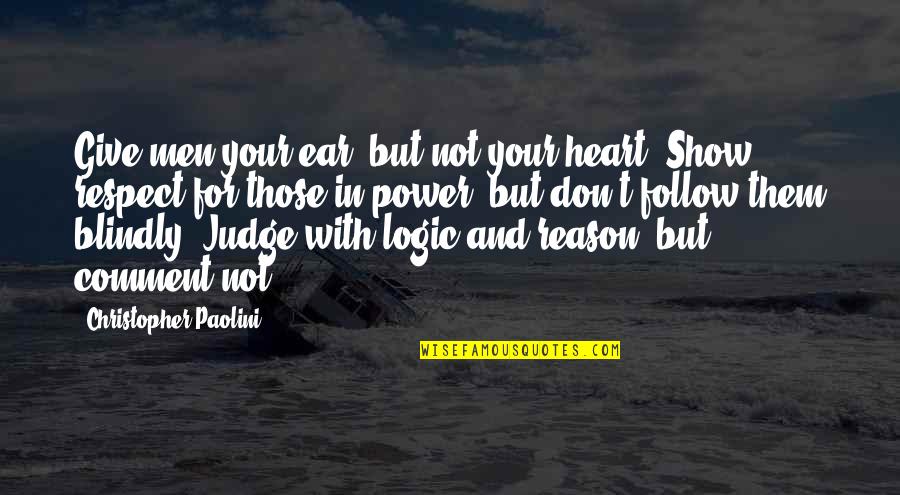 Give men your ear, but not your heart. Show respect for those in power, but don't follow them blindly. Judge with logic and reason, but comment not. —
Christopher Paolini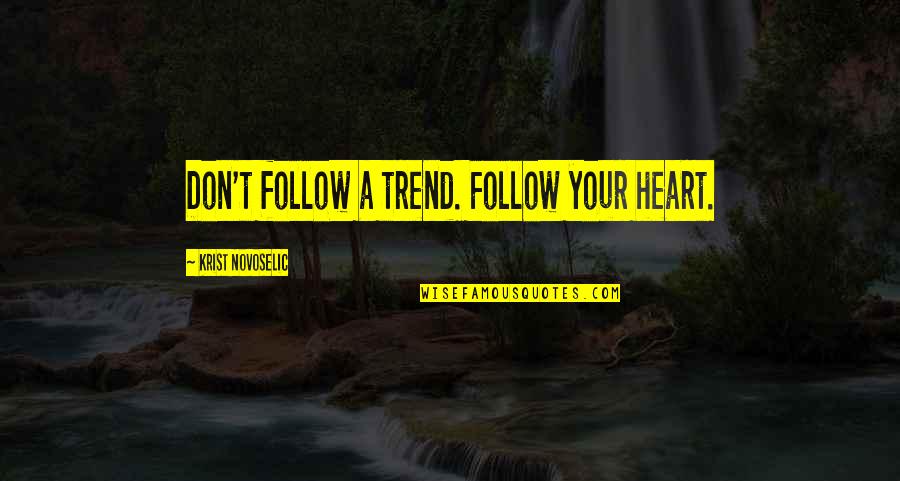 Don't follow a trend. Follow your heart. —
Krist Novoselic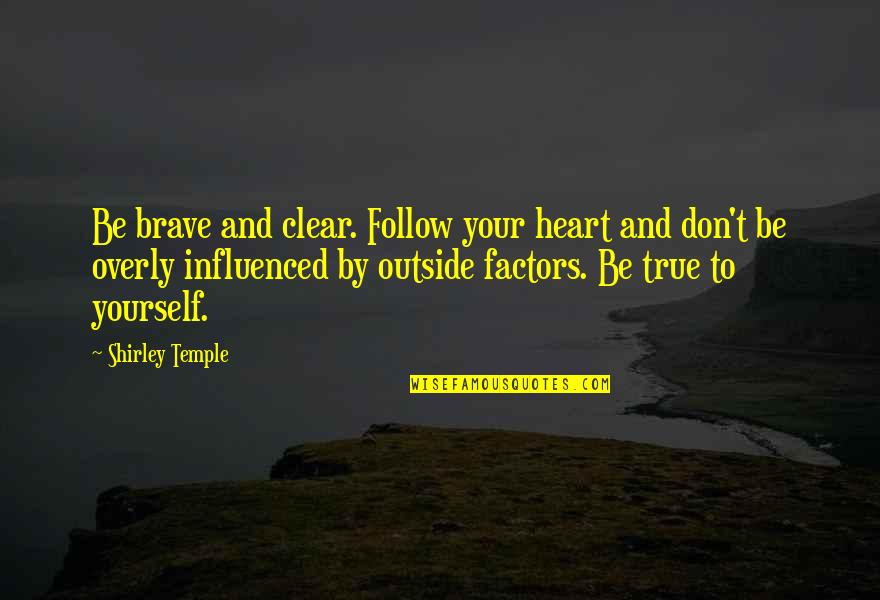 Be brave and clear. Follow your heart and don't be overly influenced by outside factors. Be true to yourself. —
Shirley Temple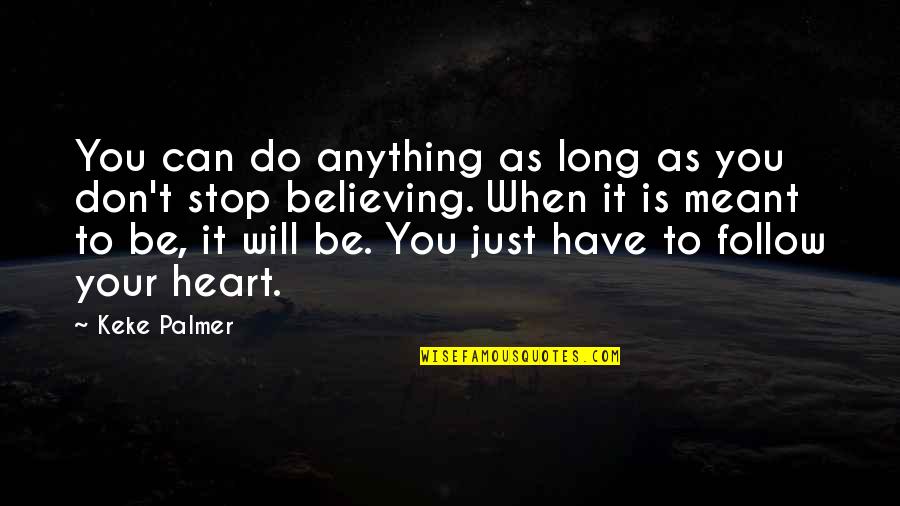 You can do anything as long as you don't stop believing. When it is meant to be, it will be. You just have to follow your heart. —
Keke Palmer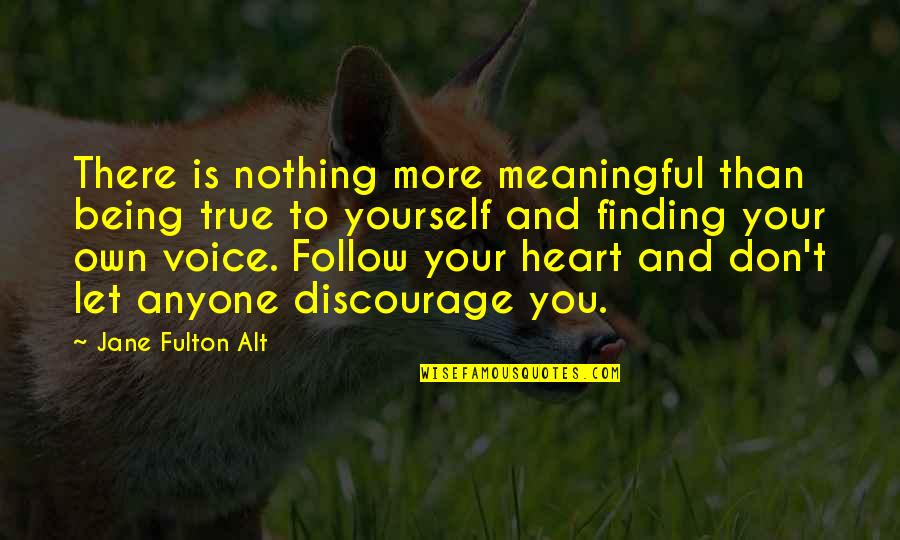 There is nothing more meaningful than being true to yourself and finding your own voice. Follow your heart and don't let anyone discourage you. —
Jane Fulton Alt