Don't Expect Too Much Quotes
Collection of top 48 famous quotes about Don't Expect Too Much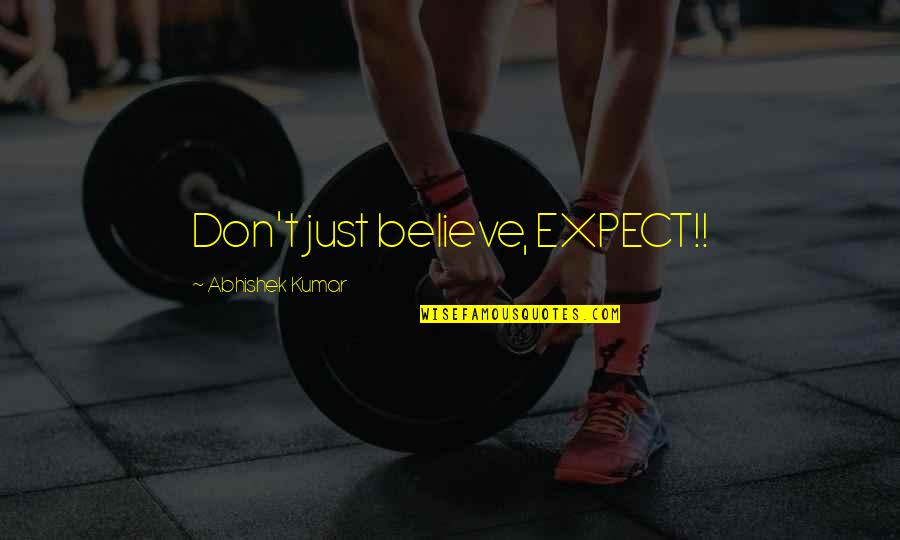 Don't just believe, EXPECT!!
—
Abhishek Kumar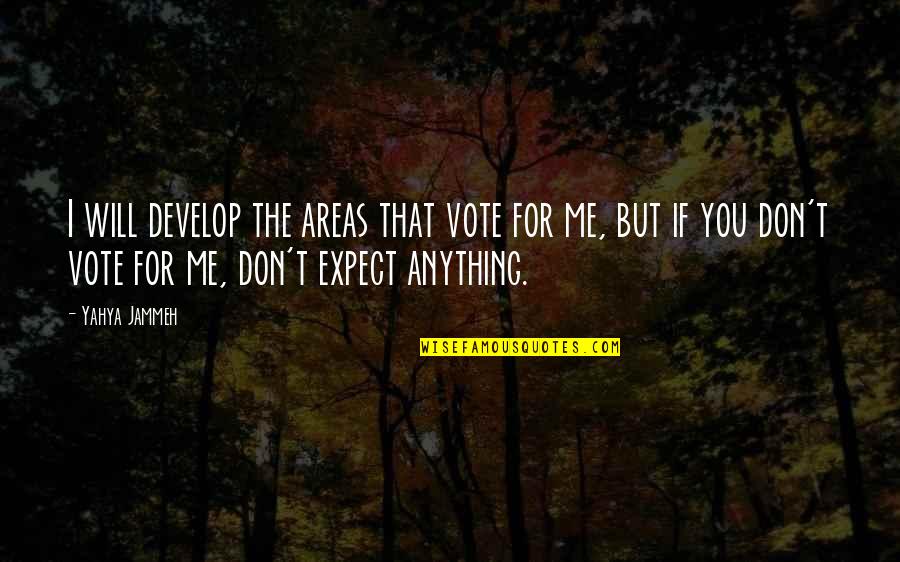 I will develop the areas that vote for me, but if you don't vote for me, don't expect anything.
—
Yahya Jammeh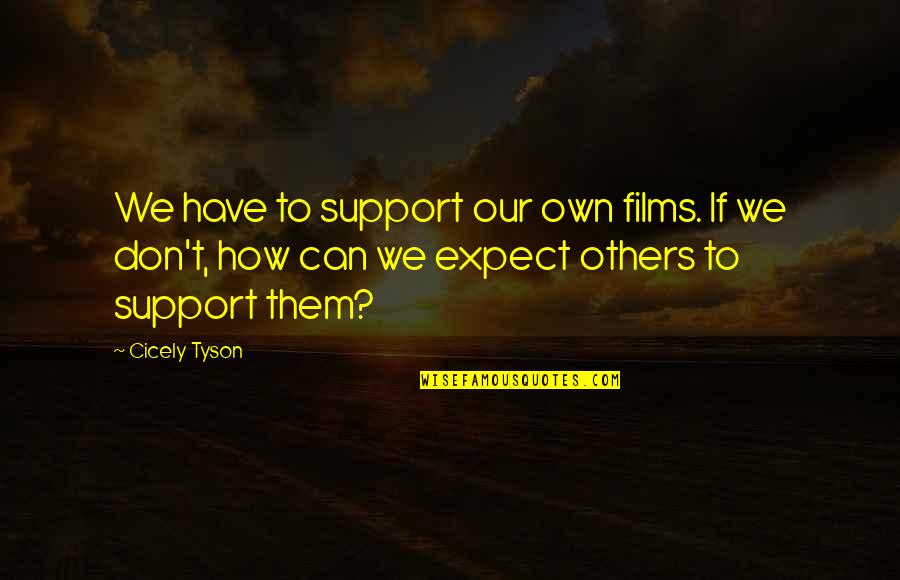 We have to support our own films. If we don't, how can we expect others to support them?
—
Cicely Tyson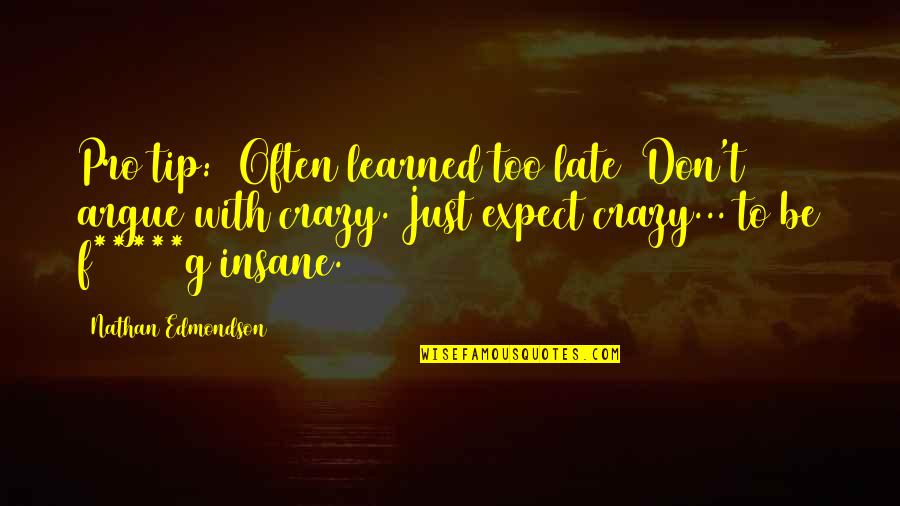 Pro tip: (Often learned too late) Don't argue with crazy. Just expect crazy... to be f*****g insane.
—
Nathan Edmondson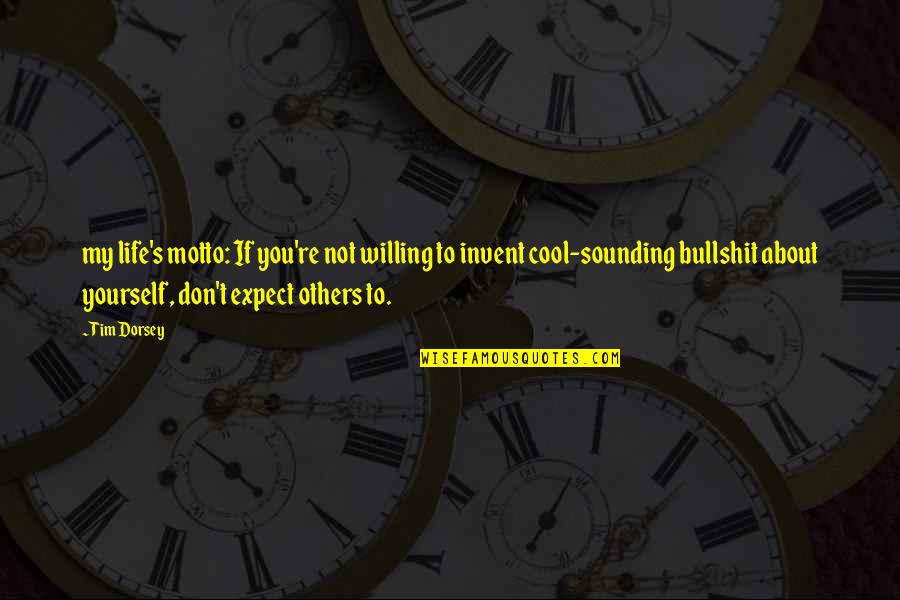 my life's motto: If you're not willing to invent cool-sounding bullshit about yourself, don't expect others to.
—
Tim Dorsey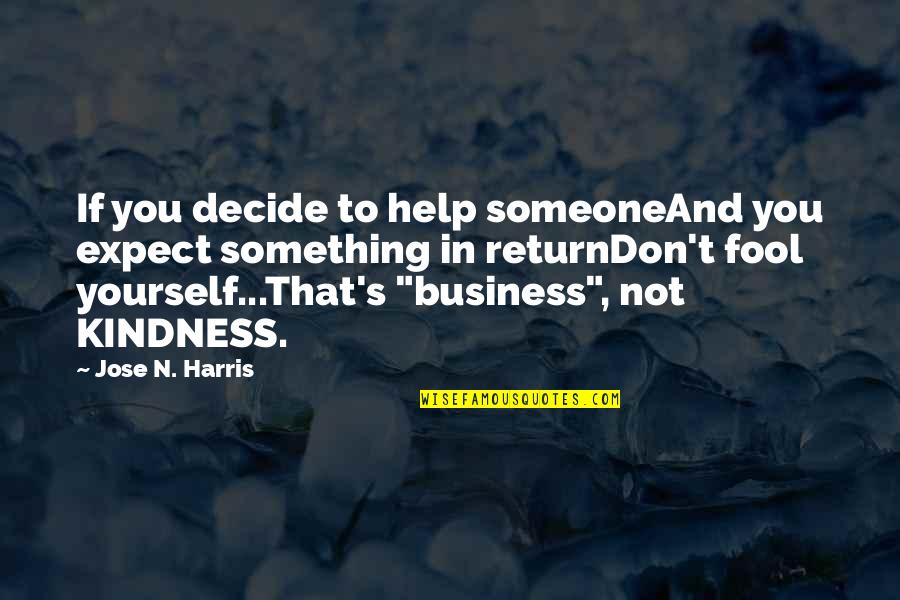 If you decide to help someone
And you expect something in return
Don't fool yourself...
That's "business", not KINDNESS. —
Jose N. Harris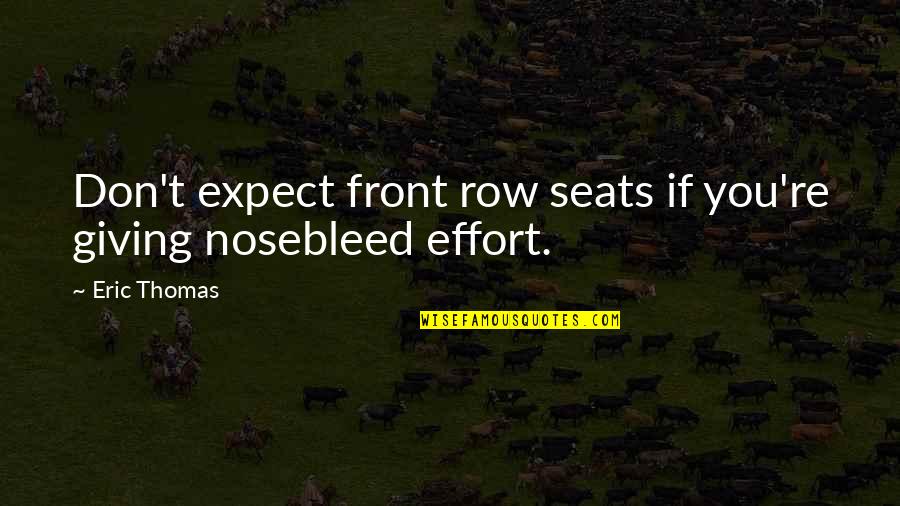 Don't expect front row seats if you're giving nosebleed effort. —
Eric Thomas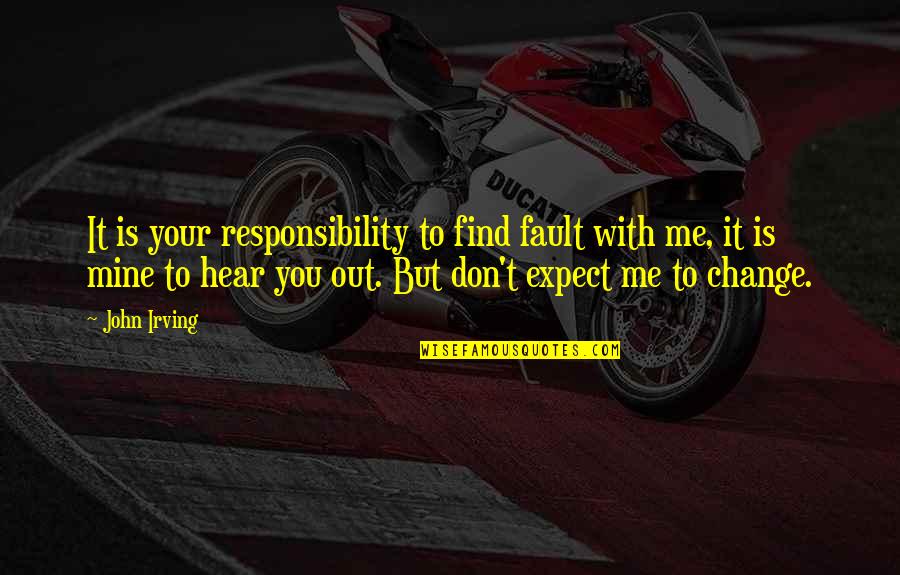 It is your responsibility to find fault with me, it is mine to hear you out. But don't expect me to change. —
John Irving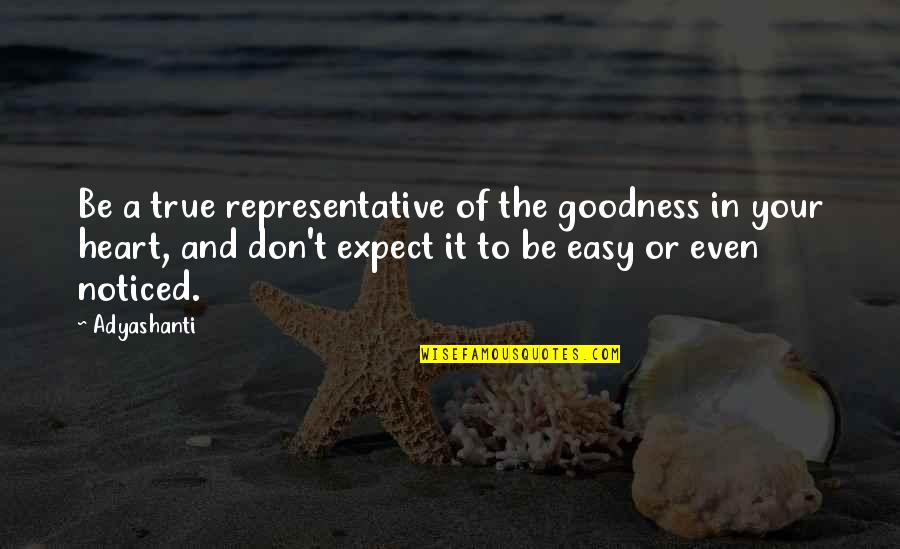 Be a true representative of the goodness in your heart, and don't expect it to be easy or even noticed. —
Adyashanti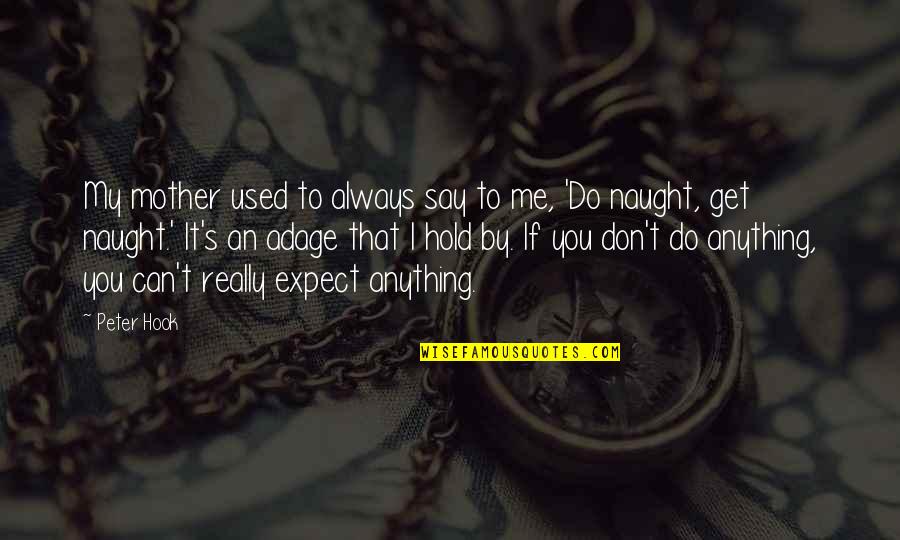 My mother used to always say to me, 'Do naught, get naught.' It's an adage that I hold by. If you don't do anything, you can't really expect anything. —
Peter Hook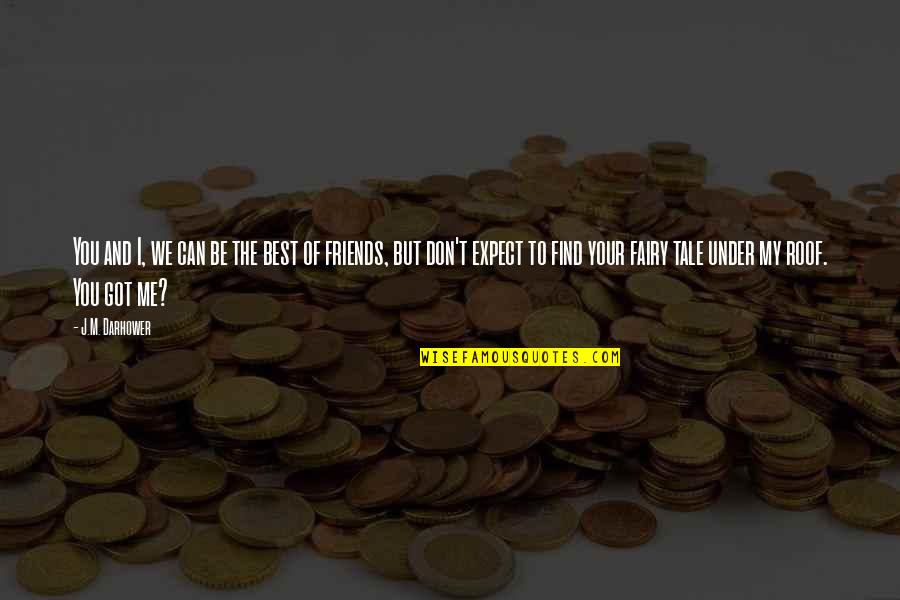 You and I, we can be the best of friends, but don't expect to find your fairy tale under my roof. You got me? —
J.M. Darhower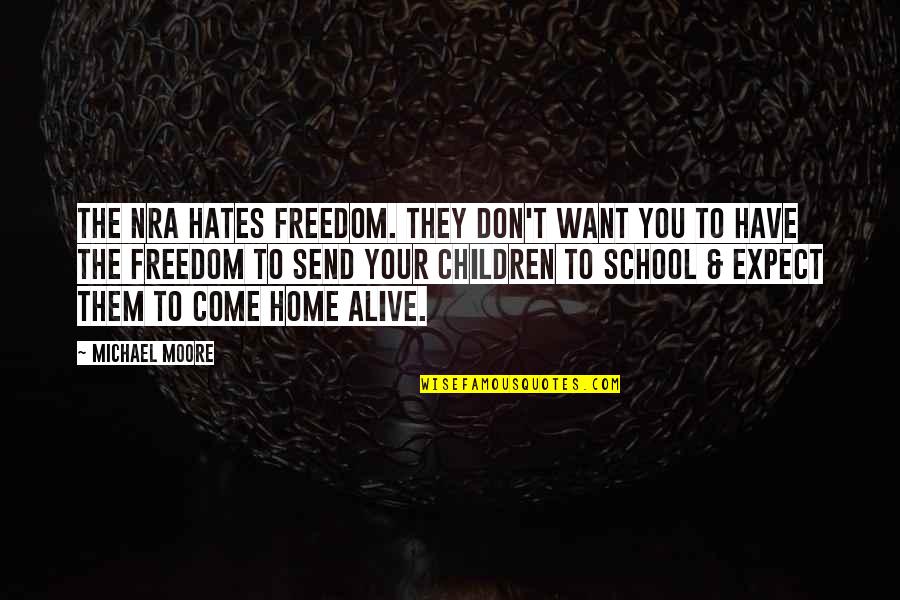 The NRA hates freedom. They don't want you to have the freedom to send your children to school & expect them to come home alive. —
Michael Moore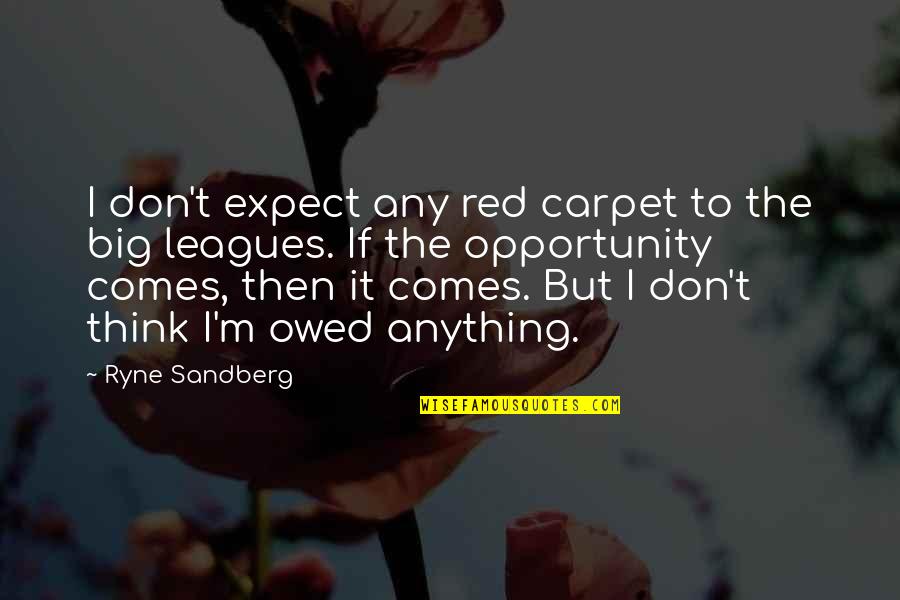 I don't expect any red carpet to the big leagues. If the opportunity comes, then it comes. But I don't think I'm owed anything. —
Ryne Sandberg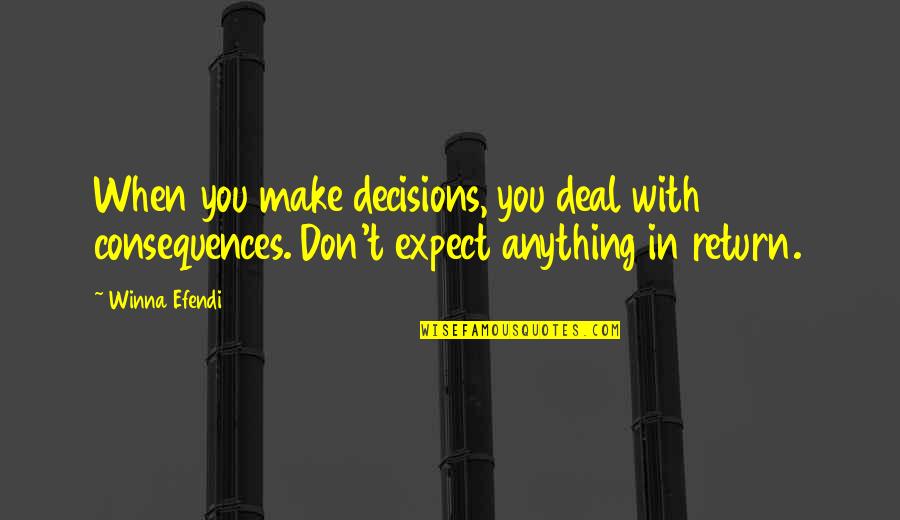 When you make decisions, you deal with consequences. Don't expect anything in return. —
Winna Efendi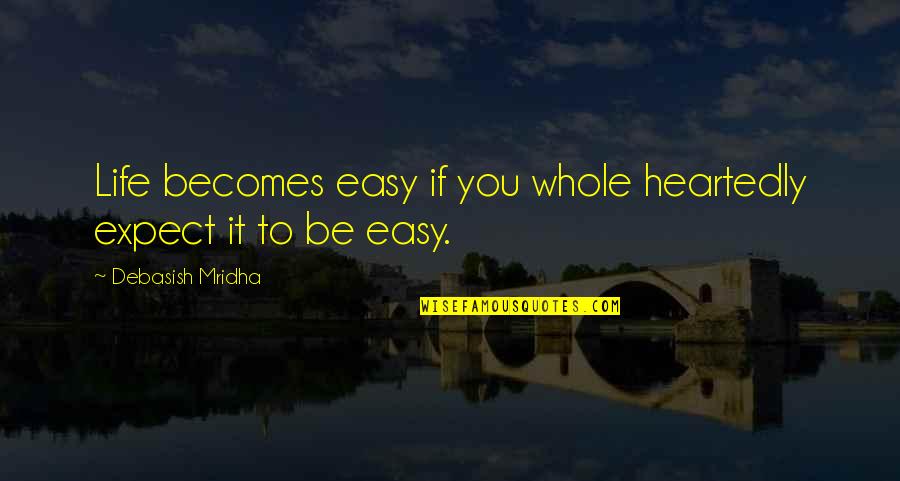 Life becomes easy if you whole heartedly expect it to be easy. —
Debasish Mridha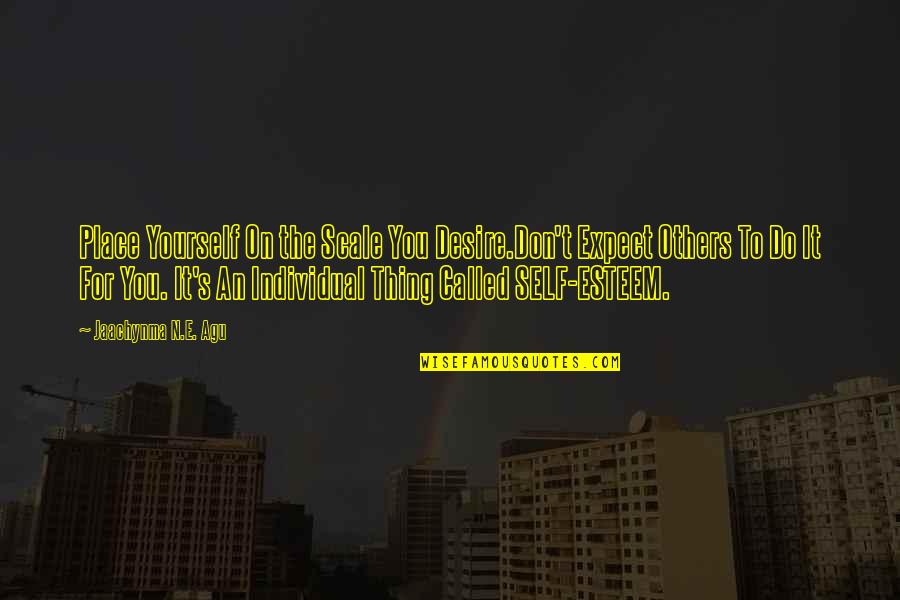 Place Yourself On the Scale You Desire.Don't Expect Others To Do It For You. It's An Individual Thing Called SELF-ESTEEM. —
Jaachynma N.E. Agu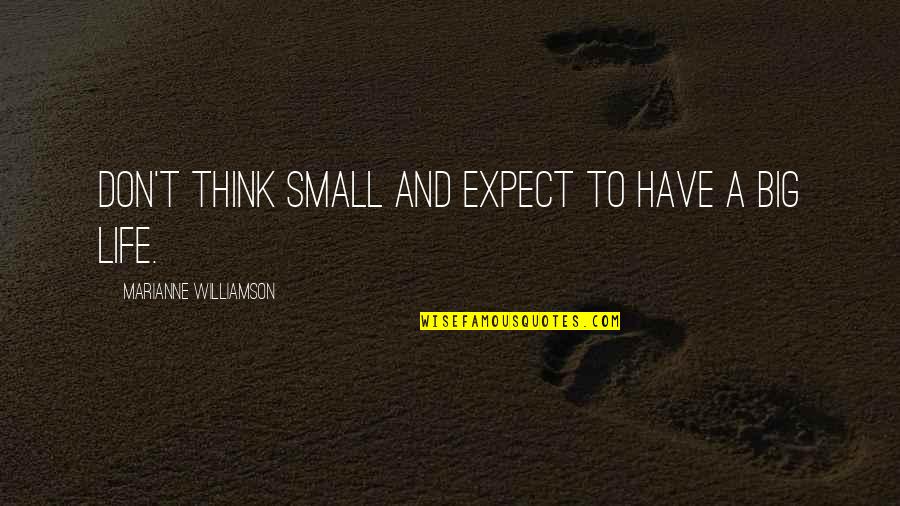 Don't think small and expect to have a big life. —
Marianne Williamson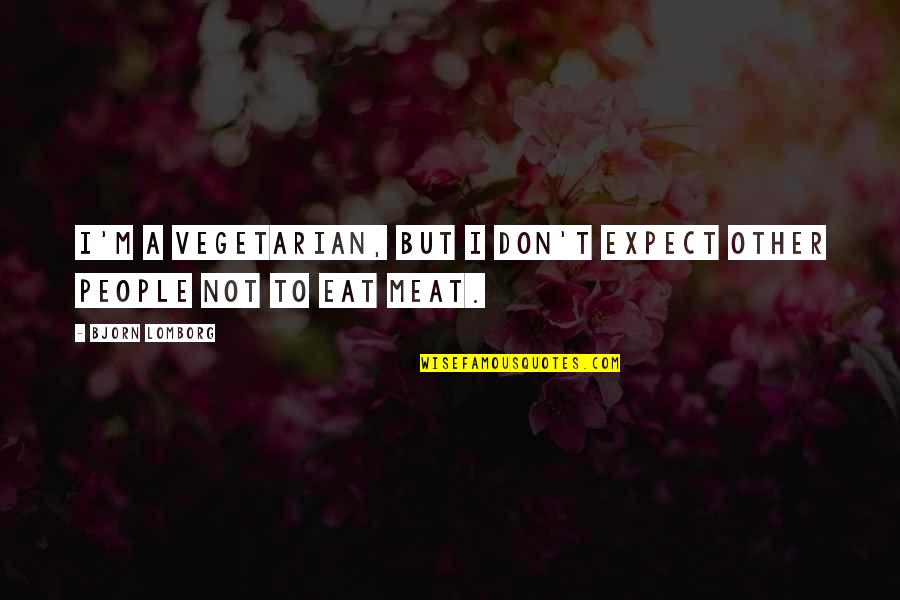 I'm a vegetarian, but I don't expect other people not to eat meat. —
Bjorn Lomborg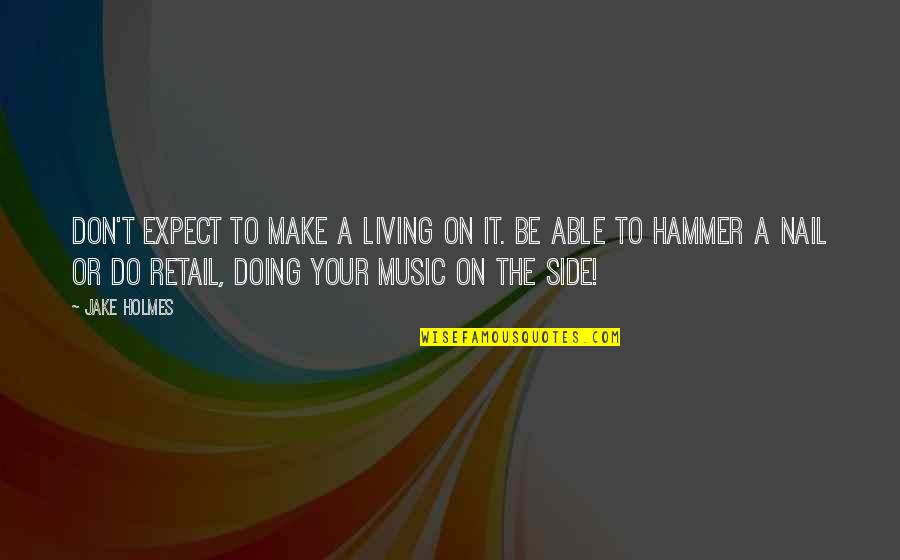 Don't expect to make a living on it. Be able to hammer a nail or do retail, doing your music on the side! —
Jake Holmes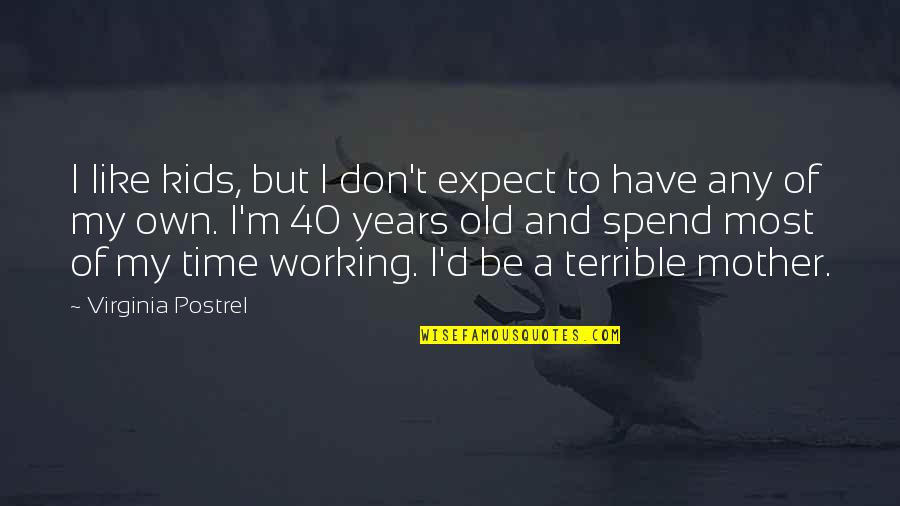 I like kids, but I don't expect to have any of my own. I'm 40 years old and spend most of my time working. I'd be a terrible mother. —
Virginia Postrel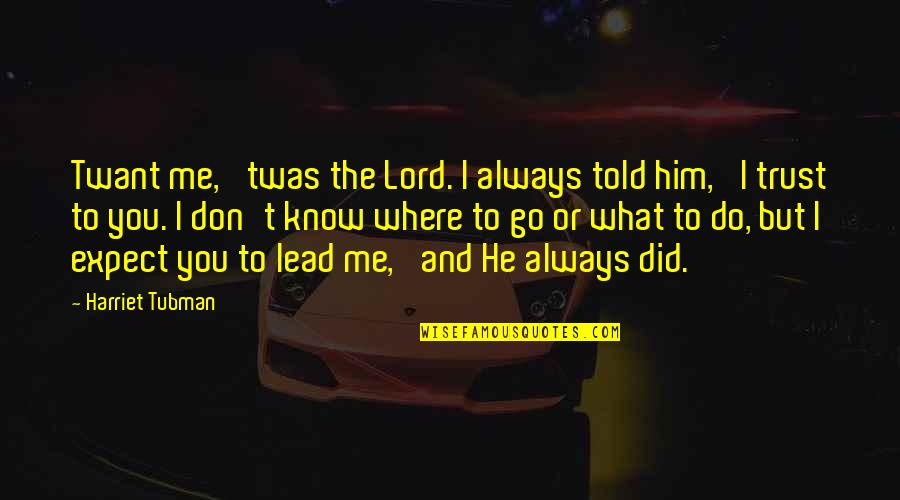 Twant me, 'twas the Lord. I always told him, 'I trust to you. I don't know where to go or what to do, but I expect you to lead me,' and He always did. —
Harriet Tubman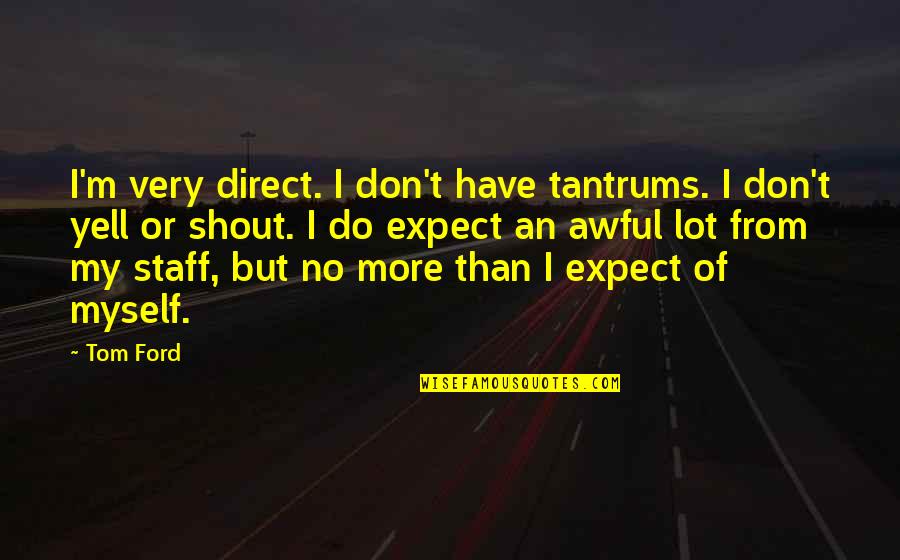 I'm very direct. I don't have tantrums. I don't yell or shout. I do expect an awful lot from my staff, but no more than I expect of myself. —
Tom Ford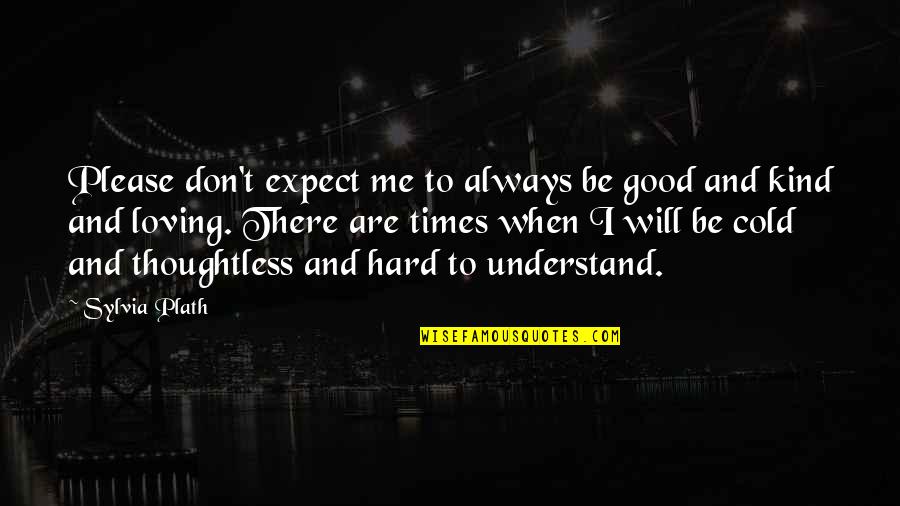 Please don't expect me to always be good and kind and loving. There are times when I will be cold and thoughtless and hard to understand. —
Sylvia Plath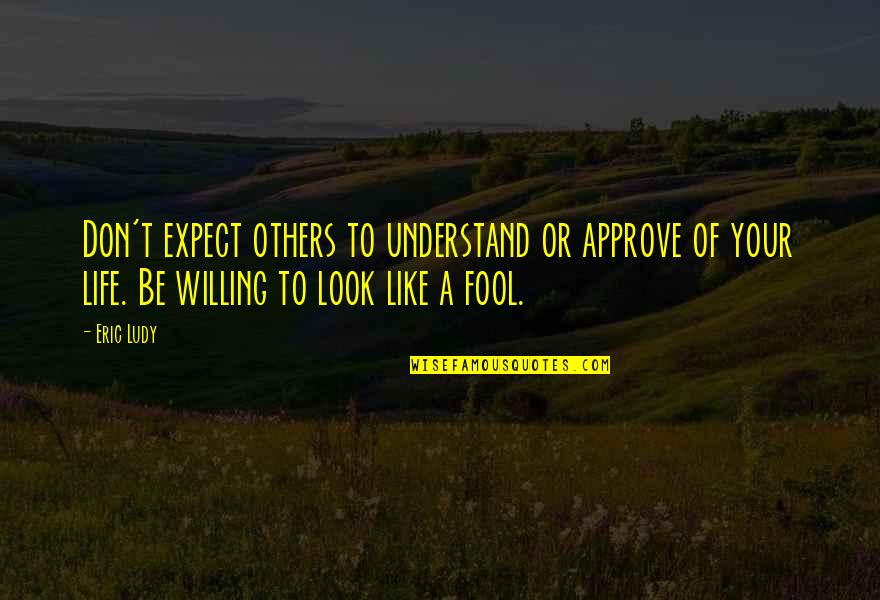 Don't expect others to understand or approve of your life. Be willing to look like a fool. —
Eric Ludy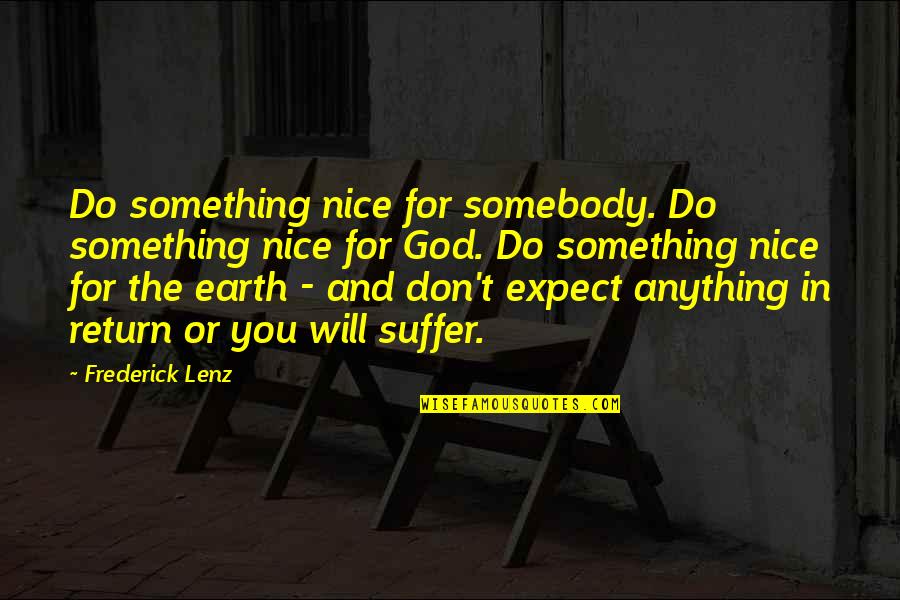 Do something nice for somebody. Do something nice for God. Do something nice for the earth - and don't expect anything in return or you will suffer. —
Frederick Lenz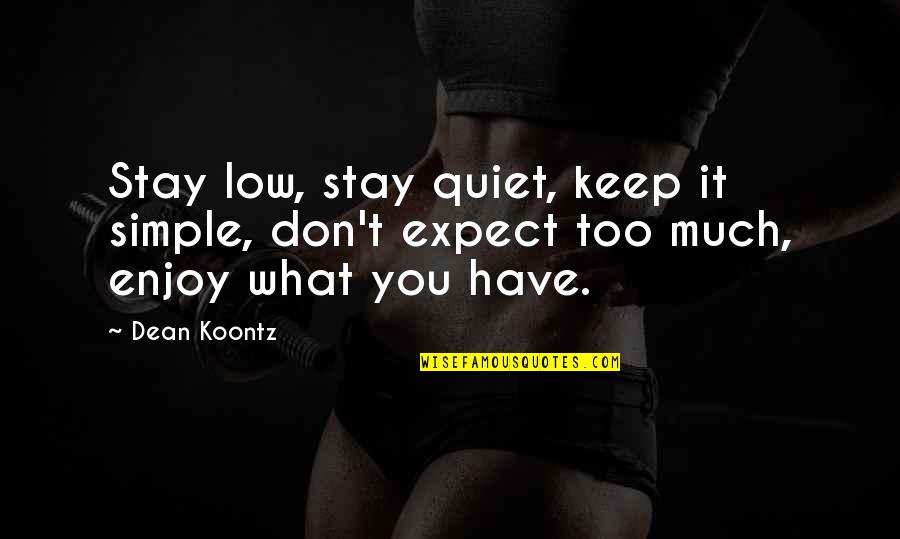 Stay low, stay quiet, keep it simple,
don't expect too much
, enjoy what you have. —
Dean Koontz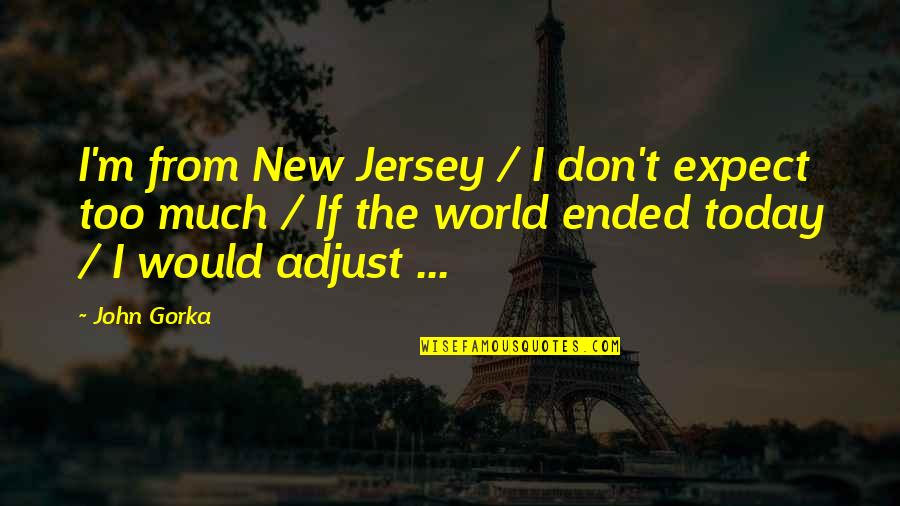 I'm from New Jersey / I
don't expect too much
/ If the world ended today / I would adjust ... —
John Gorka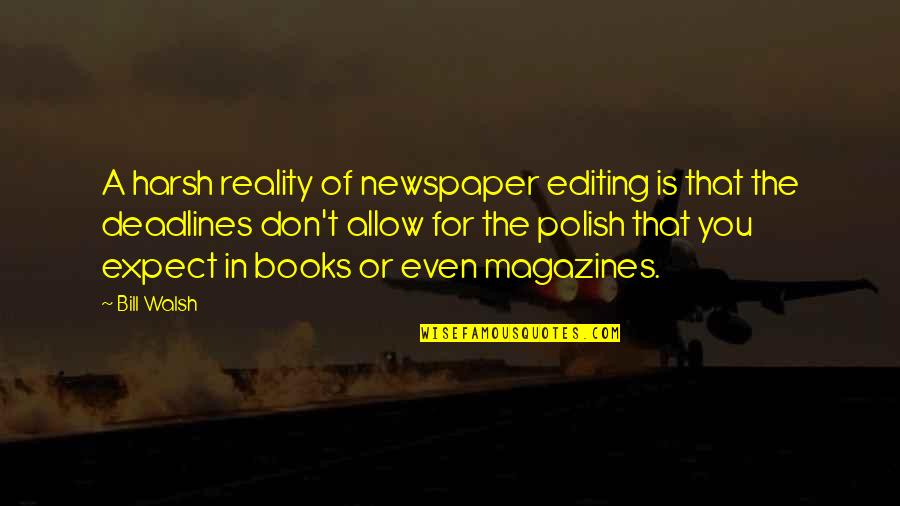 A harsh reality of newspaper editing is that the deadlines don't allow for the polish that you expect in books or even magazines. —
Bill Walsh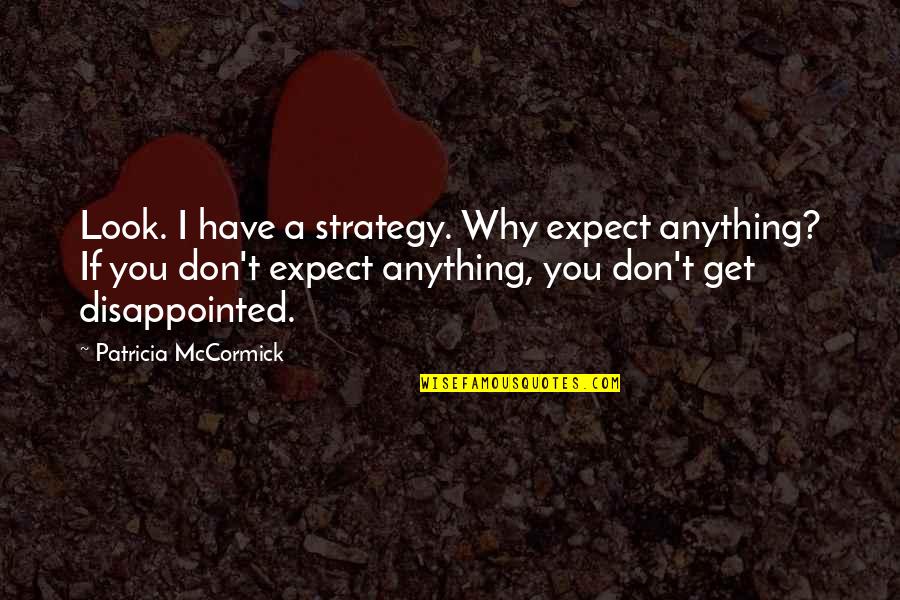 Look. I have a strategy. Why expect anything? If you don't expect anything, you don't get disappointed. —
Patricia McCormick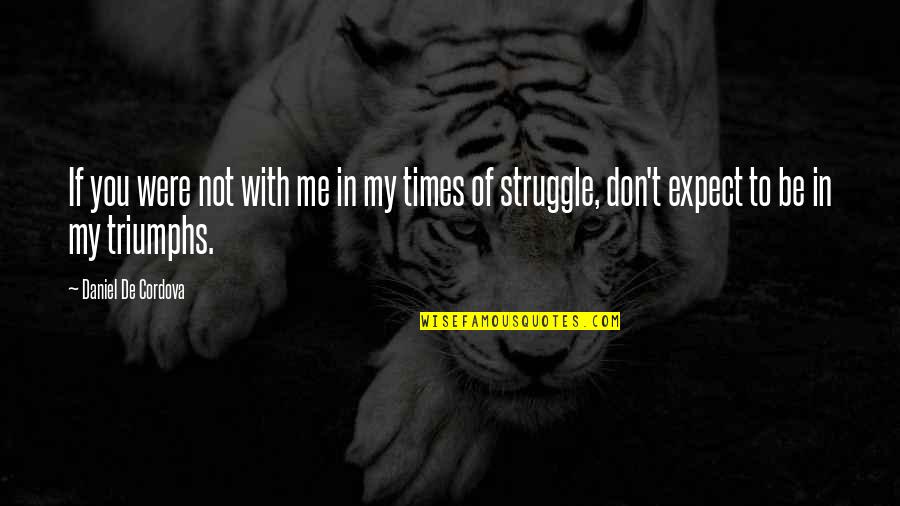 If you were not with me in my times of struggle, don't expect to be in my triumphs. —
Daniel De Cordova
When the condemning weight of the law is removed, people don't react with wild sin, as we might expect; they relax in their new freedom. —
Tullian Tchividjian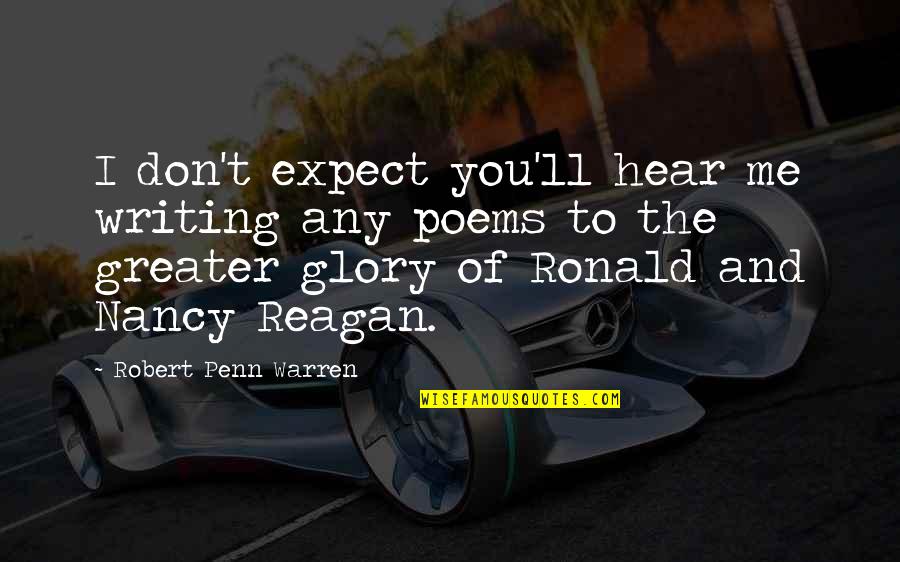 I don't expect you'll hear me writing any poems to the greater glory of Ronald and Nancy Reagan. —
Robert Penn Warren
Even when other people don't expect a lot out of you,you have to take the initiative. —
Chris Martin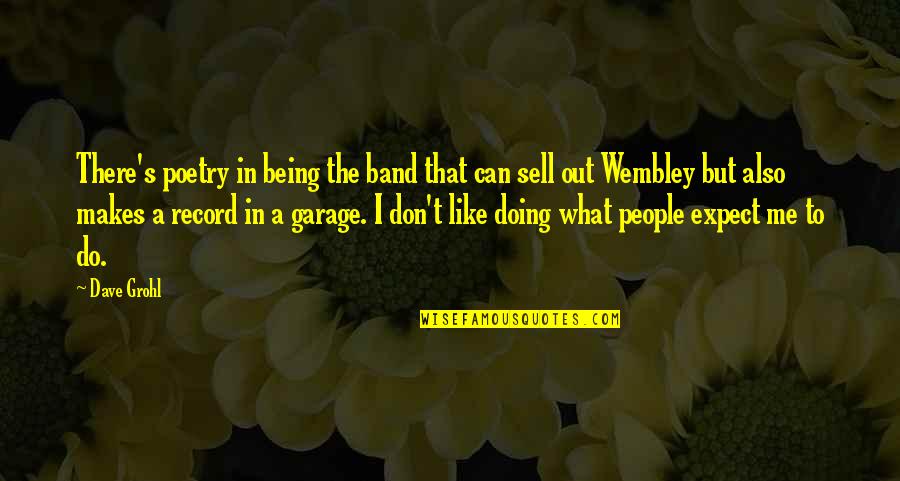 There's poetry in being the band that can sell out Wembley but also makes a record in a garage. I don't like doing what people expect me to do. —
Dave Grohl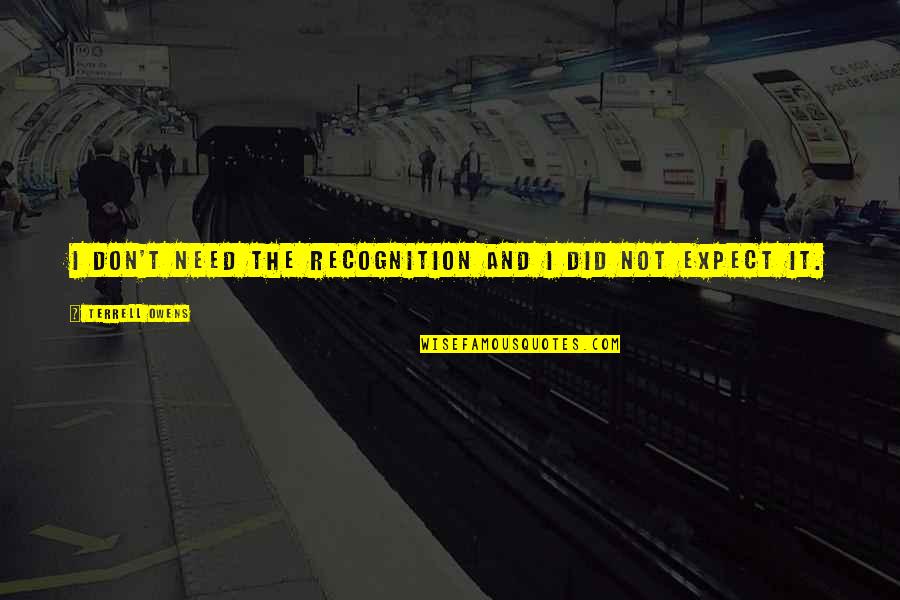 I don't need the recognition and I did not expect it. —
Terrell Owens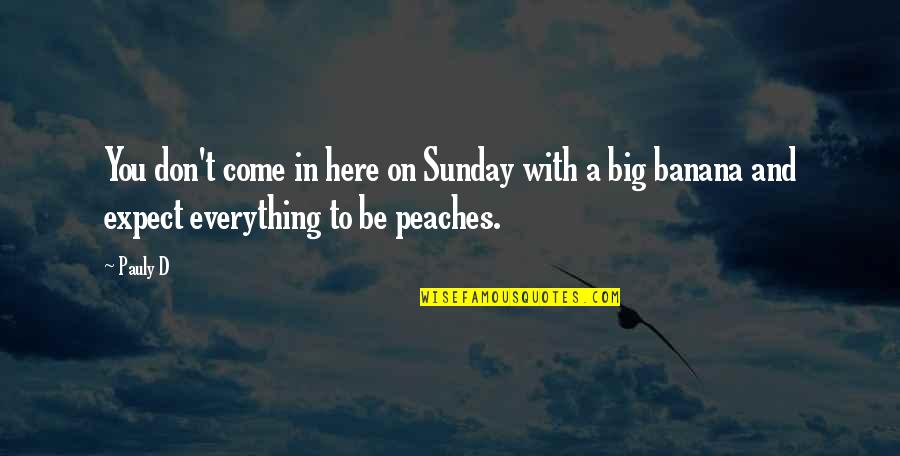 You don't come in here on Sunday with a big banana and expect everything to be peaches. —
Pauly D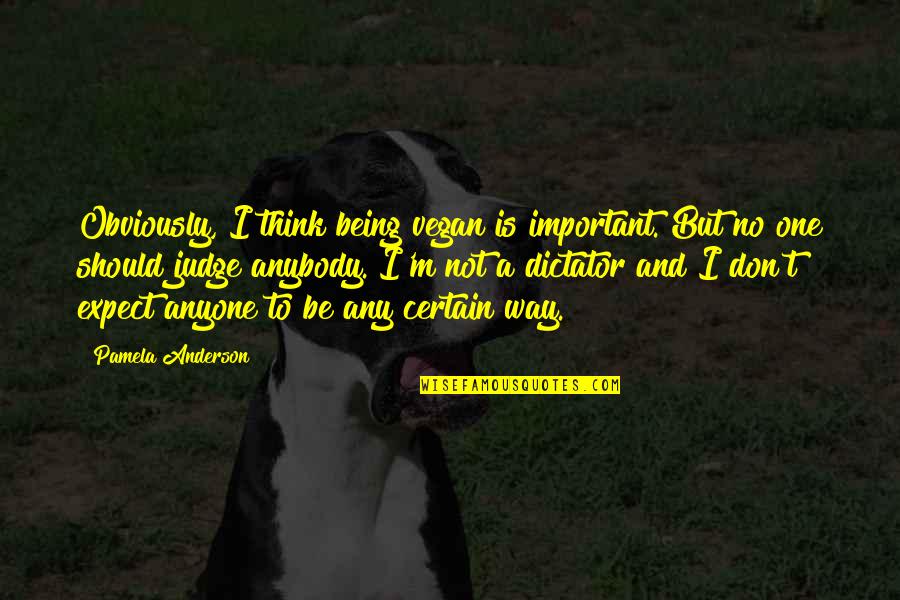 Obviously, I think being vegan is important. But no one should judge anybody. I'm not a dictator and I don't expect anyone to be any certain way. —
Pamela Anderson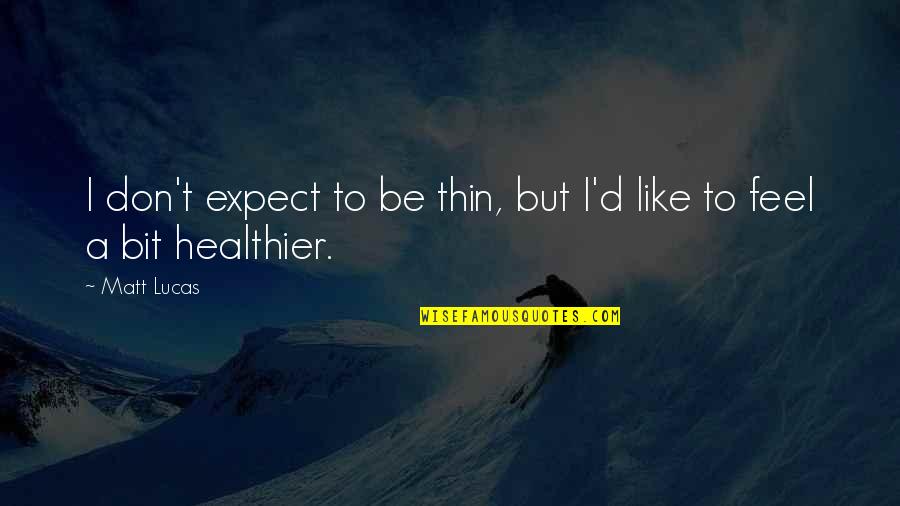 I don't expect to be thin, but I'd like to feel a bit healthier. —
Matt Lucas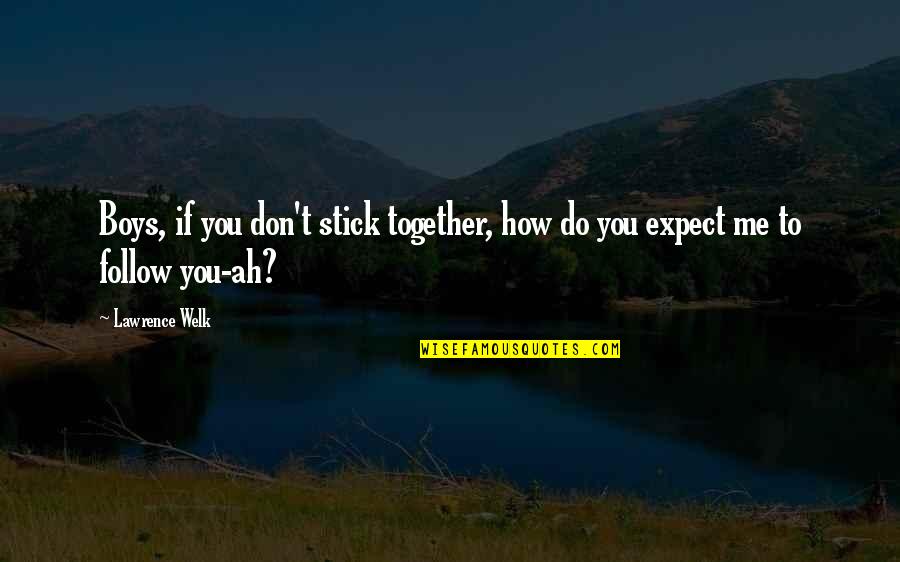 Boys, if you don't stick together, how do you expect me to follow you-ah? —
Lawrence Welk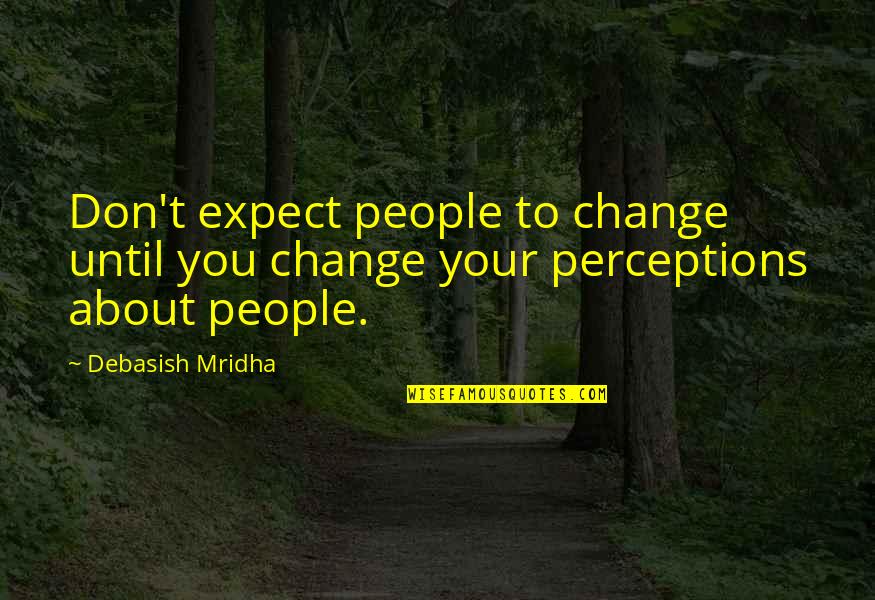 Don't expect people to change until you change your perceptions about people. —
Debasish Mridha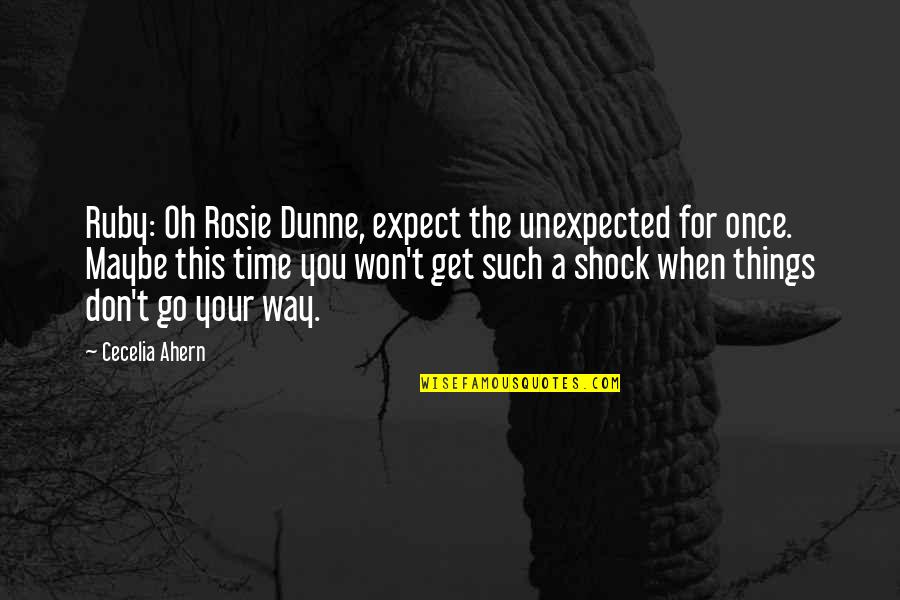 Ruby: Oh Rosie Dunne, expect the unexpected for once. Maybe this time you won't get such a shock when things don't go your way. —
Cecelia Ahern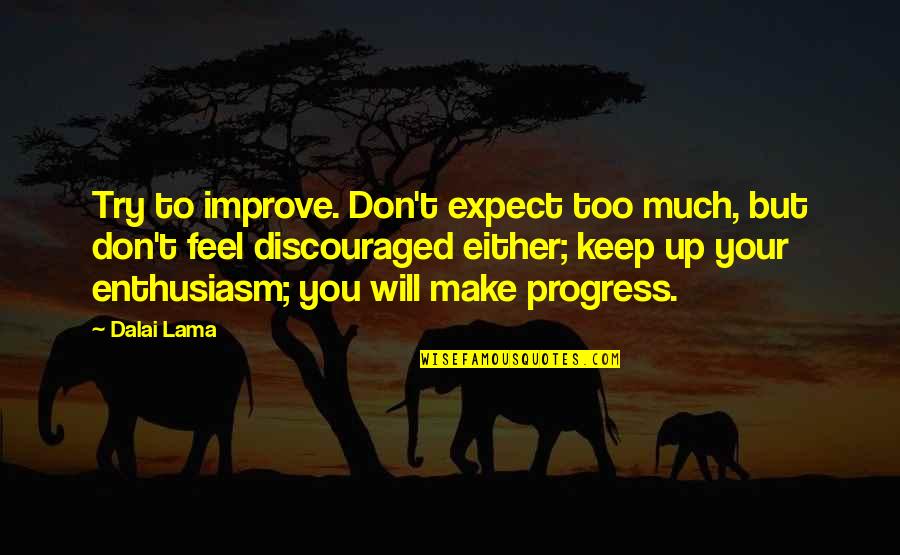 Try to improve.
Don't expect too much
, but don't feel discouraged either; keep up your enthusiasm; you will make progress. —
Dalai Lama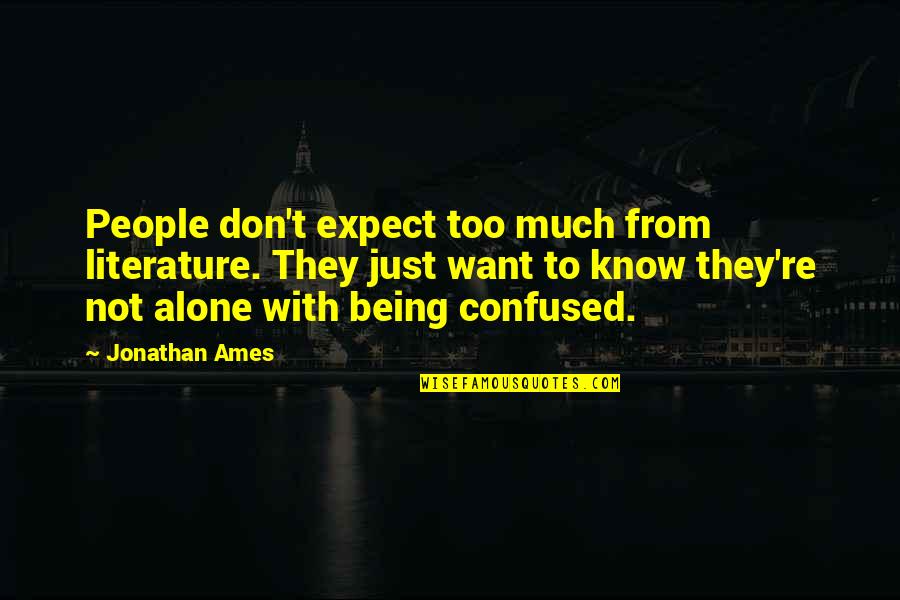 People
don't expect too much
from literature. They just want to know they're not alone with being confused. —
Jonathan Ames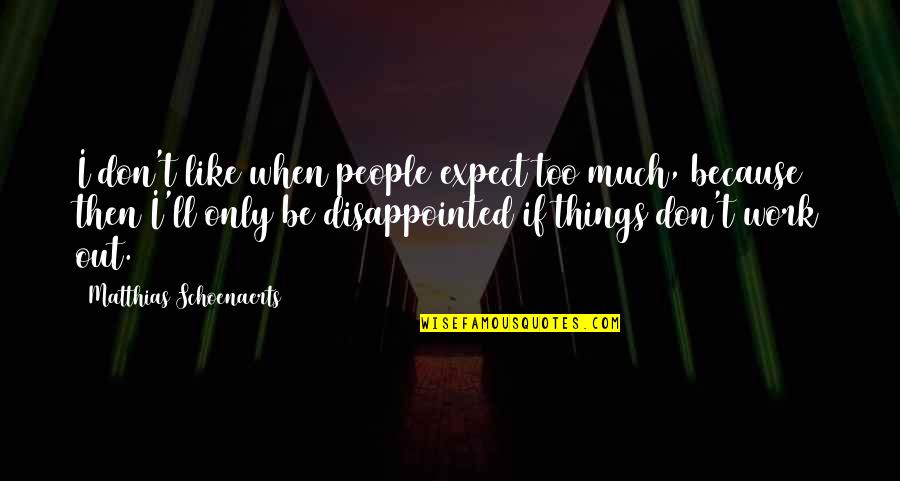 I don't like when people expect too much, because then I'll only be disappointed if things don't work out. —
Matthias Schoenaerts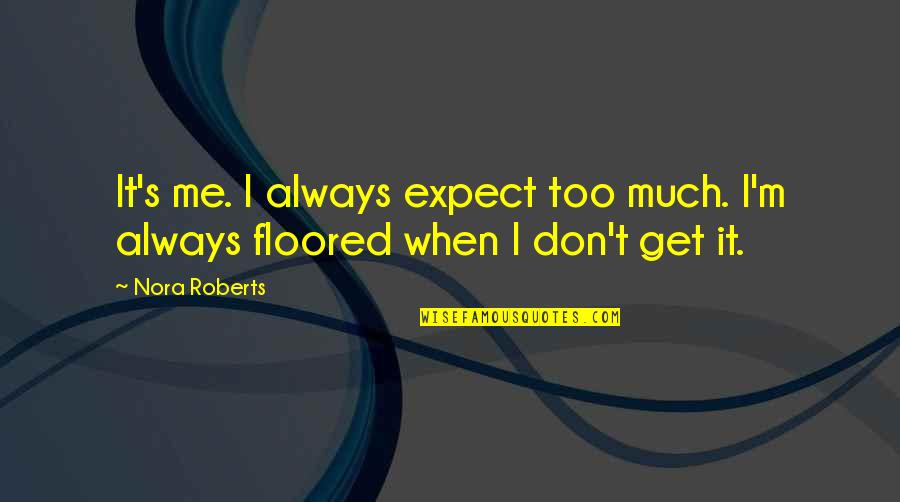 It's me. I always expect too much. I'm always floored when I don't get it. —
Nora Roberts
And the Sphinx broke its long silence:
Don't expect too much
. —
Carl Sandburg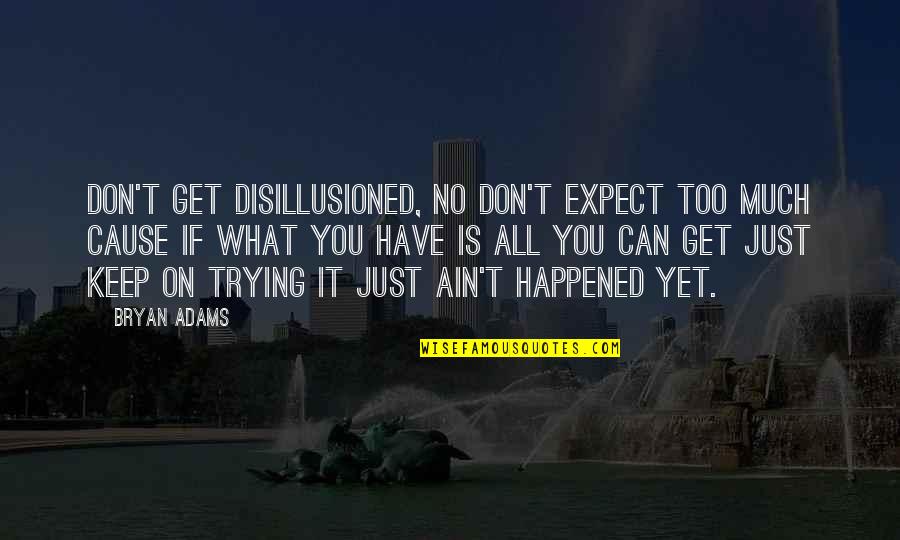 Don't get disillusioned, no
don't expect too much
Cause if what you have is all you can get Just keep on trying It just ain't happened yet. —
Bryan Adams