Don't Break Your Heart Quotes
Collection of top 33 famous quotes about Don't Break Your Heart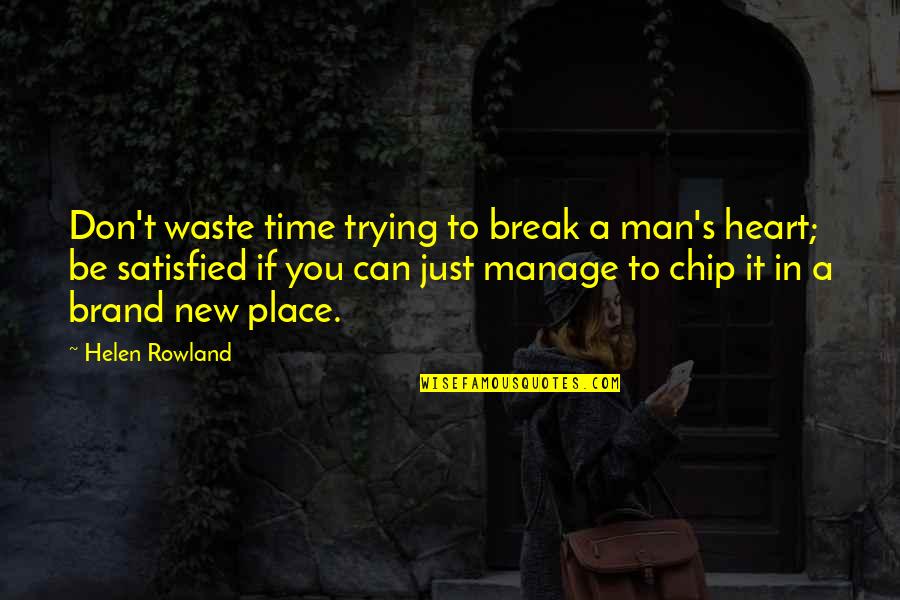 Don't waste time trying to break a man's heart; be satisfied if you can just manage to chip it in a brand new place.
—
Helen Rowland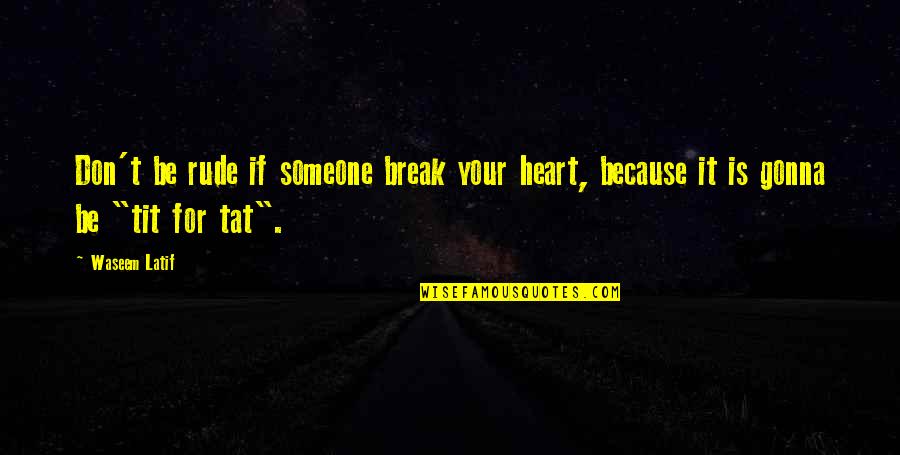 Don't be rude if someone break your heart, because it is gonna be "tit for tat".
—
Waseem Latif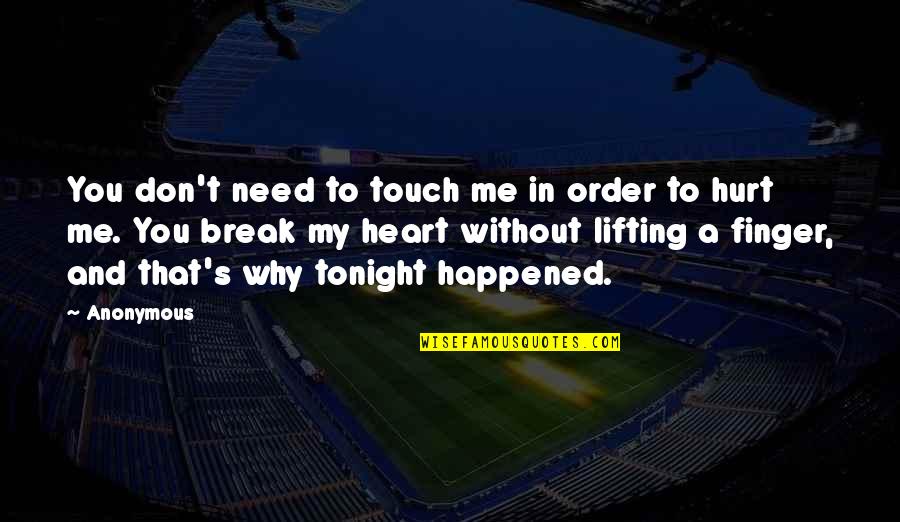 You don't need to touch me in order to hurt me. You break my heart without lifting a finger, and that's why tonight happened.
—
Anonymous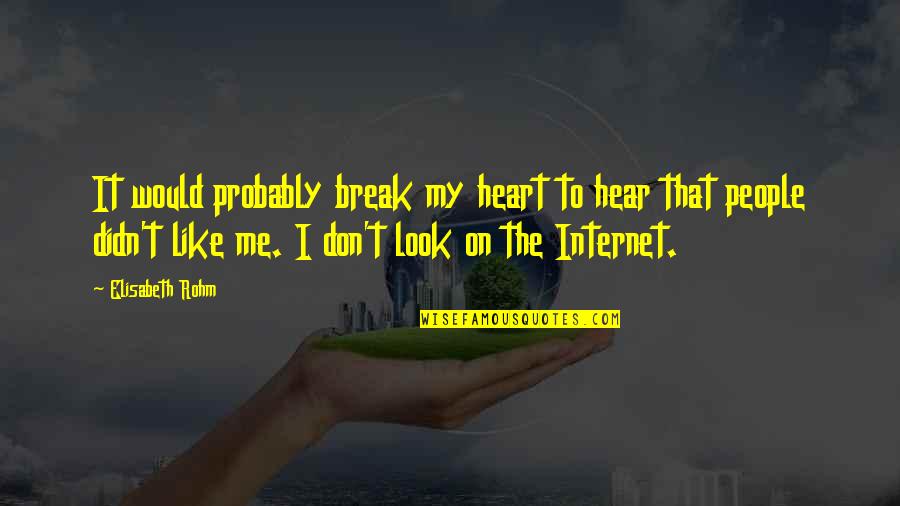 It would probably break my heart to hear that people didn't like me. I don't look on the Internet.
—
Elisabeth Rohm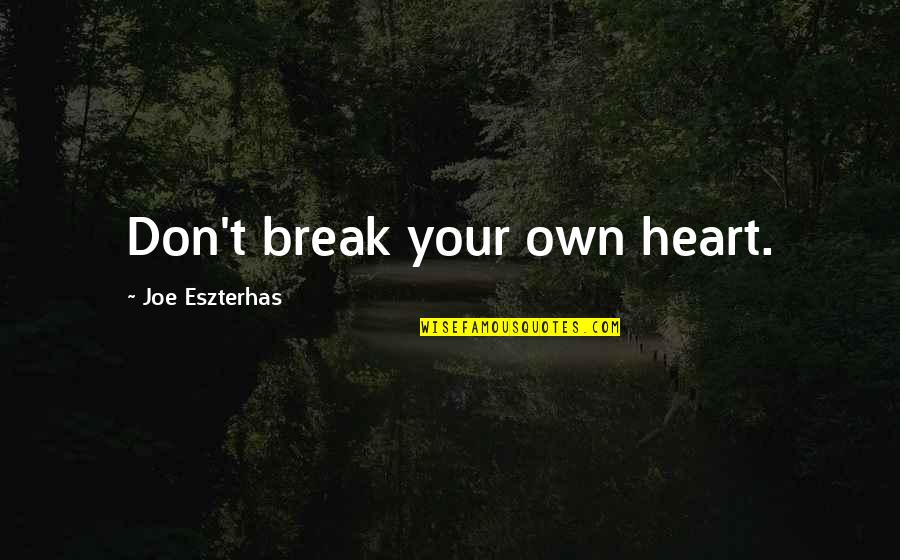 Don't break your own heart.
—
Joe Eszterhas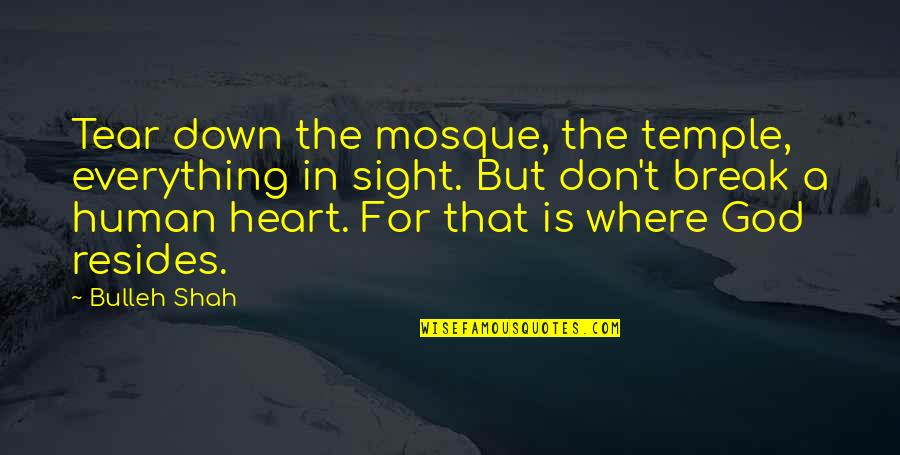 Tear down the mosque, the temple, everything in sight. But don't break a human heart. For that is where God resides.
—
Bulleh Shah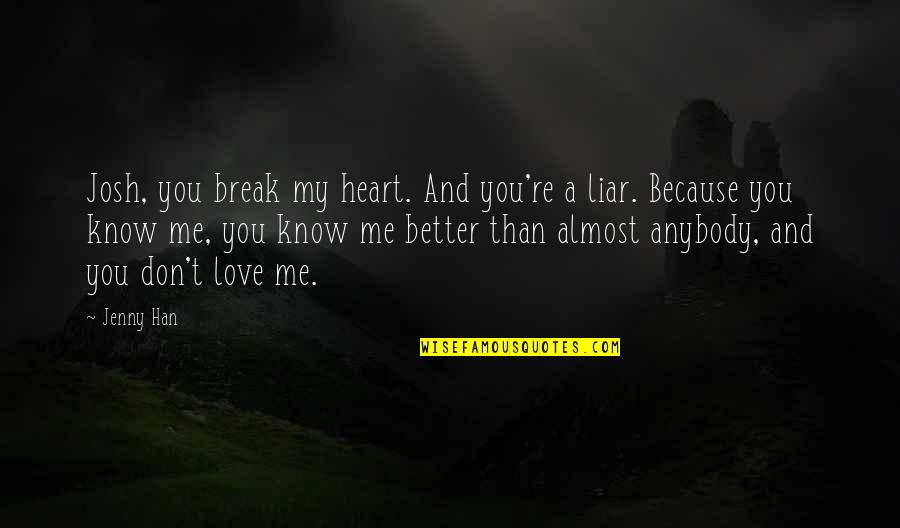 Josh, you break my heart. And you're a liar. Because you know me, you know me better than almost anybody, and you don't love me.
—
Jenny Han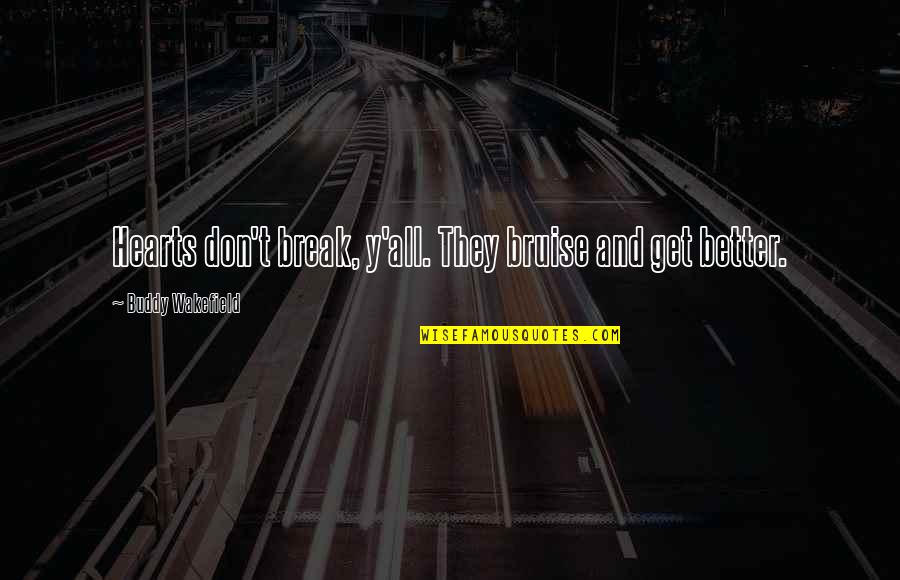 Hearts don't break, y'all. They bruise and get better.
—
Buddy Wakefield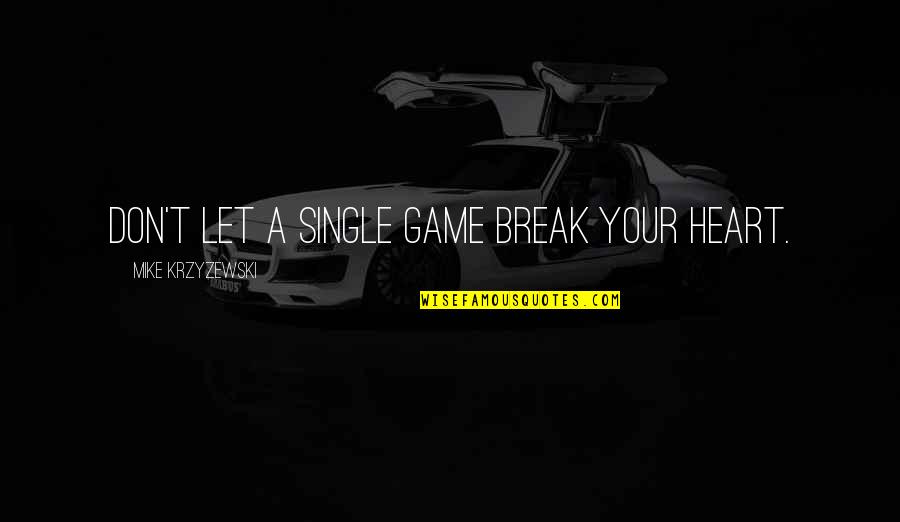 Don't let a single game break your heart.
—
Mike Krzyzewski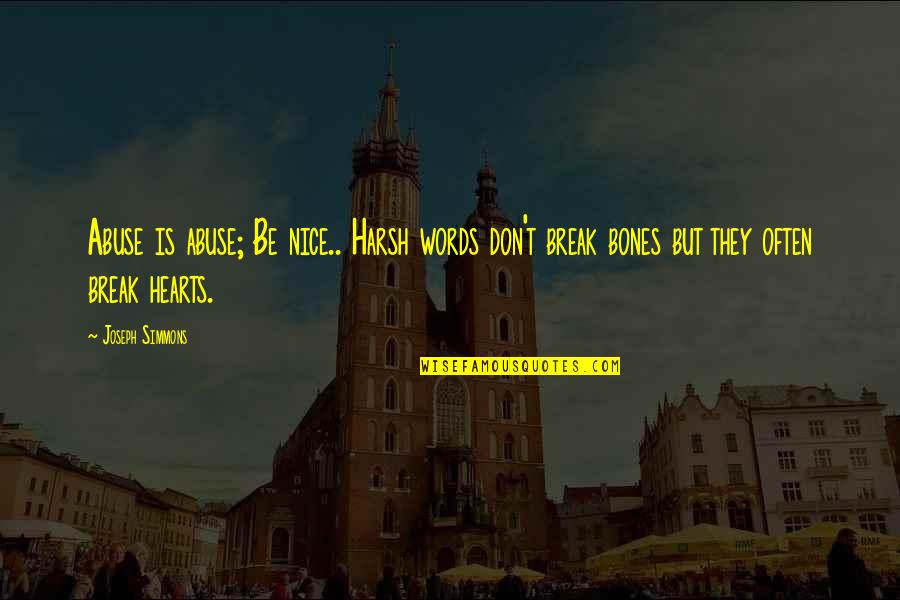 Abuse is abuse; Be nice.. Harsh words don't break bones but they often break hearts.
—
Joseph Simmons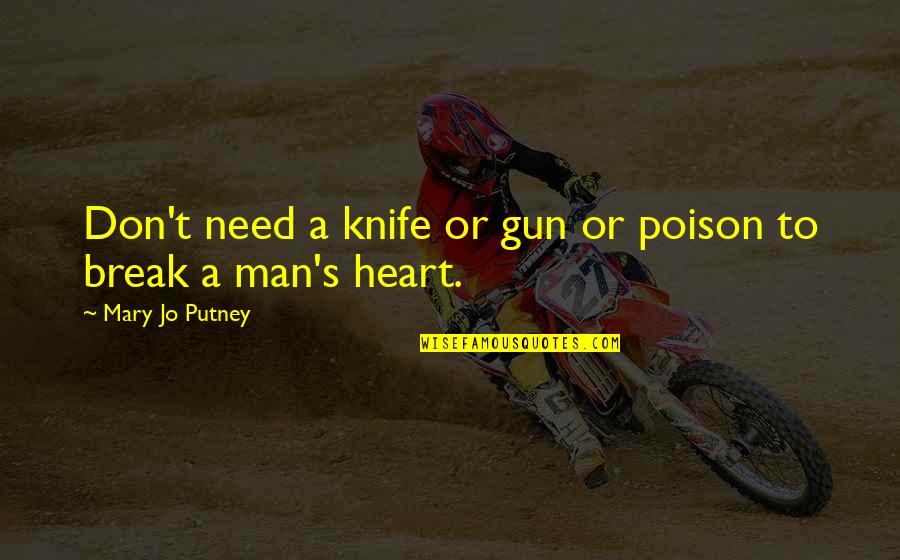 Don't need a knife or gun or poison to break a man's heart. —
Mary Jo Putney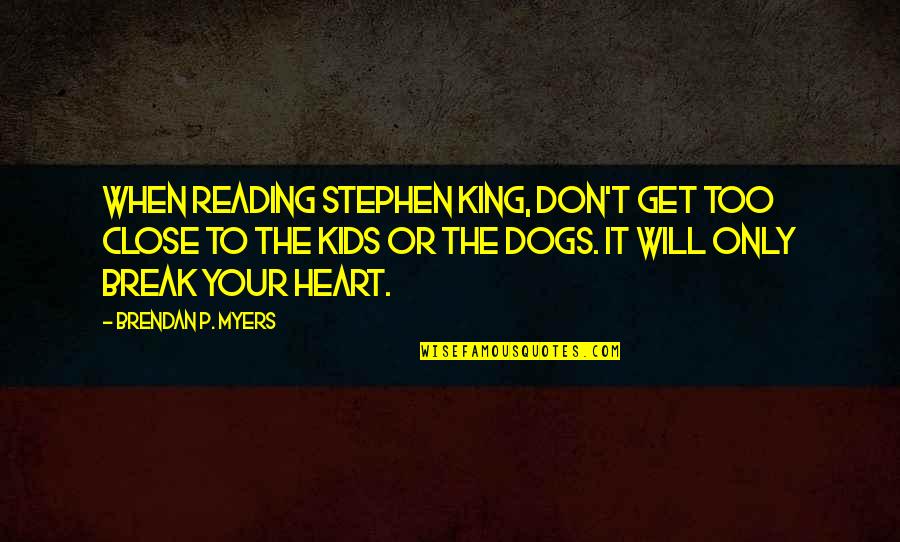 When reading Stephen King, don't get too close to the kids or the dogs. It will only break your heart. —
Brendan P. Myers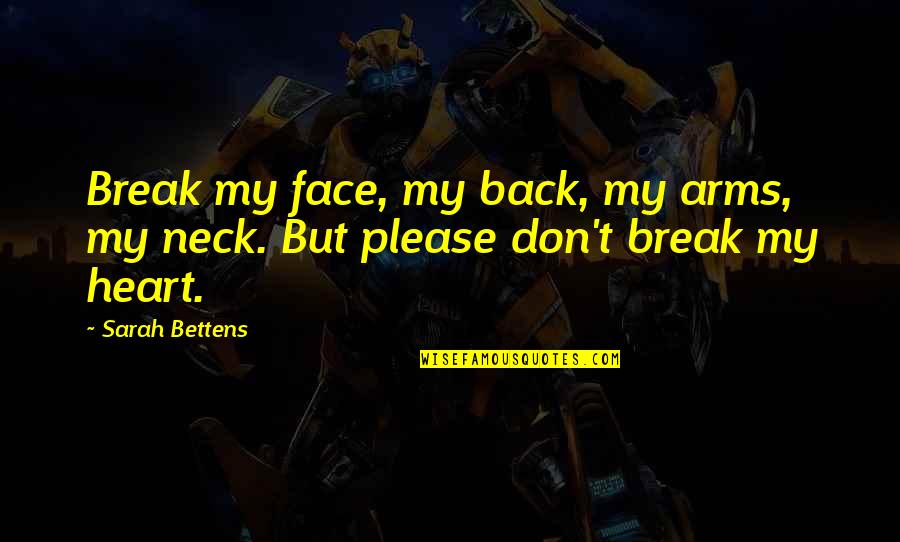 Break my face, my back, my arms, my neck. But please don't break my heart. —
Sarah Bettens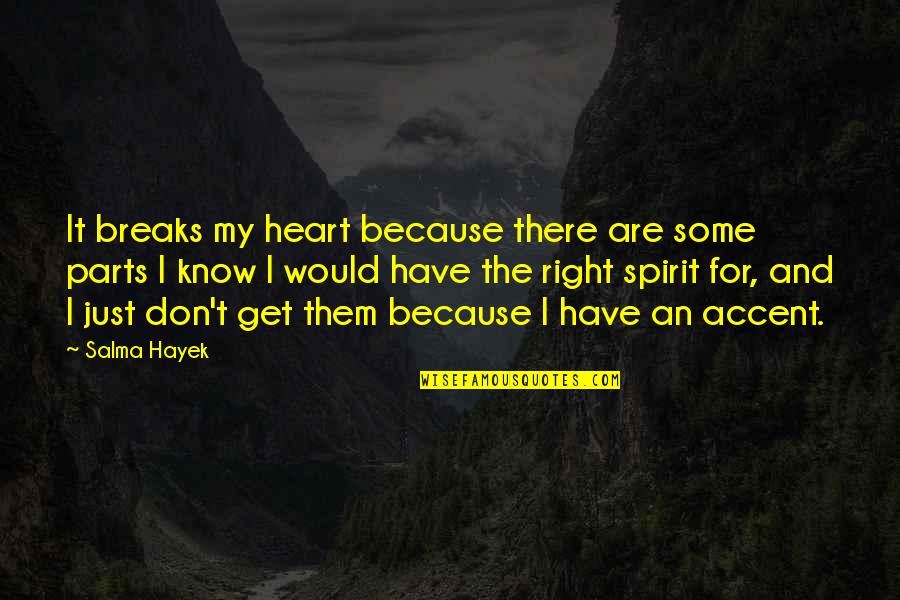 It breaks my heart because there are some parts I know I would have the right spirit for, and I just don't get them because I have an accent. —
Salma Hayek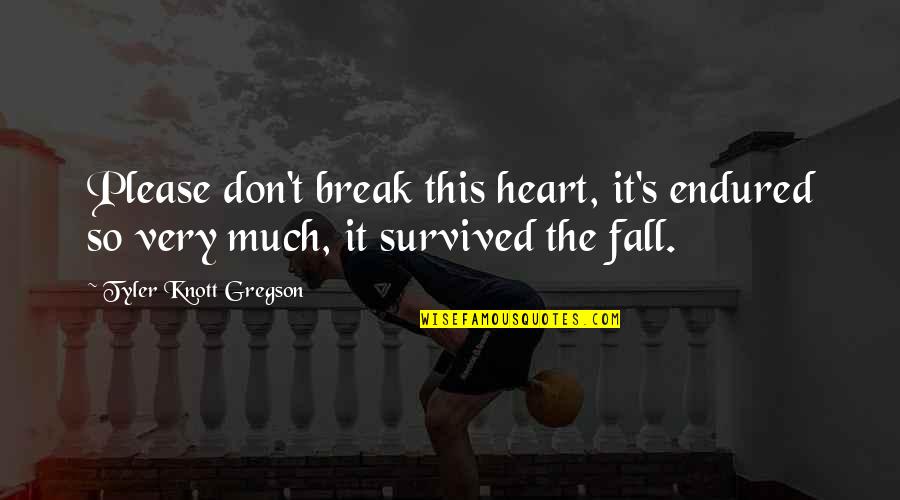 Please don't break this heart, it's endured so very much, it survived the fall. —
Tyler Knott Gregson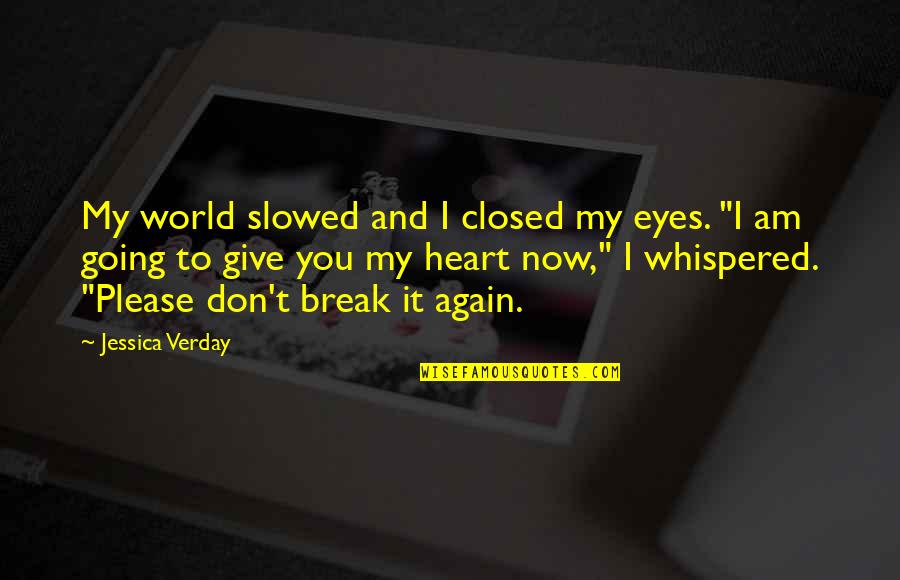 My world slowed and I closed my eyes. "I am going to give you my heart now," I whispered. "Please don't break it again. —
Jessica Verday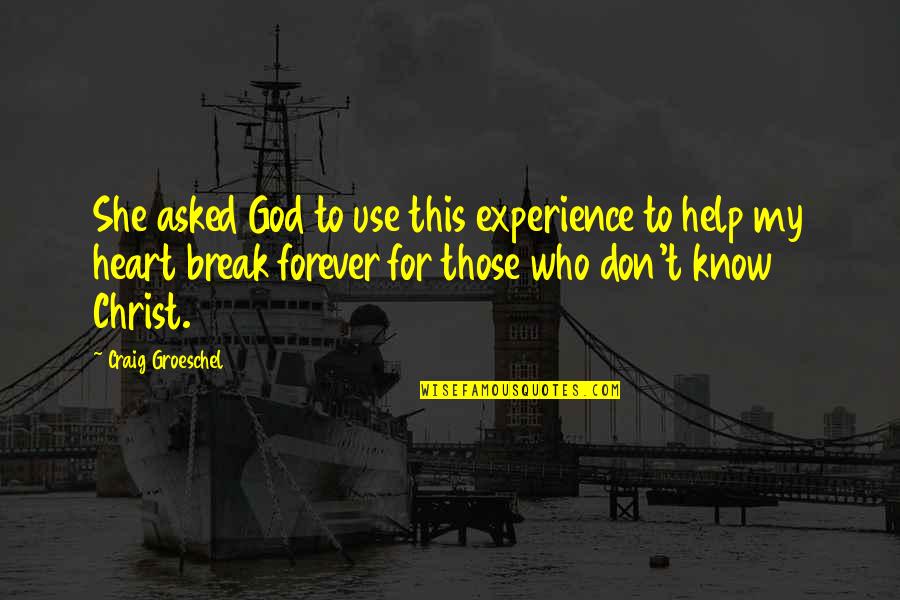 She asked God to use this experience to help my heart break forever for those who don't know Christ. —
Craig Groeschel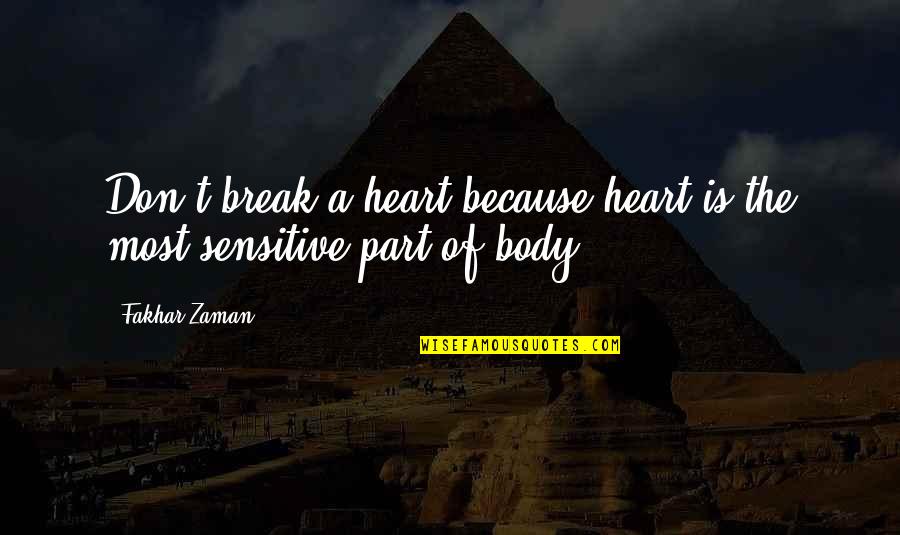 Don't break a heart because heart is the most sensitive part of body —
Fakhar Zaman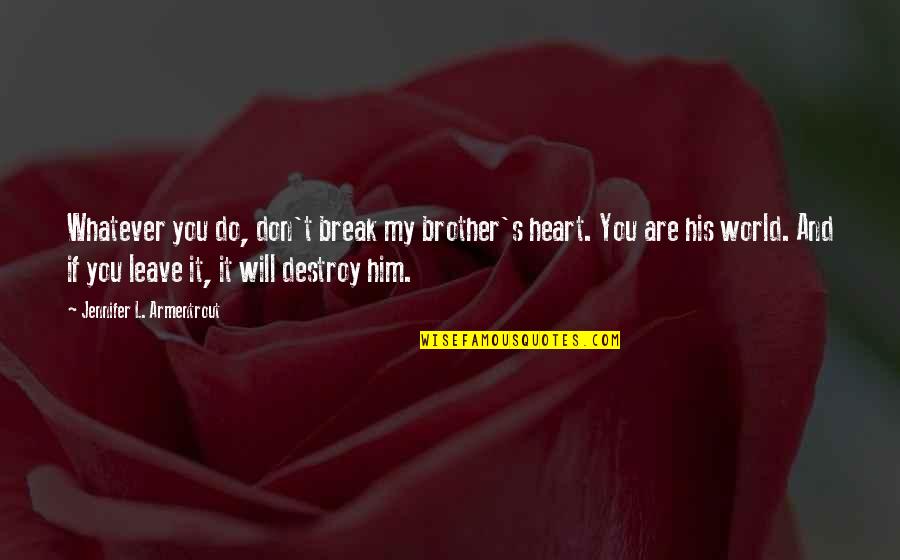 Whatever you do, don't break my brother's heart. You are his world. And if you leave it, it will destroy him. —
Jennifer L. Armentrout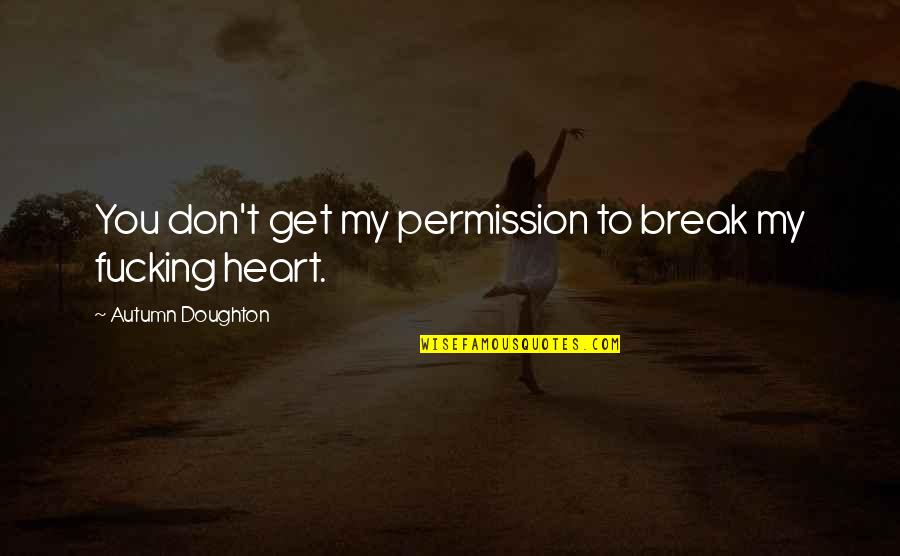 You don't get my permission to break my fucking heart. —
Autumn Doughton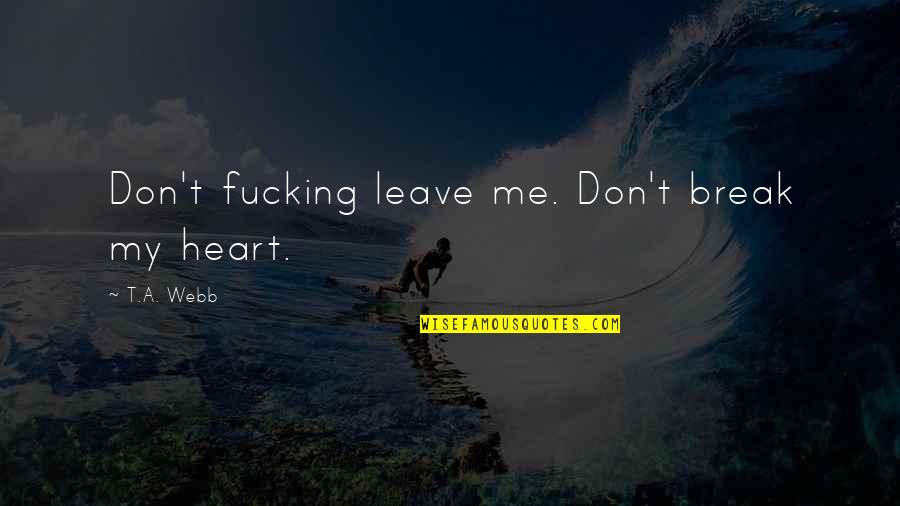 Don't fucking leave me. Don't break my heart. —
T.A. Webb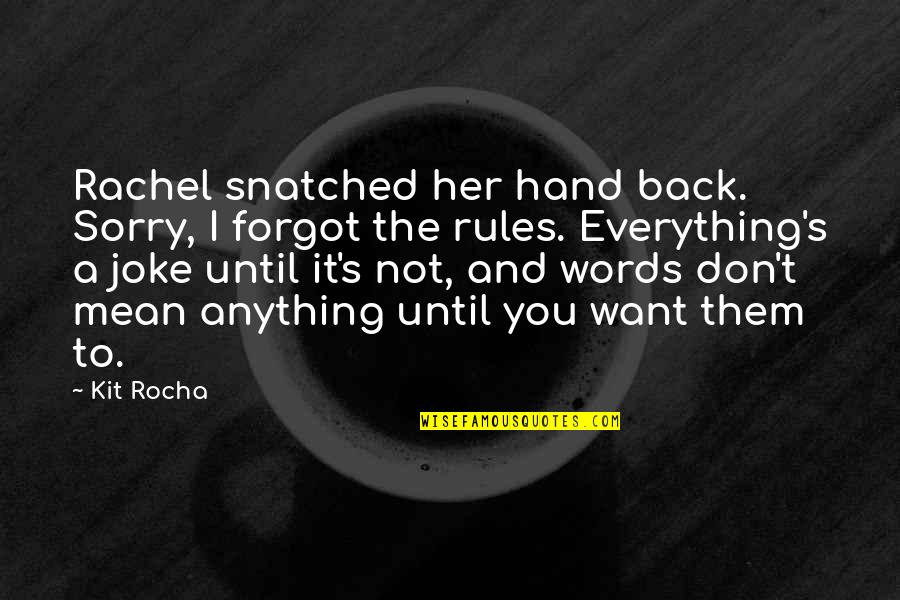 Rachel snatched her hand back. Sorry, I forgot the rules. Everything's a joke until it's not, and words don't mean anything until you want them to. —
Kit Rocha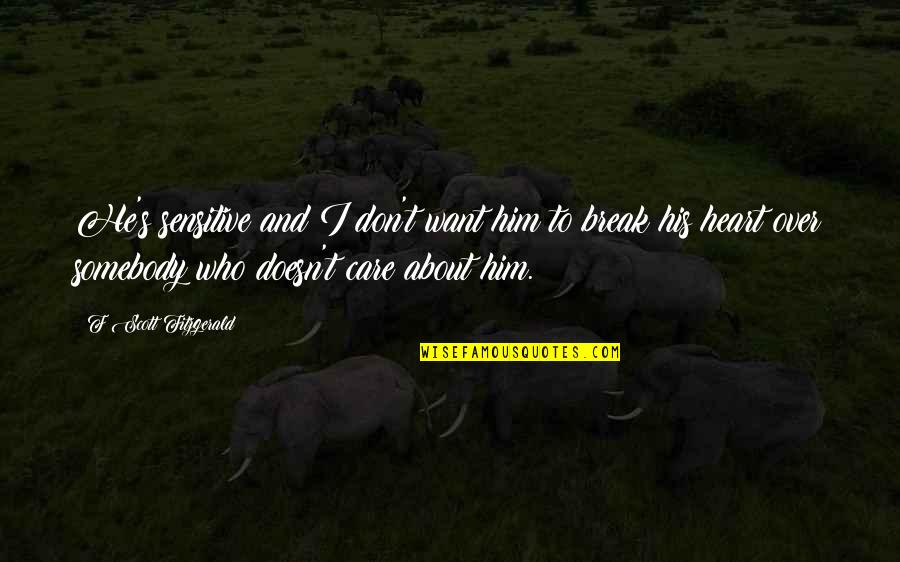 He's sensitive and I don't want him to break his heart over somebody who doesn't care about him. —
F Scott Fitzgerald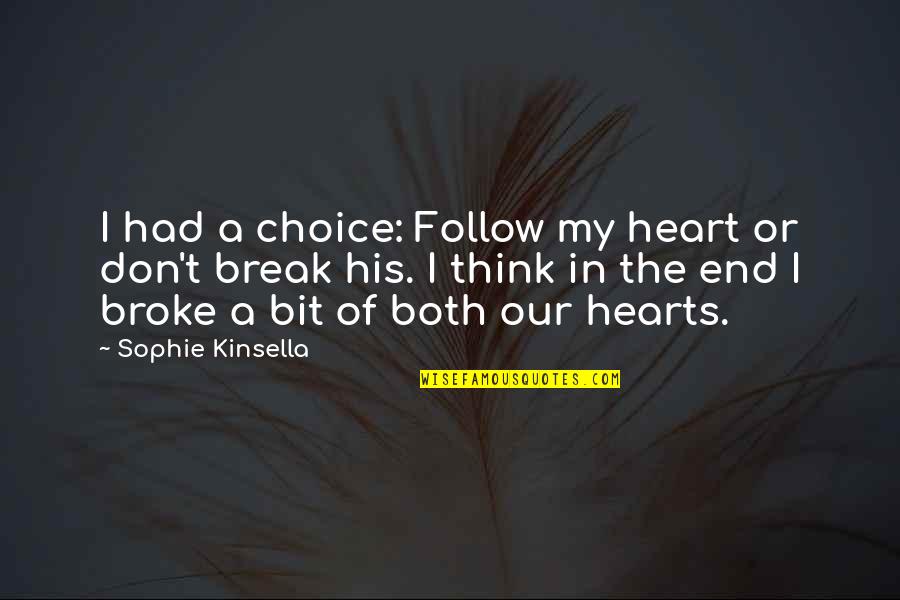 I had a choice: Follow my heart or don't break his. I think in the end I broke a bit of both our hearts. —
Sophie Kinsella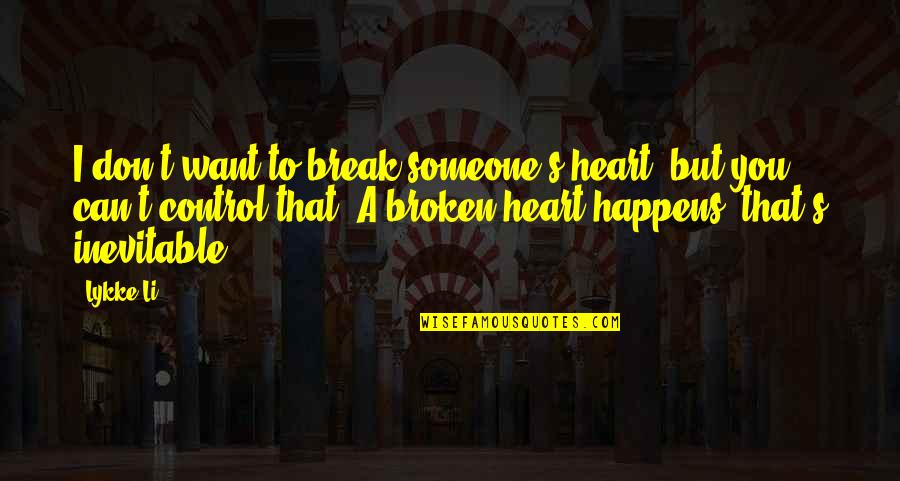 I don't want to break someone's heart, but you can't control that. A broken heart happens; that's inevitable. —
Lykke Li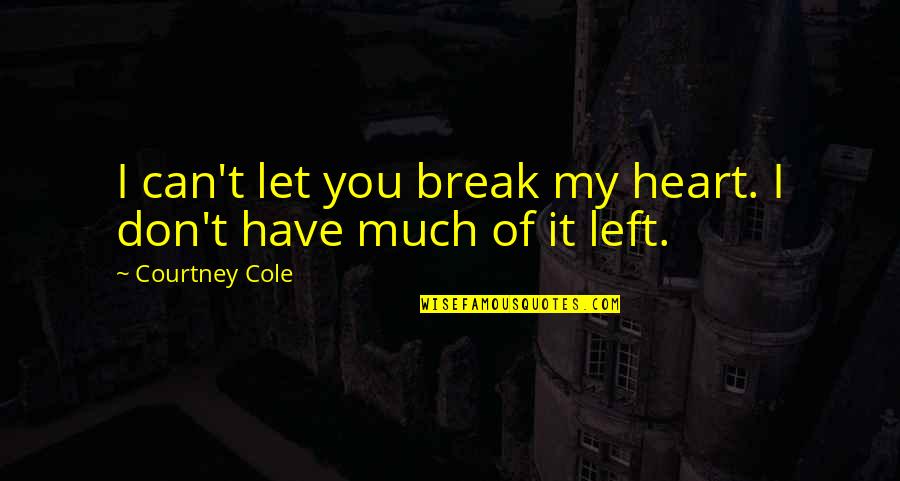 I can't let you break my heart. I don't have much of it left. —
Courtney Cole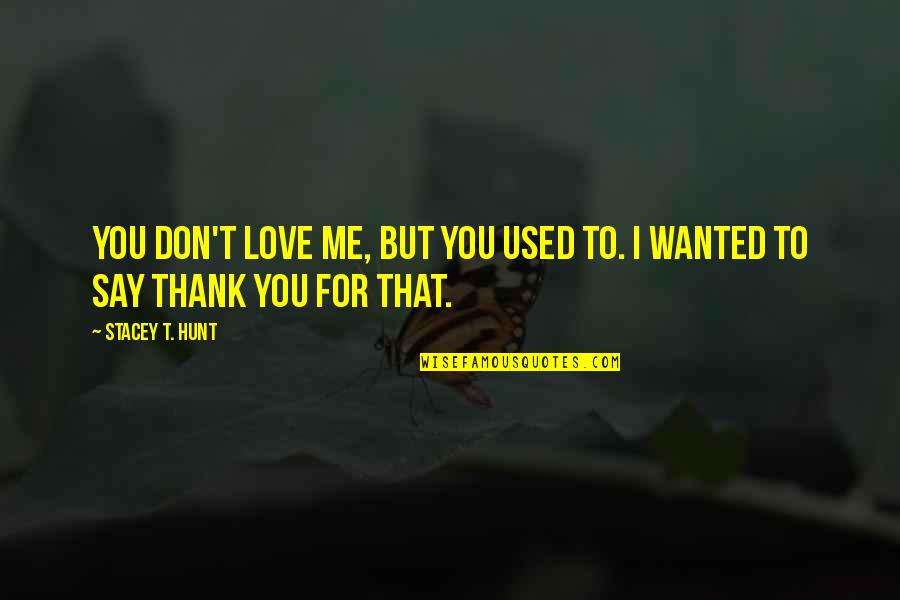 You don't love me, but you used to. I wanted to say thank you for that. —
Stacey T. Hunt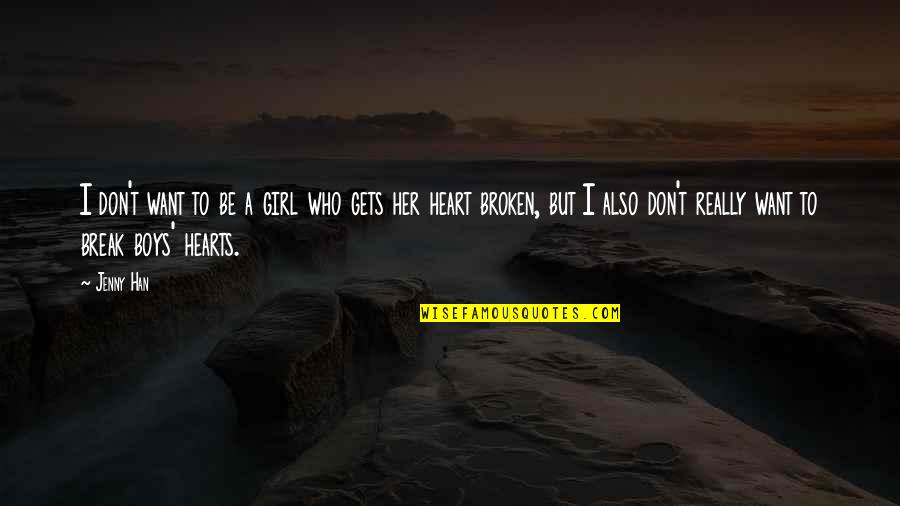 I don't want to be a girl who gets her heart broken, but I also don't really want to break boys' hearts. —
Jenny Han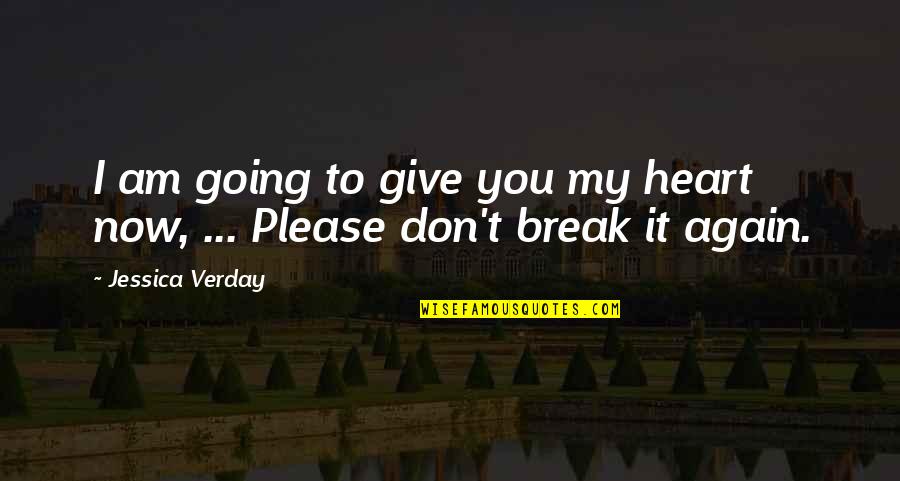 I am going to give you my heart now, ... Please don't break it again. —
Jessica Verday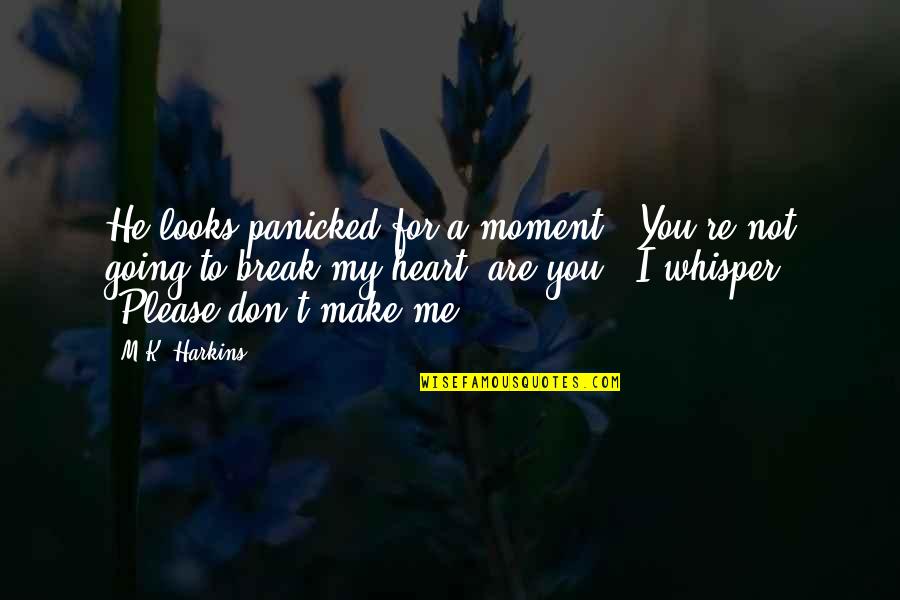 He looks panicked for a moment. "You're not going to break my heart, are you?" I whisper, "Please don't make me. —
M.K. Harkins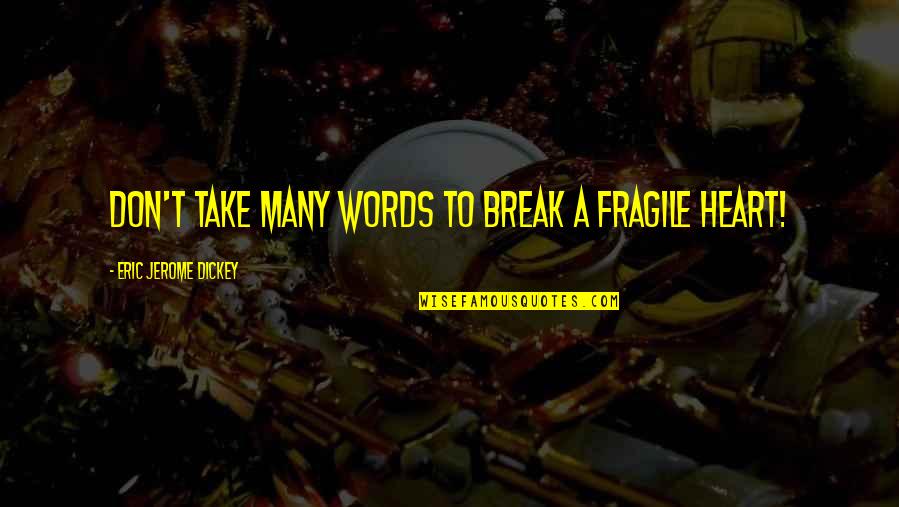 don't take many words to break a fragile heart! —
Eric Jerome Dickey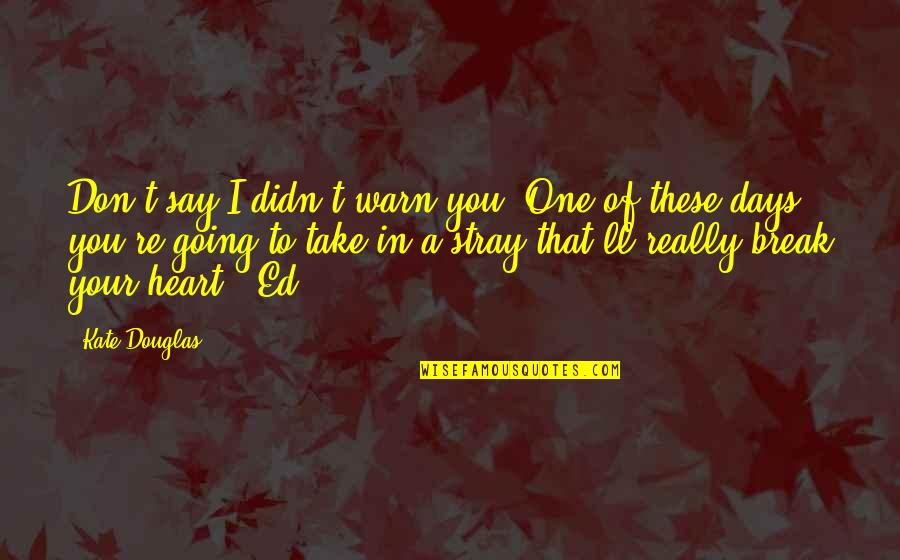 Don't say I didn't warn you. One of these days you're going to take in a stray that'll really break your heart."
~Ed —
Kate Douglas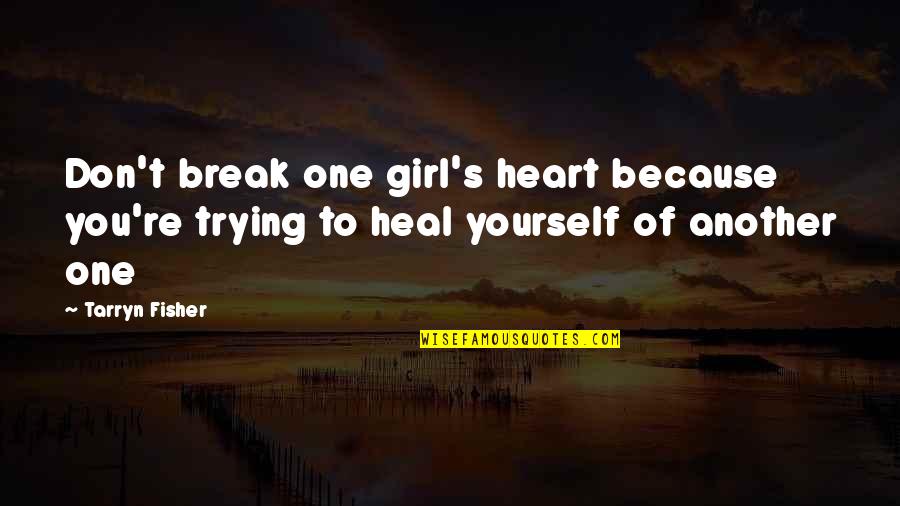 Don't break one girl's heart because you're trying to heal yourself of another one —
Tarryn Fisher