Done With Waiting Quotes
Collection of top 30 famous quotes about Done With Waiting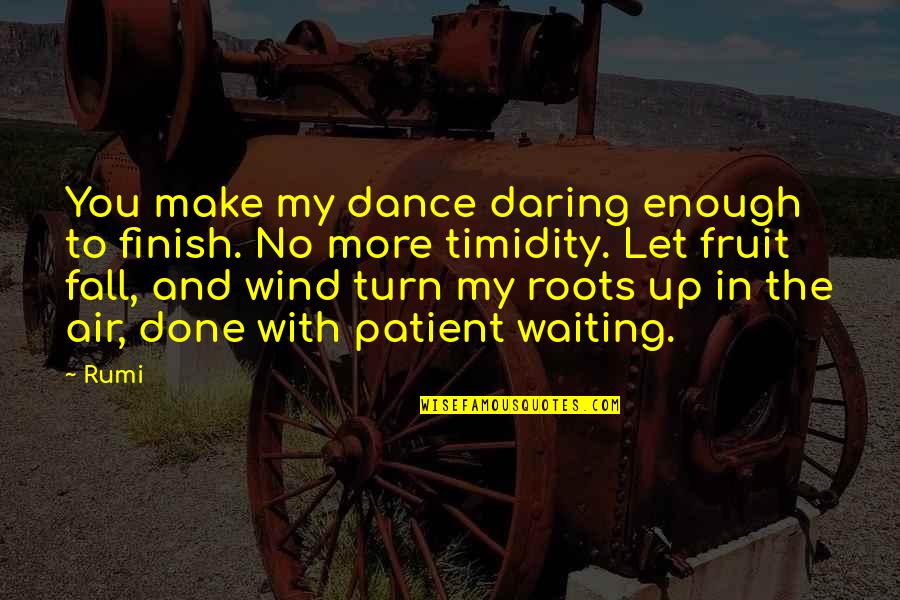 You make my dance daring enough to finish. No more timidity. Let fruit fall, and wind turn my roots up in the air, done with patient waiting.
—
Rumi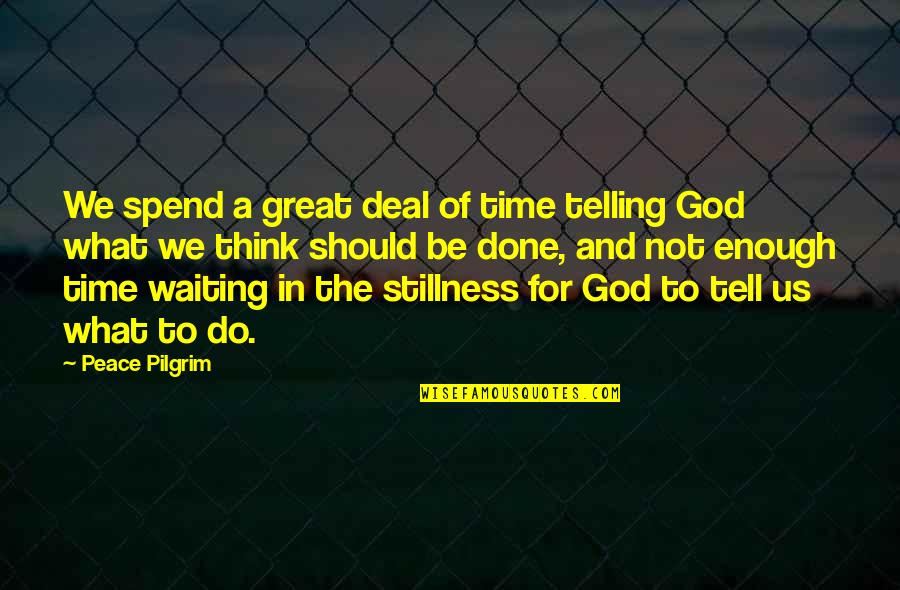 We spend a great deal of time telling God what we think should be done, and not enough time waiting in the stillness for God to tell us what to do.
—
Peace Pilgrim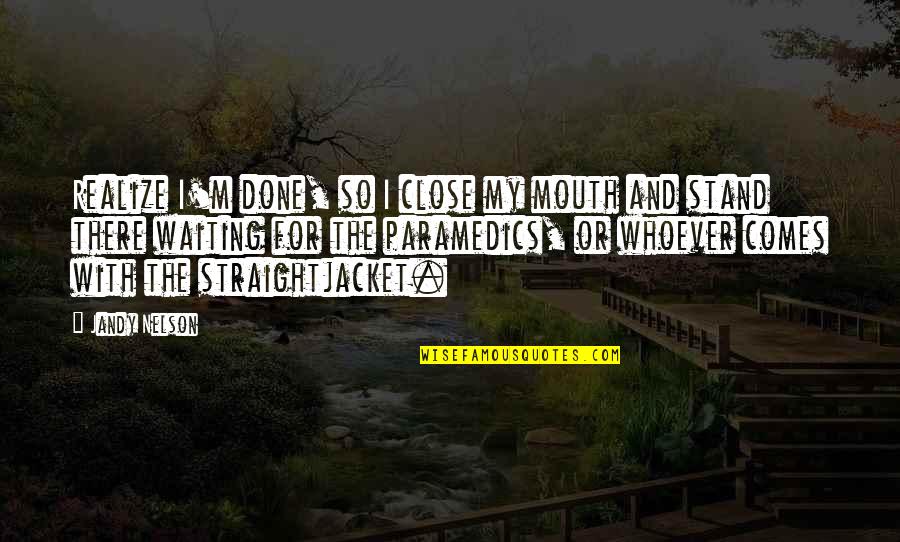 Realize I'm done, so I close my mouth and stand there waiting for the paramedics, or whoever comes with the straightjacket.
—
Jandy Nelson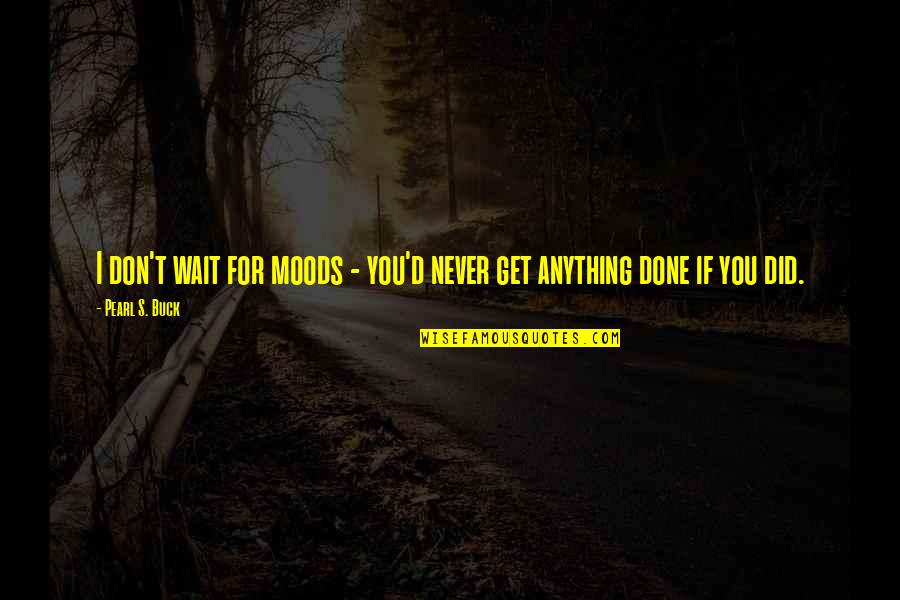 I don't wait for moods - you'd never get anything done if you did.
—
Pearl S. Buck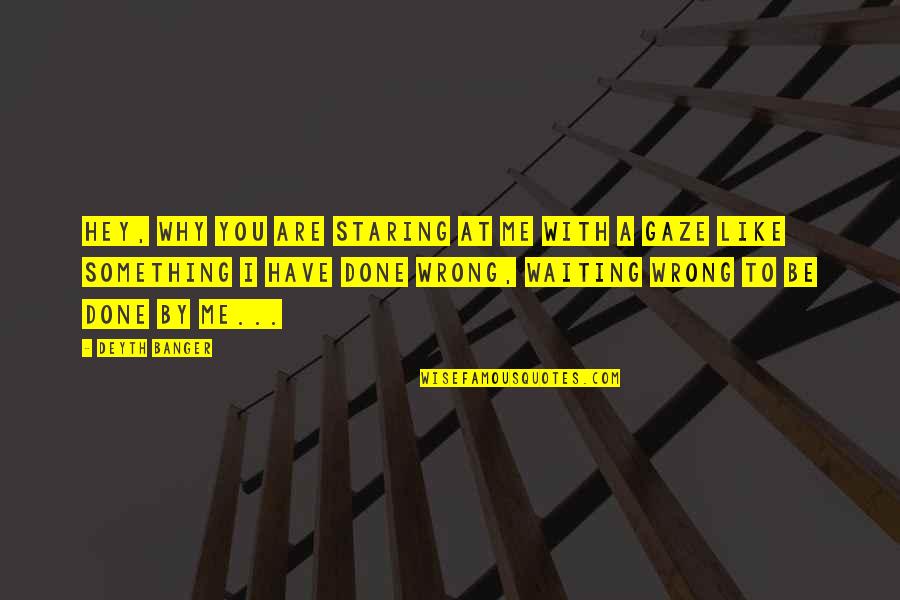 Hey, why you are staring at me with a gaze like something I have done wrong, waiting wrong to be done by me... —
Deyth Banger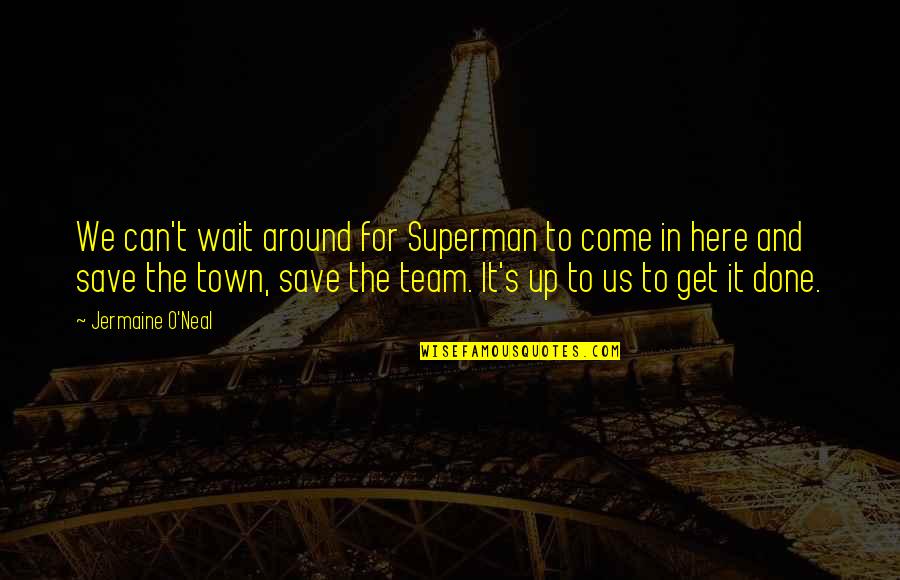 We can't wait around for Superman to come in here and save the town, save the team. It's up to us to get it done. —
Jermaine O'Neal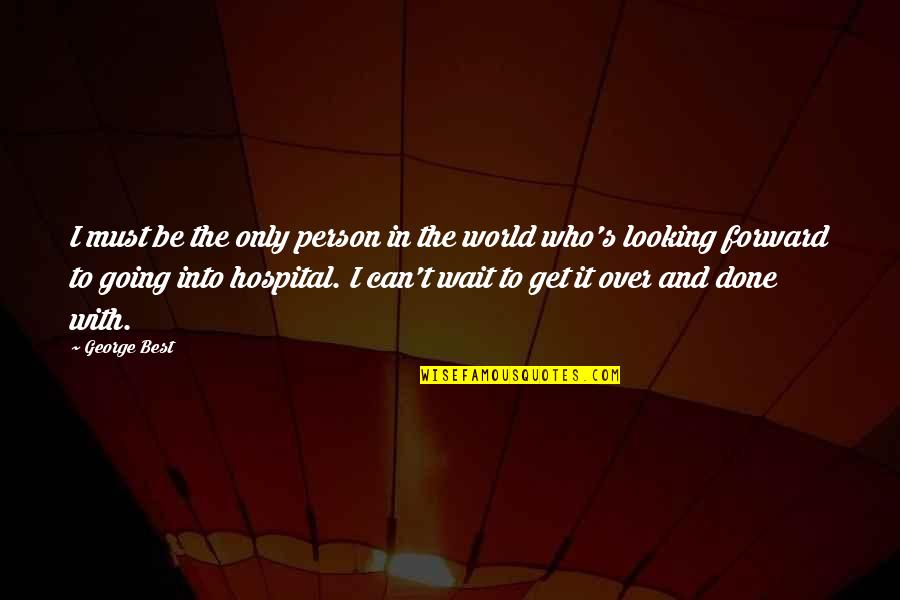 I must be the only person in the world who's looking forward to going into hospital. I can't wait to get it over and done with. —
George Best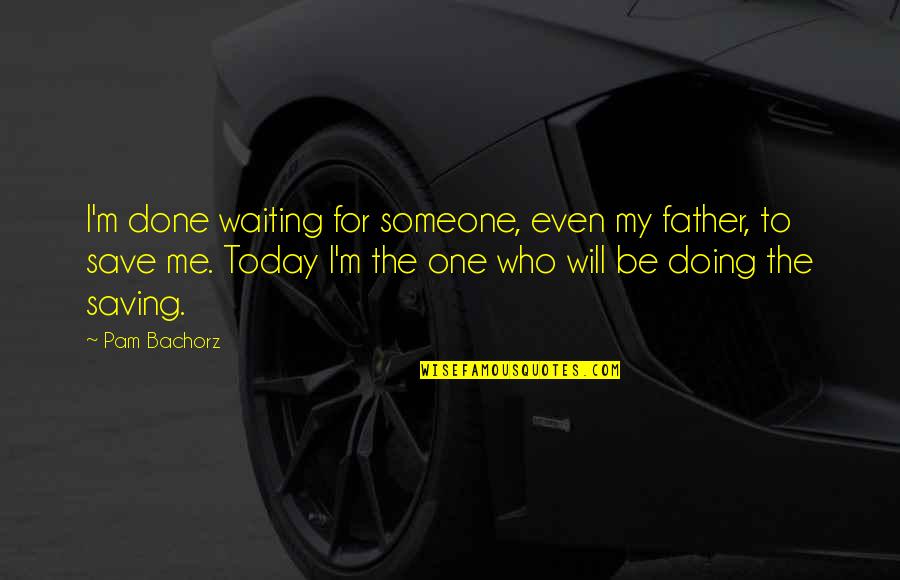 I'm done waiting for someone, even my father, to save me. Today I'm the one who will be doing the saving. —
Pam Bachorz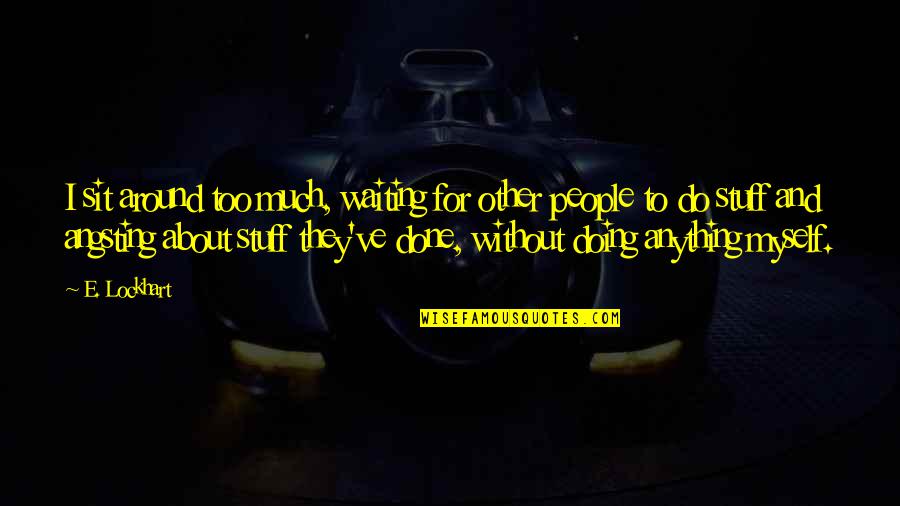 I sit around too much, waiting for other people to do stuff and angsting about stuff they've done, without doing anything myself. —
E. Lockhart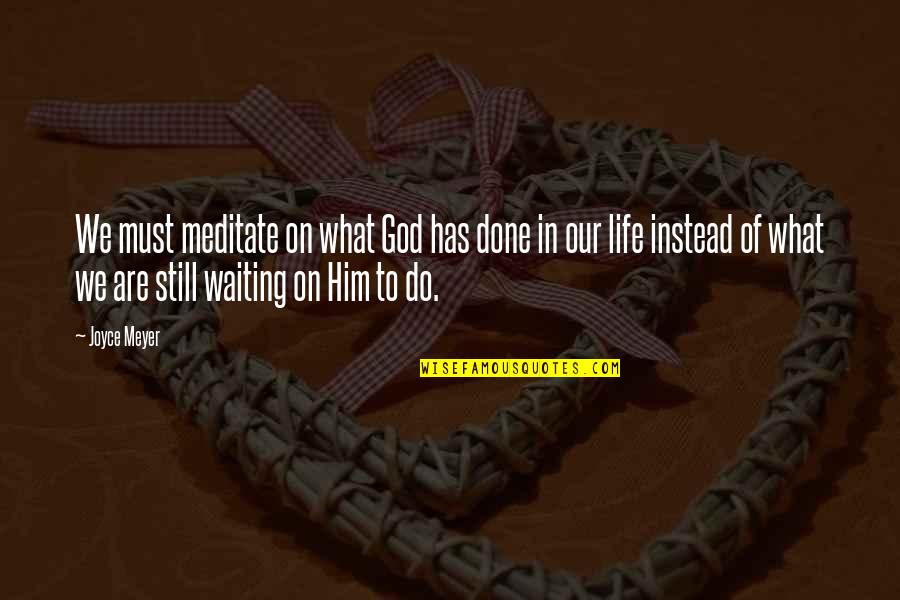 We must meditate on what God has done in our life instead of what we are still waiting on Him to do. —
Joyce Meyer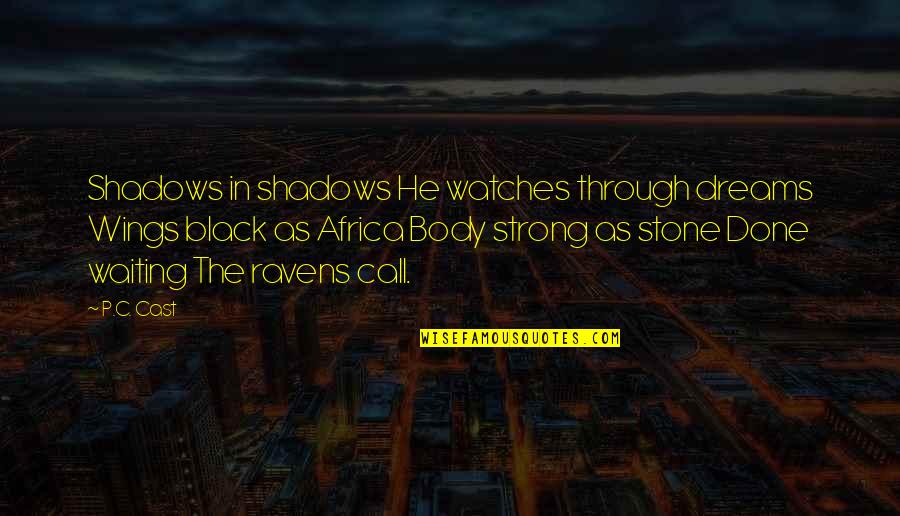 Shadows in shadows He watches through dreams Wings black as Africa Body strong as stone Done waiting The ravens call. —
P.C. Cast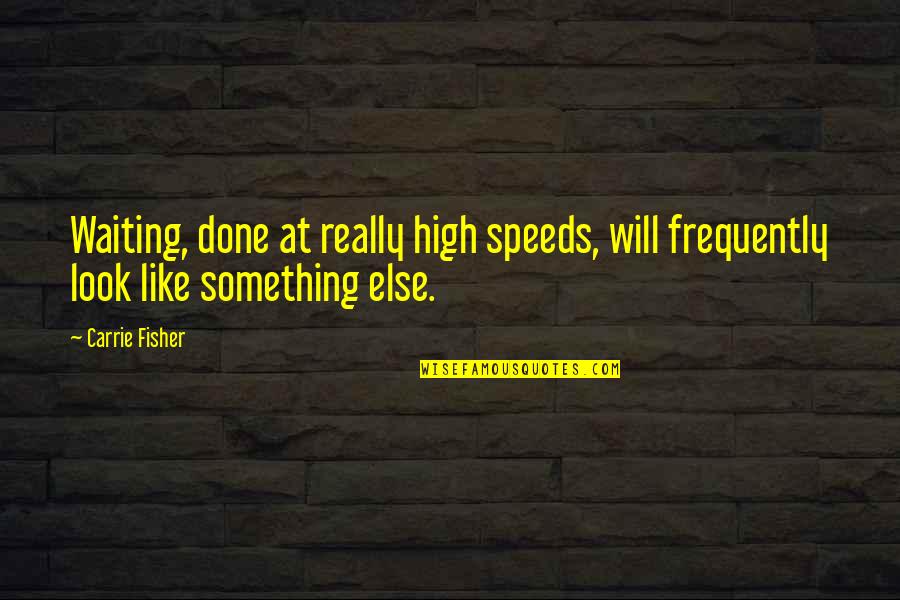 Waiting, done at really high speeds, will frequently look like something else. —
Carrie Fisher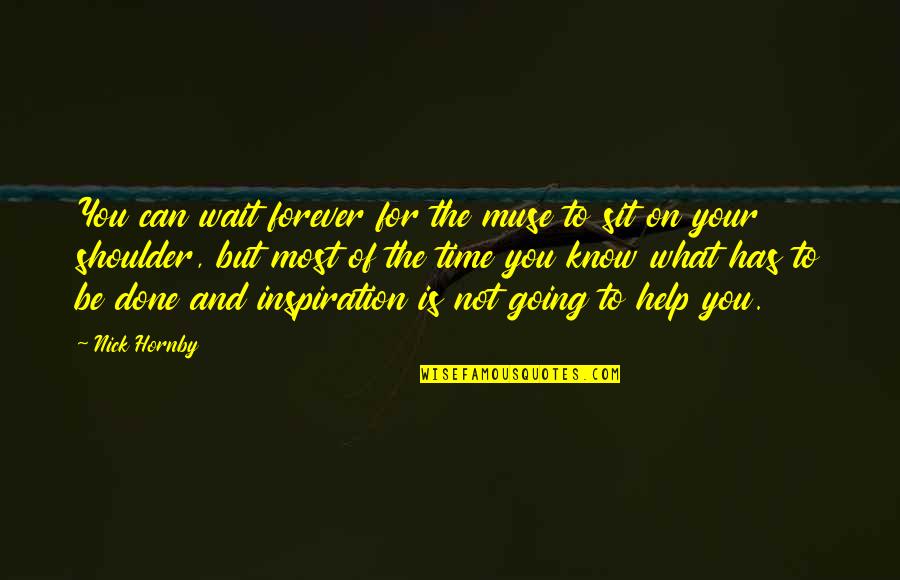 You can wait forever for the muse to sit on your shoulder, but most of the time you know what has to be done and inspiration is not going to help you. —
Nick Hornby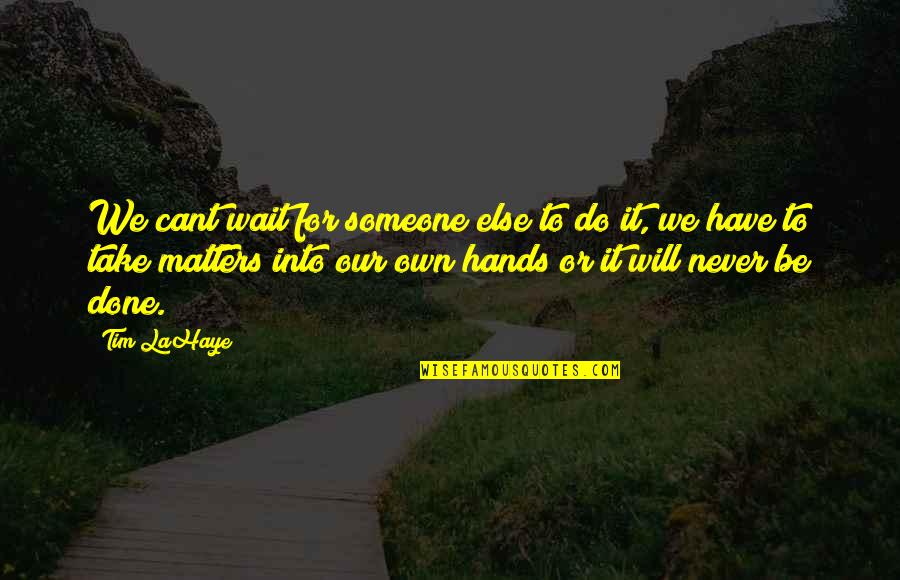 We cant wait for someone else to do it, we have to take matters into our own hands or it will never be done. —
Tim LaHaye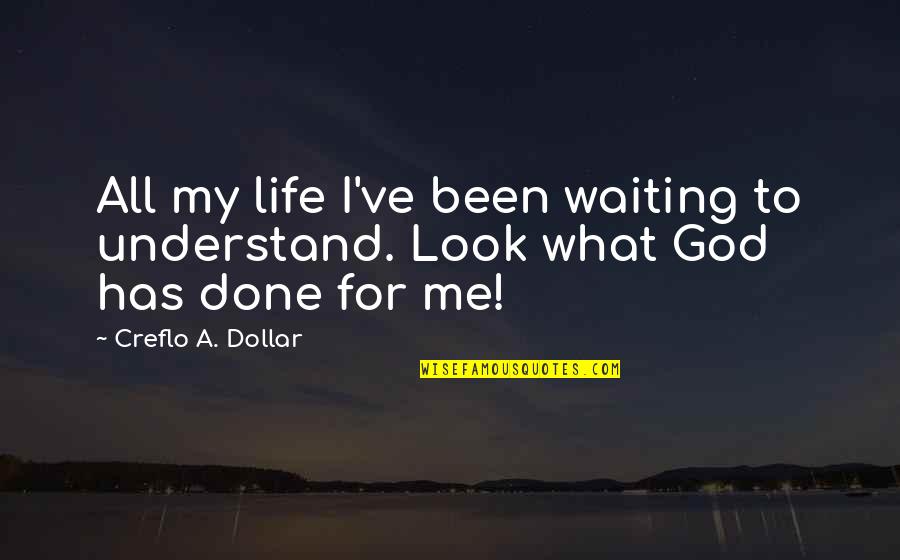 All my life I've been waiting to understand. Look what God has done for me! —
Creflo A. Dollar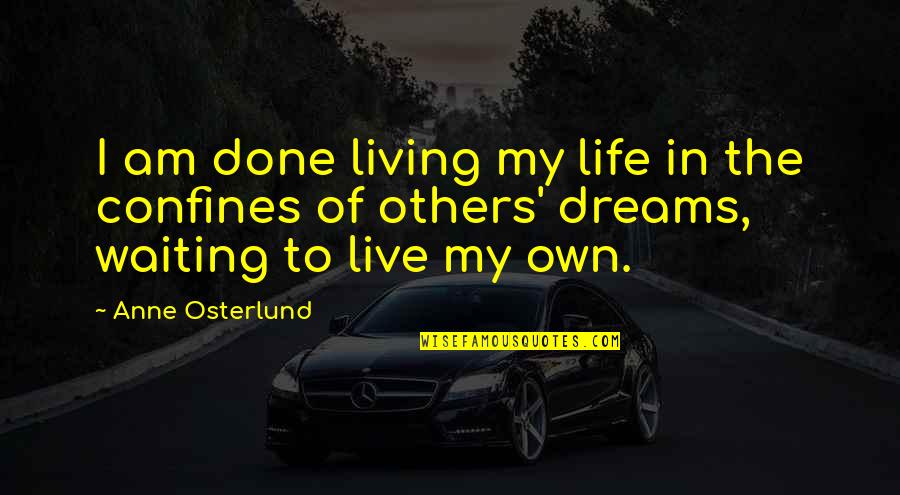 I am done living my life in the confines of others' dreams, waiting to live my own. —
Anne Osterlund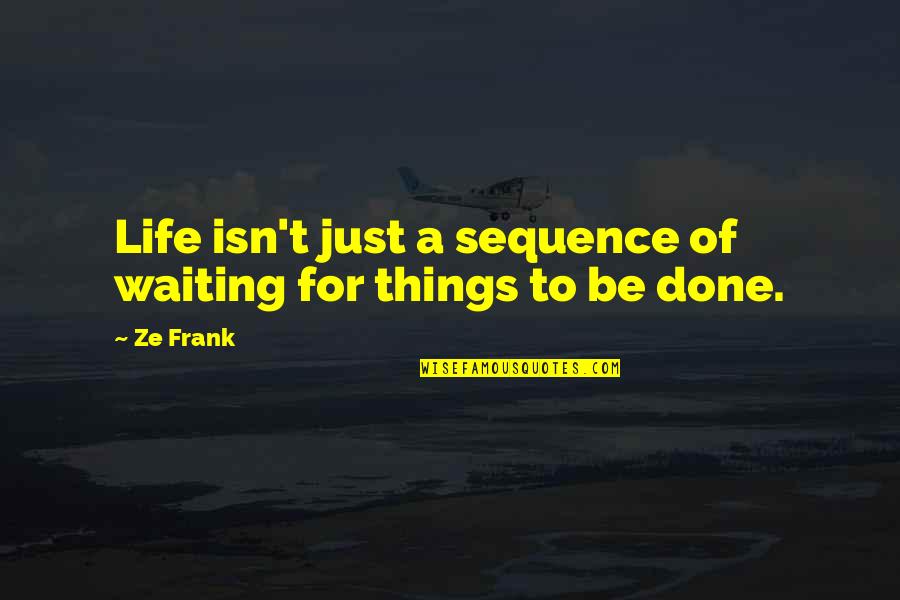 Life isn't just a sequence of waiting for things to be done. —
Ze Frank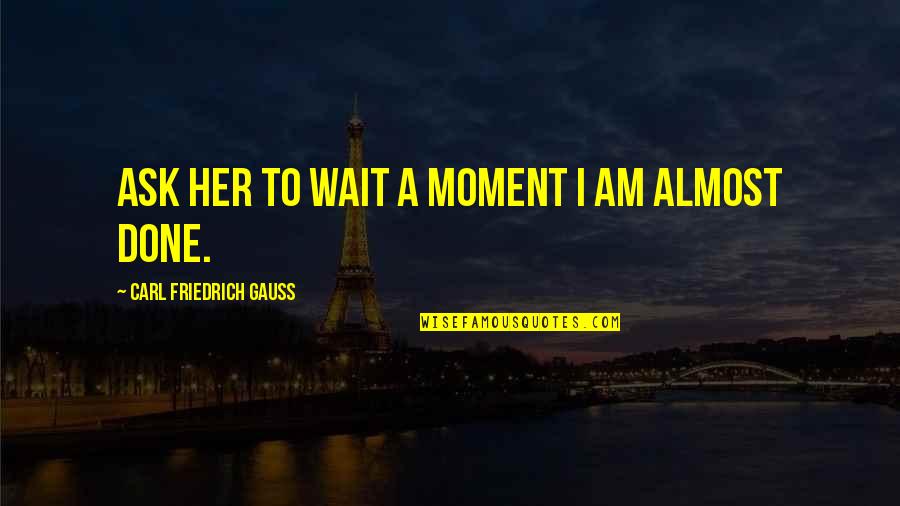 Ask her to wait a moment I am almost done. —
Carl Friedrich Gauss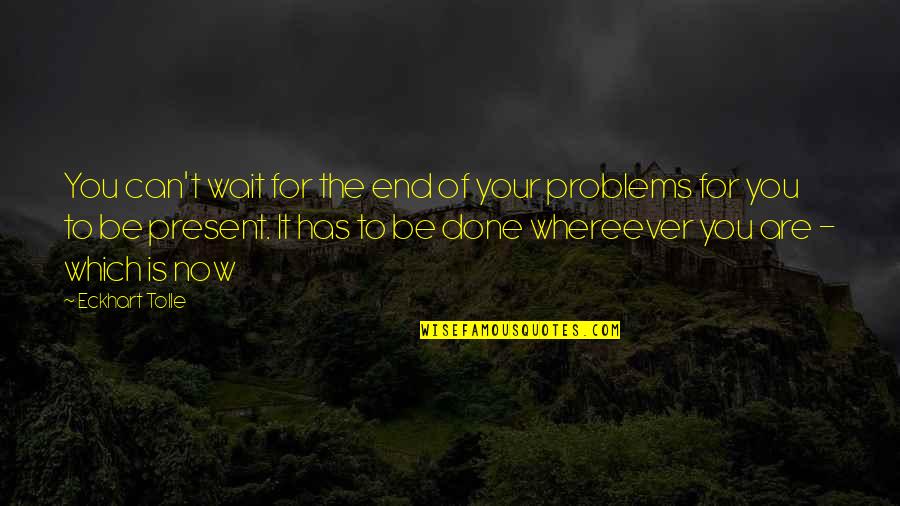 You can't wait for the end of your problems for you to be present. It has to be done whereever you are - which is now —
Eckhart Tolle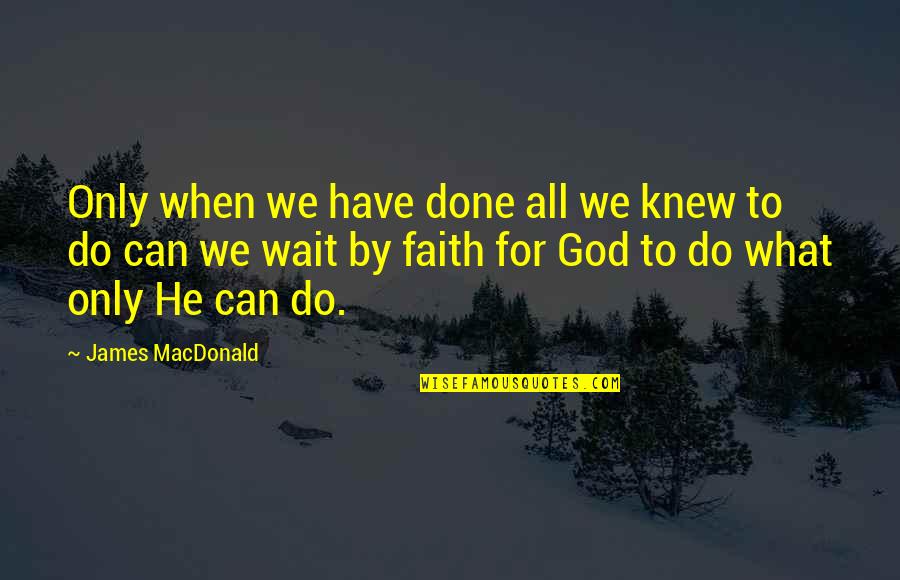 Only when we have done all we knew to do can we wait by faith for God to do what only He can do. —
James MacDonald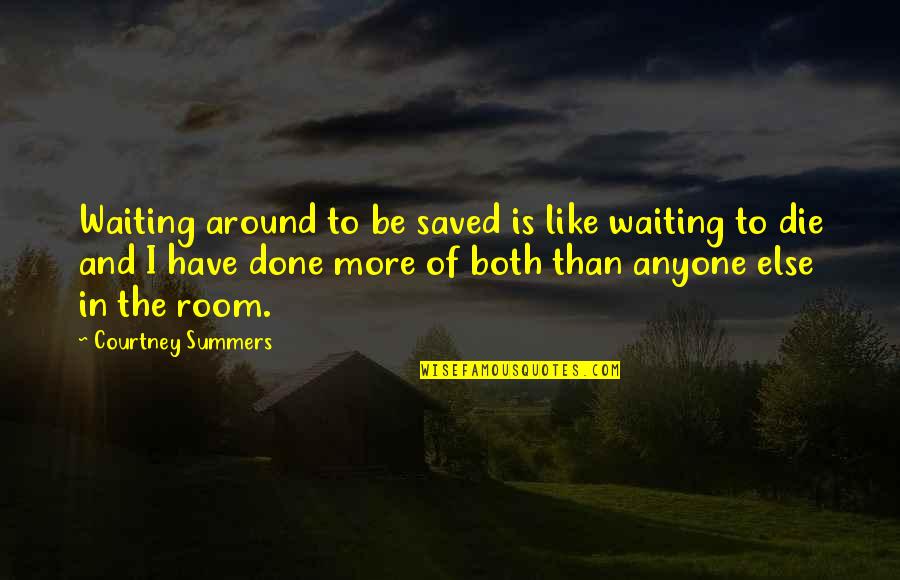 Waiting around to be saved is like waiting to die and I have done more of both than anyone else in the room. —
Courtney Summers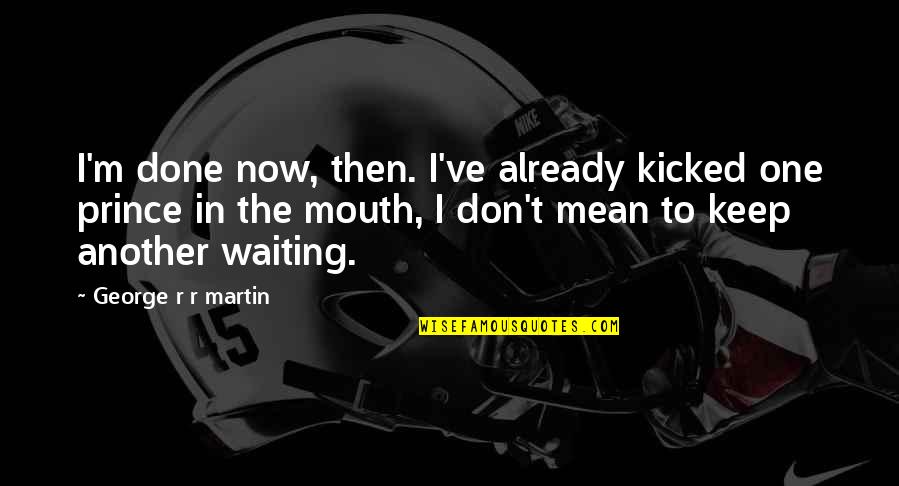 I'm done now, then. I've already kicked one prince in the mouth, I don't mean to keep another waiting. —
George R R Martin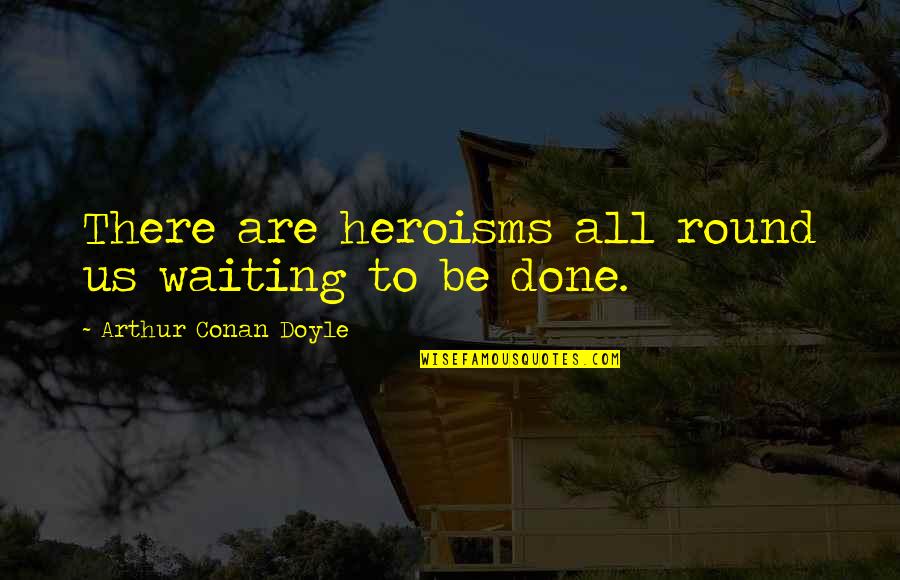 There are heroisms all round us waiting to be done. —
Arthur Conan Doyle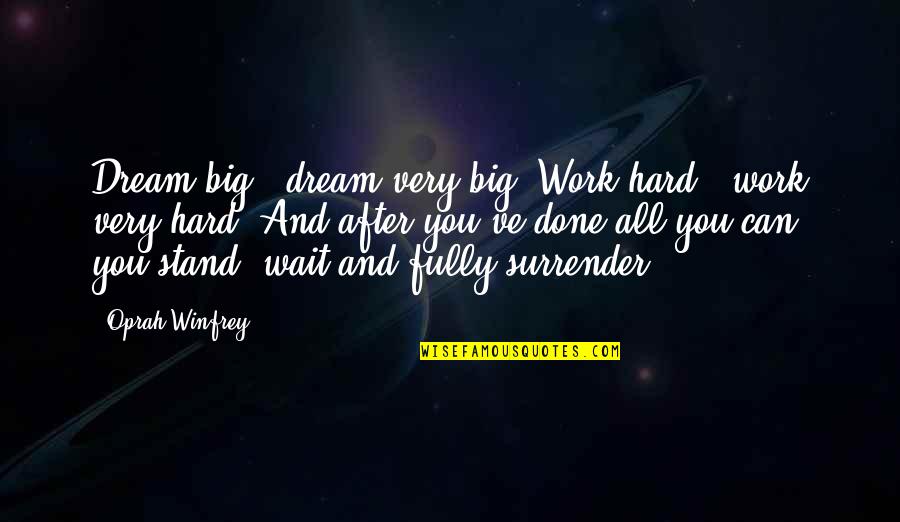 Dream big - dream very big. Work hard - work very hard. And after you've done all you can, you stand, wait and fully surrender. —
Oprah Winfrey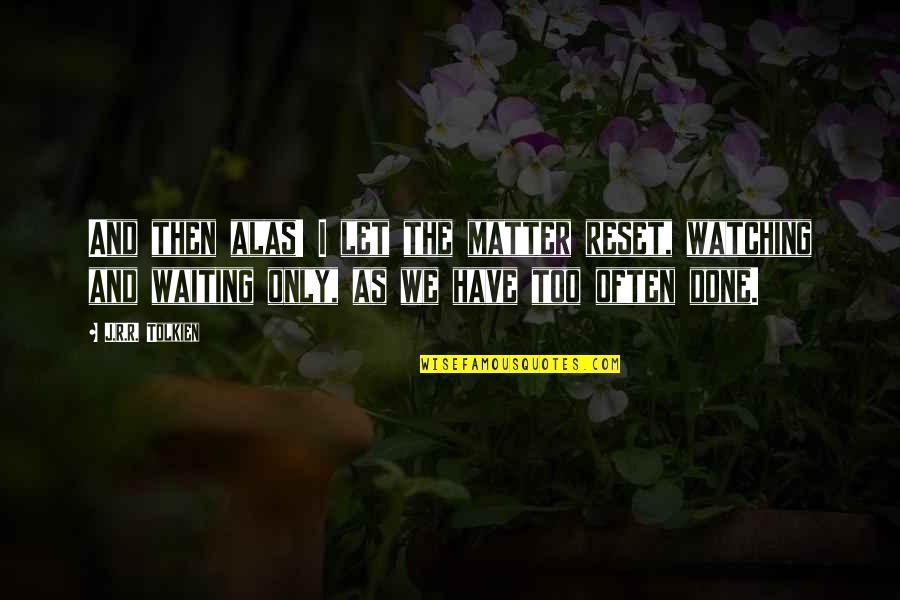 And then alas! I let the matter reset, watching and waiting only, as we have too often done. —
J.R.R. Tolkien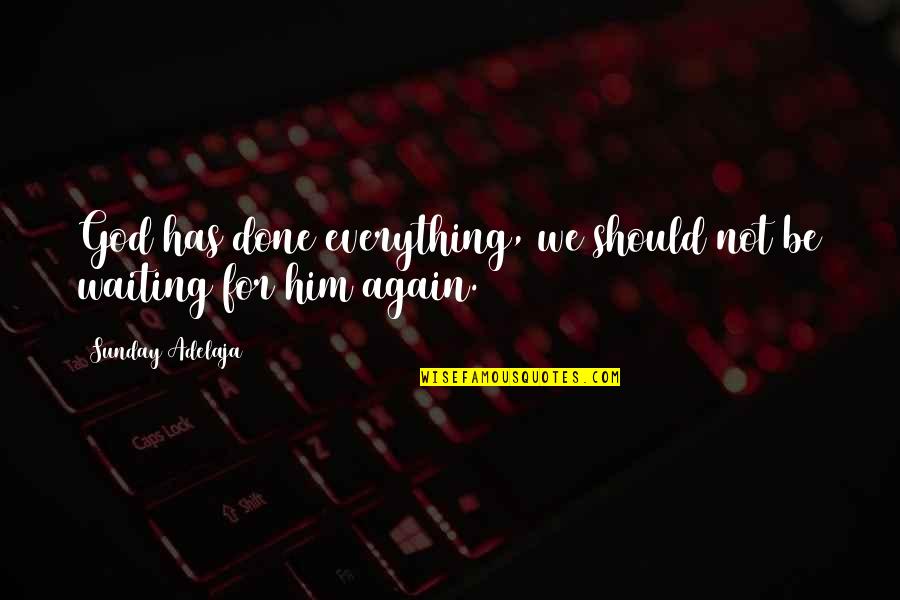 God has done everything, we should not be waiting for him again. —
Sunday Adelaja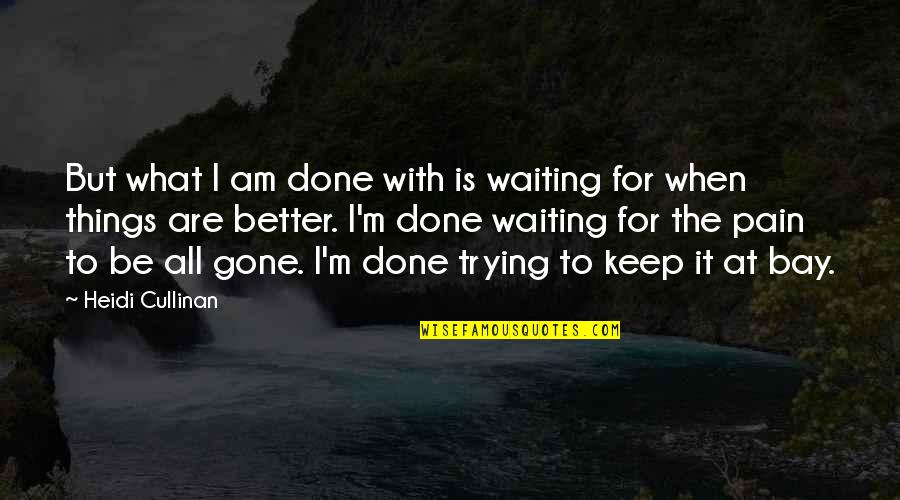 But what I am done with is waiting for when things are better. I'm done waiting for the pain to be all gone. I'm done trying to keep it at bay. —
Heidi Cullinan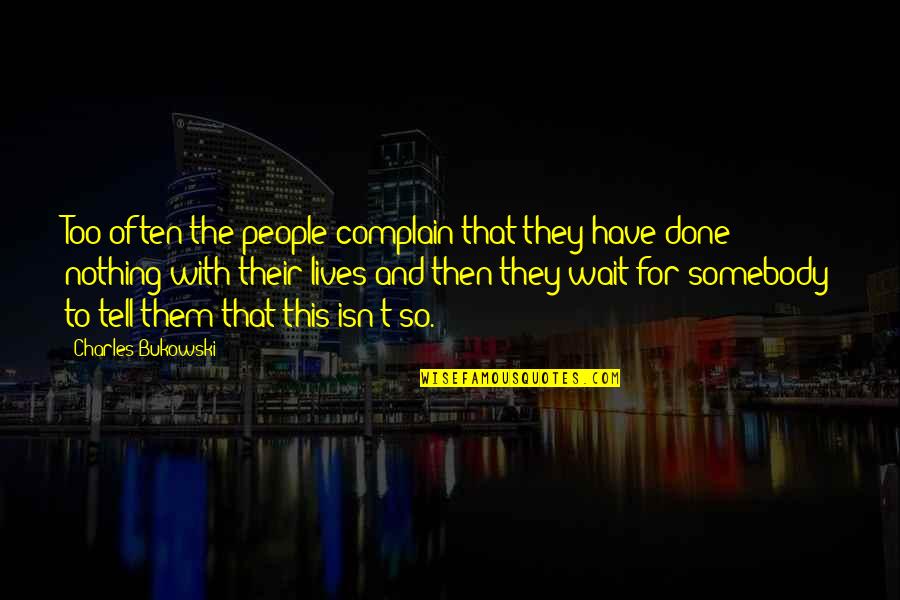 Too often the people complain that they have done nothing with their lives and then they wait for somebody to tell them that this isn't so. —
Charles Bukowski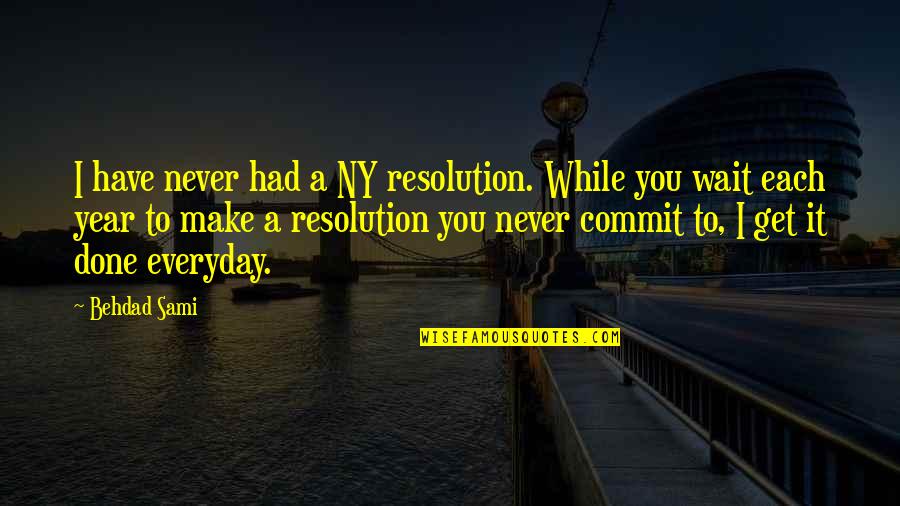 I have never had a NY resolution. While you wait each year to make a resolution you never commit to, I get it done everyday. —
Behdad Sami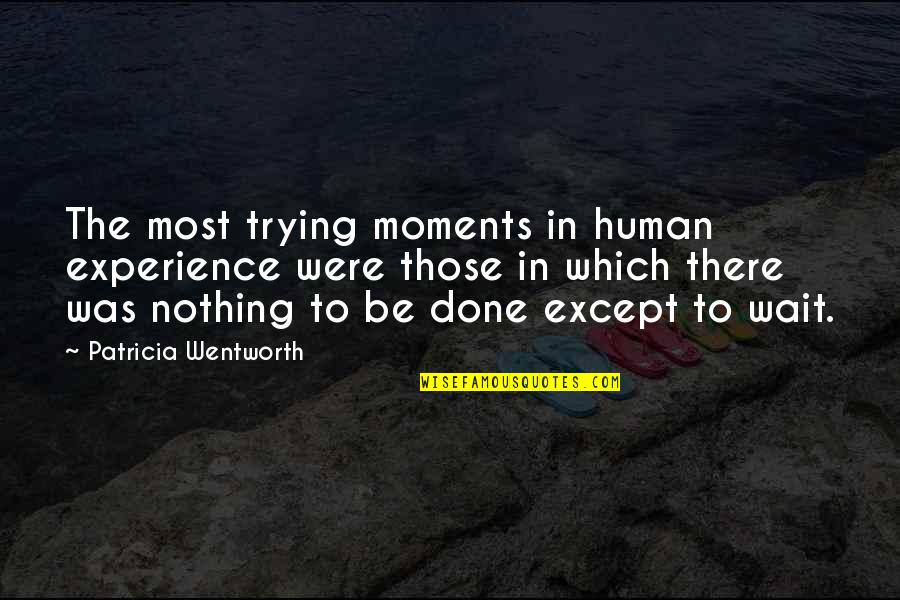 The most trying moments in human experience were those in which there was nothing to be done except to wait. —
Patricia Wentworth