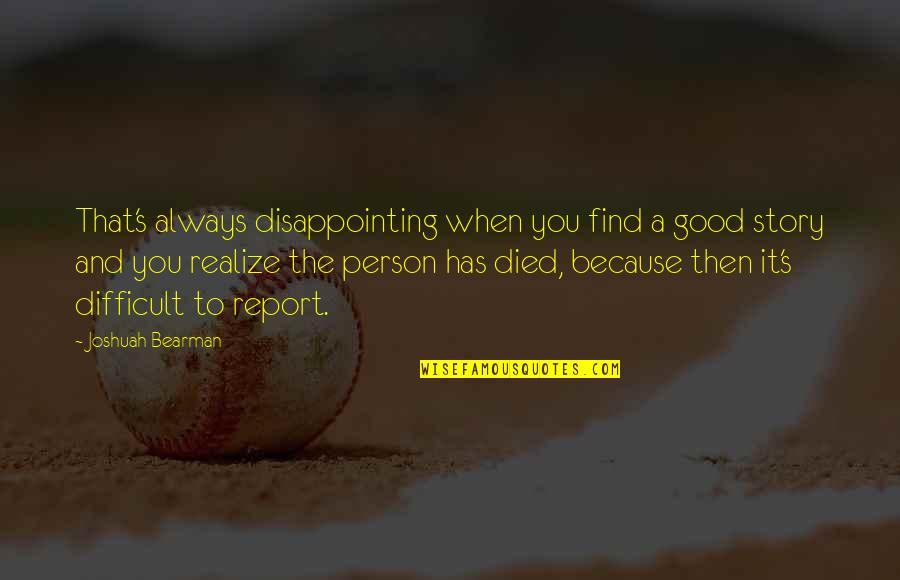 That's always disappointing when you find a good story and you realize the person has died, because then it's difficult to report.
—
Joshuah Bearman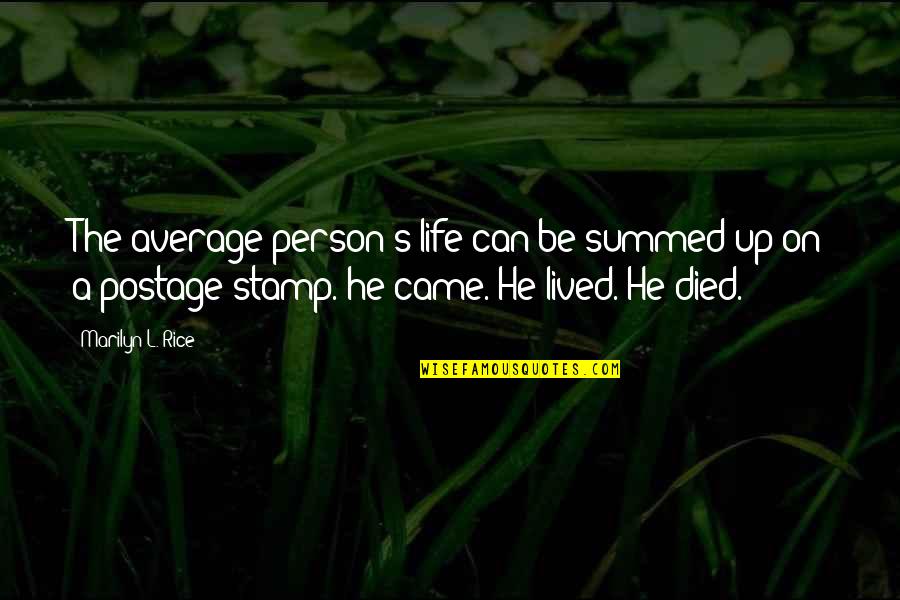 The average person's life can be summed up on a postage stamp. he came. He lived. He died.
—
Marilyn L. Rice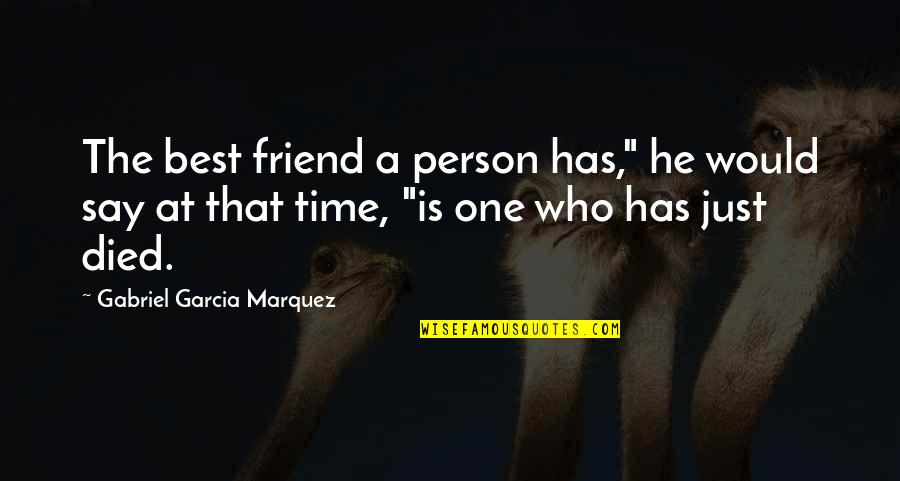 The best friend a person has," he would say at that time, "is one who has just died.
—
Gabriel Garcia Marquez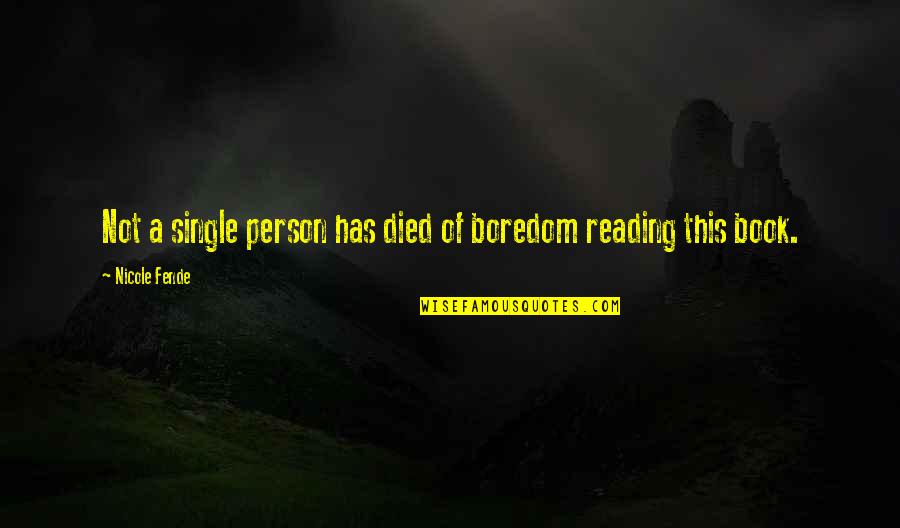 Not a single person has died of boredom reading this book.
—
Nicole Fende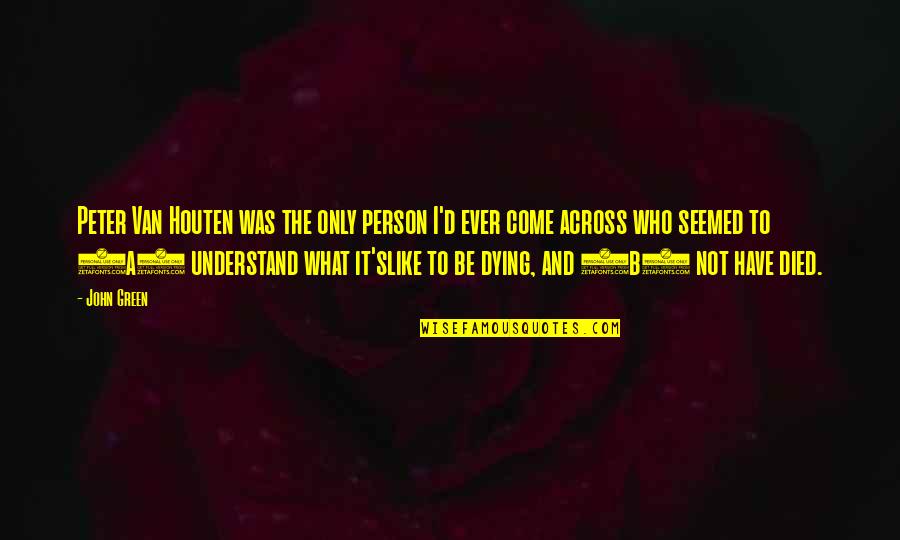 Peter Van Houten was the only person I'd ever come across who seemed to (a) understand what it's
like to be dying, and (b) not have died. —
John Green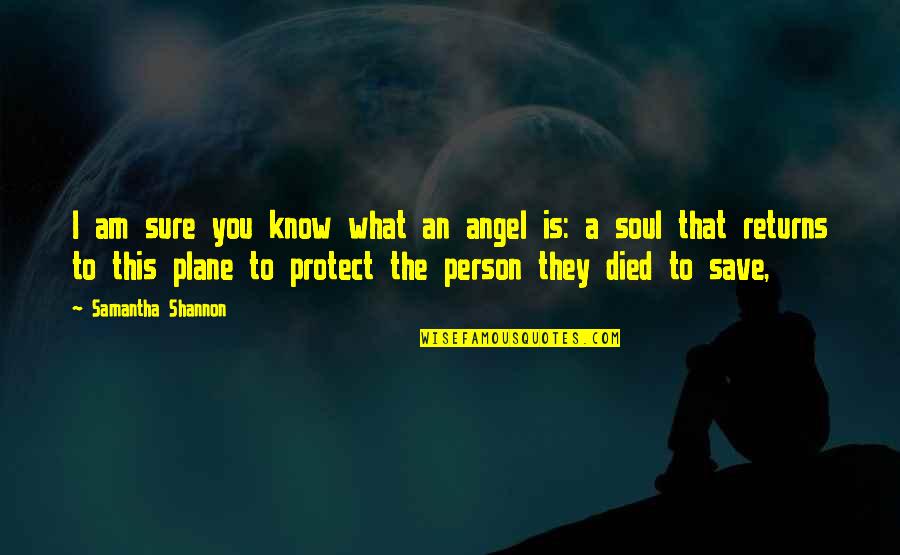 I am sure you know what an angel is: a soul that returns to this plane to protect the person they died to save, —
Samantha Shannon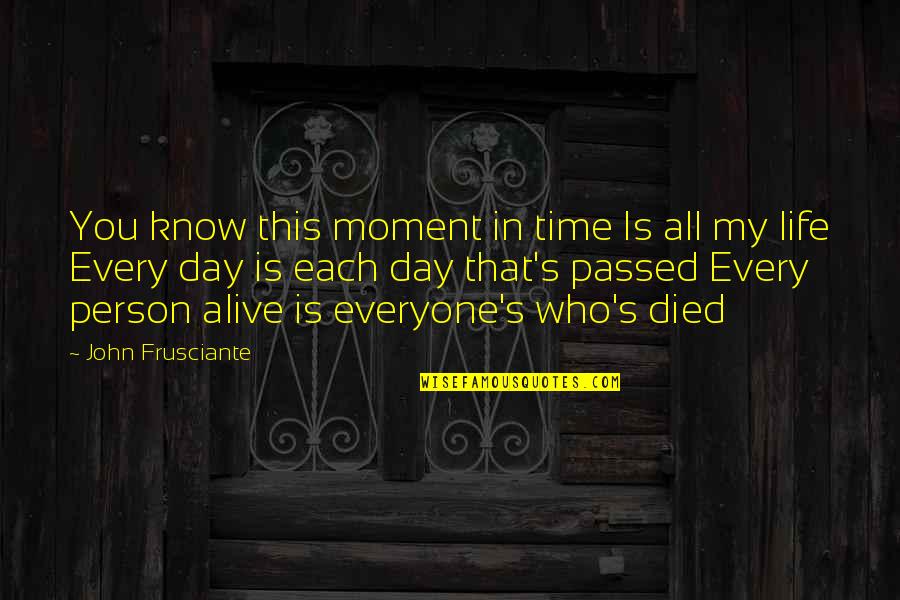 You know this moment in time Is all my life Every day is each day that's passed Every person alive is everyone's who's died —
John Frusciante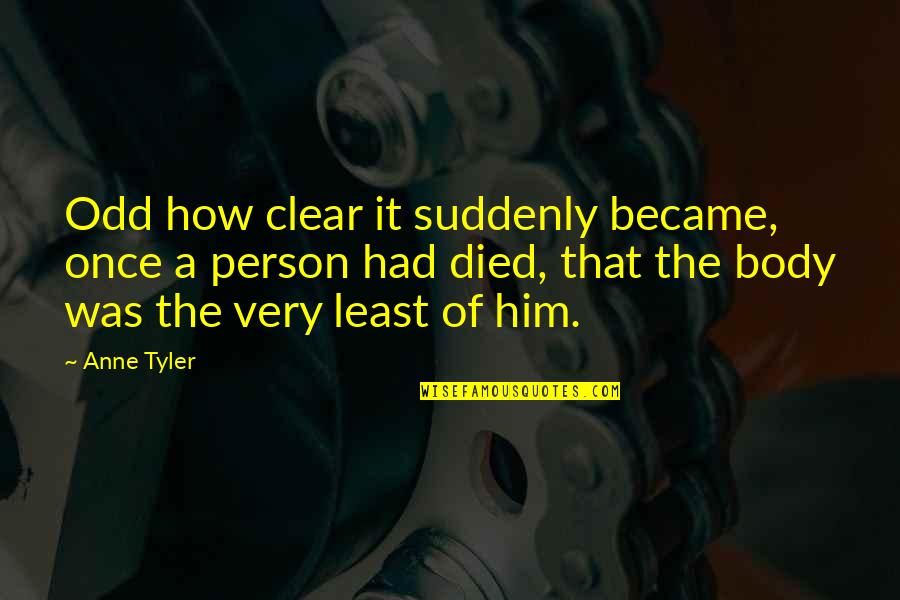 Odd how clear it suddenly became, once a person had died, that the body was the very least of him. —
Anne Tyler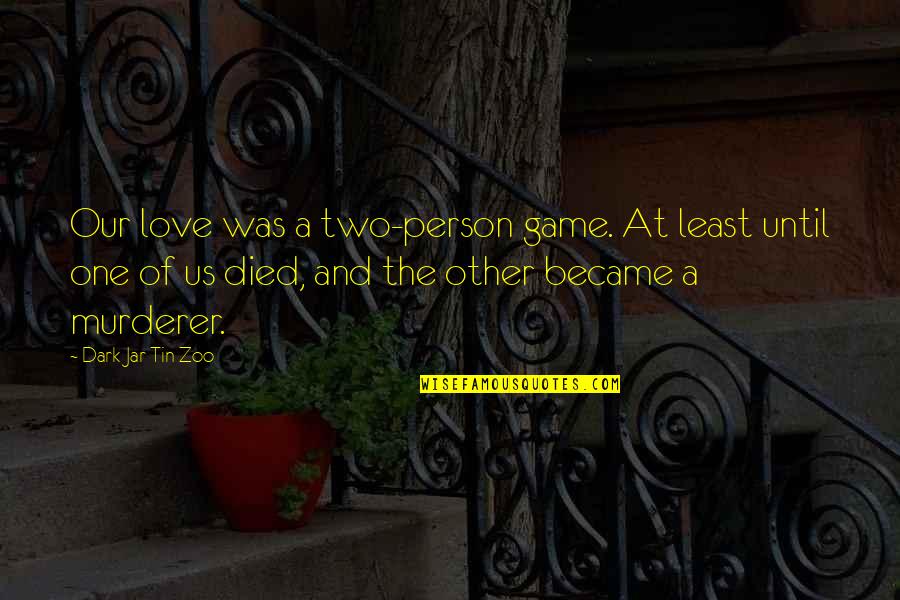 Our love was a two-person game. At least until one of us died, and the other became a murderer. —
Dark Jar Tin Zoo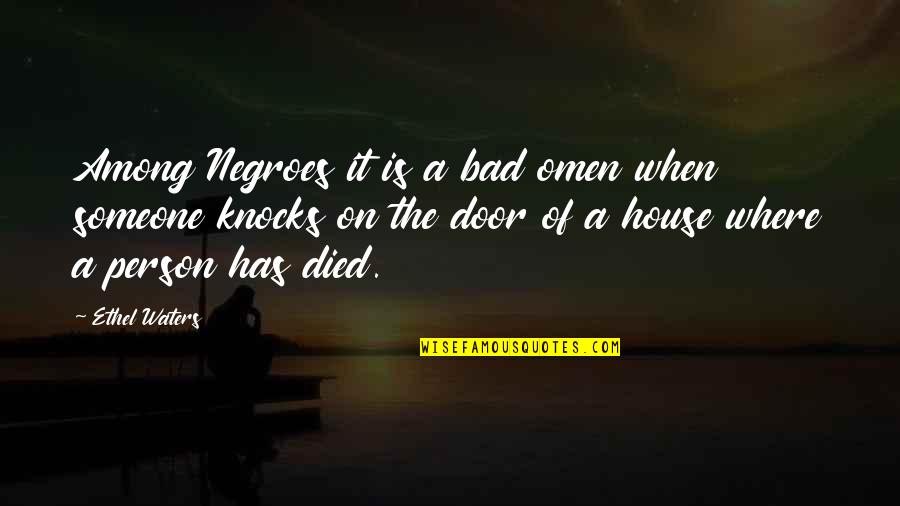 Among Negroes it is a bad omen when someone knocks on the door of a house where a person has died. —
Ethel Waters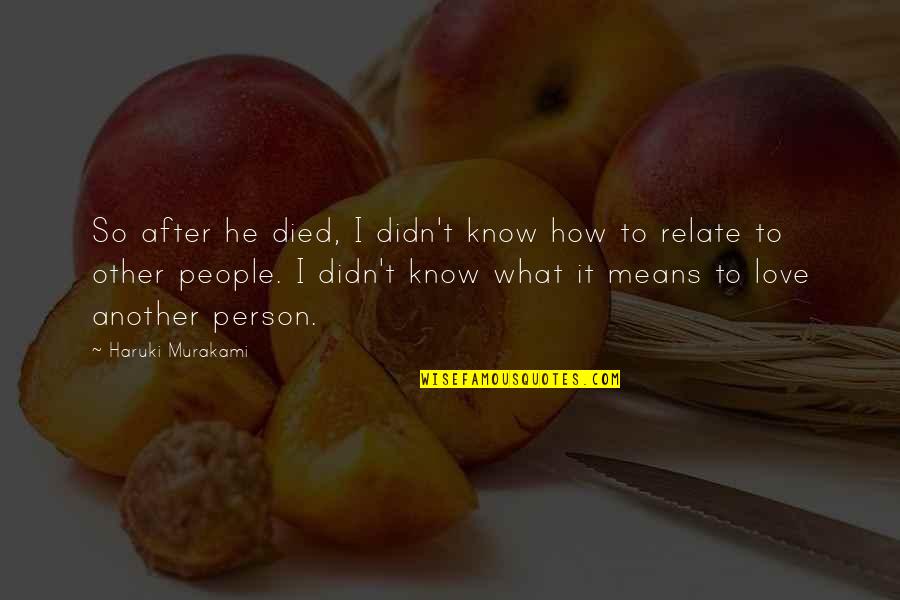 So after he died, I didn't know how to relate to other people. I didn't know what it means to love another person. —
Haruki Murakami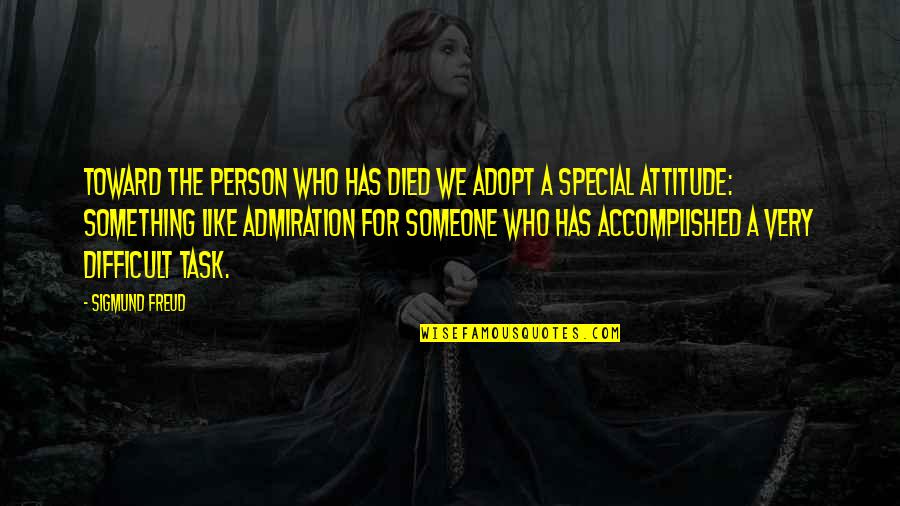 Toward the person who has died we adopt a special attitude: something like admiration for someone who has accomplished a very difficult task. —
Sigmund Freud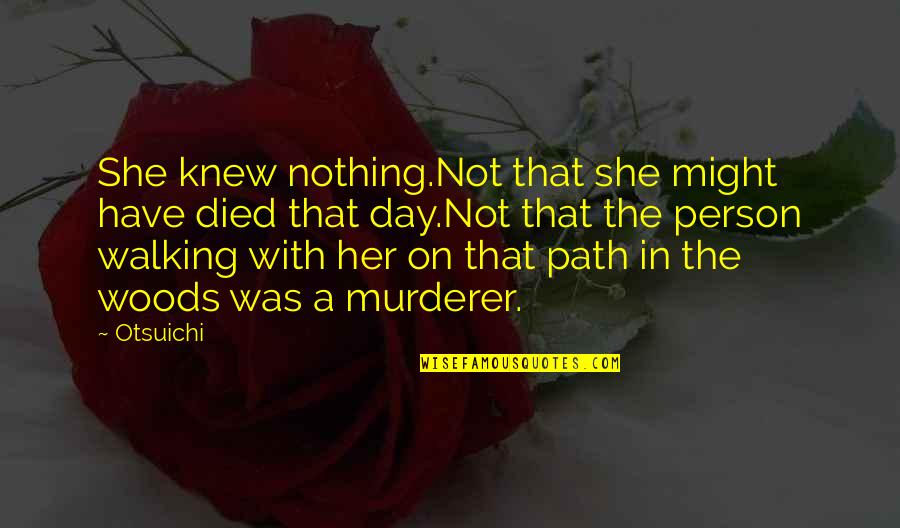 She knew nothing.
Not that she might have died that day.
Not that the person walking with her on that path in the woods was a murderer. —
Otsuichi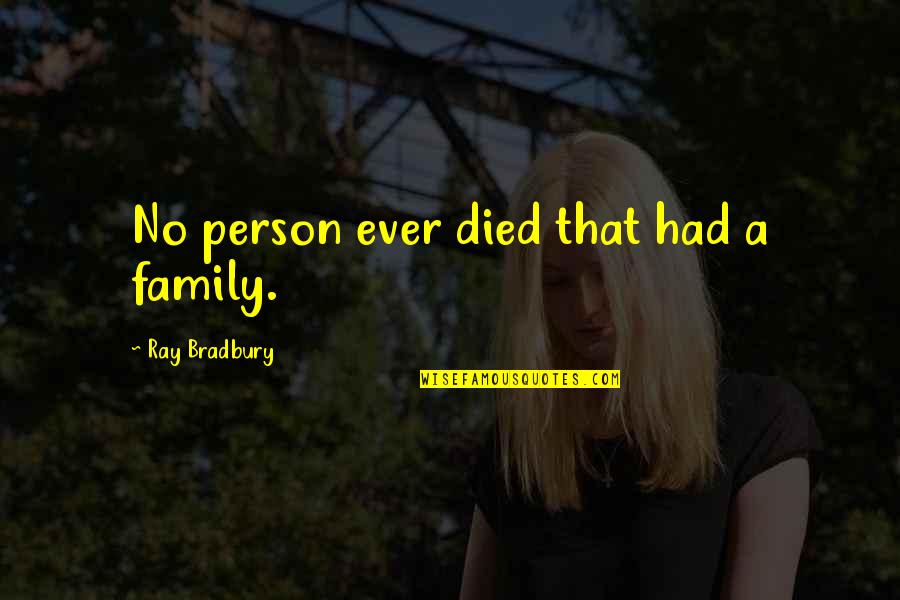 No person ever died that had a family. —
Ray Bradbury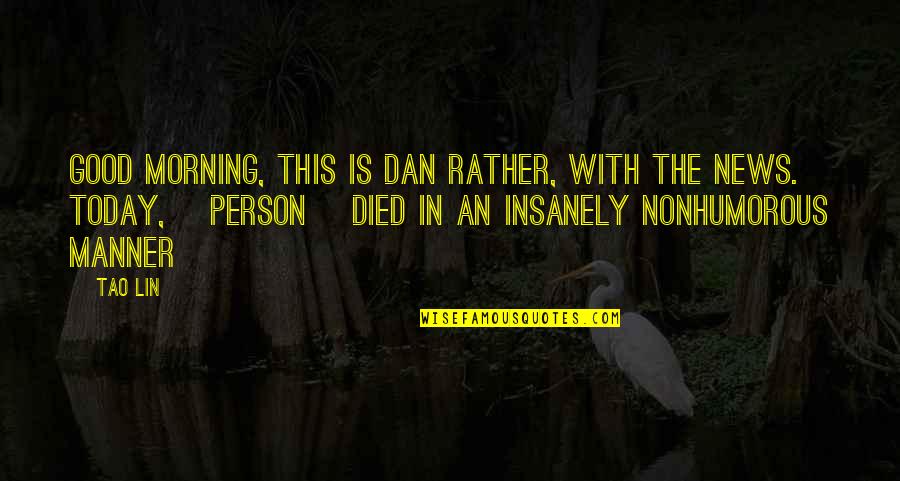 Good morning, this is Dan Rather, with the news. Today, [person] died in an insanely nonhumorous manner —
Tao Lin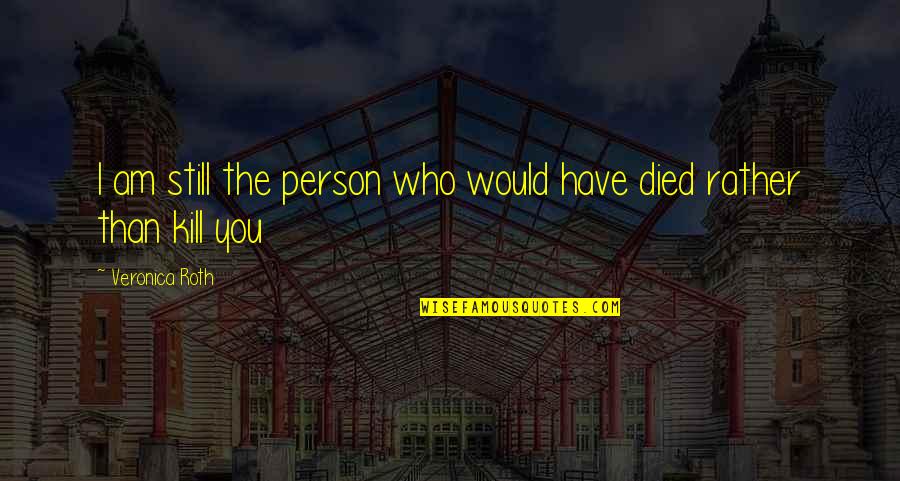 I am still the person who would have died rather than kill you —
Veronica Roth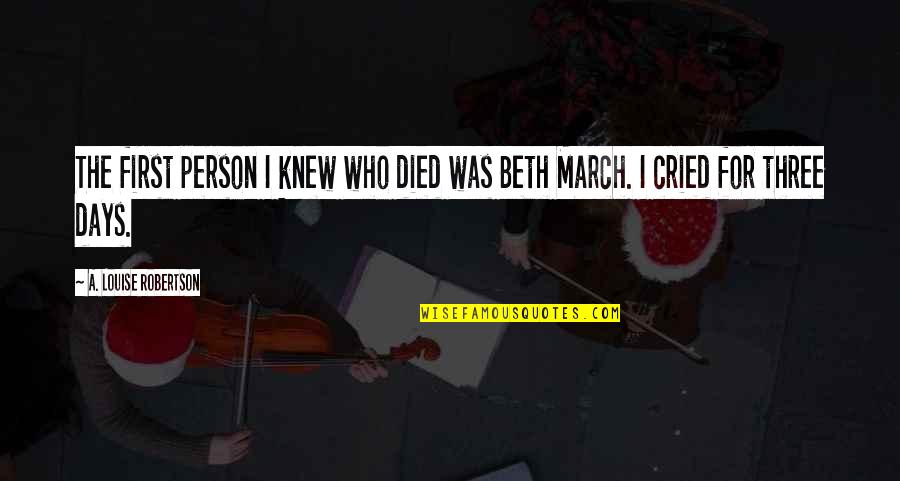 The first person I knew who died was Beth March. I cried for three days. —
A. Louise Robertson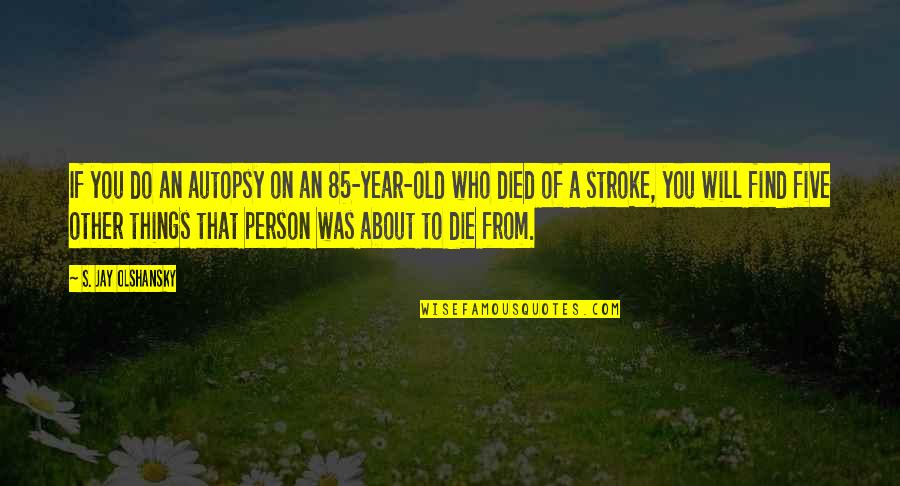 If you do an autopsy on an 85-year-old who died of a stroke, you will find five other things that person was about to die from. —
S. Jay Olshansky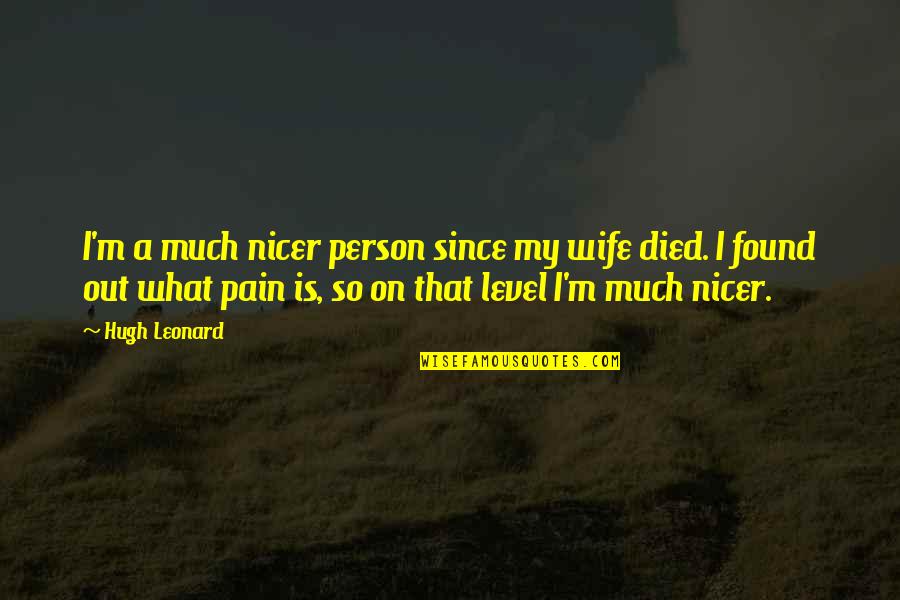 I'm a much nicer person since my wife died. I found out what pain is, so on that level I'm much nicer. —
Hugh Leonard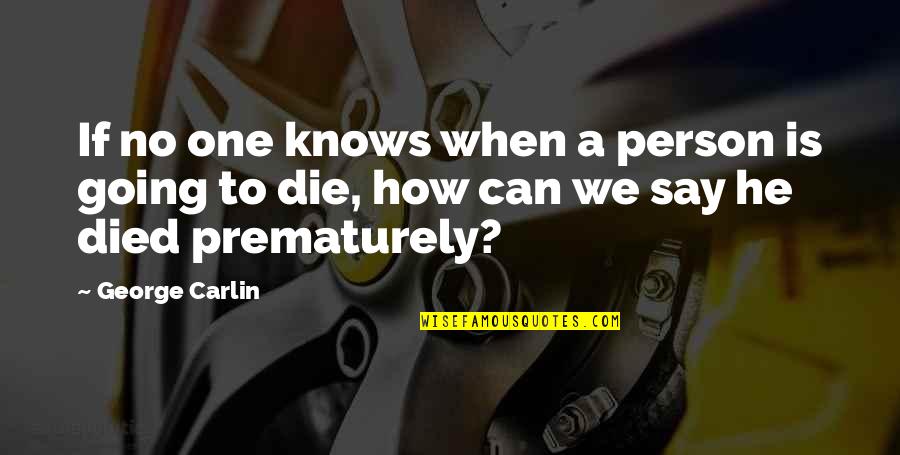 If no one knows when a person is going to die, how can we say he died prematurely? —
George Carlin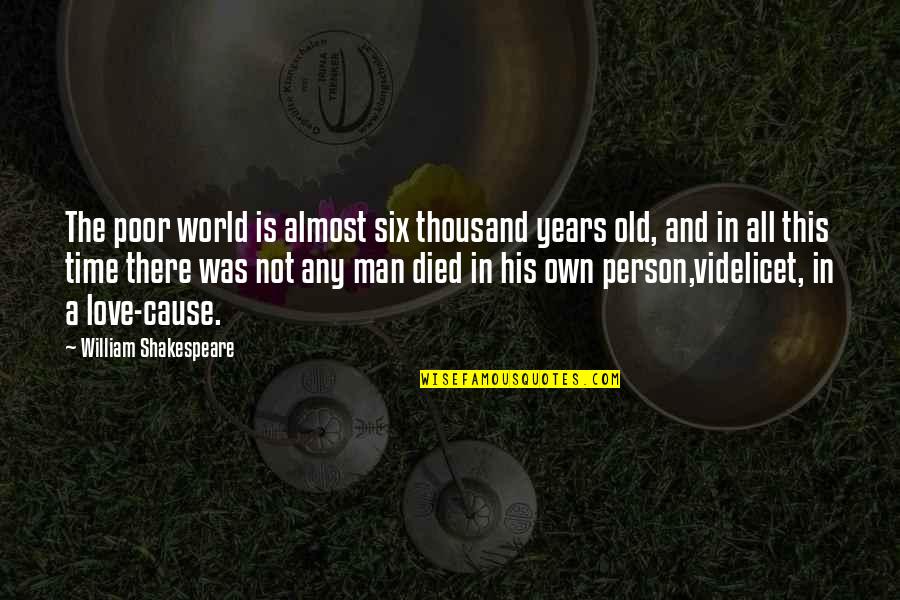 The poor world is almost six thousand years old, and in all this time there was not any man died in his own person,
videlicet, in a love-cause. —
William Shakespeare