Debbi Quotes
Collection of top 42 famous quotes about Debbi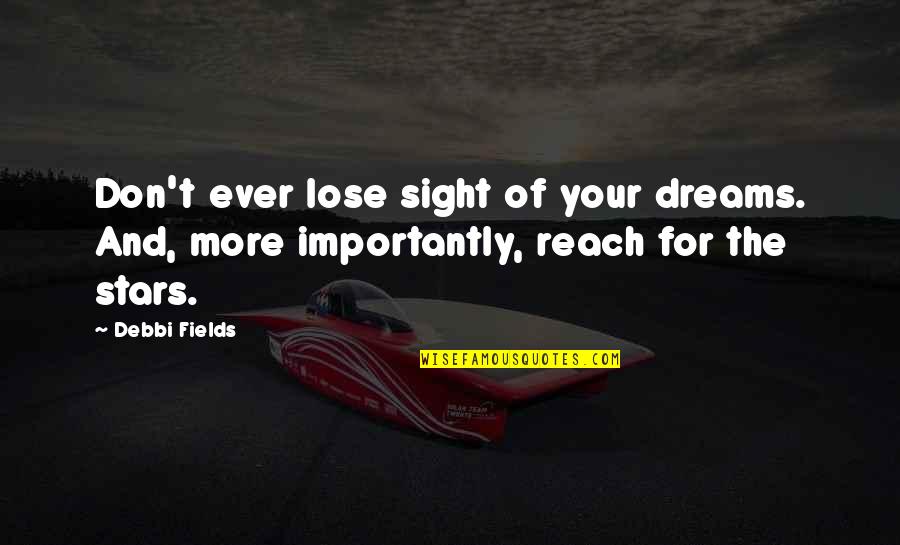 Don't ever lose sight of your dreams. And, more importantly, reach for the stars.
—
Debbi Fields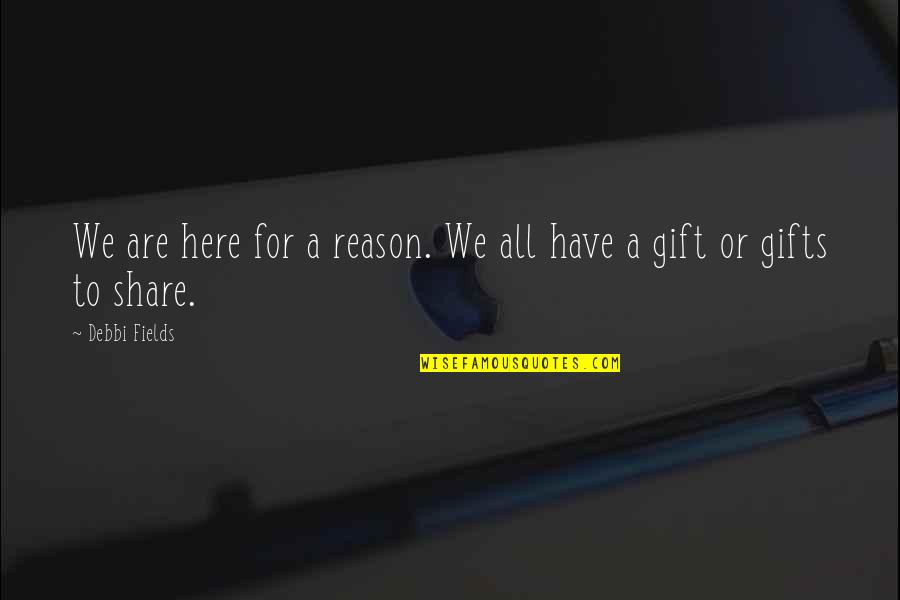 We are here for a reason. We all have a gift or gifts to share.
—
Debbi Fields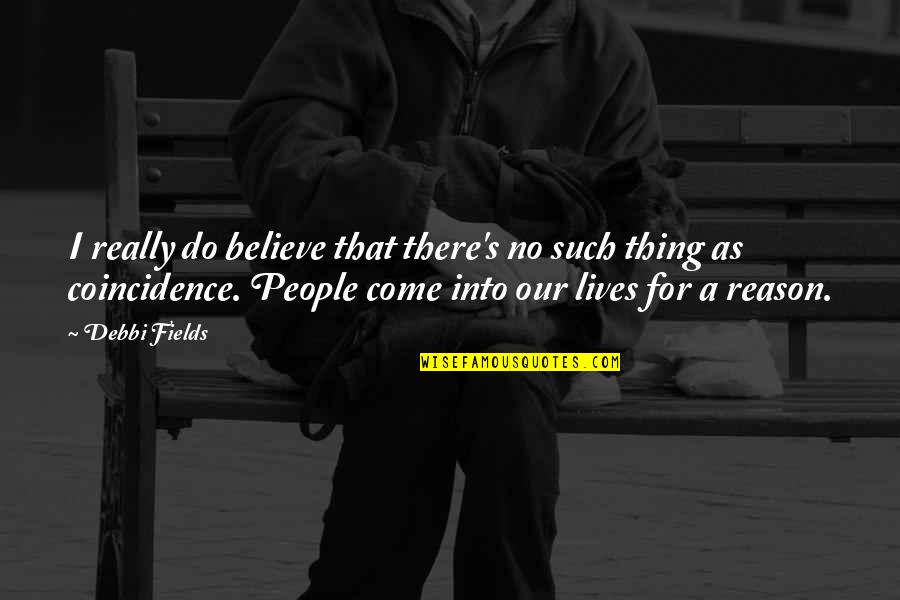 I really do believe that there's no such thing as coincidence. People come into our lives for a reason.
—
Debbi Fields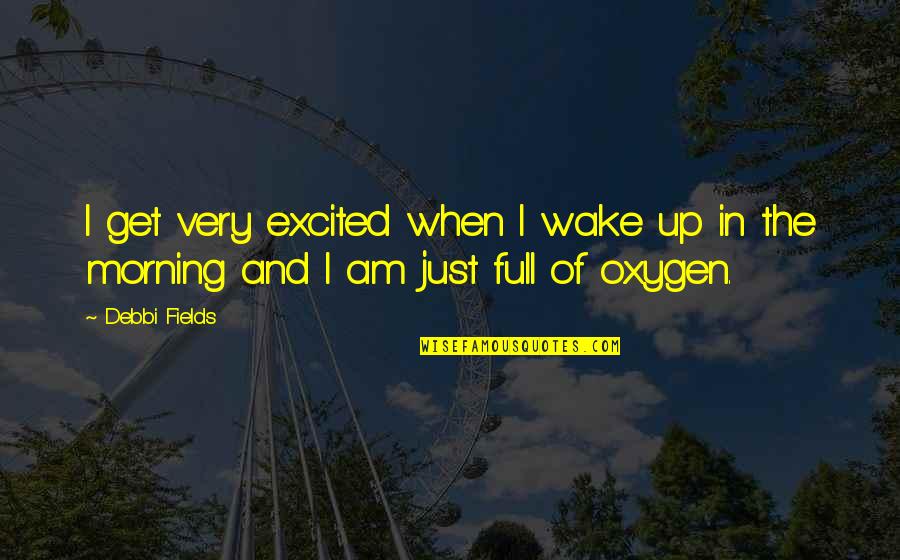 I get very excited when I wake up in the morning and I am just full of oxygen.
—
Debbi Fields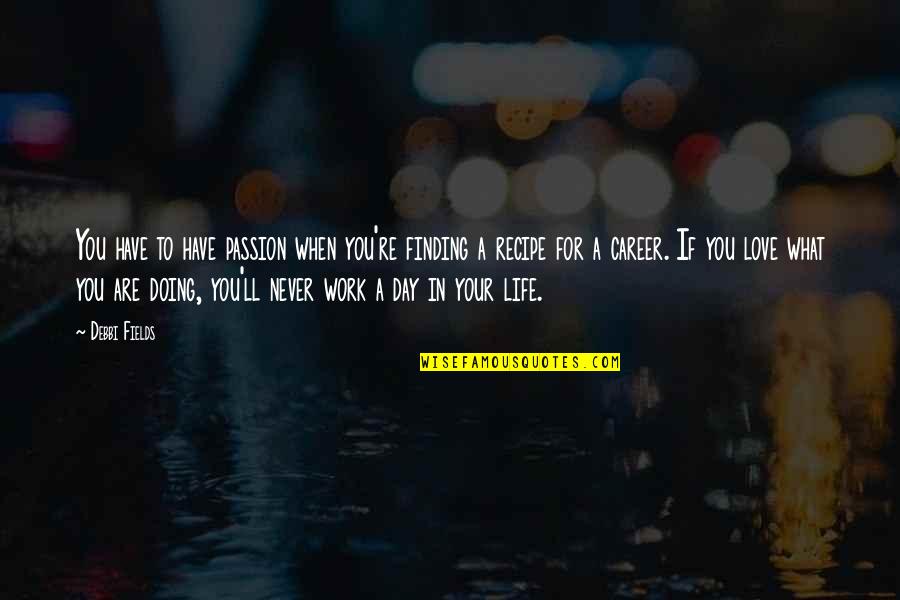 You have to have passion when you're finding a recipe for a career. If you love what you are doing, you'll never work a day in your life.
—
Debbi Fields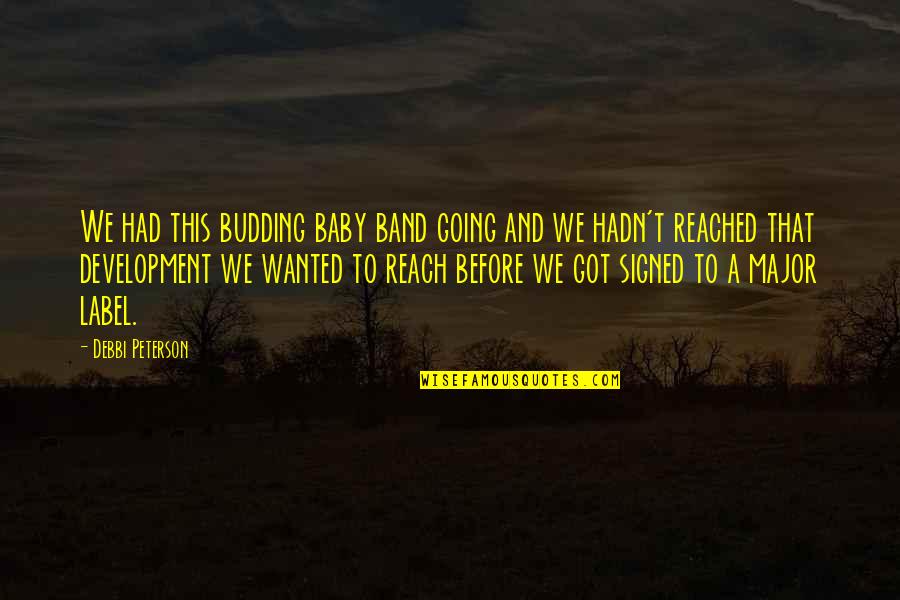 We had this budding baby band going and we hadn't reached that development we wanted to reach before we got signed to a major label.
—
Debbi Peterson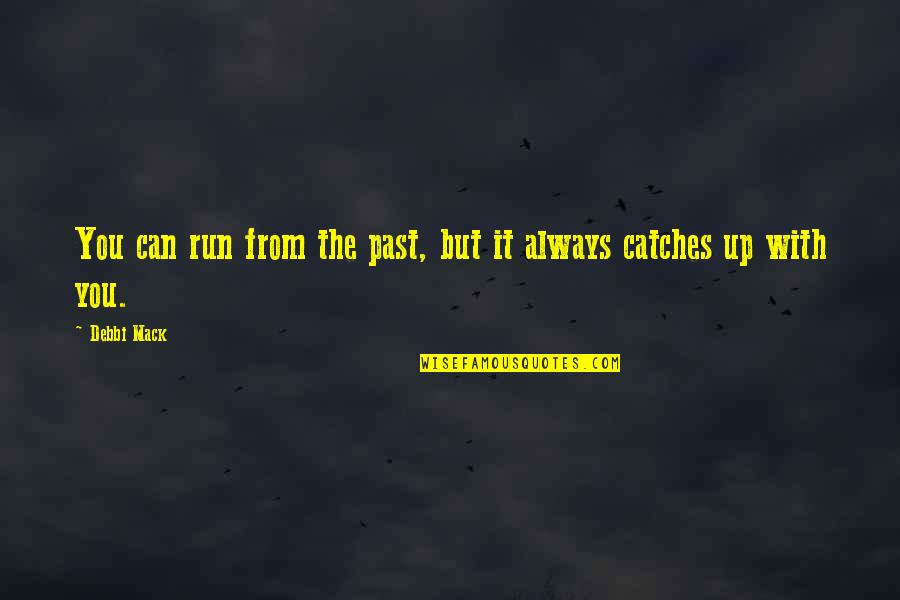 You can run from the past, but it always catches up with you.
—
Debbi Mack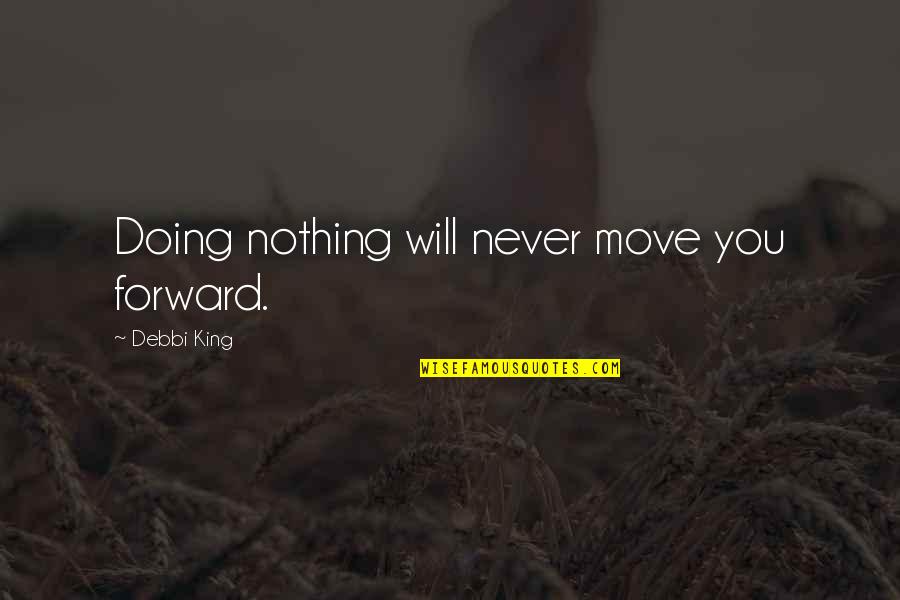 Doing nothing will never move you forward.
—
Debbi King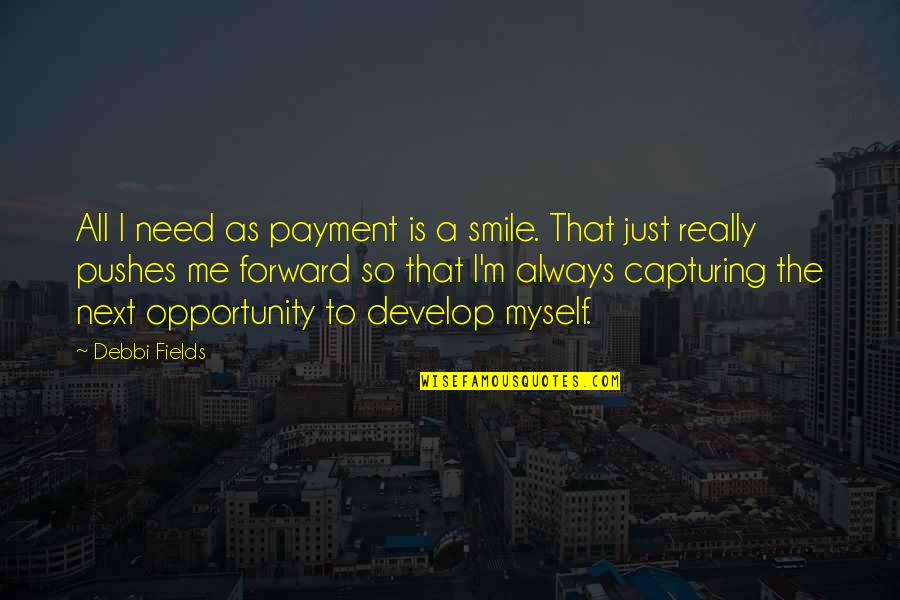 All I need as payment is a smile. That just really pushes me forward so that I'm always capturing the next opportunity to develop myself. —
Debbi Fields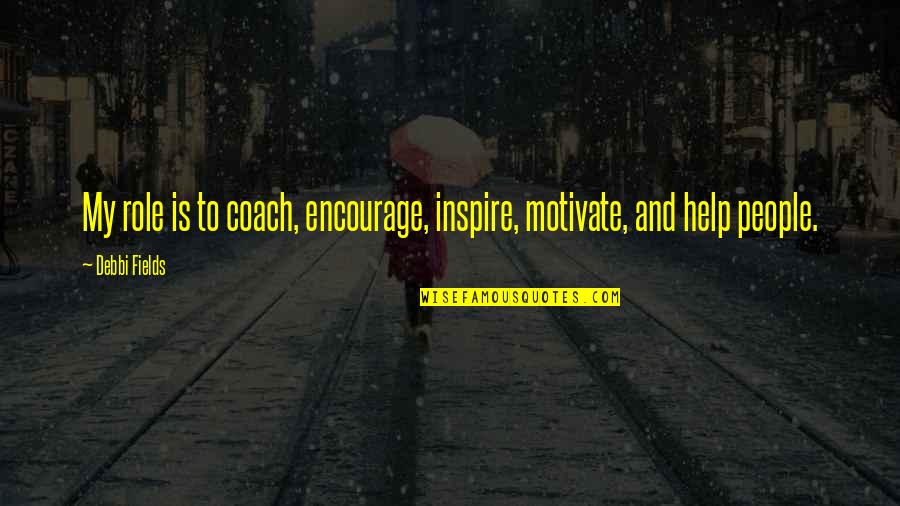 My role is to coach, encourage, inspire, motivate, and help people. —
Debbi Fields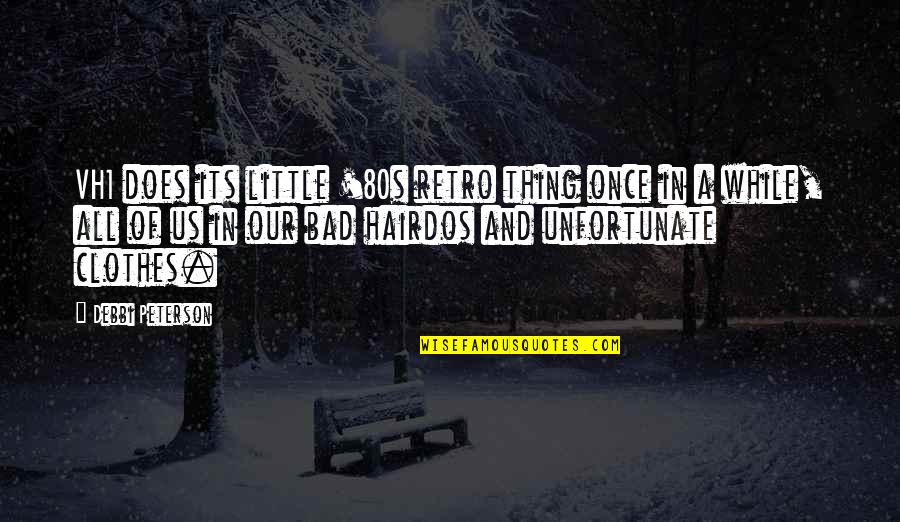 VH1 does its little '80s retro thing once in a while, all of us in our bad hairdos and unfortunate clothes. —
Debbi Peterson
I'm not a "what if." I want to just do it, try it, give it my all, and if it's not meant to be, I can accept that. But I had to do it. —
Debbi Fields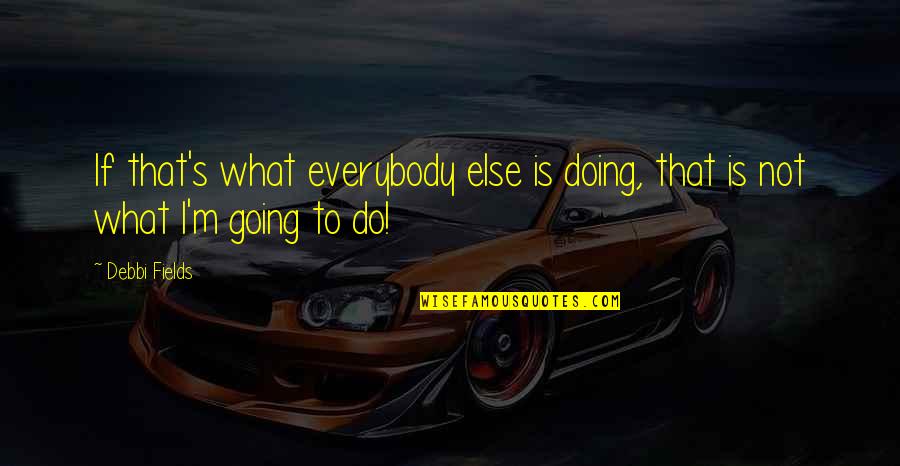 If that's what everybody else is doing, that is not what I'm going to do! —
Debbi Fields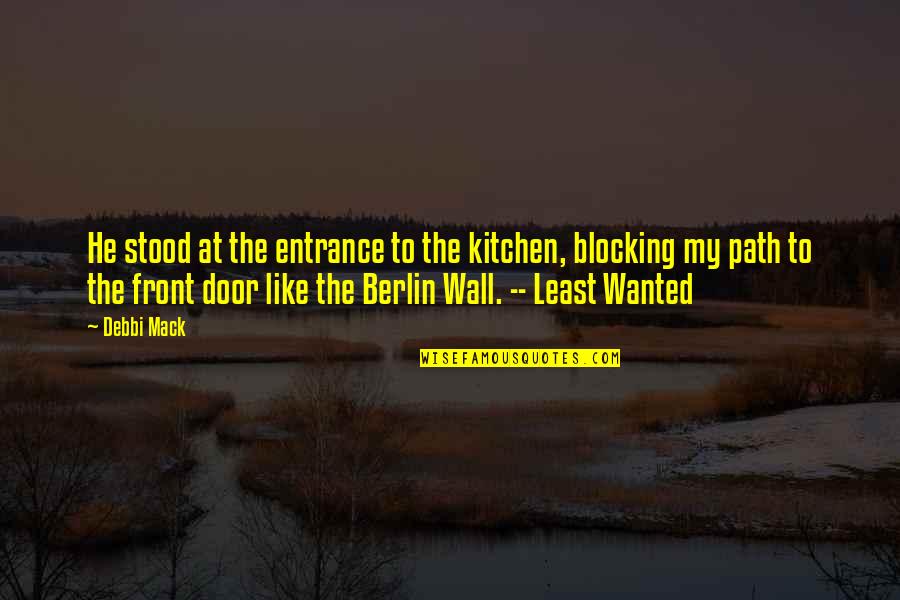 He stood at the entrance to the kitchen, blocking my path to the front door like the Berlin Wall. -- Least Wanted —
Debbi Mack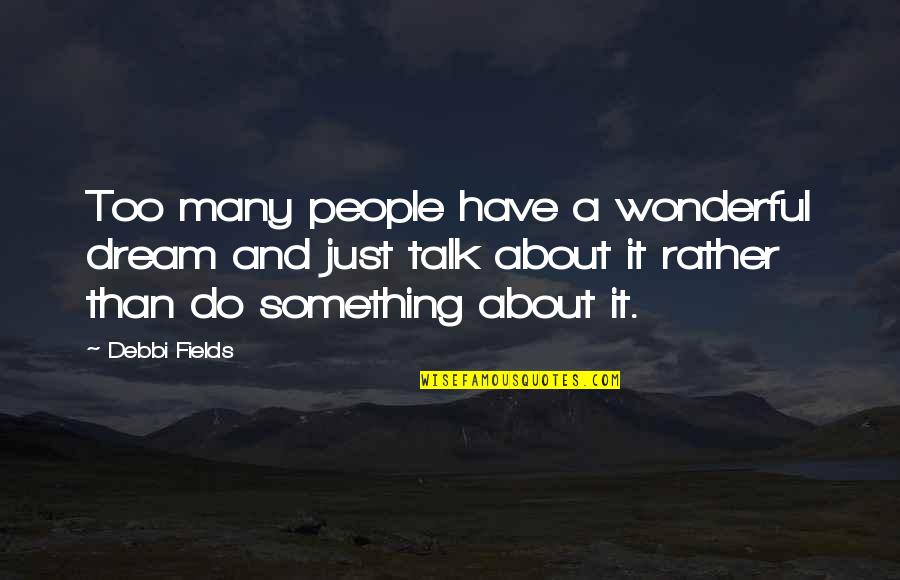 Too many people have a wonderful dream and just talk about it rather than do something about it. —
Debbi Fields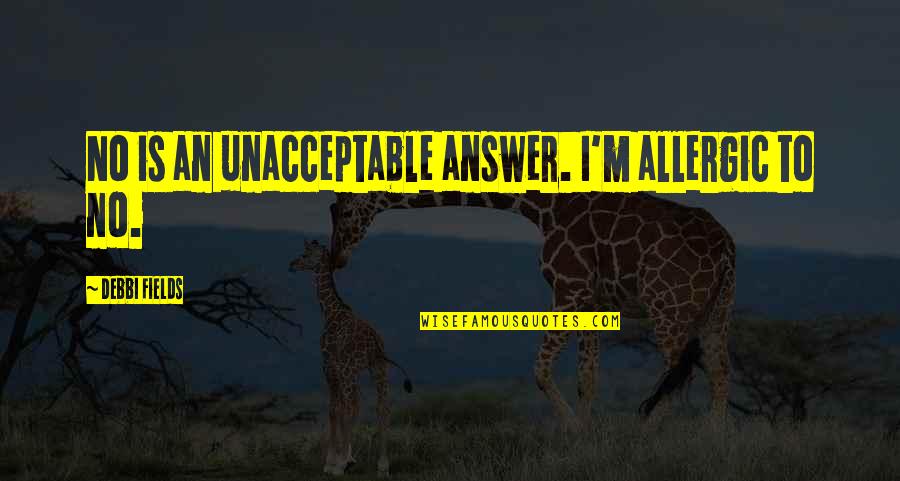 No is an unacceptable answer. I'm allergic to no. —
Debbi Fields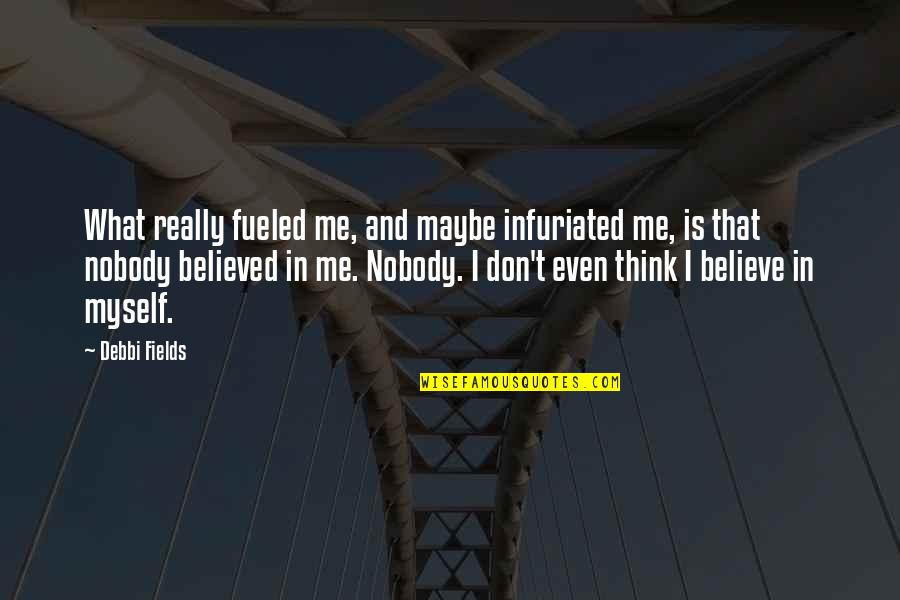 What really fueled me, and maybe infuriated me, is that nobody believed in me. Nobody. I don't even think I believe in myself. —
Debbi Fields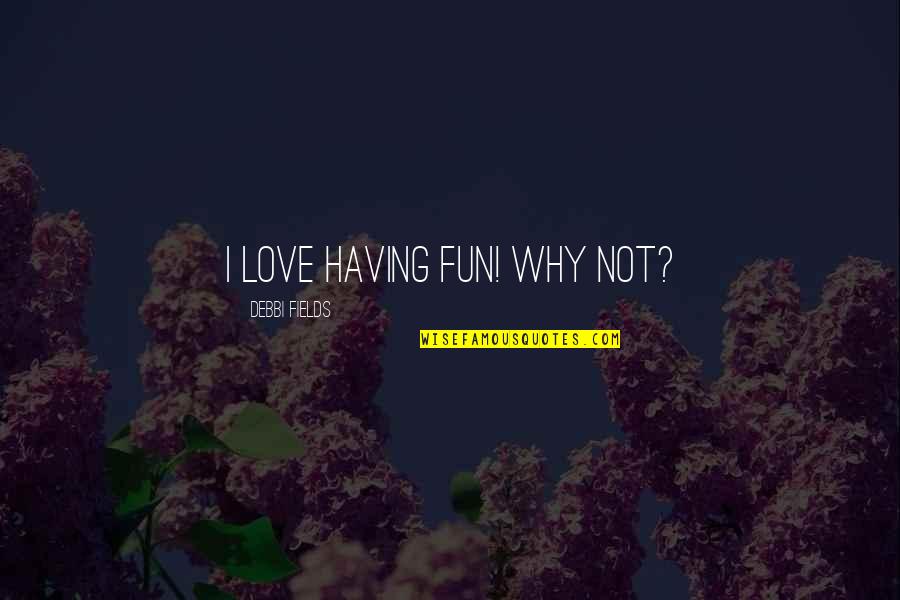 I love having fun! Why not? —
Debbi Fields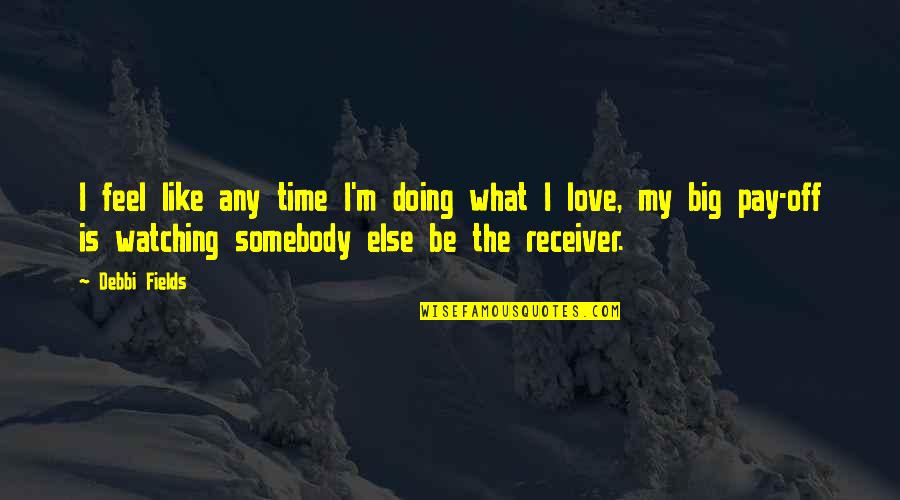 I feel like any time I'm doing what I love, my big pay-off is watching somebody else be the receiver. —
Debbi Fields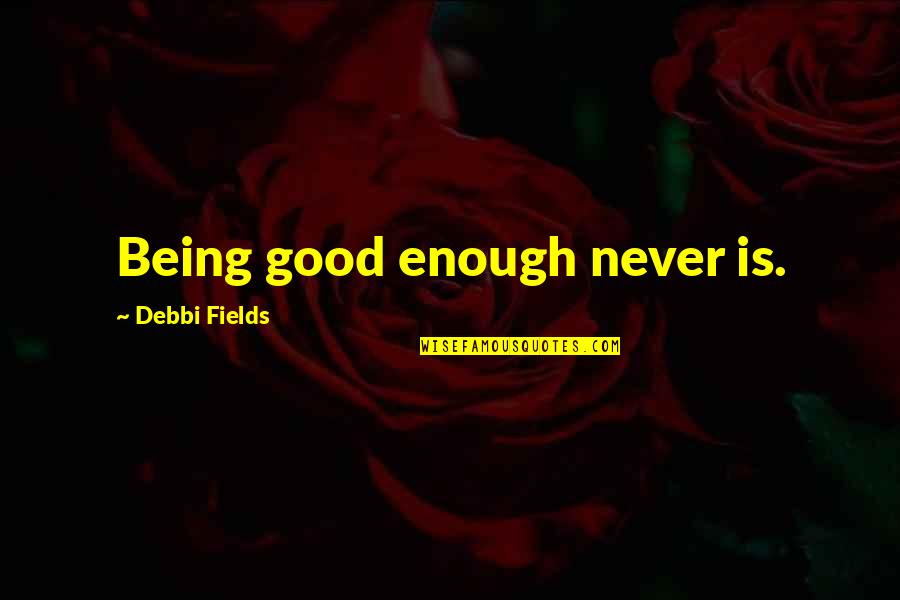 Being good enough never is. —
Debbi Fields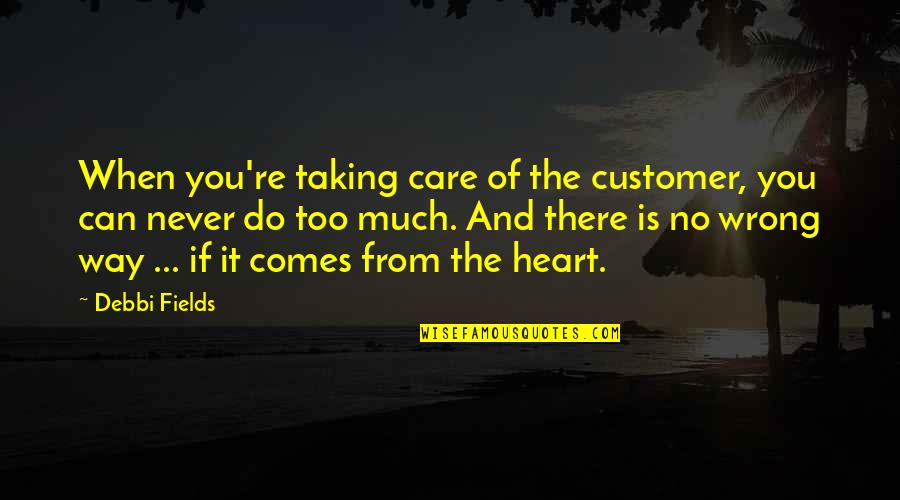 When you're taking care of the customer, you can never do too much. And there is no wrong way ... if it comes from the heart. —
Debbi Fields
I believe the only limitations are the ones that we accept. —
Debbi Fields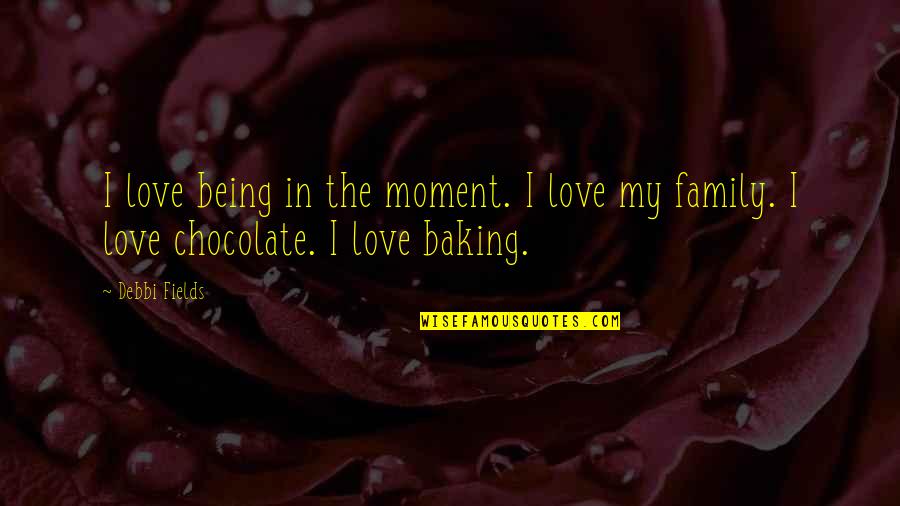 I love being in the moment. I love my family. I love chocolate. I love baking. —
Debbi Fields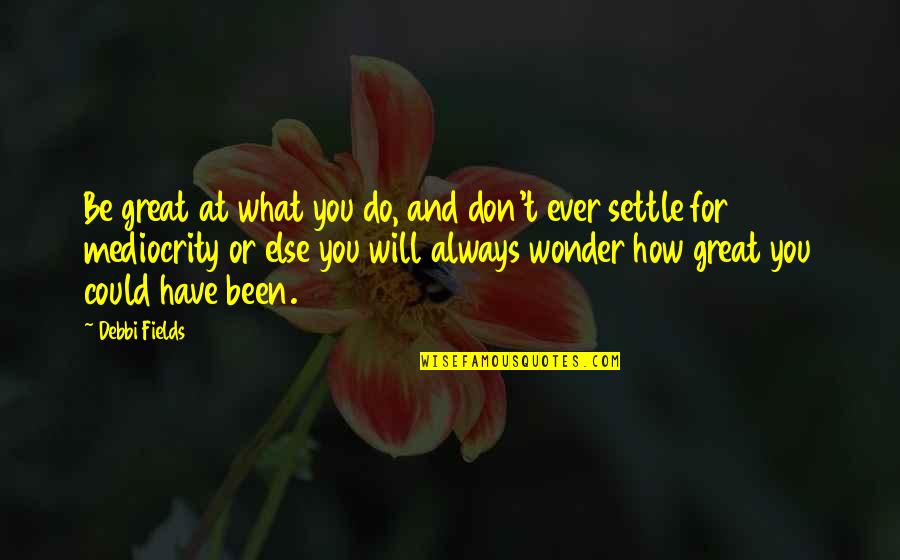 Be great at what you do, and don't ever settle for mediocrity or else you will always wonder how great you could have been. —
Debbi Fields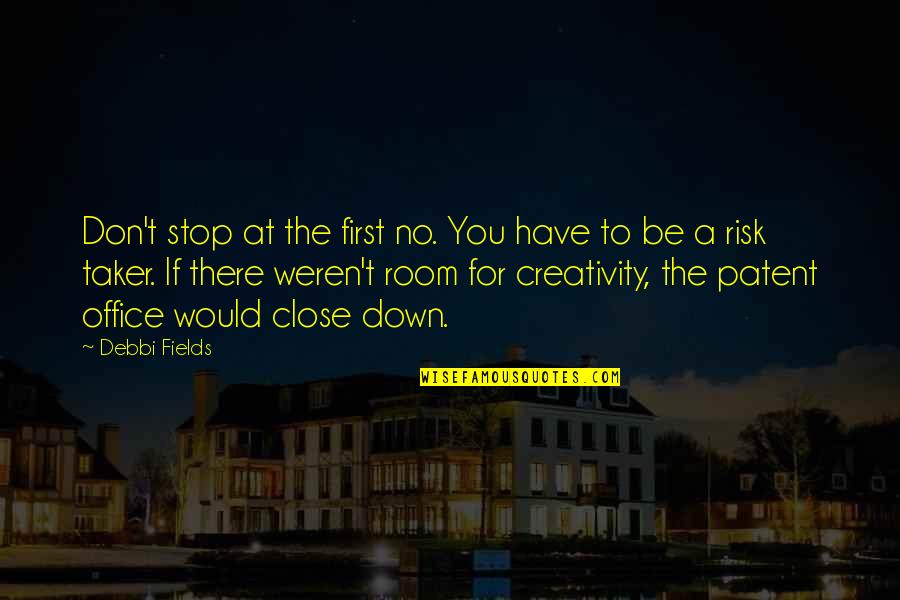 Don't stop at the first no. You have to be a risk taker. If there weren't room for creativity, the patent office would close down. —
Debbi Fields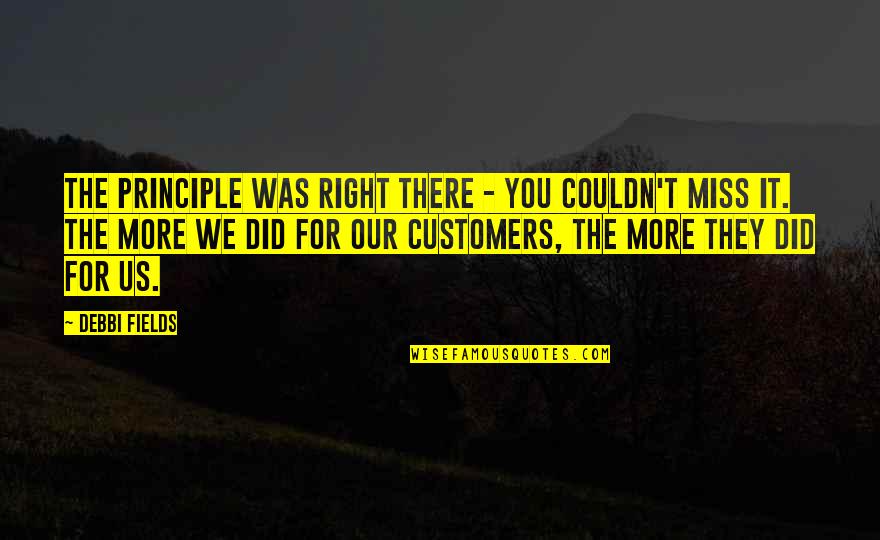 The principle was right there - you couldn't miss it. The more we did for our customers, the more they did for us. —
Debbi Fields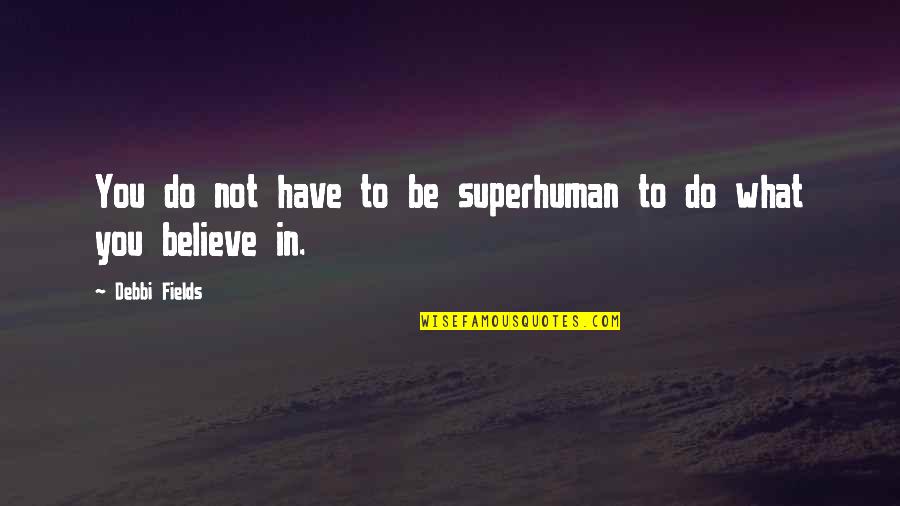 You do not have to be superhuman to do what you believe in. —
Debbi Fields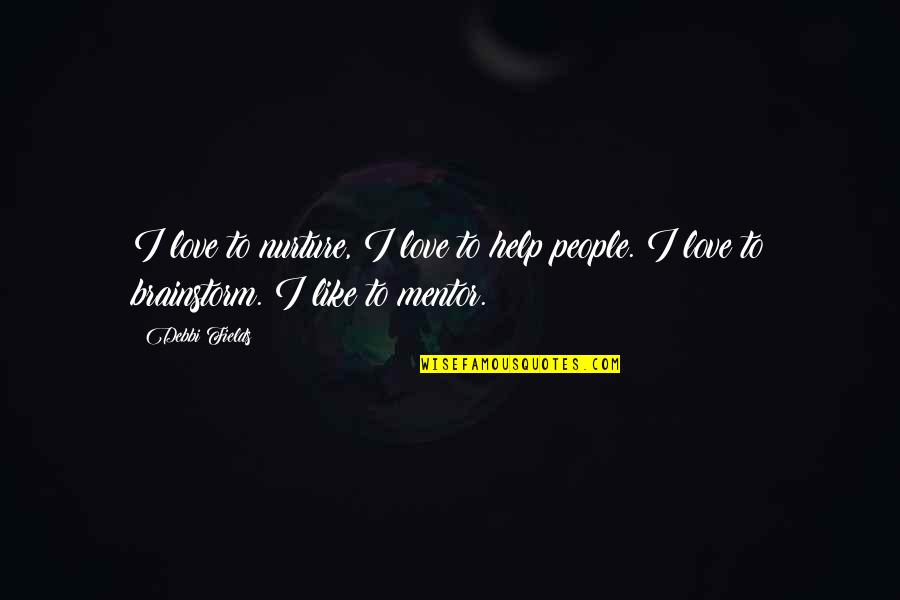 I love to nurture, I love to help people. I love to brainstorm. I like to mentor. —
Debbi Fields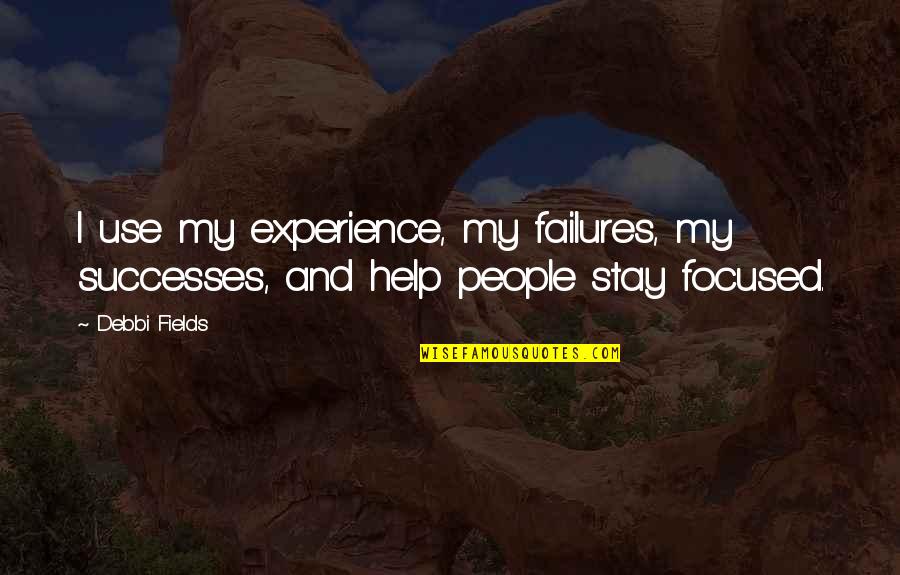 I use my experience, my failures, my successes, and help people stay focused. —
Debbi Fields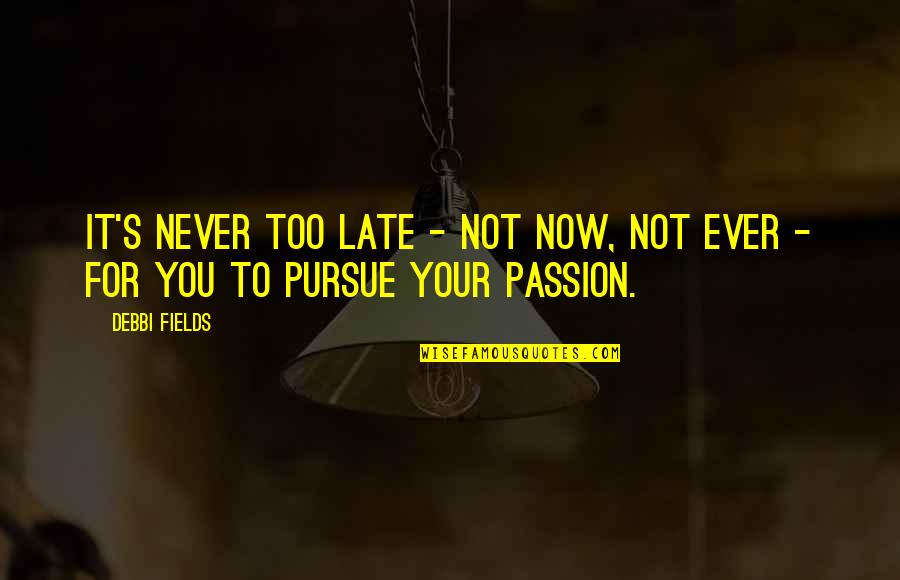 It's never too late - not now, not ever - for you to pursue your passion. —
Debbi Fields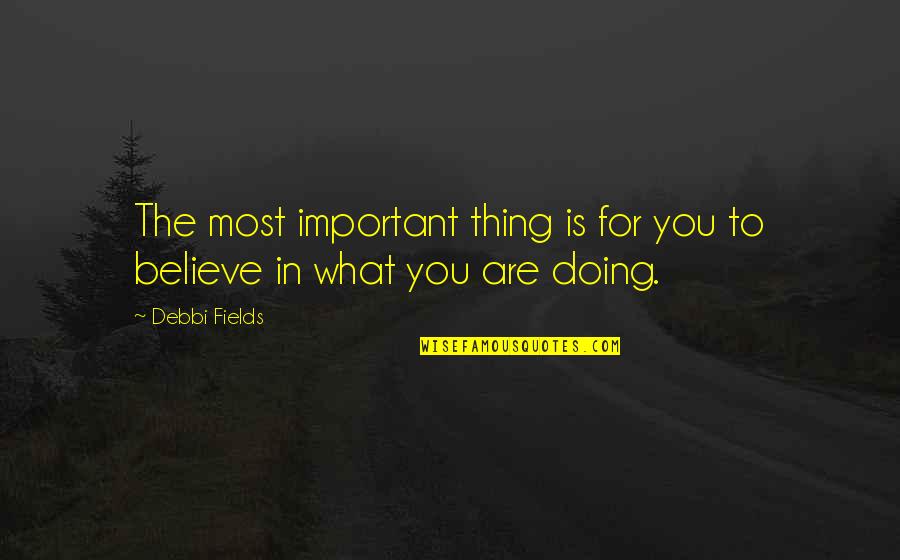 The most important thing is for you to believe in what you are doing. —
Debbi Fields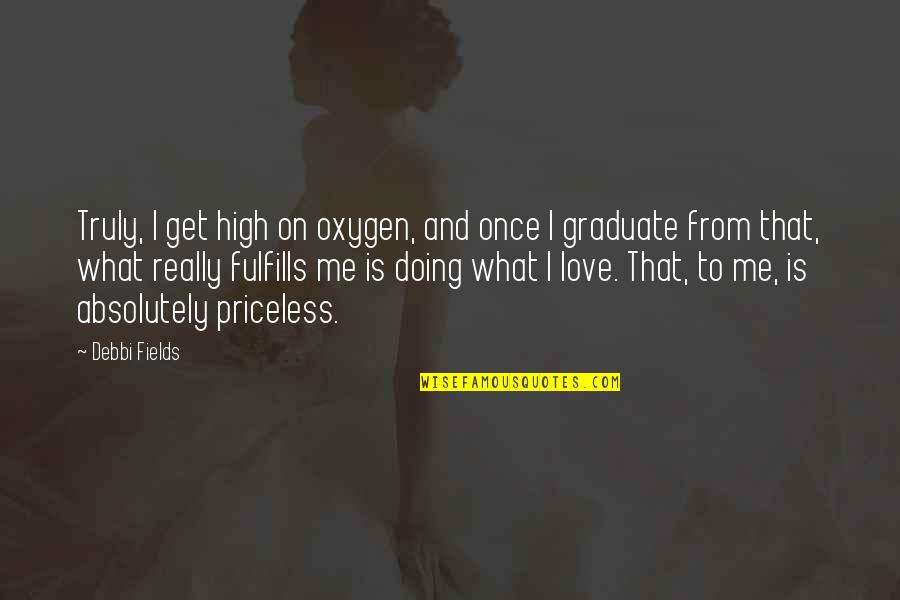 Truly, I get high on oxygen, and once I graduate from that, what really fulfills me is doing what I love. That, to me, is absolutely priceless. —
Debbi Fields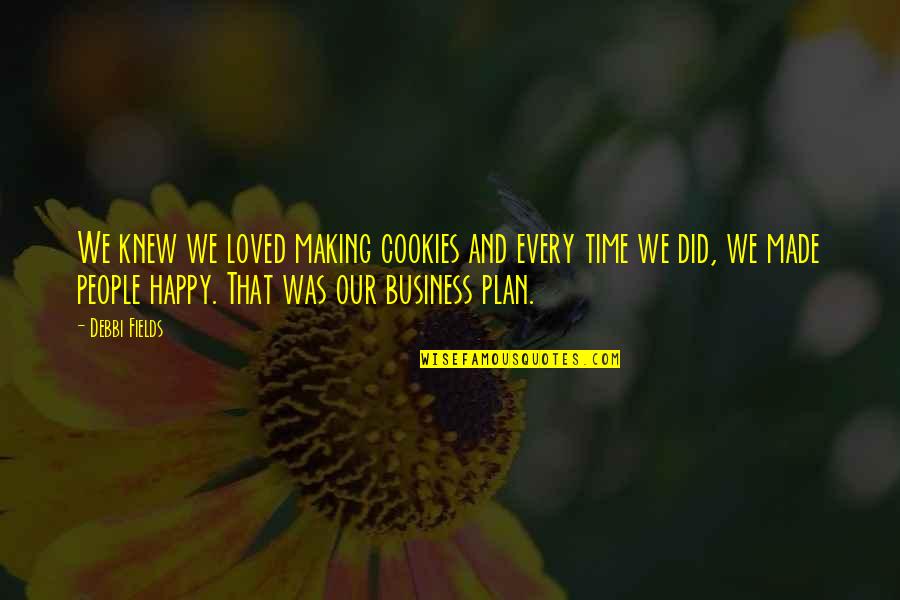 We knew we loved making cookies and every time we did, we made people happy. That was our business plan. —
Debbi Fields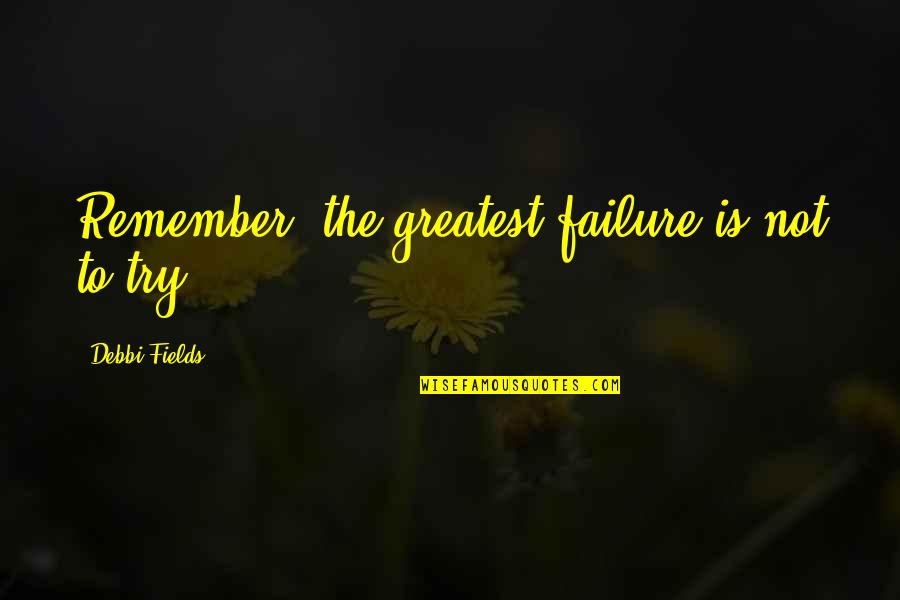 Remember, the greatest failure is not to try. —
Debbi Fields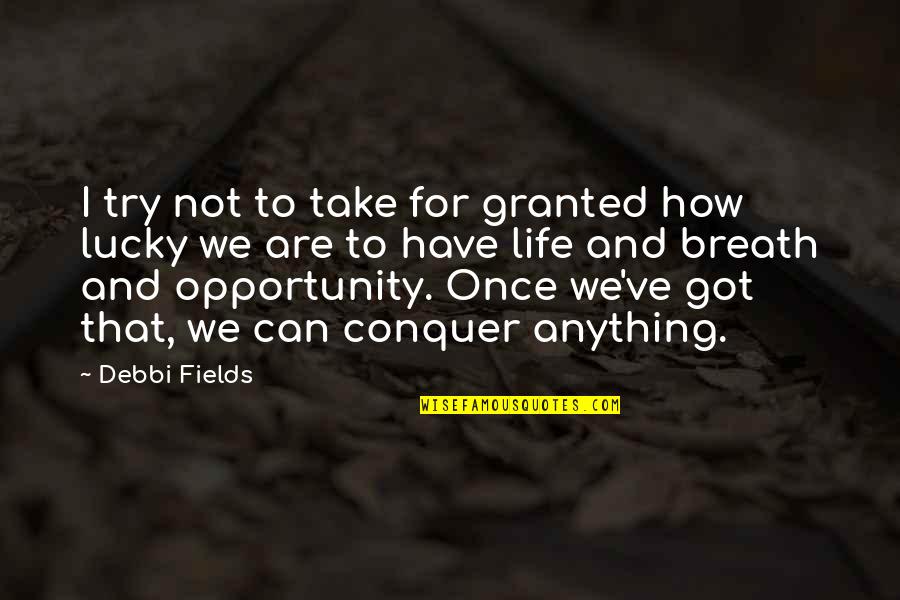 I try not to take for granted how lucky we are to have life and breath and opportunity. Once we've got that, we can conquer anything. —
Debbi Fields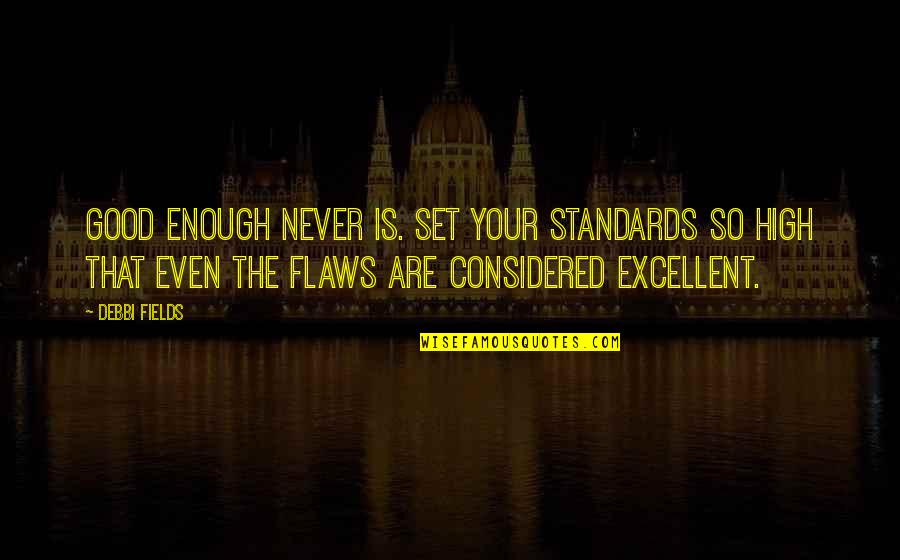 Good enough never is. Set your standards so high that even the flaws are considered excellent. —
Debbi Fields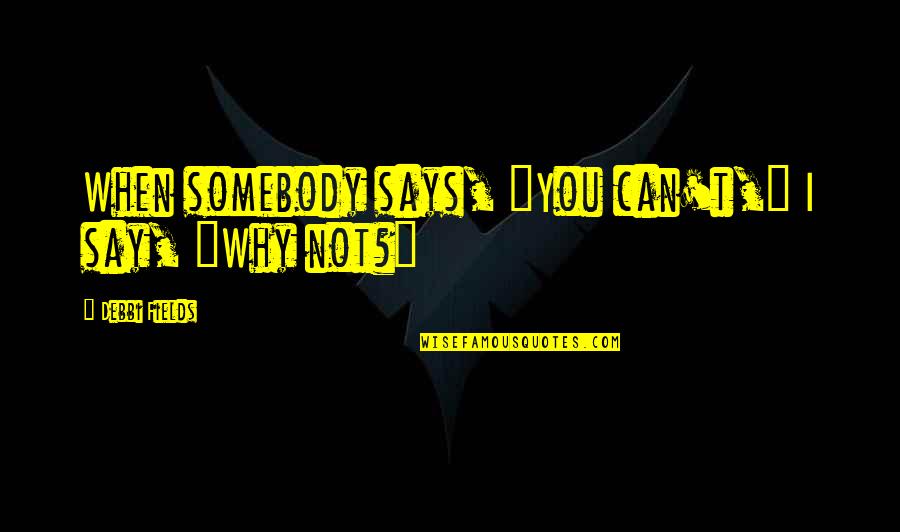 When somebody says, "You can't," I say, "Why not?" —
Debbi Fields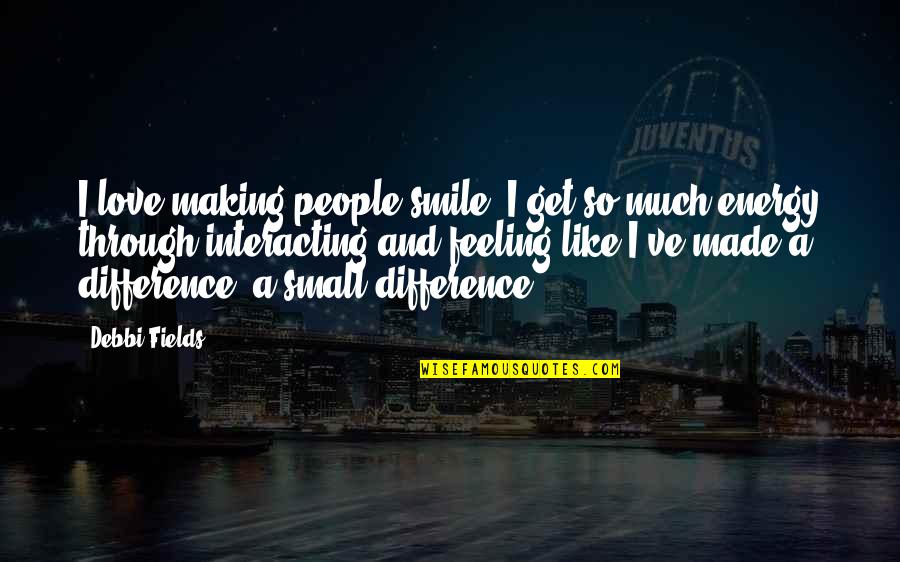 I love making people smile. I get so much energy through interacting and feeling like I've made a difference, a small difference. —
Debbi Fields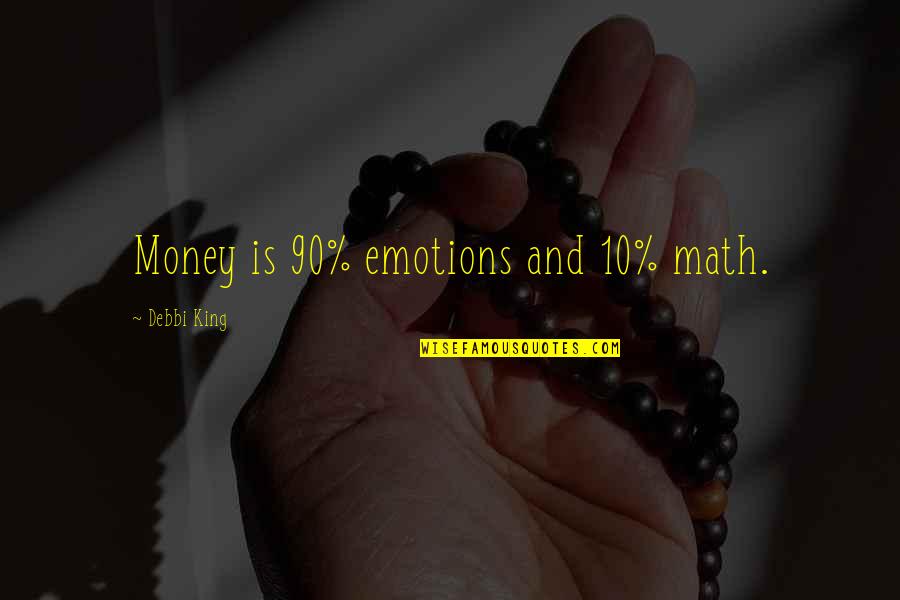 Money is 90% emotions and 10% math. —
Debbi King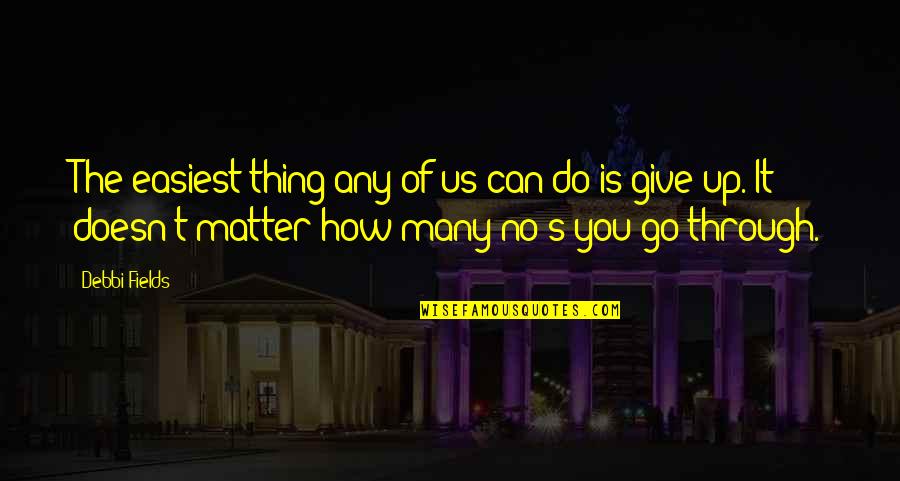 The easiest thing any of us can do is give up. It doesn't matter how many no's you go through. —
Debbi Fields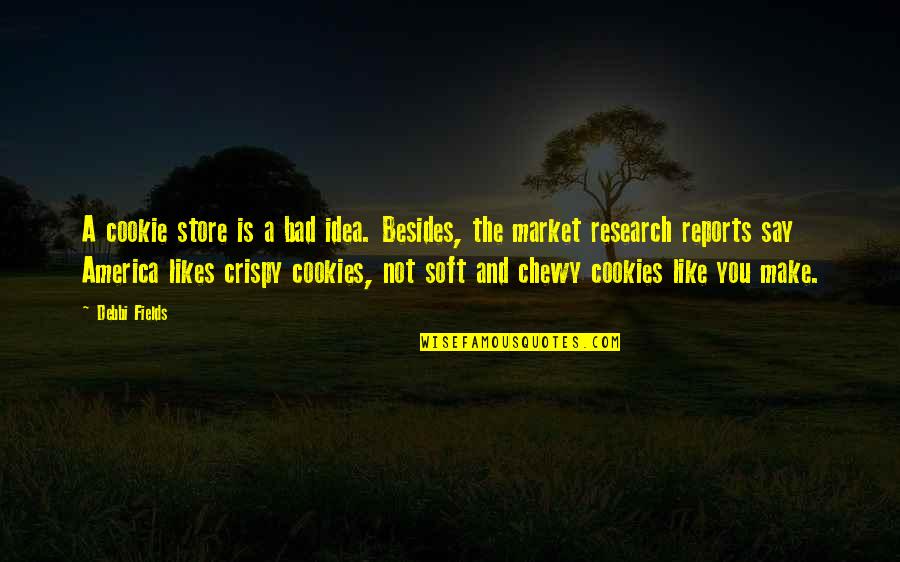 A cookie store is a bad idea. Besides, the market research reports say America likes crispy cookies, not soft and chewy cookies like you make. —
Debbi Fields