Death Of Great Man Quotes
Collection of top 17 famous quotes about Death Of Great Man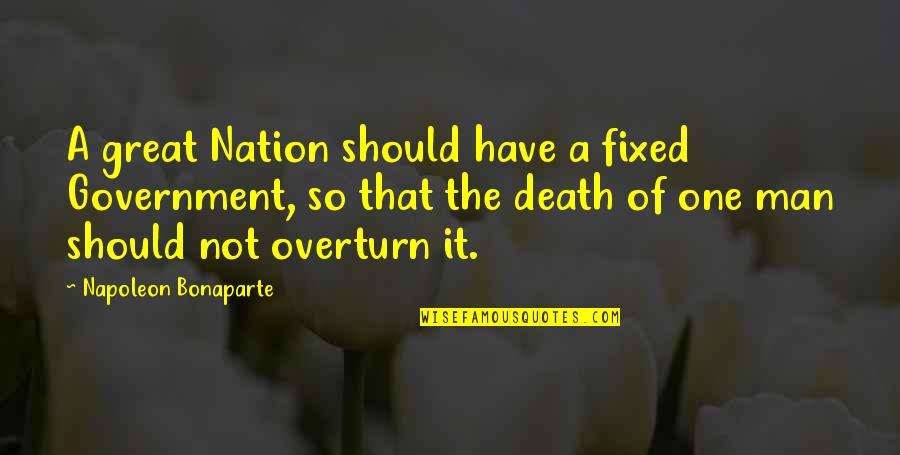 A great Nation should have a fixed Government, so that the death of one man should not overturn it.
—
Napoleon Bonaparte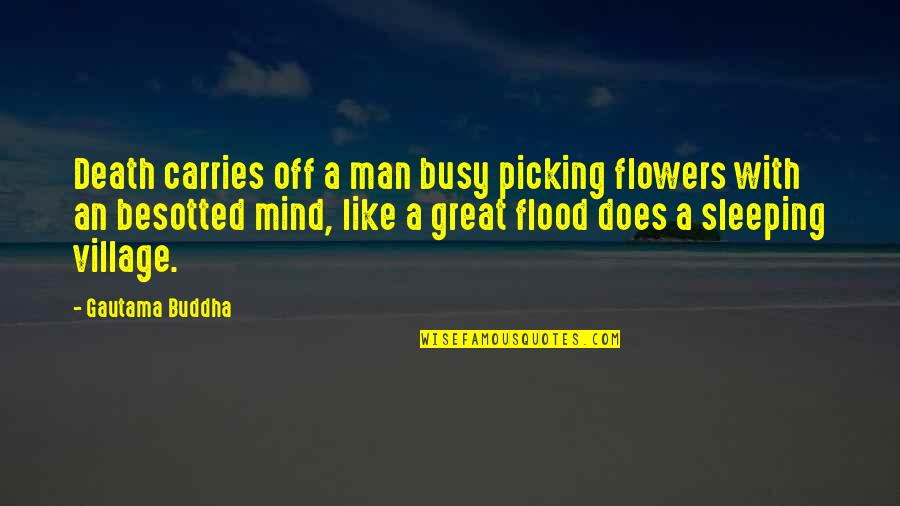 Death carries off a man busy picking flowers with an besotted mind, like a great flood does a sleeping village.
—
Gautama Buddha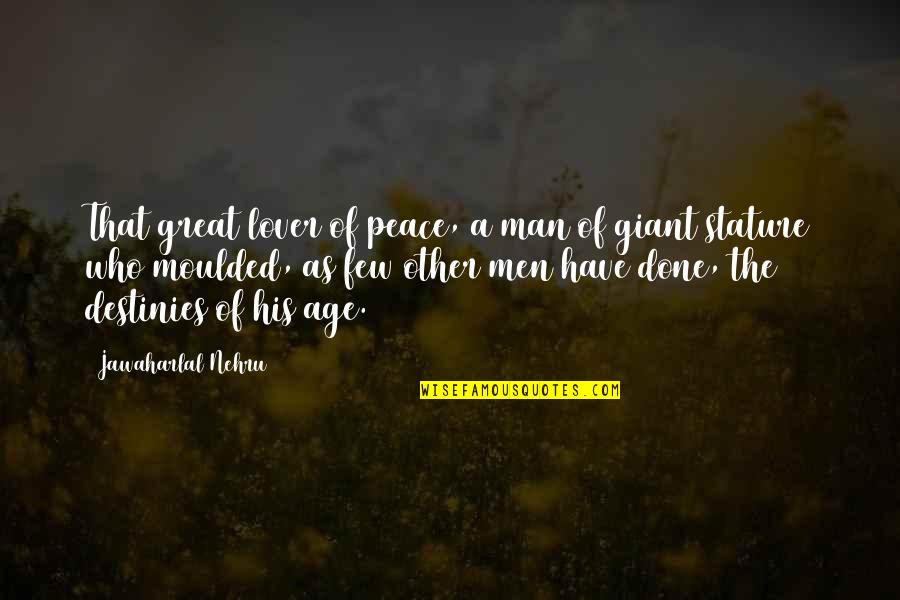 That great lover of peace, a man of giant stature who moulded, as few other men have done, the destinies of his age.
—
Jawaharlal Nehru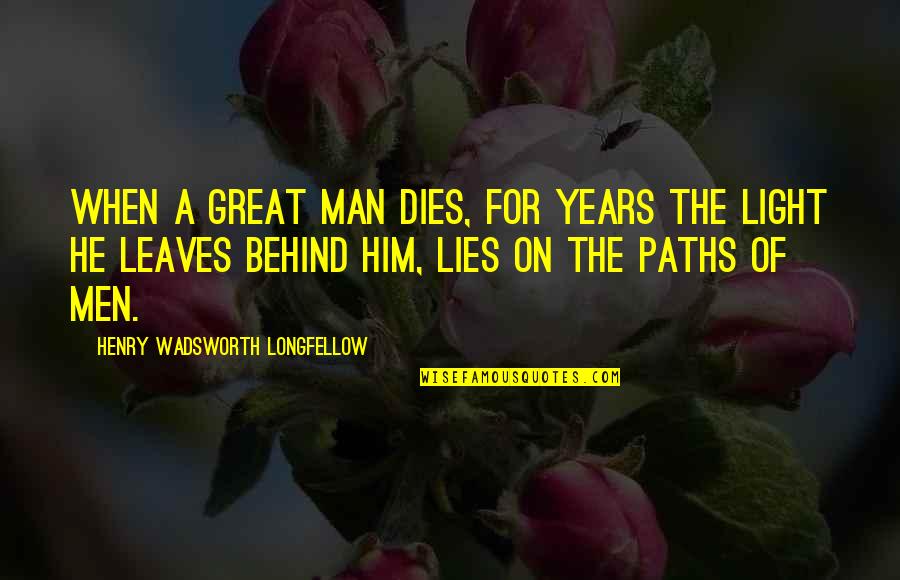 When a great man dies, for years the light he leaves behind him, lies on the paths of men. —
Henry Wadsworth Longfellow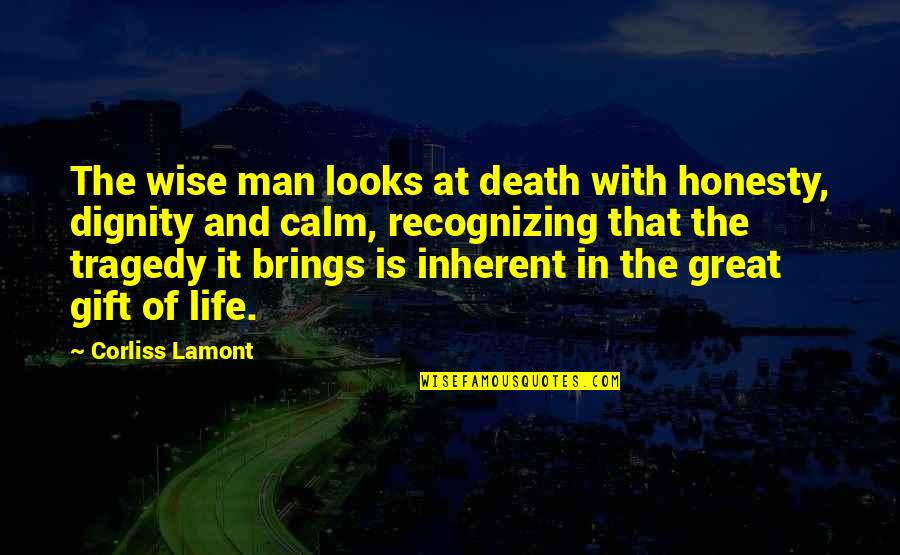 The wise man looks at death with honesty, dignity and calm, recognizing that the tragedy it brings is inherent in the great gift of life. —
Corliss Lamont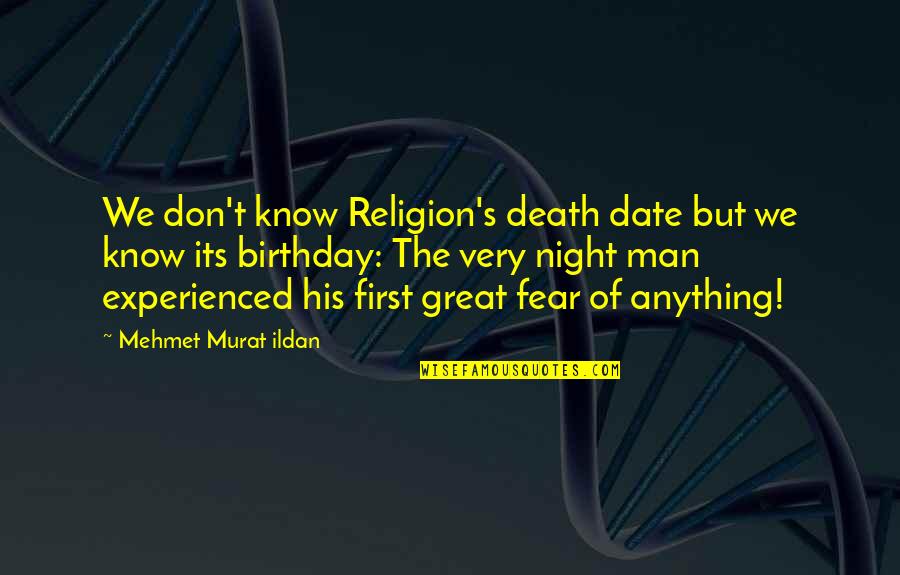 We don't know Religion's death date but we know its birthday: The very night man experienced his first great fear of anything! —
Mehmet Murat Ildan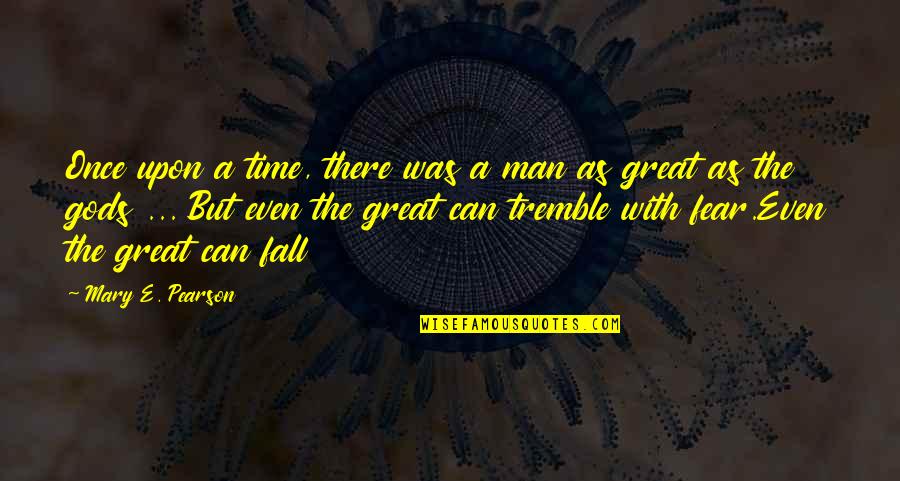 Once upon a time, there was a man as great as the gods ...
But even the great can tremble with fear.
Even the great can fall —
Mary E. Pearson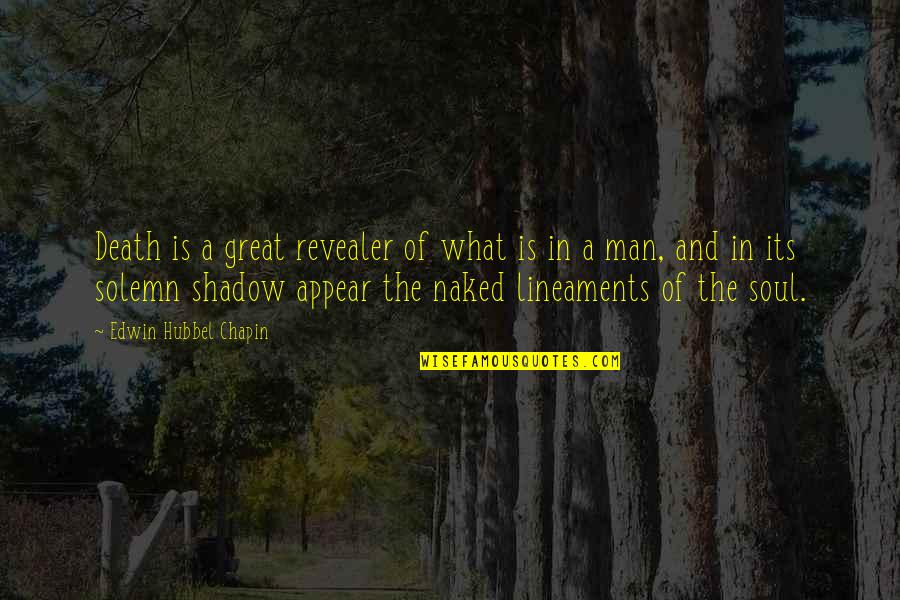 Death is a great revealer of what is in a man, and in its solemn shadow appear the naked lineaments of the soul. —
Edwin Hubbel Chapin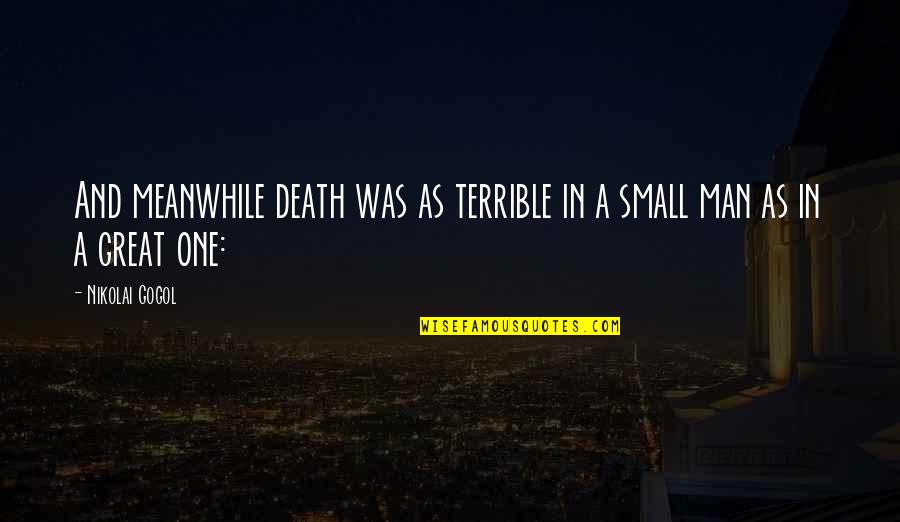 And meanwhile death was as terrible in a small man as in a great one: —
Nikolai Gogol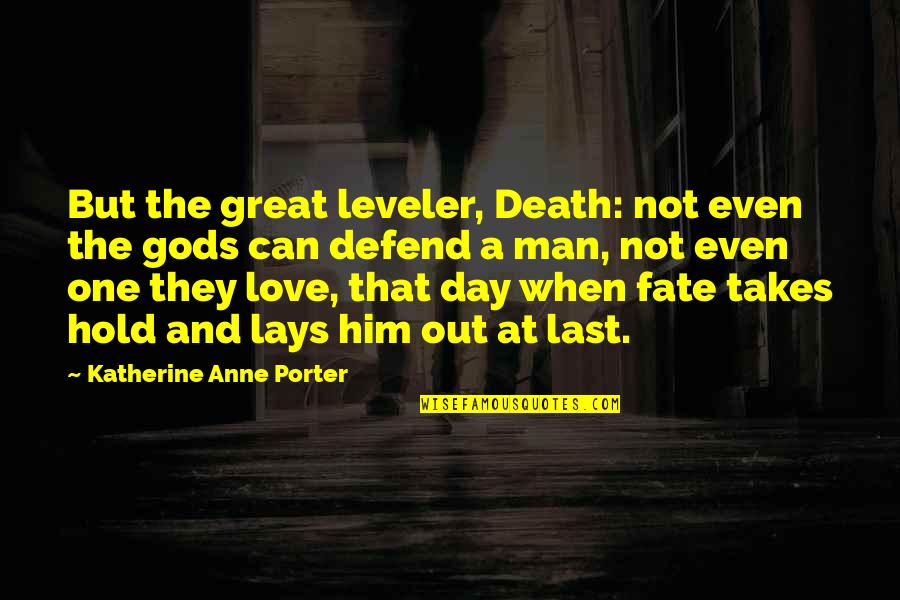 But the great leveler, Death: not even the gods can defend a man, not even one they love, that day when fate takes hold and lays him out at last. —
Katherine Anne Porter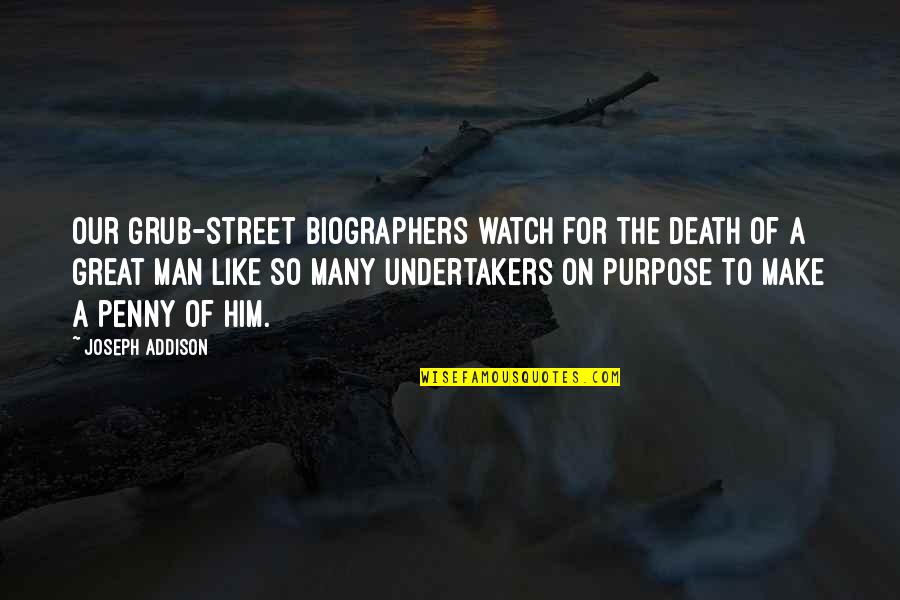 Our Grub-street biographers watch for the death of a great man like so many undertakers on purpose to make a penny of him. —
Joseph Addison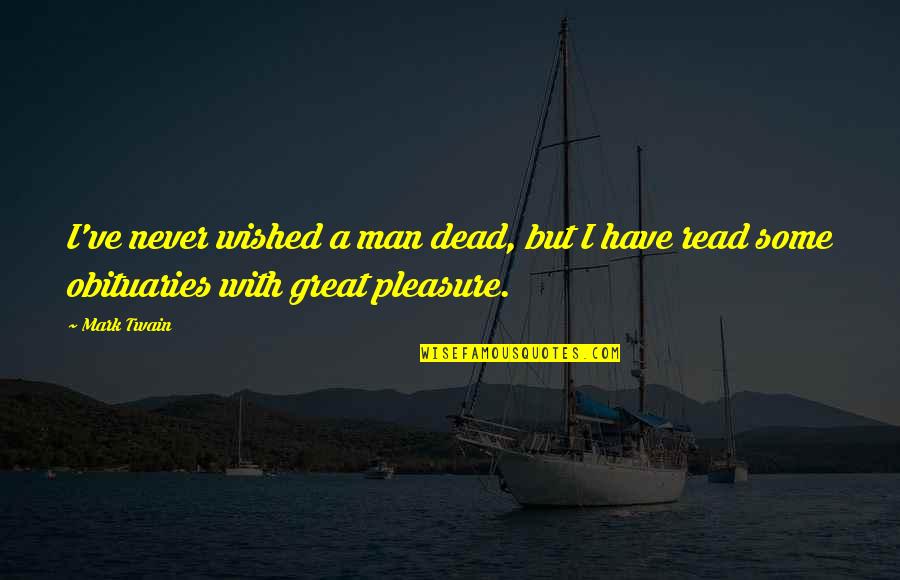 I've never wished a man dead, but I have read some obituaries with great pleasure. —
Mark Twain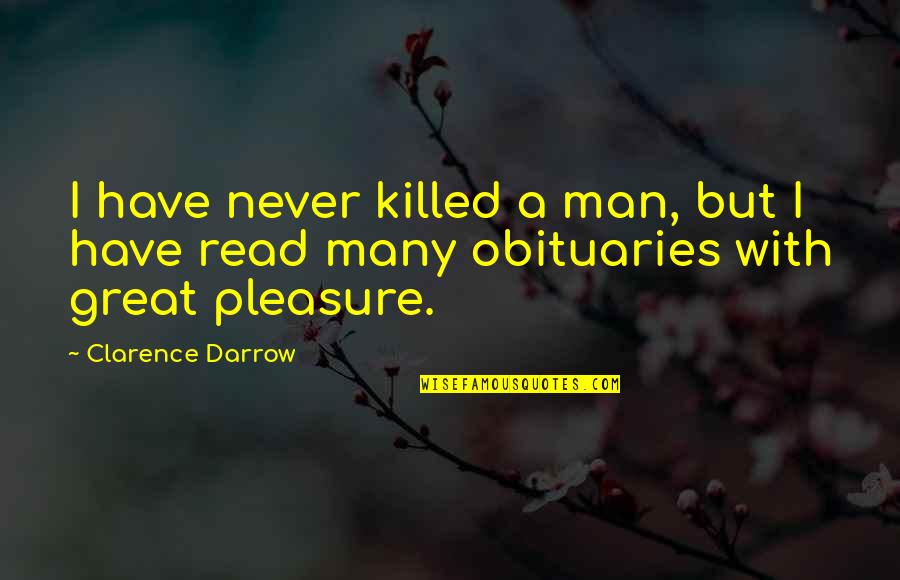 I have never killed a man, but I have read many obituaries with great pleasure. —
Clarence Darrow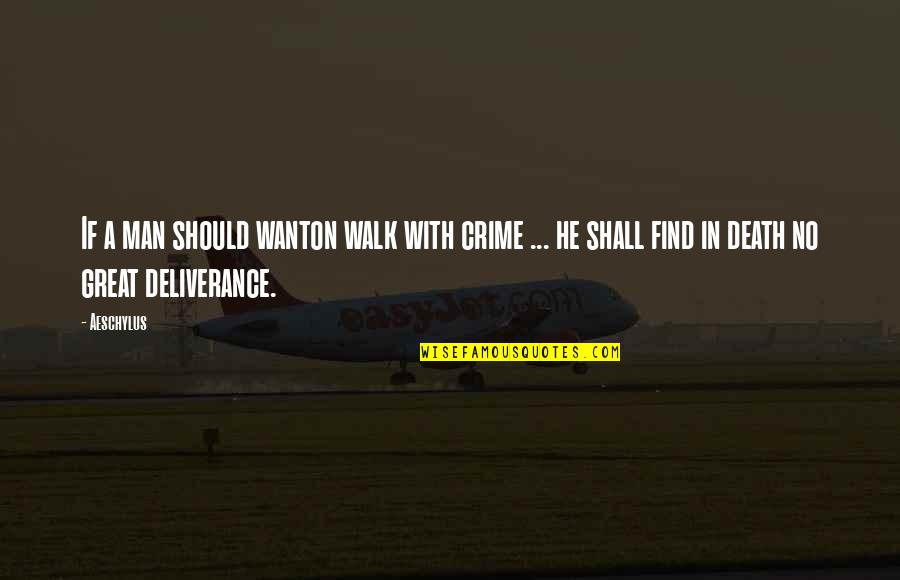 If a man should wanton walk with crime ... he shall find in death no great deliverance. —
Aeschylus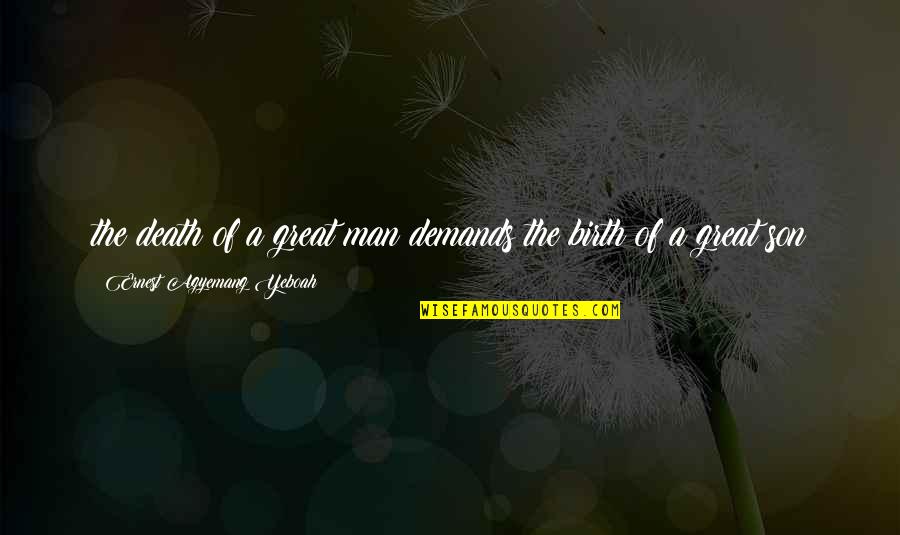 the death of a great man demands the birth of a great son —
Ernest Agyemang Yeboah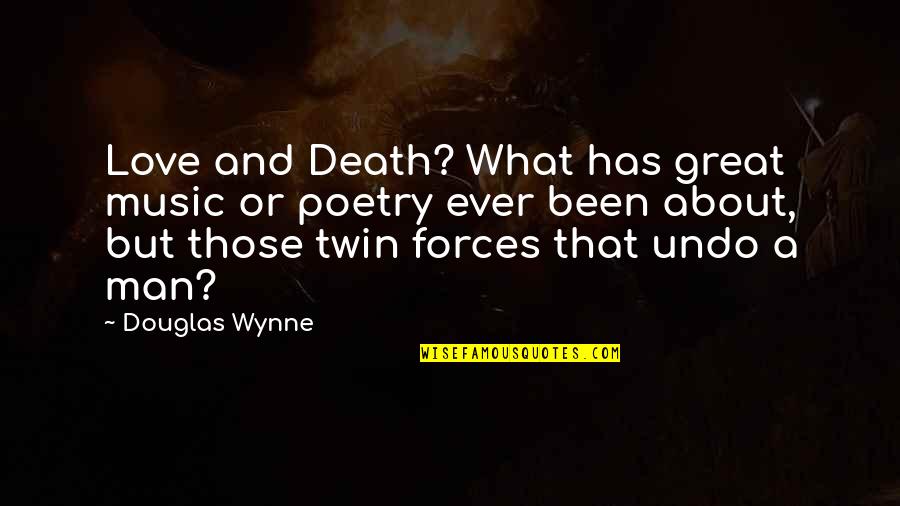 Love and Death? What has great music or poetry ever been about, but those twin forces that undo a man? —
Douglas Wynne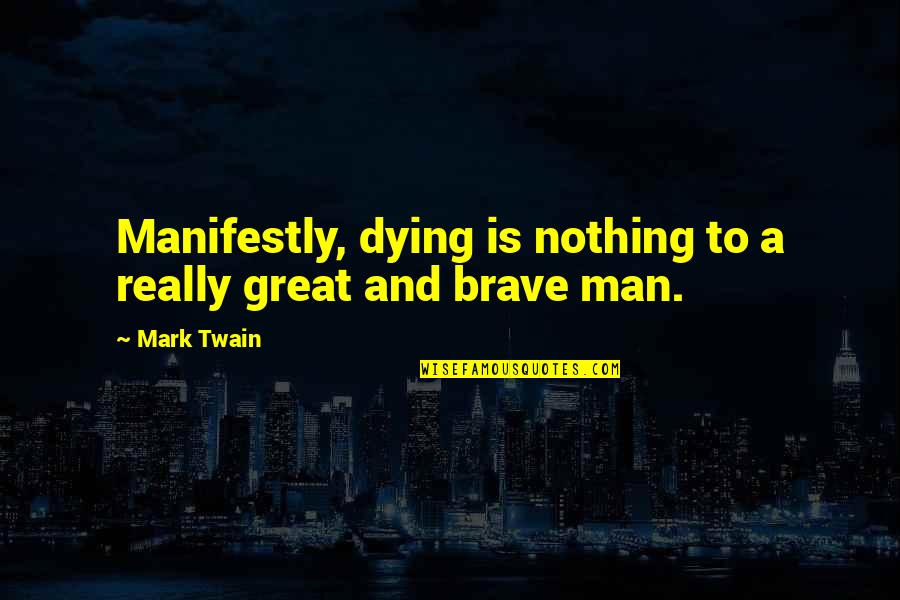 Manifestly, dying is nothing to a really great and brave man. —
Mark Twain