Dad N Son Quotes
Collection of top 30 famous quotes about Dad N Son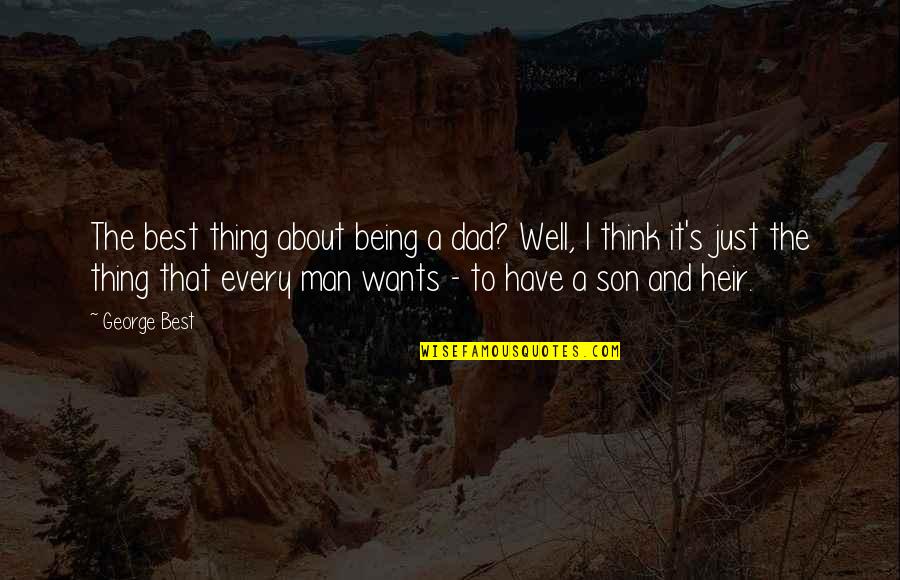 The best thing about being a dad? Well, I think it's just the thing that every man wants - to have a son and heir.
—
George Best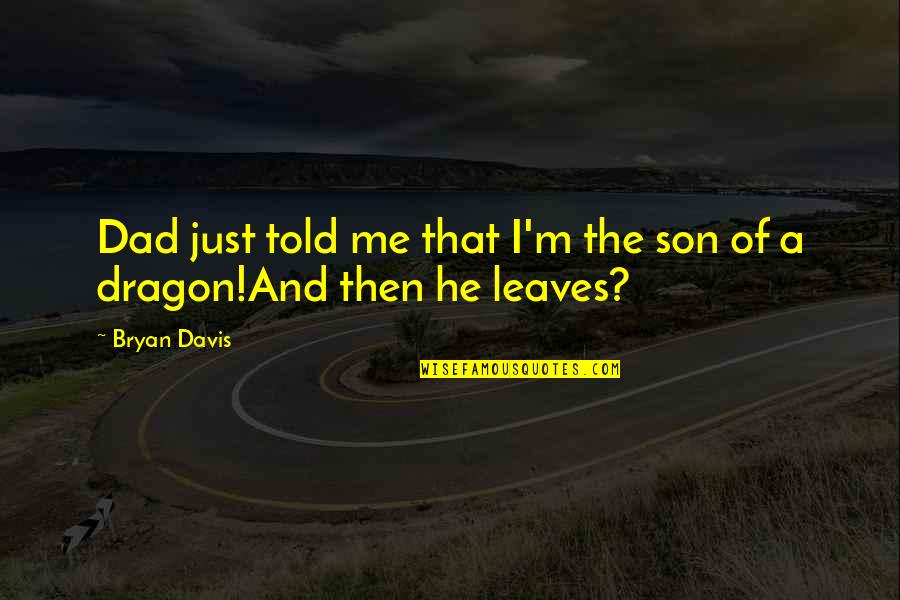 Dad just told me that I'm the son of a dragon!And then he leaves?
—
Bryan Davis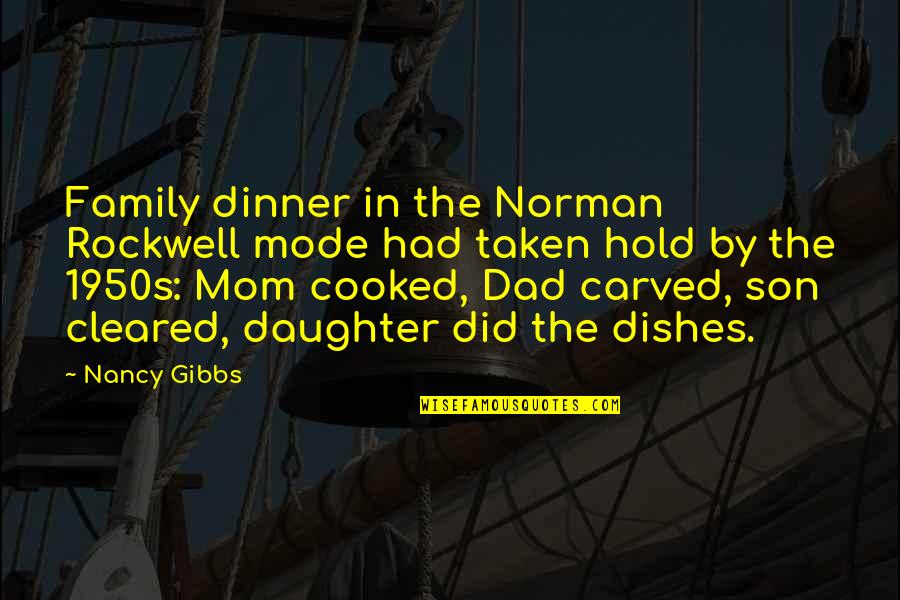 Family dinner in the Norman Rockwell mode had taken hold by the 1950s: Mom cooked, Dad carved, son cleared, daughter did the dishes.
—
Nancy Gibbs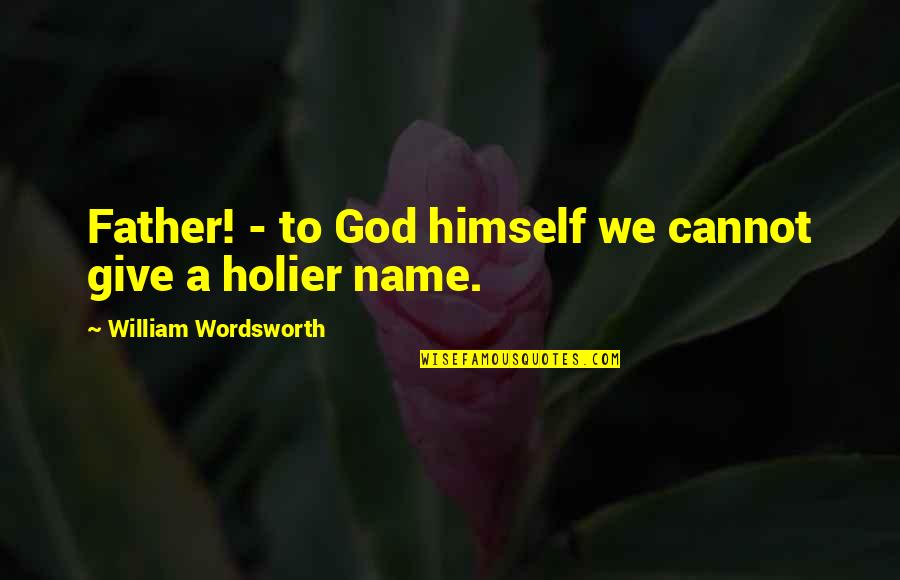 Father! - to God himself we cannot give a holier name.
—
William Wordsworth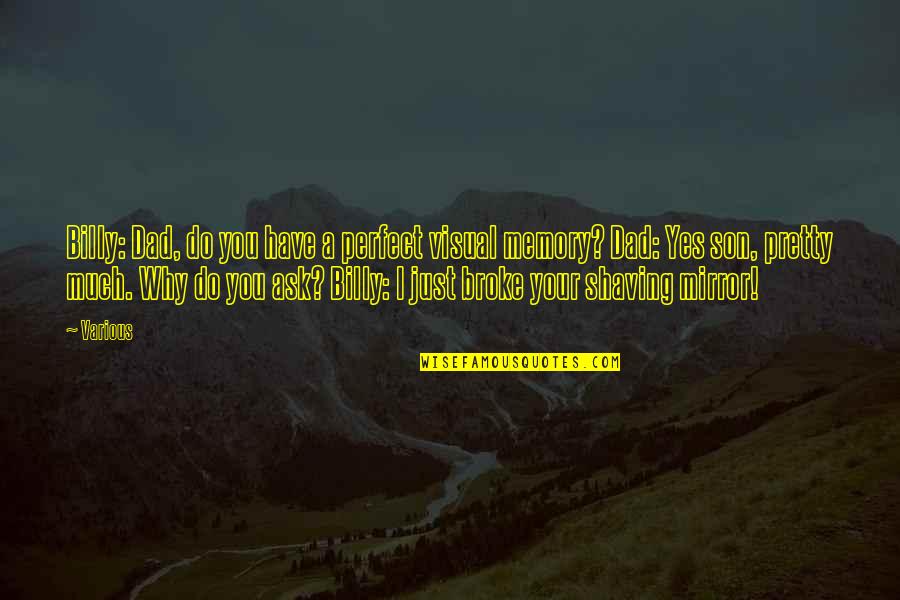 Billy: Dad, do you have a perfect visual memory? Dad: Yes son, pretty much. Why do you ask? Billy: I just broke your shaving mirror!
—
Various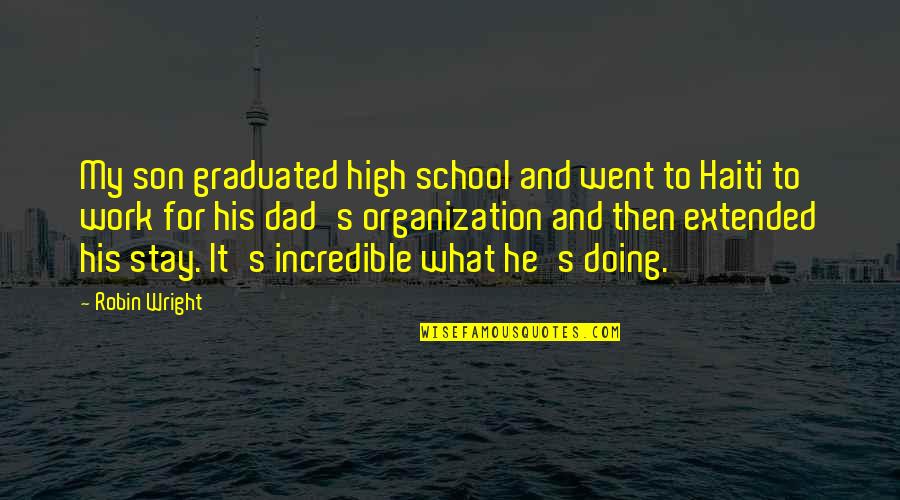 My son graduated high school and went to Haiti to work for his dad's organization and then extended his stay. It's incredible what he's doing.
—
Robin Wright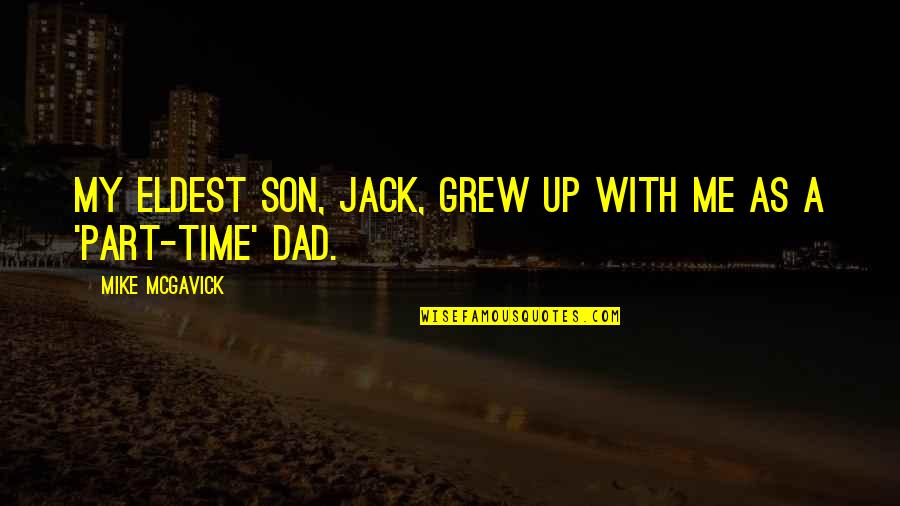 My eldest son, Jack, grew up with me as a 'part-time' dad.
—
Mike McGavick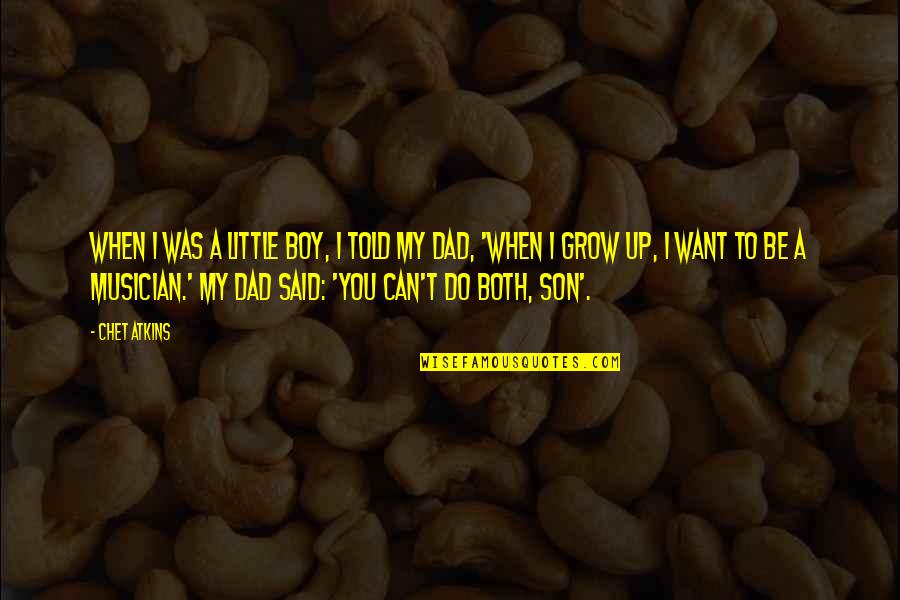 When I was a little boy, I told my dad, 'When I grow up, I want to be a musician.' My dad said: 'You can't do both, Son'.
—
Chet Atkins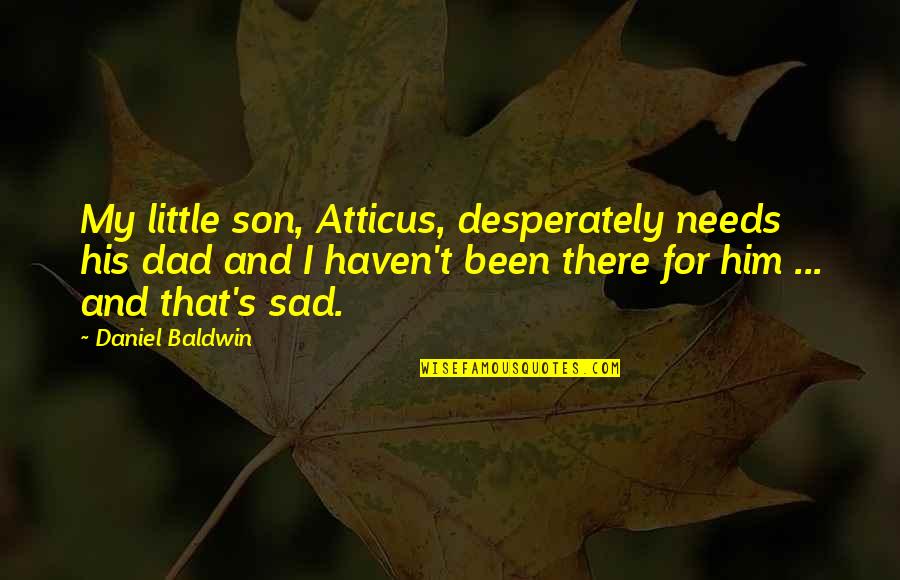 My little son, Atticus, desperately needs his dad and I haven't been there for him ... and that's sad.
—
Daniel Baldwin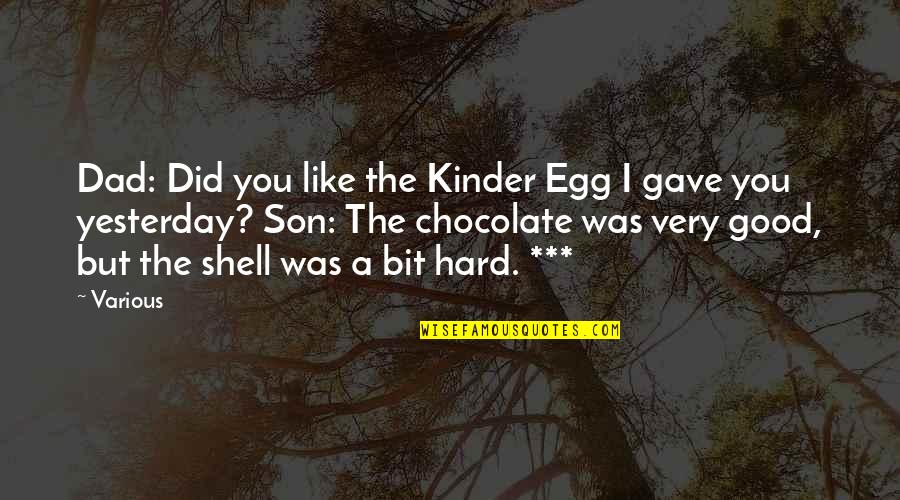 Dad: Did you like the Kinder Egg I gave you yesterday? Son: The chocolate was very good, but the shell was a bit hard. *** —
Various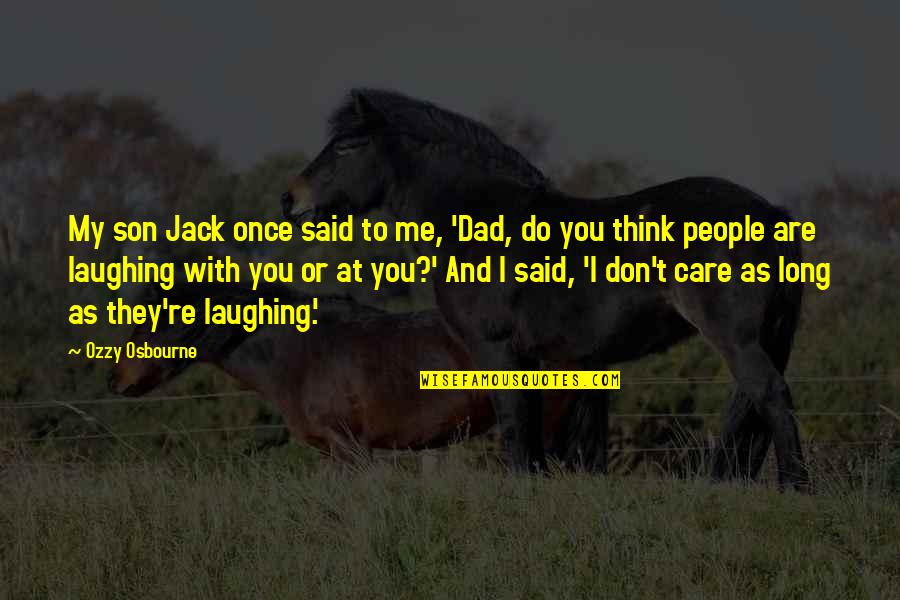 My son Jack once said to me, 'Dad, do you think people are laughing with you or at you?' And I said, 'I don't care as long as they're laughing.' —
Ozzy Osbourne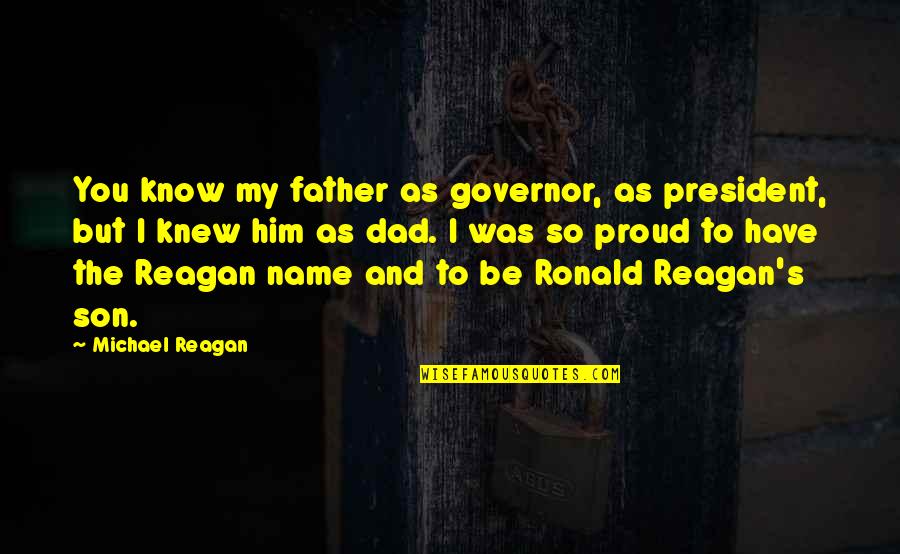 You know my father as governor, as president, but I knew him as dad. I was so proud to have the Reagan name and to be Ronald Reagan's son. —
Michael Reagan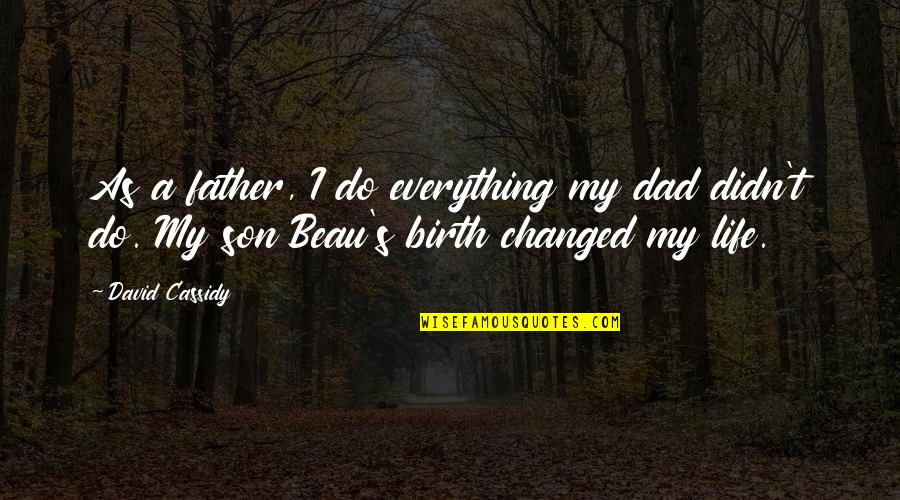 As a father, I do everything my dad didn't do. My son Beau's birth changed my life. —
David Cassidy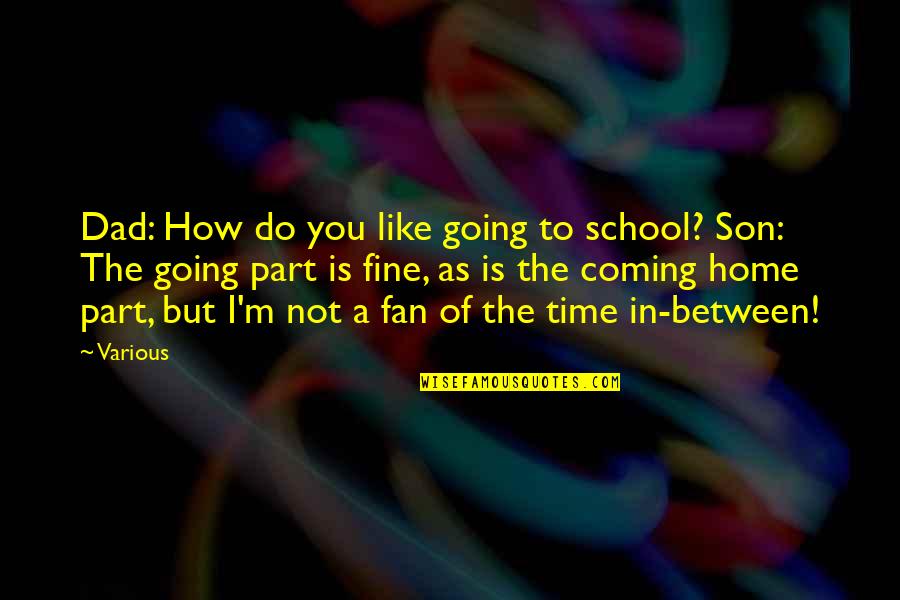 Dad: How do you like going to school? Son: The going part is fine, as is the coming home part, but I'm not a fan of the time in-between! —
Various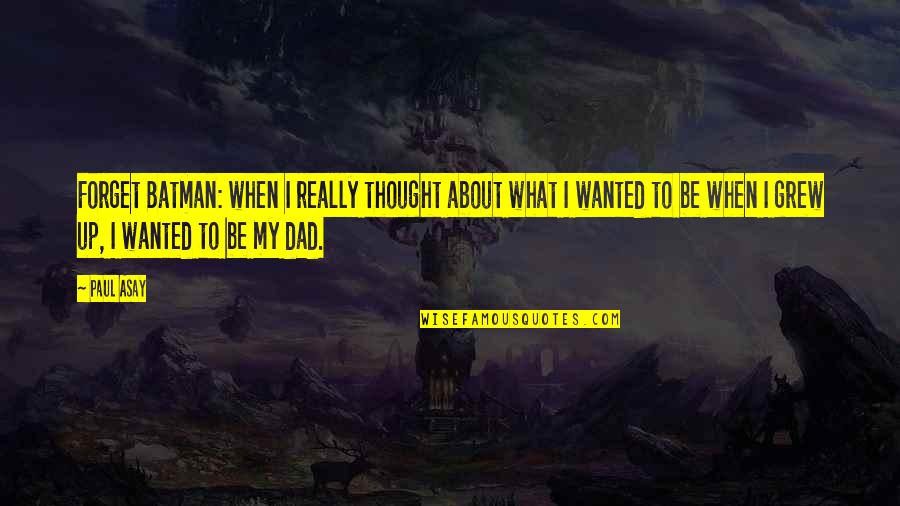 Forget Batman: when I really thought about what I wanted to be when I grew up, I wanted to be my dad. —
Paul Asay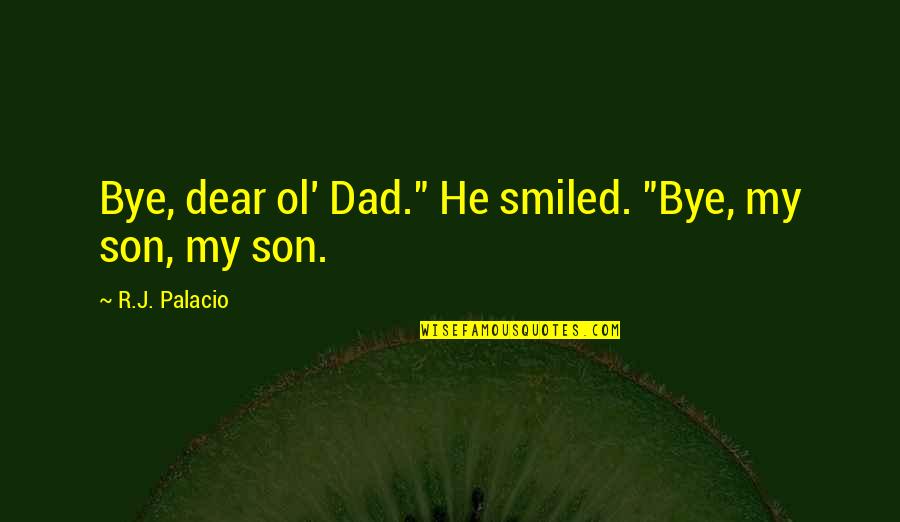 Bye, dear ol' Dad." He smiled. "Bye, my son, my son. —
R.J. Palacio
Becoming a dad means you have to be a role model for your son and be someone he can look up to. —
Wayne Rooney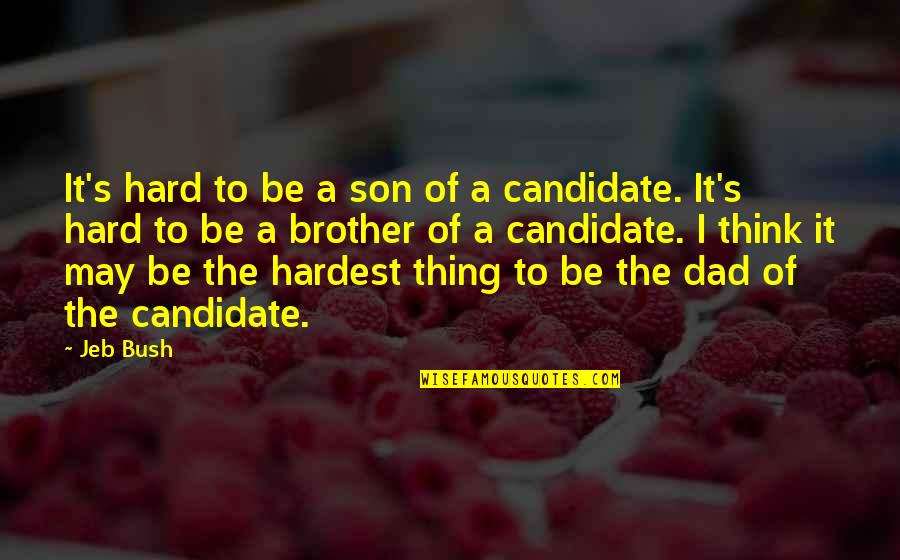 It's hard to be a son of a candidate. It's hard to be a brother of a candidate. I think it may be the hardest thing to be the dad of the candidate. —
Jeb Bush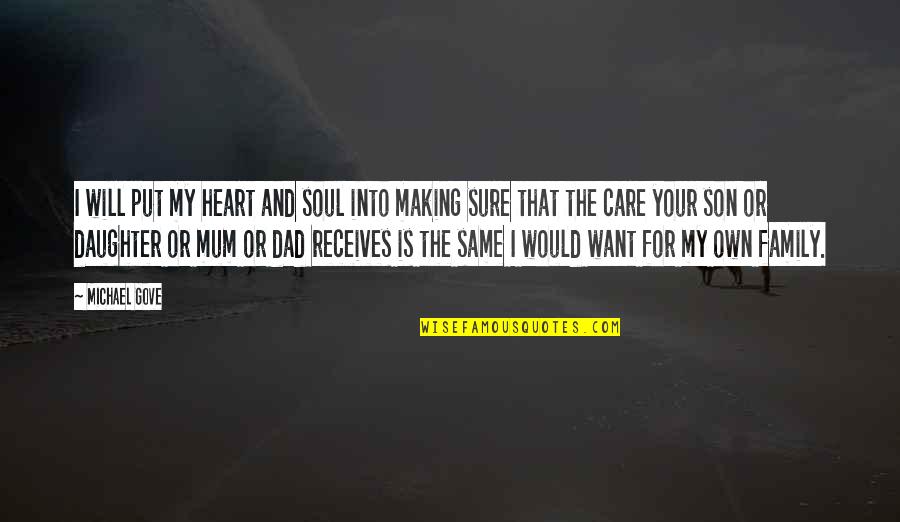 I will put my heart and soul into making sure that the care your son or daughter or mum or dad receives is the same I would want for my own family. —
Michael Gove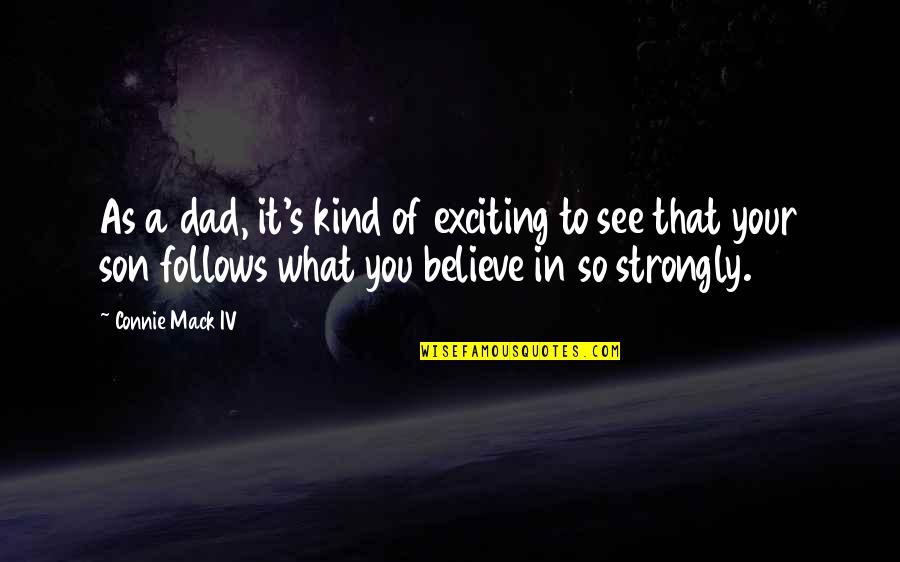 As a dad, it's kind of exciting to see that your son follows what you believe in so strongly. —
Connie Mack IV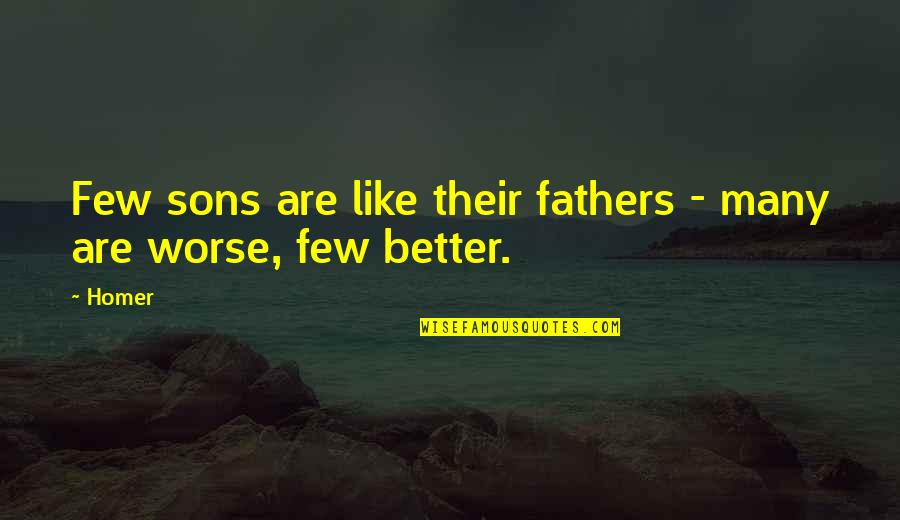 Few sons are like their fathers - many are worse, few better. —
Homer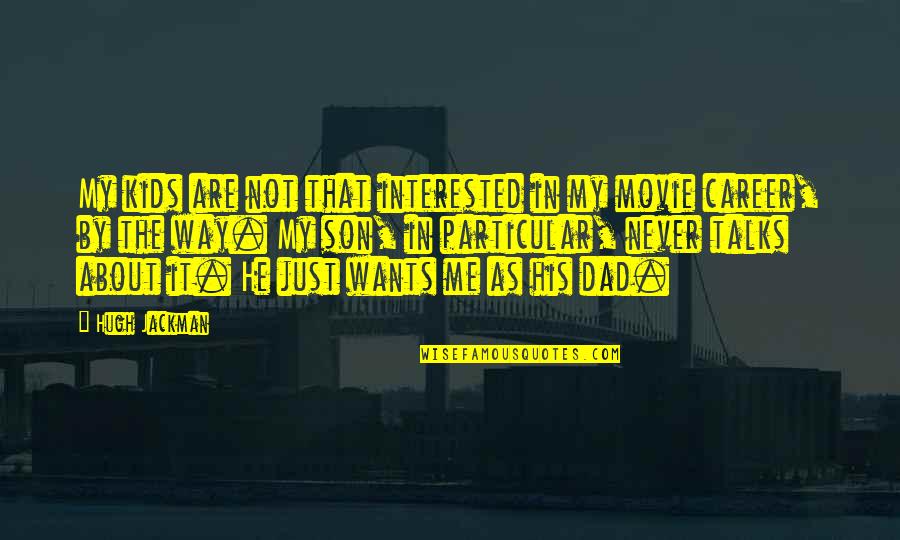 My kids are not that interested in my movie career, by the way. My son, in particular, never talks about it. He just wants me as his dad. —
Hugh Jackman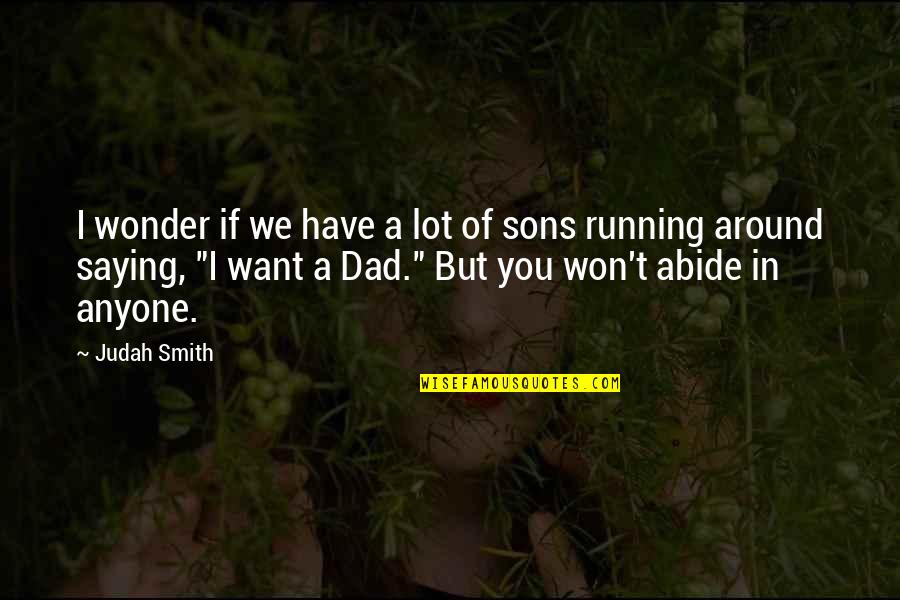 I wonder if we have a lot of sons running around saying, "I want a Dad." But you won't abide in anyone. —
Judah Smith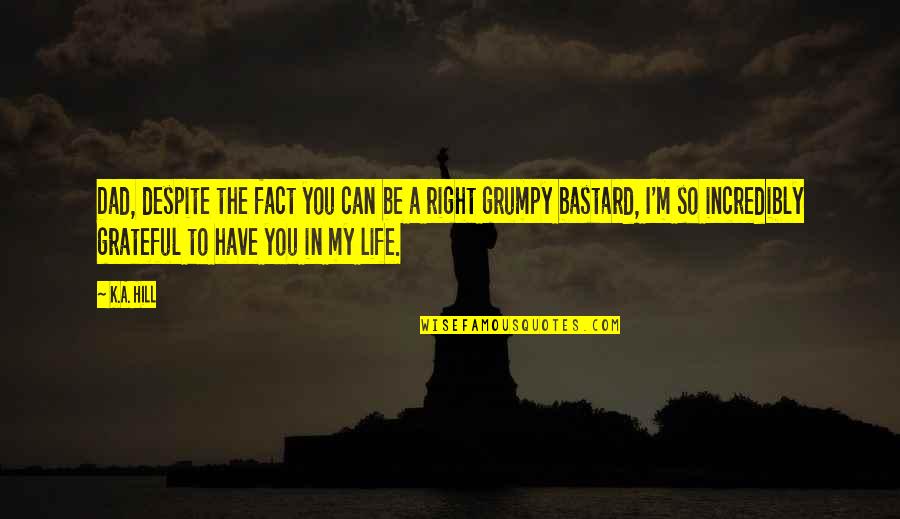 Dad, despite the fact you can be a right grumpy bastard, I'm so incredibly grateful to have you in my life. —
K.A. Hill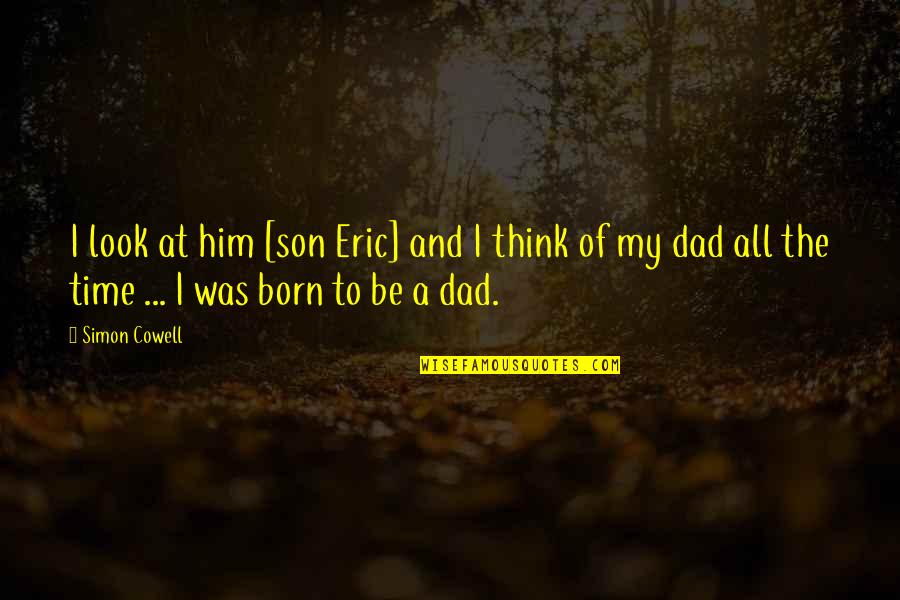 I look at him [son Eric] and I think of my dad all the time ... I was born to be a dad. —
Simon Cowell
My 22-year-old [son] can see everything I've done, but my 15-year-old hasn't been able to see anything, at all. But yeah, I hope I'm a super cool dad. —
Vincent D'Onofrio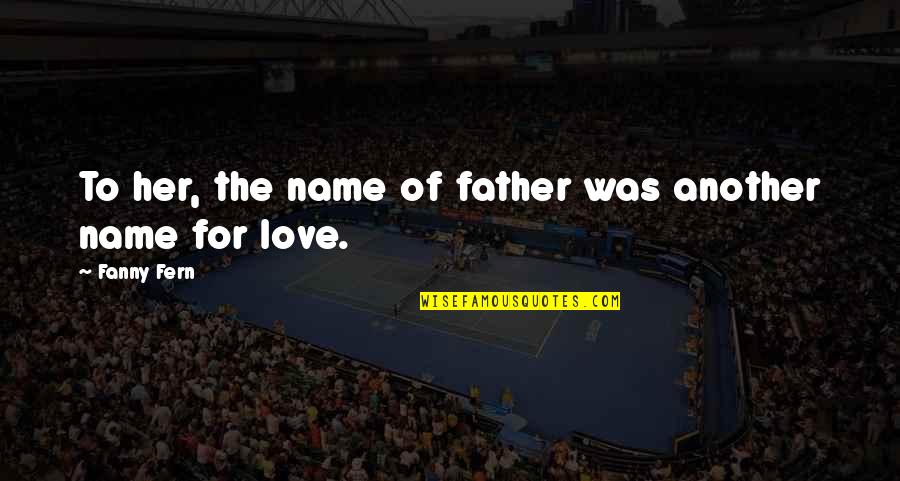 To her, the name of father was another name for love. —
Fanny Fern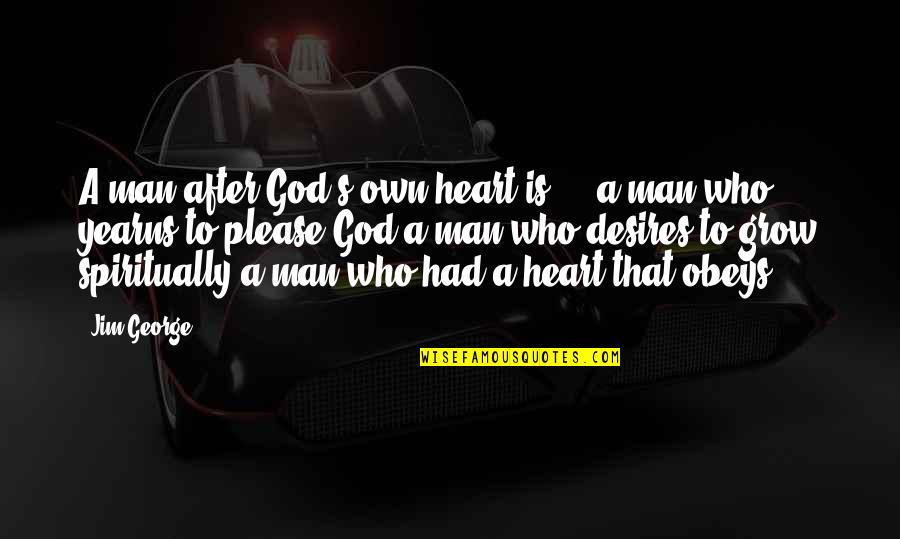 A man after God's own heart is ...
a man who yearns to please God,
a man who desires to grow spiritually,
a man who had a heart that obeys. —
Jim George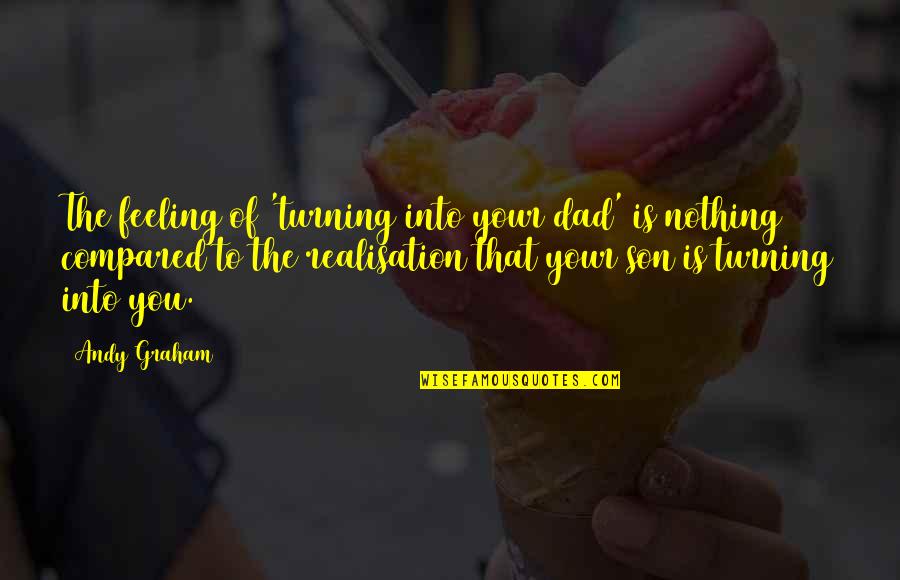 The feeling of 'turning into your dad' is nothing compared to the realisation that your son is turning into you. —
Andy Graham