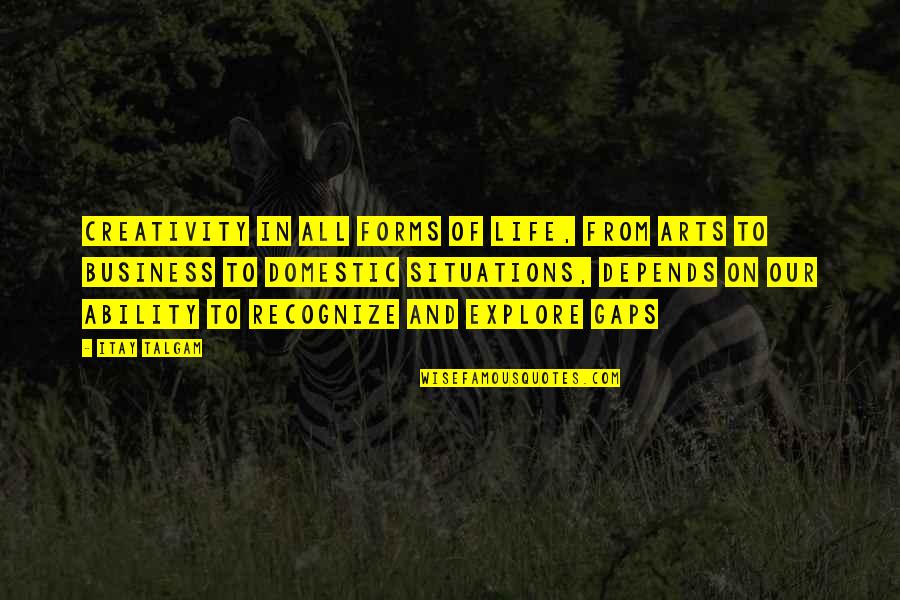 Creativity in all forms of life, from arts to business to domestic situations, depends on our ability to recognize and explore gaps
—
Itay Talgam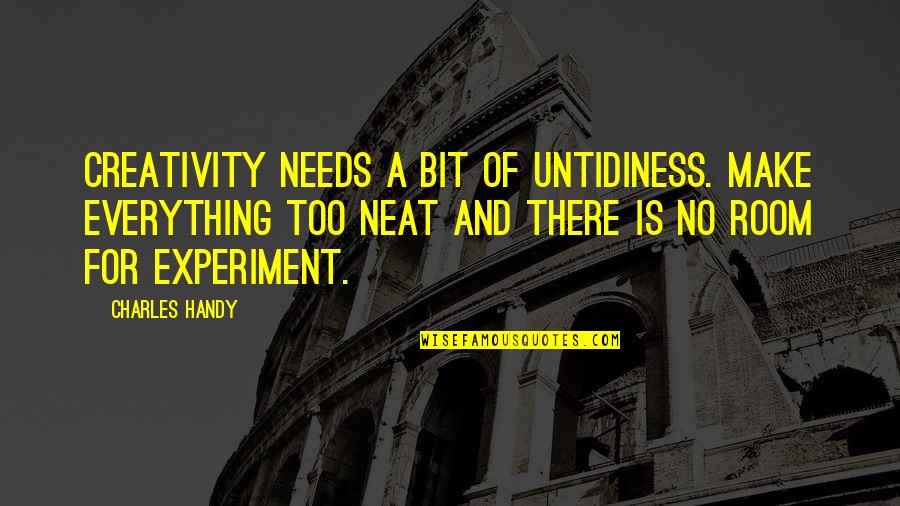 Creativity needs a bit of untidiness. Make everything too neat and there is no room for experiment.
—
Charles Handy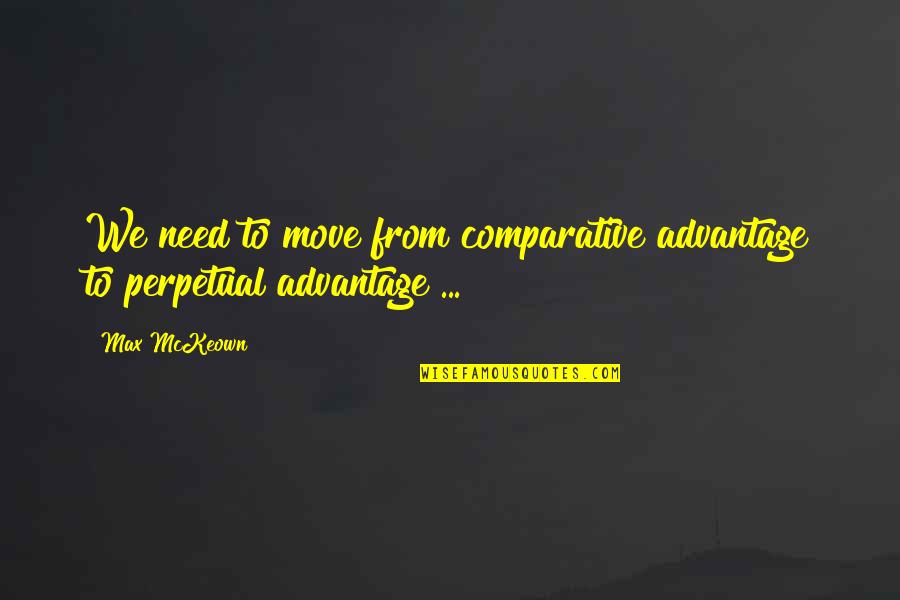 We need to move from comparative advantage to perpetual advantage ...
—
Max McKeown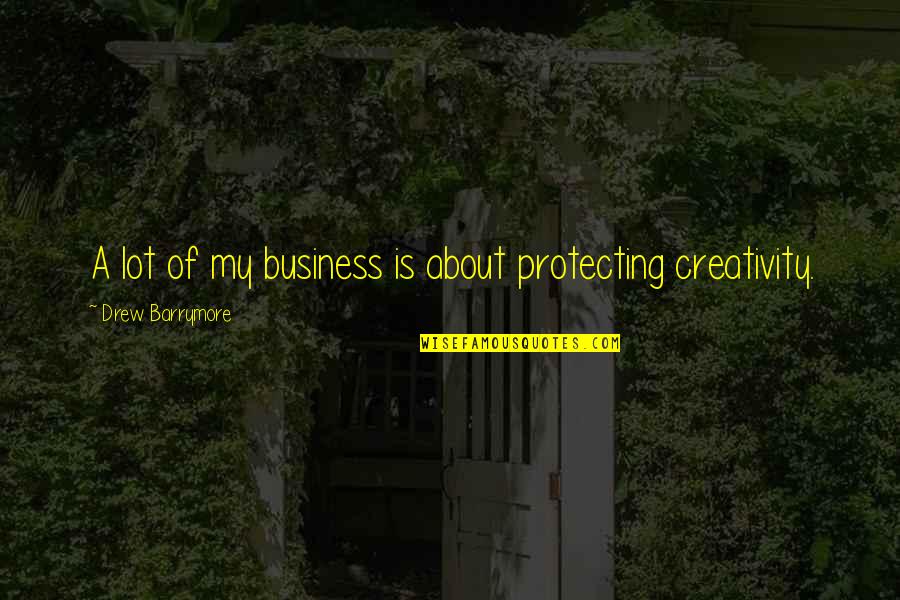 A lot of my business is about protecting creativity.
—
Drew Barrymore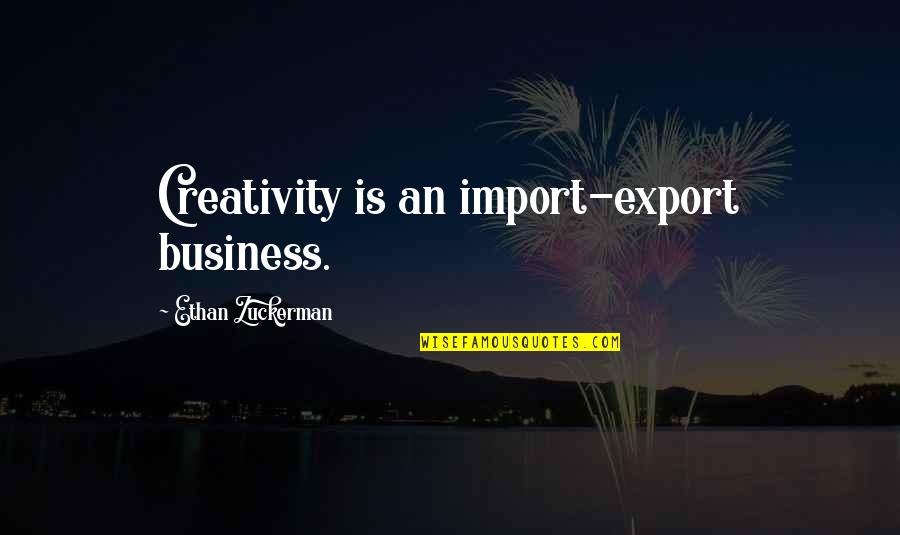 Creativity is an import-export business.
—
Ethan Zuckerman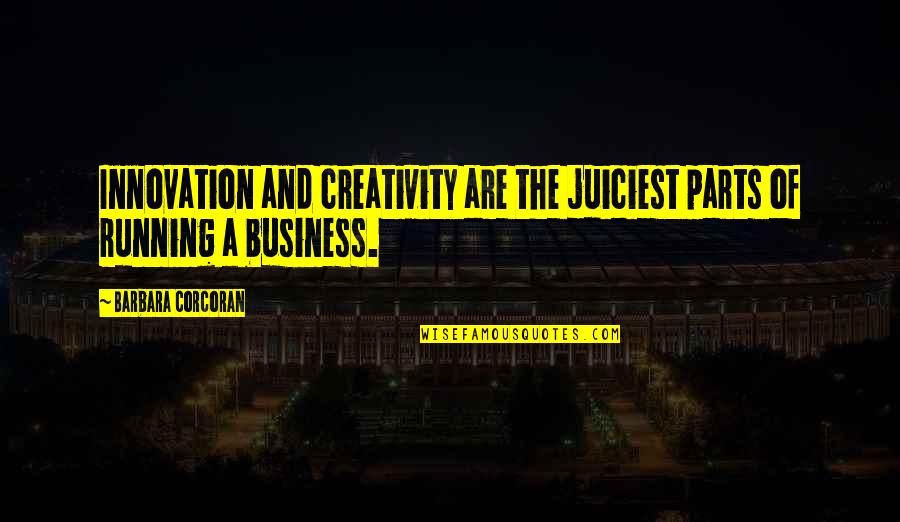 Innovation and creativity are the juiciest parts of running a business.
—
Barbara Corcoran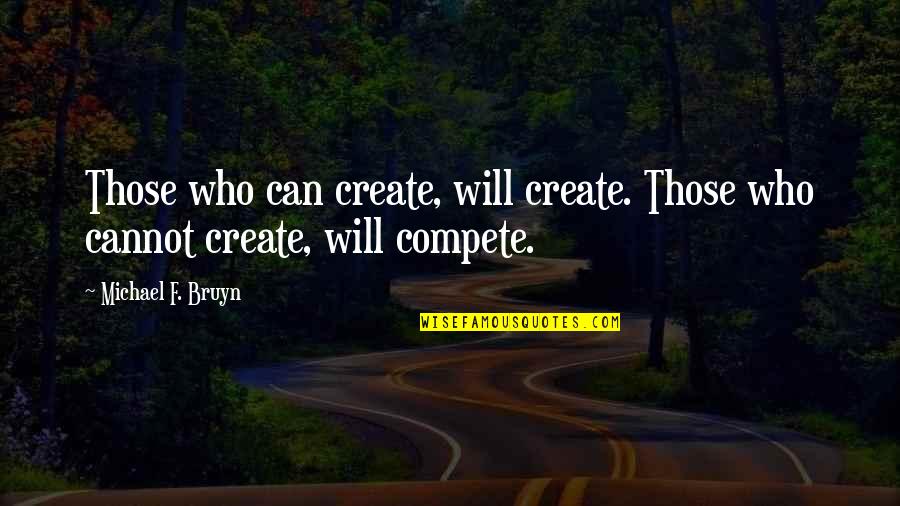 Those who can create, will create. Those who cannot create, will compete.
—
Michael F. Bruyn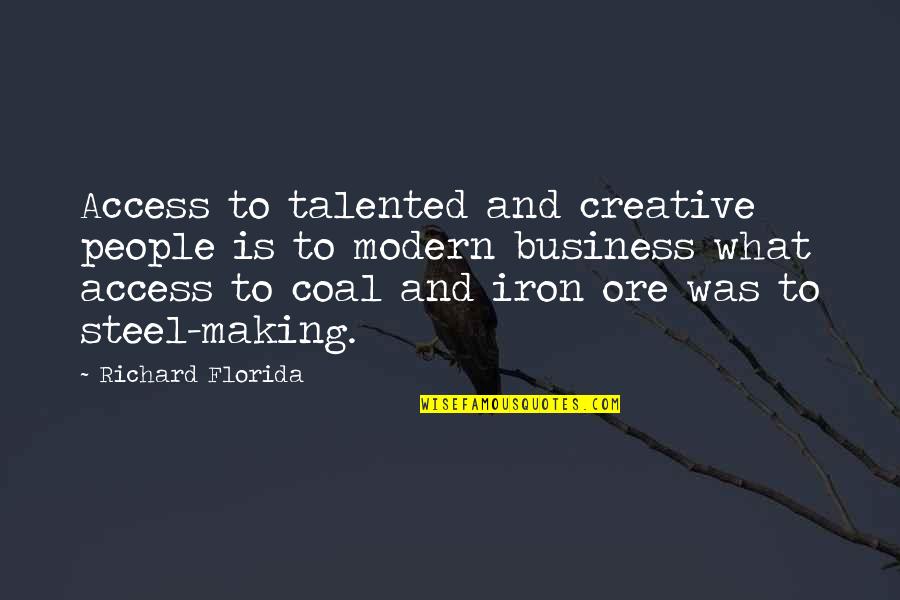 Access to talented and creative people is to modern business what access to coal and iron ore was to steel-making.
—
Richard Florida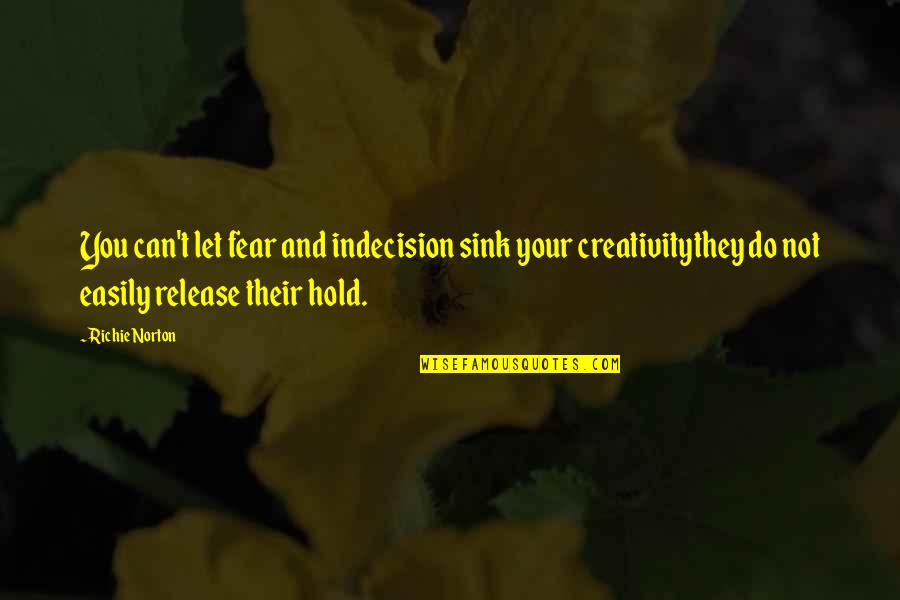 You can't let fear and indecision sink your creativity
they do not easily release their hold.
—
Richie Norton
If there is one characteristic that signals
creativity in business
, it might be follow-through. —
Michael Ray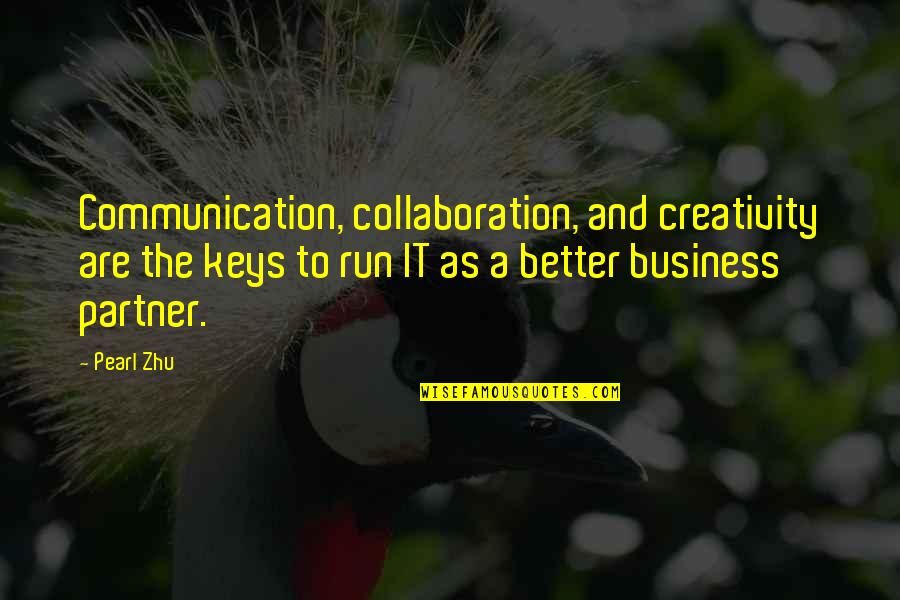 Communication, collaboration, and creativity are the keys to run IT as a better business partner. —
Pearl Zhu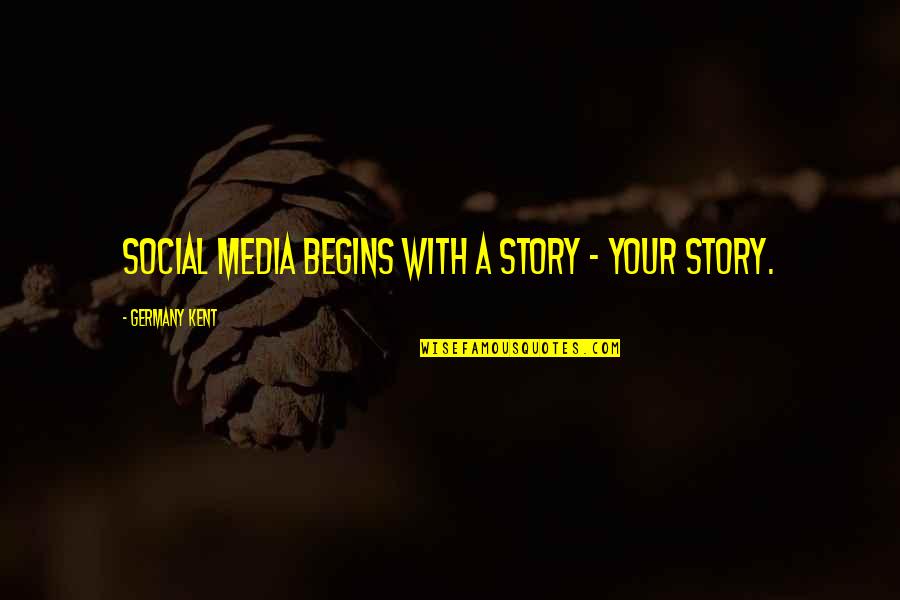 Social Media begins with a story - your story. —
Germany Kent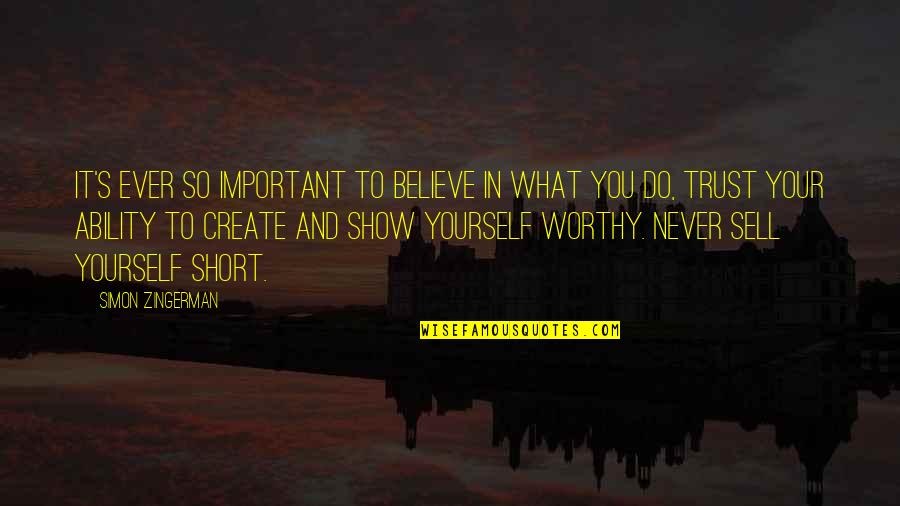 It's ever so important to believe in what you do, trust your ability to create and show yourself worthy. Never sell yourself short. —
Simon Zingerman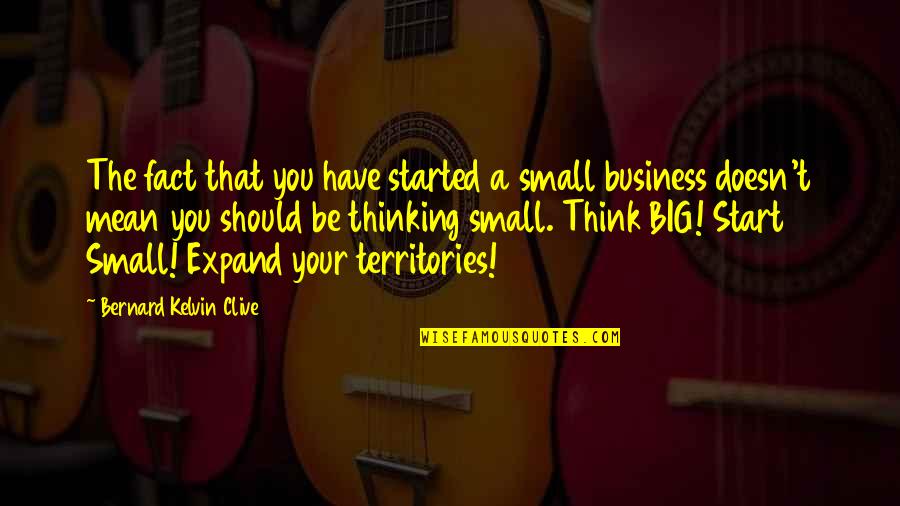 The fact that you have started a small business doesn't mean you should be thinking small. Think BIG! Start Small! Expand your territories! —
Bernard Kelvin Clive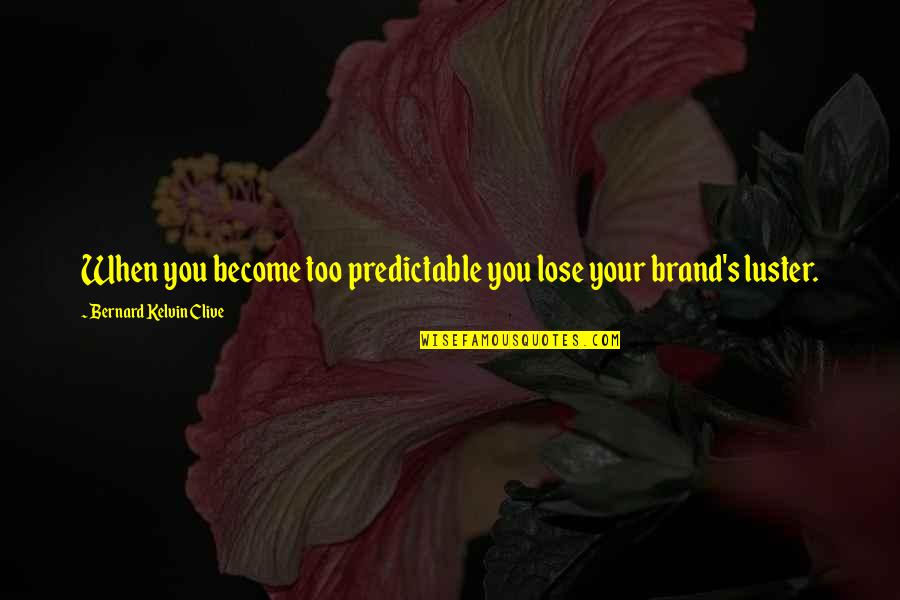 When you become too predictable you lose your brand's luster. —
Bernard Kelvin Clive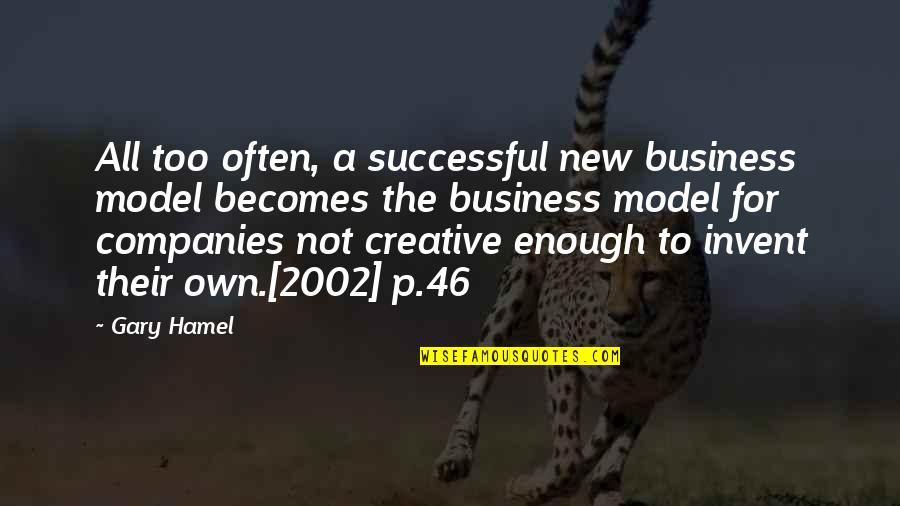 All too often, a successful new business model becomes the business model for companies not creative enough to invent their own.
[2002] p.46 —
Gary Hamel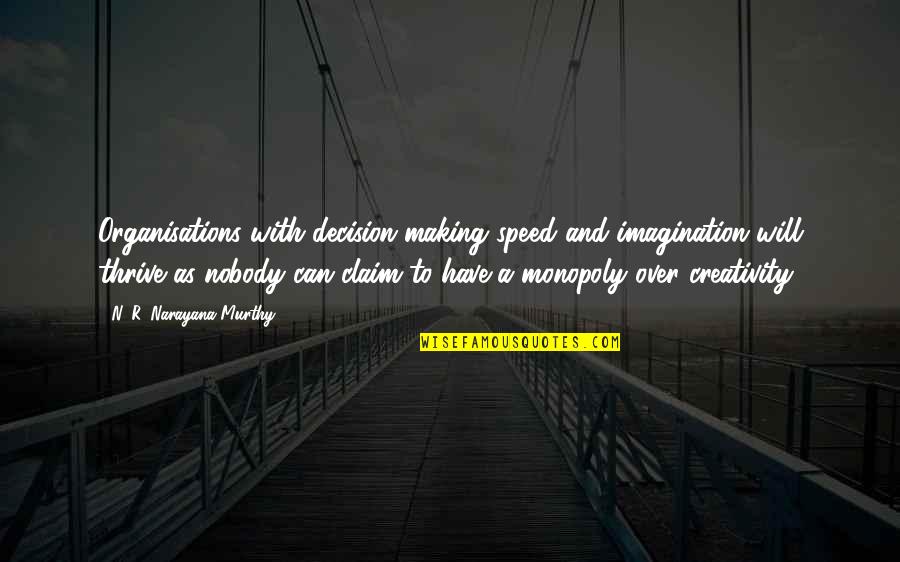 Organisations with decision-making speed and imagination will thrive as nobody can claim to have a monopoly over creativity. —
N. R. Narayana Murthy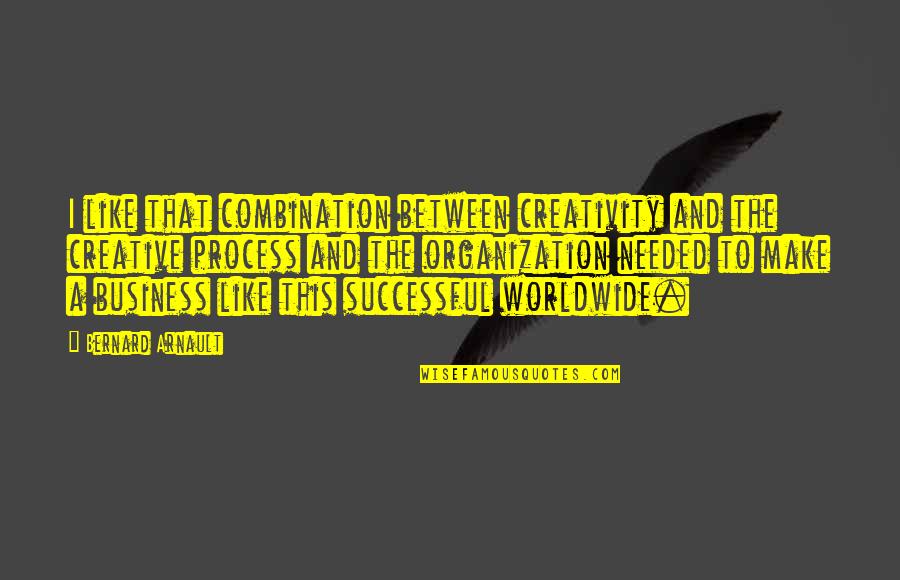 I like that combination between creativity and the creative process and the organization needed to make a business like this successful worldwide. —
Bernard Arnault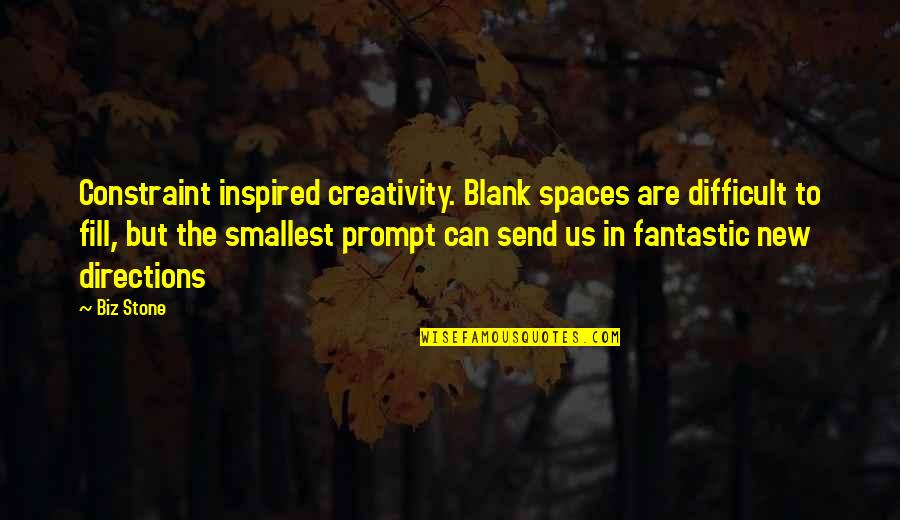 Constraint inspired creativity. Blank spaces are difficult to fill, but the smallest prompt can send us in fantastic new directions —
Biz Stone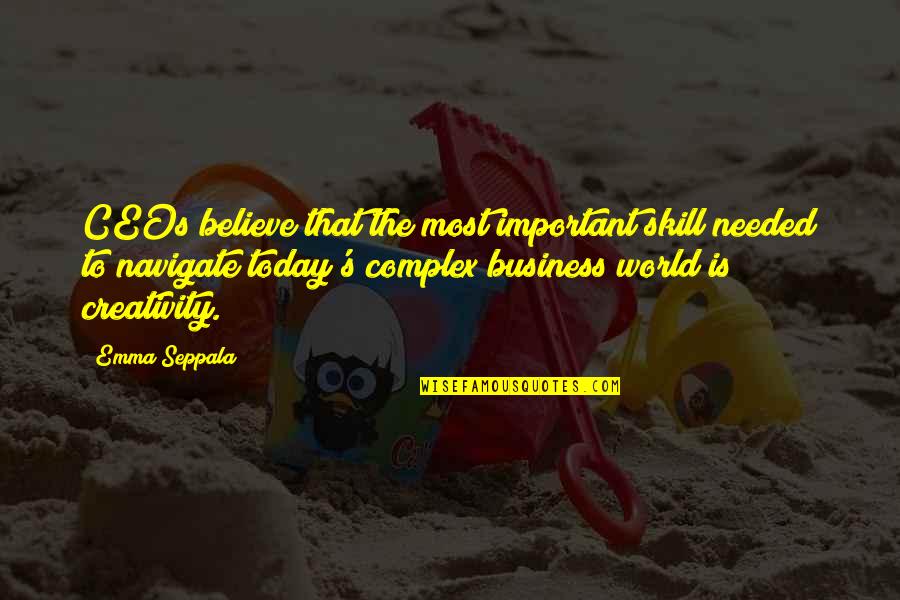 CEOs believe that the most important skill needed to navigate today's complex business world is creativity. —
Emma Seppala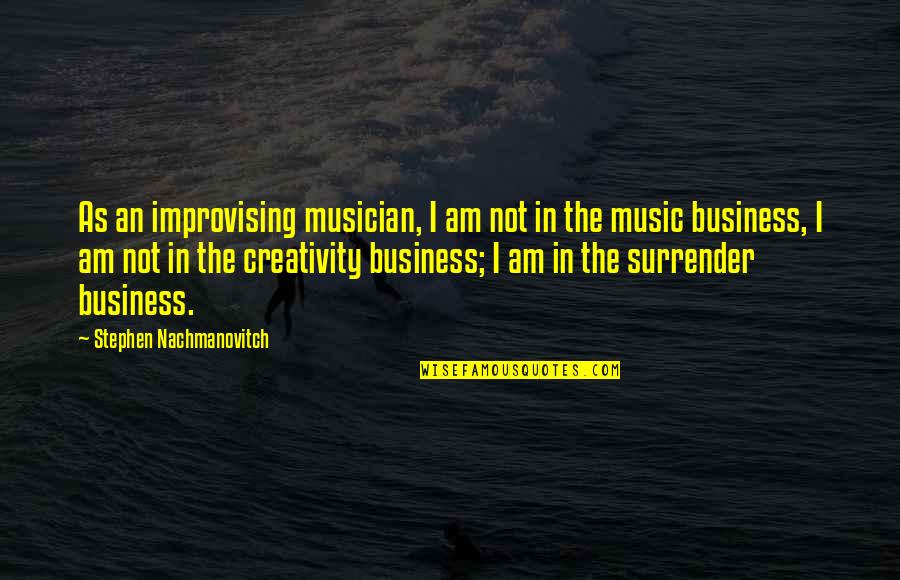 As an improvising musician, I am not in the music business, I am not in the creativity business; I am in the surrender business. —
Stephen Nachmanovitch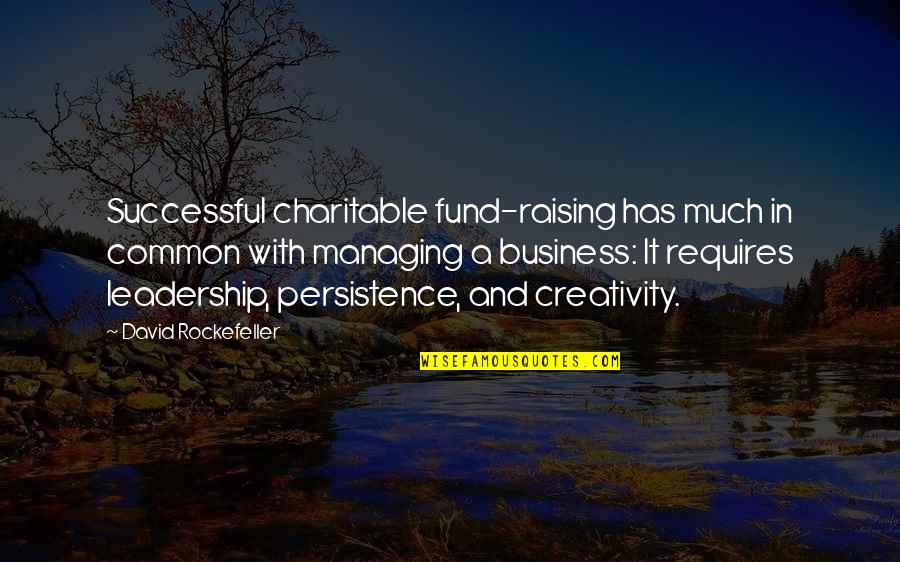 Successful charitable fund-raising has much in common with managing a business: It requires leadership, persistence, and creativity. —
David Rockefeller
Fear and creativity don't mix well. —
John E. Pepper Jr.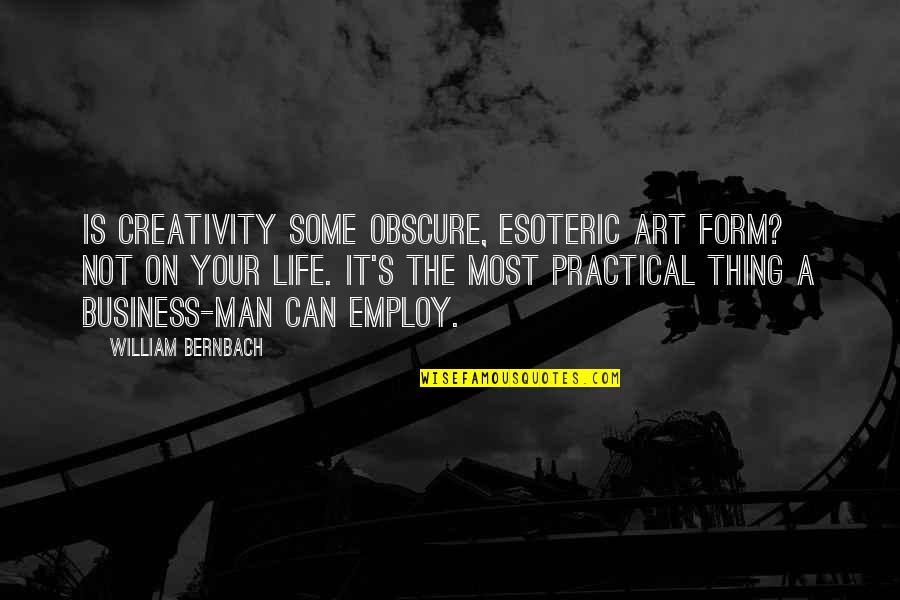 Is creativity some obscure, esoteric art form? Not on your life. It's the most practical thing a business-man can employ. —
William Bernbach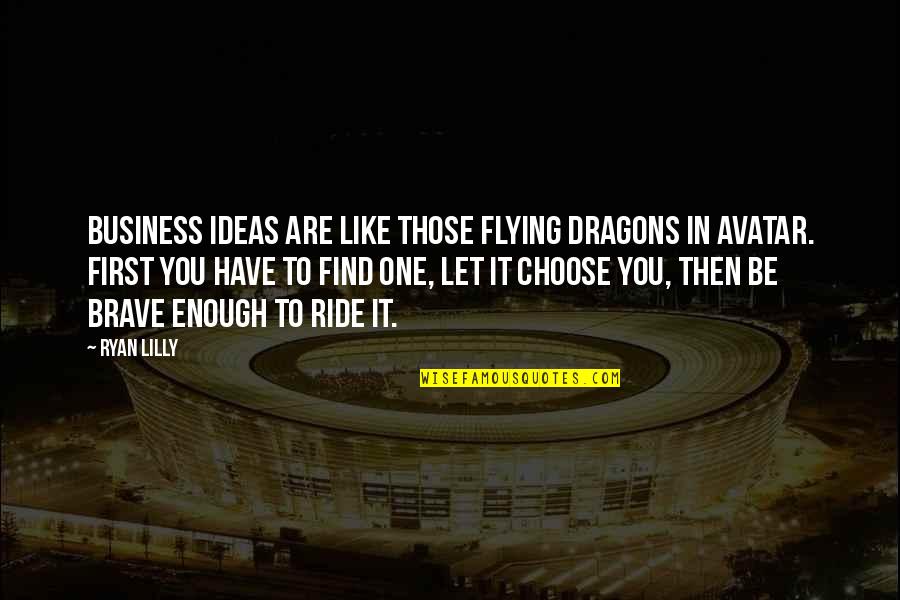 Business ideas are like those flying dragons in Avatar. First you have to find one, let it choose you, then be brave enough to ride it. —
Ryan Lilly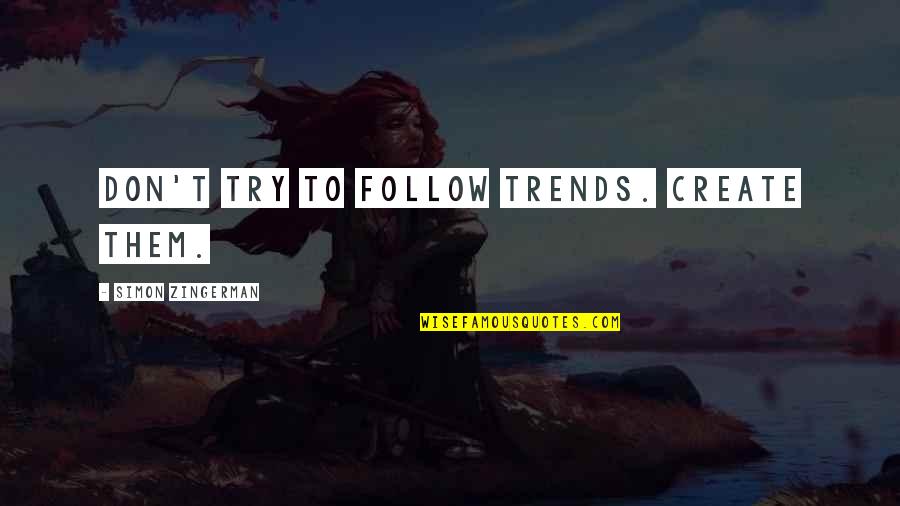 Don't try to follow trends. Create them. —
Simon Zingerman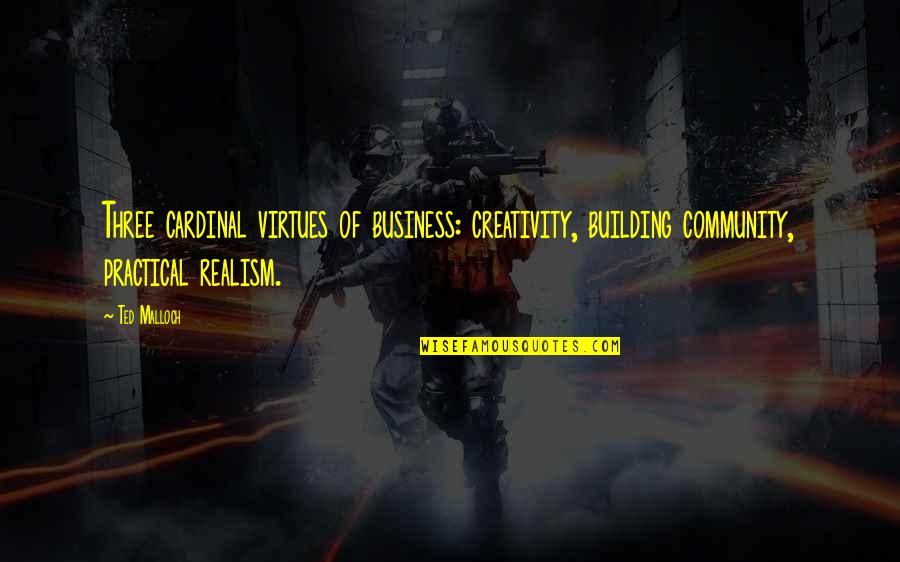 Three cardinal virtues of business: creativity, building community, practical realism. —
Ted Malloch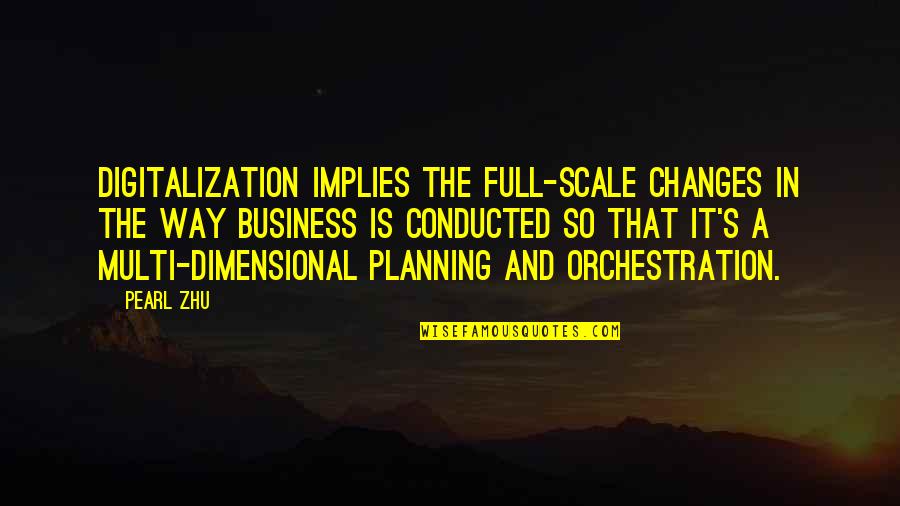 Digitalization implies the full-scale changes in the way business is conducted so that it's a multi-dimensional planning and orchestration. —
Pearl Zhu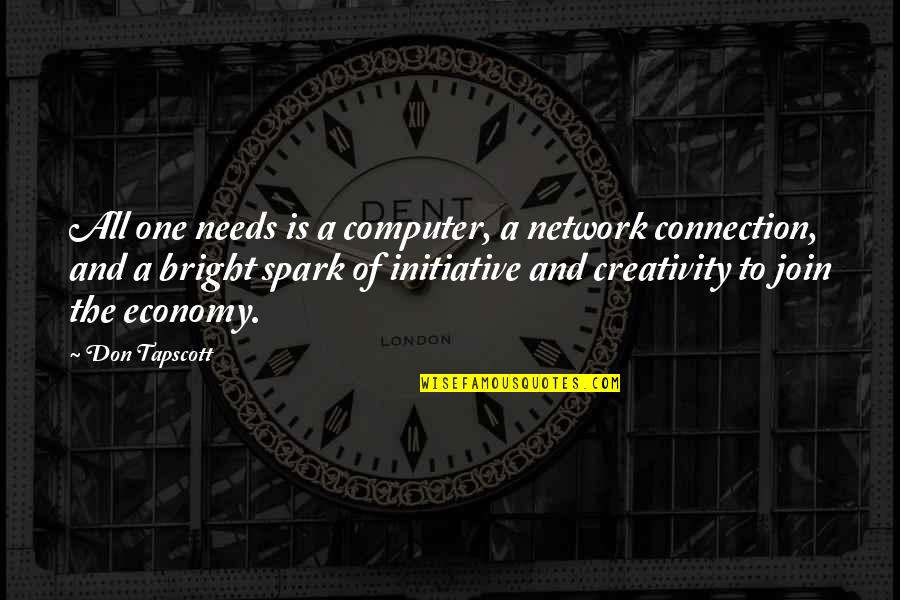 All one needs is a computer, a network connection, and a bright spark of initiative and creativity to join the economy. —
Don Tapscott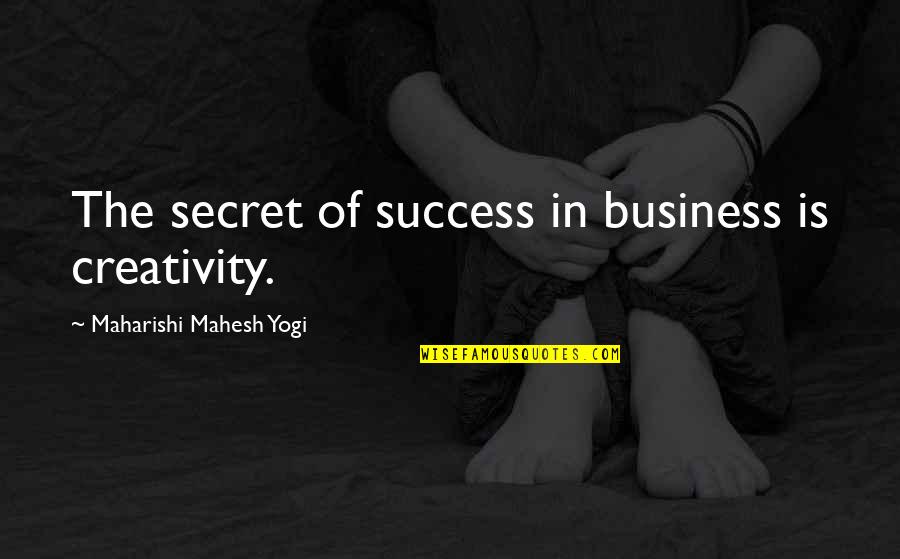 The secret of success in business is creativity. —
Maharishi Mahesh Yogi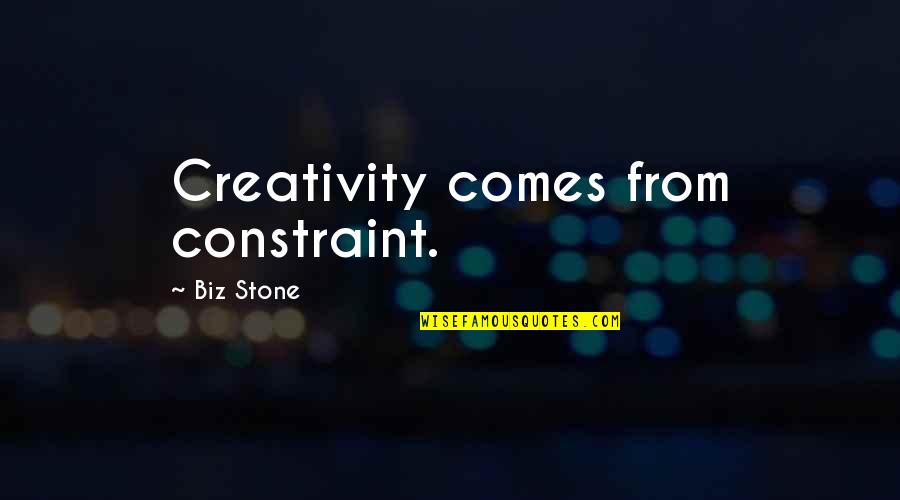 Creativity comes from constraint. —
Biz Stone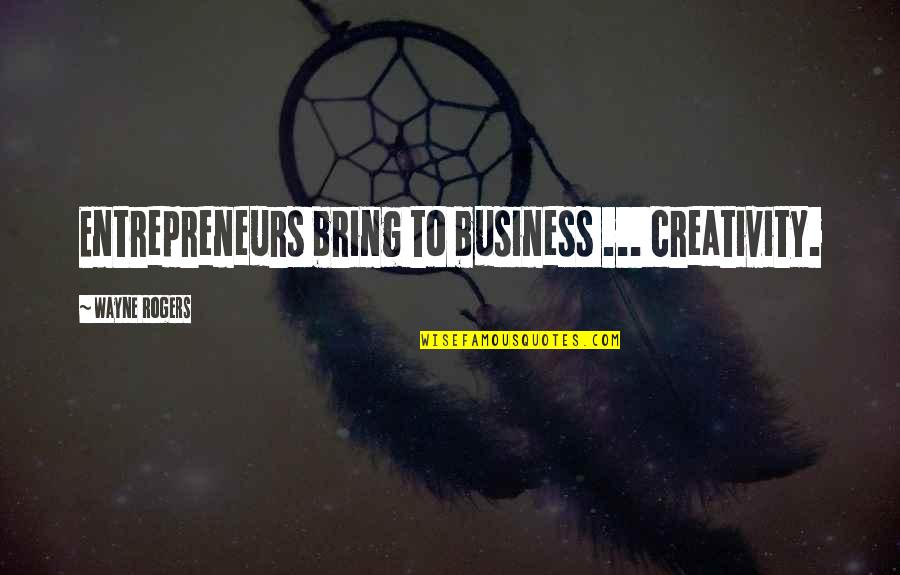 Entrepreneurs bring to business ... creativity. —
Wayne Rogers
The things we fear most in organizations - fluctuations, disturbances,
imbalances - are the primary sources of creativity. —
Margaret J. Wheatley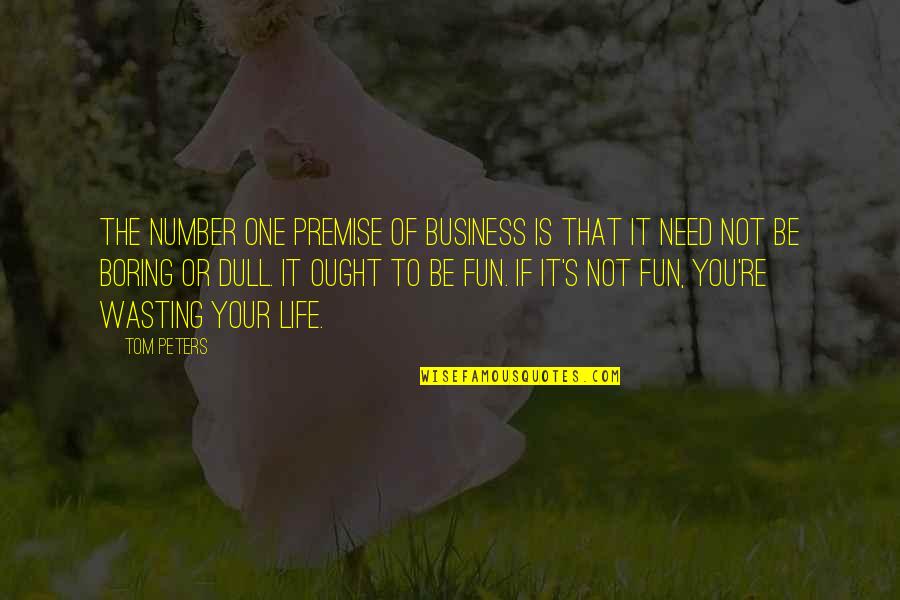 The number one premise of business is that it need not be boring or dull. It ought to be fun. If it's not fun, you're wasting your life. —
Tom Peters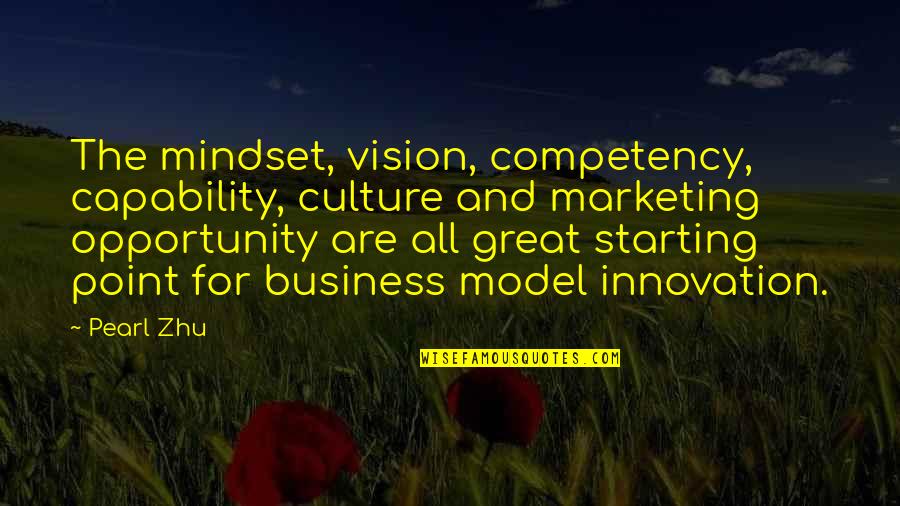 The mindset, vision, competency, capability, culture and marketing opportunity are all great starting point for business model innovation. —
Pearl Zhu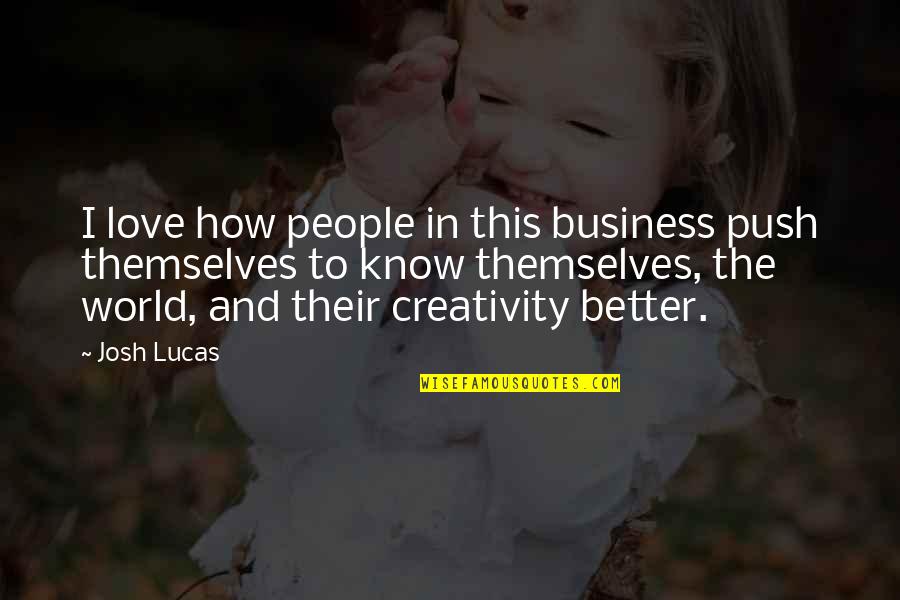 I love how people in this business push themselves to know themselves, the world, and their creativity better. —
Josh Lucas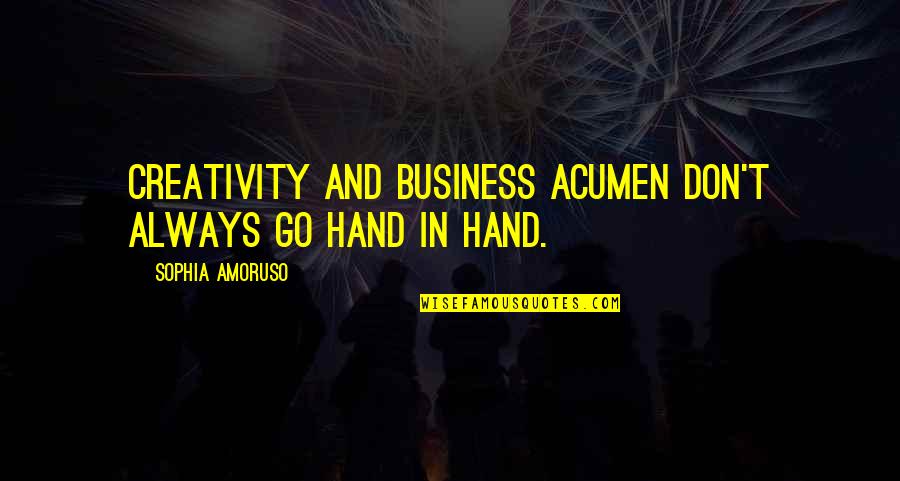 Creativity and business acumen don't always go hand in hand. —
Sophia Amoruso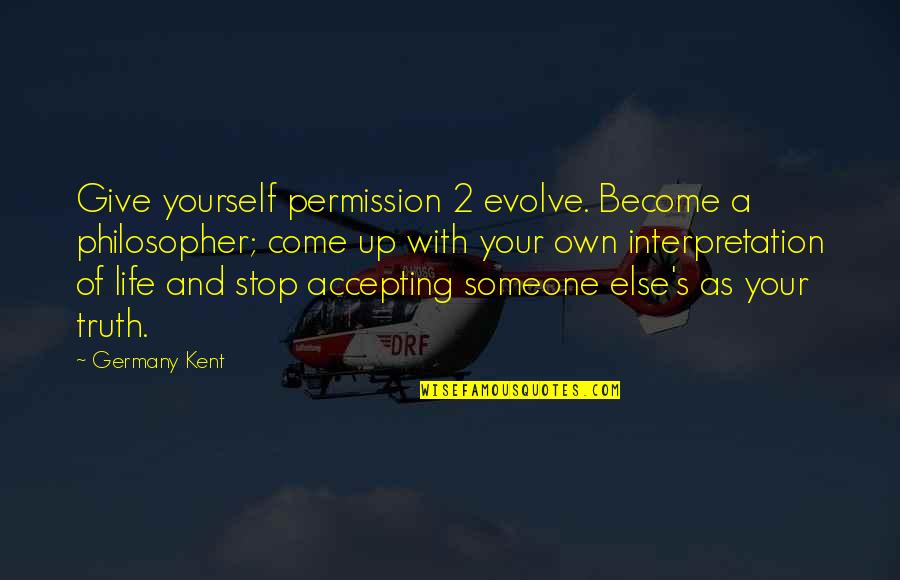 Give yourself permission 2 evolve. Become a philosopher; come up with your own interpretation of life and stop accepting someone else's as your truth. —
Germany Kent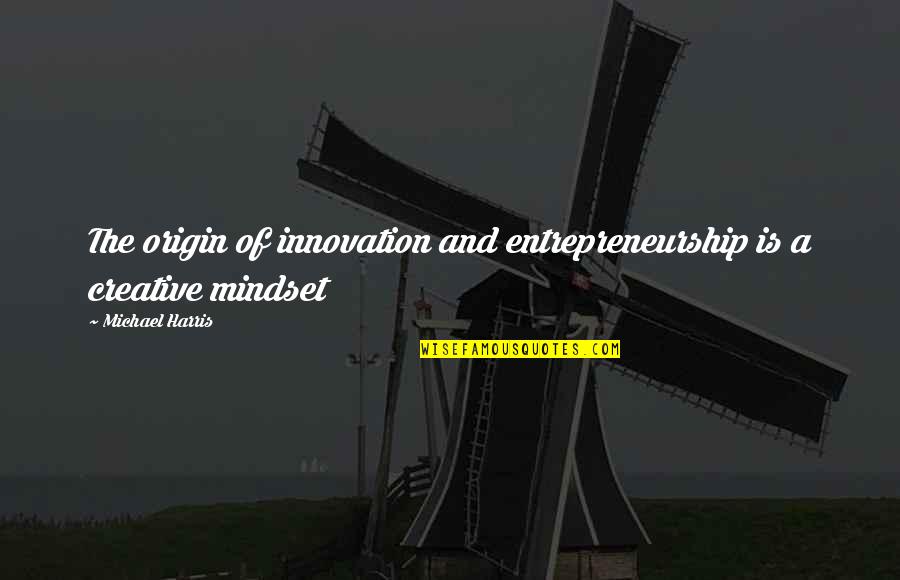 The origin of innovation and entrepreneurship is a creative mindset —
Michael Harris
Life is a lonely business —
Austin Kleon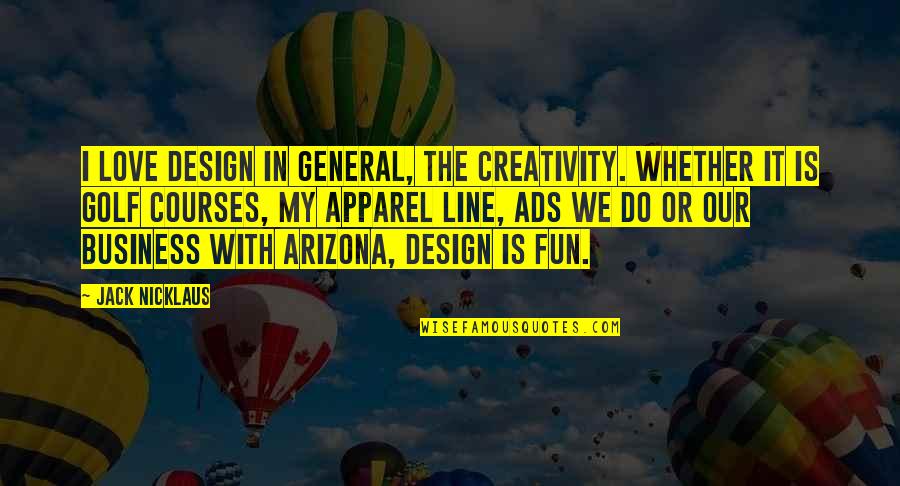 I love design in general, the creativity. Whether it is golf courses, my apparel line, ads we do or our business with AriZona, design is fun. —
Jack Nicklaus
Effective philanthropy requires a lot of time and creativity - the same kind of focus and skills that building a business requires. —
Bill Gates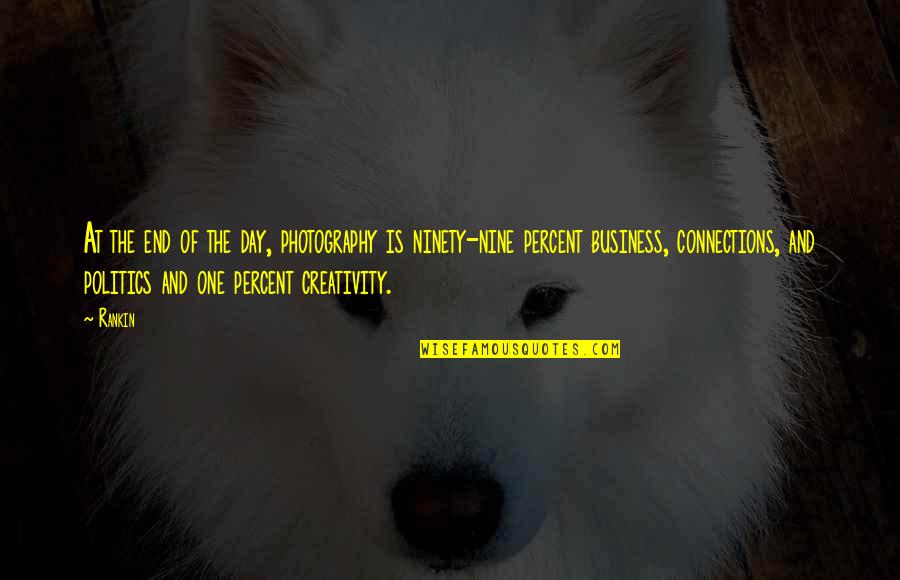 At the end of the day, photography is ninety-nine percent business, connections, and politics and one percent creativity. —
Rankin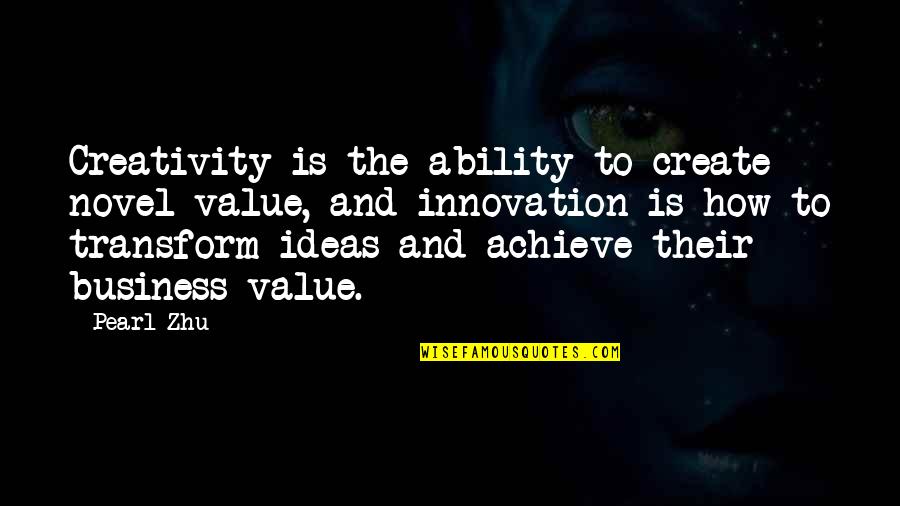 Creativity is the ability to create novel value, and innovation is how to transform ideas and achieve their business value. —
Pearl Zhu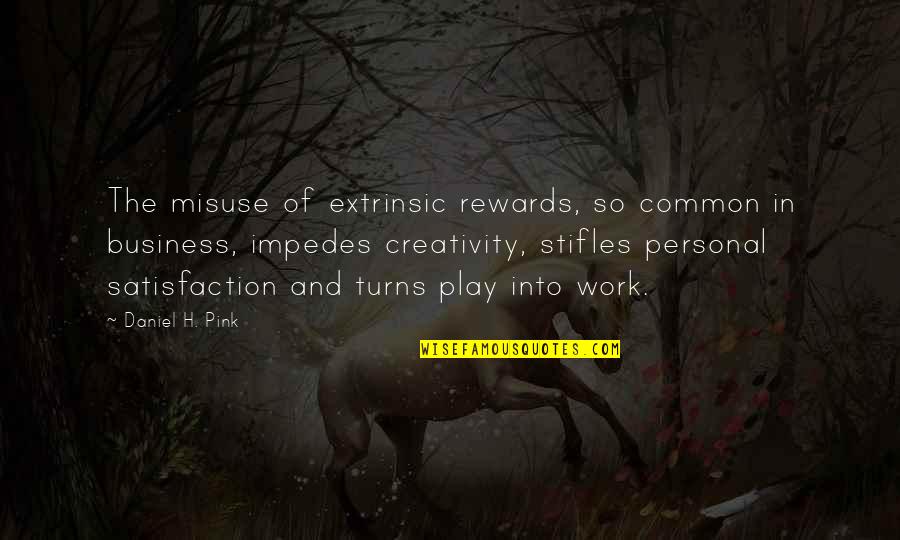 The misuse of extrinsic rewards, so common in business, impedes creativity, stifles personal satisfaction and turns play into work. —
Daniel H. Pink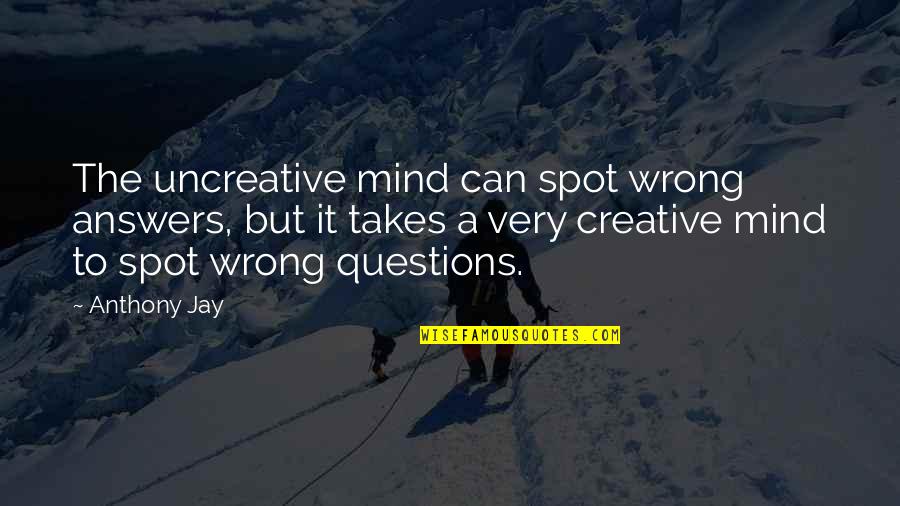 The uncreative mind can spot wrong answers, but it takes a very creative mind to spot wrong questions. —
Anthony Jay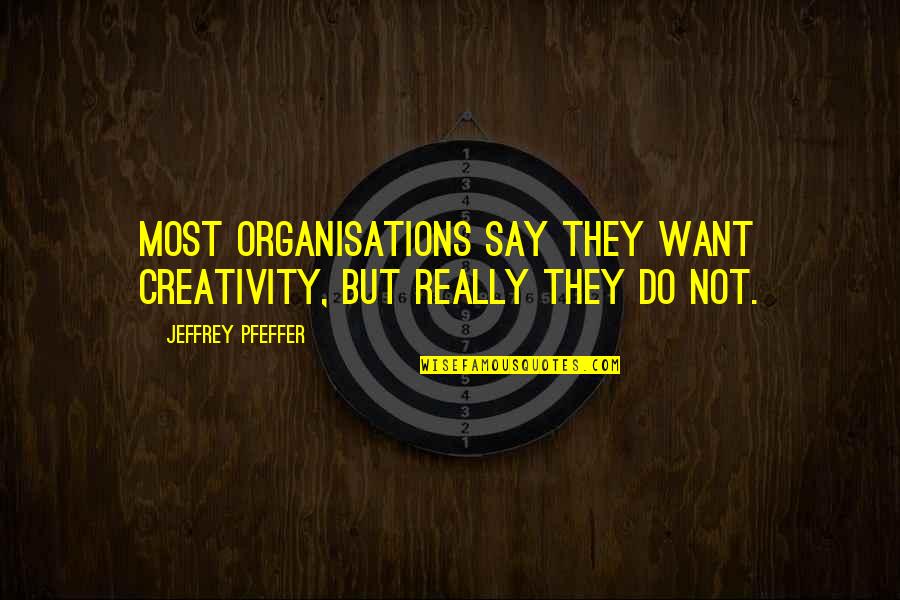 Most organisations say they want creativity, but really they do not. —
Jeffrey Pfeffer