Crazy Things To Do Quotes
Collection of top 42 famous quotes about Crazy Things To Do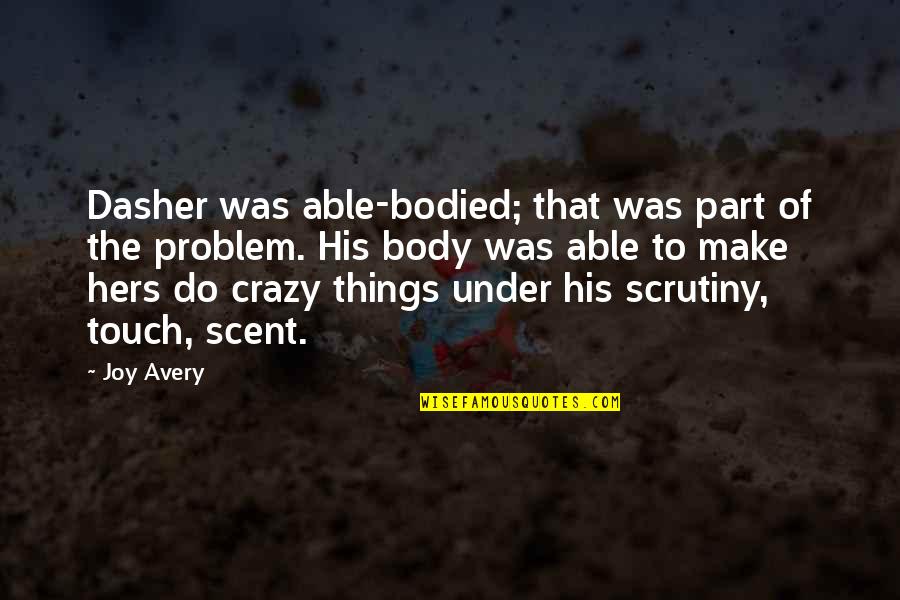 Dasher was able-bodied; that was part of the problem. His body was able to make hers do crazy things under his scrutiny, touch, scent.
—
Joy Avery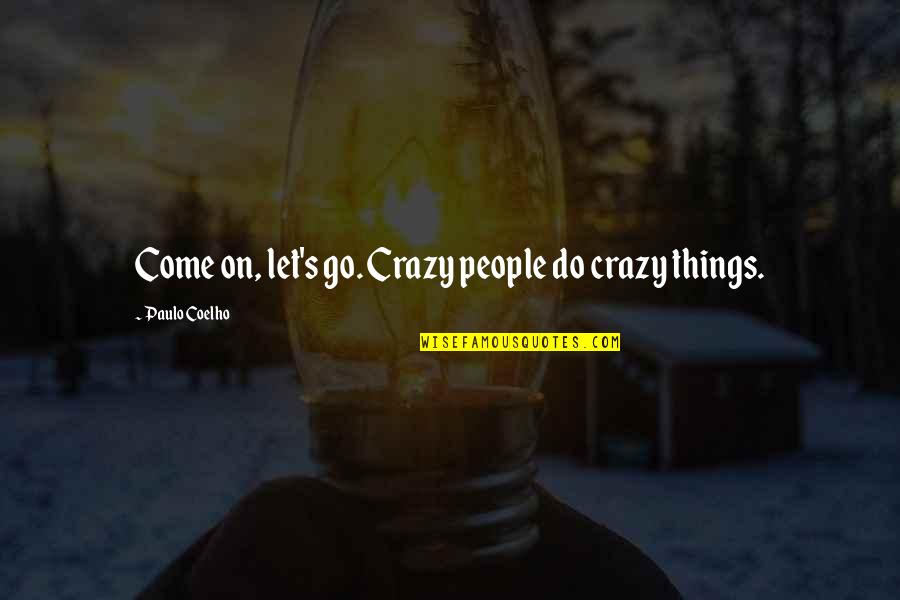 Come on, let's go. Crazy people do crazy things.
—
Paulo Coelho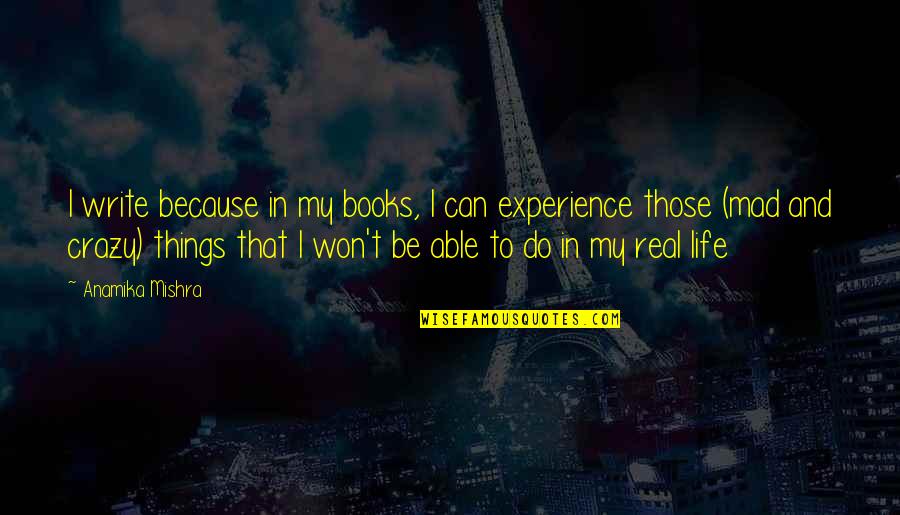 I write because in my books, I can experience those (mad and crazy) things that I won't be able to do in my real life
—
Anamika Mishra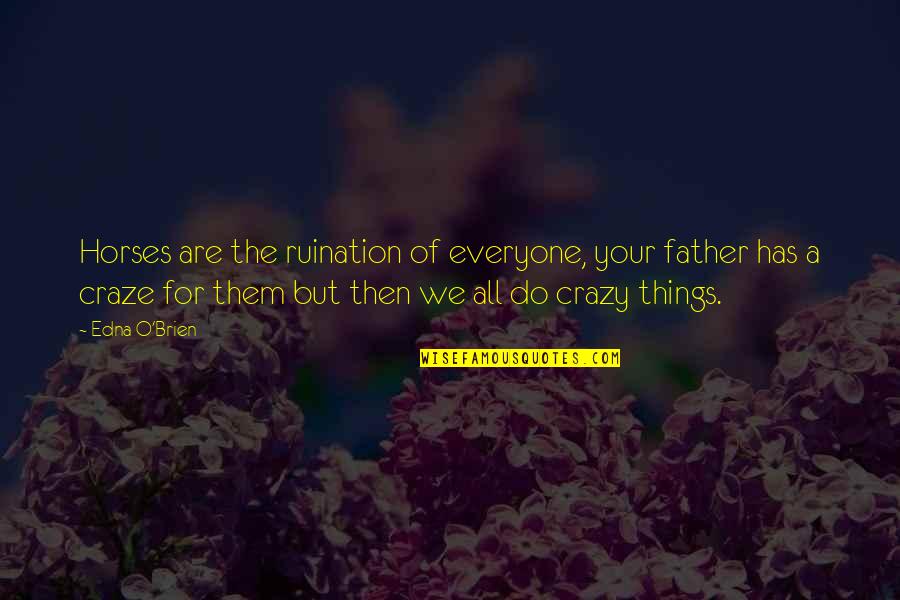 Horses are the ruination of everyone, your father has a craze for them but then we all do crazy things.
—
Edna O'Brien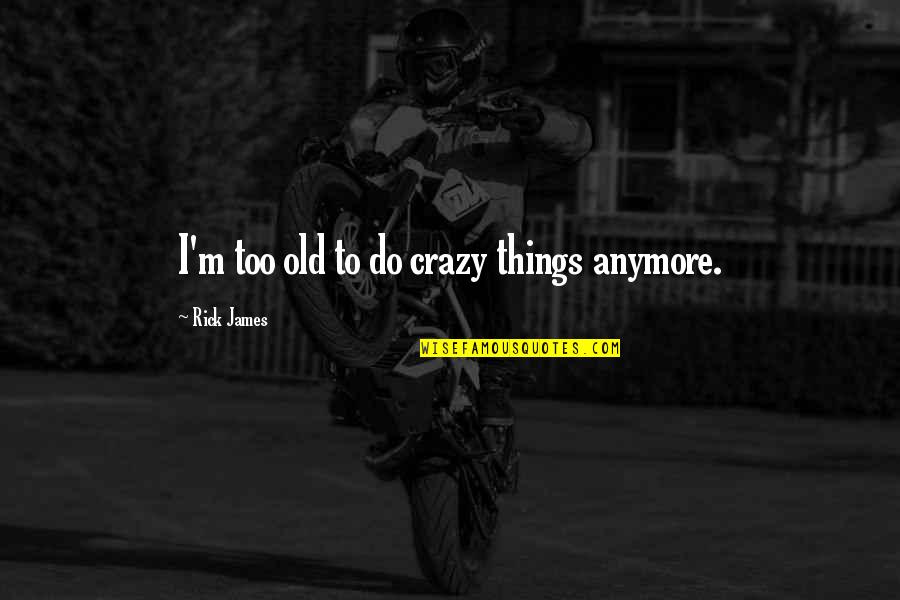 I'm too old to do crazy things anymore.
—
Rick James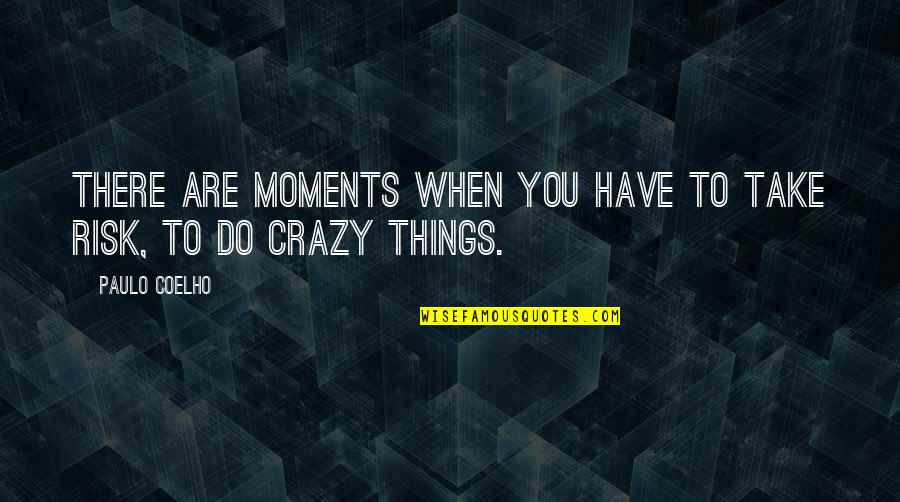 There are moments when you have to take risk, to do crazy things.
—
Paulo Coelho
I know he was desperate. That makes people do all kinds of crazy things.
—
Suzanne Collins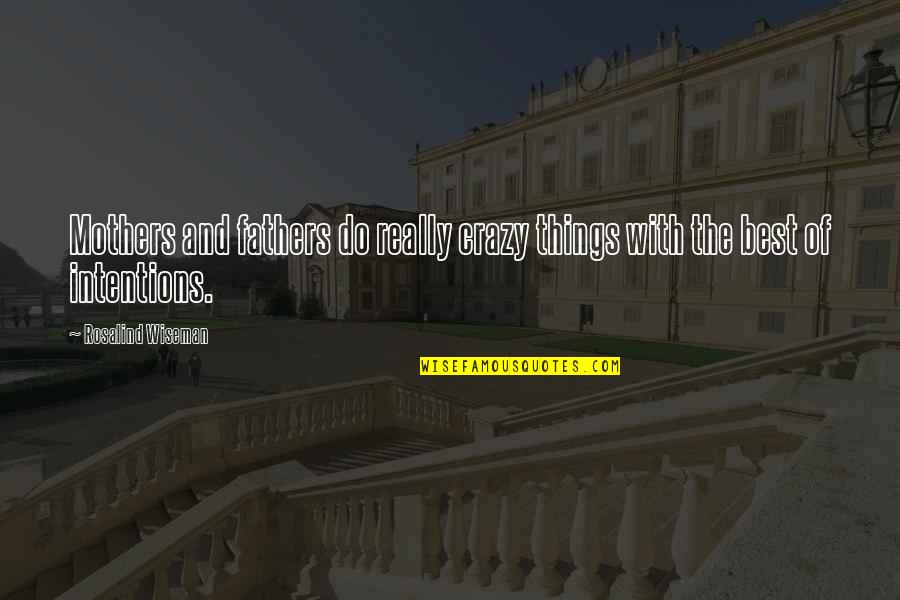 Mothers and fathers do really crazy things with the best of intentions.
—
Rosalind Wiseman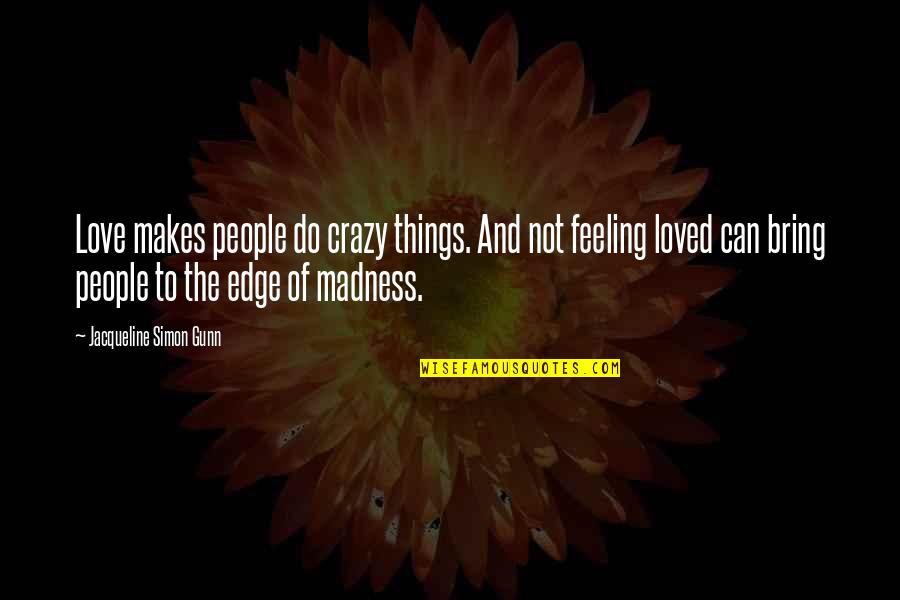 Love makes people do crazy things. And not feeling loved can bring people to the edge of madness.
—
Jacqueline Simon Gunn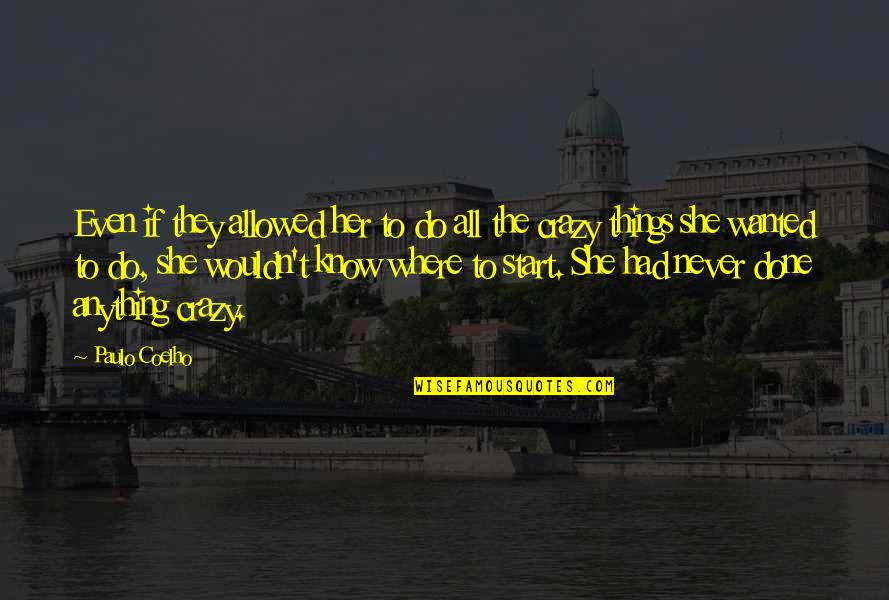 Even if they allowed her to do all the crazy things she wanted to do, she wouldn't know where to start. She had never done anything crazy.
—
Paulo Coelho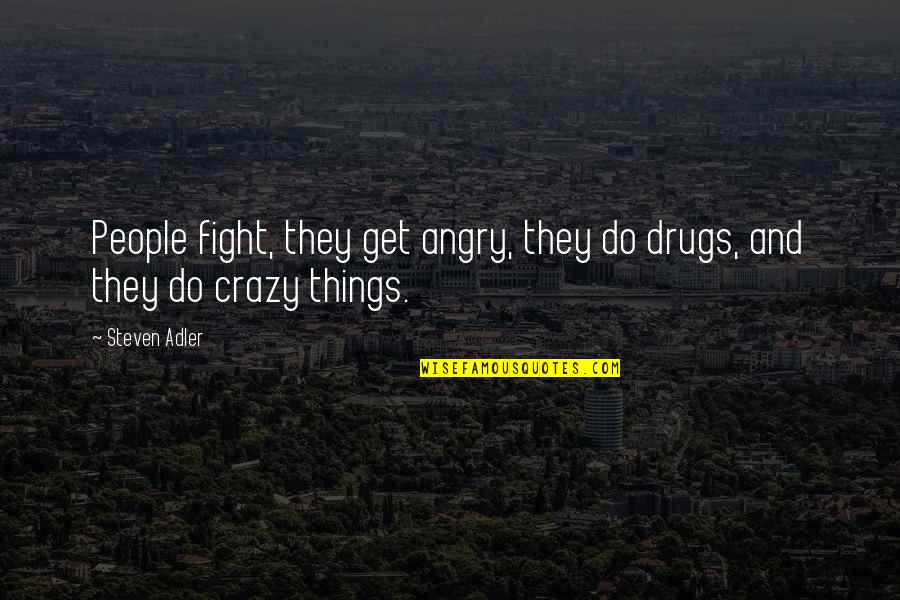 People fight, they get angry, they do drugs, and they do crazy things.
—
Steven Adler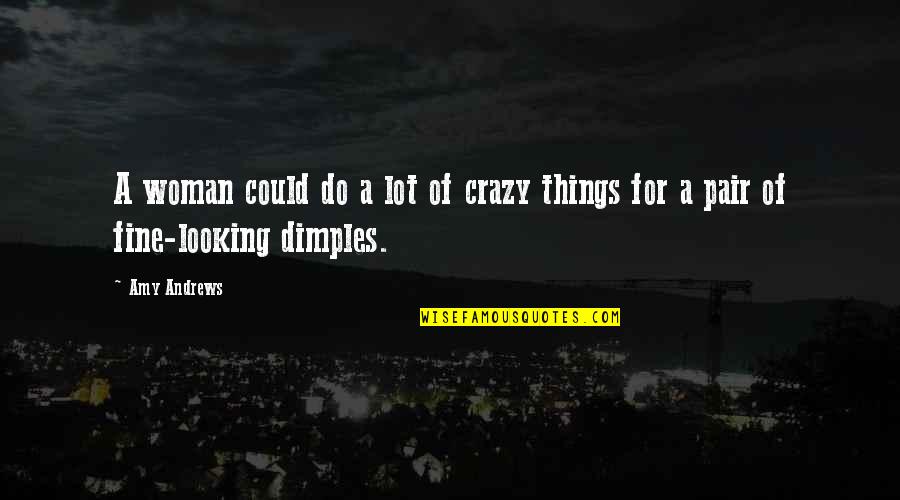 A woman could do a lot of crazy things for a pair of fine-looking dimples. —
Amy Andrews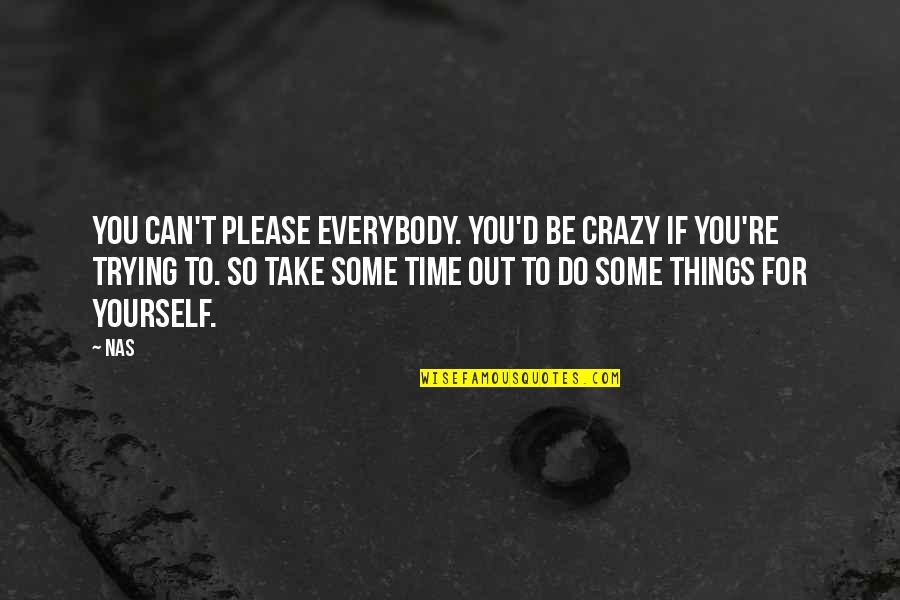 You can't please everybody. You'd be crazy if you're trying to. So take some time out to do some things for yourself. —
Nas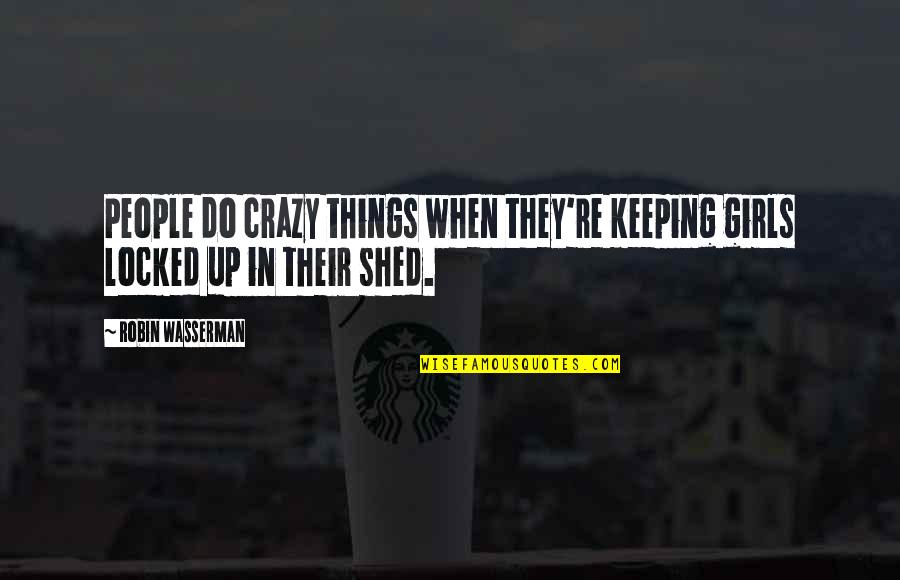 People do crazy things when they're keeping girls locked up in their shed. —
Robin Wasserman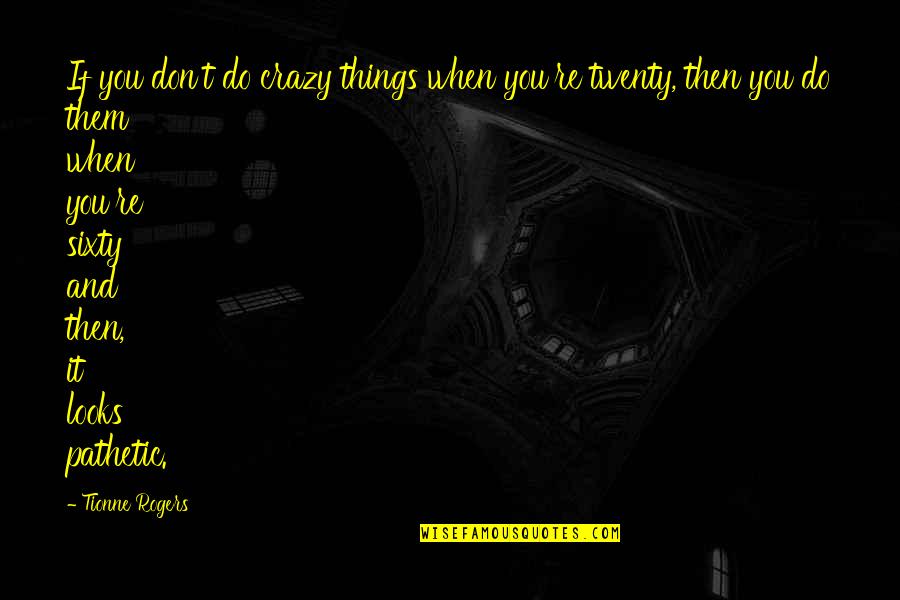 If you don't do crazy things when you're twenty, then you do them when you're sixty and then, it looks pathetic. —
Tionne Rogers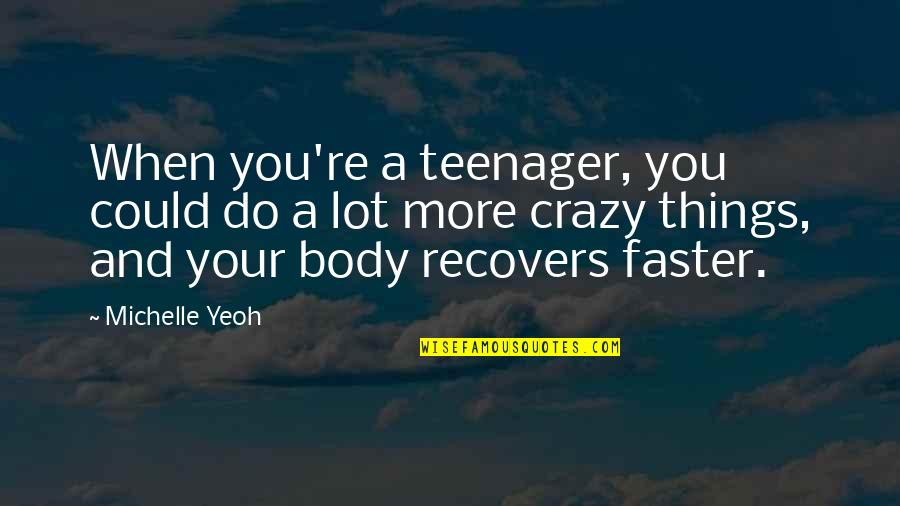 When you're a teenager, you could do a lot more crazy things, and your body recovers faster. —
Michelle Yeoh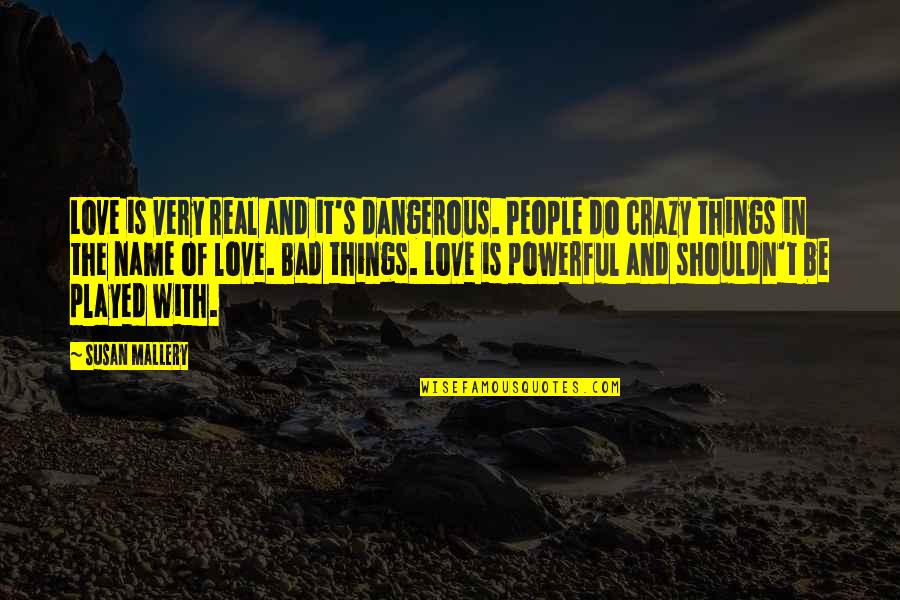 Love is very real and it's dangerous. People do crazy things in the name of love. Bad things. Love is powerful and shouldn't be played with. —
Susan Mallery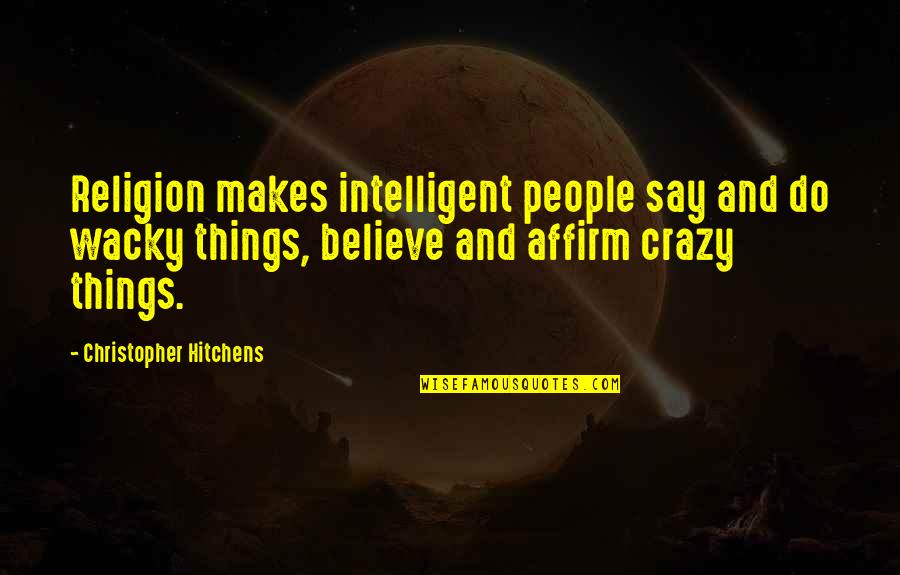 Religion makes intelligent people say and do wacky things, believe and affirm crazy things. —
Christopher Hitchens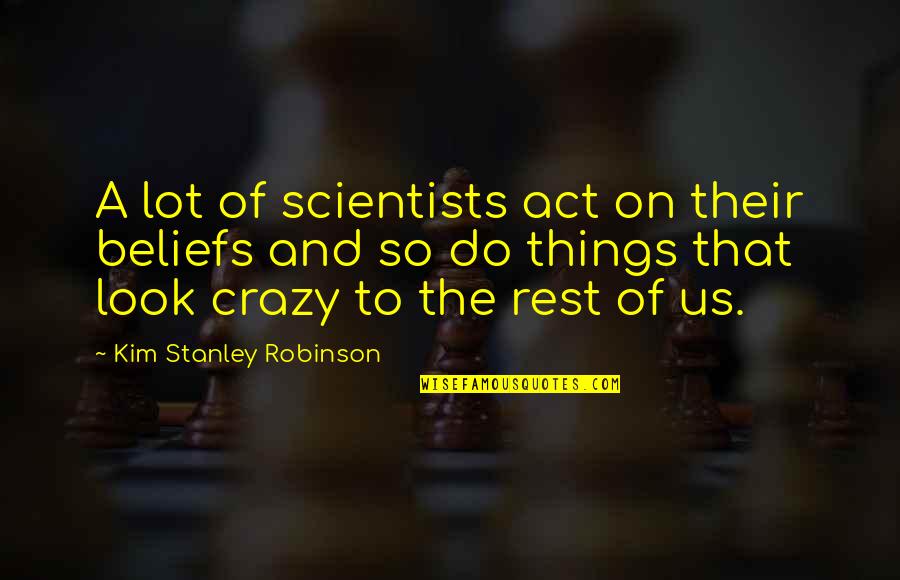 A lot of scientists act on their beliefs and so do things that look crazy to the rest of us. —
Kim Stanley Robinson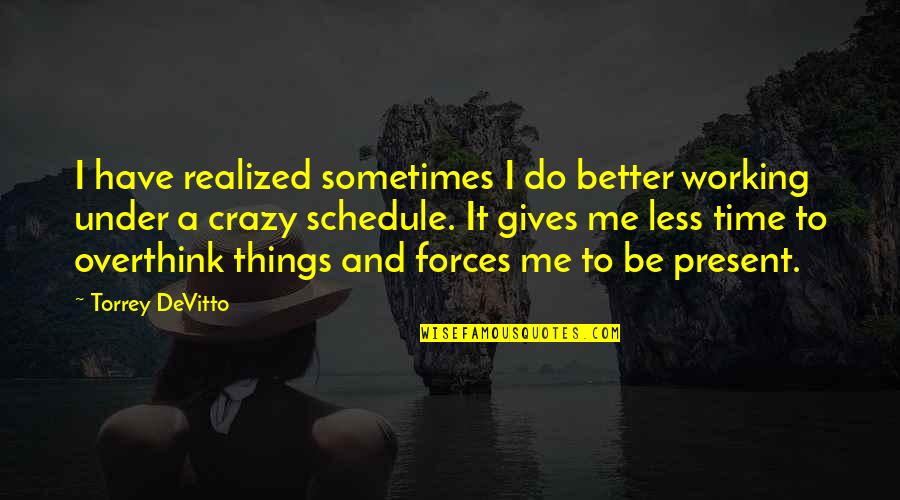 I have realized sometimes I do better working under a crazy schedule. It gives me less time to overthink things and forces me to be present. —
Torrey DeVitto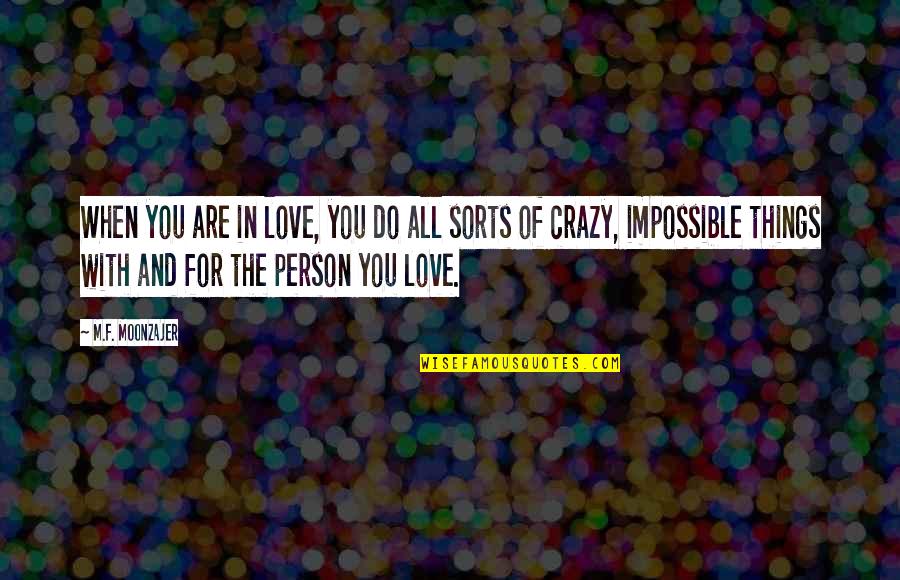 When you are in love, you do all sorts of crazy, impossible things with and for the person you love. —
M.F. Moonzajer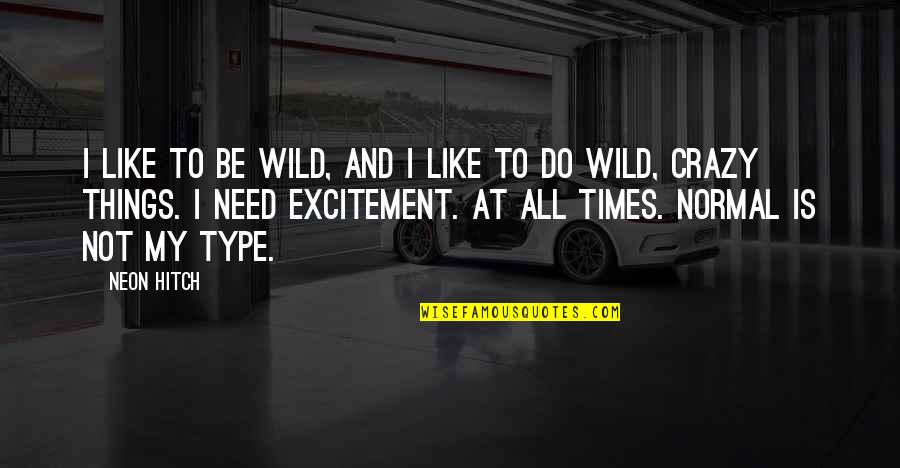 I like to be wild, and I like to do wild, crazy things. I need excitement. At all times. Normal is not my type. —
Neon Hitch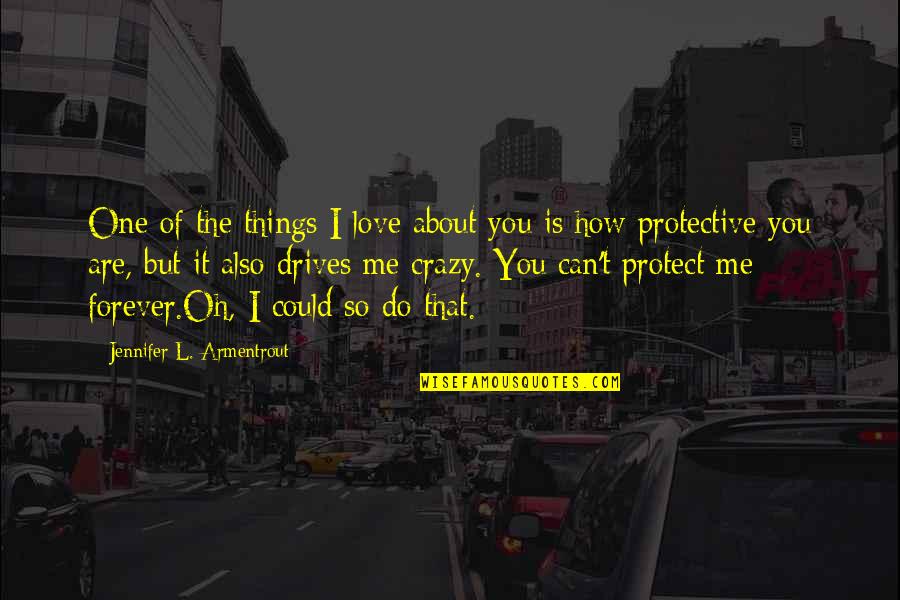 One of the things I love about you is how protective you are, but it also drives me crazy. You can't protect me forever.
Oh, I could so do that. —
Jennifer L. Armentrout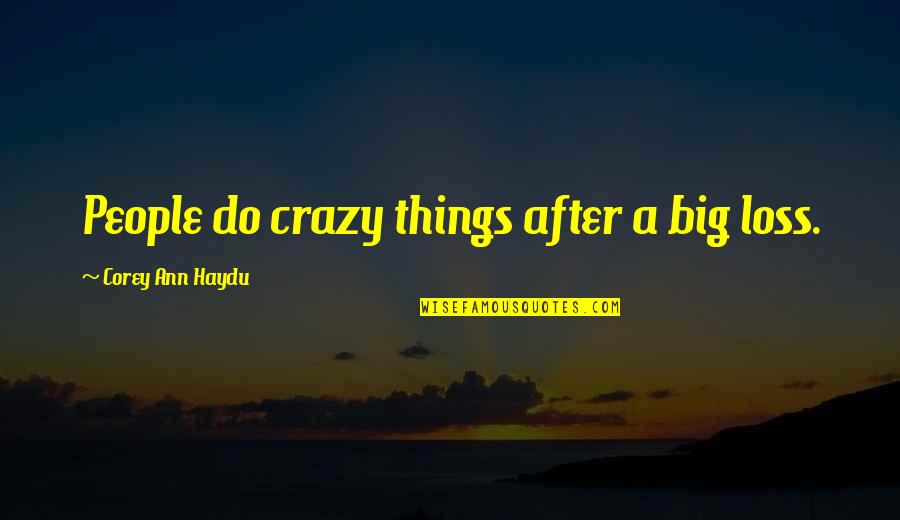 People do crazy things after a big loss. —
Corey Ann Haydu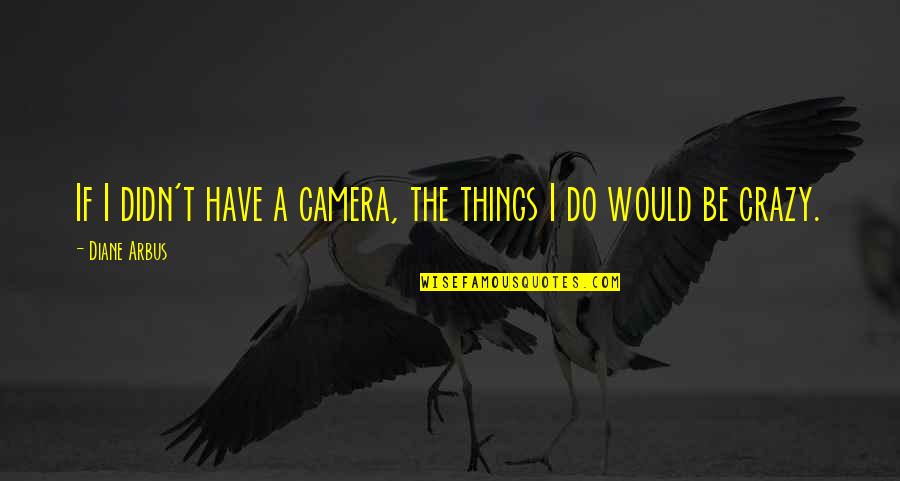 If I didn't have a camera, the things I do would be crazy. —
Diane Arbus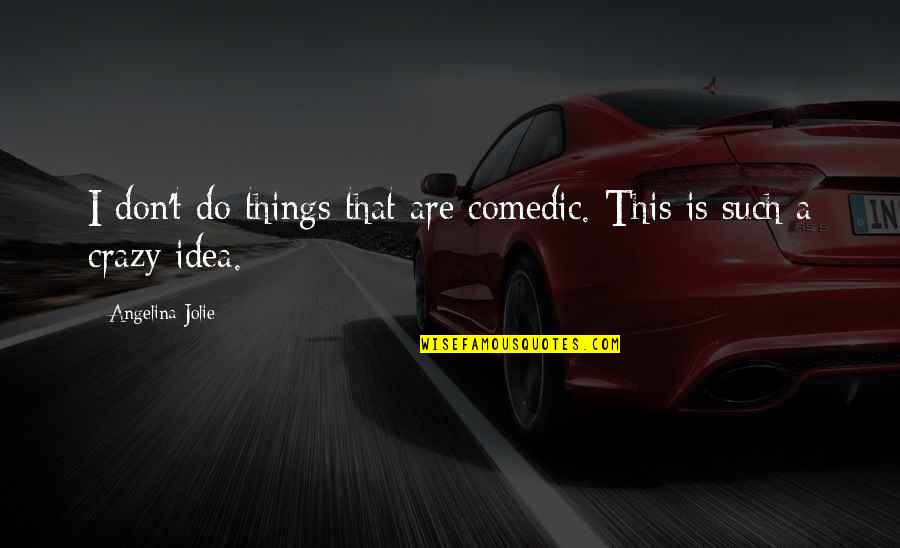 I don't do things that are comedic. This is such a crazy idea. —
Angelina Jolie
I didn't do that many crazy things. —
Miranda Lambert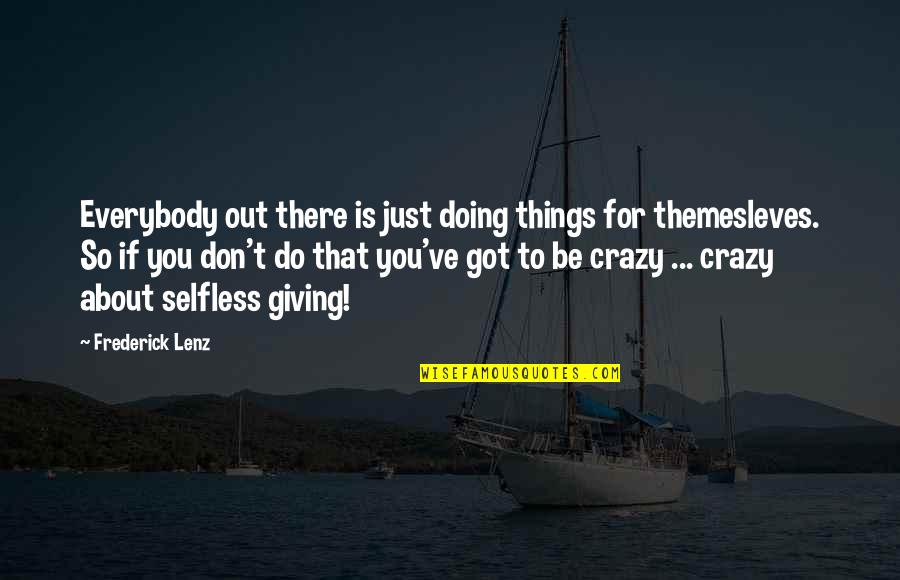 Everybody out there is just doing things for themesleves. So if you don't do that you've got to be crazy ... crazy about selfless giving! —
Frederick Lenz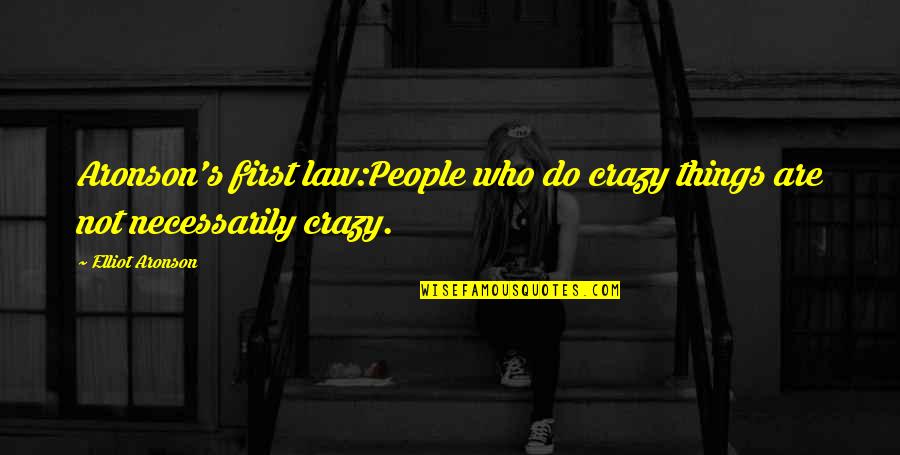 Aronson's first law:
People who do crazy things are not necessarily crazy. —
Elliot Aronson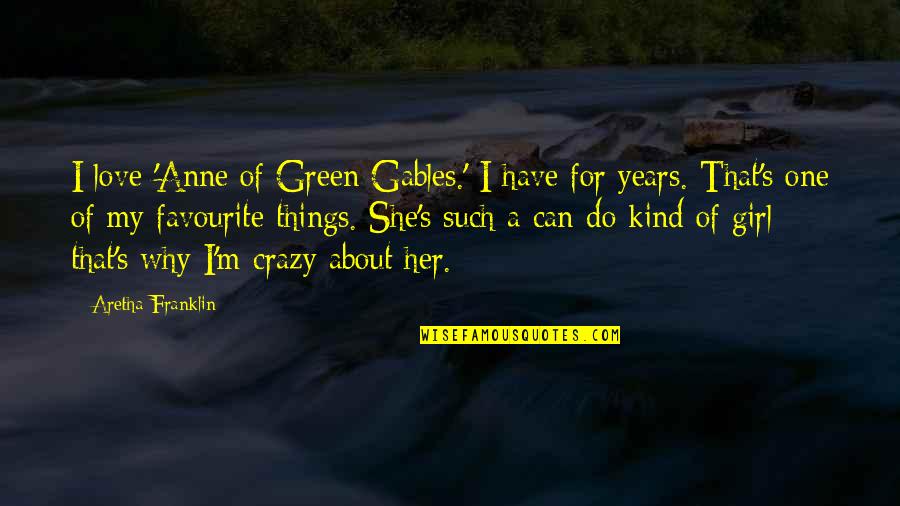 I love 'Anne of Green Gables.' I have for years. That's one of my favourite things. She's such a can-do kind of girl; that's why I'm crazy about her. —
Aretha Franklin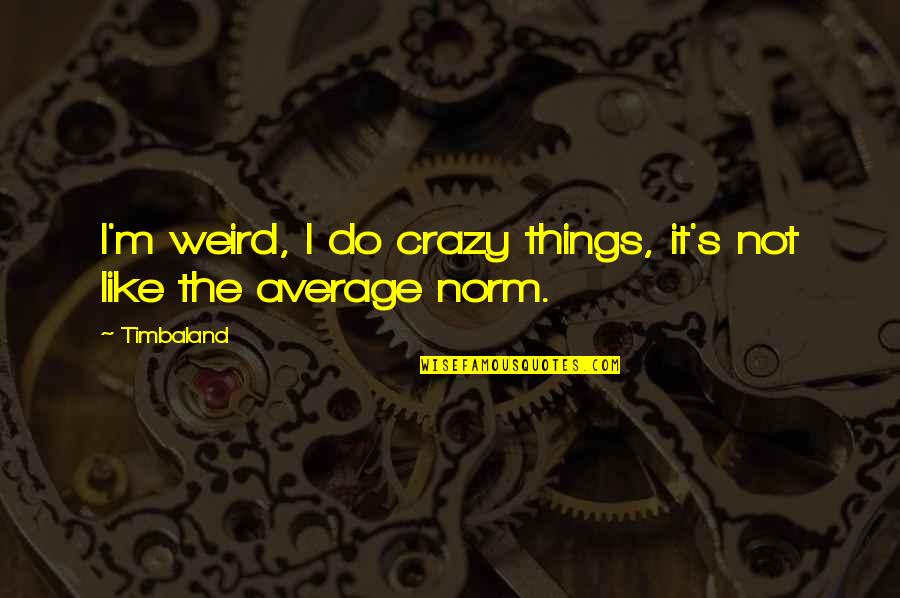 I'm weird, I do crazy things, it's not like the average norm. —
Timbaland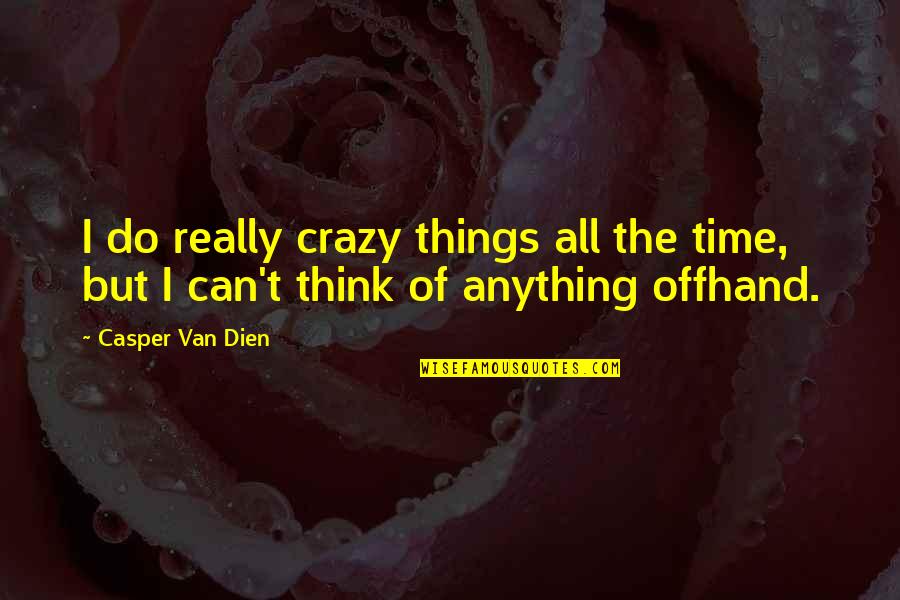 I do really crazy things all the time, but I can't think of anything offhand. —
Casper Van Dien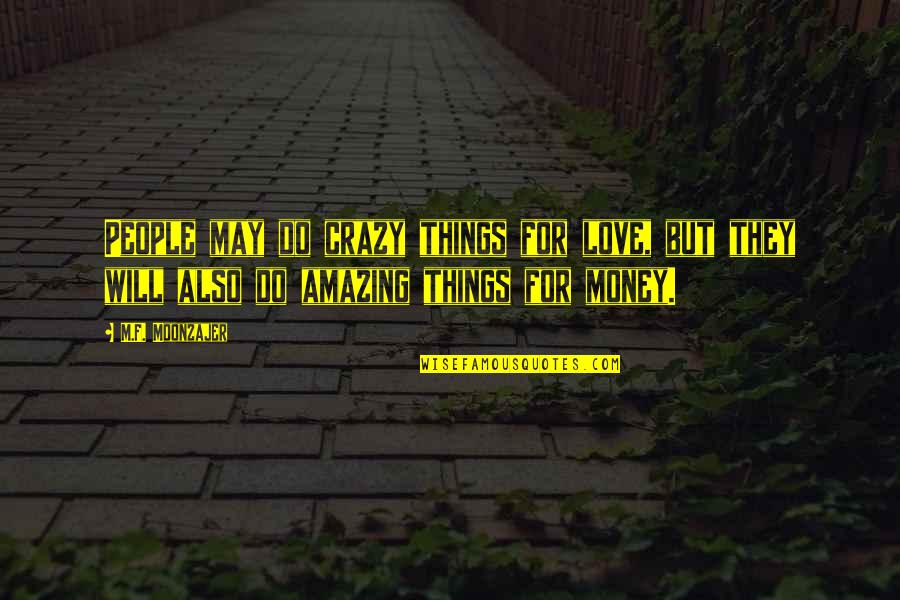 People may do crazy things for love, but they will also do amazing things for money. —
M.F. Moonzajer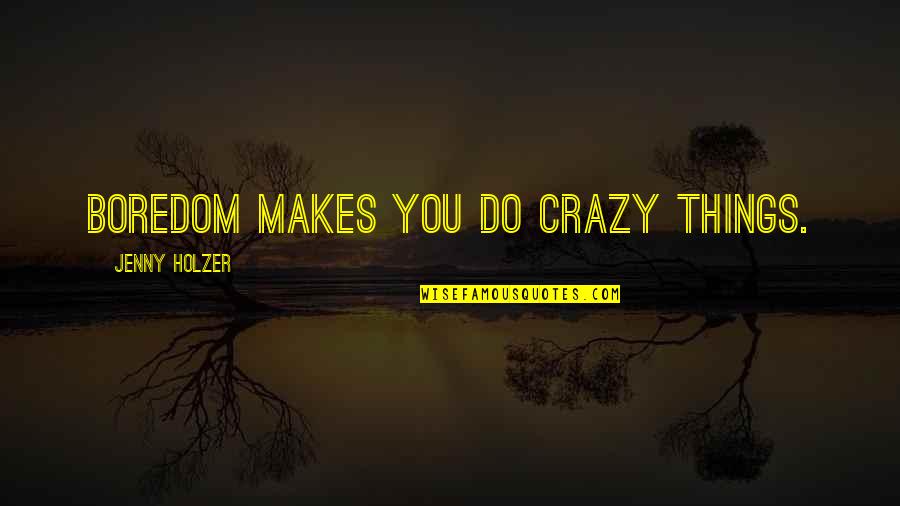 Boredom makes you do crazy things. —
Jenny Holzer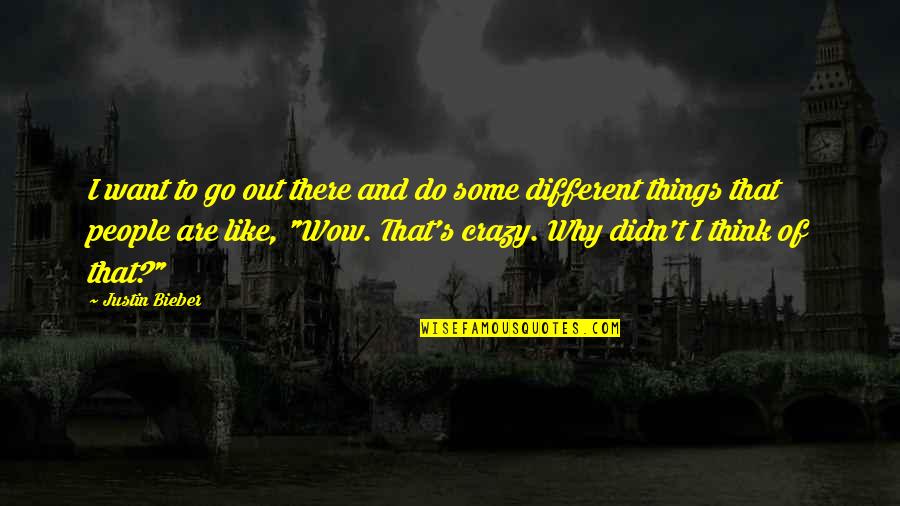 I want to go out there and do some different things that people are like, "Wow. That's crazy. Why didn't I think of that?" —
Justin Bieber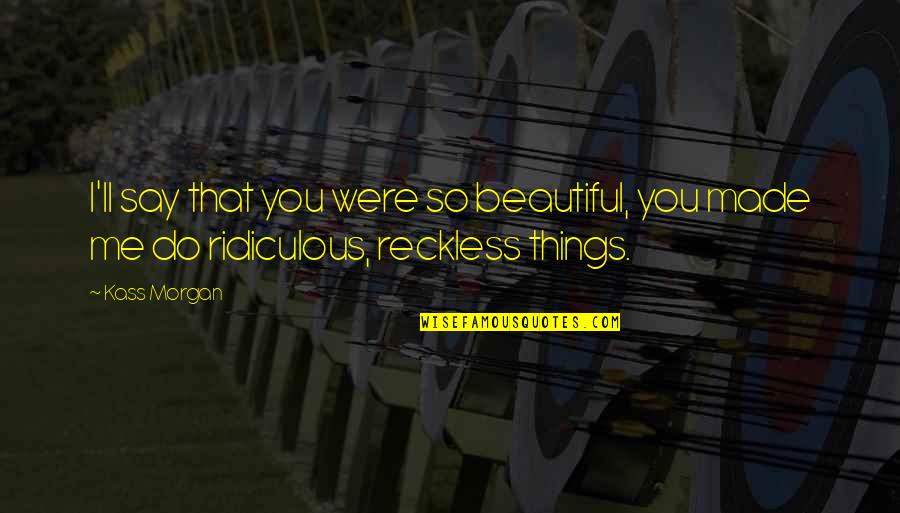 I'll say that you were so beautiful, you made me do ridiculous, reckless things. —
Kass Morgan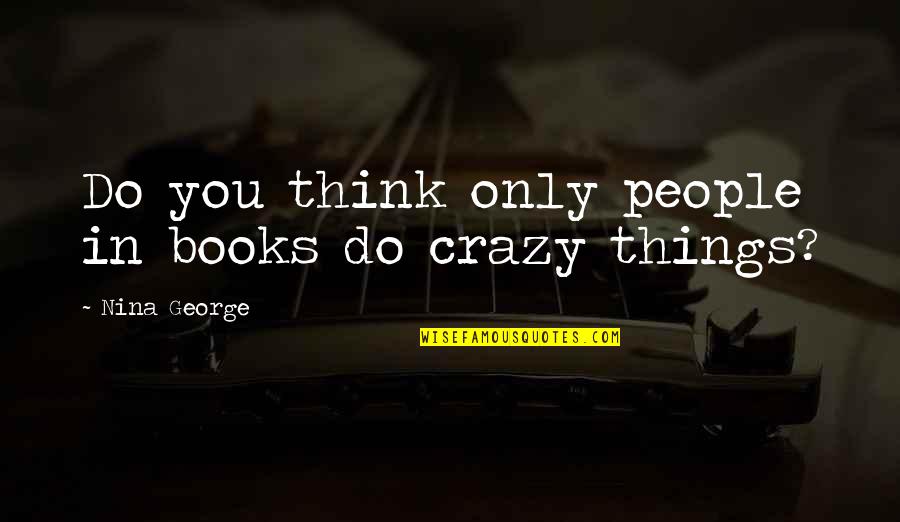 Do you think only people in books do crazy things? —
Nina George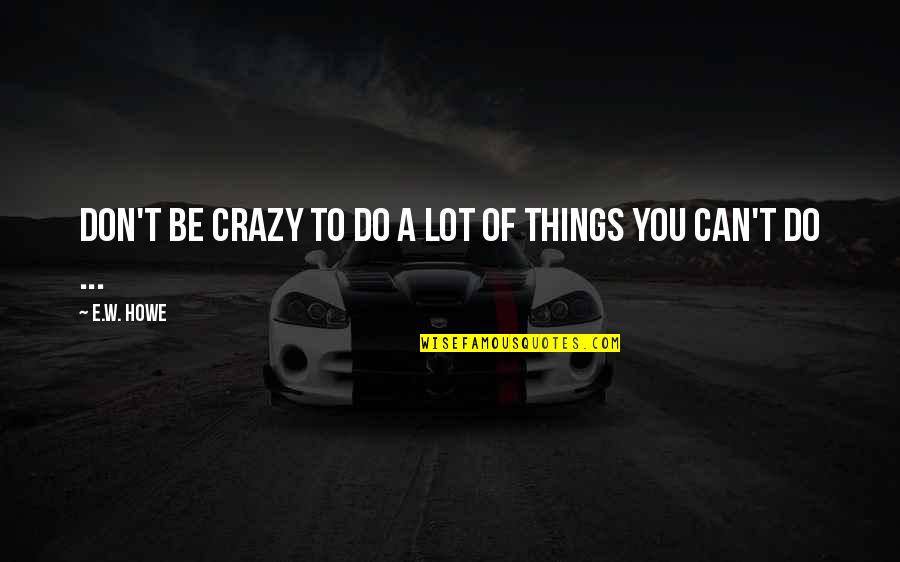 Don't be crazy to do a lot of things you can't do ... —
E.W. Howe