Couric Quotes
Collection of top 32 famous quotes about Couric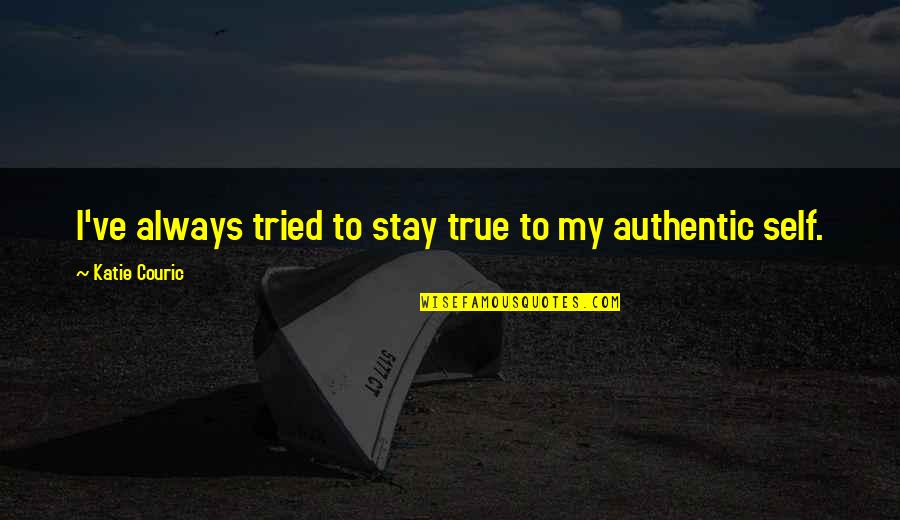 I've always tried to stay true to my authentic self.
—
Katie Couric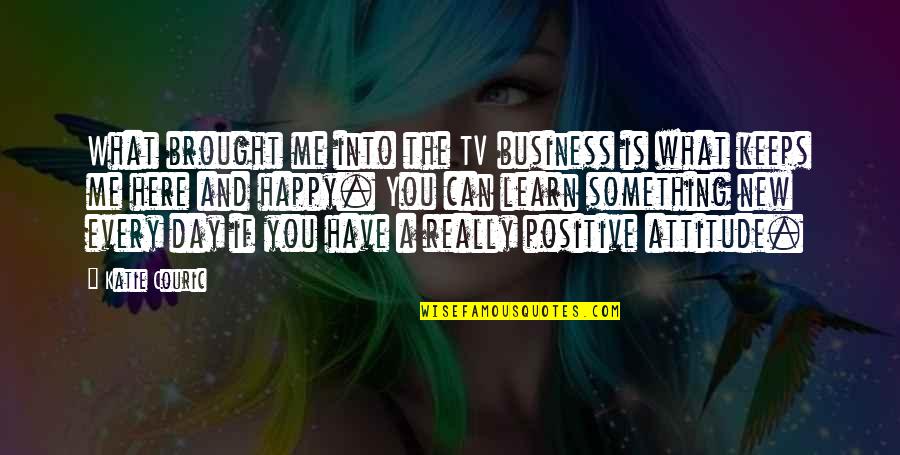 What brought me into the TV business is what keeps me here and happy. You can learn something new every day if you have a really positive attitude.
—
Katie Couric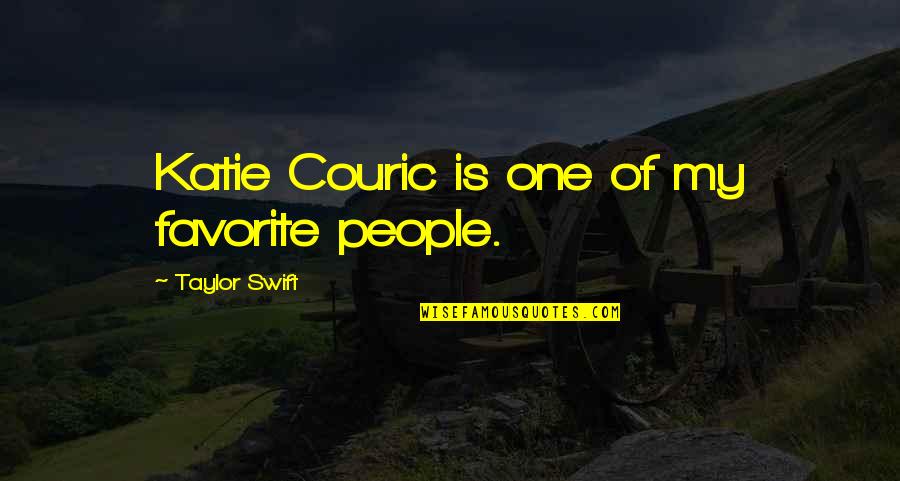 Katie Couric is one of my favorite people.
—
Taylor Swift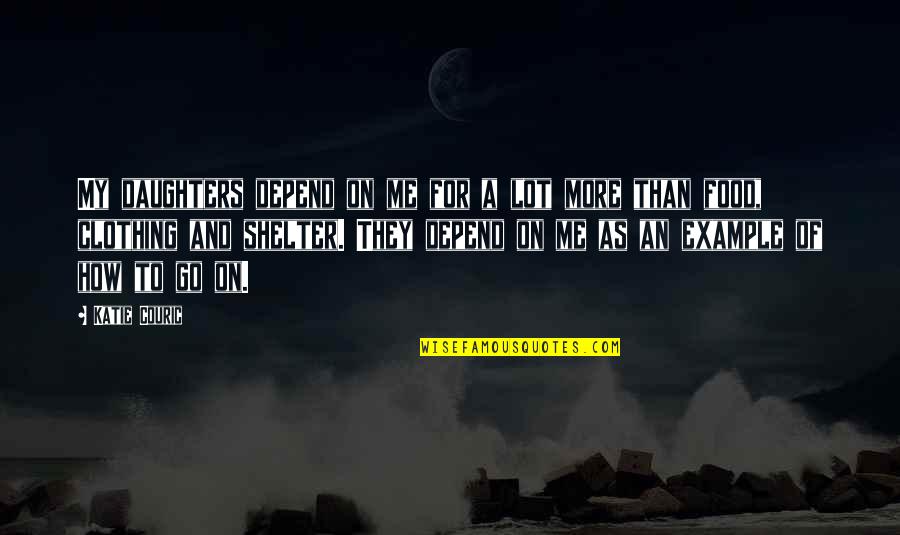 My daughters depend on me for a lot more than food, clothing and shelter. They depend on me as an example of how to go on. —
Katie Couric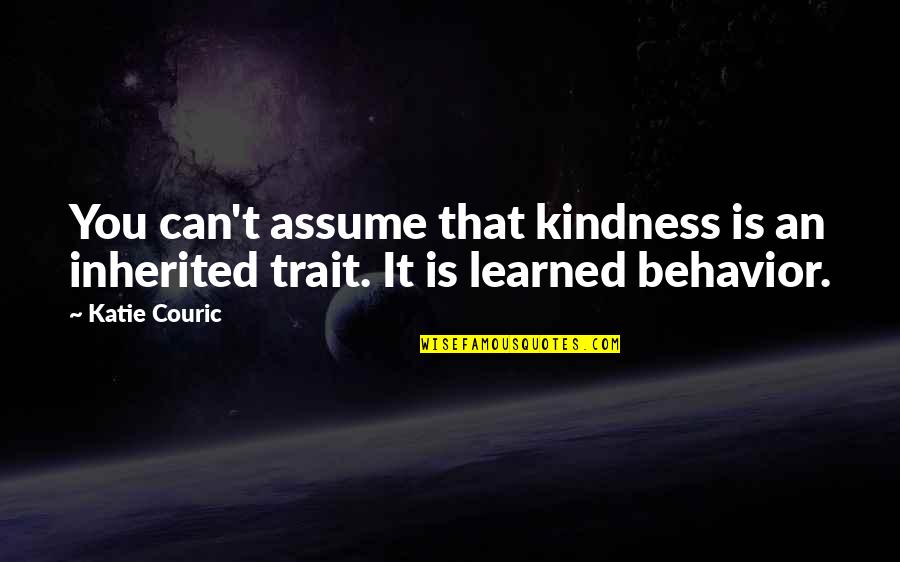 You can't assume that kindness is an inherited trait. It is learned behavior. —
Katie Couric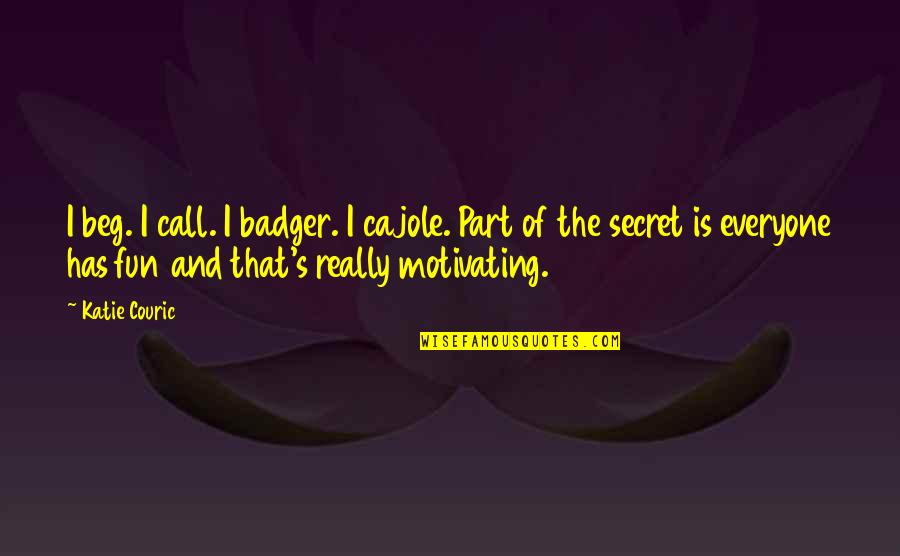 I beg. I call. I badger. I cajole. Part of the secret is everyone has fun and that's really motivating. —
Katie Couric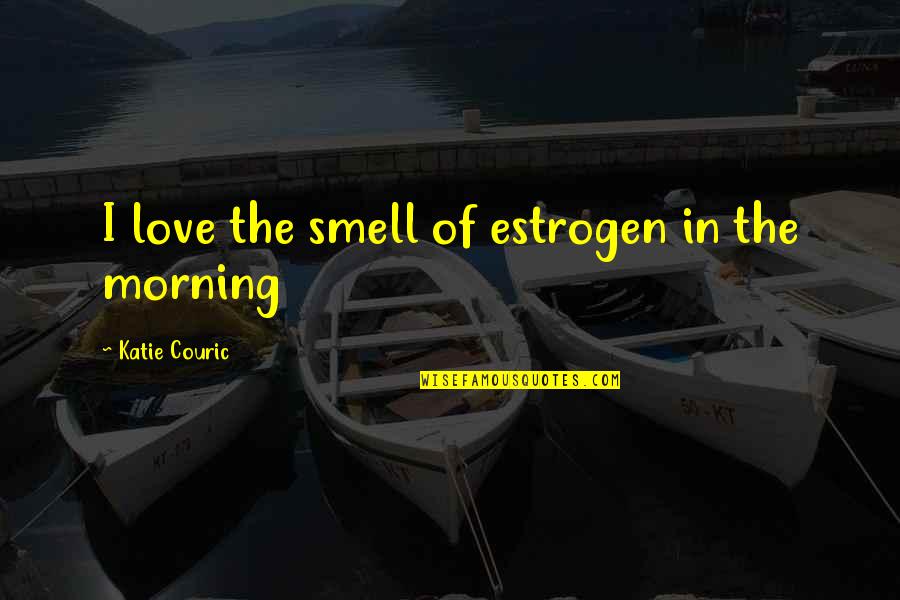 I love the smell of estrogen in the morning —
Katie Couric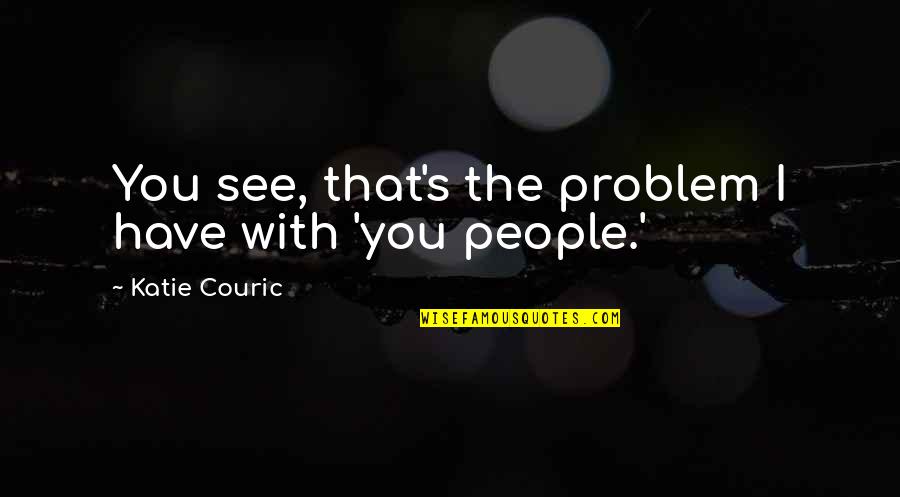 You see, that's the problem I have with 'you people.' —
Katie Couric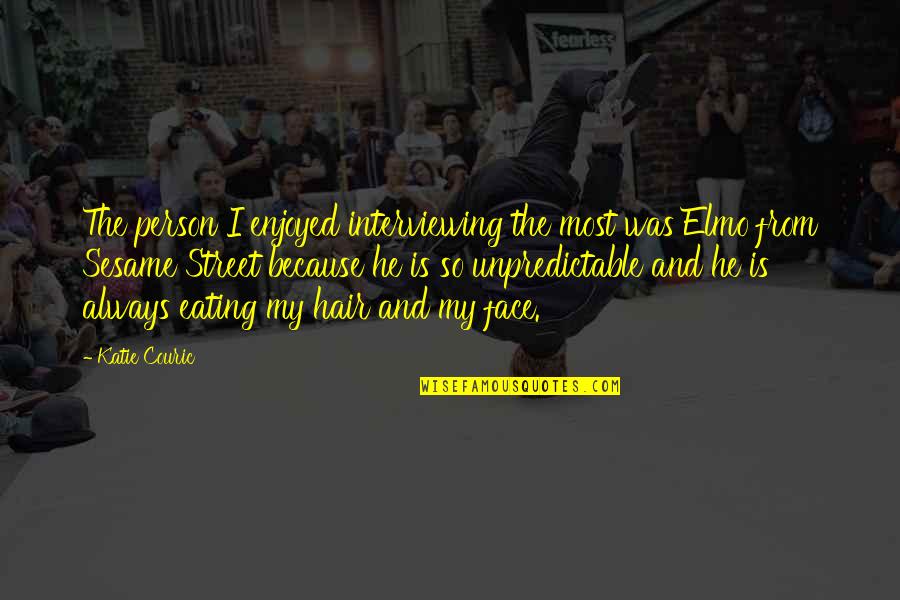 The person I enjoyed interviewing the most was Elmo from Sesame Street because he is so unpredictable and he is always eating my hair and my face. —
Katie Couric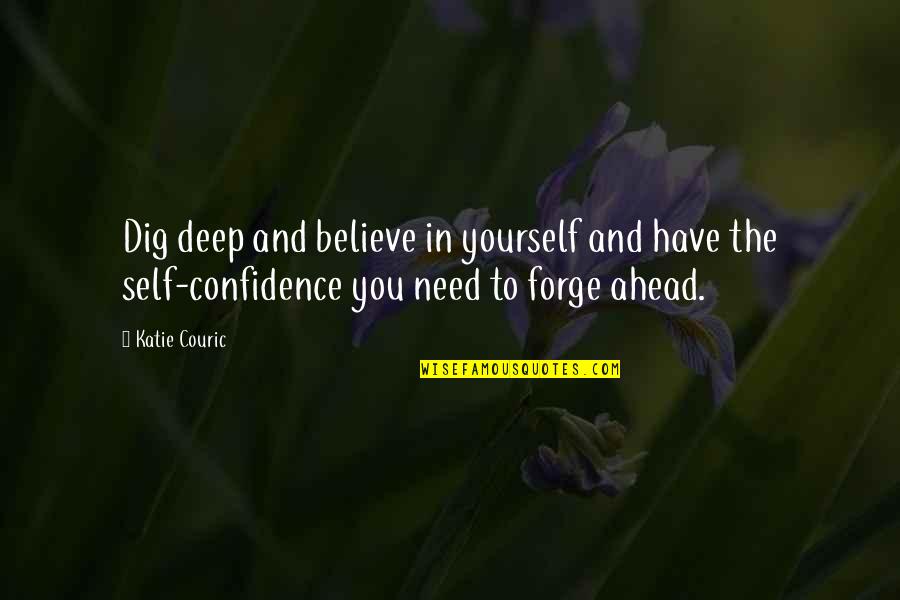 Dig deep and believe in yourself and have the self-confidence you need to forge ahead. —
Katie Couric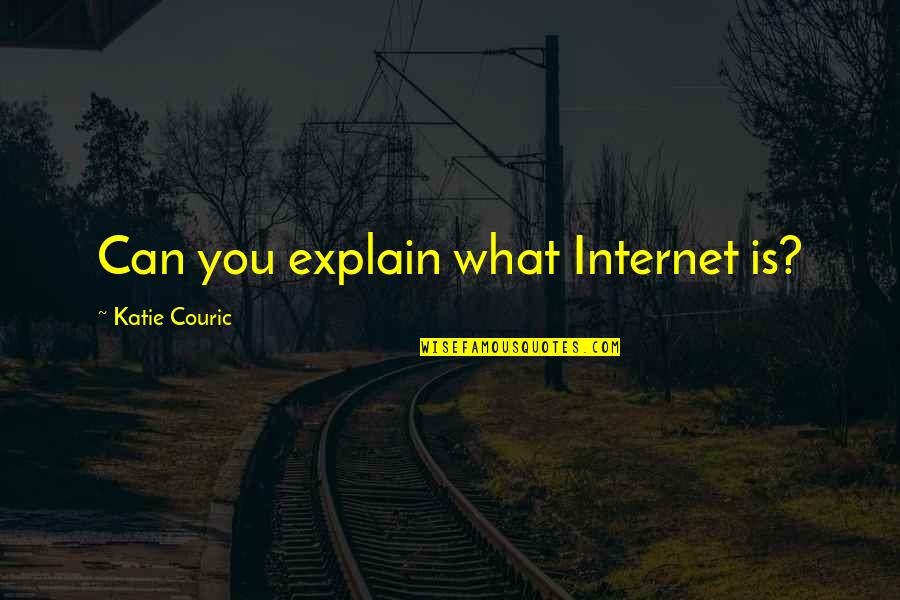 Can you explain what Internet is? —
Katie Couric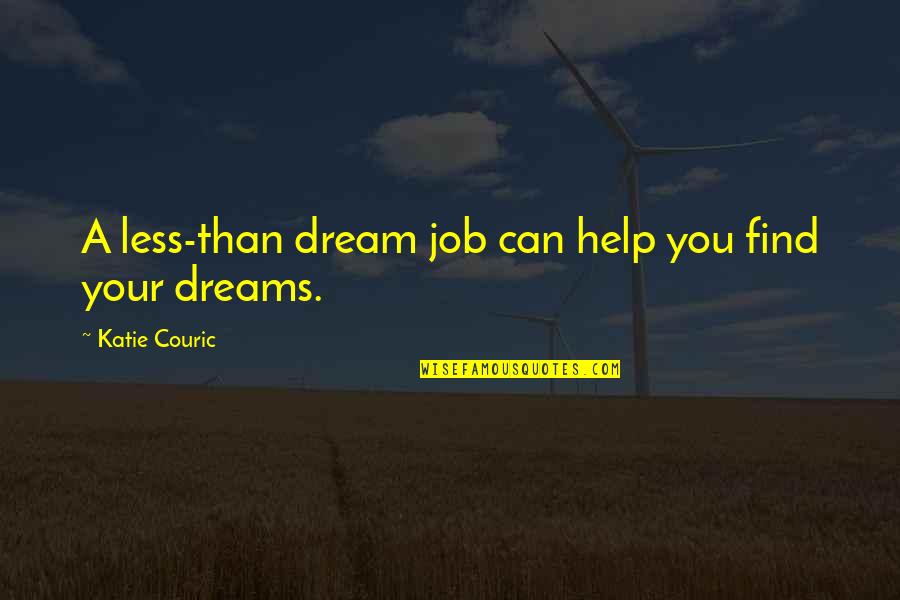 A less-than dream job can help you find your dreams. —
Katie Couric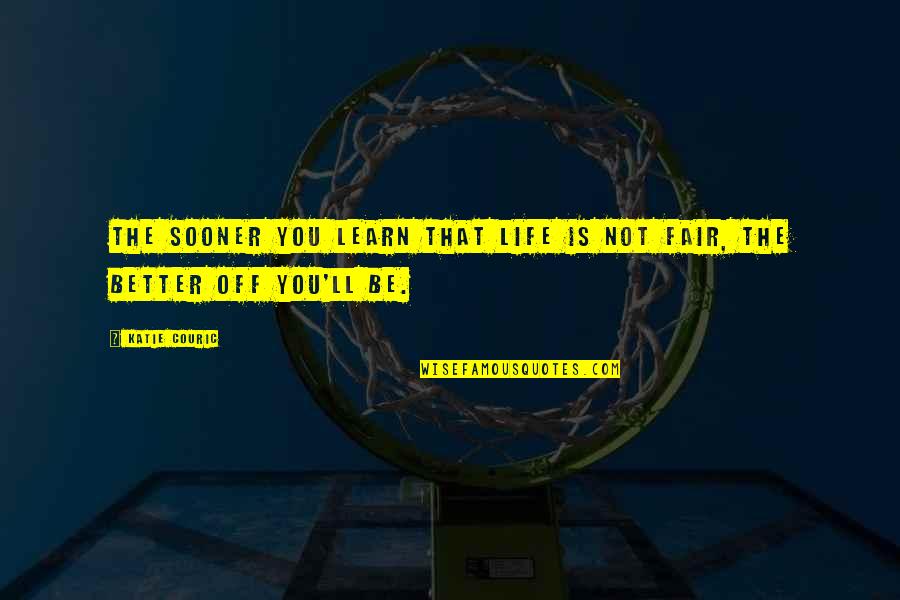 The sooner you learn that life is not fair, the better off you'll be. —
Katie Couric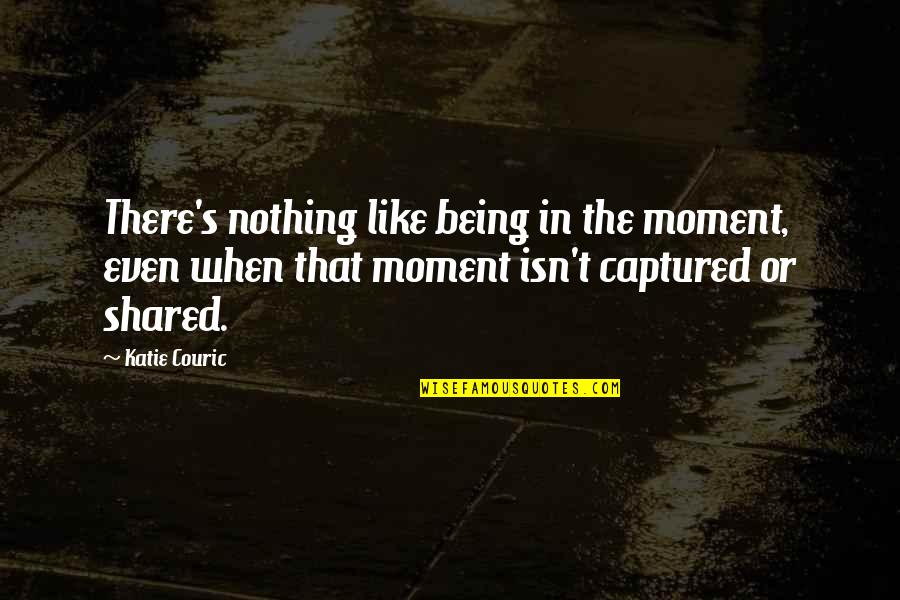 There's nothing like being in the moment, even when that moment isn't captured or shared. —
Katie Couric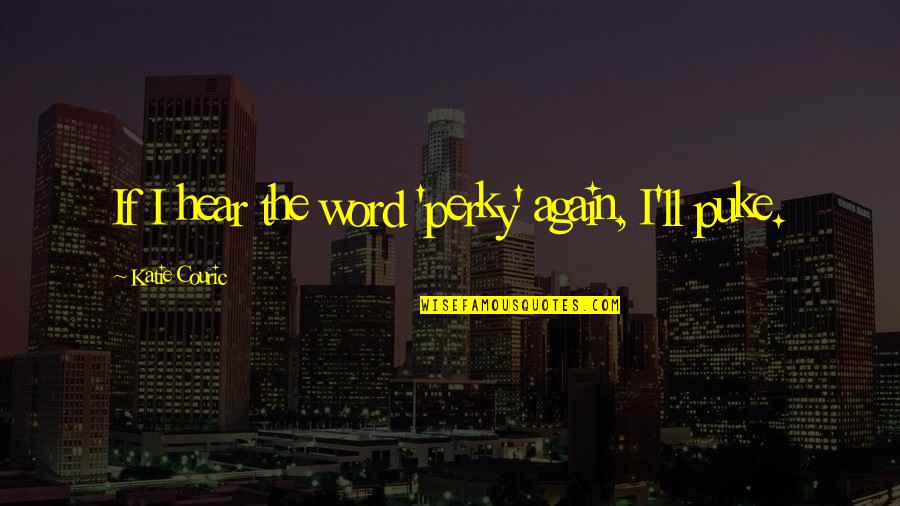 If I hear the word 'perky' again, I'll puke. —
Katie Couric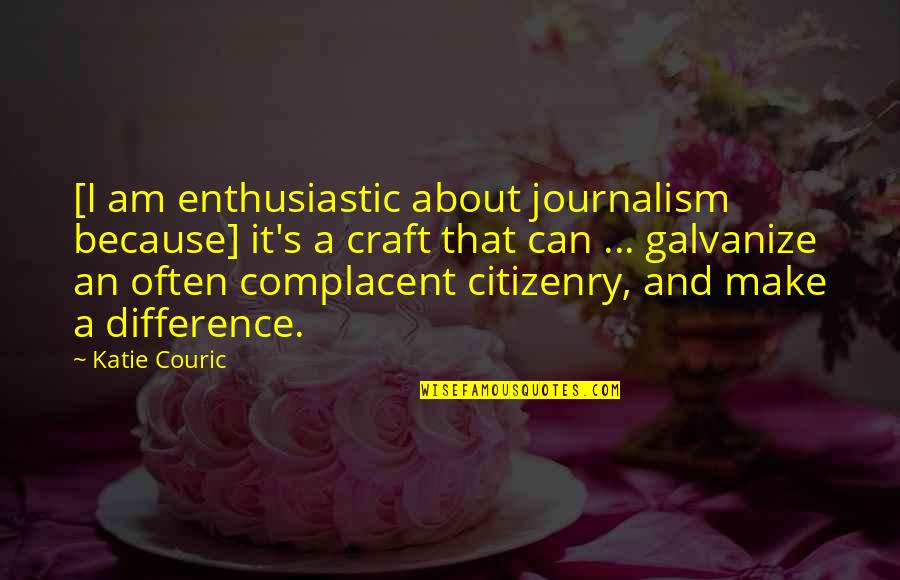 [I am enthusiastic about journalism because] it's a craft that can ... galvanize an often complacent citizenry, and make a difference. —
Katie Couric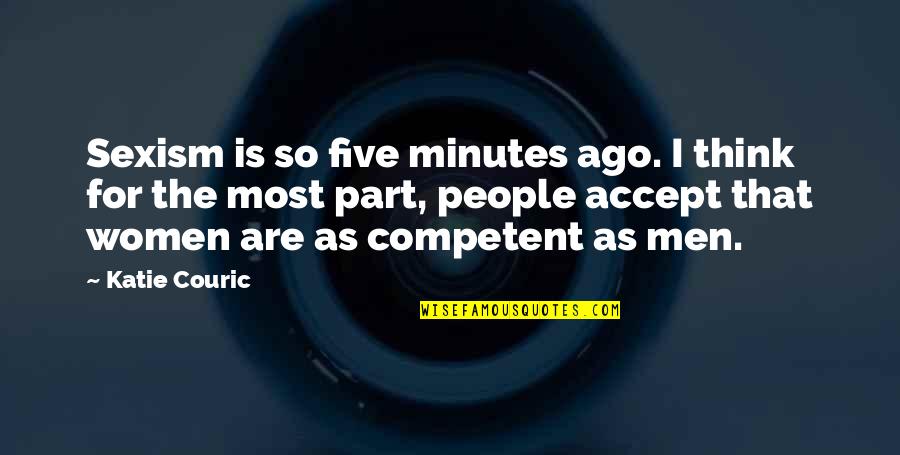 Sexism is so five minutes ago. I think for the most part, people accept that women are as competent as men. —
Katie Couric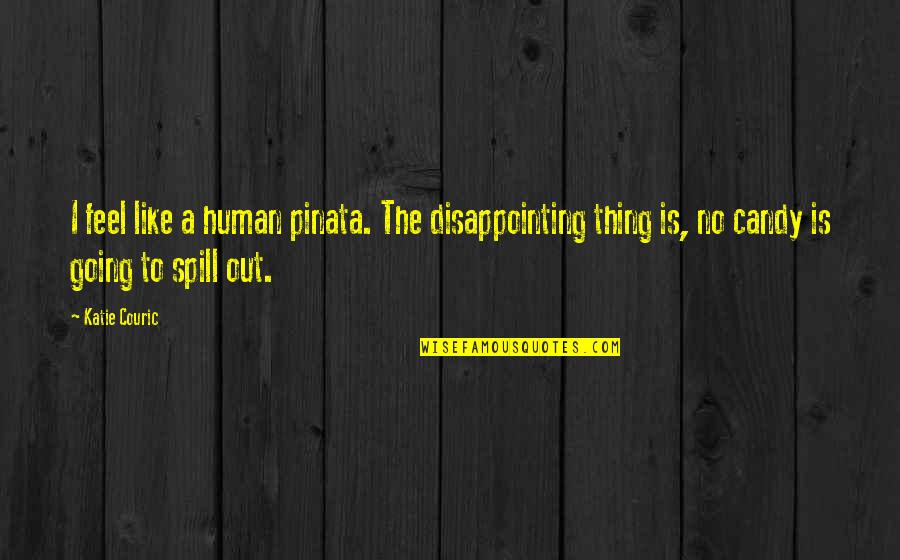 I feel like a human pinata. The disappointing thing is, no candy is going to spill out. —
Katie Couric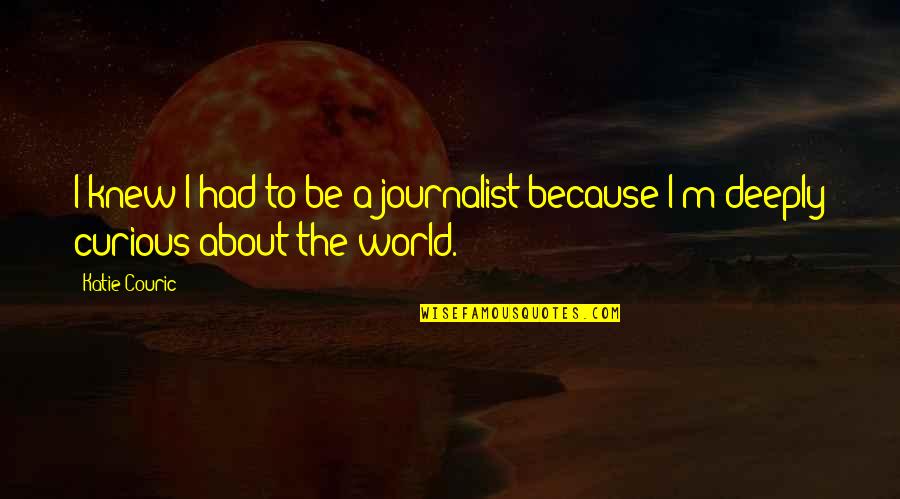 I knew I had to be a journalist because I'm deeply curious about the world. —
Katie Couric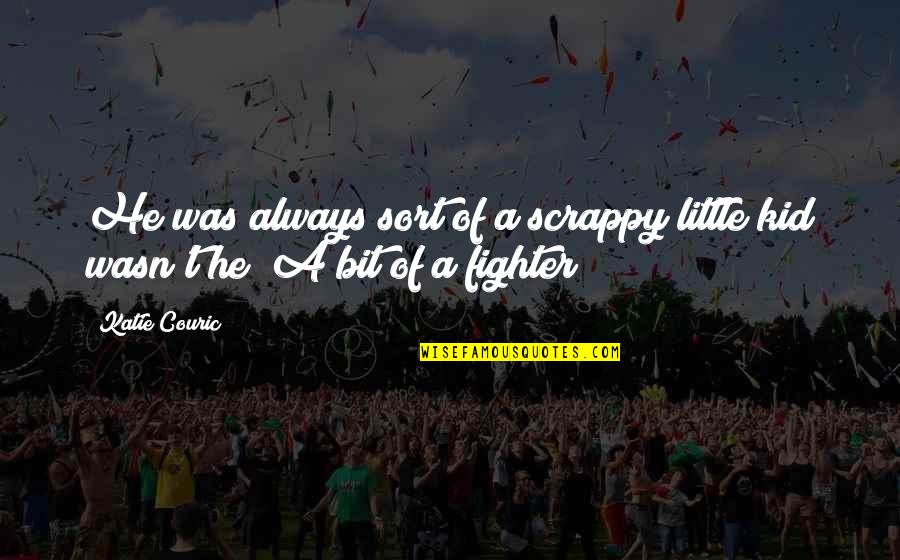 He was always sort of a scrappy little kid wasn't he? A bit of a fighter? —
Katie Couric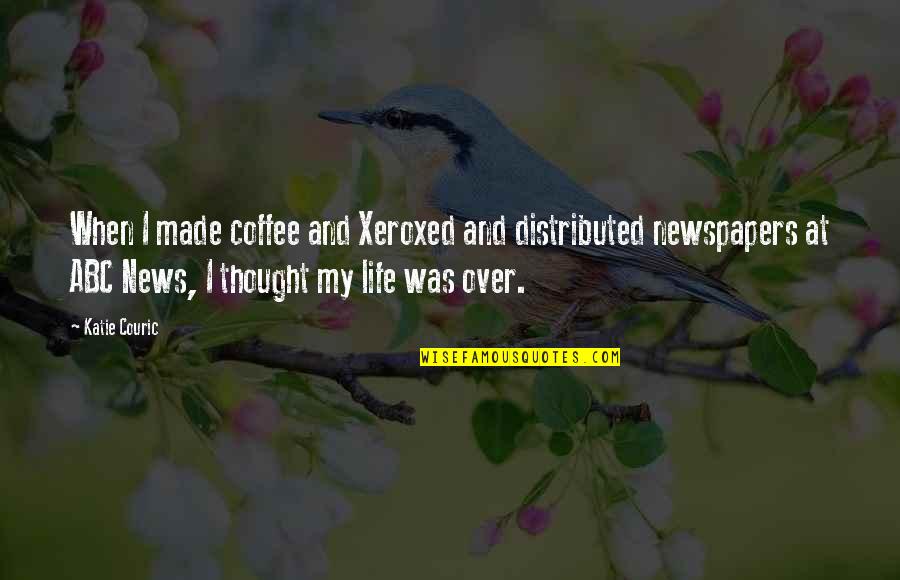 When I made coffee and Xeroxed and distributed newspapers at ABC News, I thought my life was over. —
Katie Couric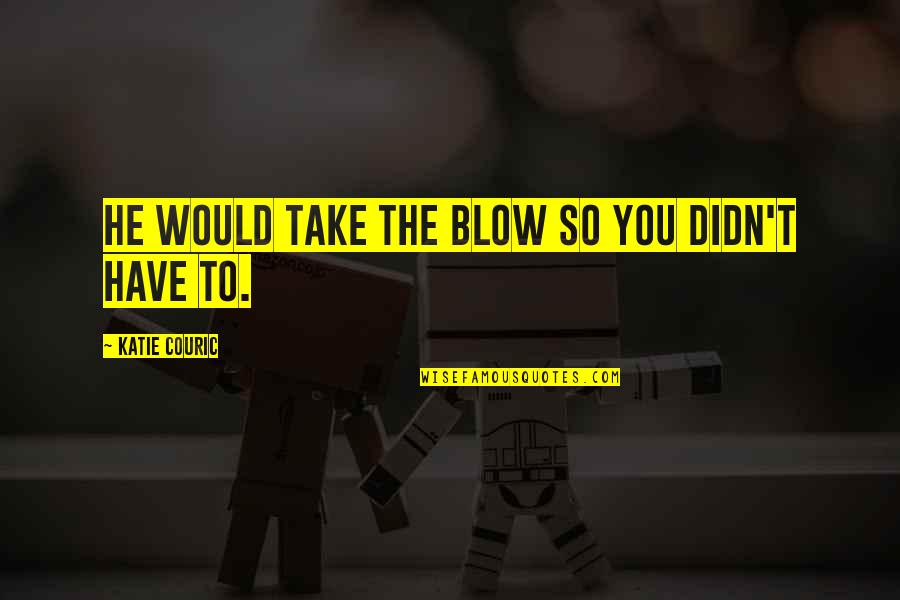 He would take the blow so you didn't have to. —
Katie Couric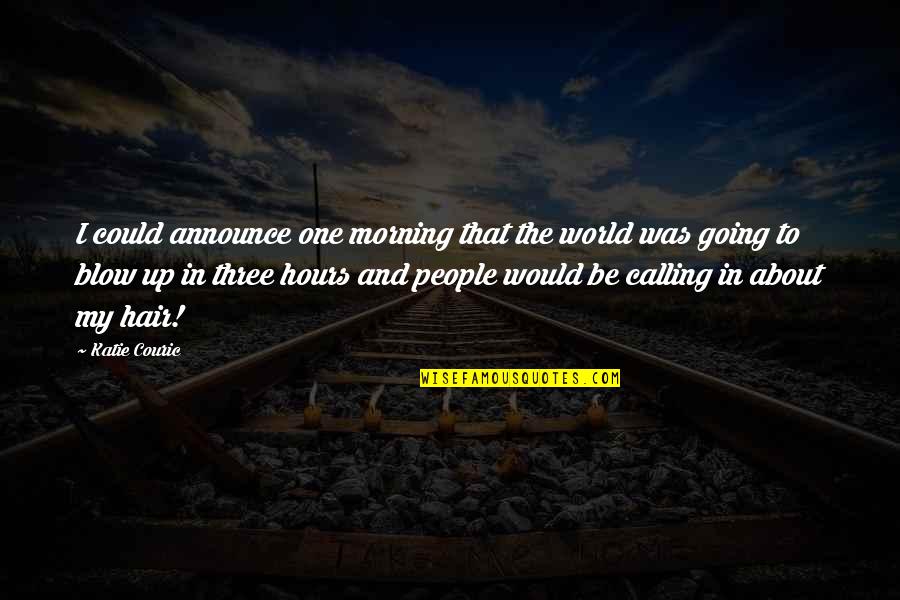 I could announce one morning that the world was going to blow up in three hours and people would be calling in about my hair! —
Katie Couric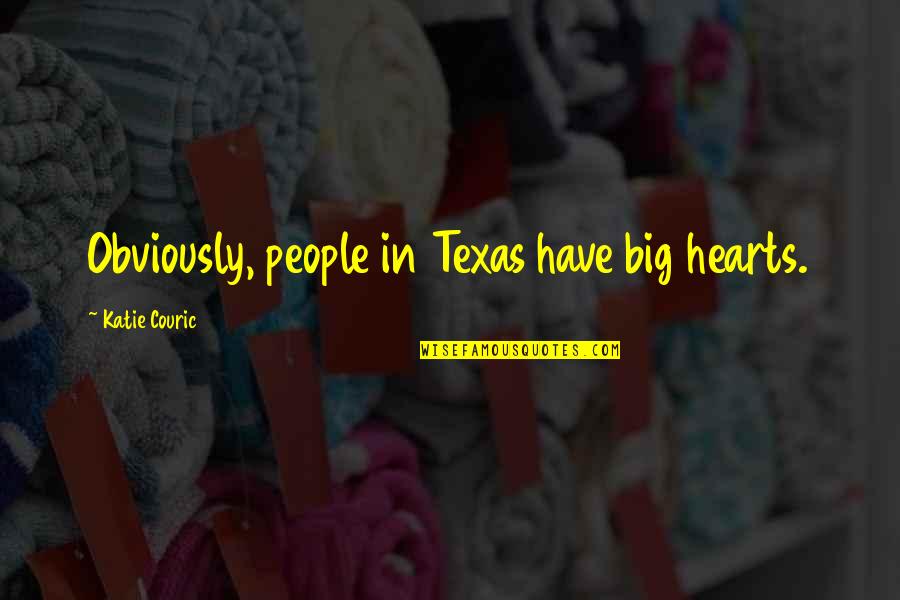 Obviously, people in Texas have big hearts. —
Katie Couric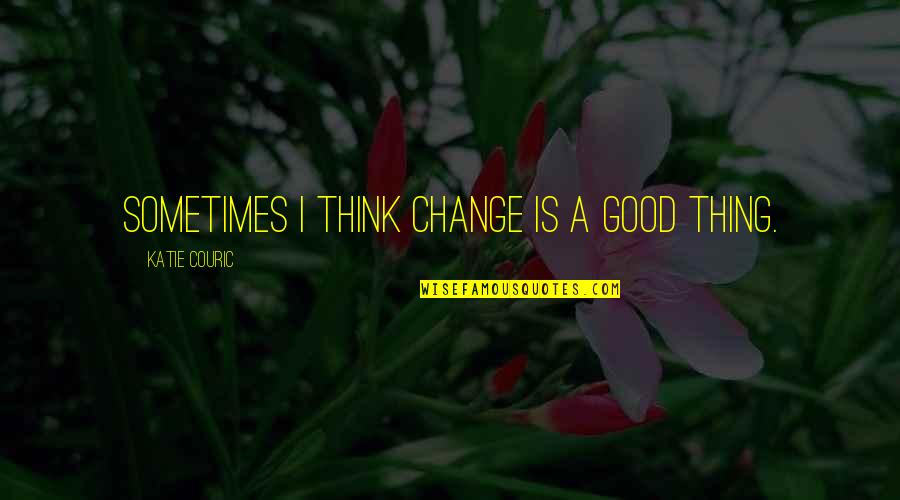 Sometimes I think change is a good thing. —
Katie Couric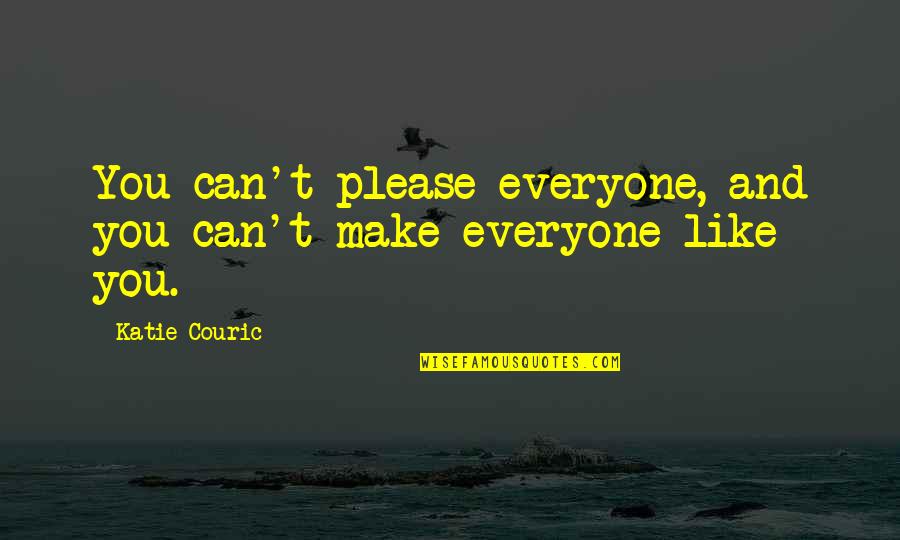 You can't please everyone, and you can't make everyone like you. —
Katie Couric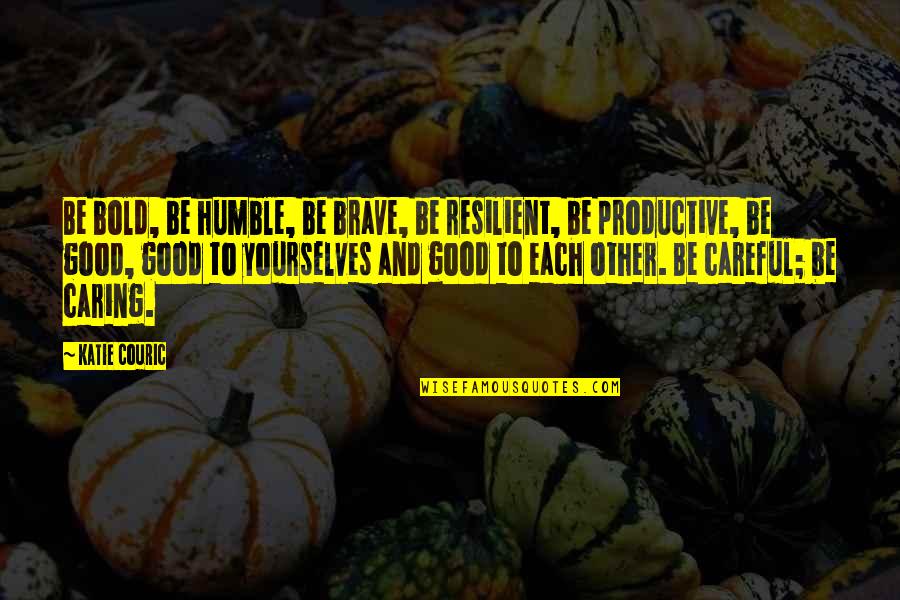 Be bold, be humble, be brave, be resilient, be productive, be good, good to yourselves and good to each other. Be careful; be caring. —
Katie Couric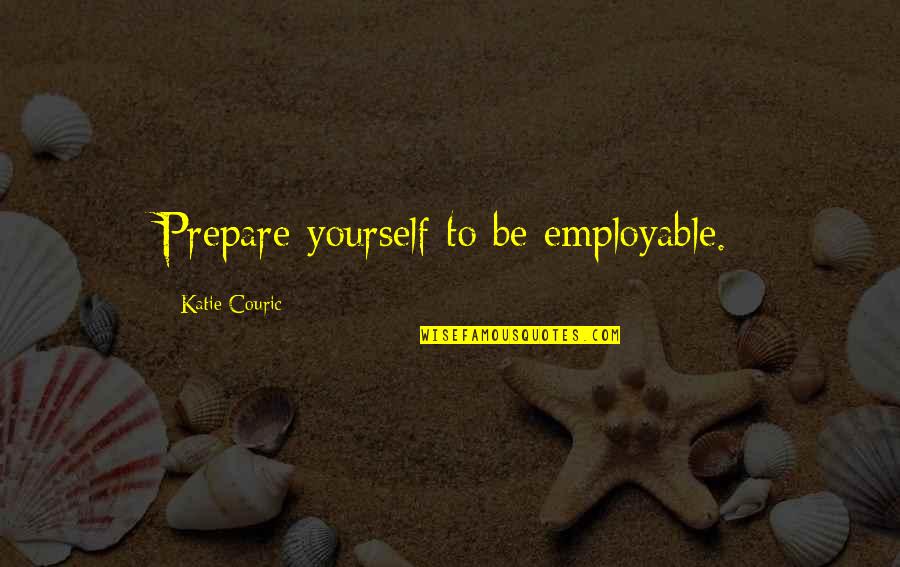 Prepare yourself to be employable. —
Katie Couric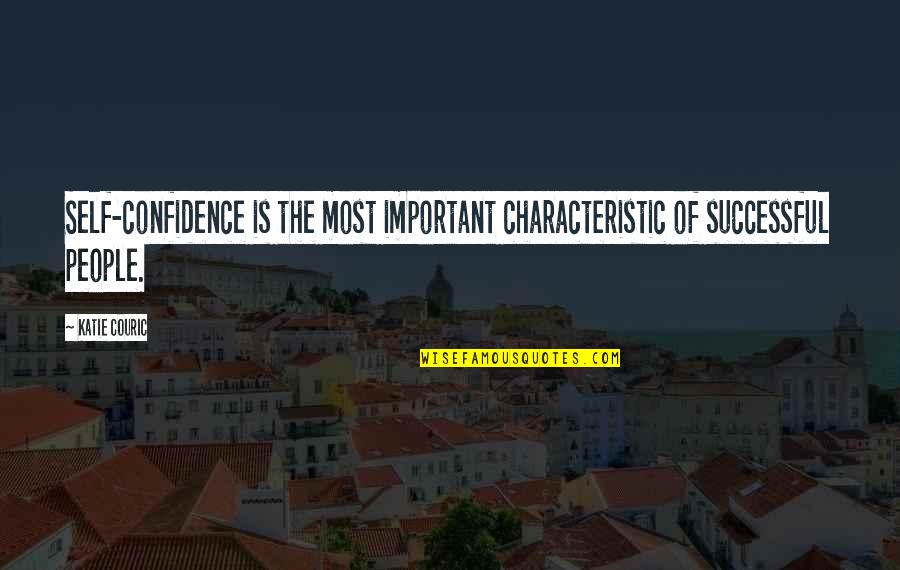 Self-confidence is the most important characteristic of successful people. —
Katie Couric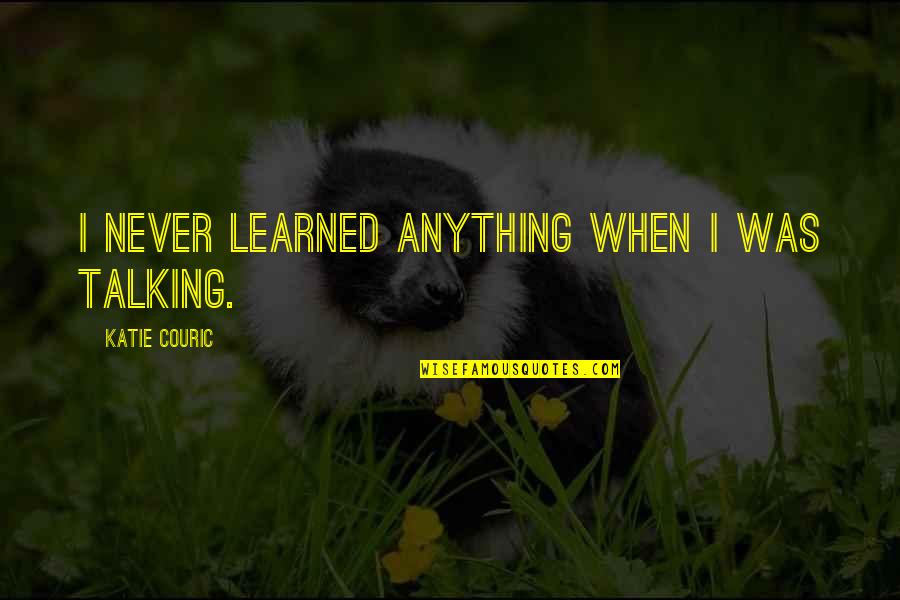 I never learned anything when I was talking. —
Katie Couric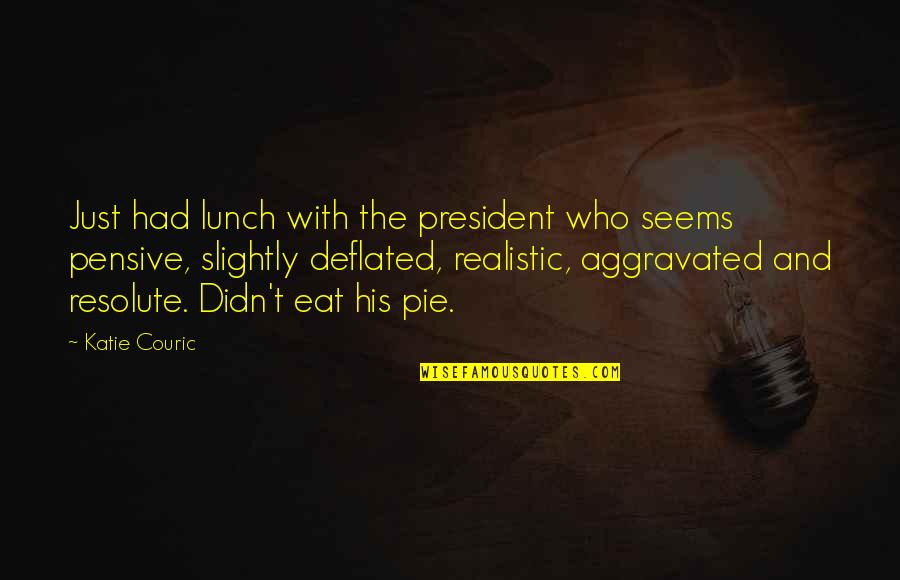 Just had lunch with the president who seems pensive, slightly deflated, realistic, aggravated and resolute. Didn't eat his pie. —
Katie Couric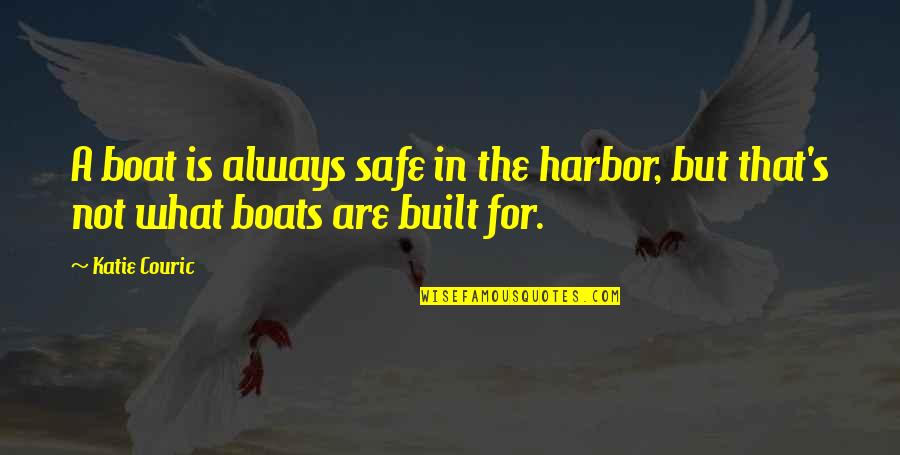 A boat is always safe in the harbor, but that's not what boats are built for. —
Katie Couric