Courage To Speak Up Quotes
Collection of top 40 famous quotes about Courage To Speak Up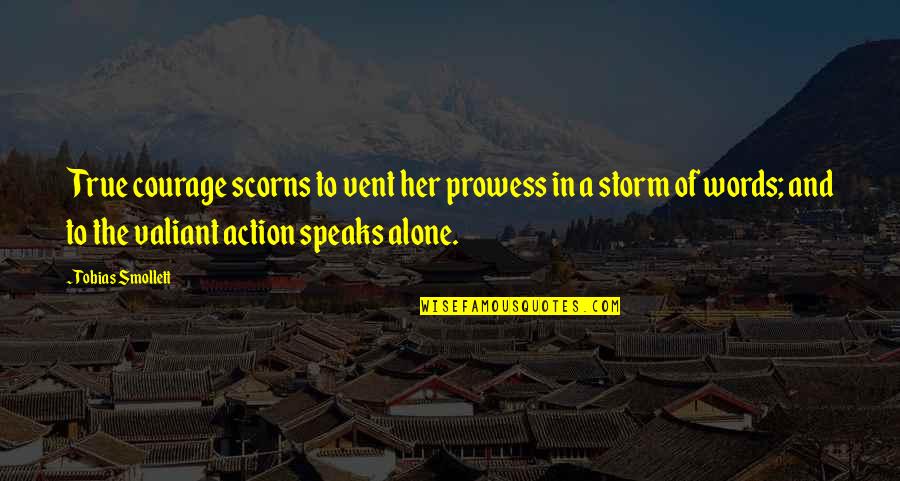 True courage scorns to vent her prowess in a storm of words; and to the valiant action speaks alone.
—
Tobias Smollett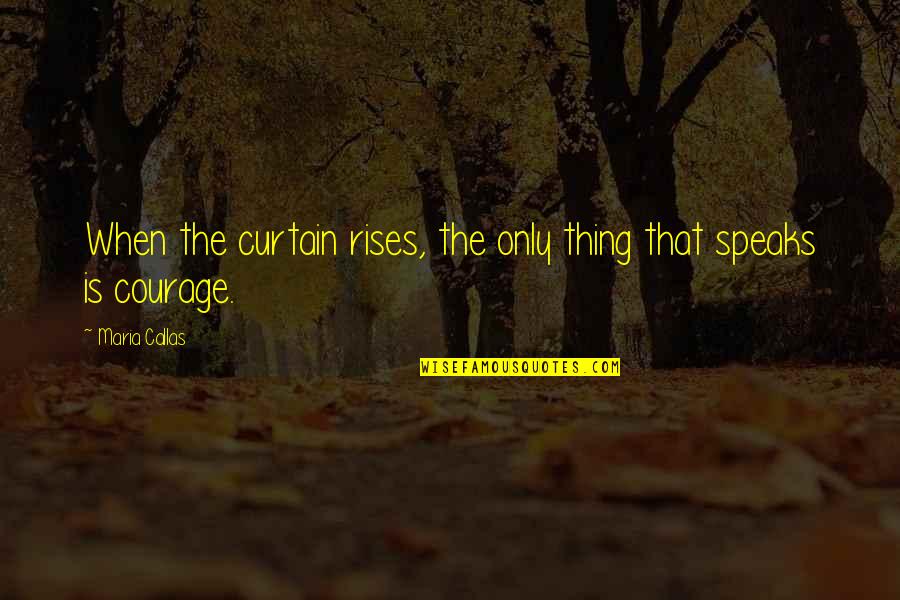 When the curtain rises, the only thing that speaks is courage.
—
Maria Callas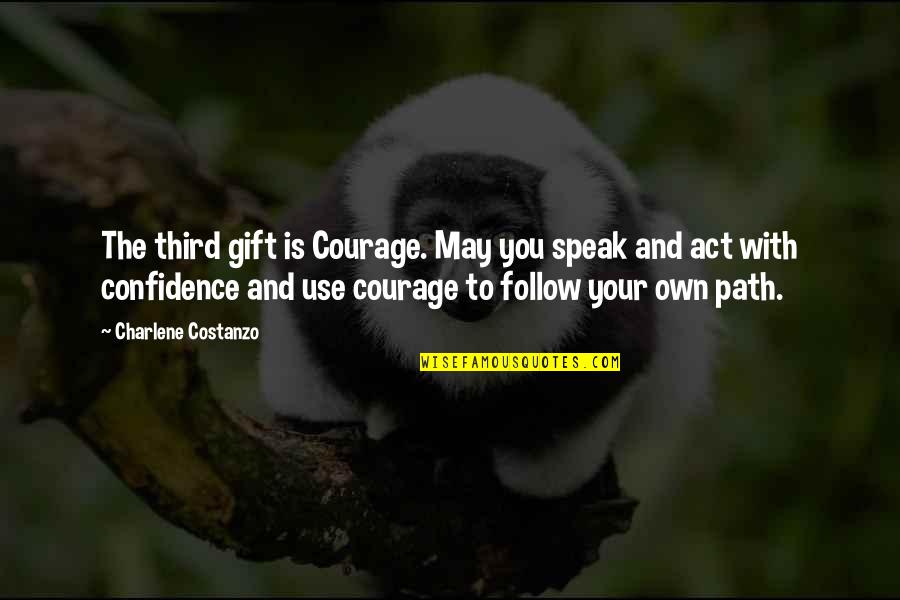 The third gift is Courage. May you speak and act with confidence and use courage to follow your own path.
—
Charlene Costanzo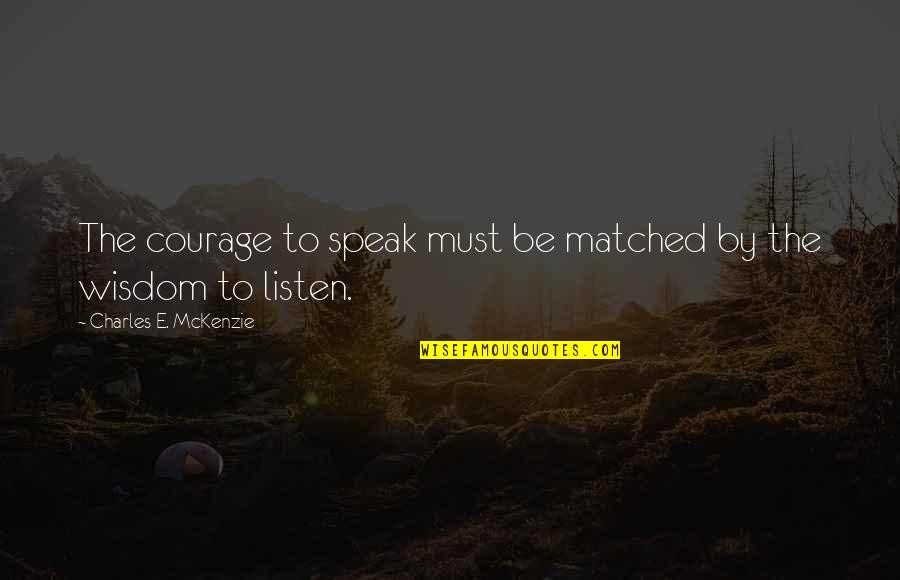 The courage to speak must be matched by the wisdom to listen.
—
Charles E. McKenzie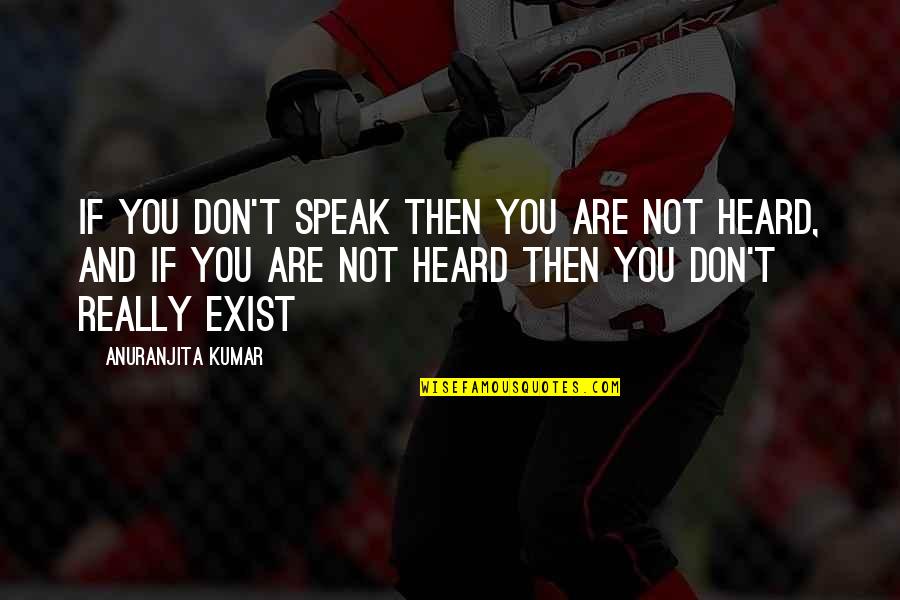 If you don't speak then you are not heard, and if you are not heard then you don't really exist
—
Anuranjita Kumar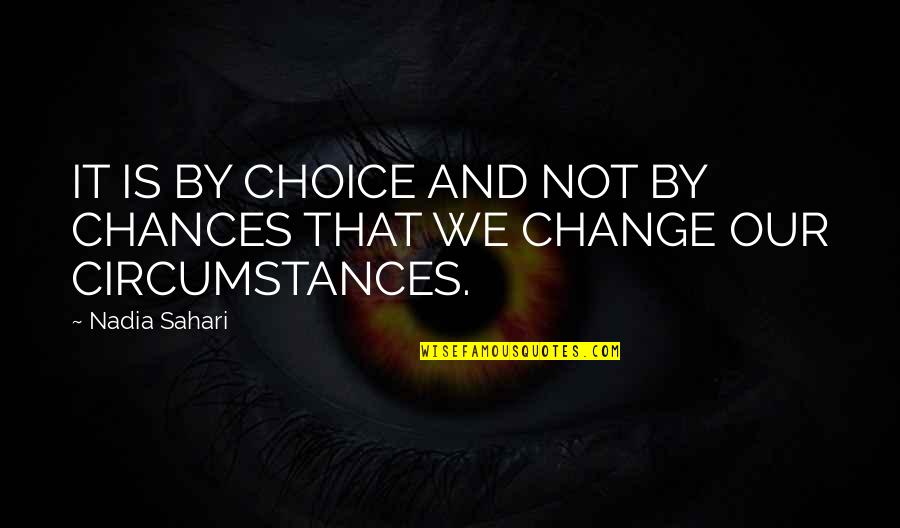 IT IS BY CHOICE AND NOT BY CHANCES THAT WE CHANGE OUR CIRCUMSTANCES.
—
Nadia Sahari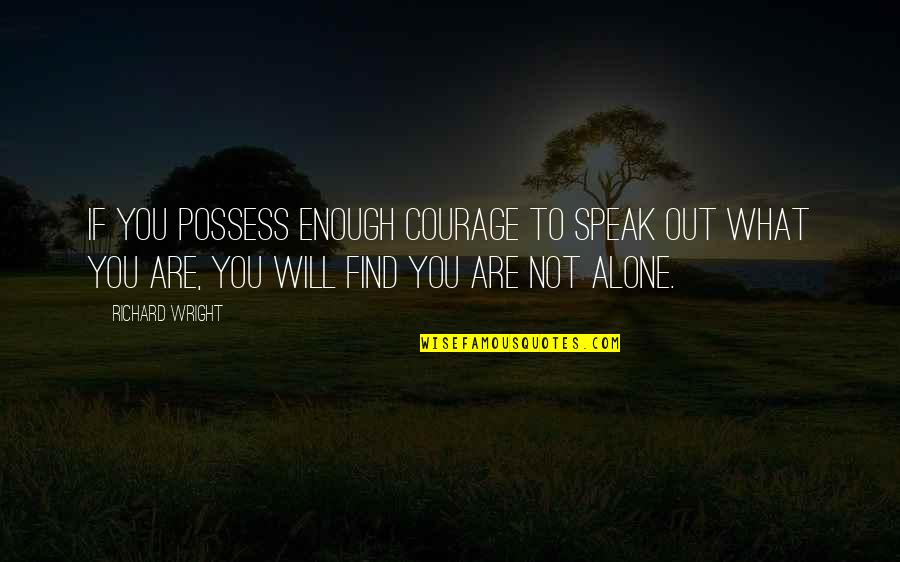 If you possess enough courage to speak out what you are, you will find you are not alone.
—
Richard Wright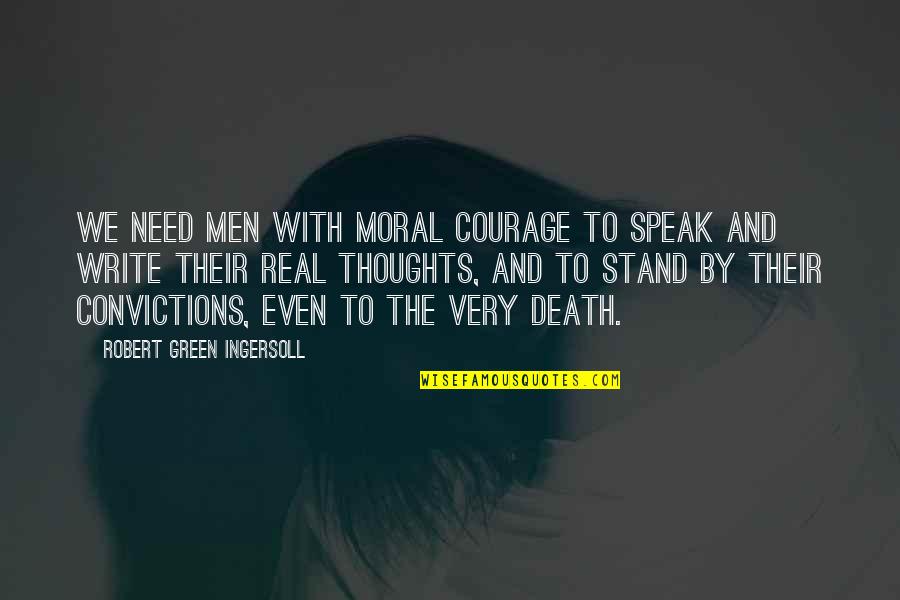 We need men with moral courage to speak and write their real thoughts, and to stand by their convictions, even to the very death.
—
Robert Green Ingersoll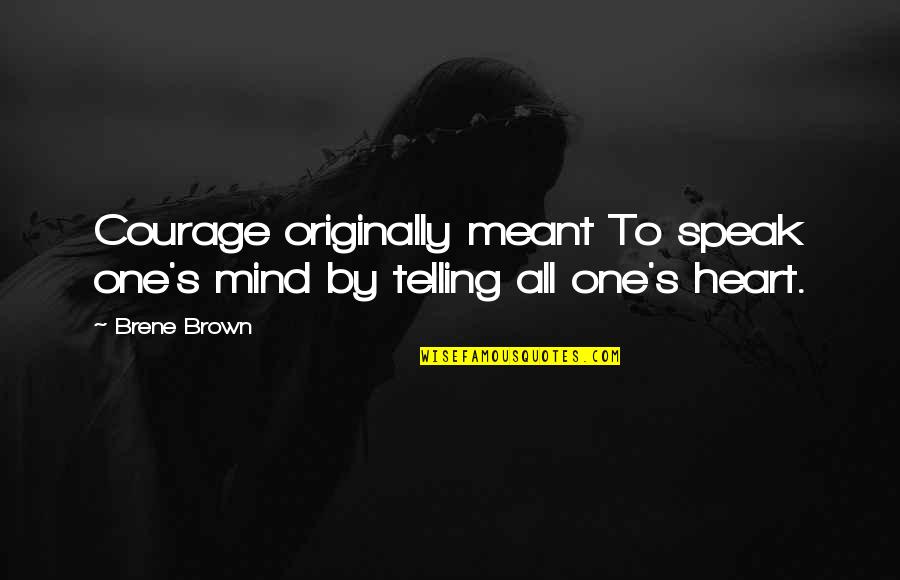 Courage originally meant To speak one's mind by telling all one's heart.
—
Brene Brown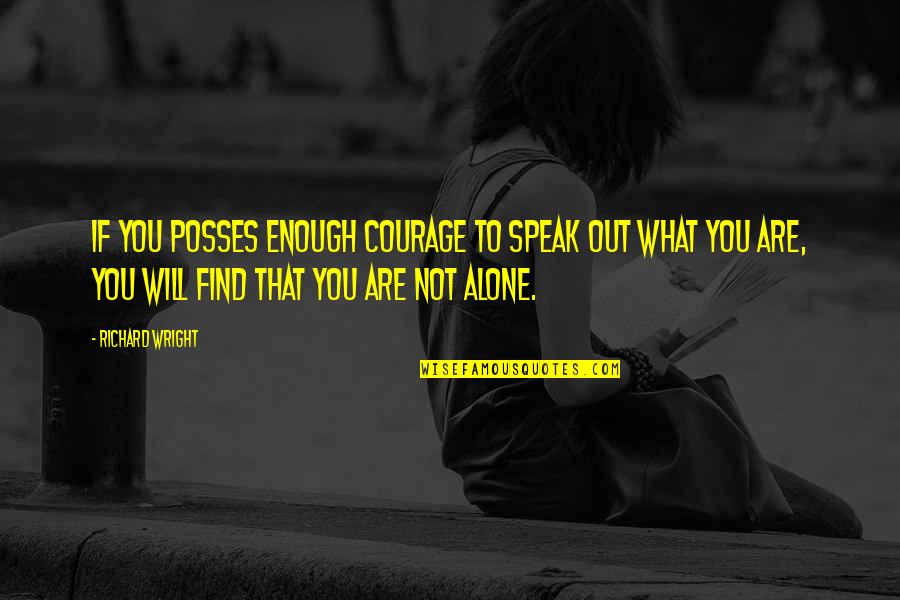 If you posses enough courage to speak out what you are, you will find that you are not alone.
—
Richard Wright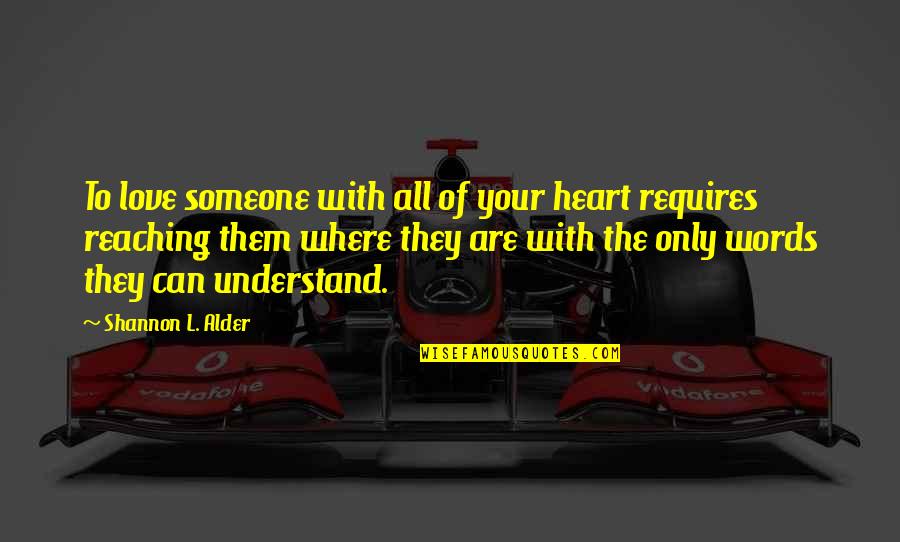 To love someone with all of your heart requires reaching them where they are with the only words they can understand.
—
Shannon L. Alder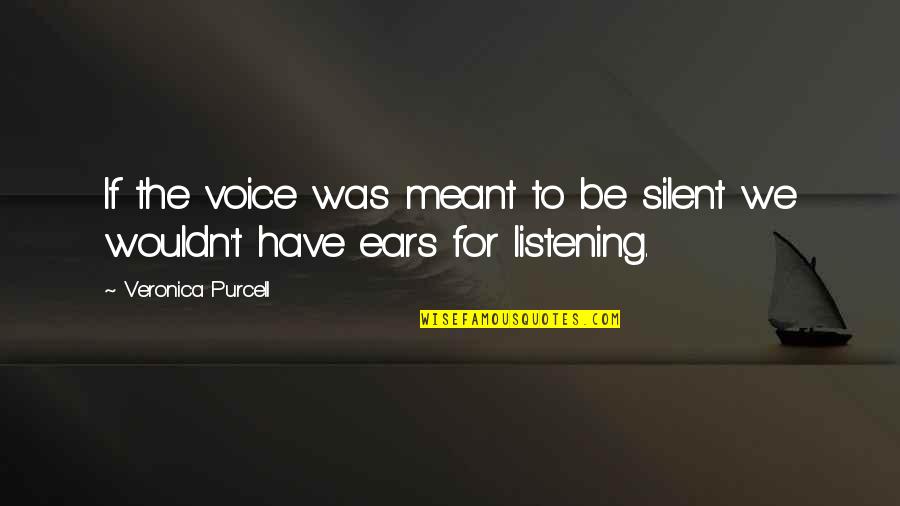 If the voice was meant to be silent we wouldn't have ears for listening. —
Veronica Purcell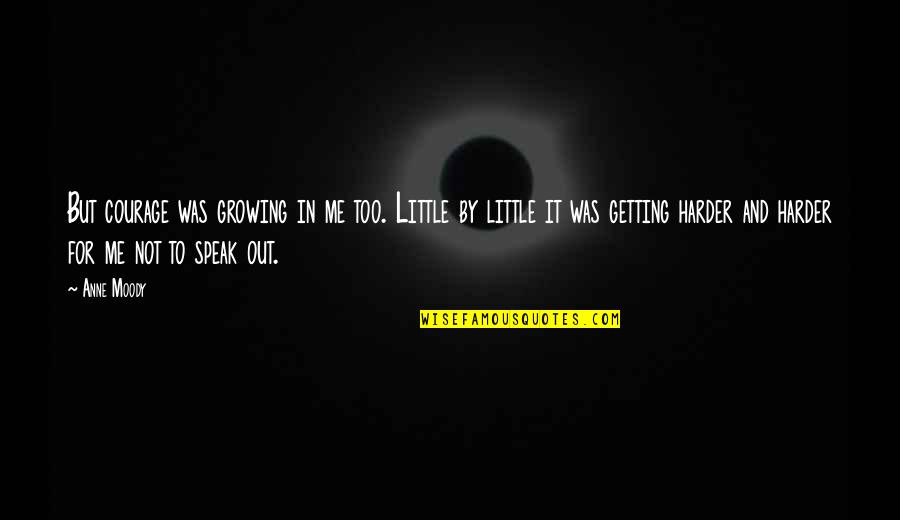 But courage was growing in me too. Little by little it was getting harder and harder for me not to speak out. —
Anne Moody
Women rise up! Speak up. Look up. Within you is all the light the world needs to scare away the darkness that holds it hostage. —
Toni Sorenson
Our hearts speak the same language but more importantly our souls share the same voice. —
Nikki Rowe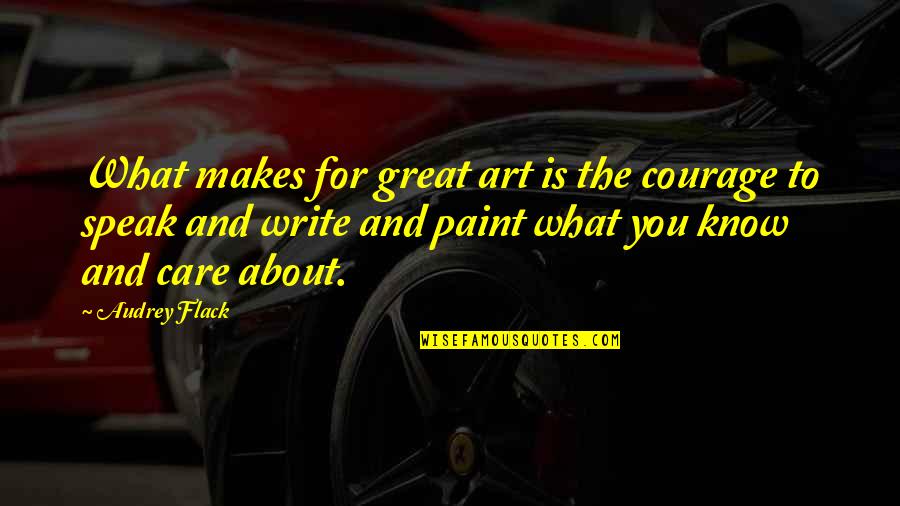 What makes for great art is the courage to speak and write and paint what you know and care about. —
Audrey Flack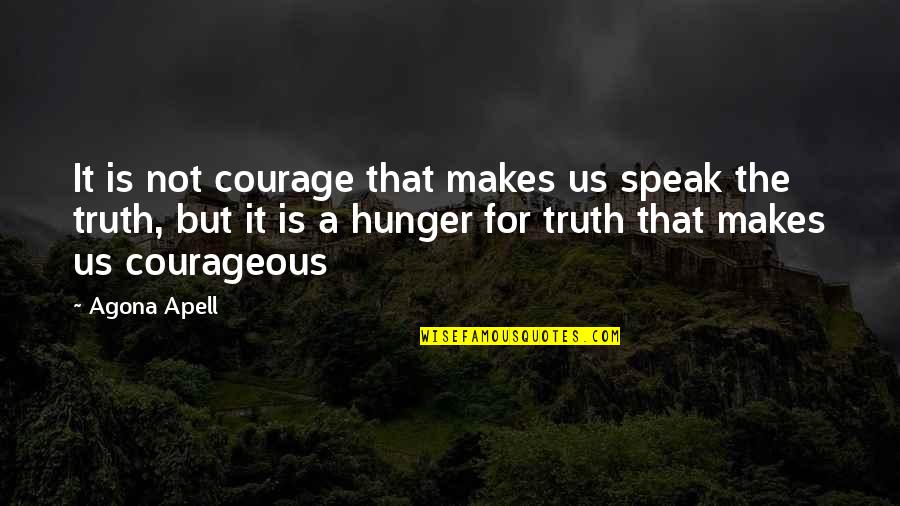 It is not courage that makes us speak the truth, but it is a hunger for truth that makes us courageous —
Agona Apell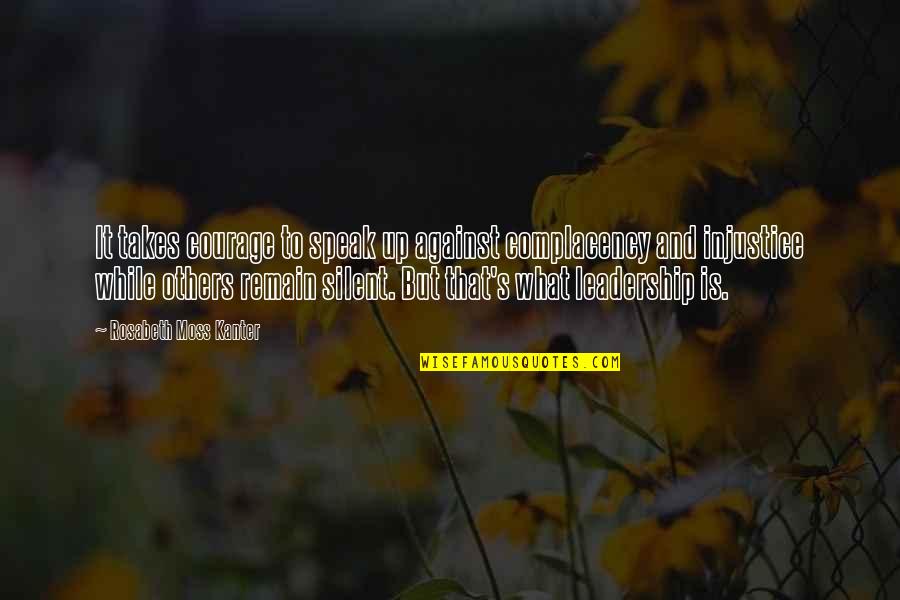 It takes
courage to speak up
against complacency and injustice while others remain silent. But that's what leadership is. —
Rosabeth Moss Kanter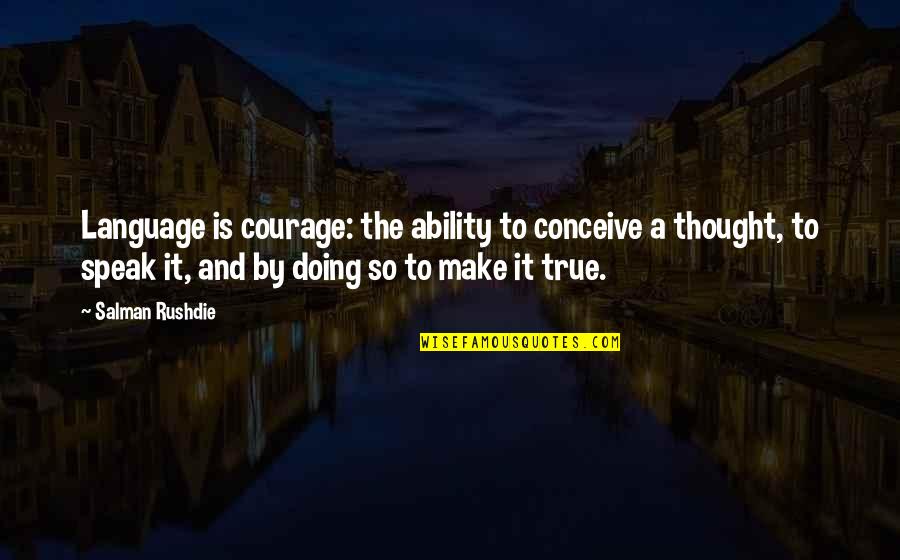 Language is courage: the ability to conceive a thought, to speak it, and by doing so to make it true. —
Salman Rushdie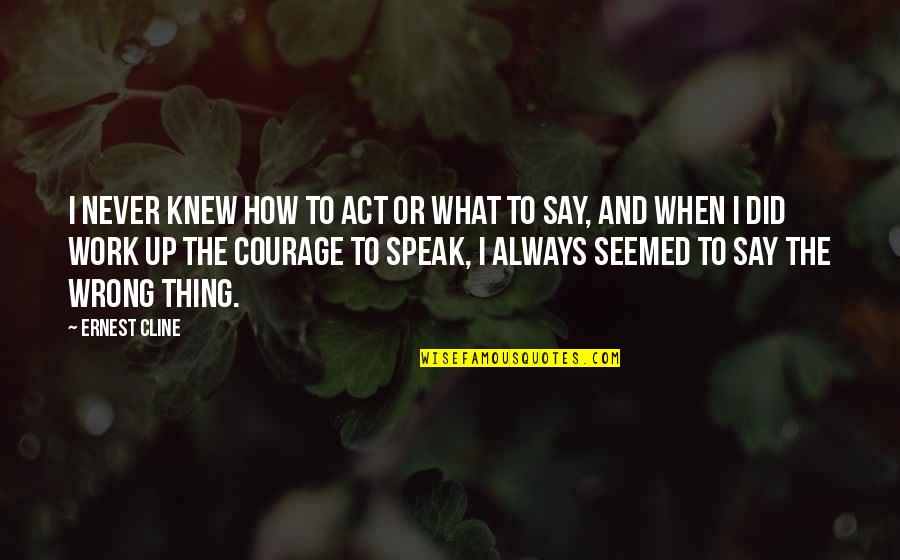 I never knew how to act or what to say, and when I did work up the courage to speak, I always seemed to say the wrong thing. —
Ernest Cline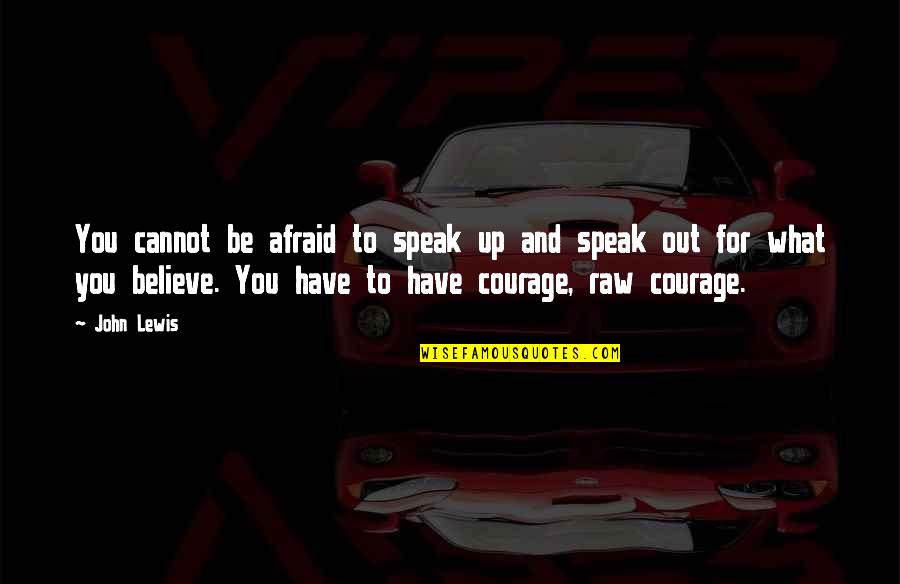 You cannot be afraid to speak up and speak out for what you believe. You have to have courage, raw courage. —
John Lewis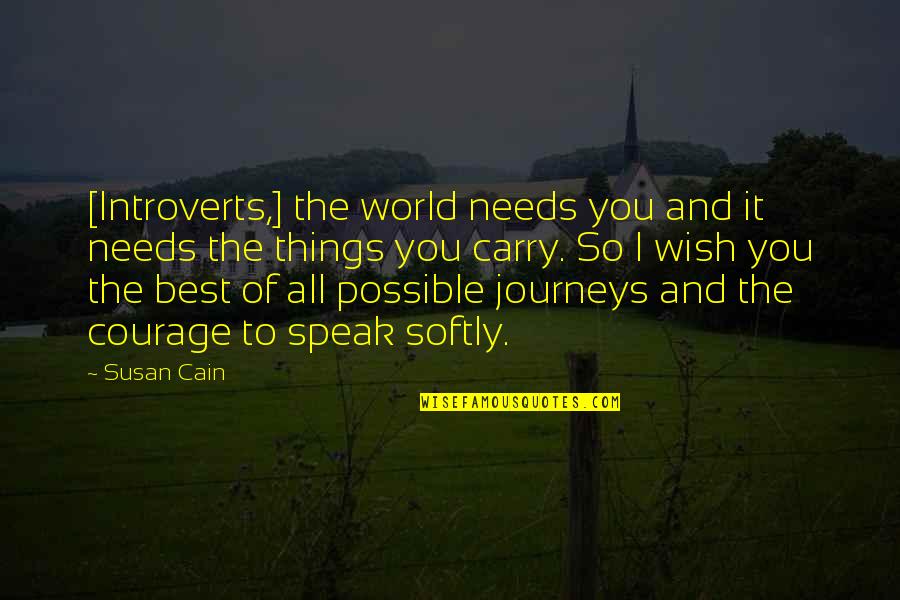 [Introverts,] the world needs you and it needs the things you carry. So I wish you the best of all possible journeys and the courage to speak softly. —
Susan Cain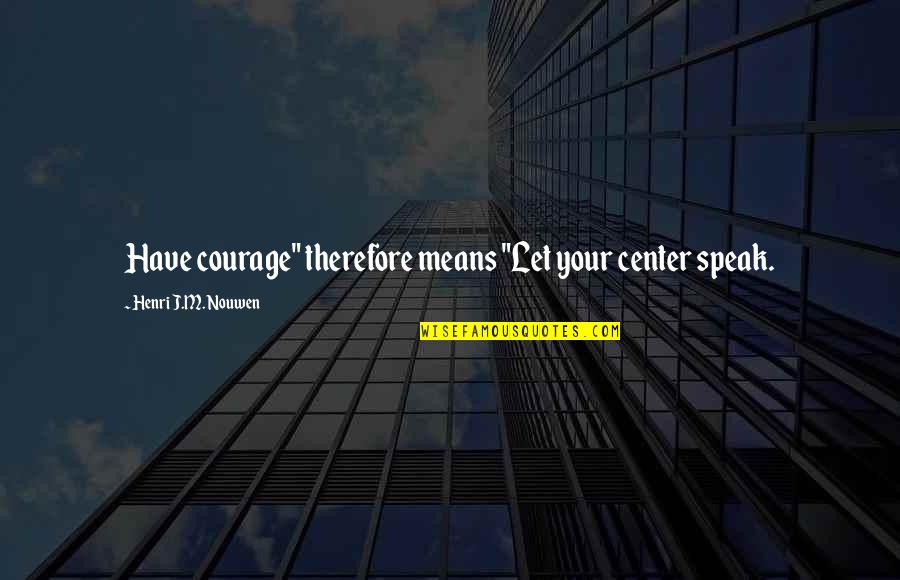 Have courage" therefore means "Let your center speak. —
Henri J.M. Nouwen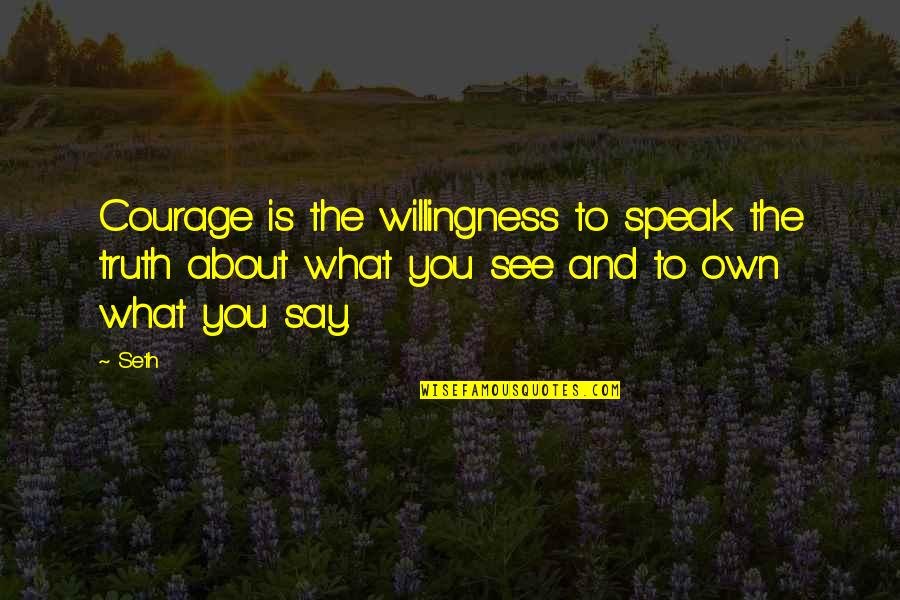 Courage is the willingness to speak the truth about what you see and to own what you say. —
Seth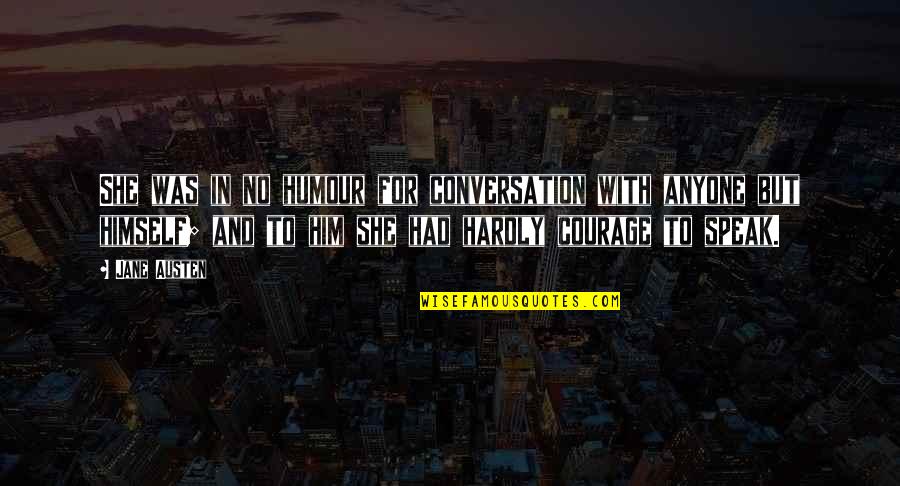 She was in no humour for conversation with anyone but himself; and to him she had hardly courage to speak. —
Jane Austen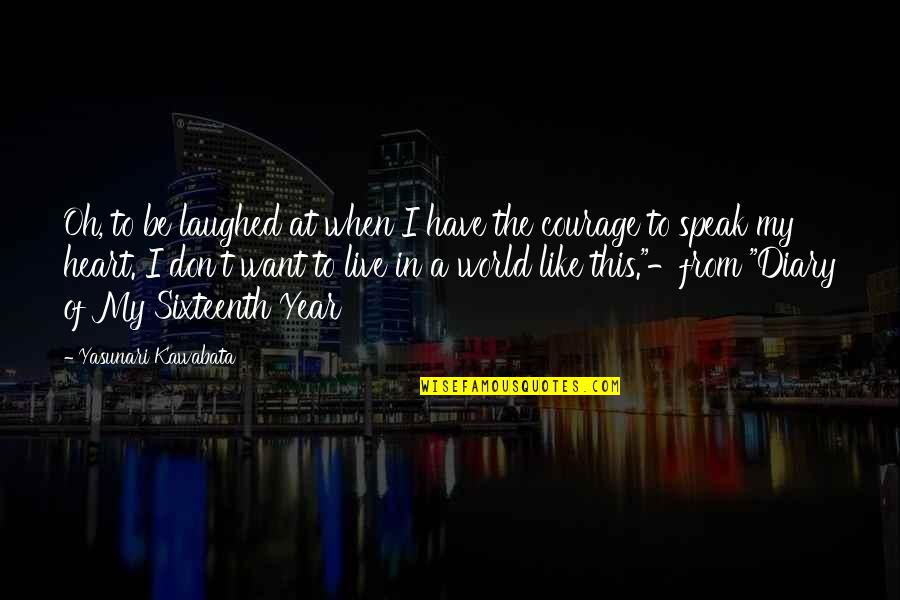 Oh, to be laughed at when I have the courage to speak my heart. I don't want to live in a world like this."
-from "Diary of My Sixteenth Year —
Yasunari Kawabata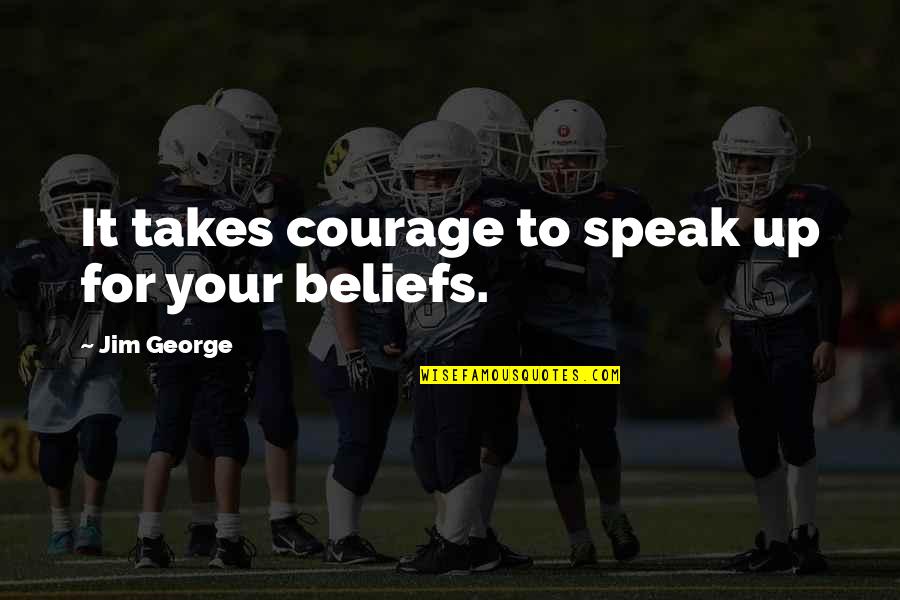 It takes
courage to speak up
for your beliefs. —
Jim George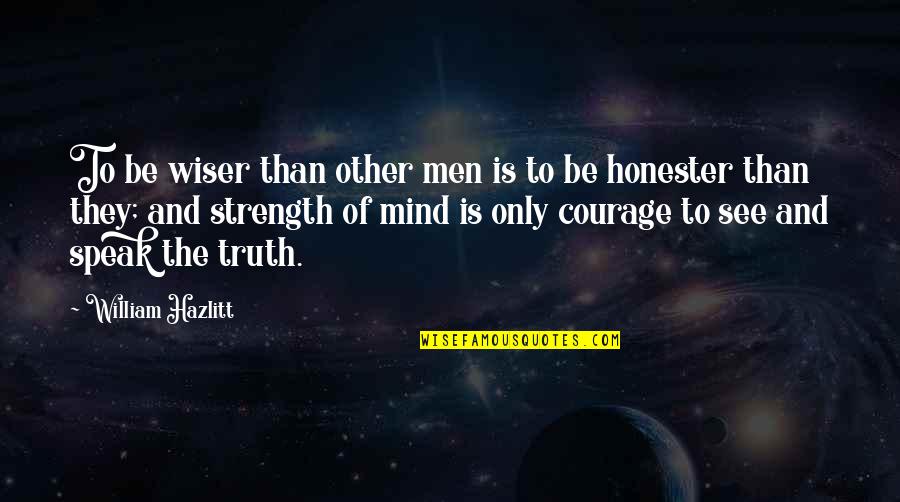 To be wiser than other men is to be honester than they; and strength of mind is only courage to see and speak the truth. —
William Hazlitt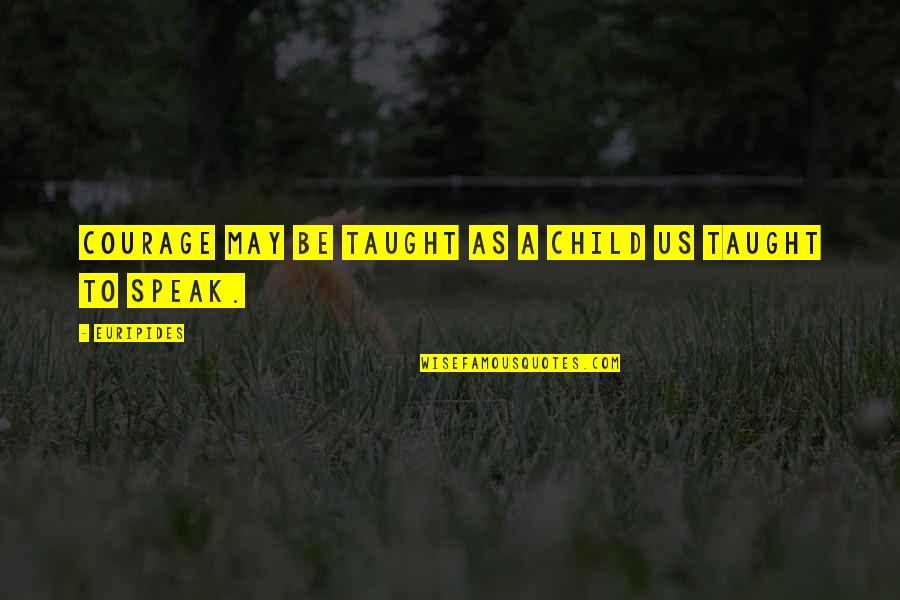 Courage may be taught as a child us taught to speak. —
Euripides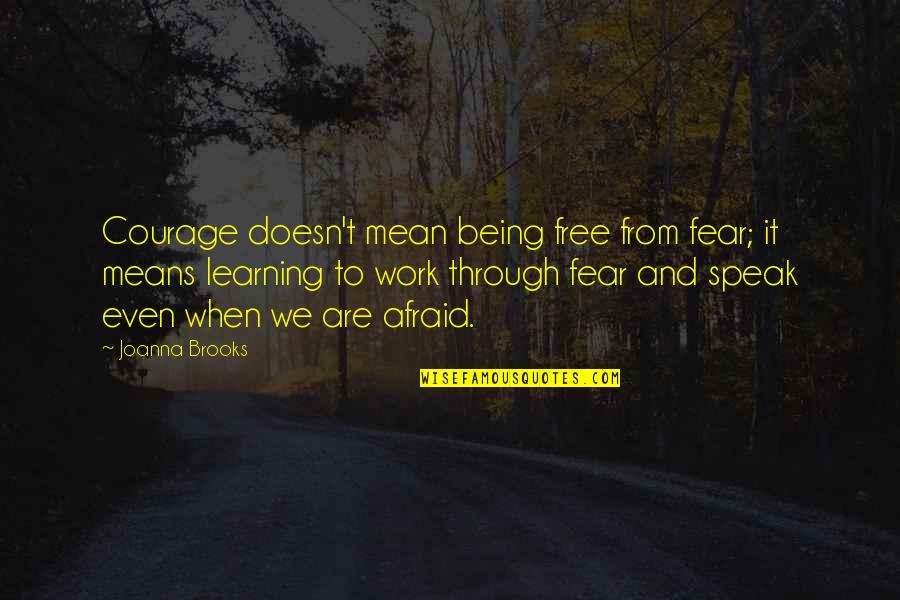 Courage doesn't mean being free from fear; it means learning to work through fear and speak even when we are afraid. —
Joanna Brooks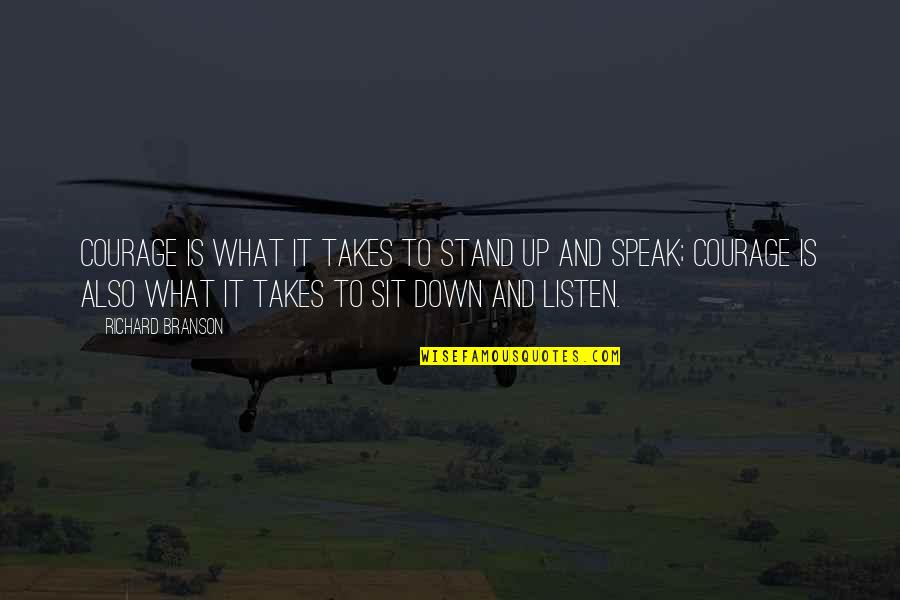 Courage is what it takes to stand up and speak; courage is also what it takes to sit down and listen. —
Richard Branson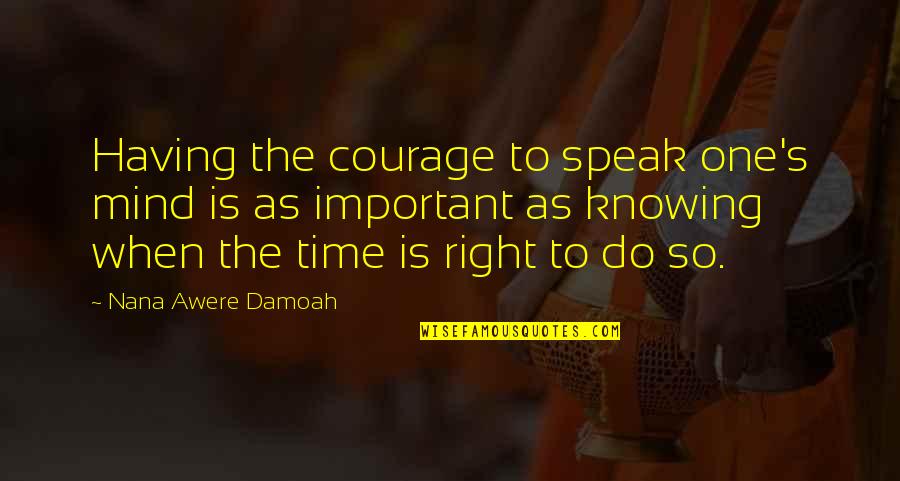 Having the courage to speak one's mind is as important as knowing when the time is right to do so. —
Nana Awere Damoah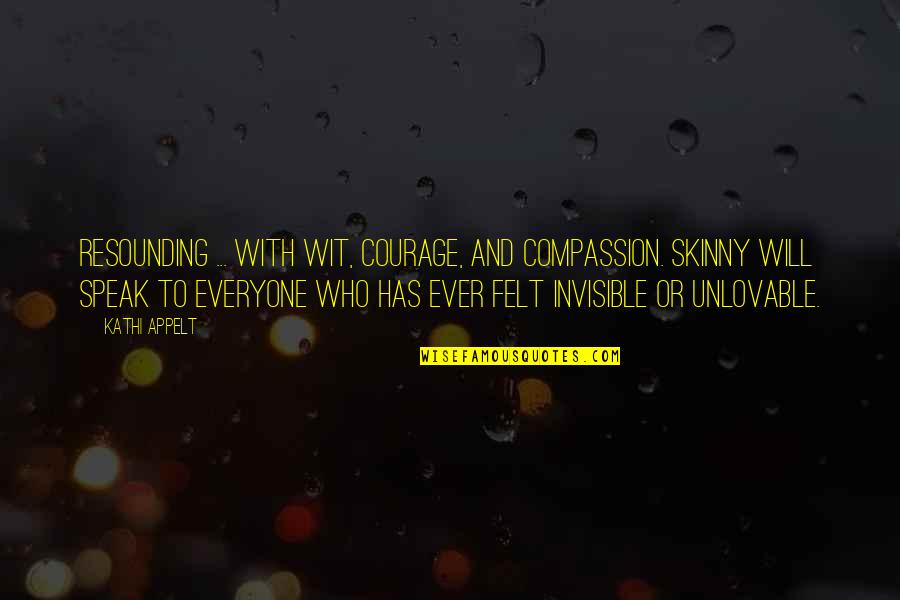 Resounding ... with wit, courage, and compassion. Skinny will speak to everyone who has ever felt invisible or unlovable. —
Kathi Appelt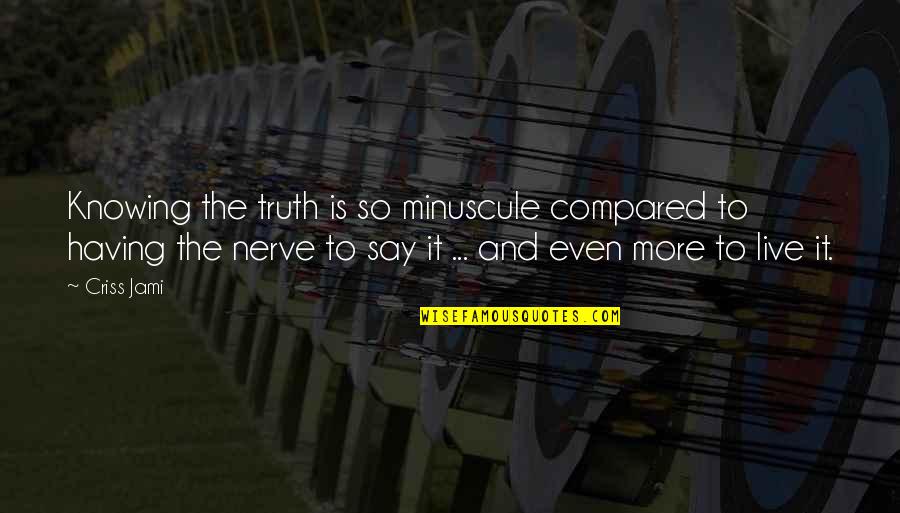 Knowing the truth is so minuscule compared to having the nerve to say it ... and even more to live it. —
Criss Jami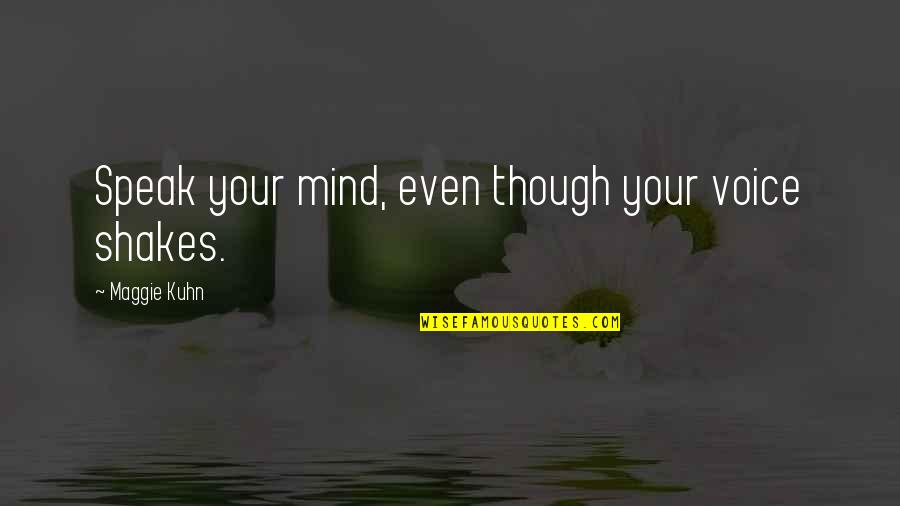 Speak your mind, even though your voice shakes. —
Maggie Kuhn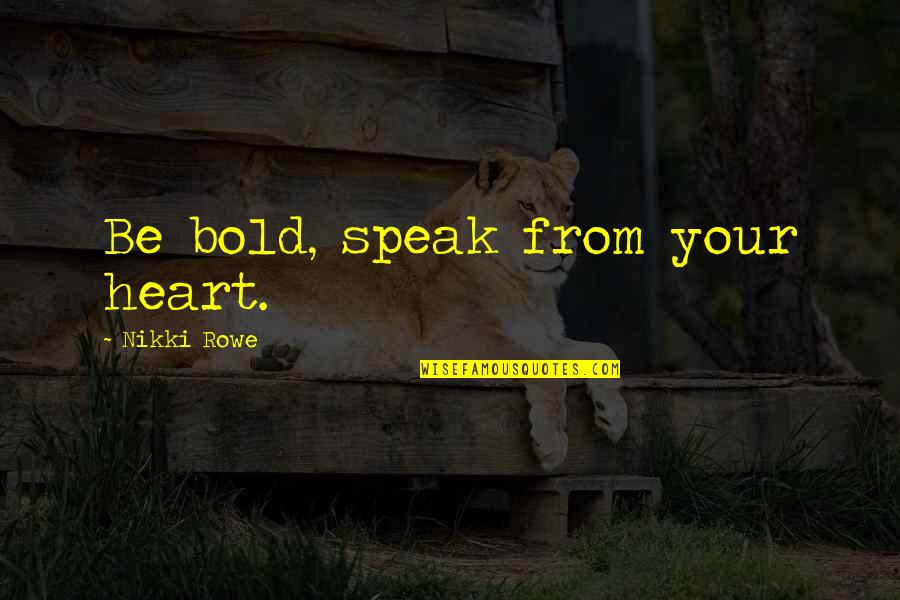 Be bold, speak from your heart. —
Nikki Rowe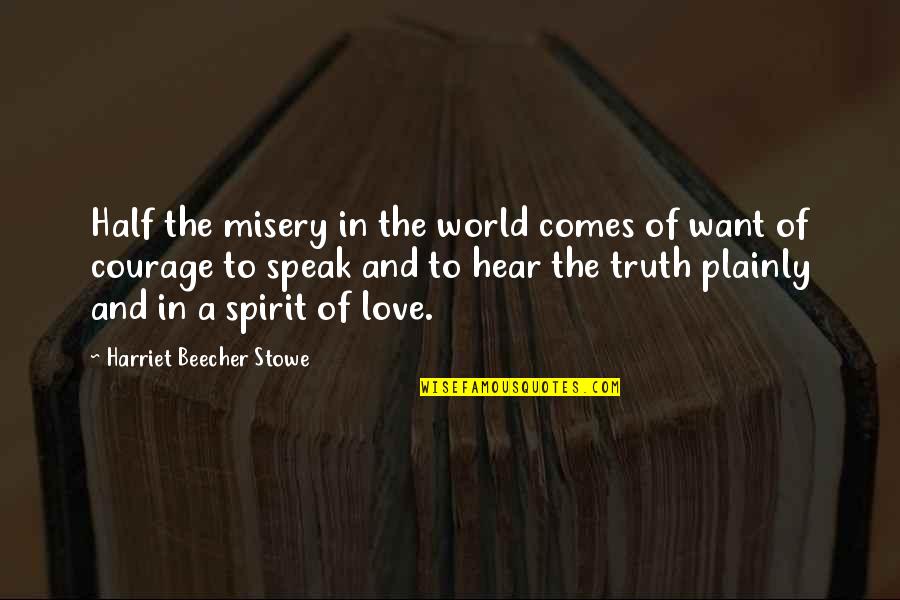 Half the misery in the world comes of want of courage to speak and to hear the truth plainly and in a spirit of love. —
Harriet Beecher Stowe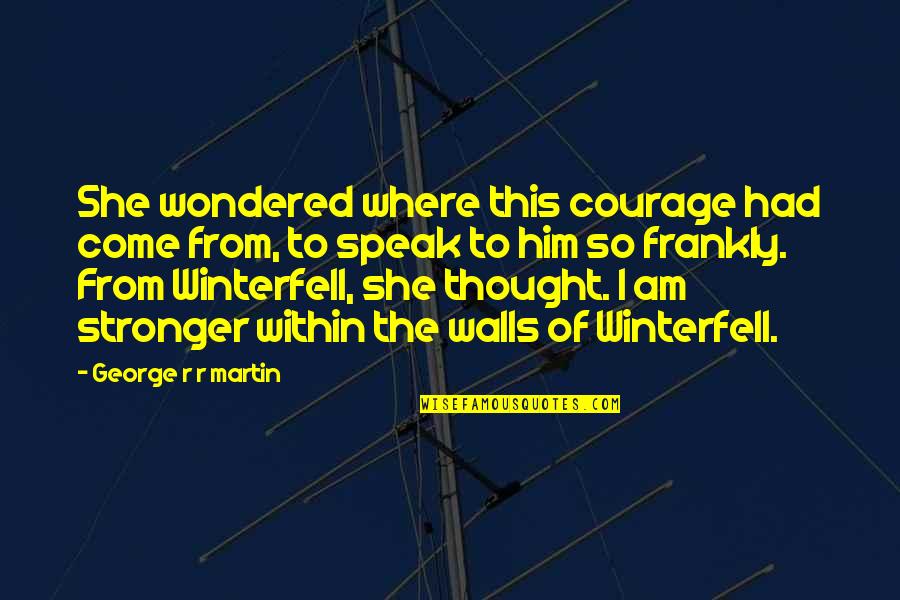 She wondered where this courage had come from, to speak to him so frankly. From Winterfell, she thought. I am stronger within the walls of Winterfell. —
George R R Martin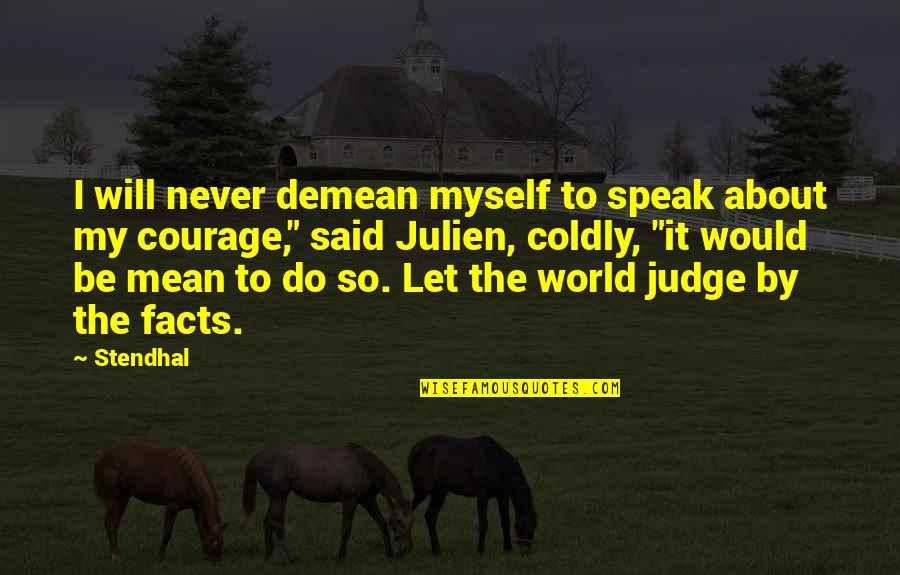 I will never demean myself to speak about my courage," said Julien, coldly, "it would be mean to do so. Let the world judge by the facts. —
Stendhal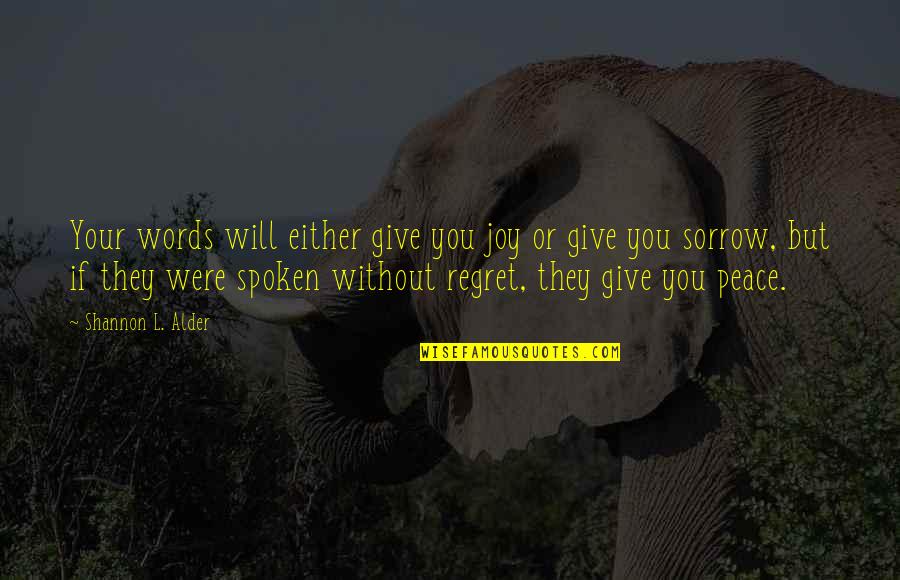 Your words will either give you joy or give you sorrow, but if they were spoken without regret, they give you peace. —
Shannon L. Alder