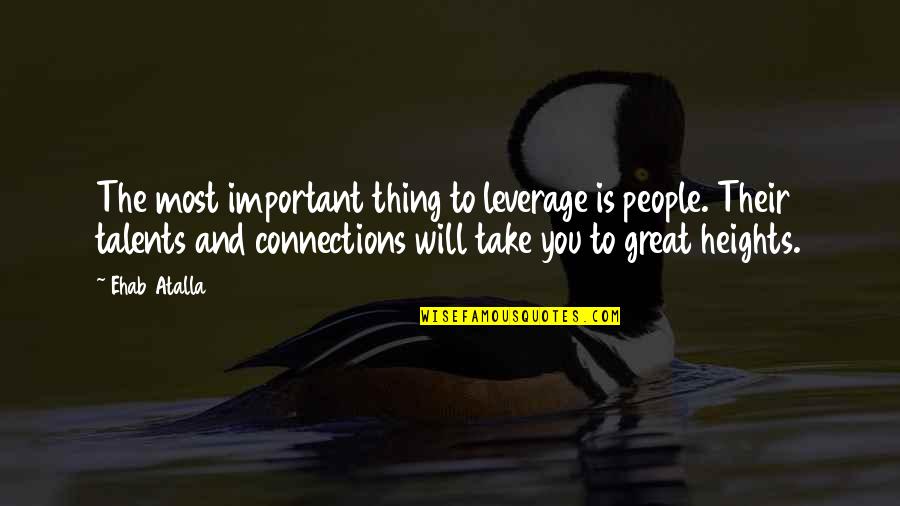 The most important thing to leverage is people. Their talents and connections will take you to great heights.
—
Ehab Atalla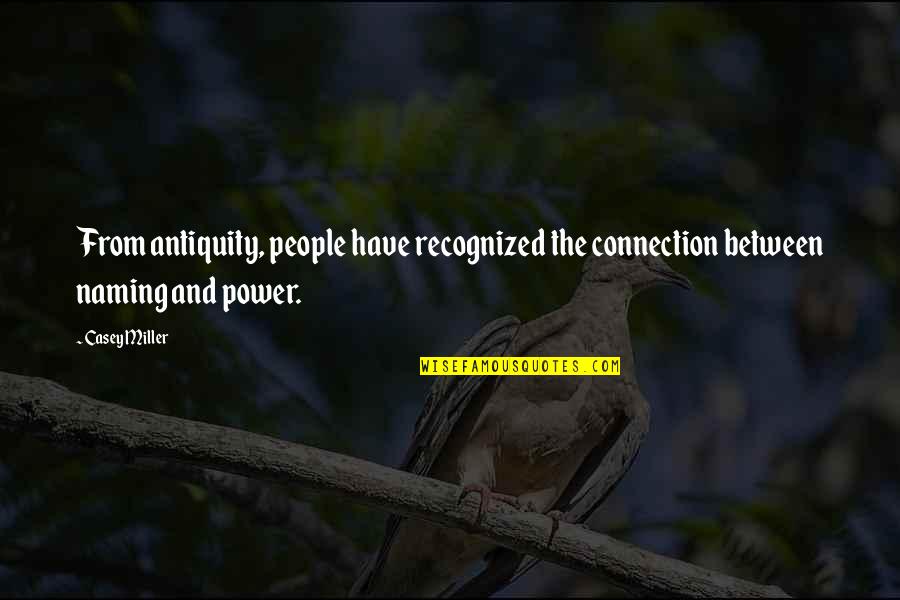 From antiquity, people have recognized the connection between naming and power.
—
Casey Miller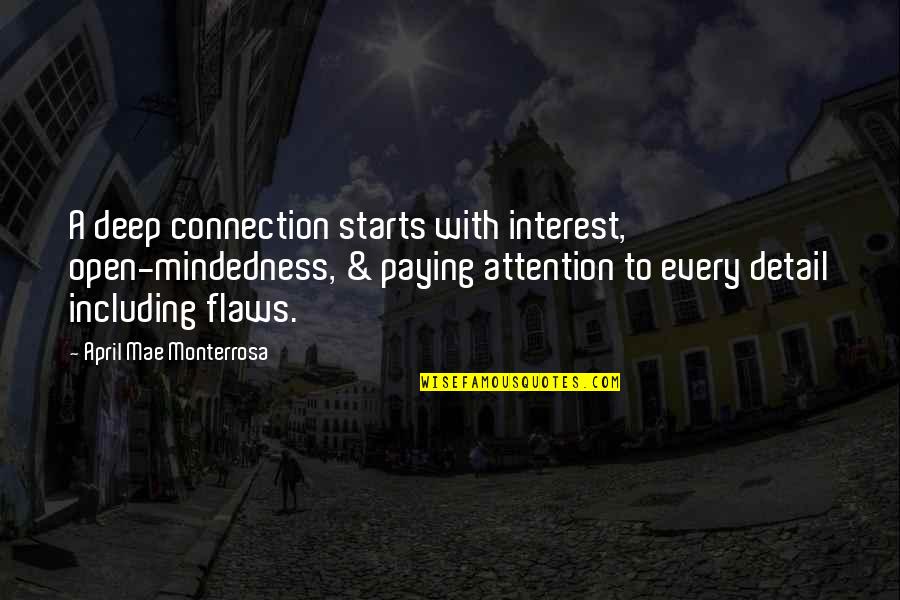 A deep connection starts with interest, open-mindedness, & paying attention to every detail including flaws.
—
April Mae Monterrosa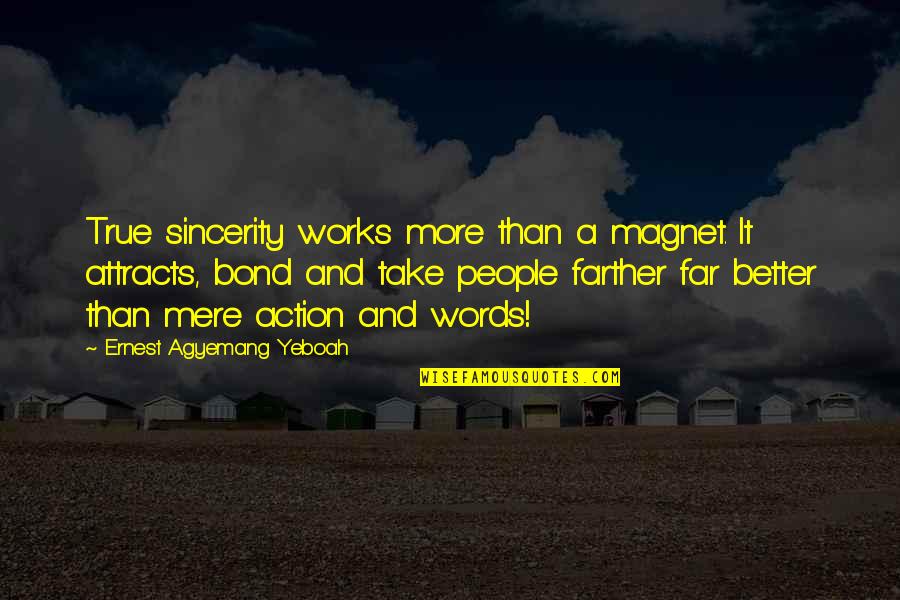 True sincerity works more than a magnet. It attracts, bond and take people farther far better than mere action and words!
—
Ernest Agyemang Yeboah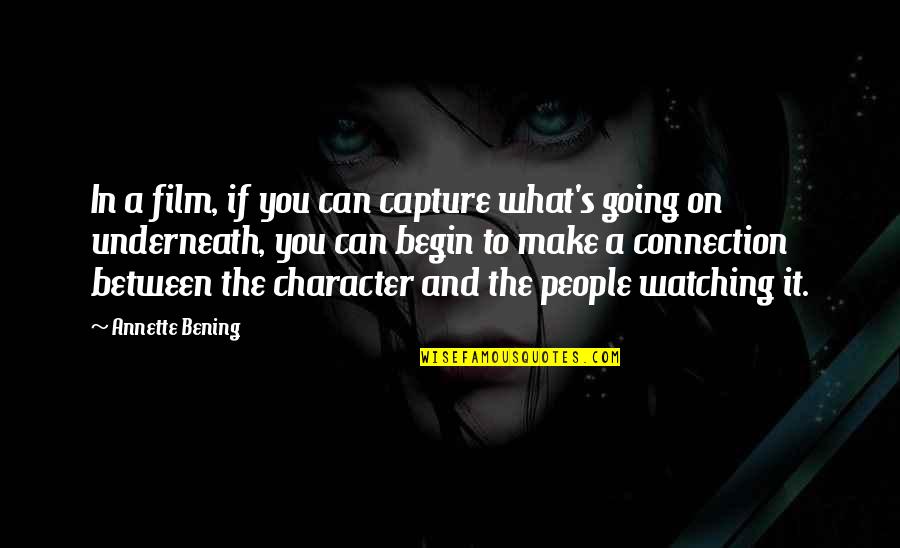 In a film, if you can capture what's going on underneath, you can begin to make a connection between the character and the people watching it.
—
Annette Bening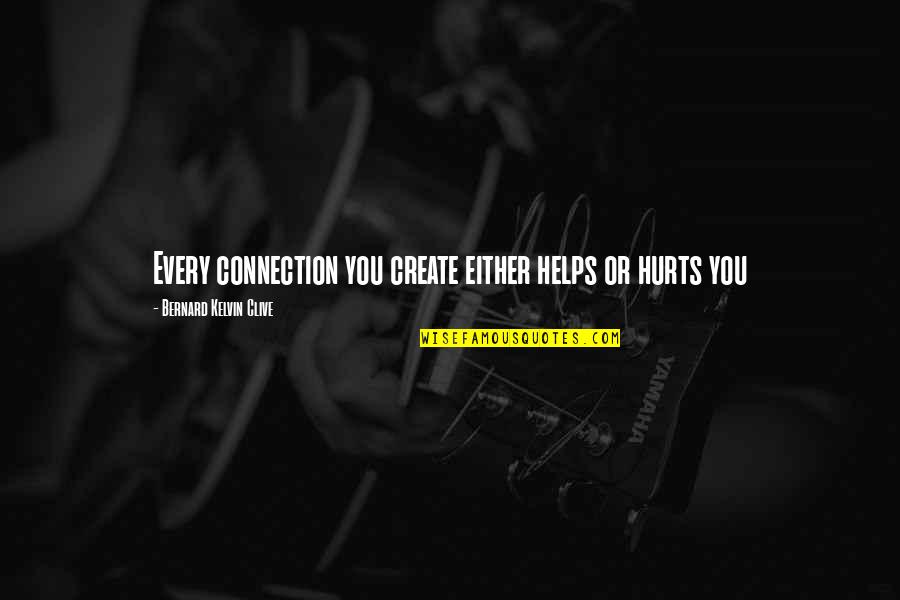 Every connection you create either helps or hurts you
—
Bernard Kelvin Clive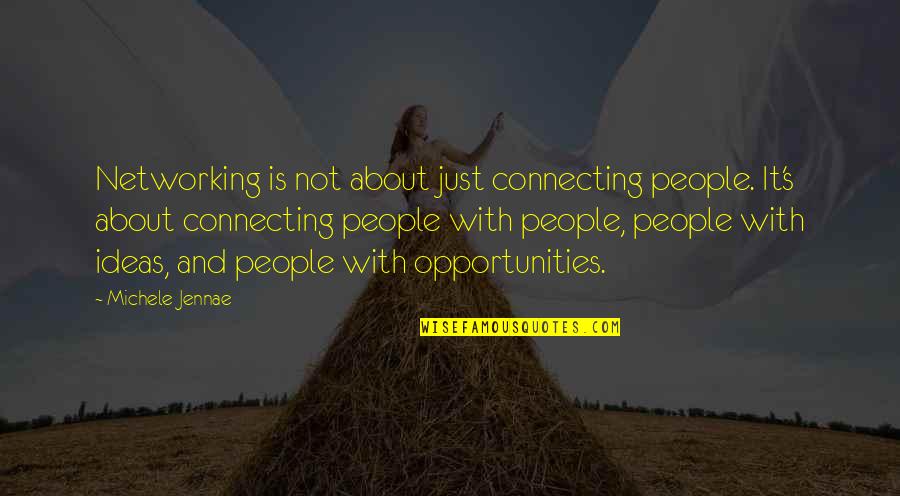 Networking is not about just connecting people. It's about connecting people with people, people with ideas, and people with opportunities.
—
Michele Jennae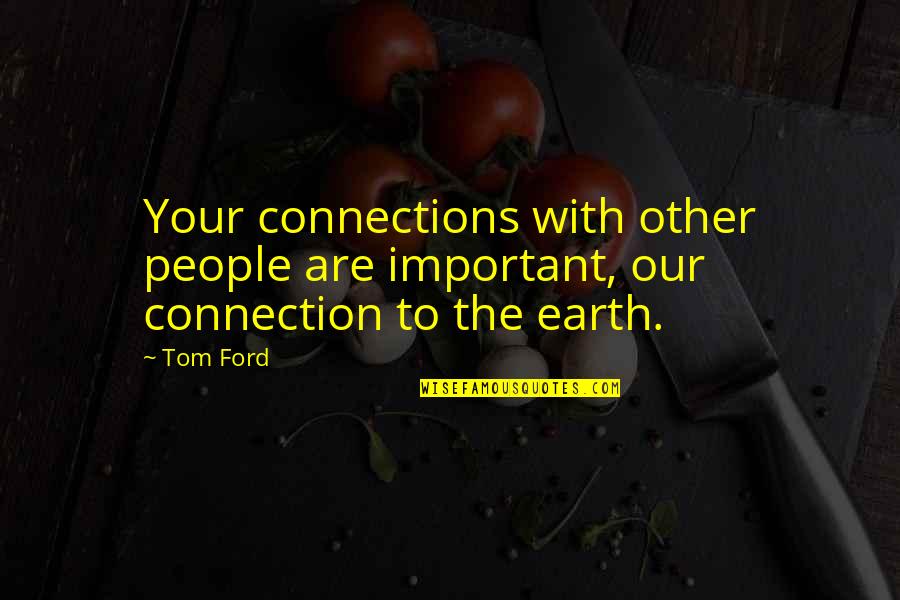 Your connections with other people are important, our connection to the earth.
—
Tom Ford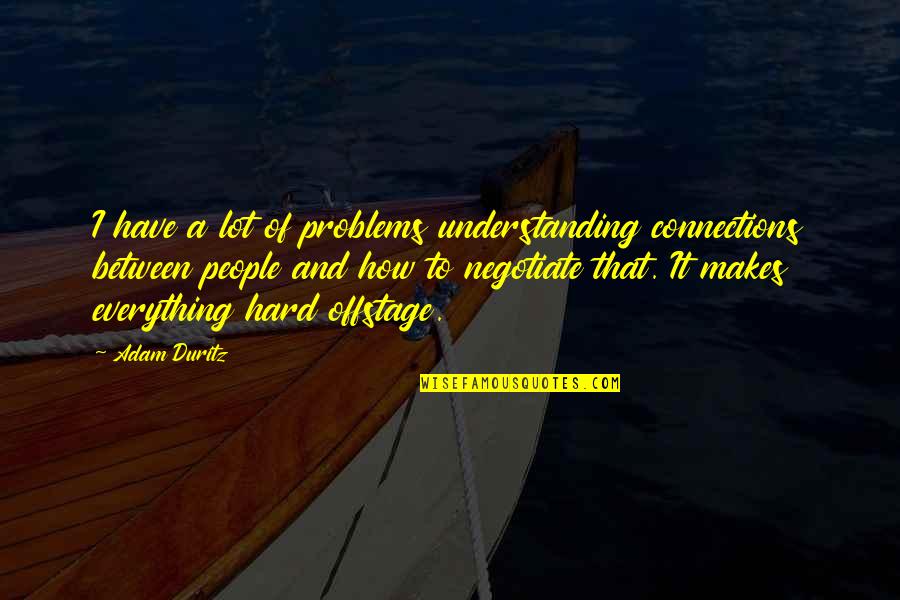 I have a lot of problems understanding connections between people and how to negotiate that. It makes everything hard offstage.
—
Adam Duritz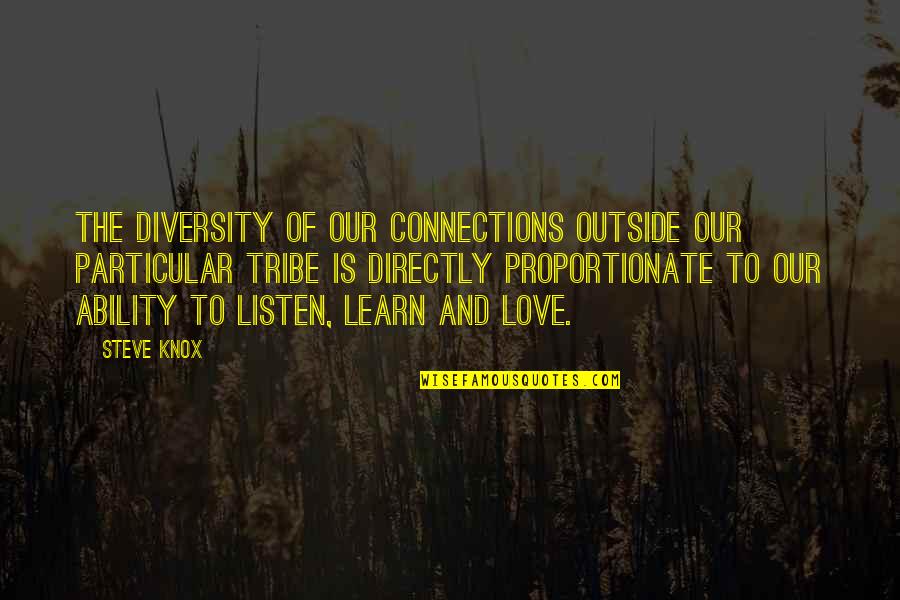 The diversity of our connections outside our particular tribe is directly proportionate to our ability to listen, learn and love.
—
Steve Knox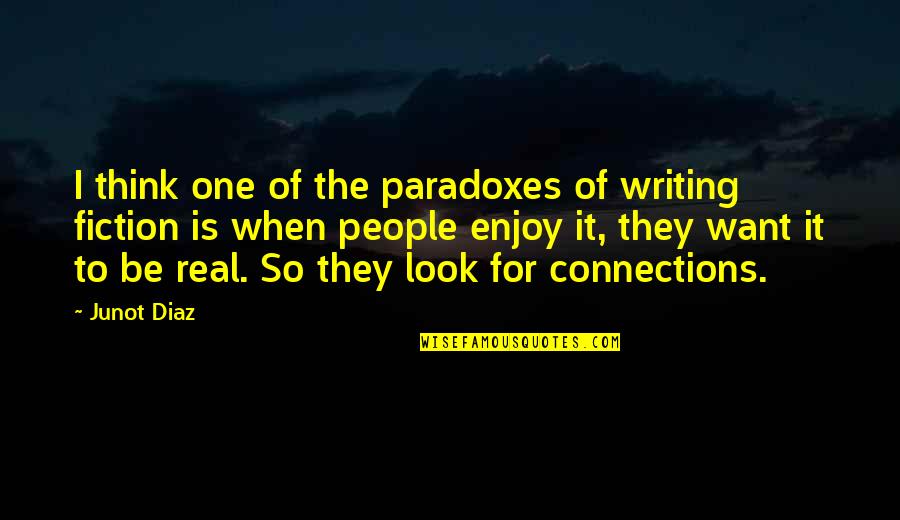 I think one of the paradoxes of writing fiction is when people enjoy it, they want it to be real. So they look for connections.
—
Junot Diaz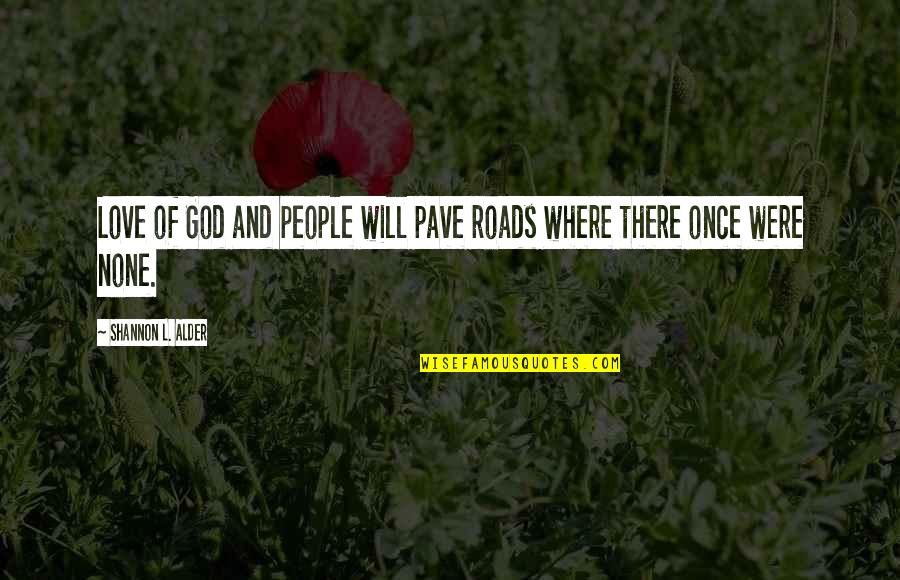 Love of God and people will pave roads where there once were none. —
Shannon L. Alder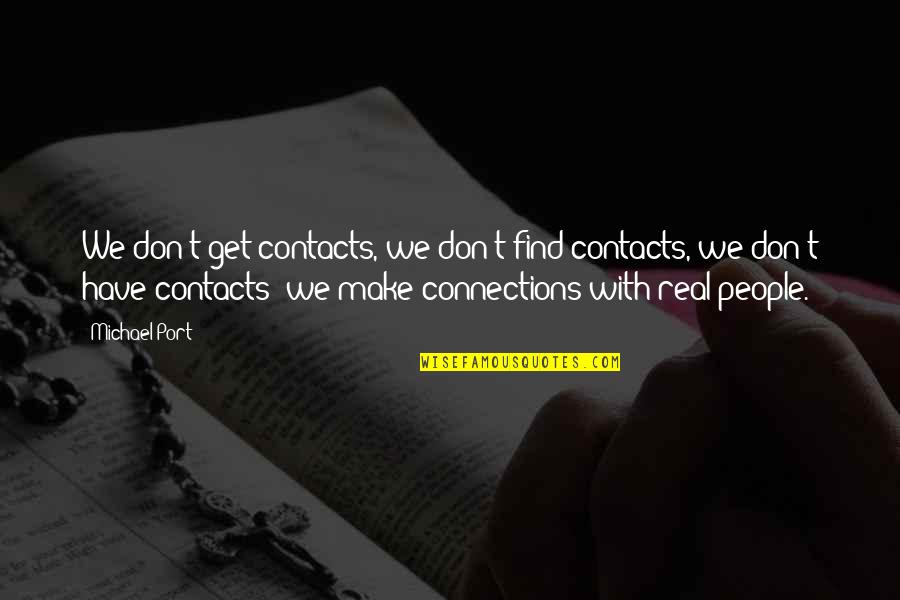 We don't get contacts, we don't find contacts, we don't have contacts; we make connections with real people. —
Michael Port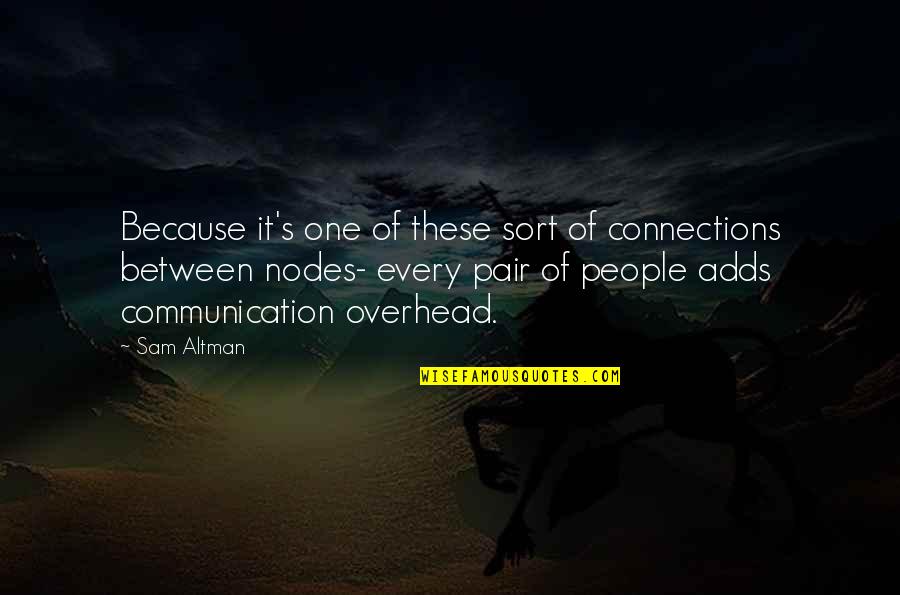 Because it's one of these sort of connections between nodes- every pair of people adds communication overhead. —
Sam Altman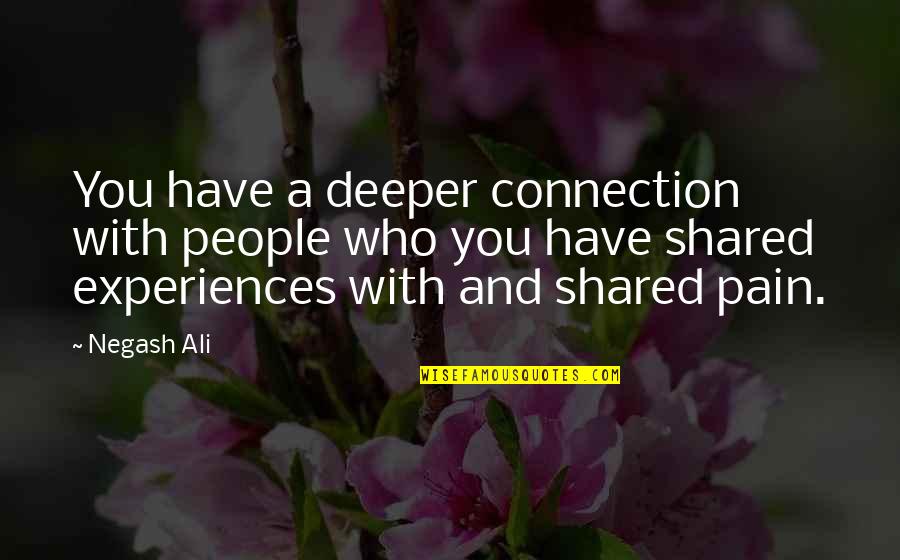 You have a deeper connection with people who you have shared experiences with and shared pain. —
Negash Ali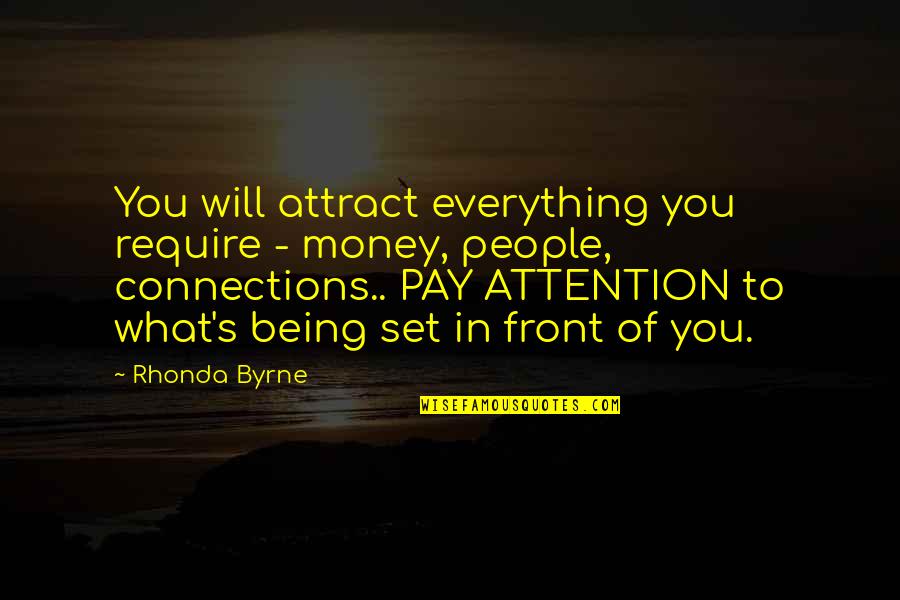 You will attract everything you require - money, people, connections.. PAY ATTENTION to what's being set in front of you. —
Rhonda Byrne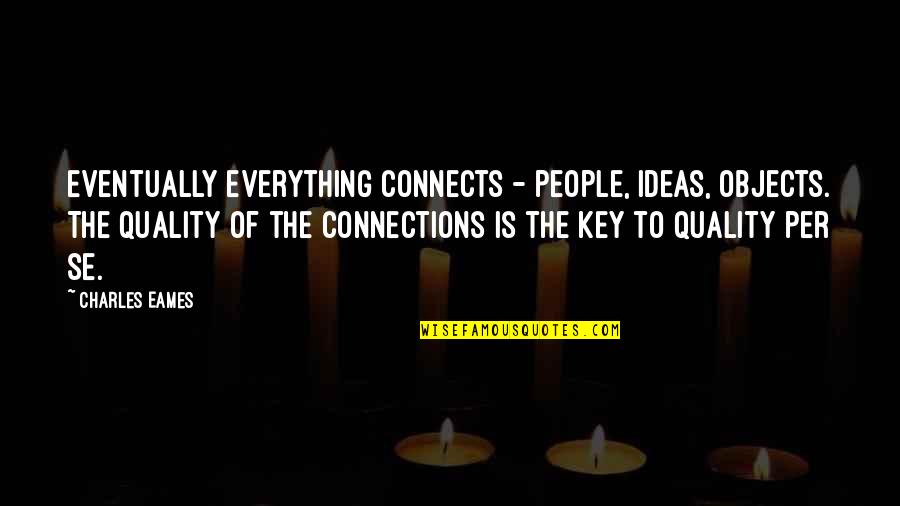 Eventually everything connects - people, ideas, objects. The quality of the connections is the key to quality per se. —
Charles Eames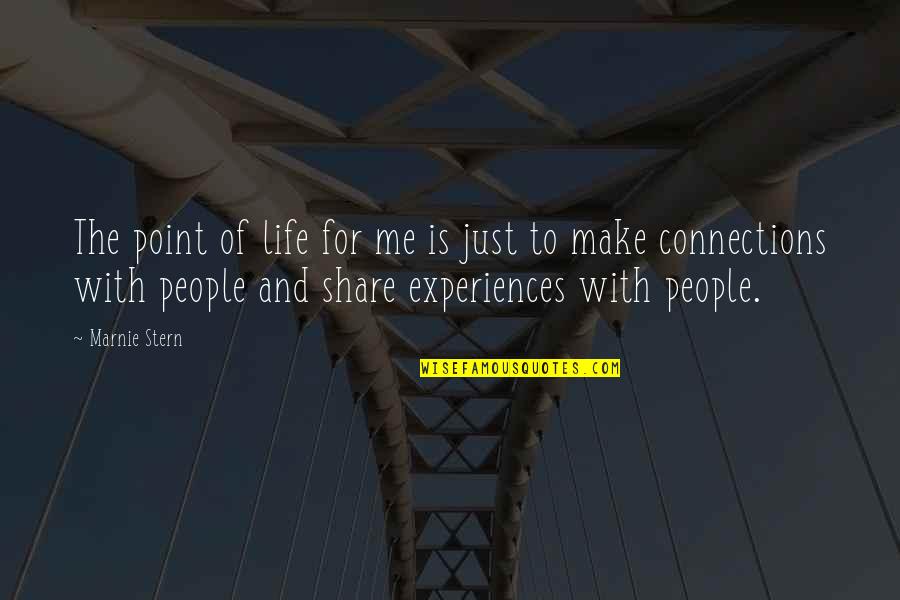 The point of life for me is just to make
connections with people
and share experiences with people. —
Marnie Stern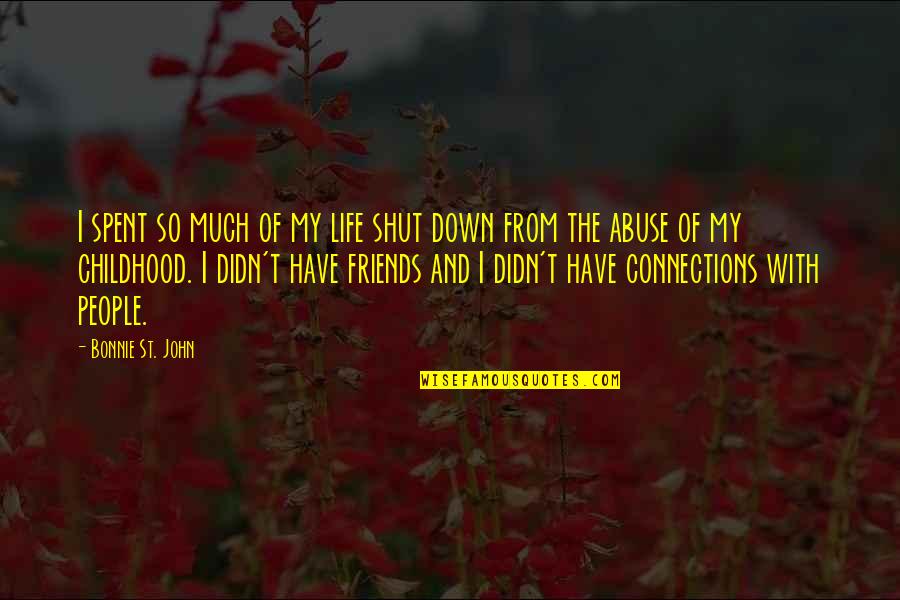 I spent so much of my life shut down from the abuse of my childhood. I didn't have friends and I didn't have
connections with people
. —
Bonnie St. John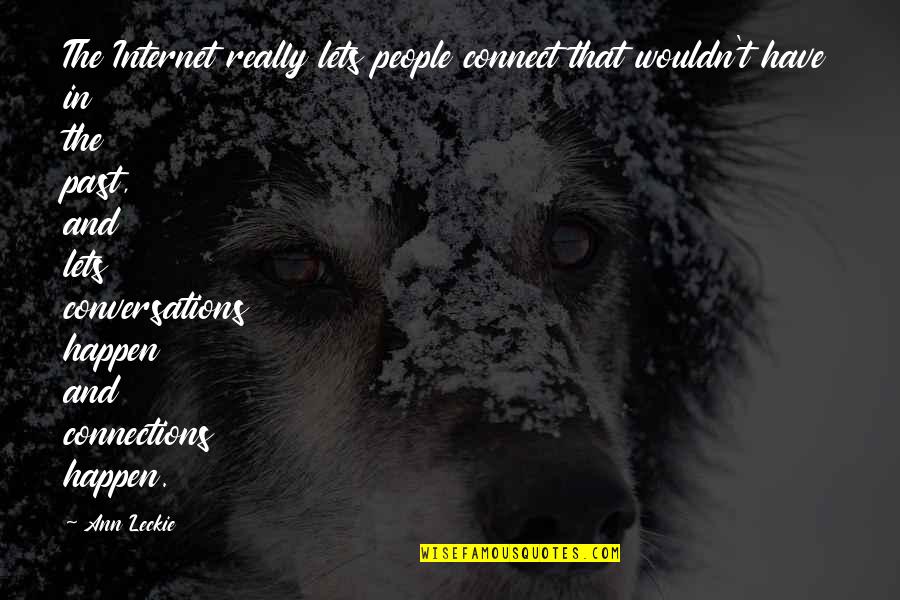 The Internet really lets people connect that wouldn't have in the past, and lets conversations happen and connections happen. —
Ann Leckie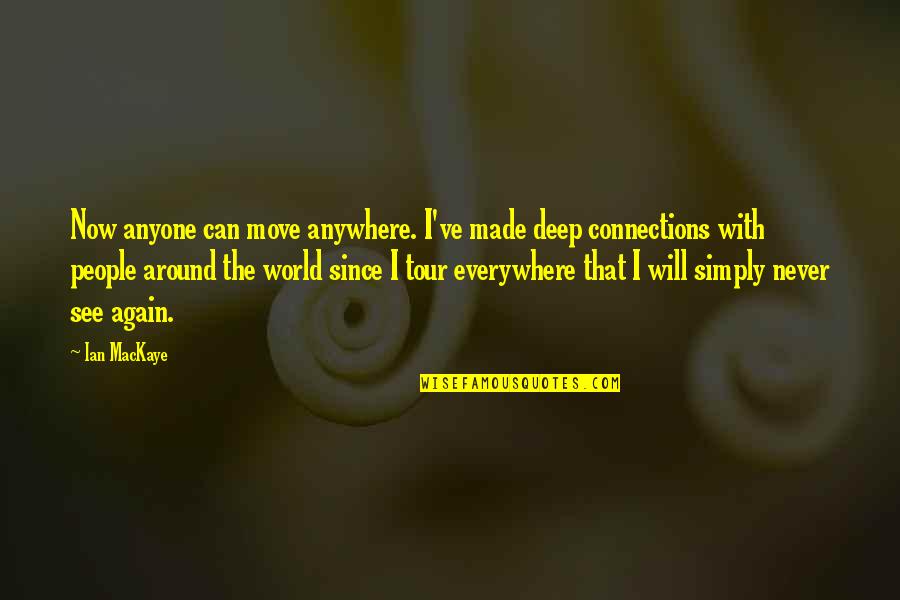 Now anyone can move anywhere. I've made deep
connections with people
around the world since I tour everywhere that I will simply never see again. —
Ian MacKaye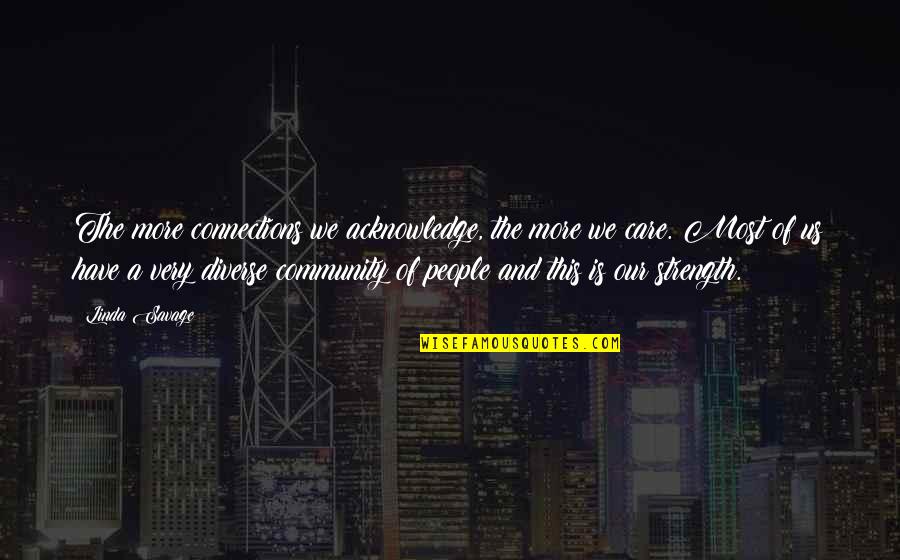 The more connections we acknowledge, the more we care. Most of us have a very diverse community of people and this is our strength. —
Linda Savage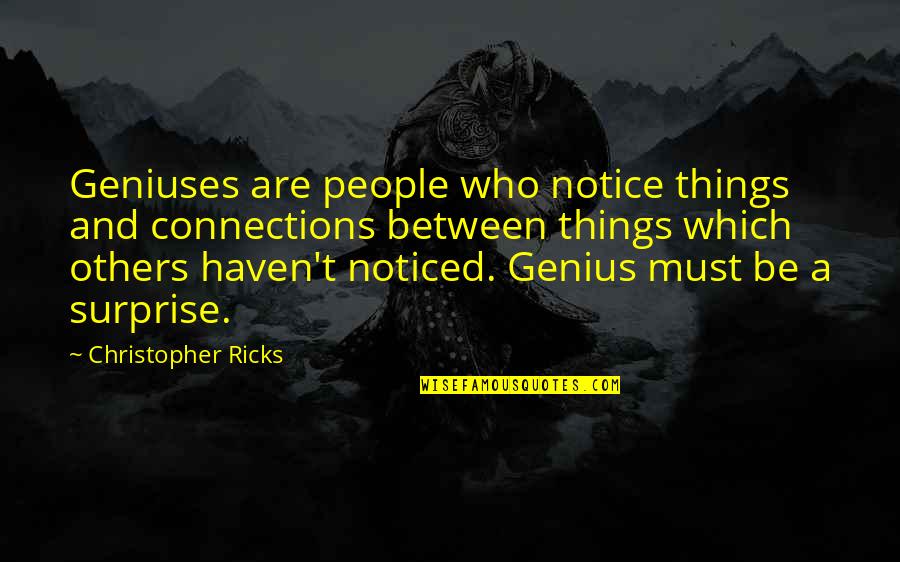 Geniuses are people who notice things and connections between things which others haven't noticed. Genius must be a surprise. —
Christopher Ricks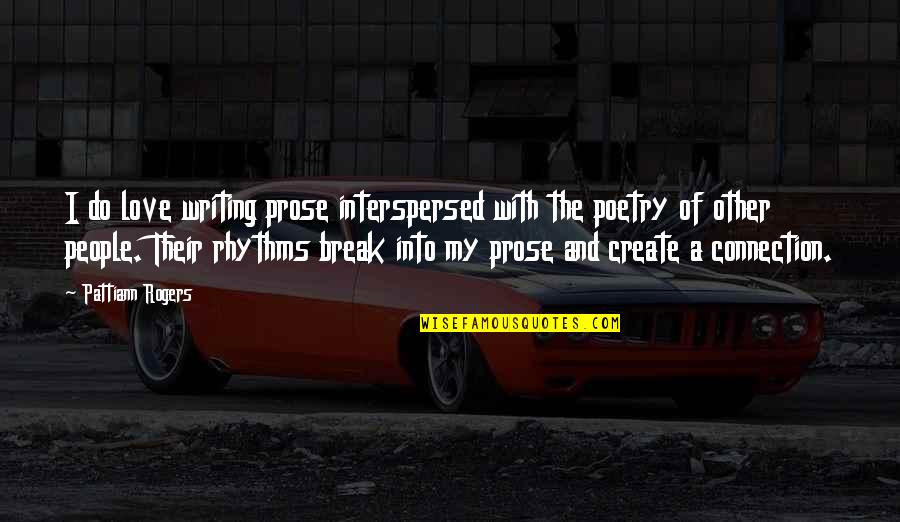 I do love writing prose interspersed with the poetry of other people. Their rhythms break into my prose and create a connection. —
Pattiann Rogers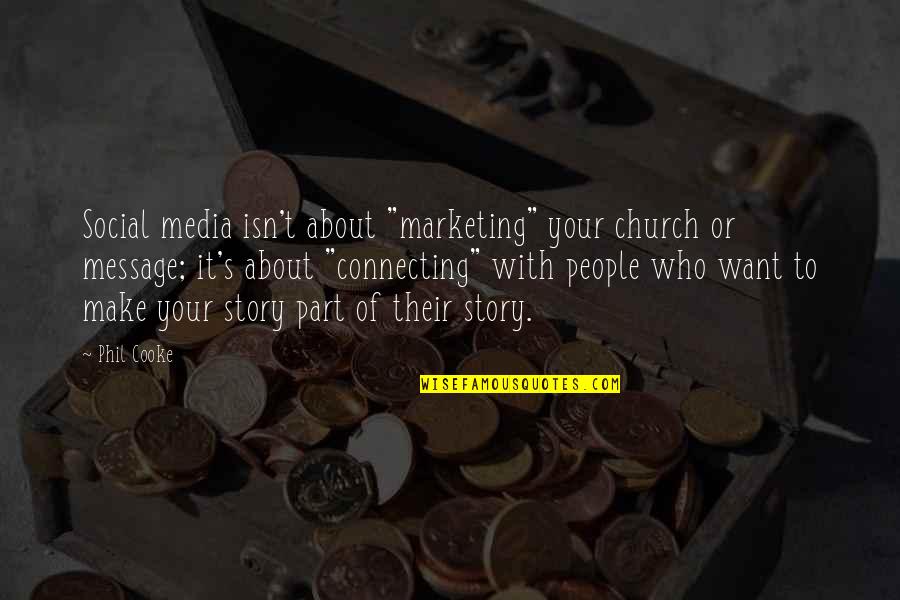 Social media isn't about "marketing" your church or message; it's about "connecting" with people who want to make your story part of their story. —
Phil Cooke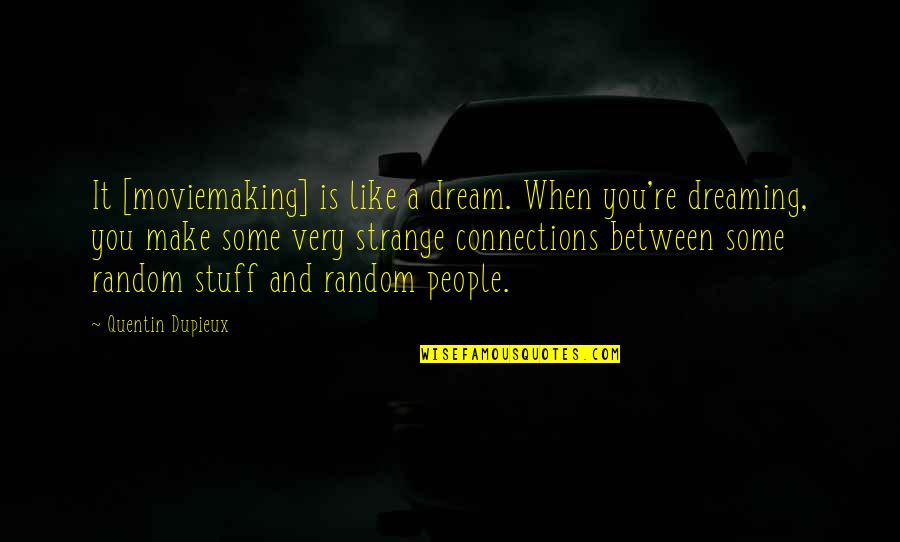 It [moviemaking] is like a dream. When you're dreaming, you make some very strange connections between some random stuff and random people. —
Quentin Dupieux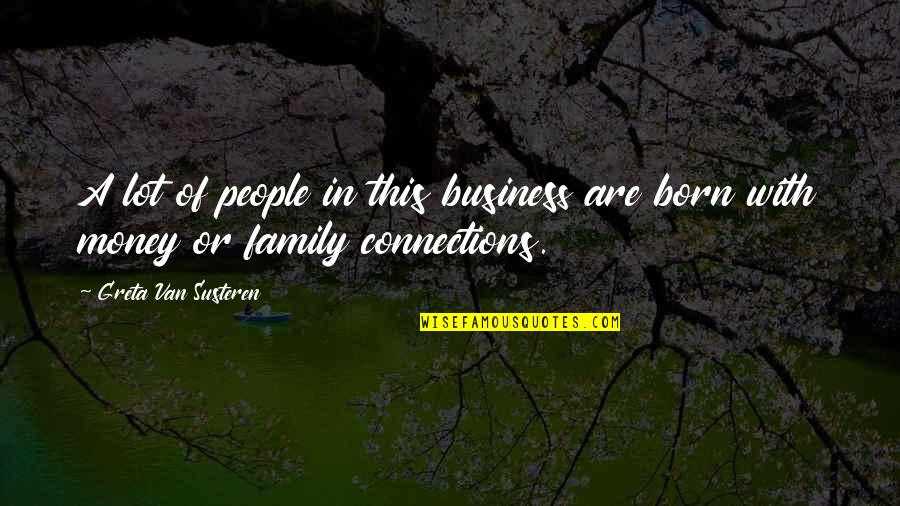 A lot of people in this business are born with money or family connections. —
Greta Van Susteren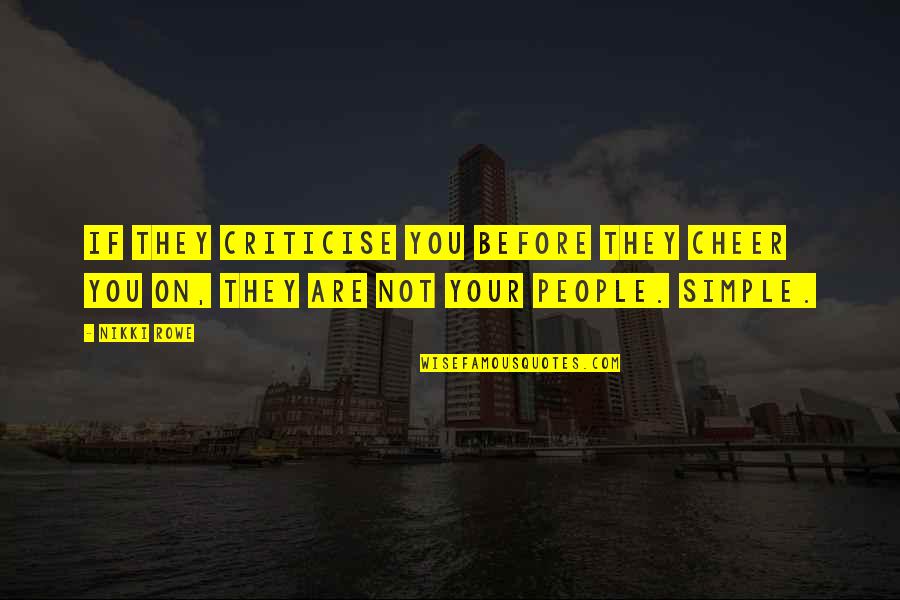 If they criticise you before they cheer you on, they are not your people. Simple. —
Nikki Rowe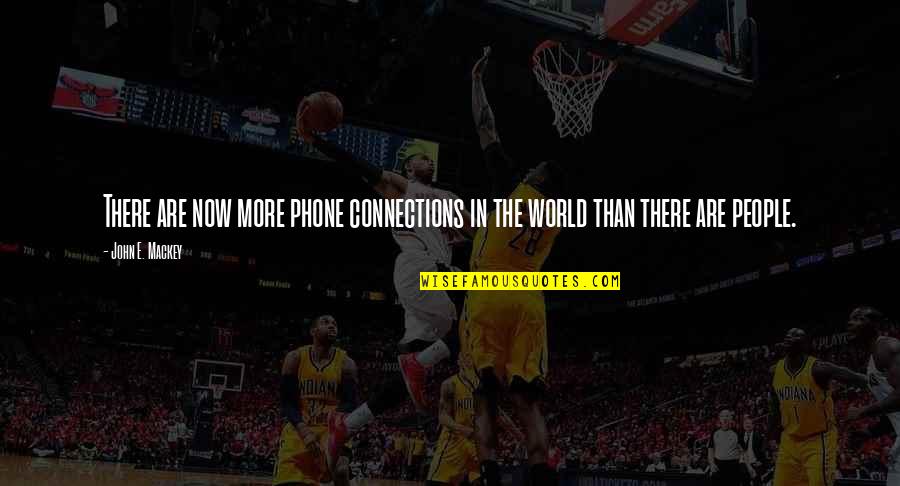 There are now more phone connections in the world than there are people. —
John E. Mackey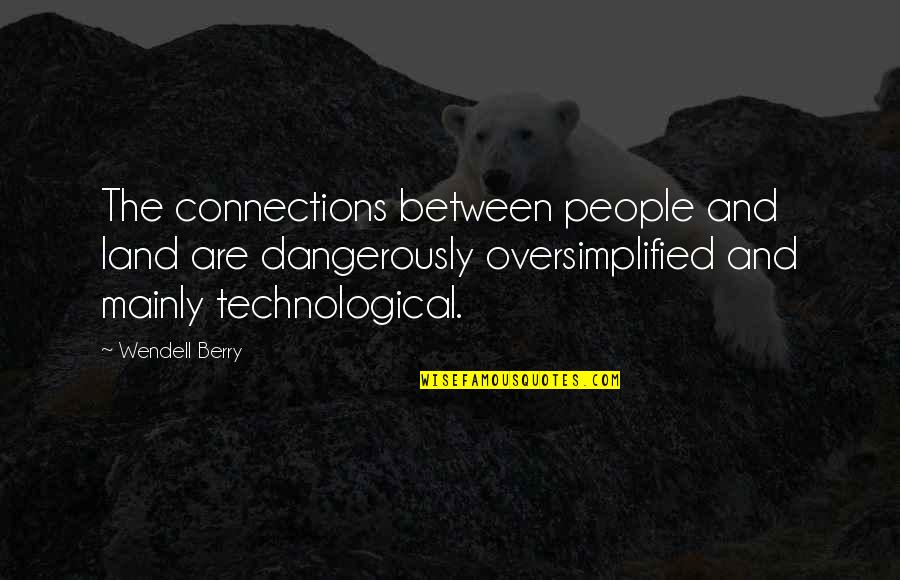 The connections between people and land are dangerously oversimplified and mainly technological. —
Wendell Berry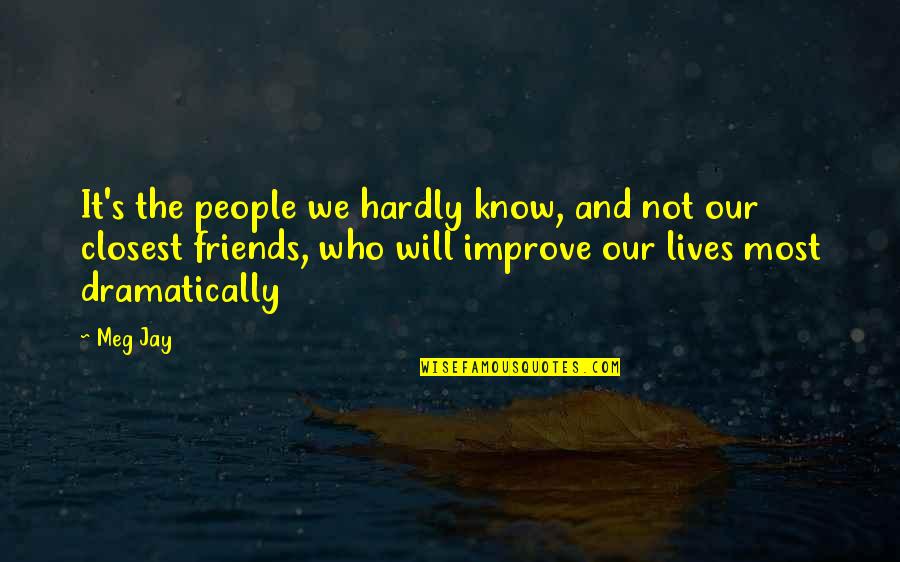 It's the people we hardly know, and not our closest friends, who will improve our lives most dramatically —
Meg Jay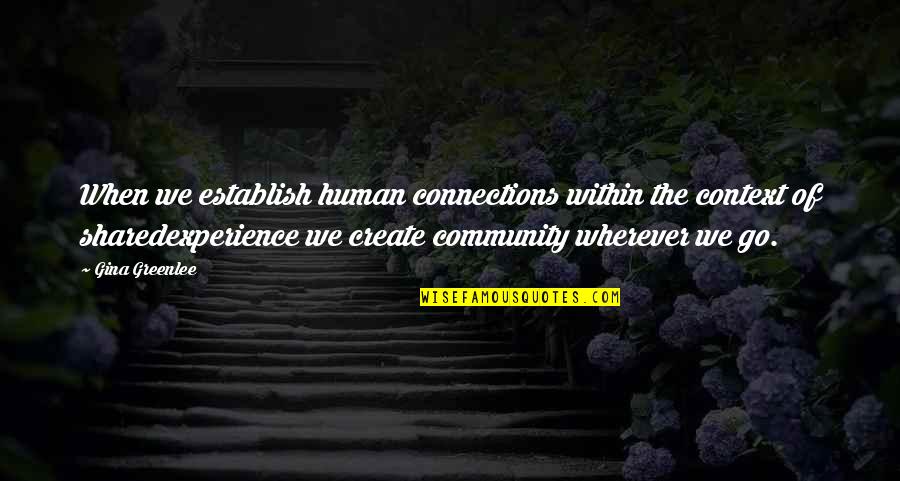 When we establish human connections within the context of shared
experience we create community wherever we go. —
Gina Greenlee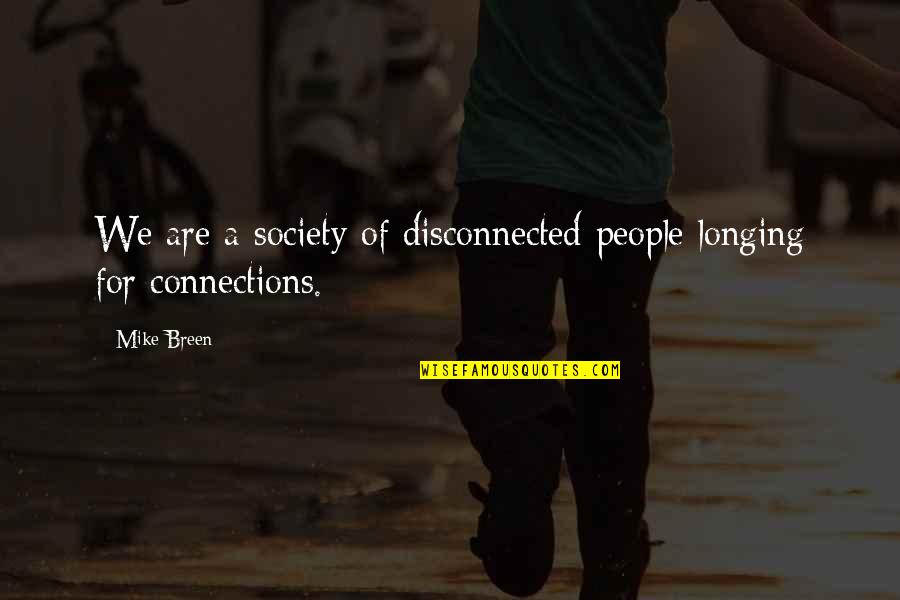 We are a society of disconnected people longing for connections. —
Mike Breen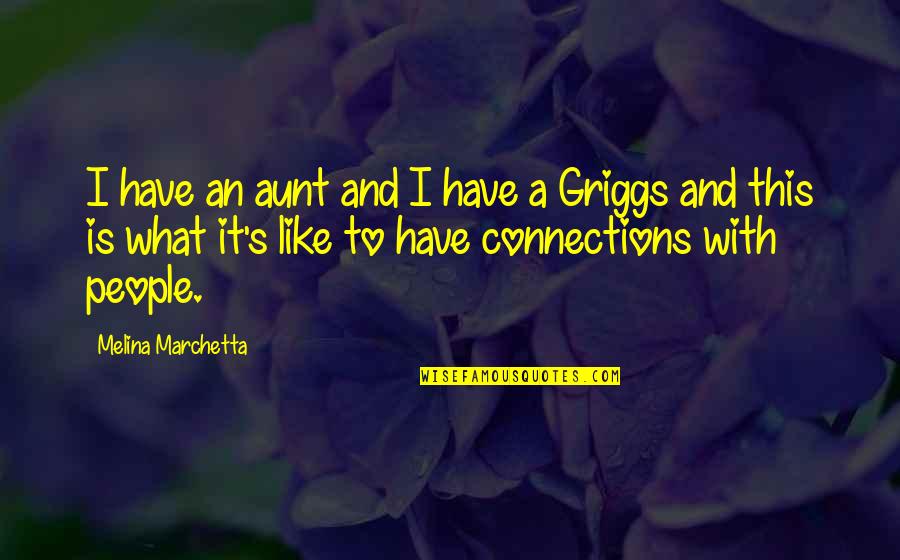 I have an aunt and I have a Griggs and this is what it's like to have
connections with people
. —
Melina Marchetta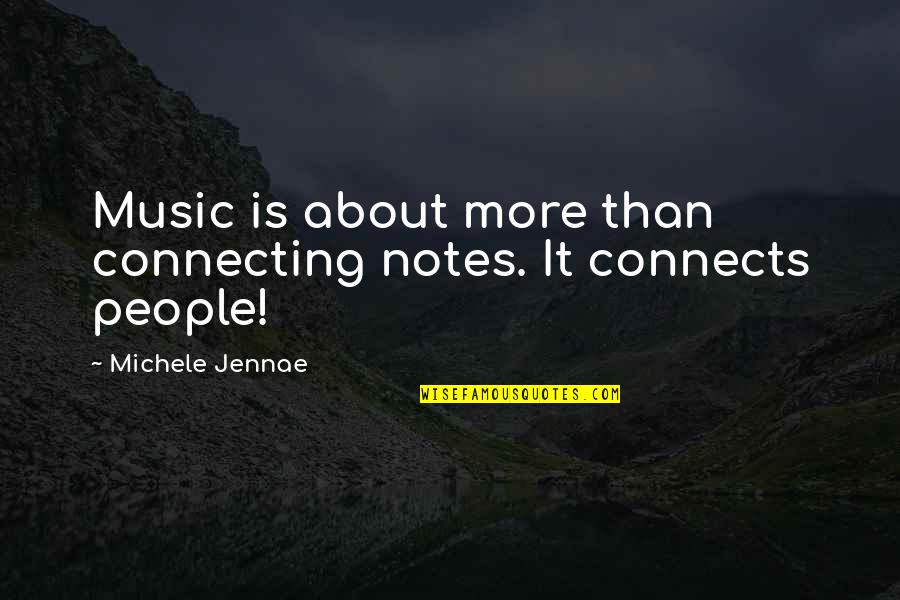 Music is about more than connecting notes. It connects people! —
Michele Jennae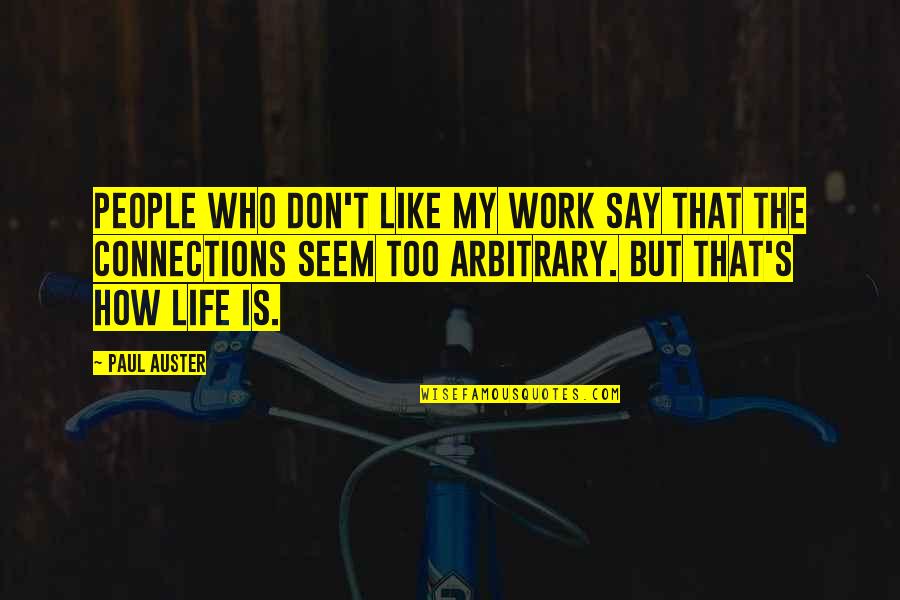 People who don't like my work say that the connections seem too arbitrary. But that's how life is. —
Paul Auster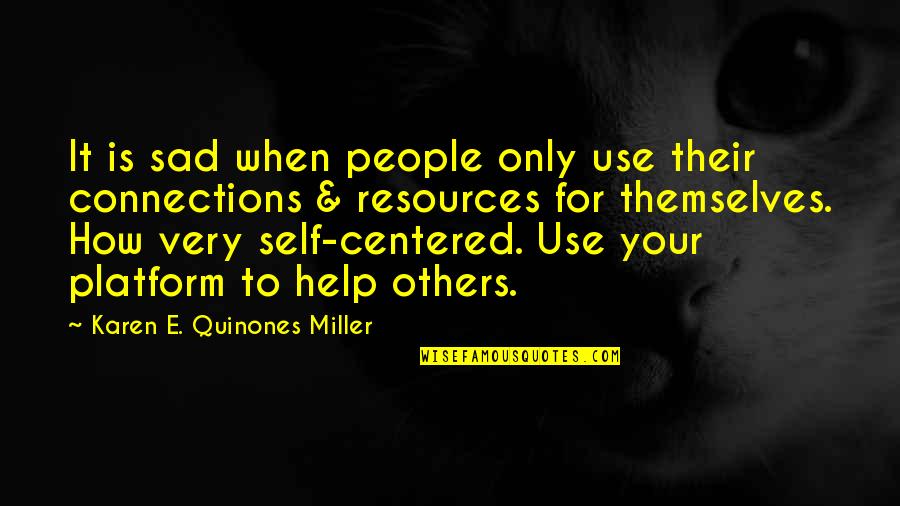 It is sad when people only use their connections & resources for themselves. How very self-centered. Use your platform to help others. —
Karen E. Quinones Miller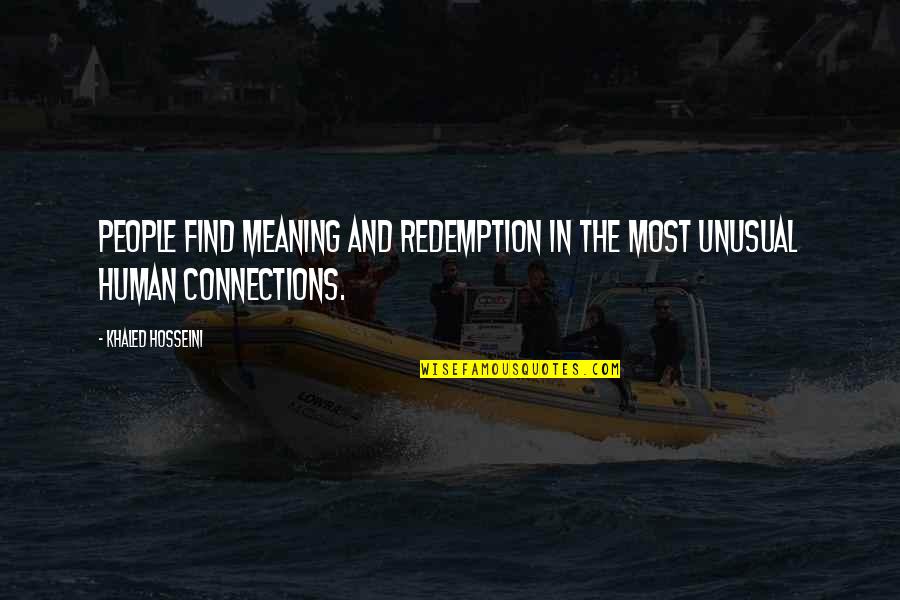 People find meaning and redemption in the most unusual human connections. —
Khaled Hosseini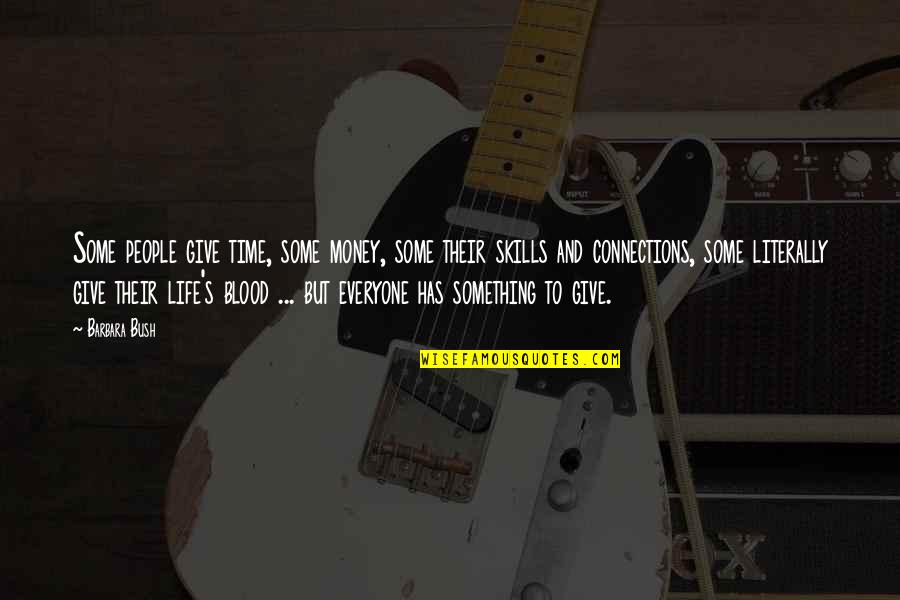 Some people give time, some money, some their skills and connections, some literally give their life's blood ... but everyone has something to give. —
Barbara Bush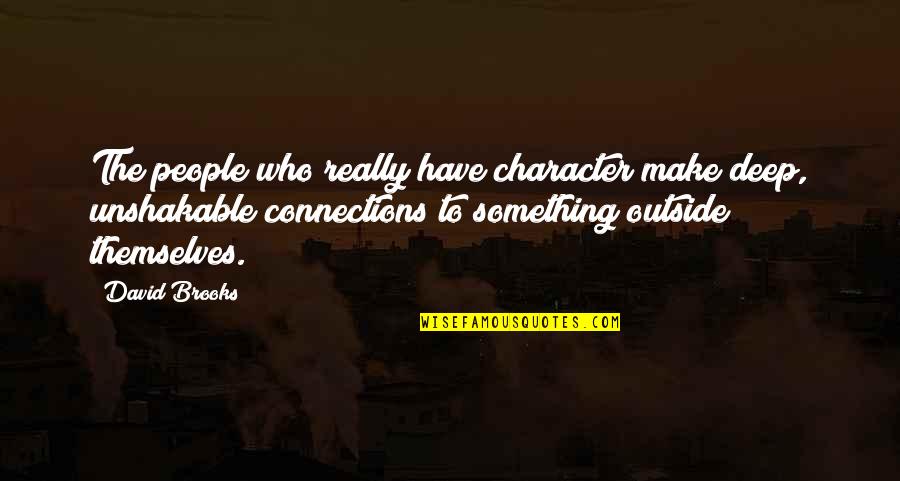 The people who really have character make deep, unshakable connections to something outside themselves. —
David Brooks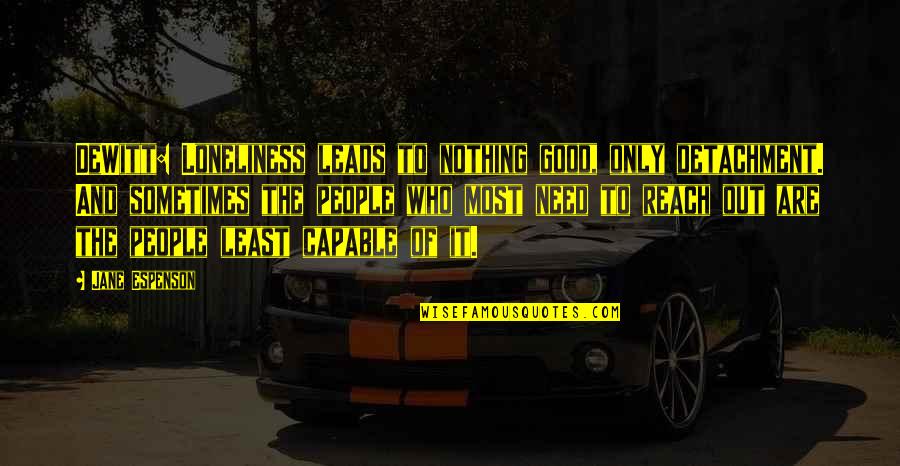 DeWitt: Loneliness leads to nothing good, only detachment. And sometimes the people who most need to reach out are the people least capable of it. —
Jane Espenson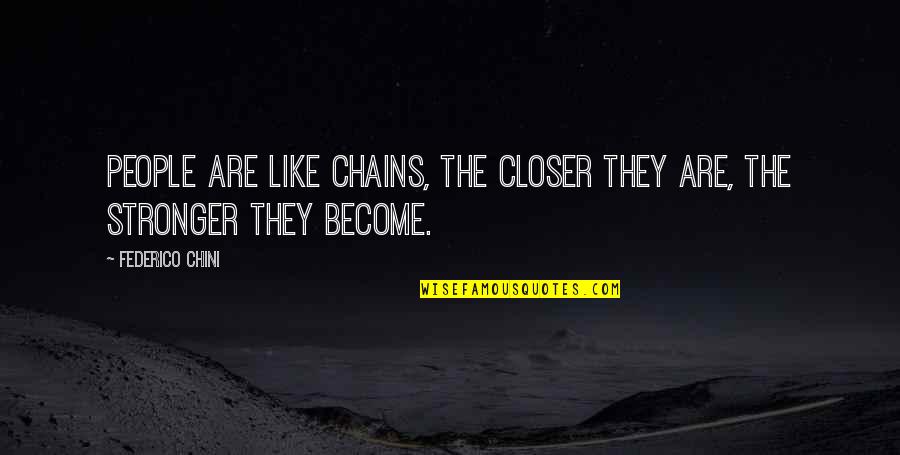 People are like chains, the closer they are, the stronger they become. —
Federico Chini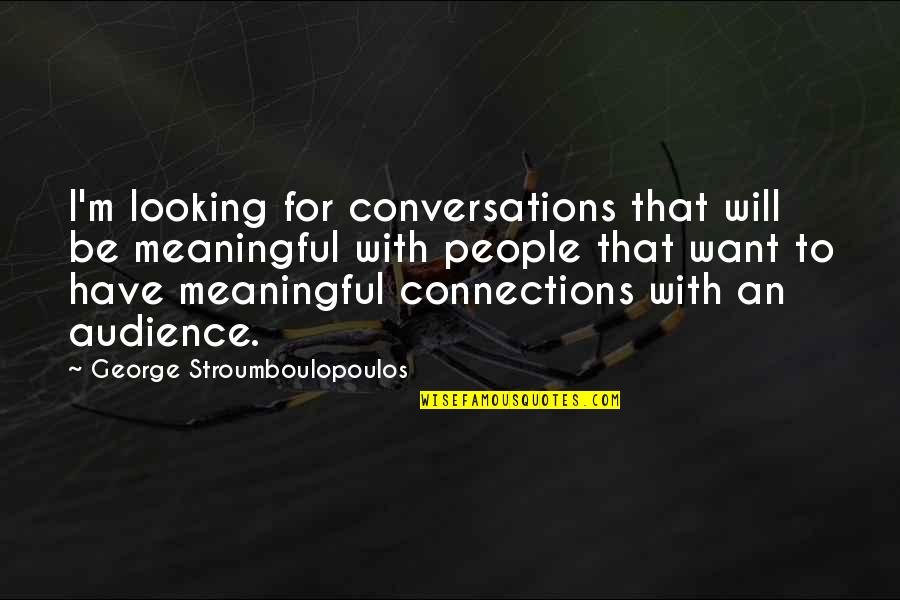 I'm looking for conversations that will be meaningful with people that want to have meaningful connections with an audience. —
George Stroumboulopoulos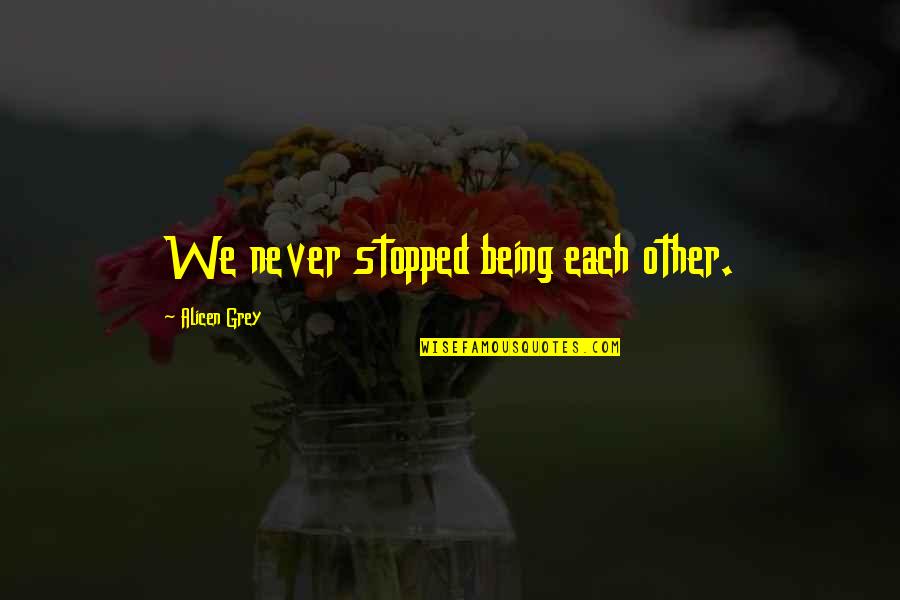 We never stopped being each other. —
Alicen Grey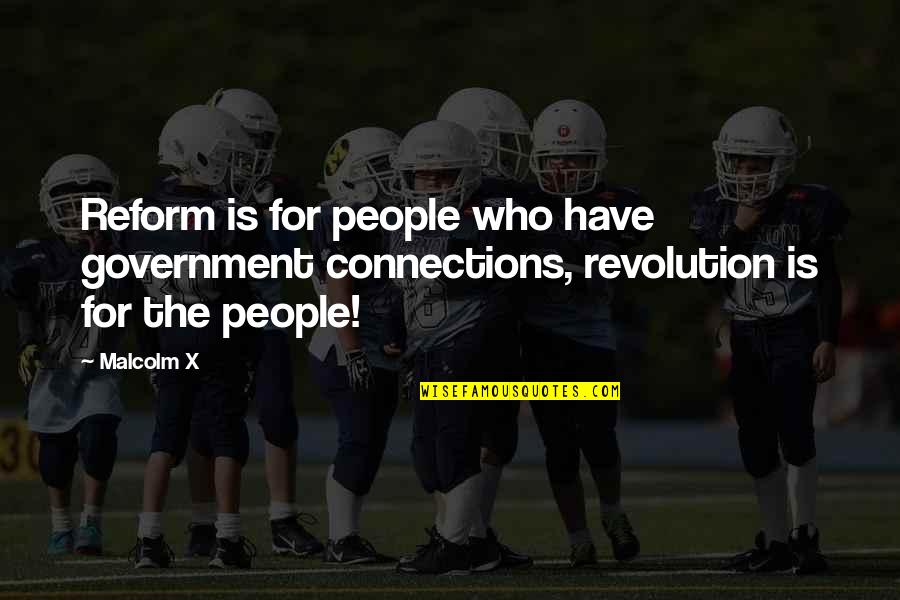 Reform is for people who have government connections, revolution is for the people! —
Malcolm X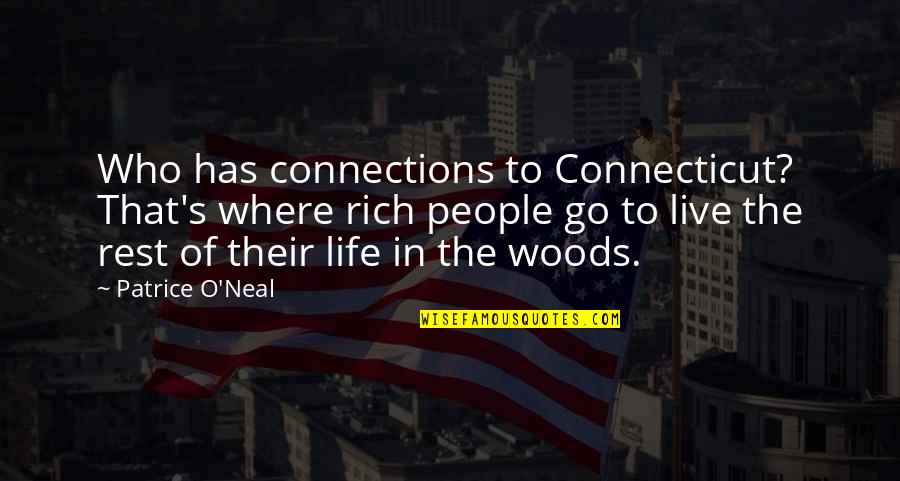 Who has connections to Connecticut? That's where rich people go to live the rest of their life in the woods. —
Patrice O'Neal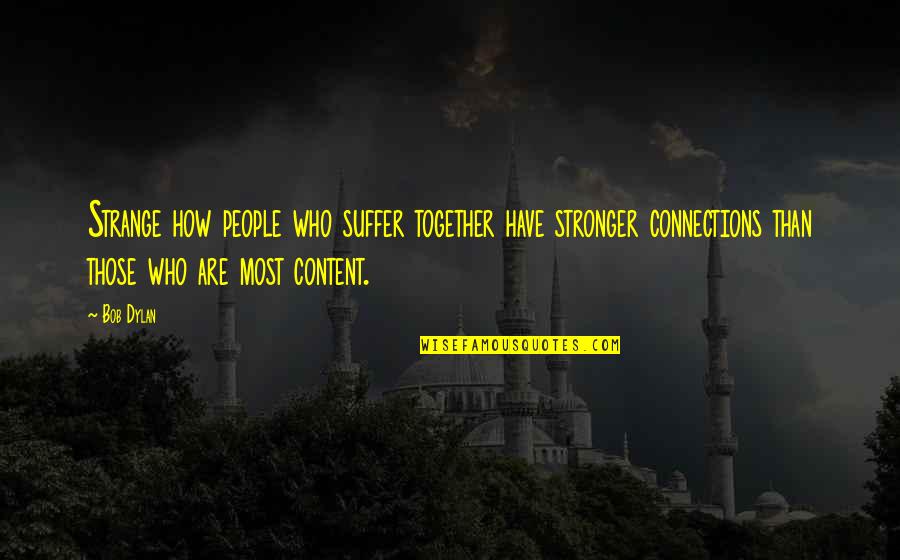 Strange how people who suffer together have stronger connections than those who are most content. —
Bob Dylan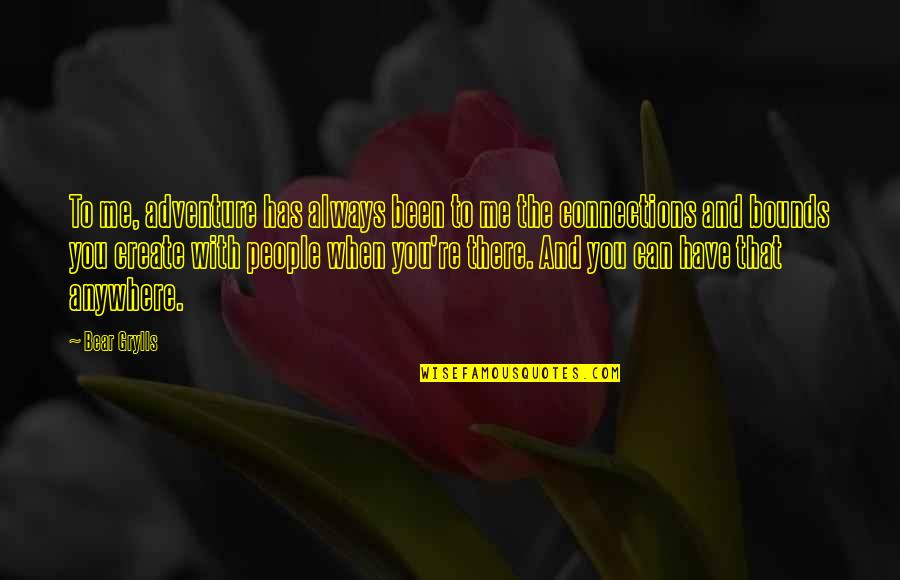 To me, adventure has always been to me the connections and bounds you create with people when you're there. And you can have that anywhere. —
Bear Grylls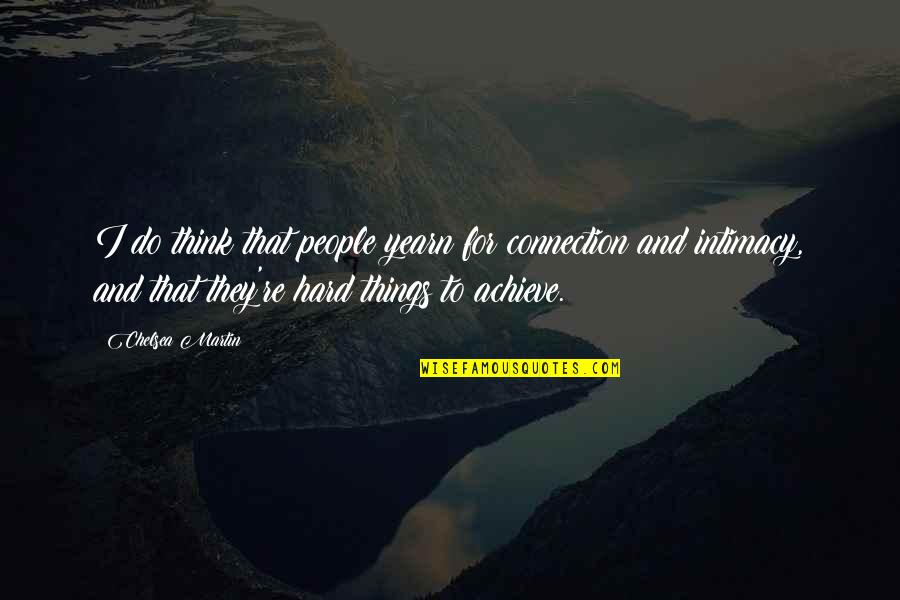 I do think that people yearn for connection and intimacy, and that they're hard things to achieve. —
Chelsea Martin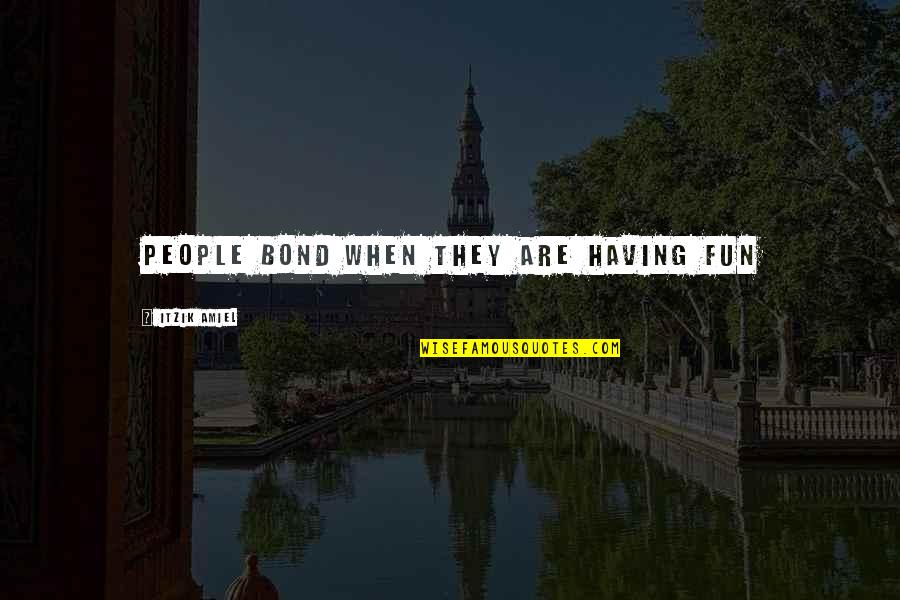 People Bond when they are having fun —
Itzik Amiel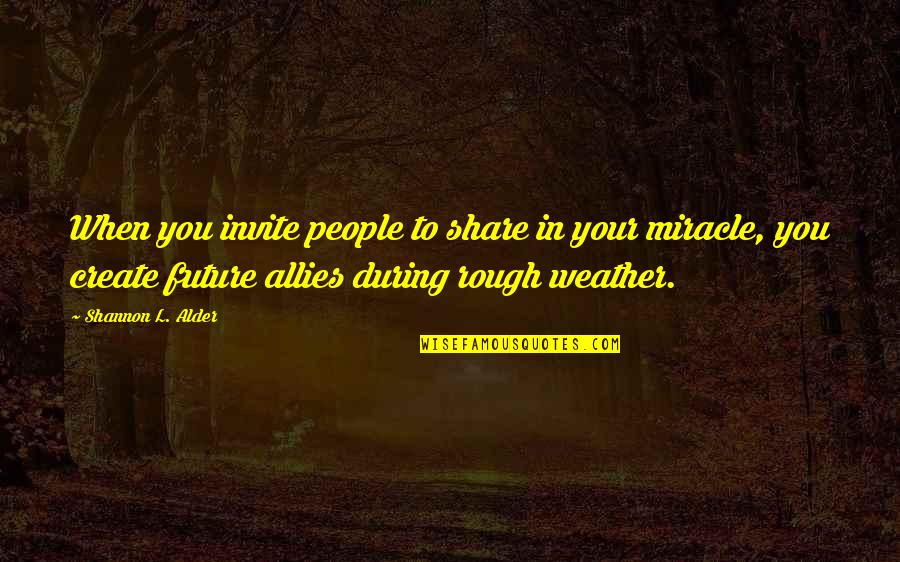 When you invite people to share in your miracle, you create future allies during rough weather. —
Shannon L. Alder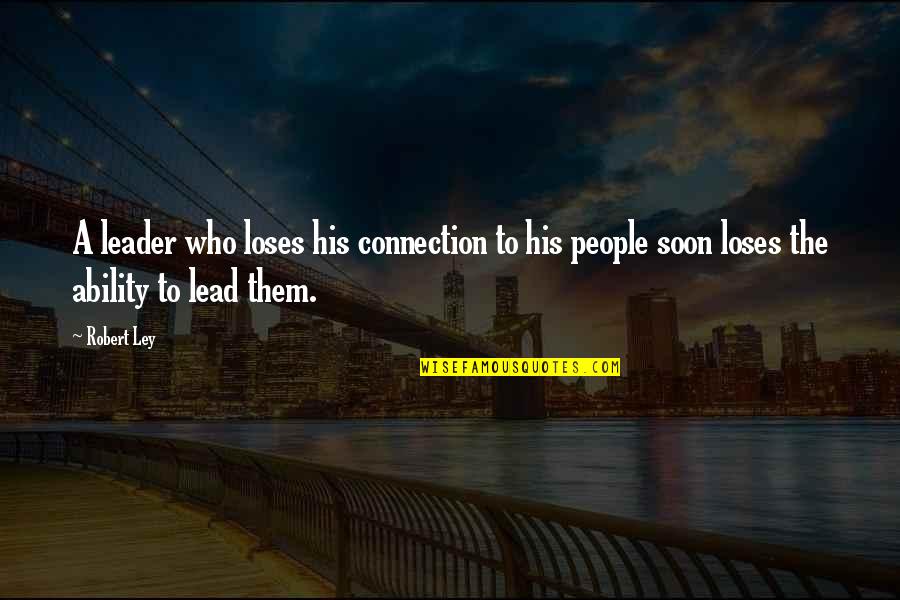 A leader who loses his connection to his people soon loses the ability to lead them. —
Robert Ley