Computer Technology Quotes
Collection of top 60 famous quotes about Computer Technology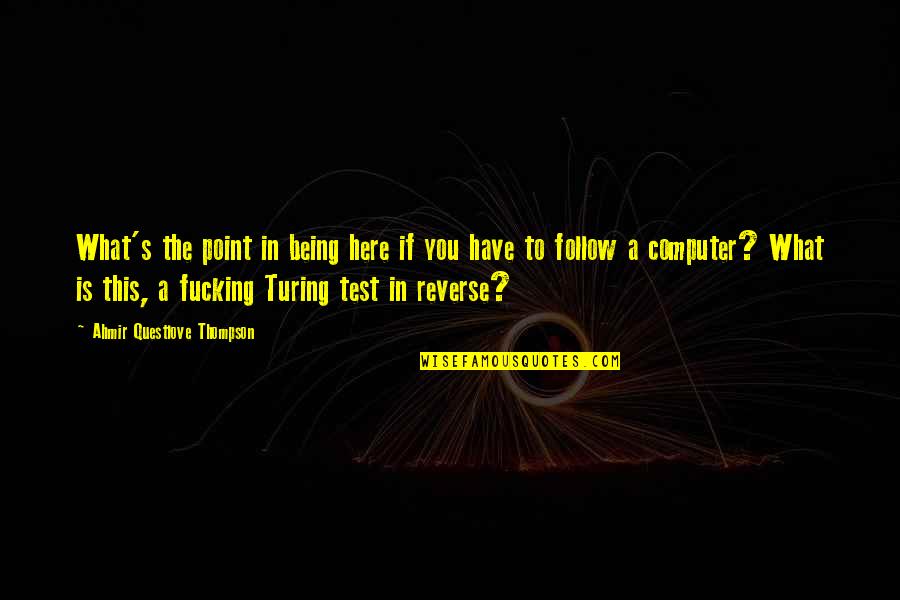 What's the point in being here if you have to follow a computer? What is this, a fucking Turing test in reverse?
—
Ahmir Questlove Thompson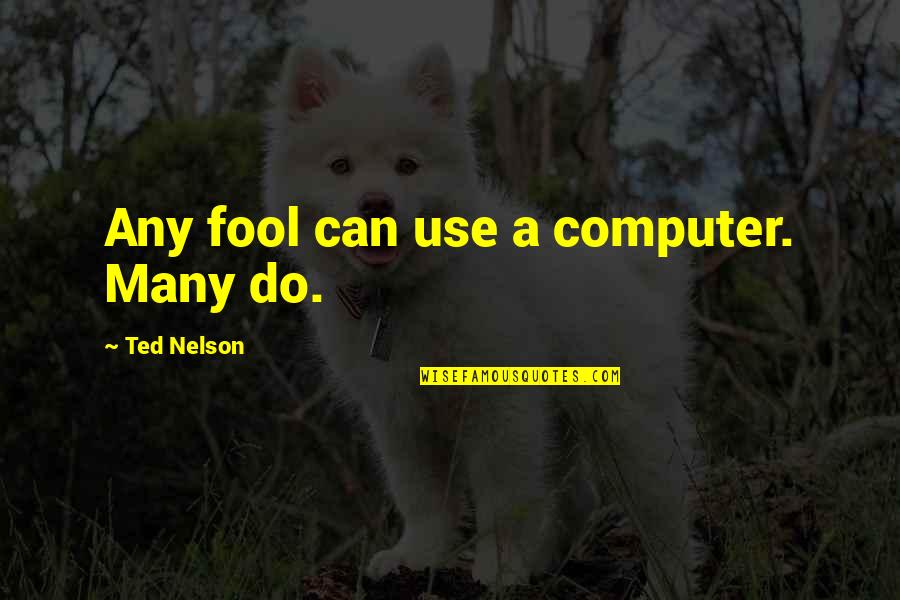 Any fool can use a computer. Many do.
—
Ted Nelson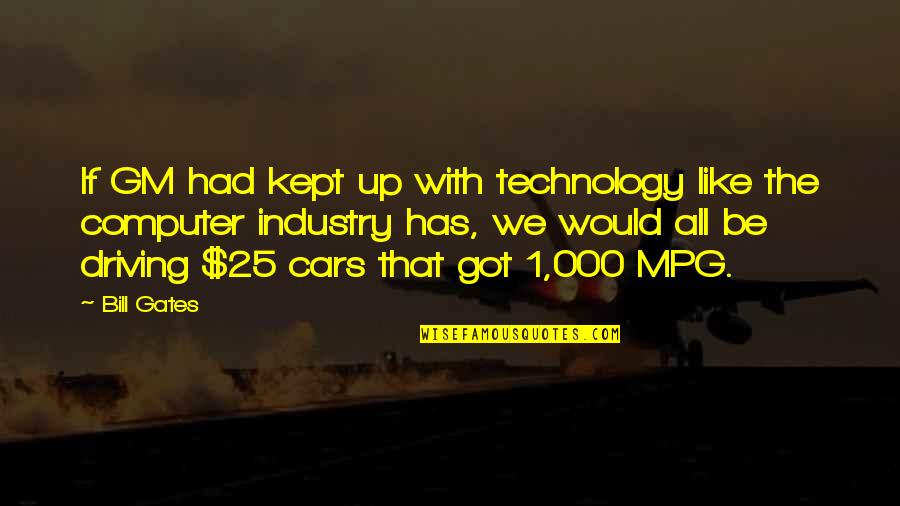 If GM had kept up with technology like the computer industry has, we would all be driving $25 cars that got 1,000 MPG.
—
Bill Gates
The protean nature of the computer is such that it can act like a machine or like a language to be shaped and exploited.
—
Alan Kay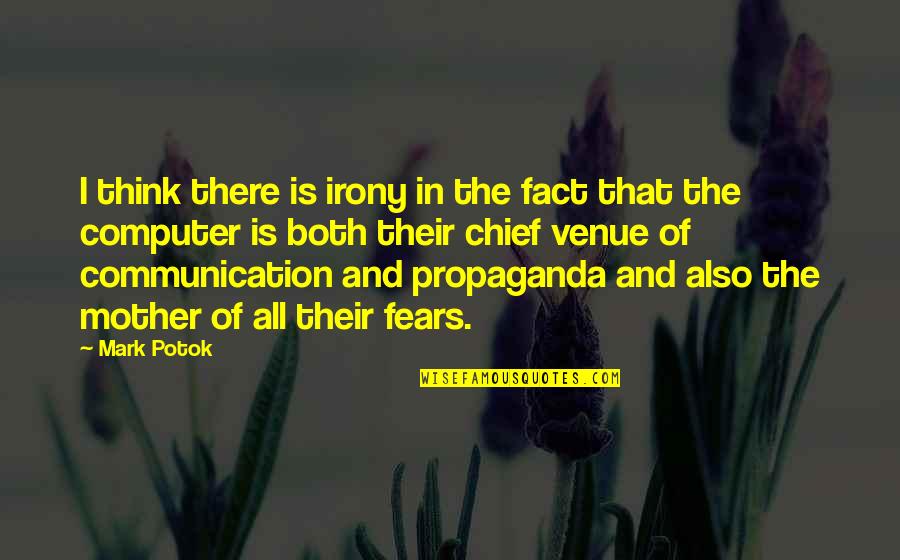 I think there is irony in the fact that the computer is both their chief venue of communication and propaganda and also the mother of all their fears.
—
Mark Potok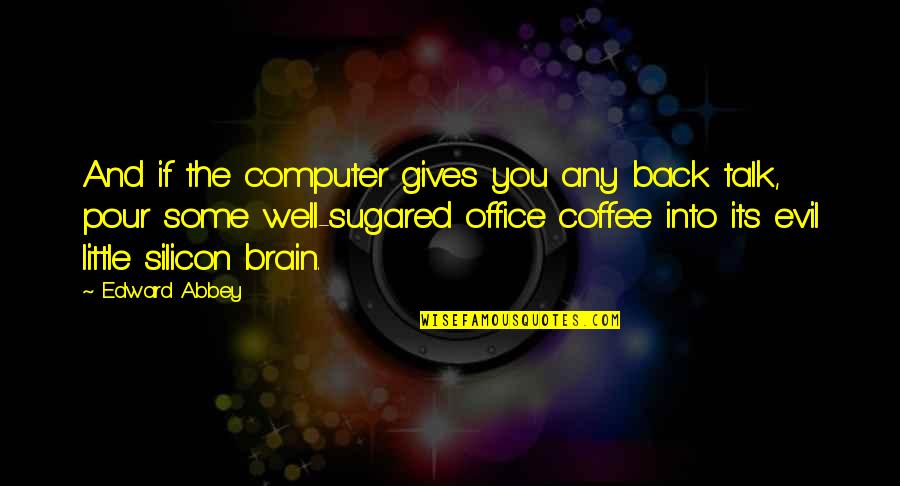 And if the computer gives you any back talk, pour some well-sugared office coffee into its evil little silicon brain.
—
Edward Abbey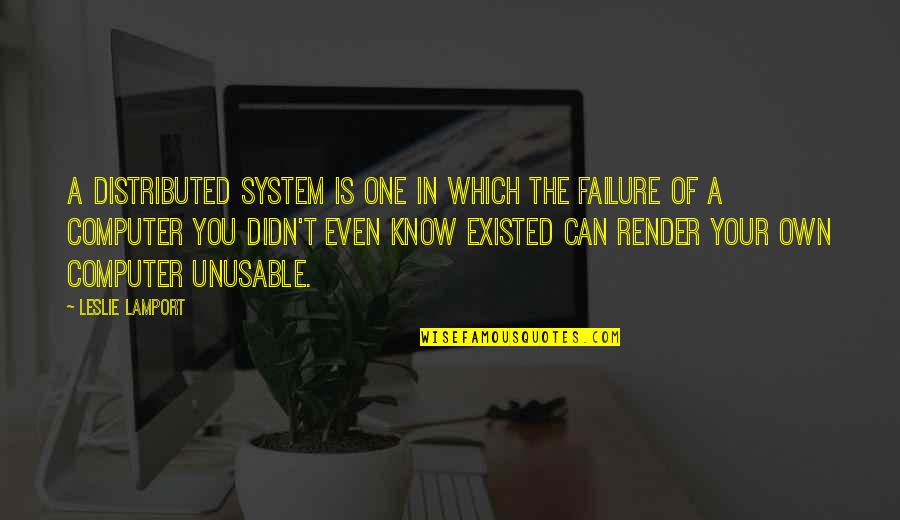 A distributed system is one in which the failure of a computer you didn't even know existed can render your own computer unusable.
—
Leslie Lamport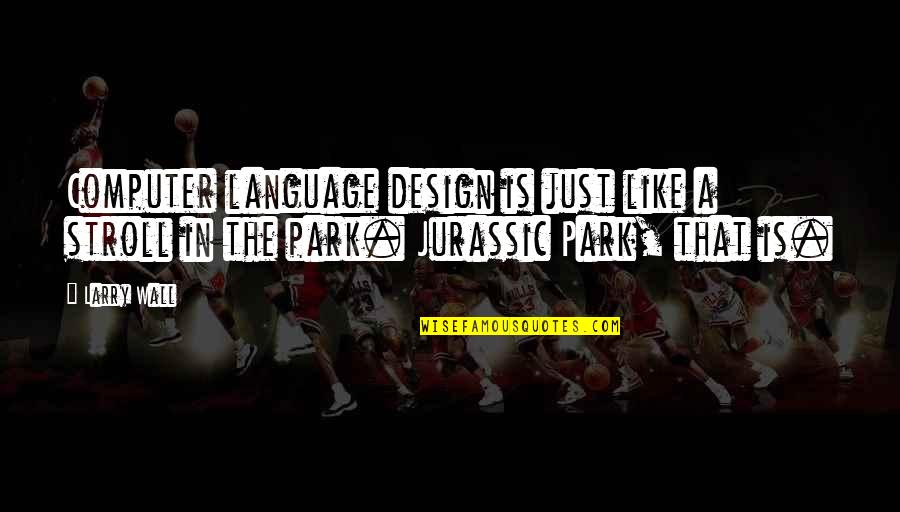 Computer language design is just like a stroll in the park. Jurassic Park, that is.
—
Larry Wall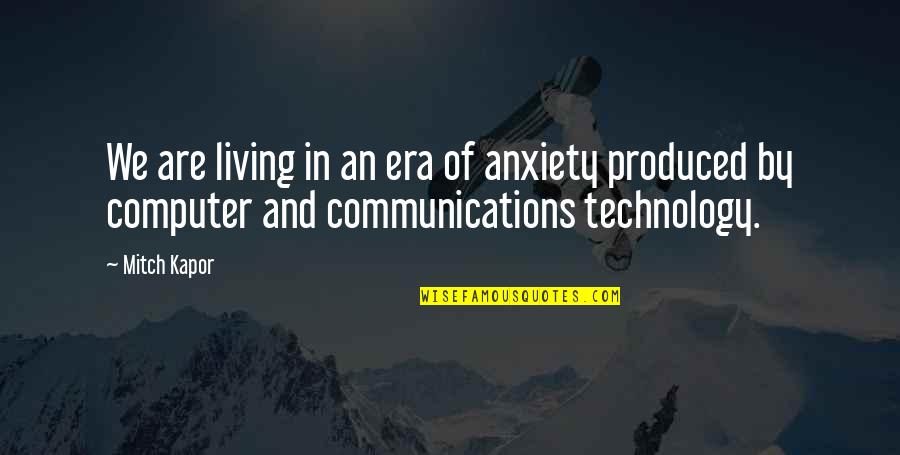 We are living in an era of anxiety produced by computer and communications technology.
—
Mitch Kapor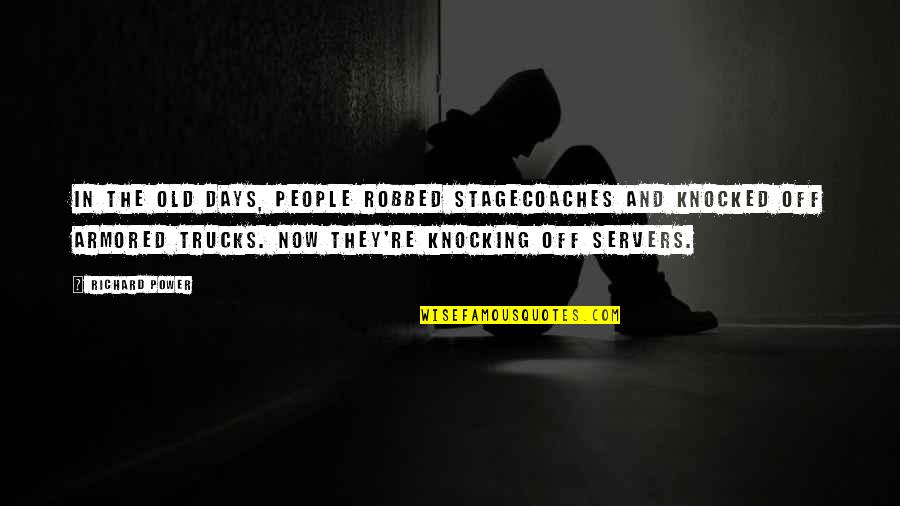 In the old days, people robbed stagecoaches and knocked off armored trucks. Now they're knocking off servers.
—
Richard Power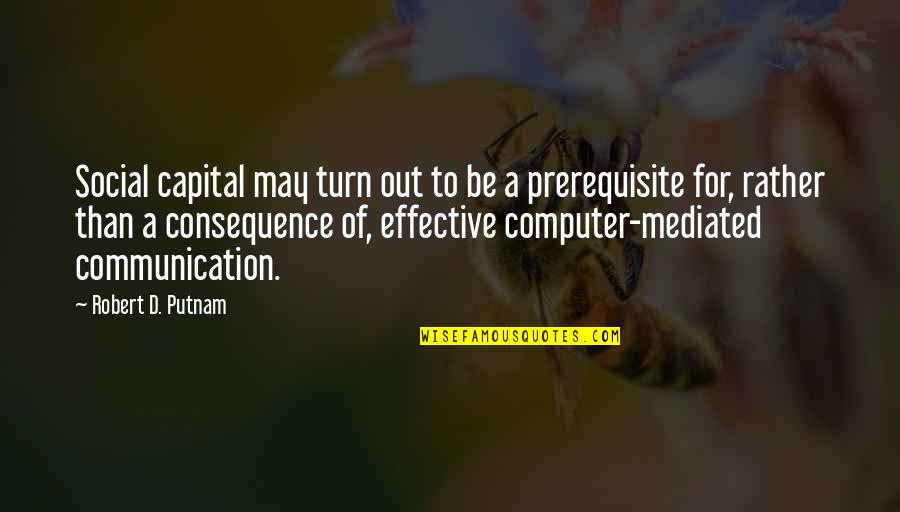 Social capital may turn out to be a prerequisite for, rather than a consequence of, effective computer-mediated communication.
—
Robert D. Putnam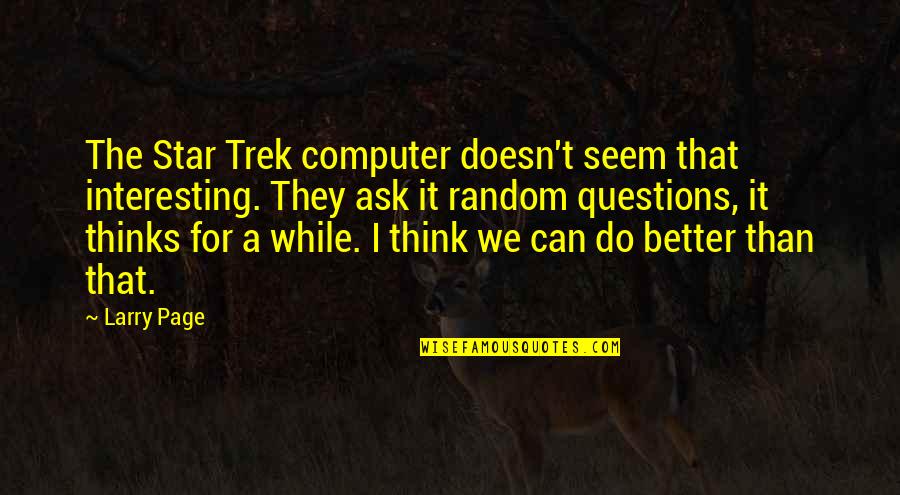 The Star Trek computer doesn't seem that interesting. They ask it random questions, it thinks for a while. I think we can do better than that.
—
Larry Page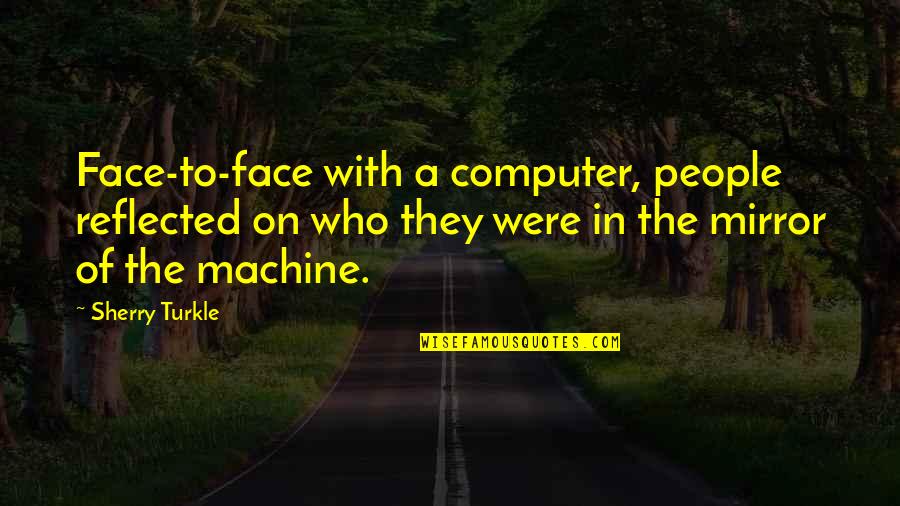 Face-to-face with a computer, people reflected on who they were in the mirror of the machine.
—
Sherry Turkle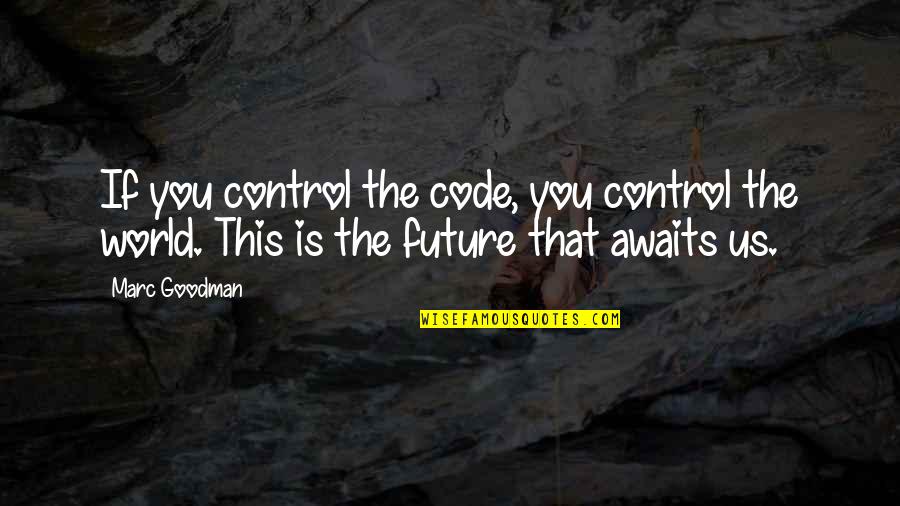 If you control the code, you control the world. This is the future that awaits us.
—
Marc Goodman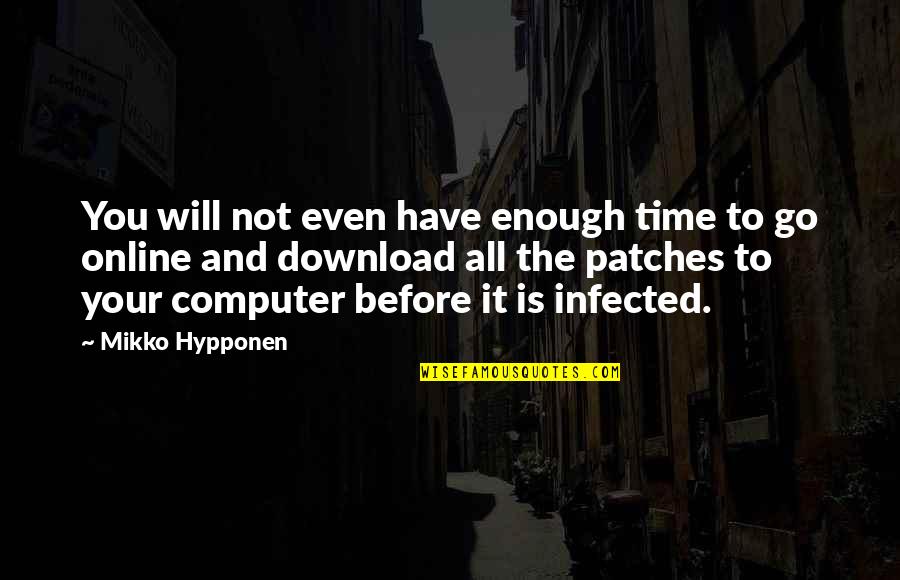 You will not even have enough time to go online and download all the patches to your computer before it is infected. —
Mikko Hypponen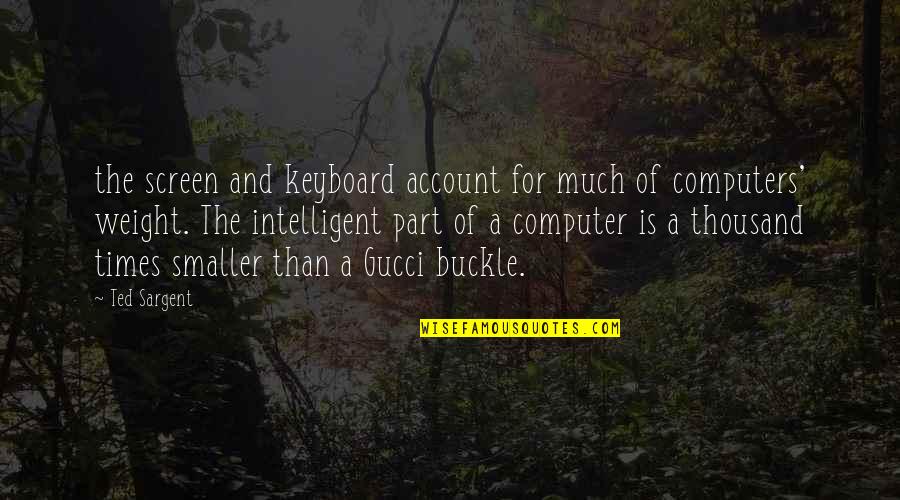 the screen and keyboard account for much of computers' weight. The intelligent part of a computer is a thousand times smaller than a Gucci buckle. —
Ted Sargent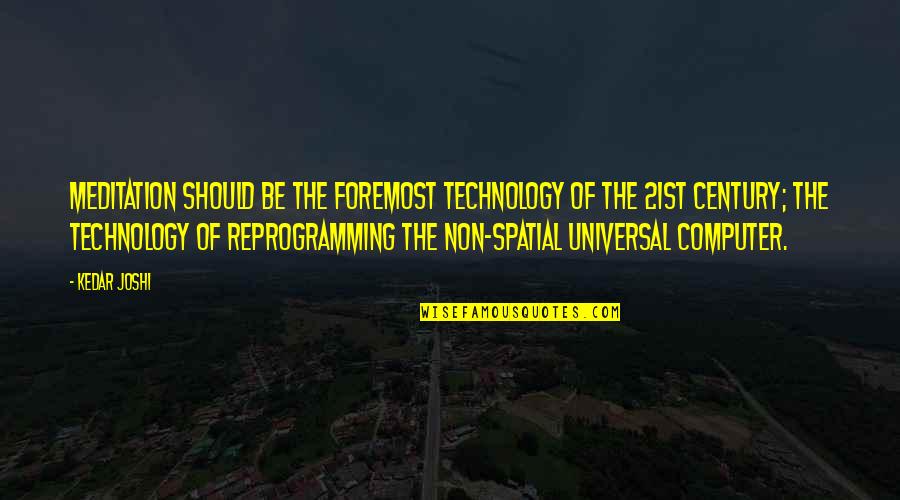 Meditation should be the foremost technology of the 21st century; the technology of reprogramming the non-spatial universal computer. —
Kedar Joshi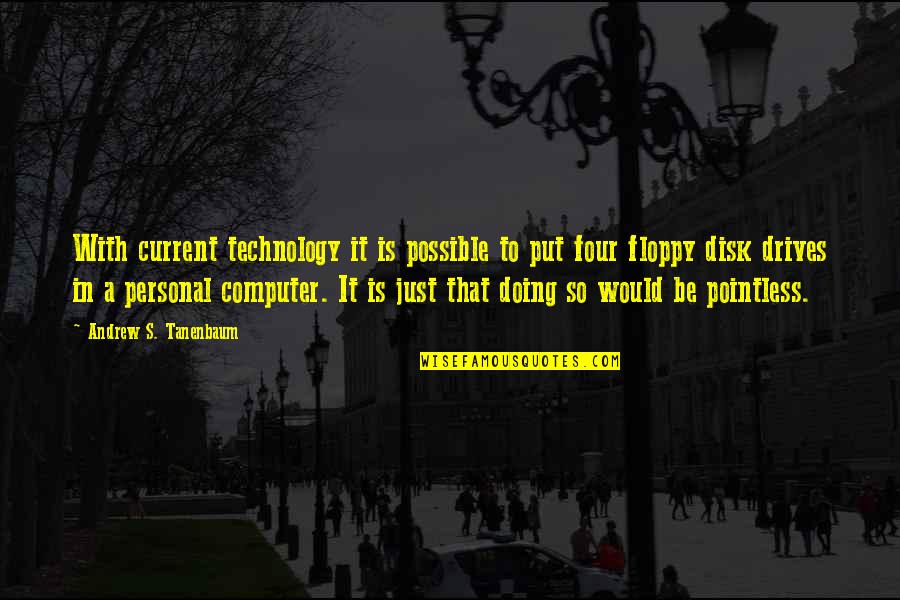 With current technology it is possible to put four floppy disk drives in a personal computer. It is just that doing so would be pointless. —
Andrew S. Tanenbaum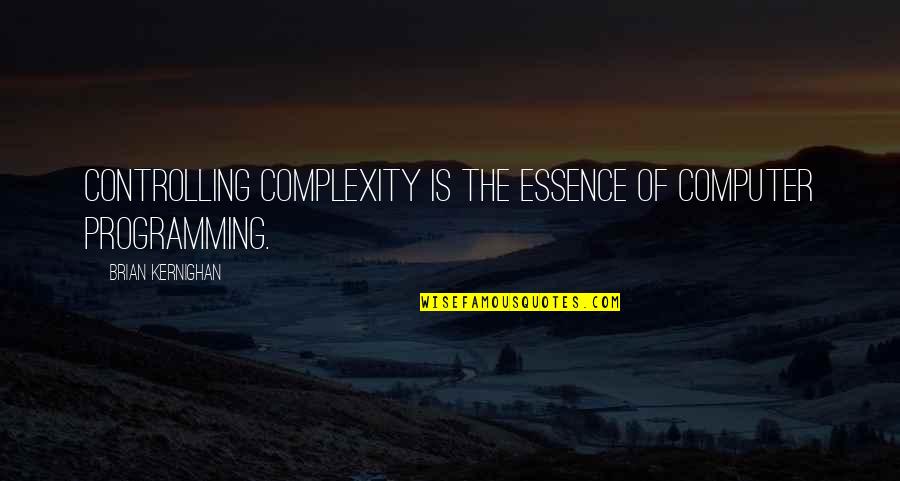 Controlling complexity is the essence of computer programming. —
Brian Kernighan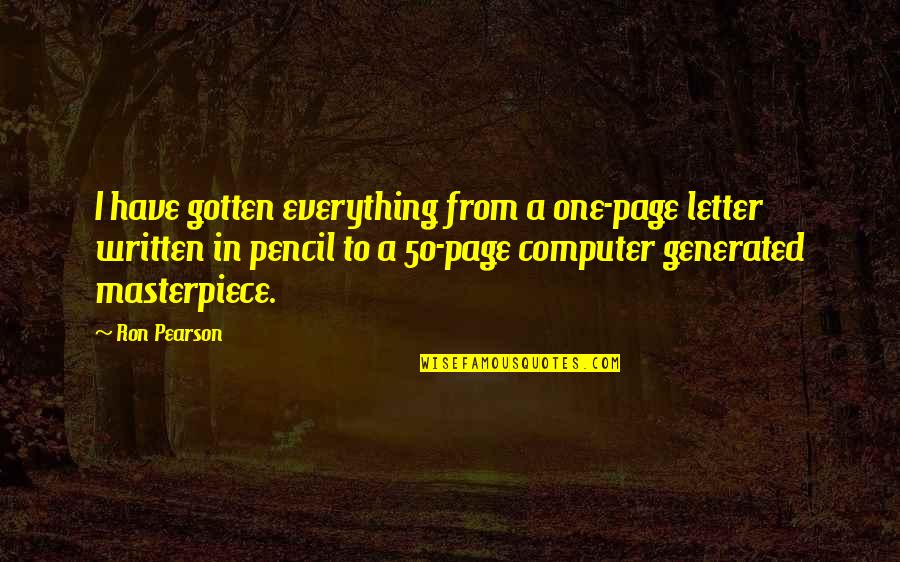 I have gotten everything from a one-page letter written in pencil to a 50-page computer generated masterpiece. —
Ron Pearson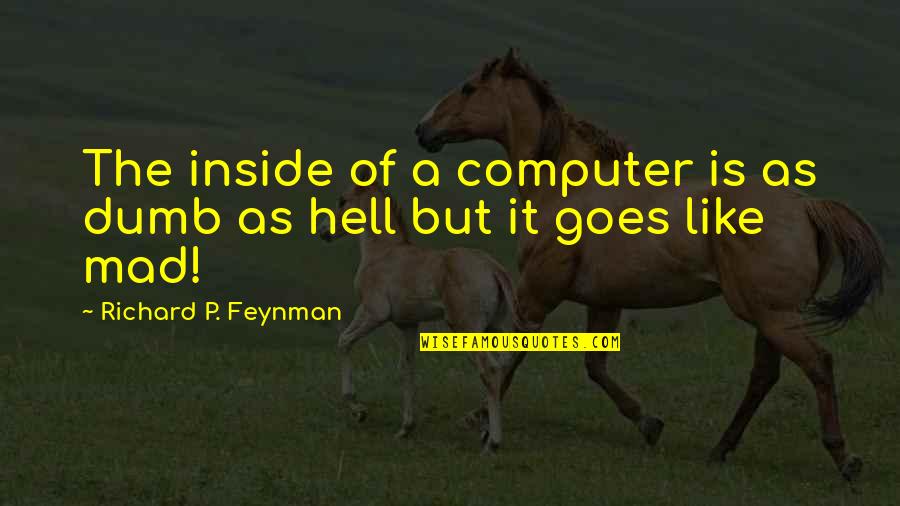 The inside of a computer is as dumb as hell but it goes like mad! —
Richard P. Feynman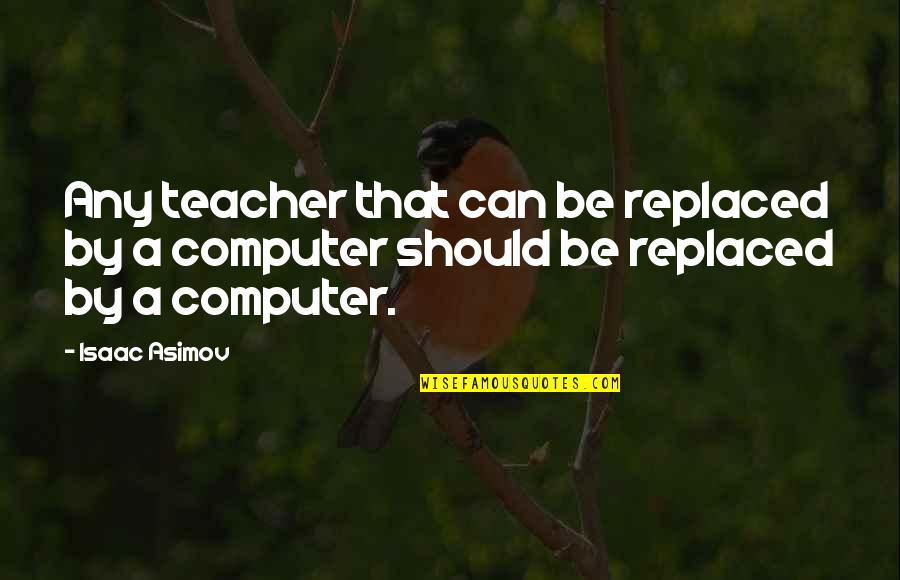 Any teacher that can be replaced by a computer should be replaced by a computer. —
Isaac Asimov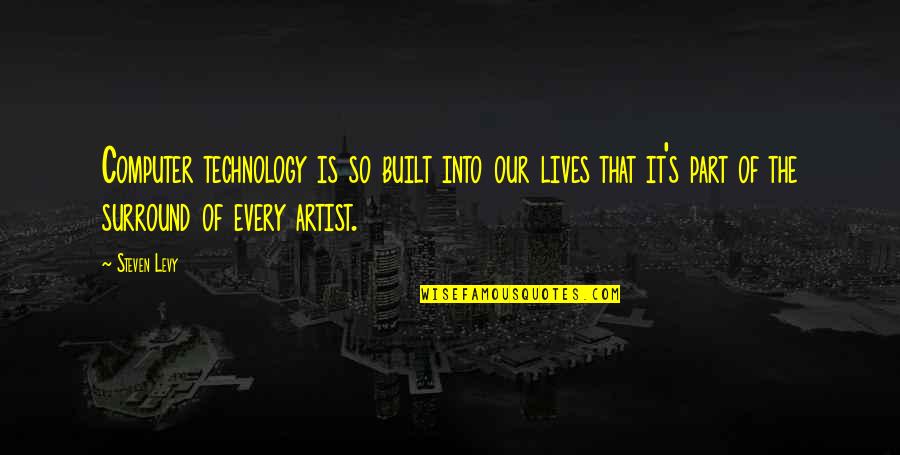 Computer technology
is so built into our lives that it's part of the surround of every artist. —
Steven Levy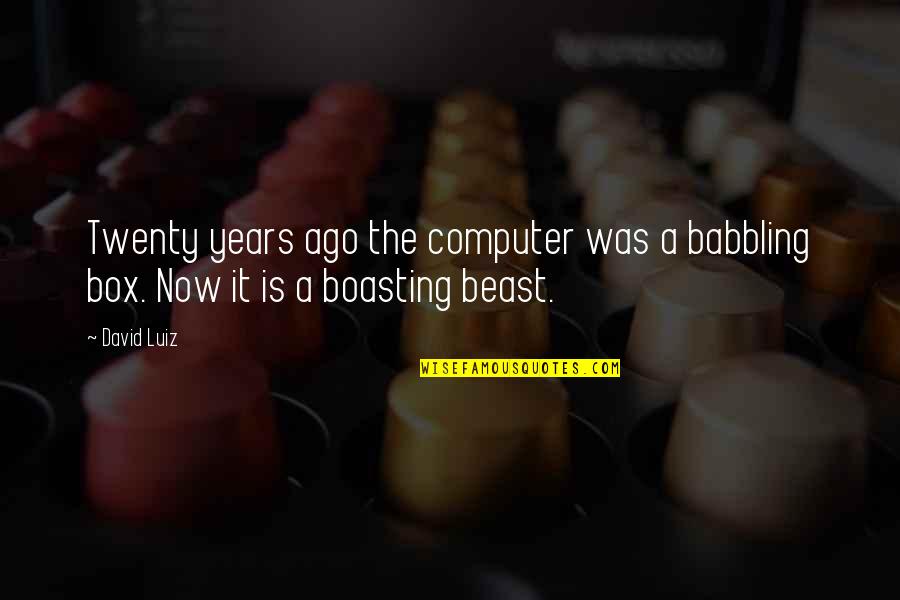 Twenty years ago the computer was a babbling box. Now it is a boasting beast. —
David Luiz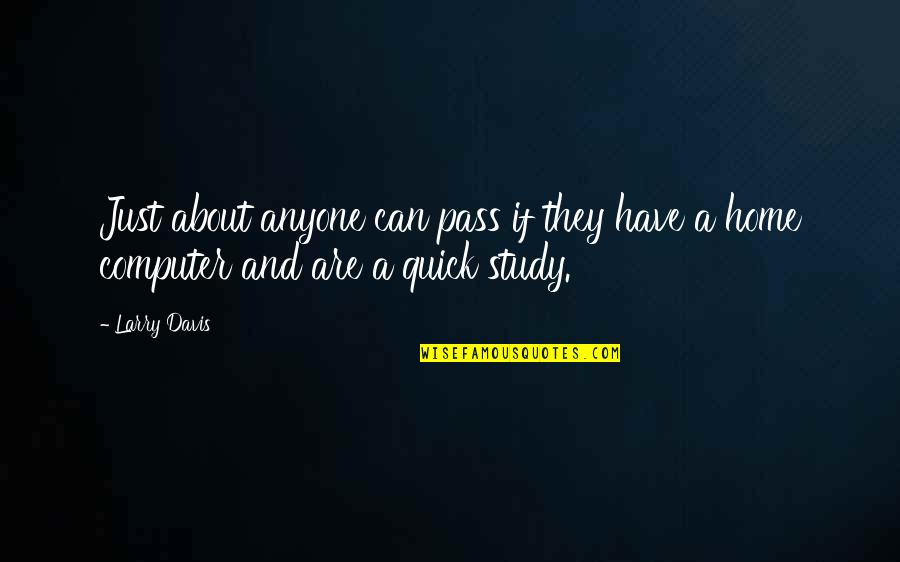 Just about anyone can pass if they have a home computer and are a quick study. —
Larry Davis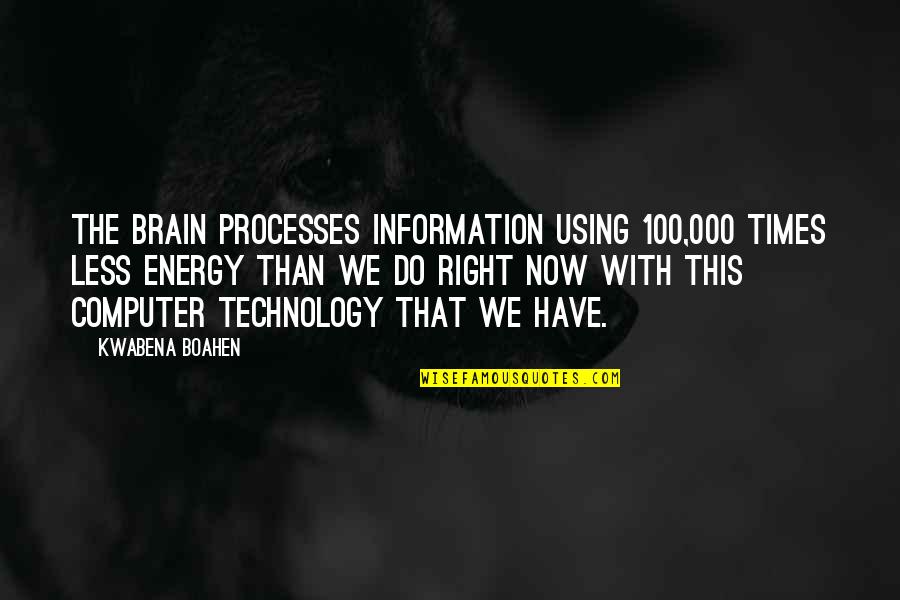 The brain processes information using 100,000 times less energy than we do right now with this
computer technology
that we have. —
Kwabena Boahen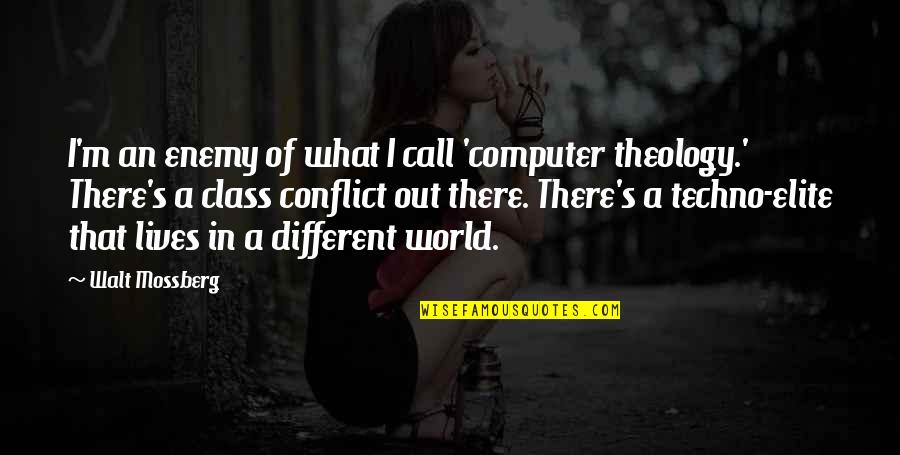 I'm an enemy of what I call 'computer theology.' There's a class conflict out there. There's a techno-elite that lives in a different world. —
Walt Mossberg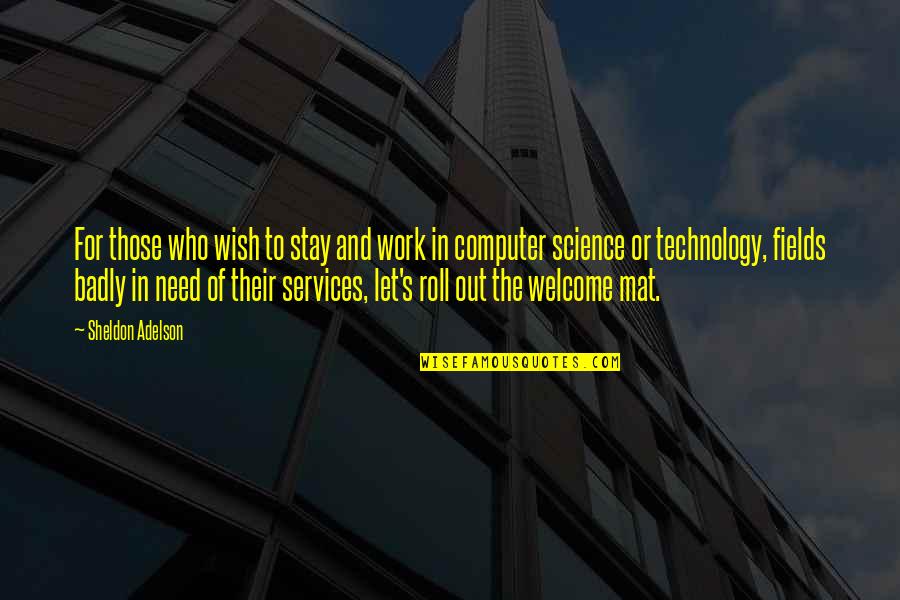 For those who wish to stay and work in computer science or technology, fields badly in need of their services, let's roll out the welcome mat. —
Sheldon Adelson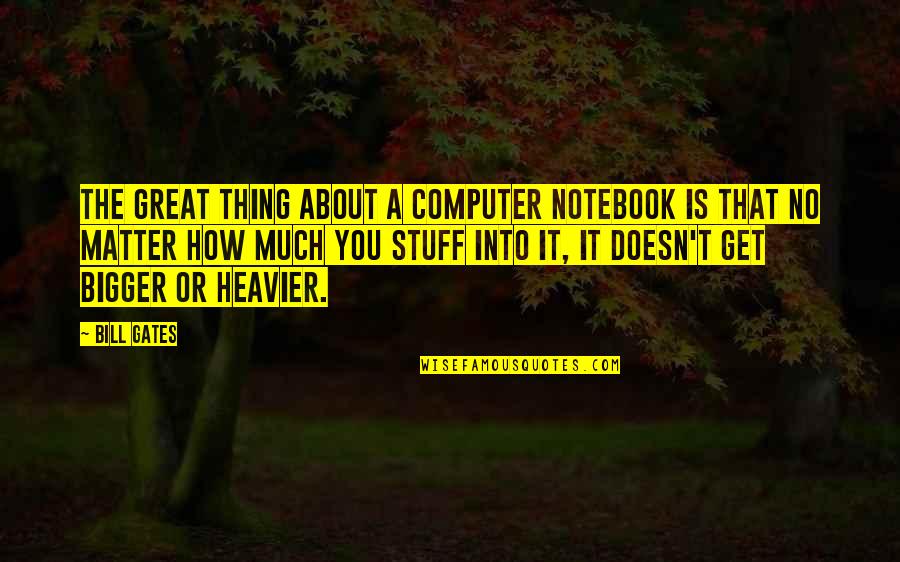 The great thing about a computer notebook is that no matter how much you stuff into it, it doesn't get bigger or heavier. —
Bill Gates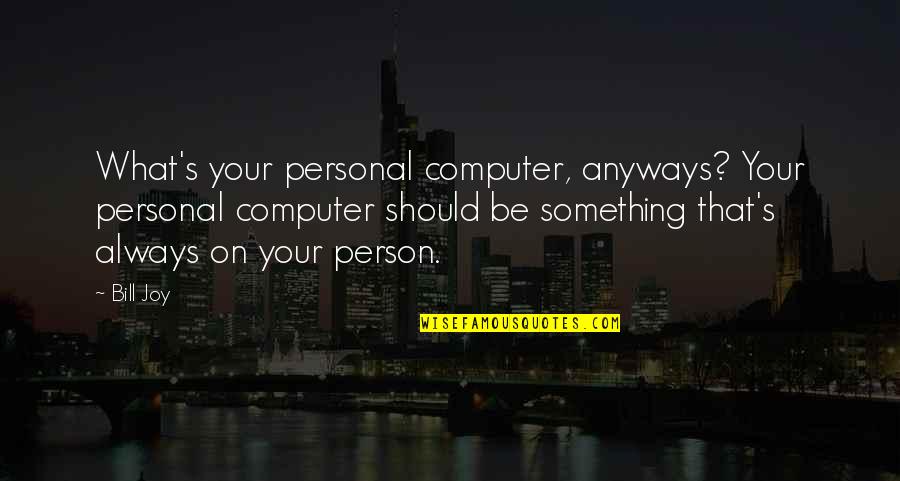 What's your personal computer, anyways? Your personal computer should be something that's always on your person. —
Bill Joy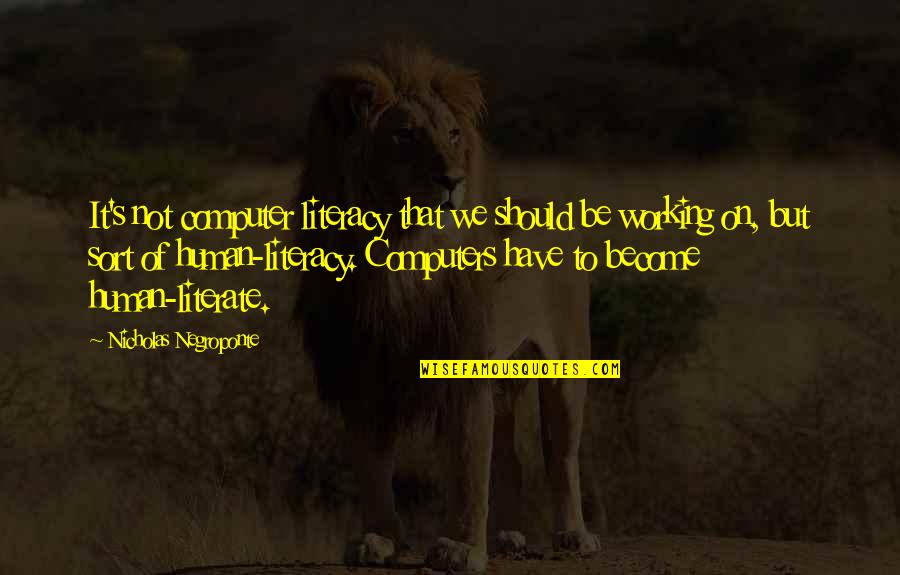 It's not computer literacy that we should be working on, but sort of human-literacy. Computers have to become human-literate. —
Nicholas Negroponte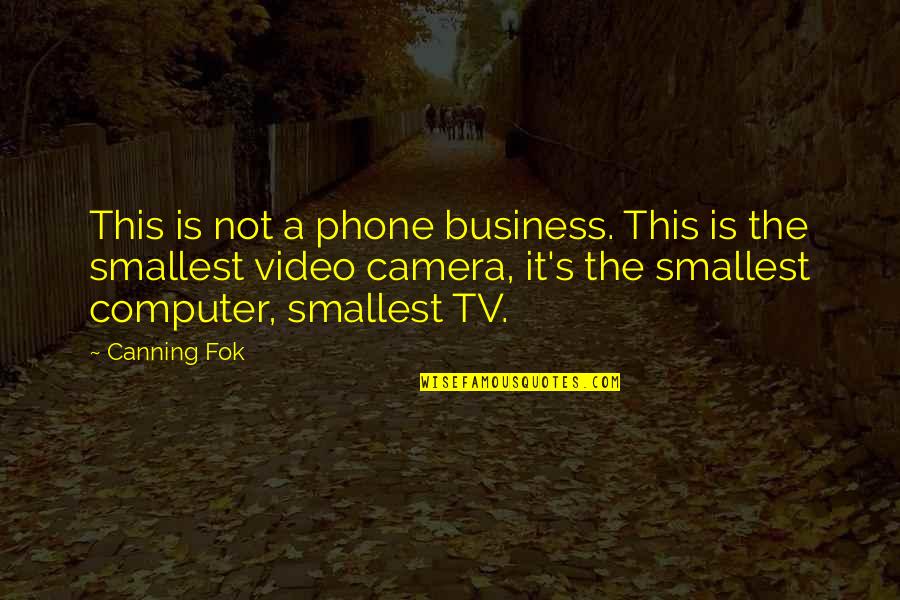 This is not a phone business. This is the smallest video camera, it's the smallest computer, smallest TV. —
Canning Fok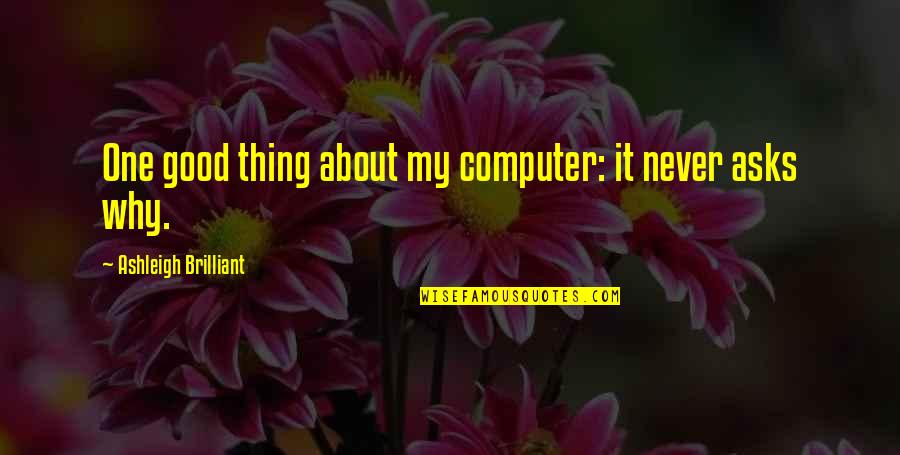 One good thing about my computer: it never asks why. —
Ashleigh Brilliant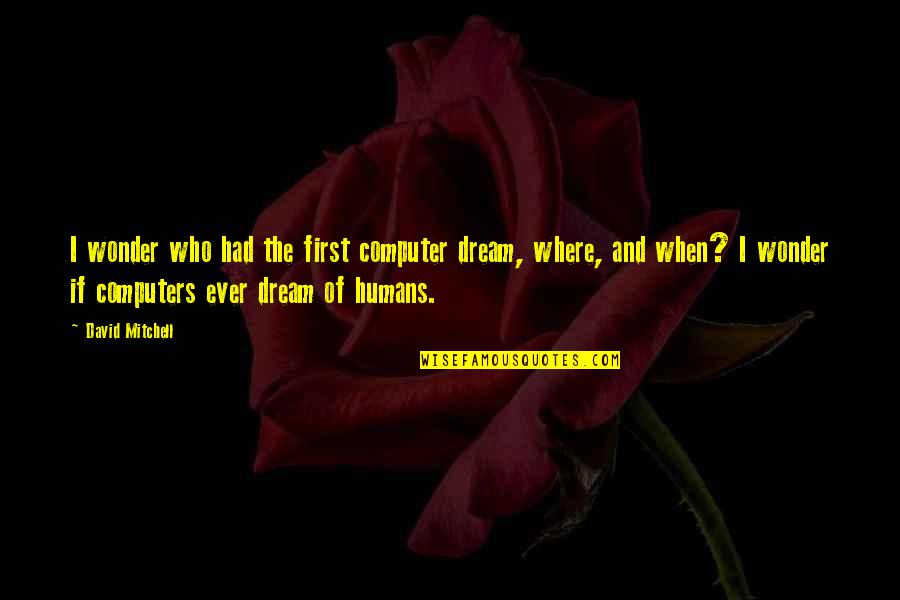 I wonder who had the first computer dream, where, and when? I wonder if computers ever dream of humans. —
David Mitchell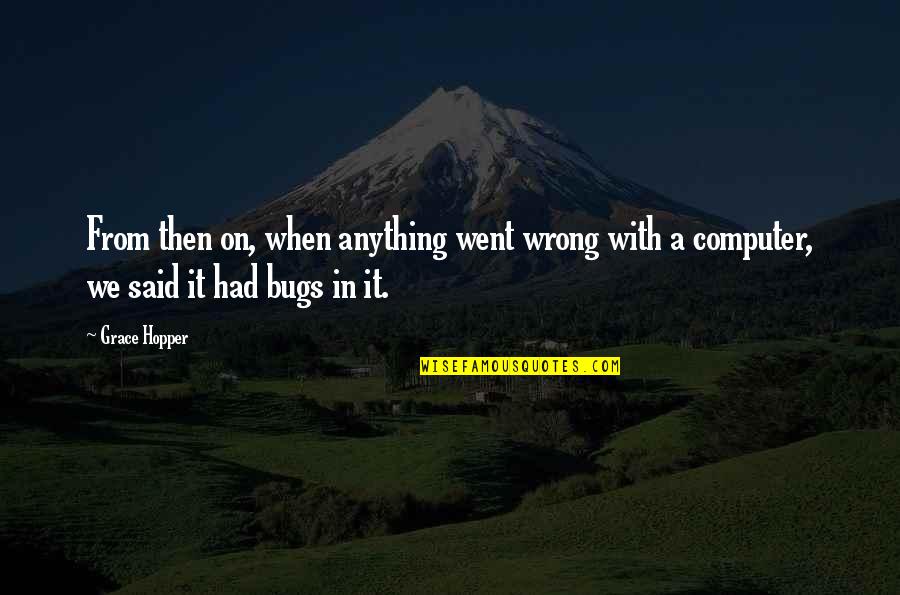 From then on, when anything went wrong with a computer, we said it had bugs in it. —
Grace Hopper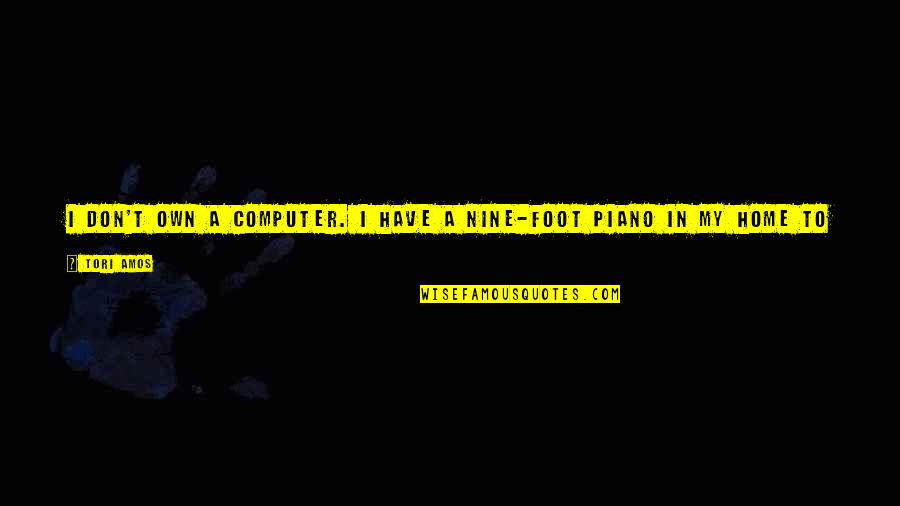 I don't own a computer. I have a nine-foot piano in my home to compose my messages. Why would I want a one-foot computer to do the same thing? —
Tori Amos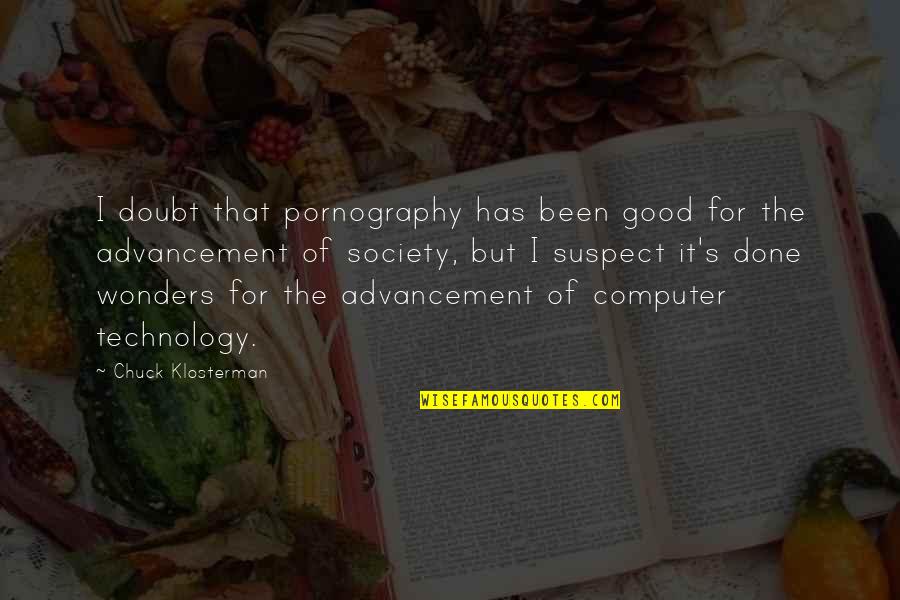 I doubt that pornography has been good for the advancement of society, but I suspect it's done wonders for the advancement of
computer technology
. —
Chuck Klosterman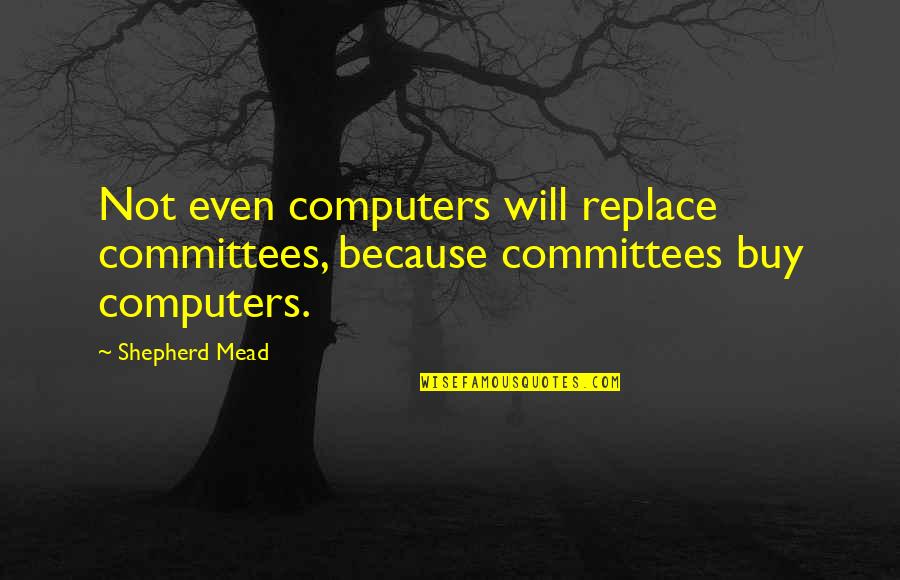 Not even computers will replace committees, because committees buy computers. —
Shepherd Mead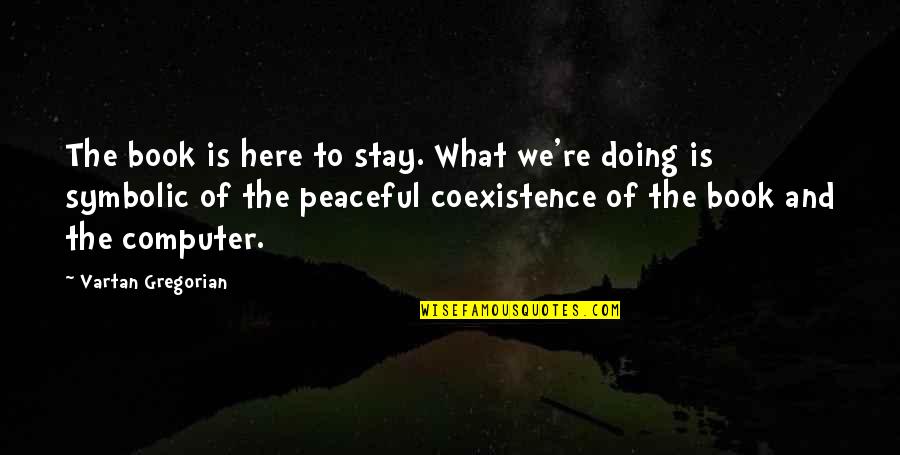 The book is here to stay. What we're doing is symbolic of the peaceful coexistence of the book and the computer. —
Vartan Gregorian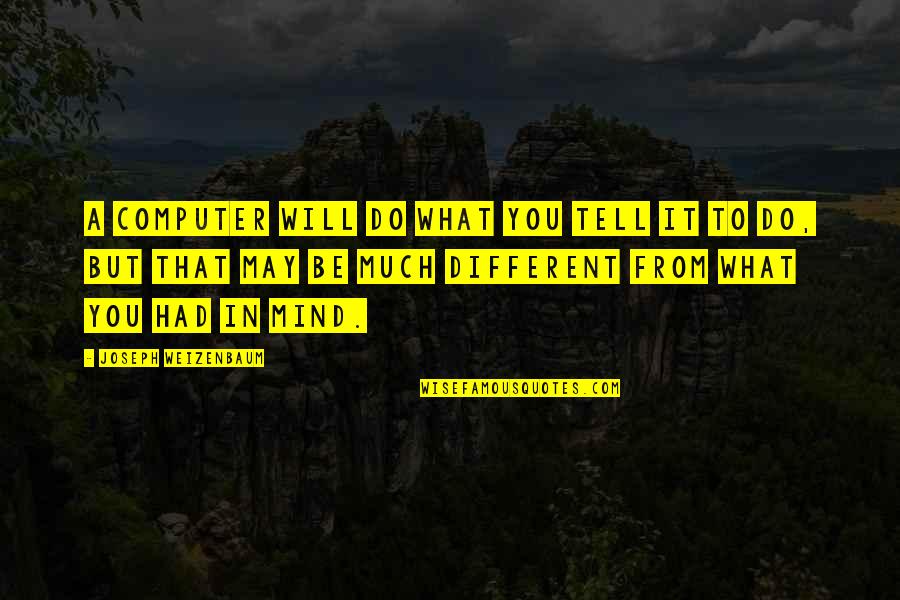 A computer will do what you tell it to do, but that may be much different from what you had in mind. —
Joseph Weizenbaum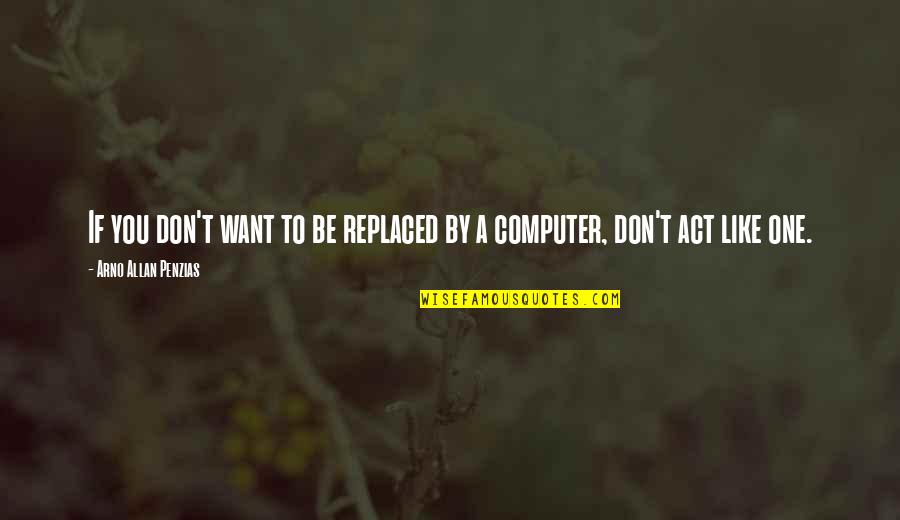 If you don't want to be replaced by a computer, don't act like one. —
Arno Allan Penzias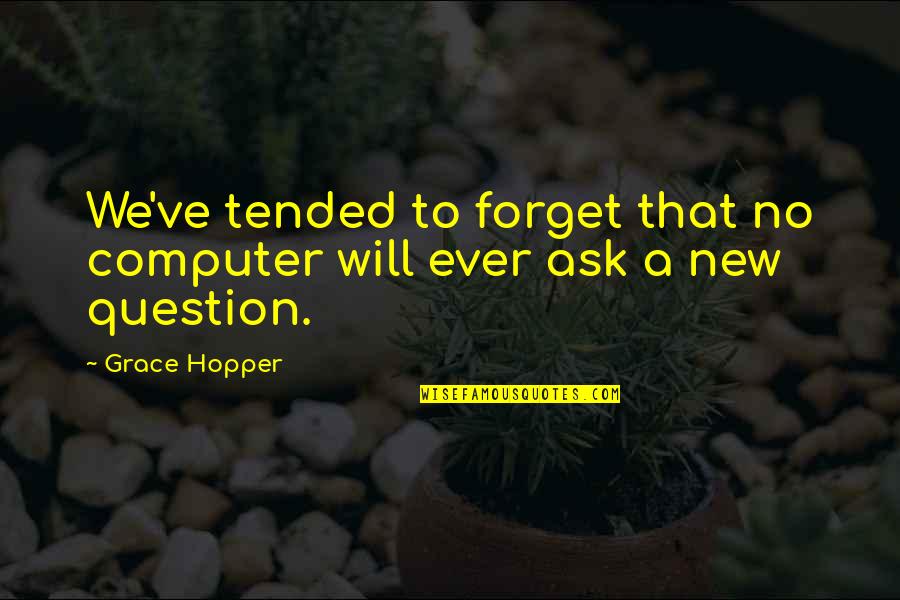 We've tended to forget that no computer will ever ask a new question. —
Grace Hopper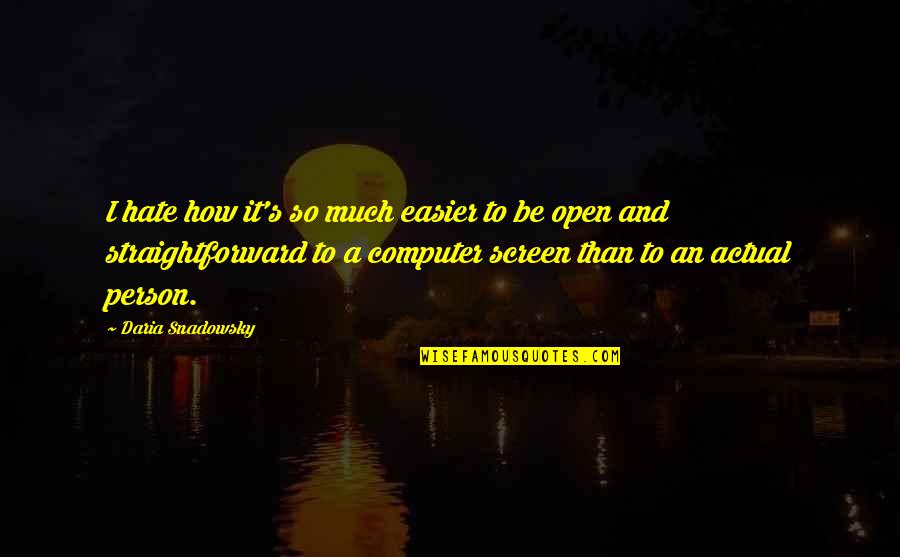 I hate how it's so much easier to be open and straightforward to a computer screen than to an actual person. —
Daria Snadowsky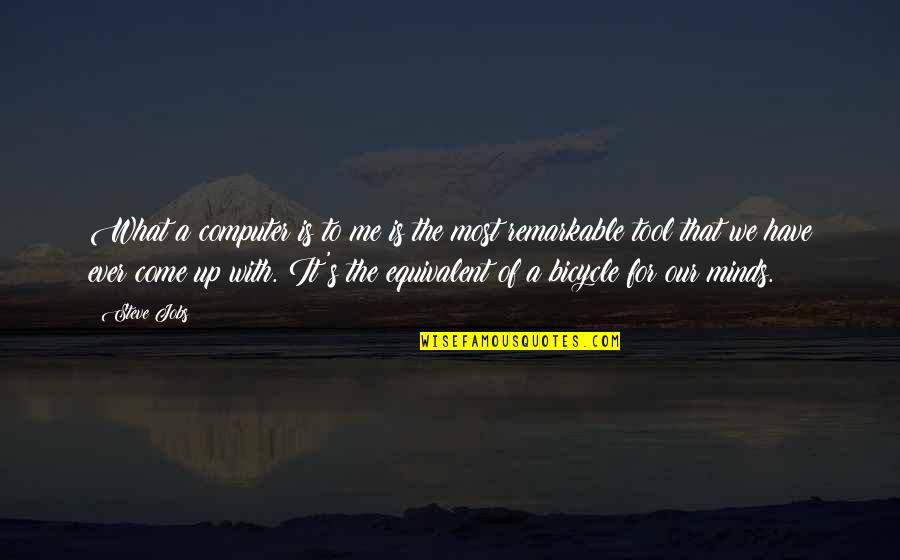 What a computer is to me is the most remarkable tool that we have ever come up with. It's the equivalent of a bicycle for our minds. —
Steve Jobs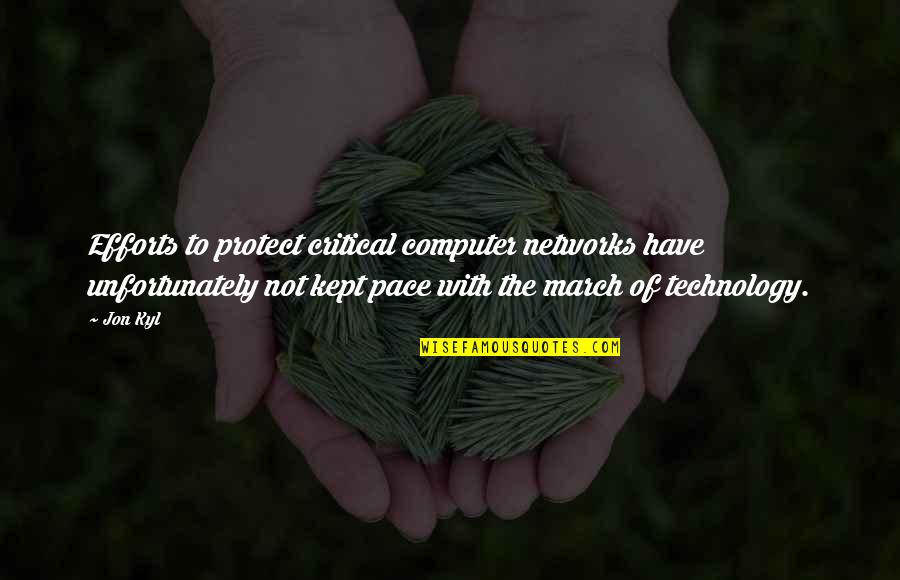 Efforts to protect critical computer networks have unfortunately not kept pace with the march of technology. —
Jon Kyl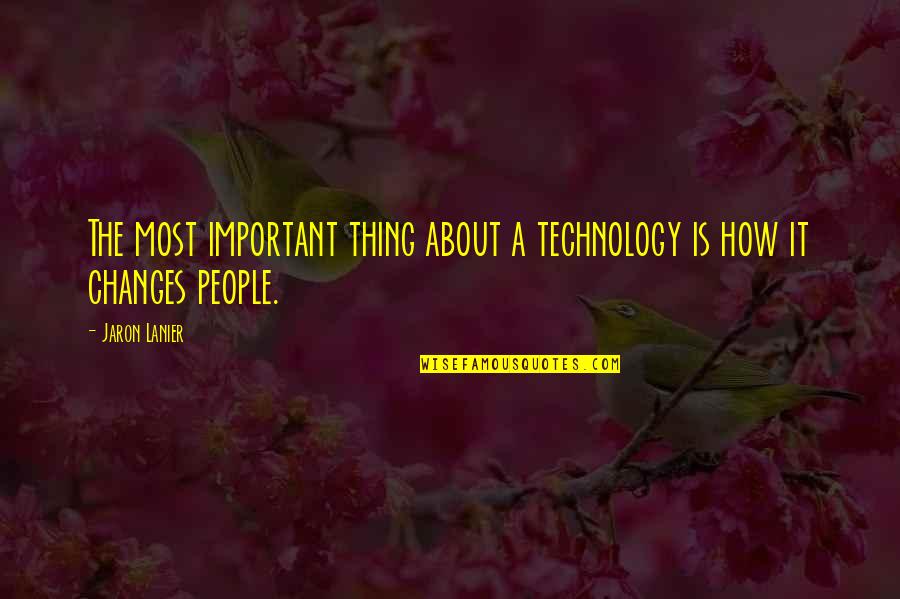 The most important thing about a technology is how it changes people. —
Jaron Lanier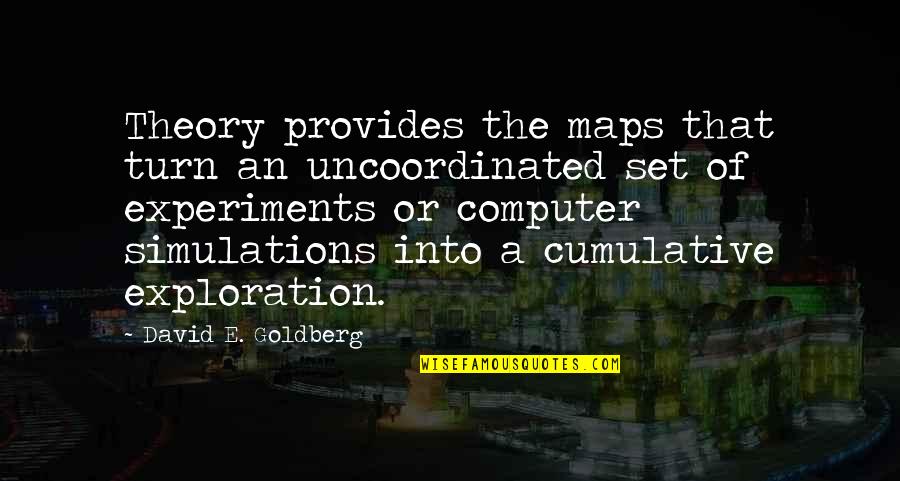 Theory provides the maps that turn an uncoordinated set of experiments or computer simulations into a cumulative exploration. —
David E. Goldberg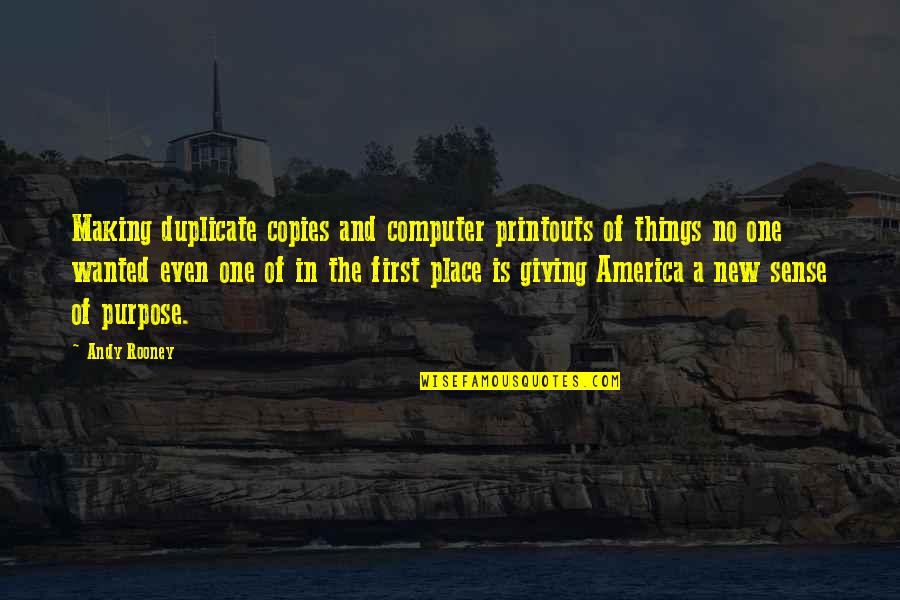 Making duplicate copies and computer printouts of things no one wanted even one of in the first place is giving America a new sense of purpose. —
Andy Rooney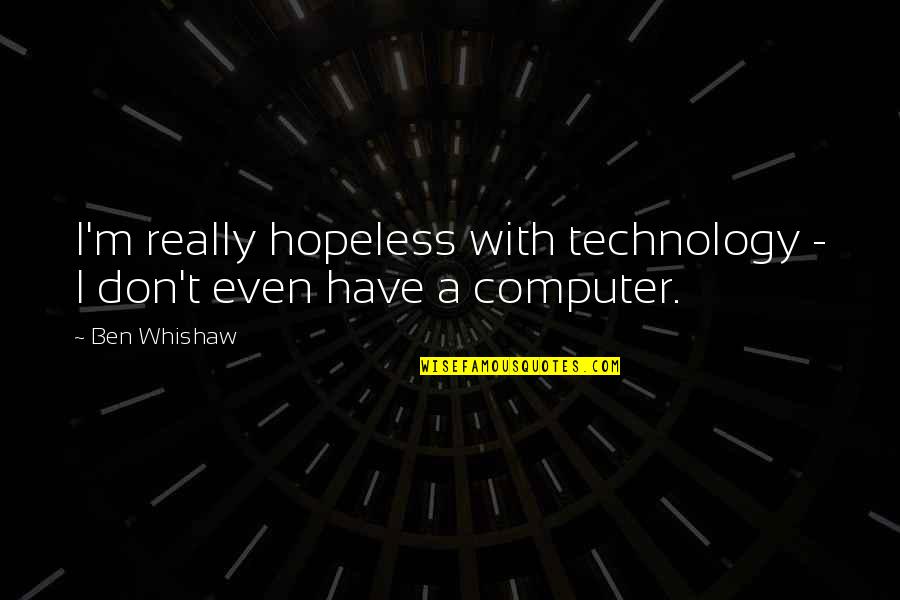 I'm really hopeless with technology - I don't even have a computer. —
Ben Whishaw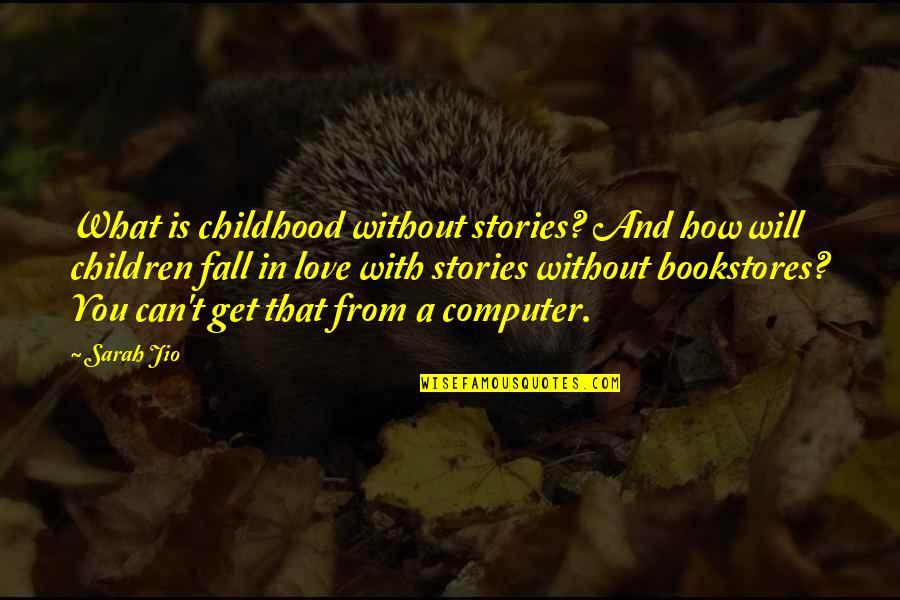 What is childhood without stories? And how will children fall in love with stories without bookstores? You can't get that from a computer. —
Sarah Jio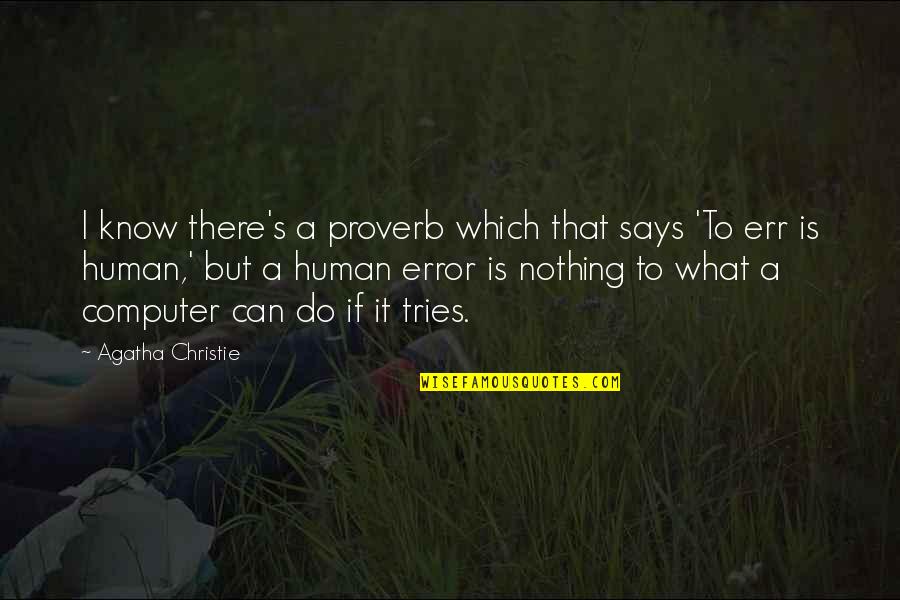 I know there's a proverb which that says 'To err is human,' but a human error is nothing to what a computer can do if it tries. —
Agatha Christie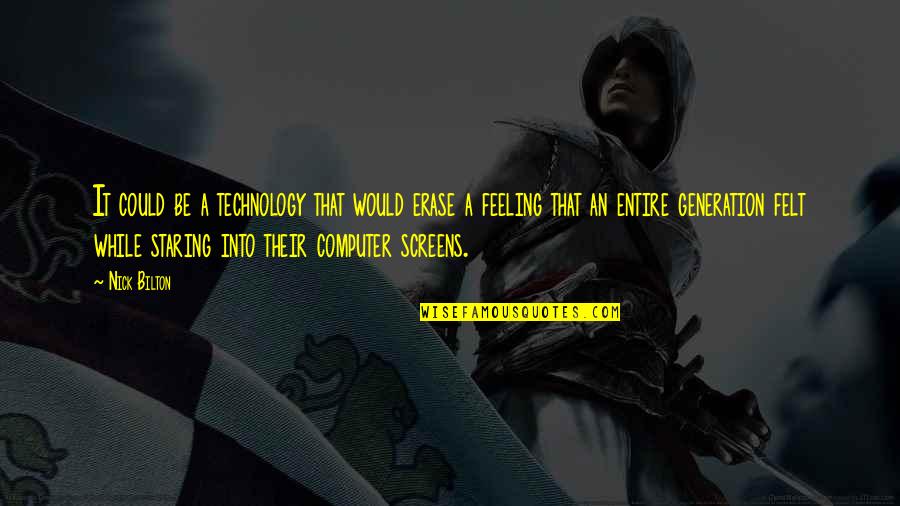 It could be a technology that would erase a feeling that an entire generation felt while staring into their computer screens. —
Nick Bilton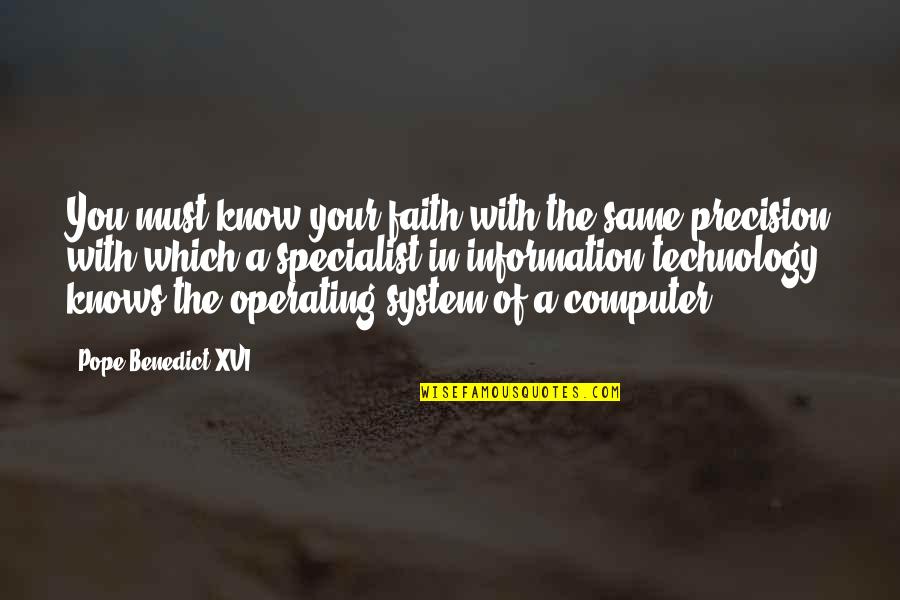 You must know your faith with the same precision with which a specialist in information technology knows the operating system of a computer. —
Pope Benedict XVI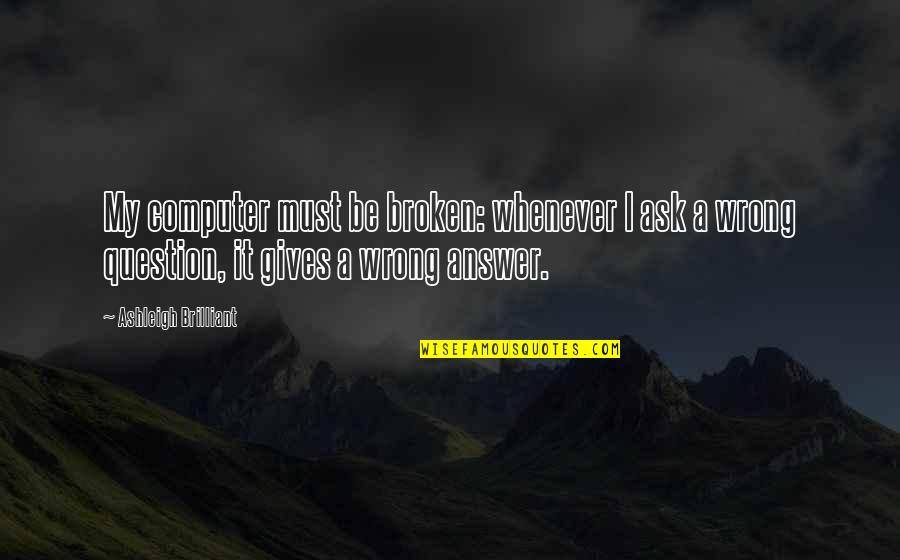 My computer must be broken: whenever I ask a wrong question, it gives a wrong answer. —
Ashleigh Brilliant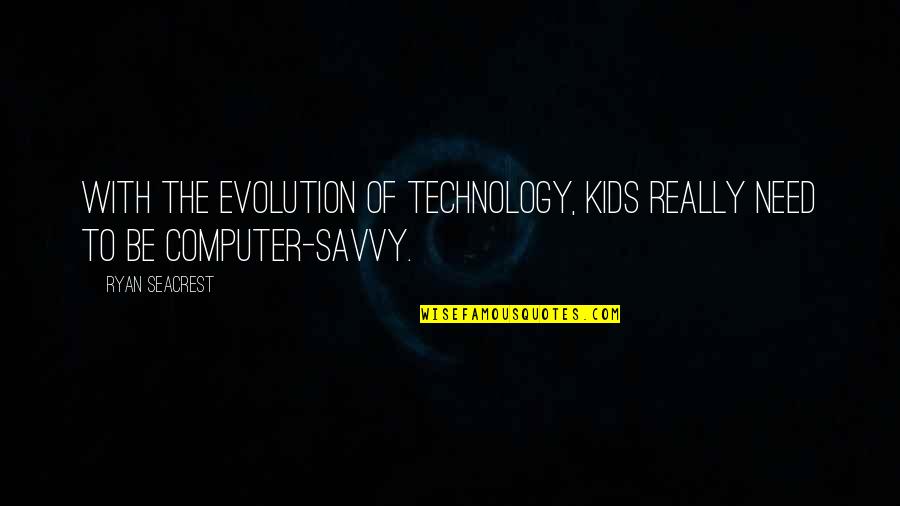 With the evolution of technology, kids really need to be computer-savvy. —
Ryan Seacrest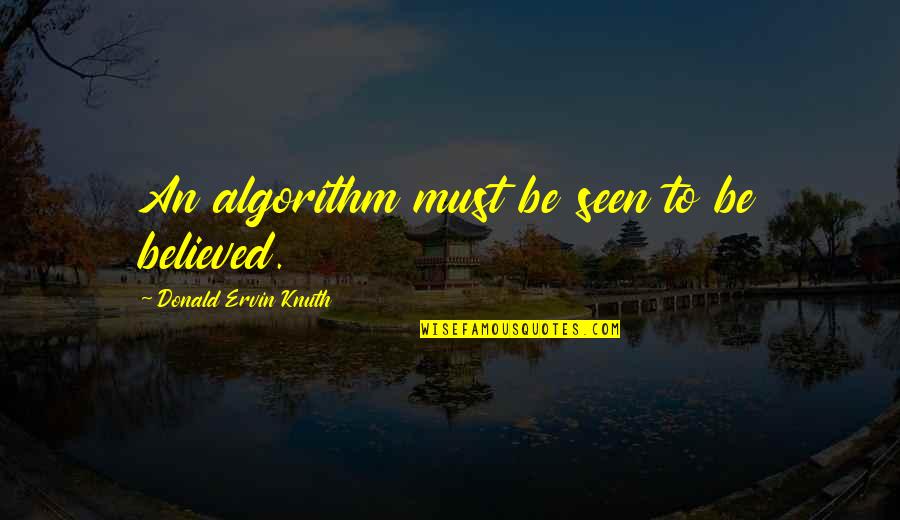 An algorithm must be seen to be believed. —
Donald Ervin Knuth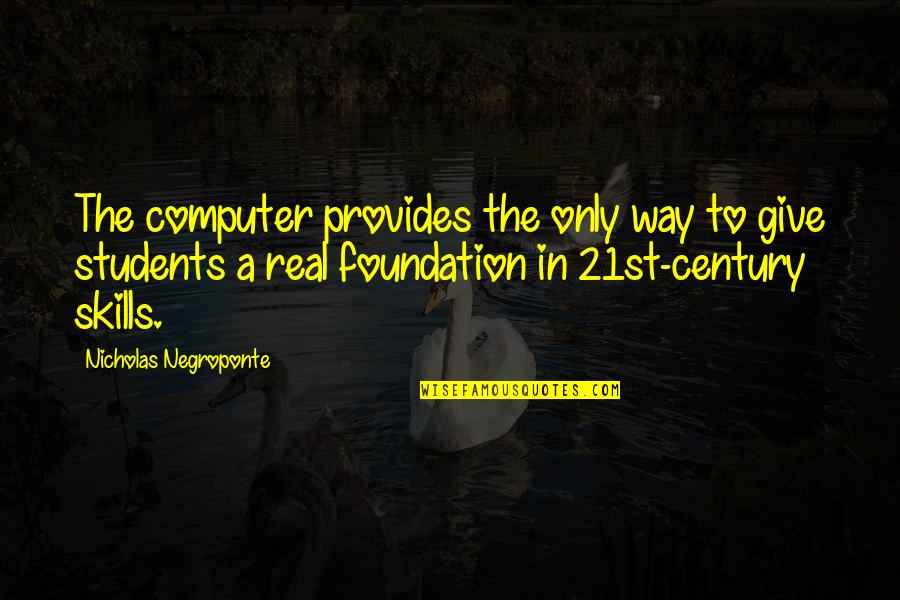 The computer provides the only way to give students a real foundation in 21st-century skills. —
Nicholas Negroponte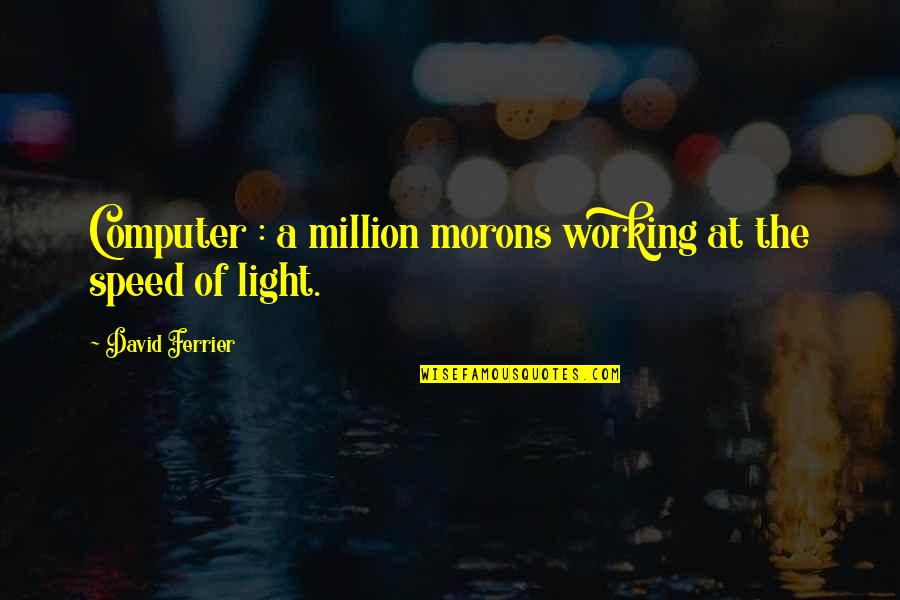 Computer : a million morons working at the speed of light. —
David Ferrier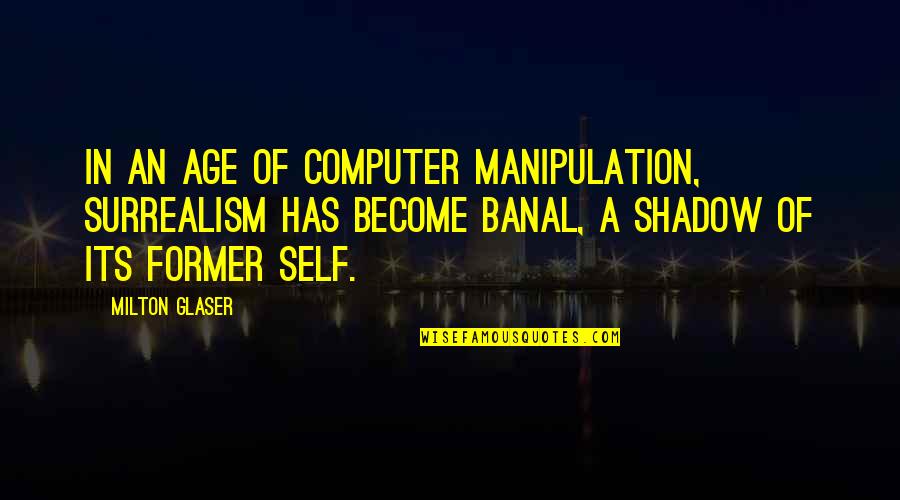 In an age of computer manipulation, surrealism has become banal, a shadow of its former self. —
Milton Glaser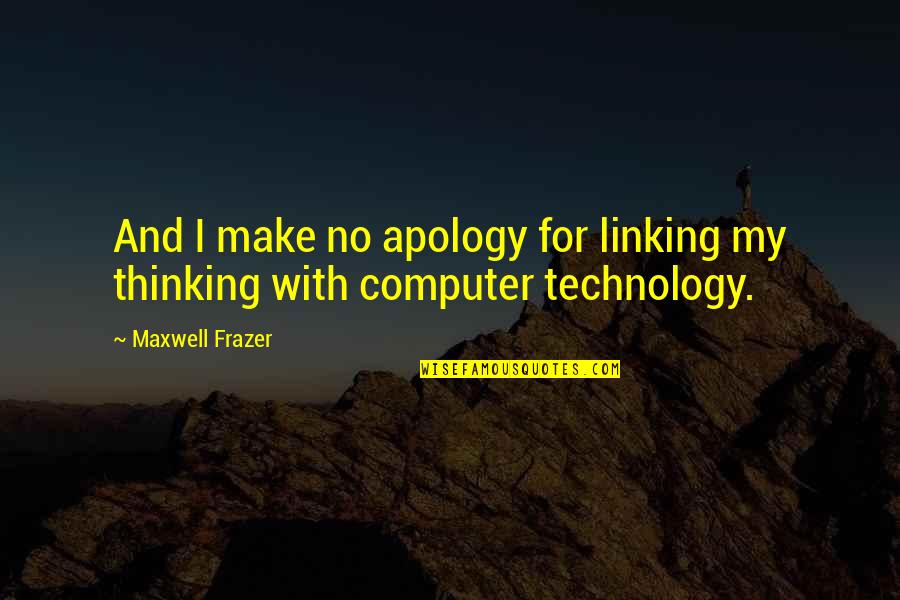 And I make no apology for linking my thinking with
computer technology
. —
Maxwell Frazer