Completed Work Quotes
Collection of top 20 famous quotes about Completed Work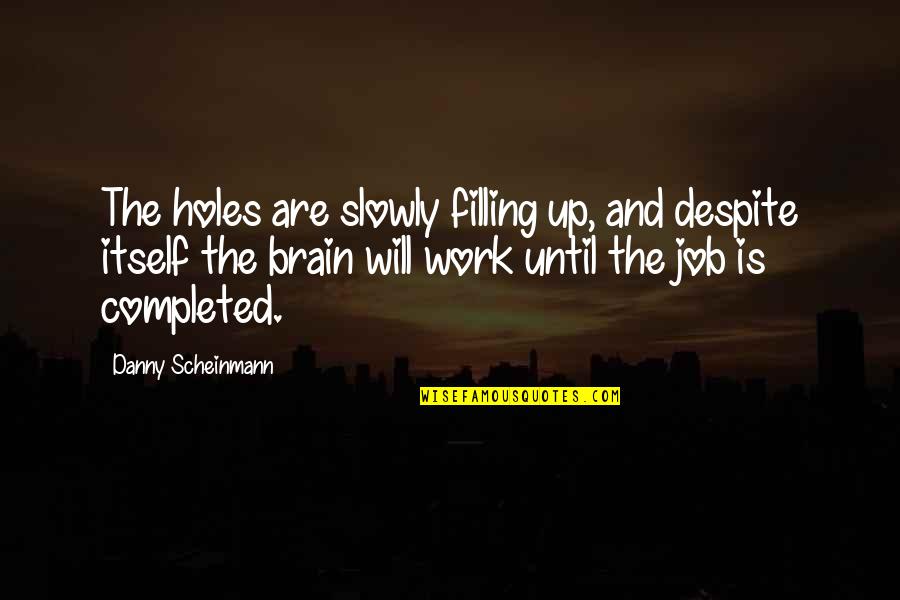 The holes are slowly filling up, and despite itself the brain will work until the job is completed.
—
Danny Scheinmann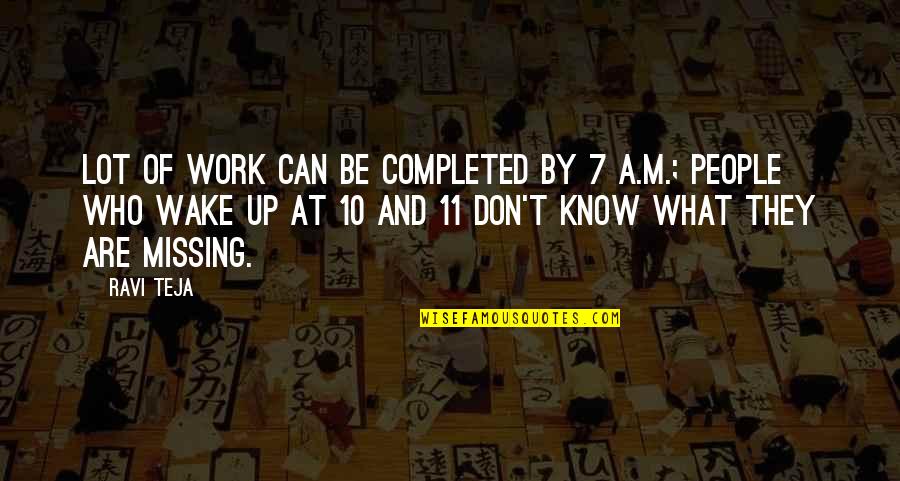 Lot of work can be completed by 7 A.M.; people who wake up at 10 and 11 don't know what they are missing.
—
Ravi Teja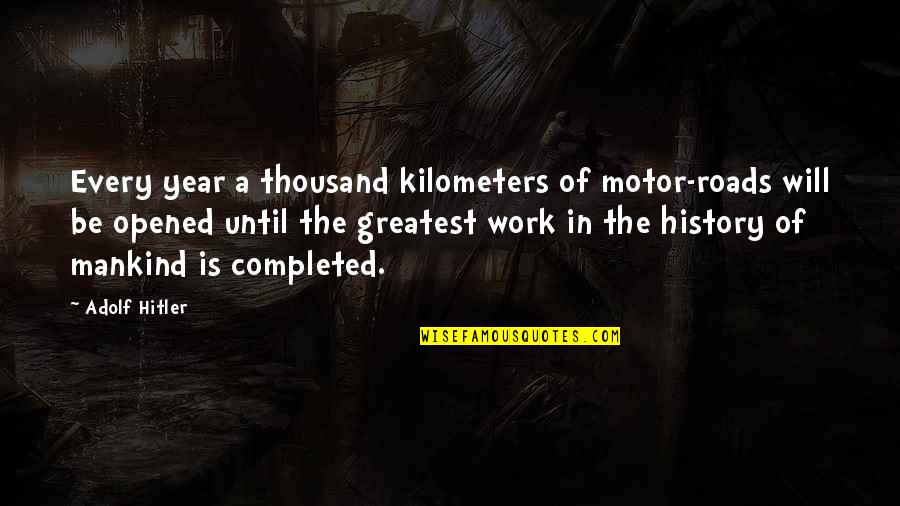 Every year a thousand kilometers of motor-roads will be opened until the greatest work in the history of mankind is completed.
—
Adolf Hitler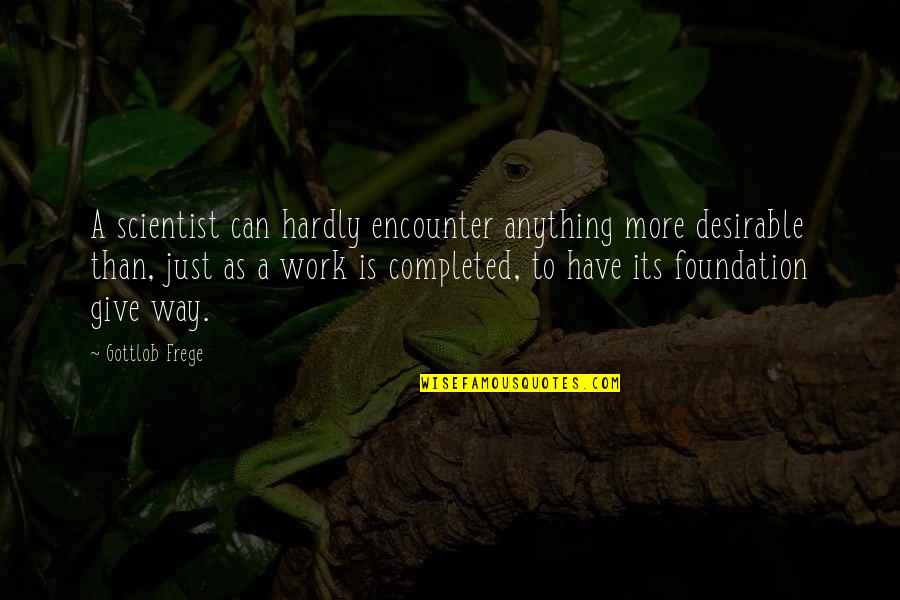 A scientist can hardly encounter anything more desirable than, just as a work is completed, to have its foundation give way. —
Gottlob Frege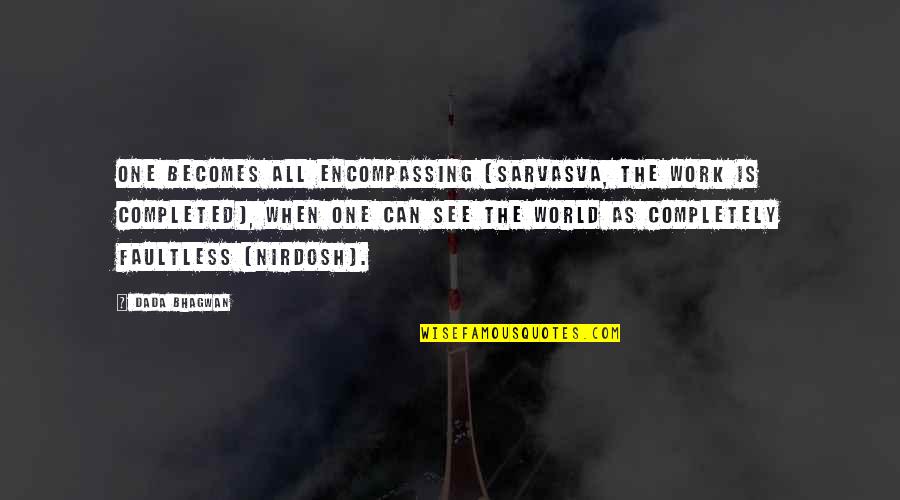 One becomes all encompassing (sarvasva, the work is completed), when one can see the world as completely faultless (nirdosh). —
Dada Bhagwan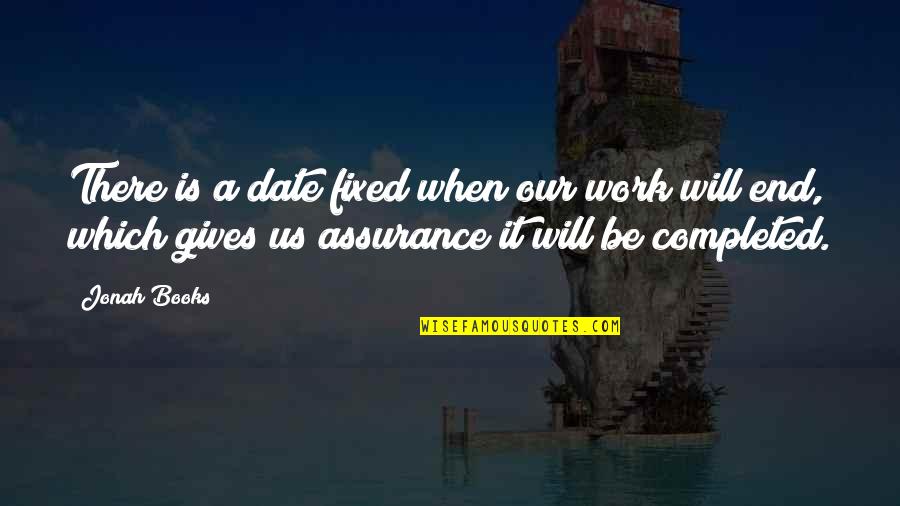 There is a date fixed when our work will end, which gives us assurance it will be completed. —
Jonah Books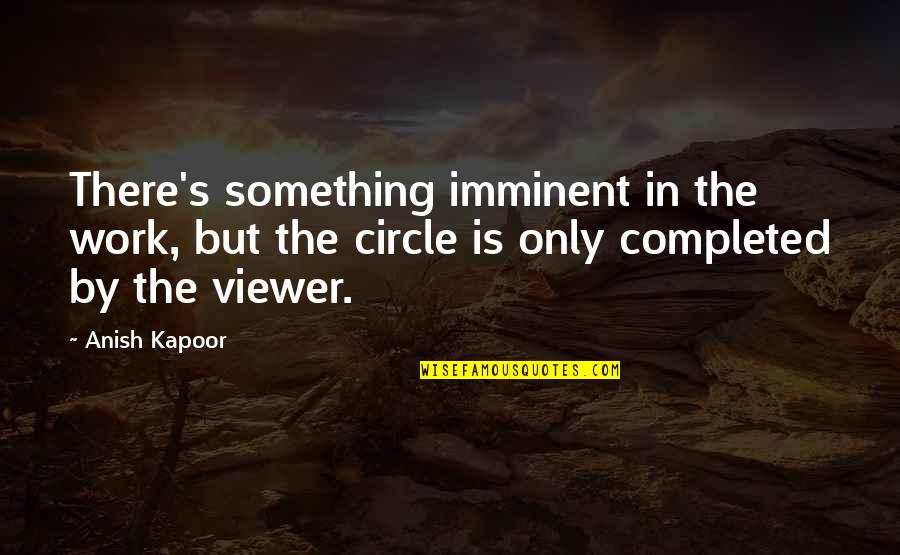 There's something imminent in the work, but the circle is only completed by the viewer. —
Anish Kapoor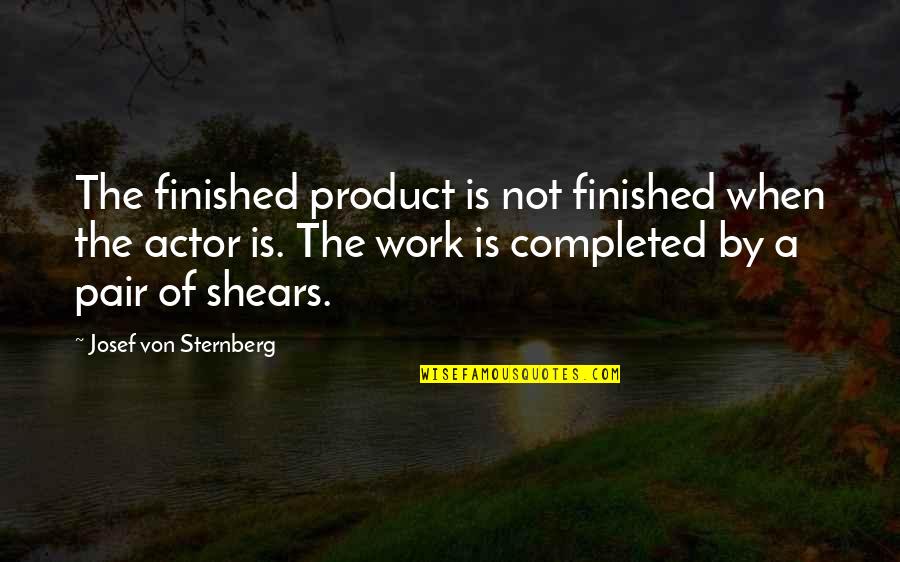 The finished product is not finished when the actor is. The work is completed by a pair of shears. —
Josef Von Sternberg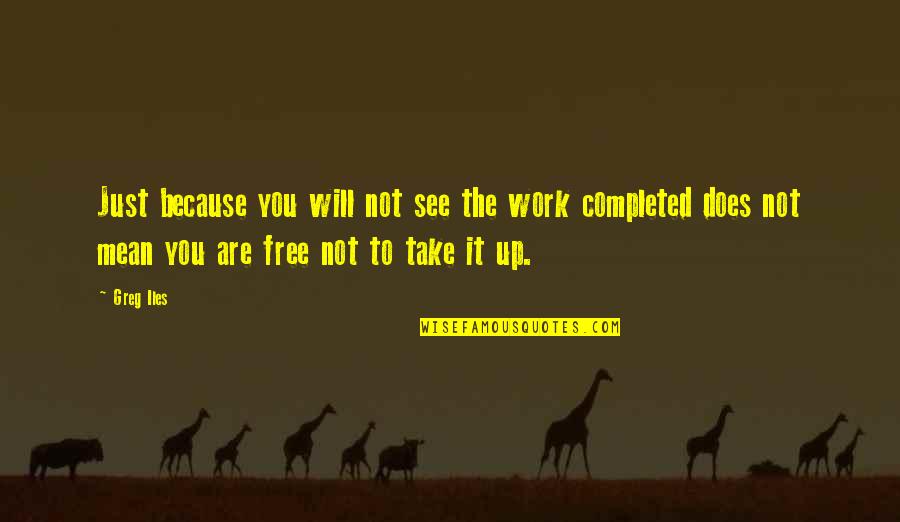 Just because you will not see the work completed does not mean you are free not to take it up. —
Greg Iles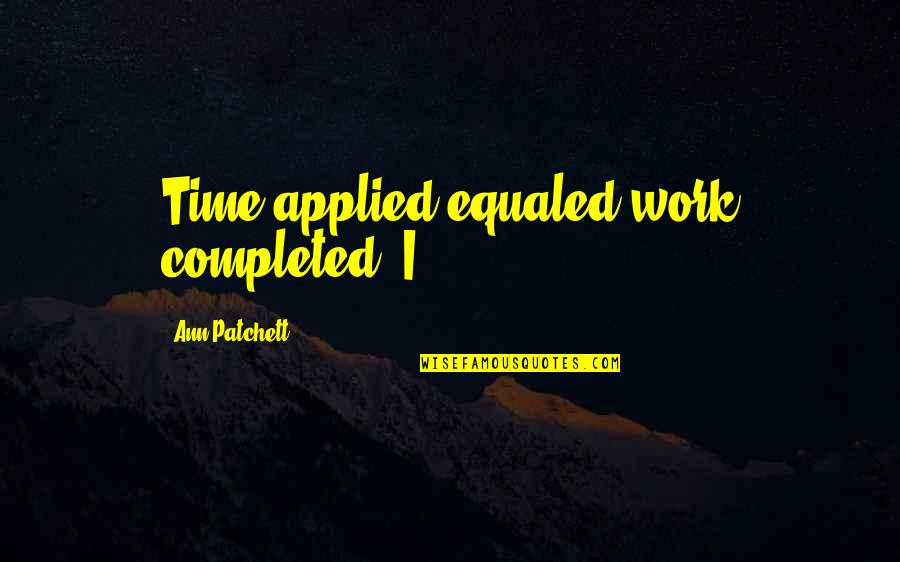 Time applied equaled work completed. I —
Ann Patchett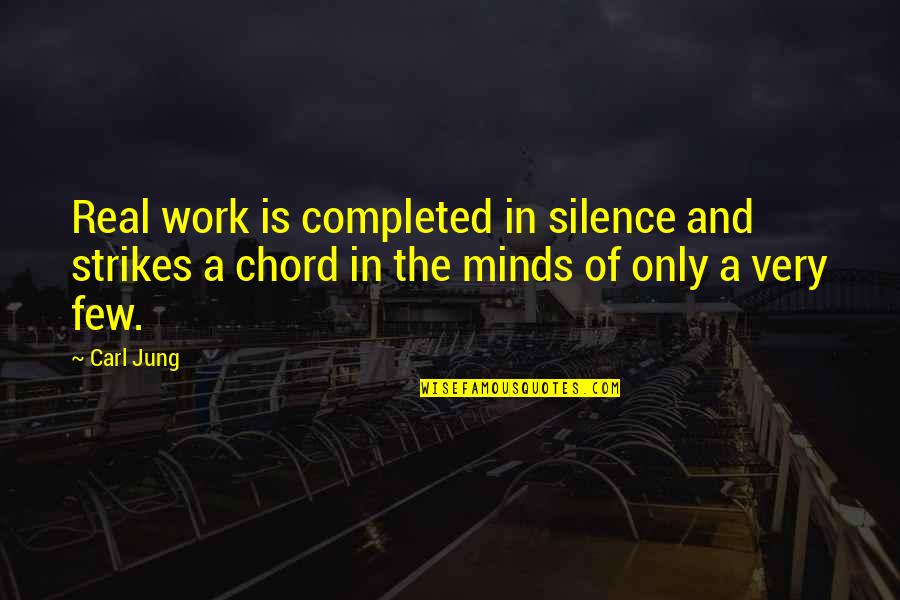 Real work is completed in silence and strikes a chord in the minds of only a very few. —
Carl Jung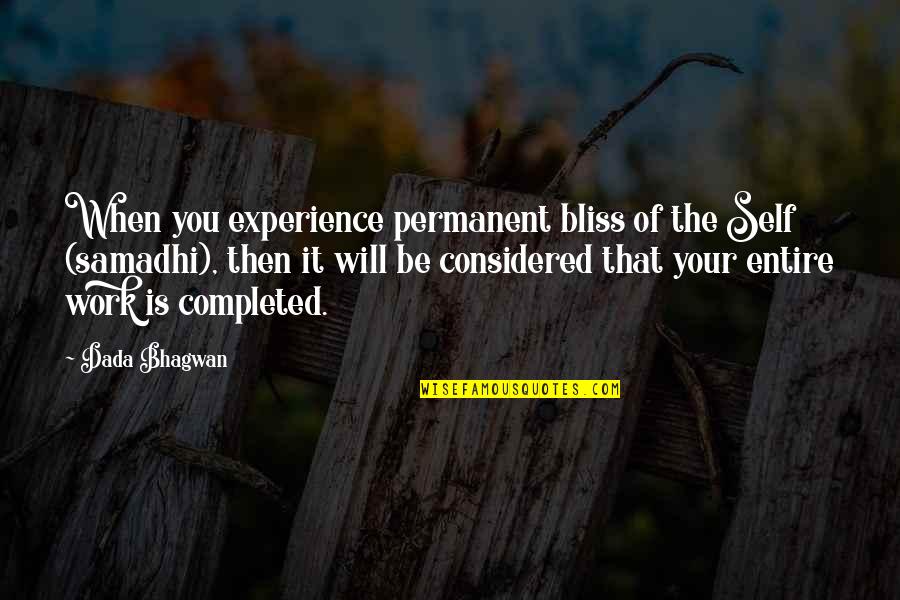 When you experience permanent bliss of the Self (samadhi), then it will be considered that your entire work is completed. —
Dada Bhagwan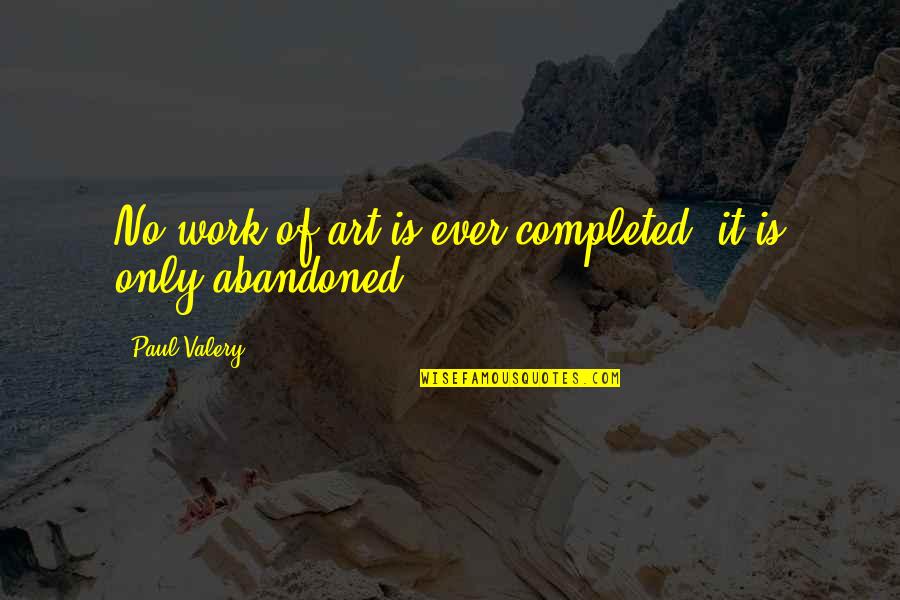 No work of art is ever completed, it is only abandoned. —
Paul Valery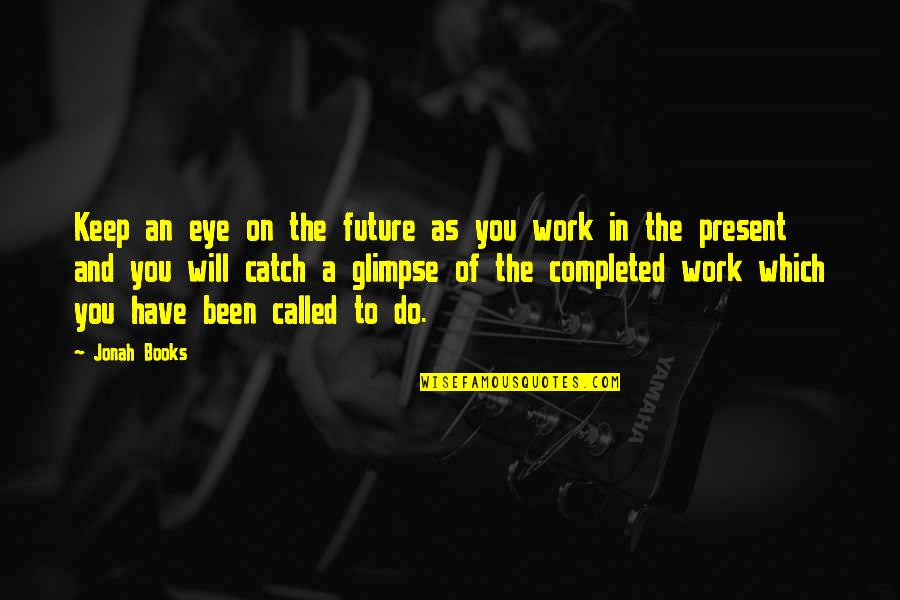 Keep an eye on the future as you work in the present and you will catch a glimpse of the
completed work
which you have been called to do. —
Jonah Books
My life and creative work are justified and completed by Blade Runner. —
Philip K. Dick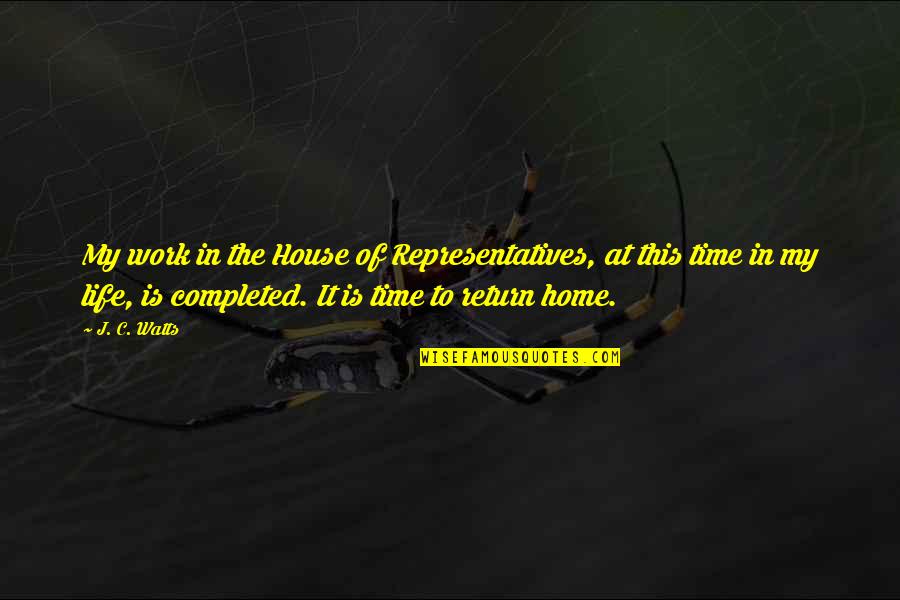 My work in the House of Representatives, at this time in my life, is completed. It is time to return home. —
J. C. Watts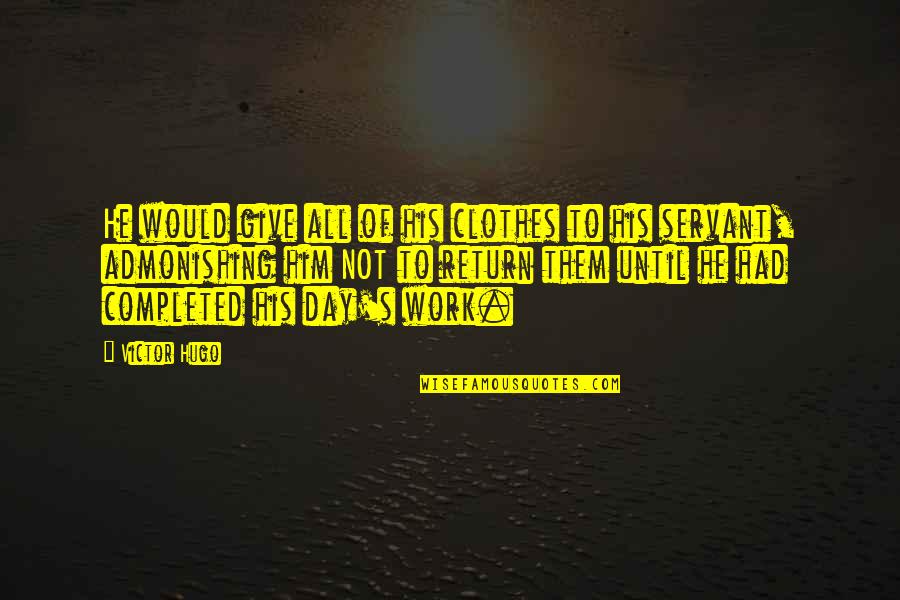 He would give all of his clothes to his servant, admonishing him NOT to return them until he had completed his day's work. —
Victor Hugo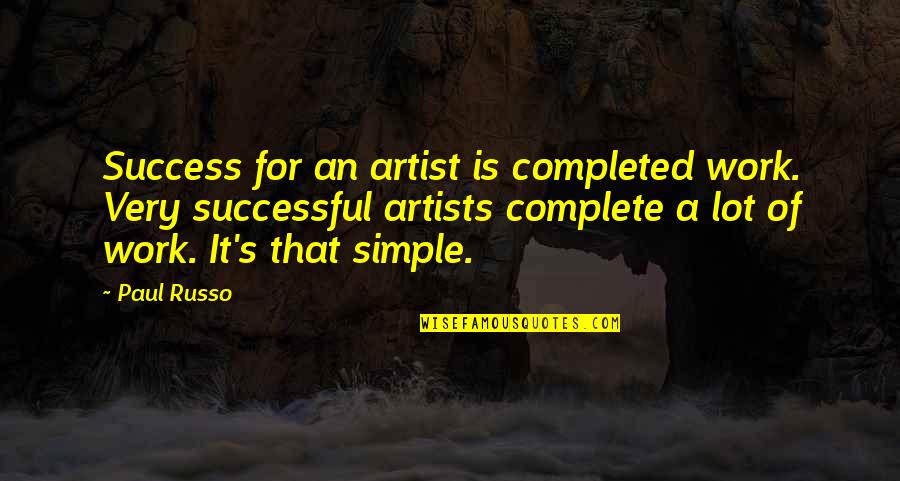 Success for an artist is
completed work
. Very successful artists complete a lot of work. It's that simple. —
Paul Russo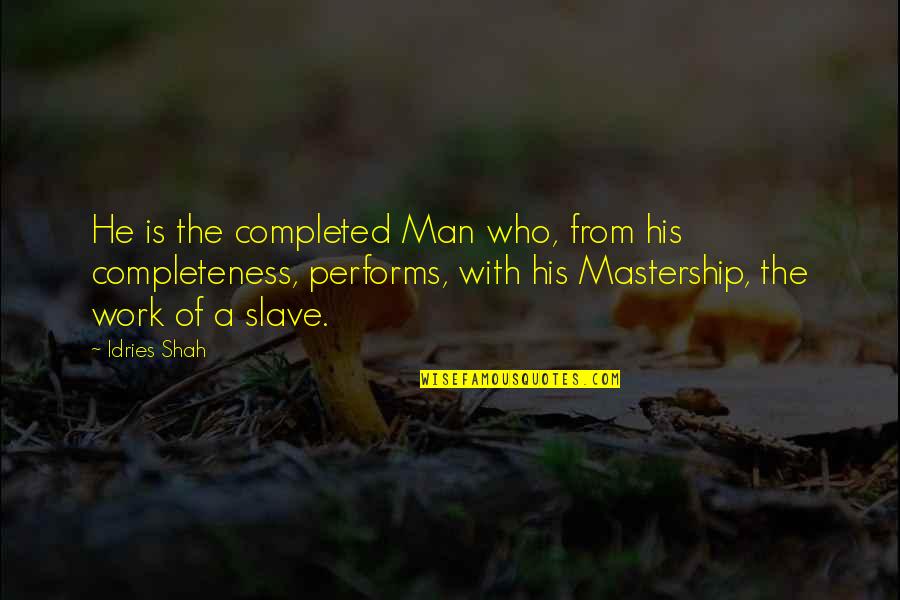 He is the completed Man who, from his completeness, performs, with his Mastership, the work of a slave. —
Idries Shah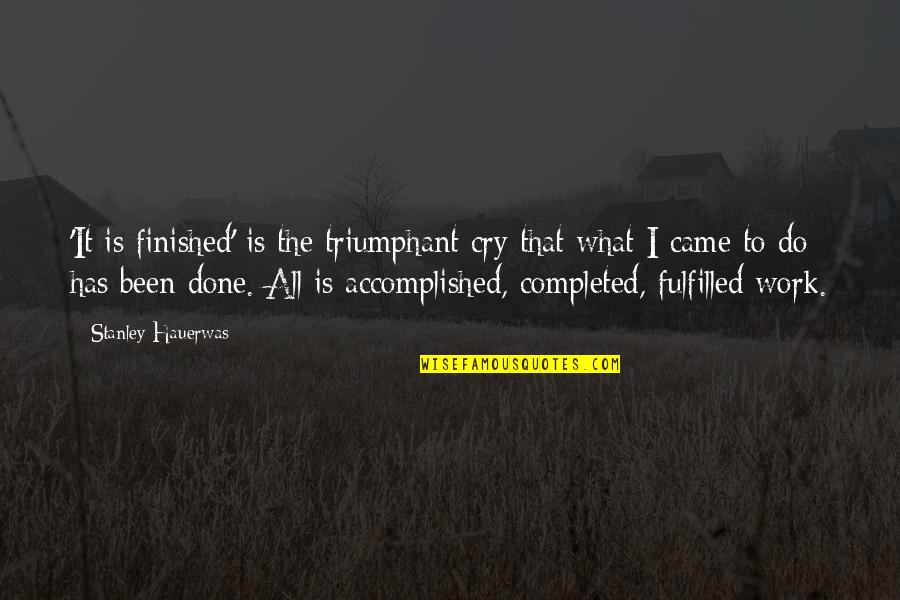 'It is finished' is the triumphant cry that what I came to do has been done. All is accomplished, completed, fulfilled work. —
Stanley Hauerwas