Community Change Quotes
Collection of top 36 famous quotes about Community Change
Community Change Quotes & Sayings
Happy to read and share the best inspirational Community Change quotes, sayings and quotations on Wise Famous Quotes.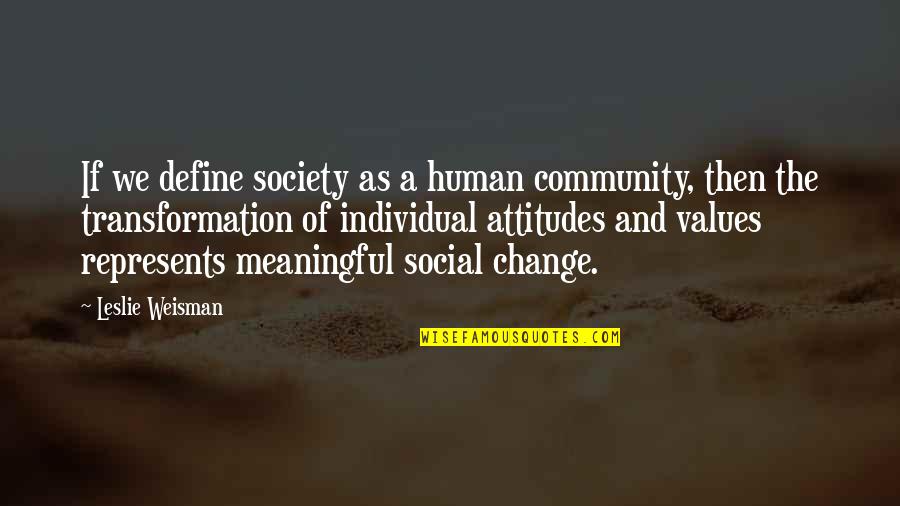 If we define society as a human community, then the transformation of individual attitudes and values represents meaningful social change.
—
Leslie Weisman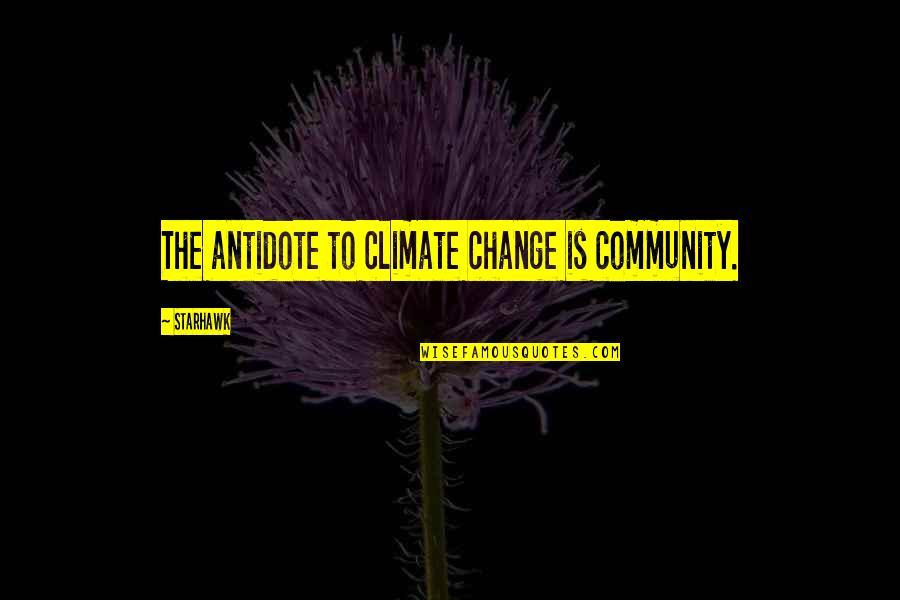 The antidote to climate change is community.
—
Starhawk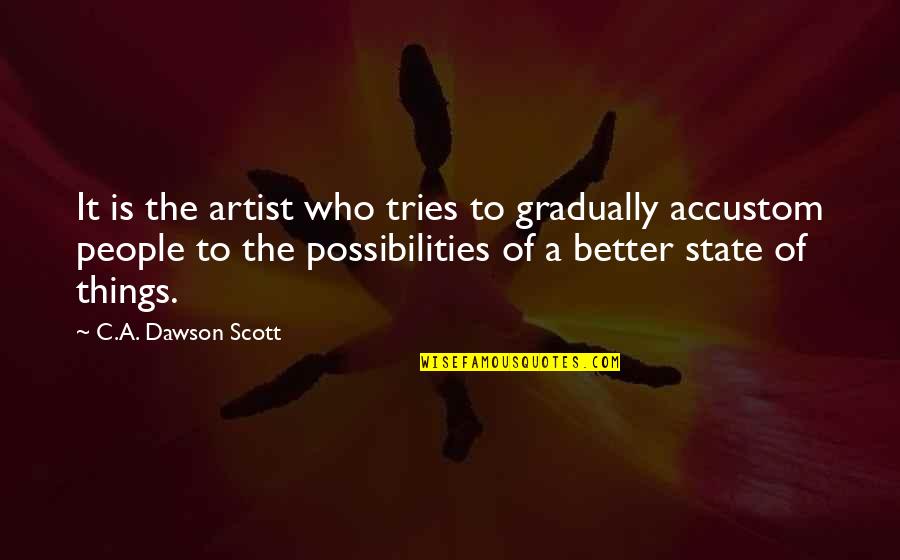 It is the artist who tries to gradually accustom people to the possibilities of a better state of things.
—
C.A. Dawson Scott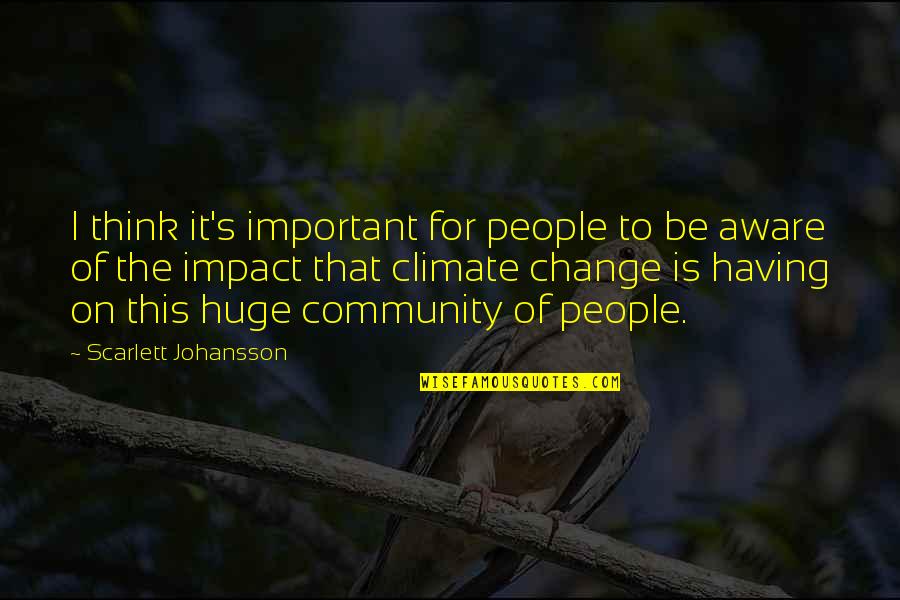 I think it's important for people to be aware of the impact that climate change is having on this huge community of people.
—
Scarlett Johansson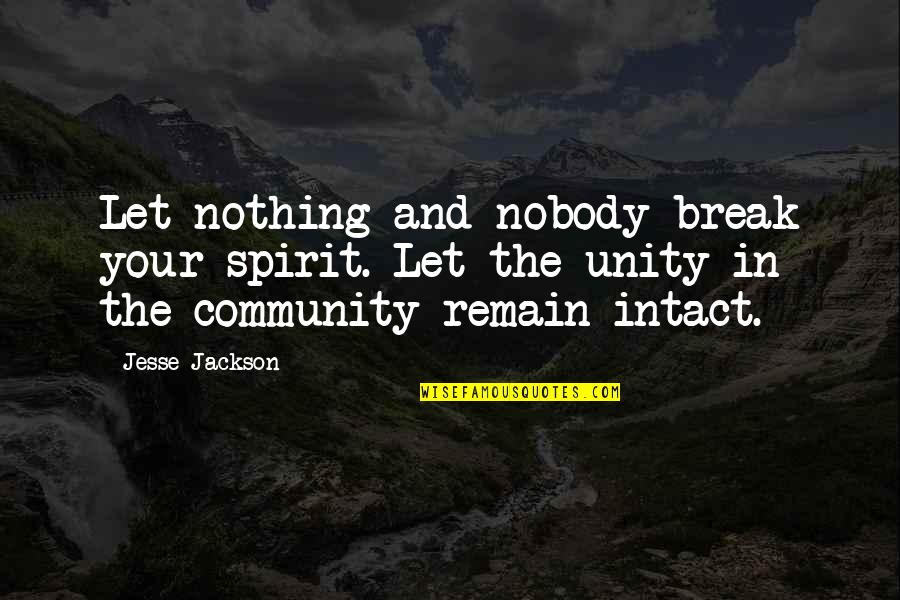 Let nothing and nobody break your spirit. Let the unity in the community remain intact.
—
Jesse Jackson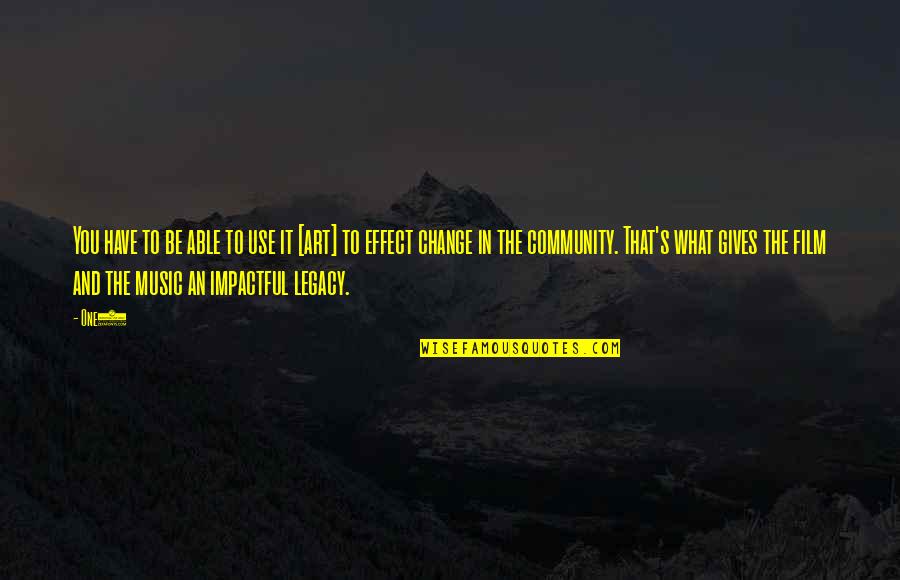 You have to be able to use it [art] to effect change in the community. That's what gives the film and the music an impactful legacy.
—
One9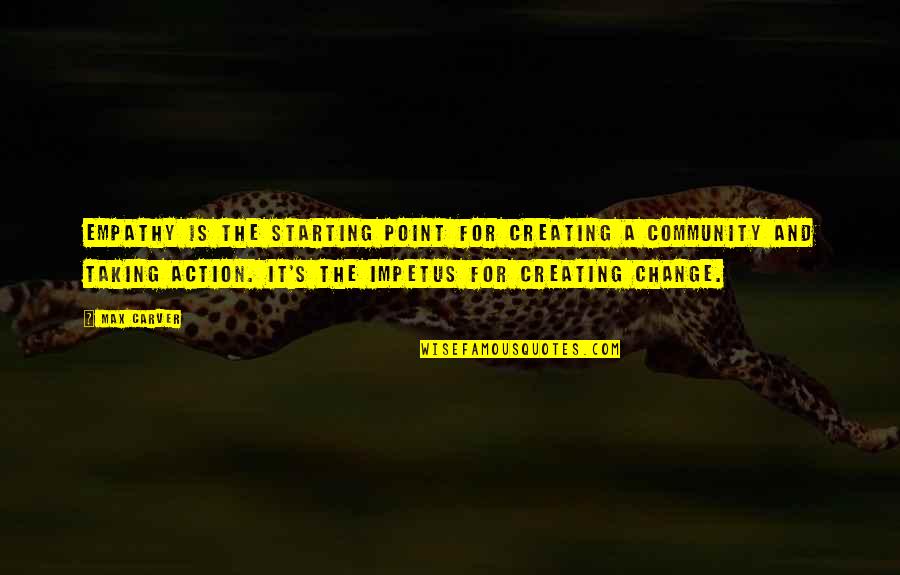 Empathy is the starting point for creating a community and taking action. It's the impetus for creating change. —
Max Carver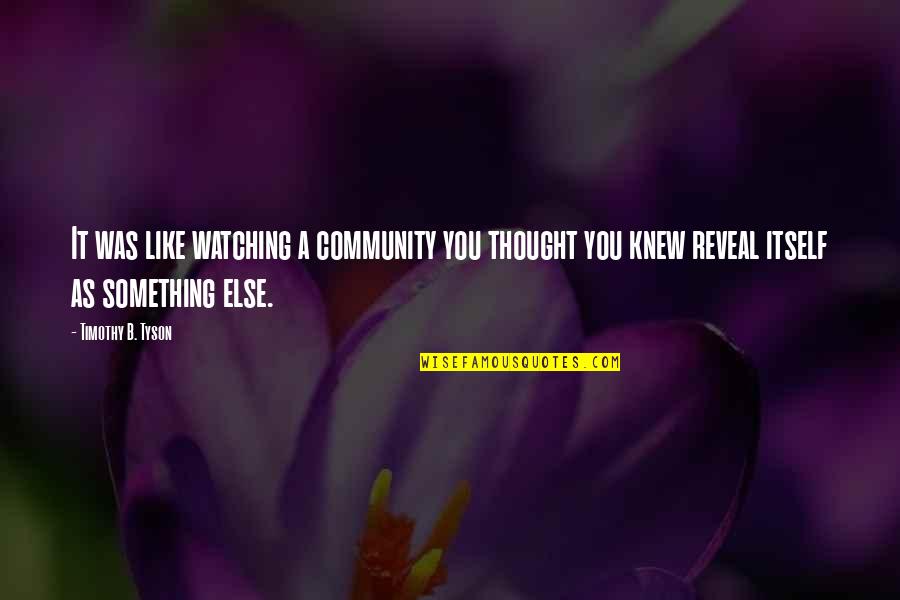 It was like watching a community you thought you knew reveal itself as something else. —
Timothy B. Tyson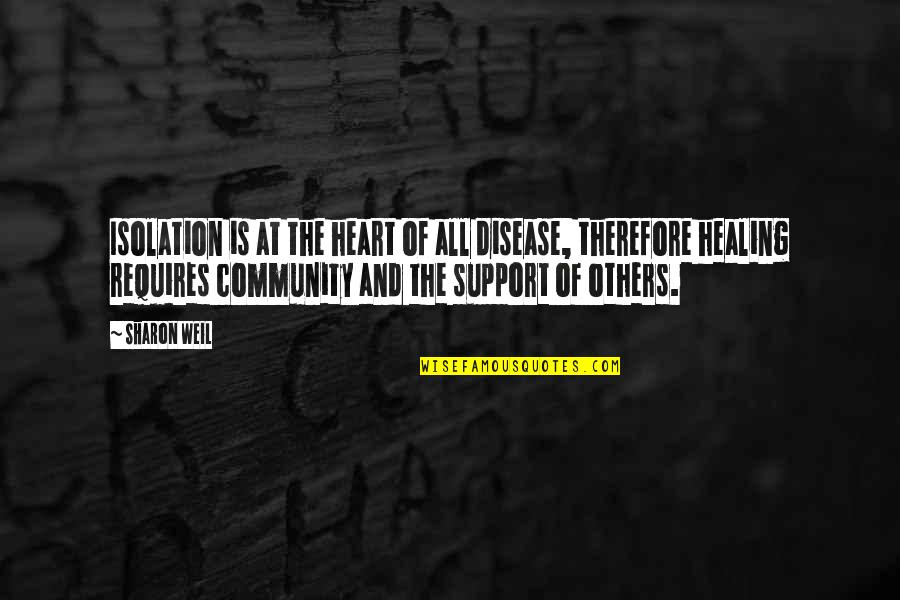 Isolation is at the heart of all disease, therefore healing requires community and the support of others. —
Sharon Weil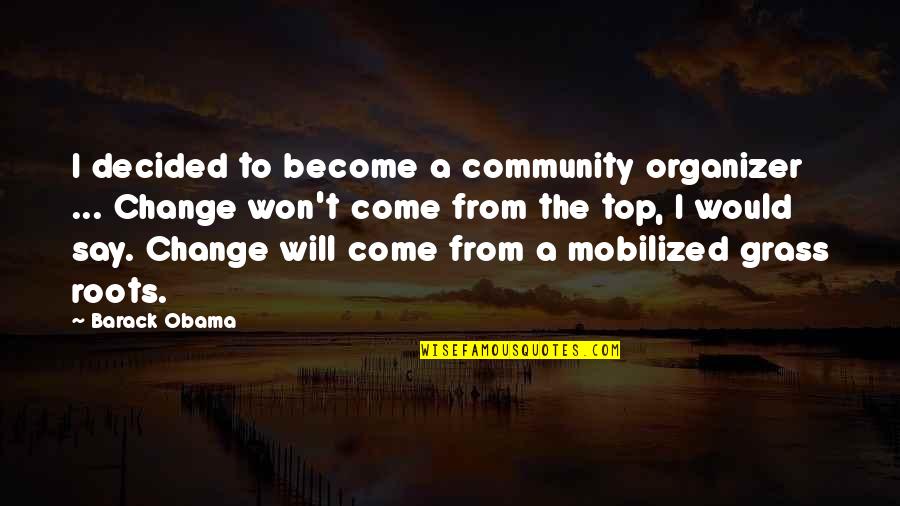 I decided to become a community organizer ... Change won't come from the top, I would say. Change will come from a mobilized grass roots. —
Barack Obama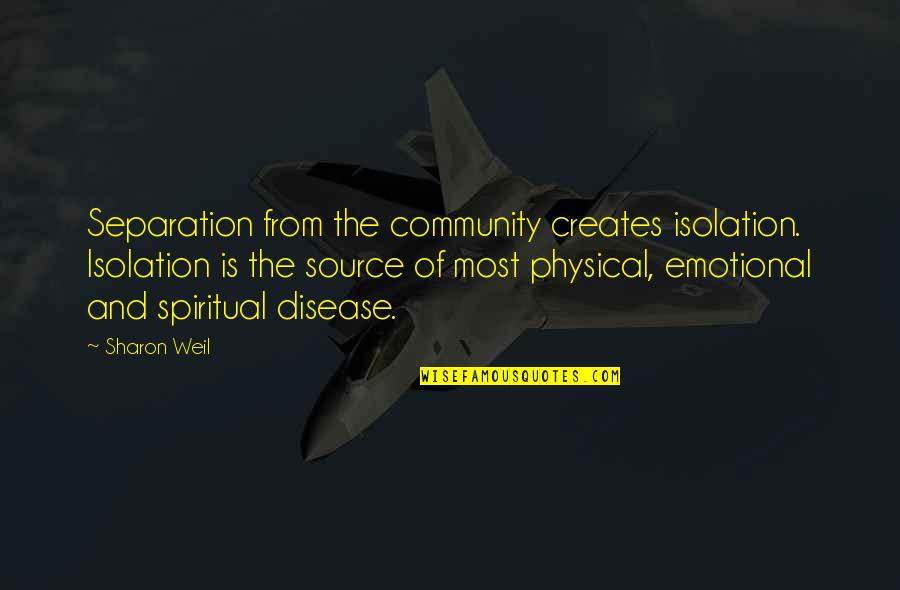 Separation from the community creates isolation. Isolation is the source of most physical, emotional and spiritual disease. —
Sharon Weil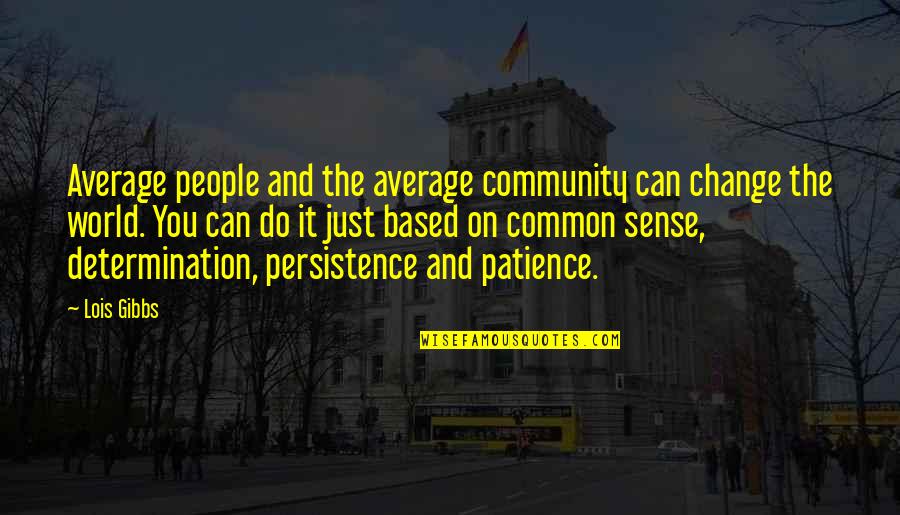 Average people and the average community can change the world. You can do it just based on common sense, determination, persistence and patience. —
Lois Gibbs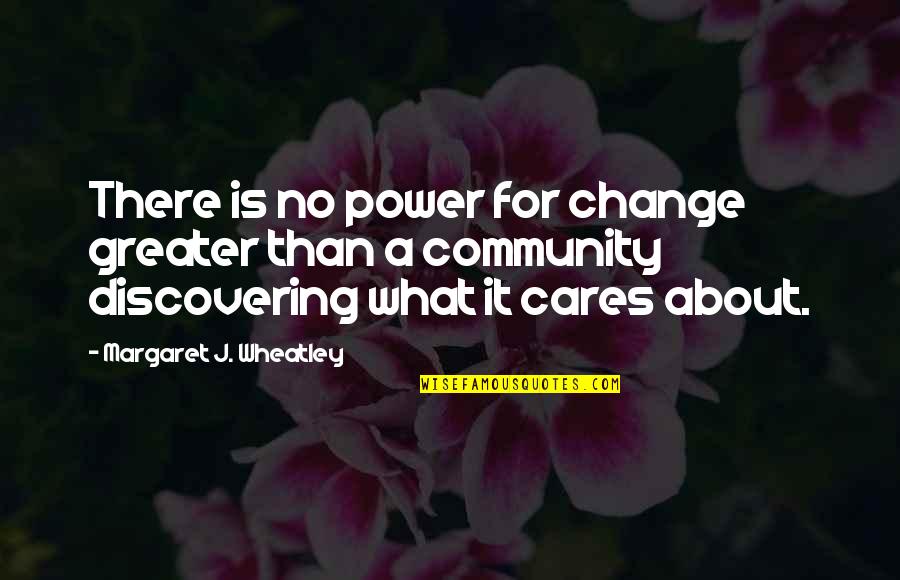 There is no power for change greater than a community discovering what it cares about. —
Margaret J. Wheatley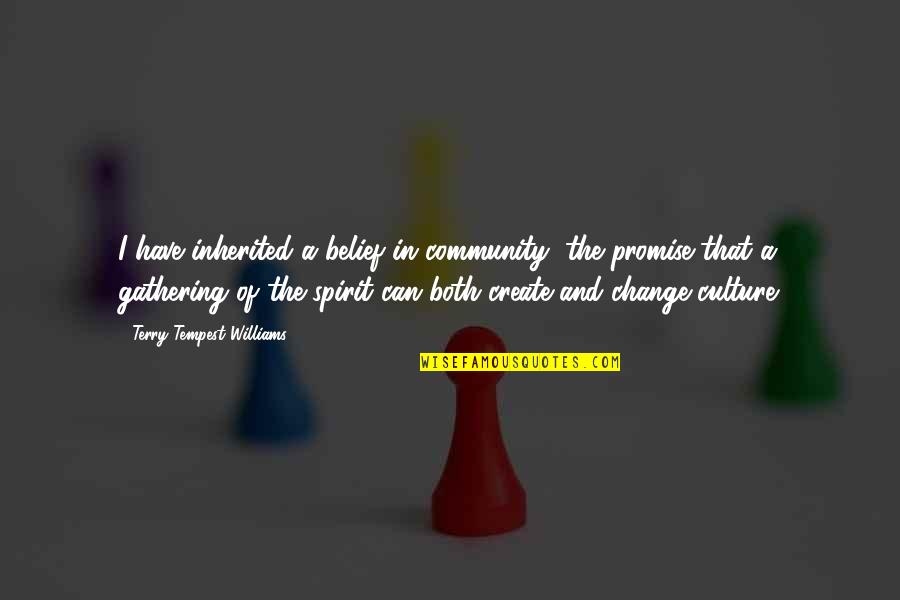 I have inherited a belief in community, the promise that a gathering of the spirit can both create and change culture. —
Terry Tempest Williams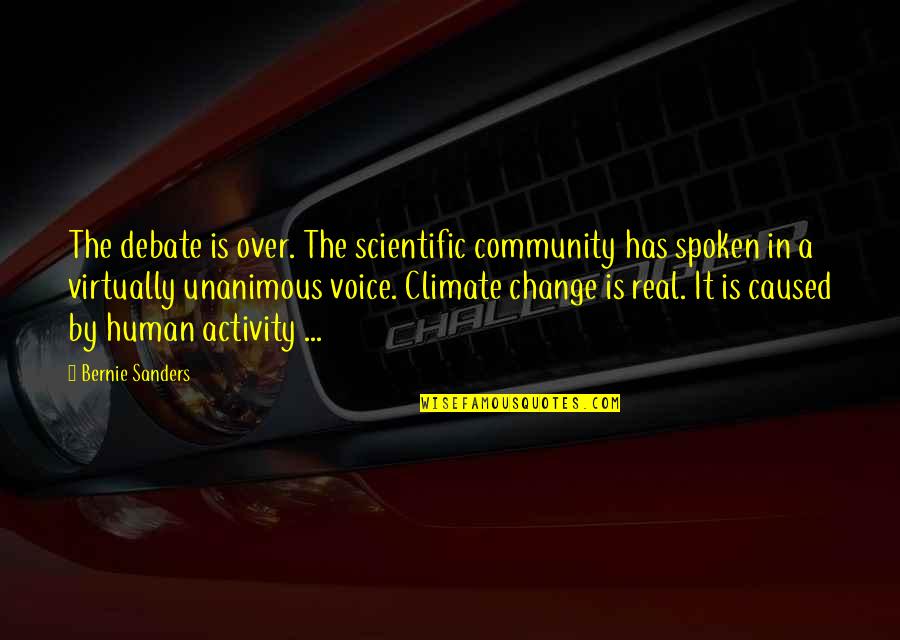 The debate is over. The scientific community has spoken in a virtually unanimous voice. Climate change is real. It is caused by human activity ... —
Bernie Sanders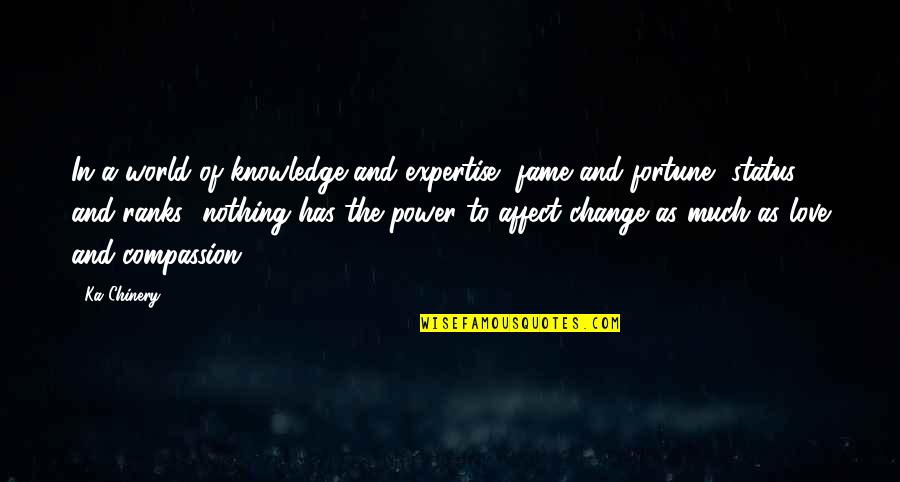 In a world of knowledge and expertise, fame and fortune, status and ranks....nothing has the power to affect change as much as love and compassion. —
Ka Chinery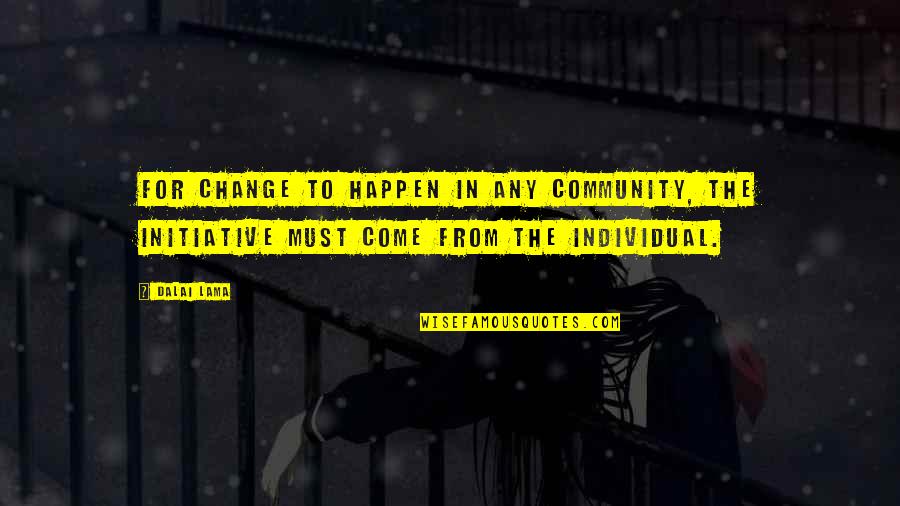 For change to happen in any community, the initiative must come from the individual. —
Dalai Lama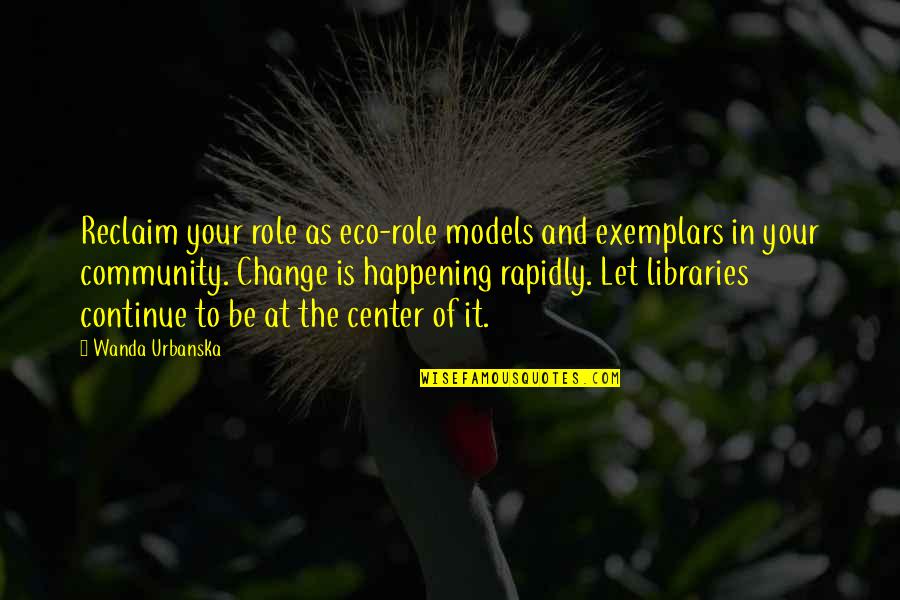 Reclaim your role as eco-role models and exemplars in your community. Change is happening rapidly. Let libraries continue to be at the center of it. —
Wanda Urbanska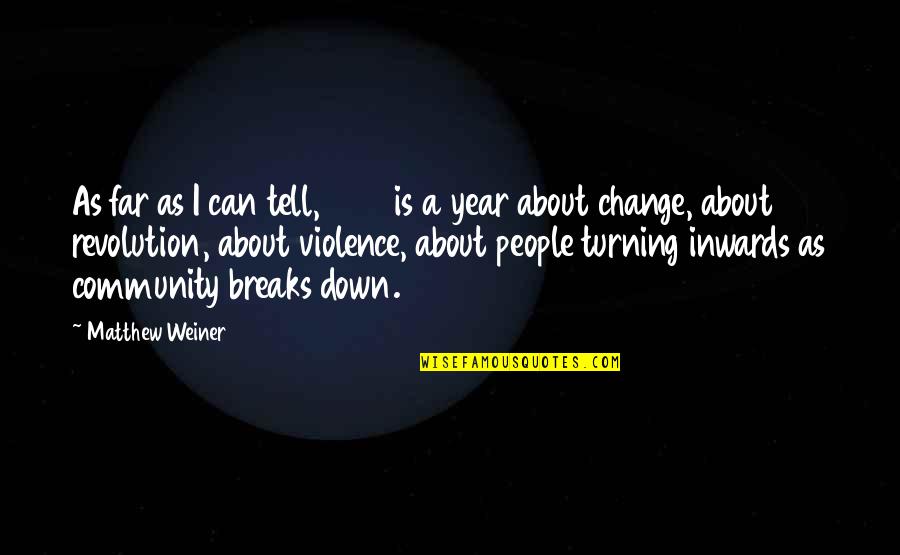 As far as I can tell, 1968 is a year about change, about revolution, about violence, about people turning inwards as community breaks down. —
Matthew Weiner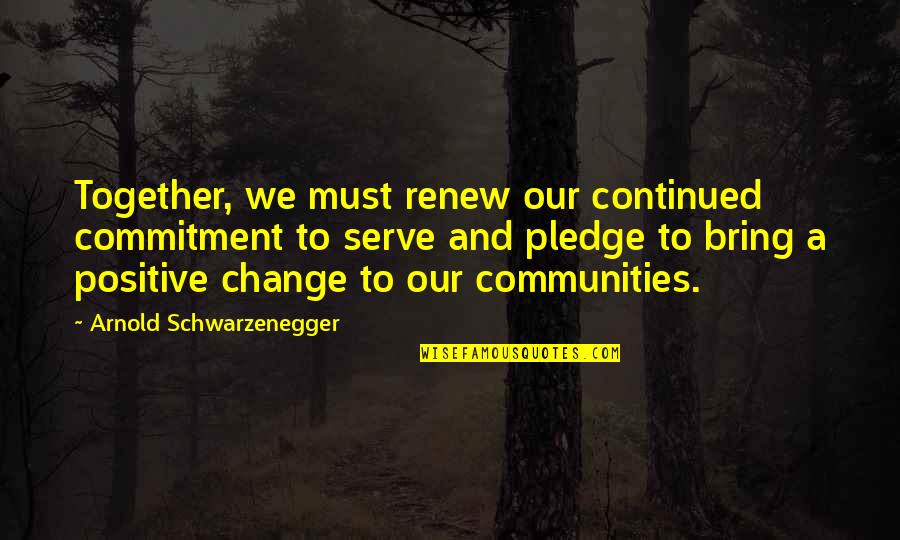 Together, we must renew our continued commitment to serve and pledge to bring a positive change to our communities. —
Arnold Schwarzenegger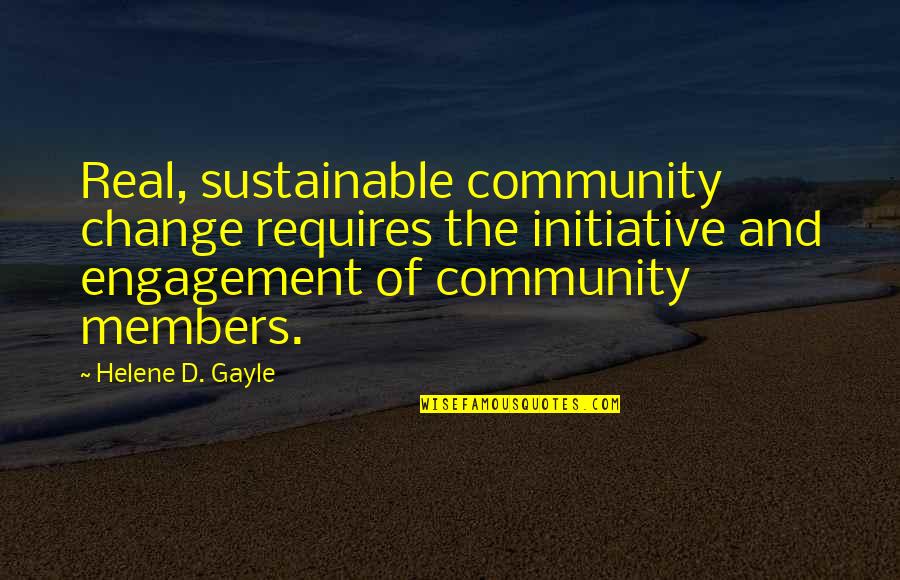 Real, sustainable
community change
requires the initiative and engagement of community members. —
Helene D. Gayle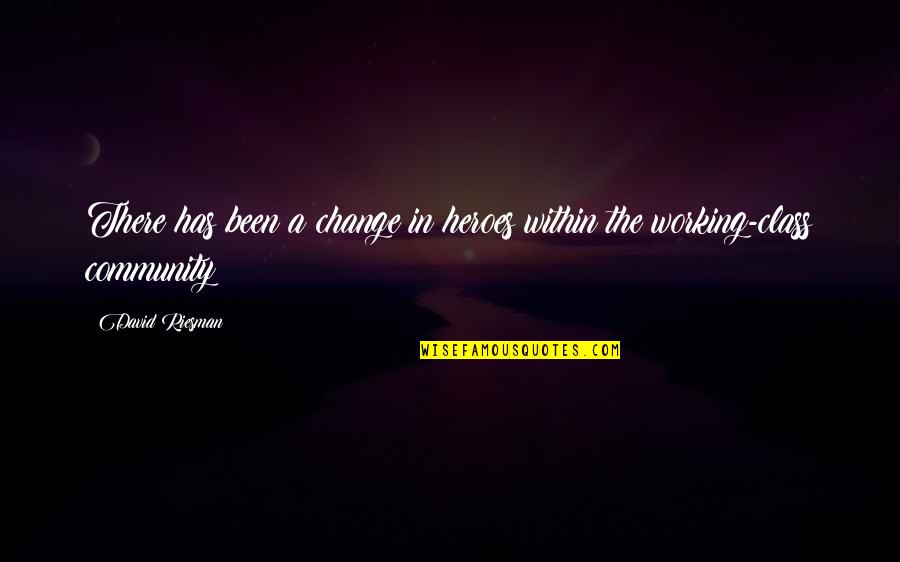 There has been a change in heroes within the working-class community —
David Riesman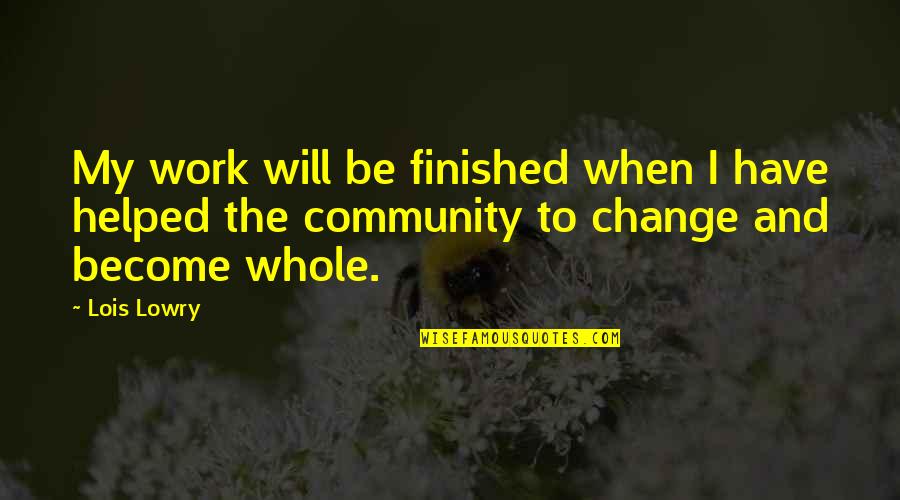 My work will be finished when I have helped the community to change and become whole. —
Lois Lowry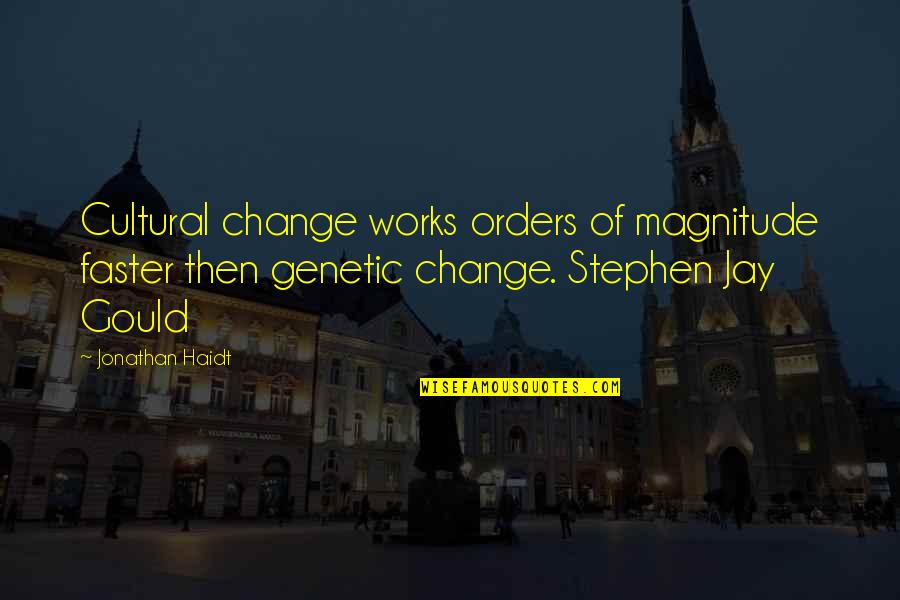 Cultural change works orders of magnitude faster then genetic change. Stephen Jay Gould —
Jonathan Haidt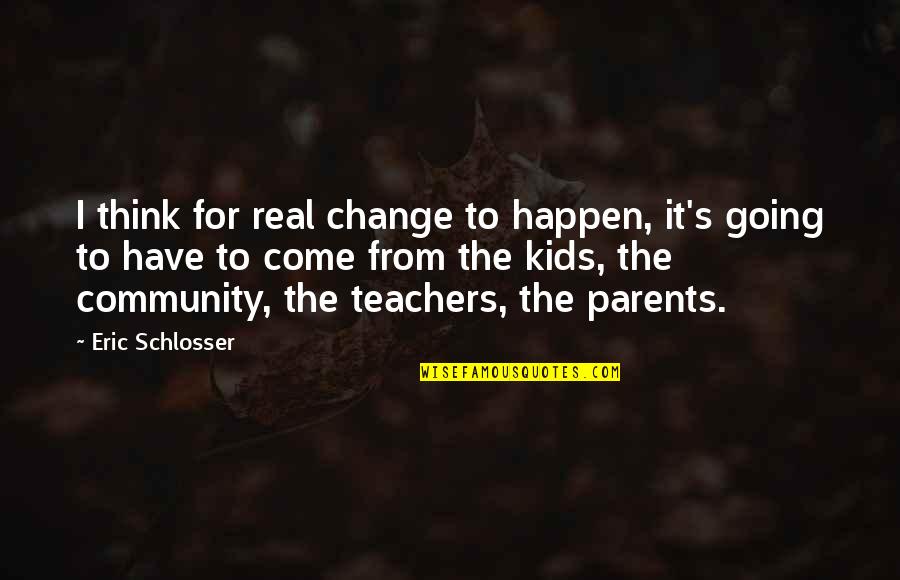 I think for real change to happen, it's going to have to come from the kids, the community, the teachers, the parents. —
Eric Schlosser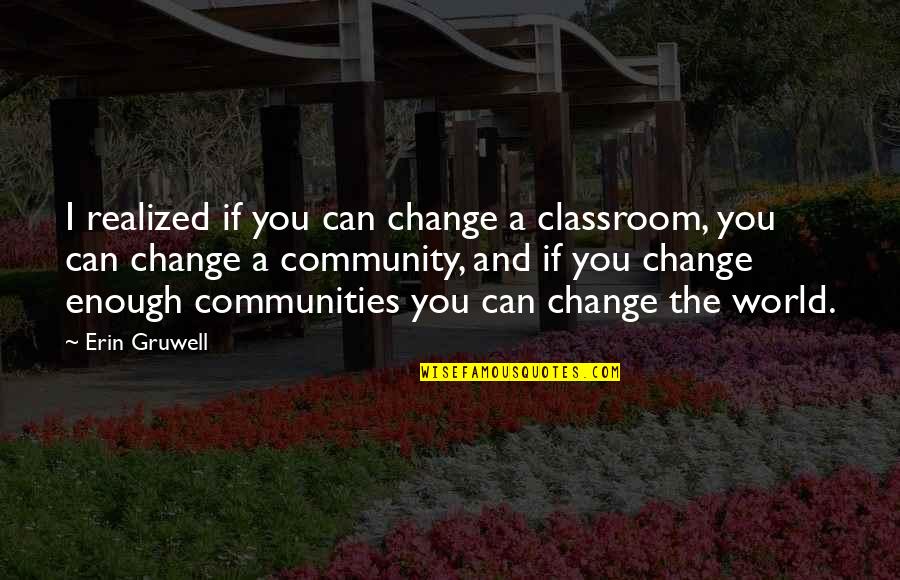 I realized if you can change a classroom, you can change a community, and if you change enough communities you can change the world. —
Erin Gruwell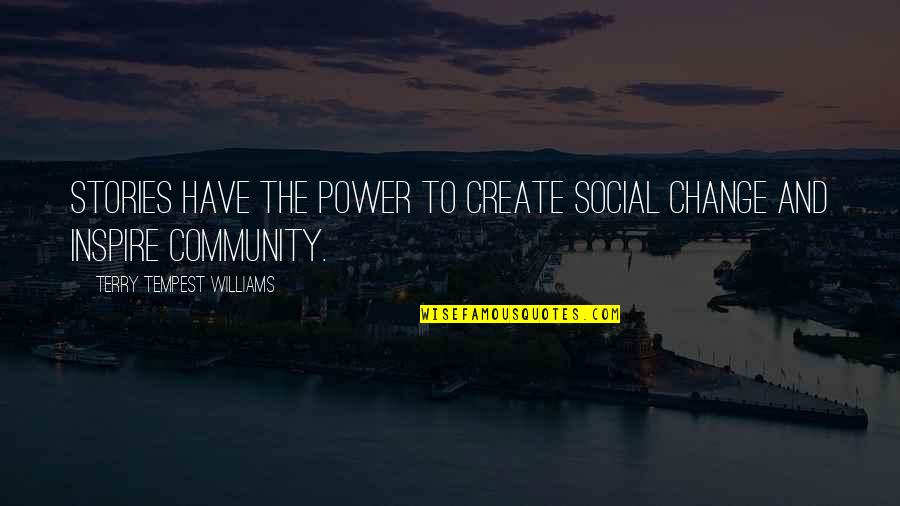 Stories have the power to create social change and inspire community. —
Terry Tempest Williams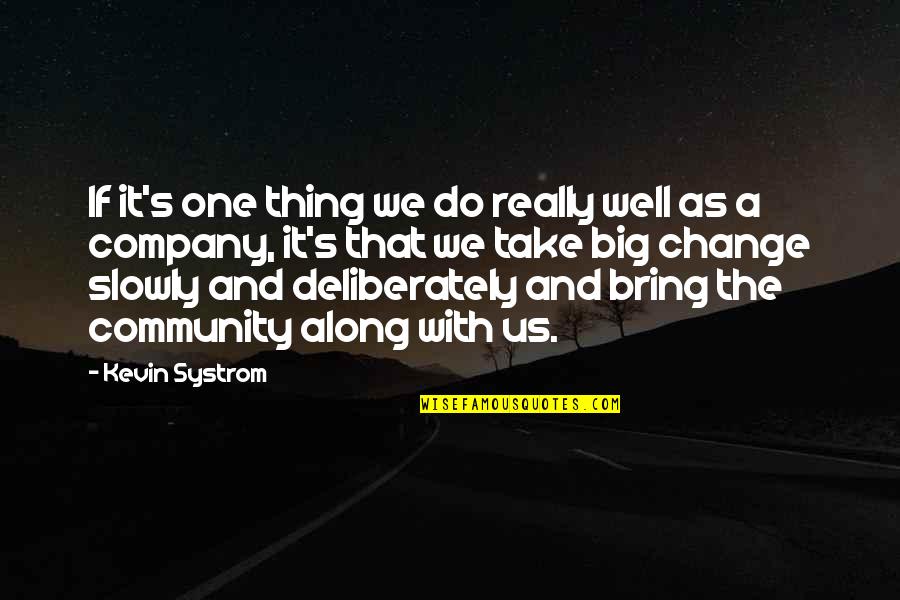 If it's one thing we do really well as a company, it's that we take big change slowly and deliberately and bring the community along with us. —
Kevin Systrom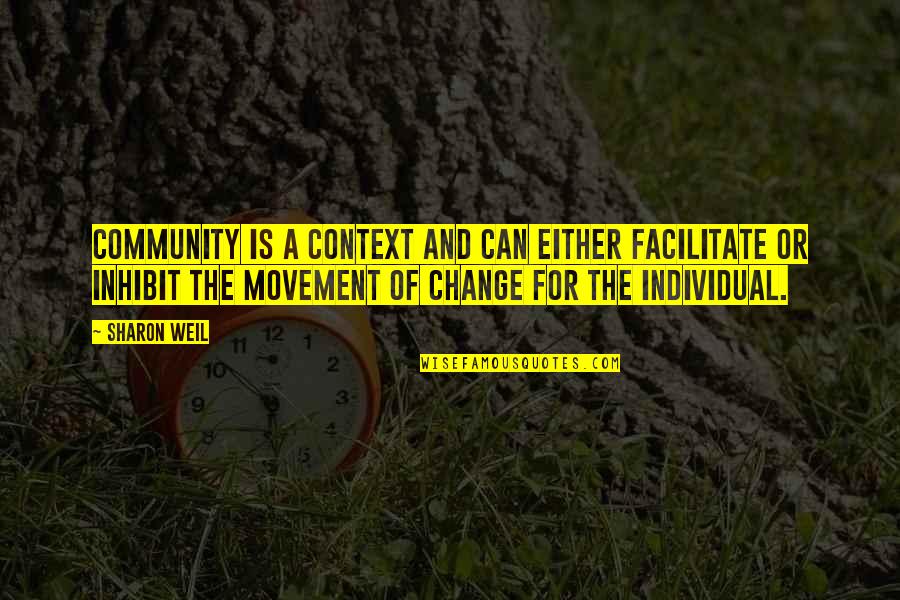 Community is a context and can either facilitate or inhibit the movement of change for the individual. —
Sharon Weil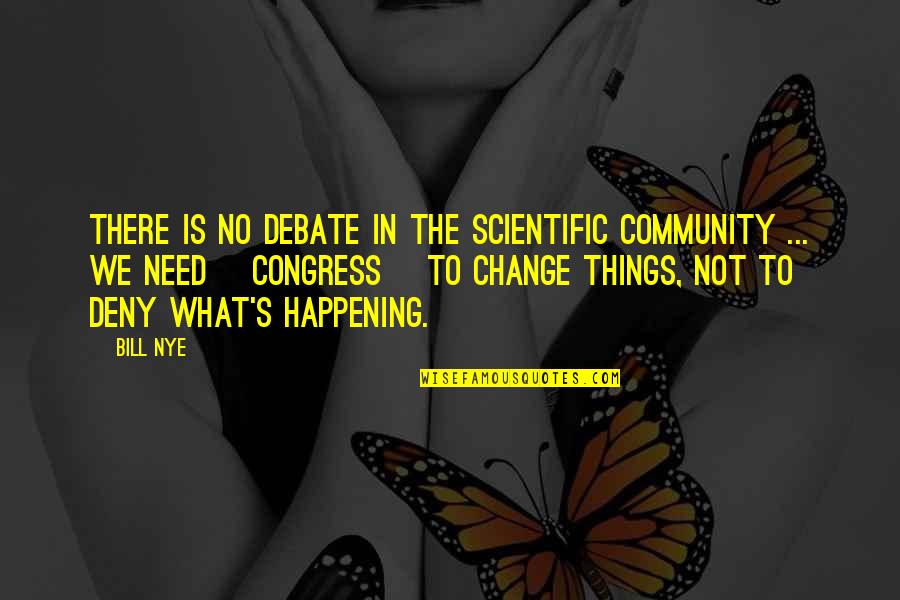 There is no debate in the scientific community ... We need [Congress] to change things, not to deny what's happening. —
Bill Nye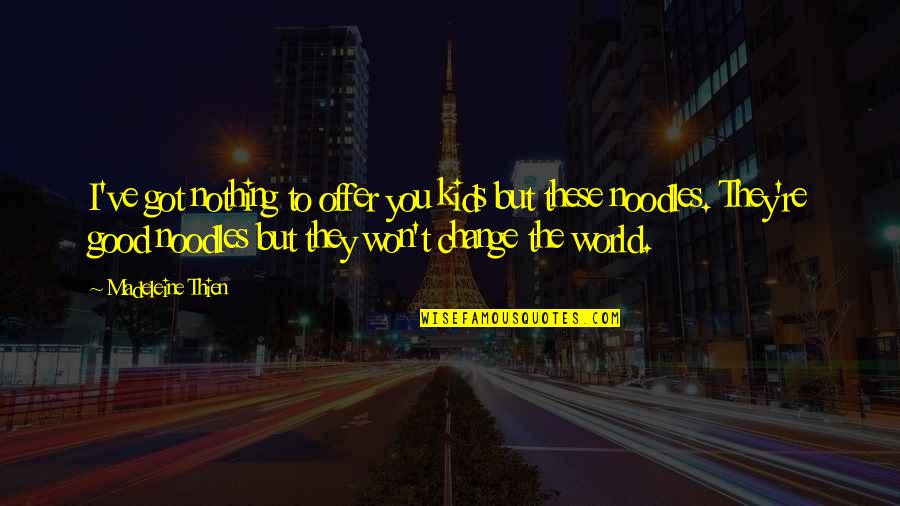 I've got nothing to offer you kids but these noodles. They're good noodles but they won't change the world. —
Madeleine Thien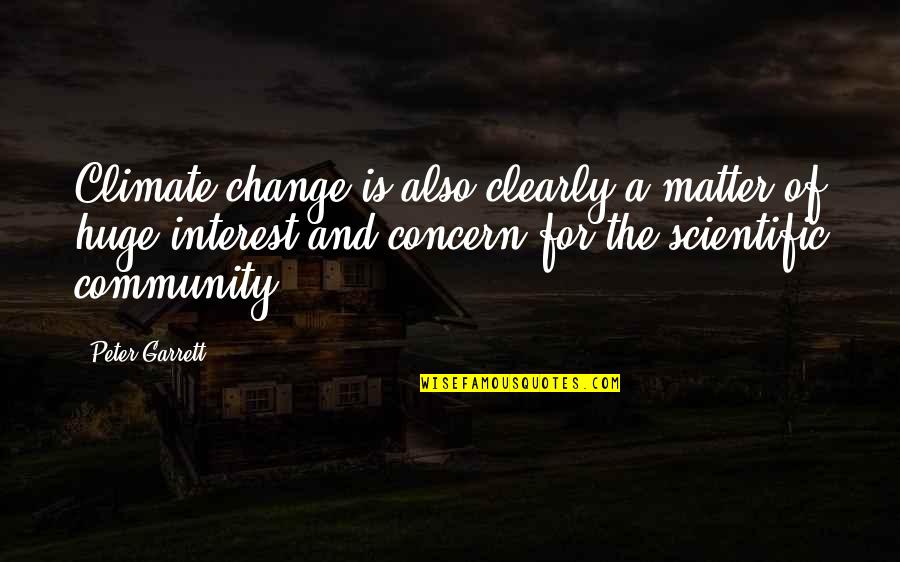 Climate change is also clearly a matter of huge interest and concern for the scientific community. —
Peter Garrett