Christian Circumstances Quotes
Collection of top 22 famous quotes about Christian Circumstances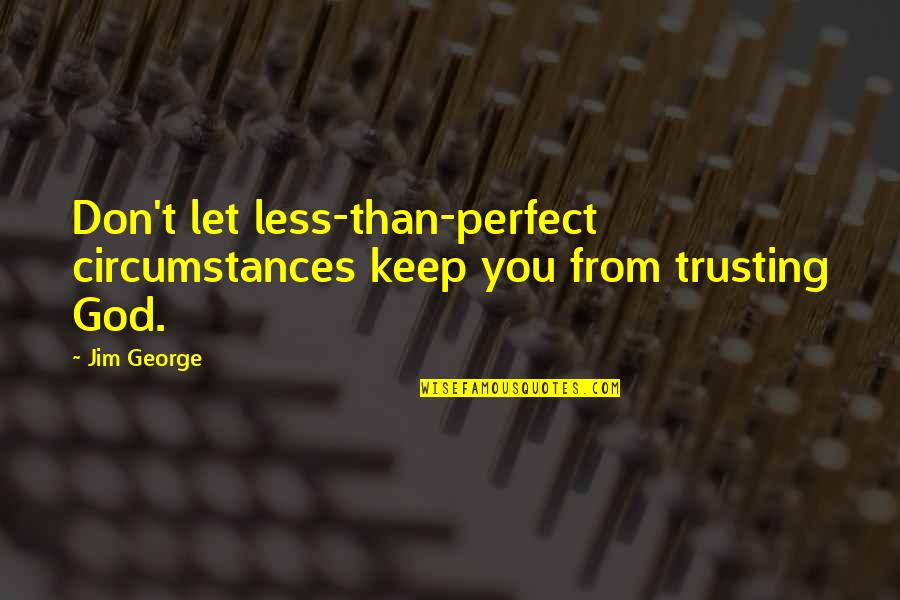 Don't let less-than-perfect circumstances keep you from trusting God.
—
Jim George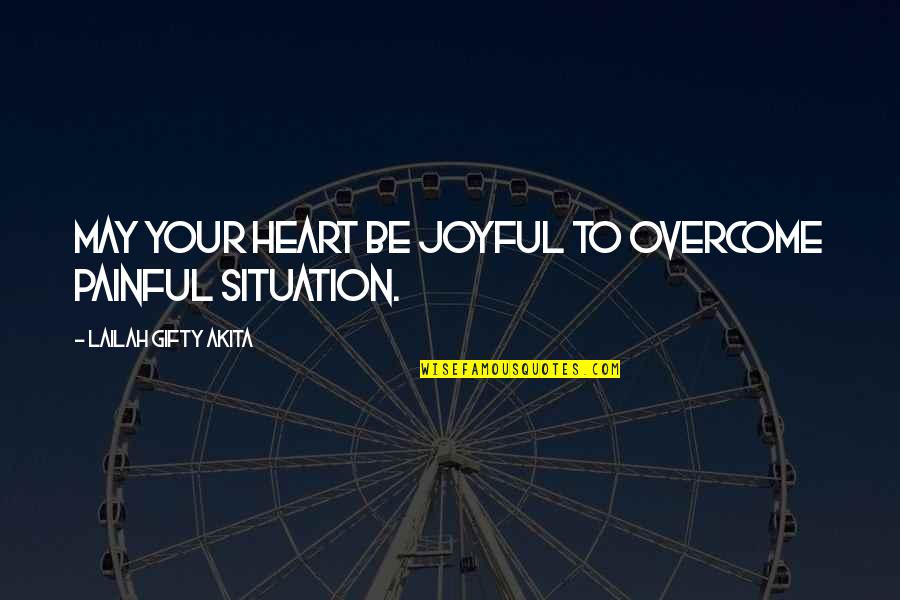 May your heart be joyful to overcome painful situation.
—
Lailah Gifty Akita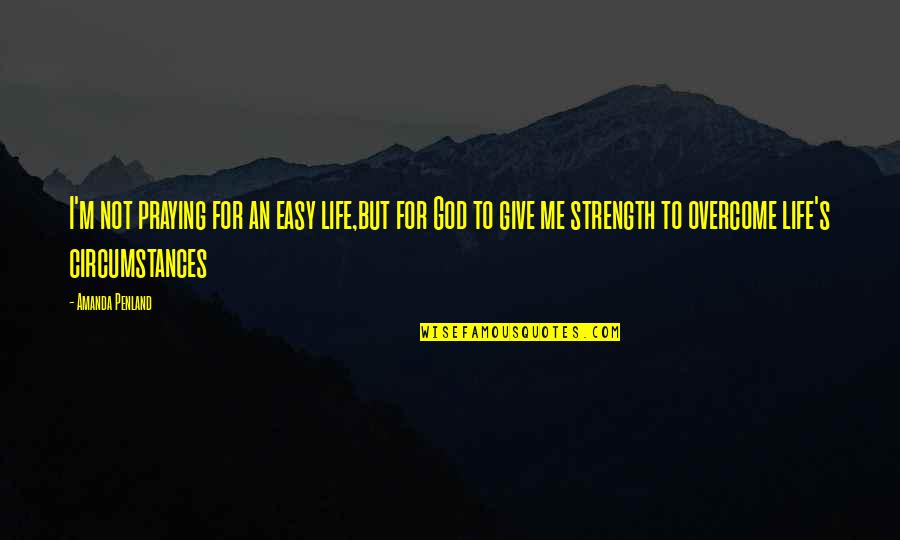 I'm not praying for an easy life,but for God to give me strength to overcome life's circumstances
—
Amanda Penland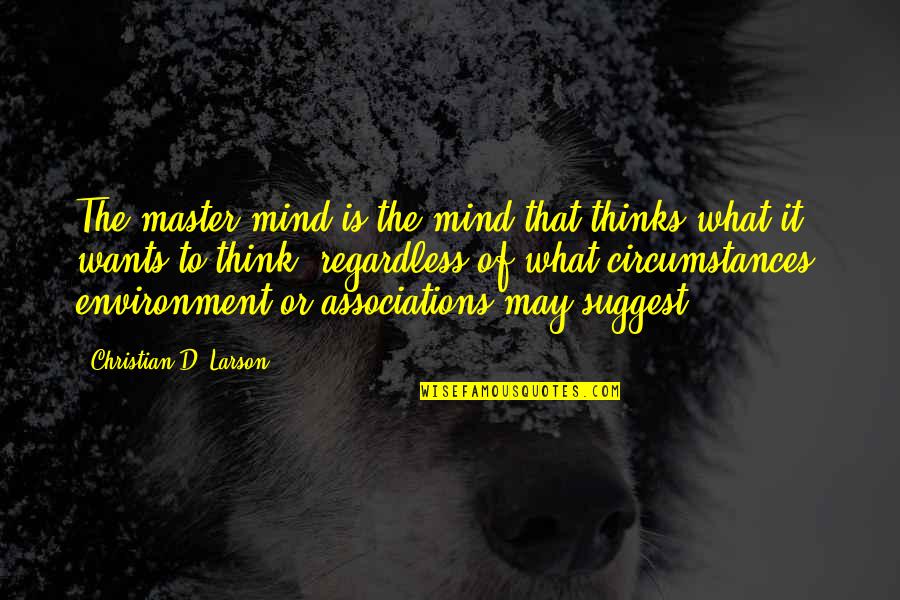 The master mind is the mind that thinks what it wants to think, regardless of what circumstances, environment or associations may suggest.
—
Christian D. Larson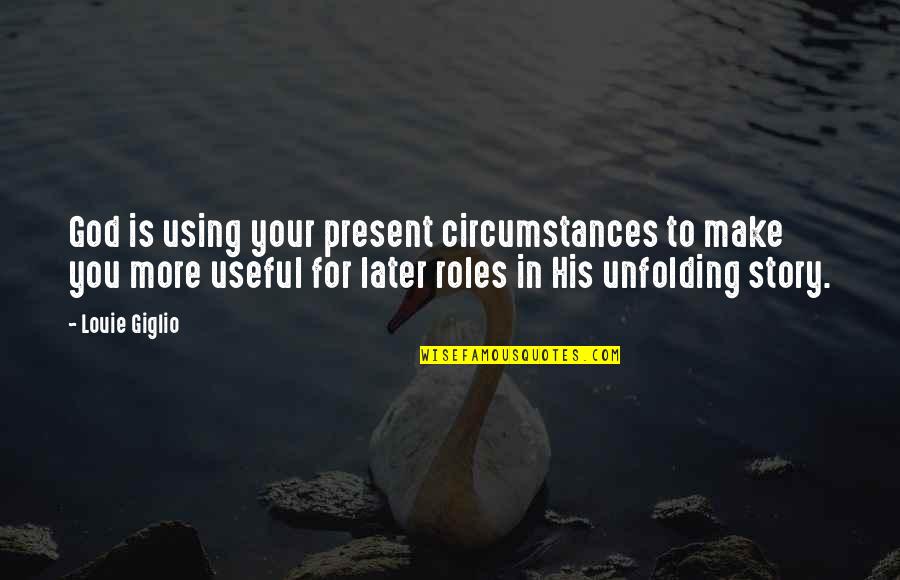 God is using your present circumstances to make you more useful for later roles in His unfolding story.
—
Louie Giglio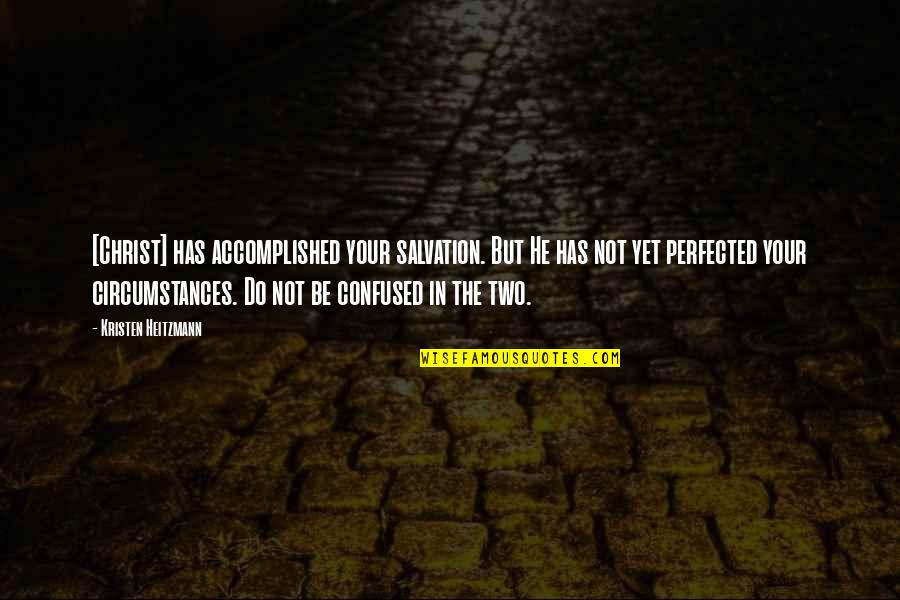 [Christ] has accomplished your salvation. But He has not yet perfected your circumstances. Do not be confused in the two.
—
Kristen Heitzmann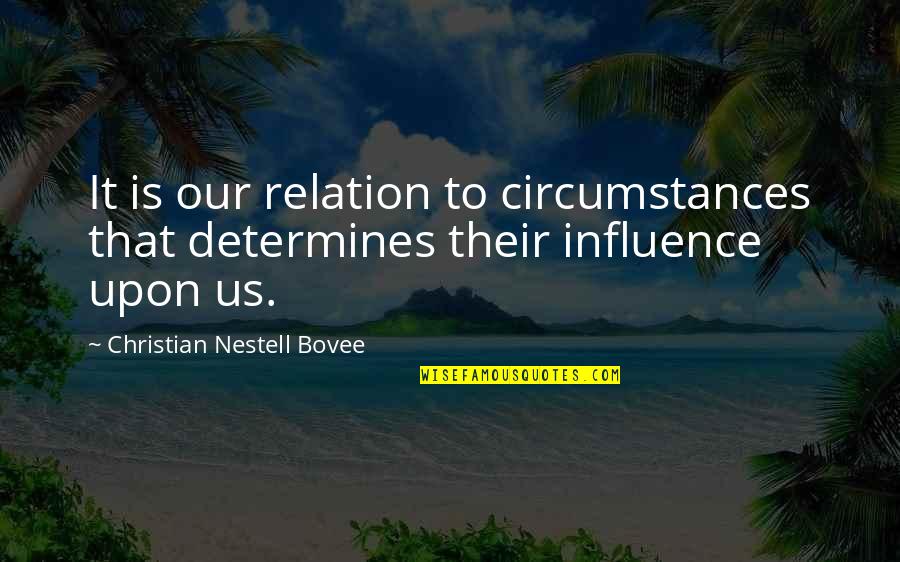 It is our relation to circumstances that determines their influence upon us.
—
Christian Nestell Bovee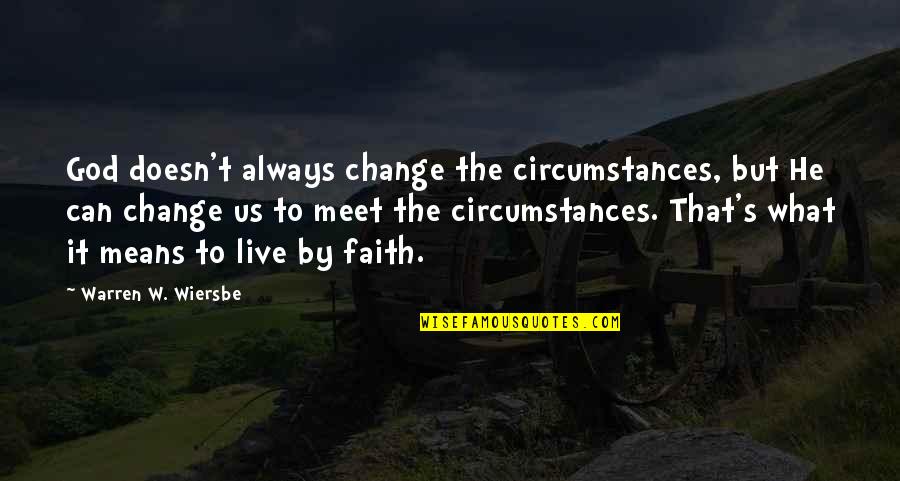 God doesn't always change the circumstances, but He can change us to meet the circumstances. That's what it means to live by faith.
—
Warren W. Wiersbe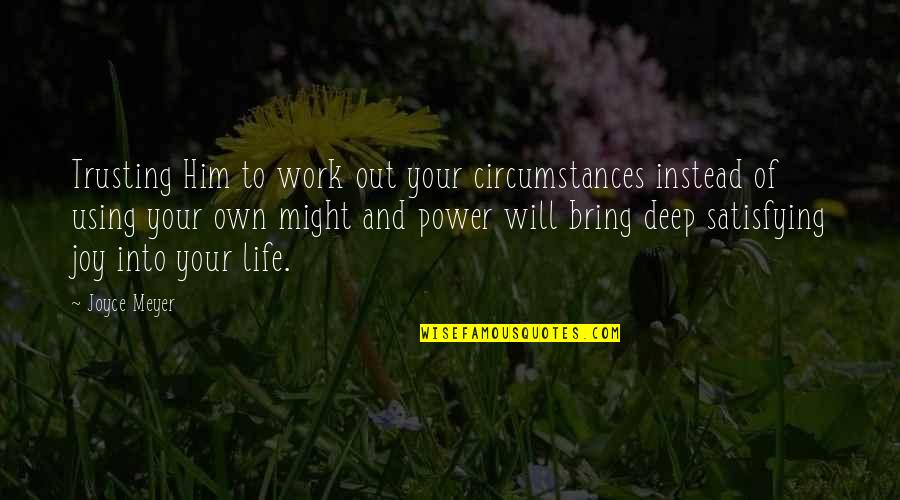 Trusting Him to work out your circumstances instead of using your own might and power will bring deep satisfying joy into your life.
—
Joyce Meyer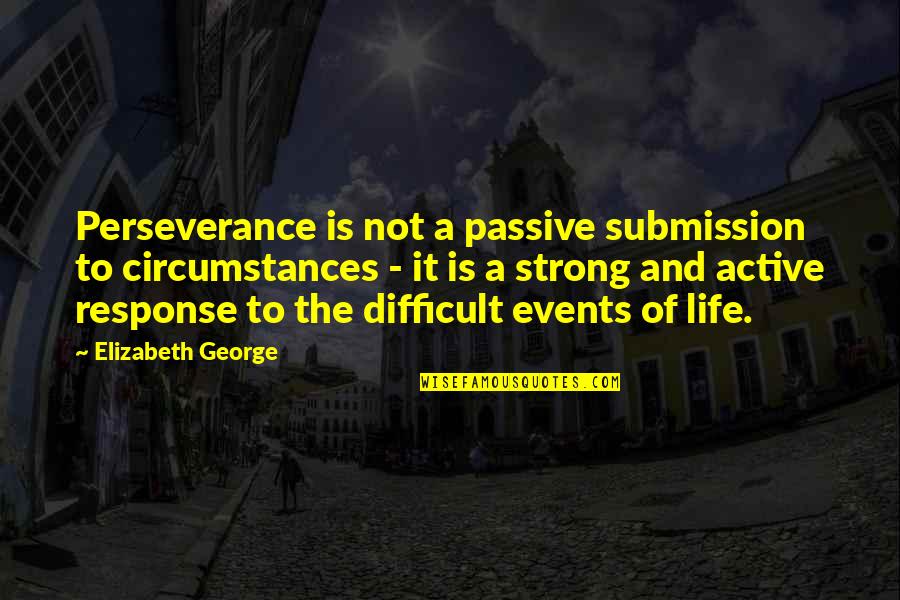 Perseverance is not a passive submission to circumstances - it is a strong and active response to the difficult events of life.
—
Elizabeth George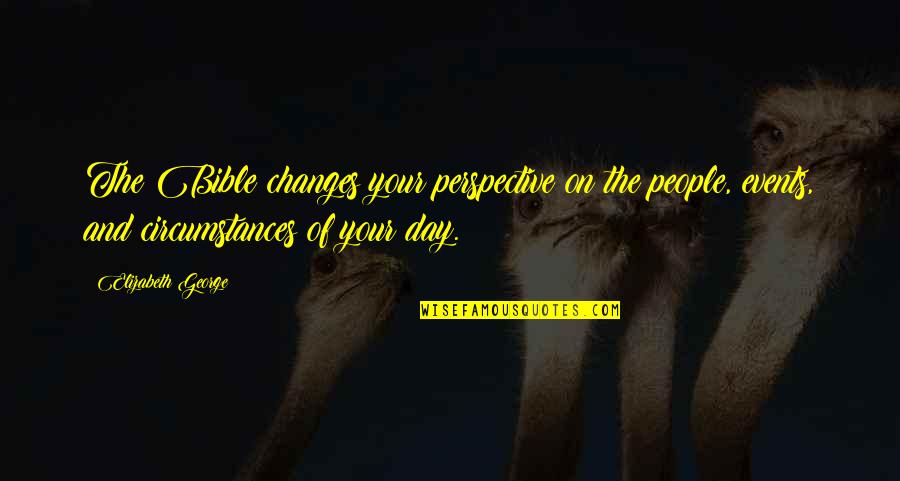 The Bible changes your perspective on the people, events, and circumstances of your day. —
Elizabeth George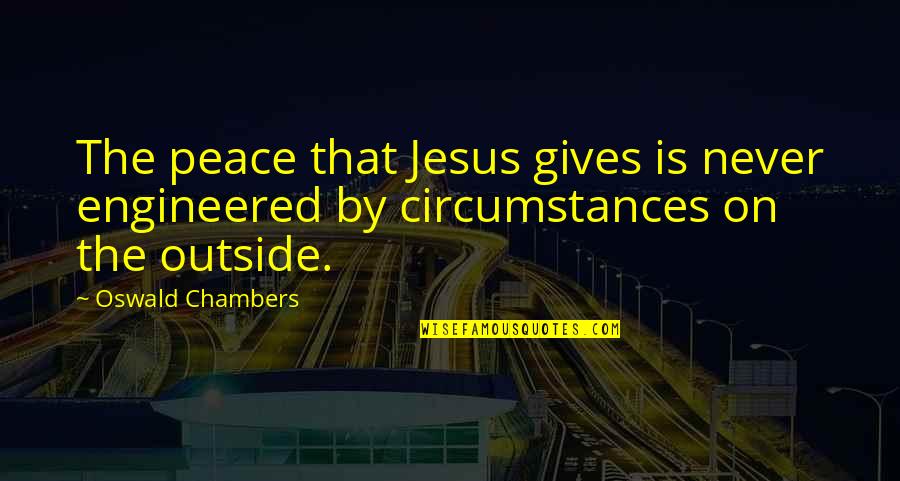 The peace that Jesus gives is never engineered by circumstances on the outside. —
Oswald Chambers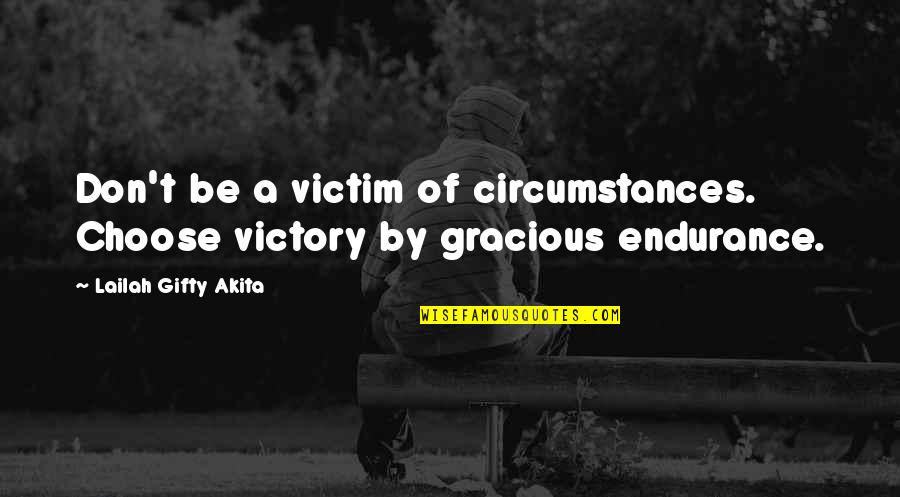 Don't be a victim of circumstances. Choose victory by gracious endurance. —
Lailah Gifty Akita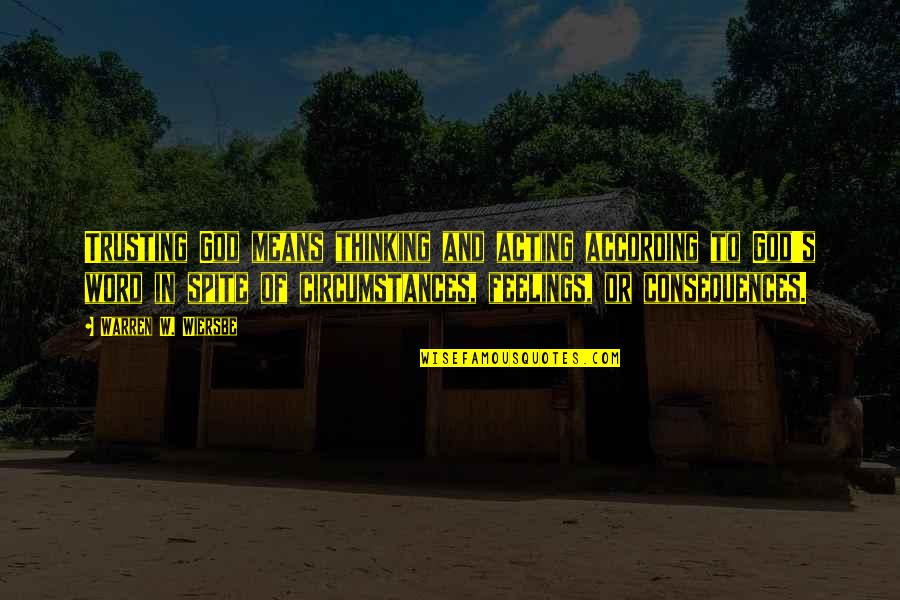 Trusting God means thinking and acting according to God's word in spite of circumstances, feelings, or consequences. —
Warren W. Wiersbe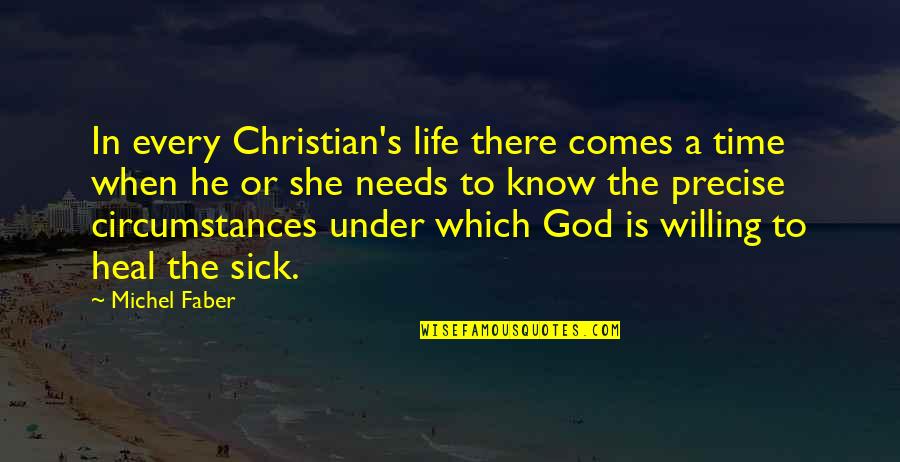 In every Christian's life there comes a time when he or she needs to know the precise circumstances under which God is willing to heal the sick. —
Michel Faber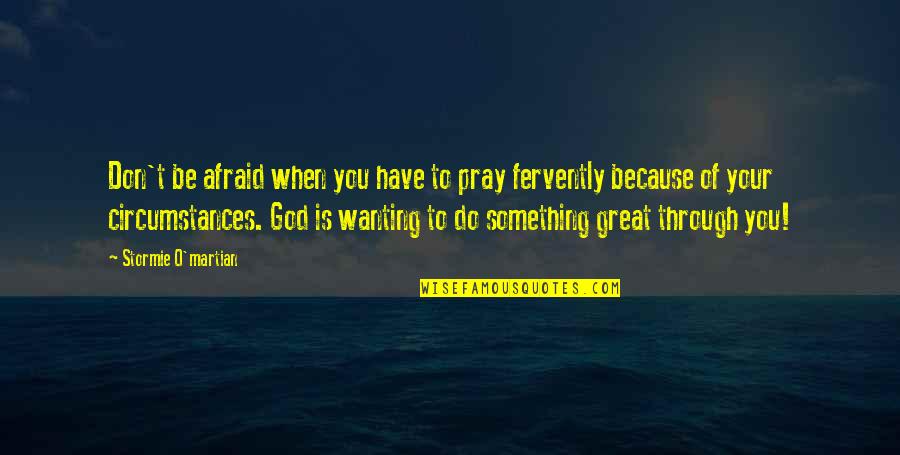 Don't be afraid when you have to pray fervently because of your circumstances. God is wanting to do something great through you! —
Stormie O'martian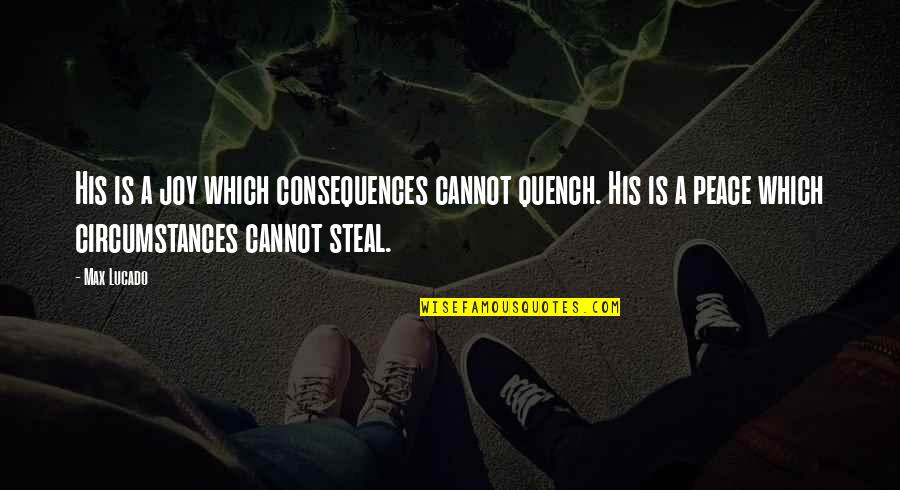 His is a joy which consequences cannot quench. His is a peace which circumstances cannot steal. —
Max Lucado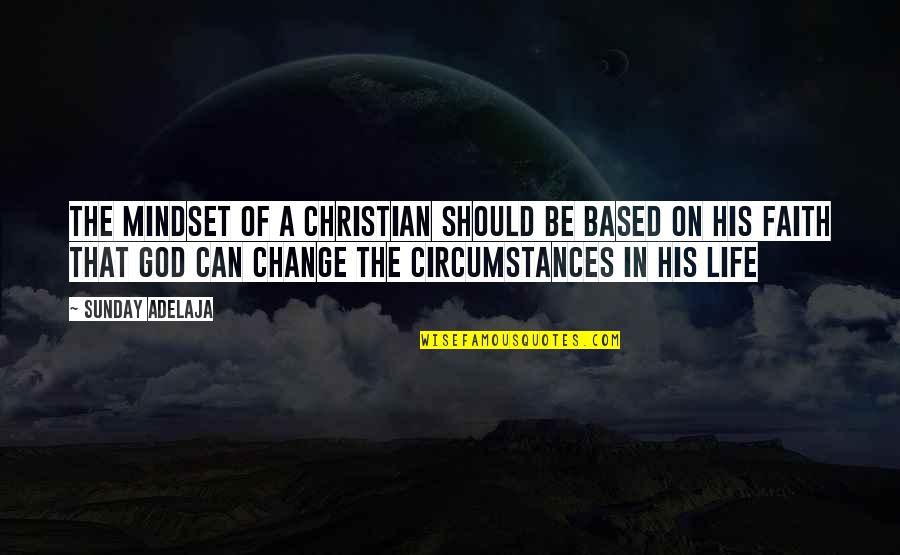 The mindset of a Christian should be based on his faith that God can change the circumstances in His life —
Sunday Adelaja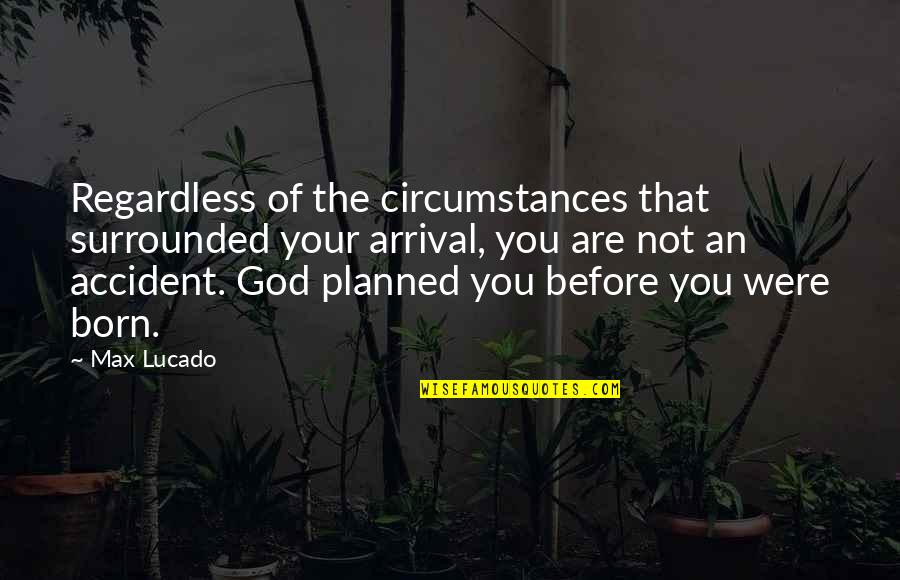 Regardless of the circumstances that surrounded your arrival, you are not an accident. God planned you before you were born. —
Max Lucado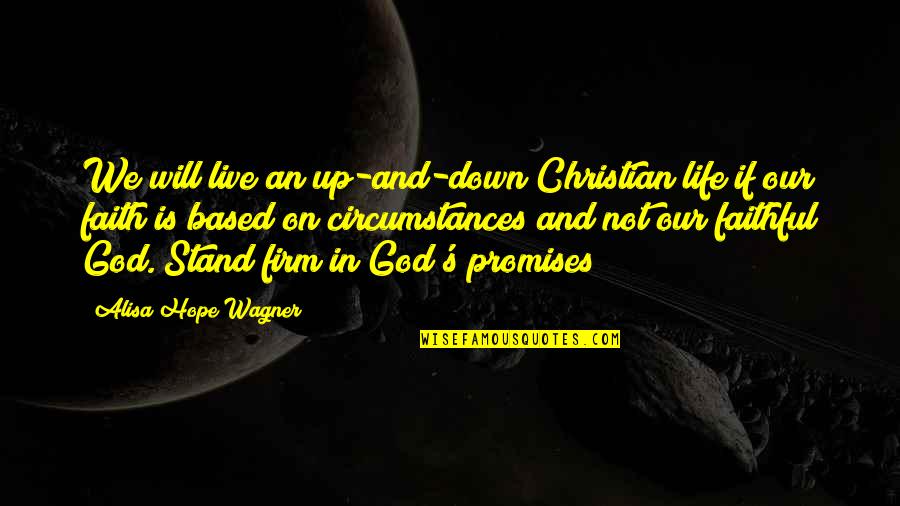 We will live an up-and-down Christian life if our faith is based on circumstances and not our faithful God. Stand firm in God's promises! —
Alisa Hope Wagner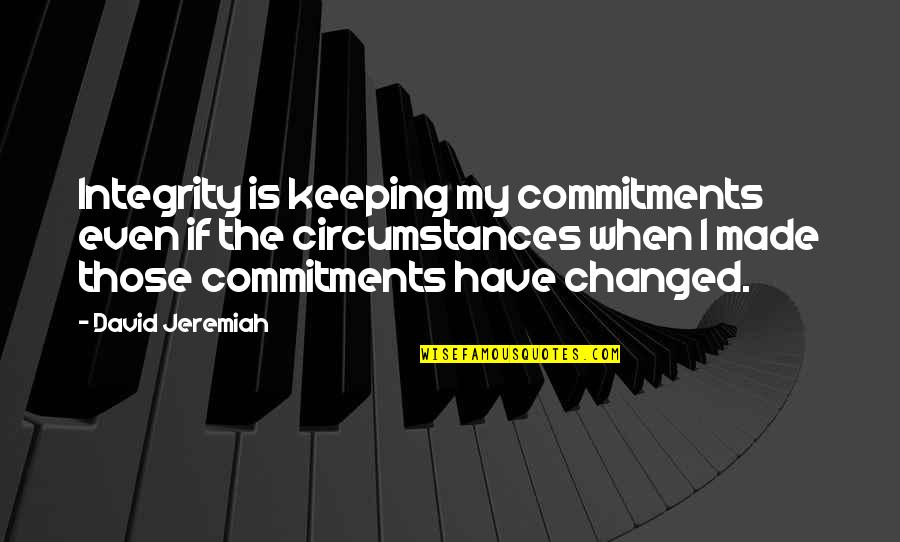 Integrity is keeping my commitments even if the circumstances when I made those commitments have changed. —
David Jeremiah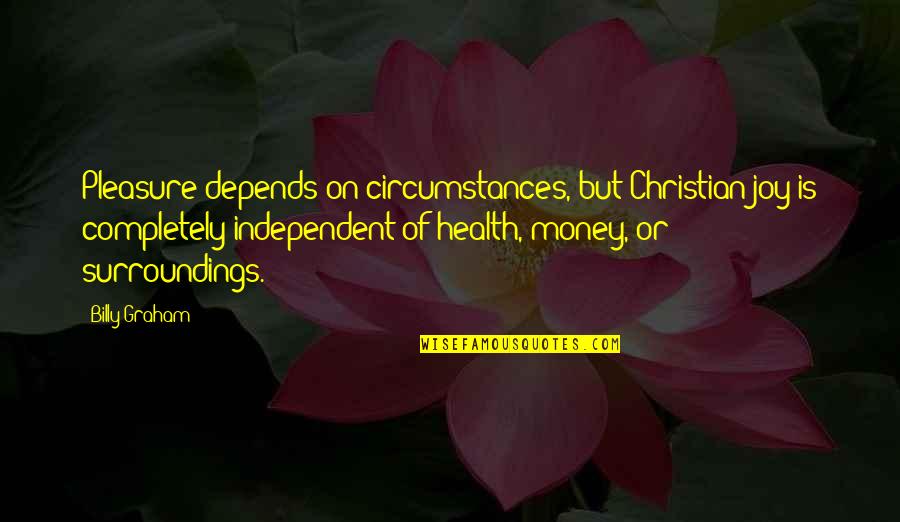 Pleasure depends on circumstances, but Christian joy is completely independent of health, money, or surroundings. —
Billy Graham