Change In History Quotes
Collection of top 44 famous quotes about Change In History
Change In History Quotes & Sayings
Happy to read and share the best inspirational Change In History quotes, sayings and quotations on Wise Famous Quotes.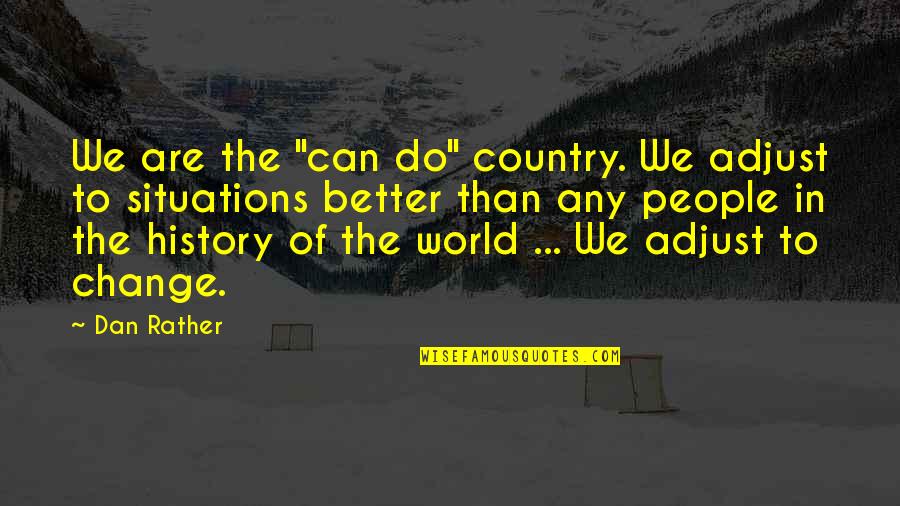 We are the "can do" country. We adjust to situations better than any people in the history of the world ... We adjust to change.
—
Dan Rather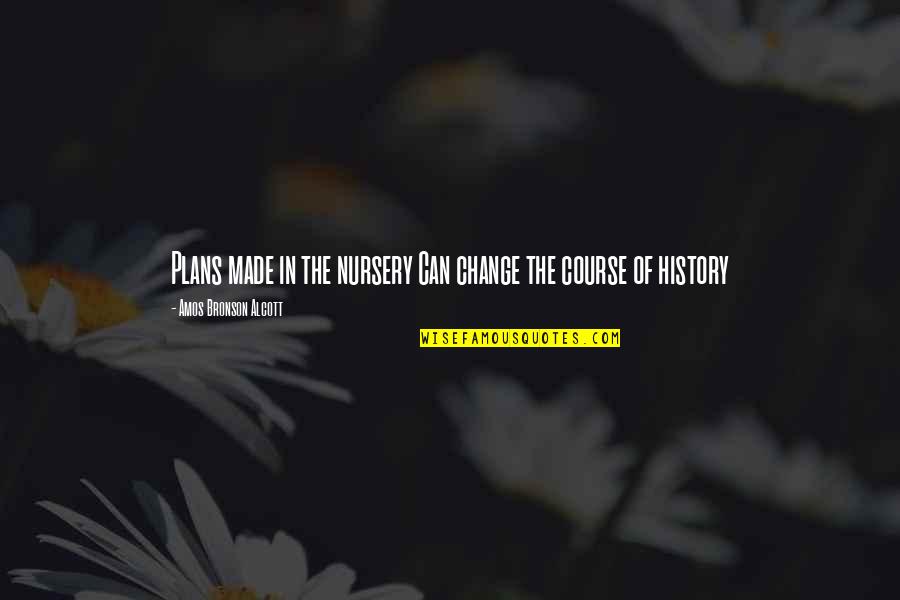 Plans made in the nursery Can change the course of history
—
Amos Bronson Alcott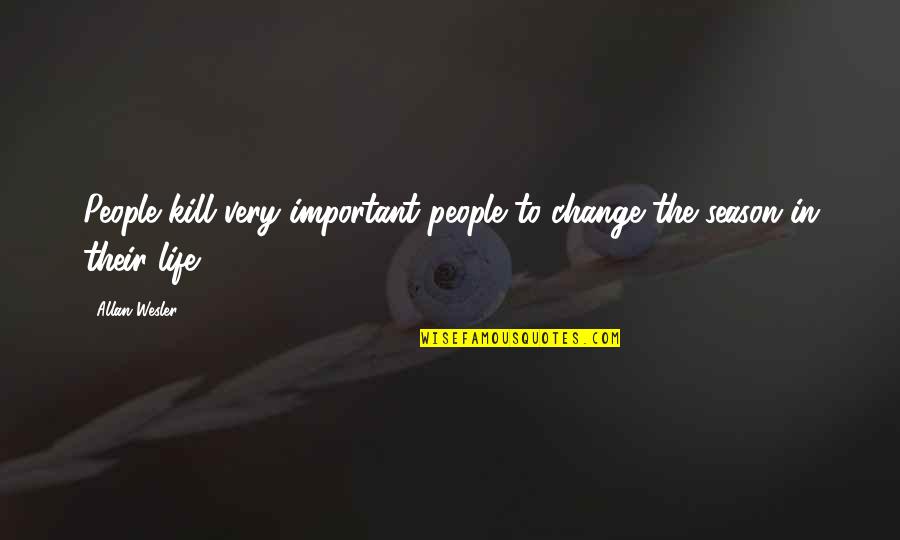 People kill very important people to change the season in their life.
—
Allan Wesler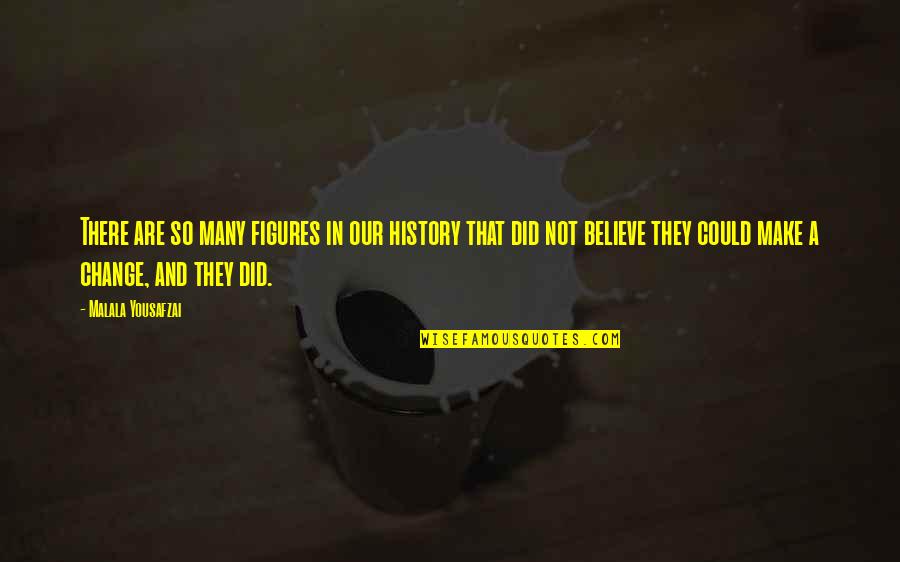 There are so many figures in our history that did not believe they could make a change, and they did.
—
Malala Yousafzai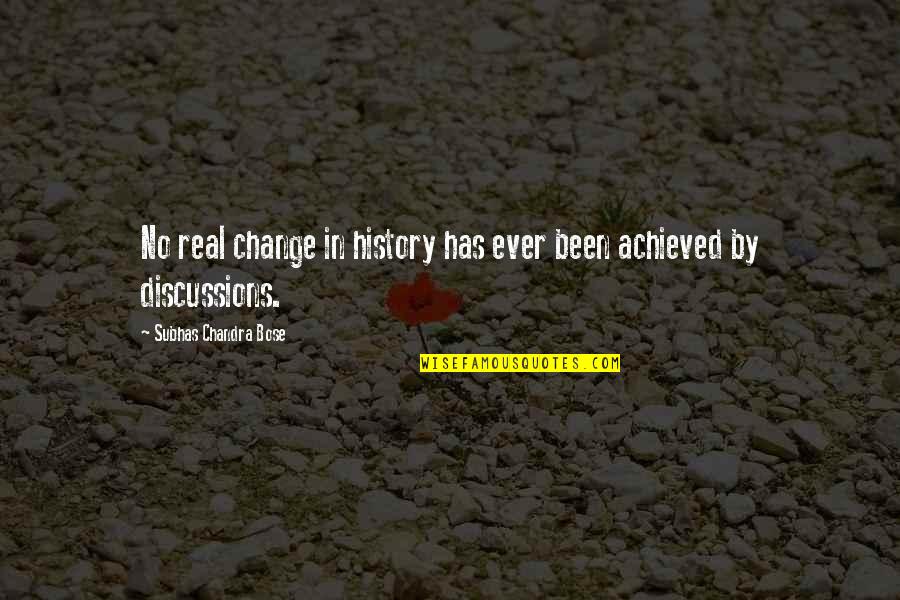 No real change in history has ever been achieved by discussions.
—
Subhas Chandra Bose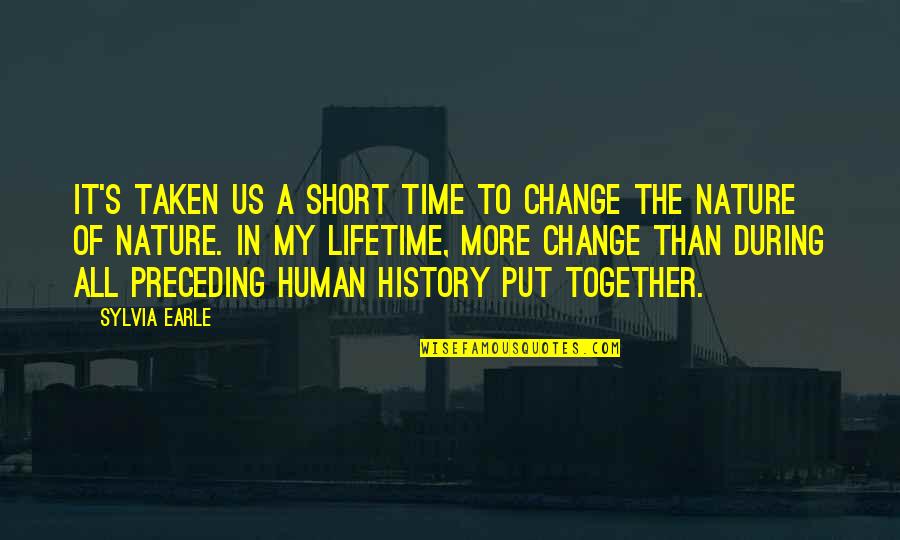 It's taken us a short time to change the nature of nature. In my lifetime, more change than during all preceding human history put together.
—
Sylvia Earle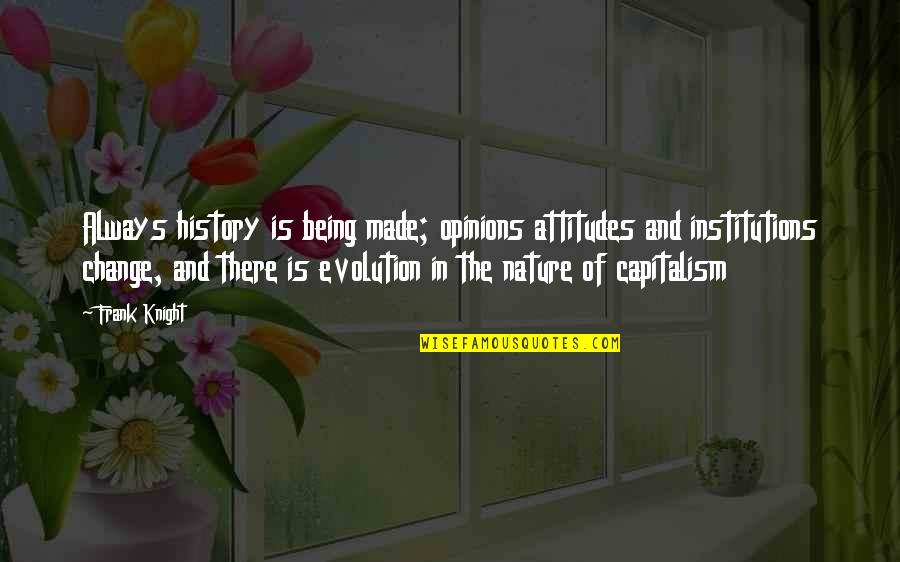 Always history is being made; opinions attitudes and institutions change, and there is evolution in the nature of capitalism —
Frank Knight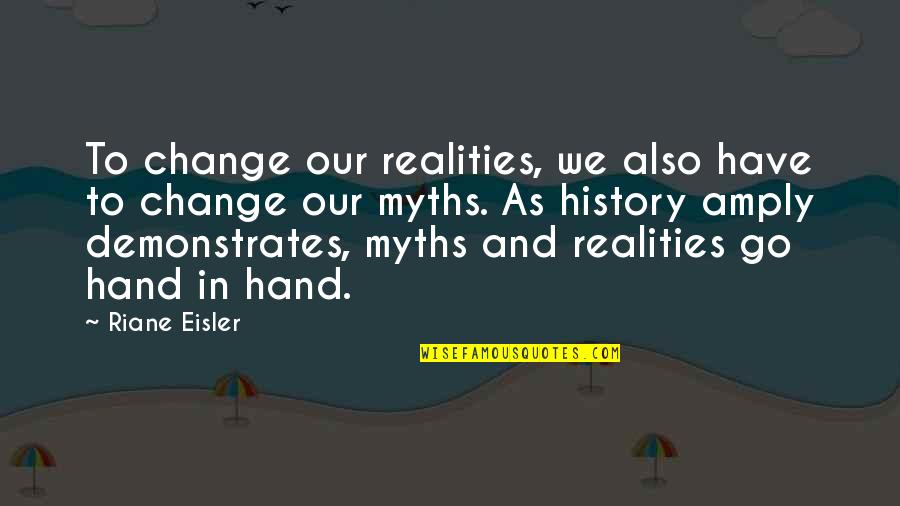 To change our realities, we also have to change our myths. As history amply demonstrates, myths and realities go hand in hand. —
Riane Eisler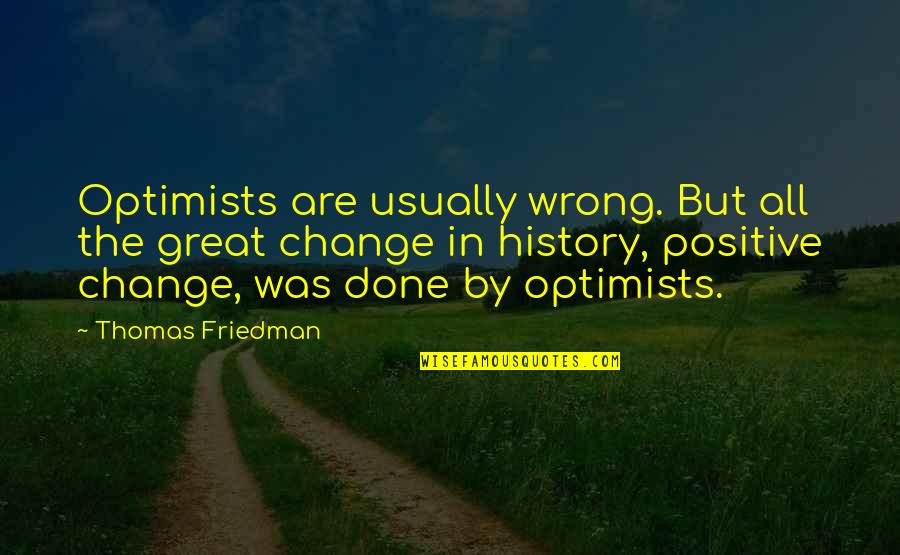 Optimists are usually wrong. But all the great
change in history
, positive change, was done by optimists. —
Thomas Friedman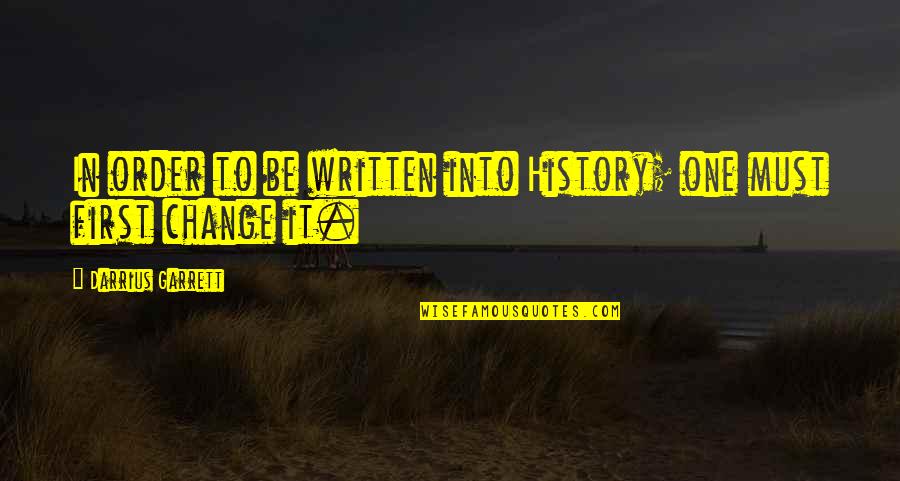 In order to be written into History; one must first change it. —
Darrius Garrett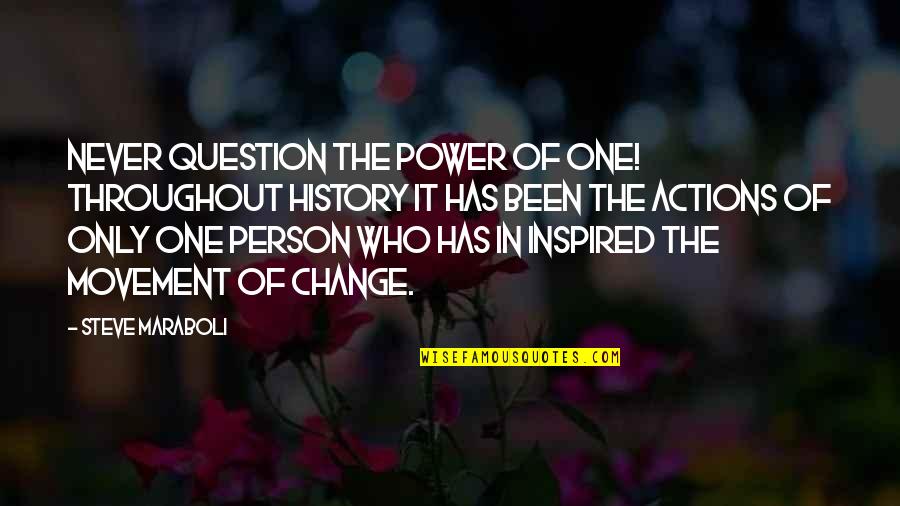 Never question the power of one! Throughout history it has been the actions of only one person who has in inspired the movement of change. —
Steve Maraboli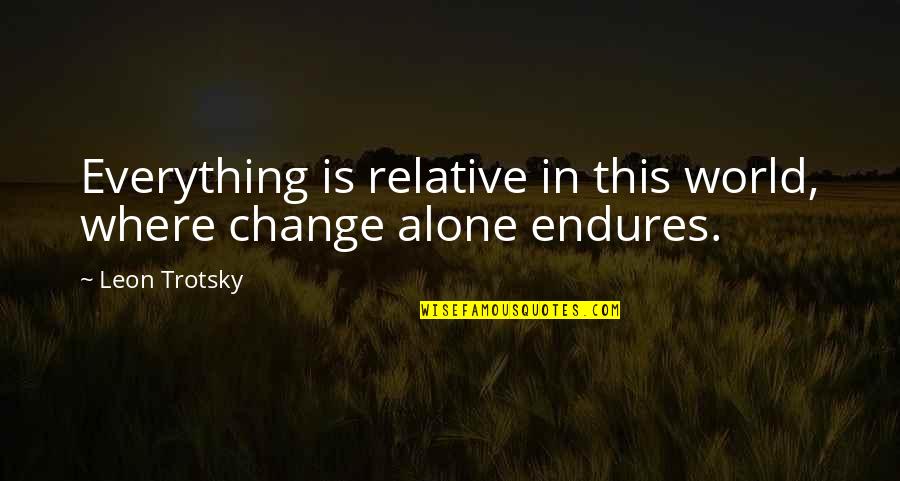 Everything is relative in this world, where change alone endures. —
Leon Trotsky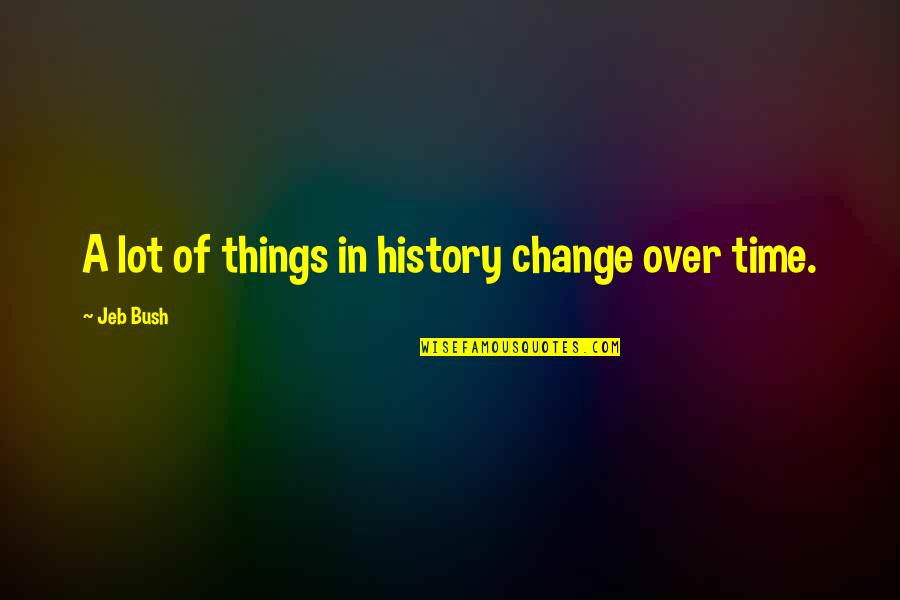 A lot of things in history change over time. —
Jeb Bush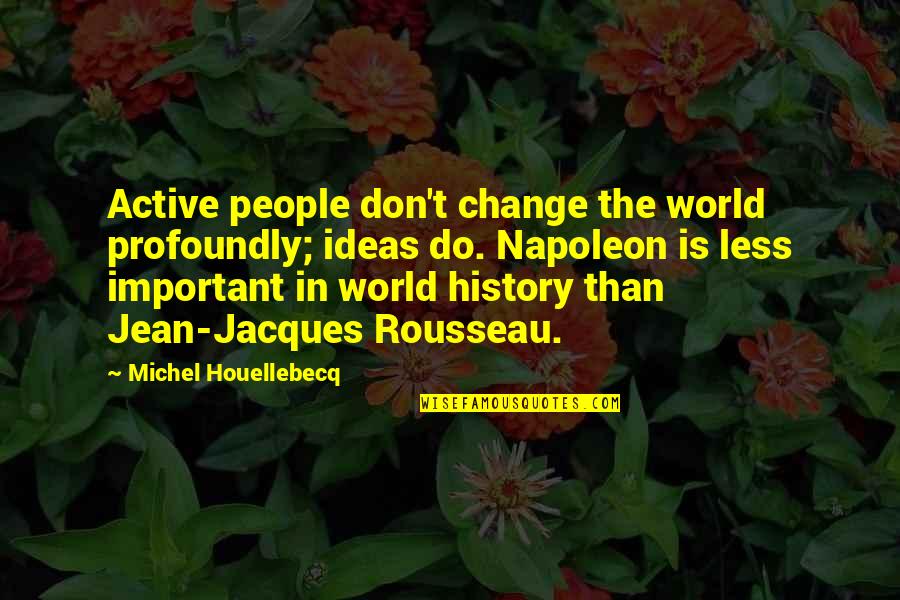 Active people don't change the world profoundly; ideas do. Napoleon is less important in world history than Jean-Jacques Rousseau. —
Michel Houellebecq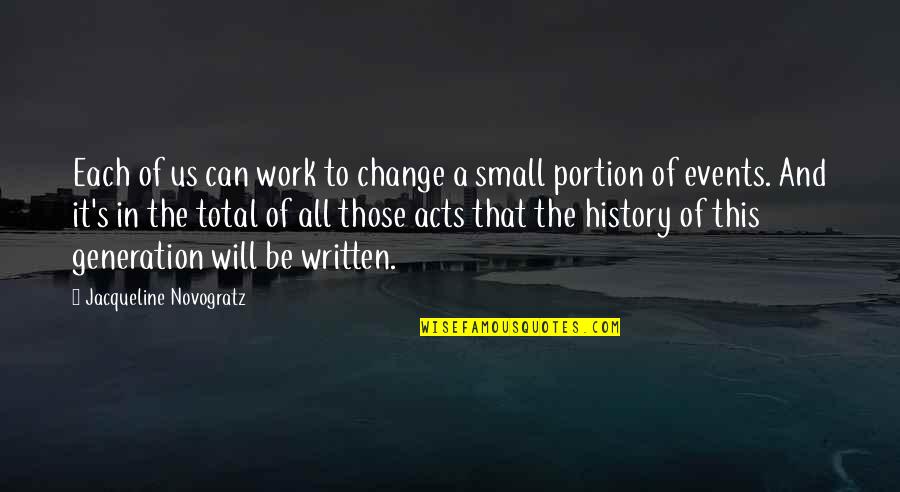 Each of us can work to change a small portion of events. And it's in the total of all those acts that the history of this generation will be written. —
Jacqueline Novogratz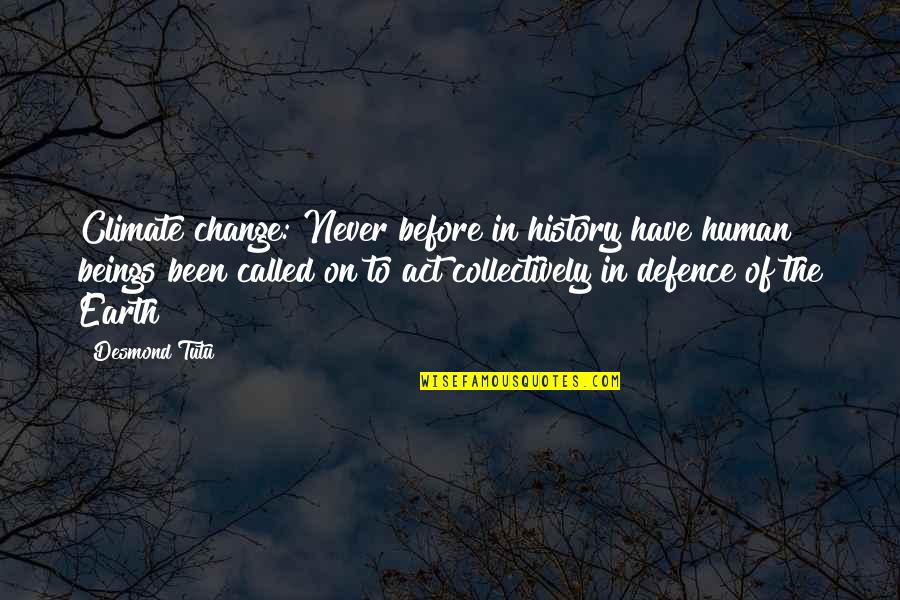 Climate change: Never before in history have human beings been called on to act collectively in defence of the Earth —
Desmond Tutu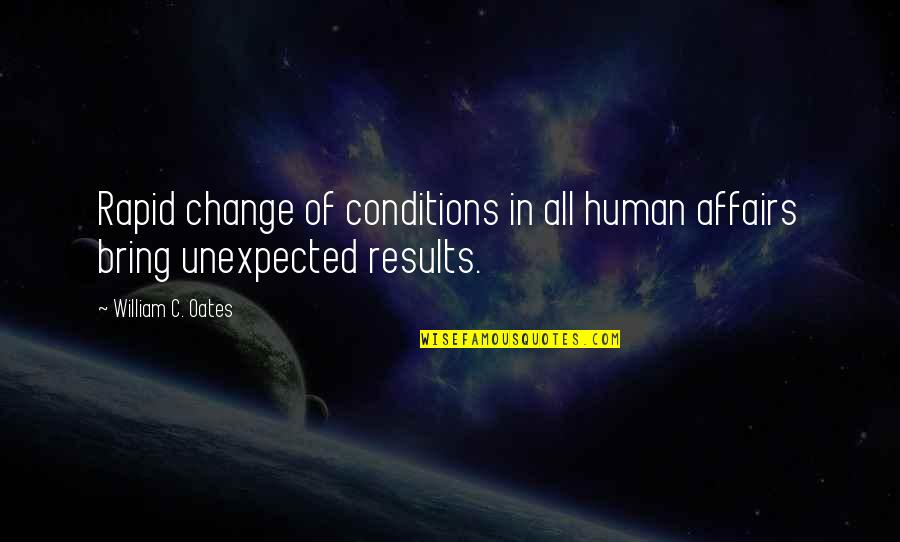 Rapid change of conditions in all human affairs bring unexpected results. —
William C. Oates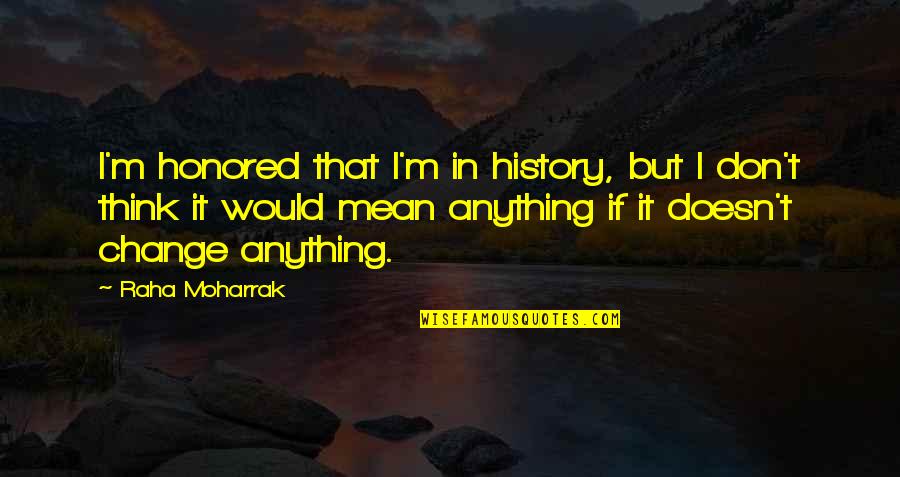 I'm honored that I'm in history, but I don't think it would mean anything if it doesn't change anything. —
Raha Moharrak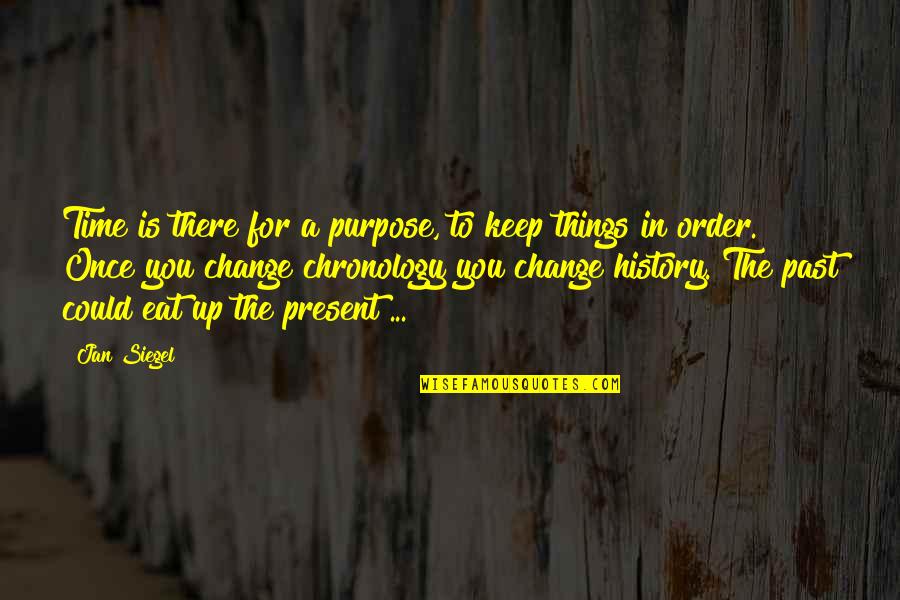 Time is there for a purpose, to keep things in order. Once you change chronology you change history. The past could eat up the present ... —
Jan Siegel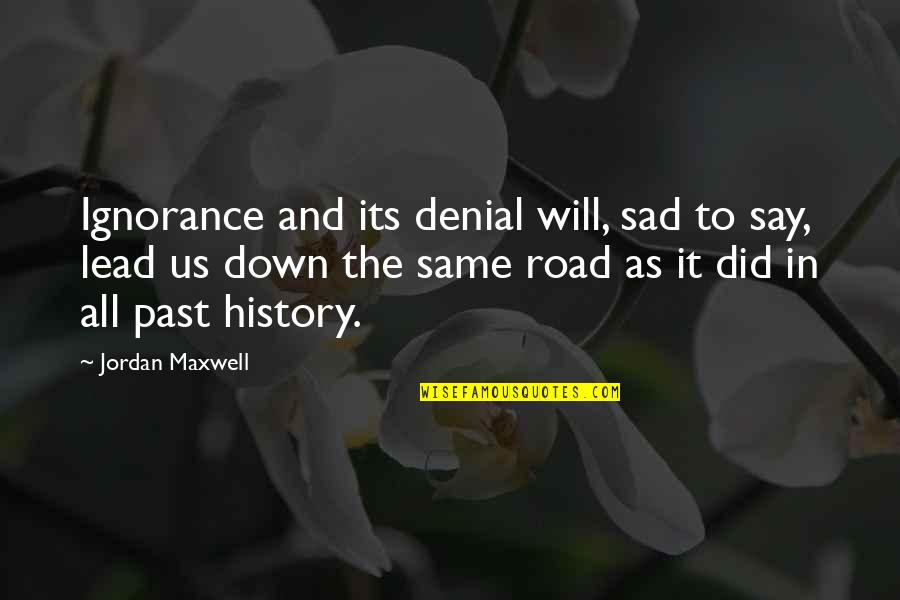 Ignorance and its denial will, sad to say, lead us down the same road as it did in all past history. —
Jordan Maxwell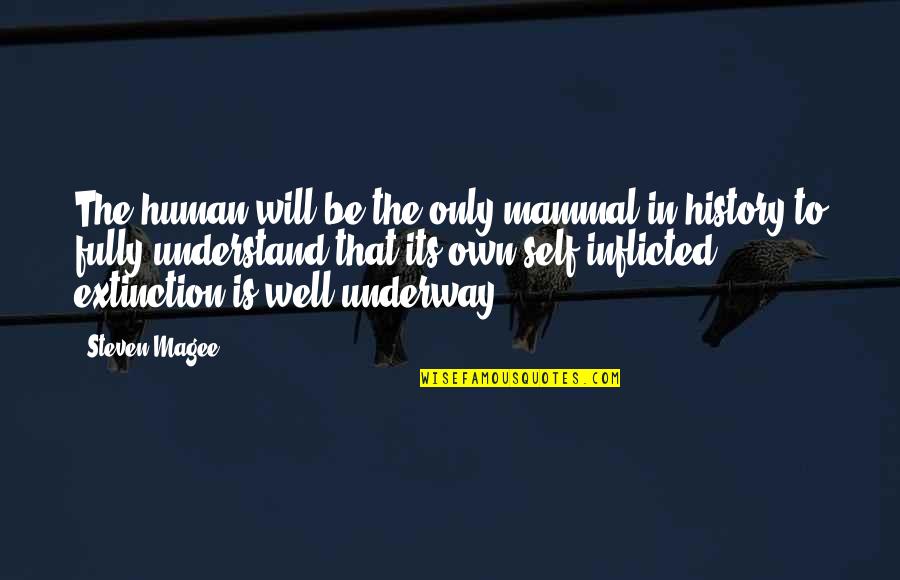 The human will be the only mammal in history to fully understand that its own self inflicted extinction is well underway. —
Steven Magee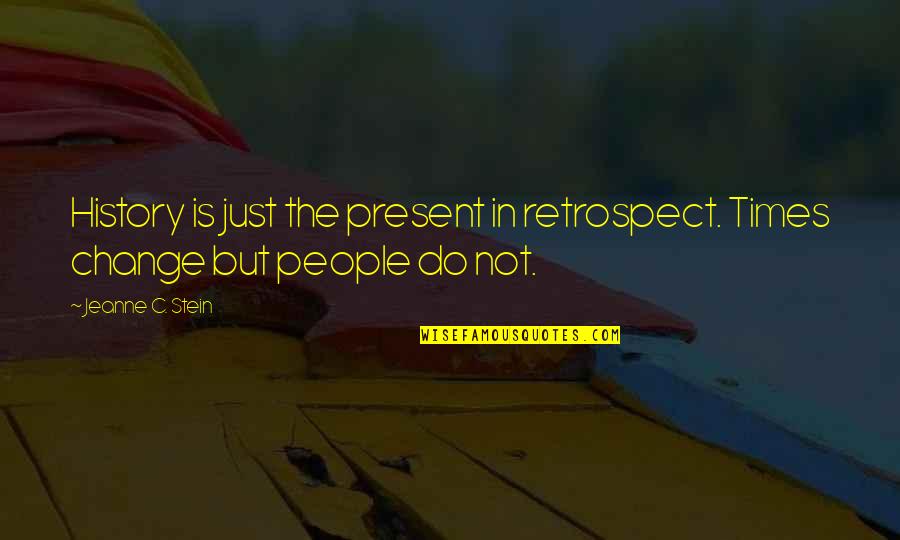 History is just the present in retrospect. Times change but people do not. —
Jeanne C. Stein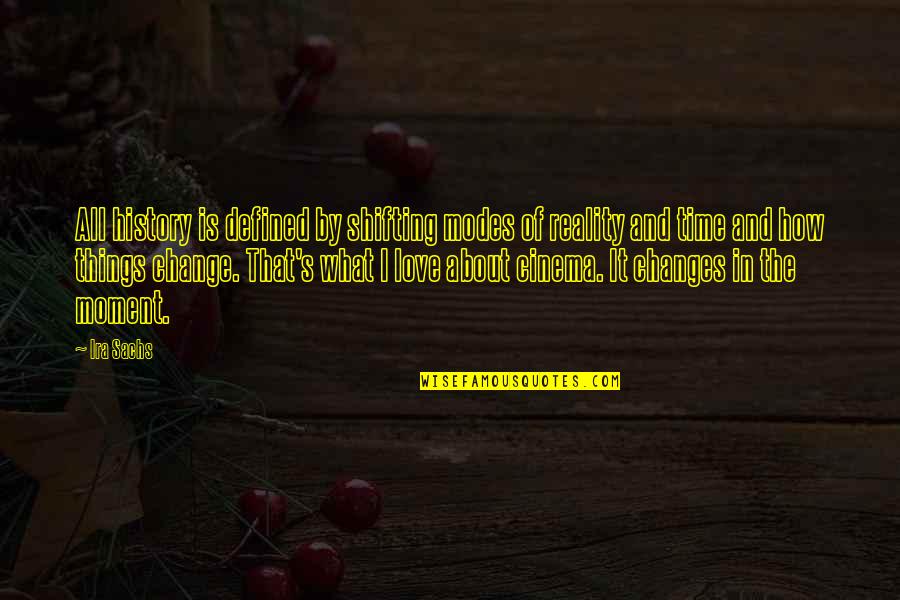 All history is defined by shifting modes of reality and time and how things change. That's what I love about cinema. It changes in the moment. —
Ira Sachs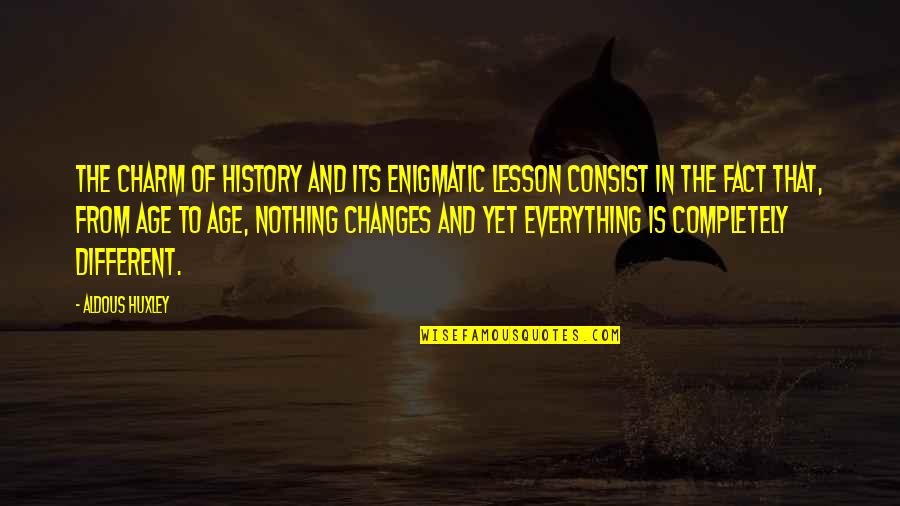 The charm of history and its enigmatic lesson consist in the fact that, from age to age, nothing changes and yet everything is completely different. —
Aldous Huxley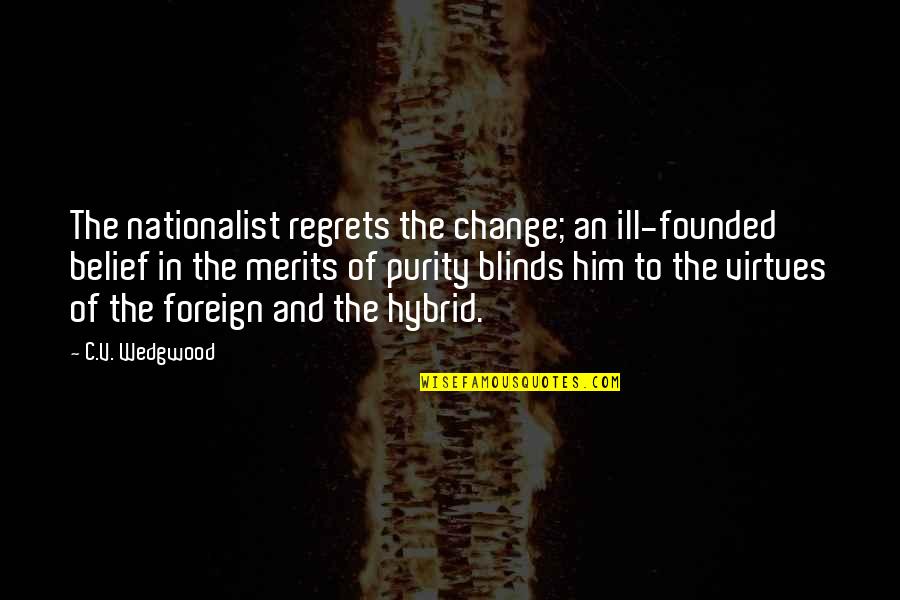 The nationalist regrets the change; an ill-founded belief in the merits of purity blinds him to the virtues of the foreign and the hybrid. —
C.V. Wedgwood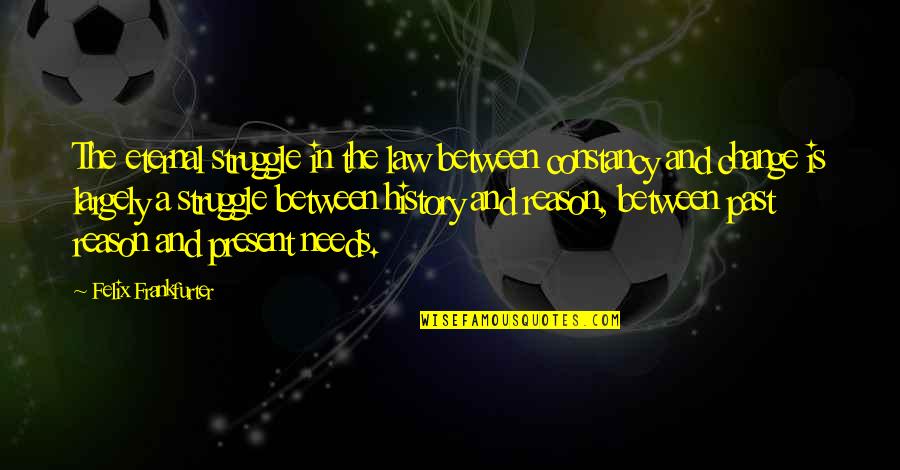 The eternal struggle in the law between constancy and change is largely a struggle between history and reason, between past reason and present needs. —
Felix Frankfurter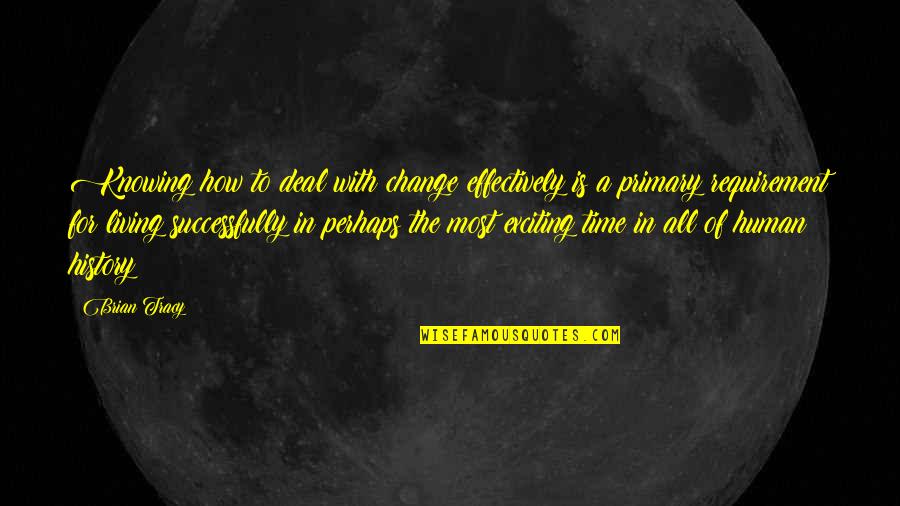 Knowing how to deal with change effectively is a primary requirement for living successfully in perhaps the most exciting time in all of human history —
Brian Tracy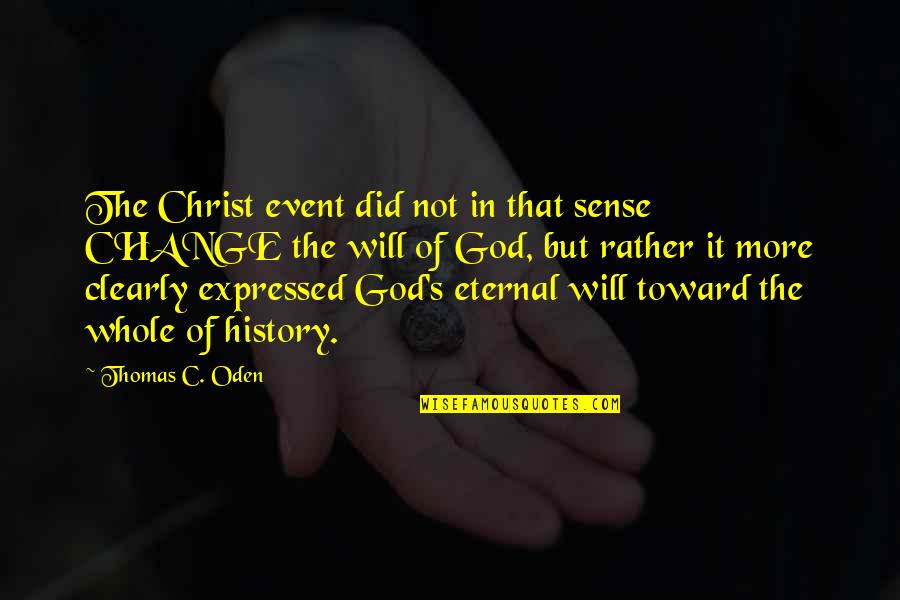 The Christ event did not in that sense CHANGE the will of God, but rather it more clearly expressed God's eternal will toward the whole of history. —
Thomas C. Oden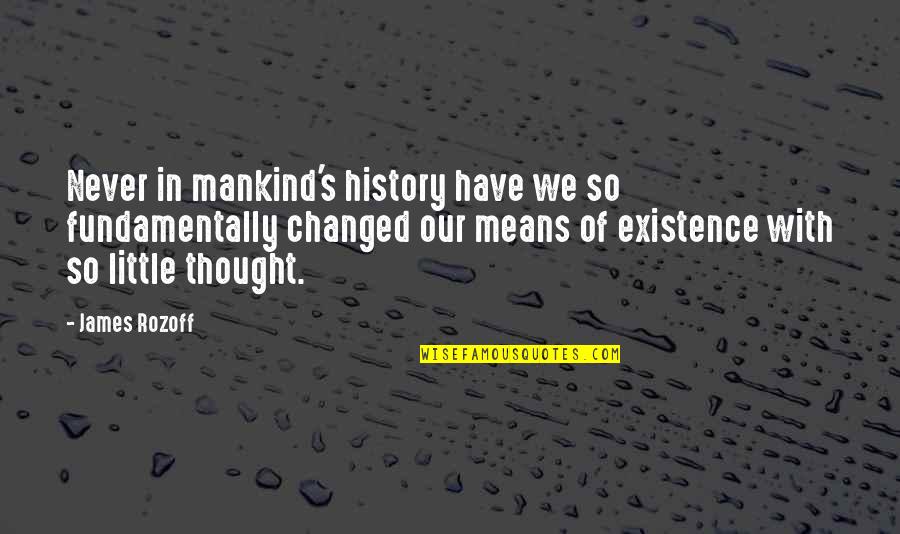 Never in mankind's history have we so fundamentally changed our means of existence with so little thought. —
James Rozoff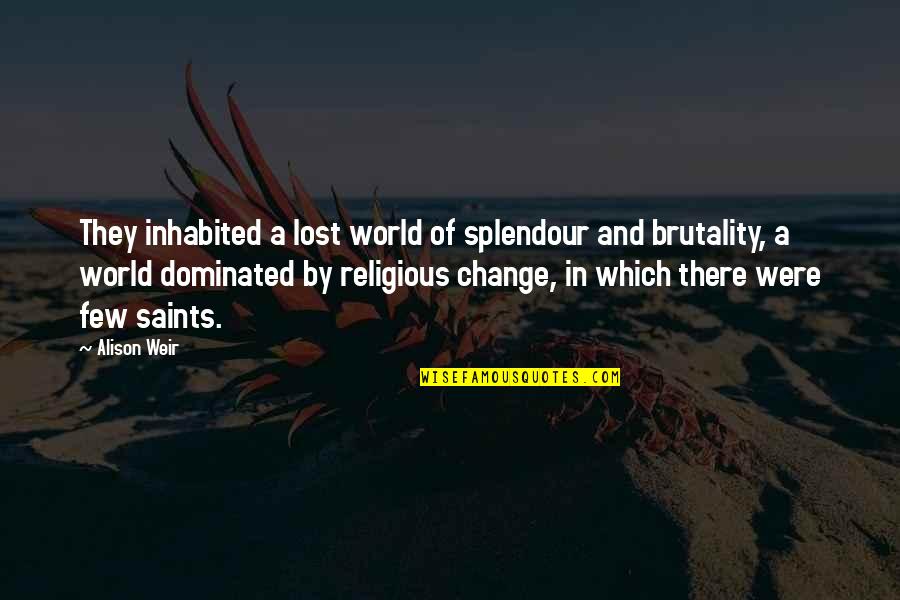 They inhabited a lost world of splendour and brutality, a world dominated by religious change, in which there were few saints. —
Alison Weir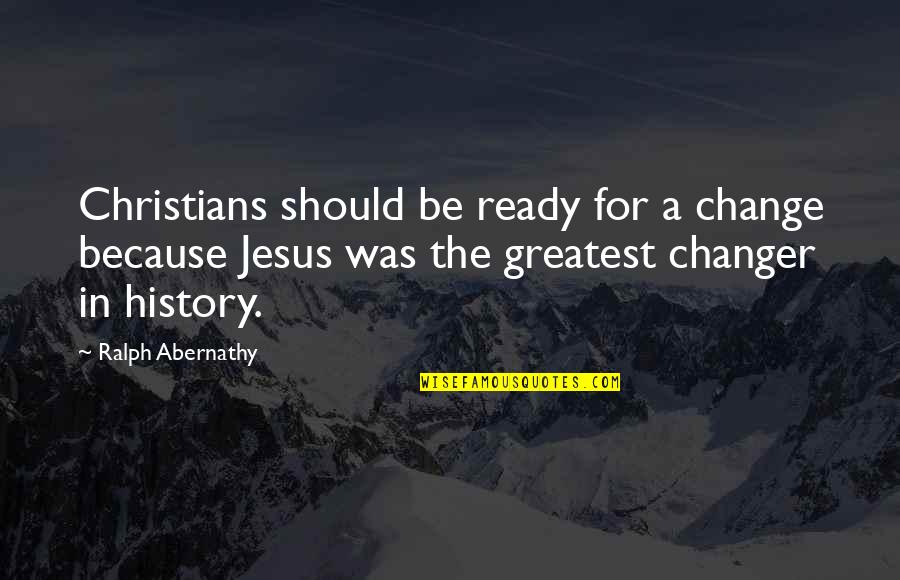 Christians should be ready for a change because Jesus was the greatest changer in history. —
Ralph Abernathy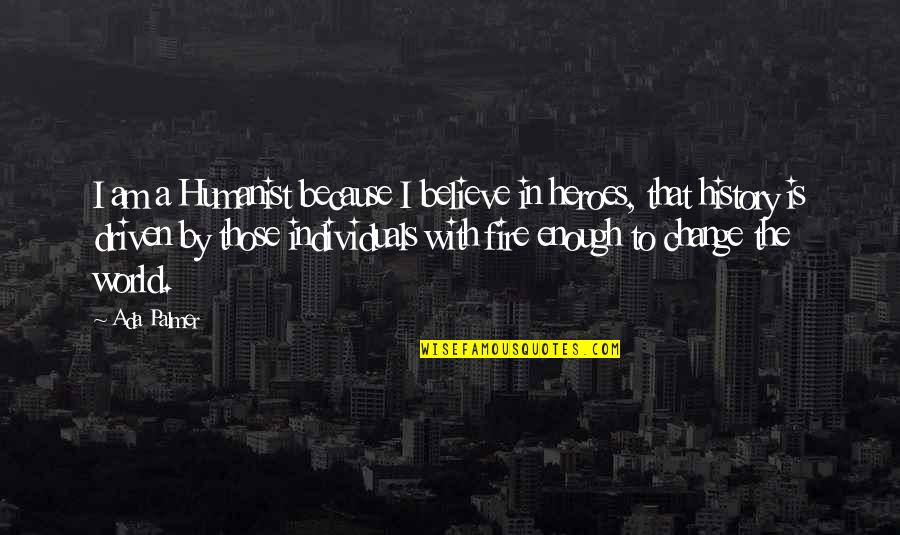 I am a Humanist because I believe in heroes, that history is driven by those individuals with fire enough to change the world. —
Ada Palmer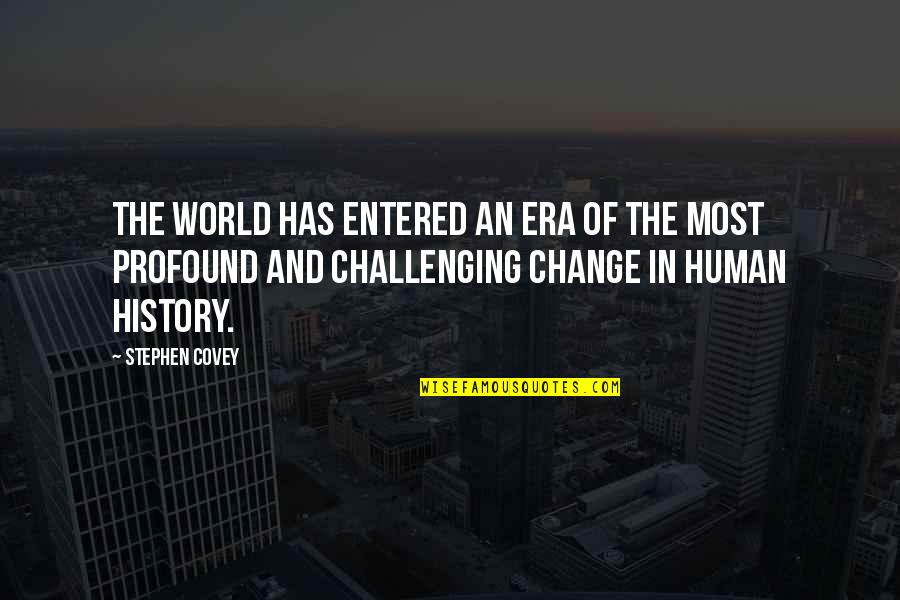 The world has entered an era of the most profound and challenging change in human history. —
Stephen Covey
Both place and time were changed, and I dwelt nearer to those parts of the universe and to those eras in history which had most attracted me. —
Henry David Thoreau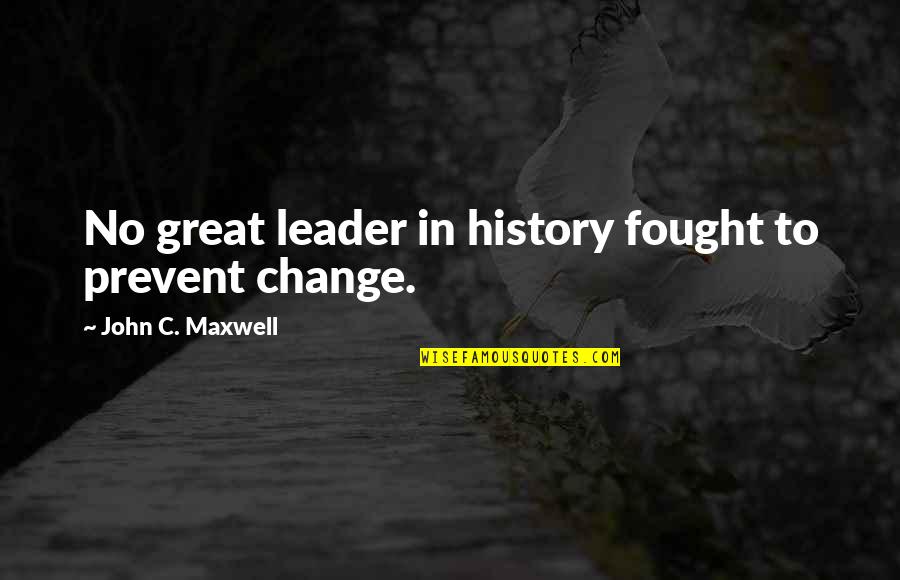 No great leader in history fought to prevent change. —
John C. Maxwell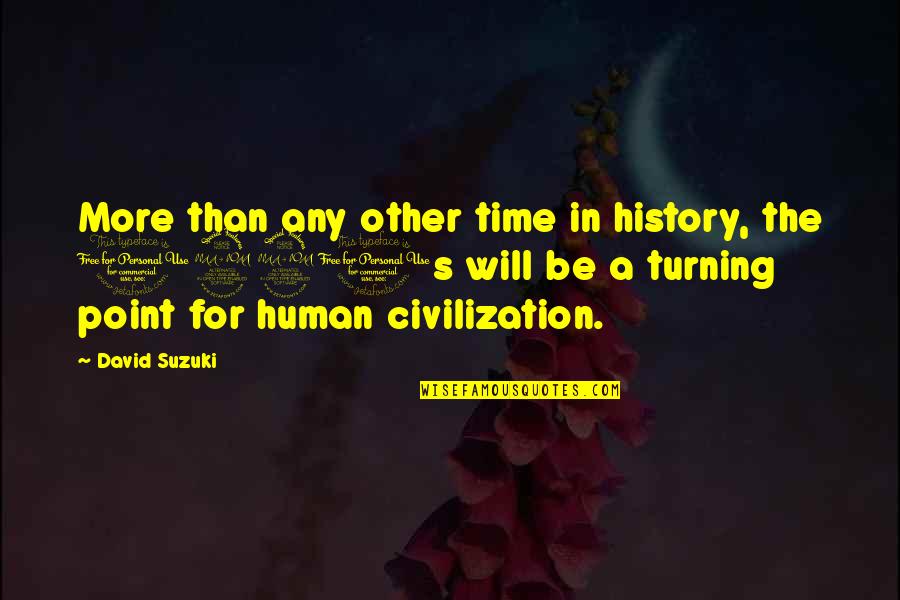 More than any other time in history, the 1990s will be a turning point for human civilization. —
David Suzuki