Change And Opportunity Quotes
Collection of top 44 famous quotes about Change And Opportunity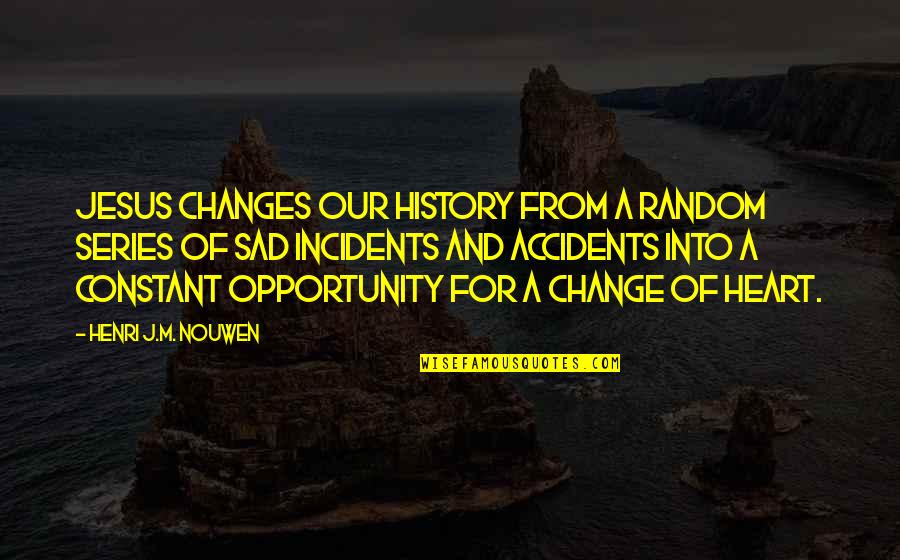 Jesus changes our history from a random series of sad incidents and accidents into a constant opportunity for a change of heart.
—
Henri J.M. Nouwen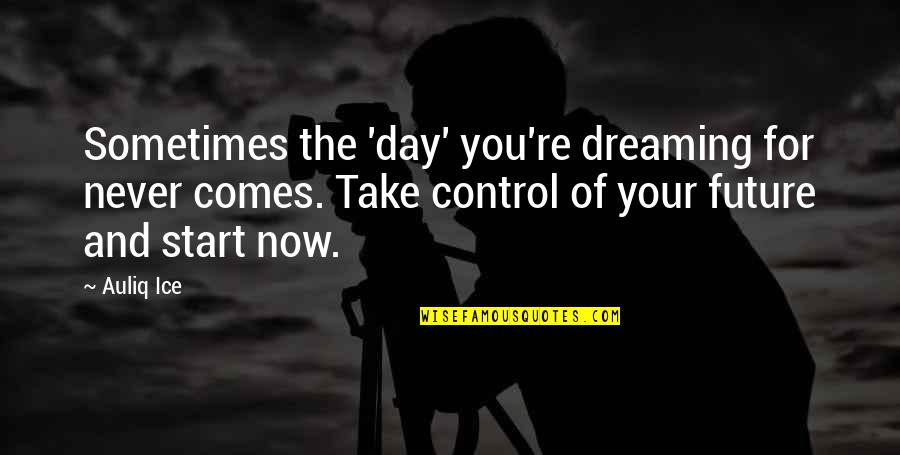 Sometimes the 'day' you're dreaming for never comes. Take control of your future and start now.
—
Auliq Ice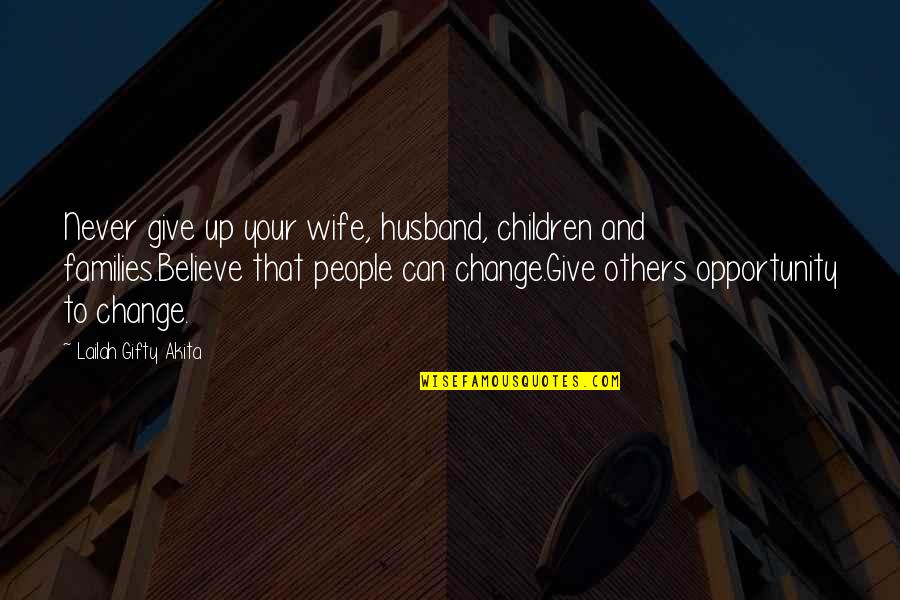 Never give up your wife, husband, children and families.
Believe that people can change.
Give others opportunity to change.
—
Lailah Gifty Akita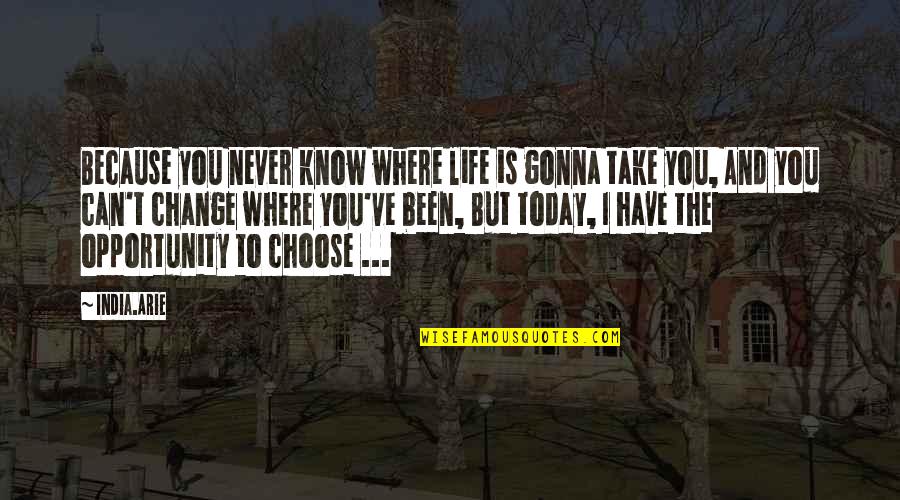 Because you never know where life is gonna take you, And you can't change where you've been, But today, I have the opportunity to choose ...
—
India.Arie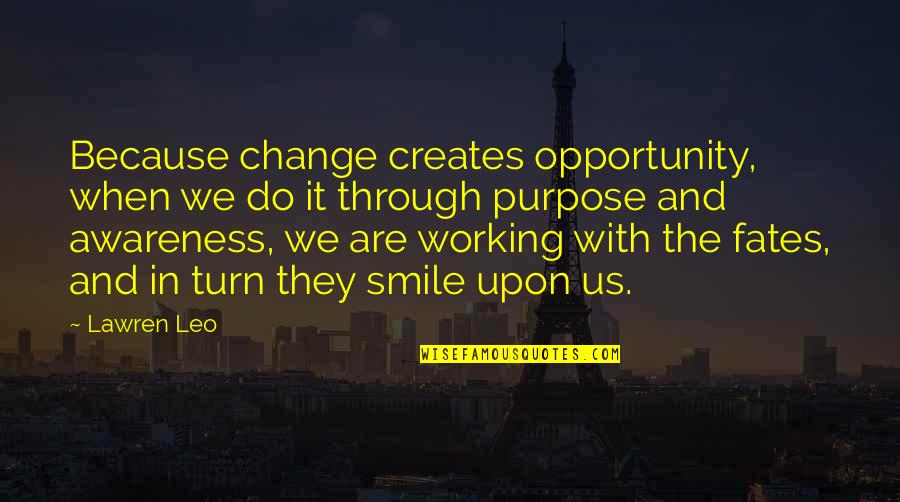 Because change creates opportunity, when we do it through purpose and awareness, we are working with the fates, and in turn they smile upon us.
—
Lawren Leo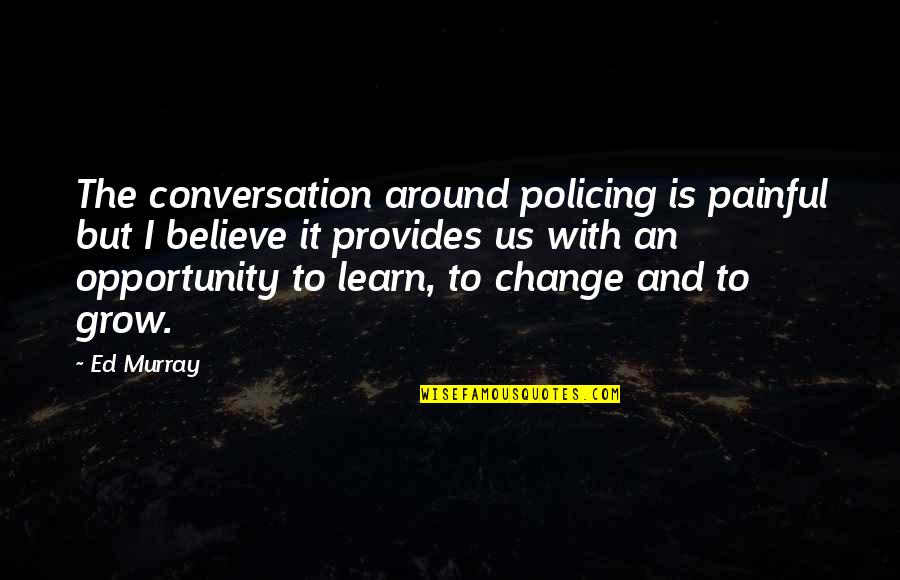 The conversation around policing is painful but I believe it provides us with an opportunity to learn, to change and to grow.
—
Ed Murray
If you live your life in fear and had the opportunity to change. . .could you muster the strength?
—
P.C. Chinick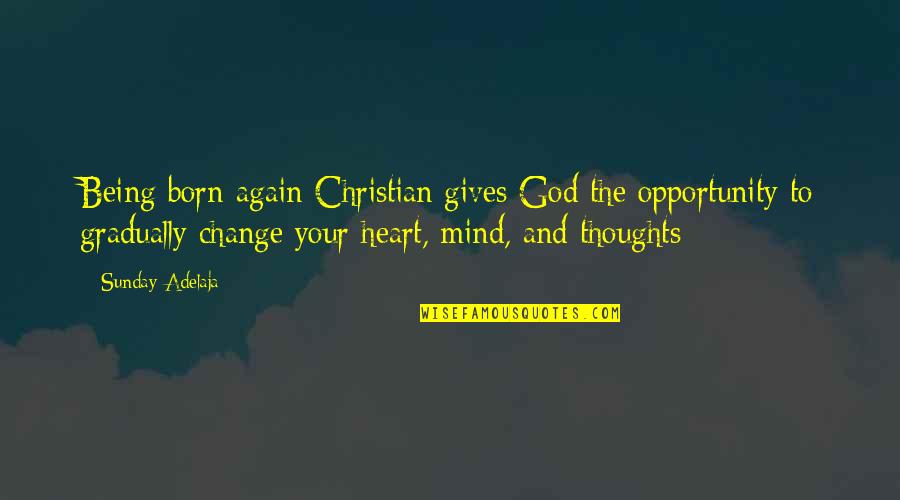 Being born-again Christian gives God the opportunity to gradually change your heart, mind, and thoughts
—
Sunday Adelaja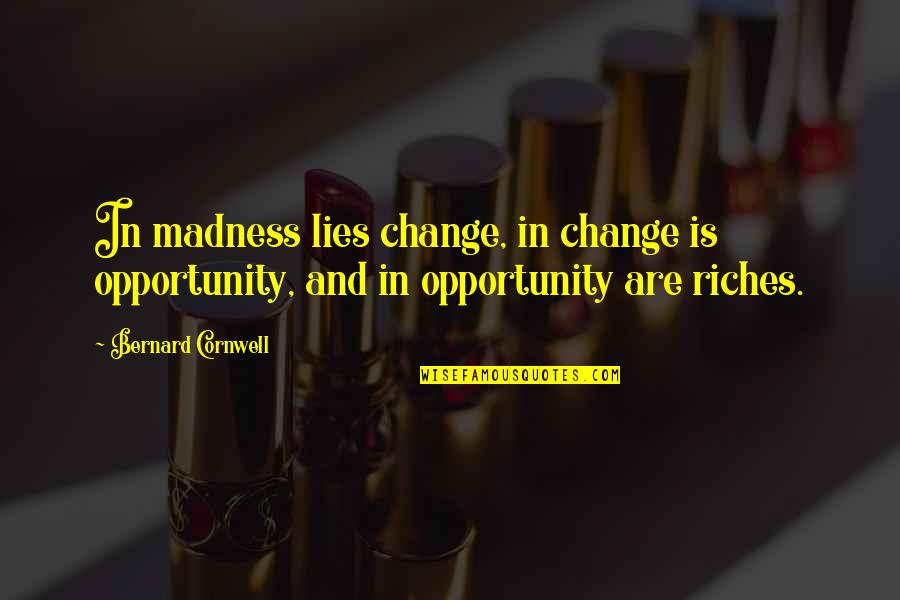 In madness lies change, in change is opportunity, and in opportunity are riches.
—
Bernard Cornwell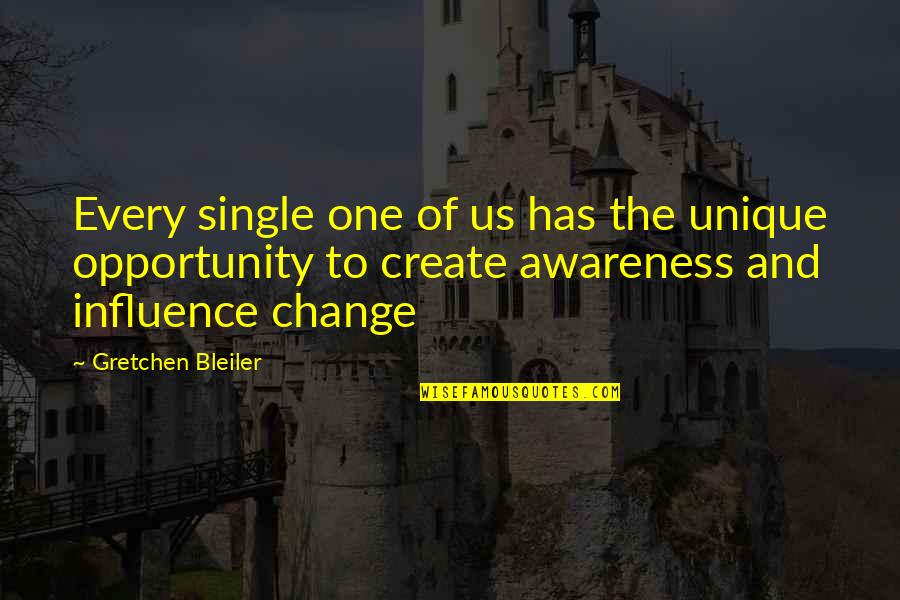 Every single one of us has the unique opportunity to create awareness and influence change
—
Gretchen Bleiler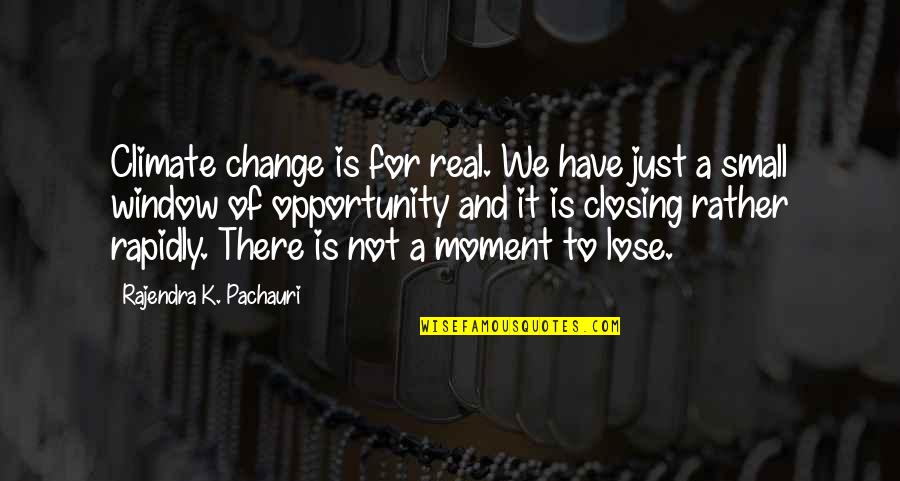 Climate change is for real. We have just a small window of opportunity and it is closing rather rapidly. There is not a moment to lose.
—
Rajendra K. Pachauri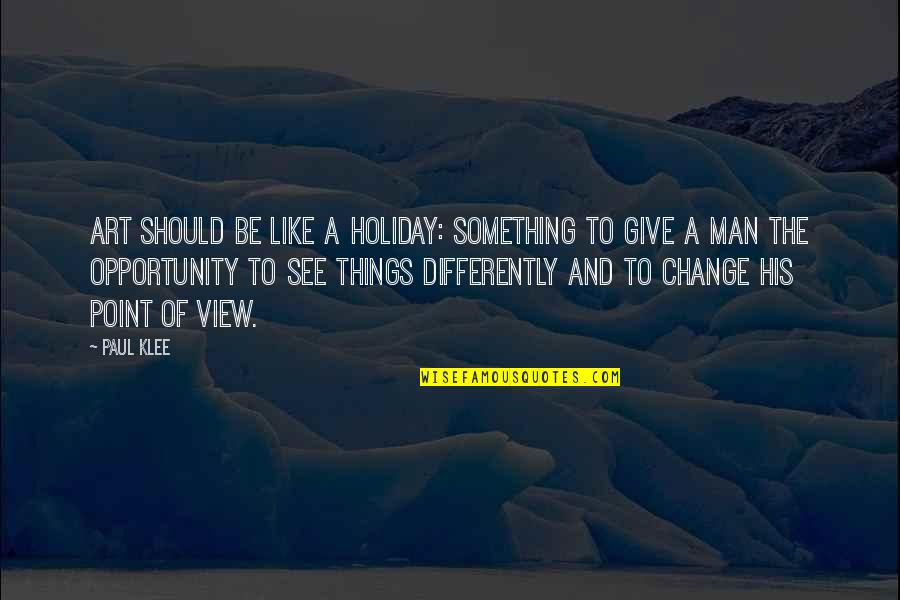 Art should be like a holiday: something to give a man the opportunity to see things differently and to change his point of view.
—
Paul Klee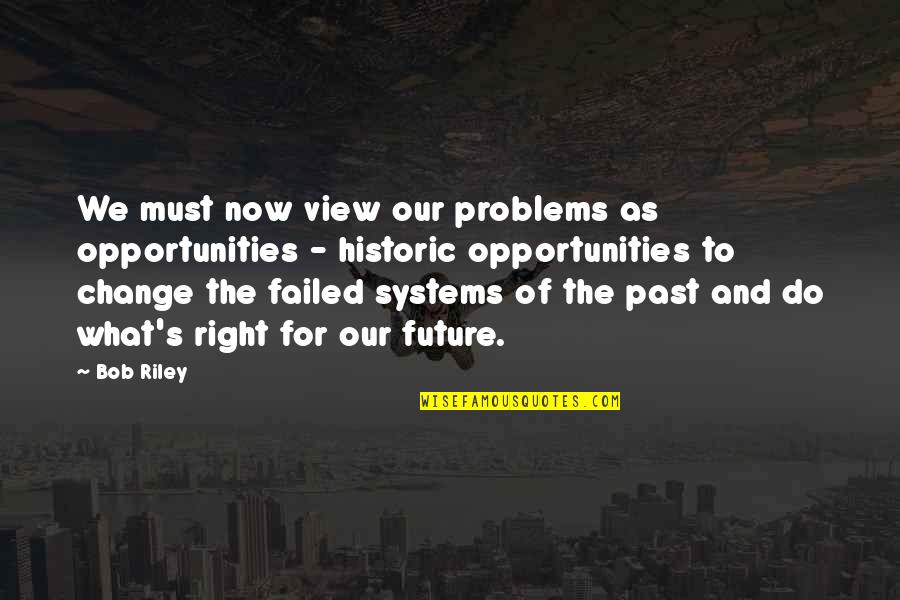 We must now view our problems as opportunities - historic opportunities to change the failed systems of the past and do what's right for our future.
—
Bob Riley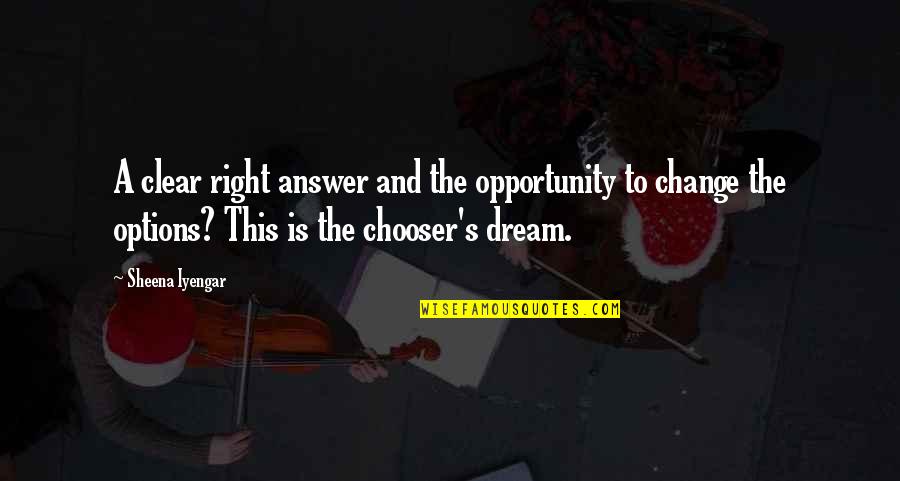 A clear right answer and the opportunity to change the options? This is the chooser's dream.
—
Sheena Iyengar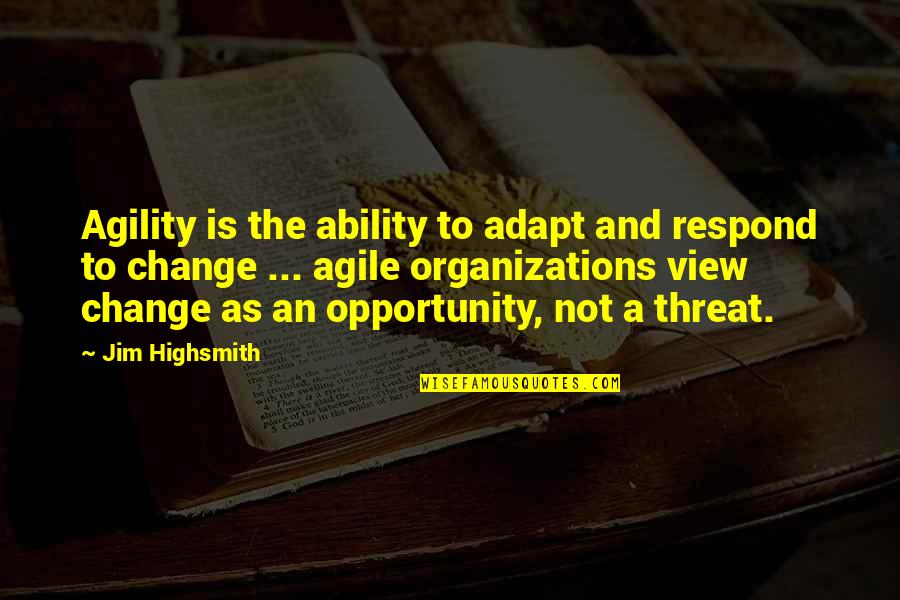 Agility is the ability to adapt and respond to change ... agile organizations view change as an opportunity, not a threat.
—
Jim Highsmith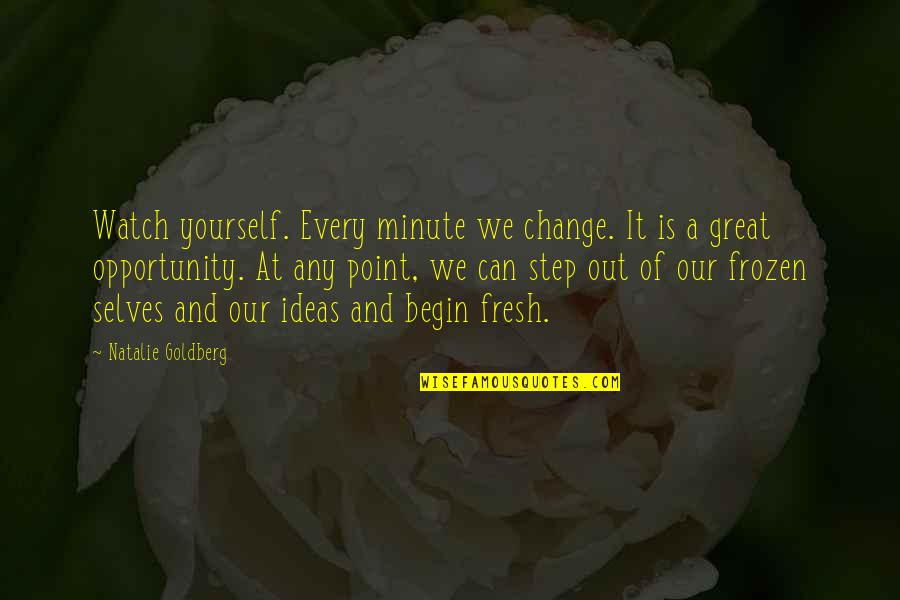 Watch yourself. Every minute we change. It is a great opportunity. At any point, we can step out of our frozen selves and our ideas and begin fresh. —
Natalie Goldberg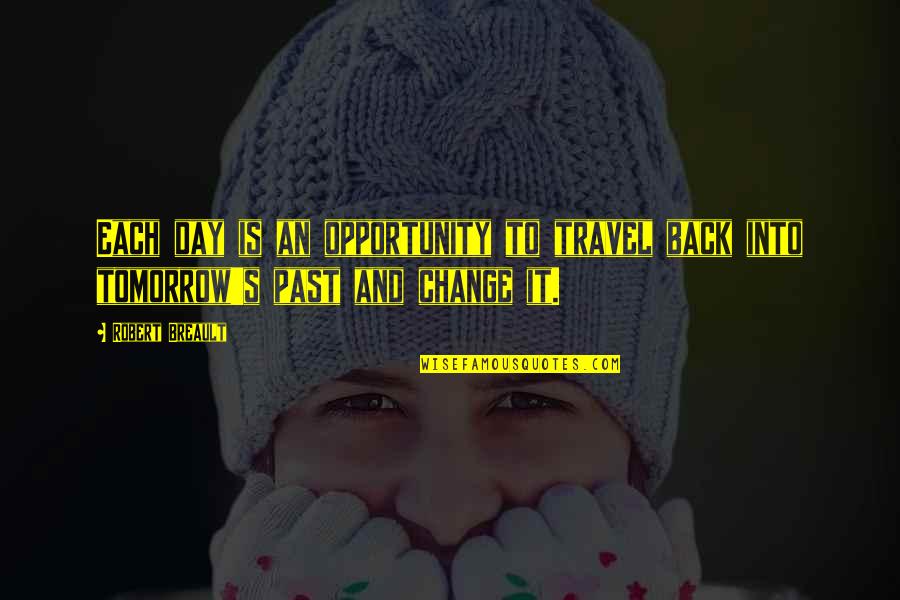 Each day is an opportunity to travel back into tomorrow's past and change it. —
Robert Breault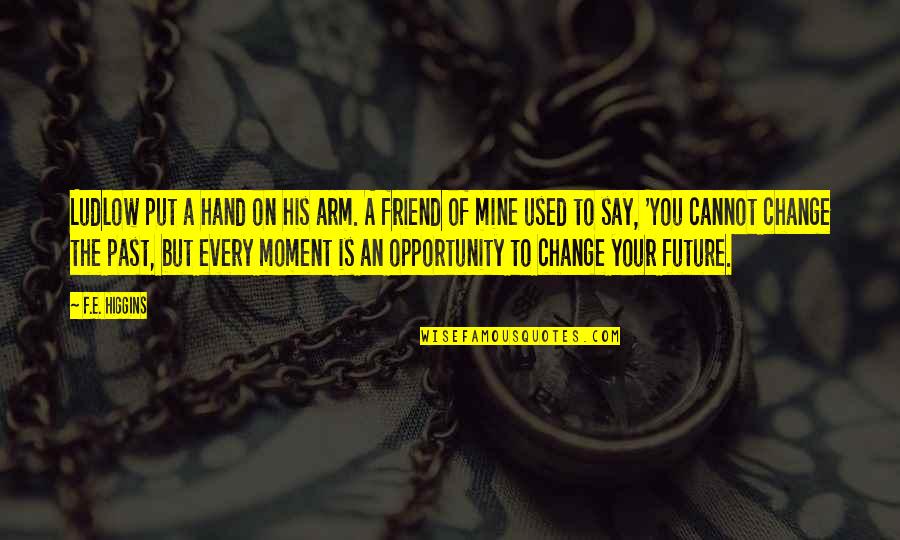 Ludlow put a hand on his arm. A friend of mine used to say, 'You cannot change the past, but every moment is an opportunity to change your future. —
F.E. Higgins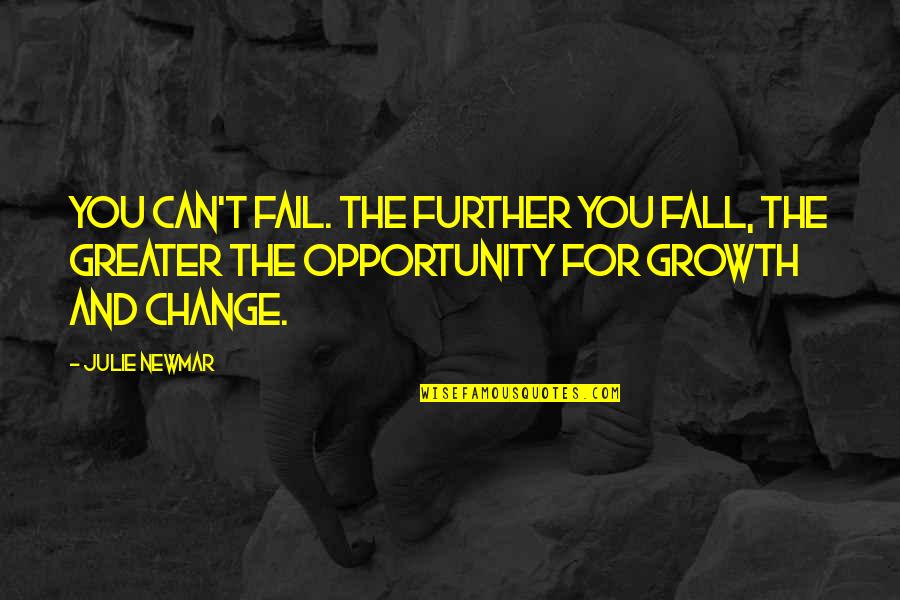 You can't fail. The further you fall, the greater the opportunity for growth and change. —
Julie Newmar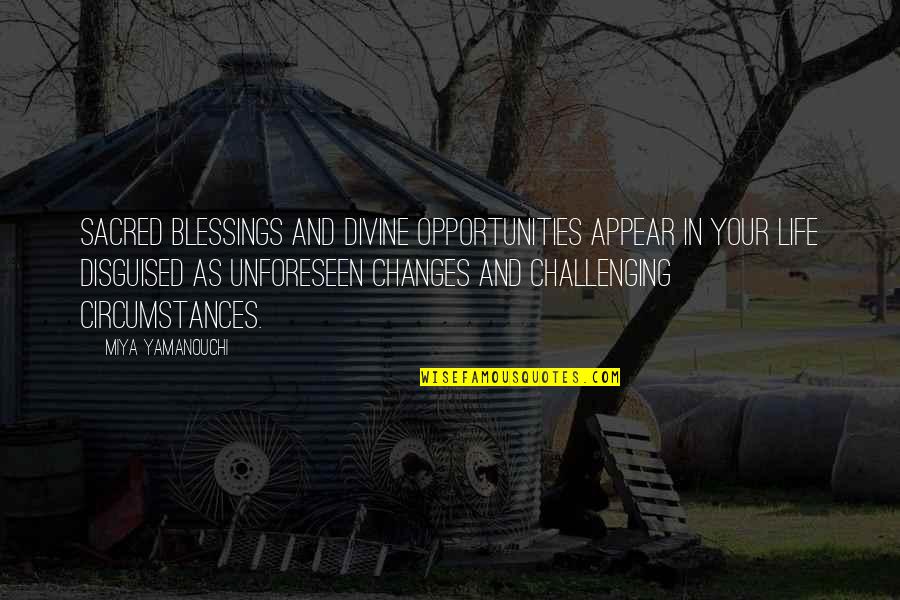 Sacred blessings and divine opportunities appear in your life disguised as unforeseen changes and challenging circumstances. —
Miya Yamanouchi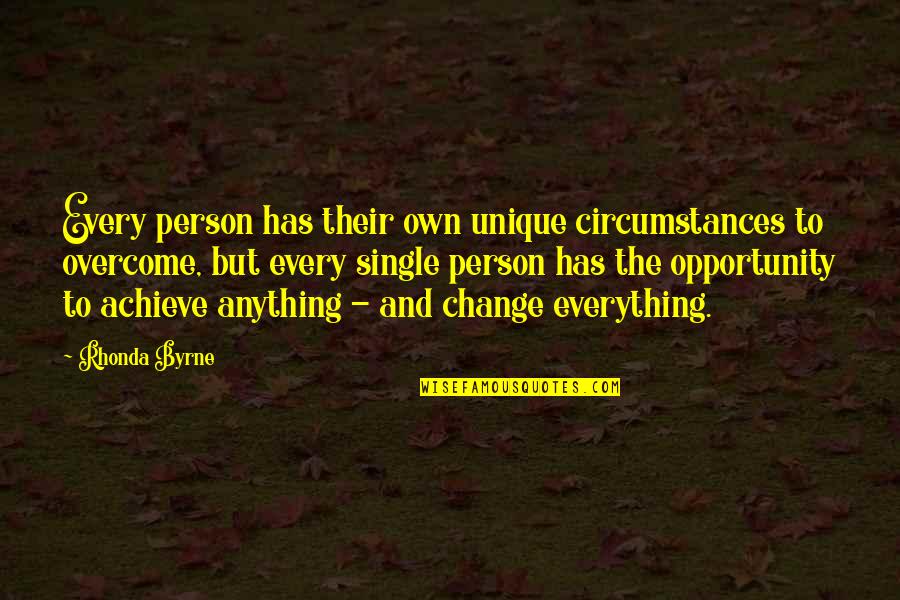 Every person has their own unique circumstances to overcome, but every single person has the opportunity to achieve anything - and change everything. —
Rhonda Byrne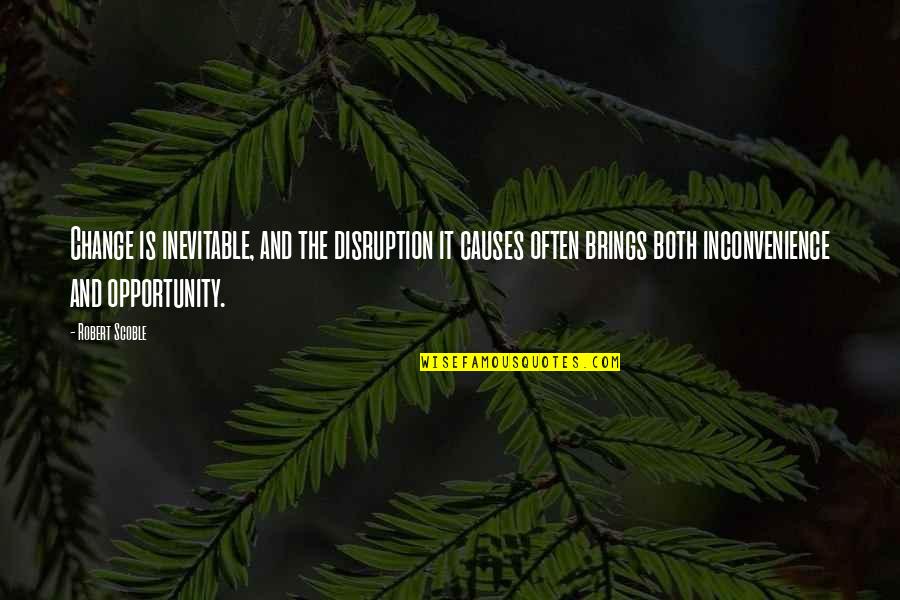 Change is inevitable, and the disruption it causes often brings both inconvenience and opportunity. —
Robert Scoble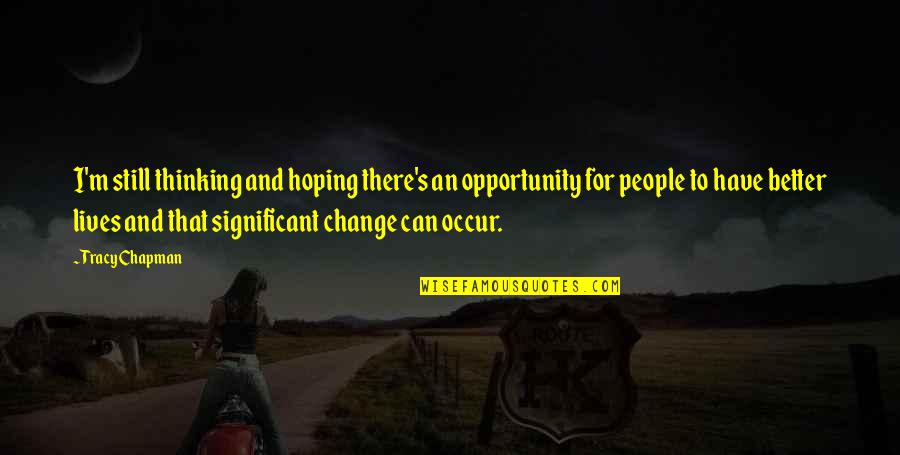 I'm still thinking and hoping there's an opportunity for people to have better lives and that significant change can occur. —
Tracy Chapman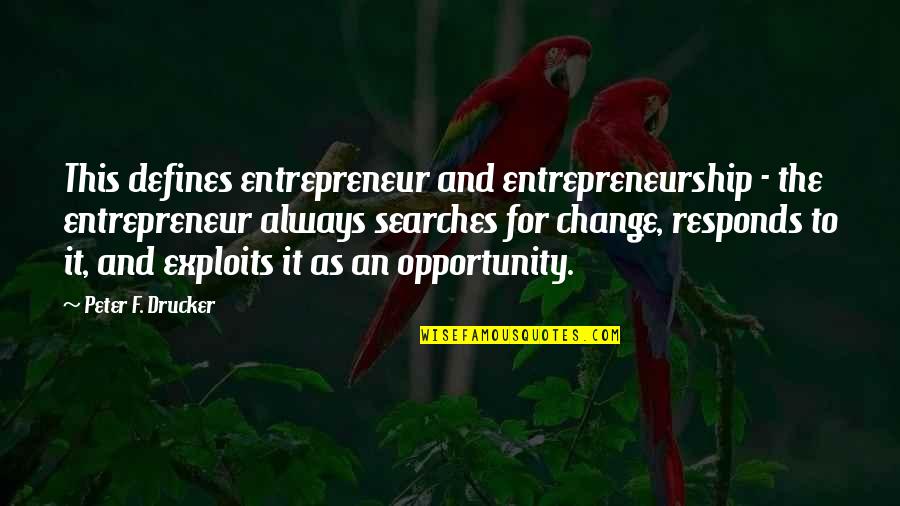 This defines entrepreneur and entrepreneurship - the entrepreneur always searches for change, responds to it, and exploits it as an opportunity. —
Peter F. Drucker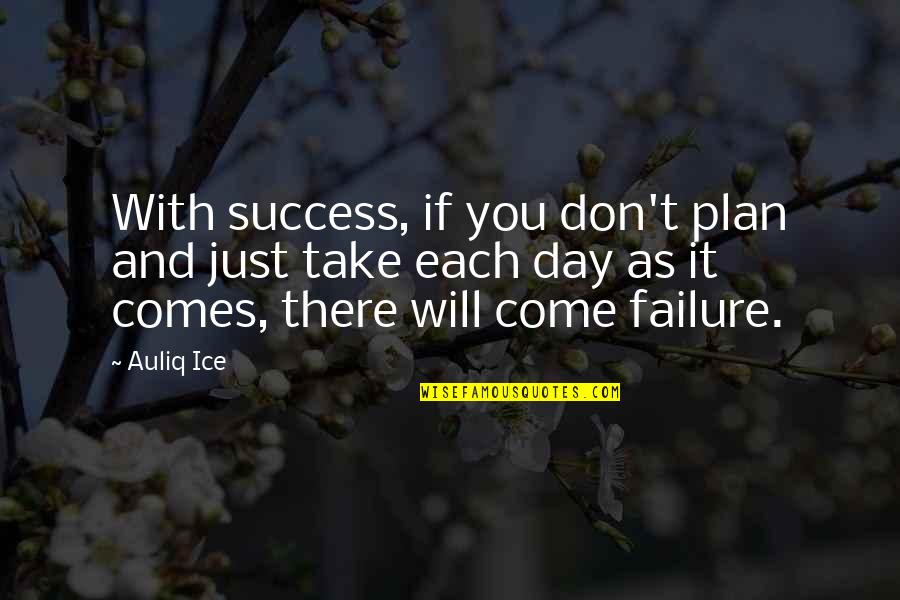 With success, if you don't plan and just take each day as it comes, there will come failure. —
Auliq Ice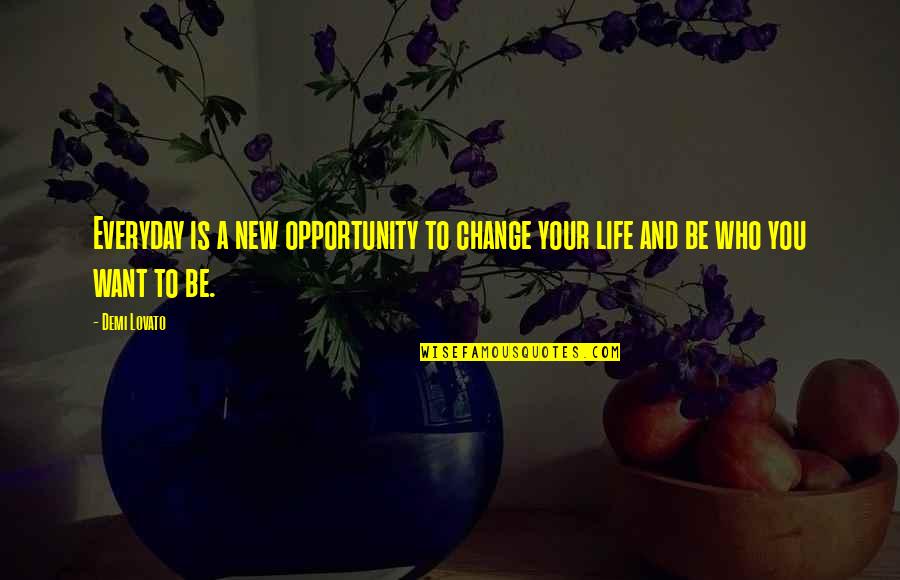 Everyday is a new opportunity to change your life and be who you want to be. —
Demi Lovato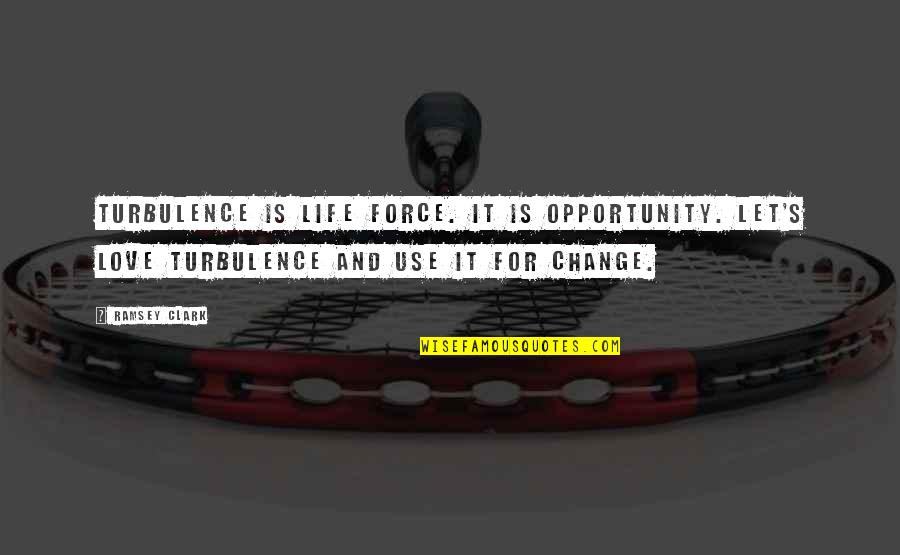 Turbulence is life force. It is opportunity. Let's love turbulence and use it for change. —
Ramsey Clark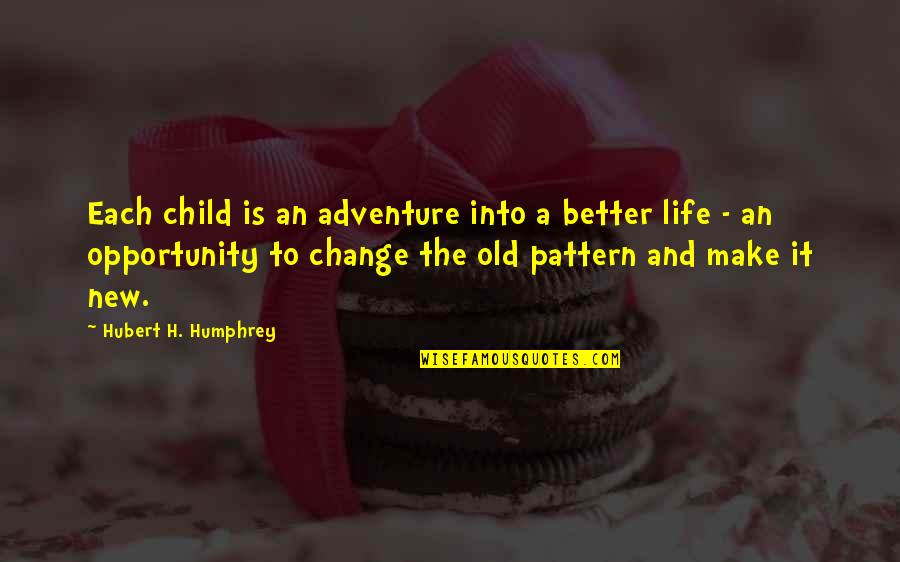 Each child is an adventure into a better life - an opportunity to change the old pattern and make it new. —
Hubert H. Humphrey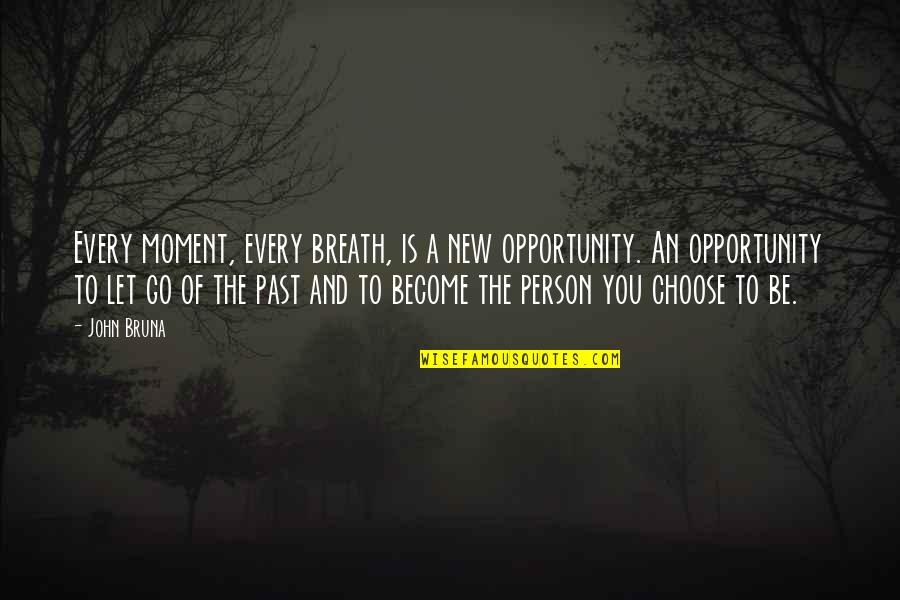 Every moment, every breath, is a new opportunity. An opportunity to let go of the past and to become the person you choose to be. —
John Bruna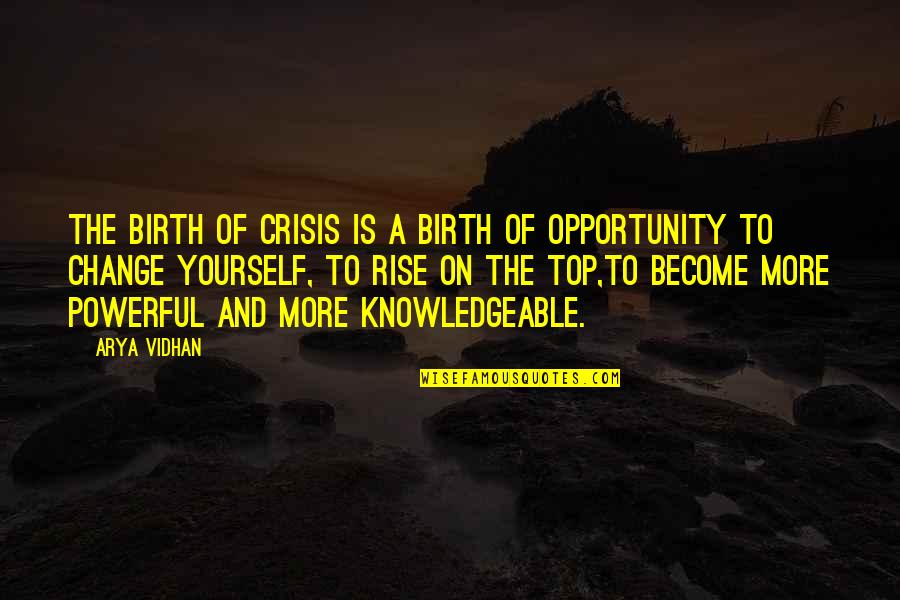 The birth of crisis is a birth of opportunity to change yourself, to rise on the top,to become more powerful and more knowledgeable. —
Arya Vidhan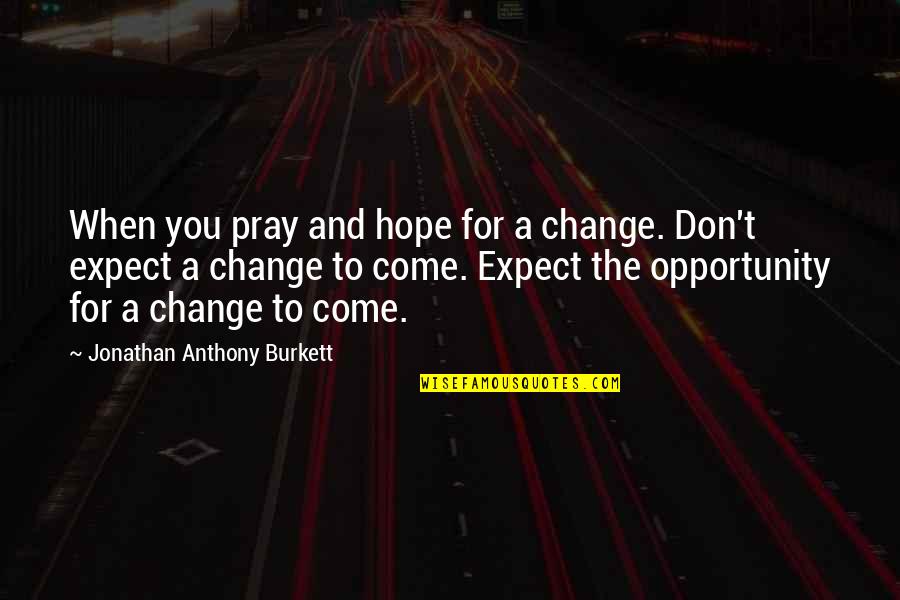 When you pray and hope for a change. Don't expect a change to come. Expect the opportunity for a change to come. —
Jonathan Anthony Burkett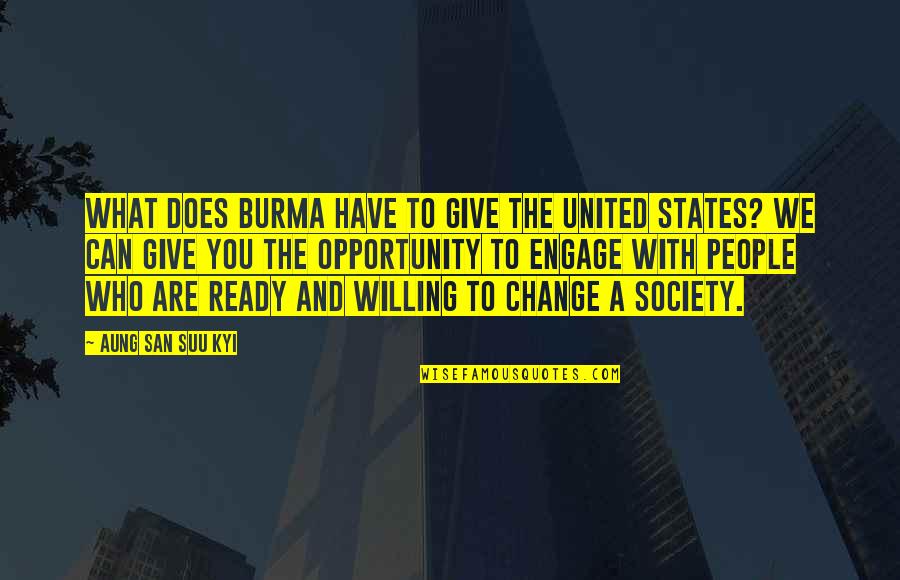 What does Burma have to give the United States? We can give you the opportunity to engage with people who are ready and willing to change a society. —
Aung San Suu Kyi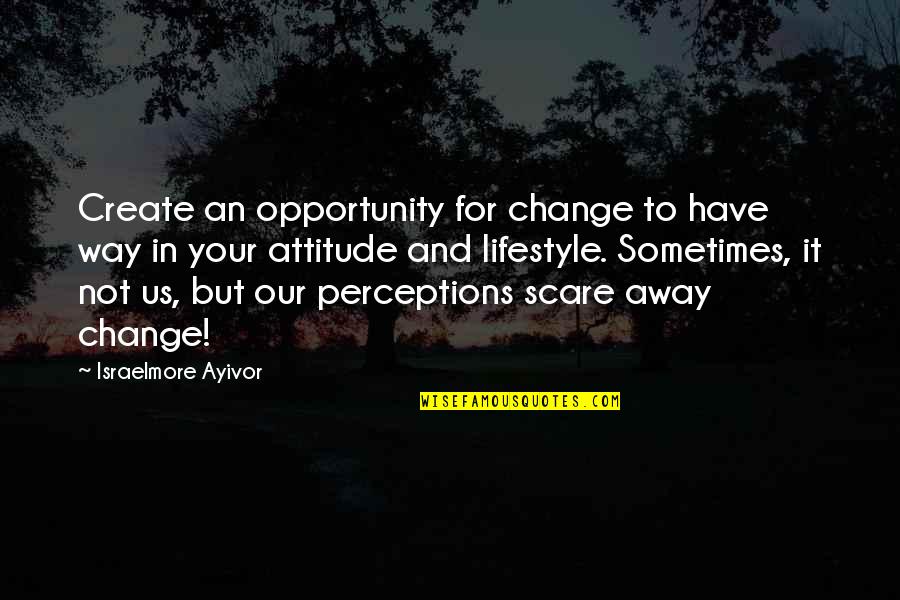 Create an opportunity for change to have way in your attitude and lifestyle. Sometimes, it not us, but our perceptions scare away change! —
Israelmore Ayivor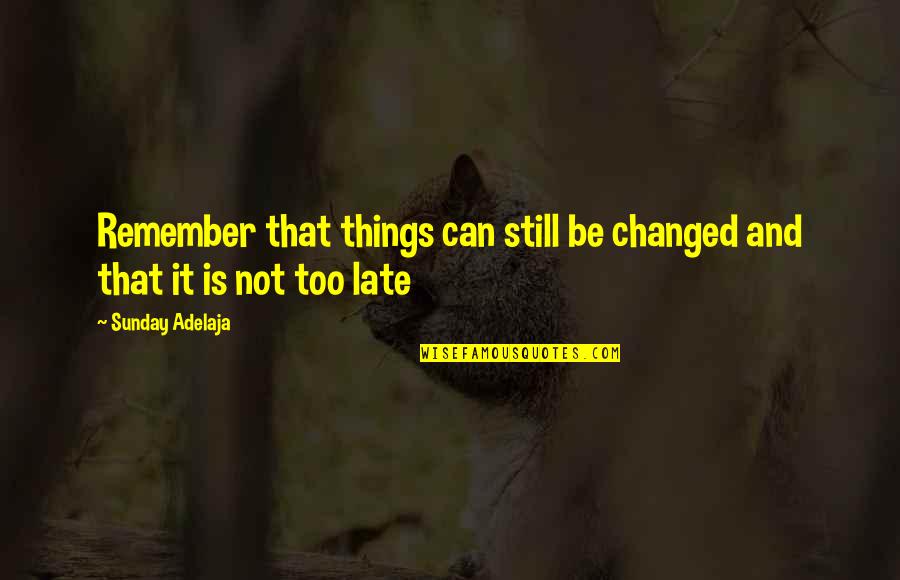 Remember that things can still be changed and that it is not too late —
Sunday Adelaja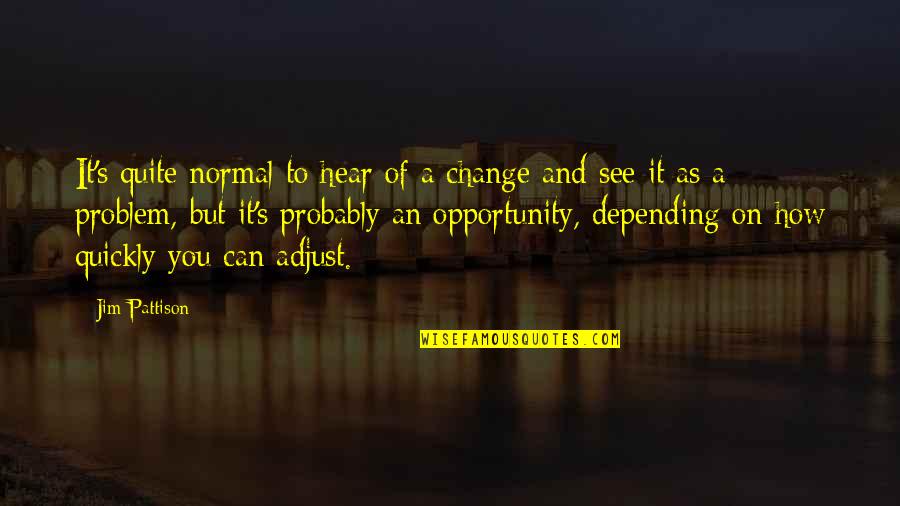 It's quite normal to hear of a change and see it as a problem, but it's probably an opportunity, depending on how quickly you can adjust. —
Jim Pattison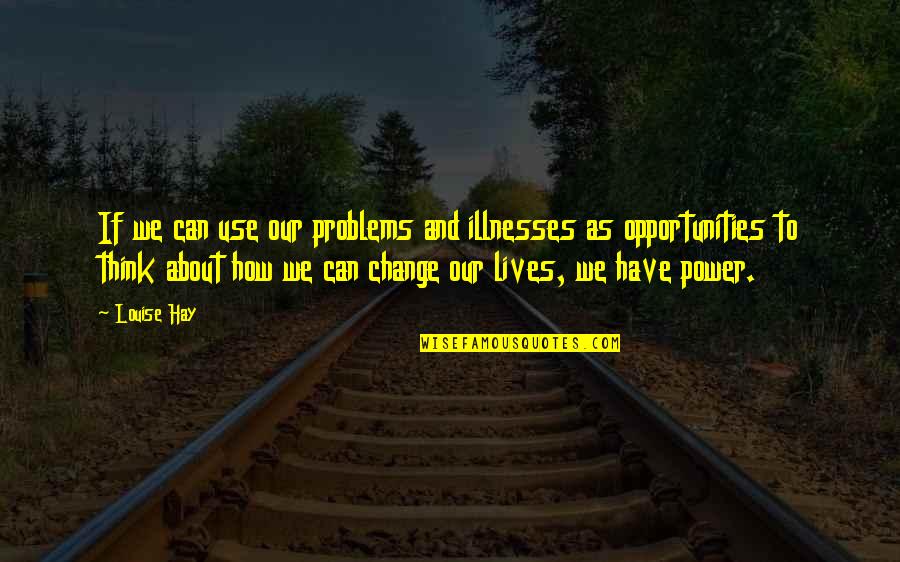 If we can use our problems and illnesses as opportunities to think about how we can change our lives, we have power. —
Louise Hay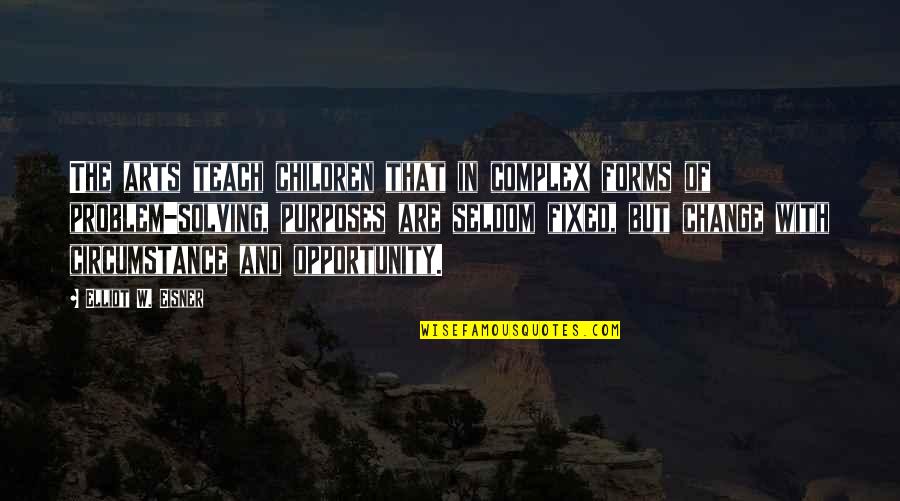 The arts teach children that in complex forms of problem-solving, purposes are seldom fixed, but change with circumstance and opportunity. —
Elliot W. Eisner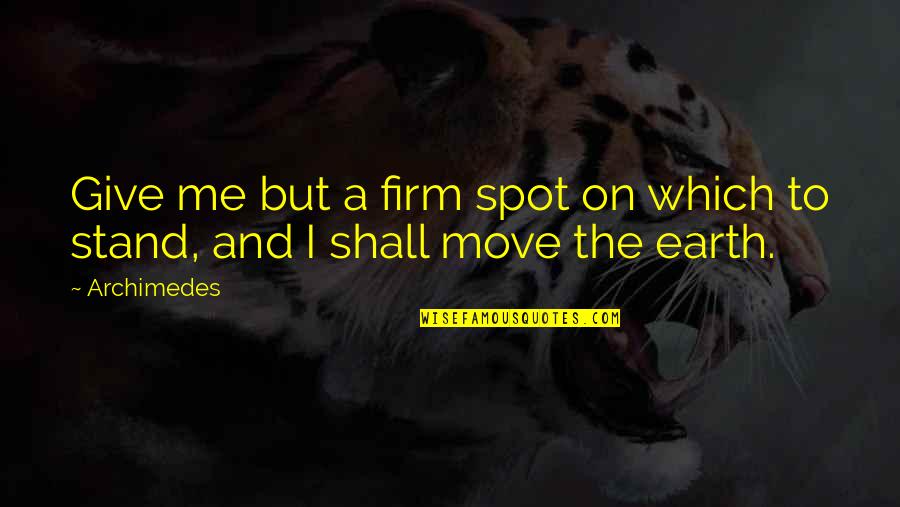 Give me but a firm spot on which to stand, and I shall move the earth. —
Archimedes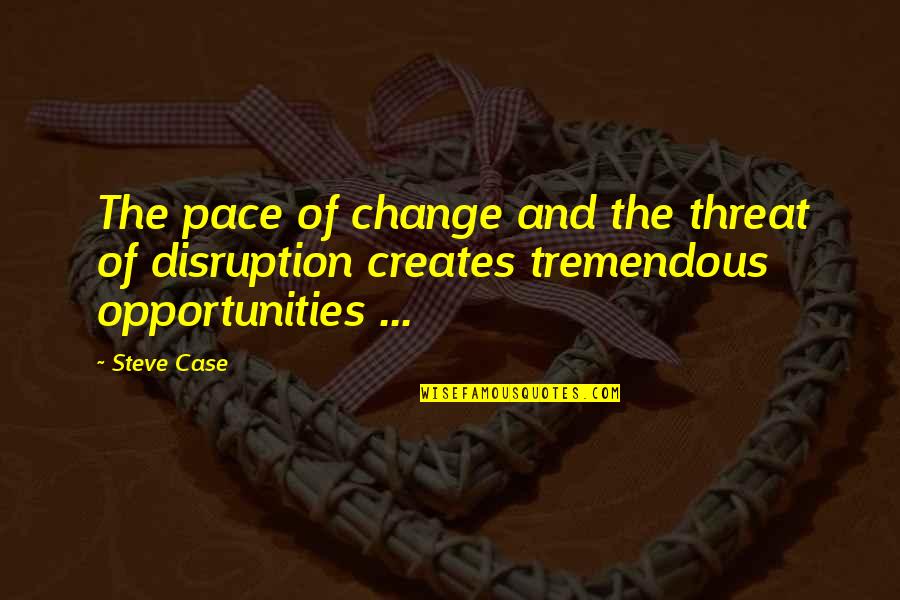 The pace of change and the threat of disruption creates tremendous opportunities ... —
Steve Case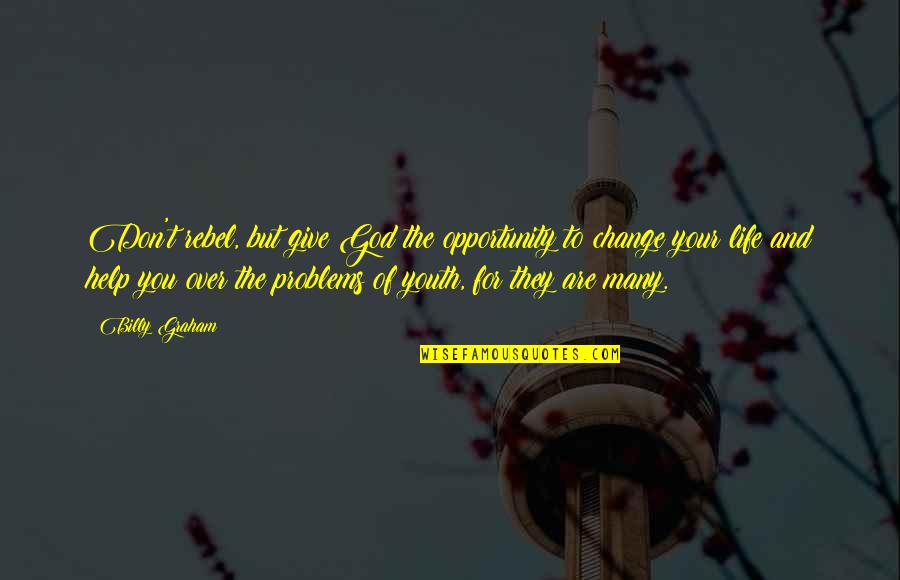 Don't rebel, but give God the opportunity to change your life and help you over the problems of youth, for they are many. —
Billy Graham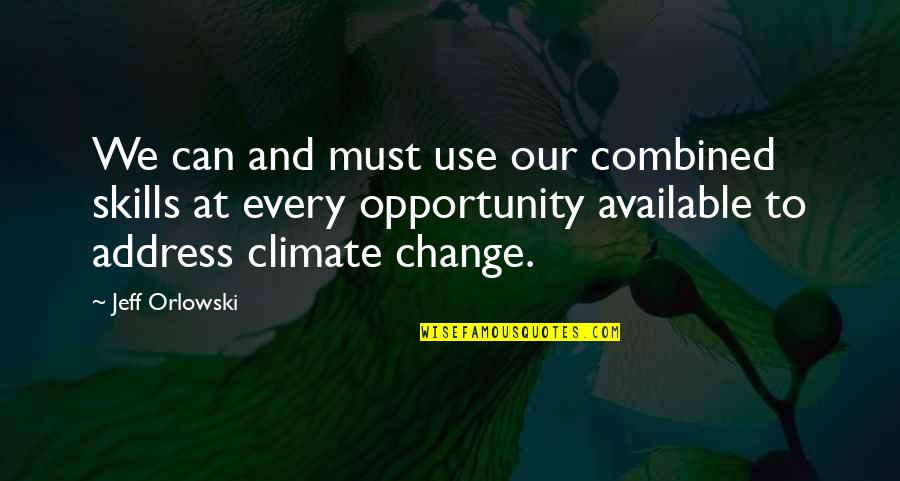 We can and must use our combined skills at every opportunity available to address climate change. —
Jeff Orlowski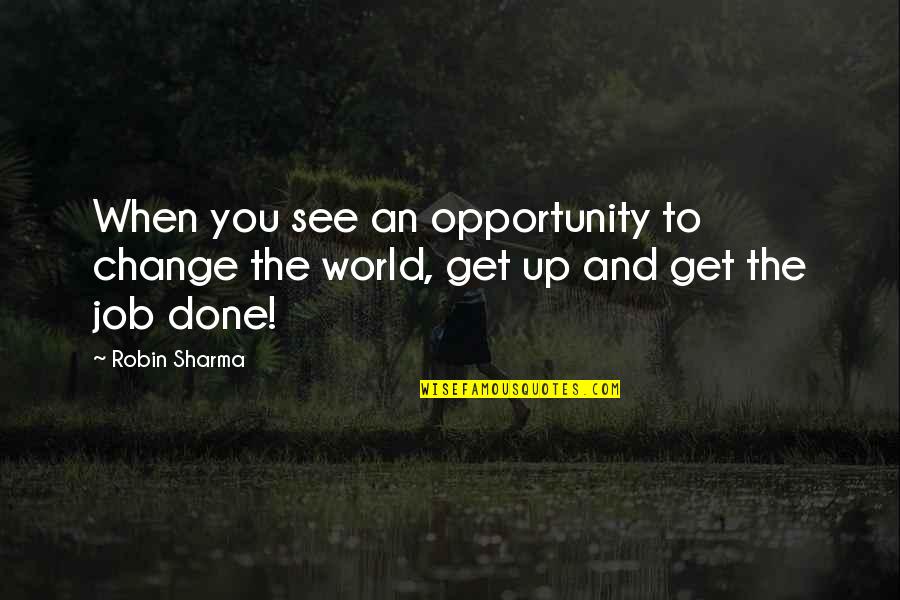 When you see an opportunity to change the world, get up and get the job done! —
Robin Sharma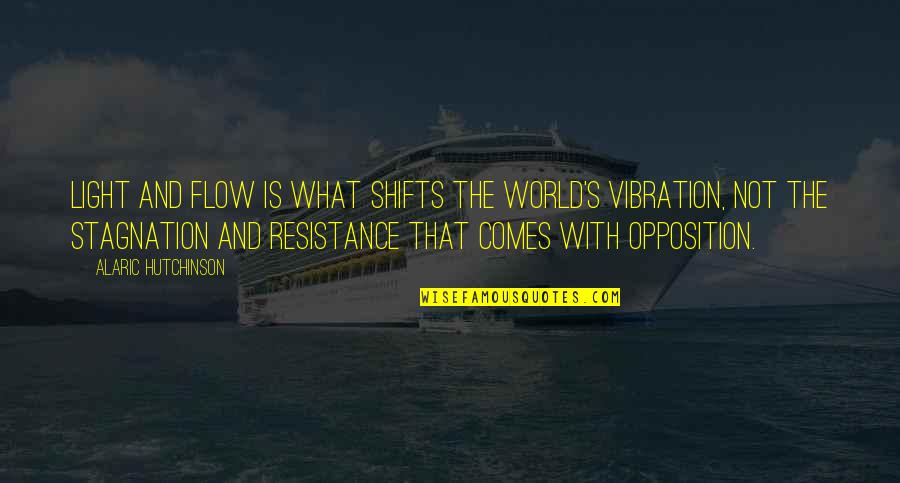 Light and flow is what shifts the world's vibration, not the stagnation and resistance that comes with opposition. —
Alaric Hutchinson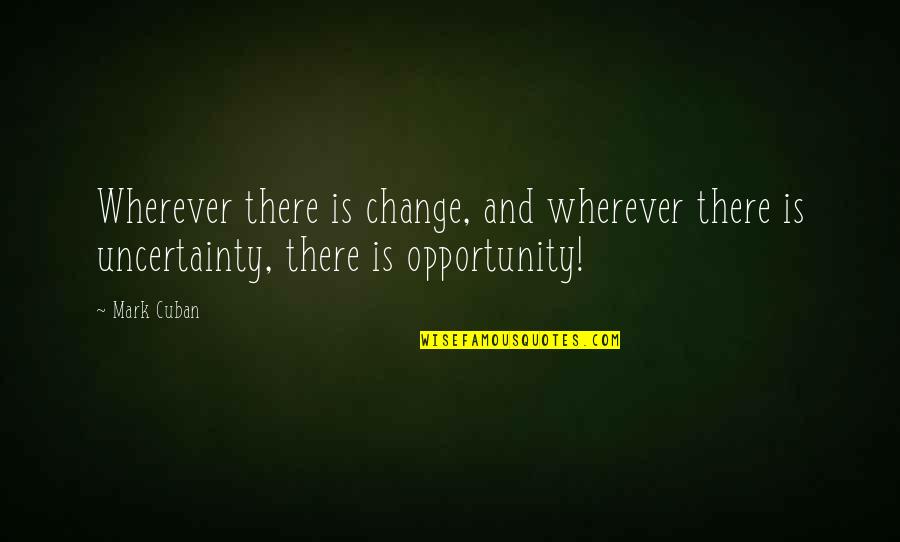 Wherever there is change, and wherever there is uncertainty, there is opportunity! —
Mark Cuban