Cartoonist Quotes
Collection of top 59 famous quotes about Cartoonist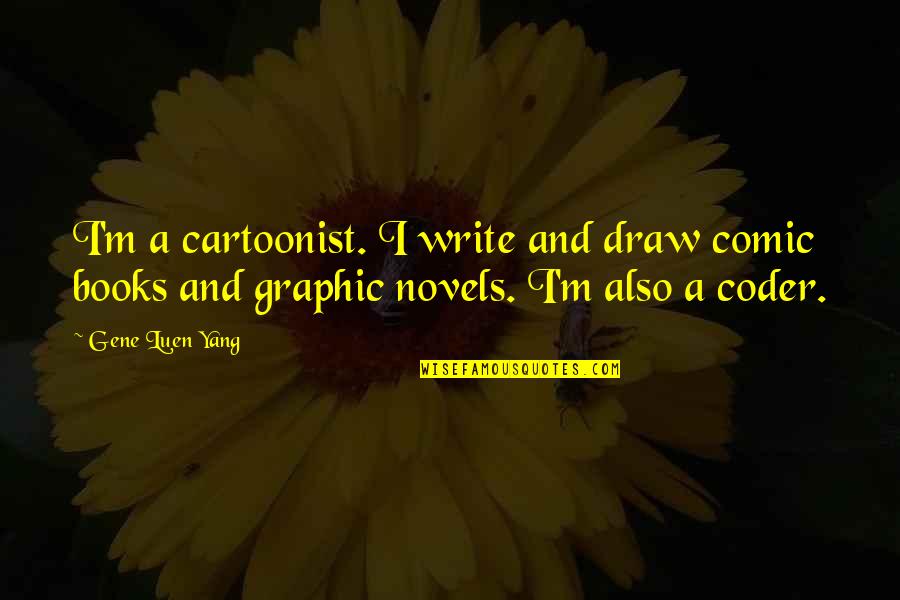 I'm a cartoonist. I write and draw comic books and graphic novels. I'm also a coder.
—
Gene Luen Yang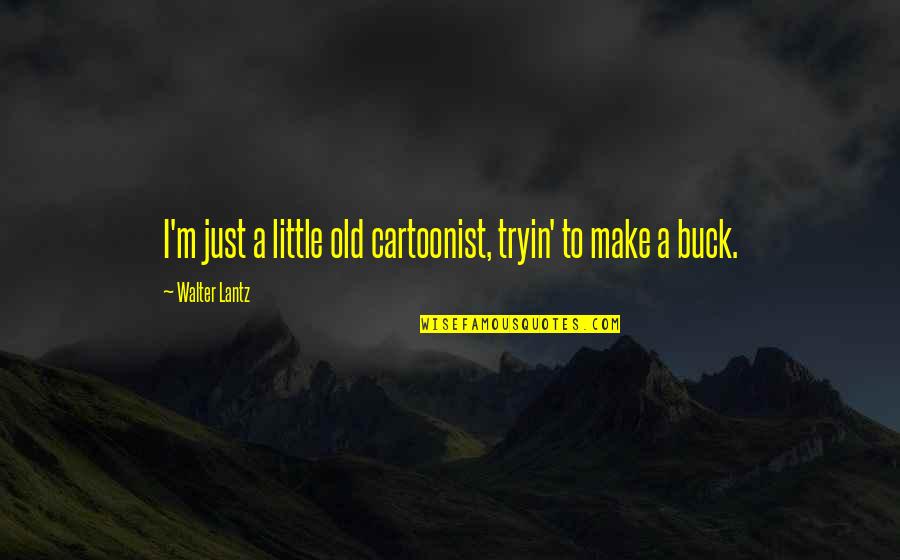 I'm just a little old cartoonist, tryin' to make a buck.
—
Walter Lantz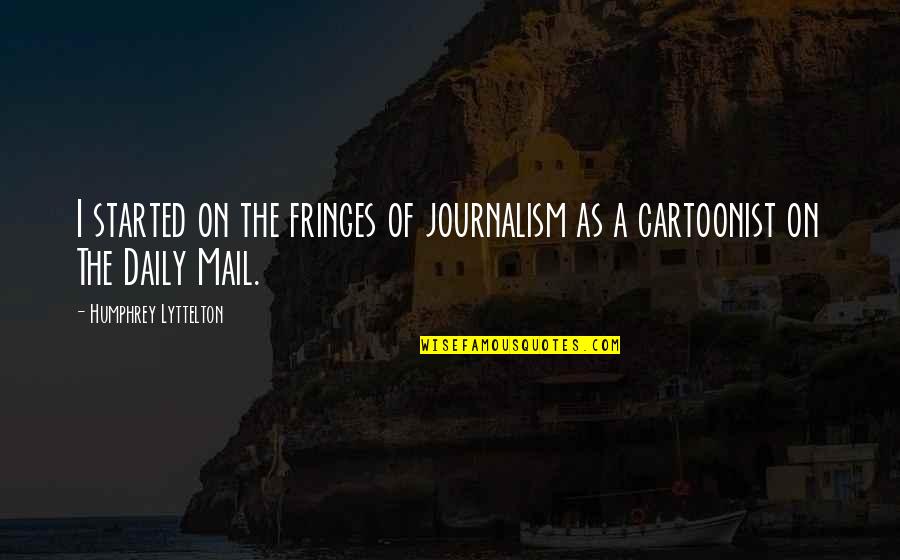 I started on the fringes of journalism as a cartoonist on The Daily Mail.
—
Humphrey Lyttelton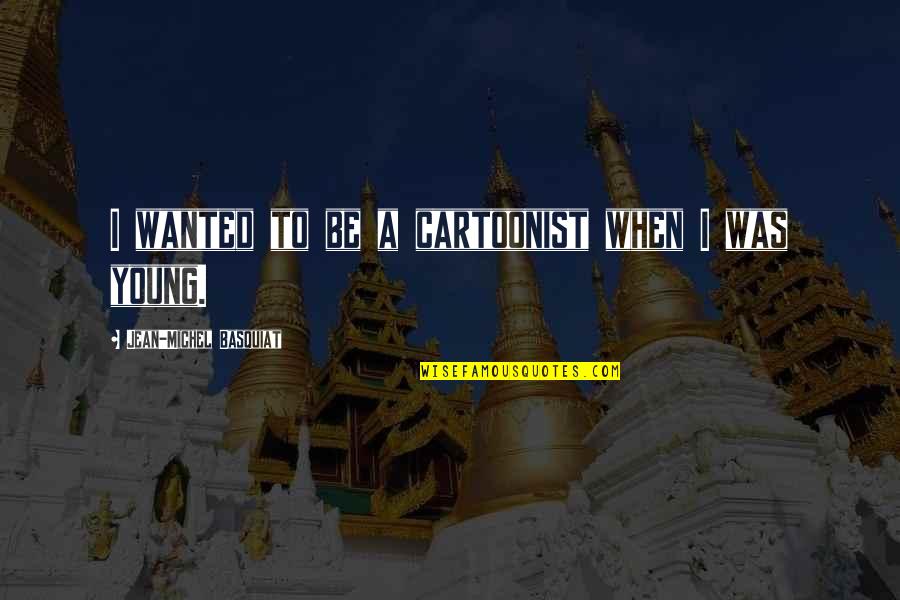 I wanted to be a cartoonist when I was young.
—
Jean-Michel Basquiat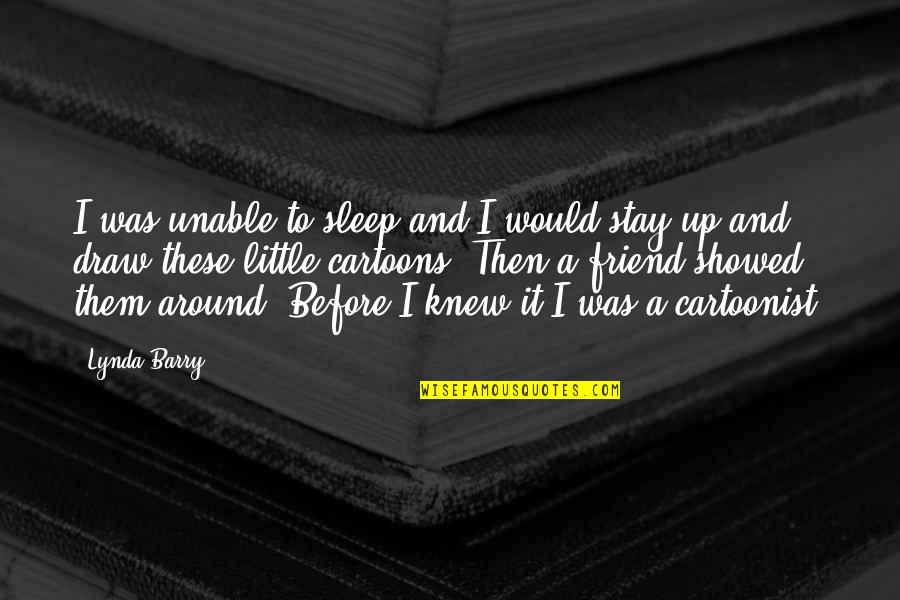 I was unable to sleep and I would stay up and draw these little cartoons. Then a friend showed them around. Before I knew it I was a
cartoonist
. —
Lynda Barry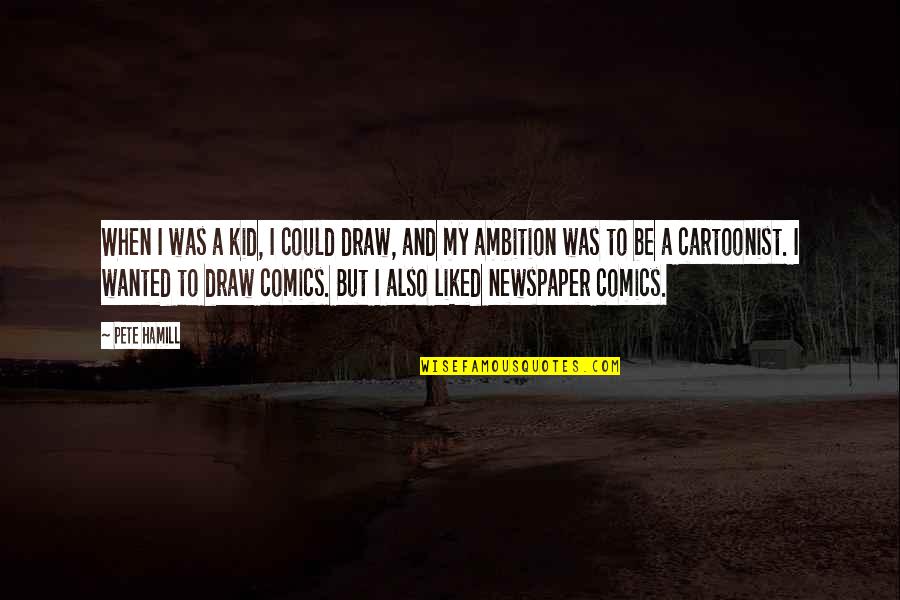 When I was a kid, I could draw, and my ambition was to be a
cartoonist
. I wanted to draw comics. But I also liked newspaper comics. —
Pete Hamill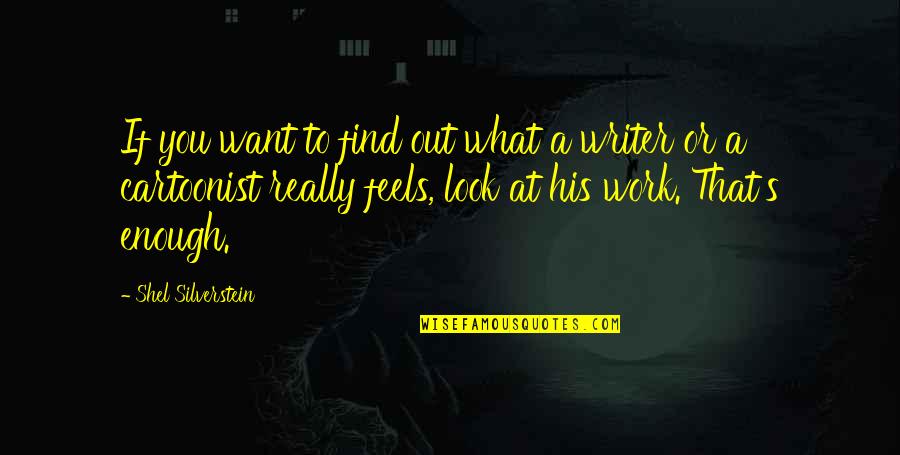 If you want to find out what a writer or a
cartoonist
really feels, look at his work. That's enough. —
Shel Silverstein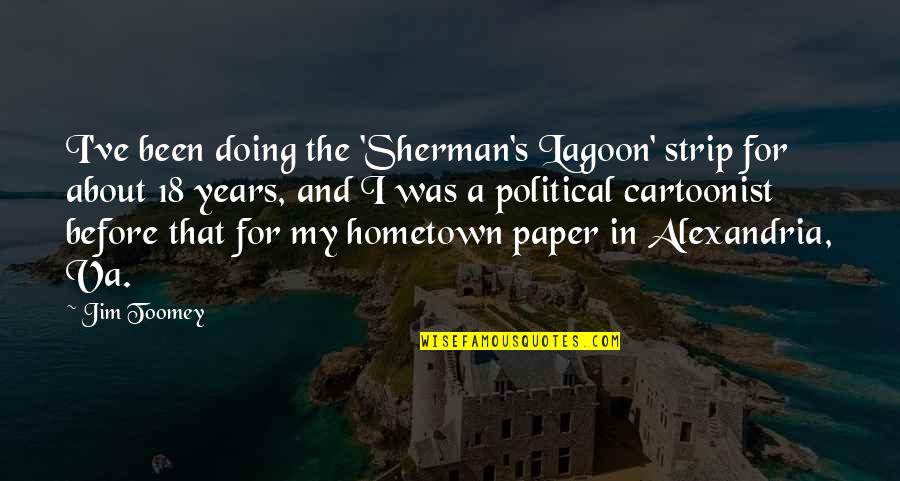 I've been doing the 'Sherman's Lagoon' strip for about 18 years, and I was a political
cartoonist
before that for my hometown paper in Alexandria, Va. —
Jim Toomey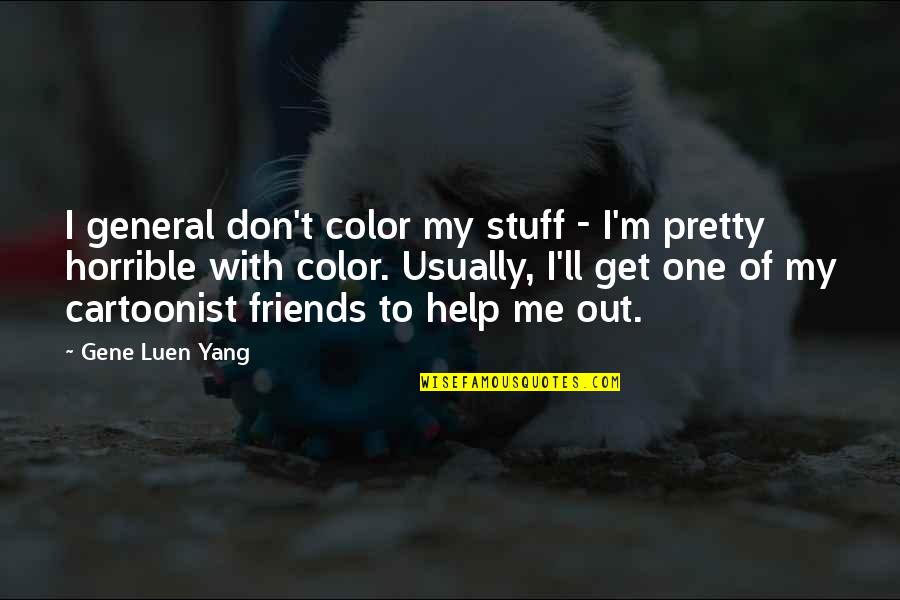 I general don't color my stuff - I'm pretty horrible with color. Usually, I'll get one of my
cartoonist
friends to help me out. —
Gene Luen Yang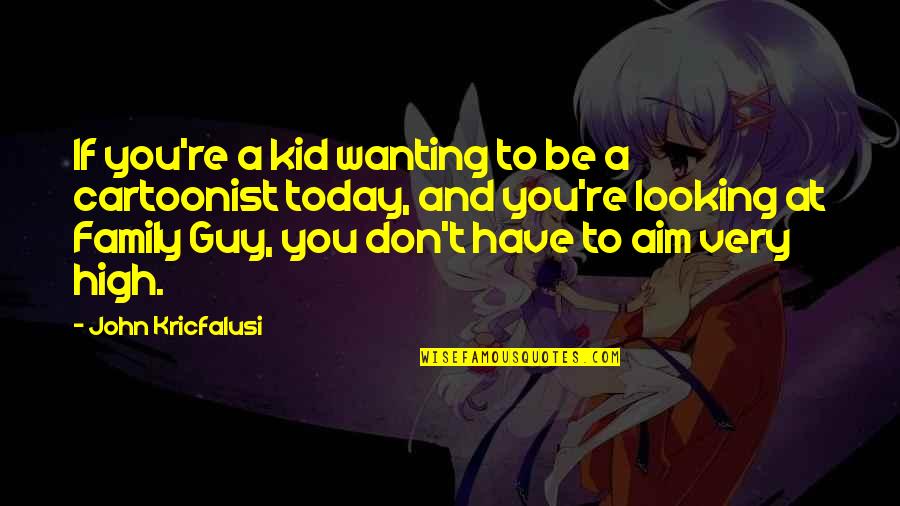 If you're a kid wanting to be a
cartoonist
today, and you're looking at Family Guy, you don't have to aim very high. —
John Kricfalusi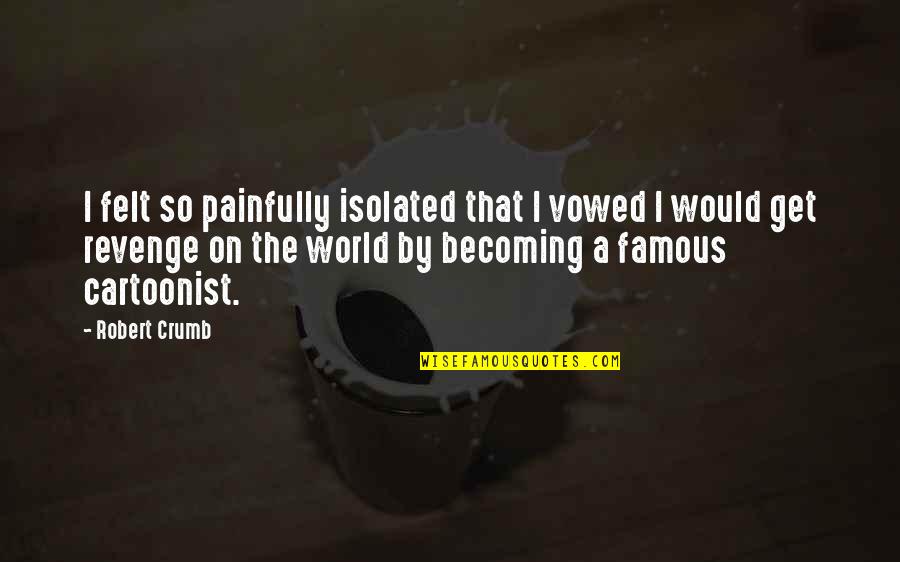 I felt so painfully isolated that I vowed I would get revenge on the world by becoming a famous
cartoonist
. —
Robert Crumb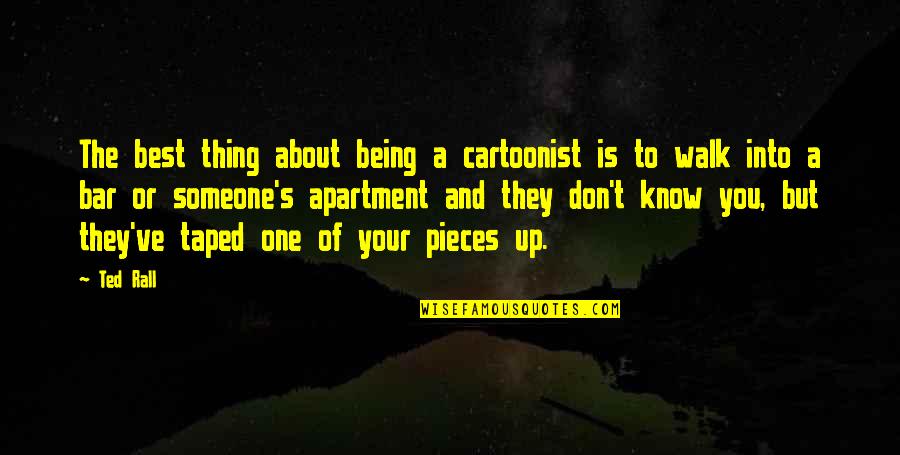 The best thing about being a
cartoonist
is to walk into a bar or someone's apartment and they don't know you, but they've taped one of your pieces up. —
Ted Rall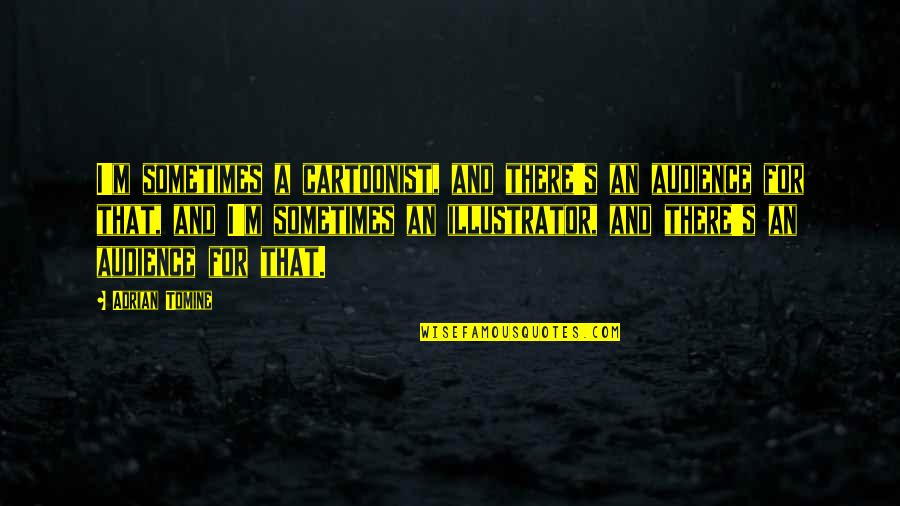 I'm sometimes a
cartoonist
, and there's an audience for that, and I'm sometimes an illustrator, and there's an audience for that. —
Adrian Tomine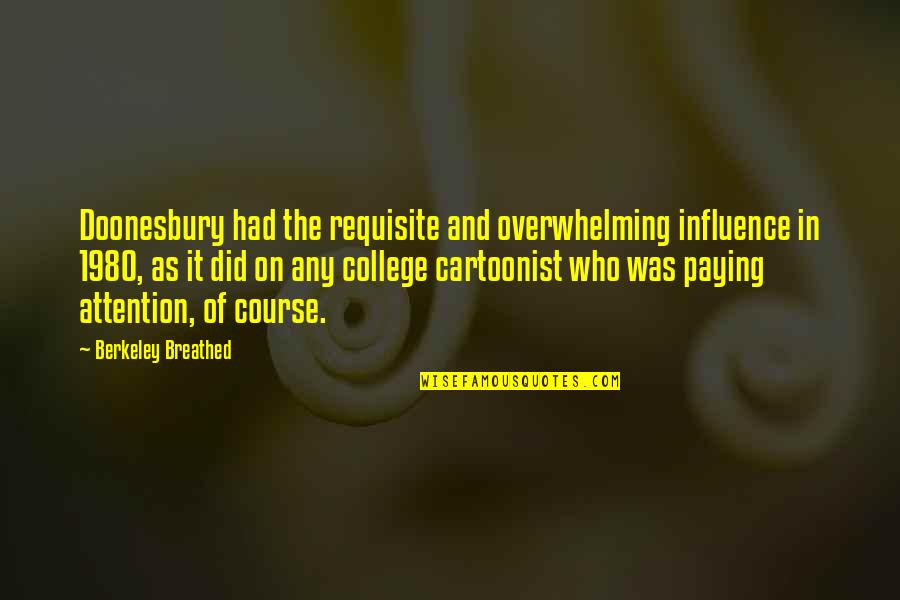 Doonesbury had the requisite and overwhelming influence in 1980, as it did on any college
cartoonist
who was paying attention, of course. —
Berkeley Breathed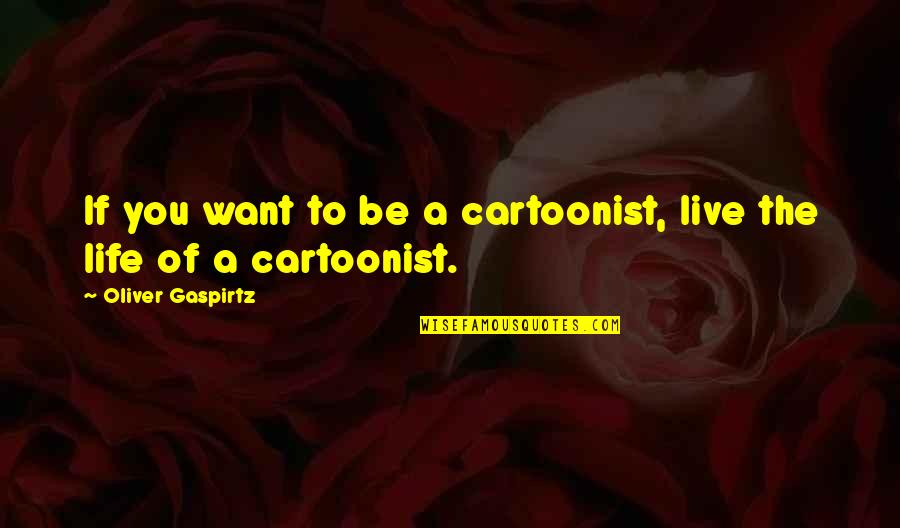 If you want to be a
cartoonist
, live the life of a
cartoonist
. —
Oliver Gaspirtz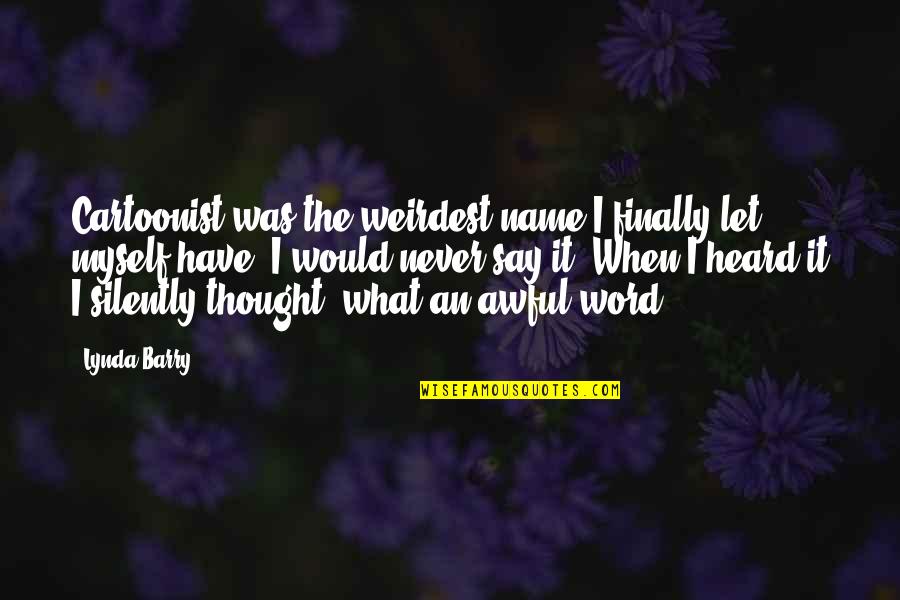 Cartoonist
was the weirdest name I finally let myself have. I would never say it. When I heard it I silently thought, what an awful word. —
Lynda Barry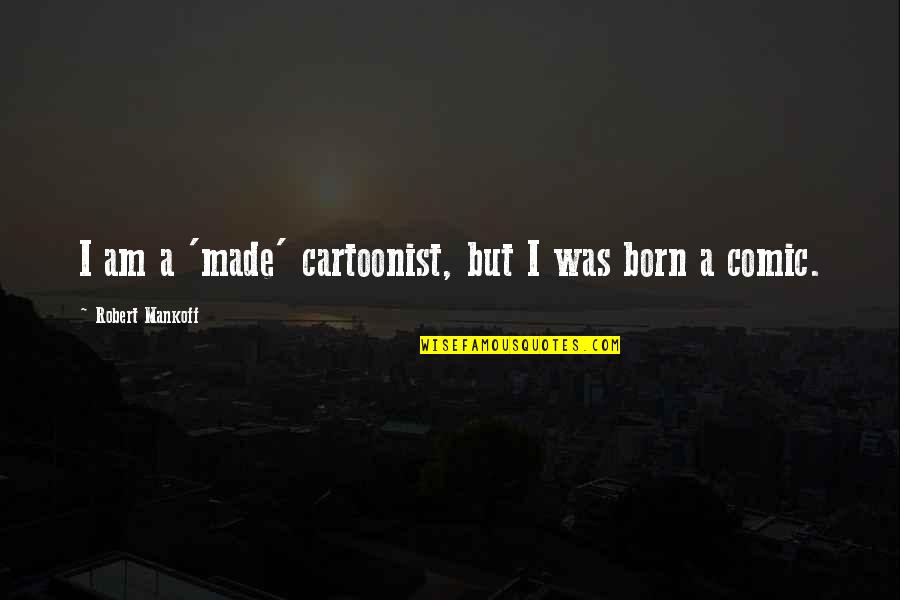 I am a 'made'
cartoonist
, but I was born a comic. —
Robert Mankoff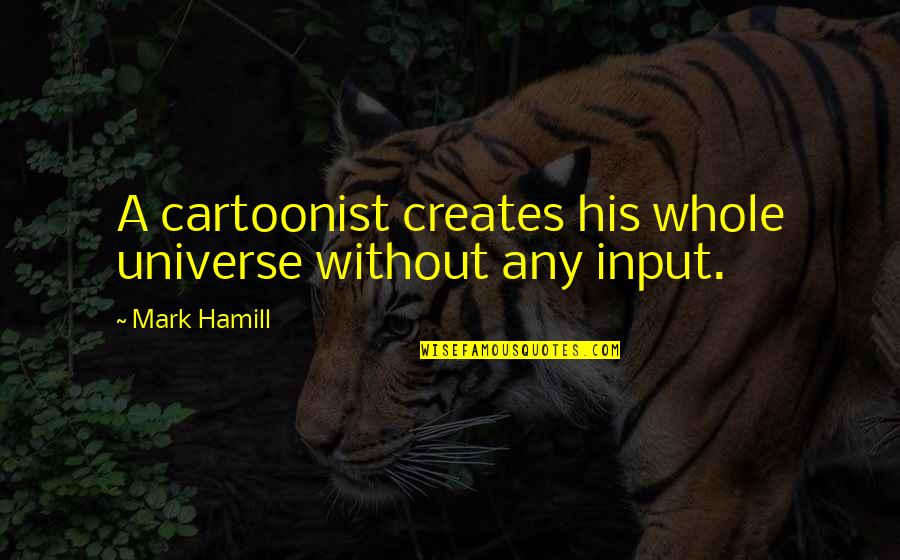 A
cartoonist
creates his whole universe without any input. —
Mark Hamill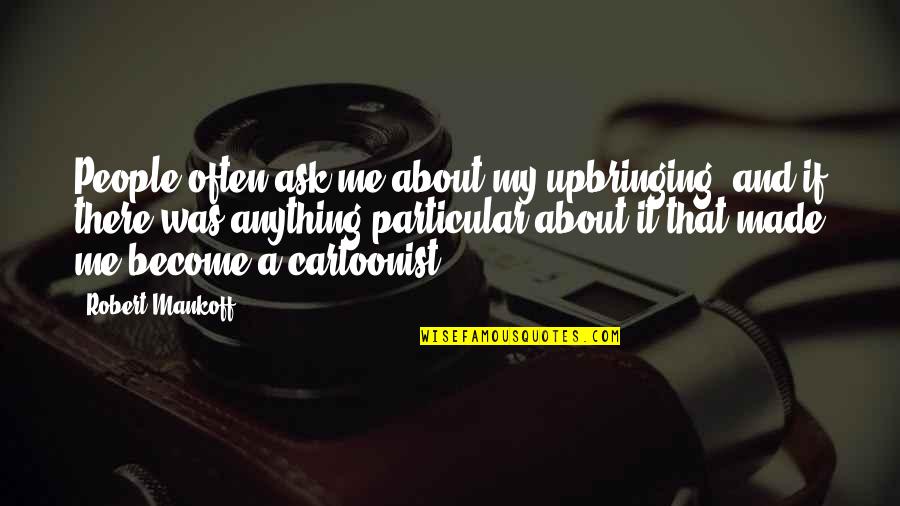 People often ask me about my upbringing, and if there was anything particular about it that made me become a
cartoonist
. —
Robert Mankoff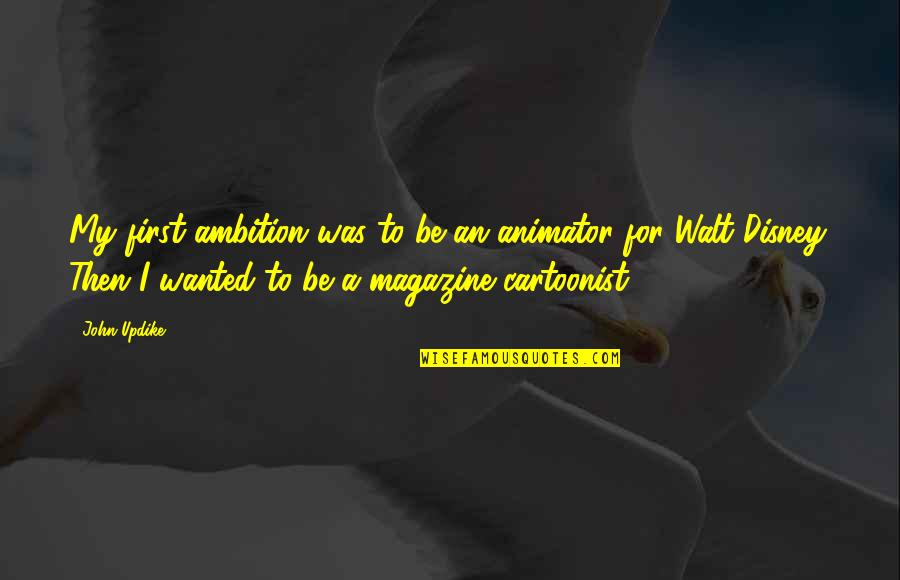 My first ambition was to be an animator for Walt Disney. Then I wanted to be a magazine
cartoonist
. —
John Updike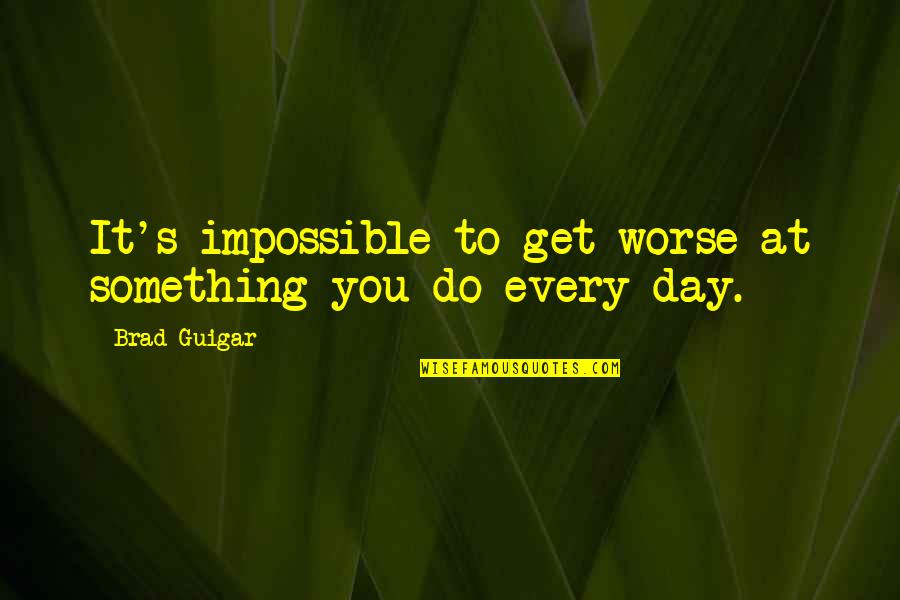 It's impossible to get worse at something you do every day. —
Brad Guigar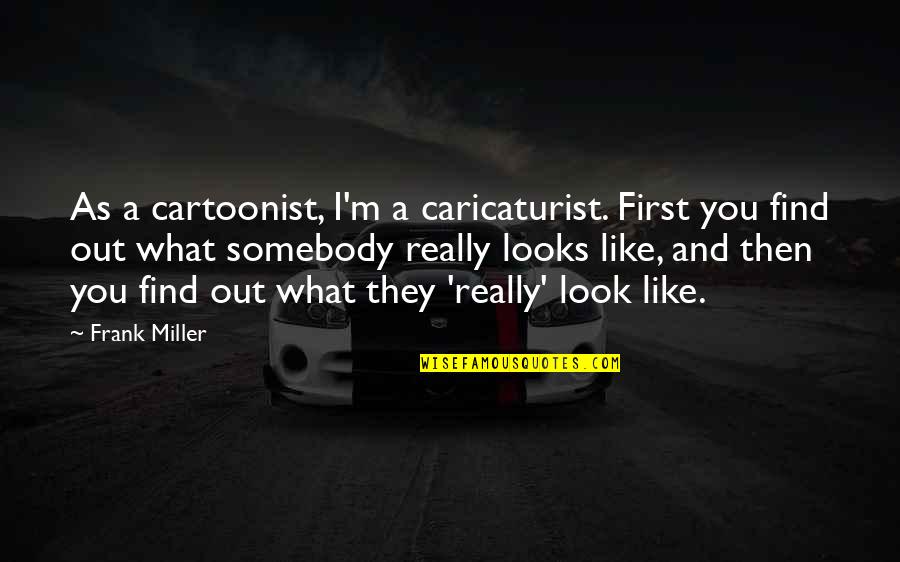 As a
cartoonist
, I'm a caricaturist. First you find out what somebody really looks like, and then you find out what they 'really' look like. —
Frank Miller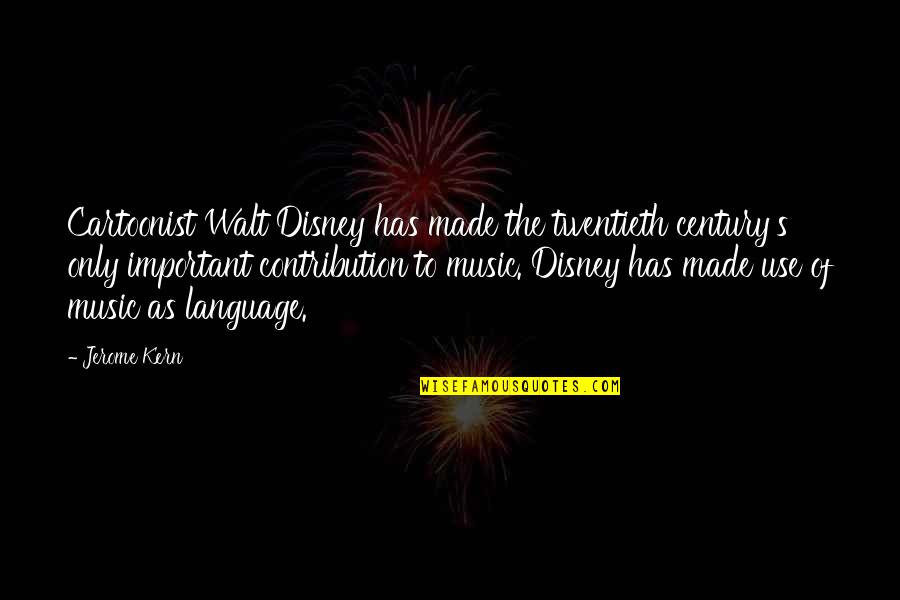 Cartoonist
Walt Disney has made the twentieth century's only important contribution to music. Disney has made use of music as language. —
Jerome Kern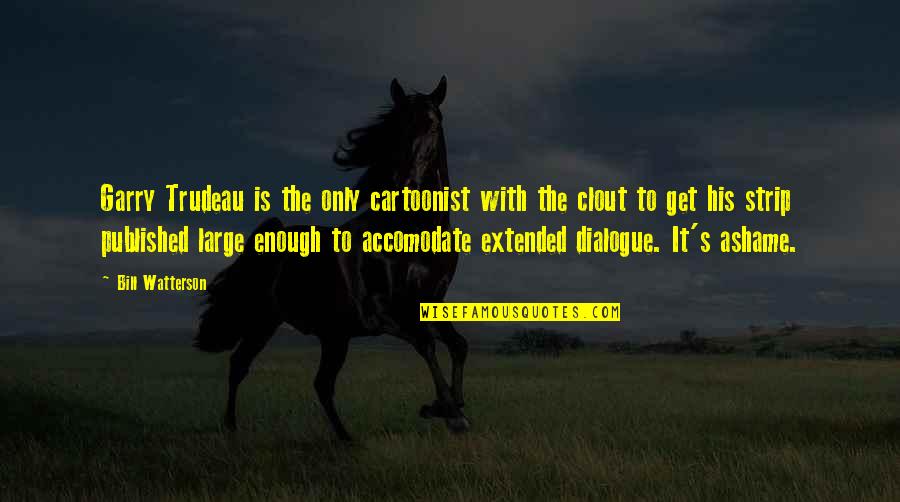 Garry Trudeau is the only
cartoonist
with the clout to get his strip published large enough to accomodate extended dialogue. It's ashame. —
Bill Watterson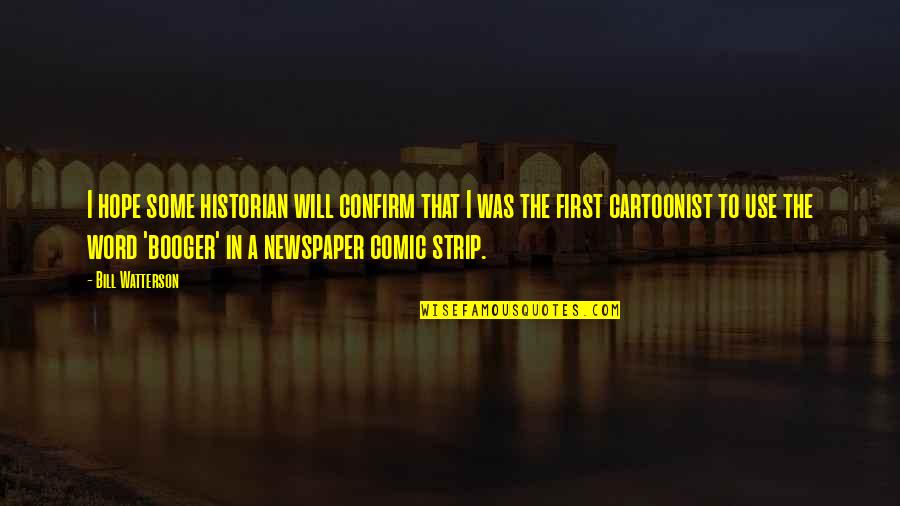 I hope some historian will confirm that I was the first
cartoonist
to use the word 'booger' in a newspaper comic strip. —
Bill Watterson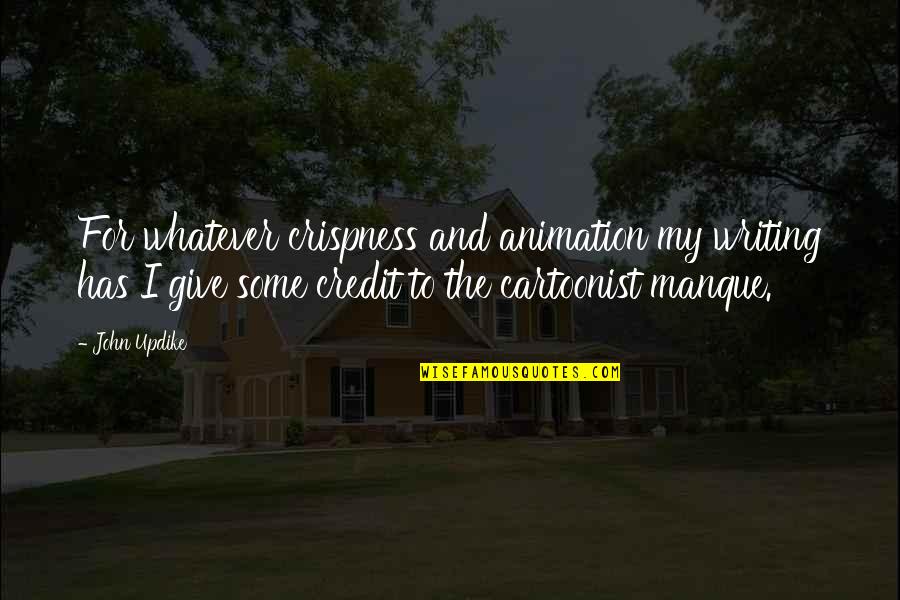 For whatever crispness and animation my writing has I give some credit to the
cartoonist
manque. —
John Updike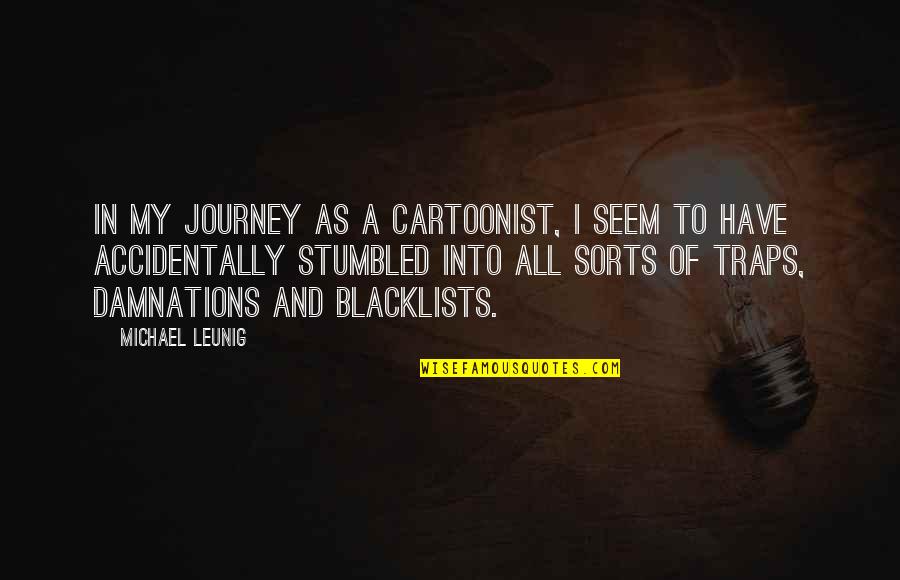 In my journey as a
cartoonist
, I seem to have accidentally stumbled into all sorts of traps, damnations and blacklists. —
Michael Leunig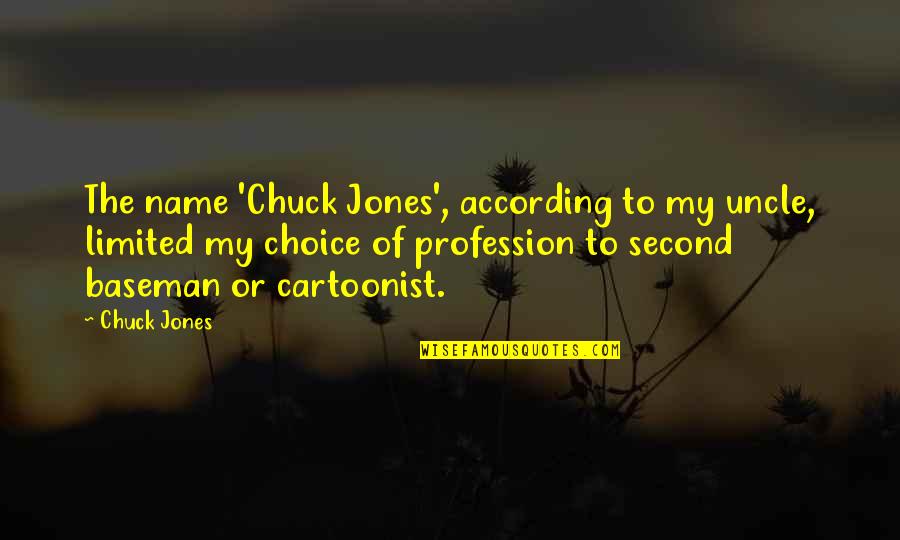 The name 'Chuck Jones', according to my uncle, limited my choice of profession to second baseman or
cartoonist
. —
Chuck Jones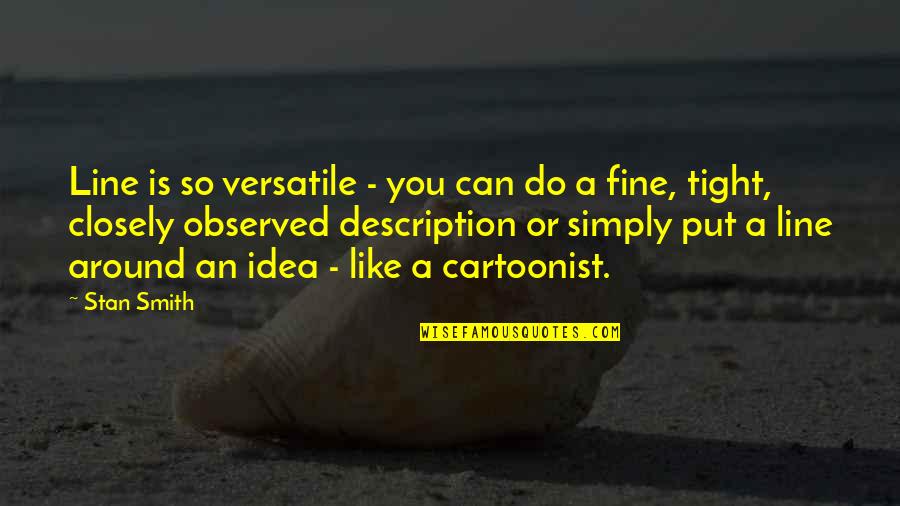 Line is so versatile - you can do a fine, tight, closely observed description or simply put a line around an idea - like a
cartoonist
. —
Stan Smith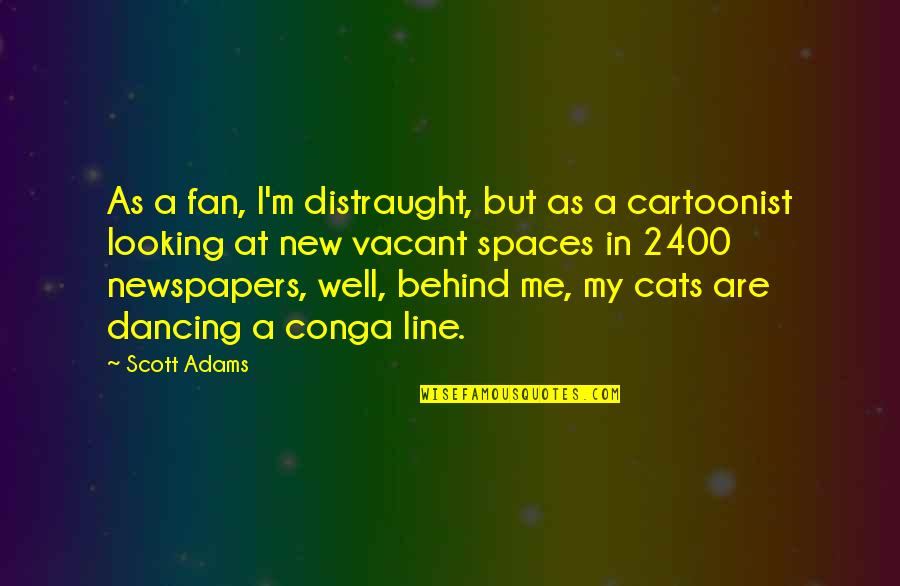 As a fan, I'm distraught, but as a
cartoonist
looking at new vacant spaces in 2400 newspapers, well, behind me, my cats are dancing a conga line. —
Scott Adams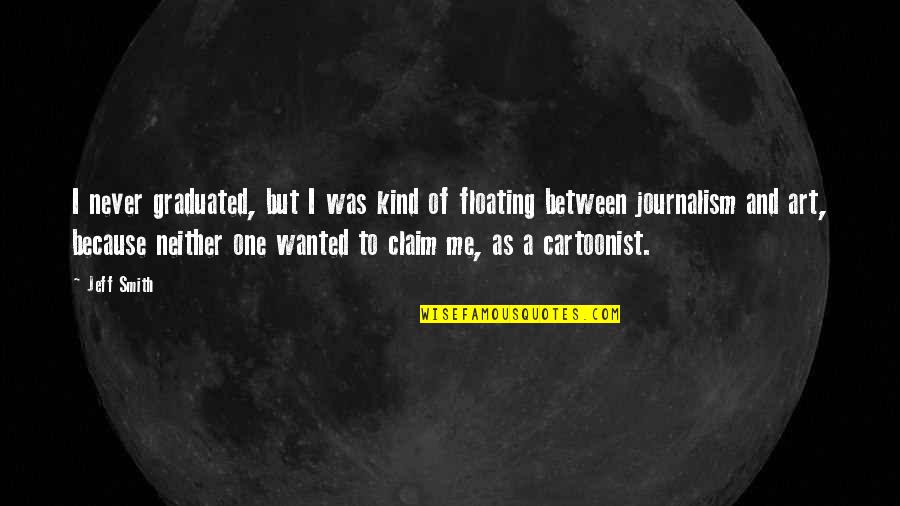 I never graduated, but I was kind of floating between journalism and art, because neither one wanted to claim me, as a
cartoonist
. —
Jeff Smith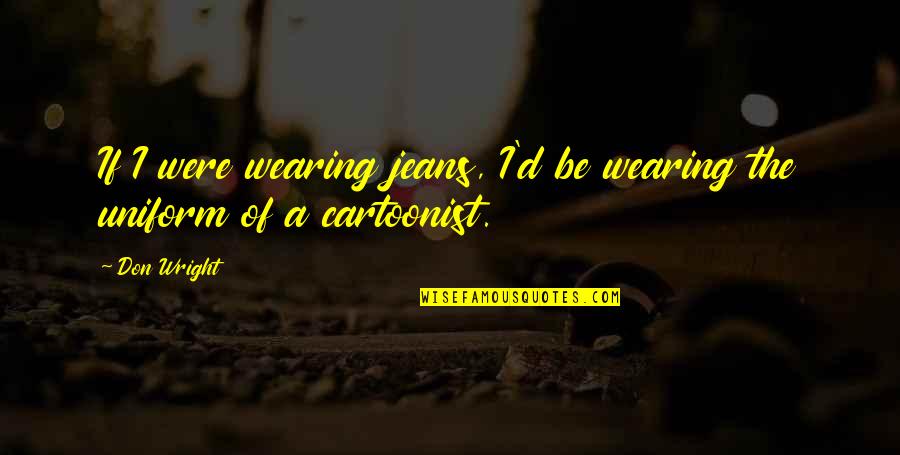 If I were wearing jeans, I'd be wearing the uniform of a
cartoonist
. —
Don Wright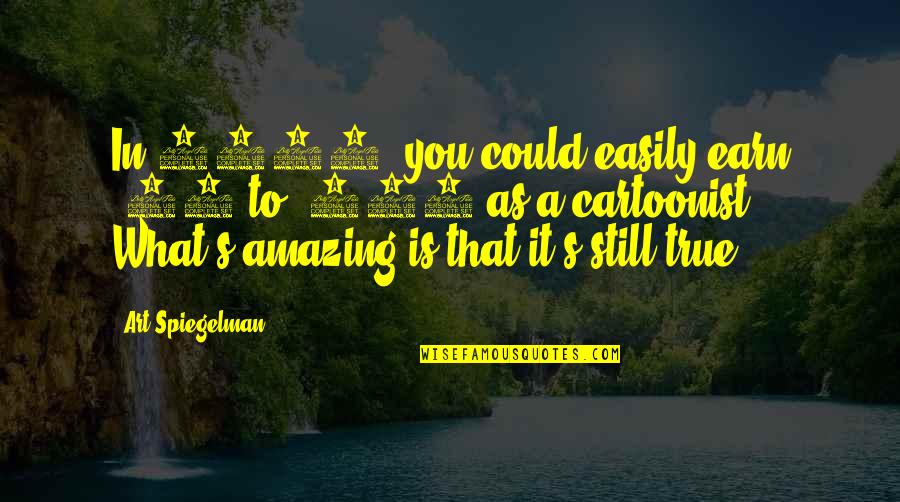 In 1908, you could easily earn $20 to $200 as a
cartoonist
. What's amazing is that it's still true! —
Art Spiegelman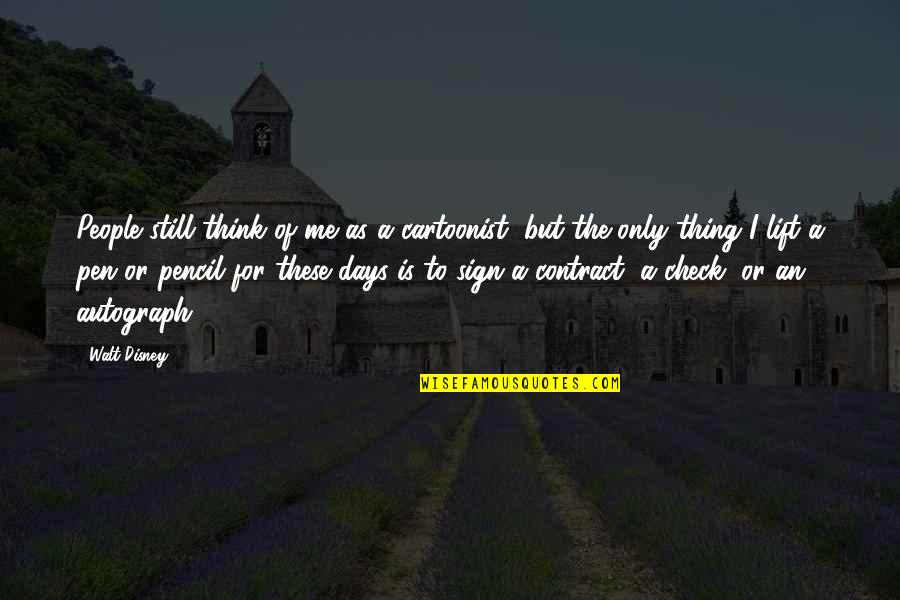 People still think of me as a
cartoonist
, but the only thing I lift a pen or pencil for these days is to sign a contract, a check, or an autograph. —
Walt Disney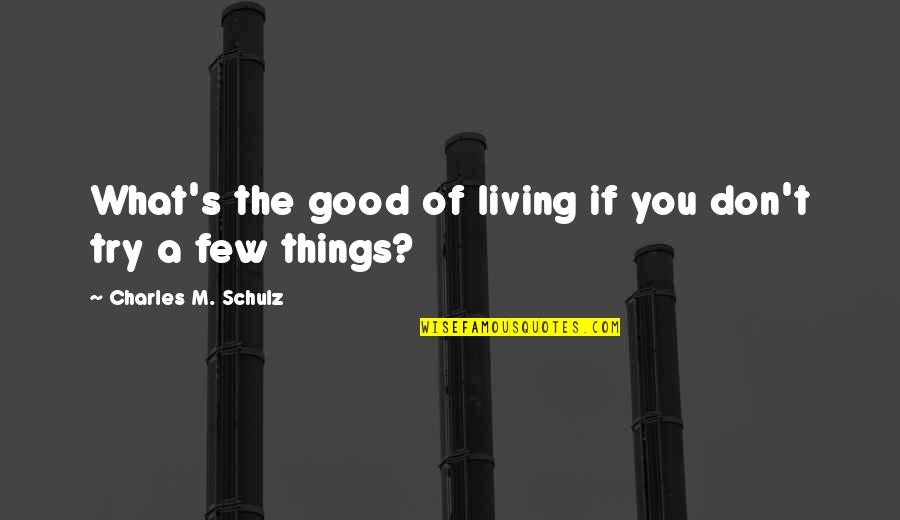 What's the good of living if you don't try a few things? —
Charles M. Schulz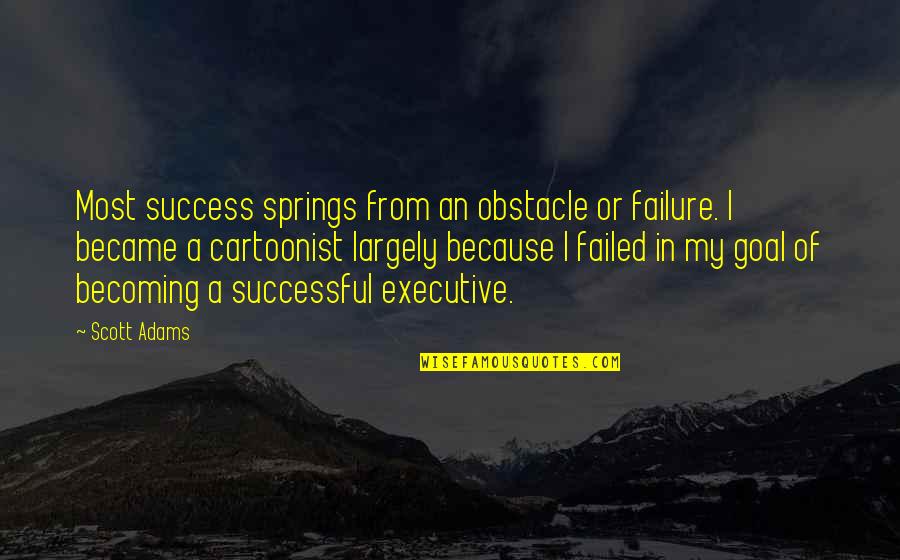 Most success springs from an obstacle or failure. I became a
cartoonist
largely because I failed in my goal of becoming a successful executive. —
Scott Adams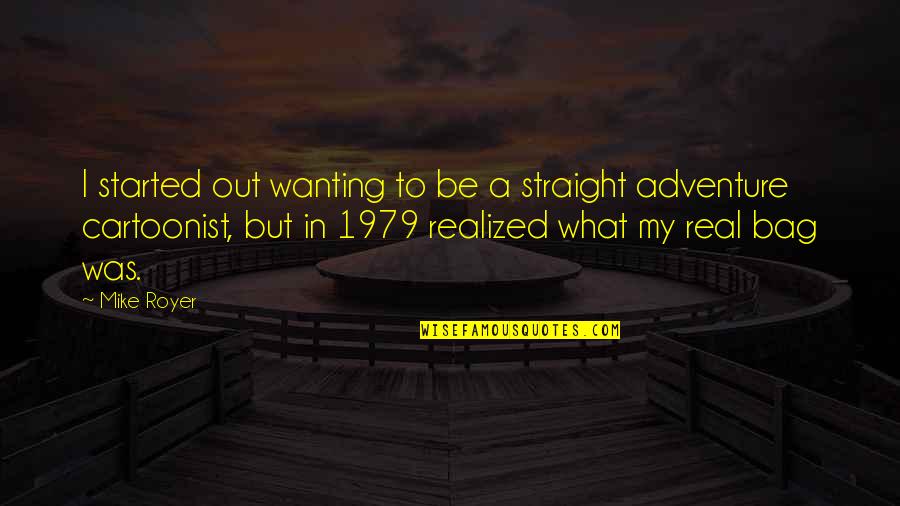 I started out wanting to be a straight adventure
cartoonist
, but in 1979 realized what my real bag was. —
Mike Royer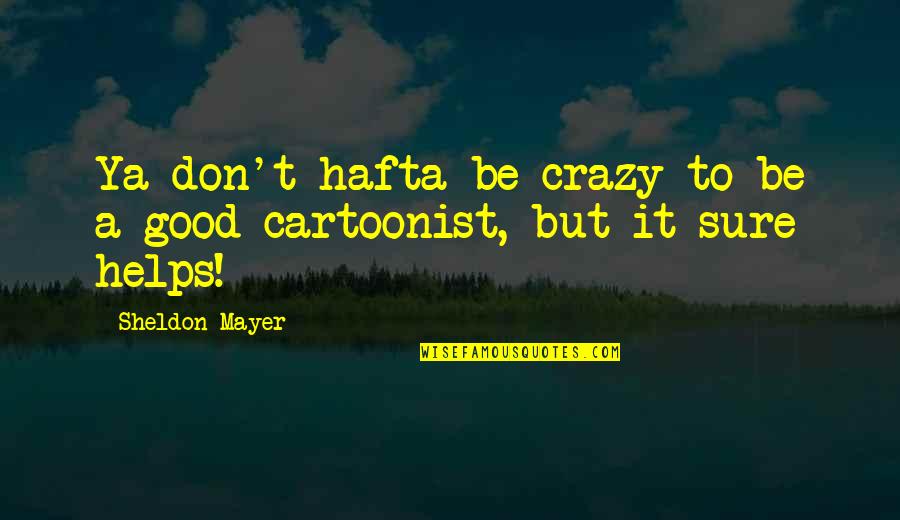 Ya don't hafta be crazy to be a good
cartoonist
, but it sure helps! —
Sheldon Mayer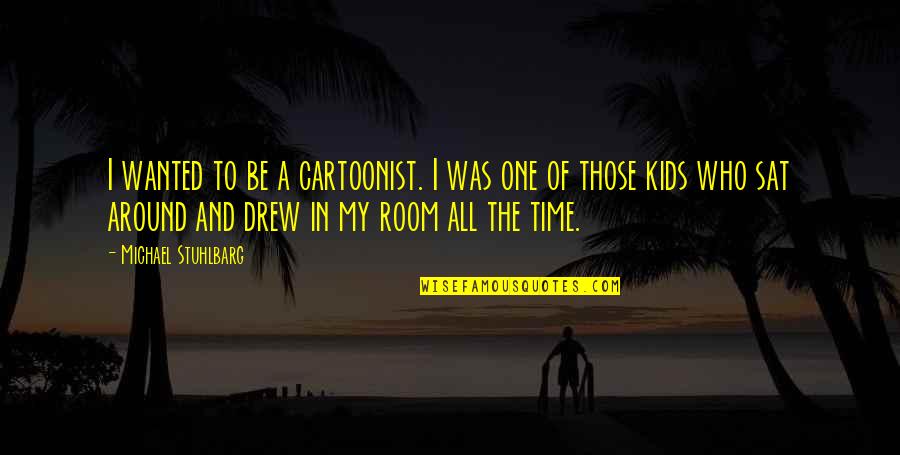 I wanted to be a
cartoonist
. I was one of those kids who sat around and drew in my room all the time. —
Michael Stuhlbarg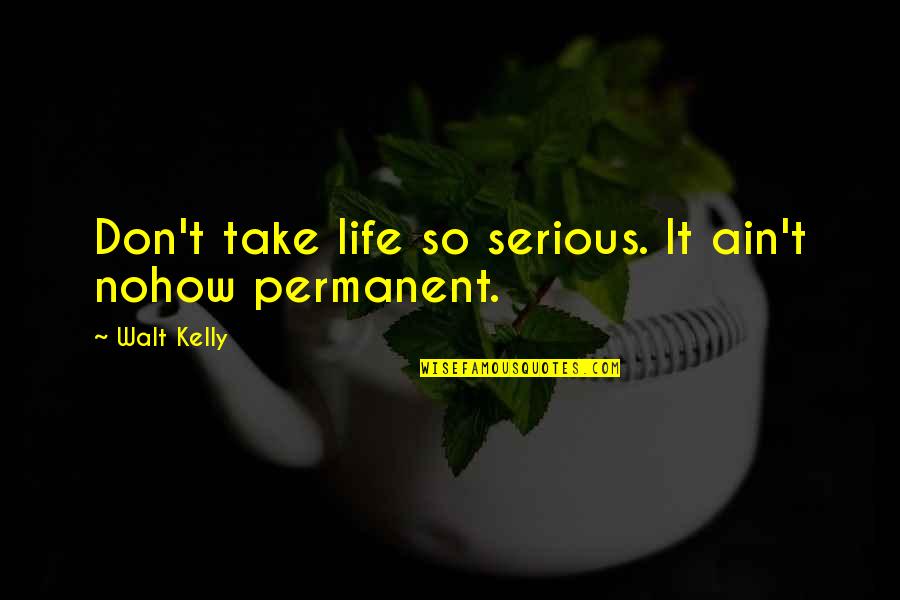 Don't take life so serious. It ain't nohow permanent. —
Walt Kelly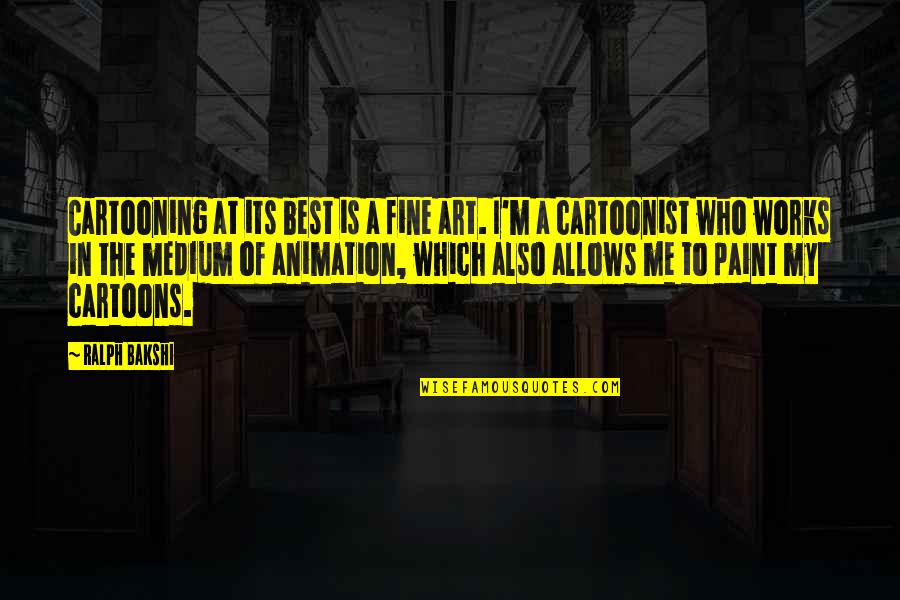 Cartooning at its best is a fine art. I'm a
cartoonist
who works in the medium of animation, which also allows me to paint my cartoons. —
Ralph Bakshi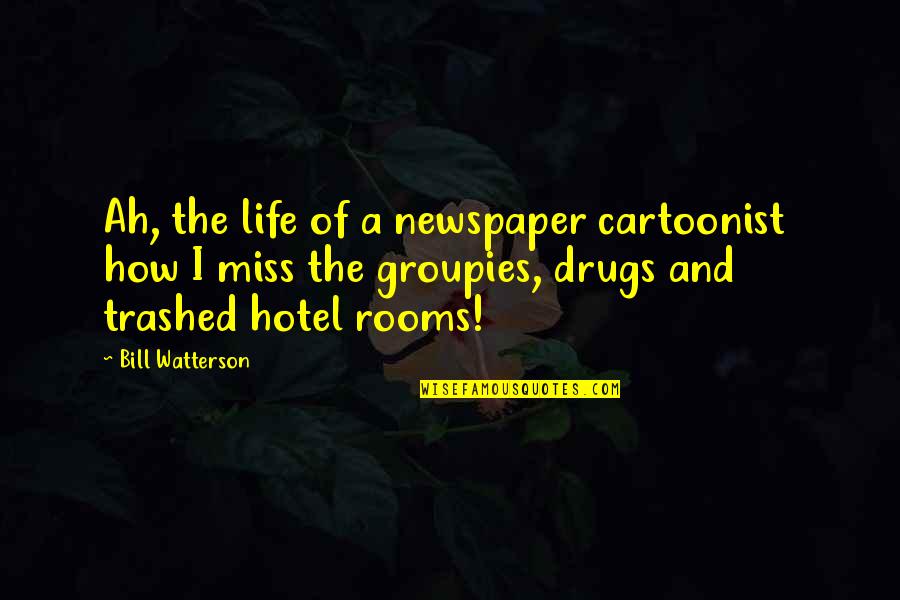 Ah, the life of a newspaper
cartoonist
how I miss the groupies, drugs and trashed hotel rooms! —
Bill Watterson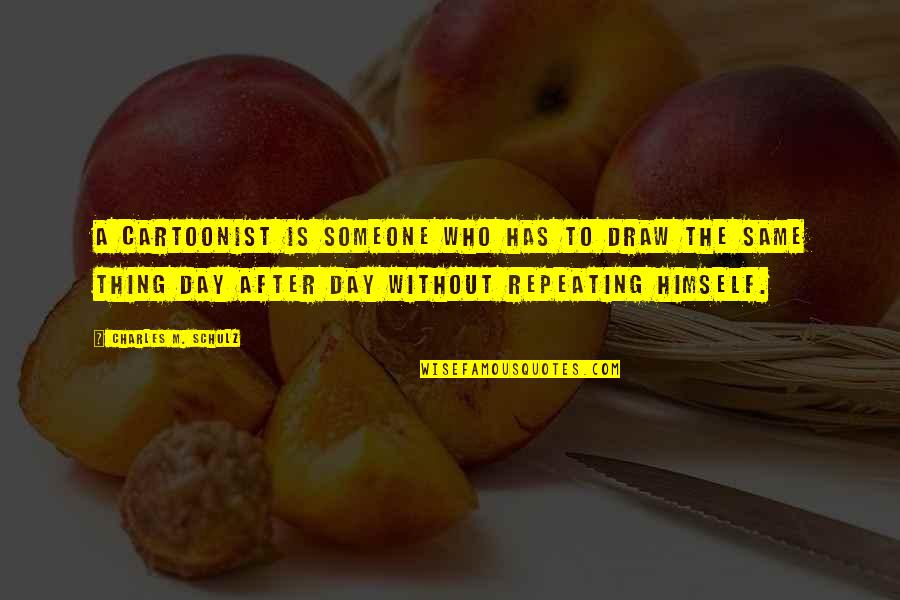 A
cartoonist
is someone who has to draw the same thing day after day without repeating himself. —
Charles M. Schulz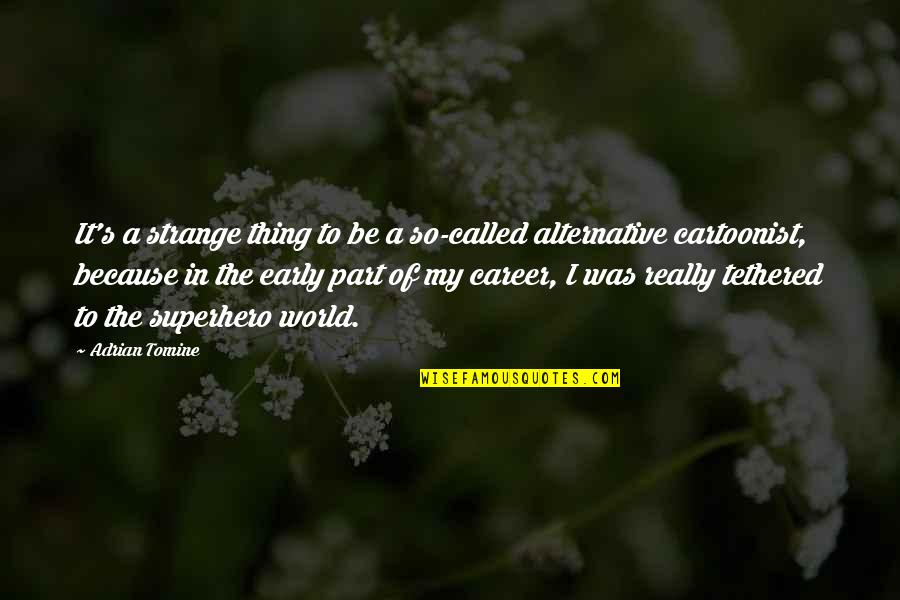 It's a strange thing to be a so-called alternative
cartoonist
, because in the early part of my career, I was really tethered to the superhero world. —
Adrian Tomine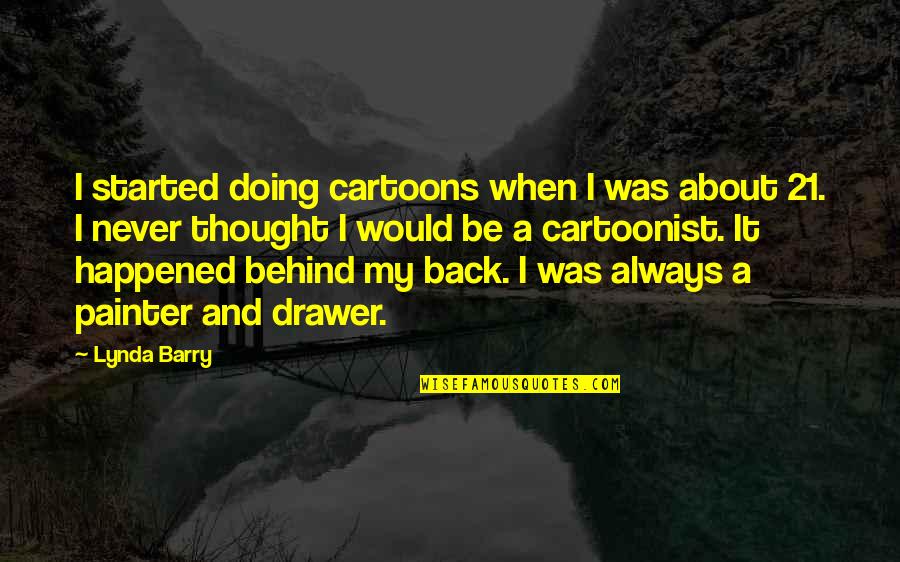 I started doing cartoons when I was about 21. I never thought I would be a
cartoonist
. It happened behind my back. I was always a painter and drawer. —
Lynda Barry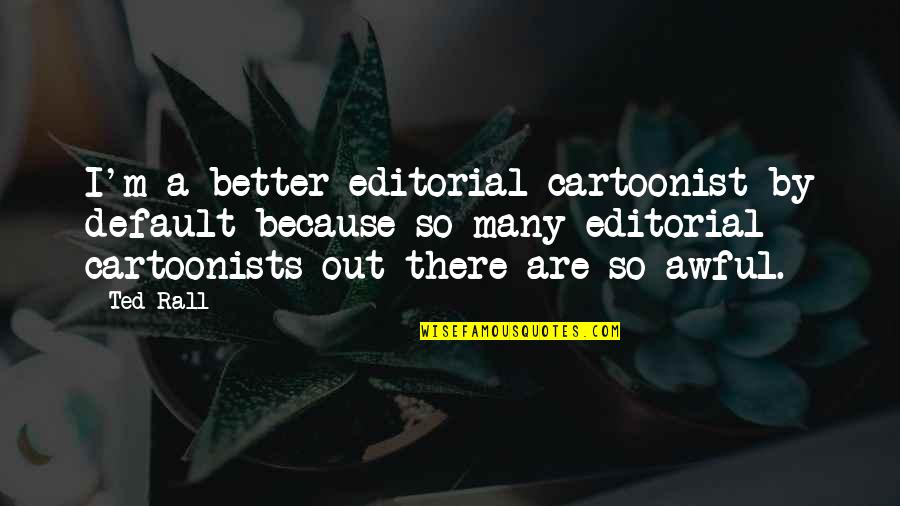 I'm a better editorial
cartoonist
by default because so many editorial
cartoonist
s out there are so awful. —
Ted Rall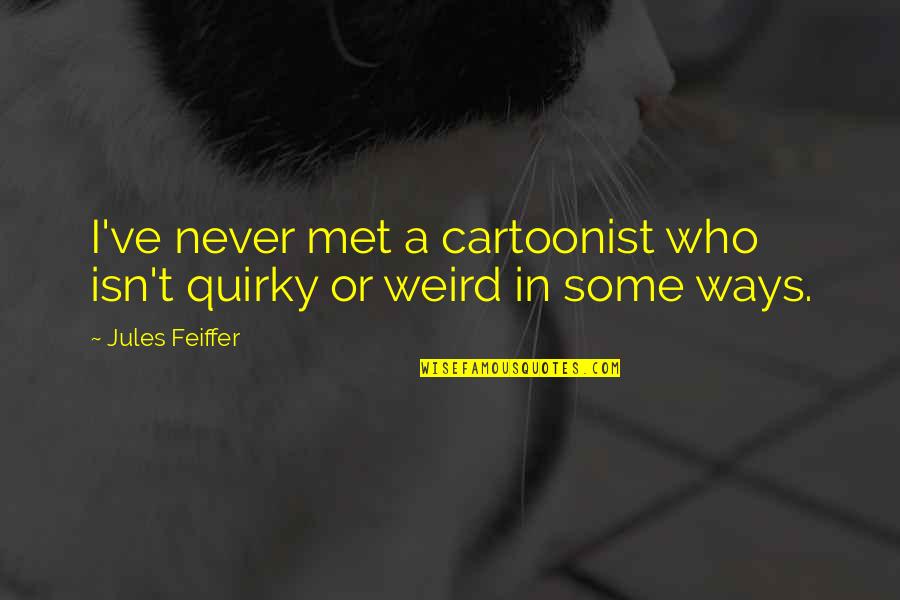 I've never met a
cartoonist
who isn't quirky or weird in some ways. —
Jules Feiffer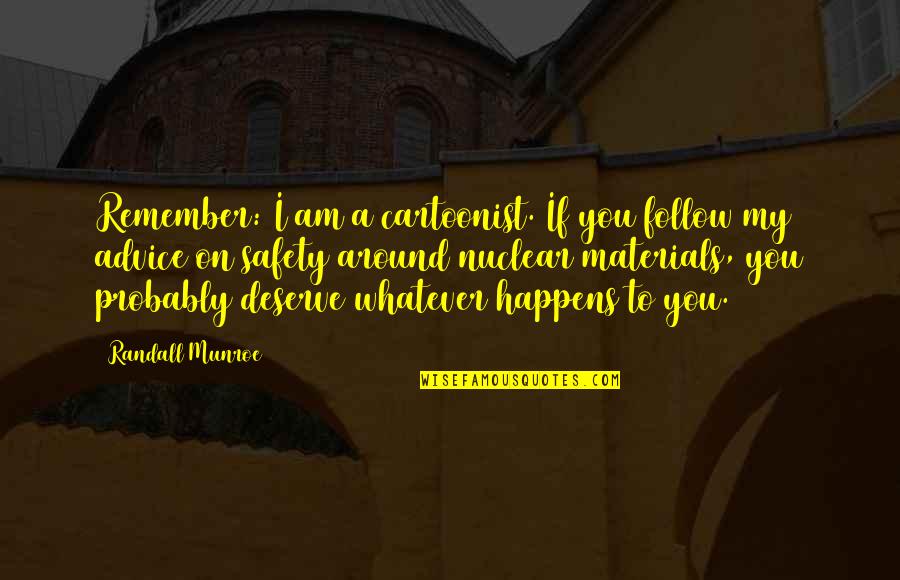 Remember: I am a
cartoonist
. If you follow my advice on safety around nuclear materials, you probably deserve whatever happens to you. —
Randall Munroe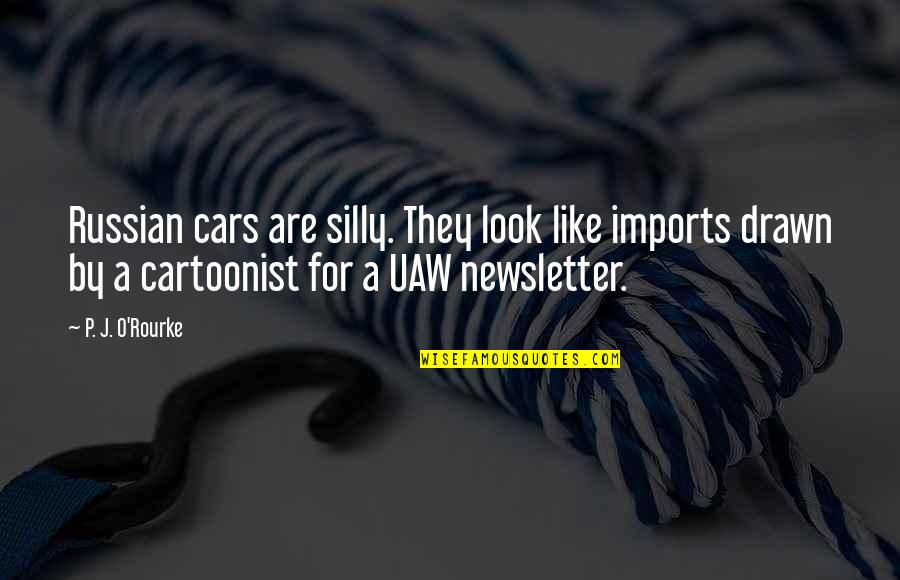 Russian cars are silly. They look like imports drawn by a
cartoonist
for a UAW newsletter. —
P. J. O'Rourke