Can't Move Forward Quotes
Collection of top 73 famous quotes about Can't Move Forward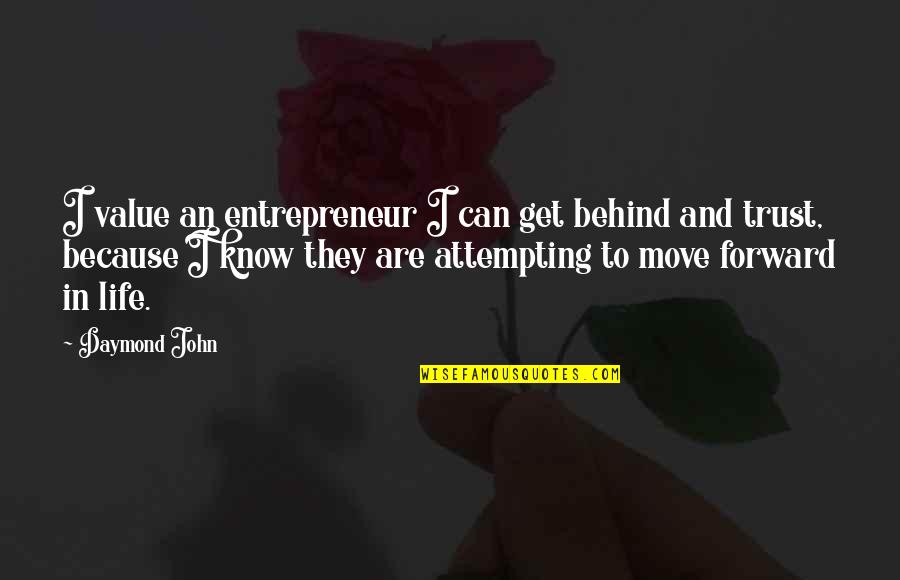 I value an entrepreneur I can get behind and trust, because I know they are attempting to move forward in life.
—
Daymond John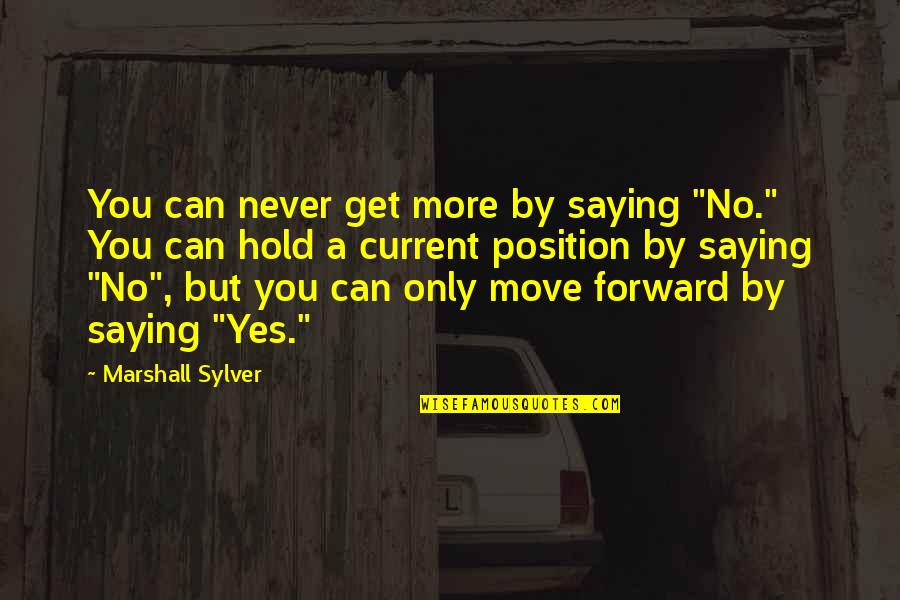 You can never get more by saying "No." You can hold a current position by saying "No", but you can only move forward by saying "Yes."
—
Marshall Sylver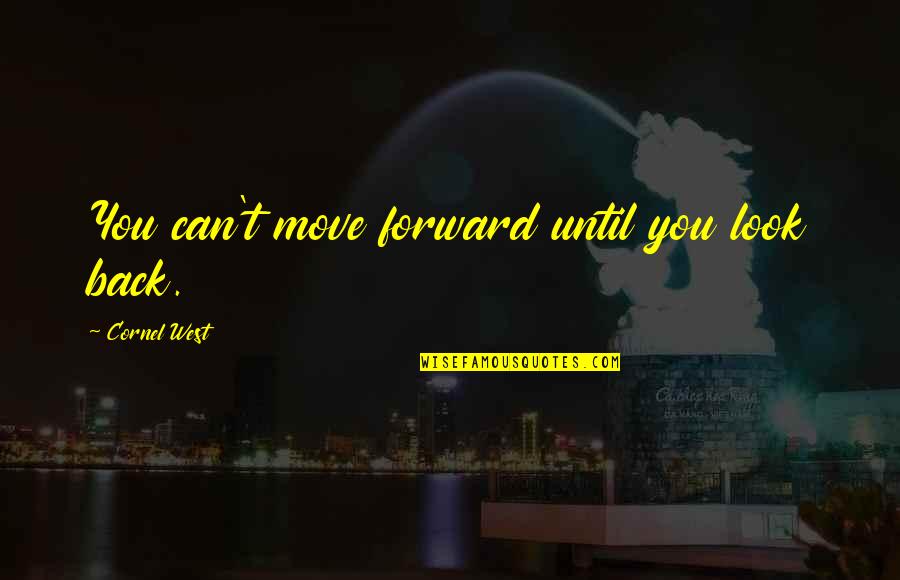 You can't move forward until you look back.
—
Cornel West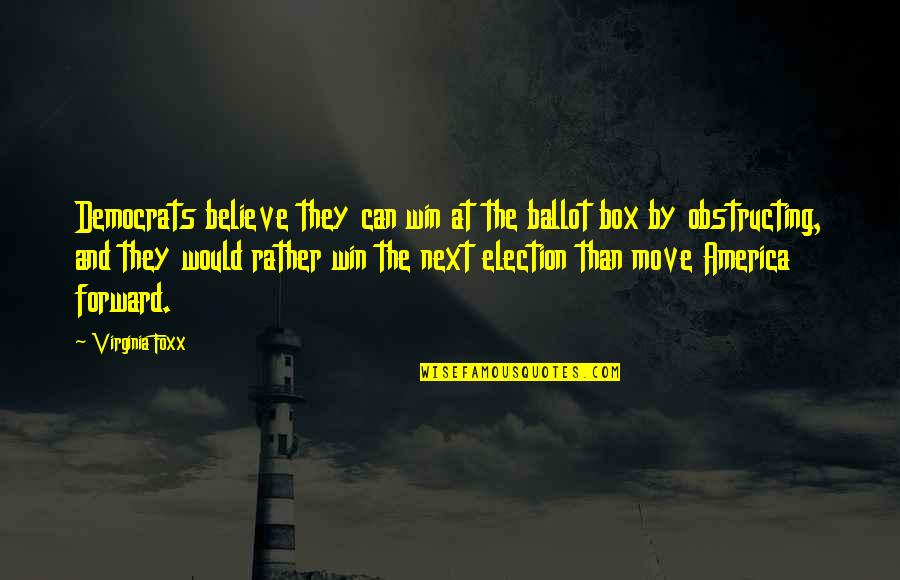 Democrats believe they can win at the ballot box by obstructing, and they would rather win the next election than move America forward.
—
Virginia Foxx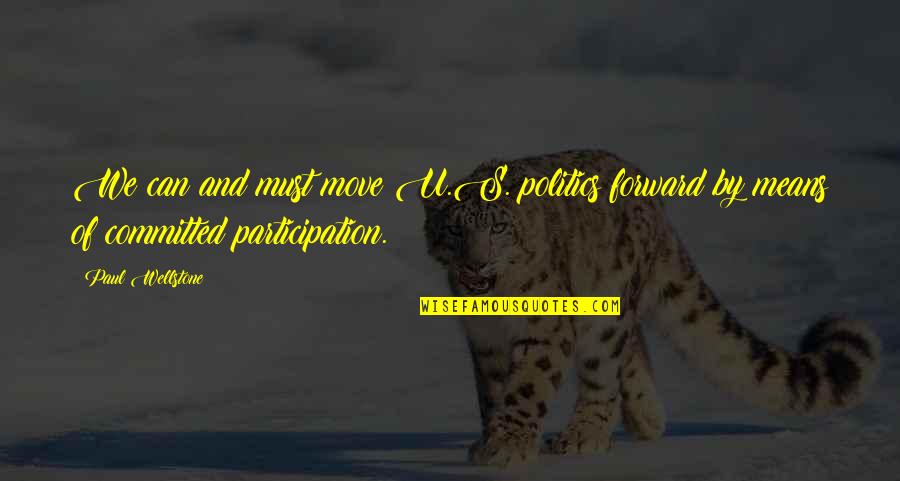 We can and must move U.S. politics forward by means of committed participation.
—
Paul Wellstone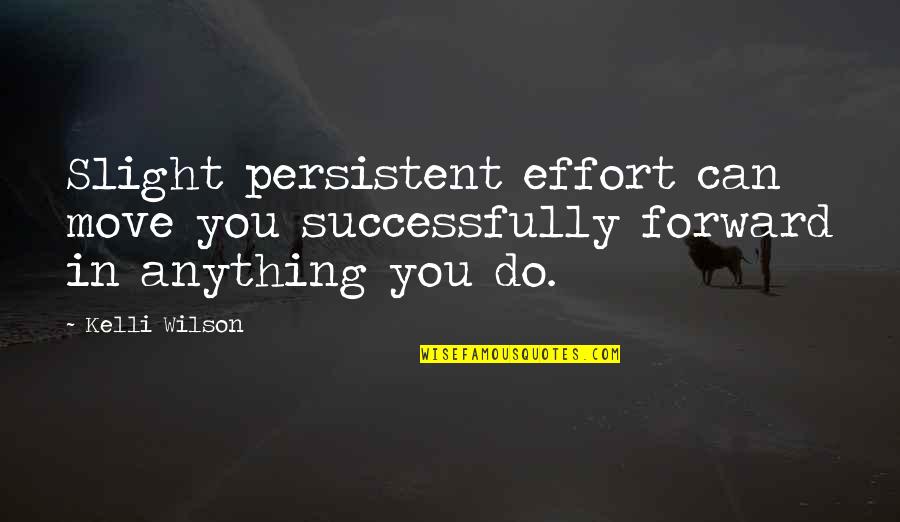 Slight persistent effort can move you successfully forward in anything you do.
—
Kelli Wilson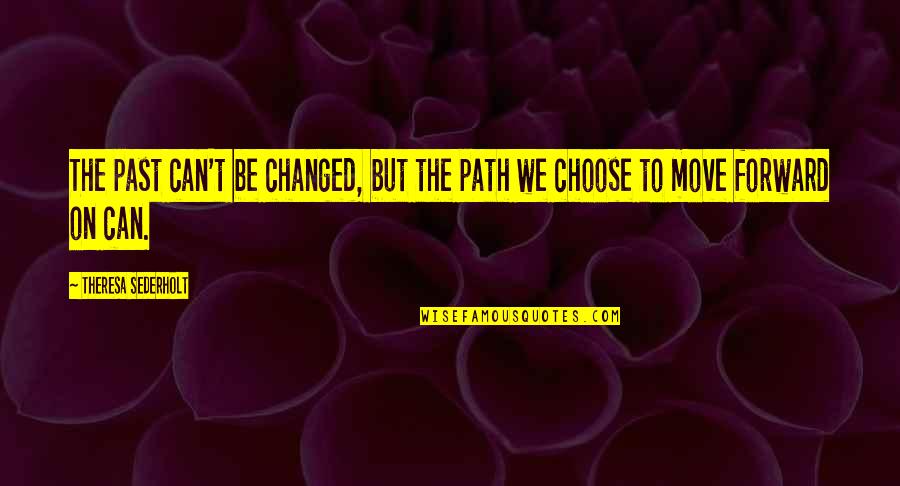 The past can't be changed, but the path we choose to move forward on can.
—
Theresa Sederholt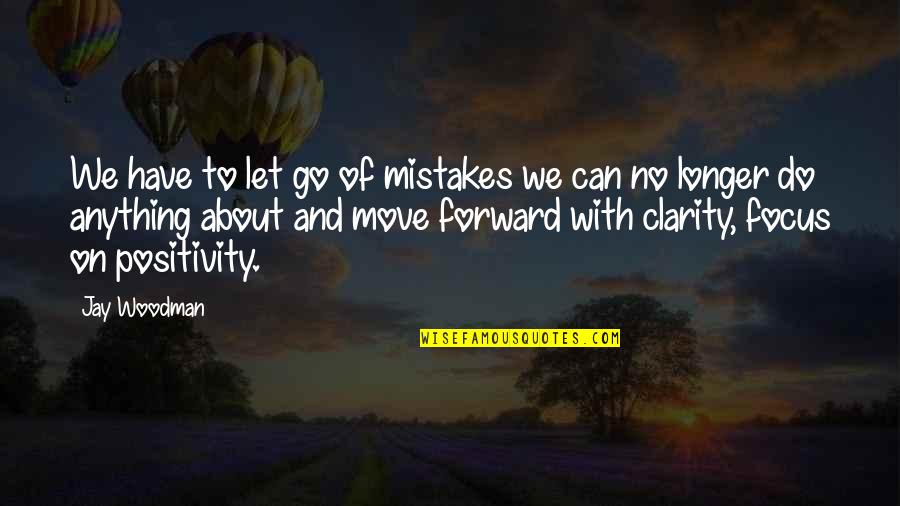 We have to let go of mistakes we can no longer do anything about and move forward with clarity, focus on positivity.
—
Jay Woodman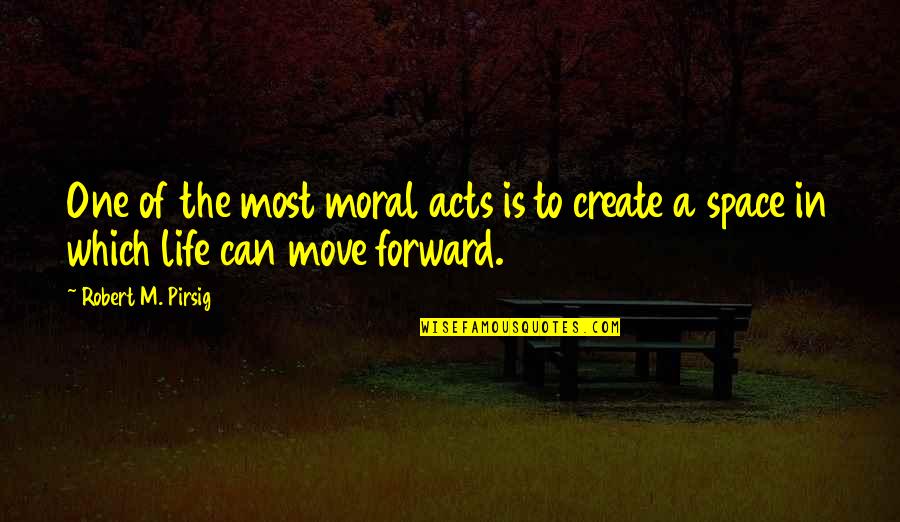 One of the most moral acts is to create a space in which life can move forward.
—
Robert M. Pirsig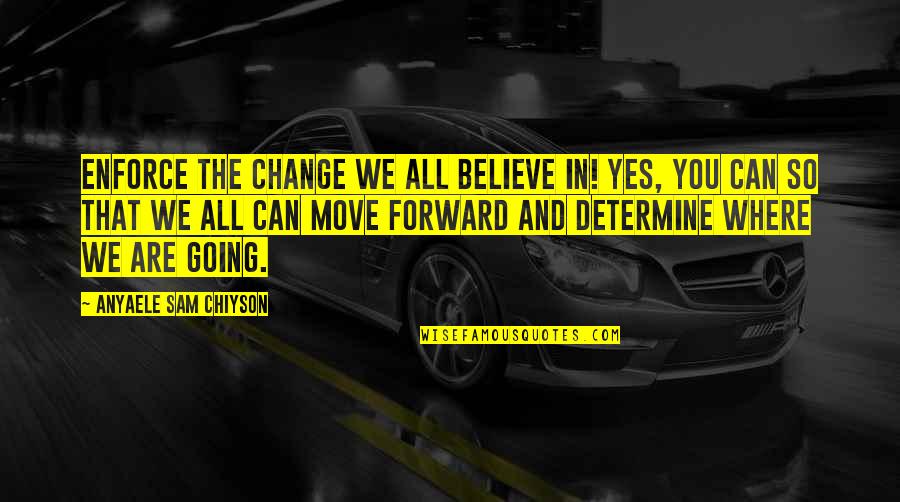 Enforce the change we all believe in! Yes, you can so that we all can move forward and determine where we are going.
—
Anyaele Sam Chiyson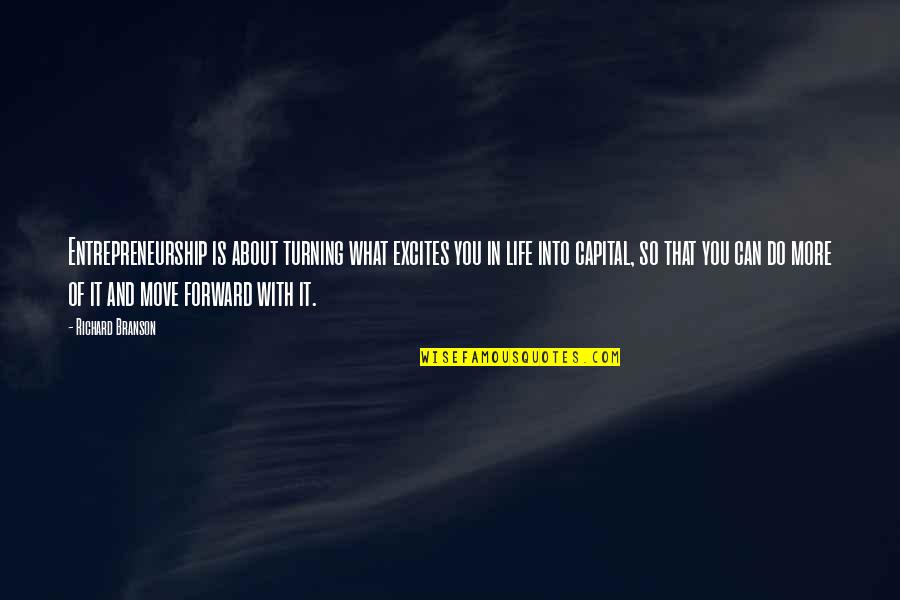 Entrepreneurship is about turning what excites you in life into capital, so that you can do more of it and move forward with it.
—
Richard Branson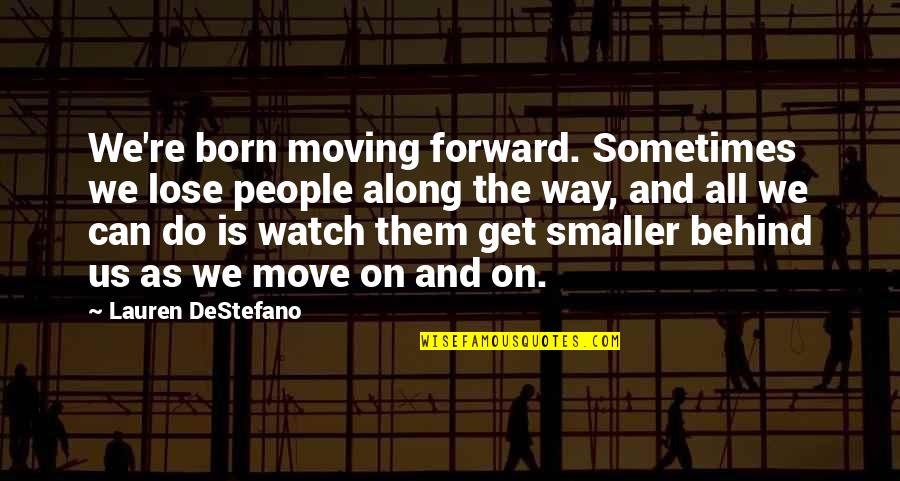 We're born moving forward. Sometimes we lose people along the way, and all we can do is watch them get smaller behind us as we move on and on.
—
Lauren DeStefano
I am positive - determined to move forward with my life, bring up my babies, and do the best job I can as a mother, entertainer, and person.
—
Jennifer Lopez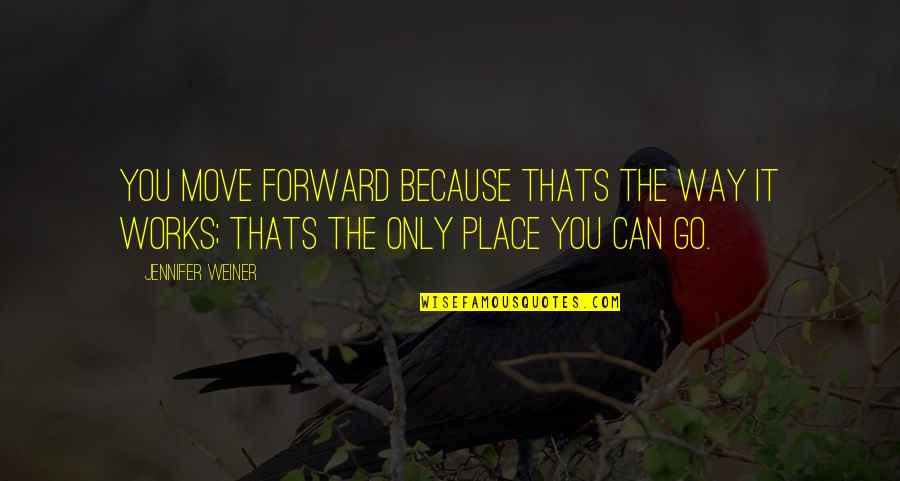 You move forward because thats the way it works; thats the only place you can go.
—
Jennifer Weiner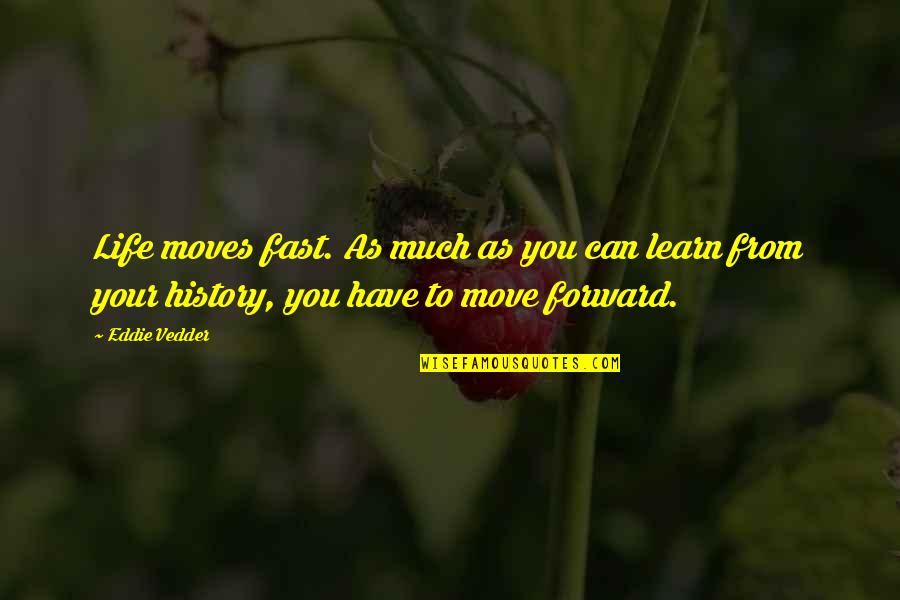 Life moves fast. As much as you can learn from your history, you have to move forward. —
Eddie Vedder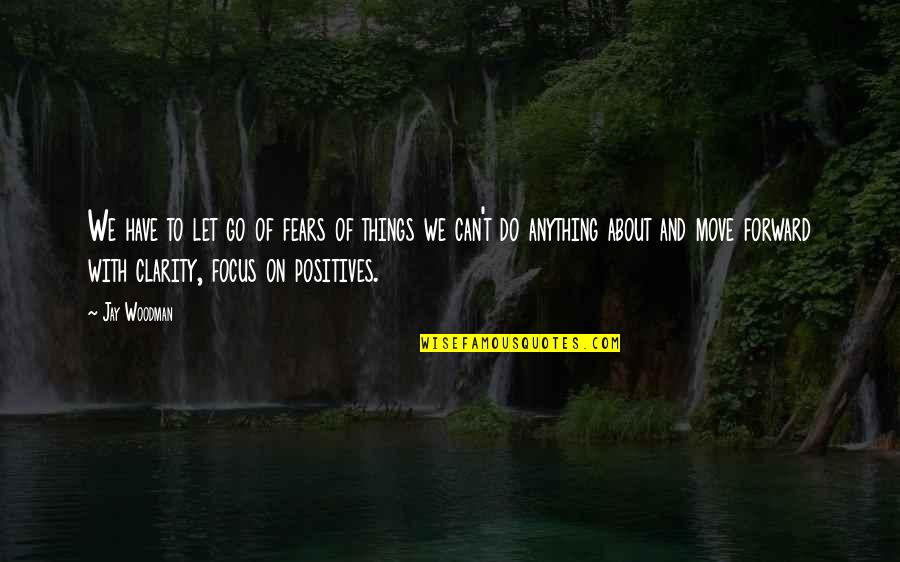 We have to let go of fears of things we can't do anything about and move forward with clarity, focus on positives. —
Jay Woodman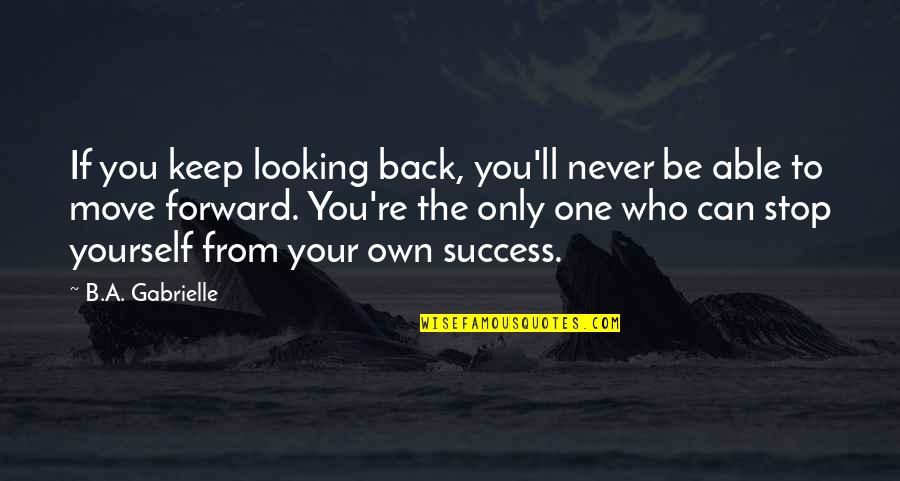 If you keep looking back, you'll never be able to move forward. You're the only one who can stop yourself from your own success. —
B.A. Gabrielle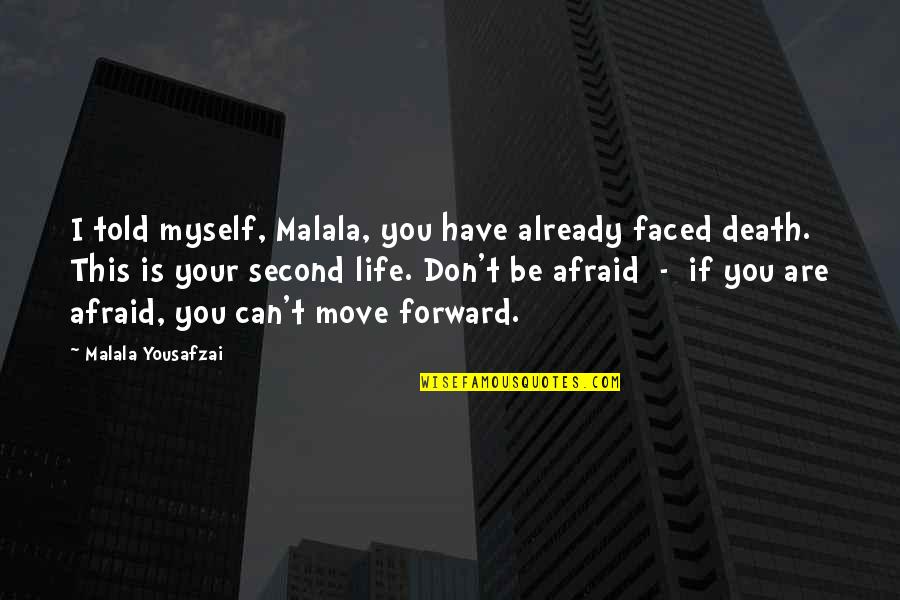 I told myself, Malala, you have already faced death. This is your second life. Don't be afraid - if you are afraid, you
can't move forward
. —
Malala Yousafzai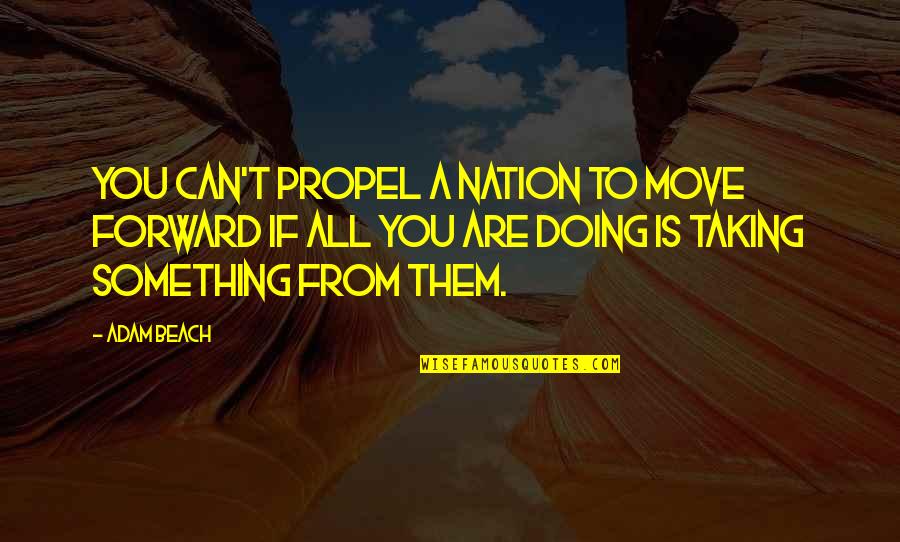 You can't propel a nation to move forward if all you are doing is taking something from them. —
Adam Beach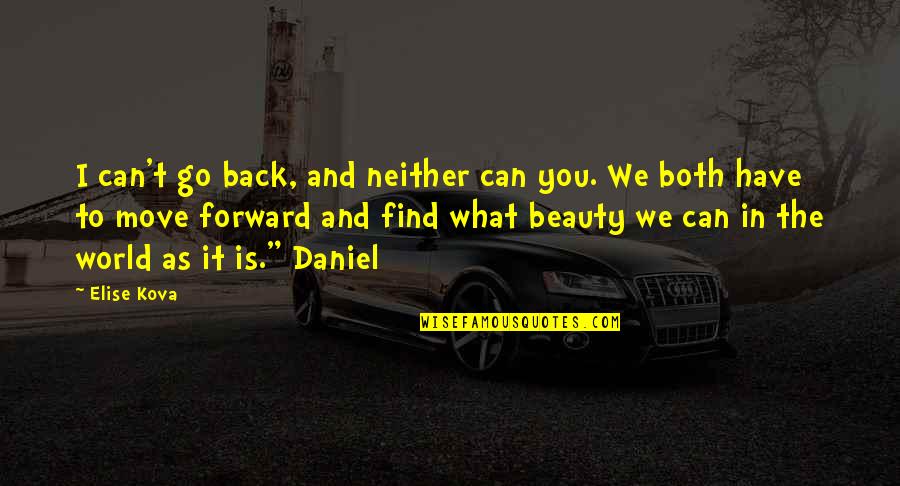 I can't go back, and neither can you. We both have to move forward and find what beauty we can in the world as it is." Daniel —
Elise Kova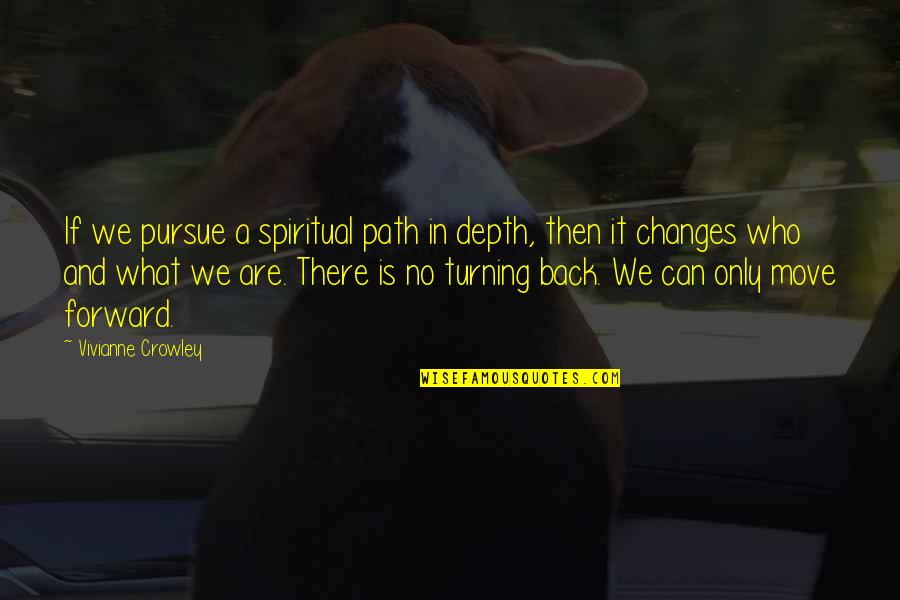 If we pursue a spiritual path in depth, then it changes who and what we are. There is no turning back. We can only move forward. —
Vivianne Crowley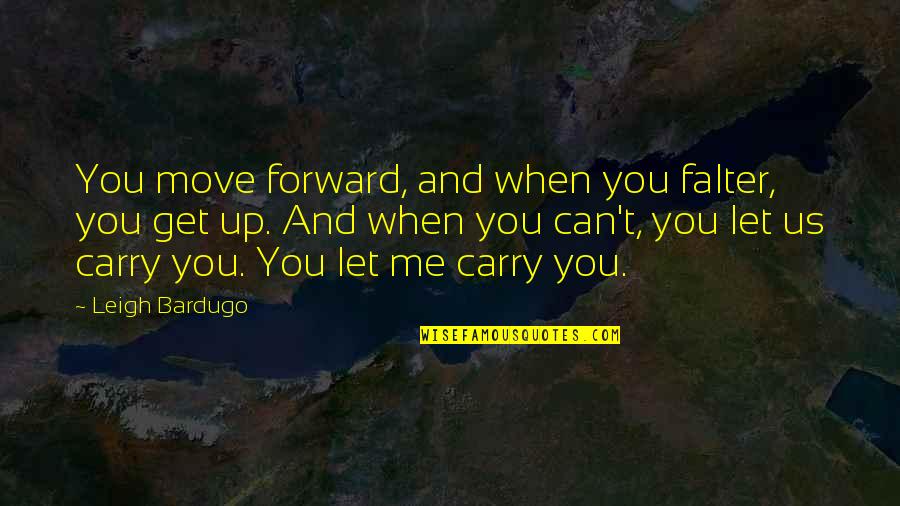 You move forward, and when you falter, you get up. And when you can't, you let us carry you. You let me carry you. —
Leigh Bardugo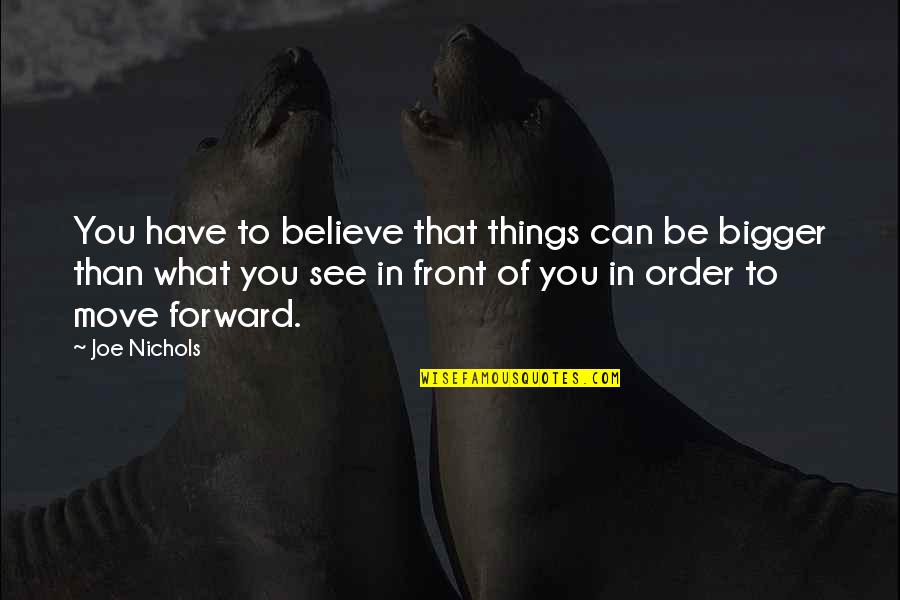 You have to believe that things can be bigger than what you see in front of you in order to move forward. —
Joe Nichols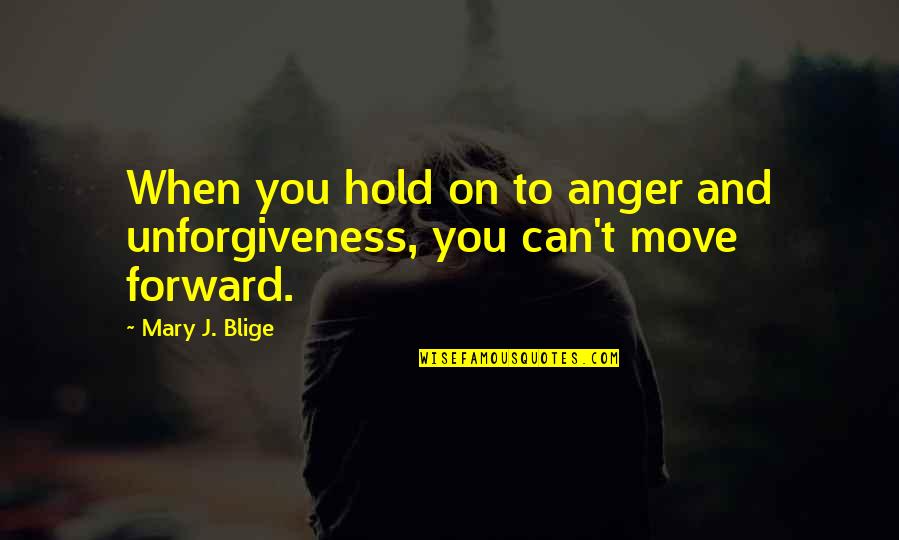 When you hold on to anger and unforgiveness, you
can't move forward
. —
Mary J. Blige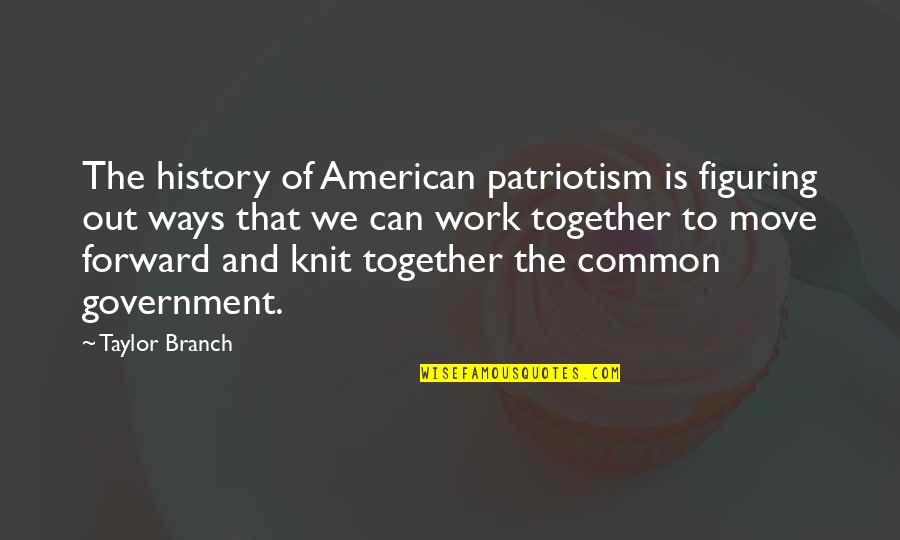 The history of American patriotism is figuring out ways that we can work together to move forward and knit together the common government. —
Taylor Branch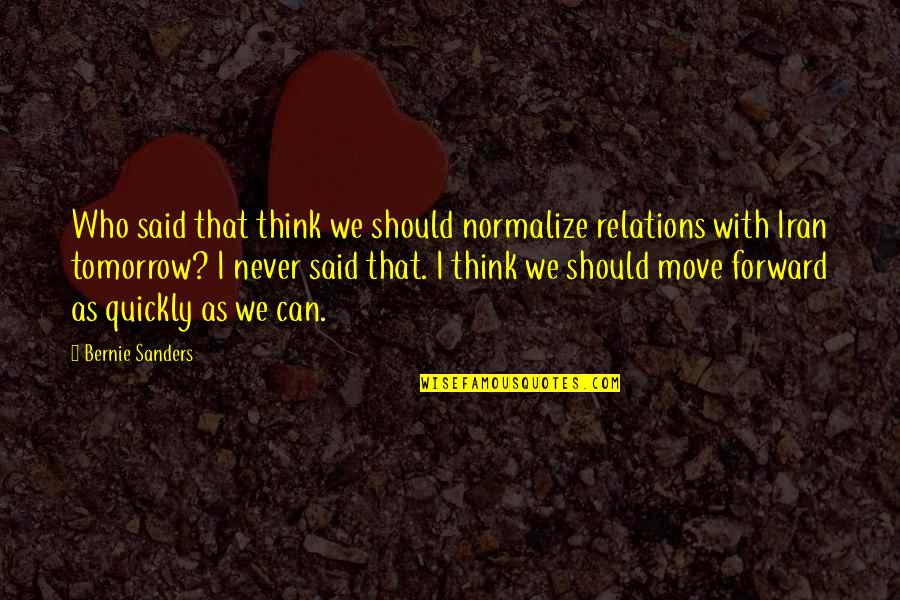 Who said that think we should normalize relations with Iran tomorrow? I never said that. I think we should move forward as quickly as we can. —
Bernie Sanders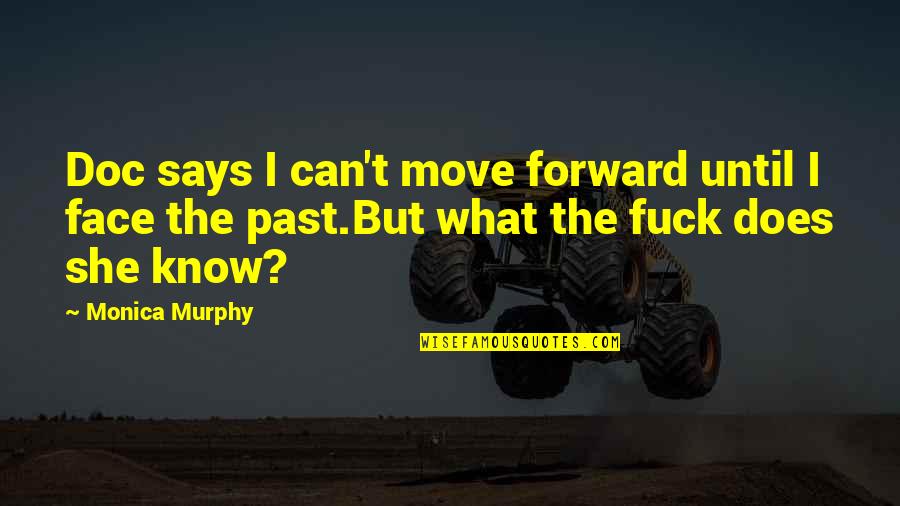 Doc says I
can't move forward
until I face the past.
But what the fuck does she know? —
Monica Murphy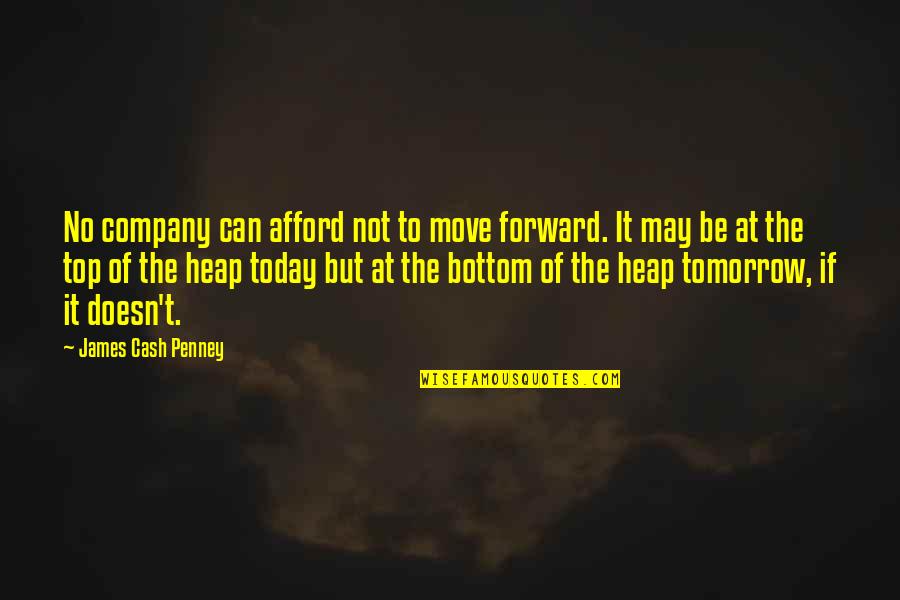 No company can afford not to move forward. It may be at the top of the heap today but at the bottom of the heap tomorrow, if it doesn't. —
James Cash Penney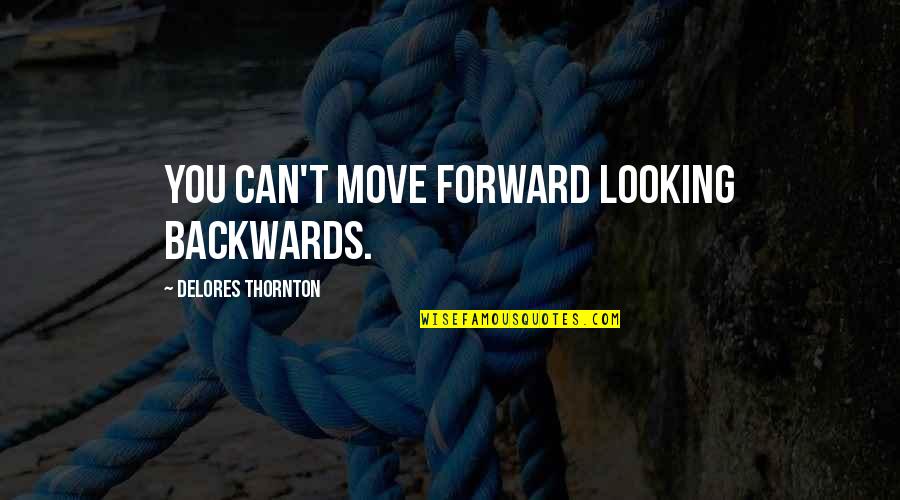 You
can't move forward
looking backwards. —
Delores Thornton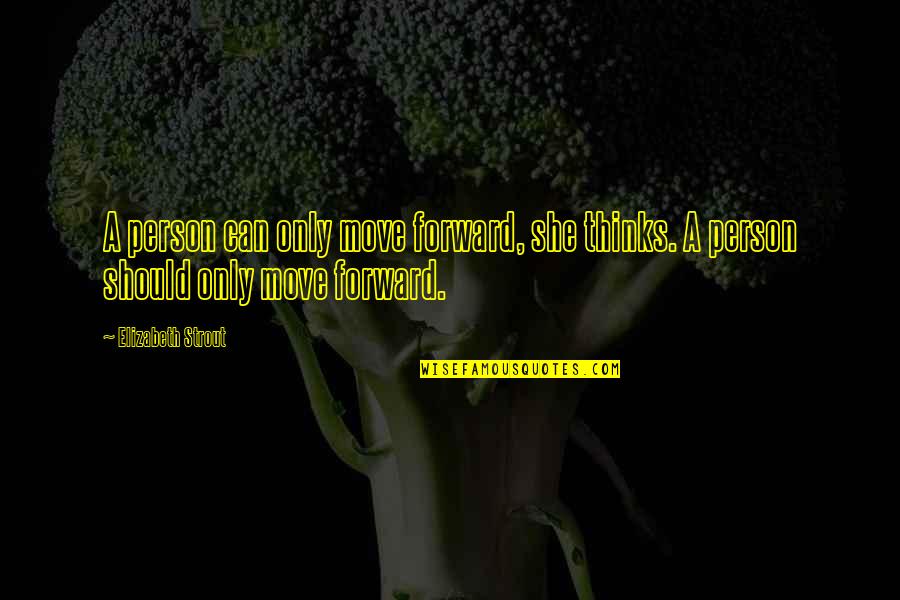 A person can only move forward, she thinks. A person should only move forward. —
Elizabeth Strout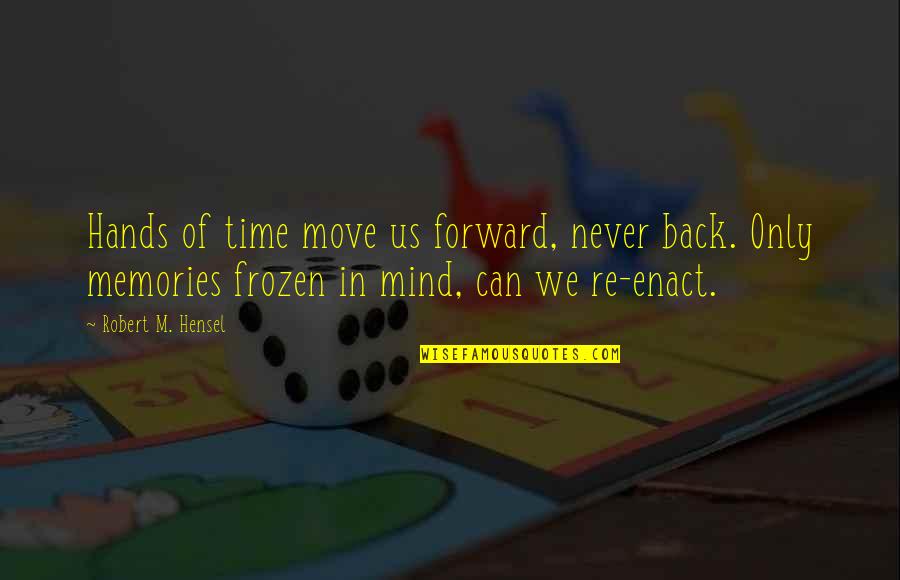 Hands of time move us forward, never back. Only memories frozen in mind, can we re-enact. —
Robert M. Hensel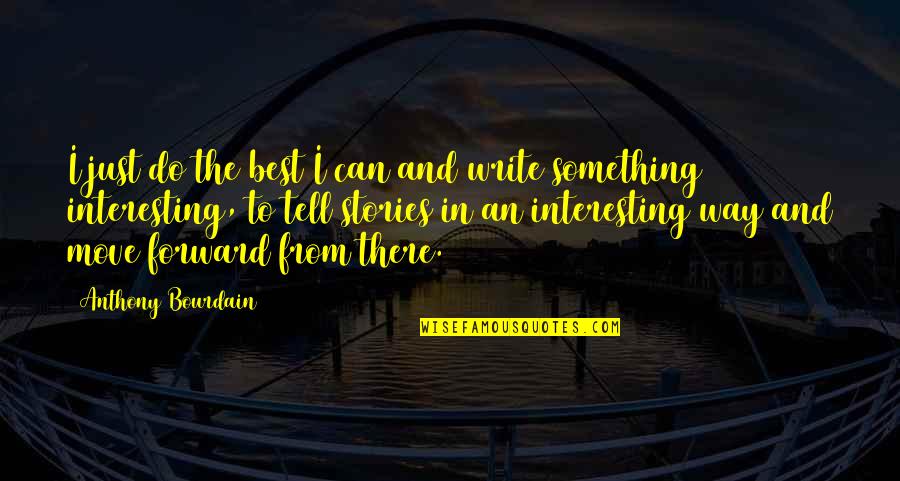 I just do the best I can and write something interesting, to tell stories in an interesting way and move forward from there. —
Anthony Bourdain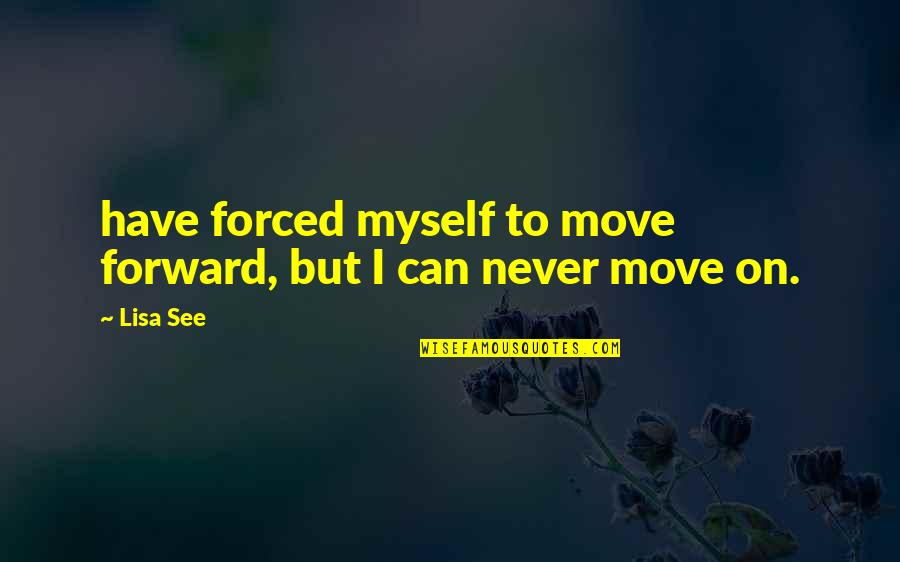 have forced myself to move forward, but I can never move on. —
Lisa See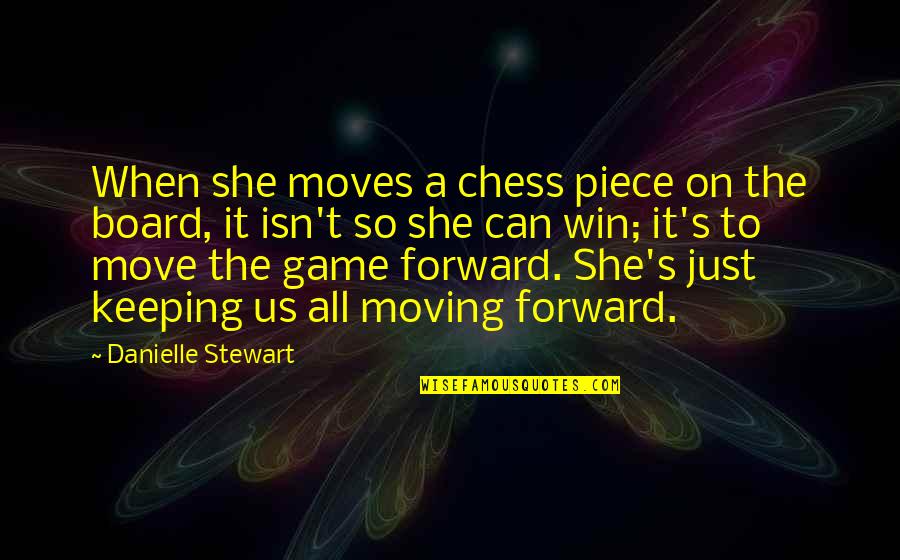 When she moves a chess piece on the board, it isn't so she can win; it's to move the game forward. She's just keeping us all moving forward. —
Danielle Stewart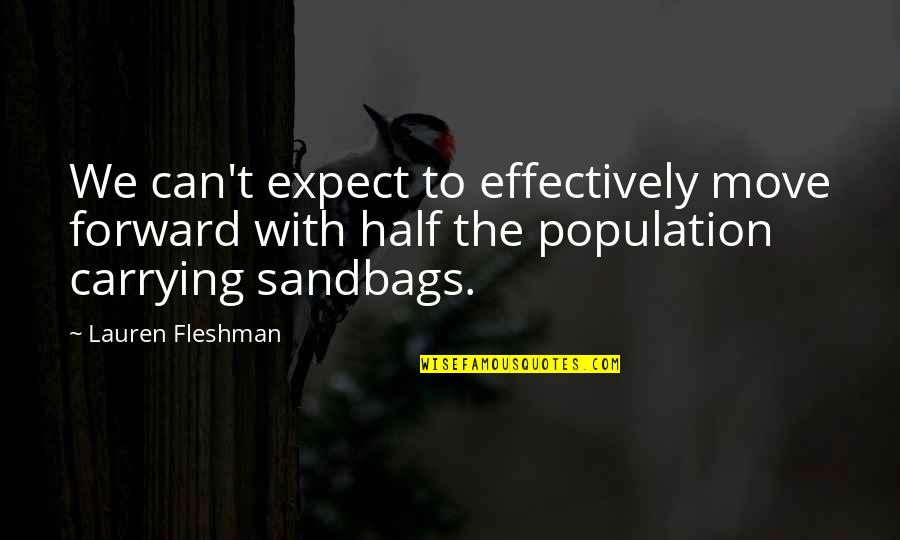 We can't expect to effectively move forward with half the population carrying sandbags. —
Lauren Fleshman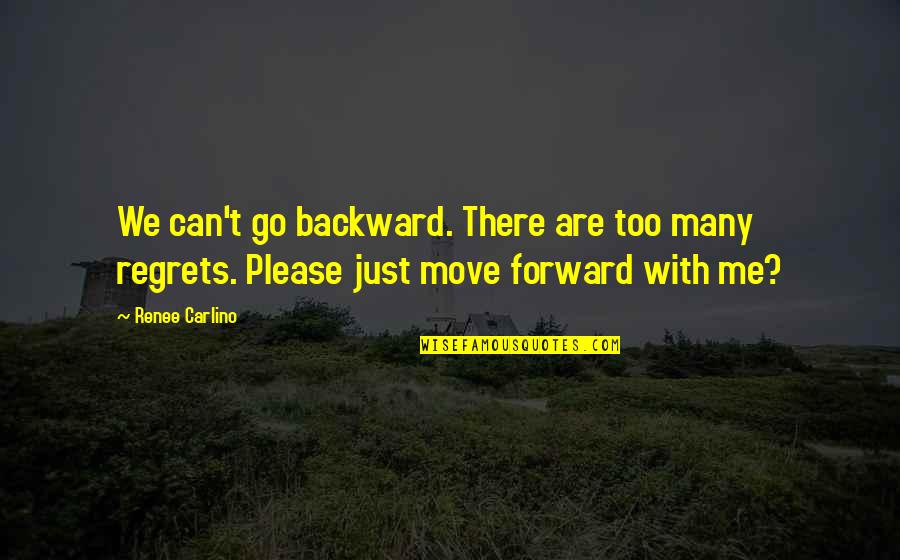 We can't go backward. There are too many regrets. Please just move forward with me? —
Renee Carlino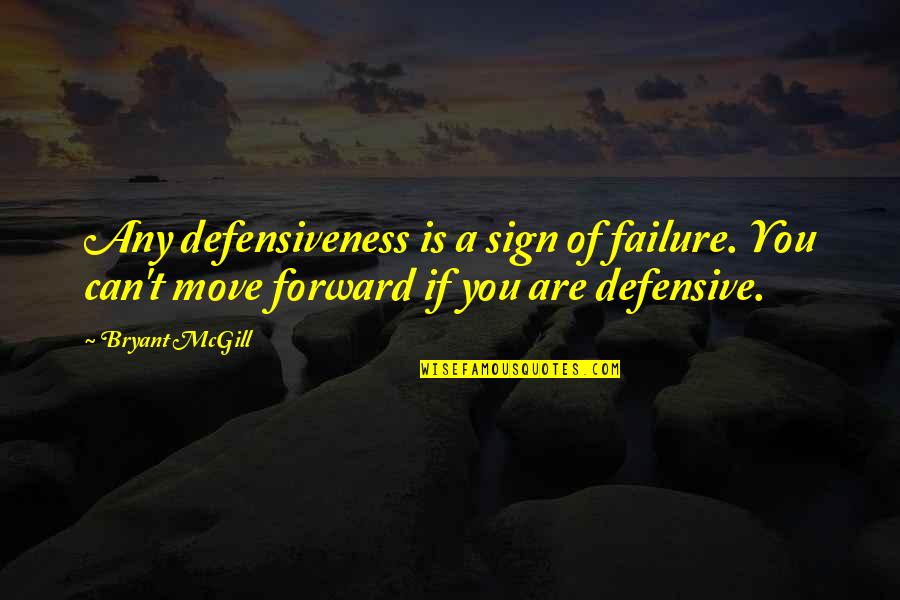 Any defensiveness is a sign of failure. You
can't move forward
if you are defensive. —
Bryant McGill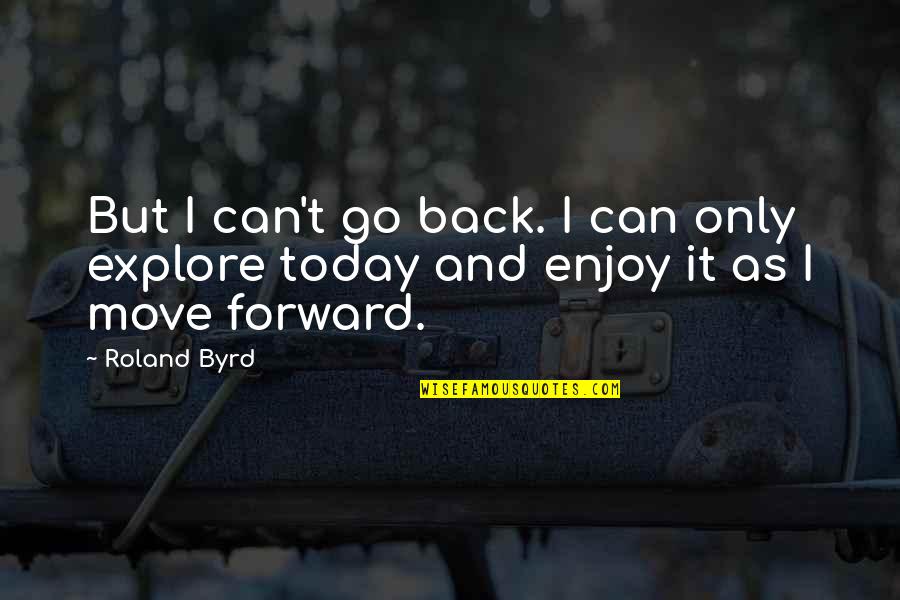 But I can't go back. I can only explore today and enjoy it as I move forward. —
Roland Byrd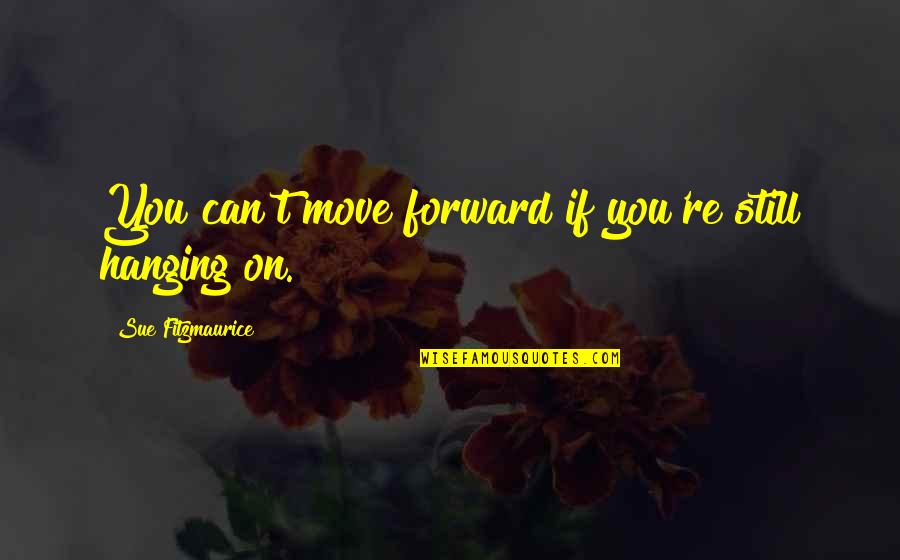 You
can't move forward
if you're still hanging on. —
Sue Fitzmaurice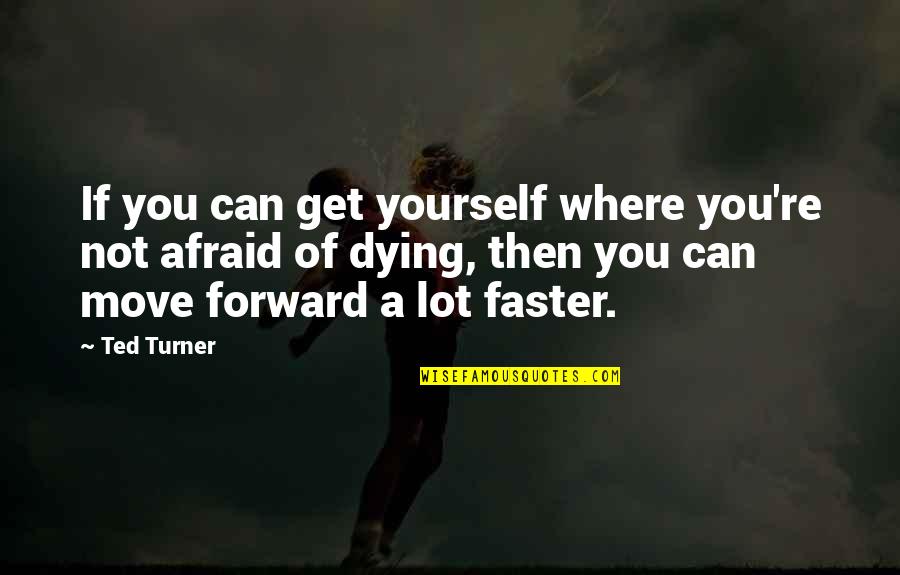 If you can get yourself where you're not afraid of dying, then you can move forward a lot faster. —
Ted Turner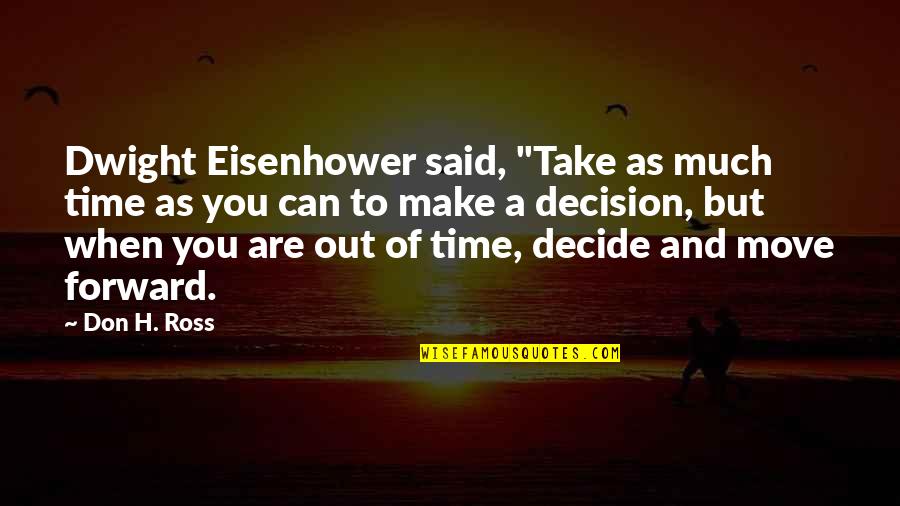 Dwight Eisenhower said, "Take as much time as you can to make a decision, but when you are out of time, decide and move forward. —
Don H. Ross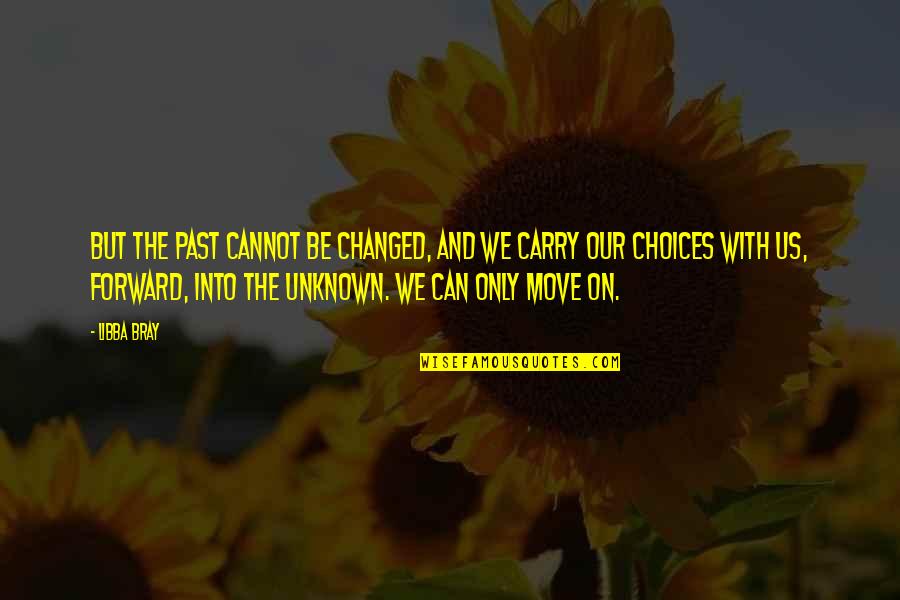 But the past cannot be changed, and we carry our choices with us, forward, into the unknown. We can only move on. —
Libba Bray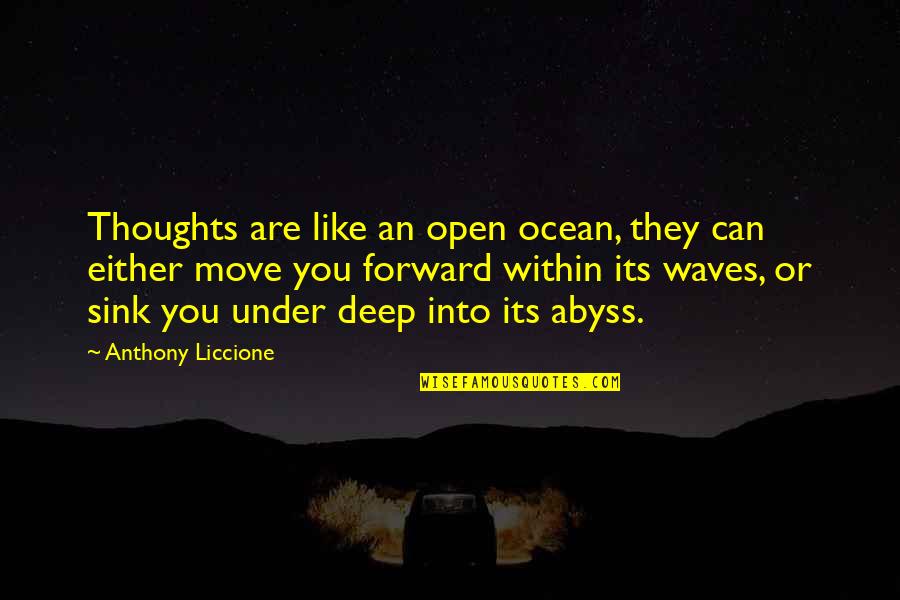 Thoughts are like an open ocean, they can either move you forward within its waves, or sink you under deep into its abyss. —
Anthony Liccione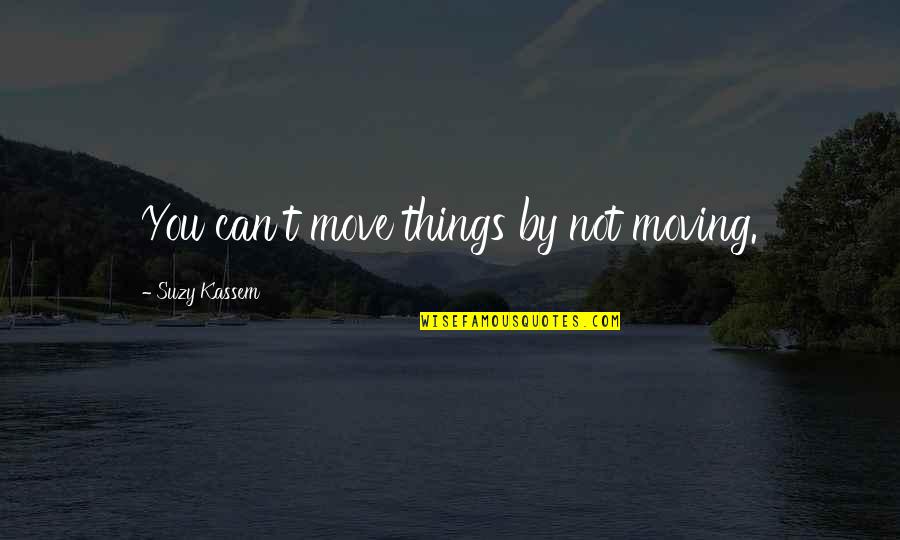 You can't move things by not moving. —
Suzy Kassem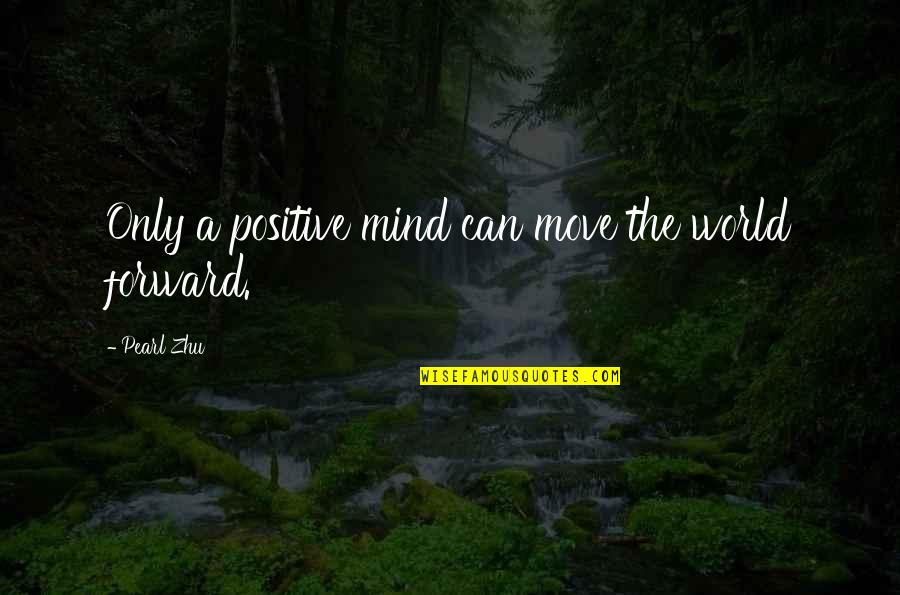 Only a positive mind can move the world forward. —
Pearl Zhu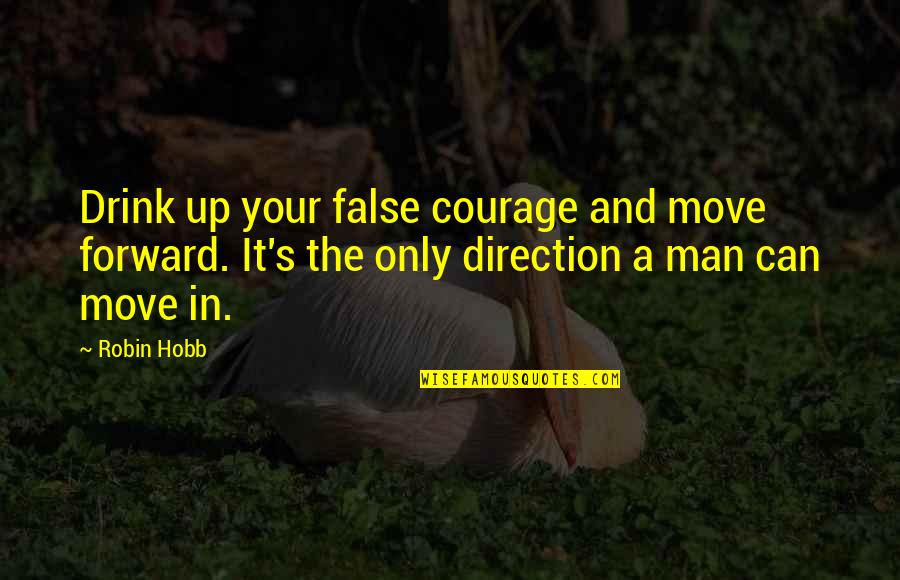 Drink up your false courage and move forward. It's the only direction a man can move in. —
Robin Hobb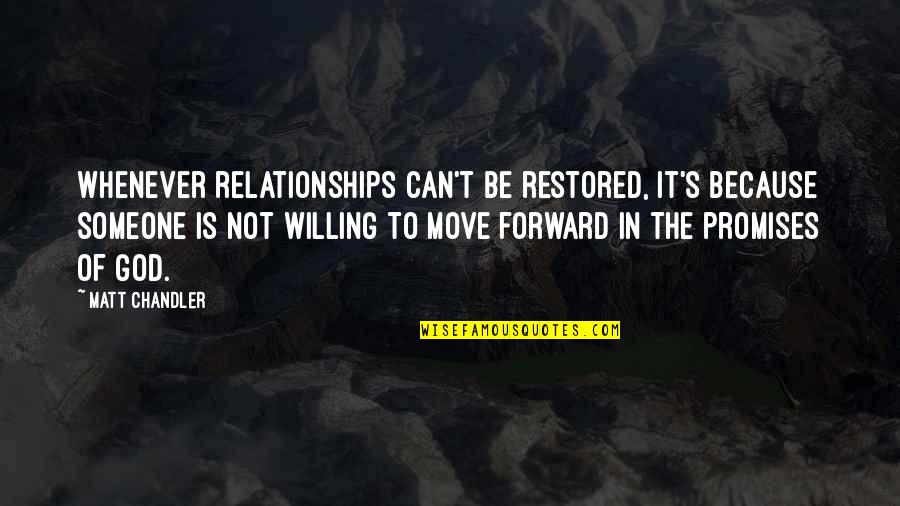 Whenever relationships can't be restored, it's because someone is not willing to move forward in the promises of God. —
Matt Chandler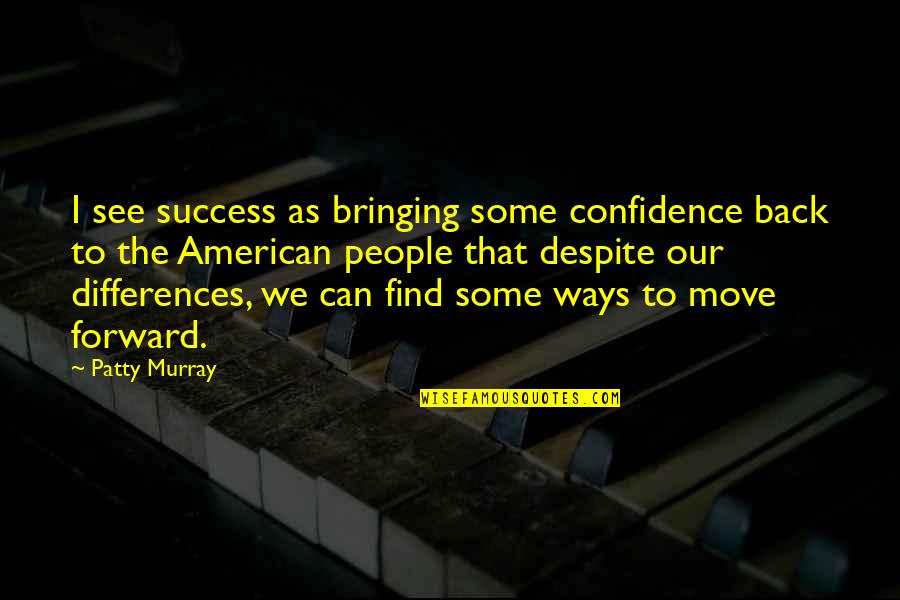 I see success as bringing some confidence back to the American people that despite our differences, we can find some ways to move forward. —
Patty Murray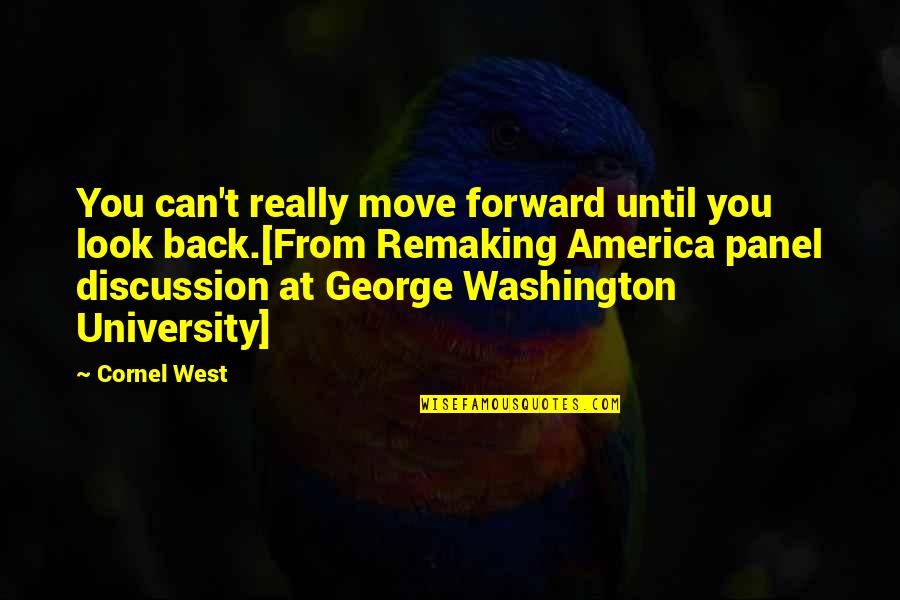 You can't really move forward until you look back.
[From Remaking America panel discussion at George Washington University] —
Cornel West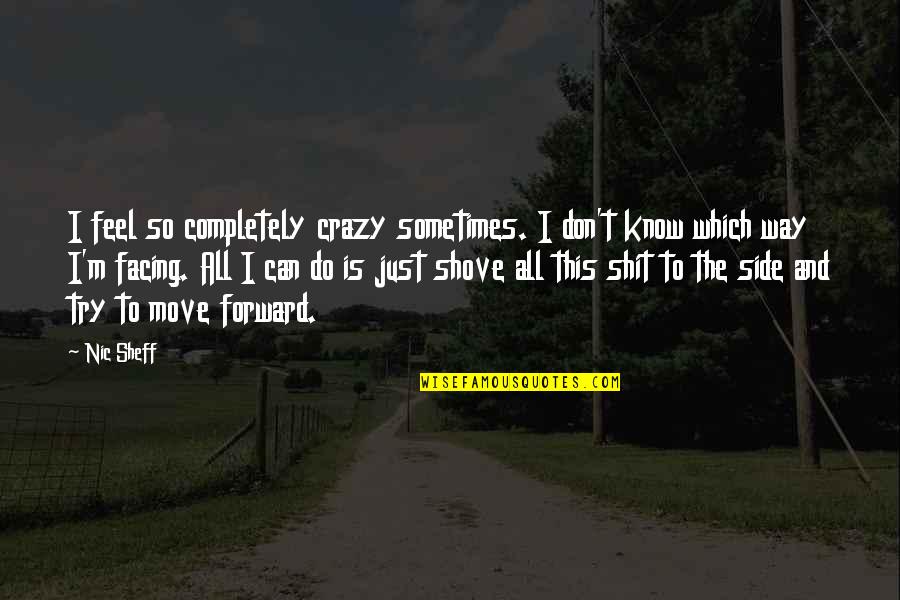 I feel so completely crazy sometimes. I don't know which way I'm facing. All I can do is just shove all this shit to the side and try to move forward. —
Nic Sheff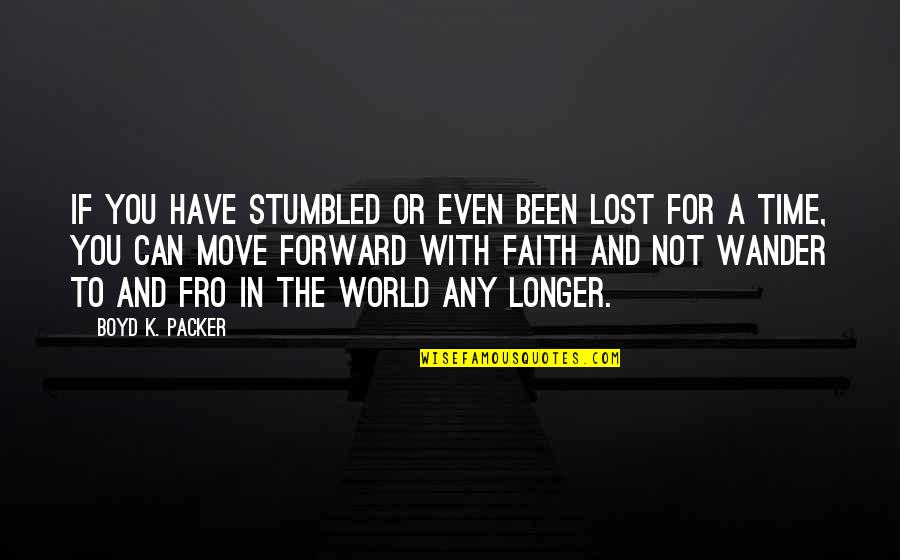 If you have stumbled or even been lost for a time, you can move forward with faith and not wander to and fro in the world any longer. —
Boyd K. Packer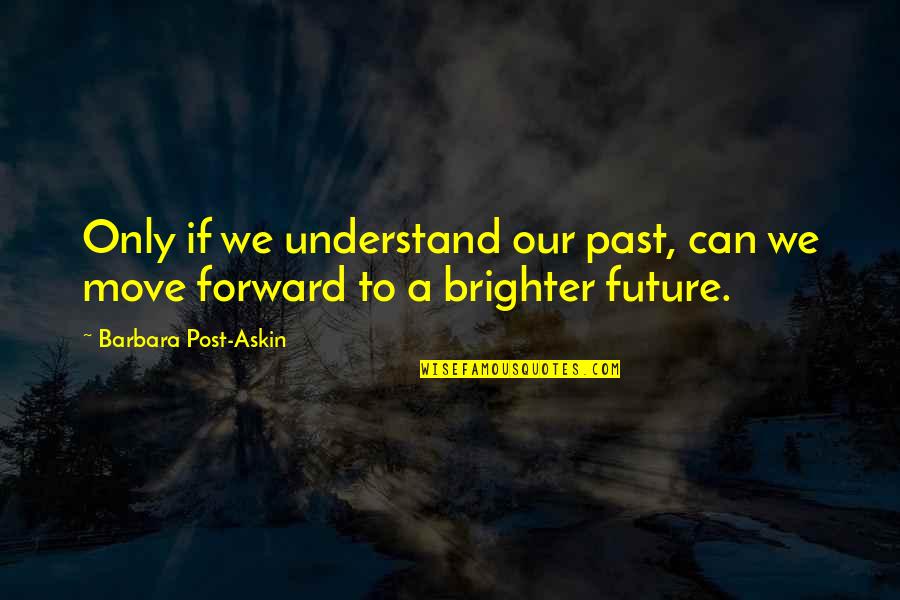 Only if we understand our past, can we move forward to a brighter future. —
Barbara Post-Askin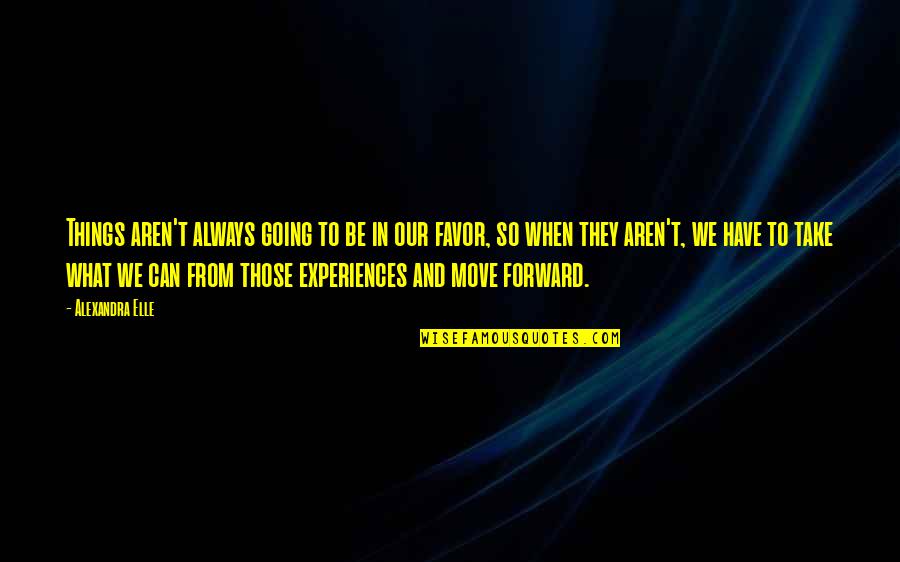 Things aren't always going to be in our favor, so when they aren't, we have to take what we can from those experiences and move forward. —
Alexandra Elle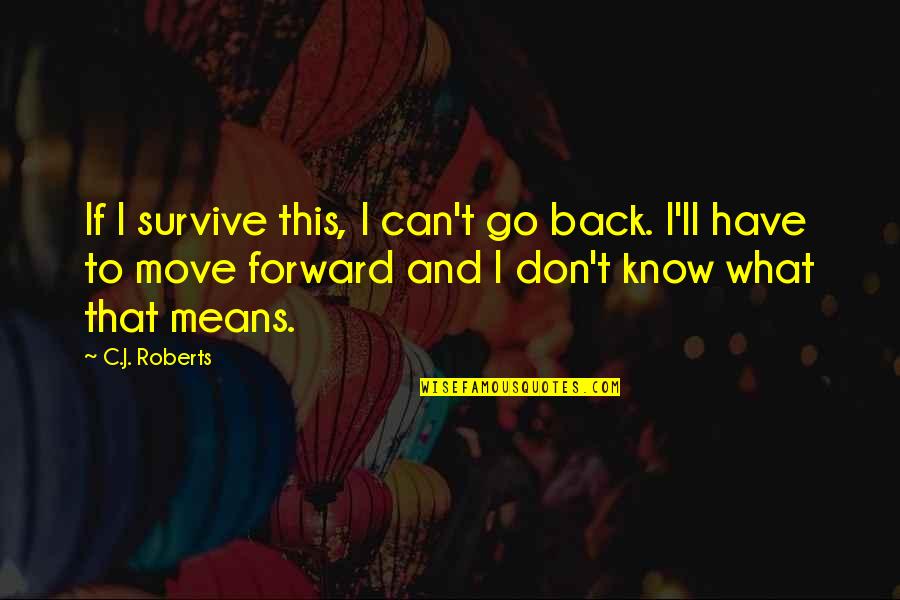 If I survive this, I can't go back. I'll have to move forward and I don't know what that means. —
C.J. Roberts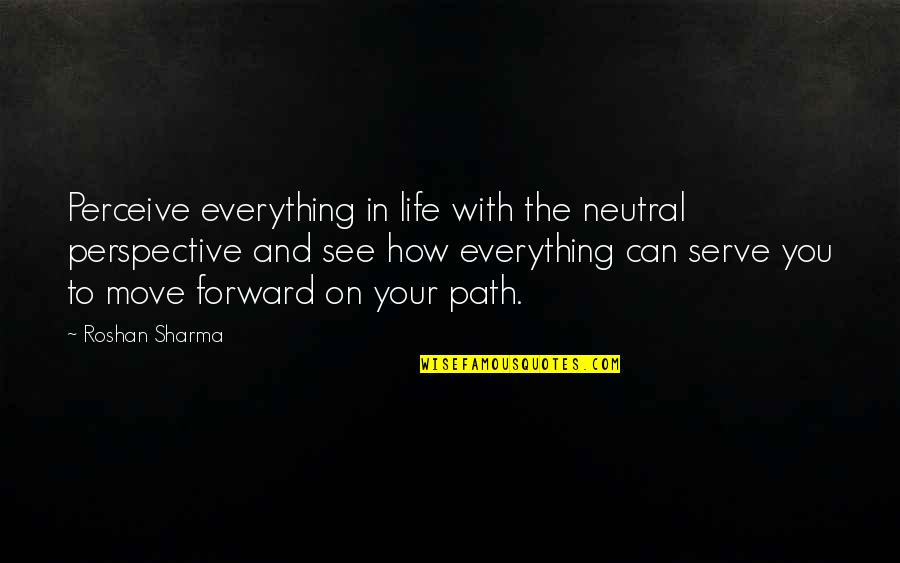 Perceive everything in life with the neutral perspective and see how everything can serve you to move forward on your path. —
Roshan Sharma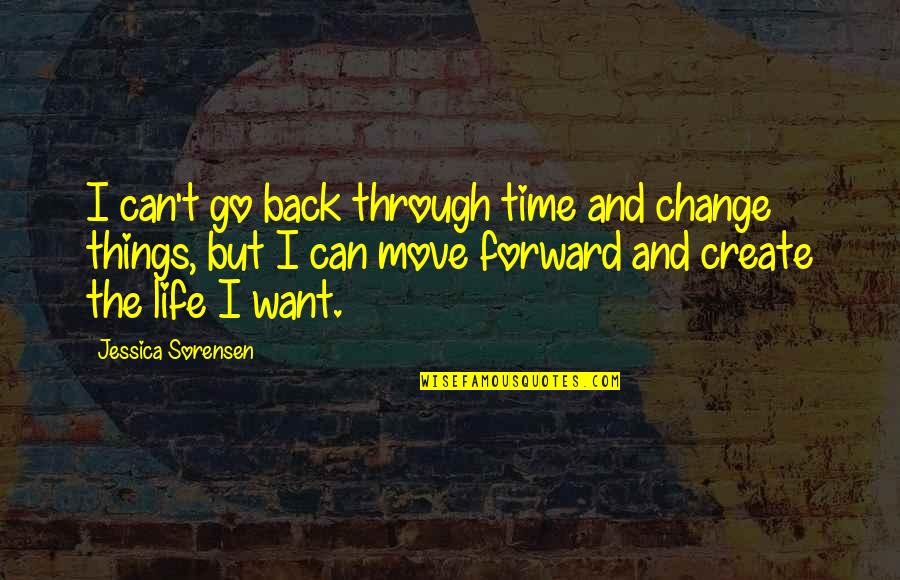 I can't go back through time and change things, but I can move forward and create the life I want. —
Jessica Sorensen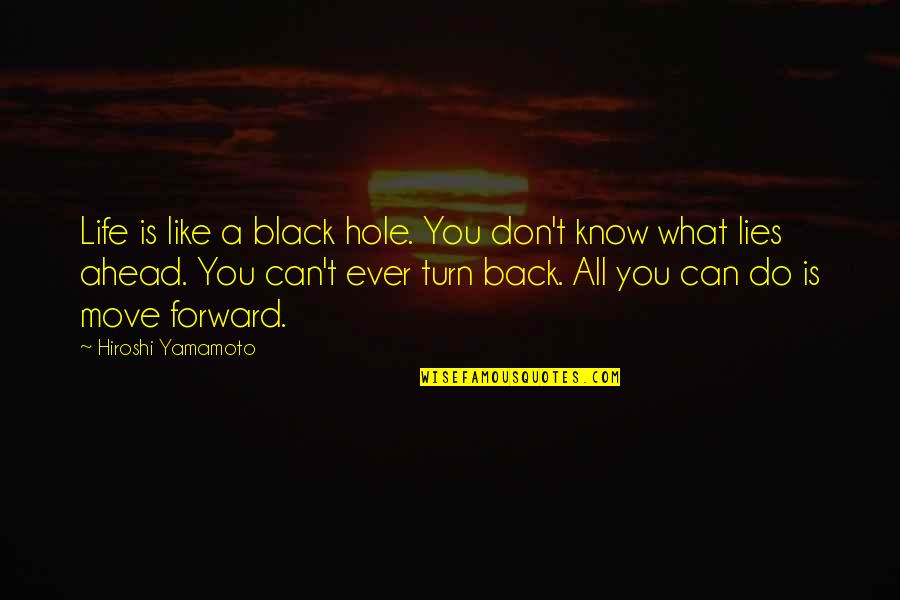 Life is like a black hole. You don't know what lies ahead. You can't ever turn back. All you can do is move forward. —
Hiroshi Yamamoto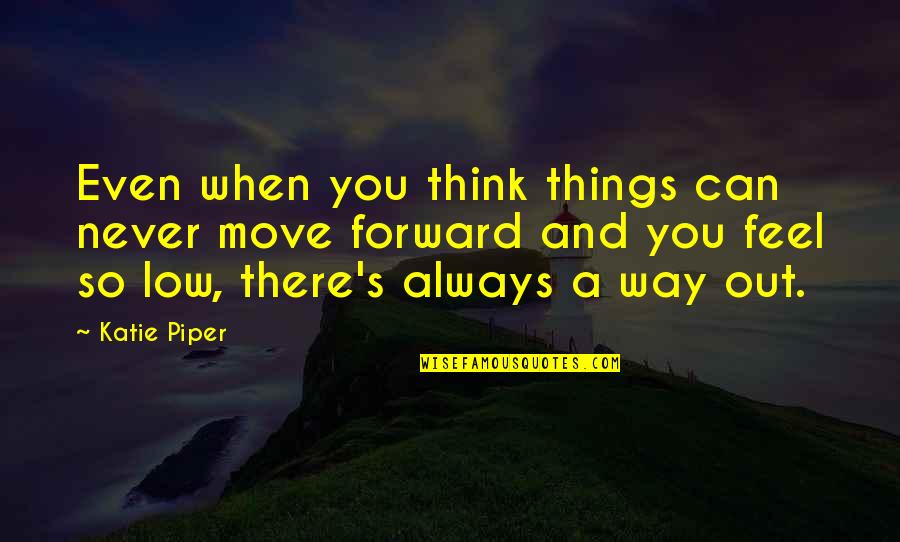 Even when you think things can never move forward and you feel so low, there's always a way out. —
Katie Piper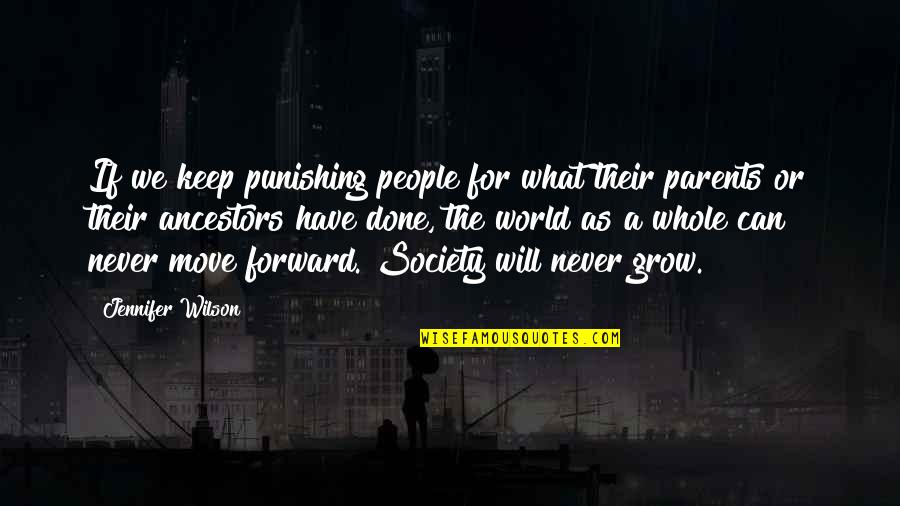 If we keep punishing people for what their parents or their ancestors have done, the world as a whole can never move forward. Society will never grow. —
Jennifer Wilson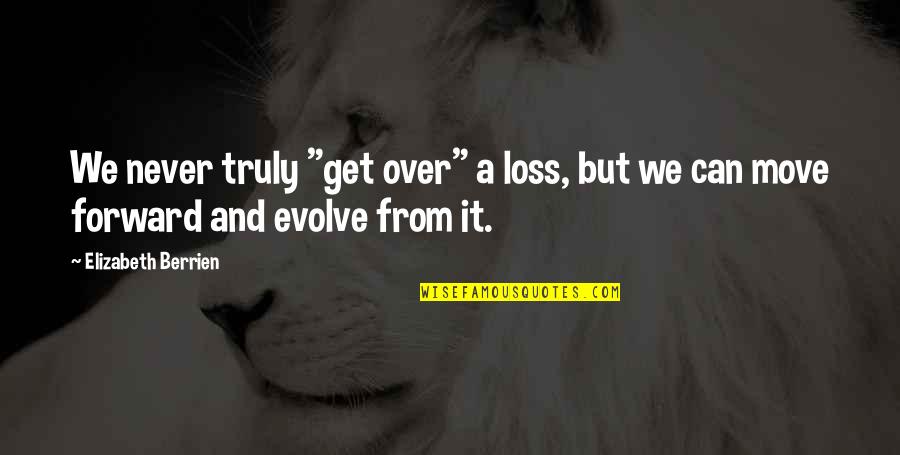 We never truly "get over" a loss, but we can move forward and evolve from it. —
Elizabeth Berrien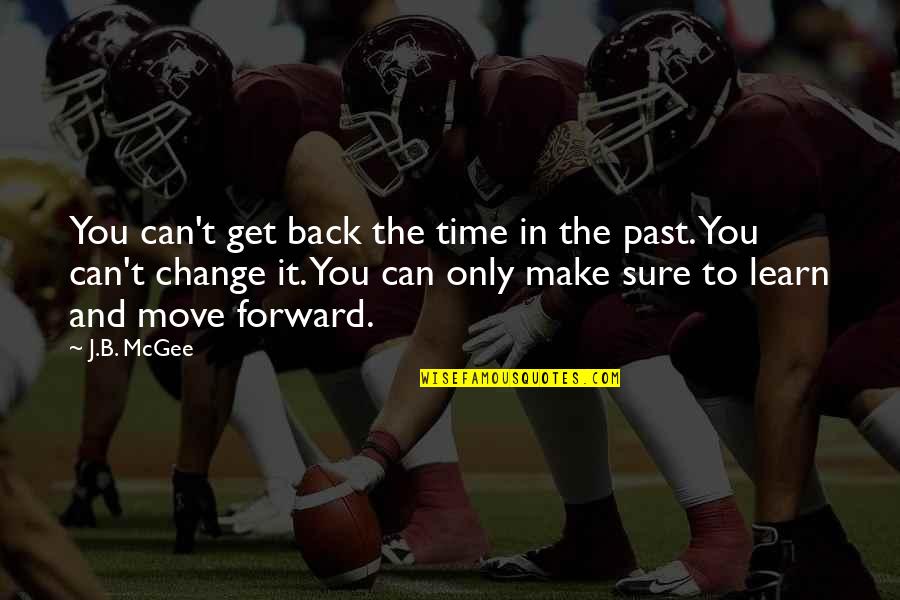 You can't get back the time in the past. You can't change it. You can only make sure to learn and move forward. —
J.B. McGee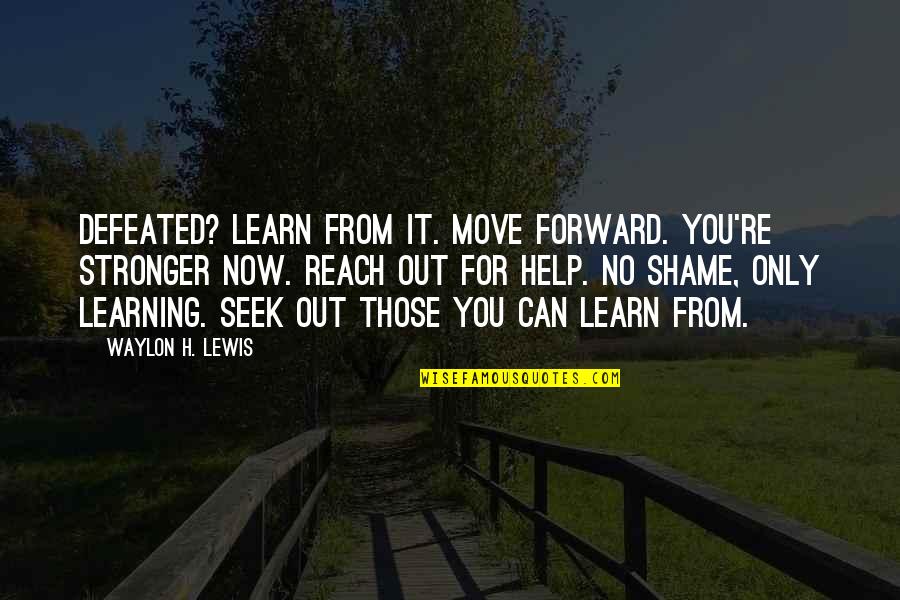 Defeated? Learn from it. Move forward. You're stronger now. Reach out for help. No shame, only learning. Seek out those you can learn from. —
Waylon H. Lewis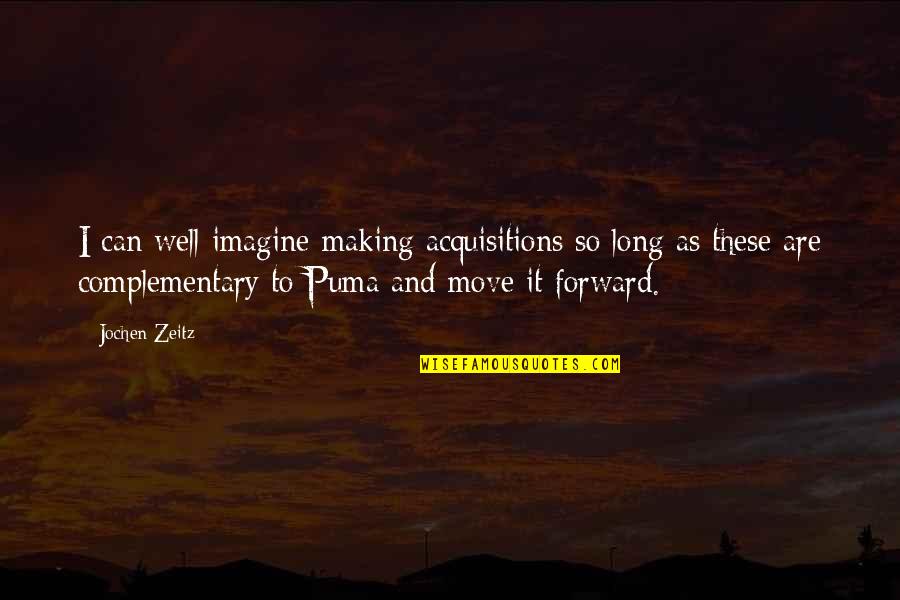 I can well imagine making acquisitions so long as these are complementary to Puma and move it forward. —
Jochen Zeitz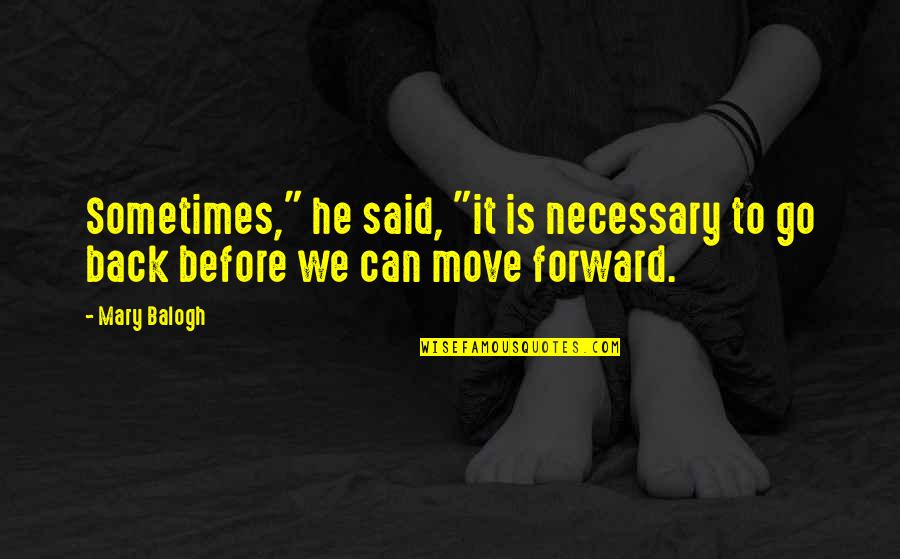 Sometimes," he said, "it is necessary to go back before we can move forward. —
Mary Balogh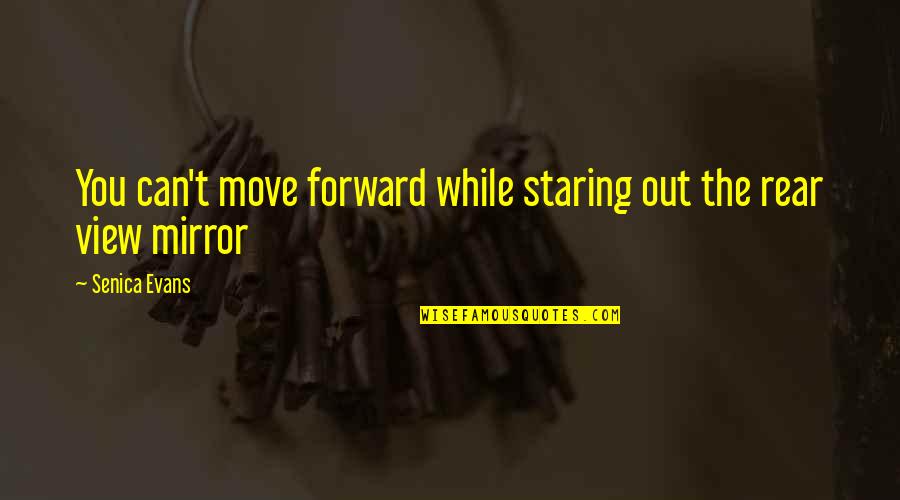 You
can't move forward
while staring out the rear view mirror —
Senica Evans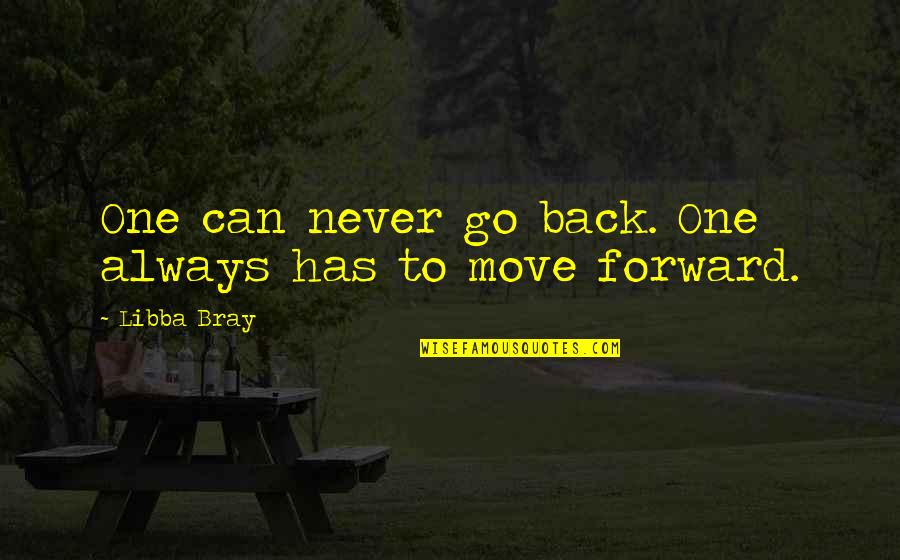 One can never go back. One always has to move forward. —
Libba Bray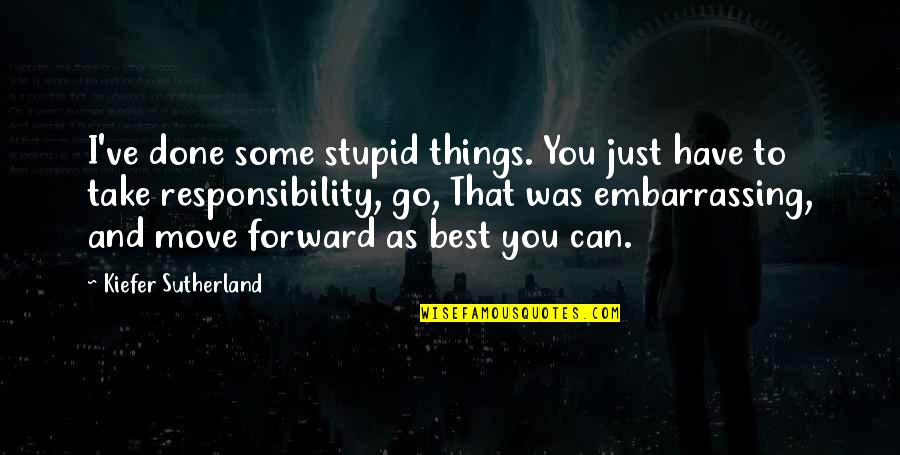 I've done some stupid things. You just have to take responsibility, go, That was embarrassing, and move forward as best you can. —
Kiefer Sutherland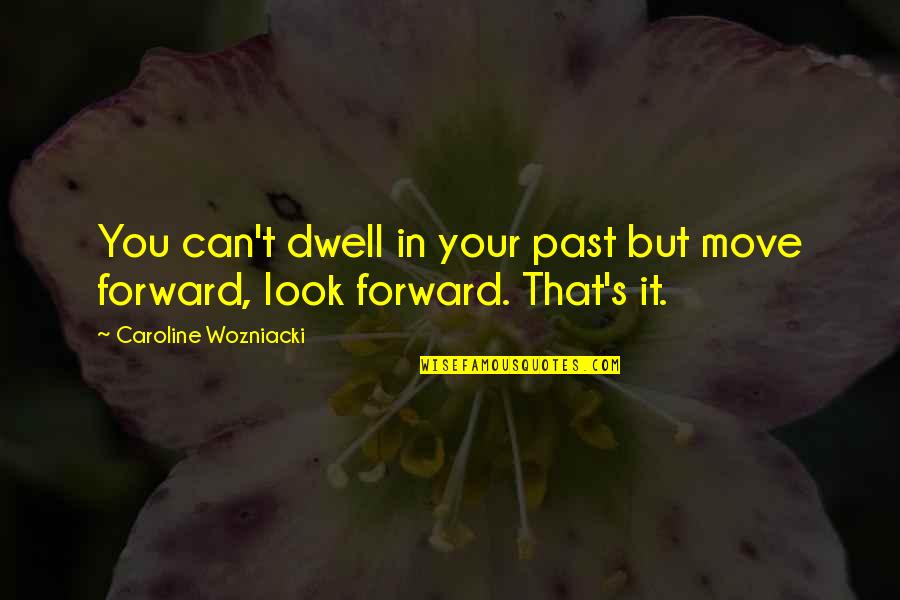 You can't dwell in your past but move forward, look forward. That's it. —
Caroline Wozniacki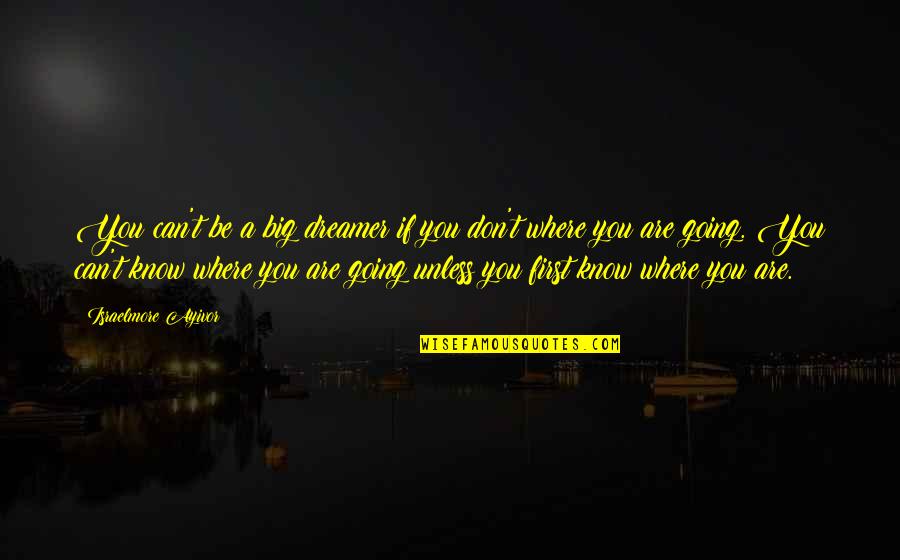 You can't be a big dreamer if you don't where you are going. You can't know where you are going unless you first know where you are. —
Israelmore Ayivor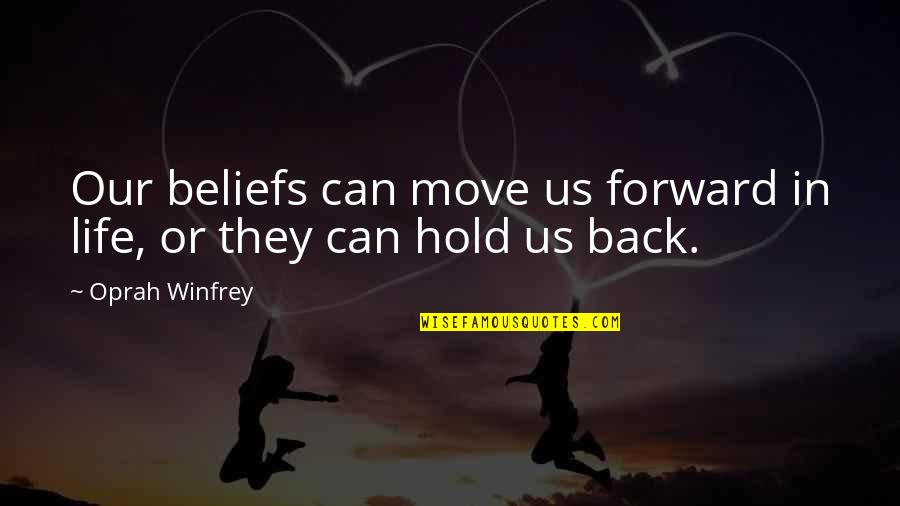 Our beliefs can move us forward in life, or they can hold us back. —
Oprah Winfrey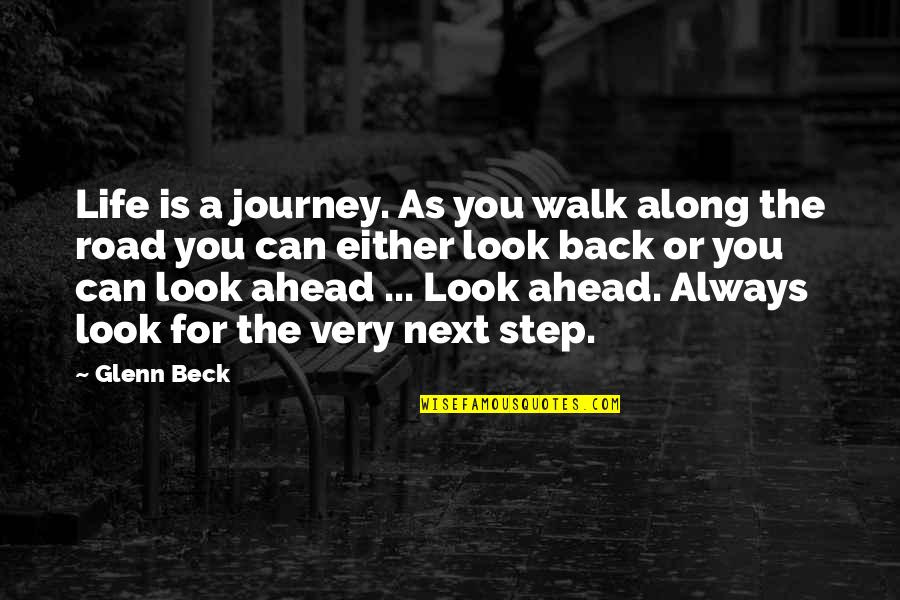 Life is a journey. As you walk along the road you can either look back or you can look ahead ... Look ahead. Always look for the very next step. —
Glenn Beck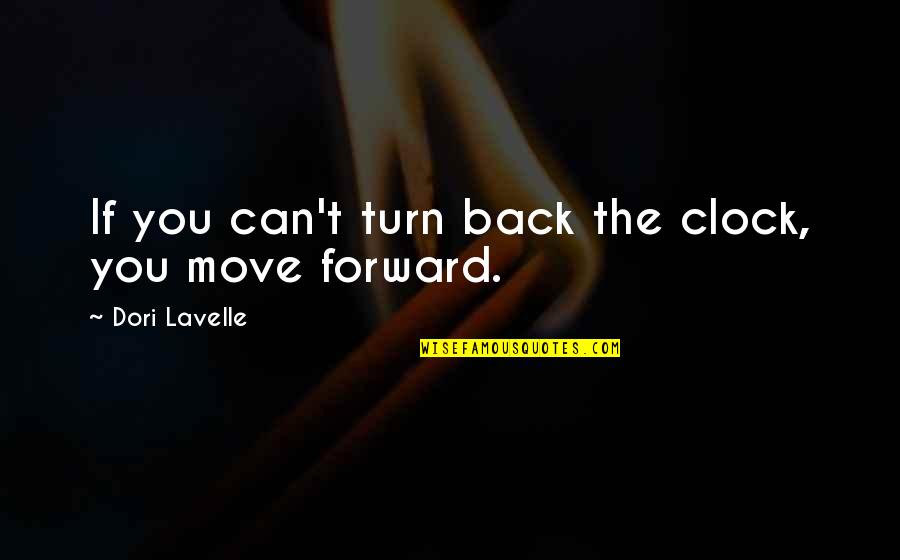 If you can't turn back the clock, you move forward. —
Dori Lavelle