Can't Make A Decision Quotes
Collection of top 36 famous quotes about Can't Make A Decision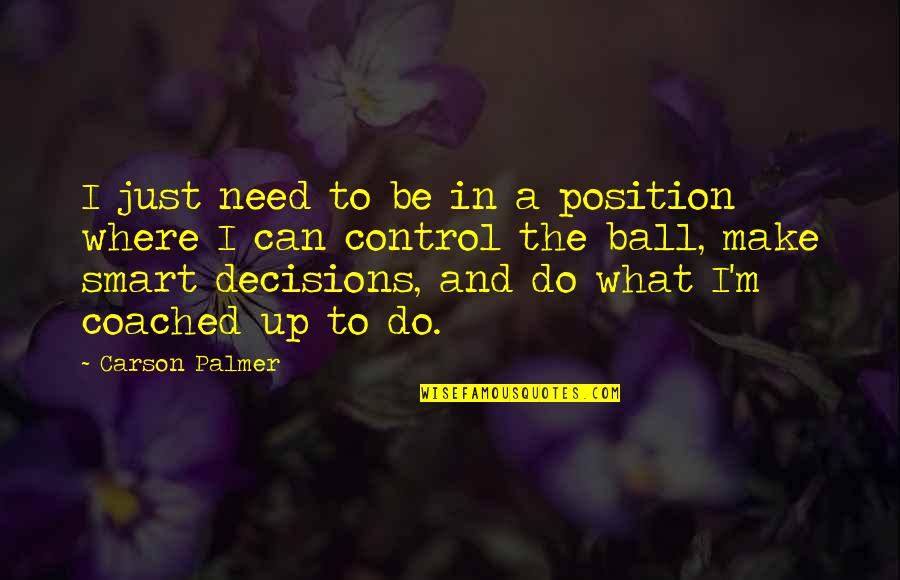 I just need to be in a position where I can control the ball, make smart decisions, and do what I'm coached up to do.
—
Carson Palmer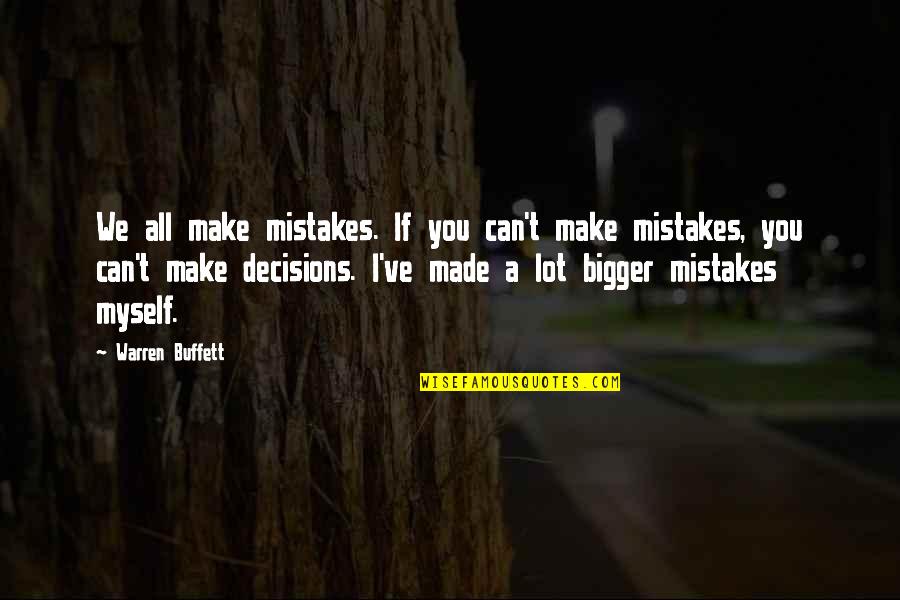 We all make mistakes. If you can't make mistakes, you can't make decisions. I've made a lot bigger mistakes myself.
—
Warren Buffett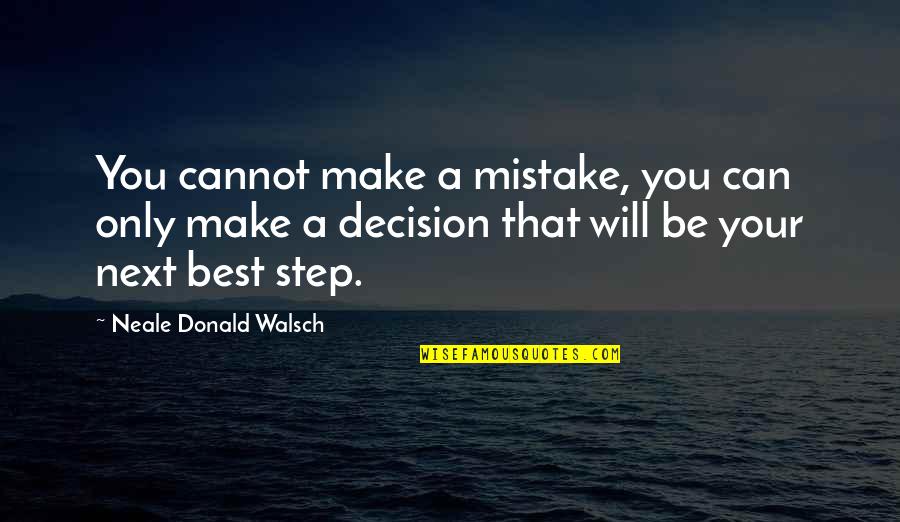 You cannot make a mistake, you can only make a decision that will be your next best step.
—
Neale Donald Walsch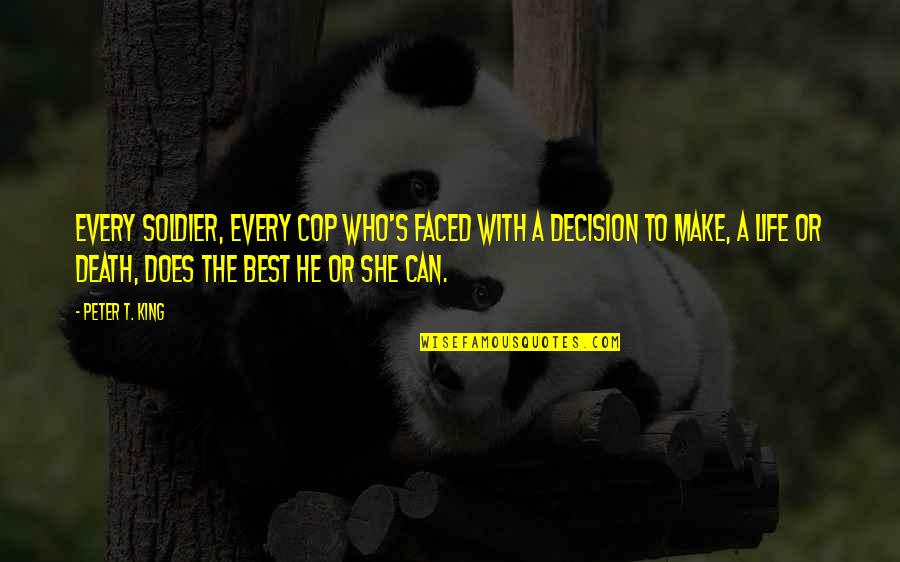 Every soldier, every cop who's faced with a decision to make, a life or death, does the best he or she can.
—
Peter T. King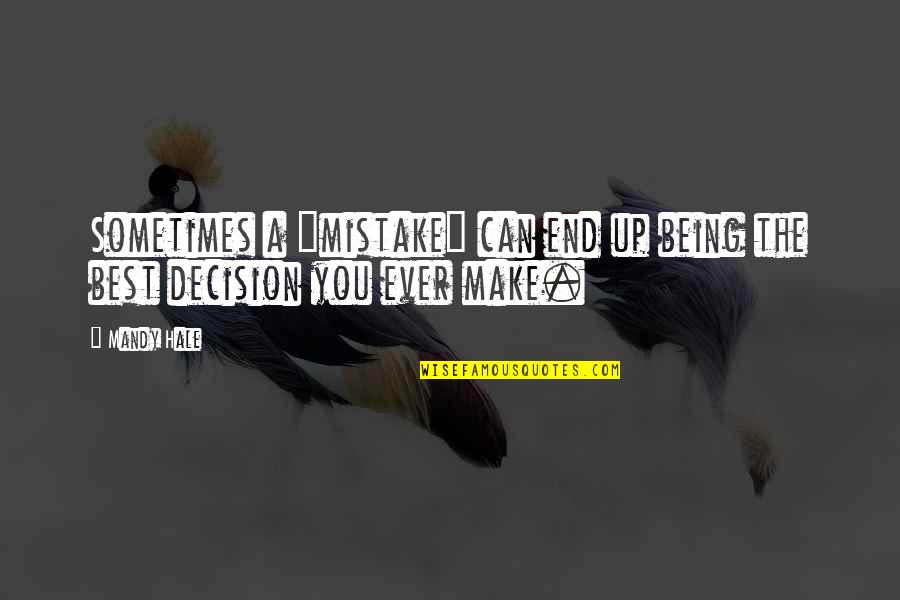 Sometimes a "mistake" can end up being the best decision you ever make.
—
Mandy Hale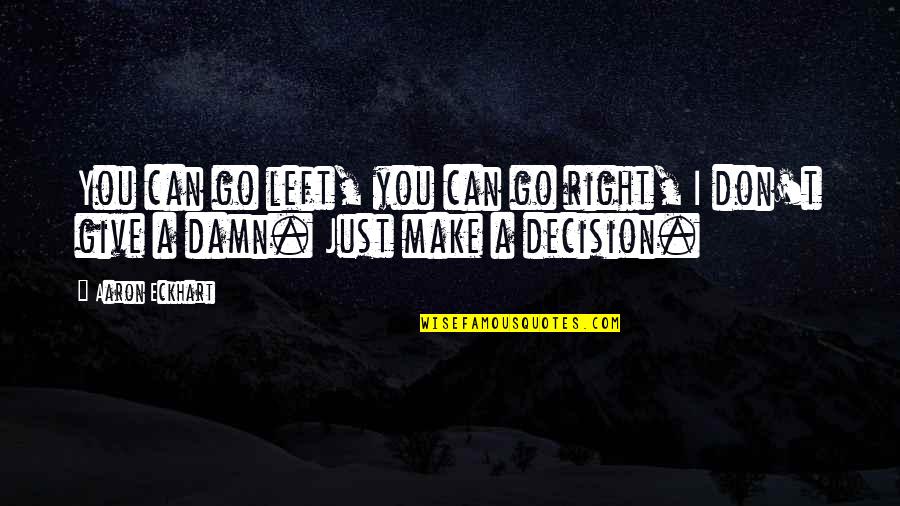 You can go left, you can go right, I don't give a damn. Just make a decision.
—
Aaron Eckhart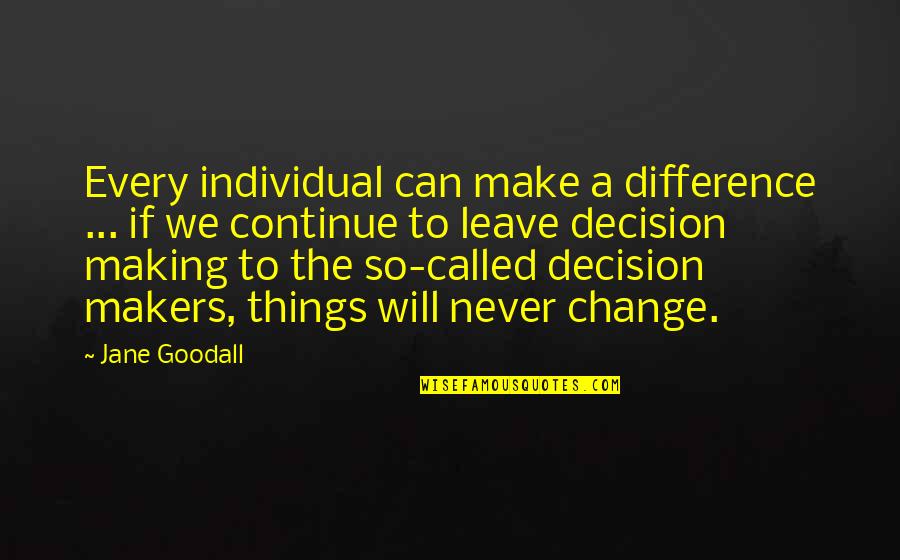 Every individual can make a difference ... if we continue to leave decision making to the so-called decision makers, things will never change.
—
Jane Goodall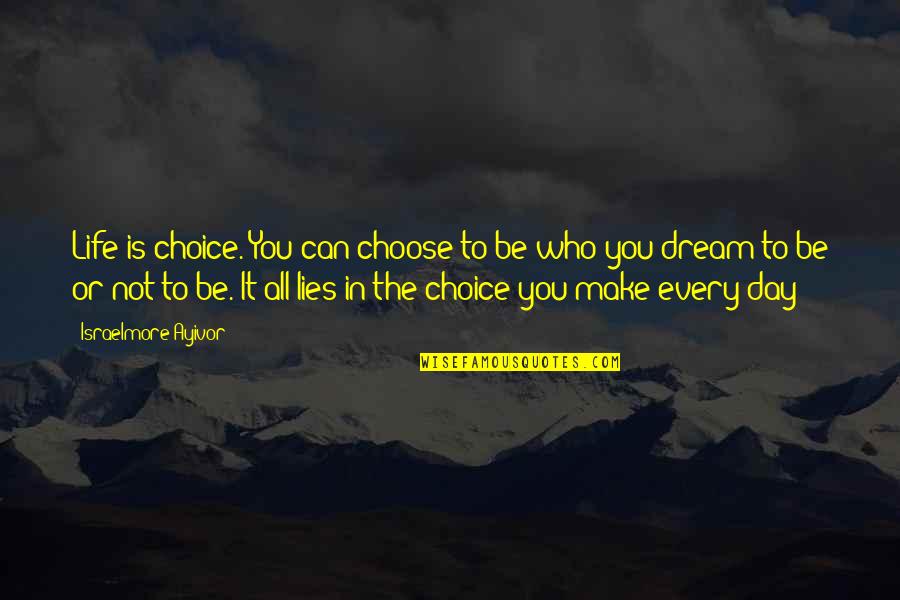 Life is choice. You can choose to be who you dream to be or not to be. It all lies in the choice you make every day! —
Israelmore Ayivor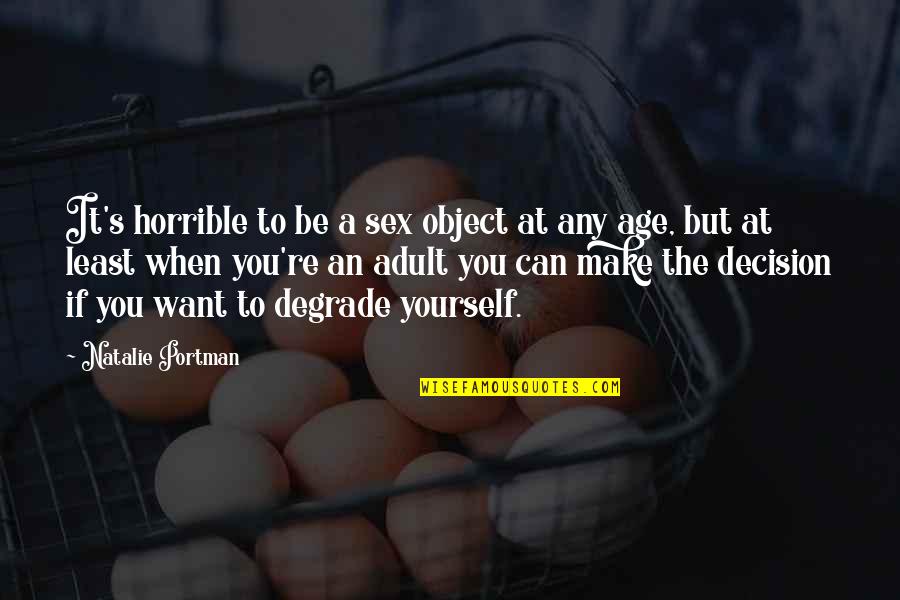 It's horrible to be a sex object at any age, but at least when you're an adult you can make the decision if you want to degrade yourself. —
Natalie Portman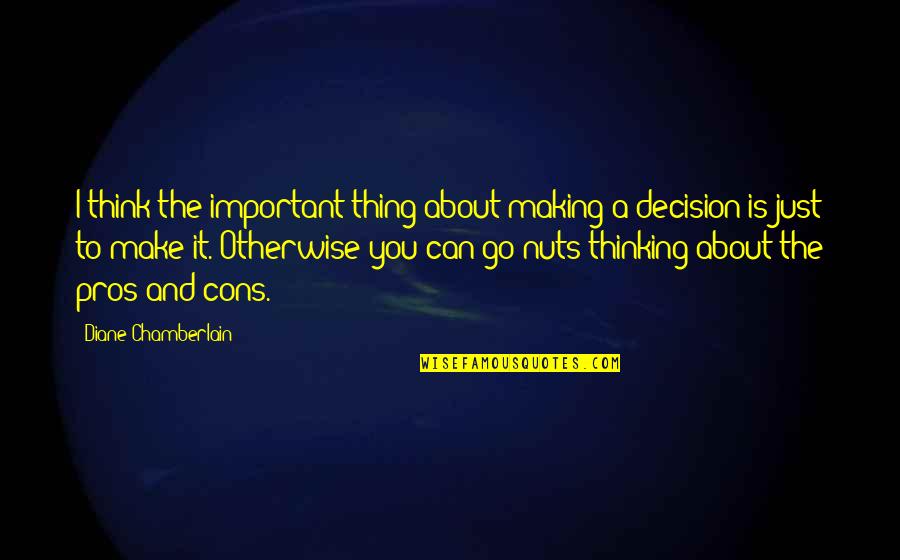 I think the important thing about making a decision is just to make it. Otherwise you can go nuts thinking about the pros and cons. —
Diane Chamberlain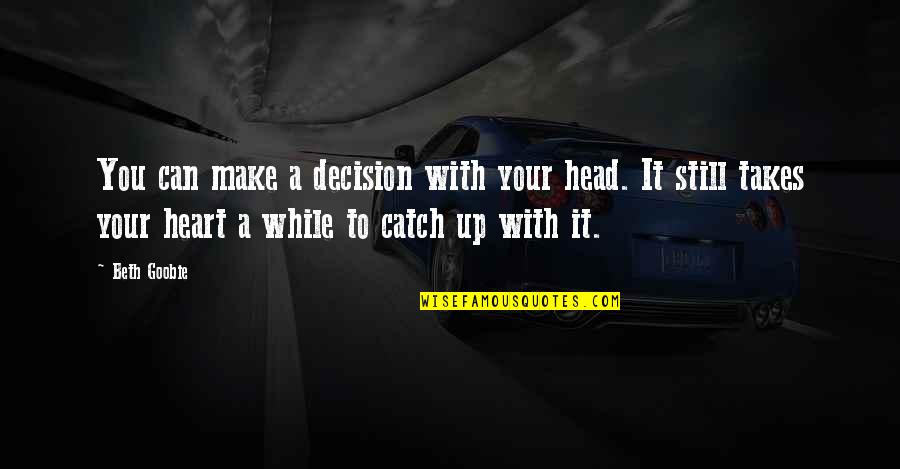 You can make a decision with your head. It still takes your heart a while to catch up with it. —
Beth Goobie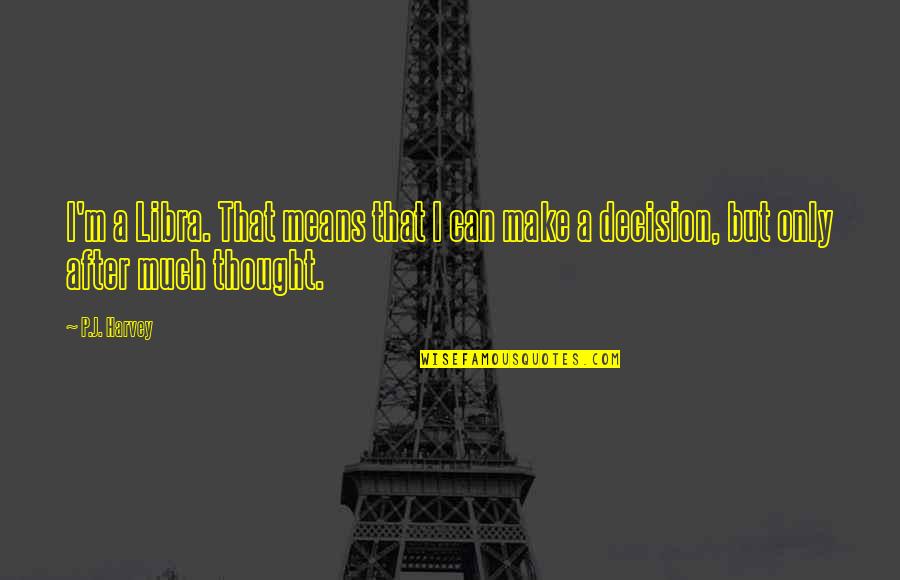 I'm a Libra. That means that I can make a decision, but only after much thought. —
P.J. Harvey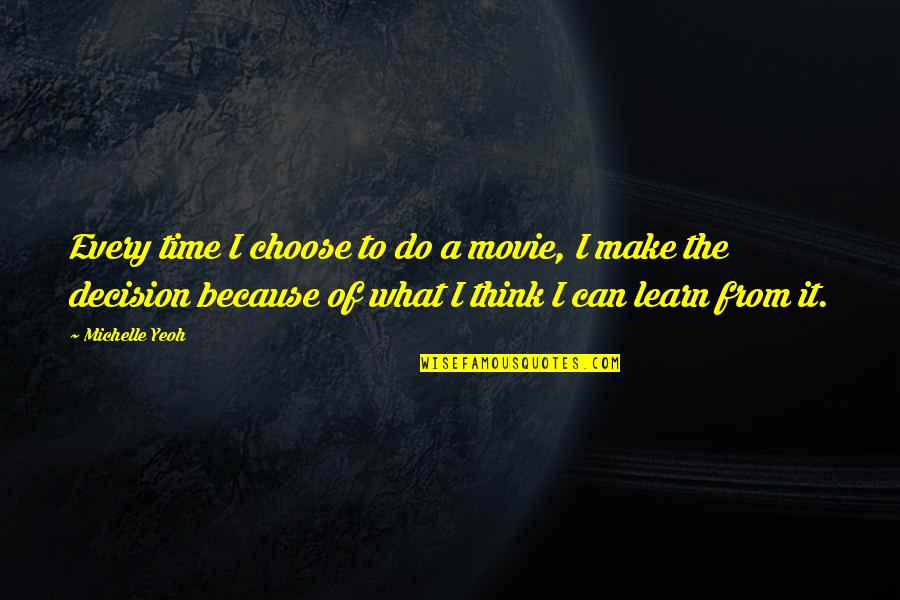 Every time I choose to do a movie, I make the decision because of what I think I can learn from it. —
Michelle Yeoh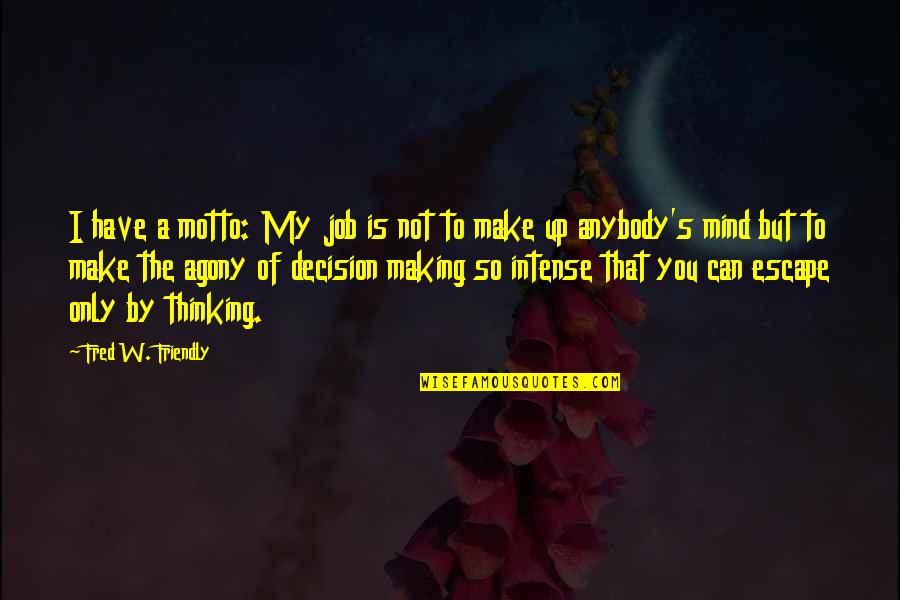 I have a motto: My job is not to make up anybody's mind but to make the agony of decision making so intense that you can escape only by thinking. —
Fred W. Friendly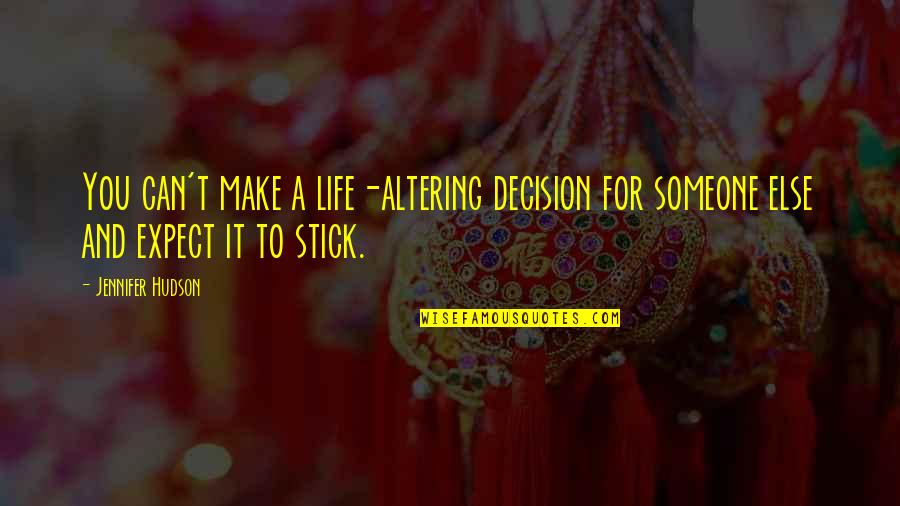 You can't make a life-altering decision for someone else and expect it to stick. —
Jennifer Hudson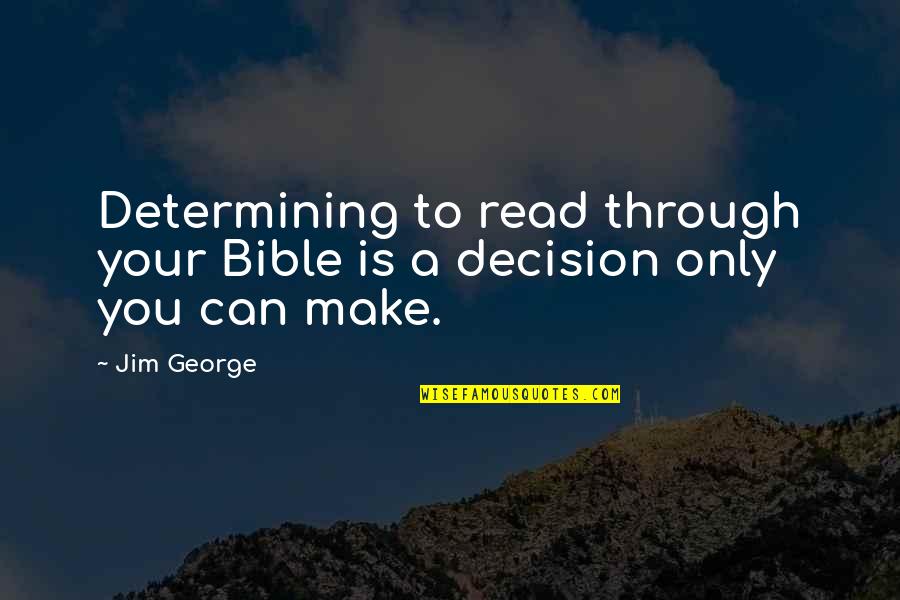 Determining to read through your Bible is a decision only you can make. —
Jim George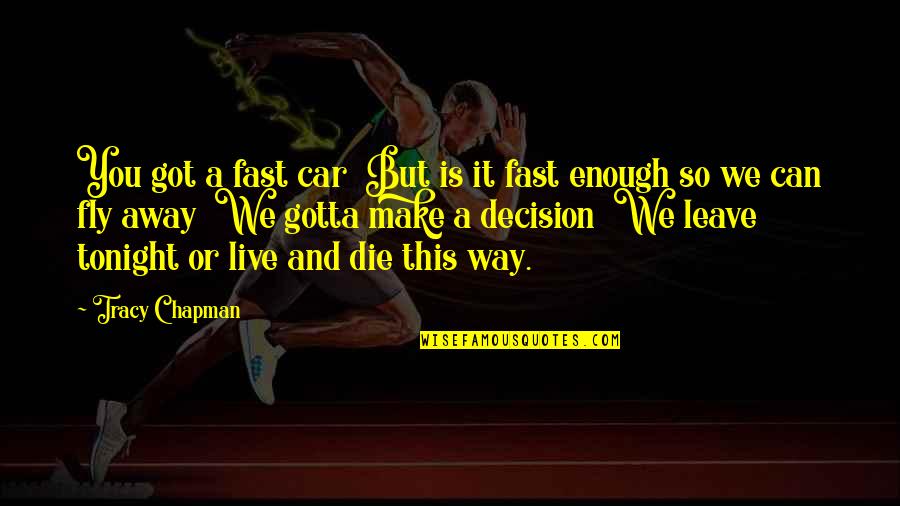 You got a fast car
But is it fast enough so we can fly away
We gotta make a decision
We leave tonight or live and die this way. —
Tracy Chapman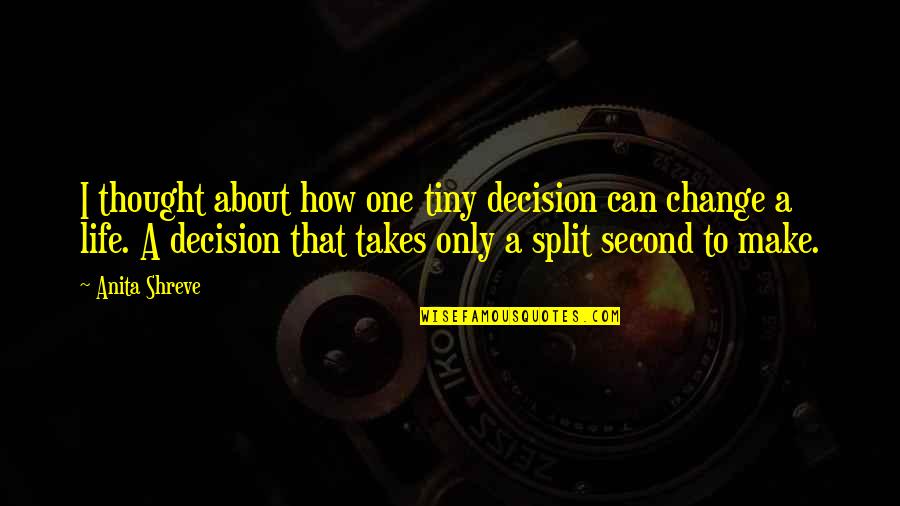 I thought about how one tiny decision can change a life. A decision that takes only a split second to make. —
Anita Shreve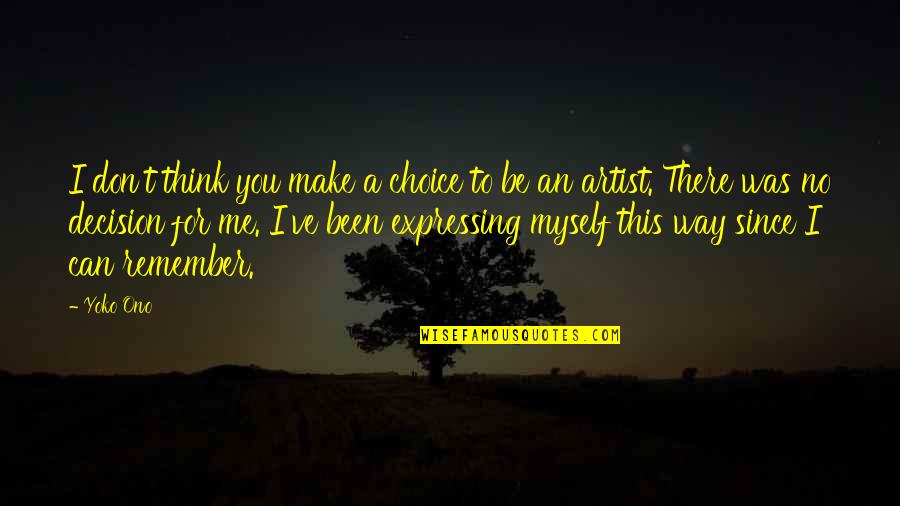 I don't think you make a choice to be an artist. There was no decision for me. I've been expressing myself this way since I can remember. —
Yoko Ono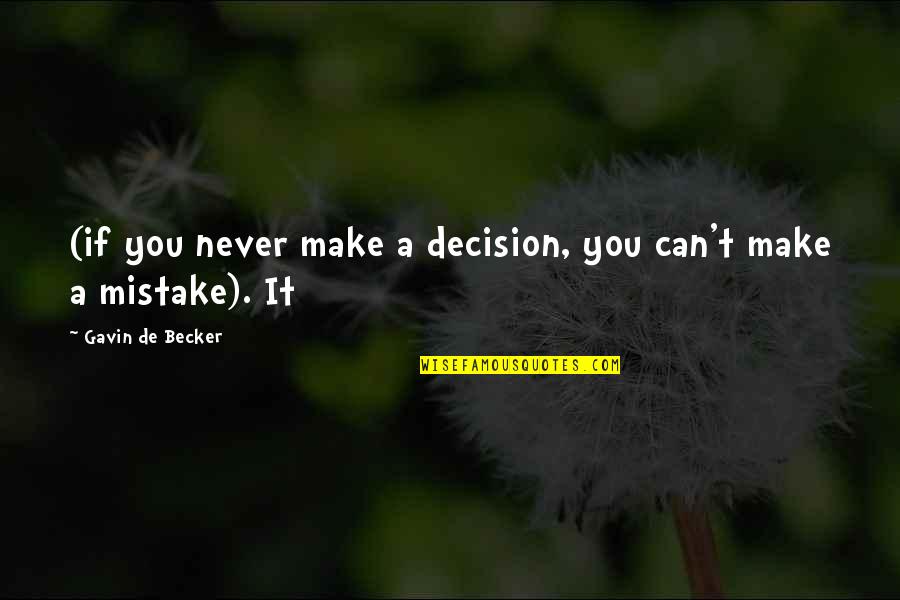 (if you never make a decision, you can't make a mistake). It —
Gavin De Becker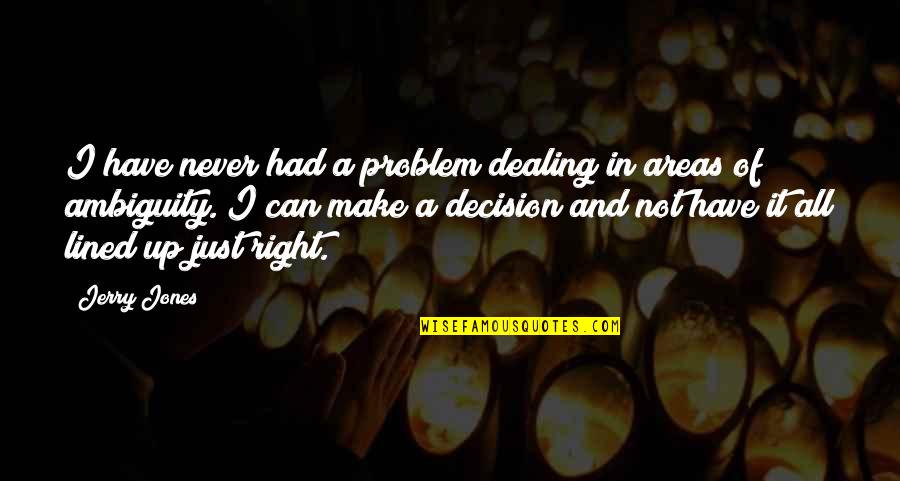 I have never had a problem dealing in areas of ambiguity. I can make a decision and not have it all lined up just right. —
Jerry Jones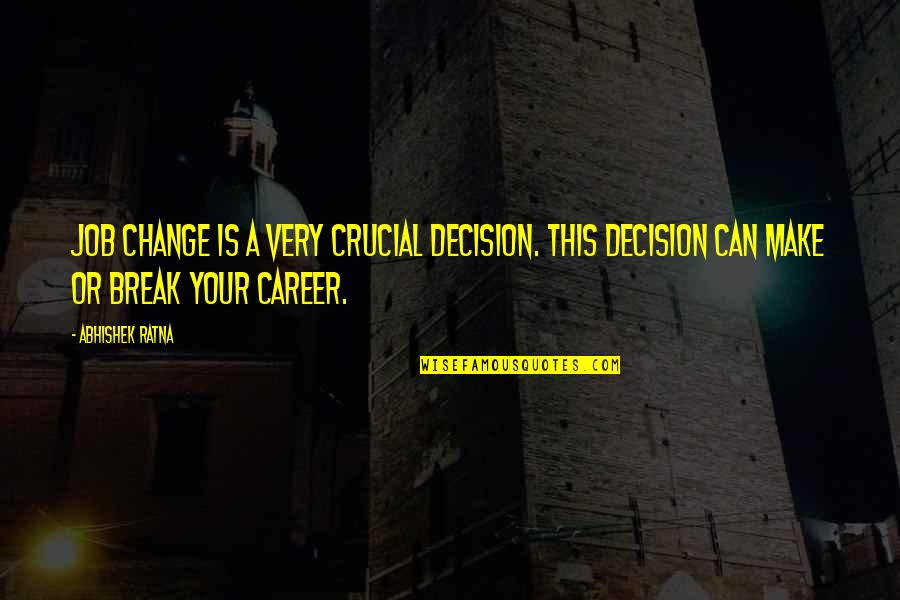 Job change is a very crucial decision. This decision can make or break your career. —
Abhishek Ratna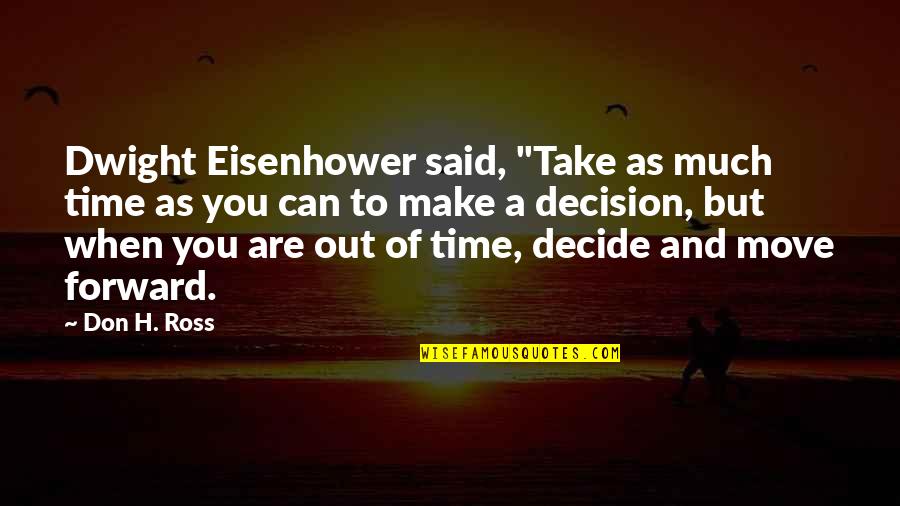 Dwight Eisenhower said, "Take as much time as you can to make a decision, but when you are out of time, decide and move forward. —
Don H. Ross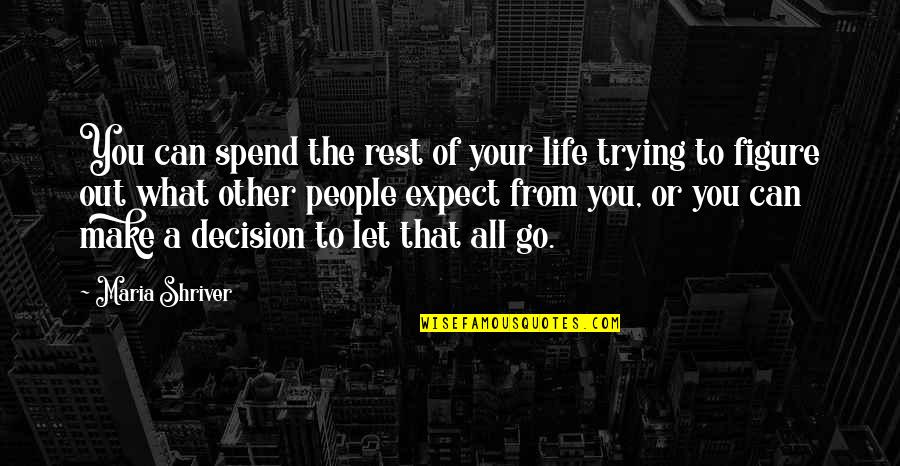 You can spend the rest of your life trying to figure out what other people expect from you, or you can make a decision to let that all go. —
Maria Shriver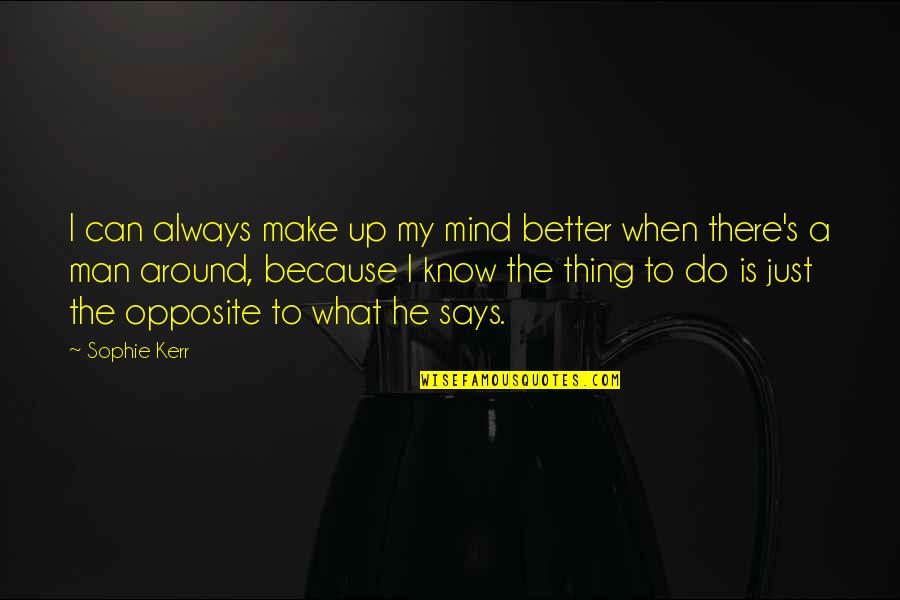 I can always make up my mind better when there's a man around, because I know the thing to do is just the opposite to what he says. —
Sophie Kerr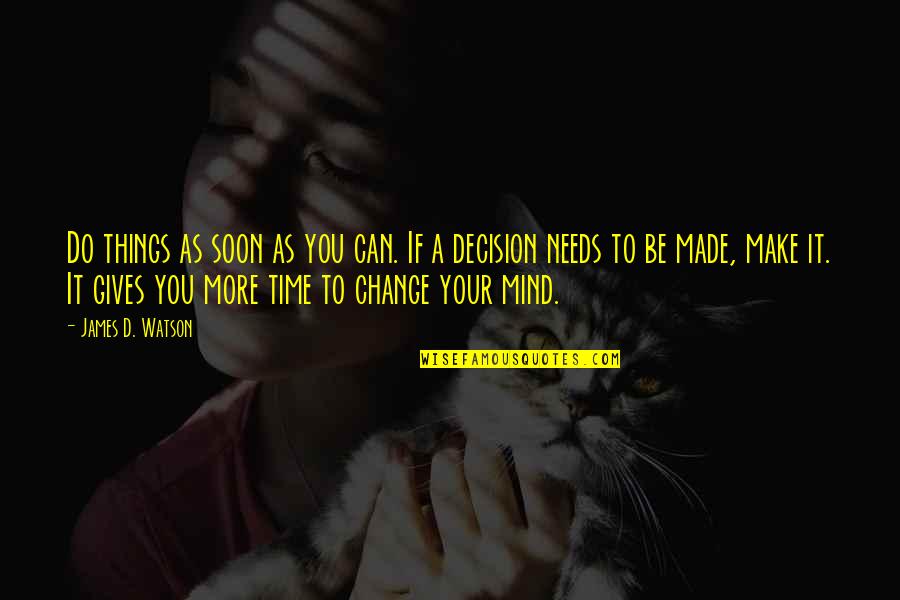 Do things as soon as you can. If a decision needs to be made, make it. It gives you more time to change your mind. —
James D. Watson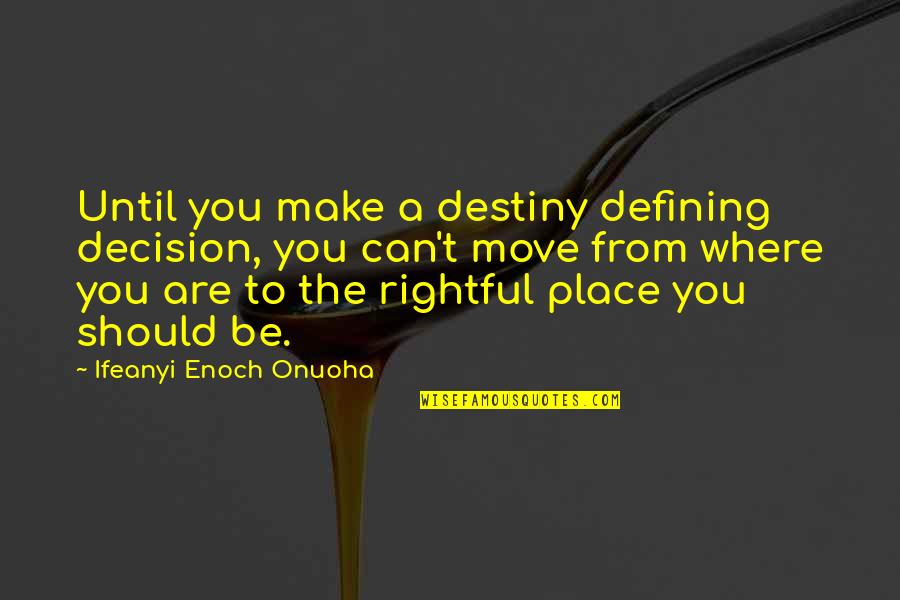 Until you make a destiny defining decision, you can't move from where you are to the rightful place you should be. —
Ifeanyi Enoch Onuoha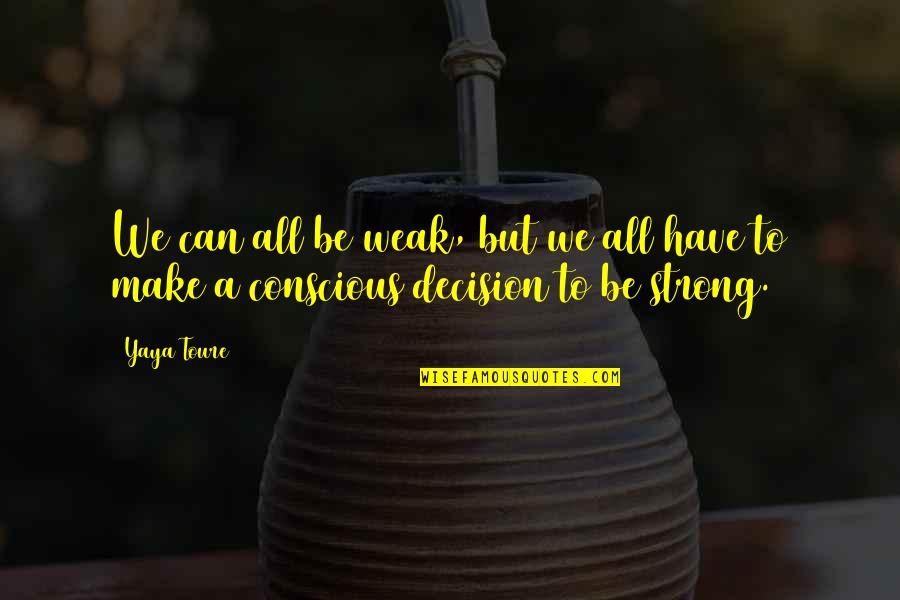 We can all be weak, but we all have to make a conscious decision to be strong. —
Yaya Toure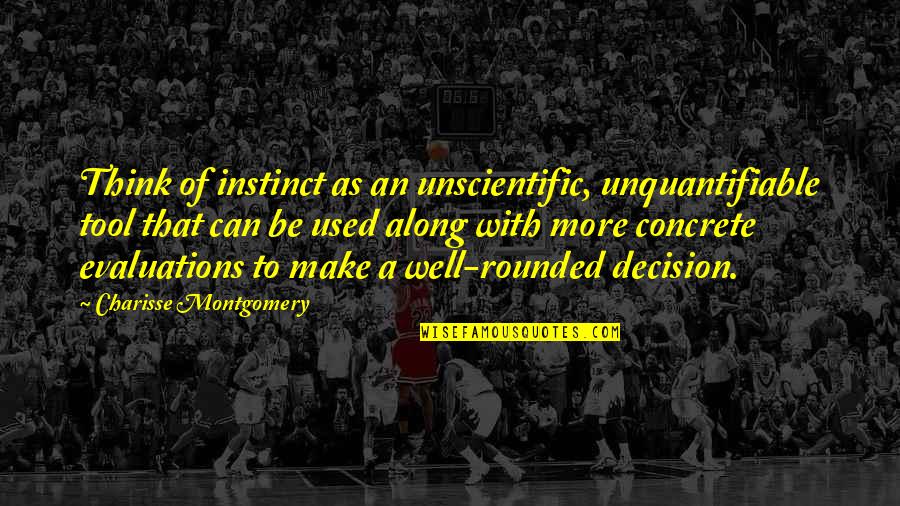 Think of instinct as an unscientific, unquantifiable tool that can be used along with more concrete evaluations to make a well-rounded decision. —
Charisse Montgomery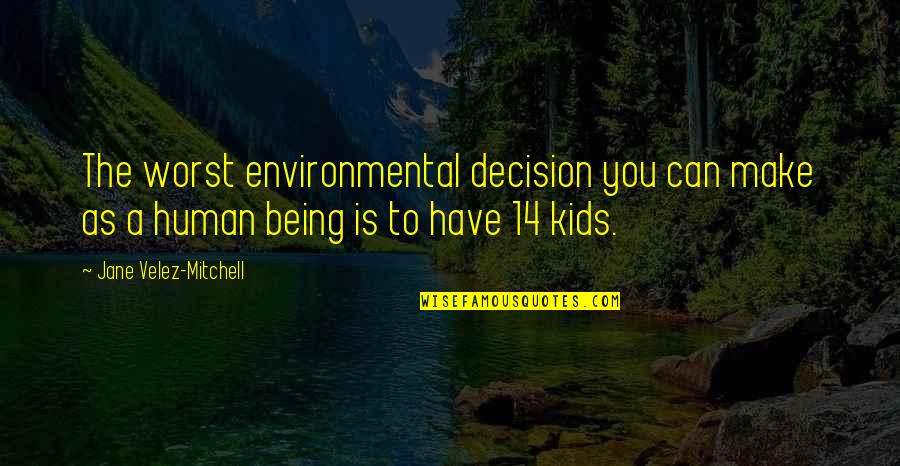 The worst environmental decision you can make as a human being is to have 14 kids. —
Jane Velez-Mitchell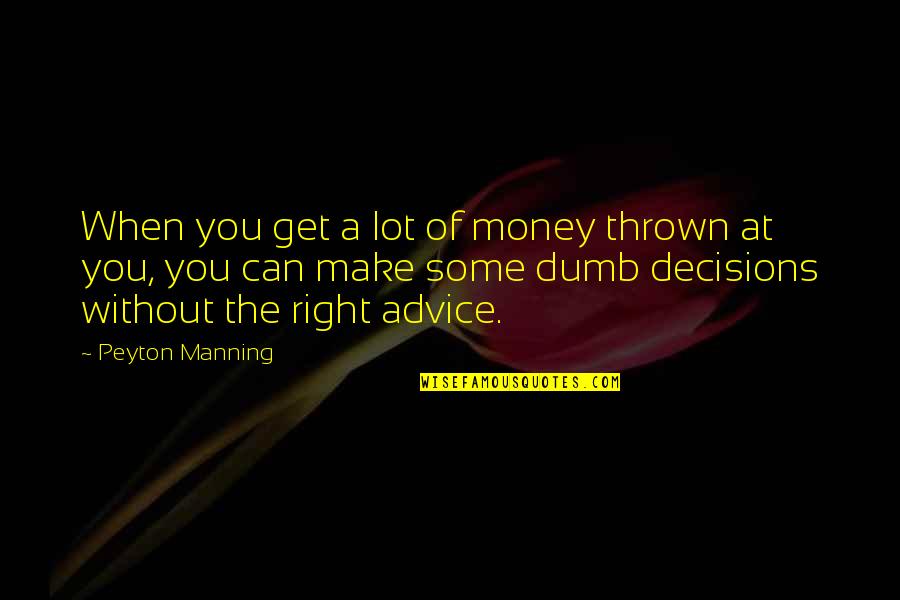 When you get a lot of money thrown at you, you can make some dumb decisions without the right advice. —
Peyton Manning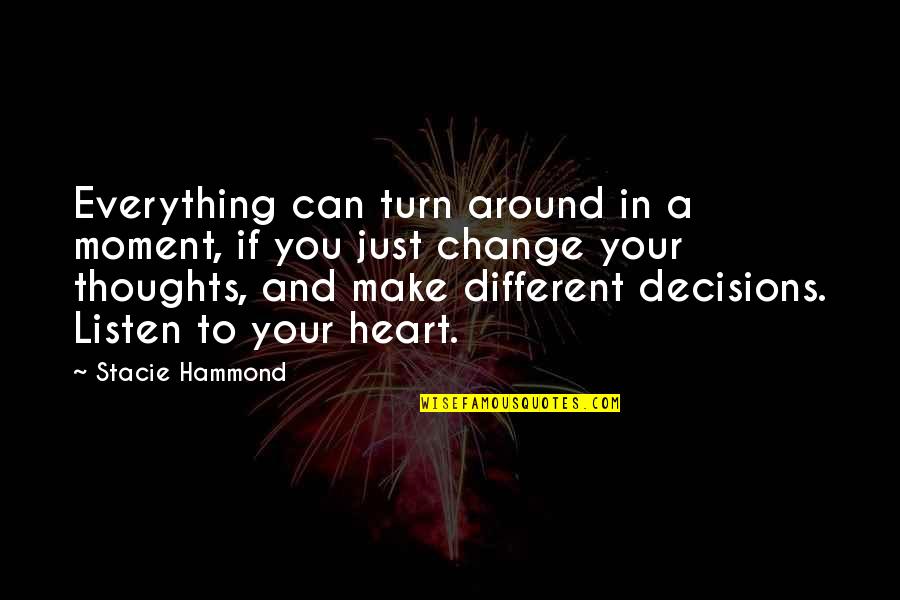 Everything can turn around in a moment, if you just change your thoughts, and make different decisions. Listen to your heart. —
Stacie Hammond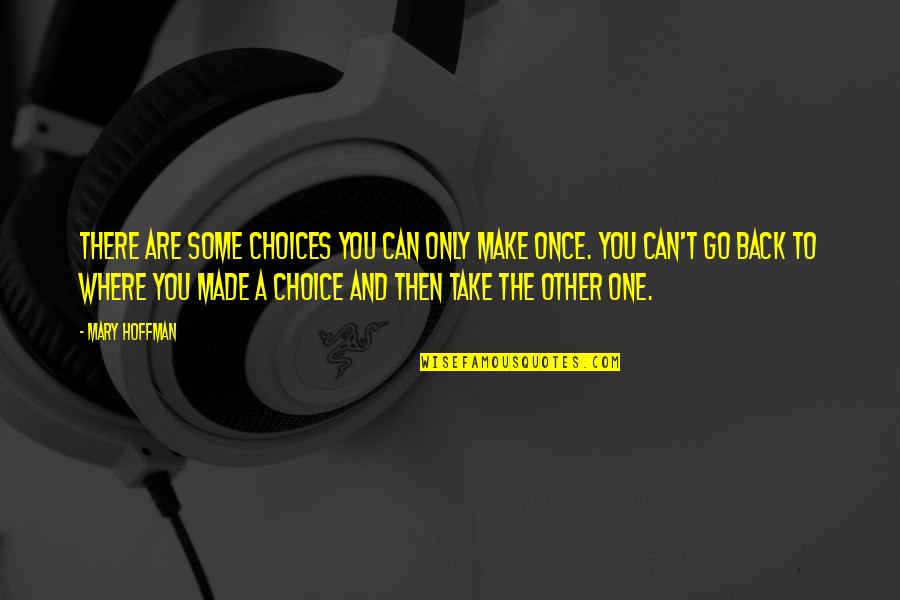 There are some choices you can only make once. You can't go back to where you made a choice and then take the other one. —
Mary Hoffman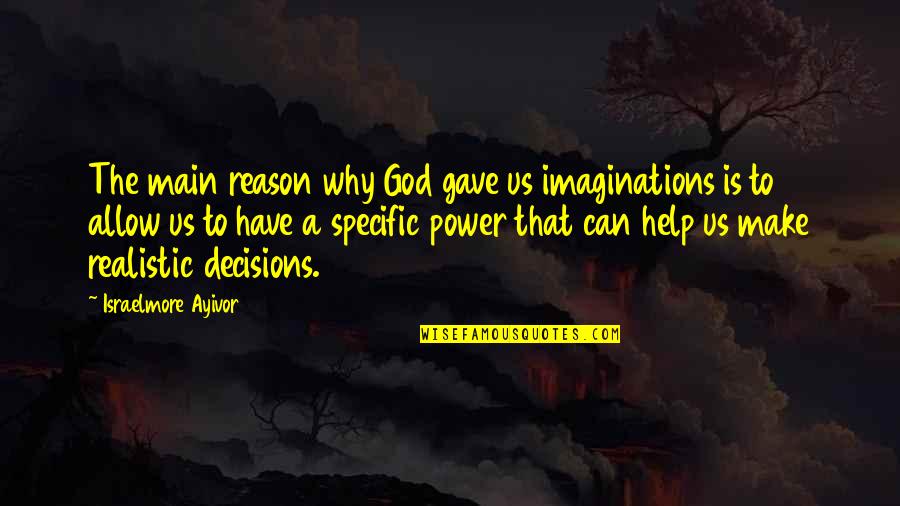 The main reason why God gave us imaginations is to allow us to have a specific power that can help us make realistic decisions. —
Israelmore Ayivor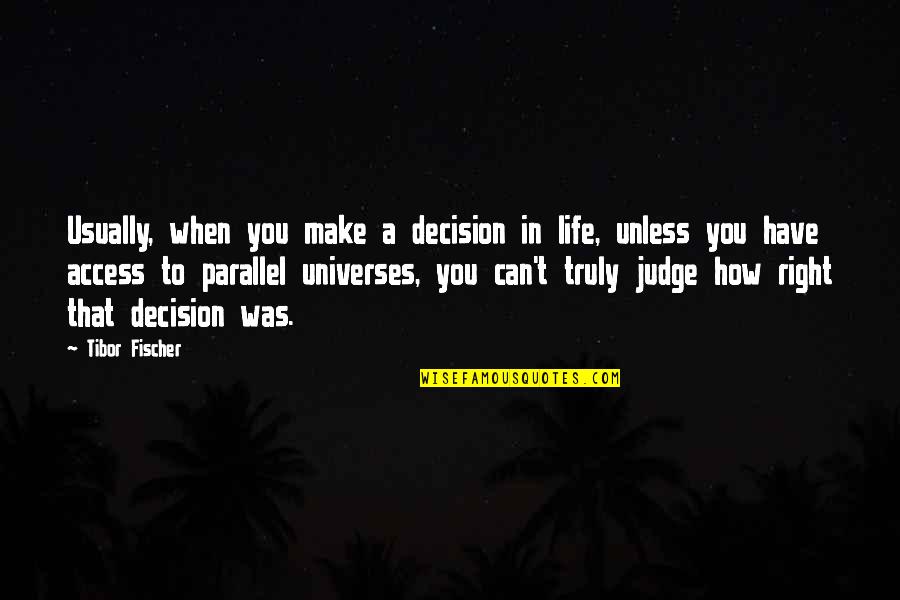 Usually, when you make a decision in life, unless you have access to parallel universes, you can't truly judge how right that decision was. —
Tibor Fischer