Cannot Express Quotes
Collection of top 52 famous quotes about Cannot Express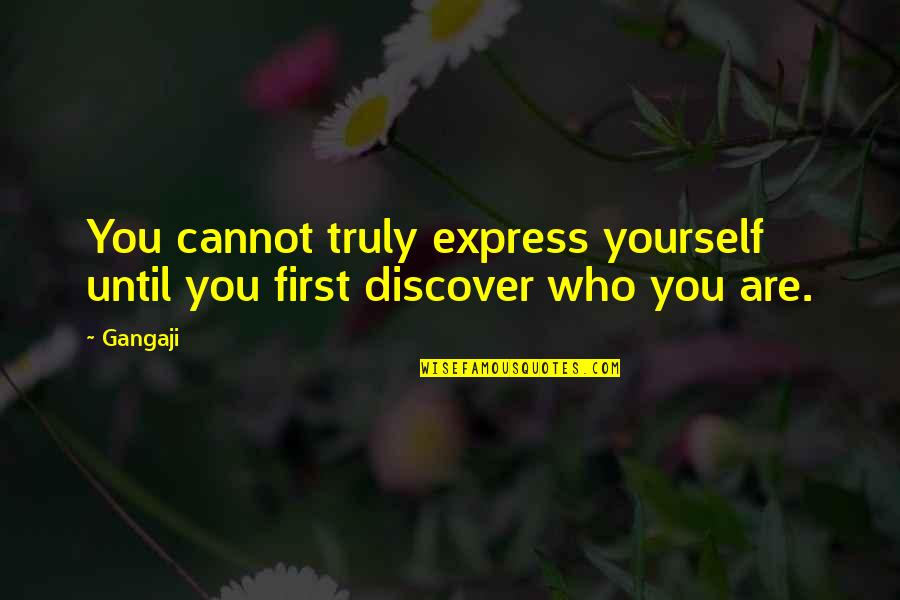 You cannot truly express yourself until you first discover who you are.
—
Gangaji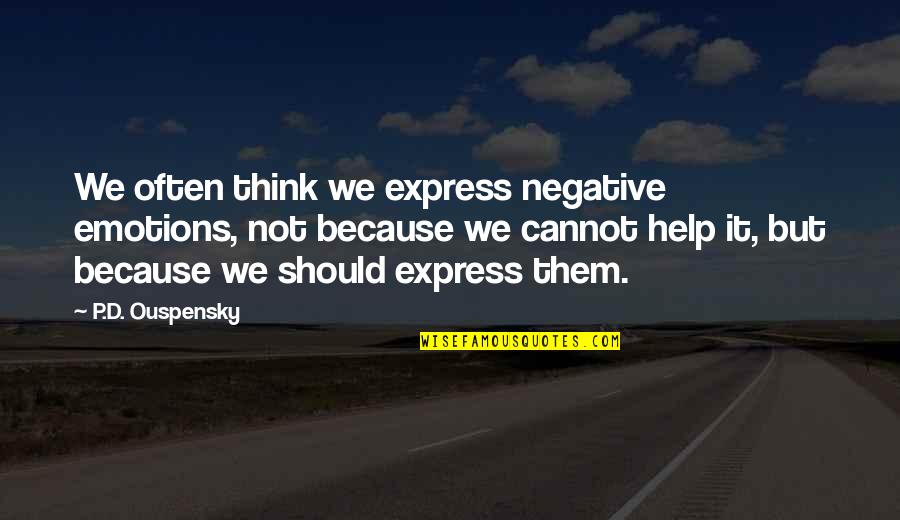 We often think we express negative emotions, not because we cannot help it, but because we should express them.
—
P.D. Ouspensky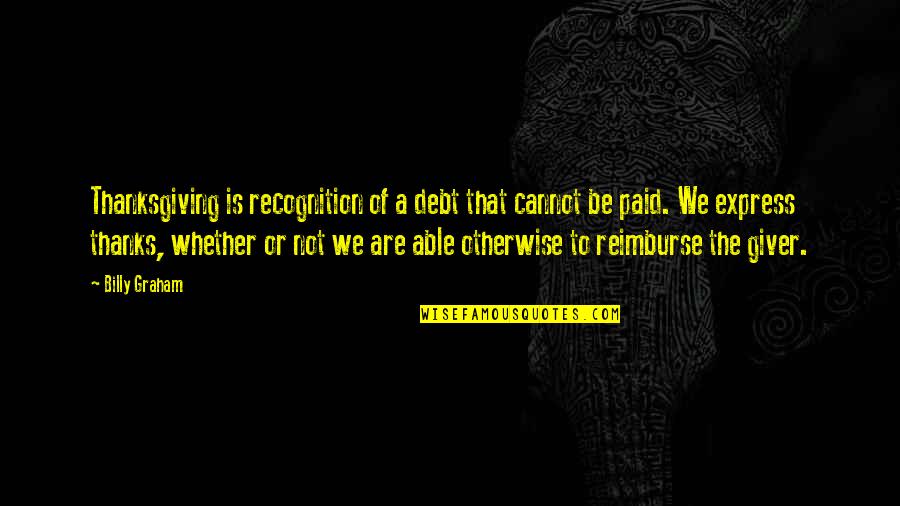 Thanksgiving is recognition of a debt that cannot be paid. We express thanks, whether or not we are able otherwise to reimburse the giver.
—
Billy Graham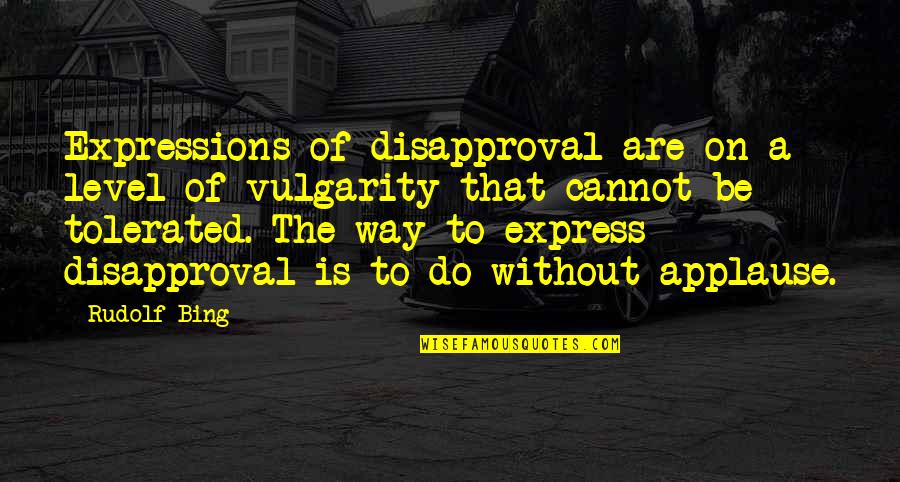 Expressions of disapproval are on a level of vulgarity that cannot be tolerated. The way to express disapproval is to do without applause.
—
Rudolf Bing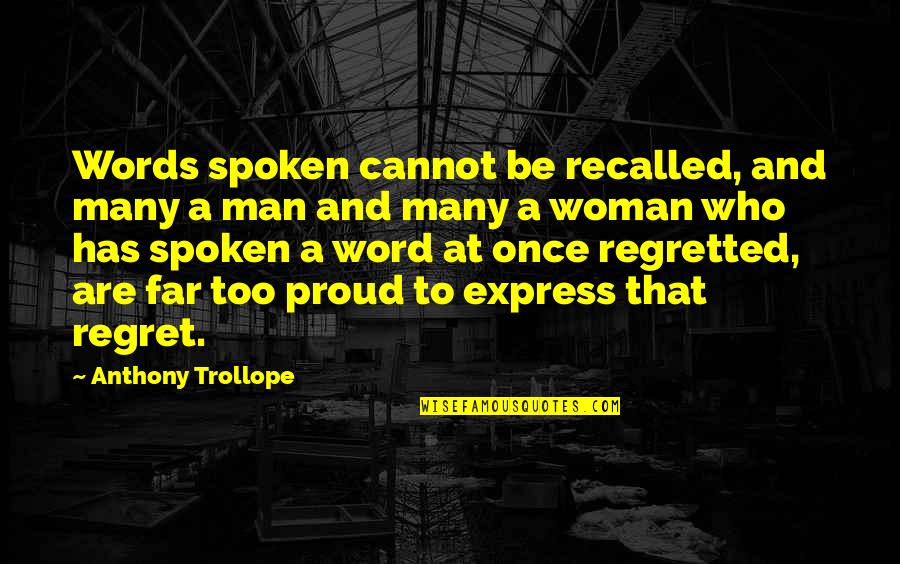 Words spoken cannot be recalled, and many a man and many a woman who has spoken a word at once regretted, are far too proud to express that regret. —
Anthony Trollope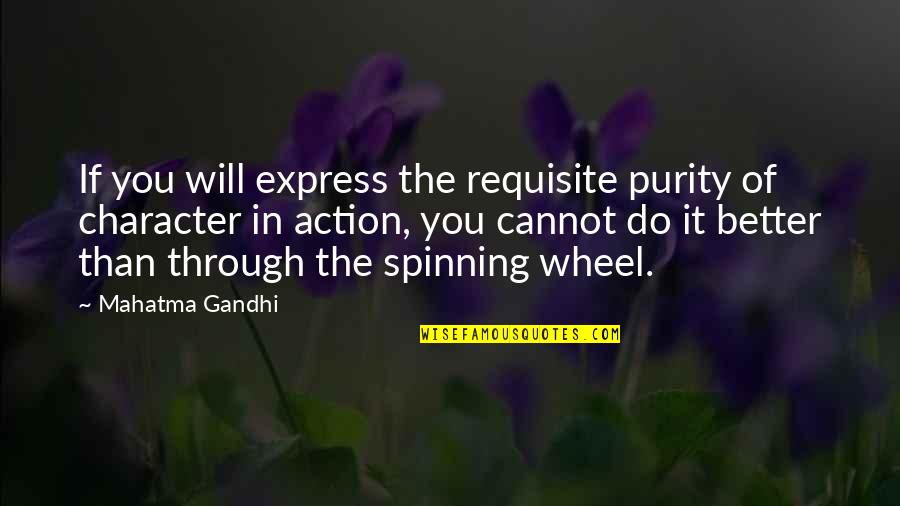 If you will express the requisite purity of character in action, you cannot do it better than through the spinning wheel. —
Mahatma Gandhi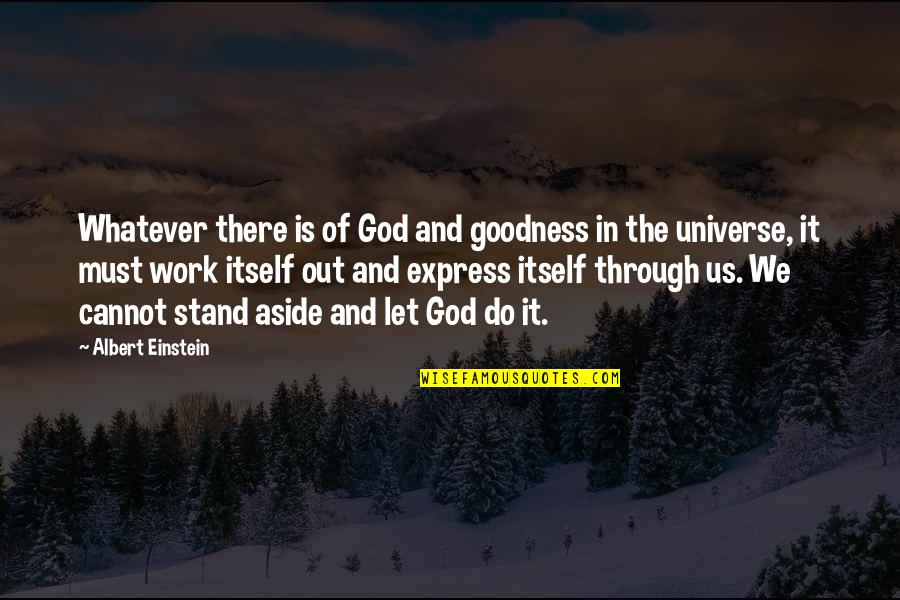 Whatever there is of God and goodness in the universe, it must work itself out and express itself through us. We cannot stand aside and let God do it. —
Albert Einstein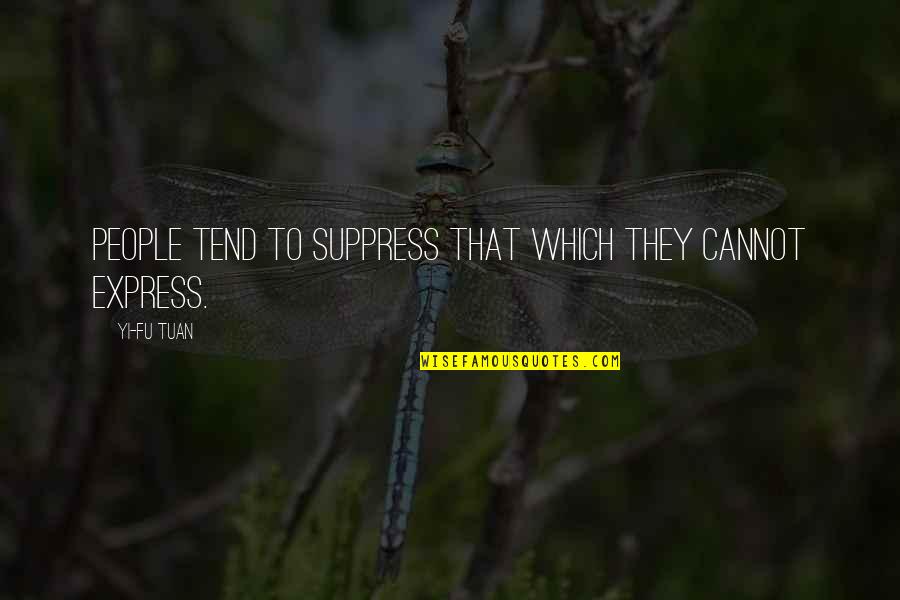 People tend to suppress that which they
cannot express
. —
Yi-Fu Tuan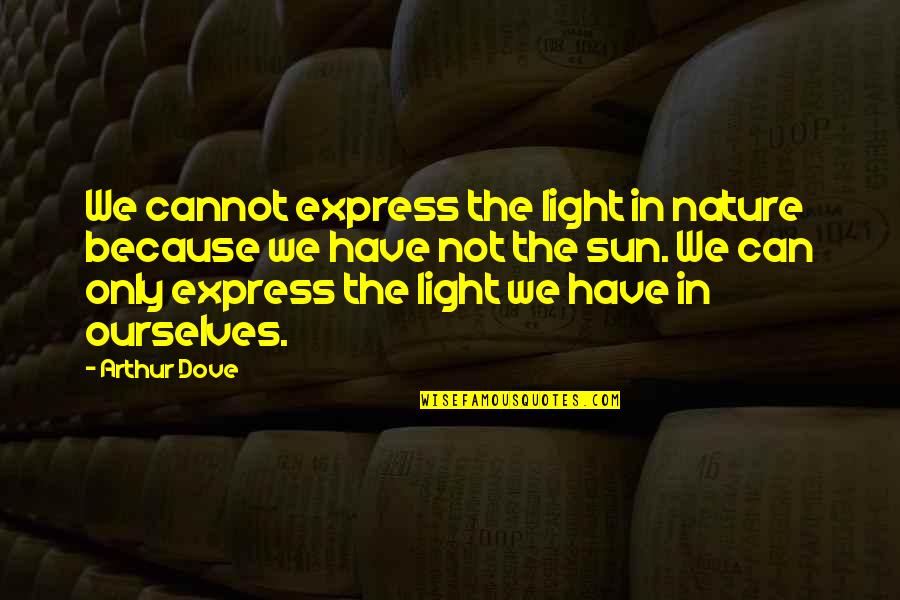 We
cannot express
the light in nature because we have not the sun. We can only express the light we have in ourselves. —
Arthur Dove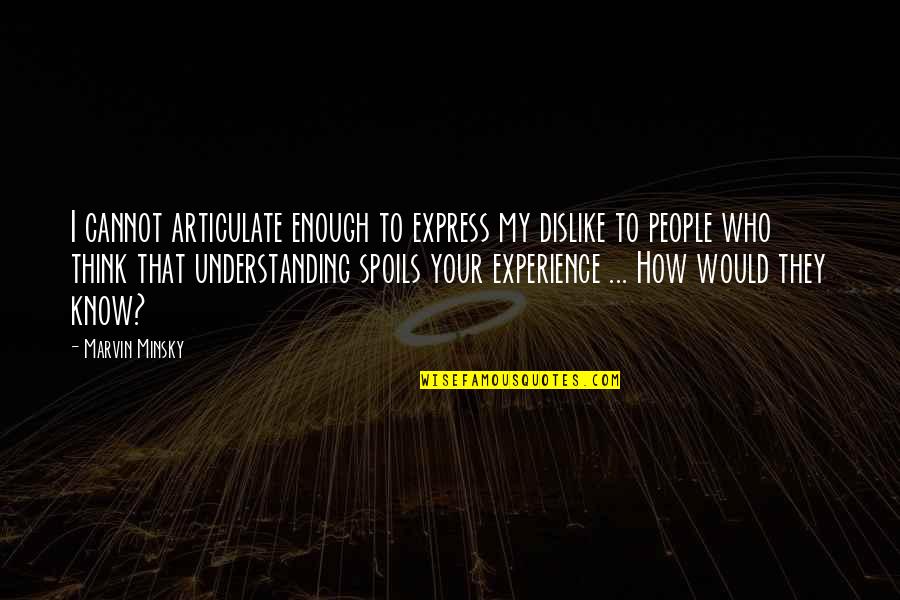 I cannot articulate enough to express my dislike to people who think that understanding spoils your experience ... How would they know? —
Marvin Minsky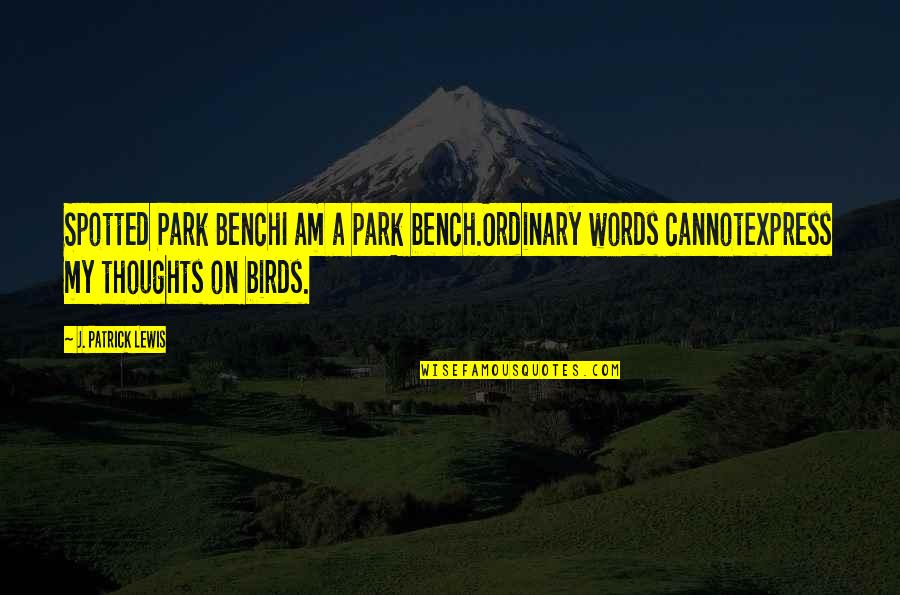 Spotted Park Bench
I am a park bench.
Ordinary words cannot
express my thoughts on birds. —
J. Patrick Lewis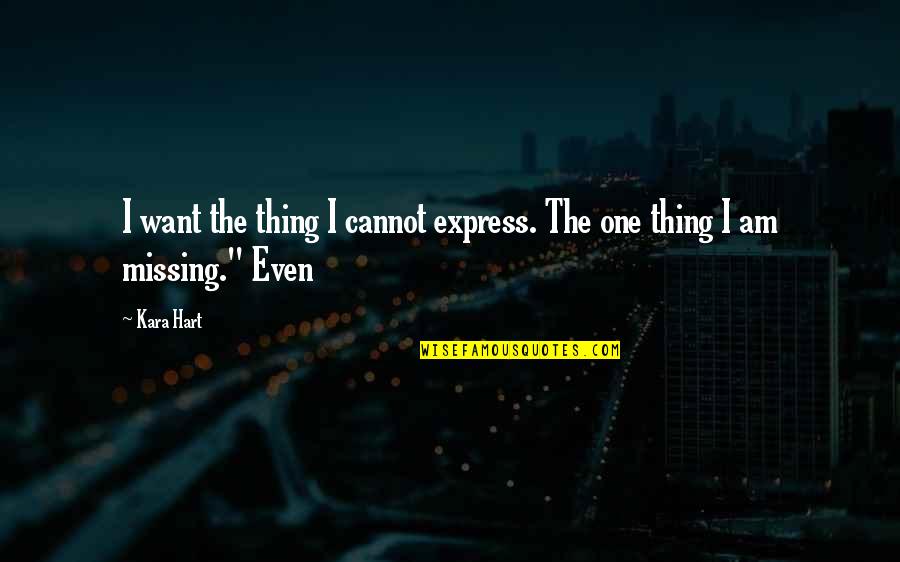 I want the thing I
cannot express
. The one thing I am missing." Even —
Kara Hart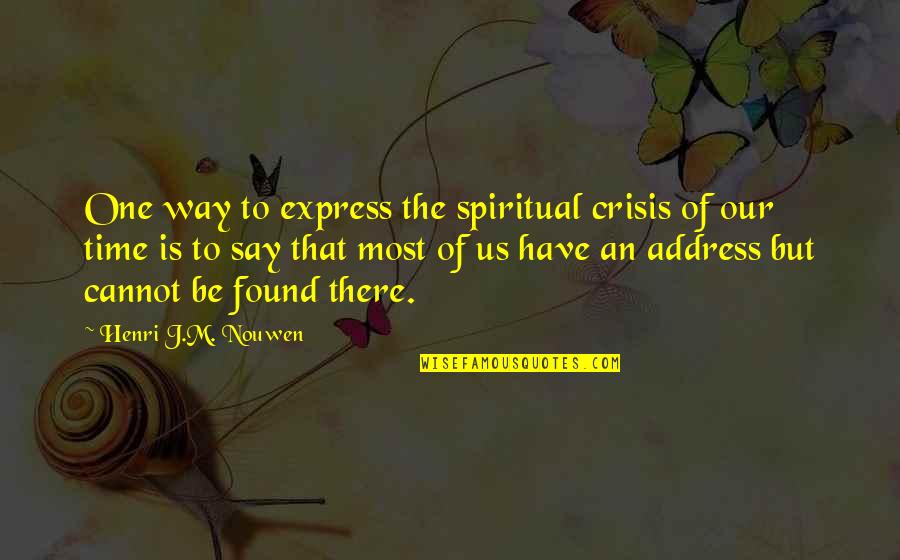 One way to express the spiritual crisis of our time is to say that most of us have an address but cannot be found there. —
Henri J.M. Nouwen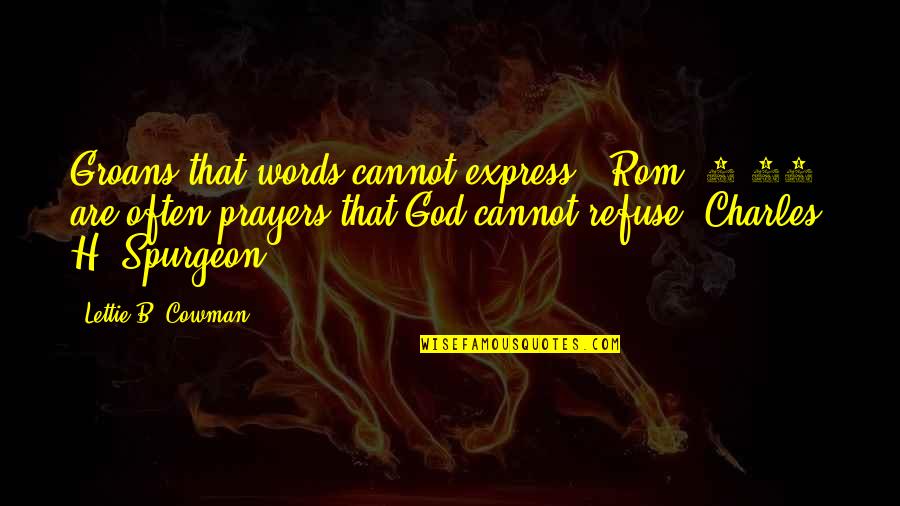 Groans that words
cannot express
" (Rom. 8:26) are often prayers that God cannot refuse. Charles H. Spurgeon —
Lettie B. Cowman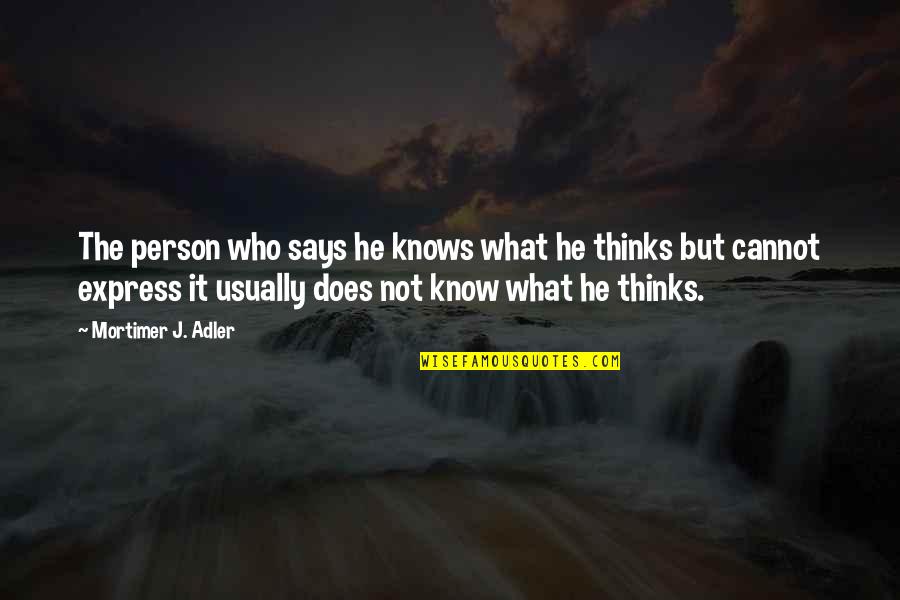 The person who says he knows what he thinks but
cannot express
it usually does not know what he thinks. —
Mortimer J. Adler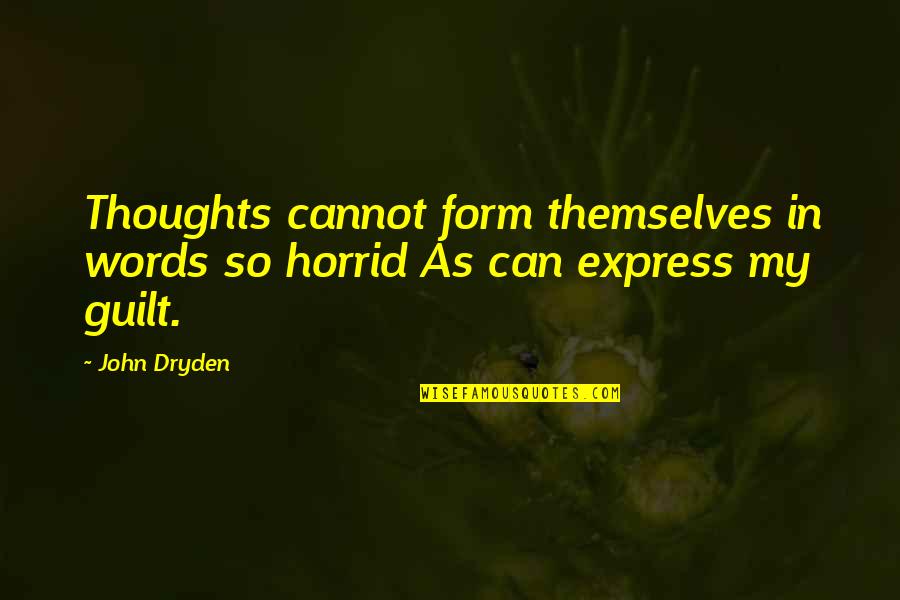 Thoughts cannot form themselves in words so horrid As can express my guilt. —
John Dryden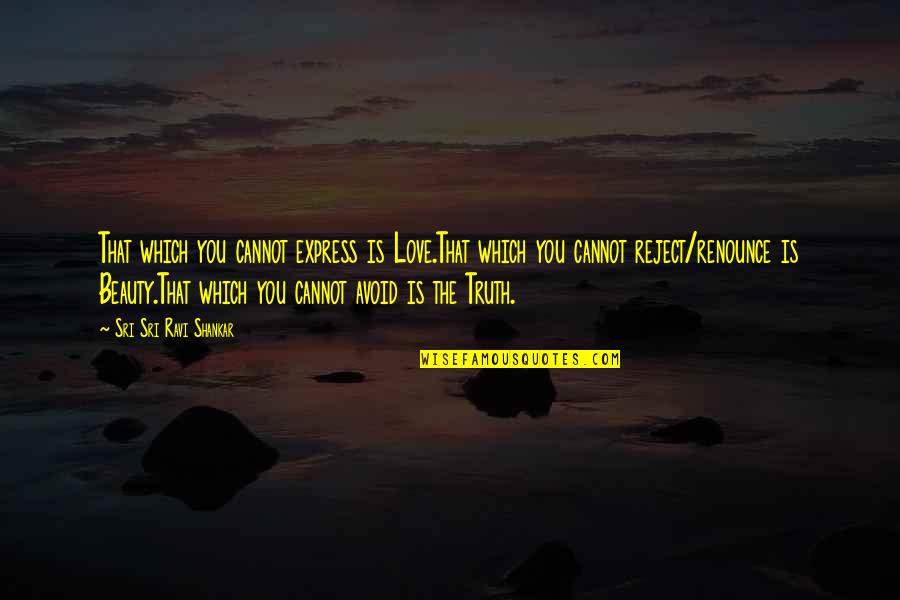 That which you
cannot express
is Love.
That which you cannot reject/renounce is Beauty.
That which you cannot avoid is the Truth. —
Sri Sri Ravi Shankar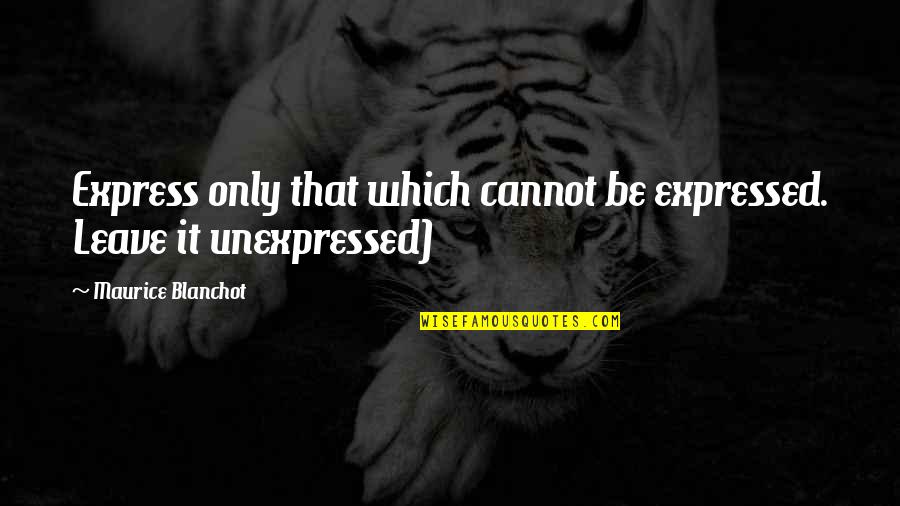 Express only that which cannot be expressed. Leave it unexpressed) —
Maurice Blanchot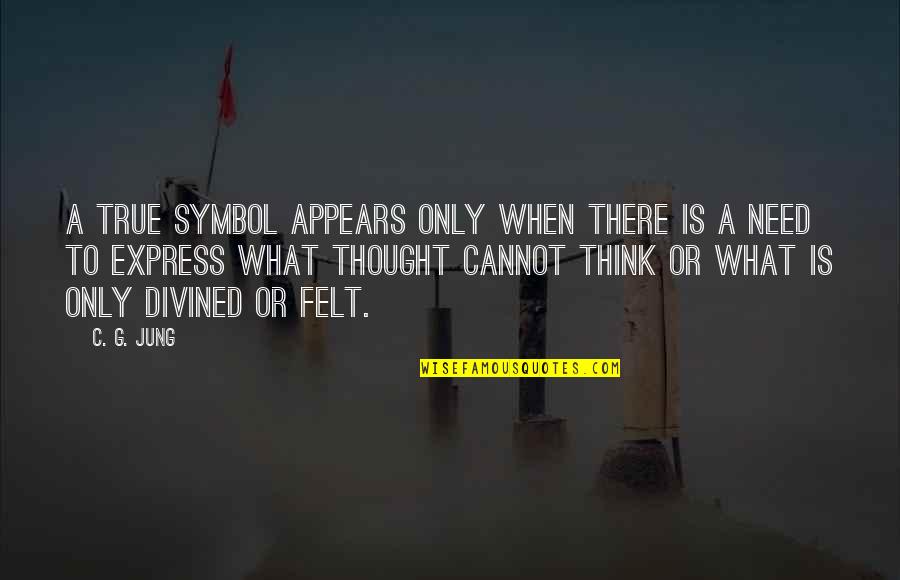 A true symbol appears only when there is a need to express what thought cannot think or what is only divined or felt. —
C. G. Jung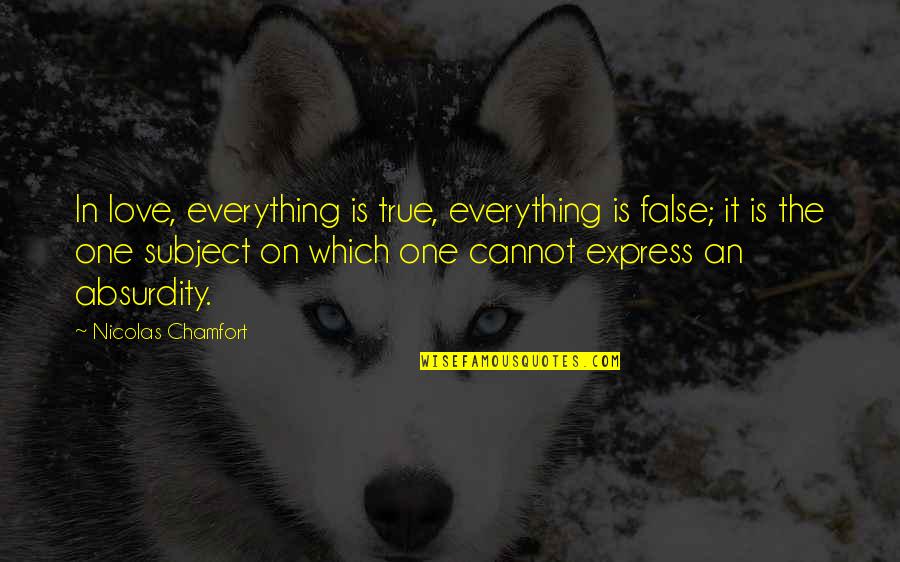 In love, everything is true, everything is false; it is the one subject on which one
cannot express
an absurdity. —
Nicolas Chamfort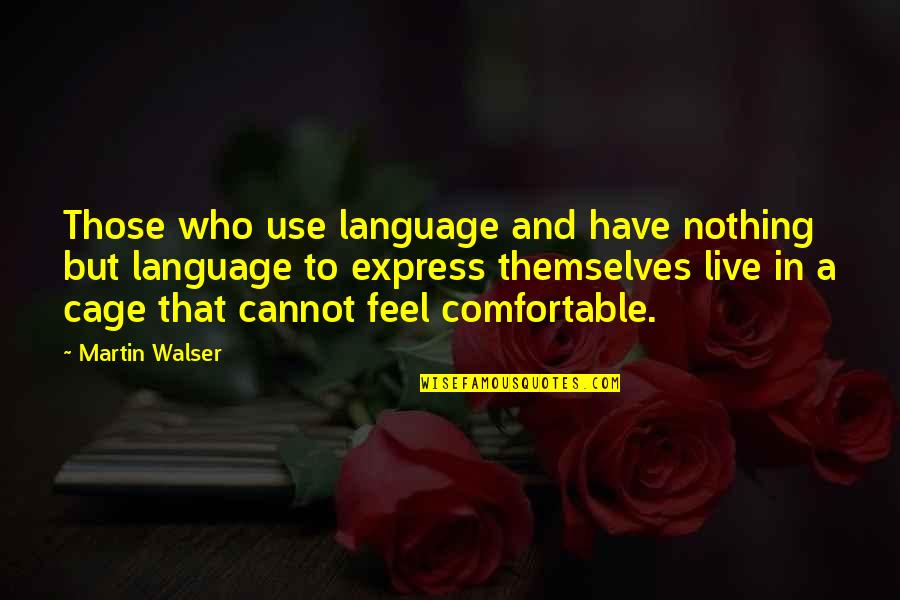 Those who use language and have nothing but language to express themselves live in a cage that cannot feel comfortable. —
Martin Walser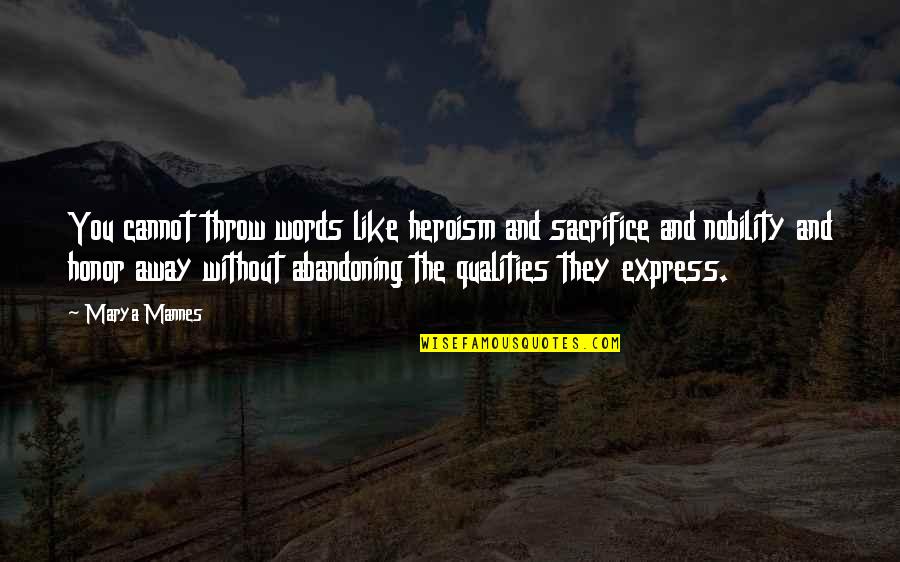 You cannot throw words like heroism and sacrifice and nobility and honor away without abandoning the qualities they express. —
Marya Mannes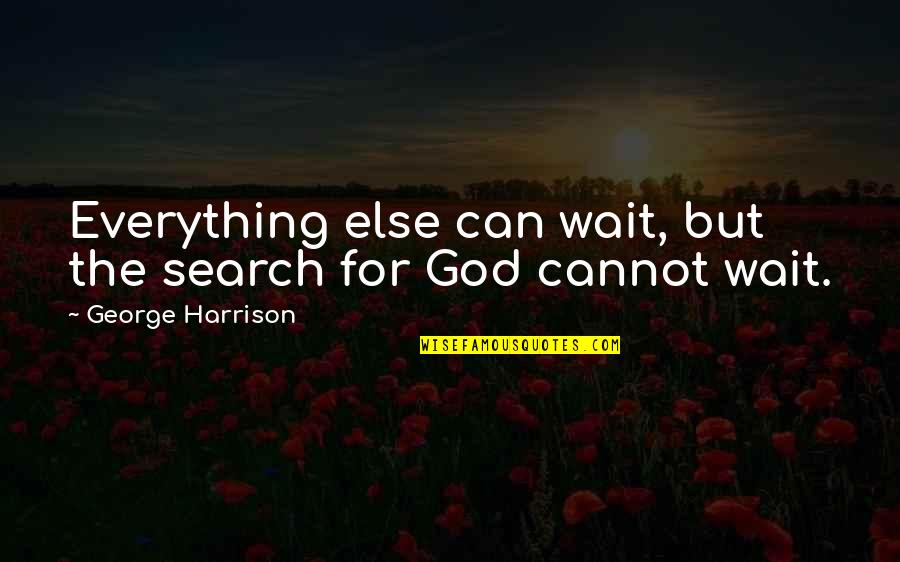 Everything else can wait, but the search for God cannot wait. —
George Harrison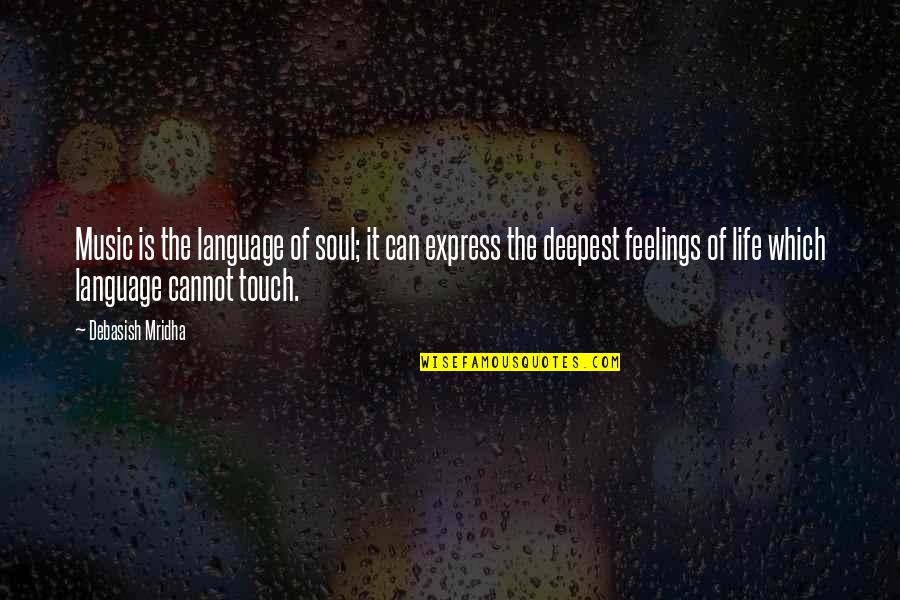 Music is the language of soul; it can express the deepest feelings of life which language cannot touch. —
Debasish Mridha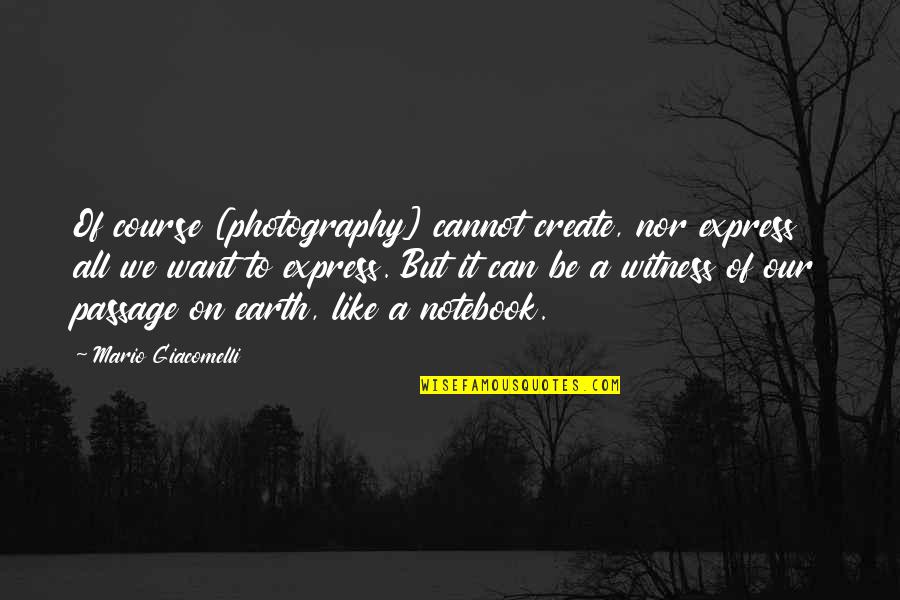 Of course [photography] cannot create, nor express all we want to express. But it can be a witness of our passage on earth, like a notebook. —
Mario Giacomelli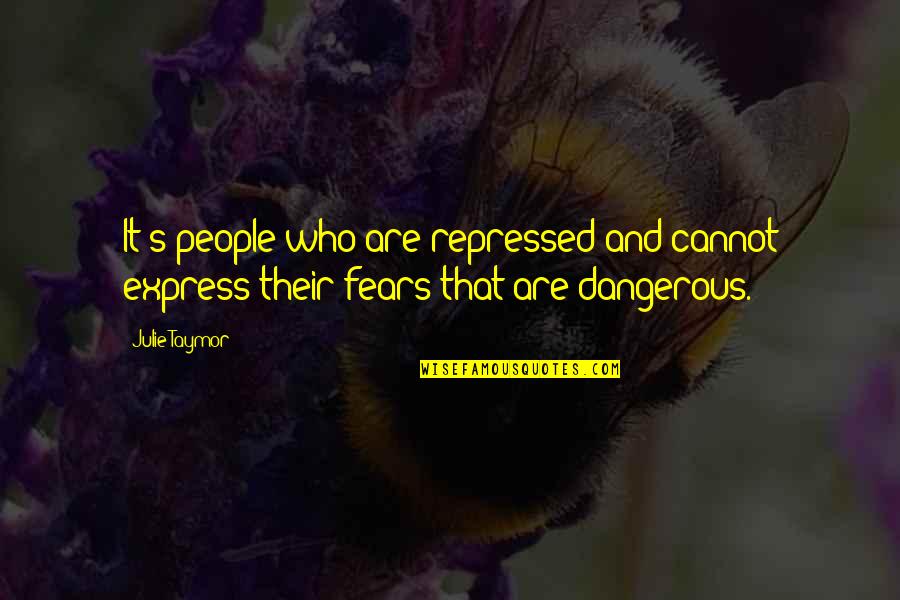 It's people who are repressed and
cannot express
their fears that are dangerous. —
Julie Taymor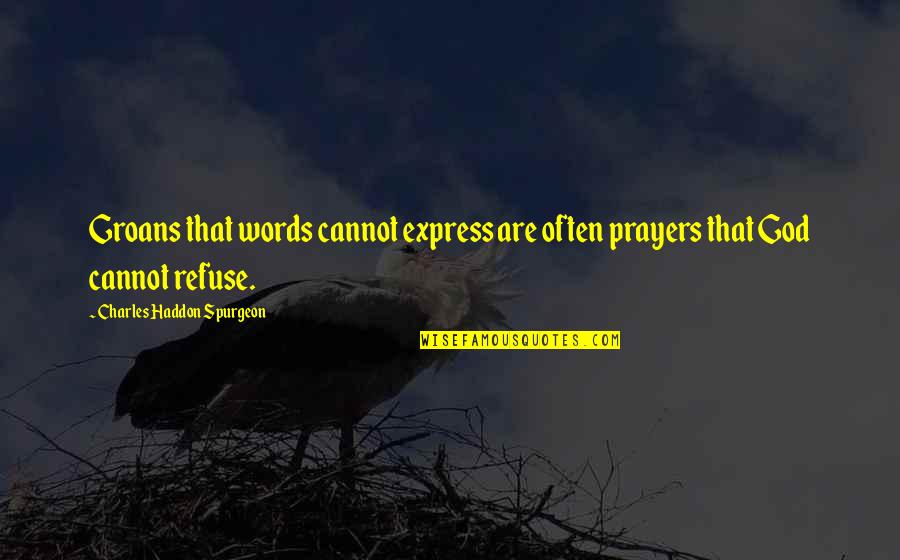 Groans that words
cannot express
are often prayers that God cannot refuse. —
Charles Haddon Spurgeon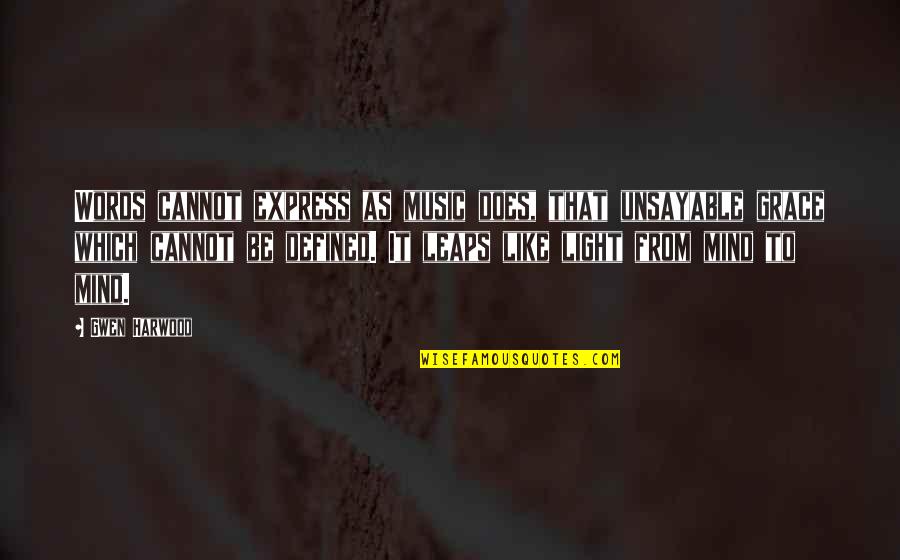 Words
cannot express
as music does, that unsayable grace which cannot be defined. It leaps like light from mind to mind. —
Gwen Harwood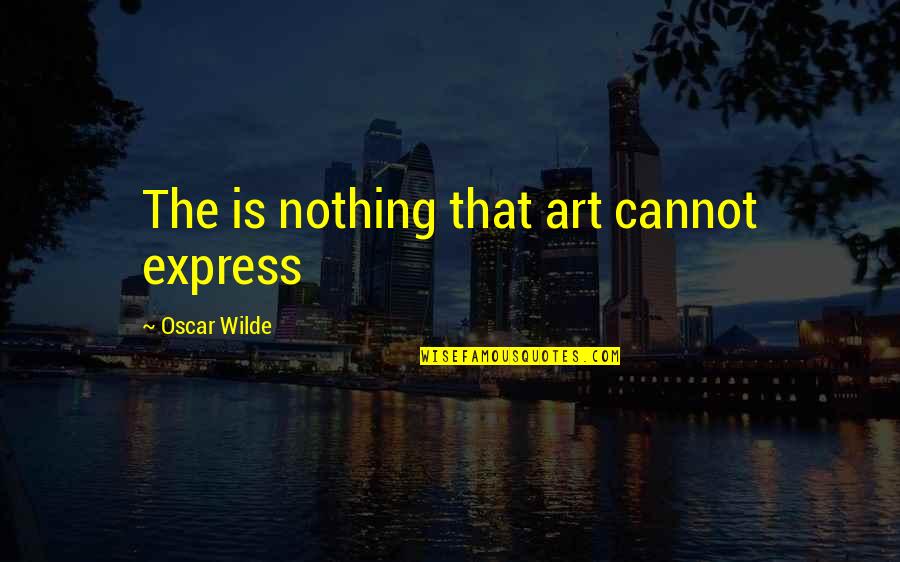 The is nothing that art
cannot express
—
Oscar Wilde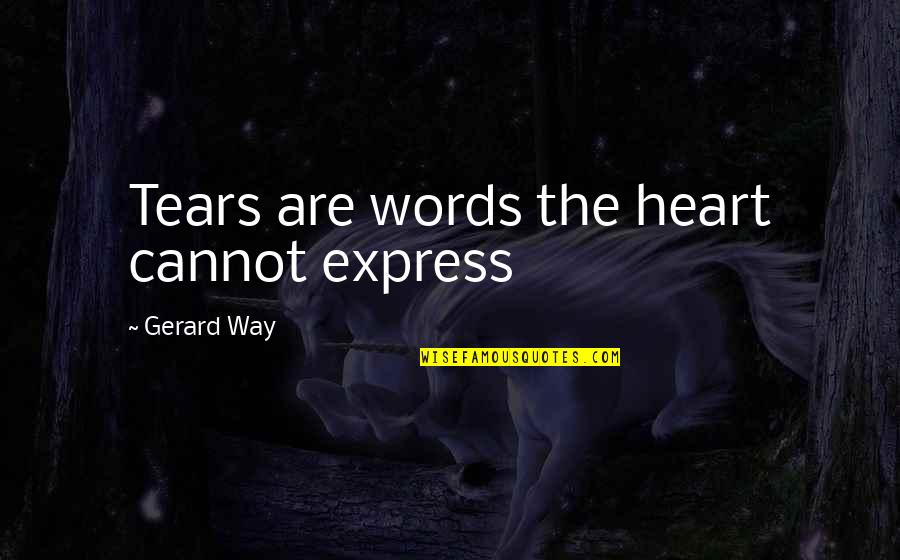 Tears are words the heart
cannot express
—
Gerard Way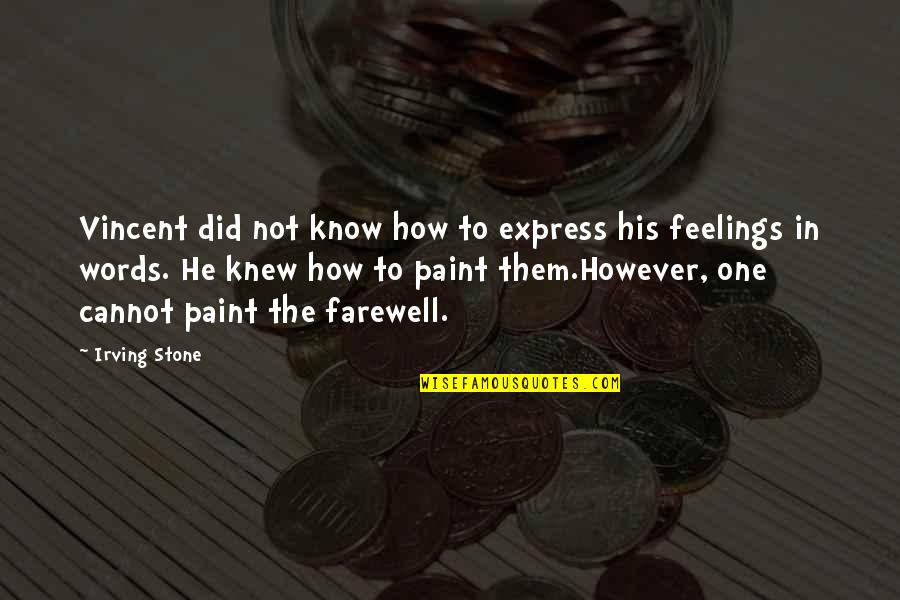 Vincent did not know how to express his feelings in words. He knew how to paint them.
However, one cannot paint the farewell. —
Irving Stone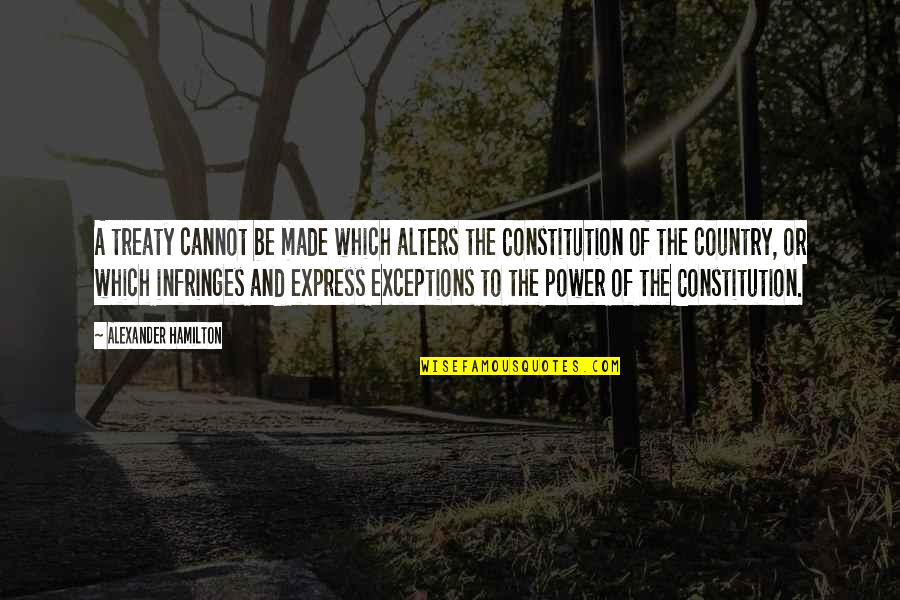 A treaty cannot be made which alters the Constitution of the country, or which infringes and express exceptions to the power of the Constitution. —
Alexander Hamilton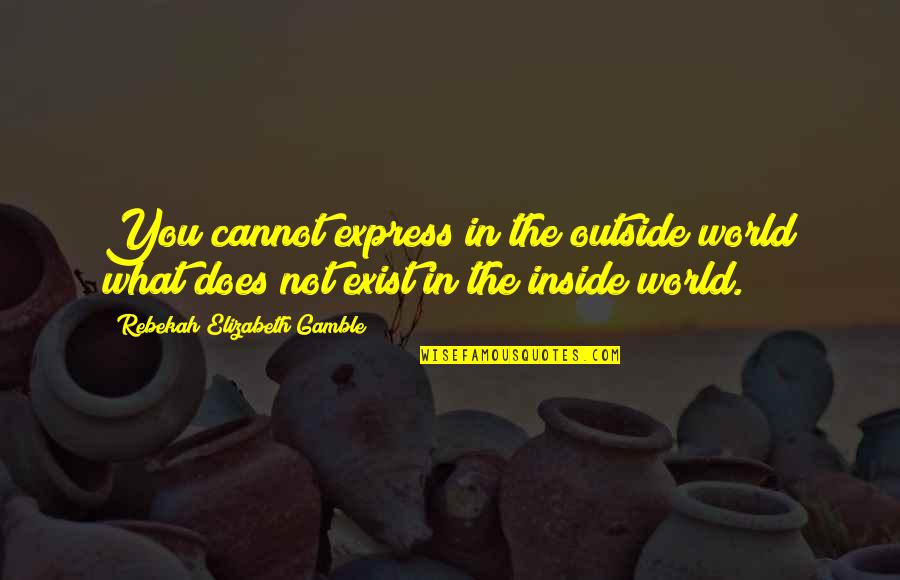 You
cannot express
in the outside world what does not exist in the inside world. —
Rebekah Elizabeth Gamble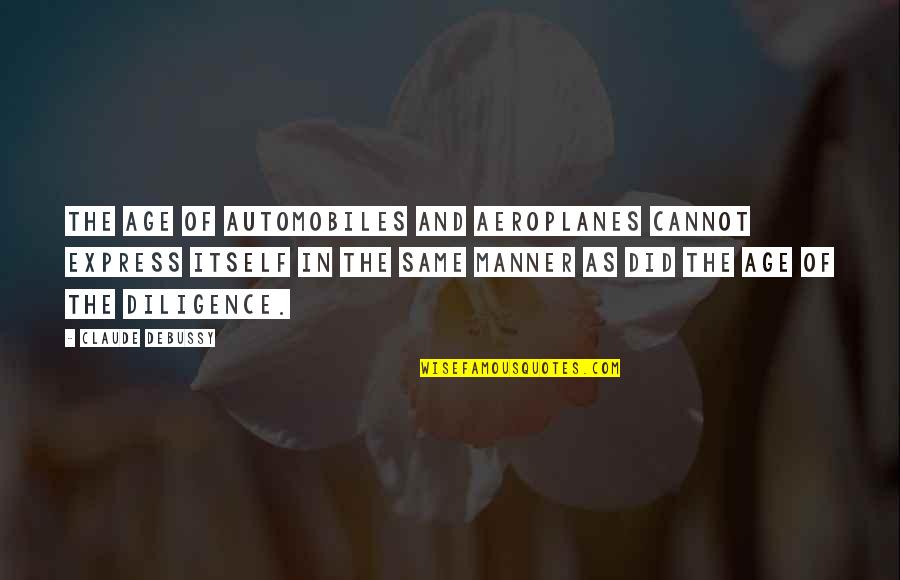 The age of automobiles and aeroplanes
cannot express
itself in the same manner as did the age of the diligence. —
Claude Debussy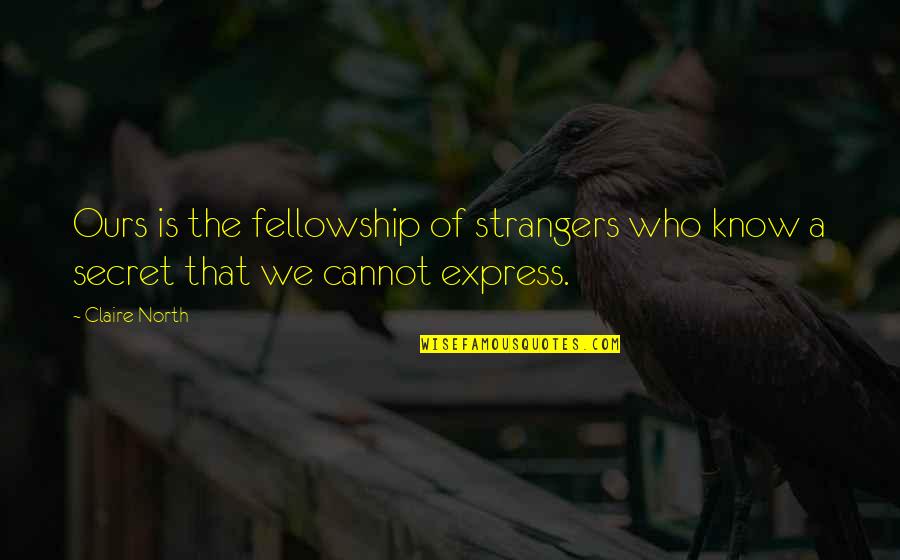 Ours is the fellowship of strangers who know a secret that we
cannot express
. —
Claire North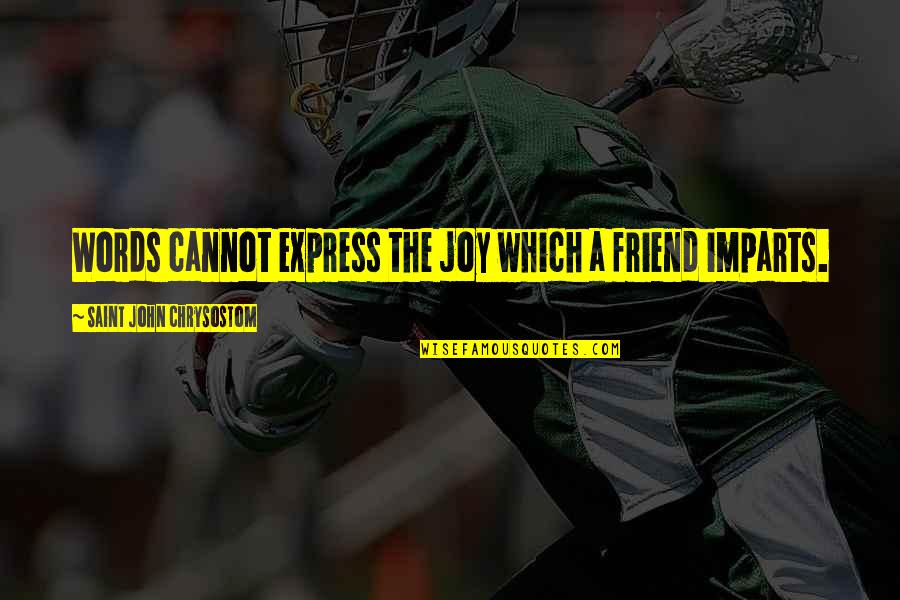 Words
cannot express
the joy which a friend imparts. —
Saint John Chrysostom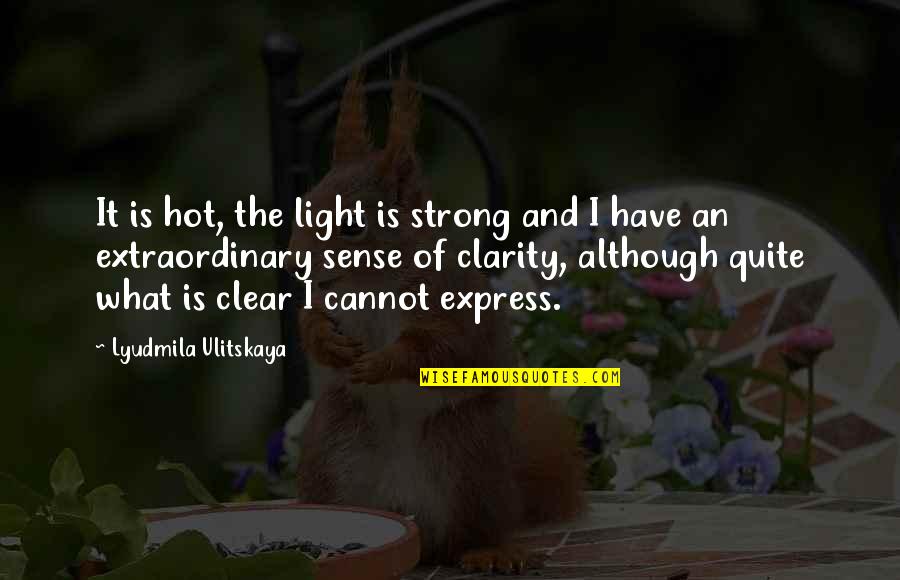 It is hot, the light is strong and I have an extraordinary sense of clarity, although quite what is clear I
cannot express
. —
Lyudmila Ulitskaya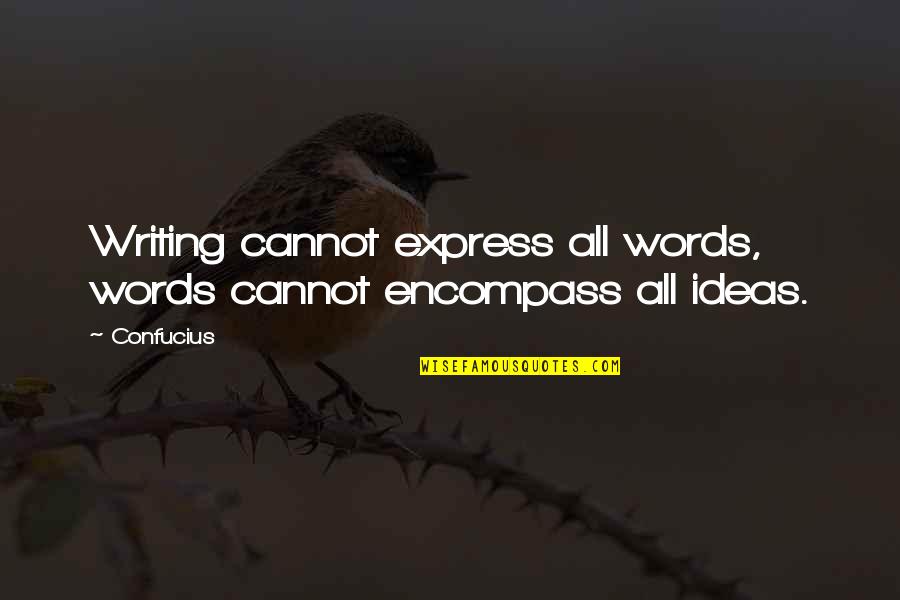 Writing
cannot express
all words, words cannot encompass all ideas. —
Confucius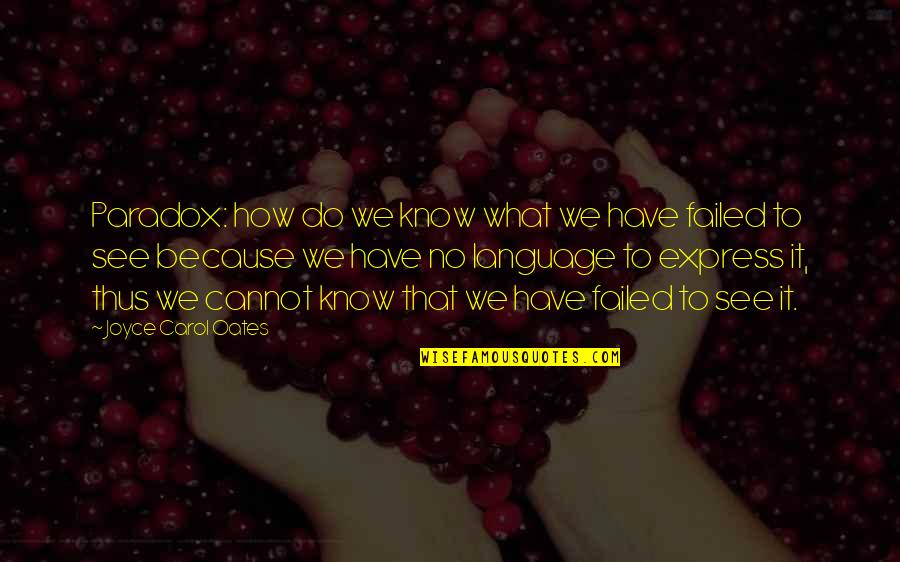 Paradox: how do we know what we have failed to see because we have no language to express it, thus we cannot know that we have failed to see it. —
Joyce Carol Oates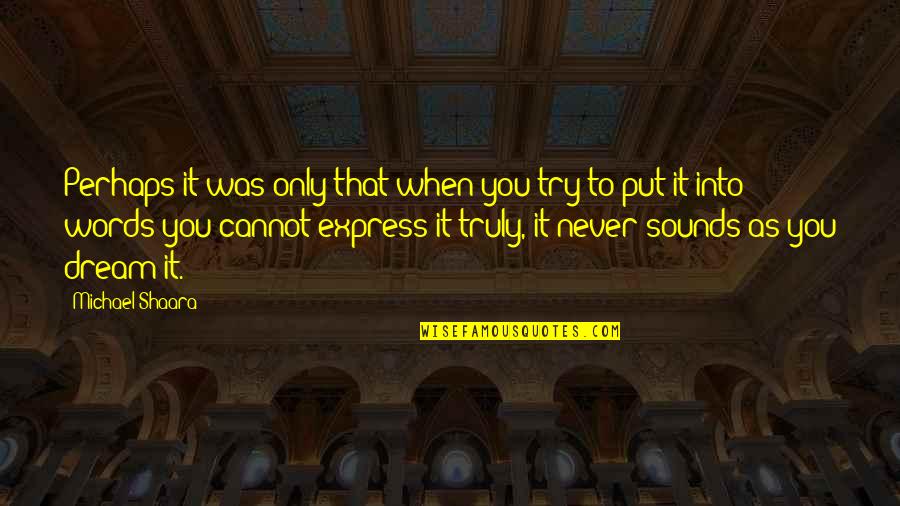 Perhaps it was only that when you try to put it into words you
cannot express
it truly, it never sounds as you dream it. —
Michael Shaara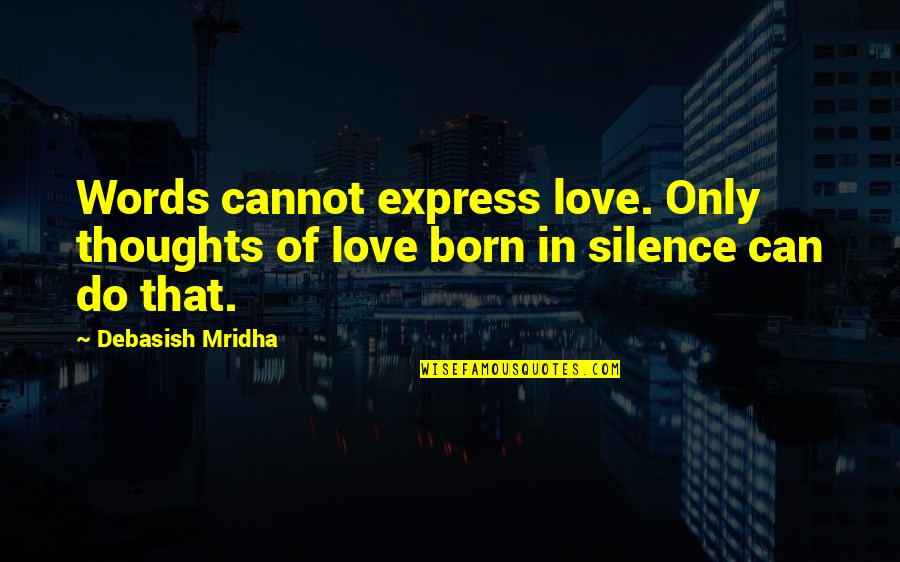 Words
cannot express
love. Only thoughts of love born in silence can do that. —
Debasish Mridha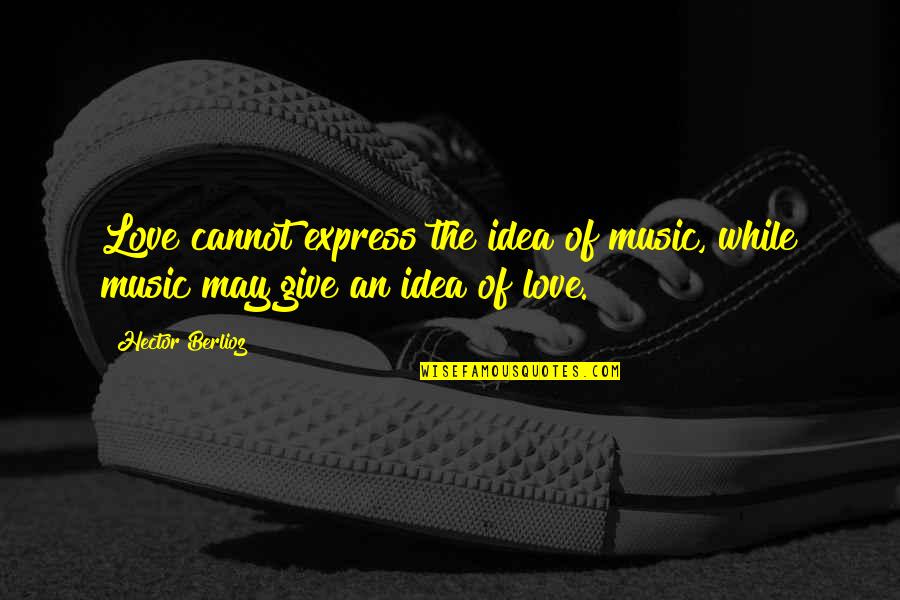 Love
cannot express
the idea of music, while music may give an idea of love. —
Hector Berlioz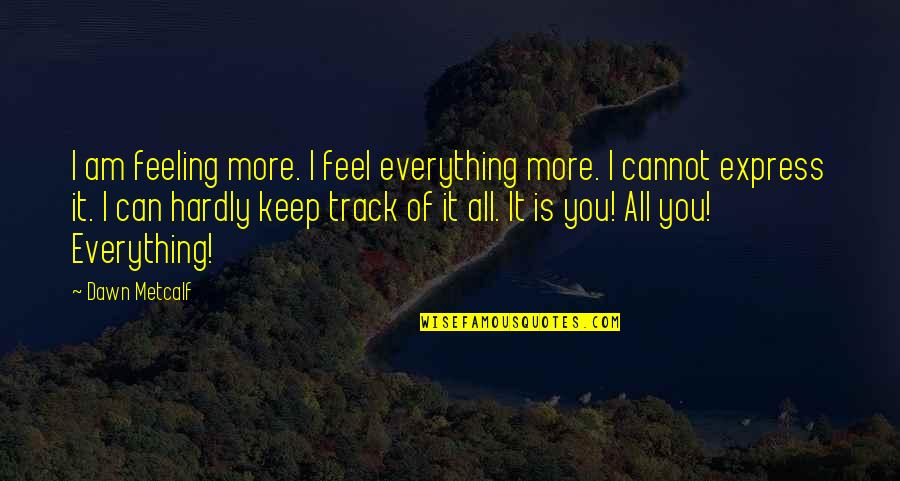 I am feeling more. I feel everything more. I
cannot express
it. I can hardly keep track of it all. It is you! All you! Everything! —
Dawn Metcalf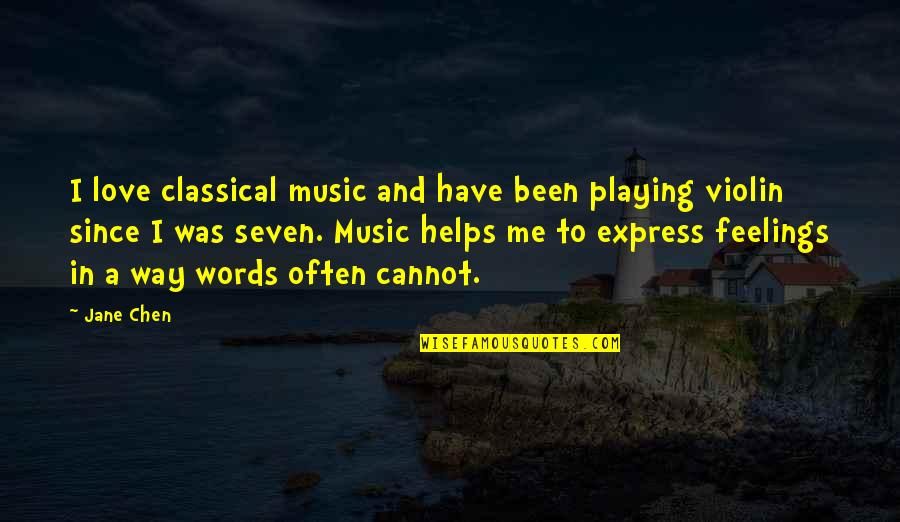 I love classical music and have been playing violin since I was seven. Music helps me to express feelings in a way words often cannot. —
Jane Chen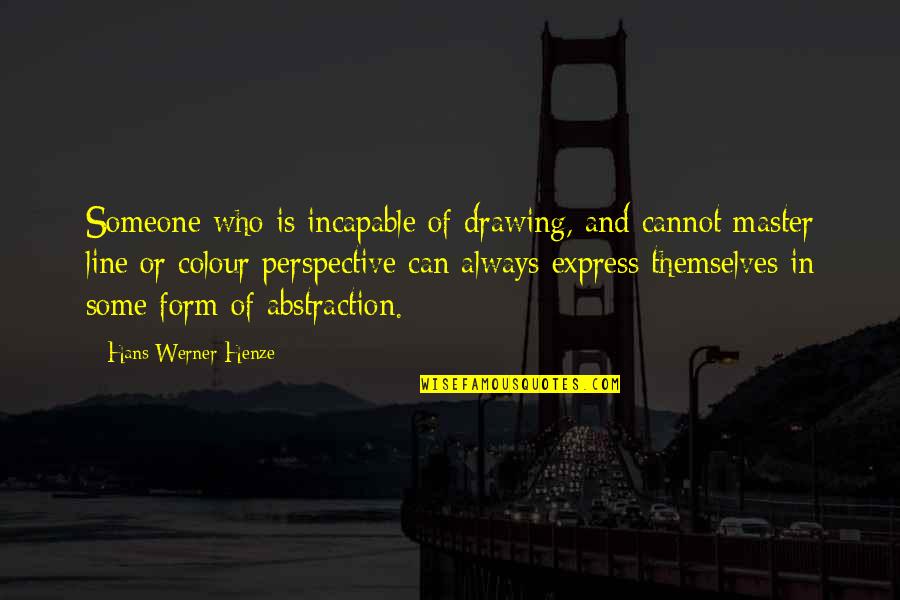 Someone who is incapable of drawing, and cannot master line or colour perspective can always express themselves in some form of abstraction. —
Hans Werner Henze