Can Trust A Man Quotes
Collection of top 34 famous quotes about Can Trust A Man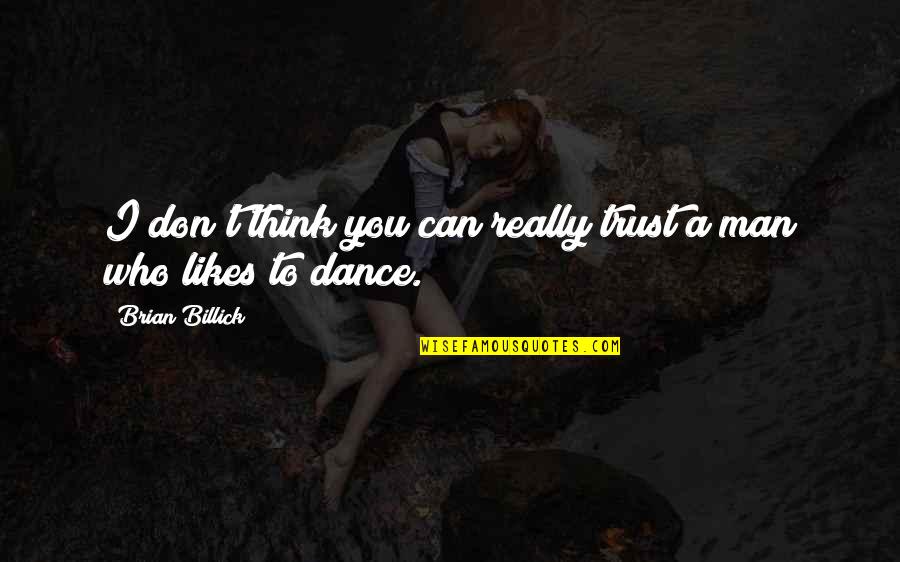 I don't think you can really trust a man who likes to dance.
—
Brian Billick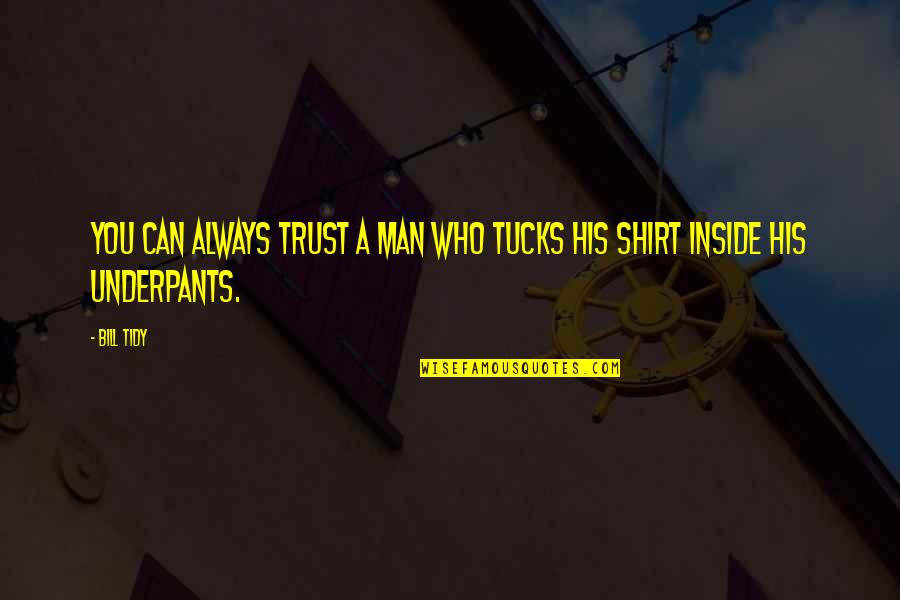 You can always trust a man who tucks his shirt inside his underpants.
—
Bill Tidy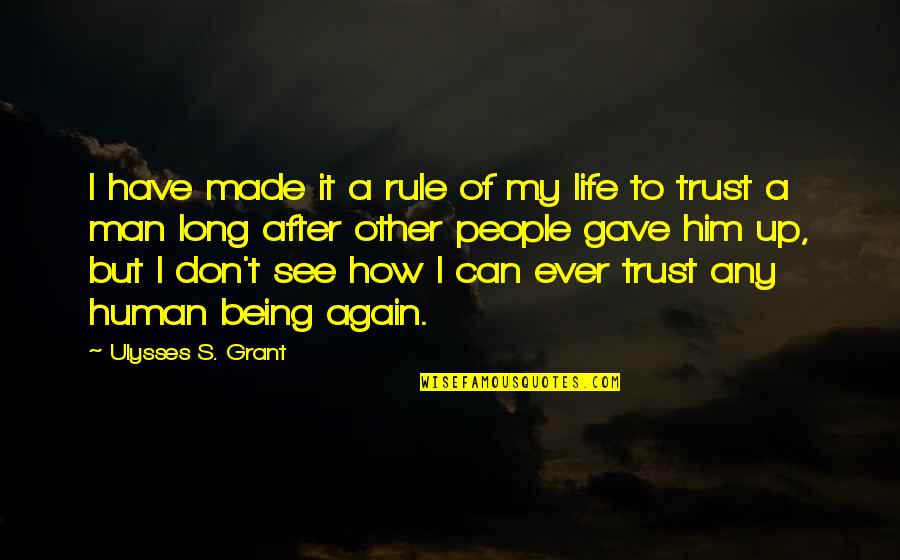 I have made it a rule of my life to trust a man long after other people gave him up, but I don't see how I can ever trust any human being again.
—
Ulysses S. Grant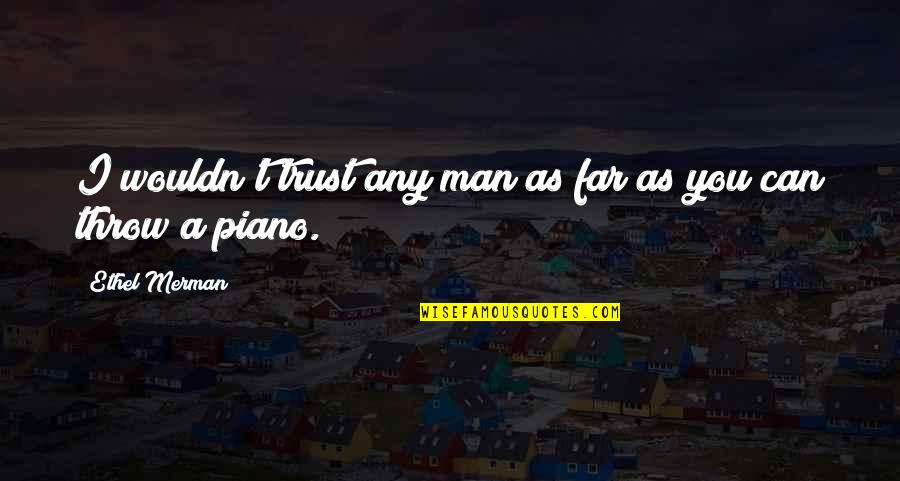 I wouldn't trust any man as far as you can throw a piano.
—
Ethel Merman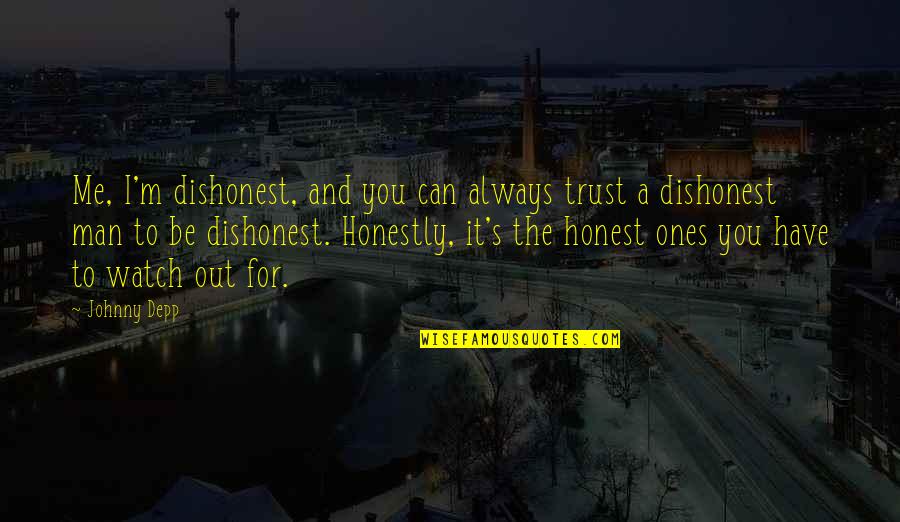 Me, I'm dishonest, and you can always trust a dishonest man to be dishonest. Honestly, it's the honest ones you have to watch out for.
—
Johnny Depp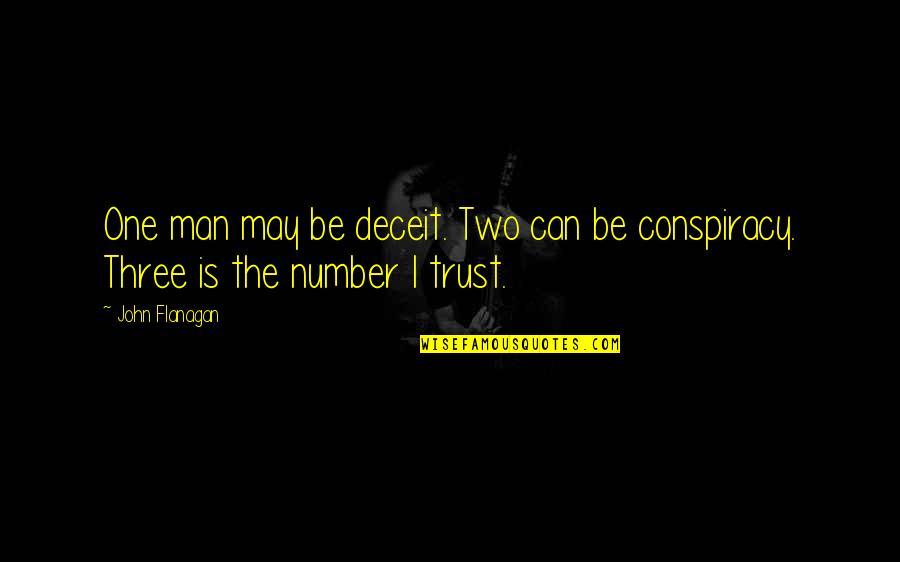 One man may be deceit. Two can be conspiracy. Three is the number I trust.
—
John Flanagan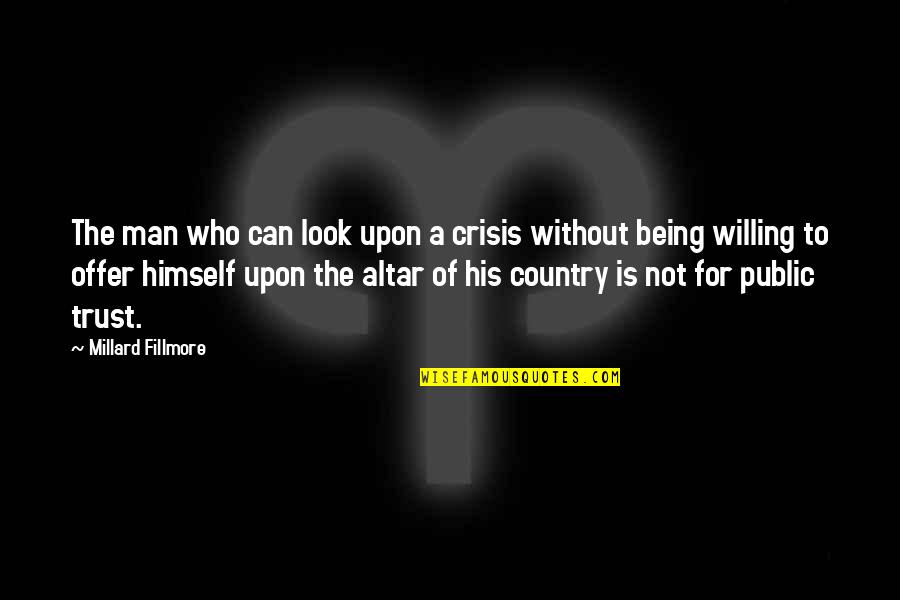 The man who can look upon a crisis without being willing to offer himself upon the altar of his country is not for public trust.
—
Millard Fillmore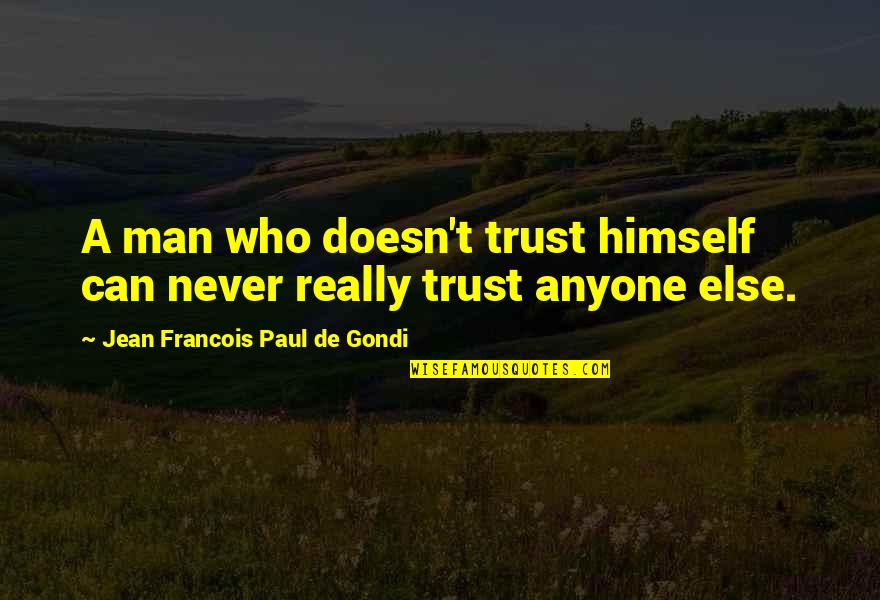 A man who doesn't trust himself can never really trust anyone else.
—
Jean Francois Paul De Gondi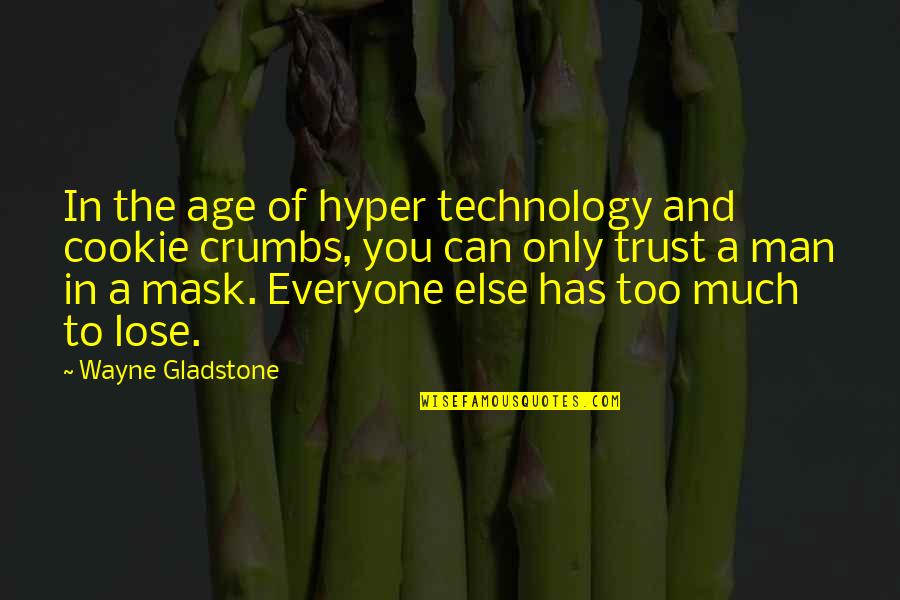 In the age of hyper technology and cookie crumbs, you can only trust a man in a mask. Everyone else has too much to lose.
—
Wayne Gladstone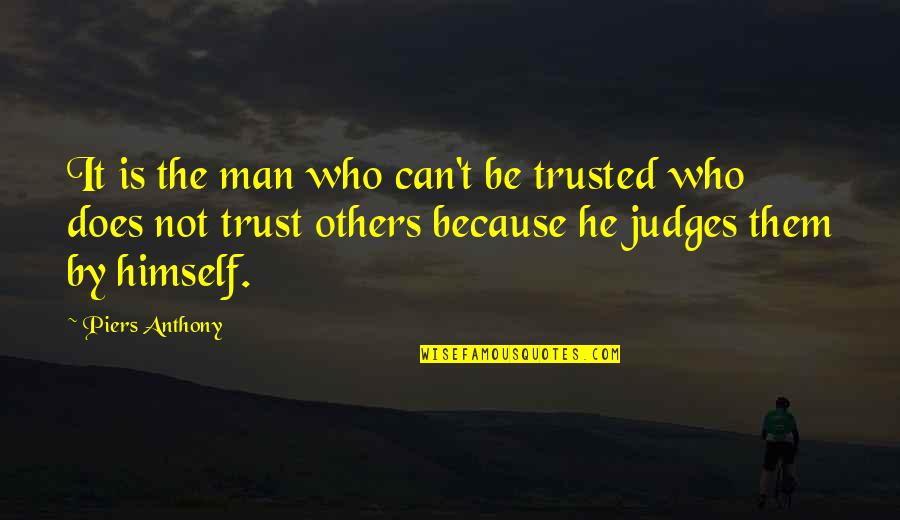 It is the man who can't be trusted who does not trust others because he judges them by himself.
—
Piers Anthony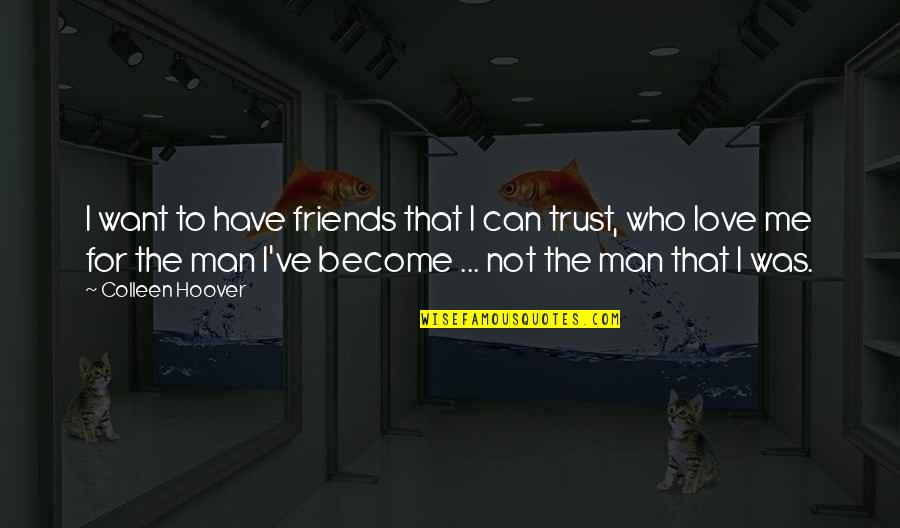 I want to have friends that I can trust, who love me for the man I've become ... not the man that I was.
—
Colleen Hoover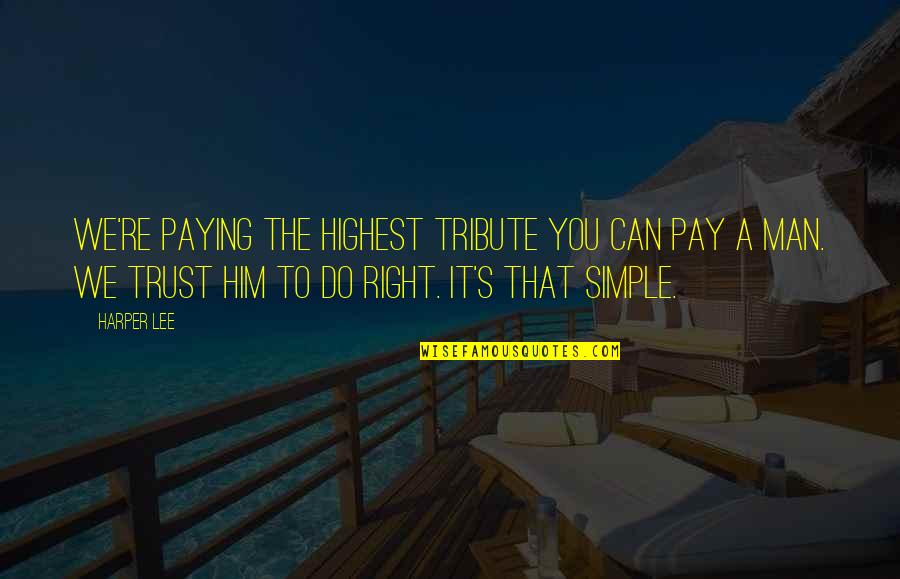 We're paying the highest tribute you can pay a man. We trust him to do right. It's that simple.
—
Harper Lee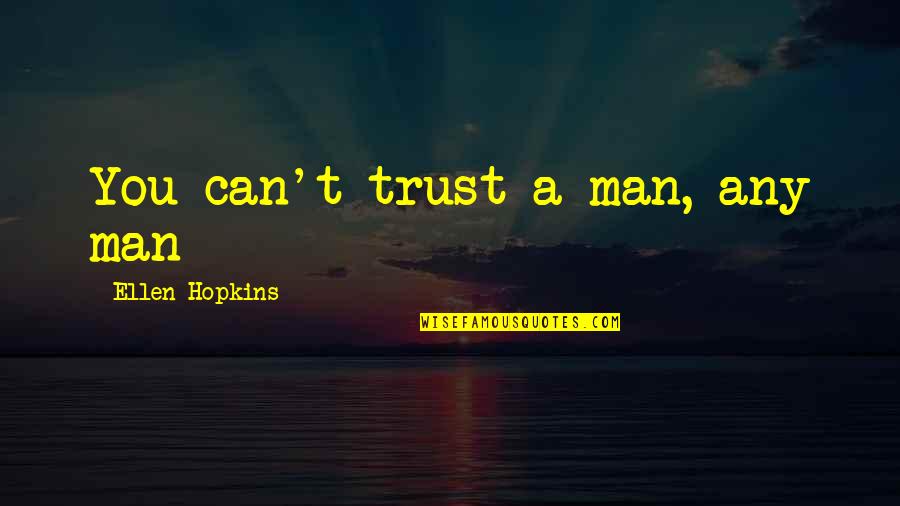 You can't trust a man, any man —
Ellen Hopkins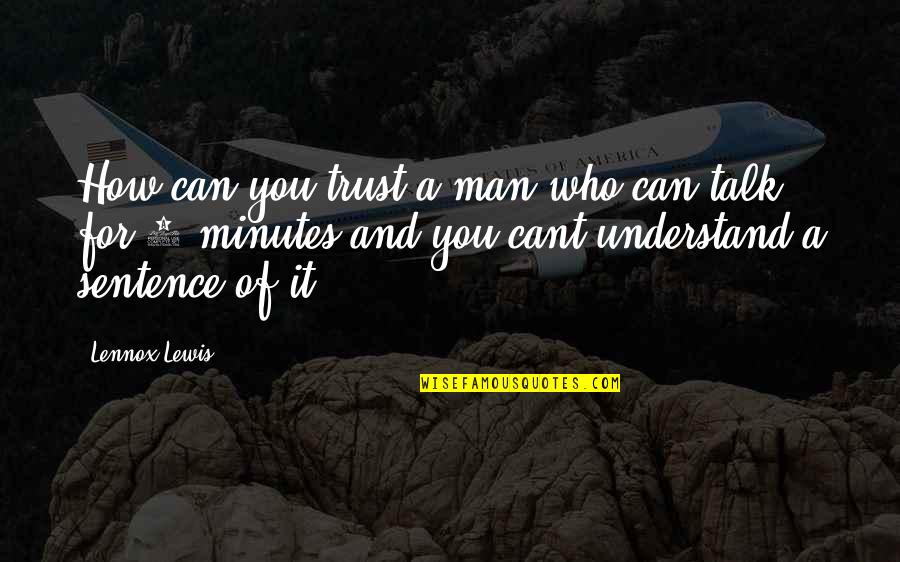 How can you trust a man who can talk for 5 minutes and you cant understand a sentence of it! —
Lennox Lewis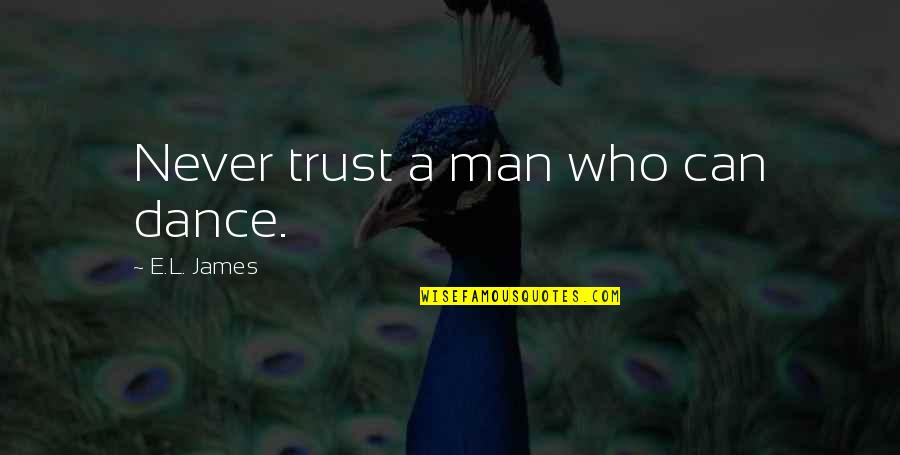 Never trust a man who can dance. —
E.L. James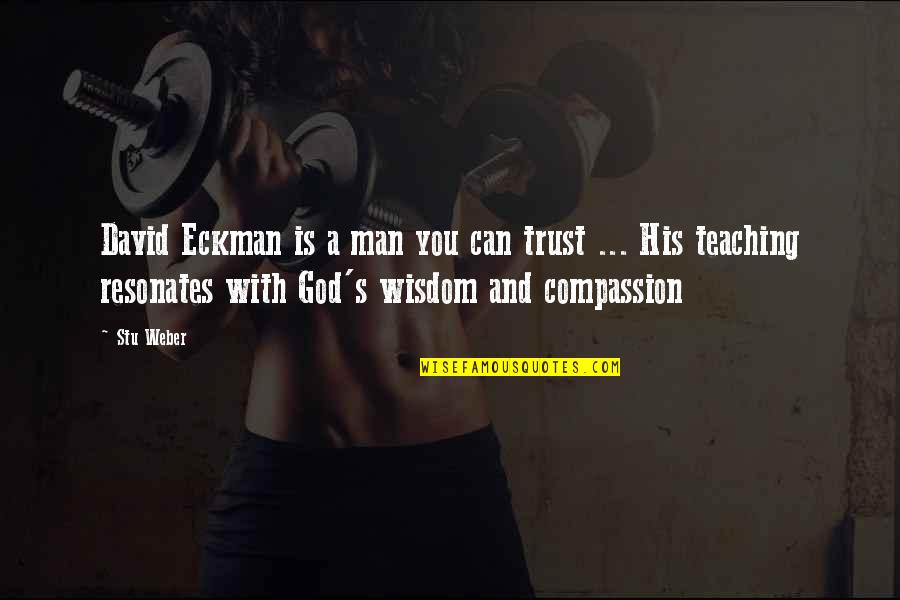 David Eckman is a man you can trust ... His teaching resonates with God's wisdom and compassion —
Stu Weber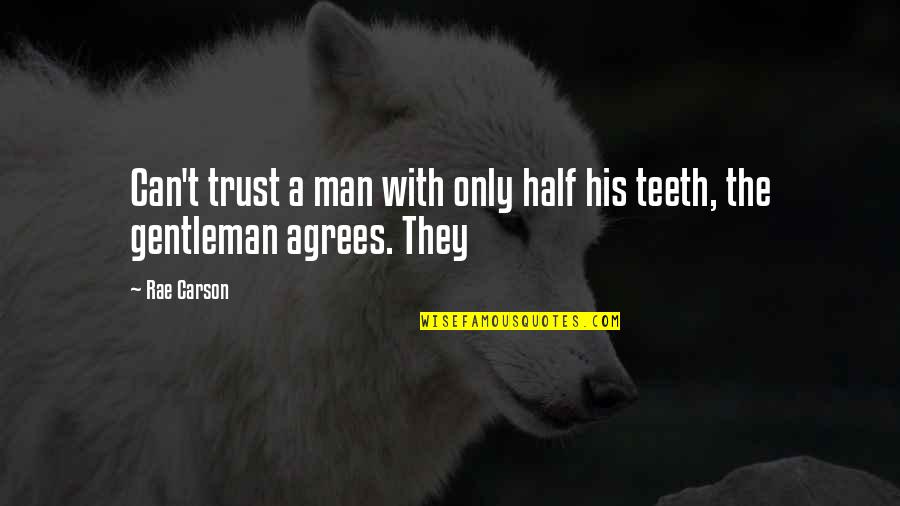 Can't trust a man with only half his teeth, the gentleman agrees. They —
Rae Carson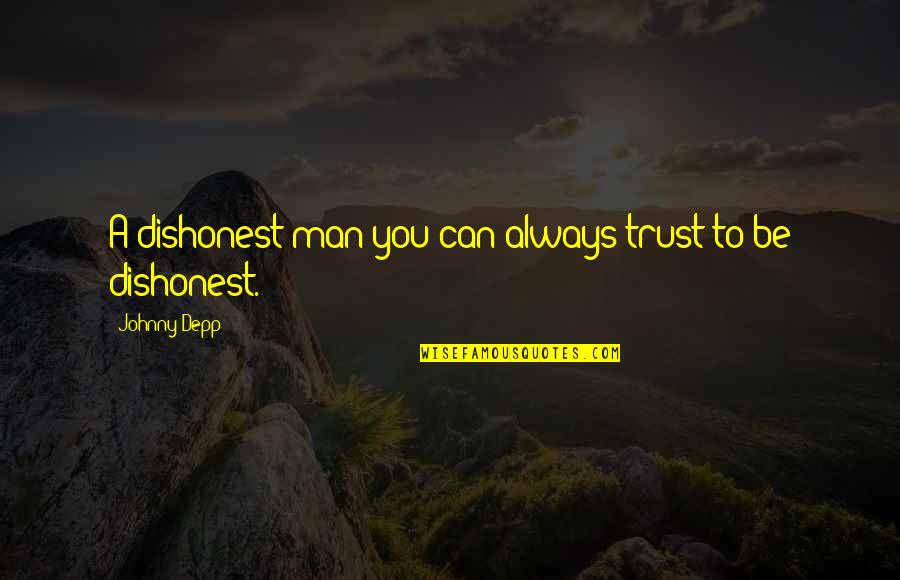 A dishonest man you can always trust to be dishonest. —
Johnny Depp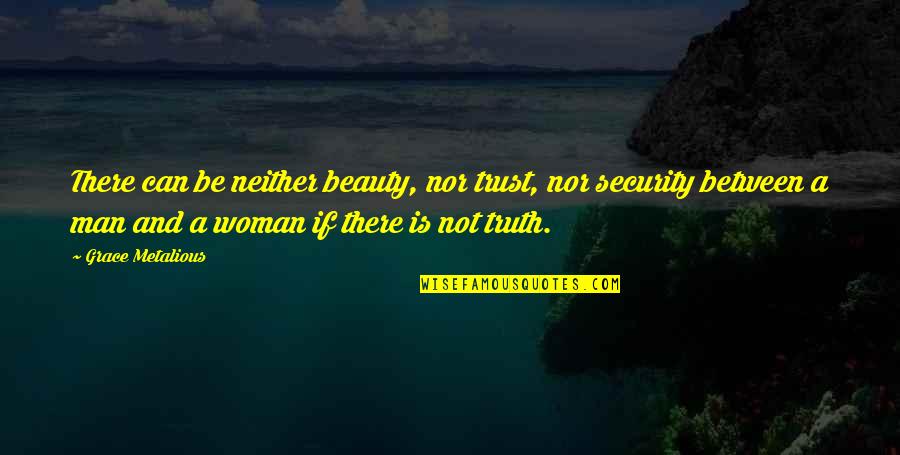 There can be neither beauty, nor trust, nor security between a man and a woman if there is not truth. —
Grace Metalious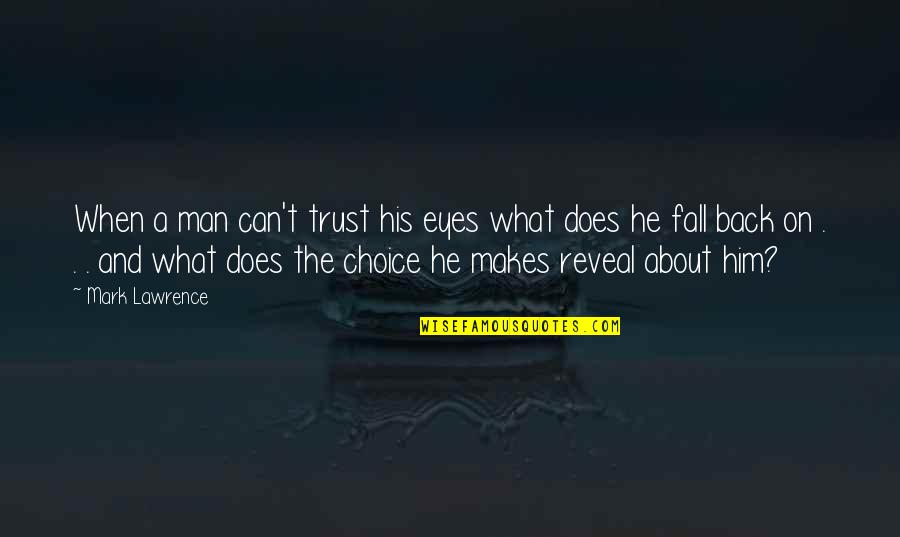 When a man can't trust his eyes what does he fall back on . . . and what does the choice he makes reveal about him? —
Mark Lawrence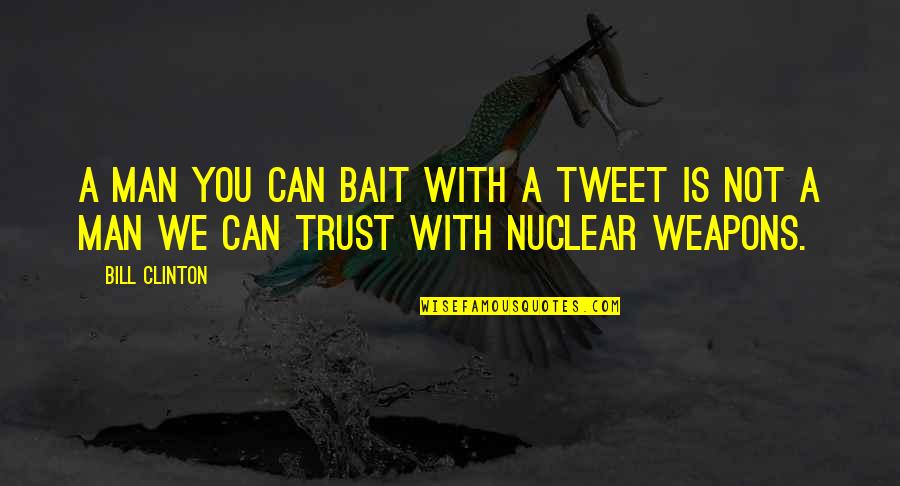 A man you can bait with a tweet is not a man we can trust with nuclear weapons. —
Bill Clinton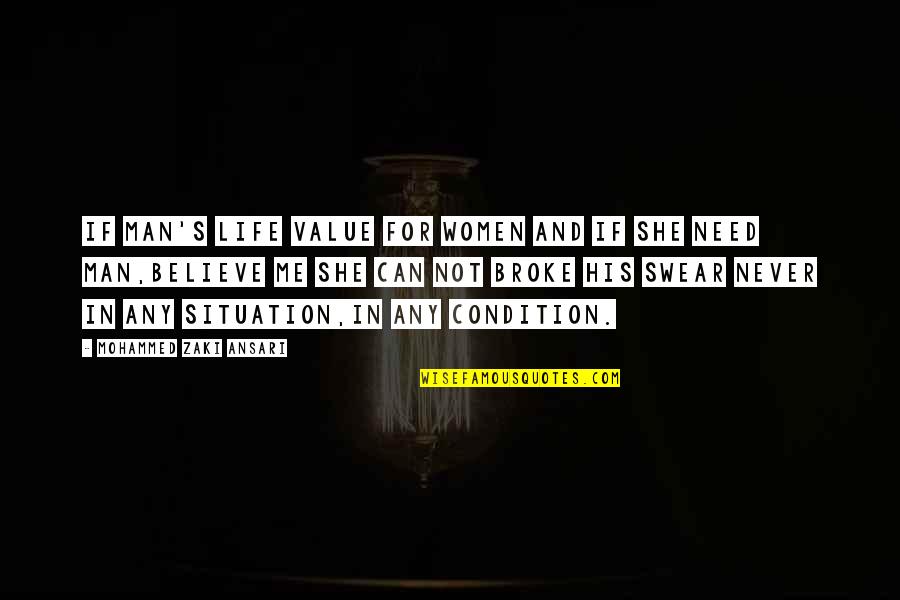 if man's life value for women and if she need man,believe me she can not Broke his swear never in any situation,in any condition. —
Mohammed Zaki Ansari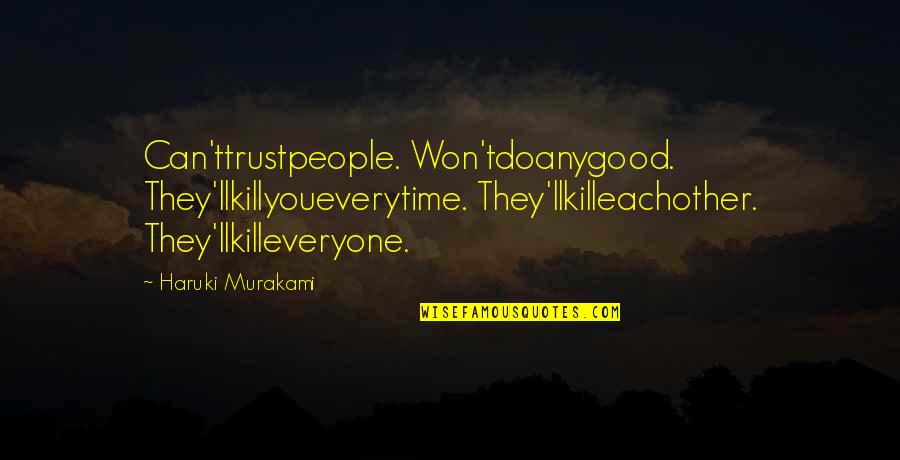 Can'ttrustpeople. Won'tdoanygood. They'llkillyoueverytime. They'llkilleachother. They'llkilleveryone. —
Haruki Murakami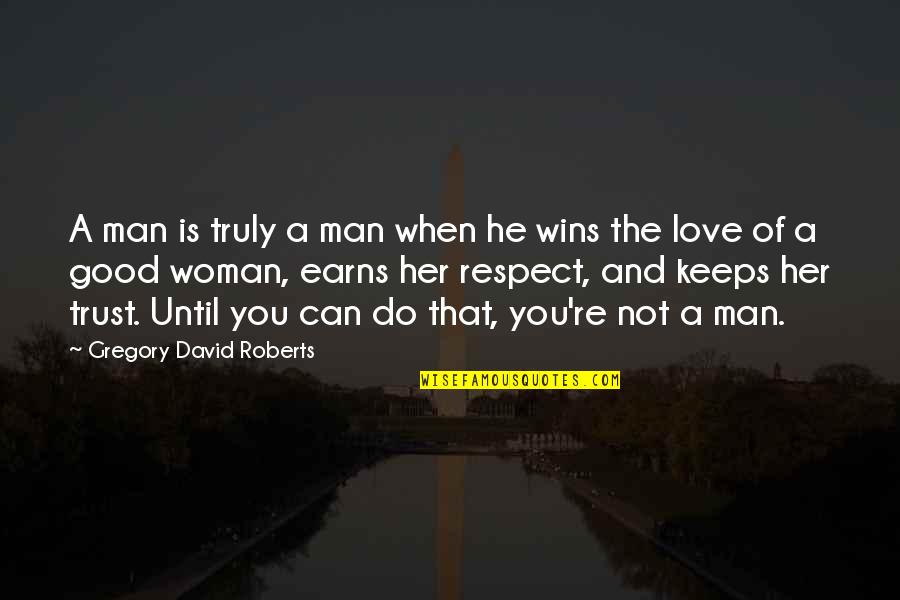 A man is truly a man when he wins the love of a good woman, earns her respect, and keeps her trust. Until you can do that, you're not a man. —
Gregory David Roberts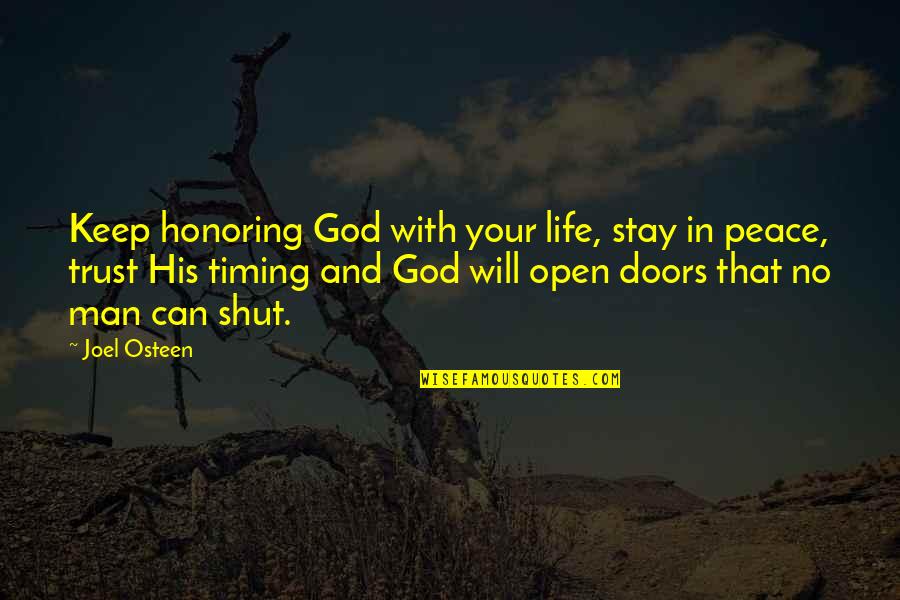 Keep honoring God with your life, stay in peace, trust His timing and God will open doors that no man can shut. —
Joel Osteen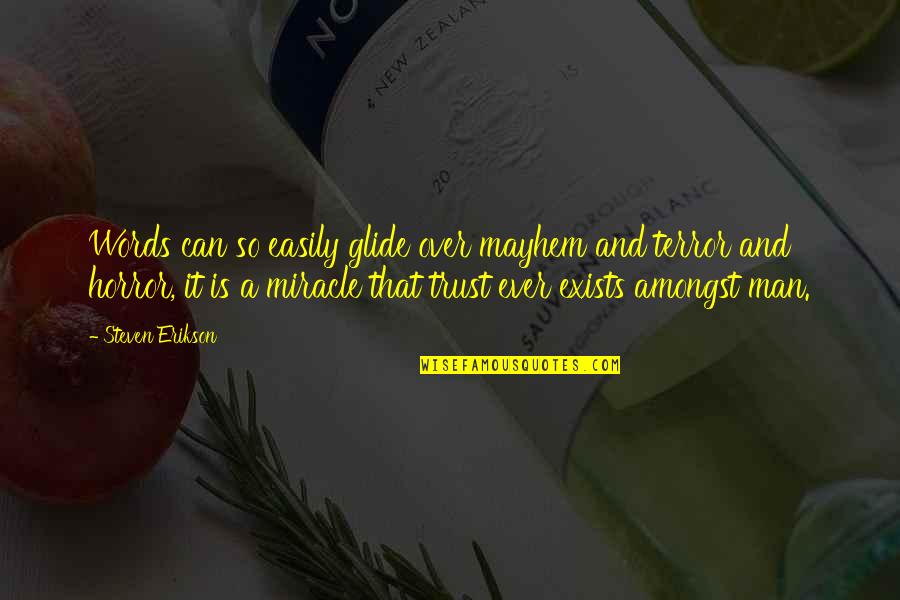 Words can so easily glide over mayhem and terror and horror, it is a miracle that trust ever exists amongst man. —
Steven Erikson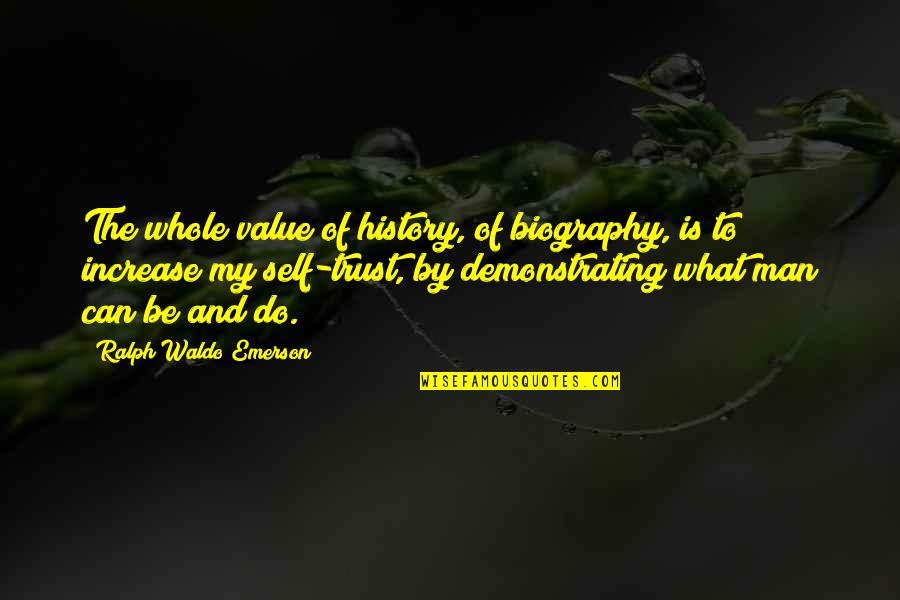 The whole value of history, of biography, is to increase my self-trust, by demonstrating what man can be and do. —
Ralph Waldo Emerson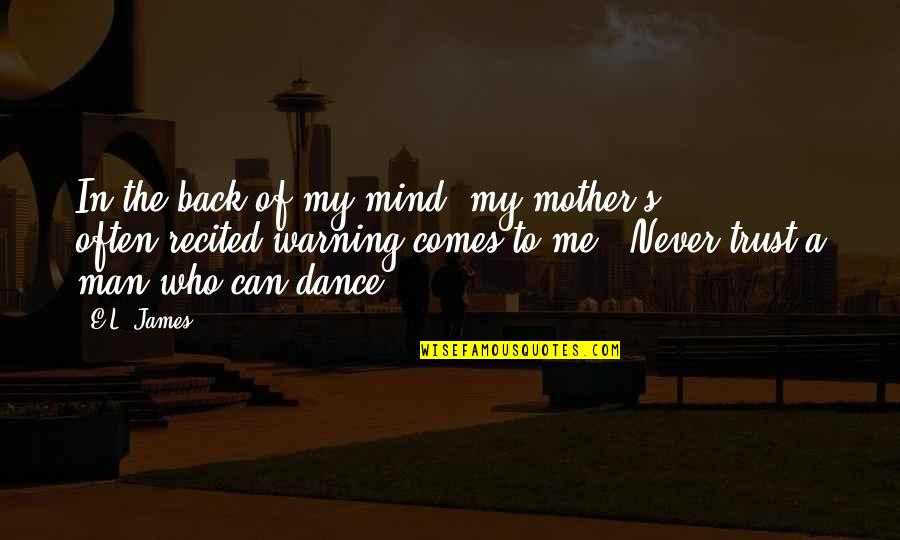 In the back of my mind, my mother's often-recited warning comes to me: 'Never trust a man who can dance. —
E.L. James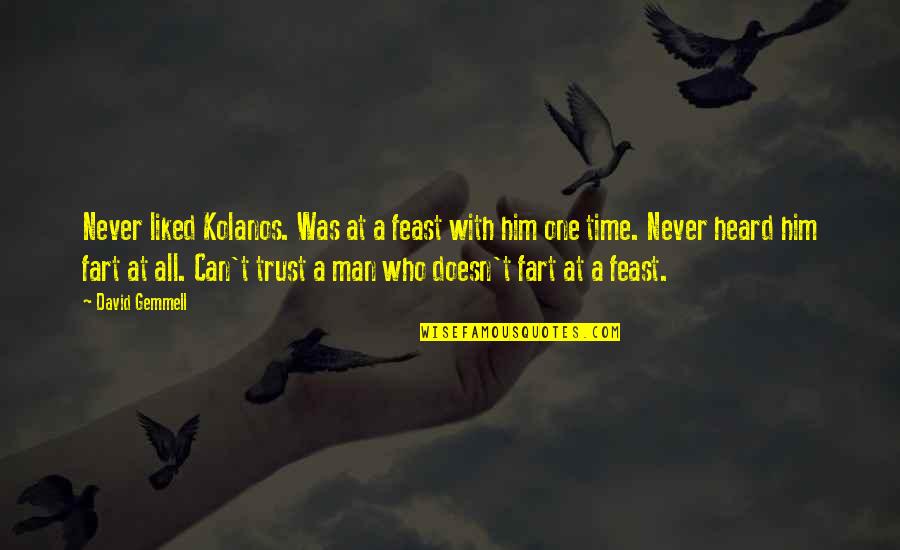 Never liked Kolanos. Was at a feast with him one time. Never heard him fart at all. Can't trust a man who doesn't fart at a feast. —
David Gemmell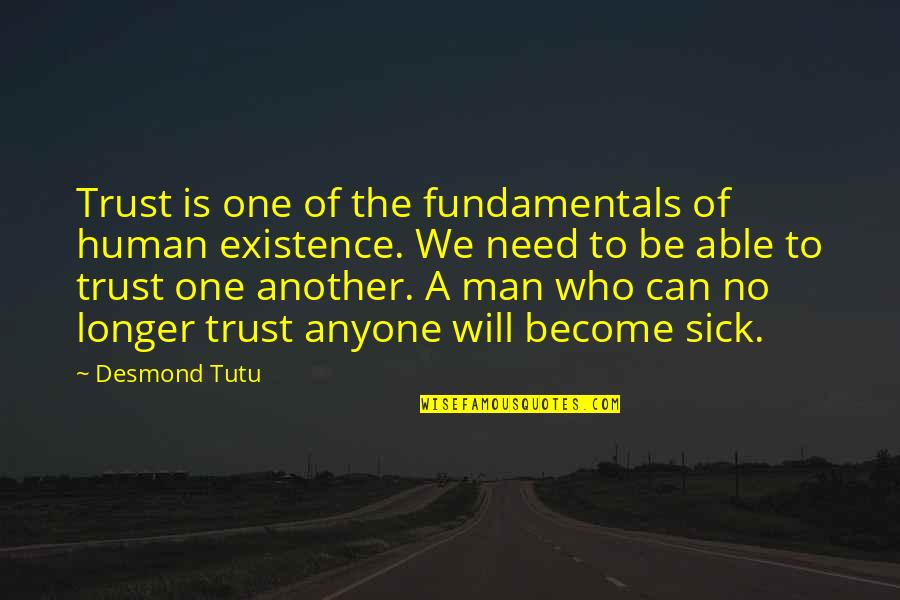 Trust is one of the fundamentals of human existence. We need to be able to trust one another. A man who can no longer trust anyone will become sick. —
Desmond Tutu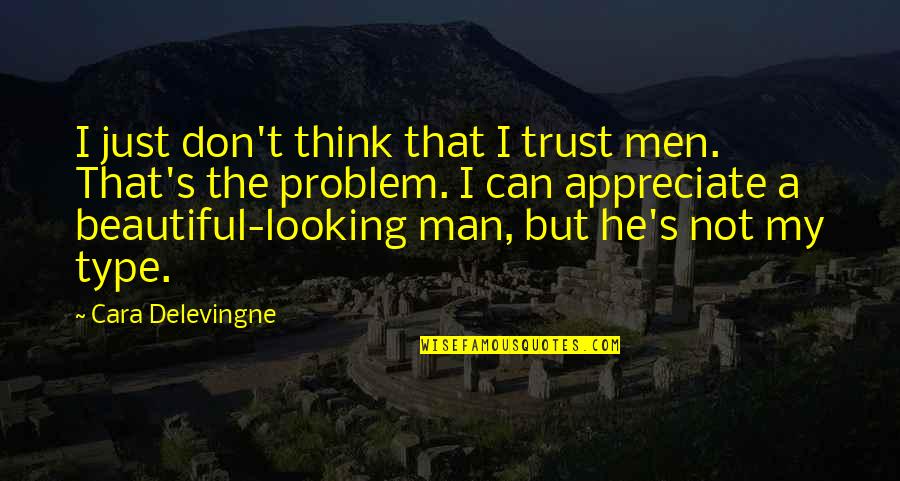 I just don't think that I trust men. That's the problem. I can appreciate a beautiful-looking man, but he's not my type. —
Cara Delevingne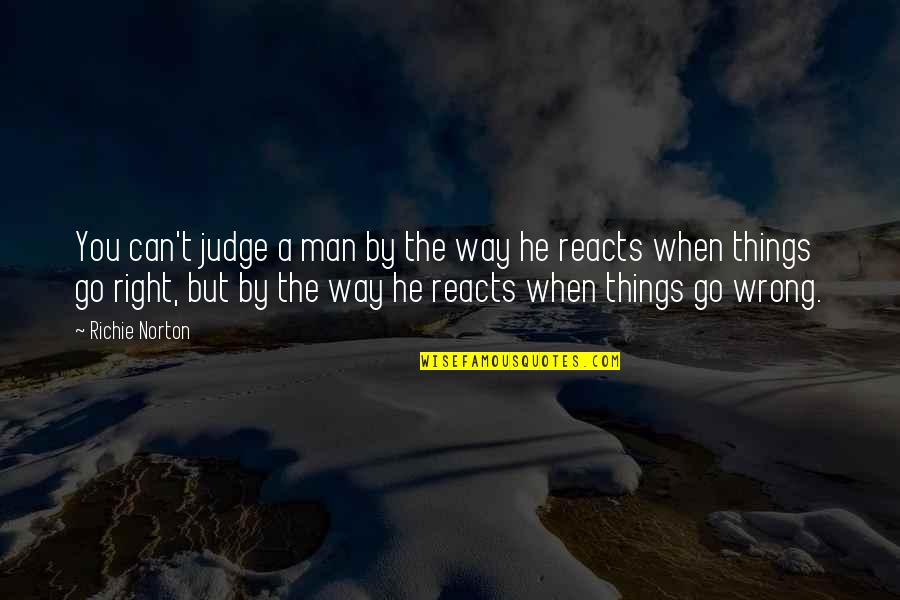 You can't judge a man by the way he reacts when things go right, but by the way he reacts when things go wrong. —
Richie Norton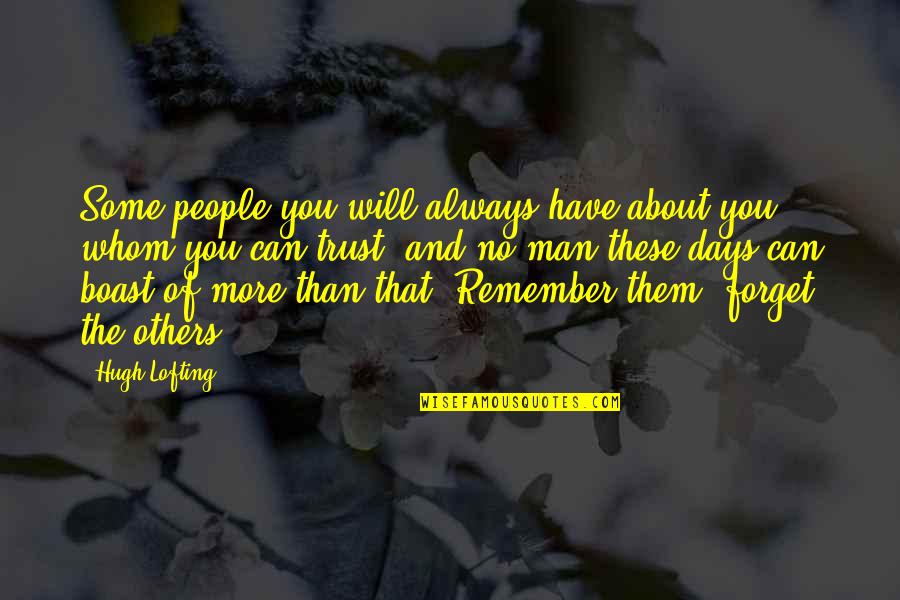 Some people you will always have about you whom you can trust, and no man these days can boast of more than that. Remember them; forget the others. —
Hugh Lofting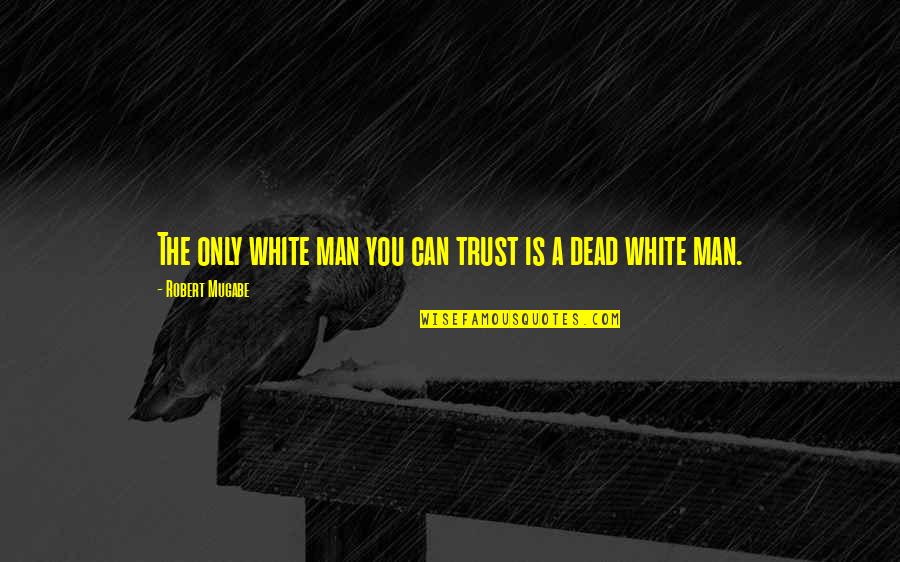 The only white man you can trust is a dead white man. —
Robert Mugabe