Bumps In Life Quotes
Collection of top 14 famous quotes about Bumps In Life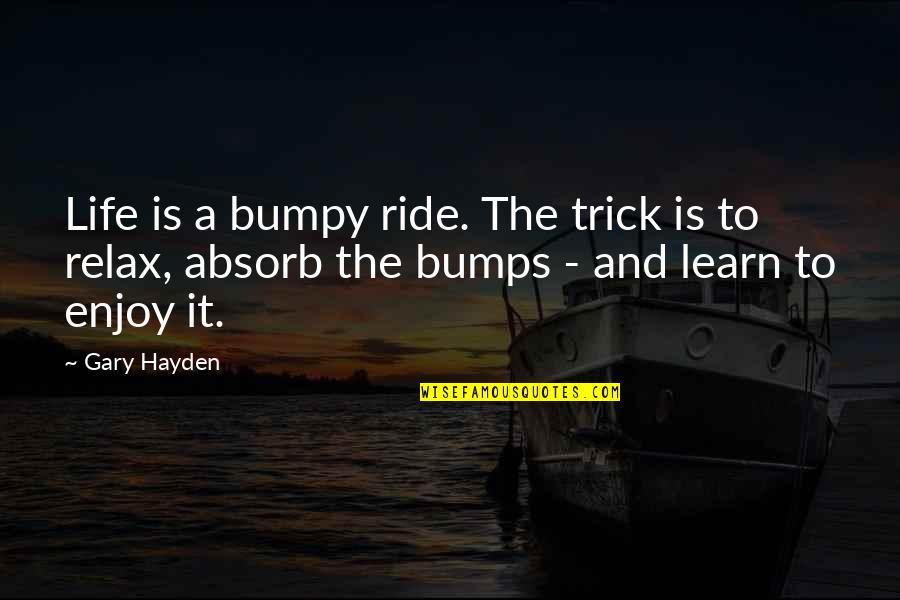 Life is a bumpy ride. The trick is to relax, absorb the bumps - and learn to enjoy it.
—
Gary Hayden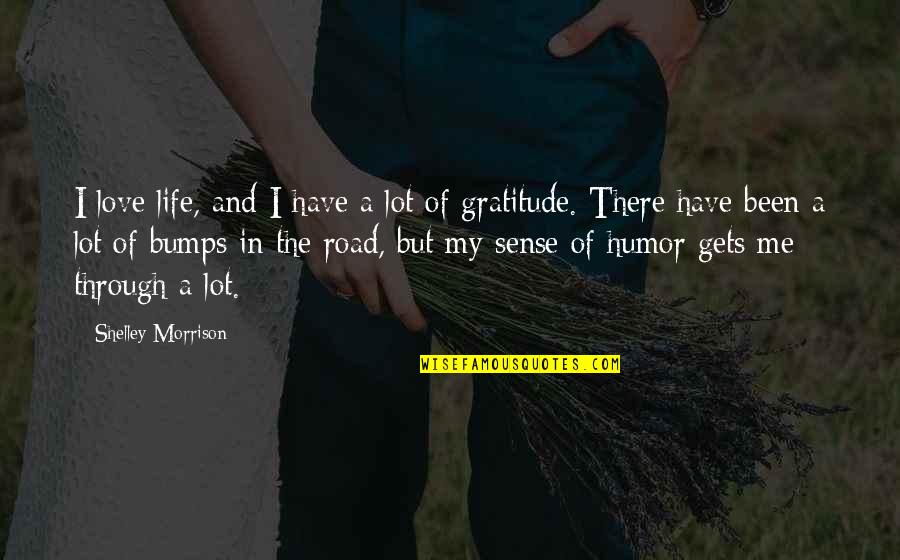 I love life, and I have a lot of gratitude. There have been a lot of bumps in the road, but my sense of humor gets me through a lot.
—
Shelley Morrison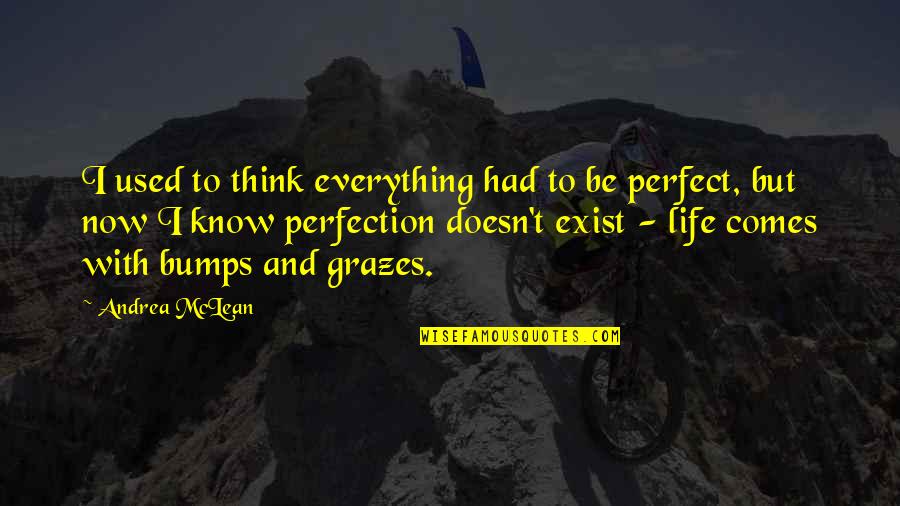 I used to think everything had to be perfect, but now I know perfection doesn't exist - life comes with bumps and grazes.
—
Andrea McLean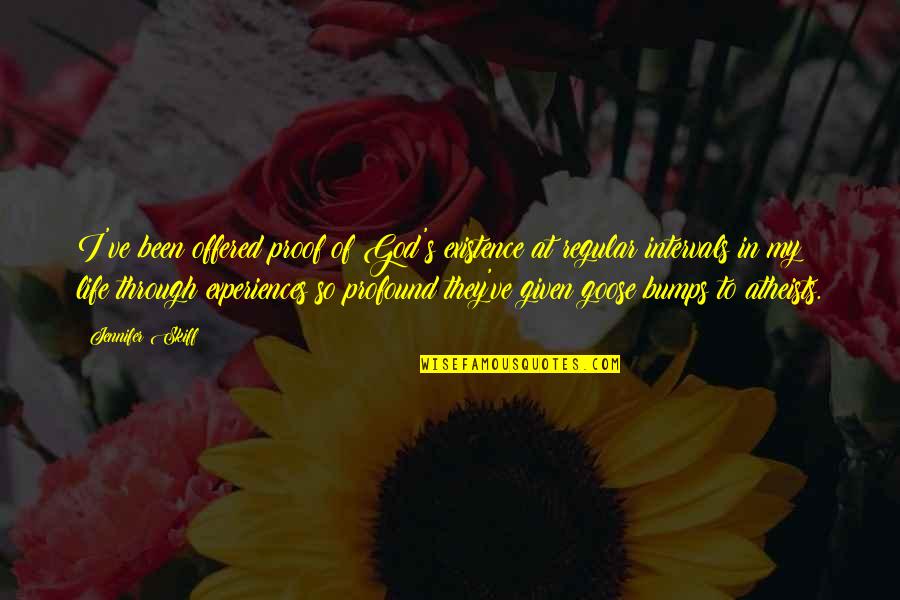 I've been offered proof of God's existence at regular intervals in my life through experiences so profound they've given goose bumps to atheists.
—
Jennifer Skiff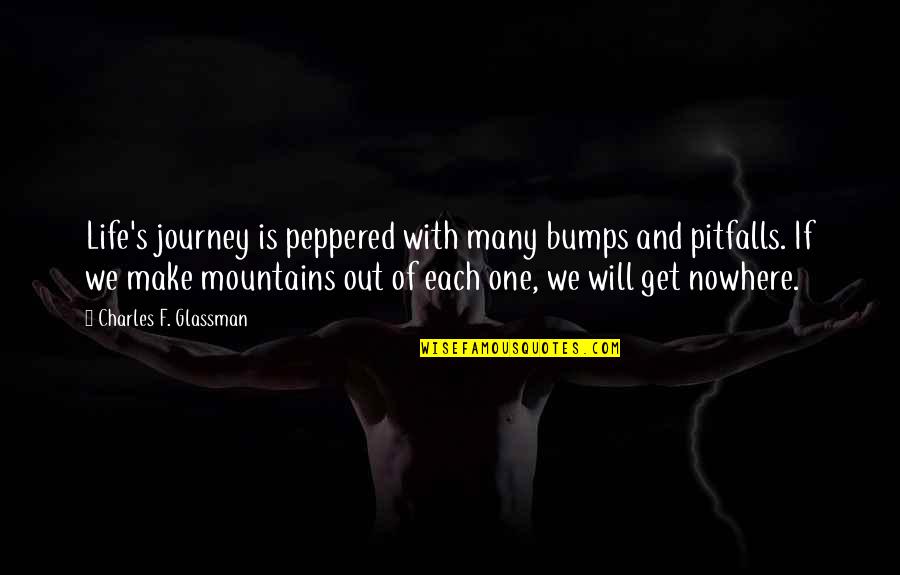 Life's journey is peppered with many bumps and pitfalls. If we make mountains out of each one, we will get nowhere.
—
Charles F. Glassman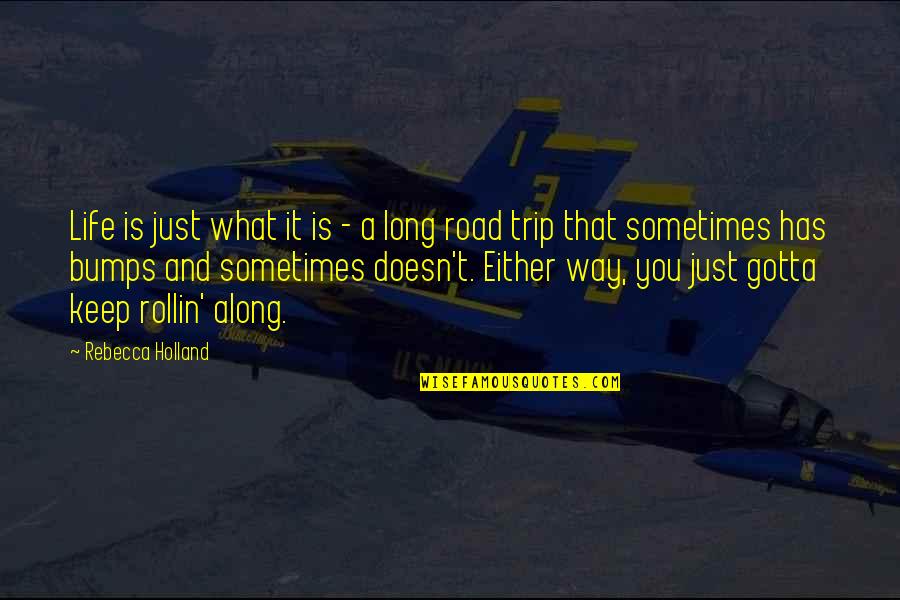 Life is just what it is - a long road trip that sometimes has bumps and sometimes doesn't. Either way, you just gotta keep rollin' along.
—
Rebecca Holland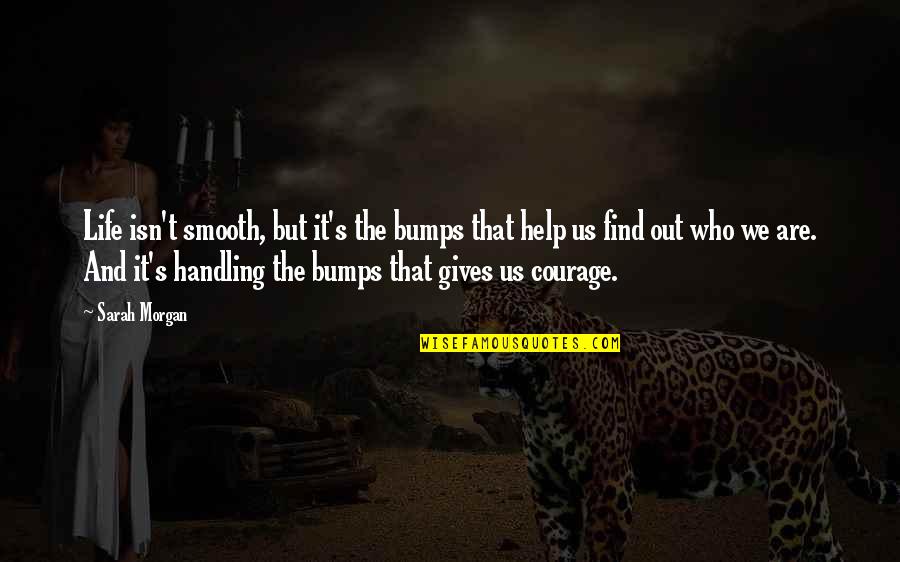 Life isn't smooth, but it's the bumps that help us find out who we are. And it's handling the bumps that gives us courage.
—
Sarah Morgan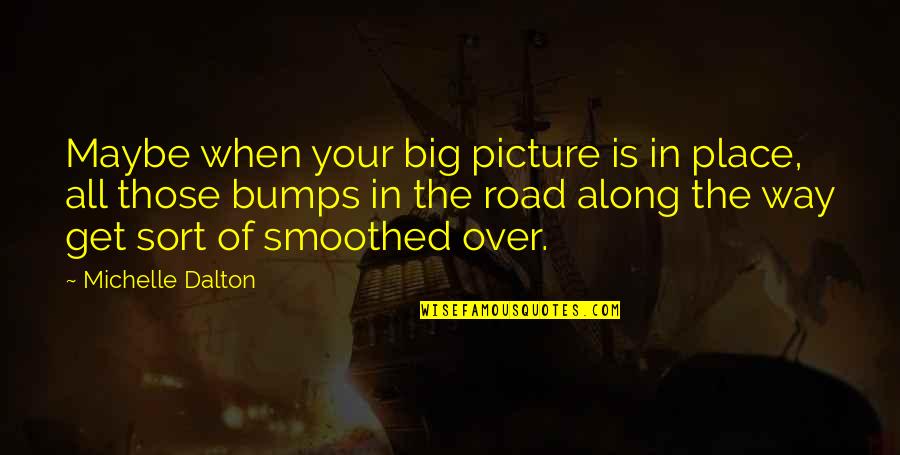 Maybe when your big picture is in place, all those bumps in the road along the way get sort of smoothed over. —
Michelle Dalton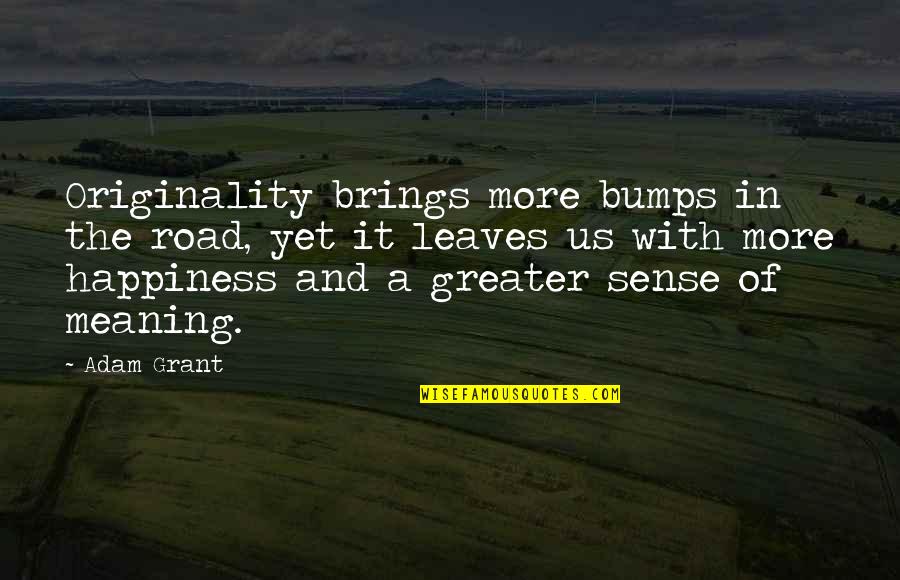 Originality brings more bumps in the road, yet it leaves us with more happiness and a greater sense of meaning. —
Adam Grant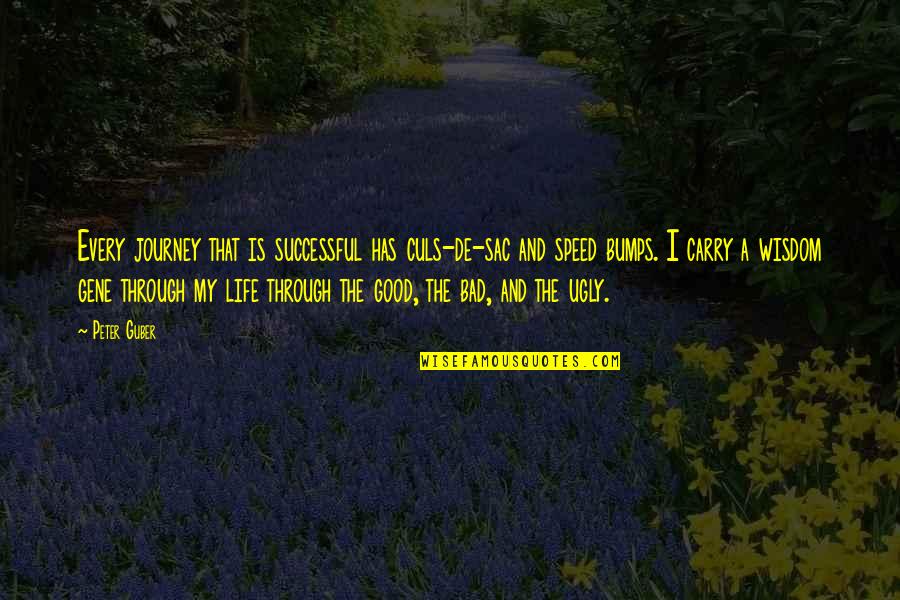 Every journey that is successful has culs-de-sac and speed bumps. I carry a wisdom gene through my life through the good, the bad, and the ugly. —
Peter Guber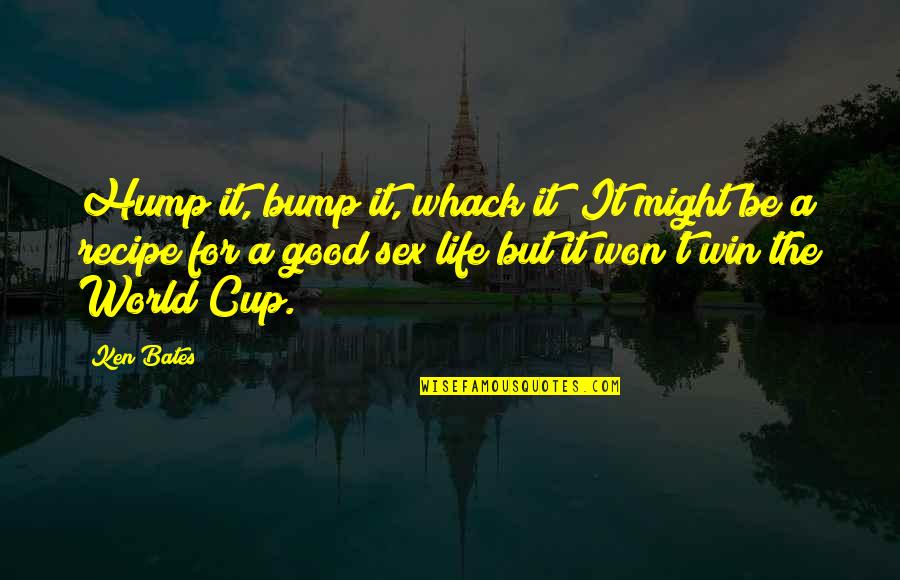 Hump it, bump it, whack it! It might be a recipe for a good sex life but it won't win the World Cup. —
Ken Bates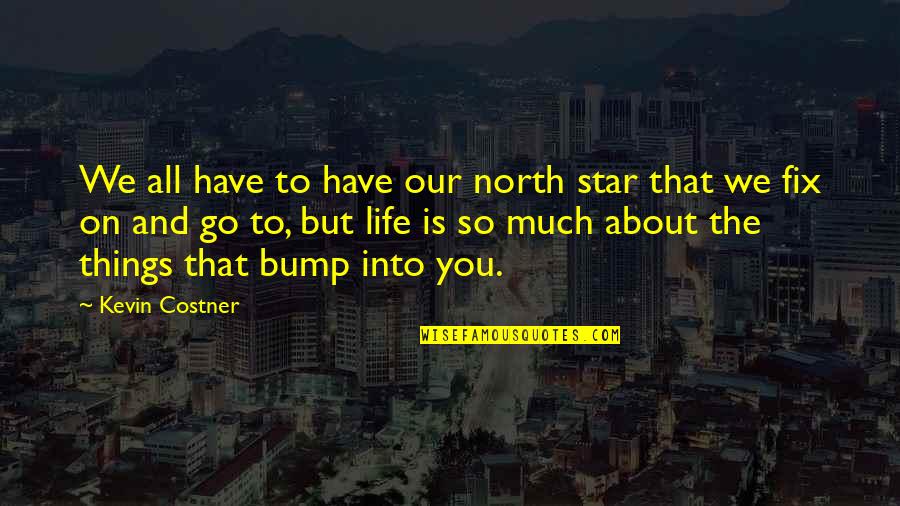 We all have to have our north star that we fix on and go to, but life is so much about the things that bump into you. —
Kevin Costner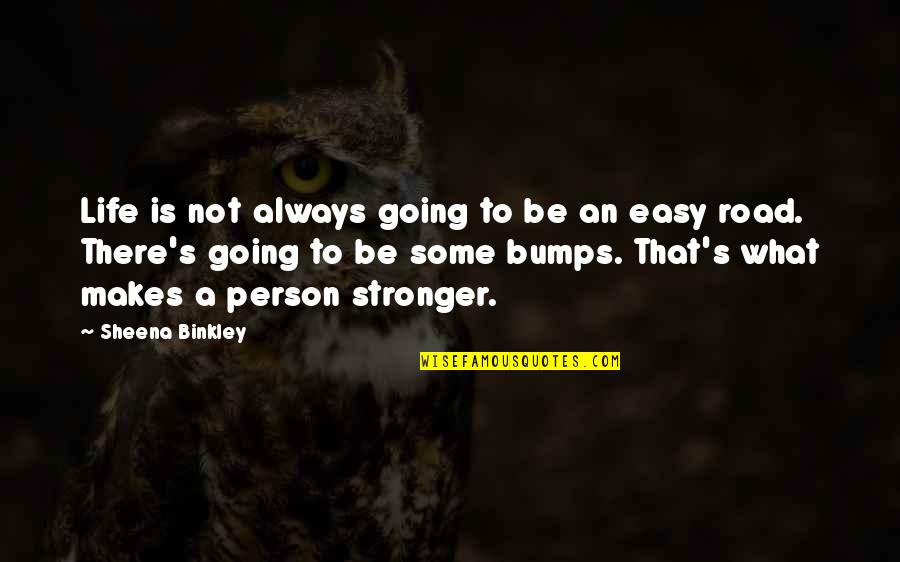 Life is not always going to be an easy road. There's going to be some bumps. That's what makes a person stronger. —
Sheena Binkley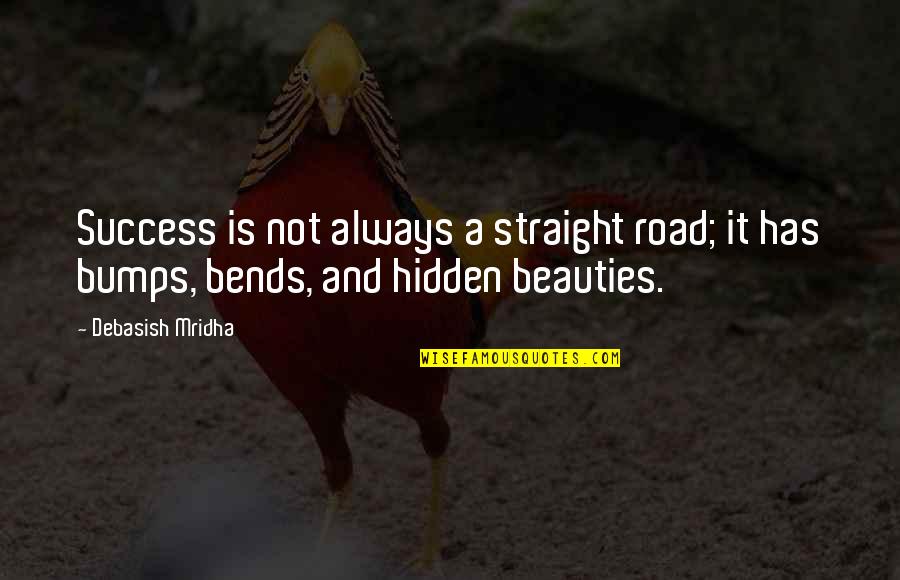 Success is not always a straight road; it has bumps, bends, and hidden beauties. —
Debasish Mridha