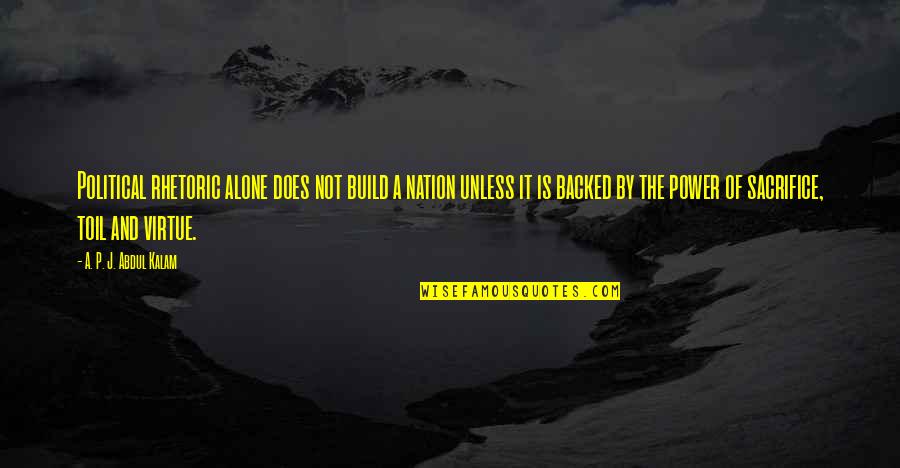 Political rhetoric alone does not build a nation unless it is backed by the power of sacrifice, toil and virtue.
—
A. P. J. Abdul Kalam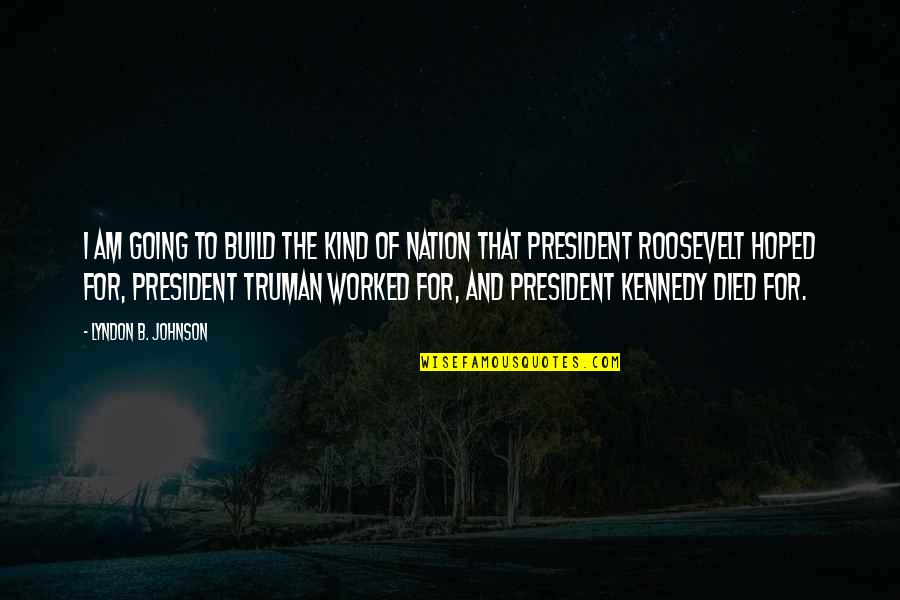 I am going to build the kind of nation that President Roosevelt hoped for, President Truman worked for, and President Kennedy died for.
—
Lyndon B. Johnson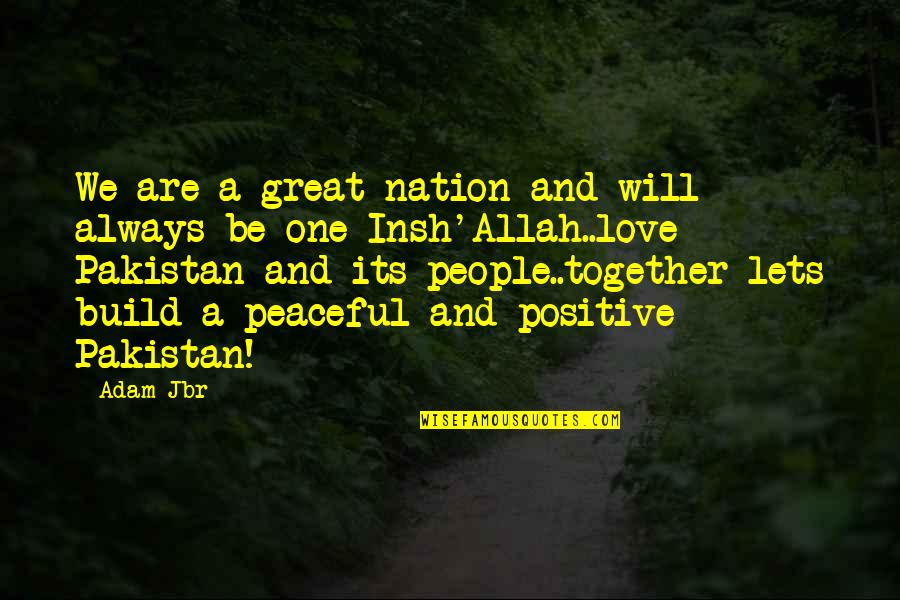 We are a great nation and will always be one Insh'Allah..love Pakistan and its people..together lets build a peaceful and positive Pakistan!
—
Adam Jbr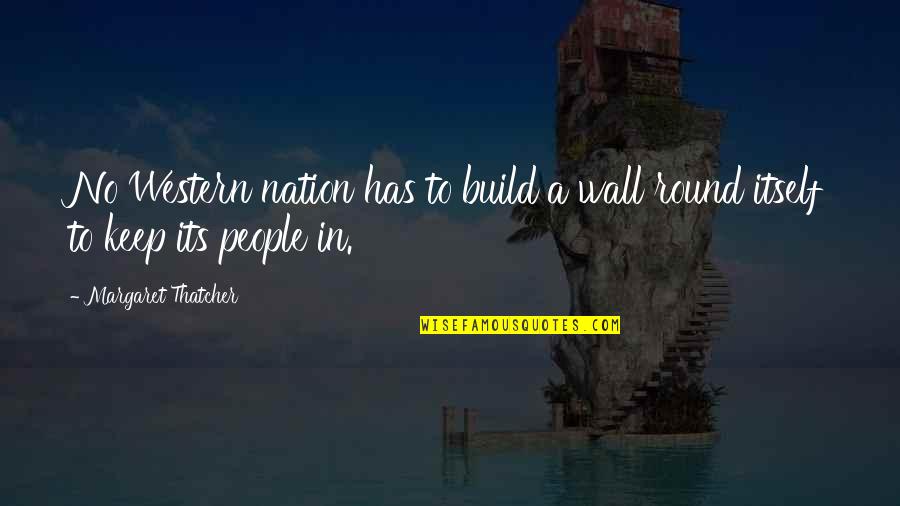 No Western nation has to build a wall round itself to keep its people in.
—
Margaret Thatcher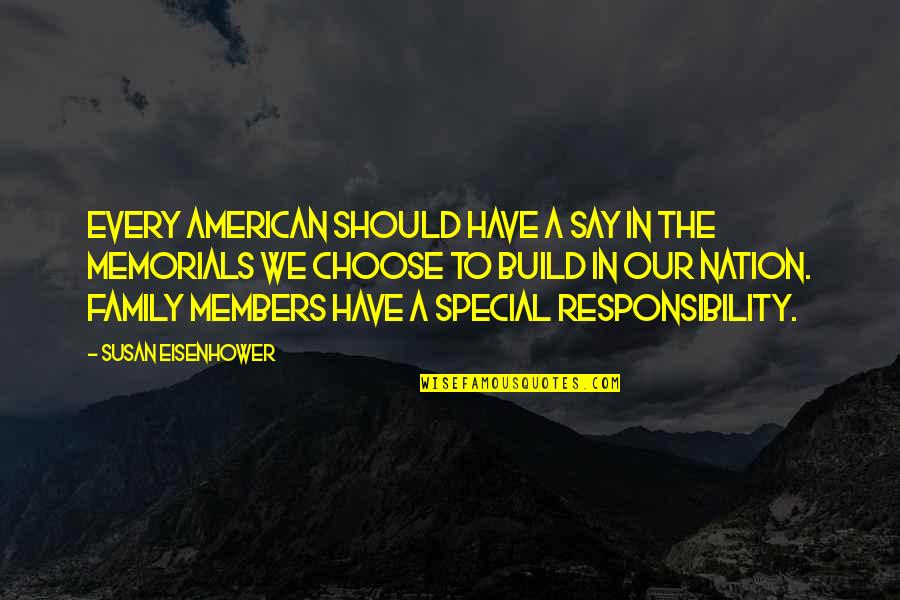 Every American should have a say in the memorials we choose to build in our nation. Family members have a special responsibility.
—
Susan Eisenhower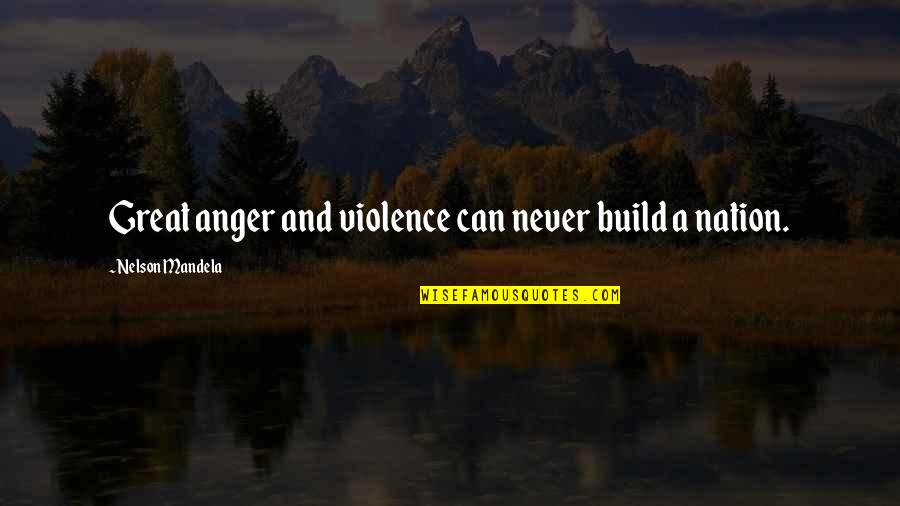 Great anger and violence can never build a nation.
—
Nelson Mandela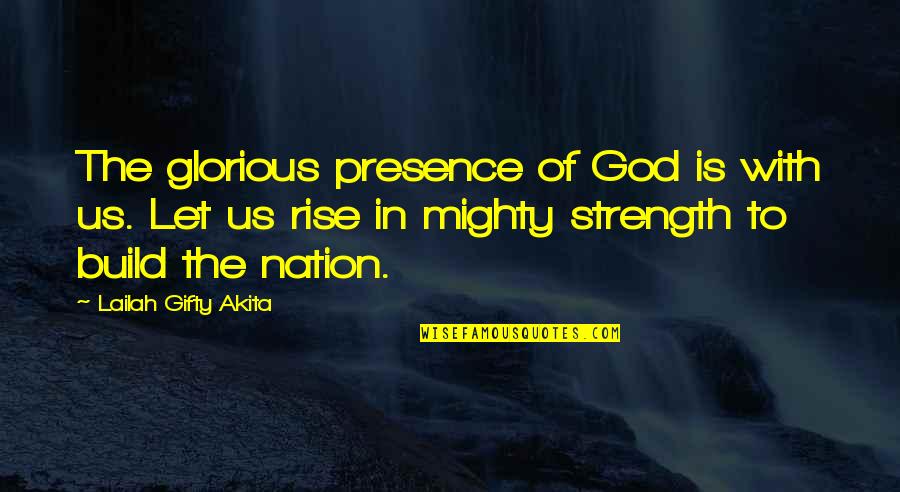 The glorious presence of God is with us. Let us rise in mighty strength to build the nation.
—
Lailah Gifty Akita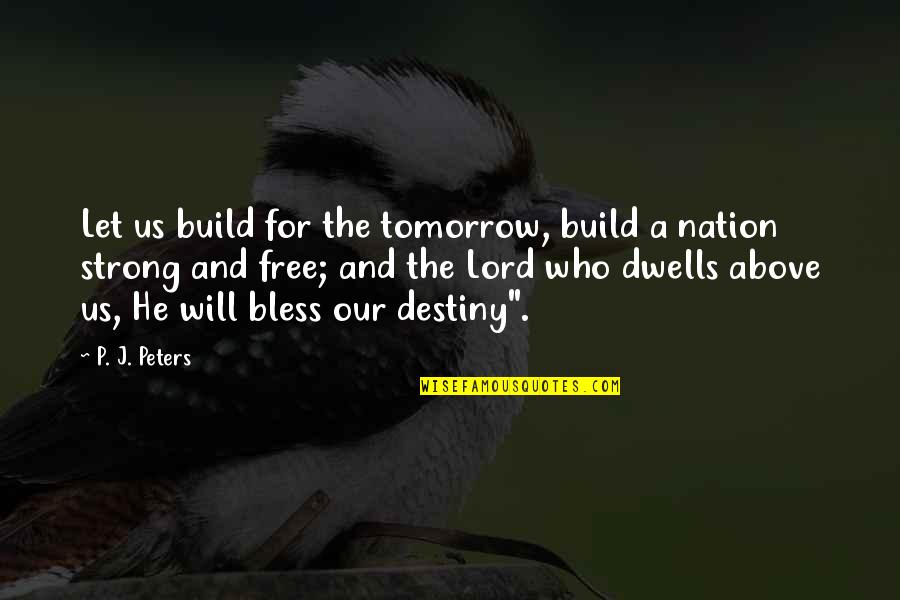 Let us build for the tomorrow, build a nation strong and free; and the Lord who dwells above us, He will bless our destiny". —
P. J. Peters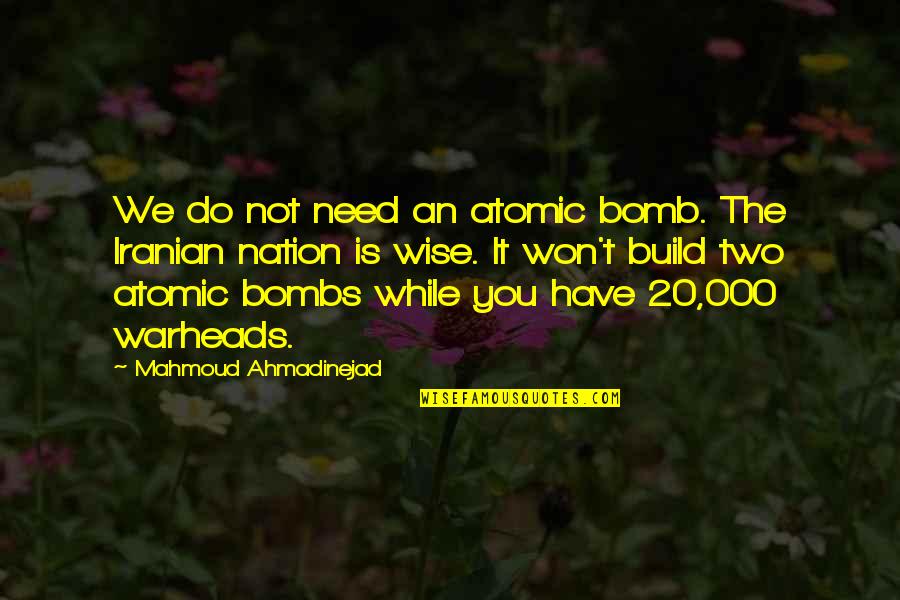 We do not need an atomic bomb. The Iranian nation is wise. It won't build two atomic bombs while you have 20,000 warheads. —
Mahmoud Ahmadinejad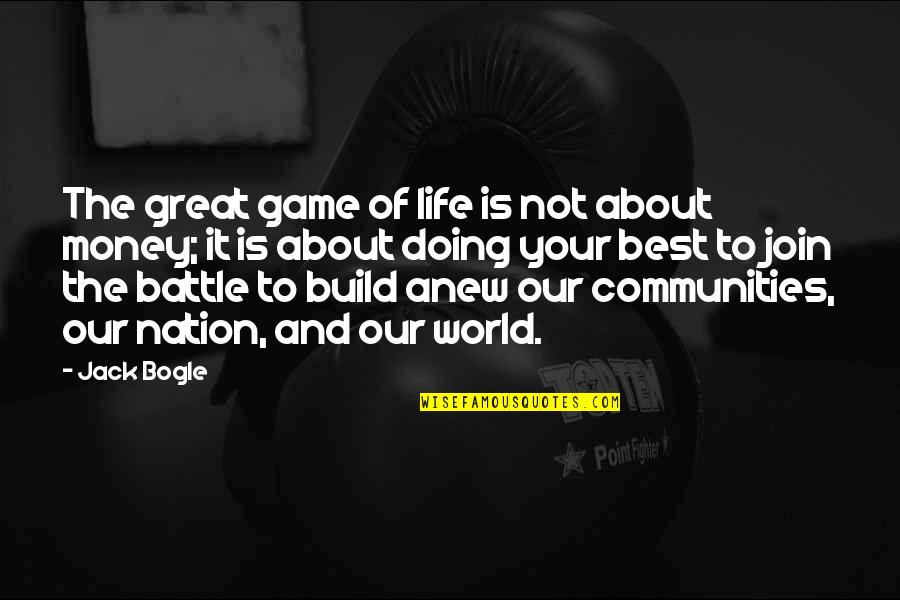 The great game of life is not about money; it is about doing your best to join the battle to build anew our communities, our nation, and our world. —
Jack Bogle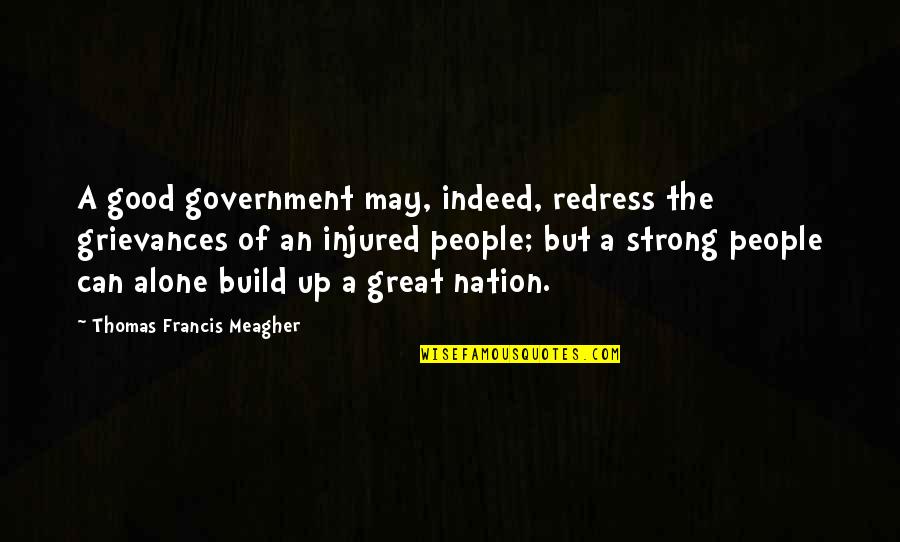 A good government may, indeed, redress the grievances of an injured people; but a strong people can alone build up a great nation. —
Thomas Francis Meagher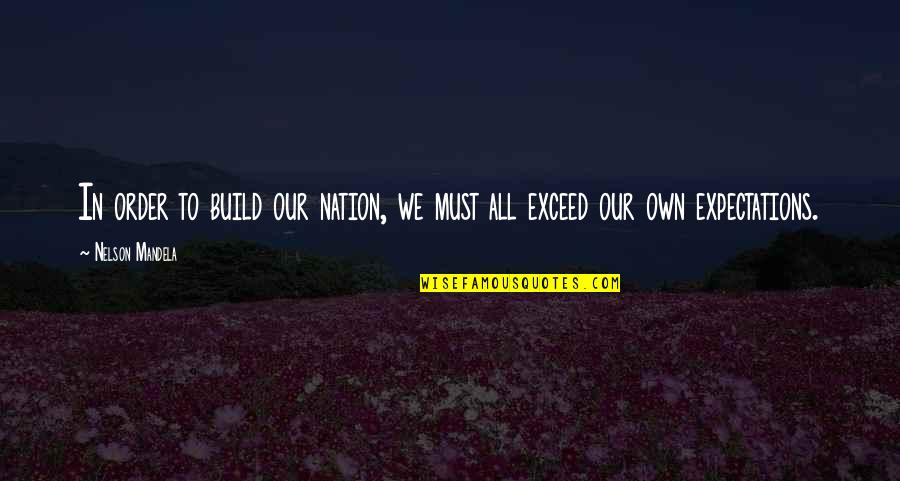 In order to build our nation, we must all exceed our own expectations. —
Nelson Mandela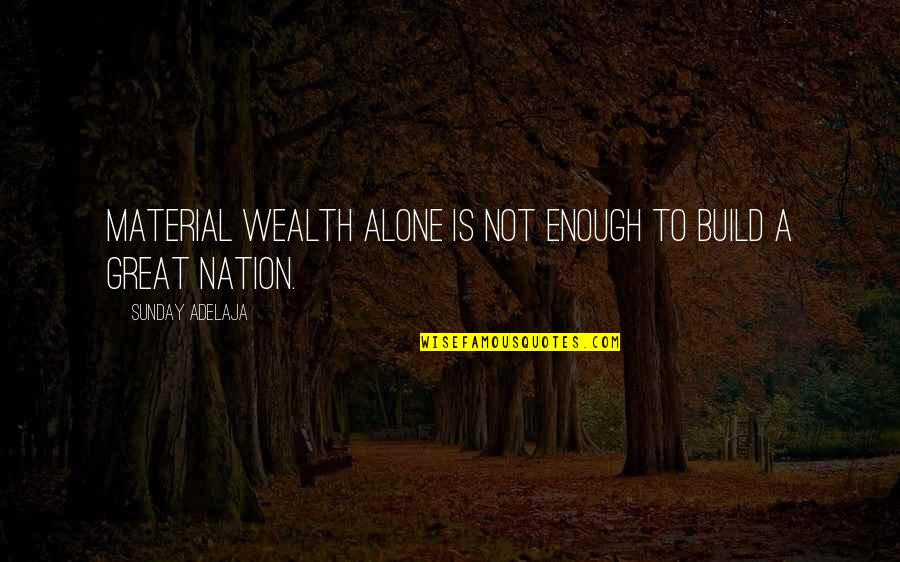 Material wealth alone is not enough to build a great nation. —
Sunday Adelaja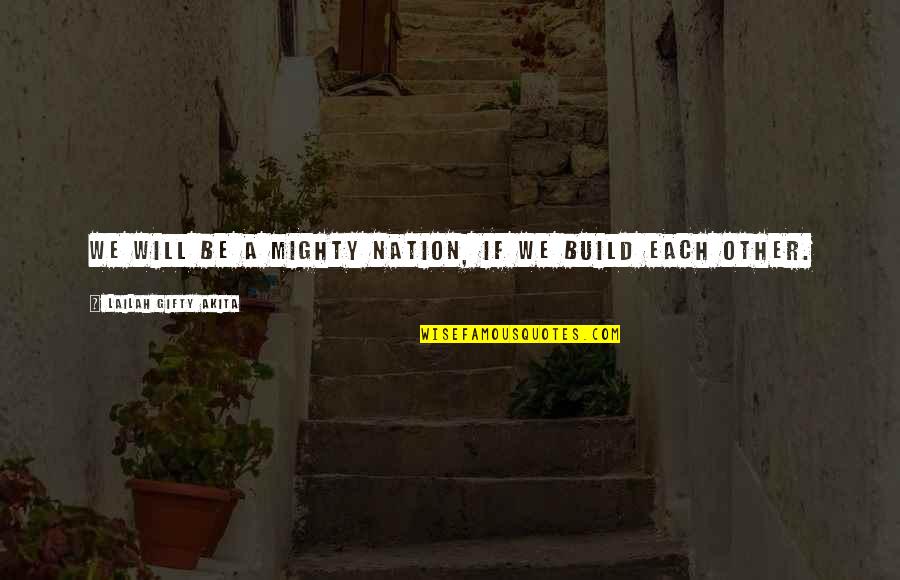 We will be a mighty nation, if we build each other. —
Lailah Gifty Akita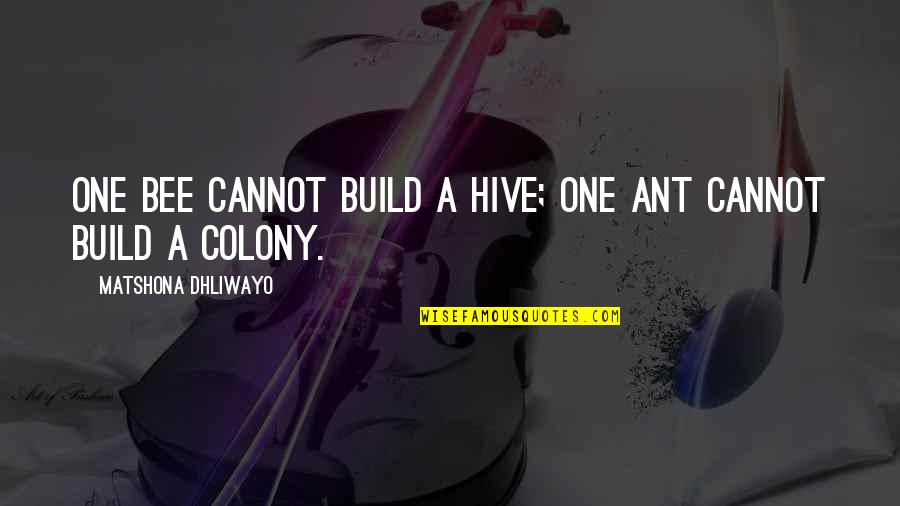 One bee cannot build a hive; one ant cannot build a colony. —
Matshona Dhliwayo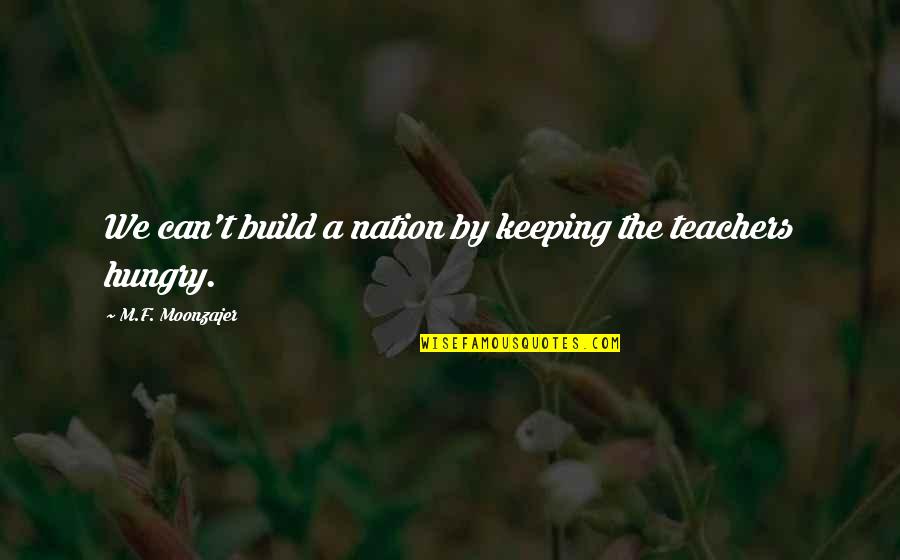 We can't build a nation by keeping the teachers hungry. —
M.F. Moonzajer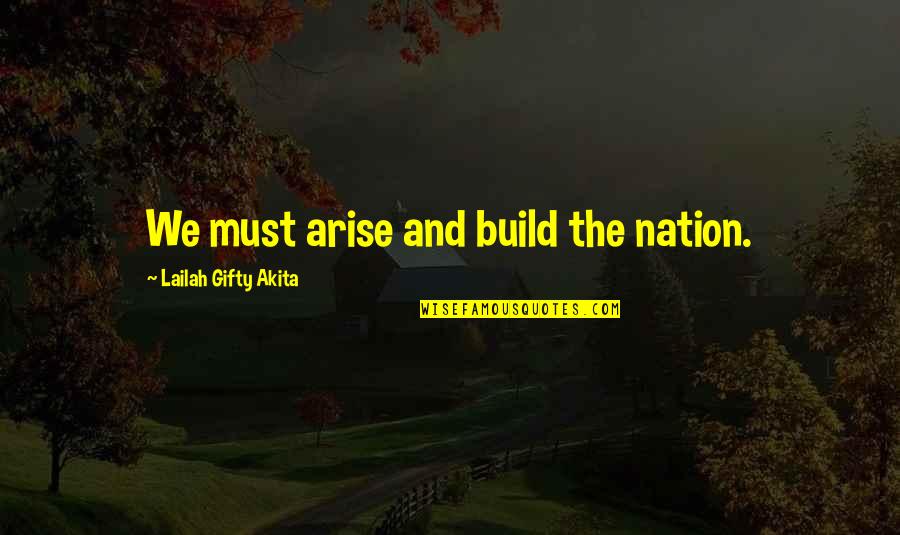 We must arise and build the nation. —
Lailah Gifty Akita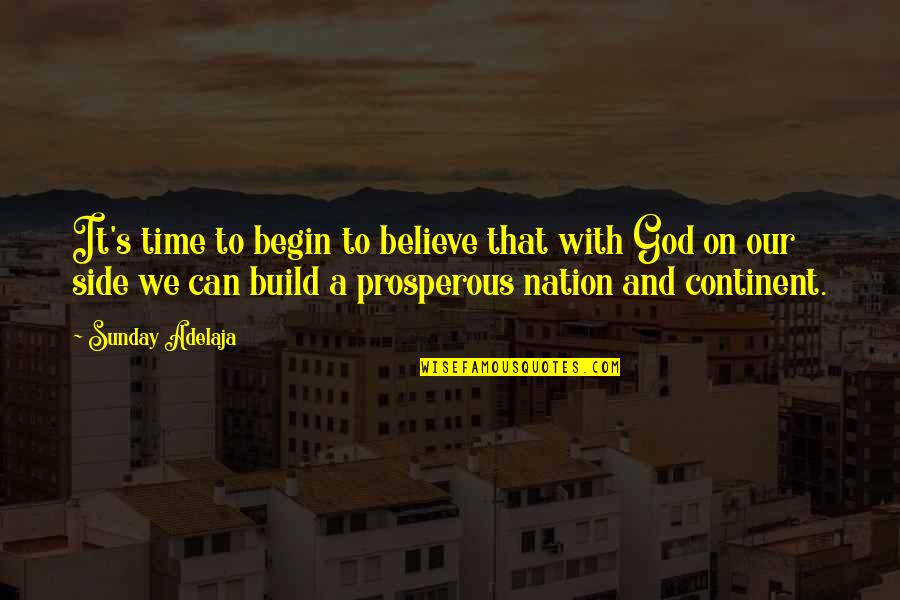 It's time to begin to believe that with God on our side we can build a prosperous nation and continent. —
Sunday Adelaja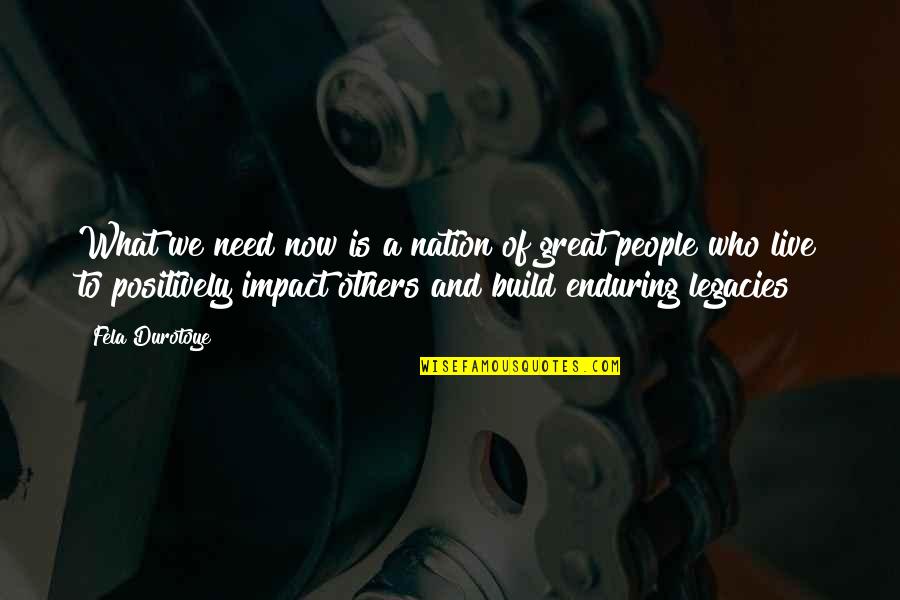 What we need now is a nation of great people who live to positively impact others and build enduring legacies —
Fela Durotoye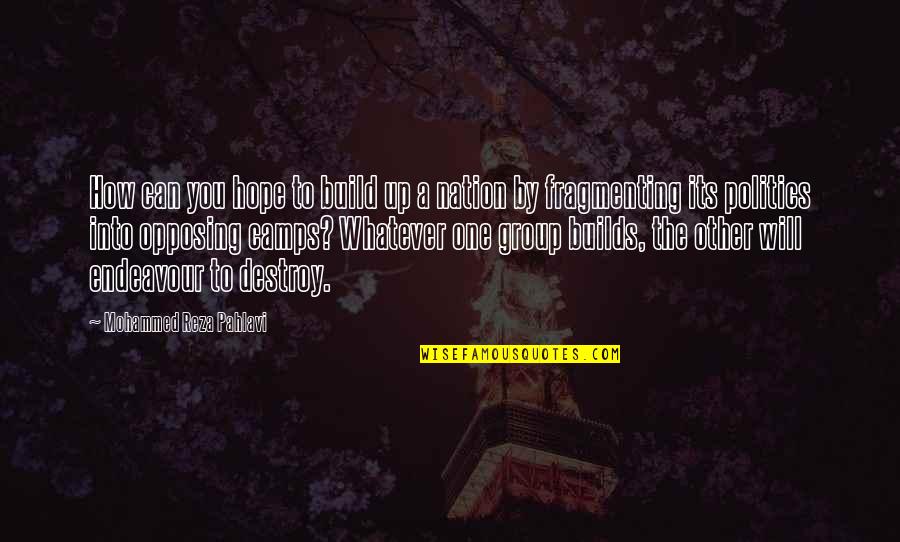 How can you hope to build up a nation by fragmenting its politics into opposing camps? Whatever one group builds, the other will endeavour to destroy. —
Mohammed Reza Pahlavi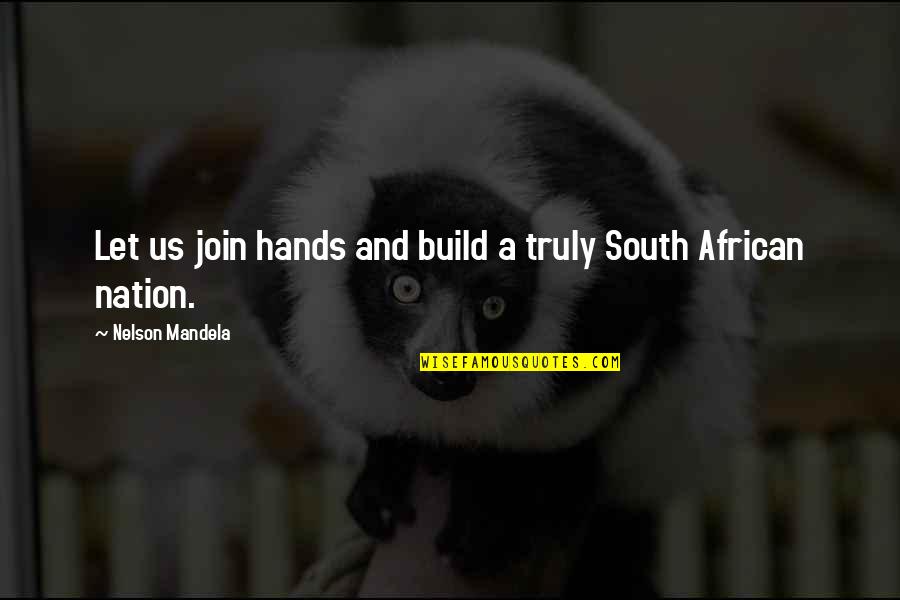 Let us join hands and build a truly South African nation. —
Nelson Mandela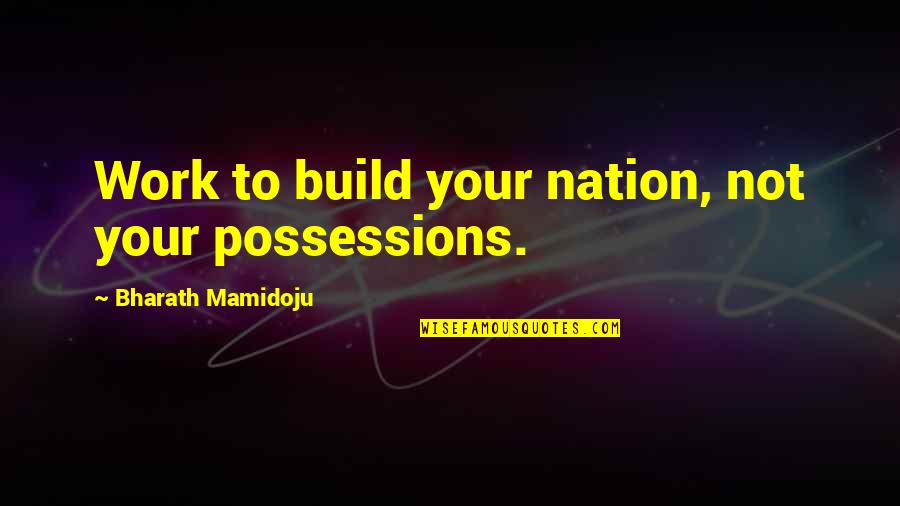 Work to build your nation, not your possessions. —
Bharath Mamidoju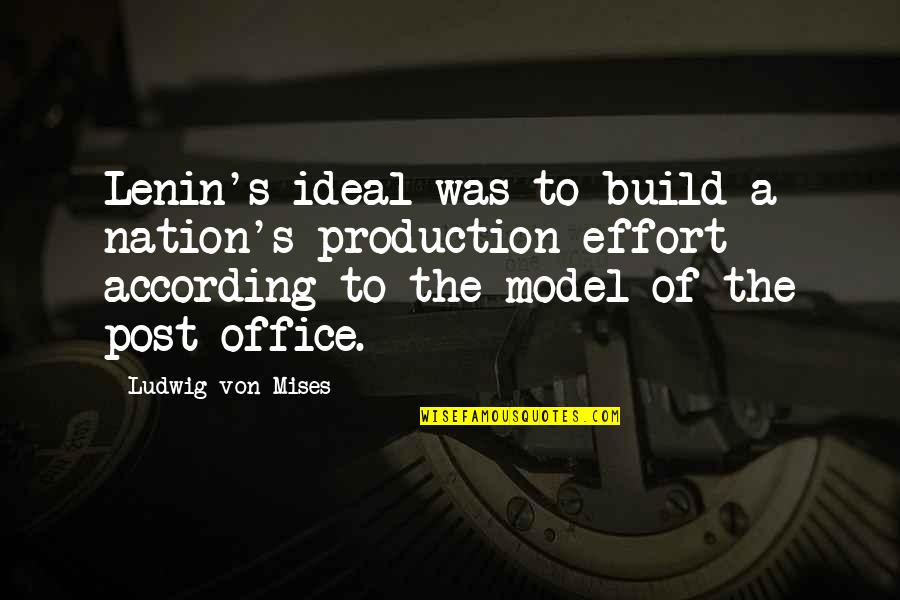 Lenin's ideal was to build a nation's production effort according to the model of the post office. —
Ludwig Von Mises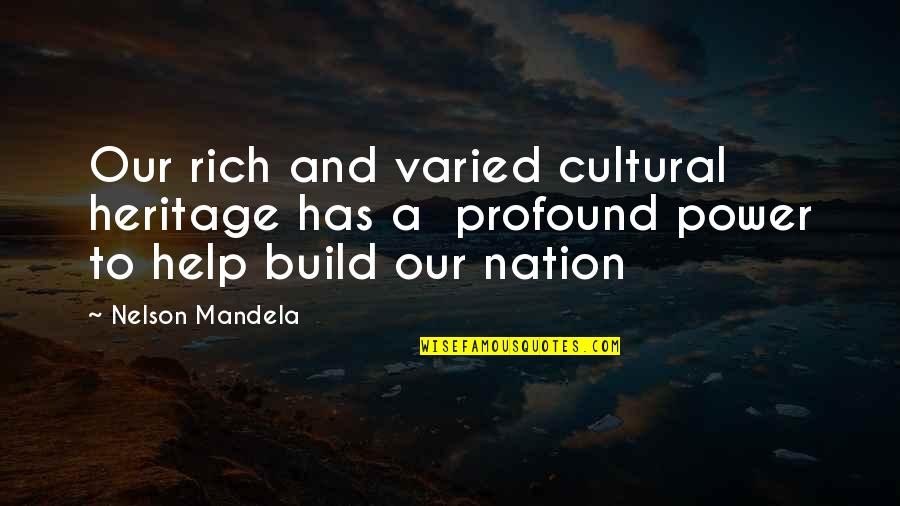 Our rich and varied cultural heritage has a
profound power to help build our nation —
Nelson Mandela