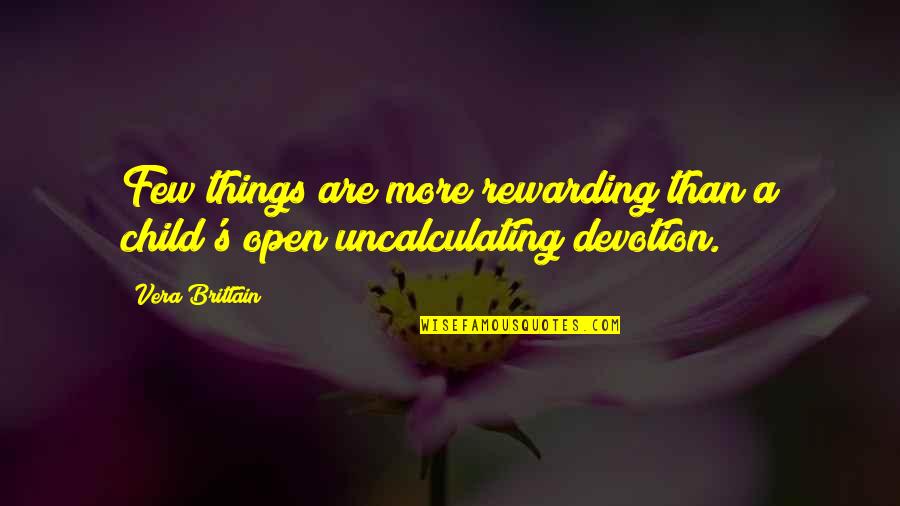 Few things are more rewarding than a child's open uncalculating devotion.
—
Vera Brittain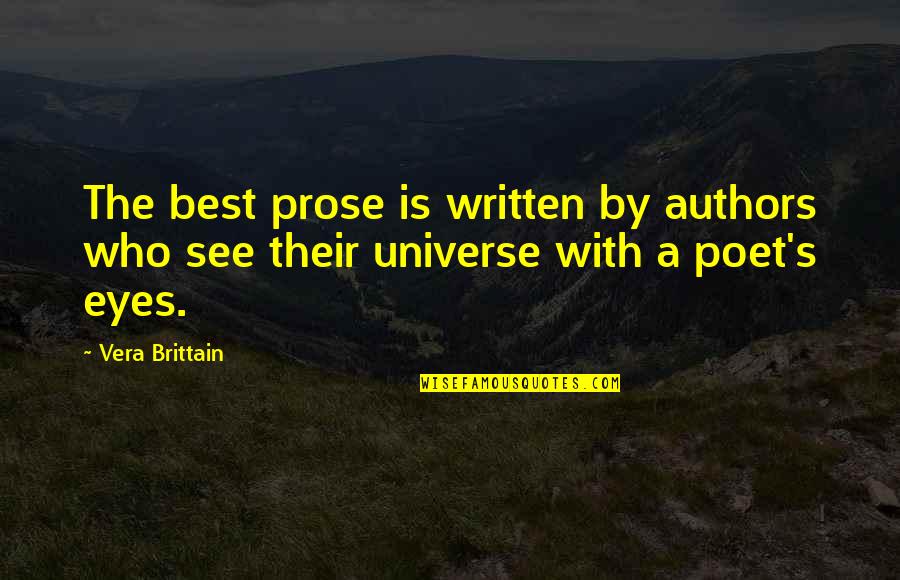 The best prose is written by authors who see their universe with a poet's eyes.
—
Vera Brittain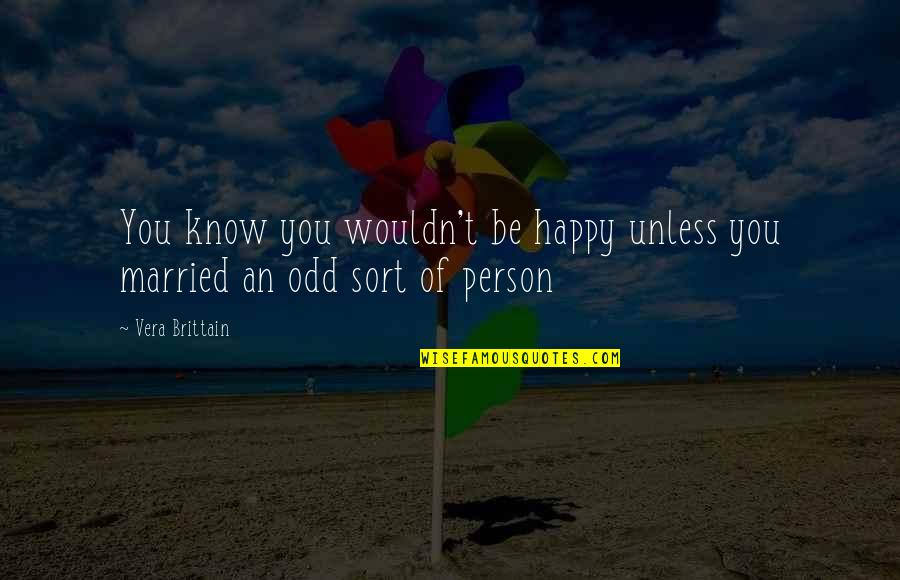 You know you wouldn't be happy unless you married an odd sort of person
—
Vera Brittain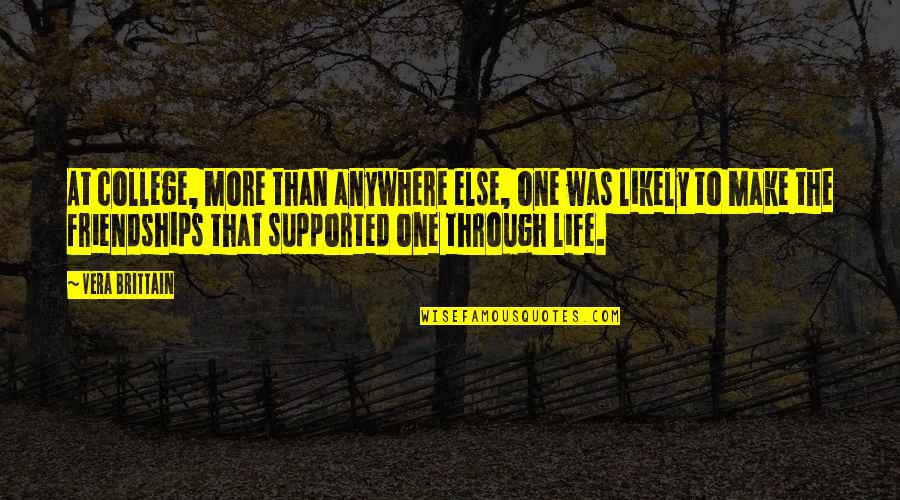 At college, more than anywhere else, one was likely to make the friendships that supported one through life.
—
Vera Brittain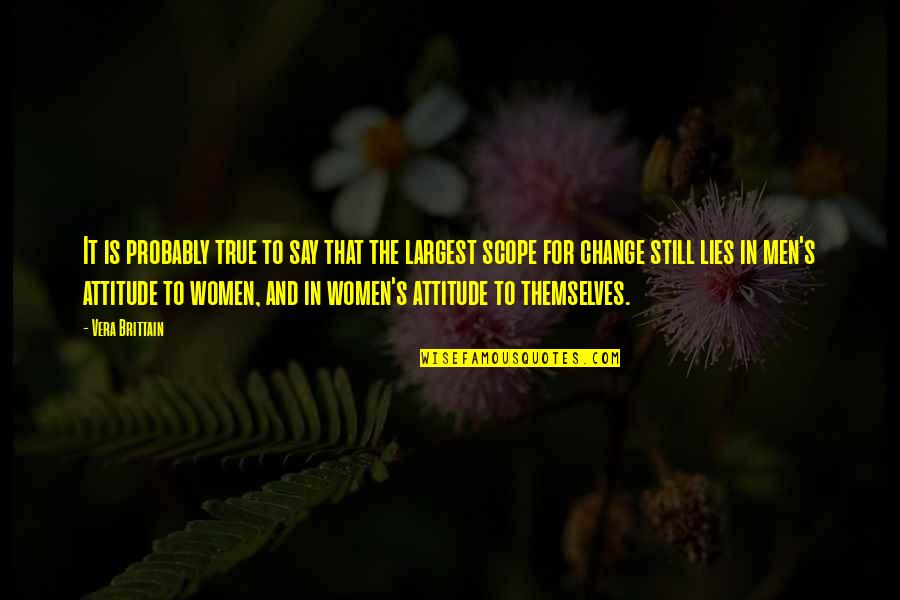 It is probably true to say that the largest scope for change still lies in men's attitude to women, and in women's attitude to themselves.
—
Vera Brittain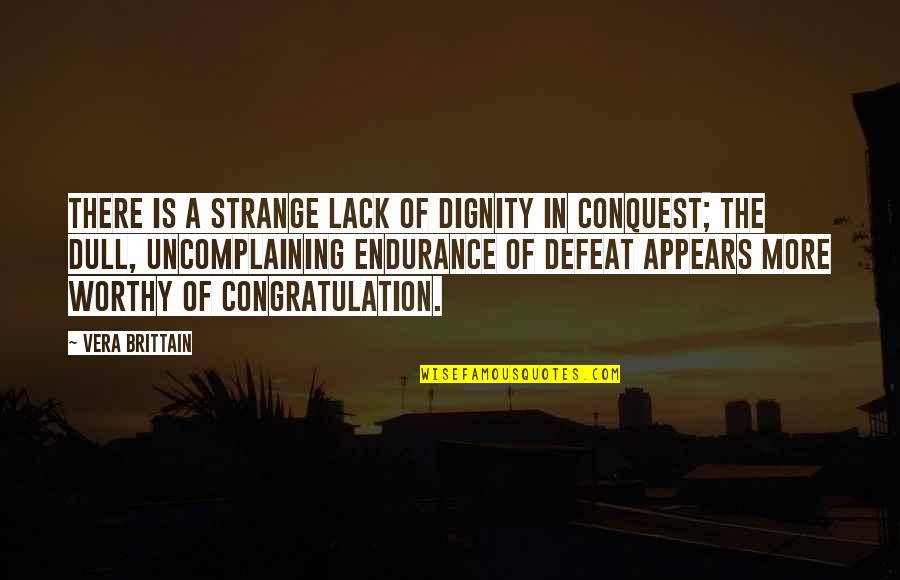 There is a strange lack of dignity in conquest; the dull, uncomplaining endurance of defeat appears more worthy of congratulation.
—
Vera Brittain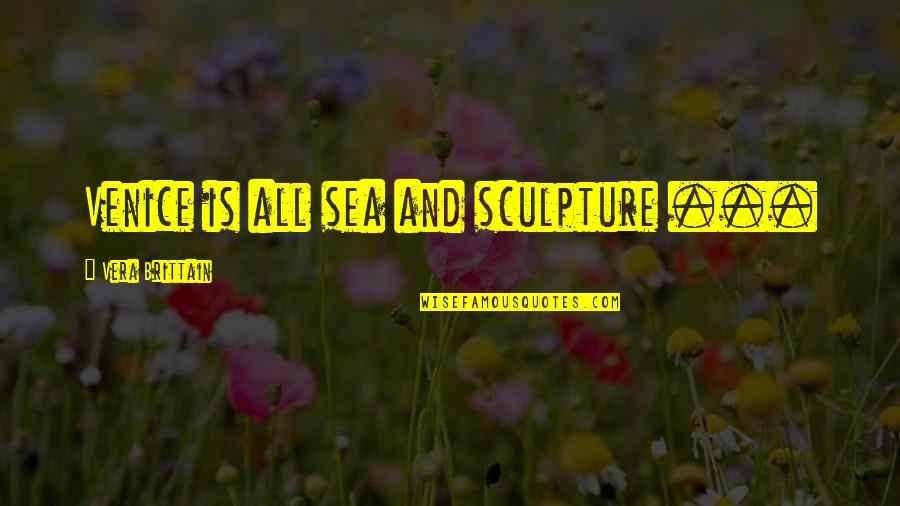 Venice is all sea and sculpture ...
—
Vera Brittain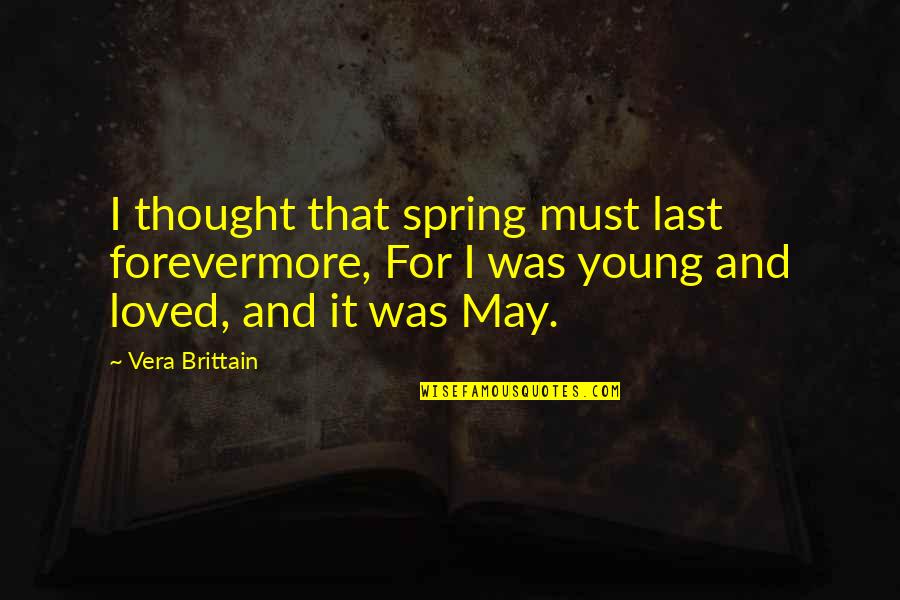 I thought that spring must last forevermore, For I was young and loved, and it was May.
—
Vera Brittain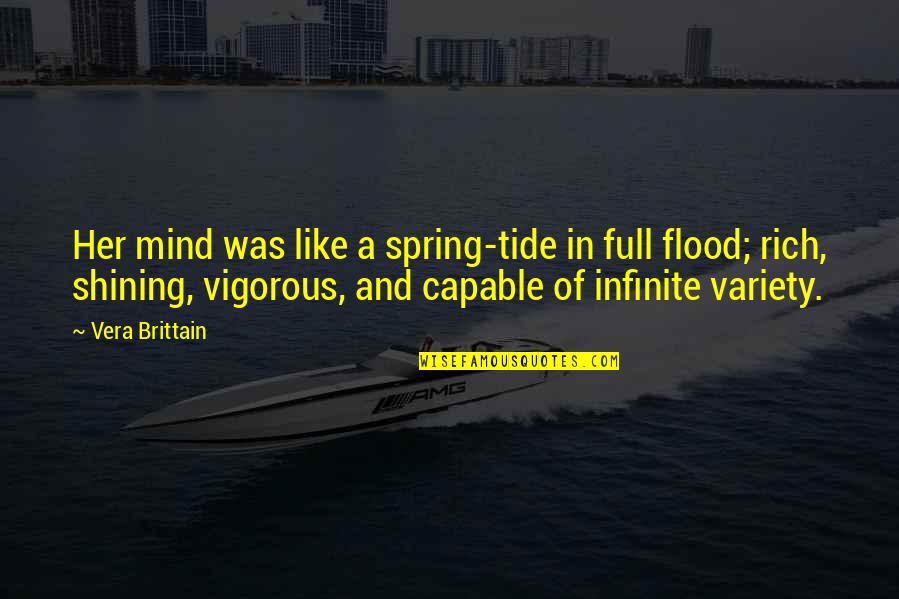 Her mind was like a spring-tide in full flood; rich, shining, vigorous, and capable of infinite variety.
—
Vera Brittain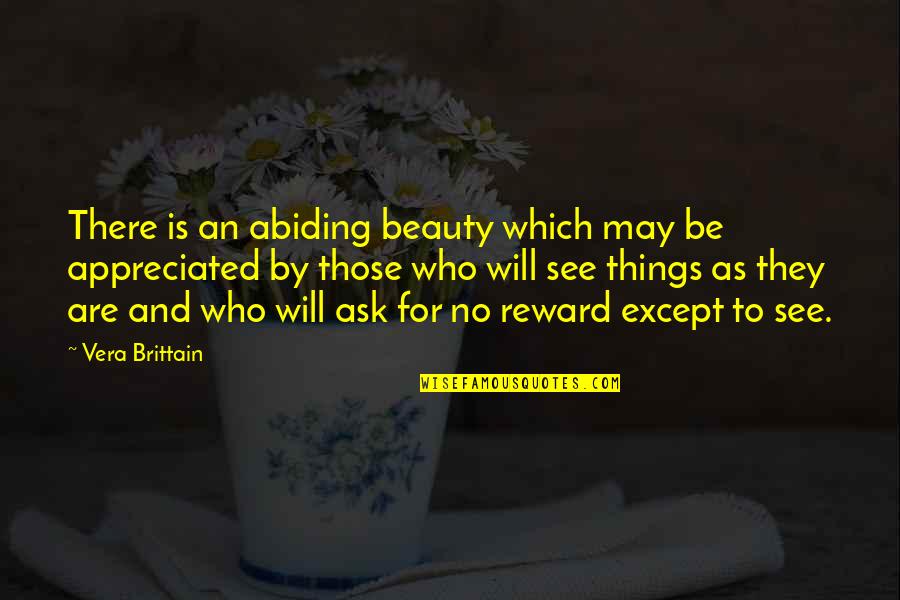 There is an abiding beauty which may be appreciated by those who will see things as they are and who will ask for no reward except to see. —
Vera Brittain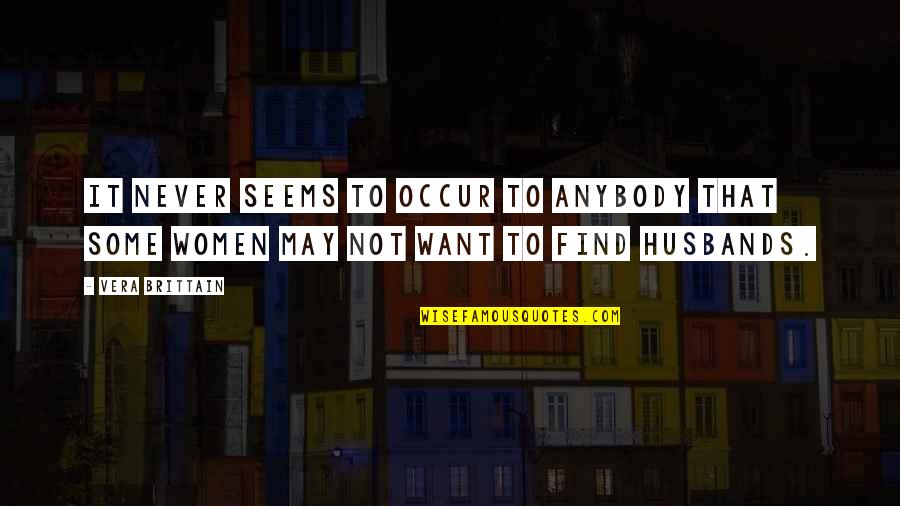 It never seems to occur to anybody that some women may not want to find husbands. —
Vera Brittain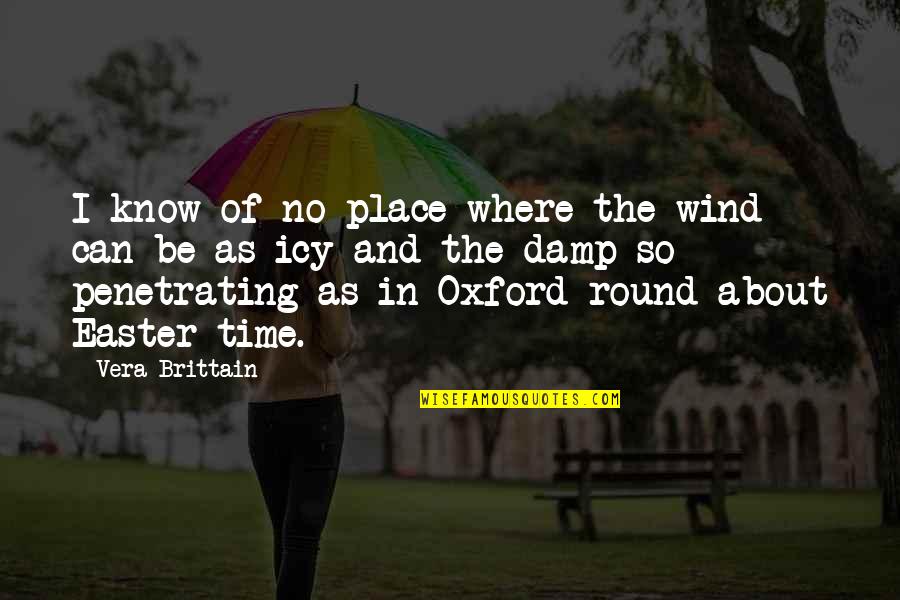 I know of no place where the wind can be as icy and the damp so penetrating as in Oxford round about Easter time. —
Vera Brittain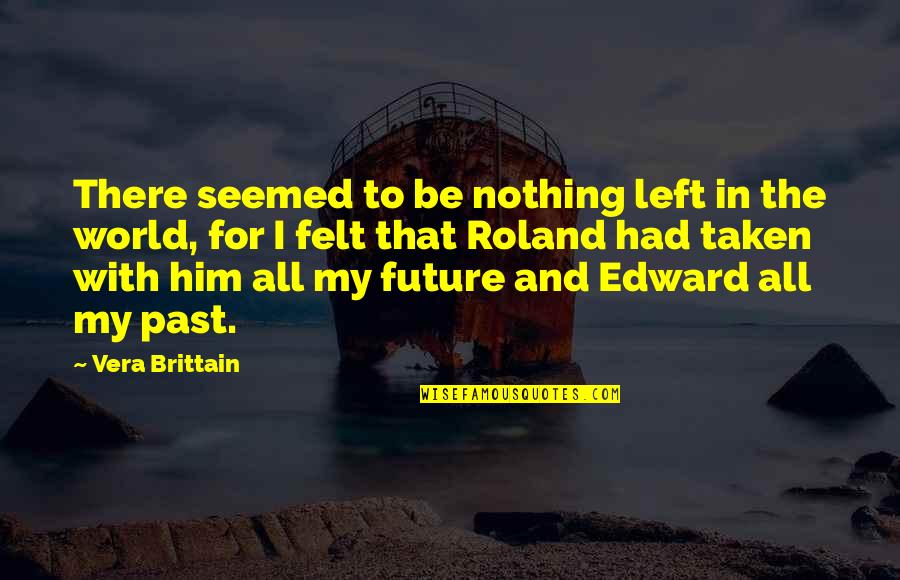 There seemed to be nothing left in the world, for I felt that Roland had taken with him all my future and Edward all my past. —
Vera Brittain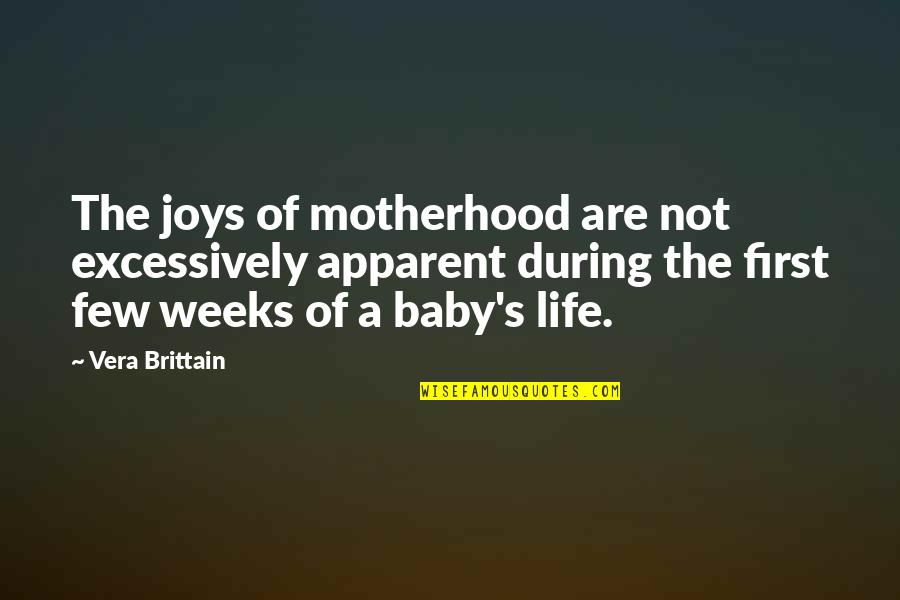 The joys of motherhood are not excessively apparent during the first few weeks of a baby's life. —
Vera Brittain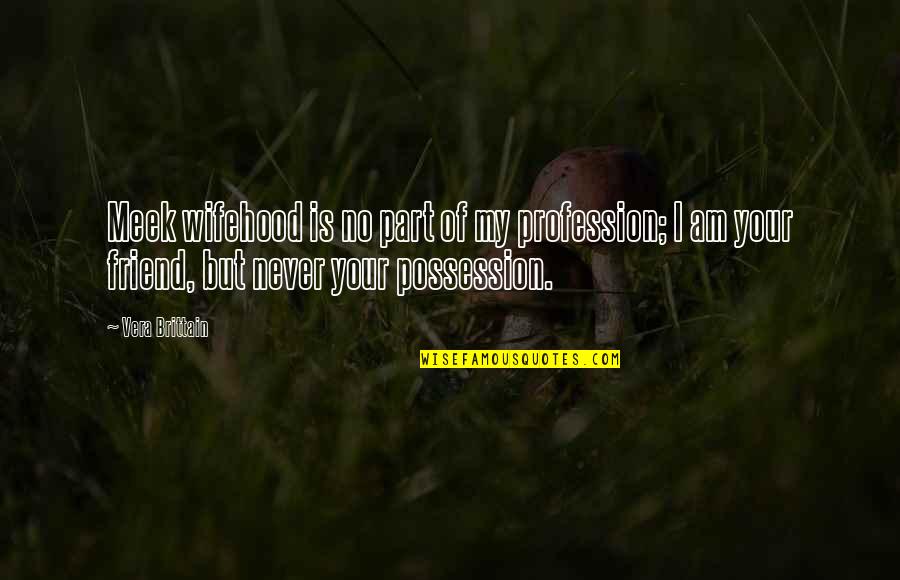 Meek wifehood is no part of my profession; I am your friend, but never your possession. —
Vera Brittain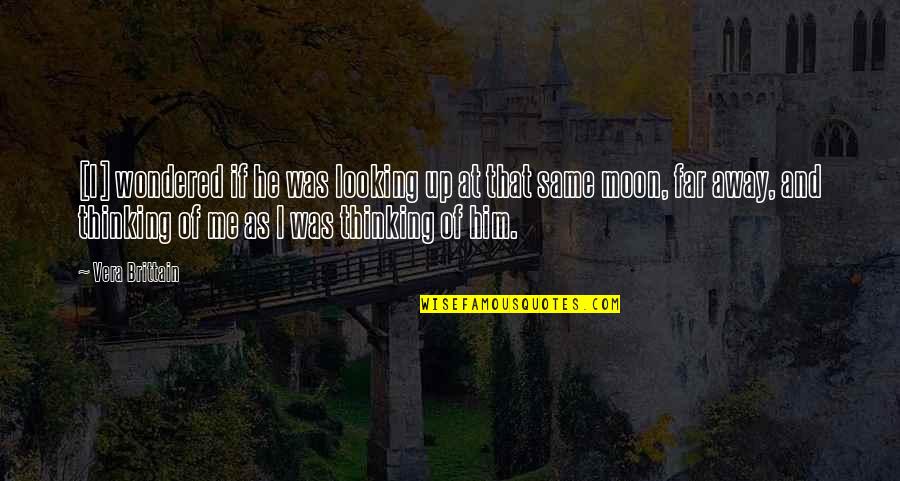 [I] wondered if he was looking up at that same moon, far away, and thinking of me as I was thinking of him. —
Vera Brittain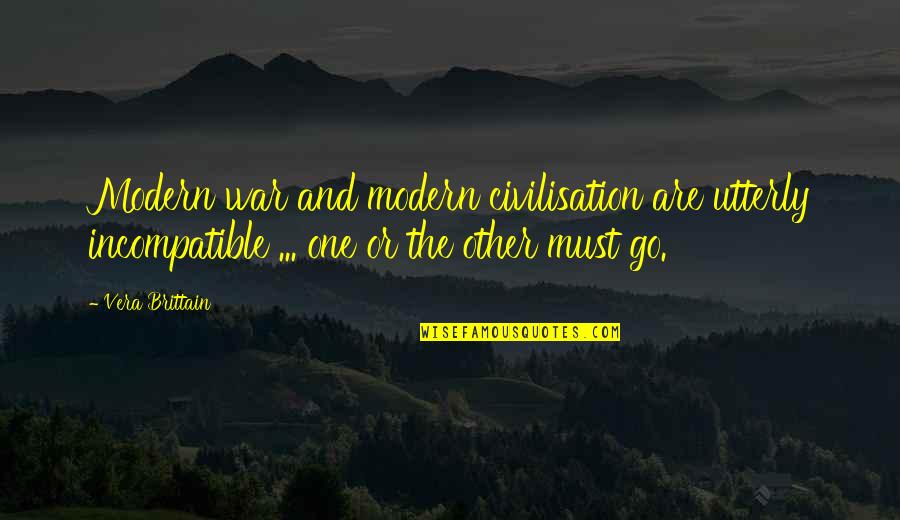 Modern war and modern civilisation are utterly incompatible ... one or the other must go. —
Vera Brittain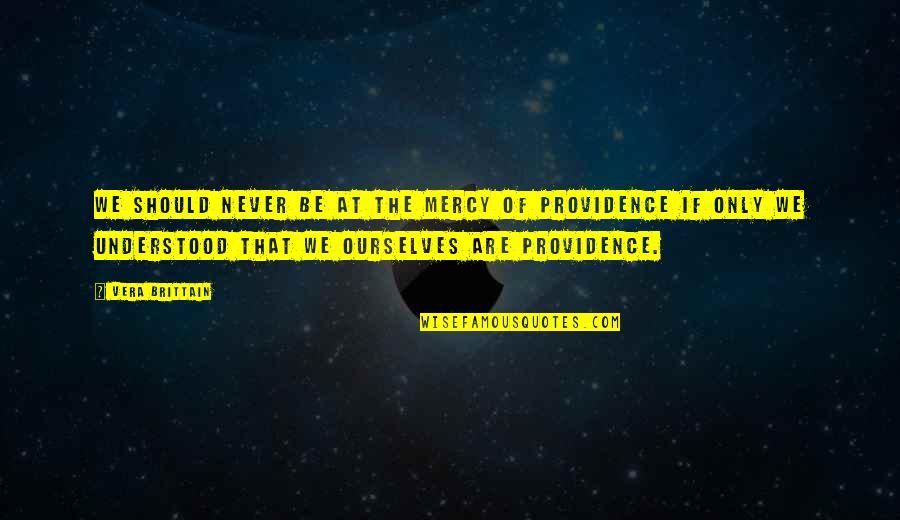 We should never be at the mercy of Providence if only we understood that we ourselves are Providence. —
Vera Brittain
However deep our devotion may be to parents or to children, it is our contemporaries alone with whom understanding is instinctive and entire. —
Vera Brittain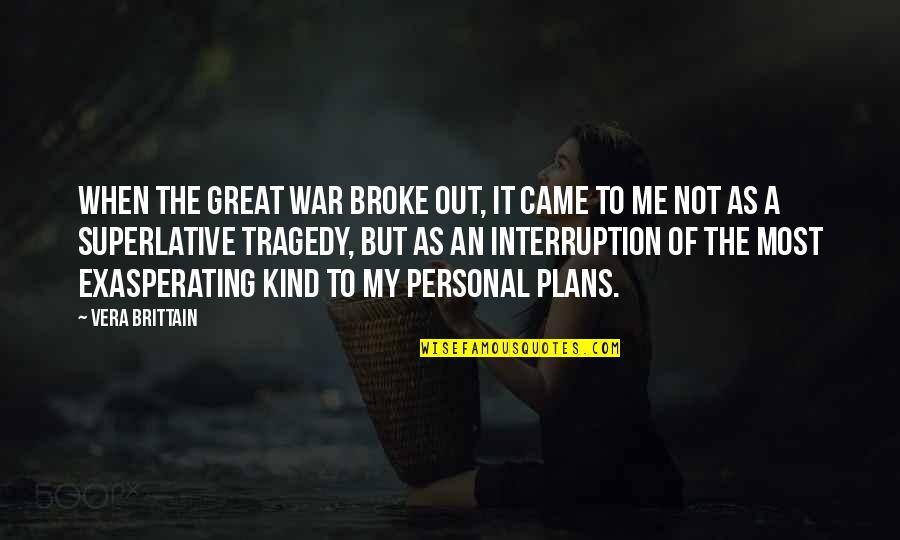 When the Great War broke out, it came to me not as a superlative tragedy, but as an interruption of the most exasperating kind to my personal plans. —
Vera Brittain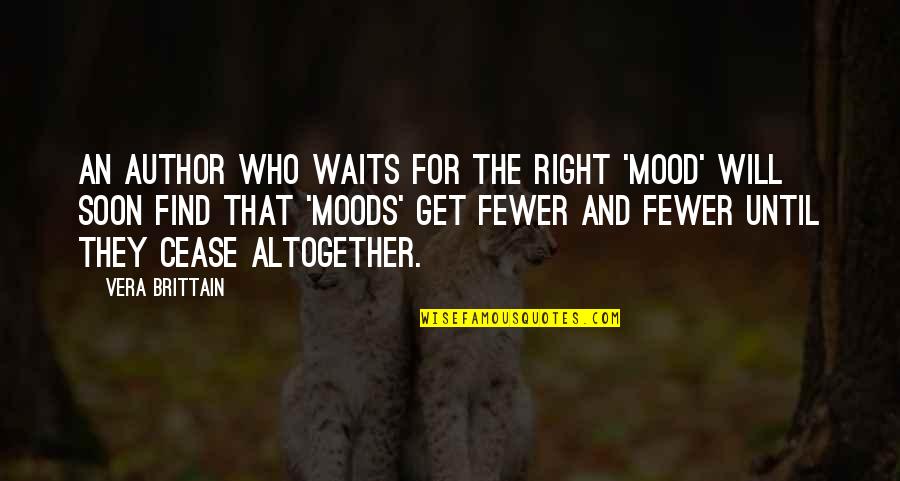 An author who waits for the right 'mood' will soon find that 'moods' get fewer and fewer until they cease altogether. —
Vera Brittain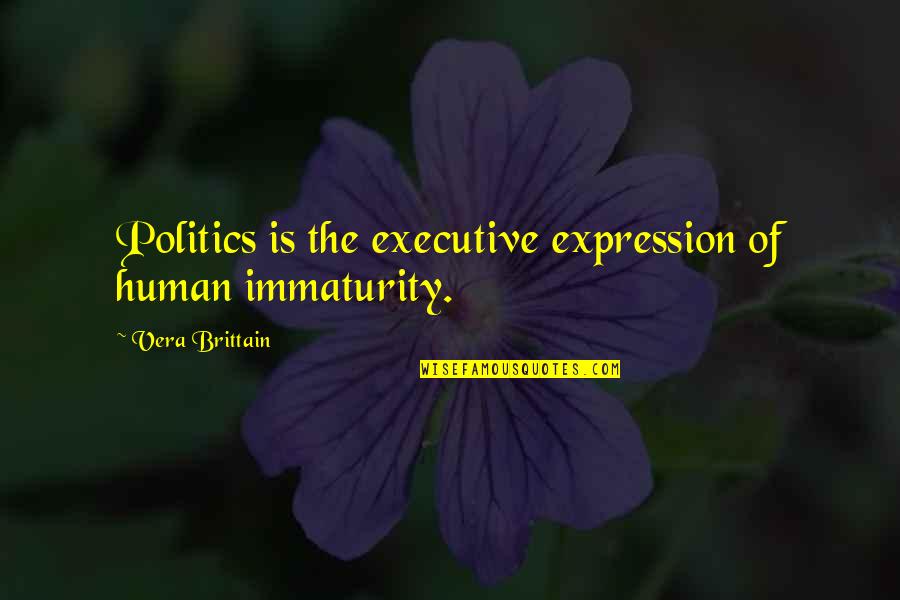 Politics is the executive expression of human immaturity. —
Vera Brittain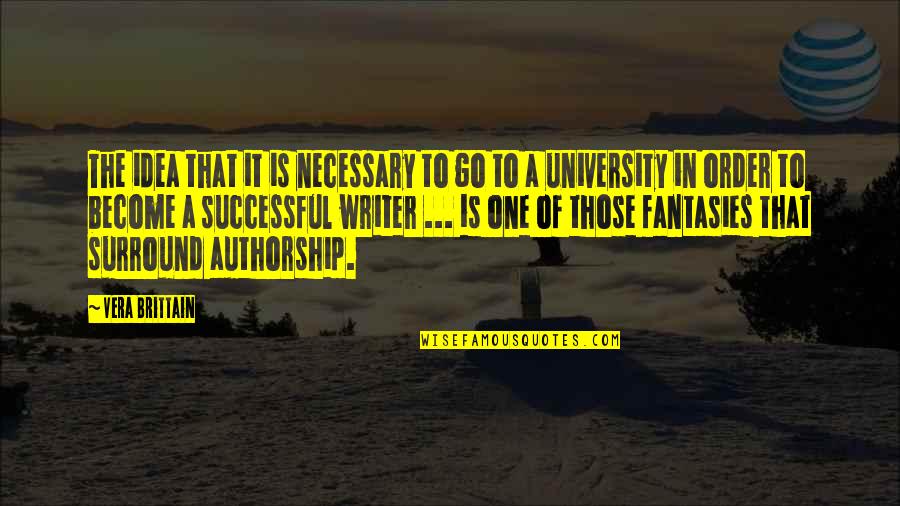 The idea that it is necessary to go to a university in order to become a successful writer ... is one of those fantasies that surround authorship. —
Vera Brittain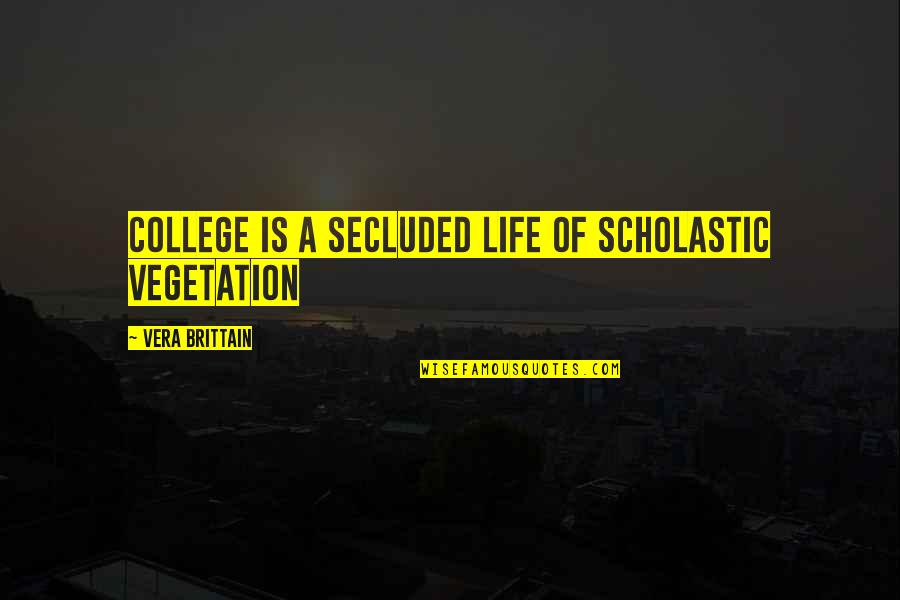 College is a secluded life of scholastic vegetation —
Vera Brittain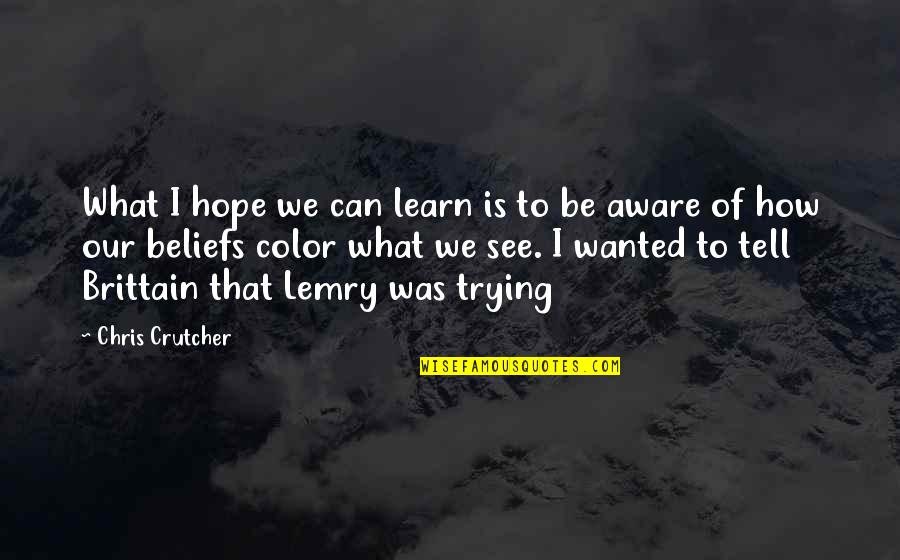 What I hope we can learn is to be aware of how our beliefs color what we see. I wanted to tell
Brittain
that Lemry was trying —
Chris Crutcher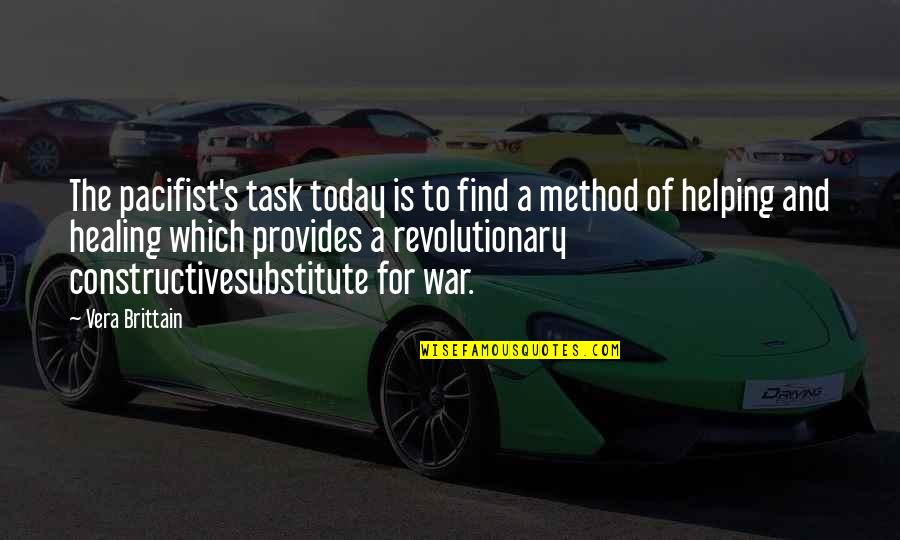 The pacifist's task today is to find a method of helping and healing which provides a revolutionary constructive
substitute for war. —
Vera Brittain