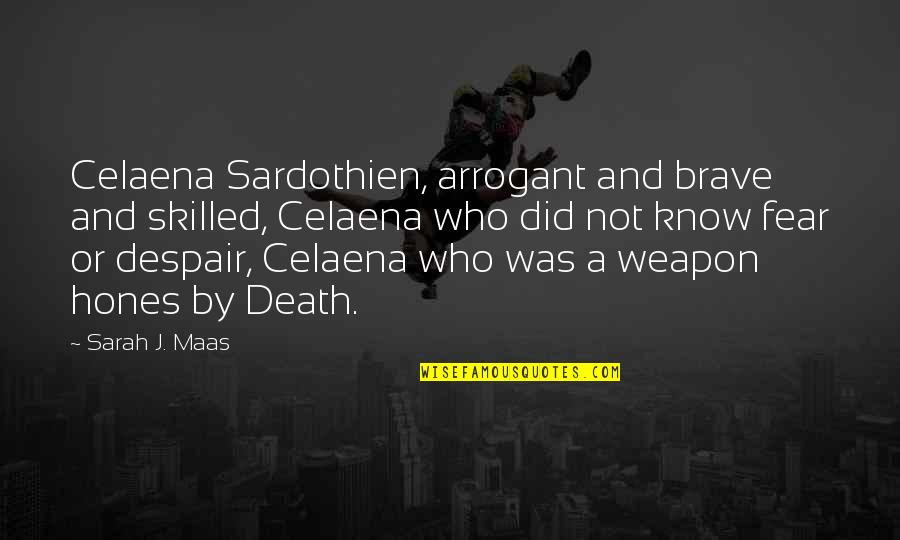 Celaena Sardothien, arrogant and brave and skilled, Celaena who did not know fear or despair, Celaena who was a weapon hones by Death.
—
Sarah J. Maas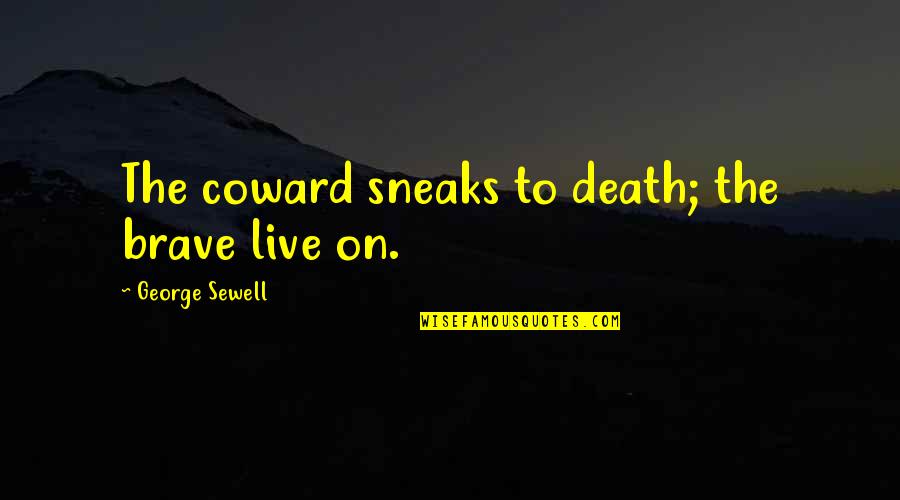 The coward sneaks to death; the brave live on.
—
George Sewell
He said he didn't want to brave yet, and I simply replied with being brave isn't an option in this world.
—
Shuno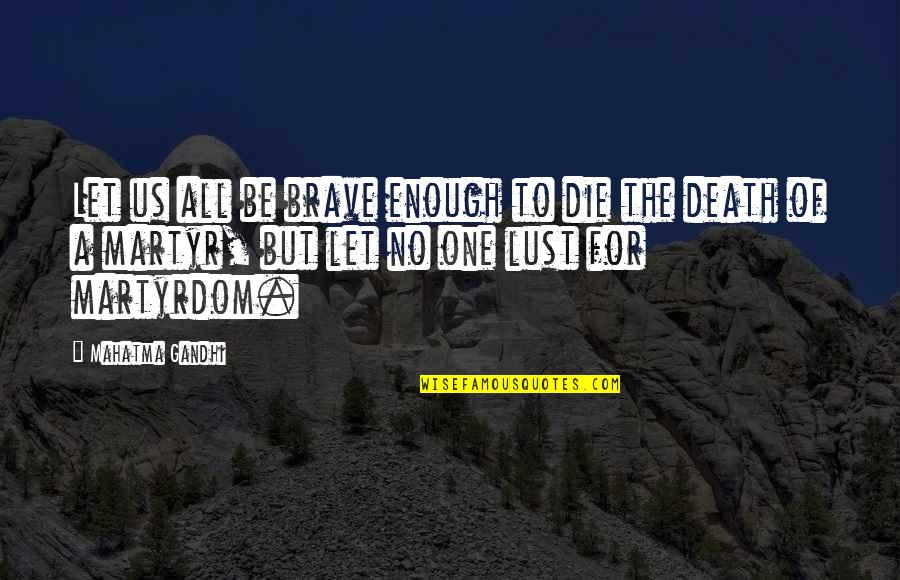 Let us all be brave enough to die the death of a martyr, but let no one lust for martyrdom.
—
Mahatma Gandhi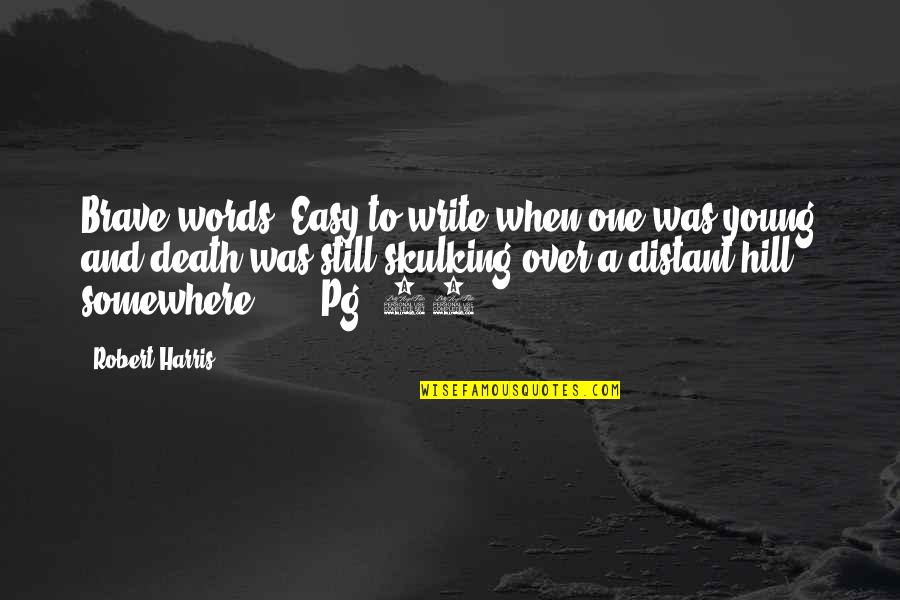 Brave words. Easy to write when one was young and death was still skulking over a distant hill somewhere ... - Pg. 82
—
Robert Harris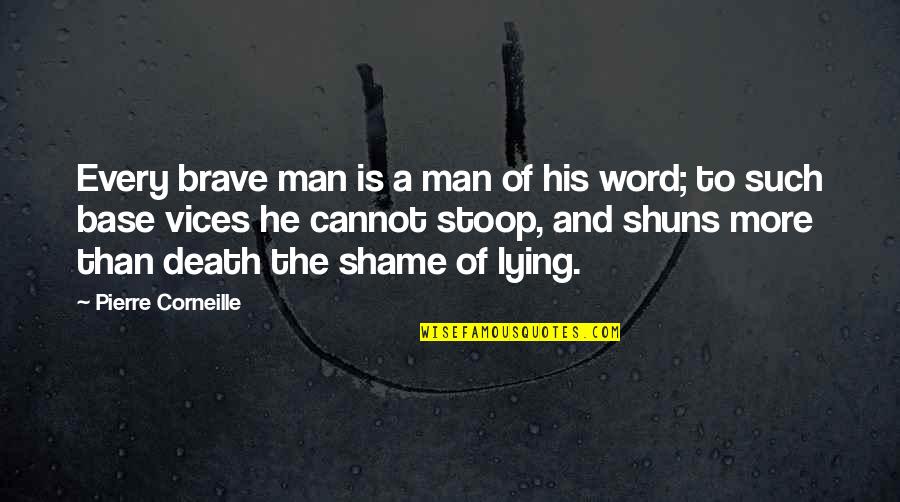 Every brave man is a man of his word; to such base vices he cannot stoop, and shuns more than death the shame of lying.
—
Pierre Corneille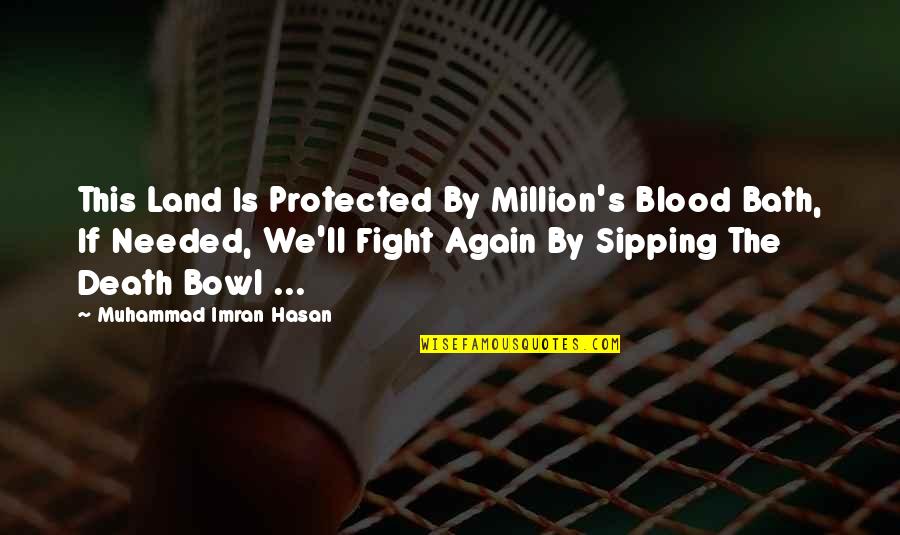 This Land Is Protected By Million's Blood Bath, If Needed, We'll Fight Again By Sipping The Death Bowl ...
—
Muhammad Imran Hasan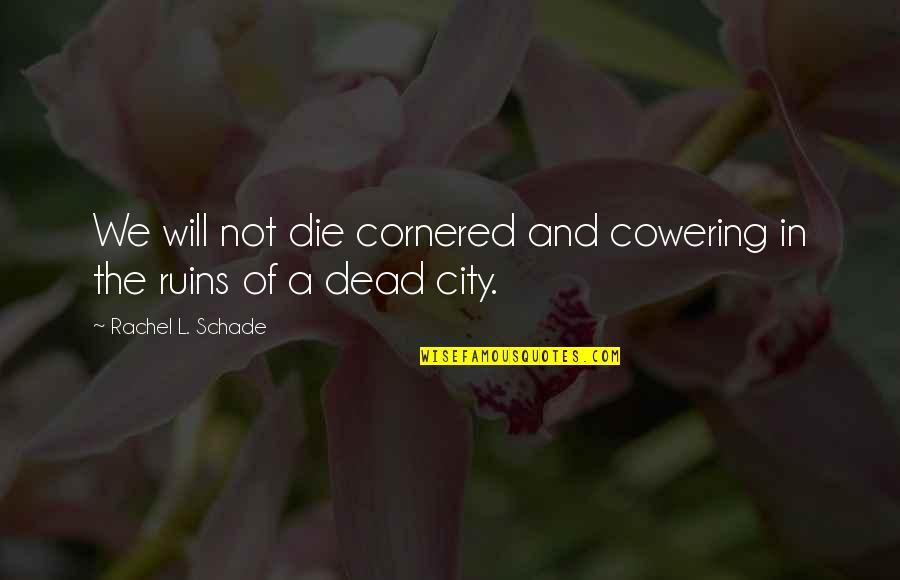 We will not die cornered and cowering in the ruins of a dead city.
—
Rachel L. Schade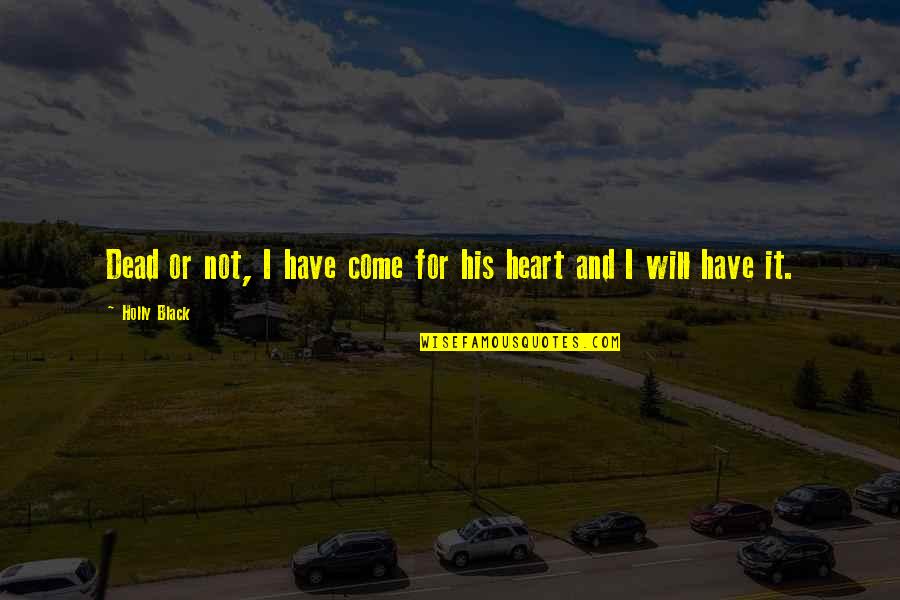 Dead or not, I have come for his heart and I will have it.
—
Holly Black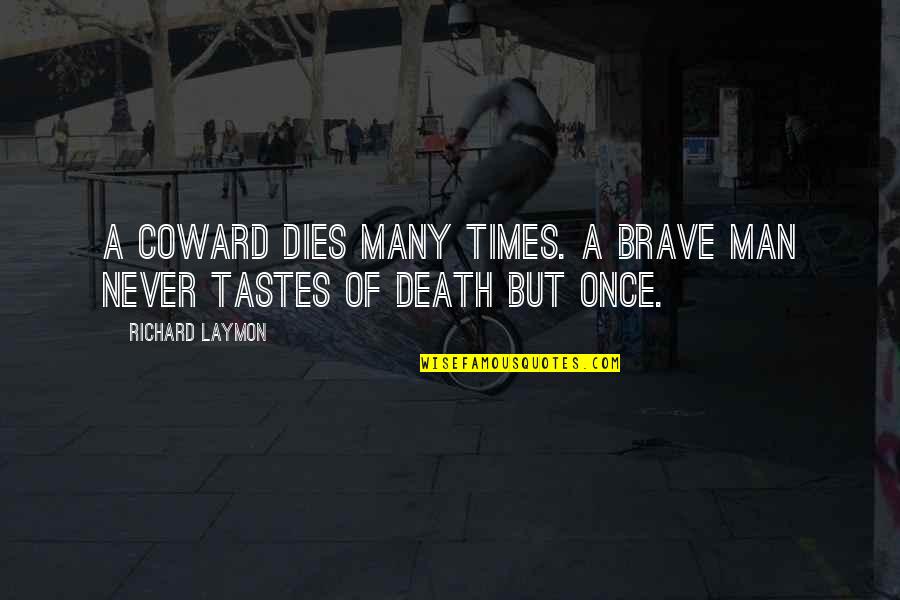 A coward dies many times. A brave man never tastes of death but once.
—
Richard Laymon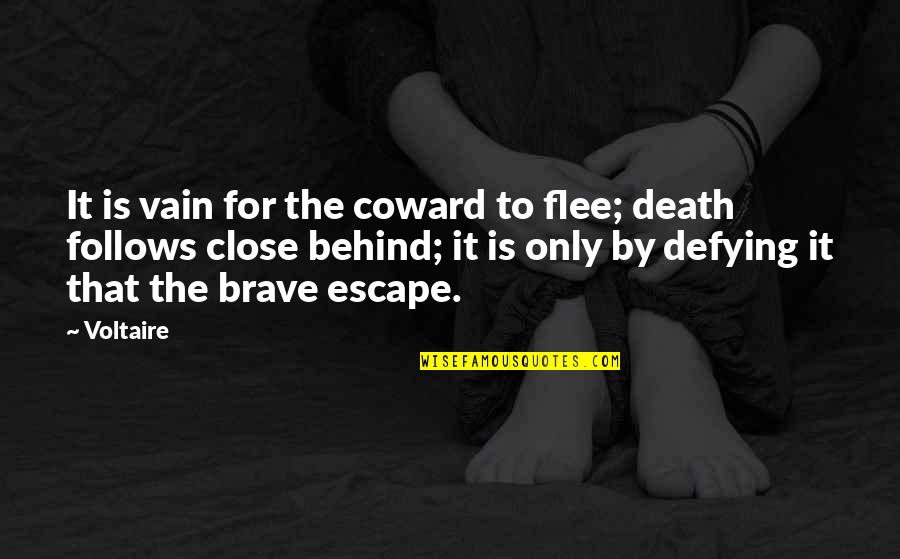 It is vain for the coward to flee; death follows close behind; it is only by defying it that the brave escape.
—
Voltaire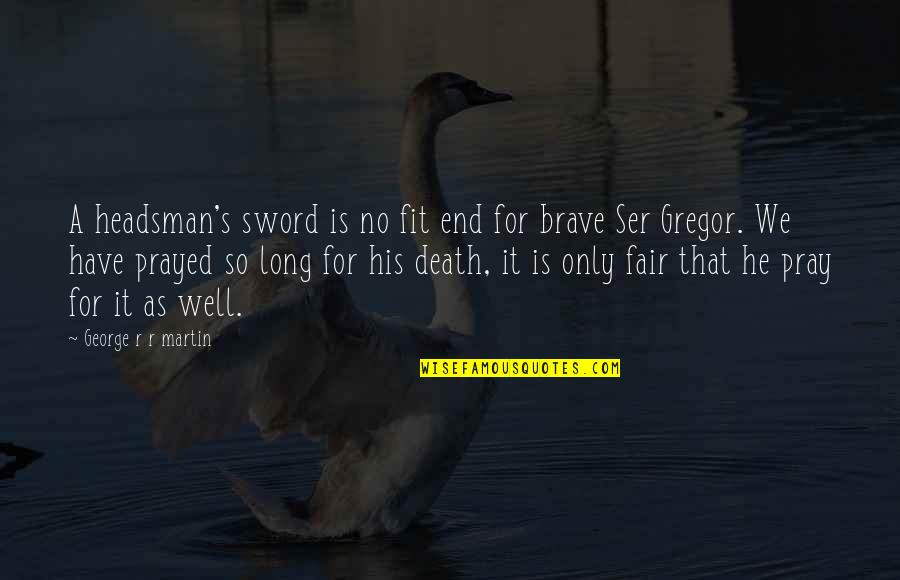 A headsman's sword is no fit end for brave Ser Gregor. We have prayed so long for his death, it is only fair that he pray for it as well.
—
George R R Martin
Brave soldier, never fear. Even though your death is near.
—
Hans Christian Andersen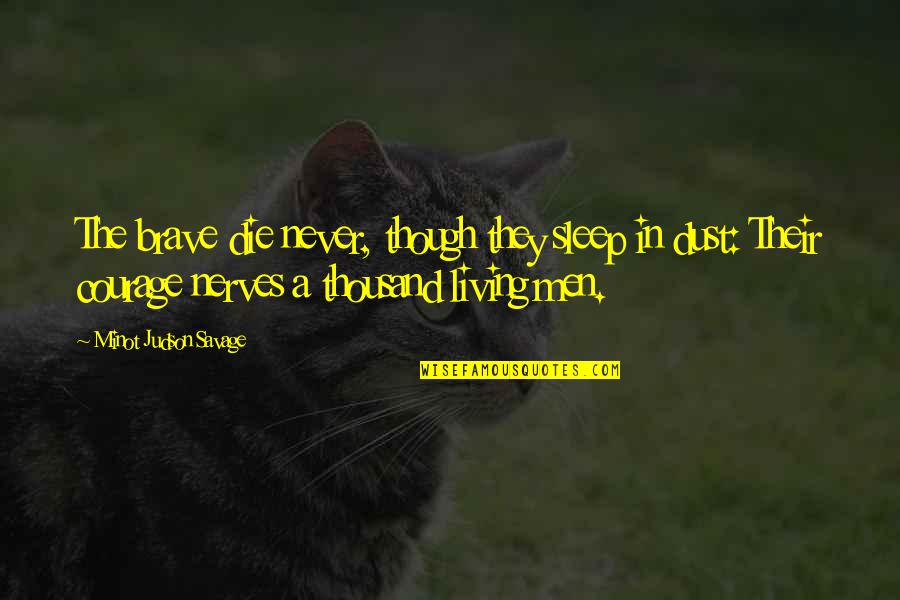 The brave die never, though they sleep in dust: Their courage nerves a thousand living men.
—
Minot Judson Savage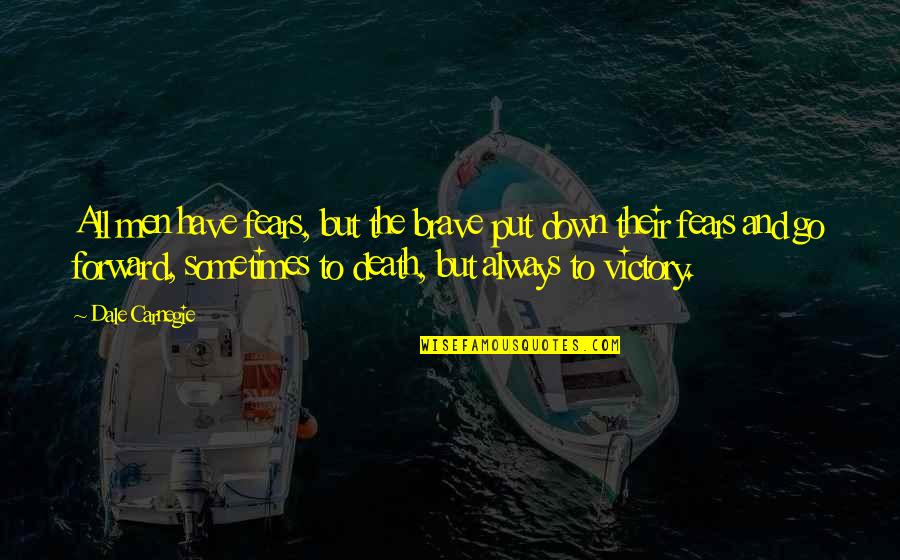 All men have fears, but the brave put down their fears and go forward, sometimes to death, but always to victory. —
Dale Carnegie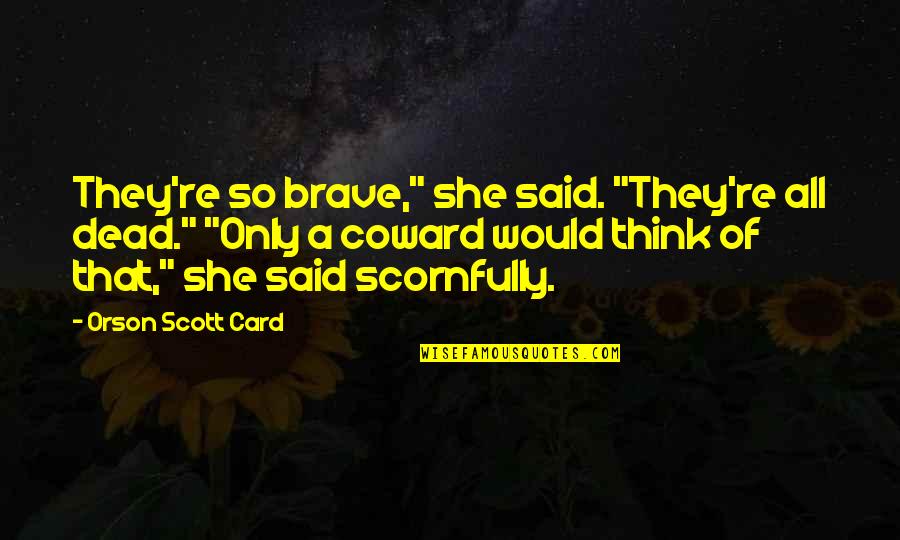 They're so brave," she said.
"They're all dead."
"Only a coward would think of that," she said scornfully. —
Orson Scott Card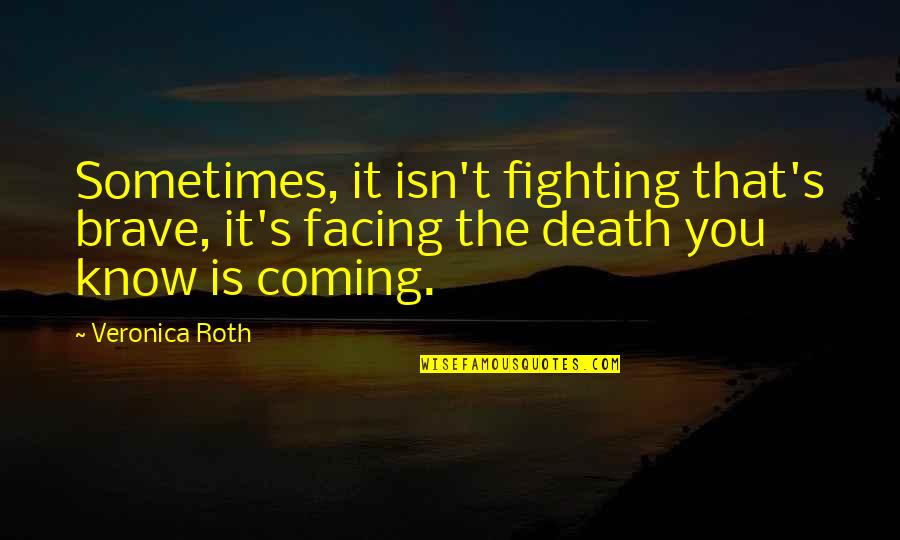 Sometimes, it isn't fighting that's brave, it's facing the death you know is coming. —
Veronica Roth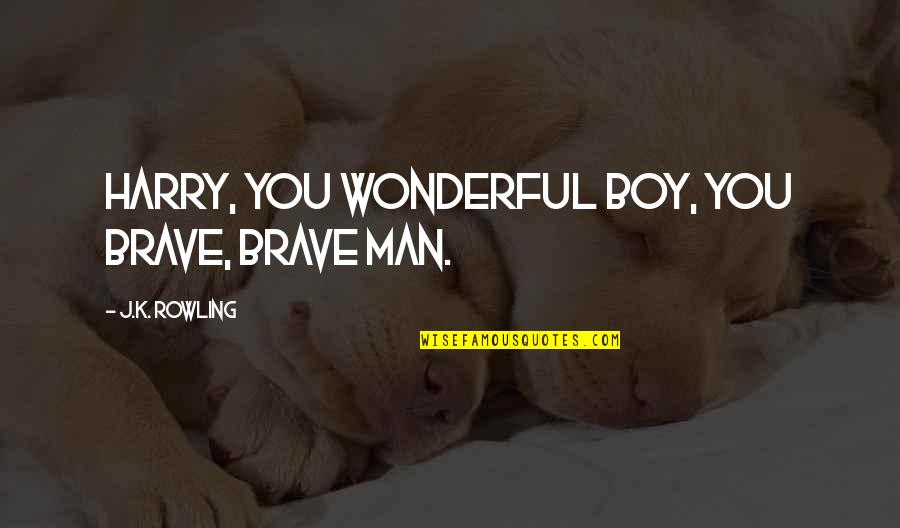 Harry, you wonderful boy, you brave, brave man. —
J.K. Rowling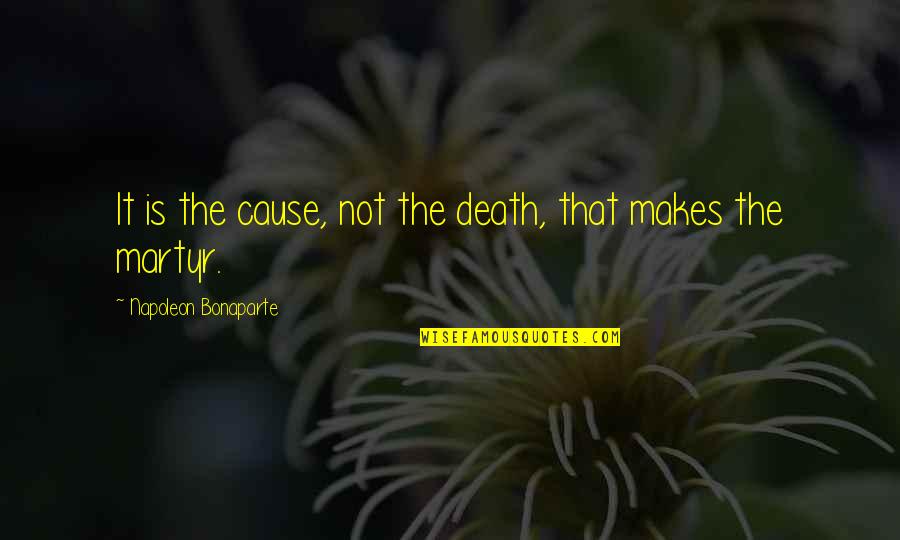 It is the cause, not the death, that makes the martyr. —
Napoleon Bonaparte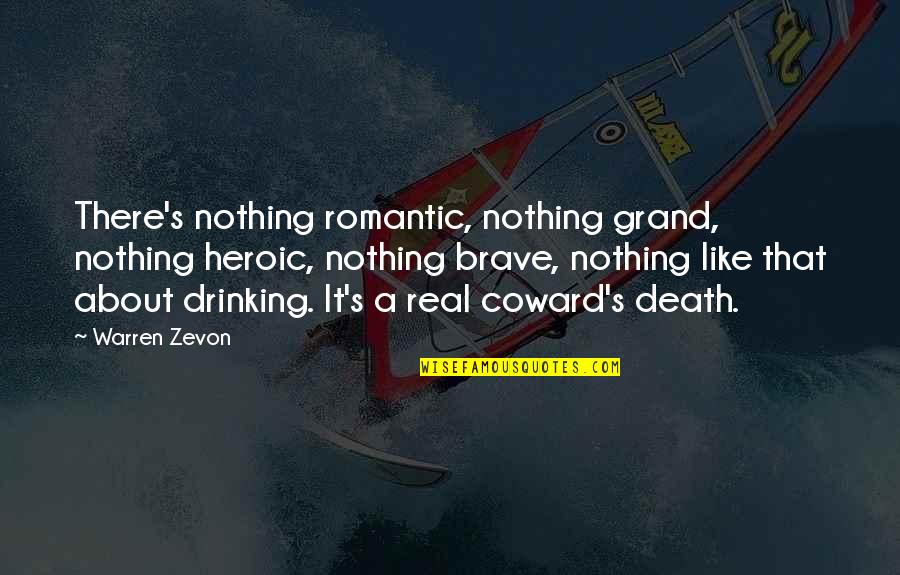 There's nothing romantic, nothing grand, nothing heroic, nothing brave, nothing like that about drinking. It's a real coward's death. —
Warren Zevon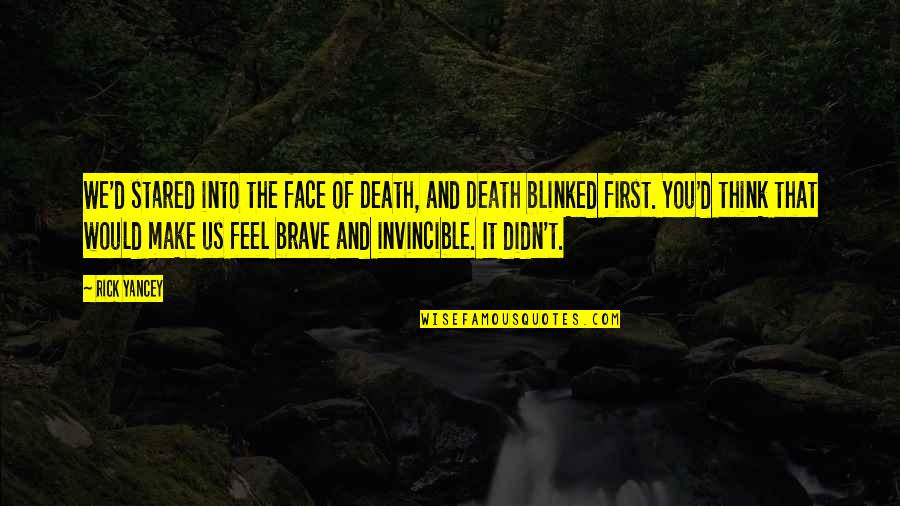 We'd stared into the face of Death, and Death blinked first. You'd think that would make us feel brave and invincible. It didn't. —
Rick Yancey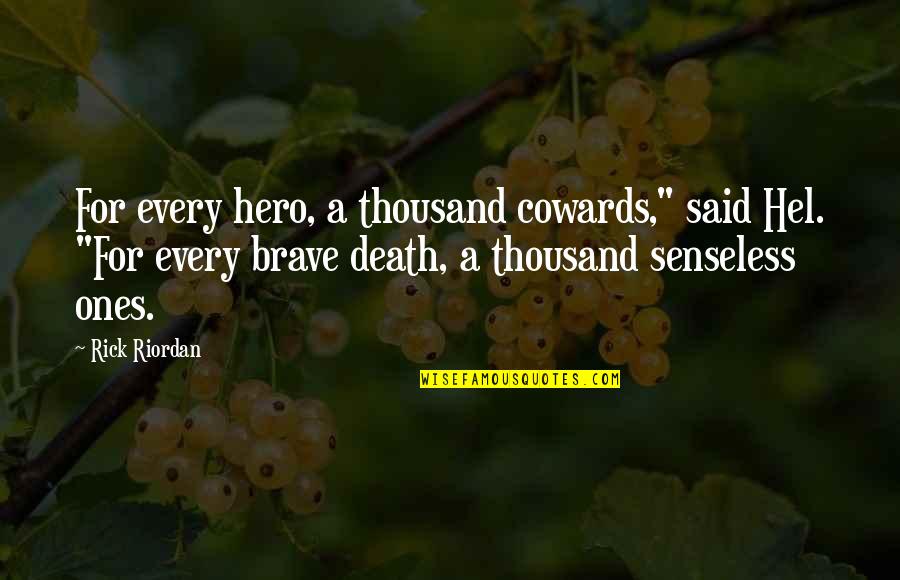 For every hero, a thousand cowards," said Hel. "For every
brave death
, a thousand senseless ones. —
Rick Riordan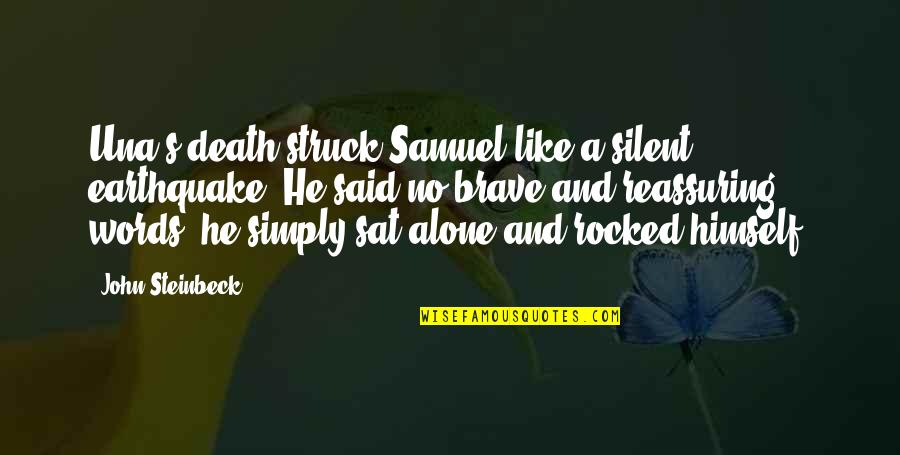 Una's death struck Samuel like a silent earthquake. He said no brave and reassuring words, he simply sat alone and rocked himself. —
John Steinbeck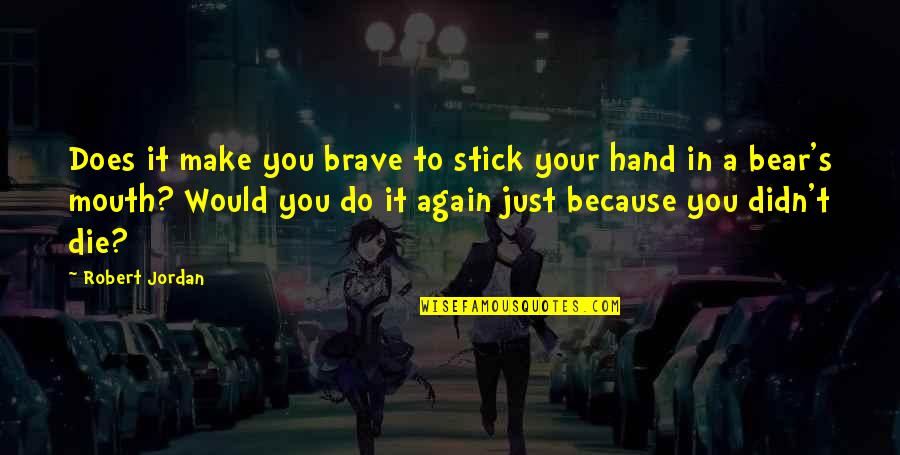 Does it make you brave to stick your hand in a bear's mouth? Would you do it again just because you didn't die? —
Robert Jordan
For thousands to do to death a few hundreds is no bravery. It is worse than cowardice. It is unworthy of nationalism, of any religion. —
Mahatma Gandhi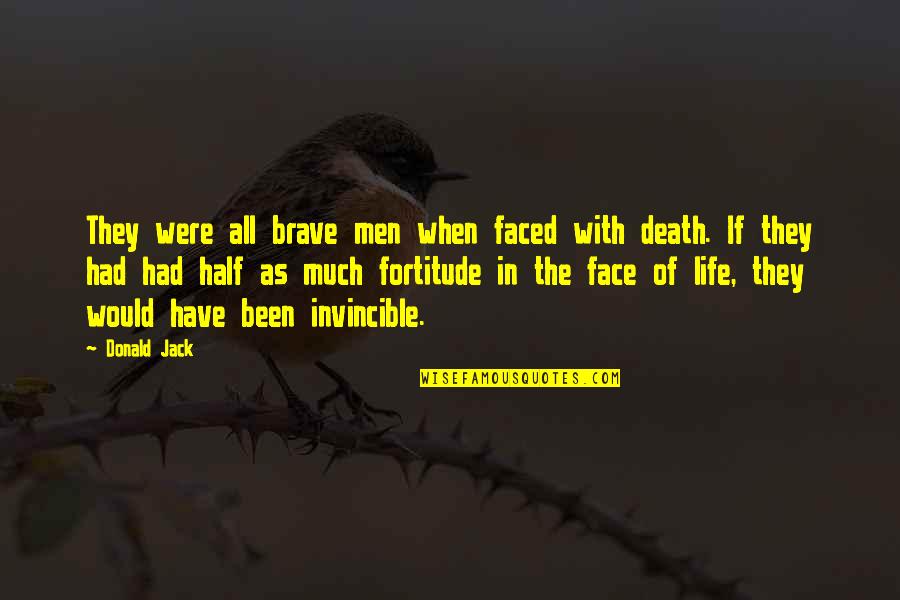 They were all brave men when faced with death. If they had had half as much fortitude in the face of life, they would have been invincible. —
Donald Jack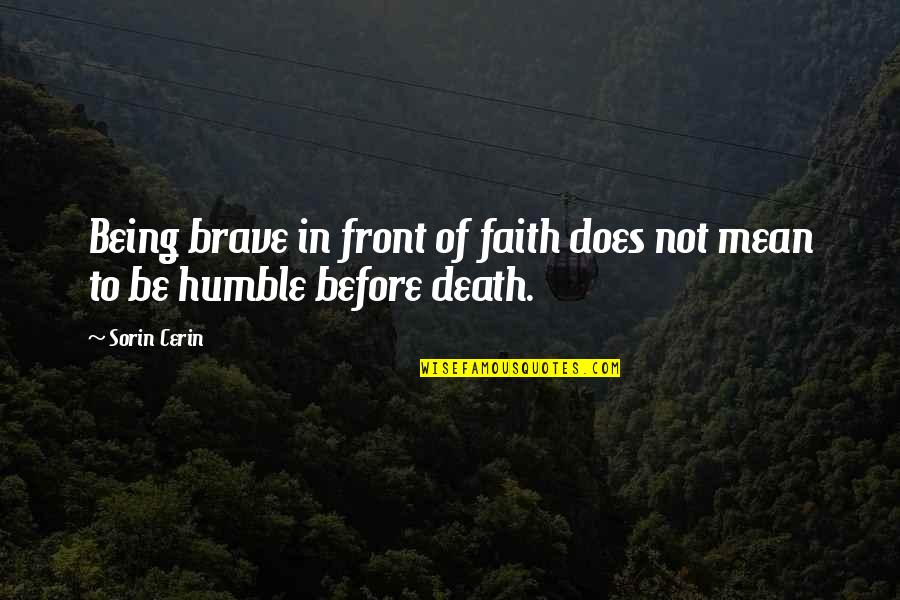 Being brave in front of faith does not mean to be humble before death. —
Sorin Cerin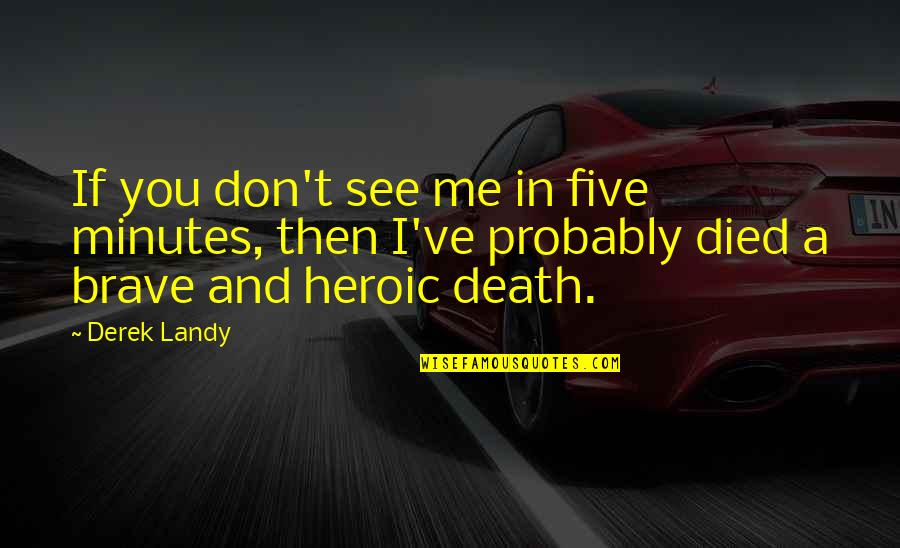 If you don't see me in five minutes, then I've probably died a brave and heroic death. —
Derek Landy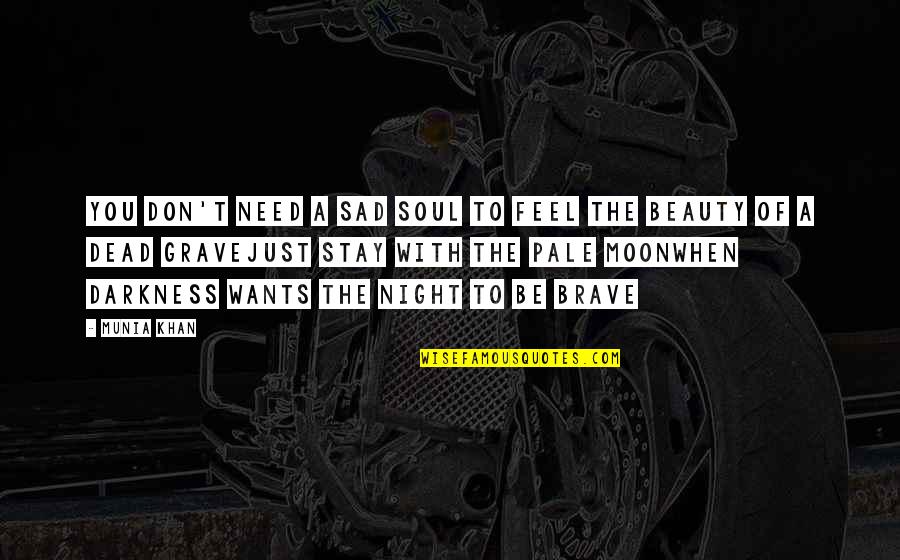 You don't need a sad soul
to feel the beauty of a dead grave
Just stay with the pale moon
when darkness wants the night to be brave —
Munia Khan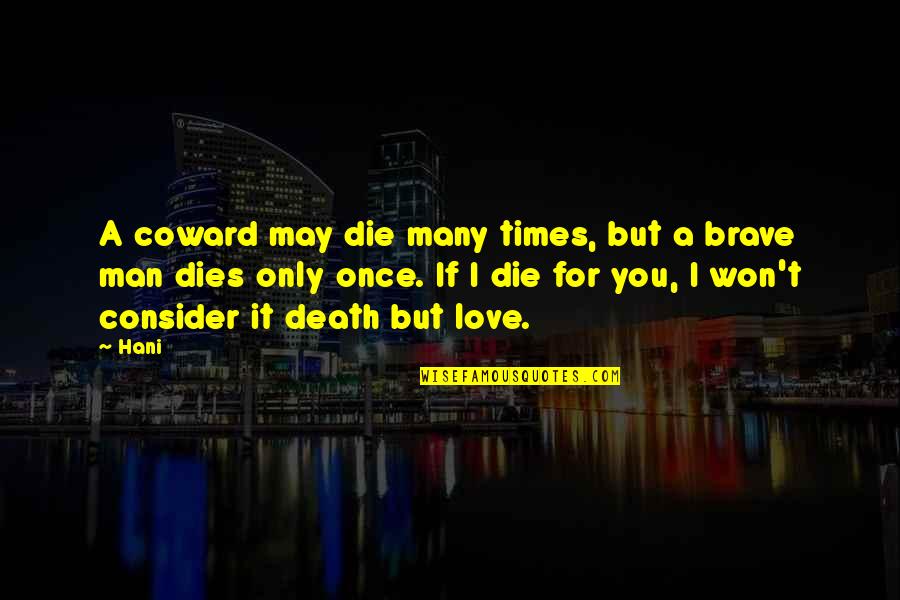 A coward may die many times, but a brave man dies only once. If I die for you, I won't consider it death but love. —
Hani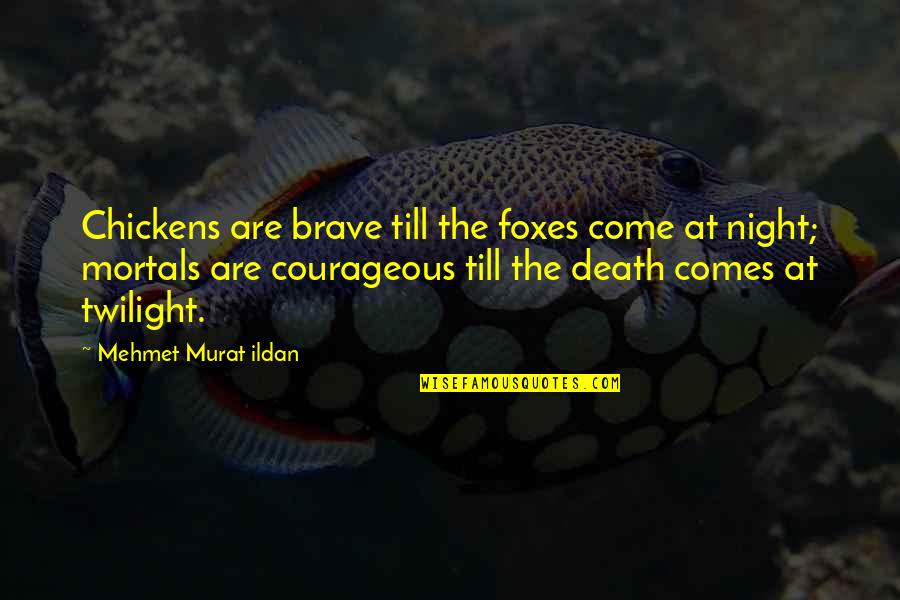 Chickens are brave till the foxes come at night; mortals are courageous till the death comes at twilight. —
Mehmet Murat Ildan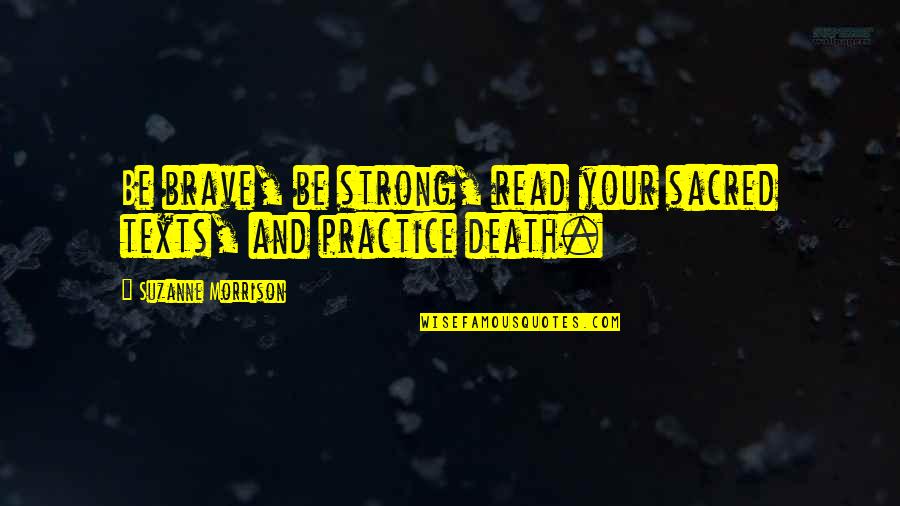 Be brave, be strong, read your sacred texts, and practice death. —
Suzanne Morrison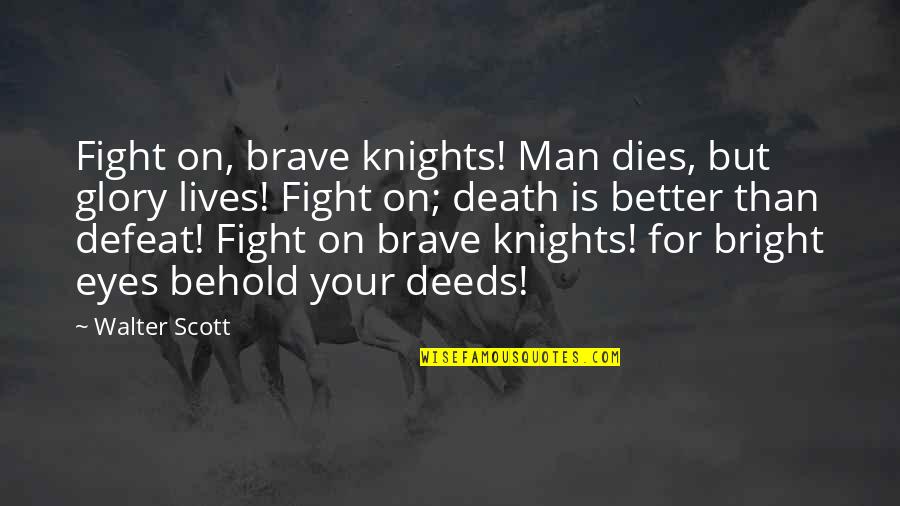 Fight on, brave knights! Man dies, but glory lives! Fight on; death is better than defeat! Fight on brave knights! for bright eyes behold your deeds! —
Walter Scott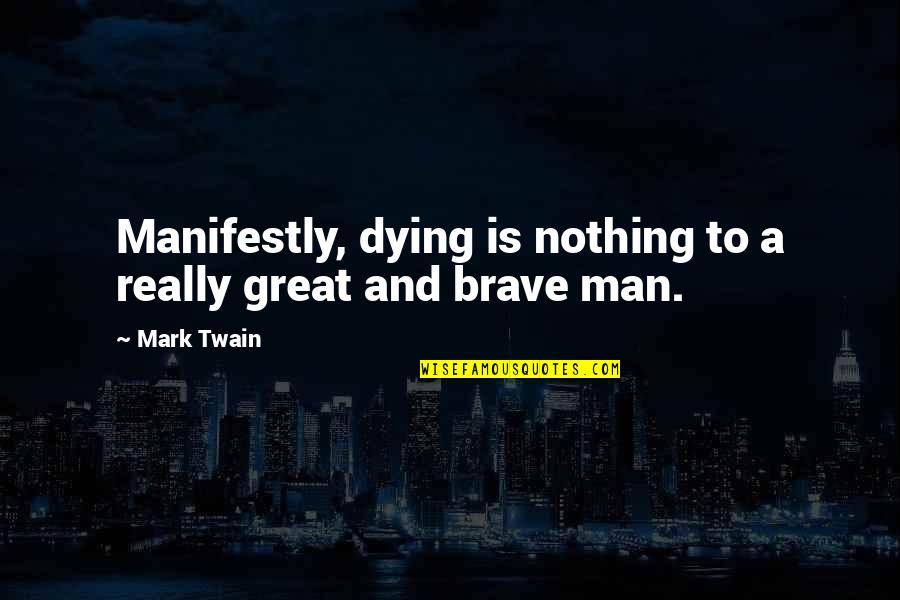 Manifestly, dying is nothing to a really great and brave man. —
Mark Twain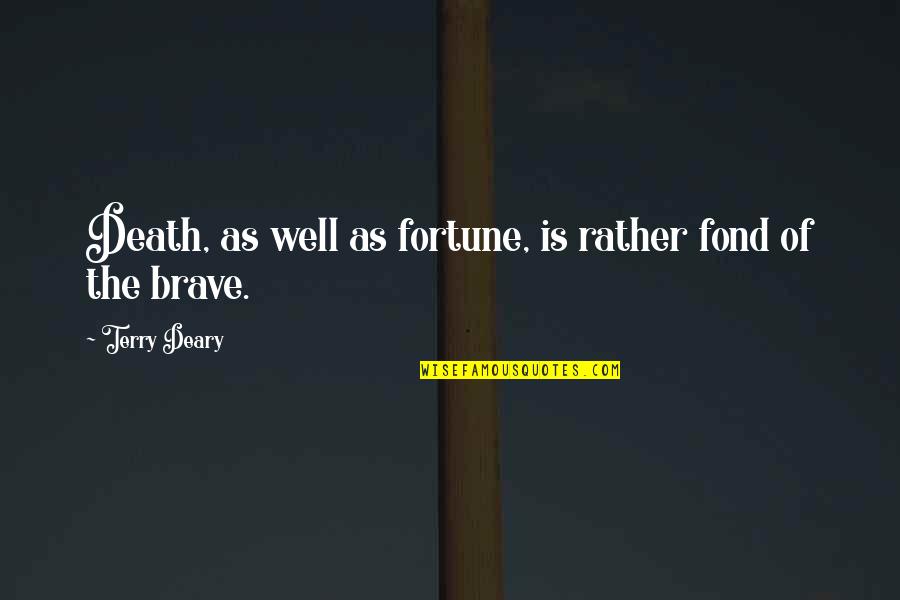 Death, as well as fortune, is rather fond of the brave. —
Terry Deary