Brahms Quotes
Collection of top 35 famous quotes about Brahms
Brahms Quotes & Sayings
Happy to read and share the best inspirational Brahms quotes, sayings and quotations on Wise Famous Quotes.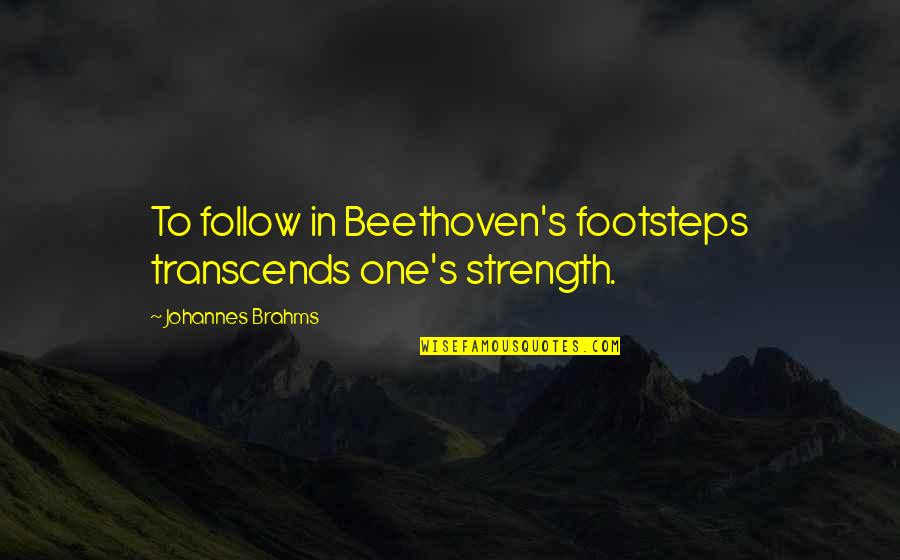 To follow in Beethoven's footsteps transcends one's strength.
—
Johannes Brahms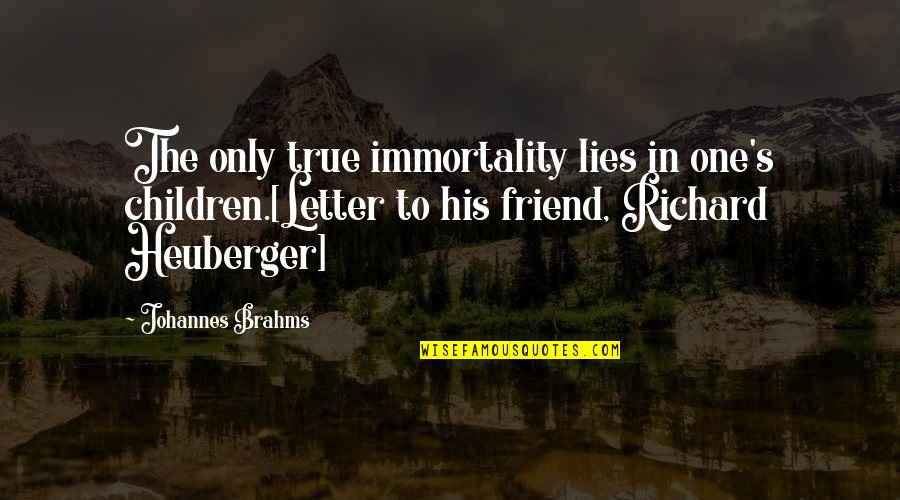 The only true immortality lies in one's children.
[Letter to his friend, Richard Heuberger]
—
Johannes Brahms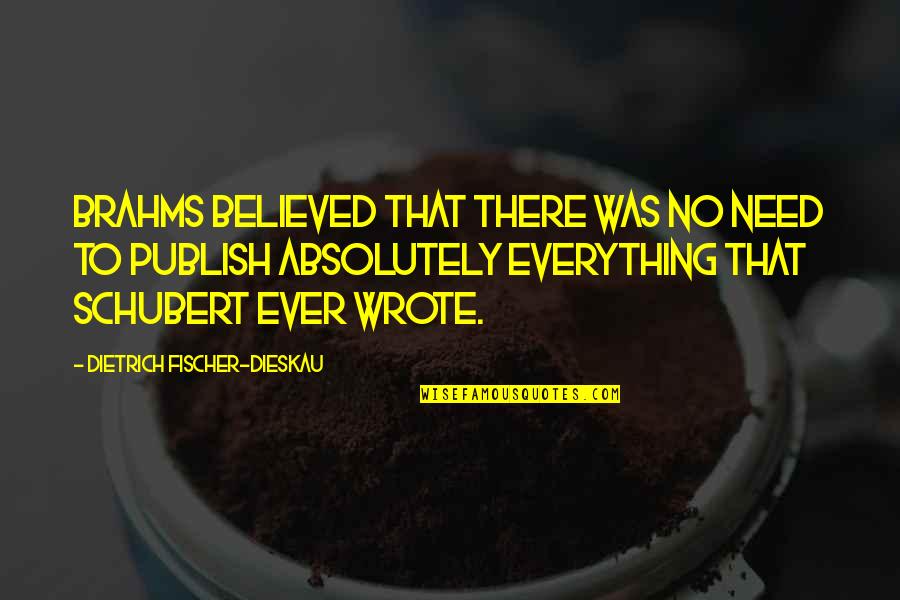 Brahms believed that there was no need to publish absolutely everything that Schubert ever wrote.
—
Dietrich Fischer-Dieskau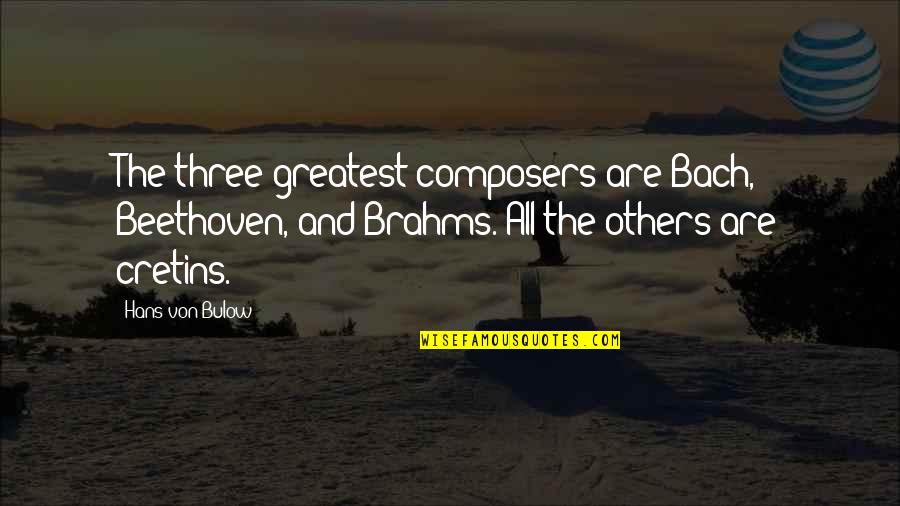 The three greatest composers are Bach, Beethoven, and Brahms. All the others are cretins.
—
Hans Von Bulow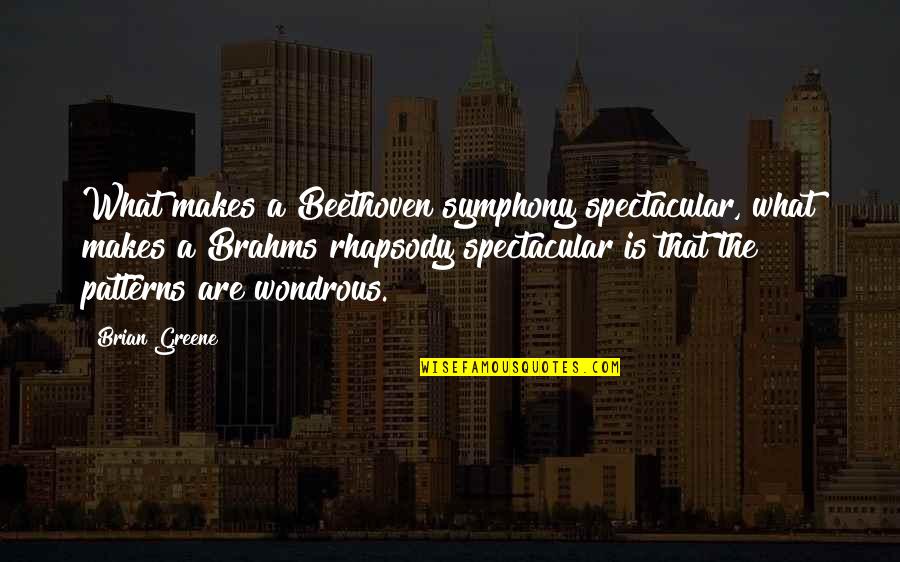 What makes a Beethoven symphony spectacular, what makes a
Brahms
rhapsody spectacular is that the patterns are wondrous. —
Brian Greene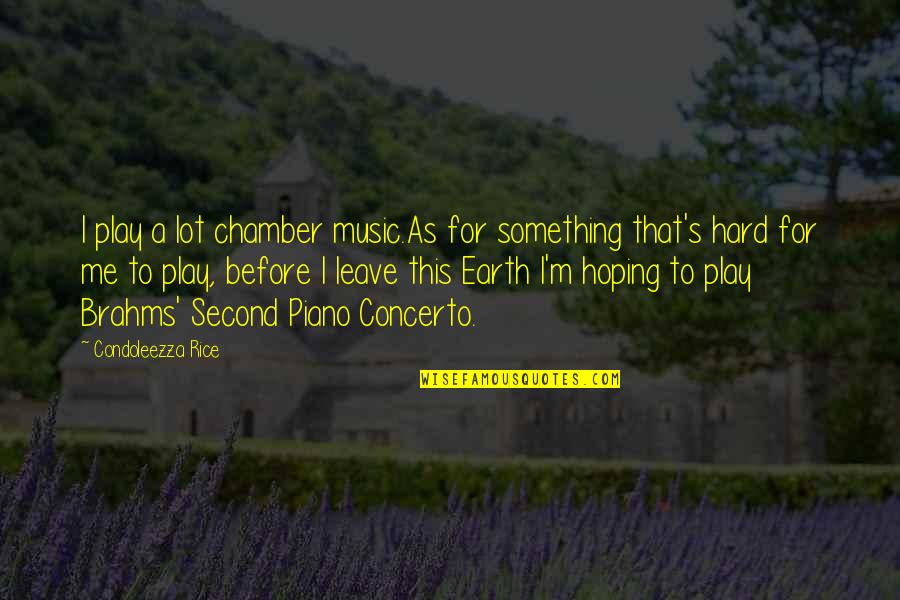 I play a lot chamber music.As for something that's hard for me to play, before I leave this Earth I'm hoping to play
Brahms
' Second Piano Concerto. —
Condoleezza Rice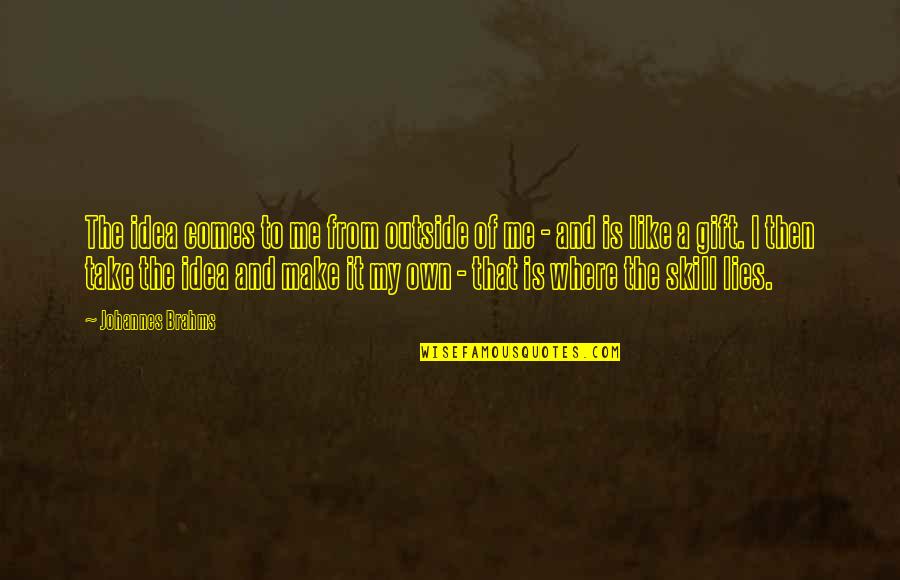 The idea comes to me from outside of me - and is like a gift. I then take the idea and make it my own - that is where the skill lies. —
Johannes Brahms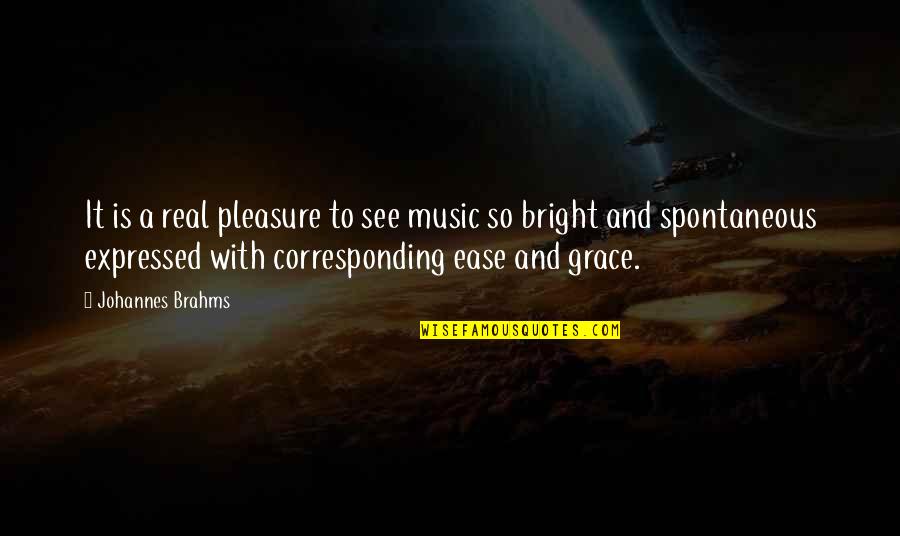 It is a real pleasure to see music so bright and spontaneous expressed with corresponding ease and grace. —
Johannes Brahms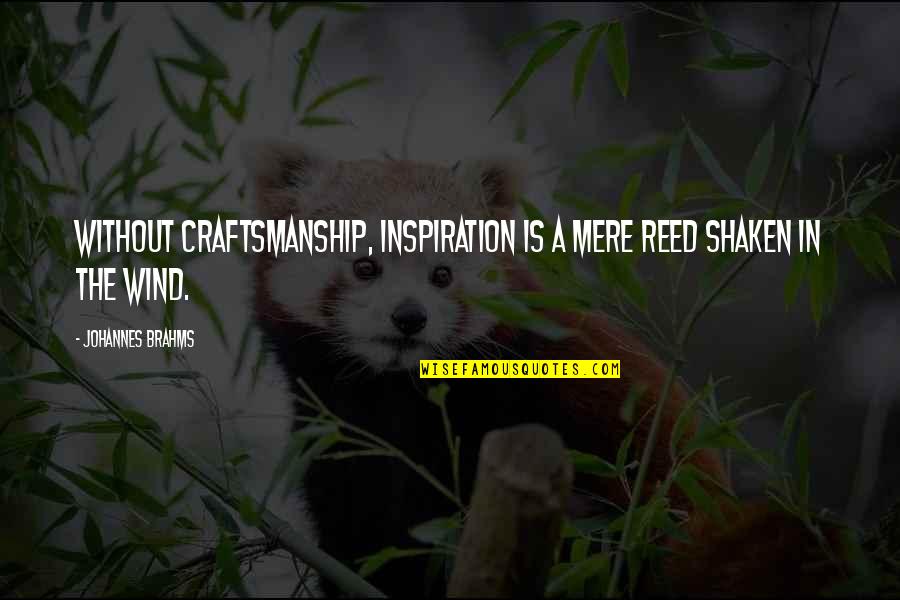 Without craftsmanship, inspiration is a mere reed shaken in the wind. —
Johannes Brahms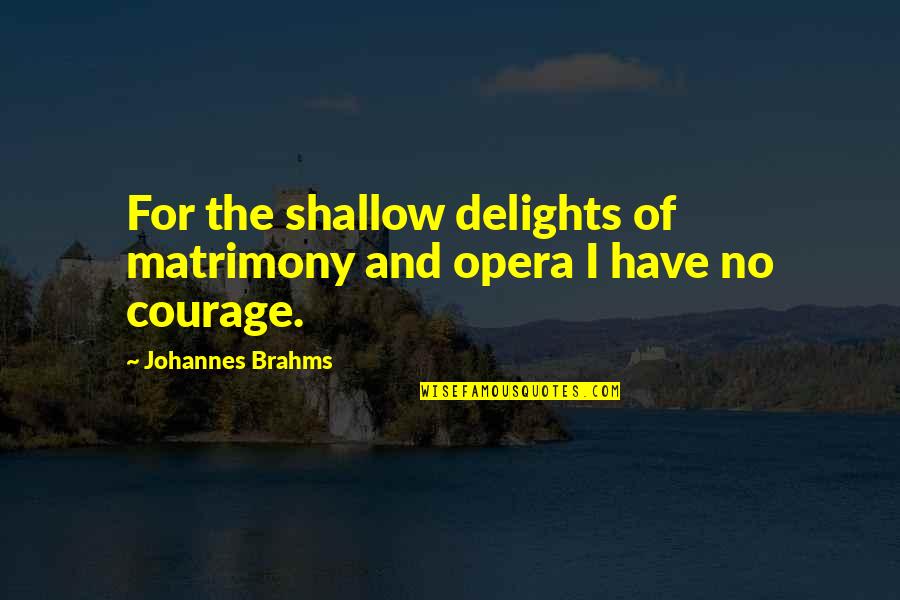 For the shallow delights of matrimony and opera I have no courage. —
Johannes Brahms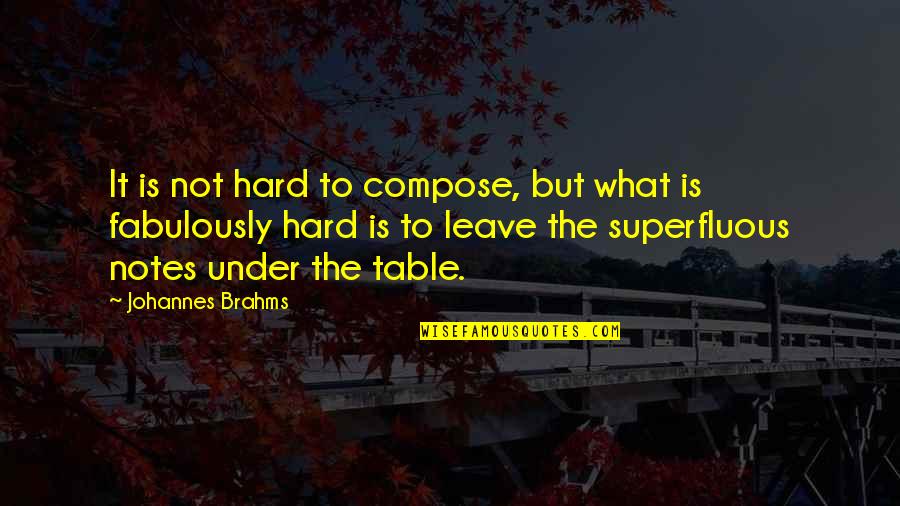 It is not hard to compose, but what is fabulously hard is to leave the superfluous notes under the table. —
Johannes Brahms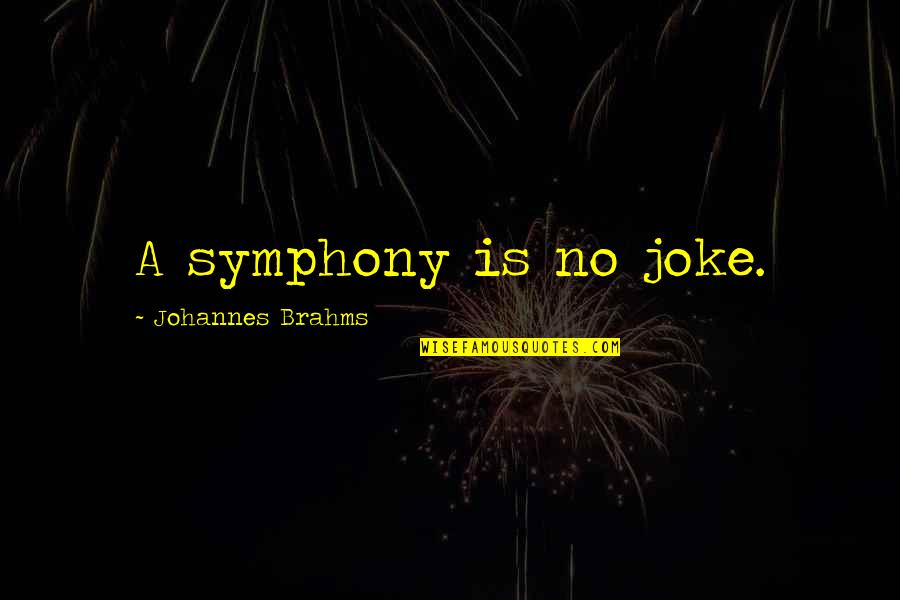 A symphony is no joke. —
Johannes Brahms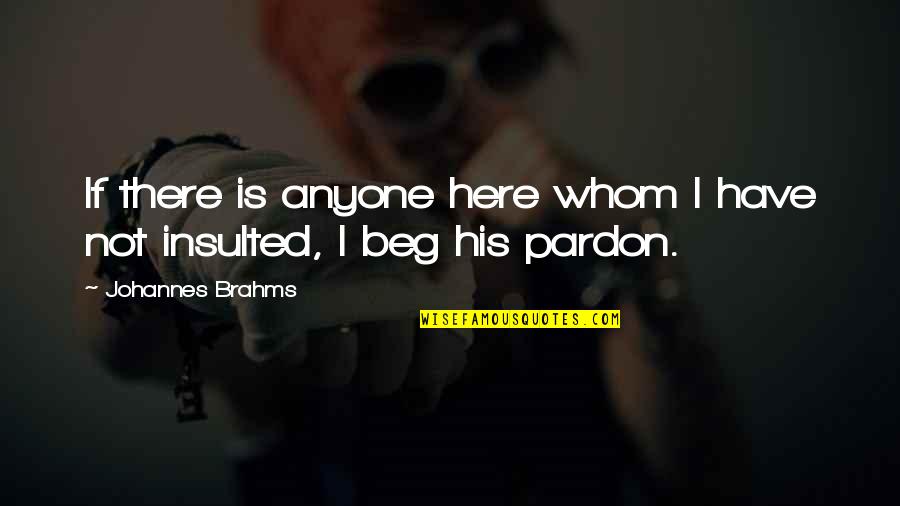 If there is anyone here whom I have not insulted, I beg his pardon. —
Johannes Brahms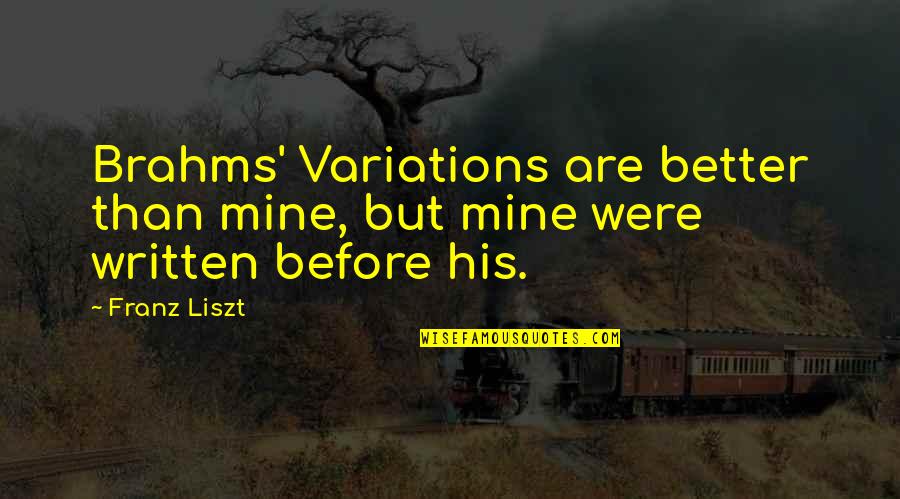 Brahms
' Variations are better than mine, but mine were written before his. —
Franz Liszt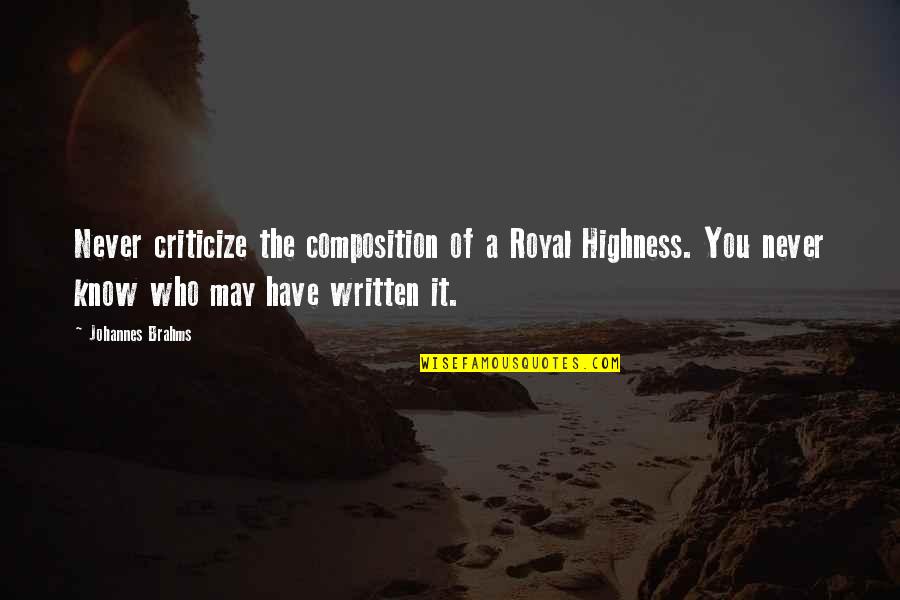 Never criticize the composition of a Royal Highness. You never know who may have written it. —
Johannes Brahms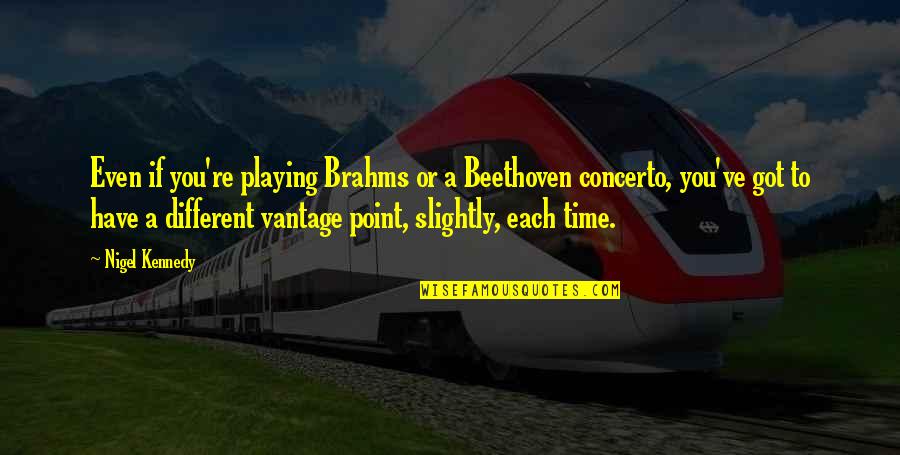 Even if you're playing
Brahms
or a Beethoven concerto, you've got to have a different vantage point, slightly, each time. —
Nigel Kennedy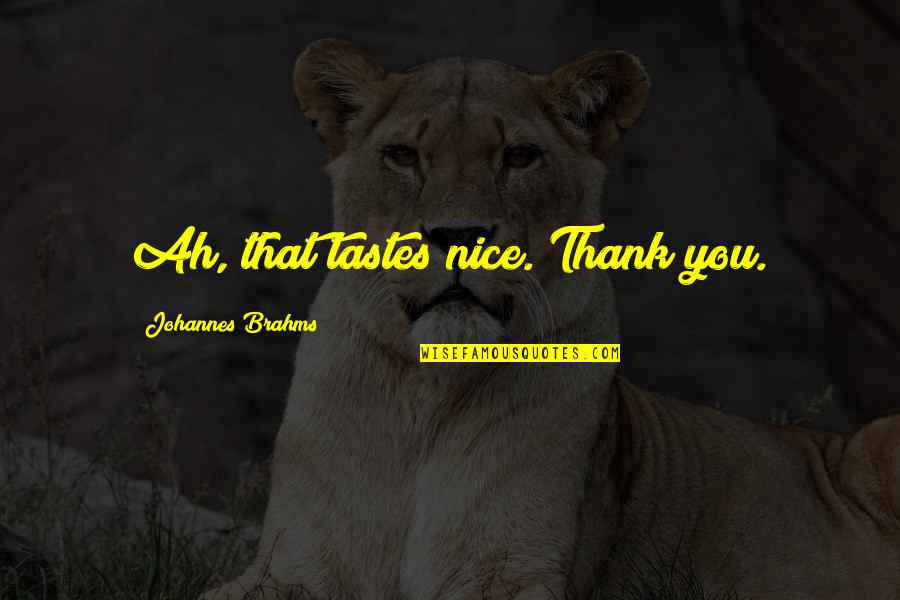 Ah, that tastes nice. Thank you. —
Johannes Brahms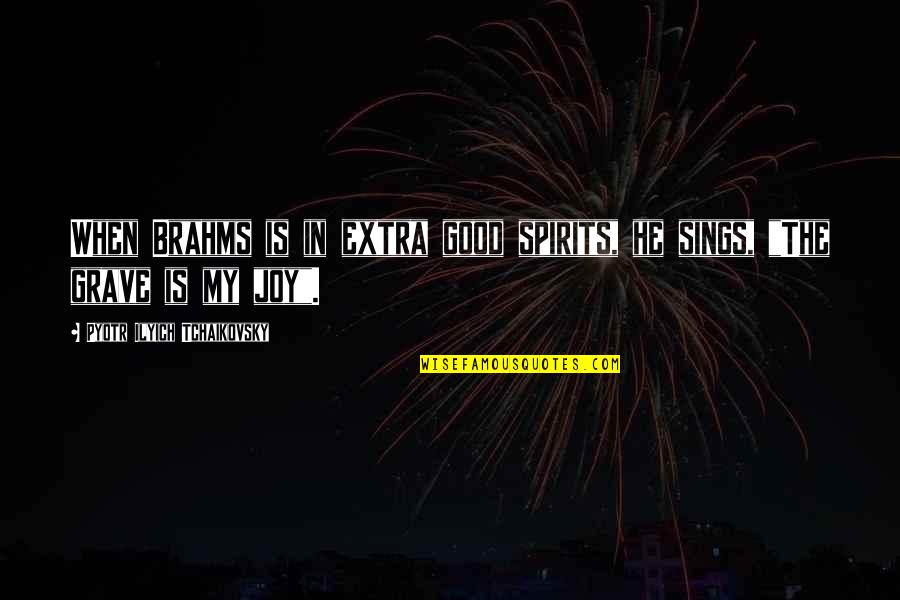 When
Brahms
is in extra good spirits, he sings, "The grave is my joy". —
Pyotr Ilyich Tchaikovsky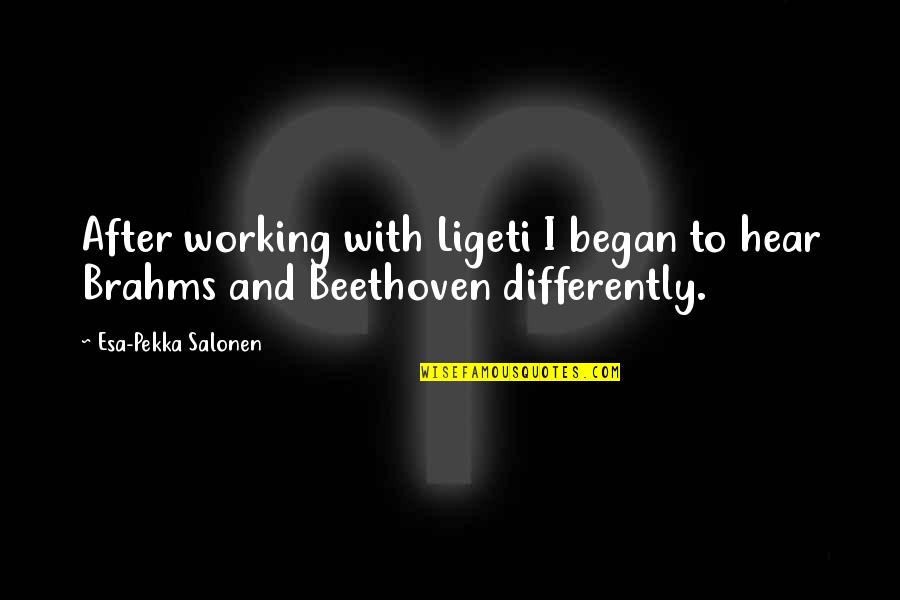 After working with Ligeti I began to hear
Brahms
and Beethoven differently. —
Esa-Pekka Salonen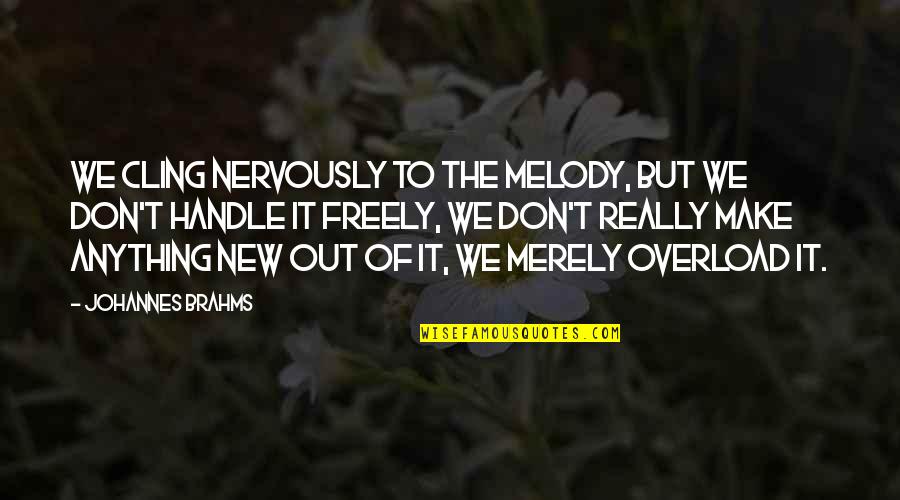 We cling nervously to the melody, but we don't handle it freely, we don't really make anything new out of it, we merely overload it. —
Johannes Brahms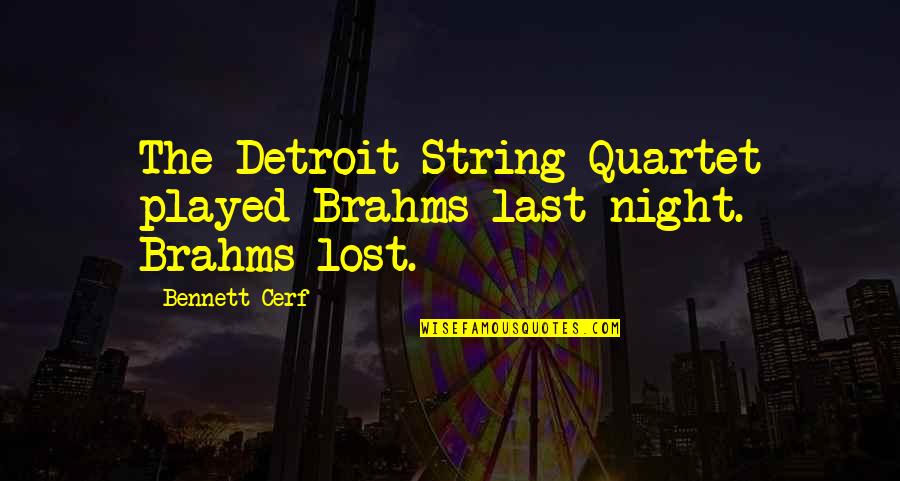 The Detroit String Quartet played
Brahms
last night.
Brahms
lost. —
Bennett Cerf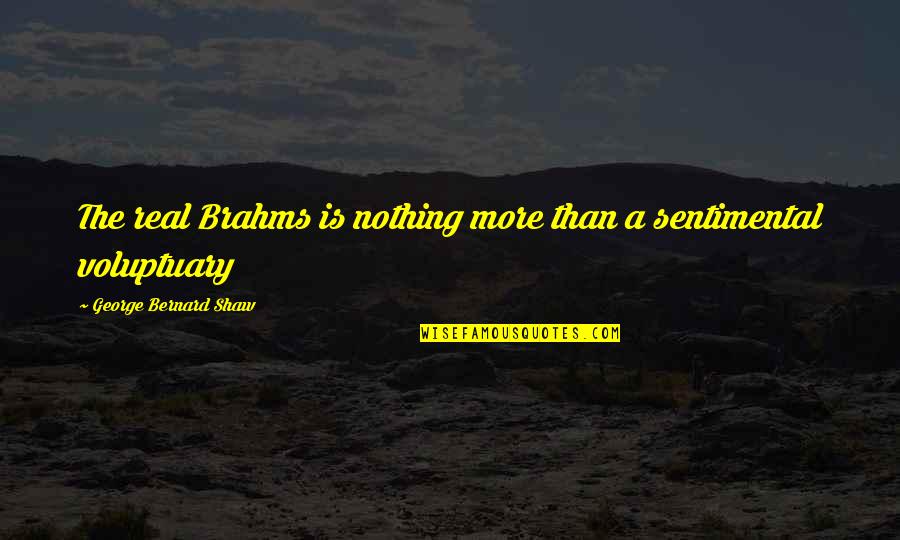 The real
Brahms
is nothing more than a sentimental voluptuary —
George Bernard Shaw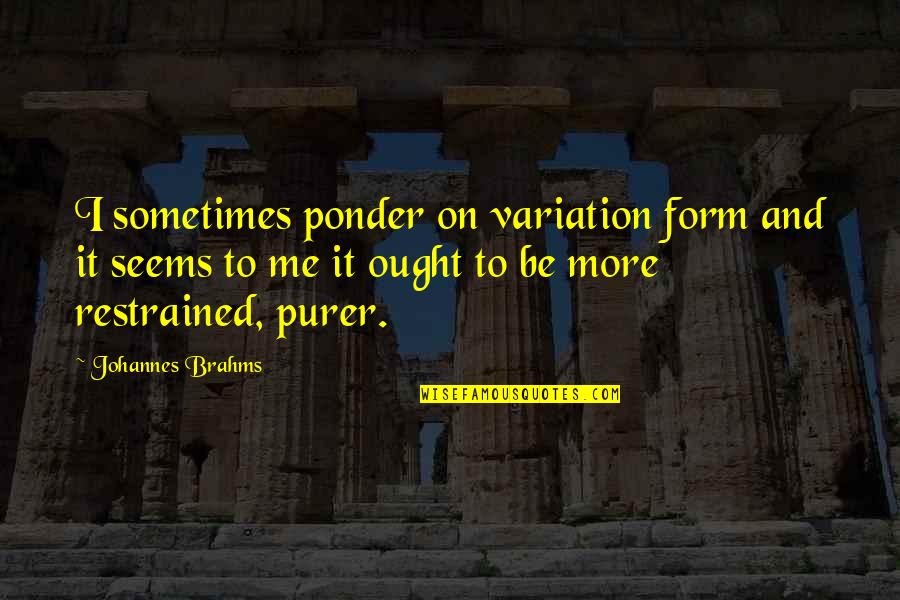 I sometimes ponder on variation form and it seems to me it ought to be more restrained, purer. —
Johannes Brahms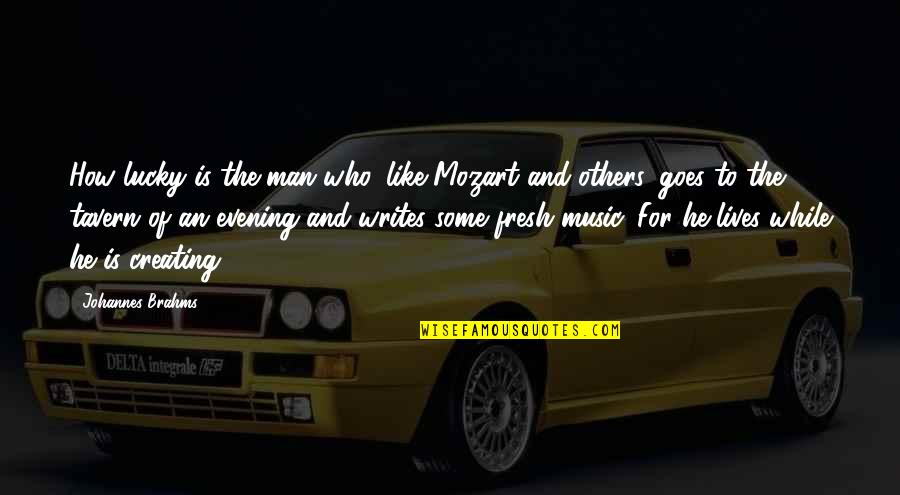 How lucky is the man who, like Mozart and others, goes to the tavern of an evening and writes some fresh music. For he lives while he is creating. —
Johannes Brahms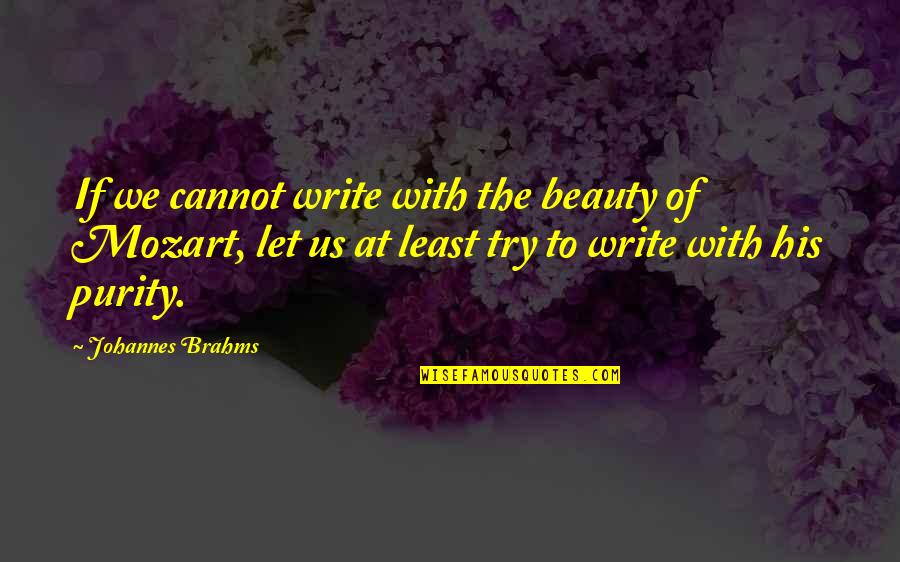 If we cannot write with the beauty of Mozart, let us at least try to write with his purity. —
Johannes Brahms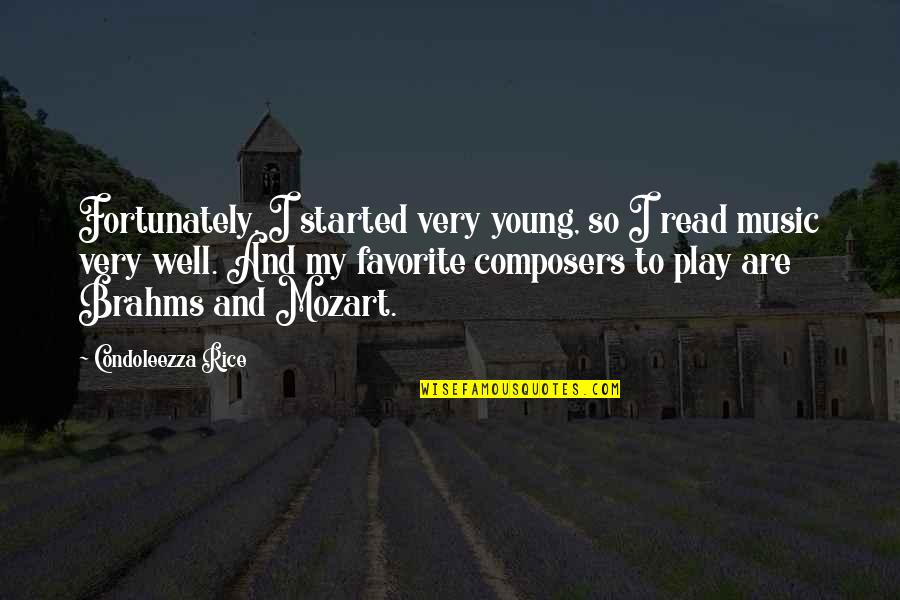 Fortunately, I started very young, so I read music very well. And my favorite composers to play are
Brahms
and Mozart. —
Condoleezza Rice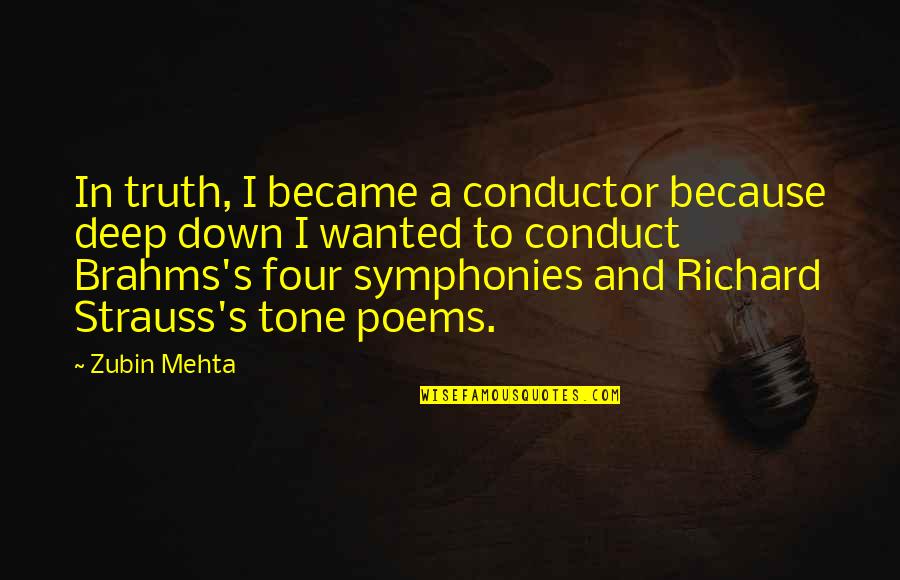 In truth, I became a conductor because deep down I wanted to conduct
Brahms
's four symphonies and Richard Strauss's tone poems. —
Zubin Mehta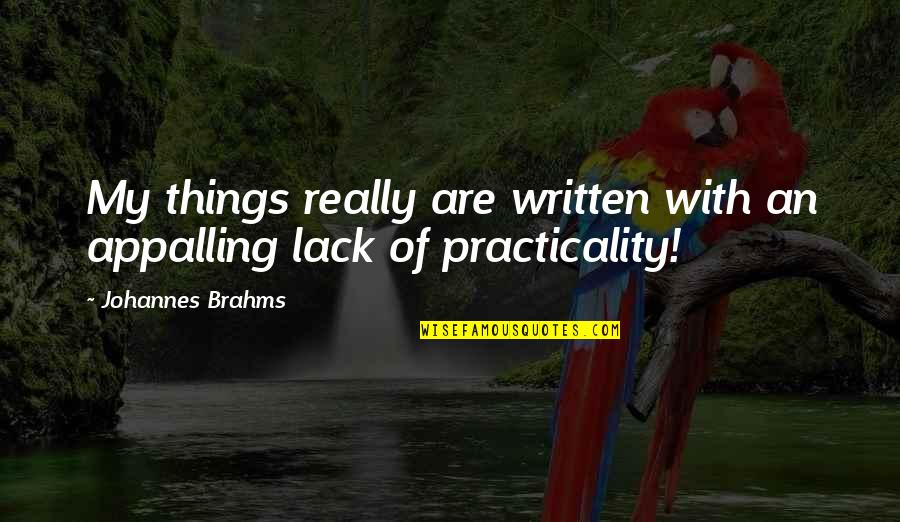 My things really are written with an appalling lack of practicality! —
Johannes Brahms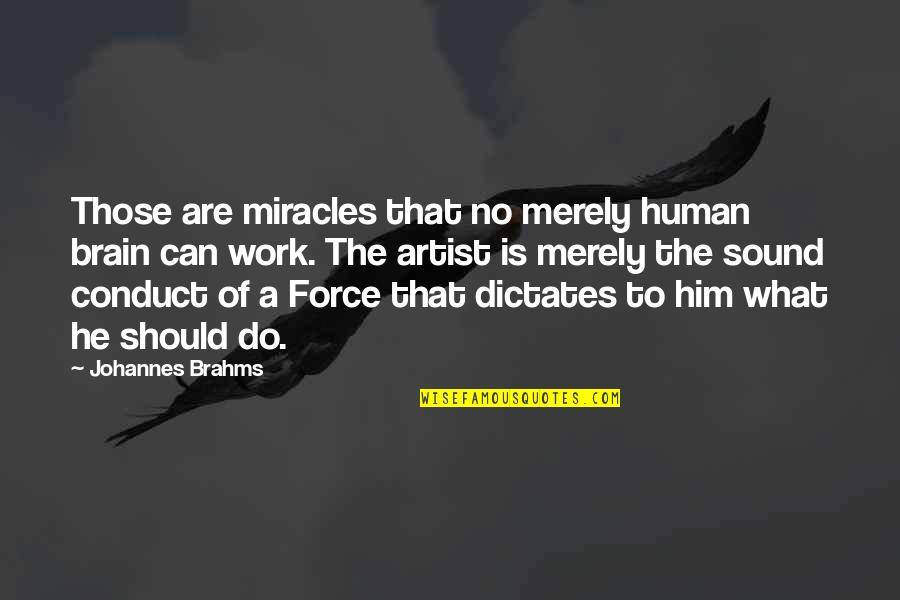 Those are miracles that no merely human brain can work. The artist is merely the sound conduct of a Force that dictates to him what he should do. —
Johannes Brahms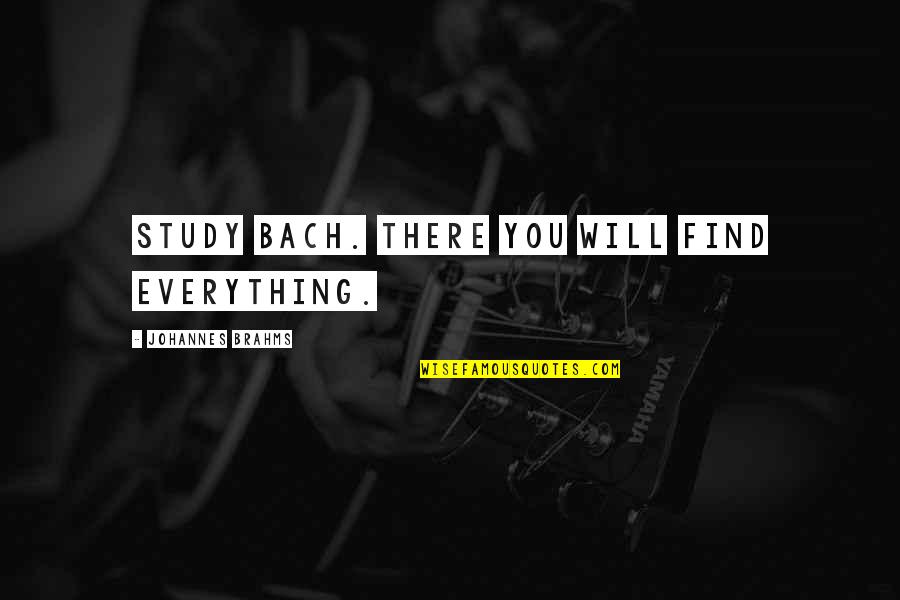 Study Bach. There you will find everything. —
Johannes Brahms