Boortz Quotes
Collection of top 34 famous quotes about Boortz
Boortz Quotes & Sayings
Happy to read and share the best inspirational Boortz quotes, sayings and quotations on Wise Famous Quotes.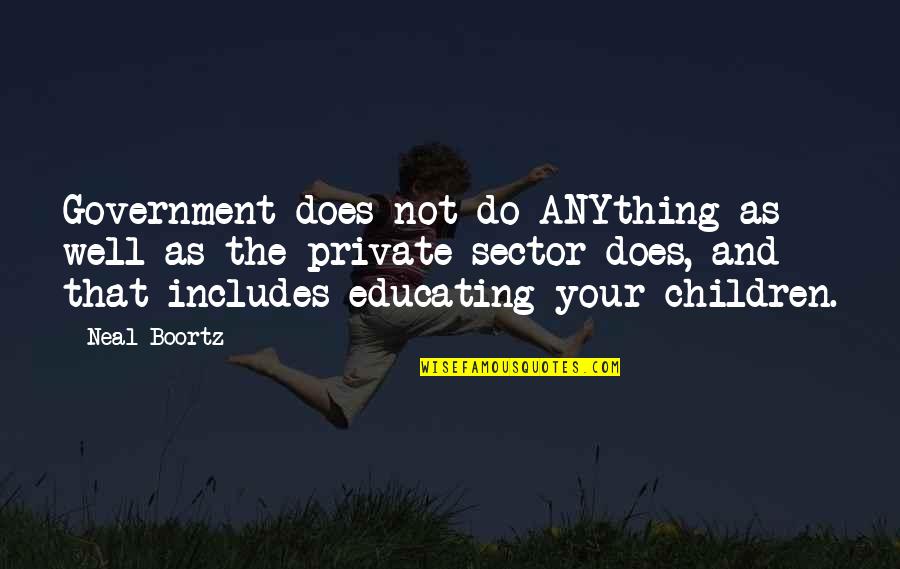 Government does not do ANYthing as well as the private sector does, and that includes educating your children.
—
Neal Boortz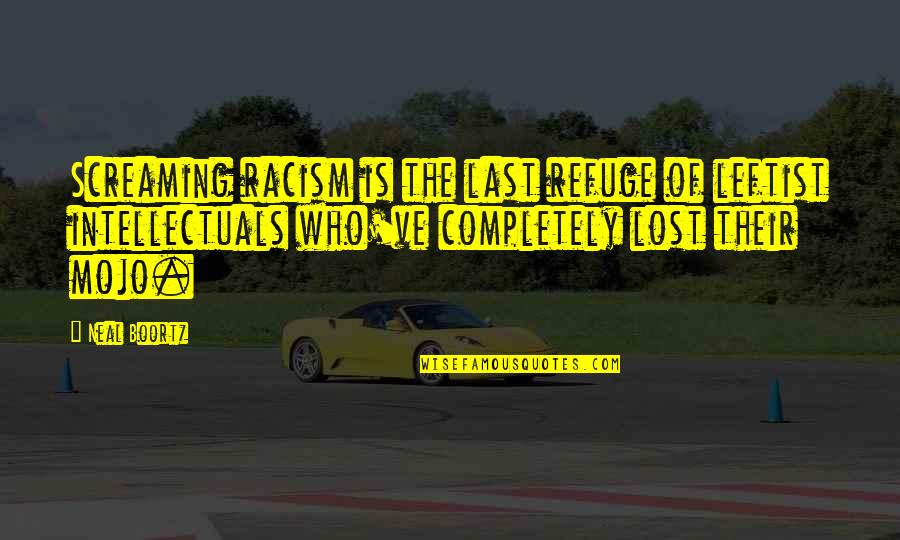 Screaming racism is the last refuge of leftist intellectuals who've completely lost their mojo.
—
Neal Boortz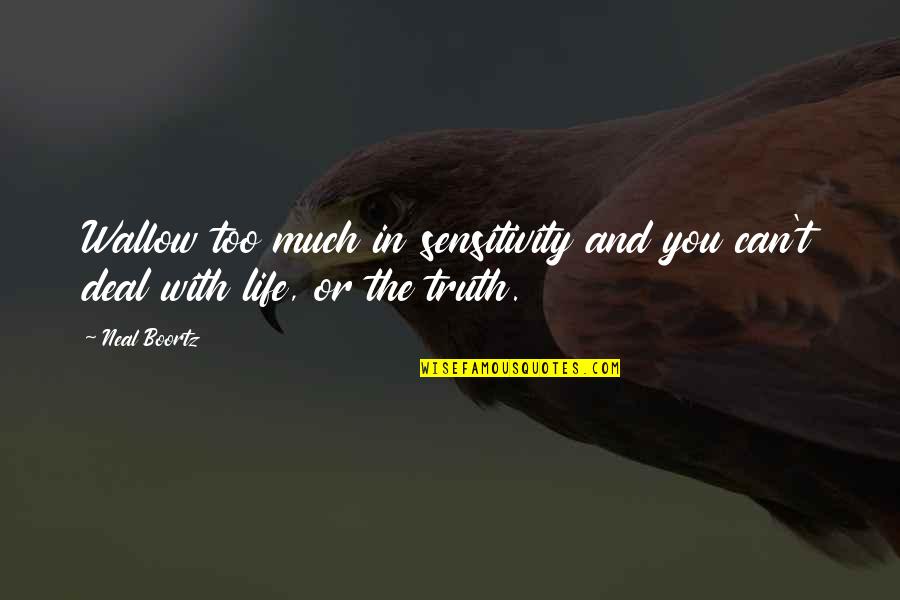 Wallow too much in sensitivity and you can't deal with life, or the truth. —
Neal Boortz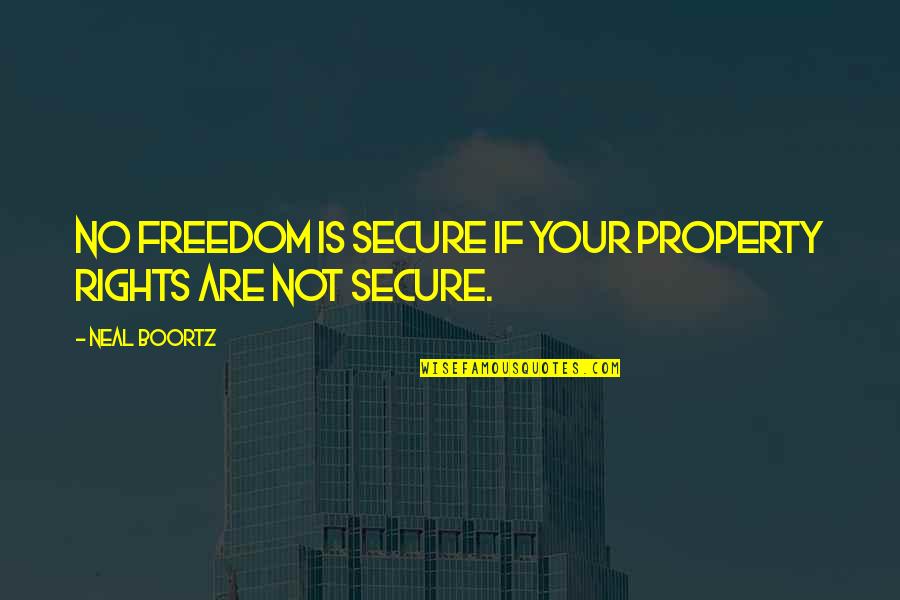 No freedom is secure if your property rights are not secure. —
Neal Boortz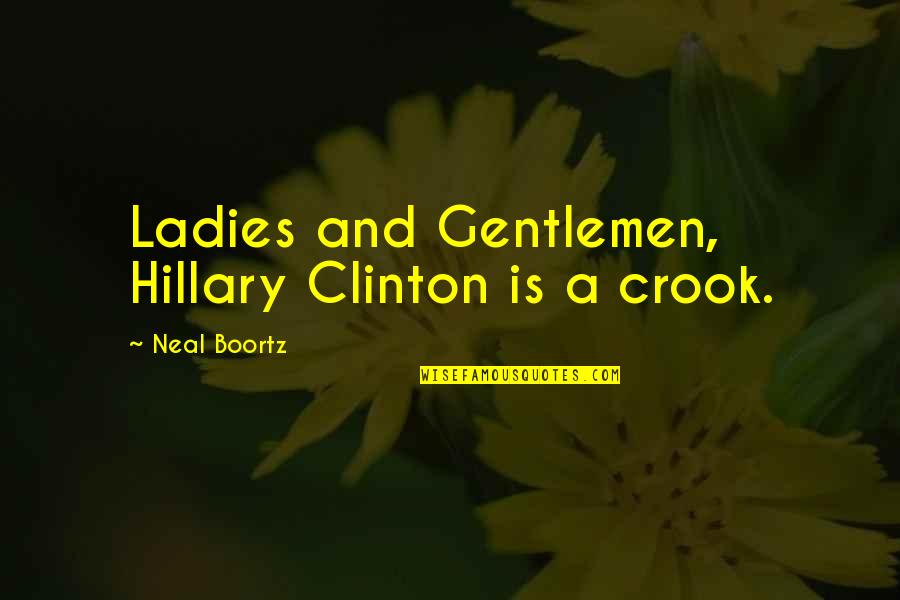 Ladies and Gentlemen, Hillary Clinton is a crook. —
Neal Boortz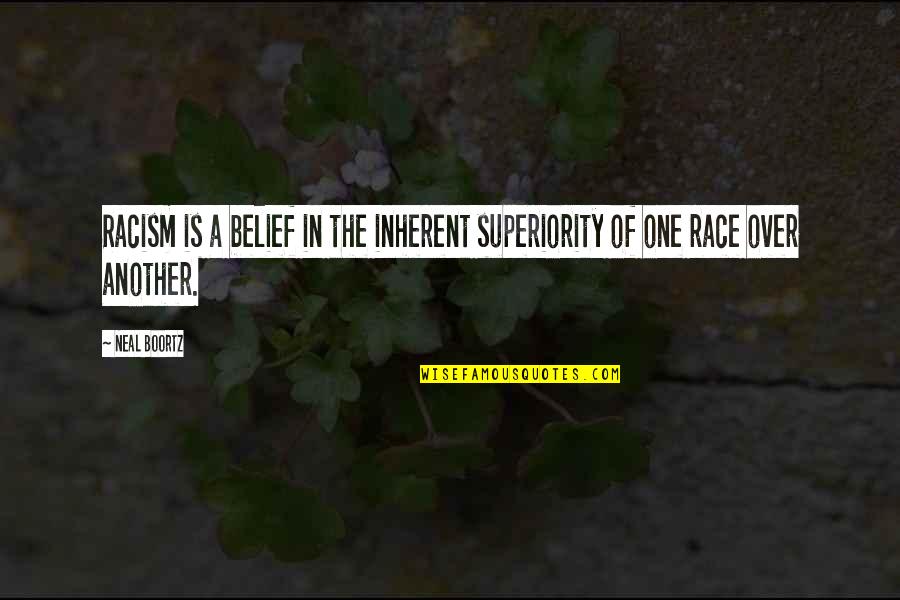 Racism is a belief in the inherent superiority of one race over another. —
Neal Boortz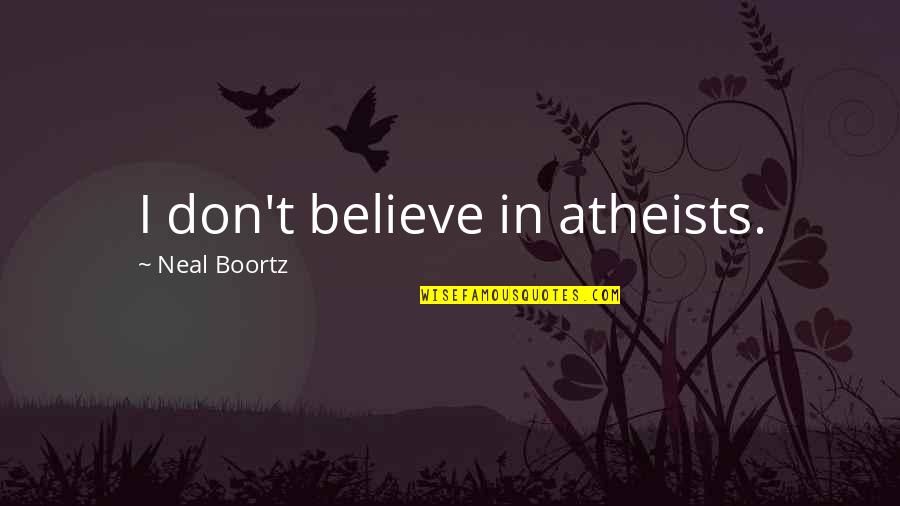 I don't believe in atheists. —
Neal Boortz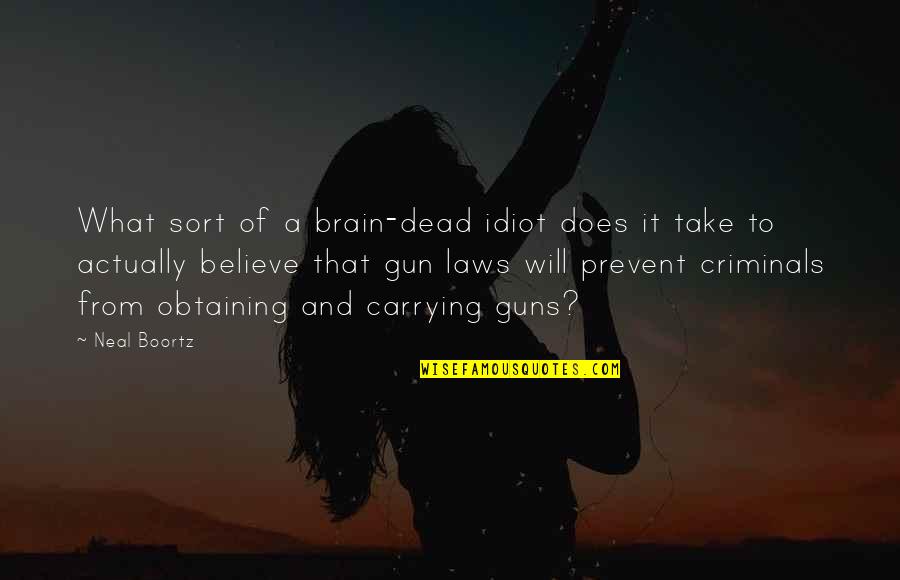 What sort of a brain-dead idiot does it take to actually believe that gun laws will prevent criminals from obtaining and carrying guns? —
Neal Boortz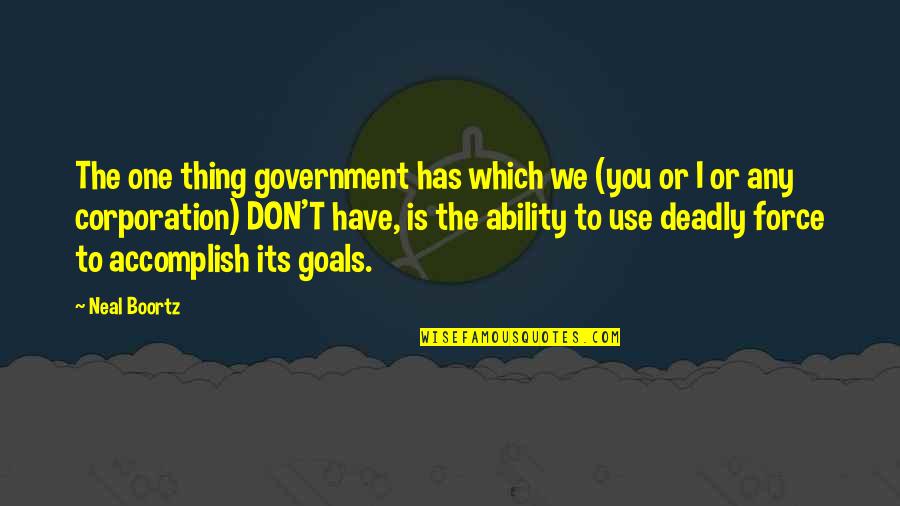 The one thing government has which we (you or I or any corporation) DON'T have, is the ability to use deadly force to accomplish its goals. —
Neal Boortz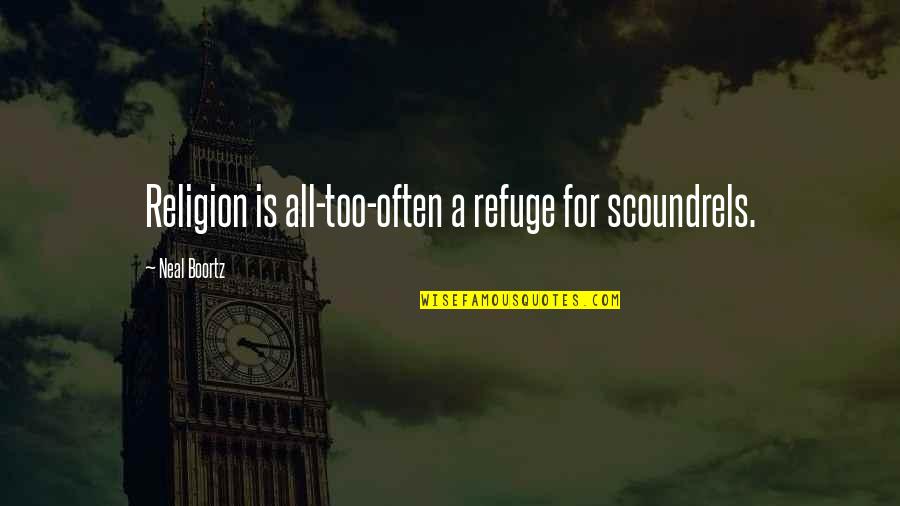 Religion is all-too-often a refuge for scoundrels. —
Neal Boortz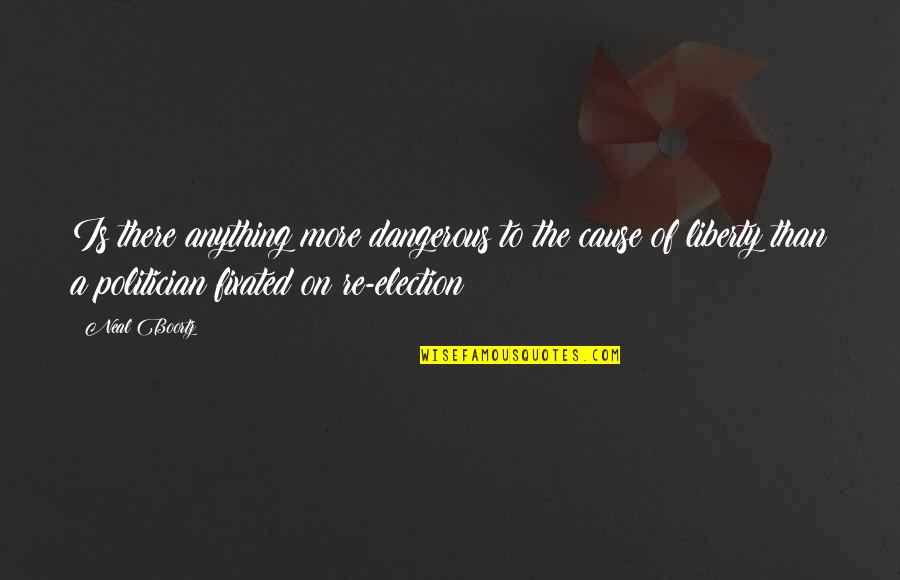 Is there anything more dangerous to the cause of liberty than a politician fixated on re-election? —
Neal Boortz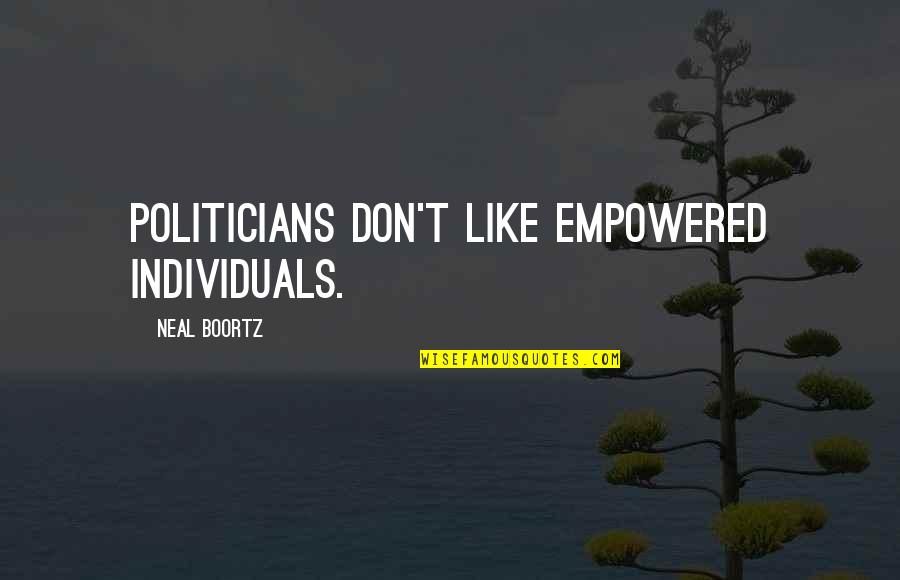 Politicians don't like empowered individuals. —
Neal Boortz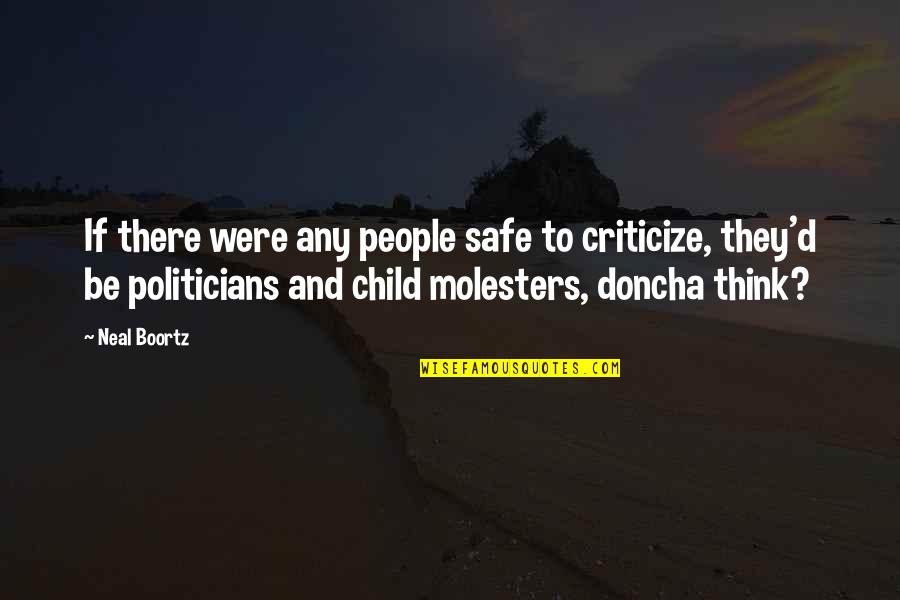 If there were any people safe to criticize, they'd be politicians and child molesters, doncha think? —
Neal Boortz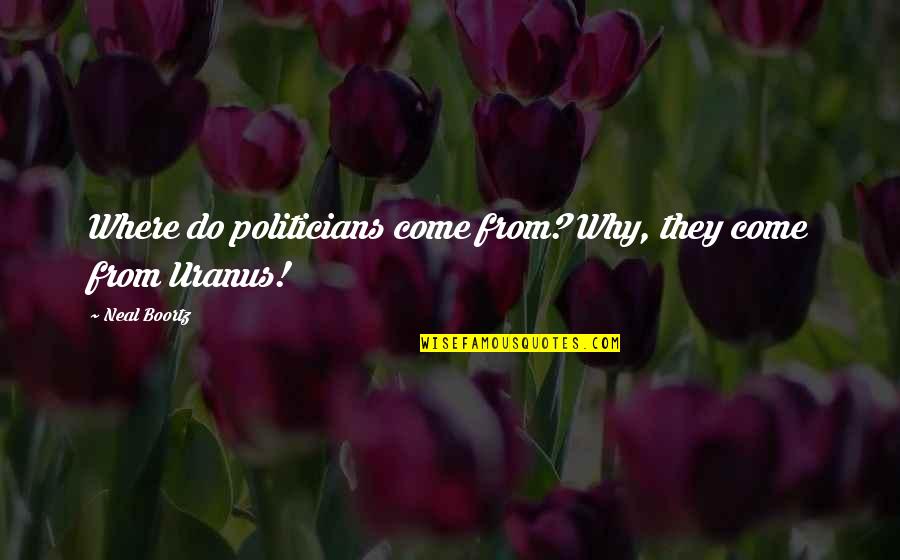 Where do politicians come from? Why, they come from Uranus! —
Neal Boortz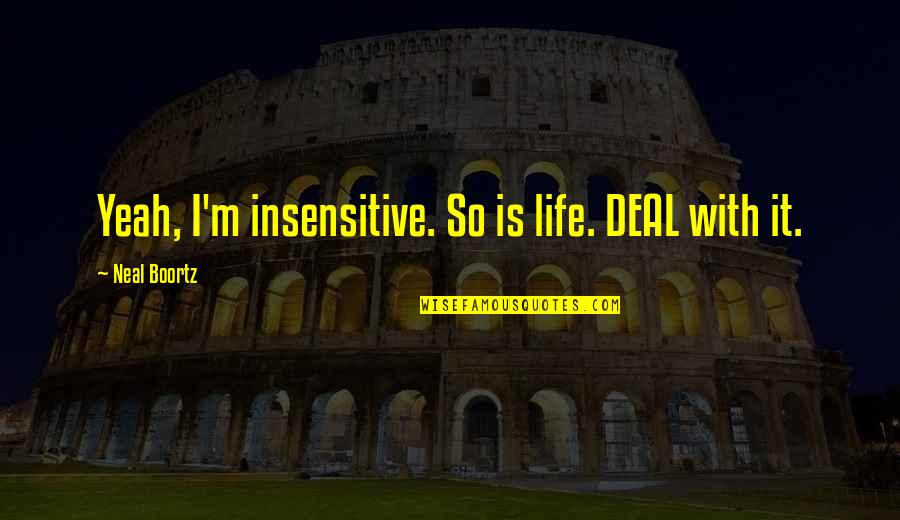 Yeah, I'm insensitive. So is life. DEAL with it. —
Neal Boortz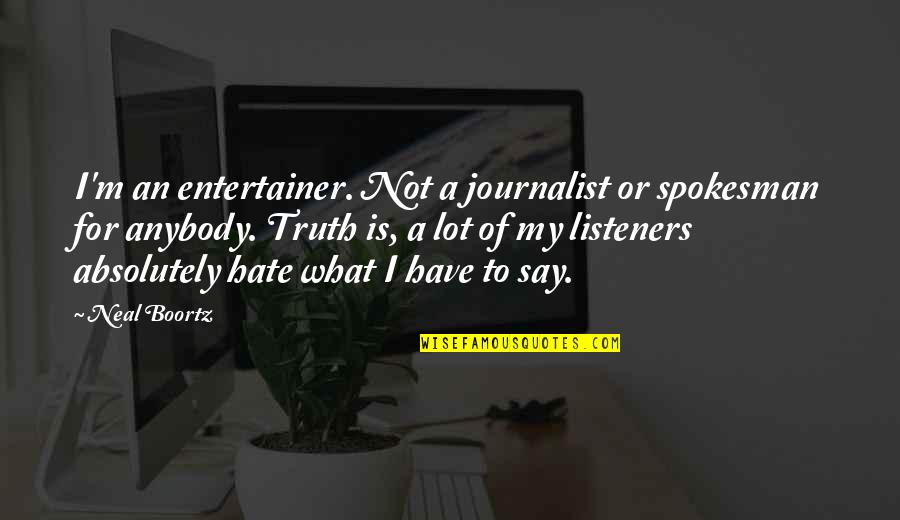 I'm an entertainer. Not a journalist or spokesman for anybody. Truth is, a lot of my listeners absolutely hate what I have to say. —
Neal Boortz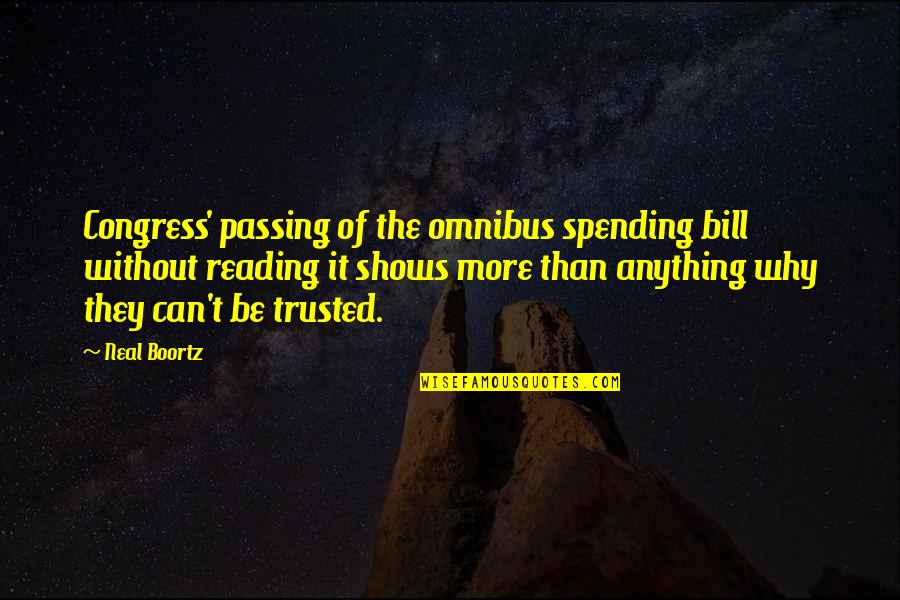 Congress' passing of the omnibus spending bill without reading it shows more than anything why they can't be trusted. —
Neal Boortz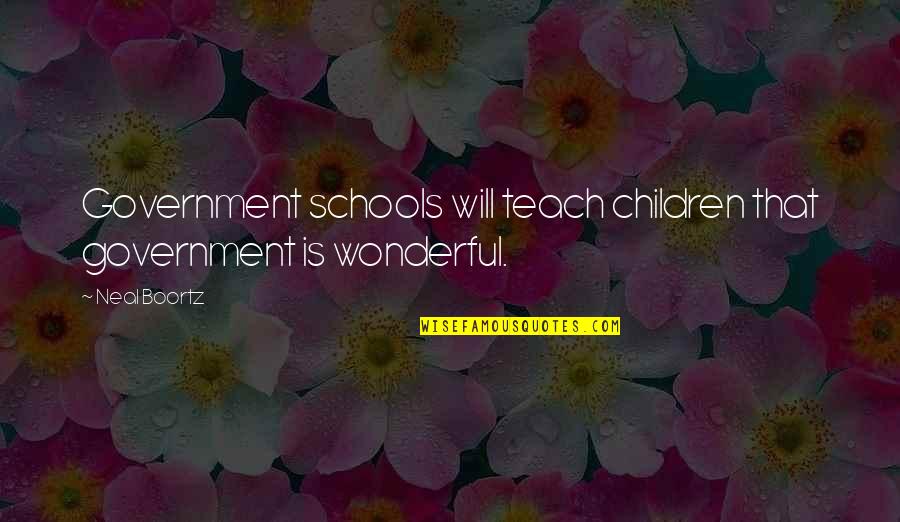 Government schools will teach children that government is wonderful. —
Neal Boortz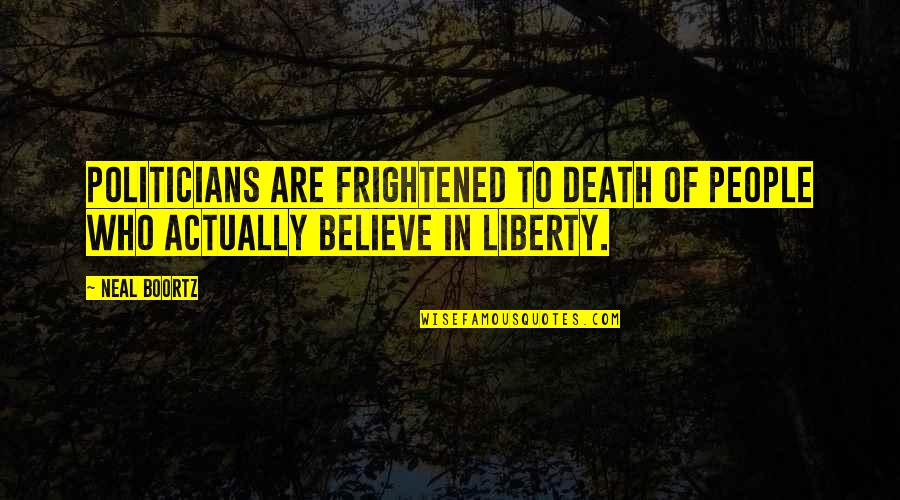 Politicians are frightened to death of people who actually believe in liberty. —
Neal Boortz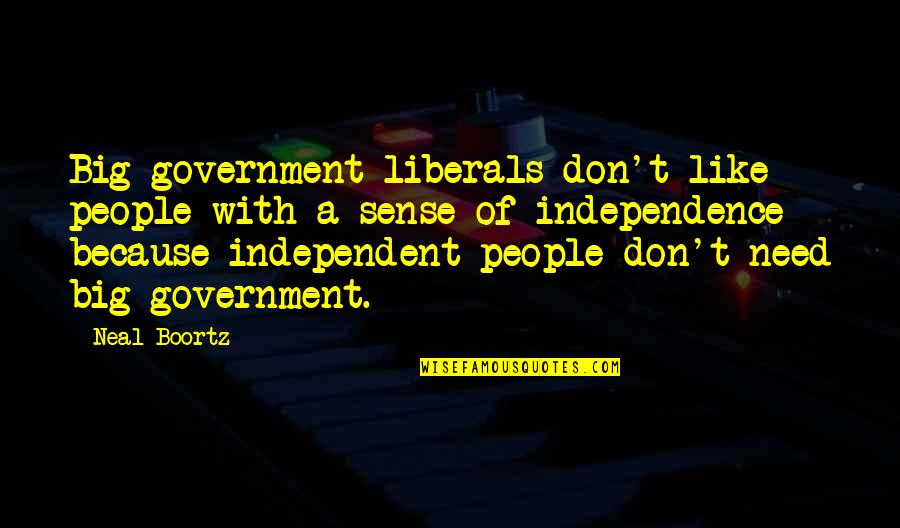 Big-government liberals don't like people with a sense of independence because independent people don't need big government. —
Neal Boortz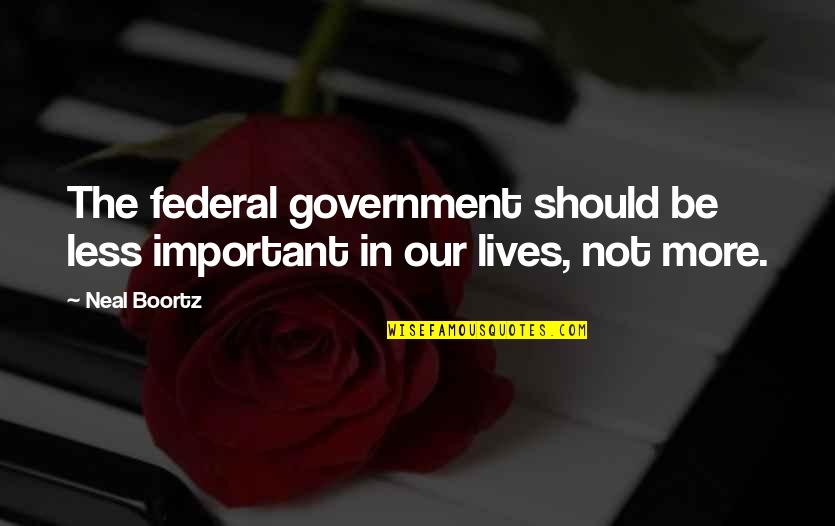 The federal government should be less important in our lives, not more. —
Neal Boortz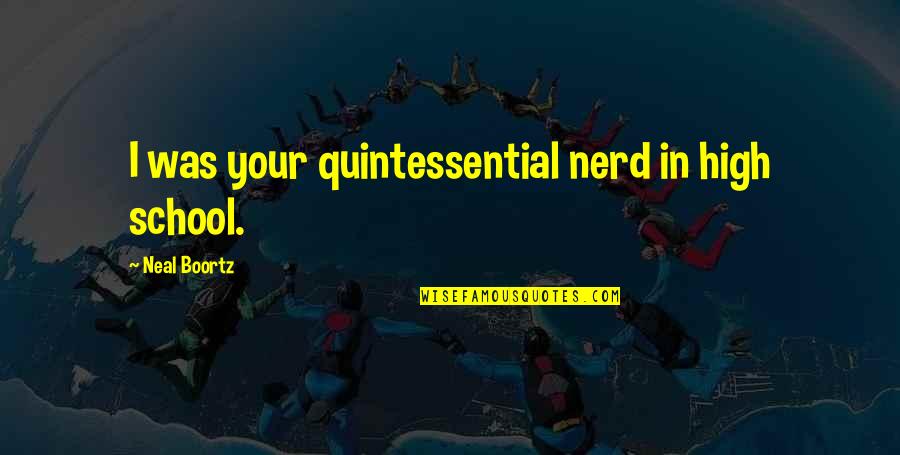 I was your quintessential nerd in high school. —
Neal Boortz
Luck is opportunity met by preparation - and to be prepared or unprepared is a personal choice. —
Neal Boortz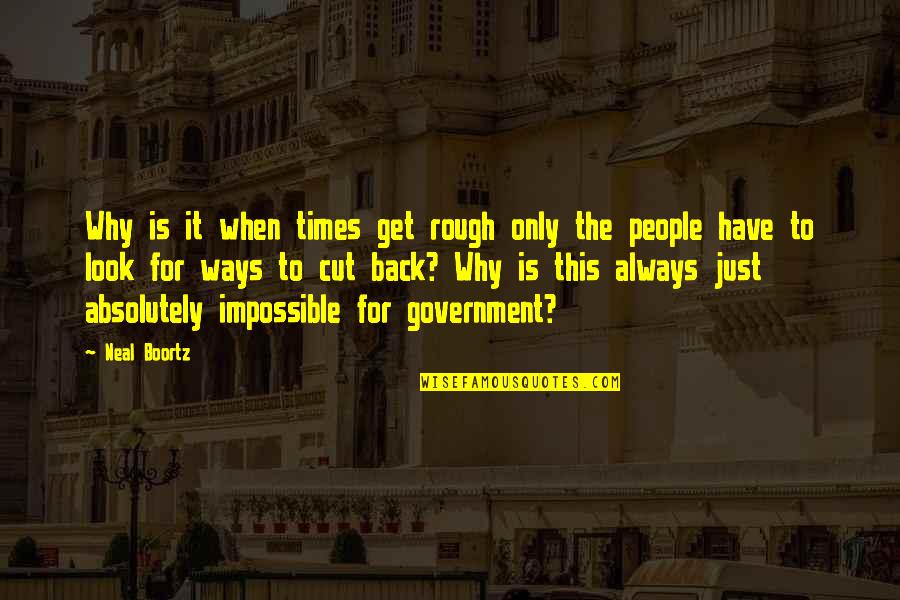 Why is it when times get rough only the people have to look for ways to cut back? Why is this always just absolutely impossible for government? —
Neal Boortz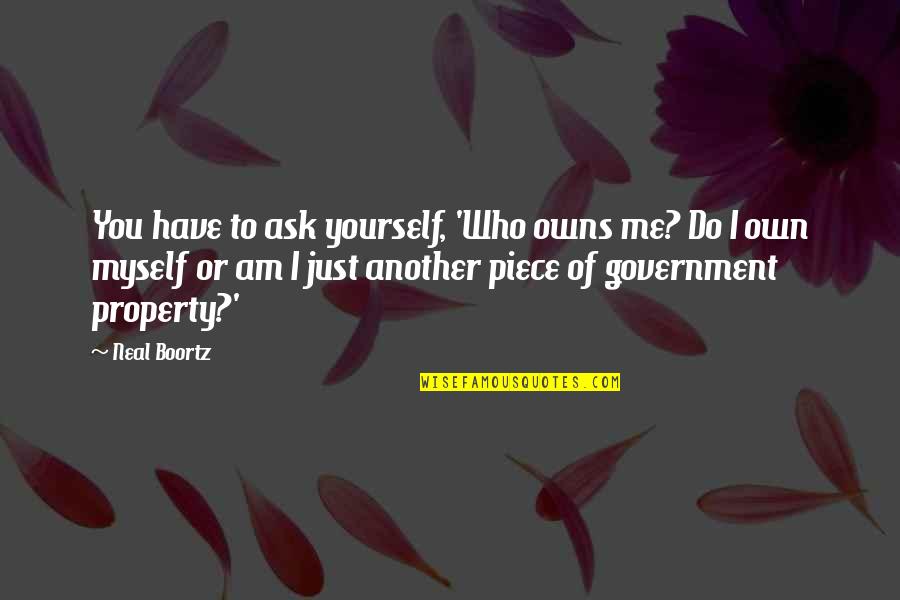 You have to ask yourself, 'Who owns me? Do I own myself or am I just another piece of government property?' —
Neal Boortz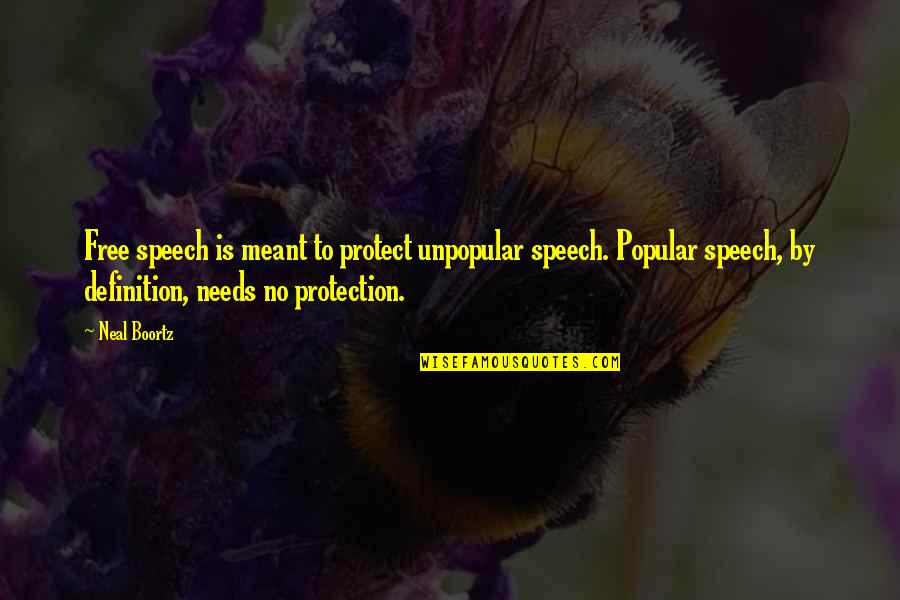 Free speech is meant to protect unpopular speech. Popular speech, by definition, needs no protection. —
Neal Boortz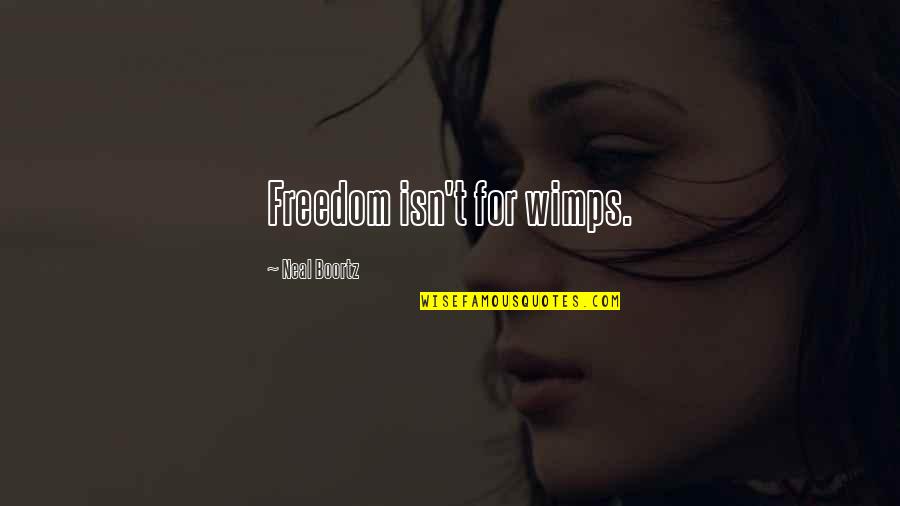 Freedom isn't for wimps. —
Neal Boortz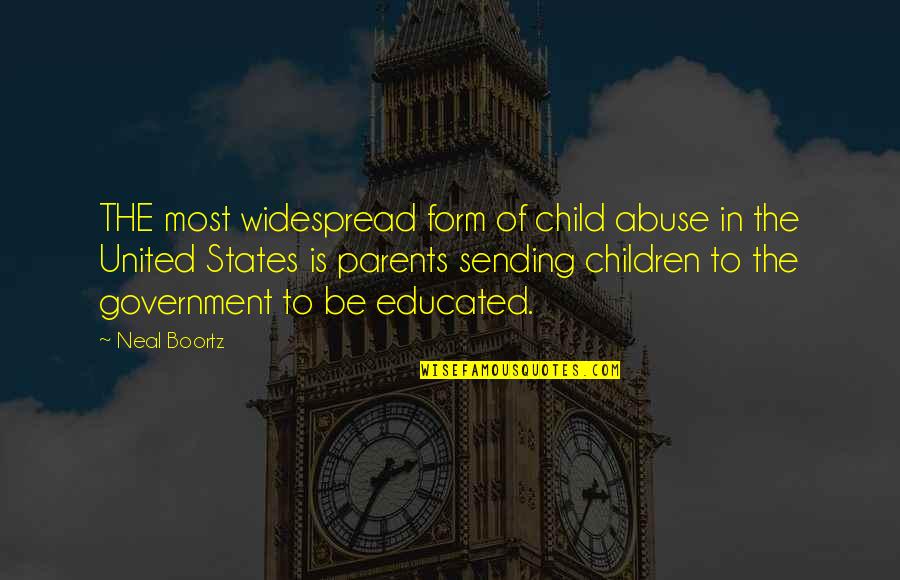 THE most widespread form of child abuse in the United States is parents sending children to the government to be educated. —
Neal Boortz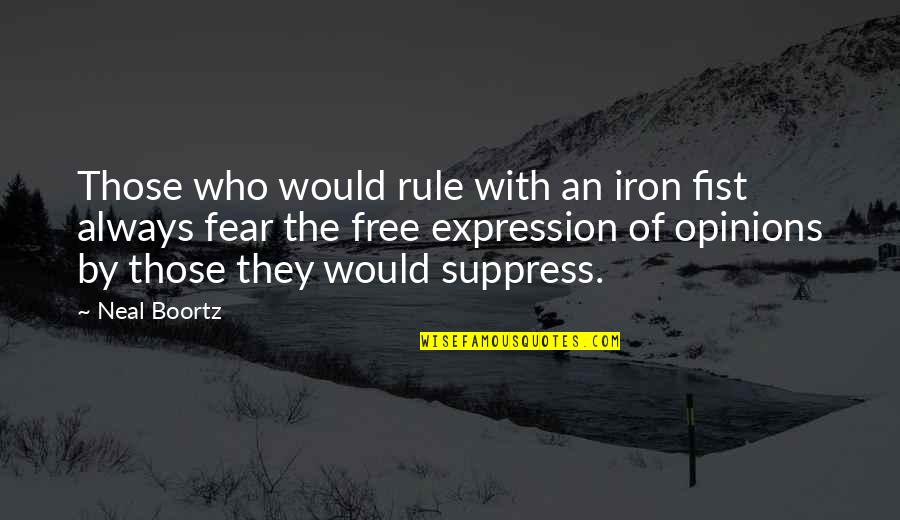 Those who would rule with an iron fist always fear the free expression of opinions by those they would suppress. —
Neal Boortz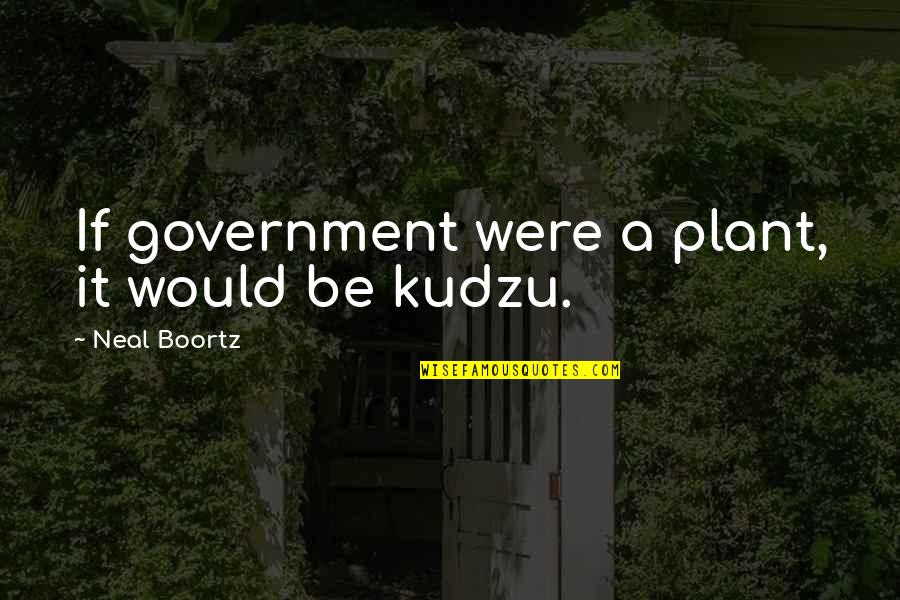 If government were a plant, it would be kudzu. —
Neal Boortz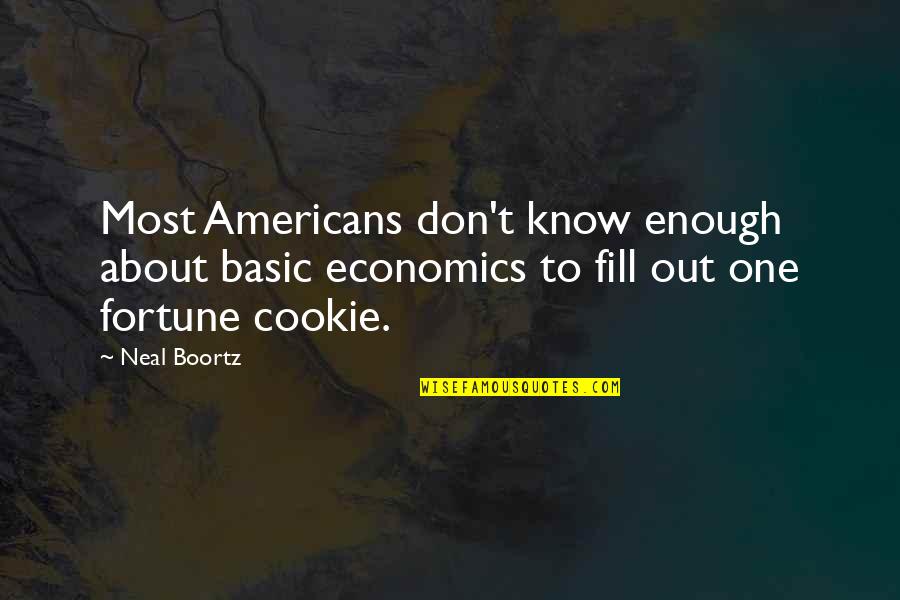 Most Americans don't know enough about basic economics to fill out one fortune cookie. —
Neal Boortz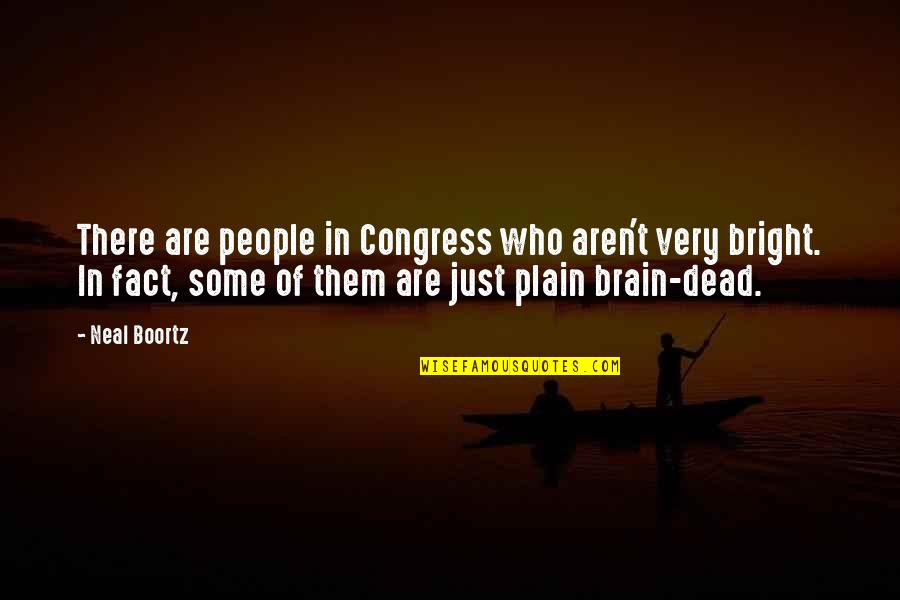 There are people in Congress who aren't very bright. In fact, some of them are just plain brain-dead. —
Neal Boortz