Book Room Quotes
Collection of top 45 famous quotes about Book Room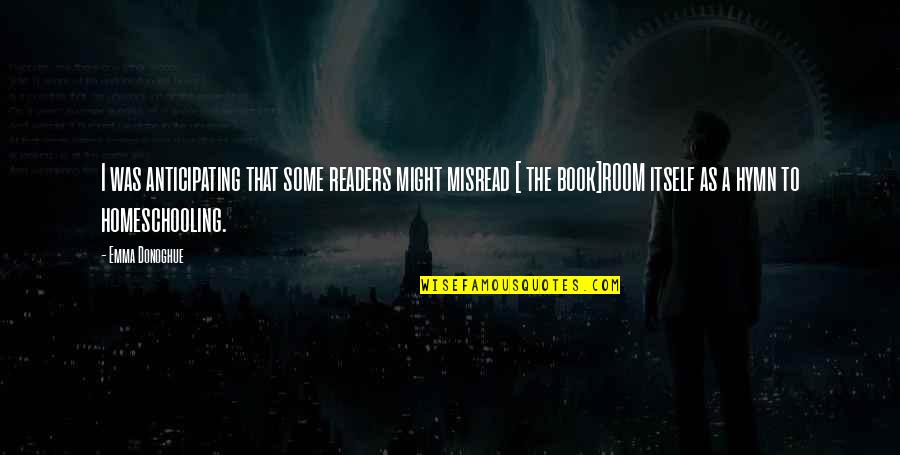 I was anticipating that some readers might misread [ the book]ROOM itself as a hymn to homeschooling.
—
Emma Donoghue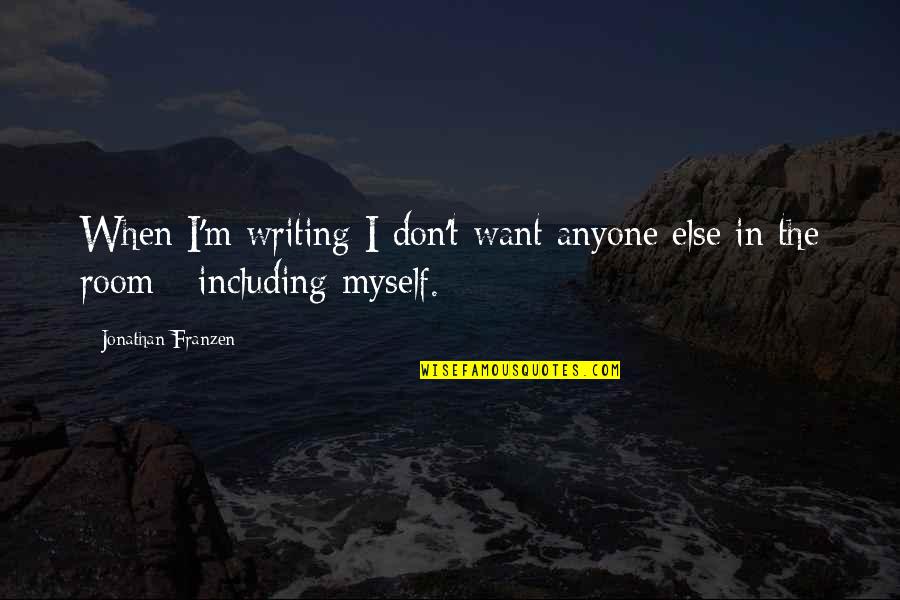 When I'm writing I don't want anyone else in the room - including myself.
—
Jonathan Franzen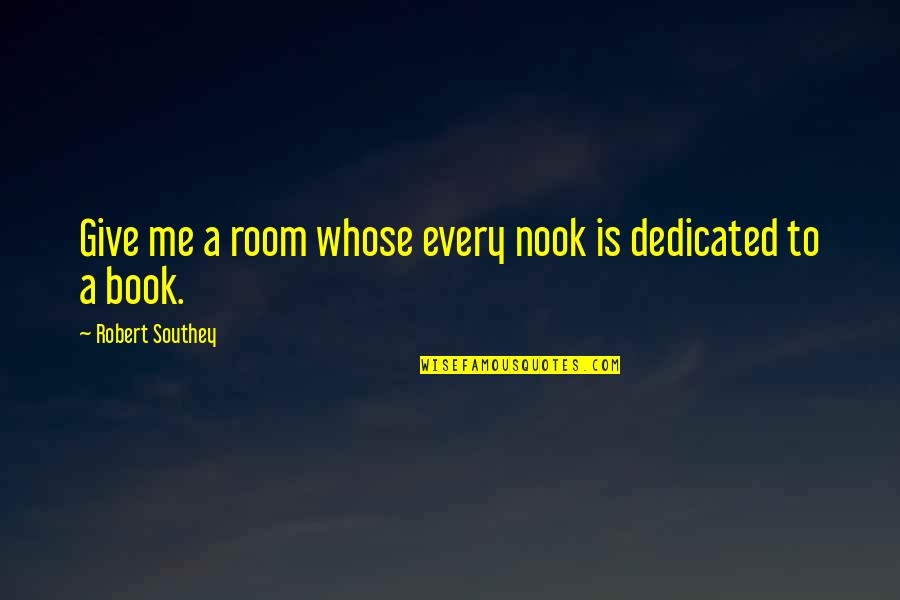 Give me a room whose every nook is dedicated to a book.
—
Robert Southey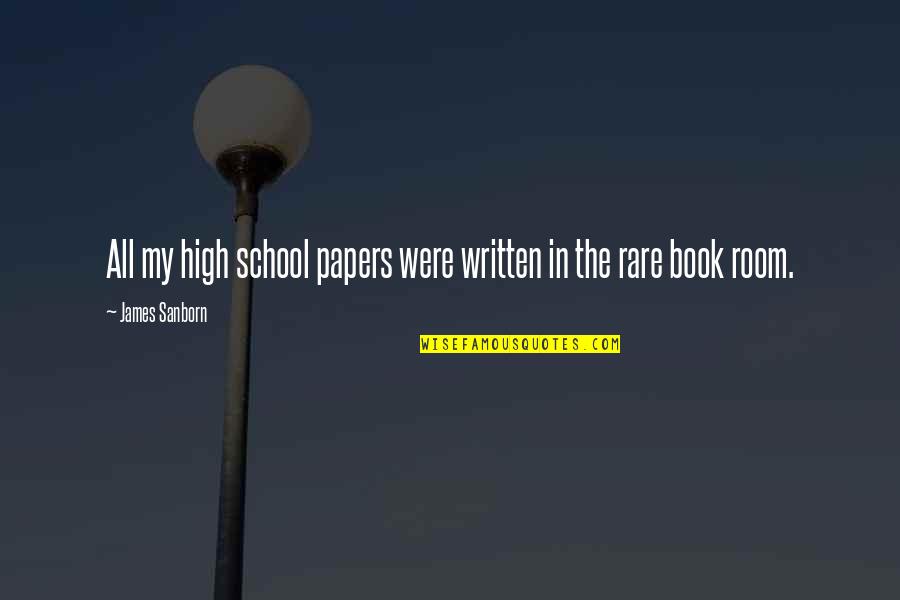 All my high school papers were written in the rare book room.
—
James Sanborn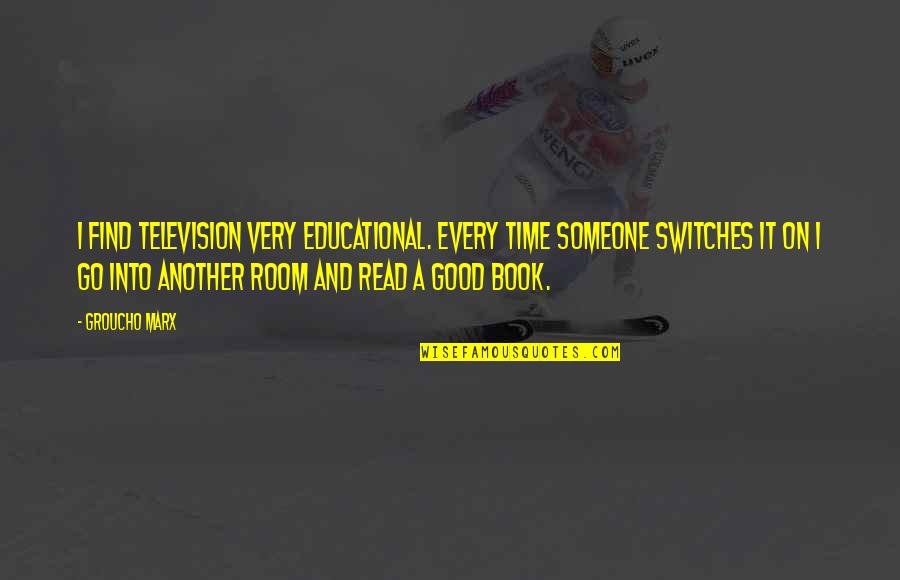 I find television very educational. Every time someone switches it on I go into another room and read a good book.
—
Groucho Marx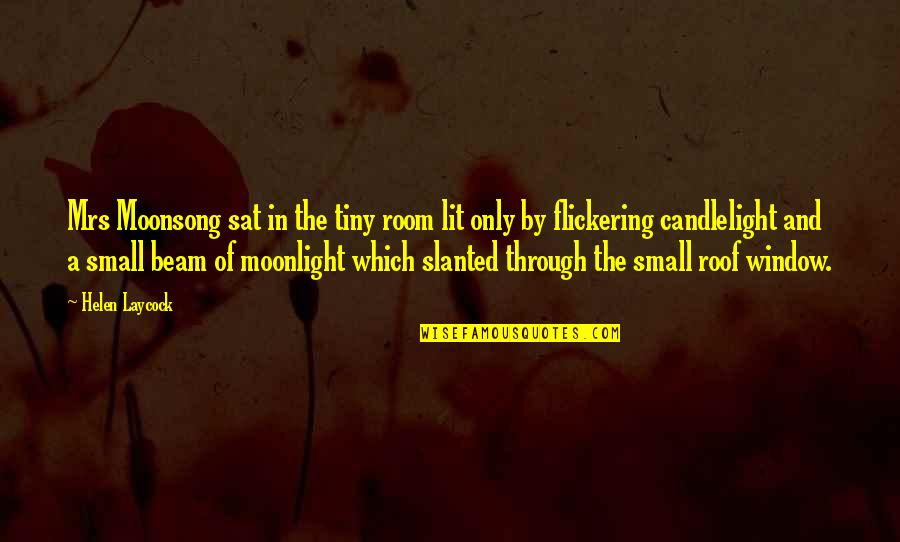 Mrs Moonsong sat in the tiny room lit only by flickering candlelight and a small beam of moonlight which slanted through the small roof window.
—
Helen Laycock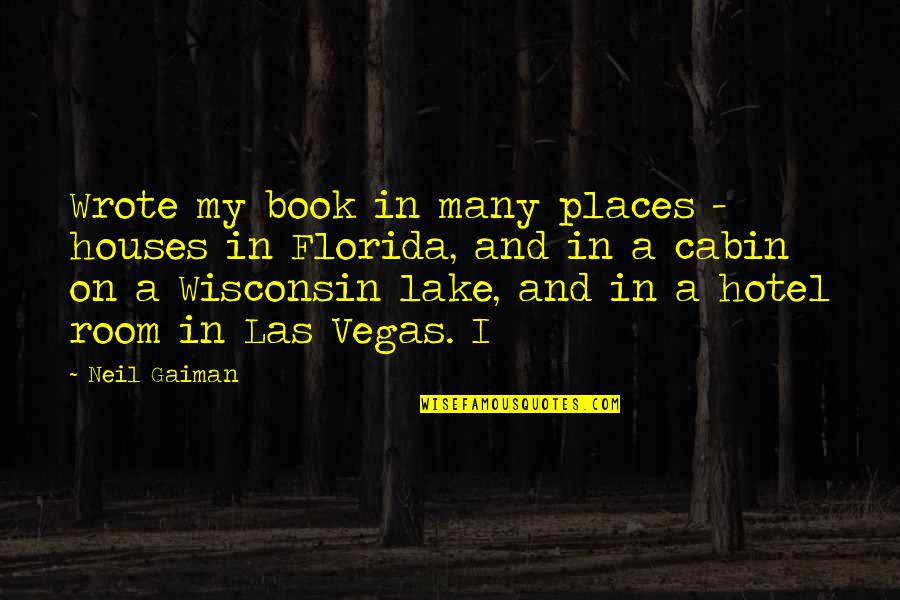 Wrote my book in many places - houses in Florida, and in a cabin on a Wisconsin lake, and in a hotel room in Las Vegas. I
—
Neil Gaiman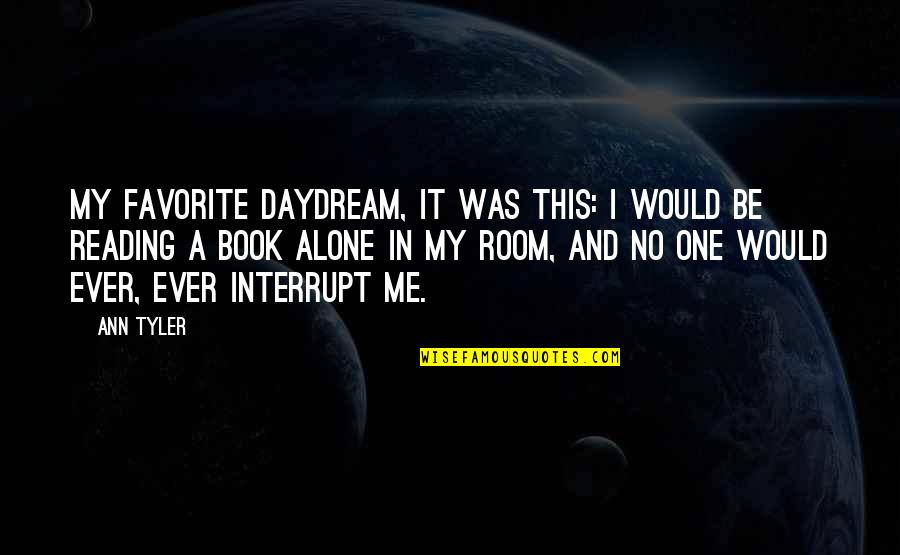 My favorite daydream, it was this: I would be reading a book alone in my room, and no one would ever, ever interrupt me.
—
Ann Tyler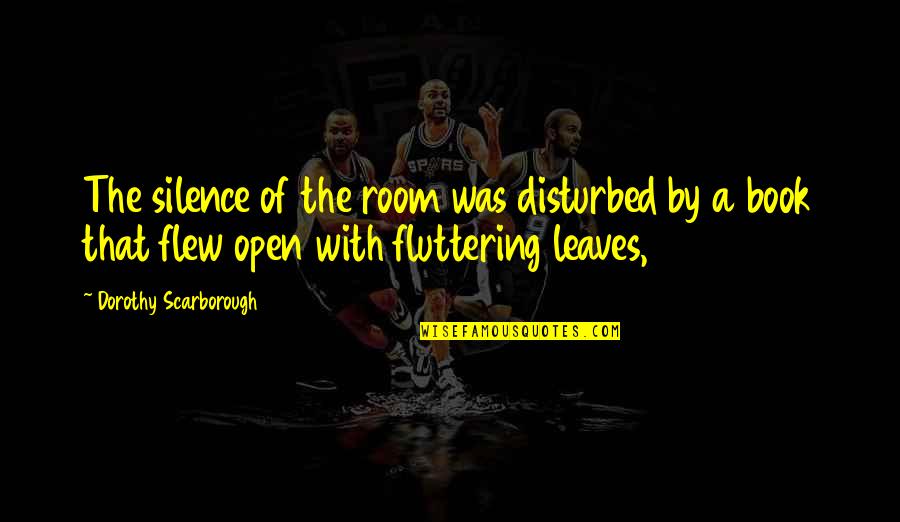 The silence of the room was disturbed by a book that flew open with fluttering leaves,
—
Dorothy Scarborough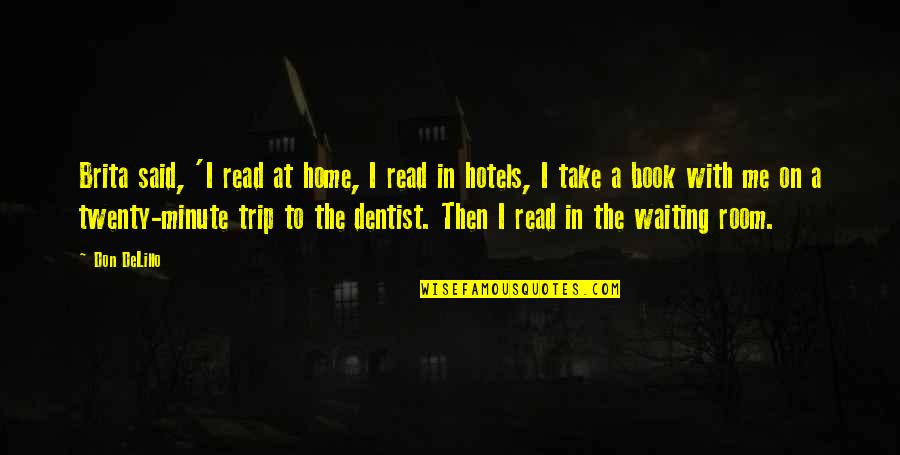 Brita said, 'I read at home, I read in hotels, I take a book with me on a twenty-minute trip to the dentist. Then I read in the waiting room. —
Don DeLillo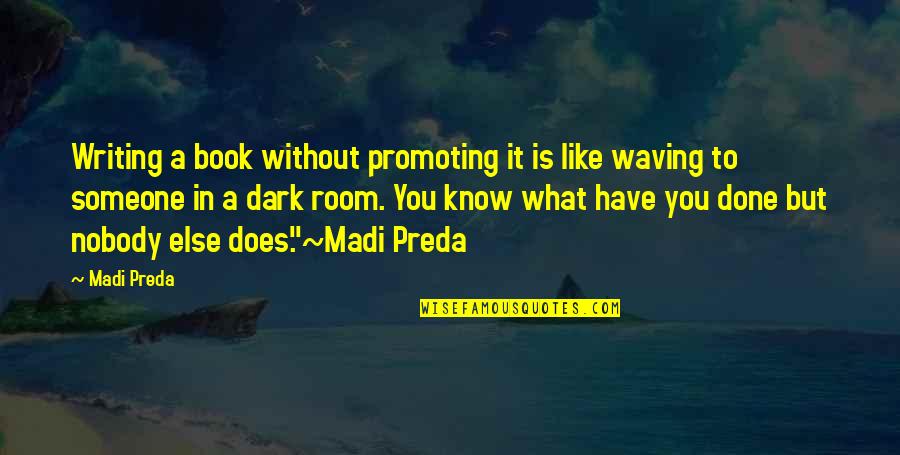 Writing a book without promoting it is like waving to someone in a dark room. You know what have you done but nobody else does."
~Madi Preda —
Madi Preda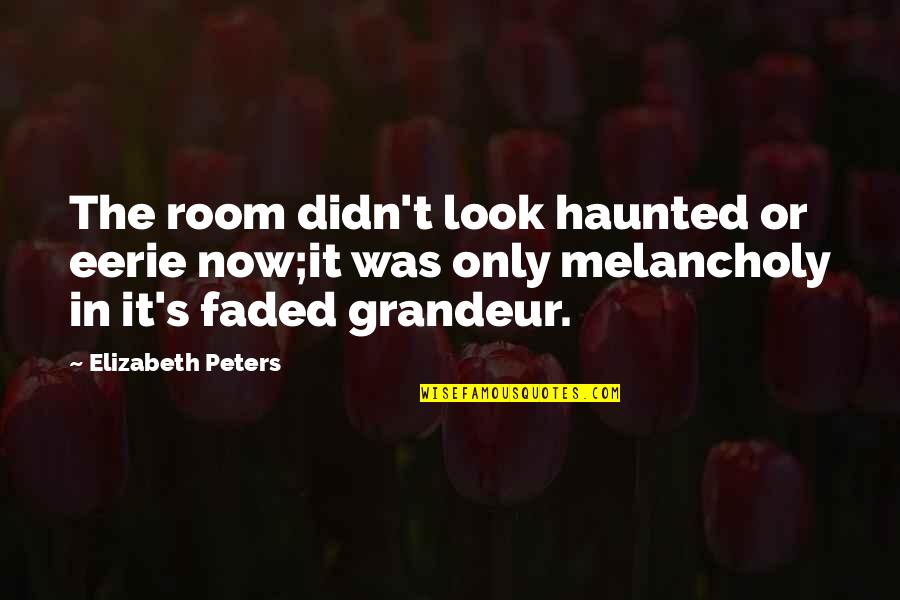 The room didn't look haunted or eerie now;it was only melancholy in it's faded grandeur. —
Elizabeth Peters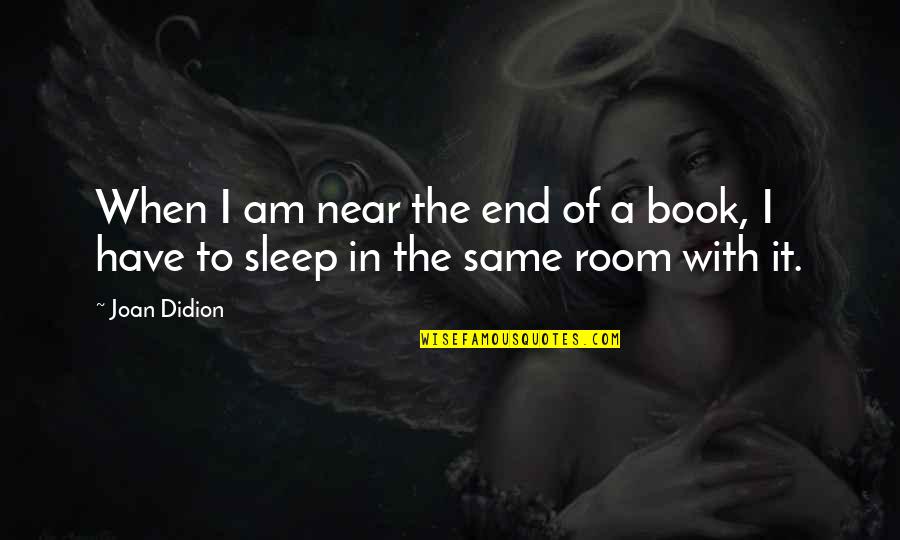 When I am near the end of a book, I have to sleep in the same room with it. —
Joan Didion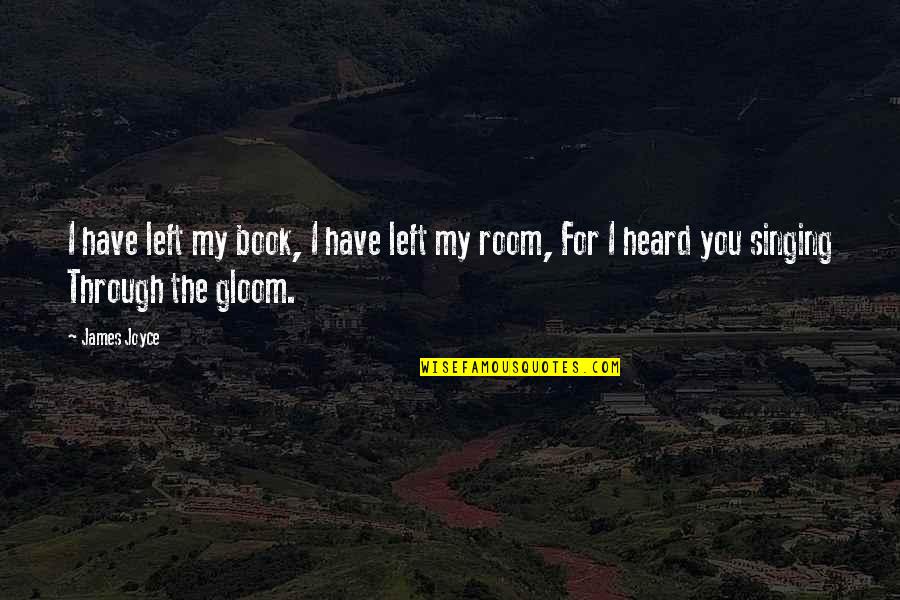 I have left my book,
I have left my room,
For I heard you singing
Through the gloom. —
James Joyce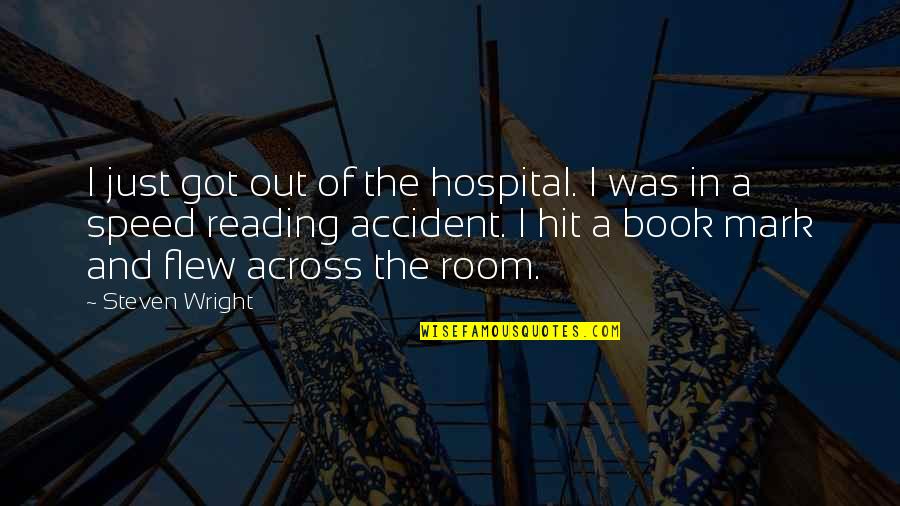 I just got out of the hospital. I was in a speed reading accident. I hit a book mark and flew across the room. —
Steven Wright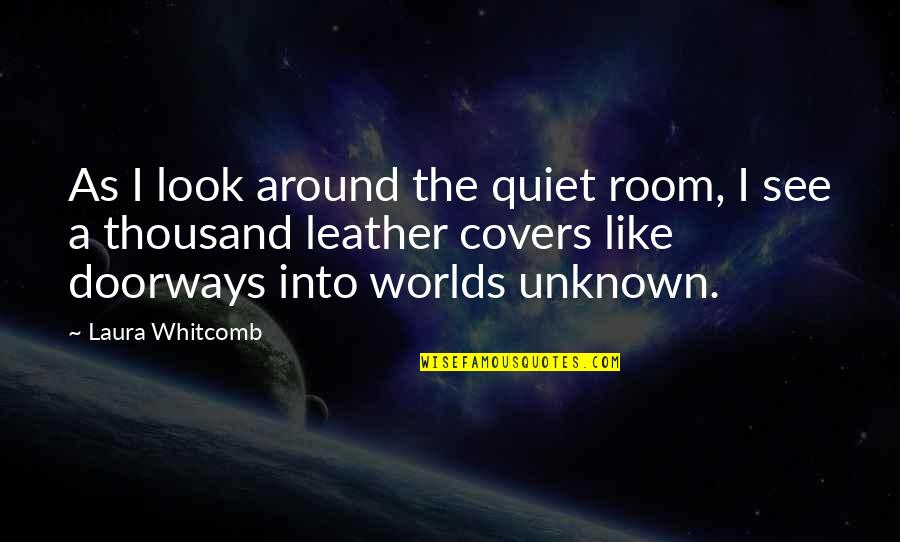 As I look around the quiet room, I see a thousand leather covers like doorways into worlds unknown. —
Laura Whitcomb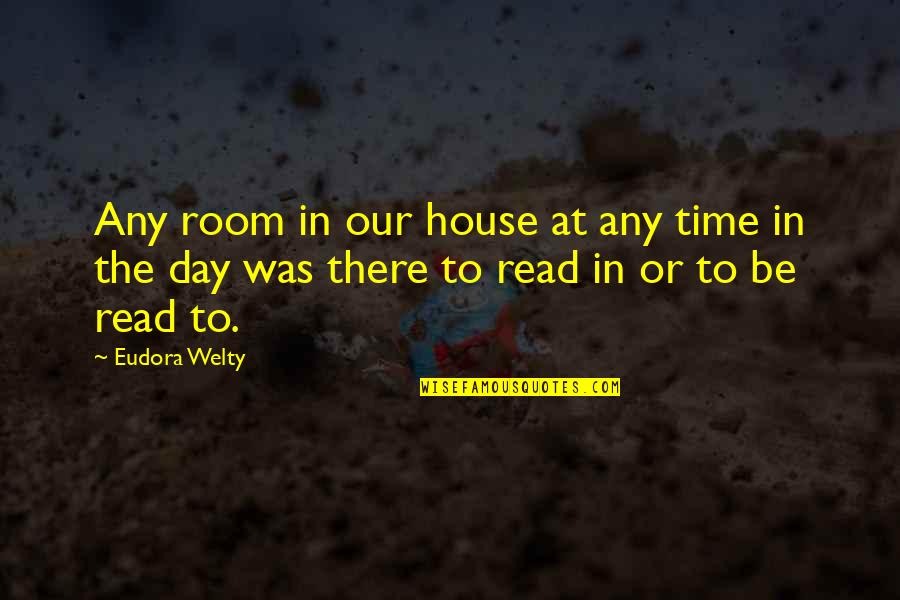 Any room in our house at any time in the day was there to read in or to be read to. —
Eudora Welty
I must have books everywhere. They're the soul of a room-they reveal the taste, the interests, and the secrets of whoever lives there. —
Diane Von Furstenberg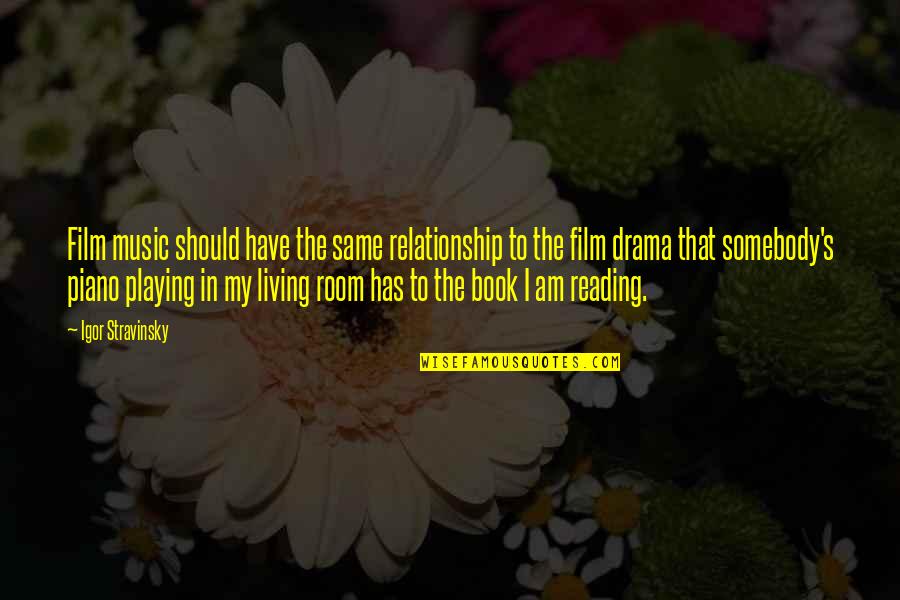 Film music should have the same relationship to the film drama that somebody's piano playing in my living room has to the book I am reading. —
Igor Stravinsky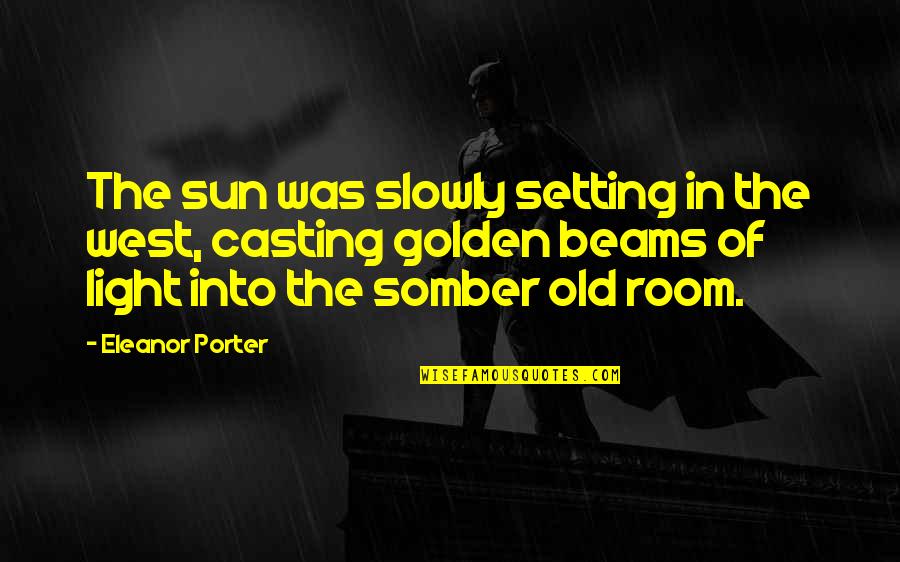 The sun was slowly setting in the west, casting golden beams of light into the somber old room. —
Eleanor Porter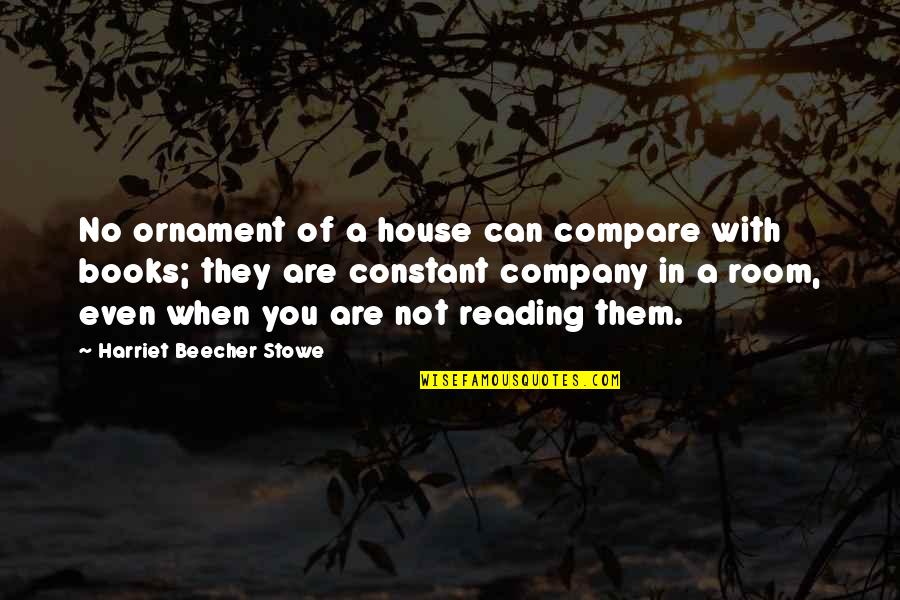 No ornament of a house can compare with books; they are constant company in a room, even when you are not reading them. —
Harriet Beecher Stowe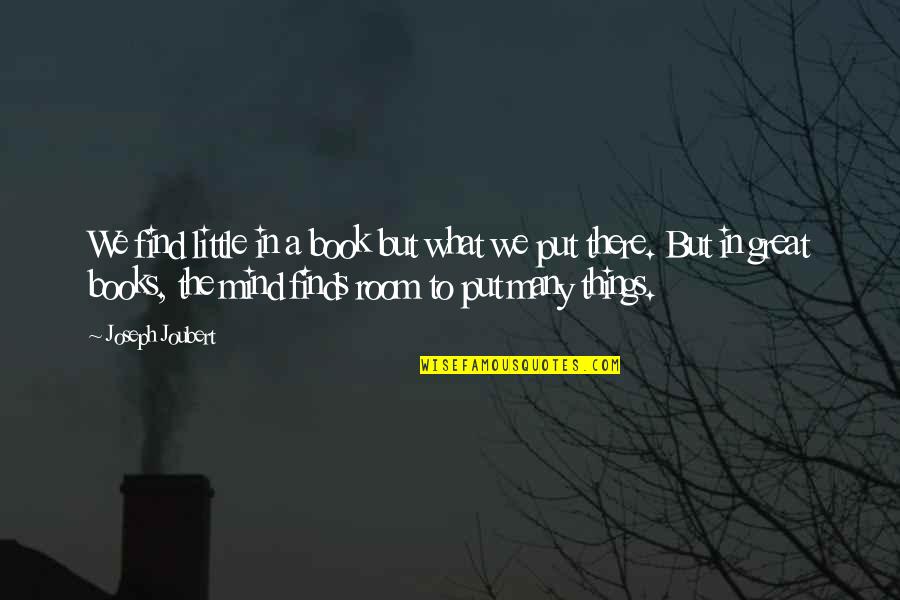 We find little in a book but what we put there. But in great books, the mind finds room to put many things. —
Joseph Joubert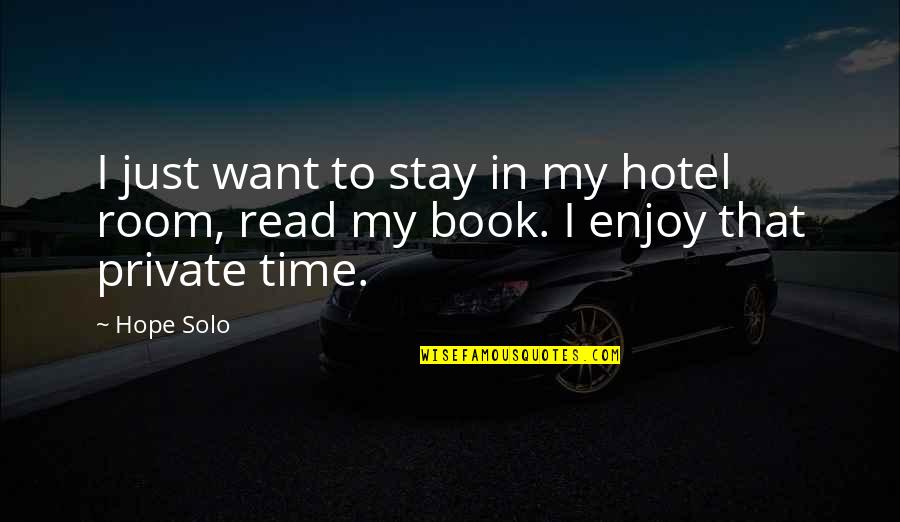 I just want to stay in my hotel room, read my book. I enjoy that private time. —
Hope Solo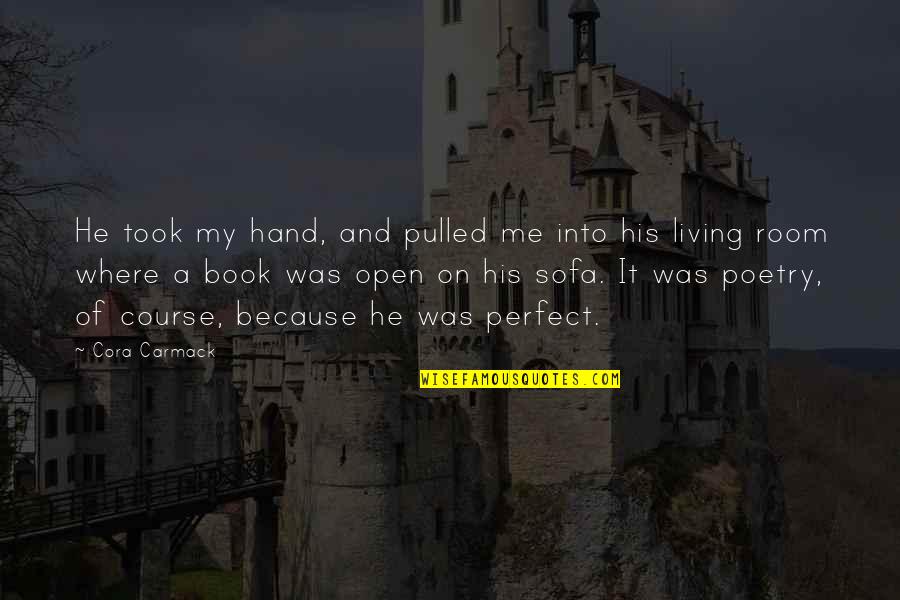 He took my hand, and pulled me into his living room where a book was open on his sofa. It was poetry, of course, because he was perfect. —
Cora Carmack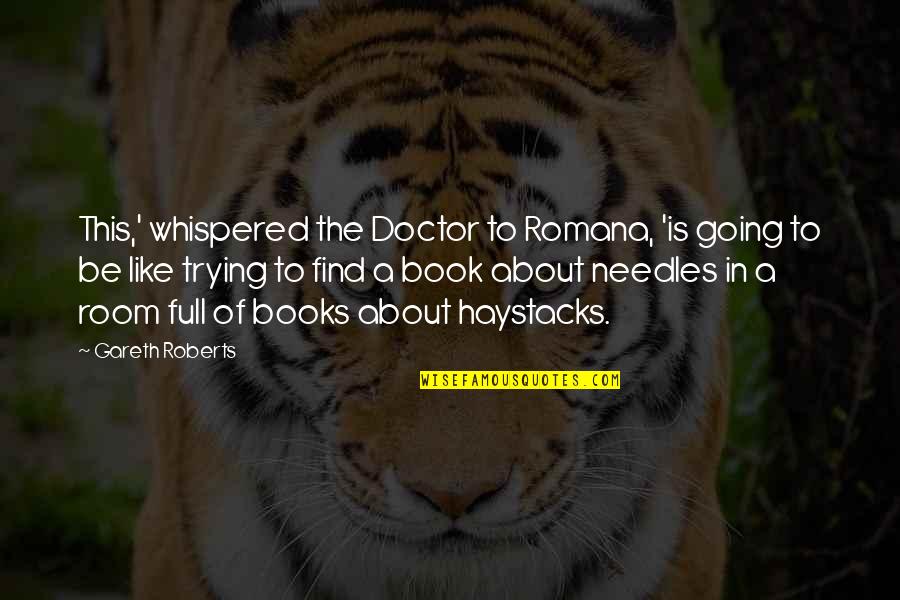 This,' whispered the Doctor to Romana, 'is going to be like trying to find a book about needles in a room full of books about haystacks. —
Gareth Roberts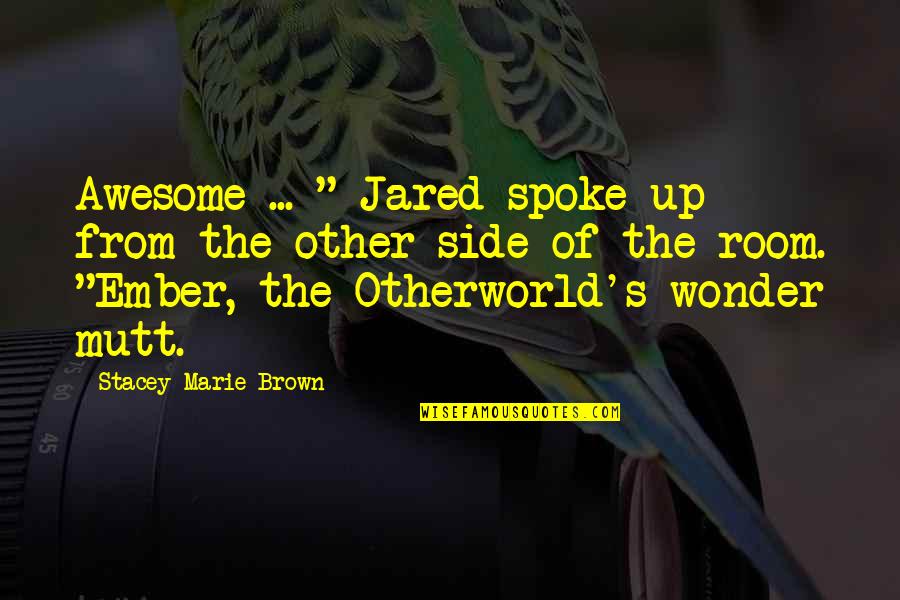 Awesome ... " Jared spoke up from the other side of the room. "Ember, the Otherworld's wonder mutt. —
Stacey Marie Brown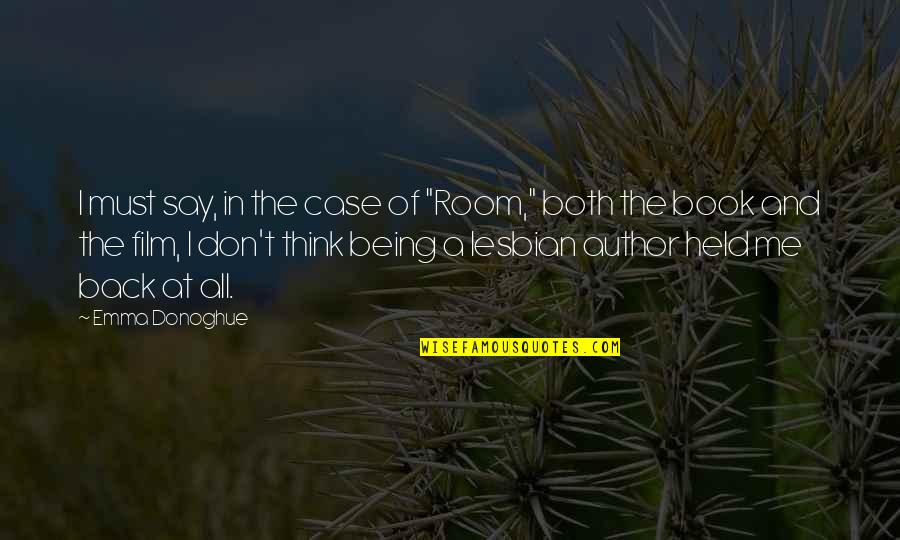 I must say, in the case of "Room," both the book and the film, I don't think being a lesbian author held me back at all. —
Emma Donoghue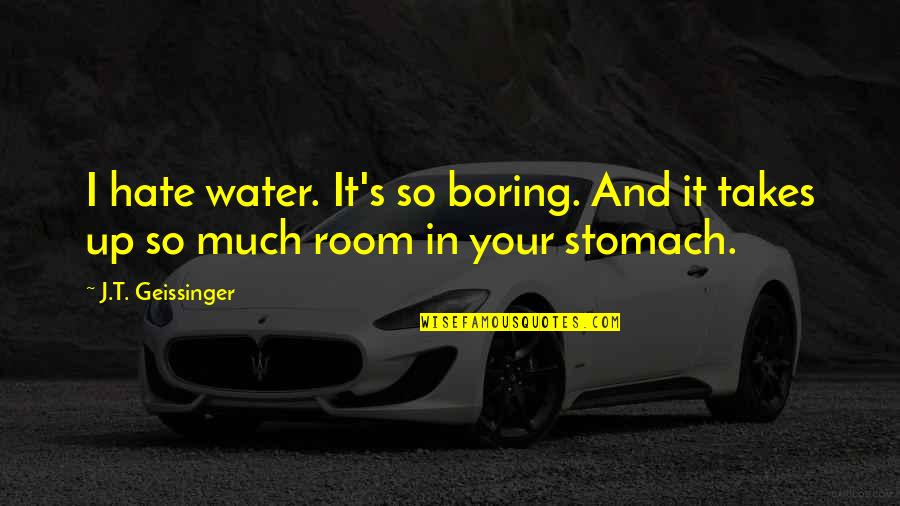 I hate water. It's so boring. And it takes up so much room in your stomach. —
J.T. Geissinger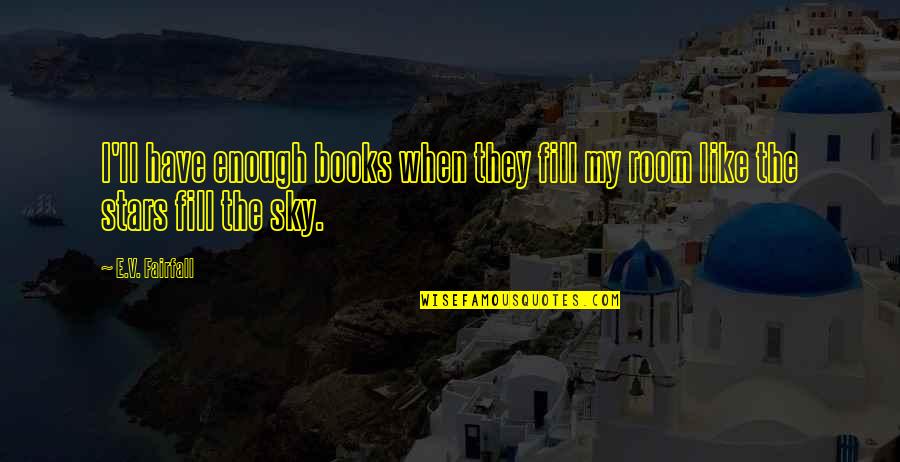 I'll have enough books when they fill my room like the stars fill the sky. —
E.V. Fairfall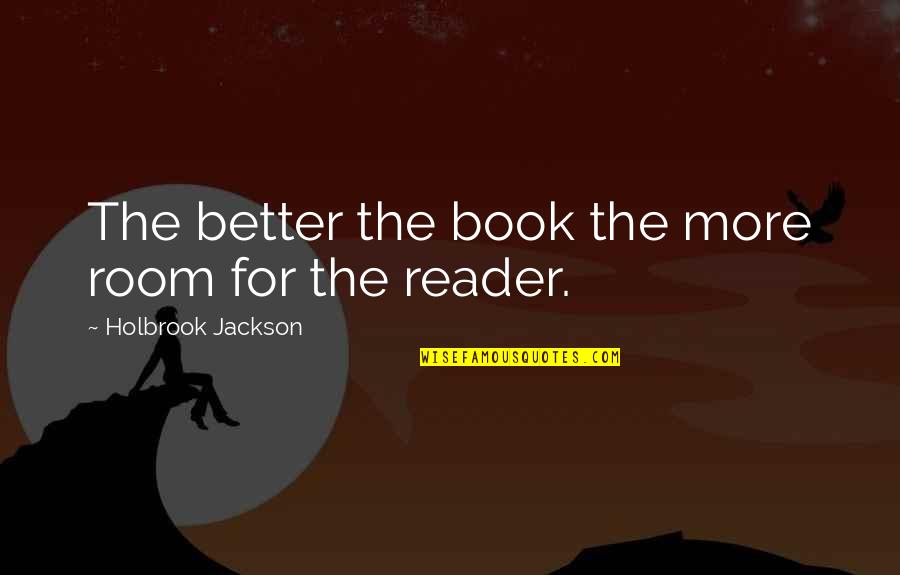 The better the book the more room for the reader. —
Holbrook Jackson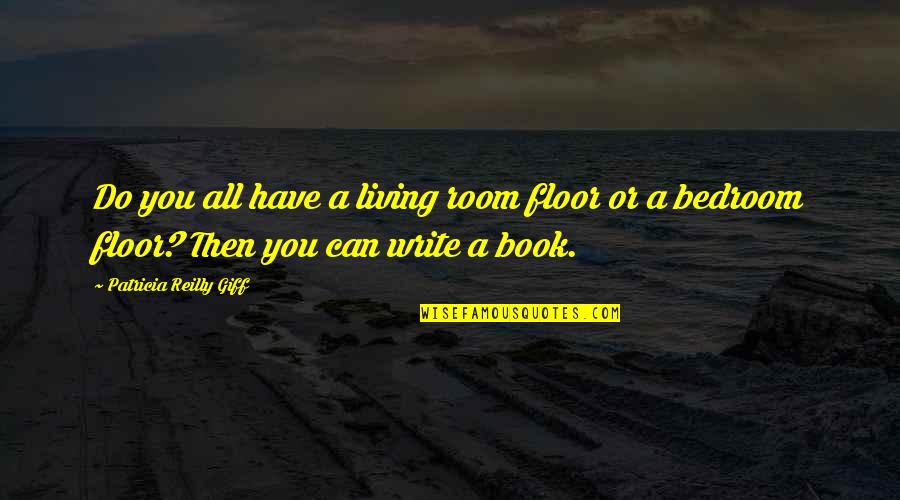 Do you all have a living room floor or a bedroom floor? Then you can write a book. —
Patricia Reilly Giff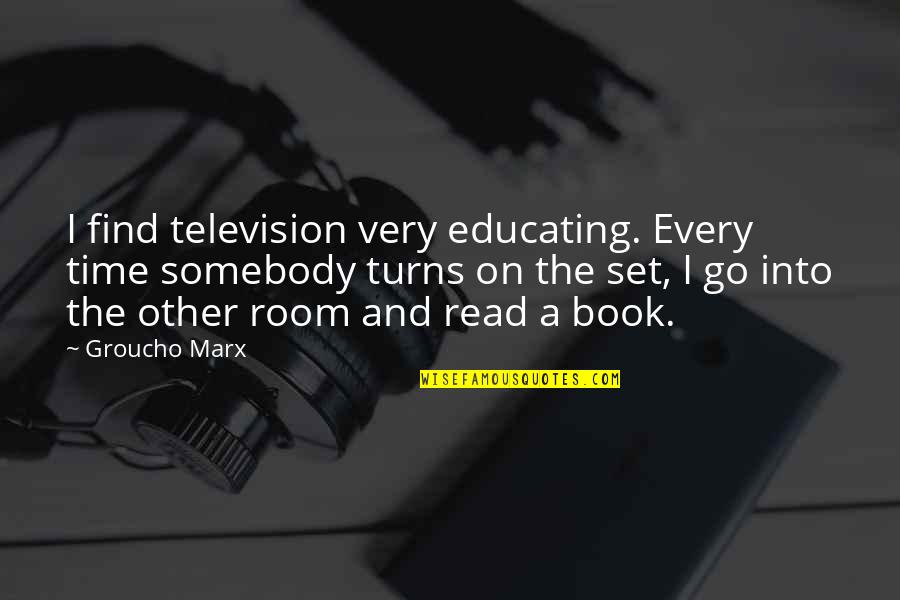 I find television very educating. Every time somebody turns on the set, I go into the other room and read a book. —
Groucho Marx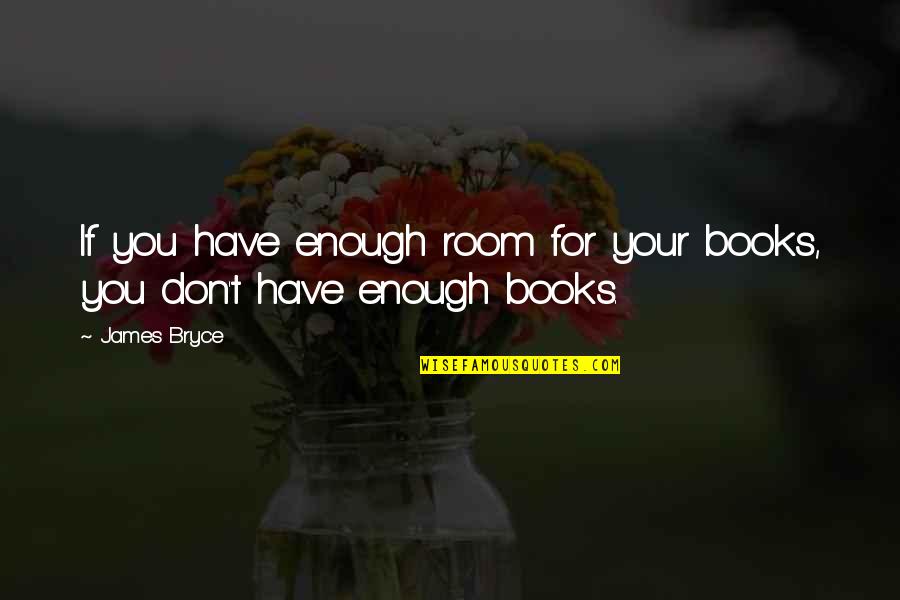 If you have enough room for your books, you don't have enough books. —
James Bryce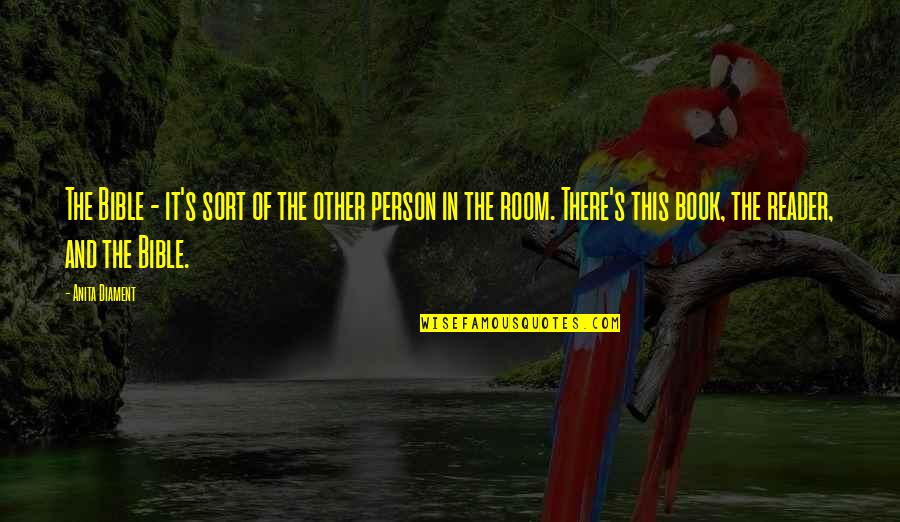 The Bible - it's sort of the other person in the room. There's this book, the reader, and the Bible. —
Anita Diament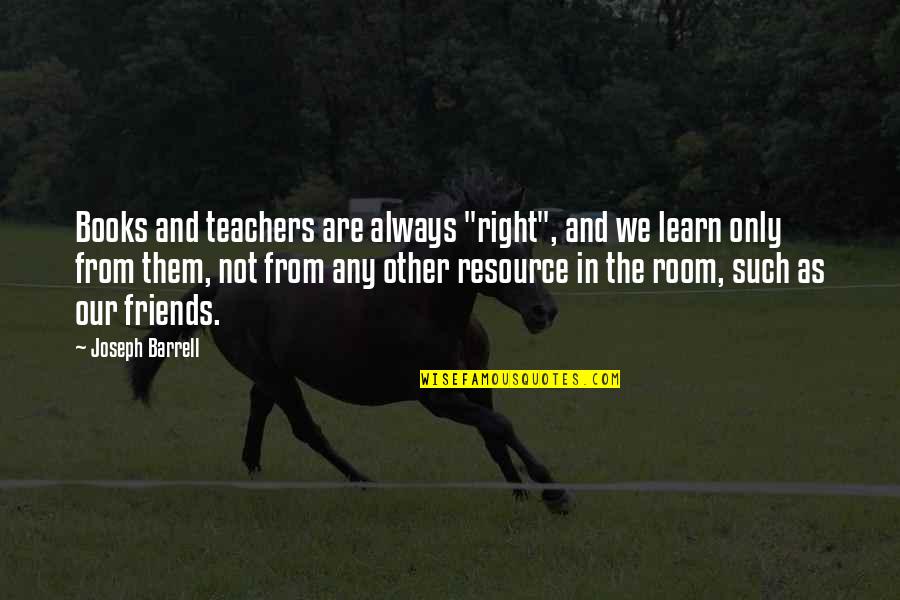 Books and teachers are always "right", and we learn only from them, not from any other resource in the room, such as our friends. —
Joseph Barrell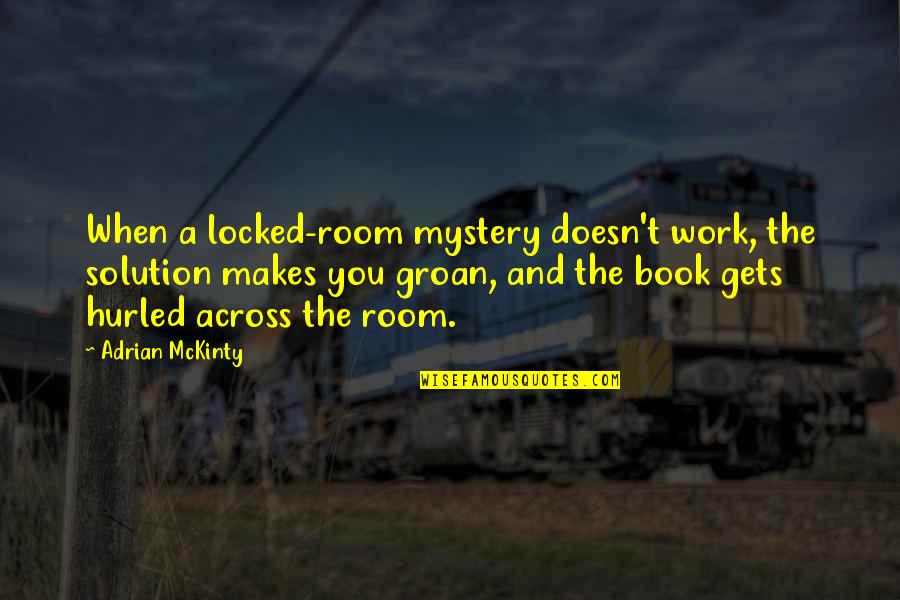 When a locked-room mystery doesn't work, the solution makes you groan, and the book gets hurled across the room. —
Adrian McKinty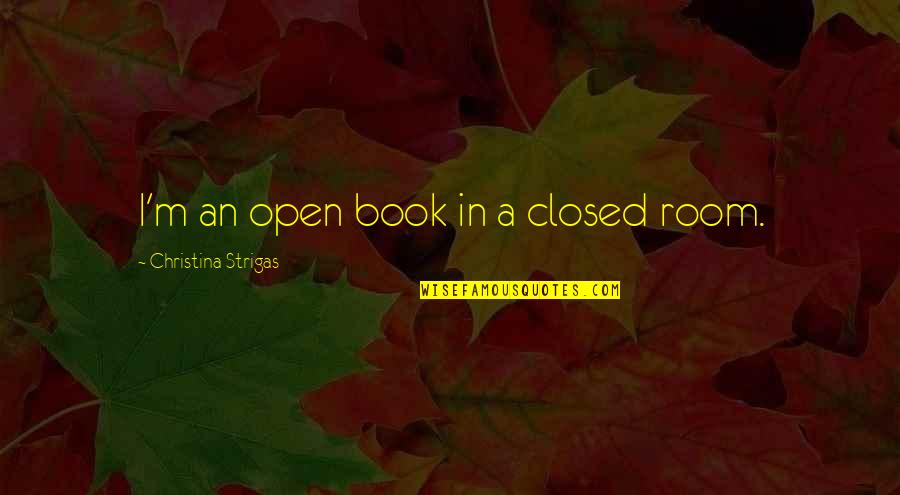 I'm an open book in a closed room. —
Christina Strigas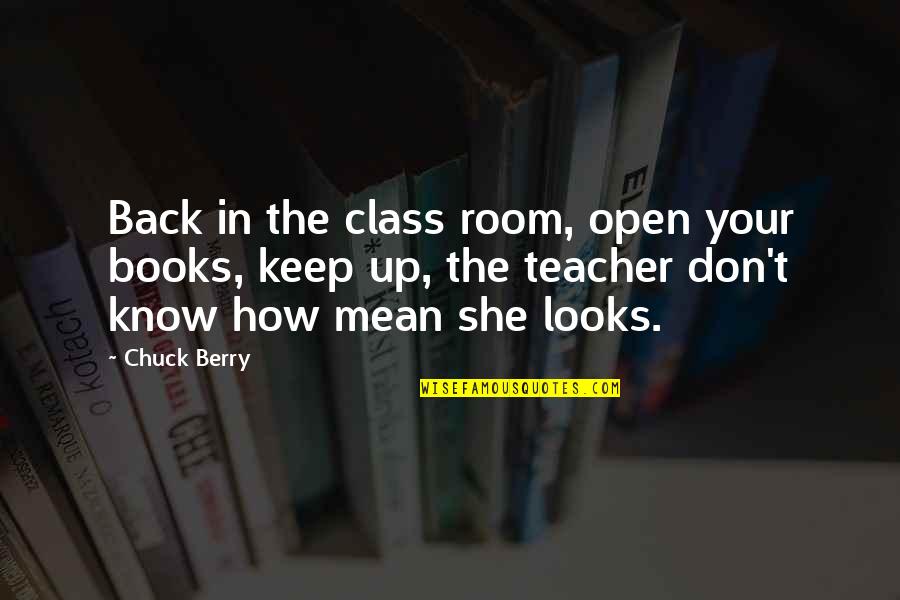 Back in the class room, open your books, keep up, the teacher don't know how mean she looks. —
Chuck Berry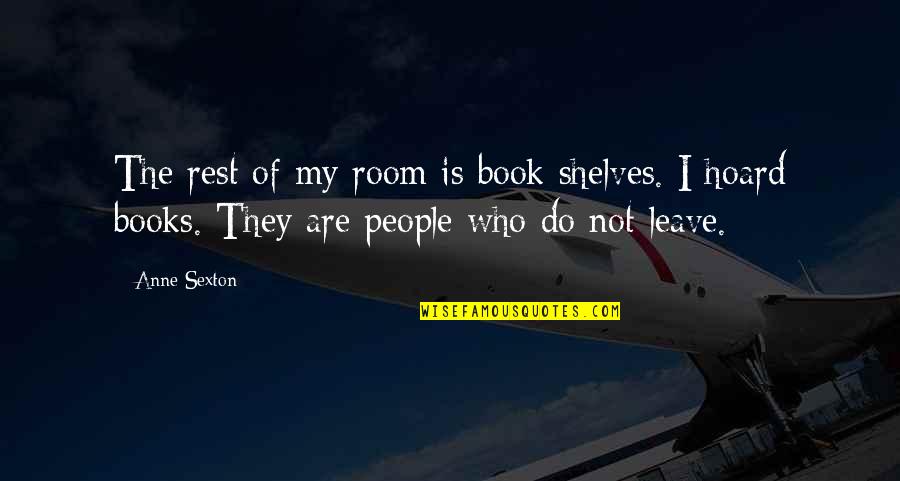 The rest of my room is book shelves. I hoard books. They are people who do not leave. —
Anne Sexton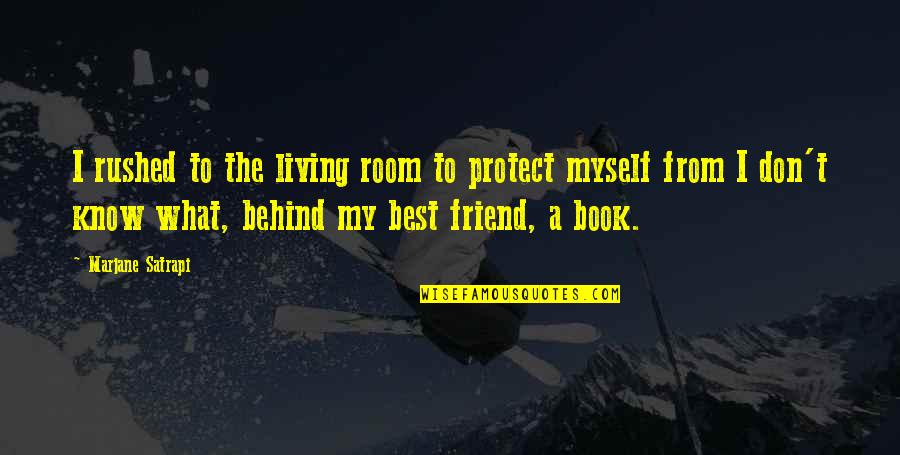 I rushed to the living room to protect myself from I don't know what, behind my best friend, a book. —
Marjane Satrapi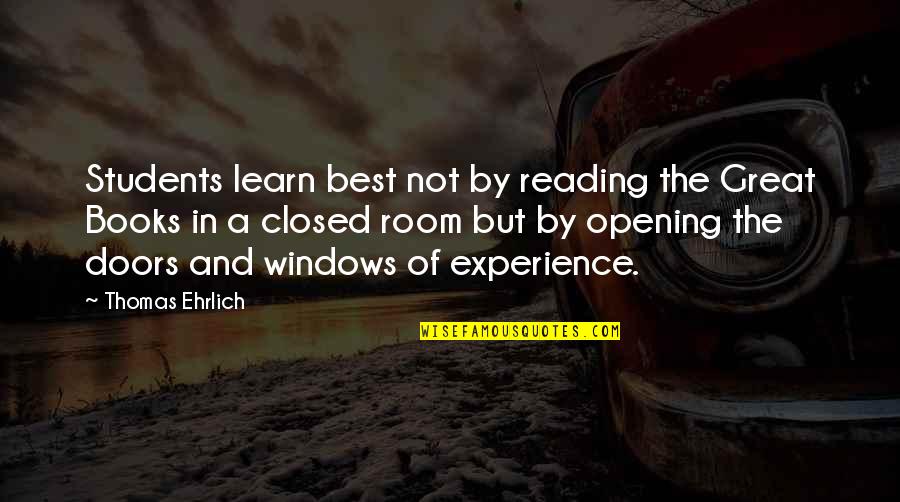 Students learn best not by reading the Great Books in a closed room but by opening the doors and windows of experience. —
Thomas Ehrlich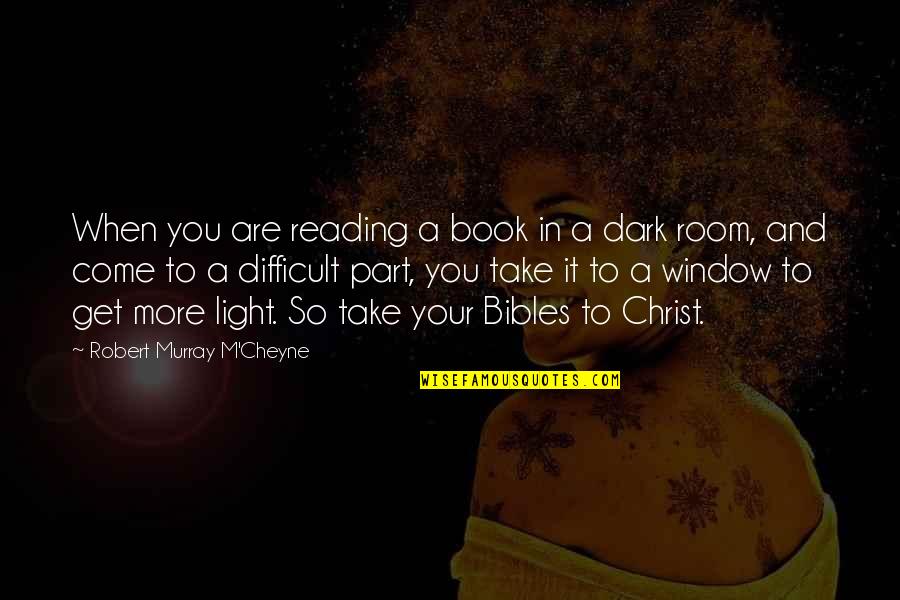 When you are reading a book in a dark room, and come to a difficult part, you take it to a window to get more light. So take your Bibles to Christ. —
Robert Murray M'Cheyne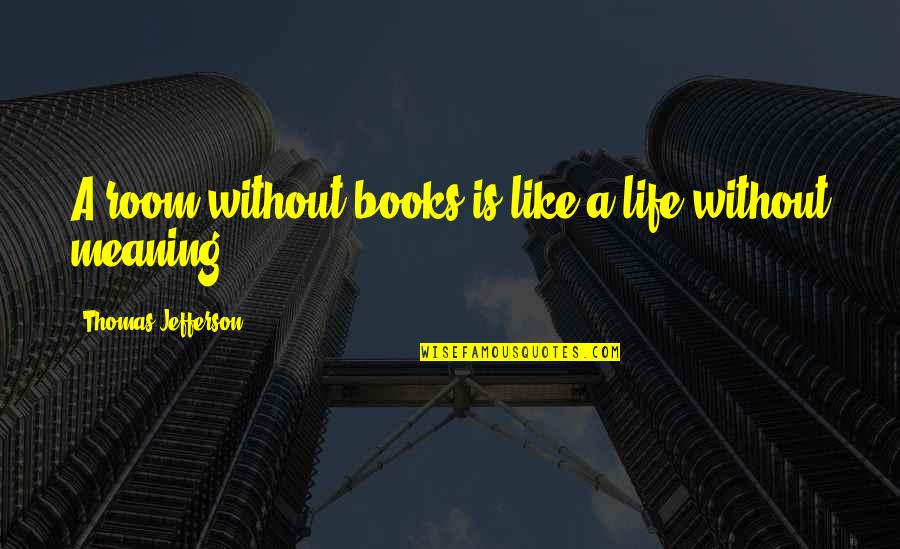 A room without books is like a life without meaning. —
Thomas Jefferson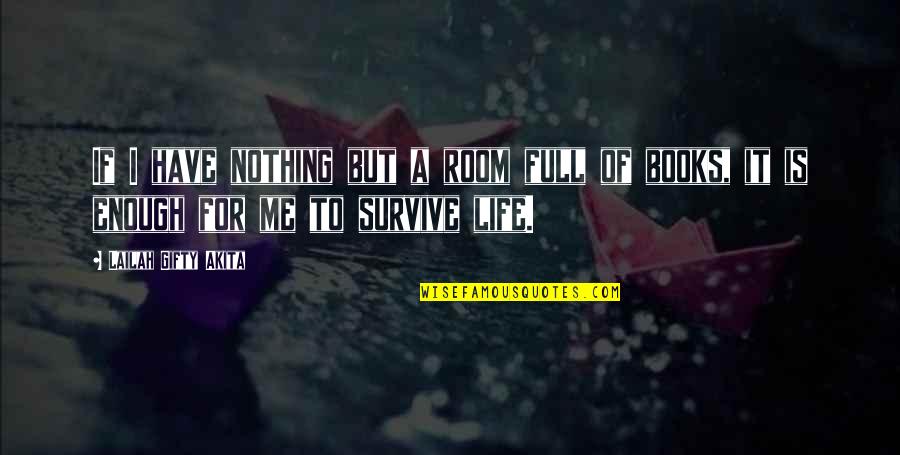 If I have nothing but a room full of books, it is enough for me to survive life. —
Lailah Gifty Akita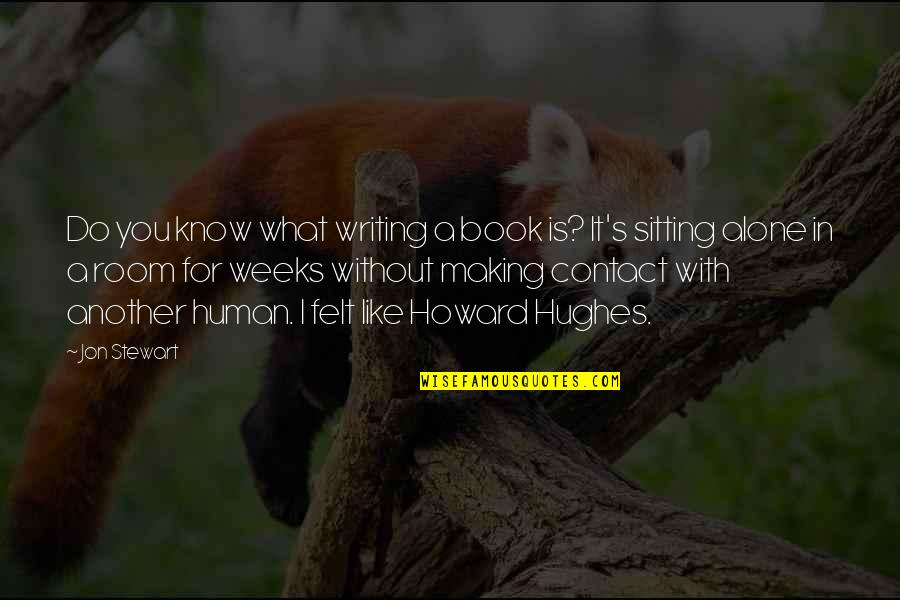 Do you know what writing a book is? It's sitting alone in a room for weeks without making contact with another human. I felt like Howard Hughes. —
Jon Stewart