Biel Quotes
Collection of top 35 famous quotes about Biel
Biel Quotes & Sayings
Happy to read and share the best inspirational Biel quotes, sayings and quotations on Wise Famous Quotes.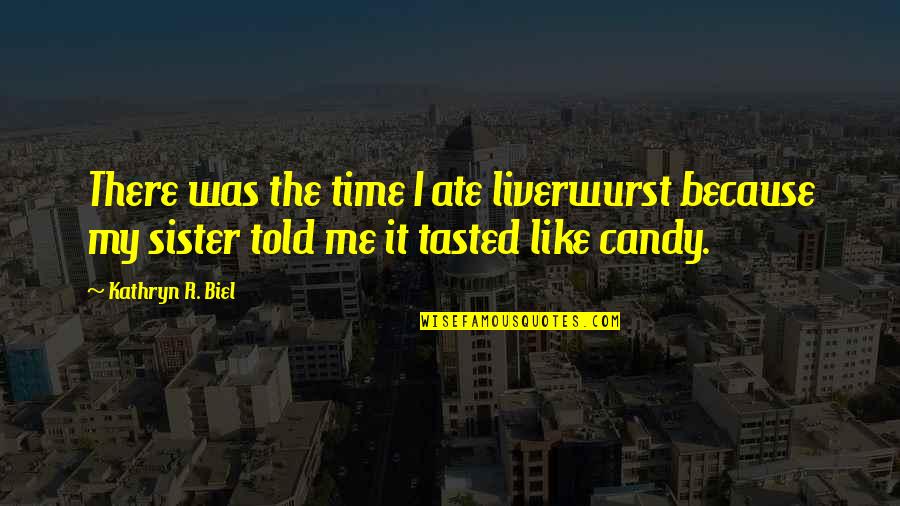 There was the time I ate liverwurst because my sister told me it tasted like candy.
—
Kathryn R. Biel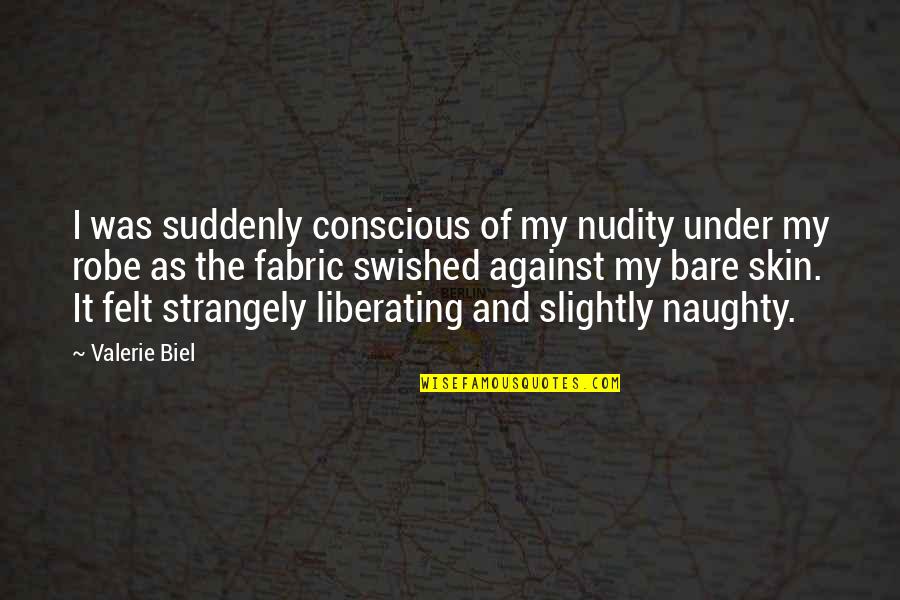 I was suddenly conscious of my nudity under my robe as the fabric swished against my bare skin. It felt strangely liberating and slightly naughty.
—
Valerie Biel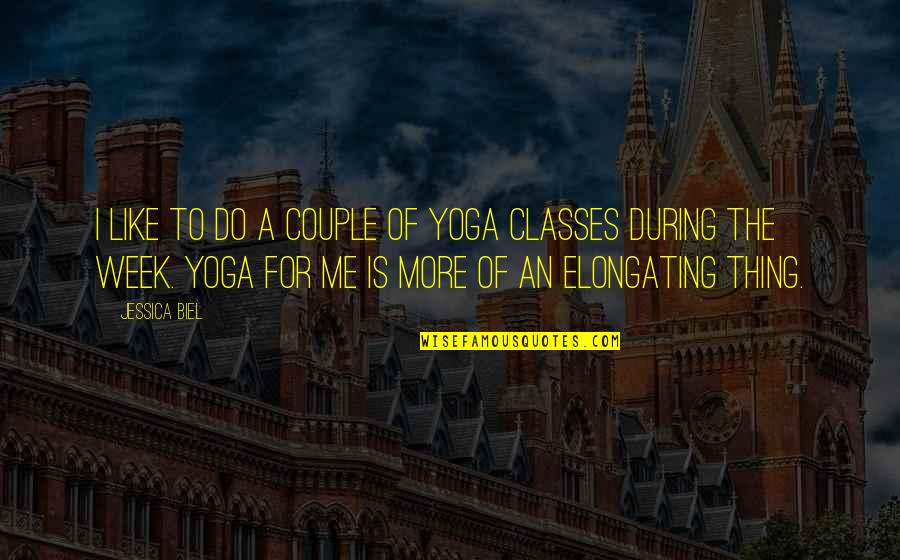 I like to do a couple of yoga classes during the week. Yoga for me is more of an elongating thing.
—
Jessica Biel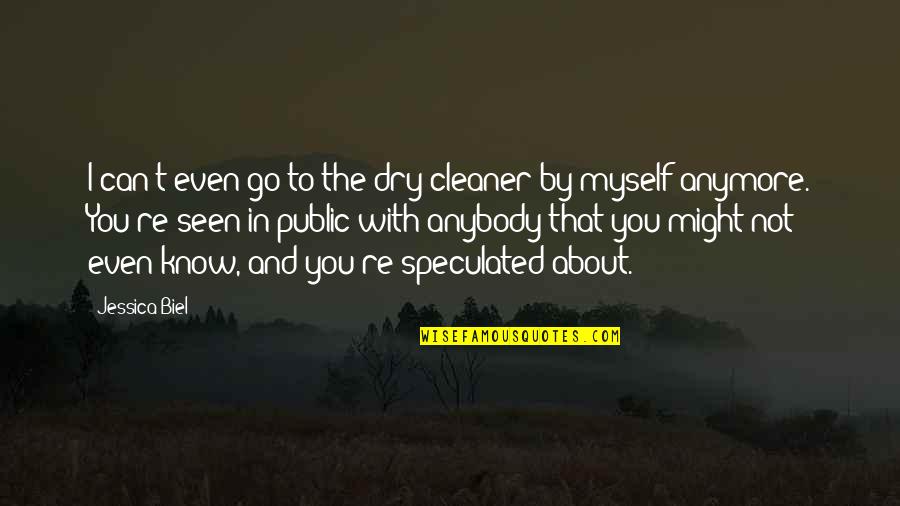 I can't even go to the dry cleaner by myself anymore. You're seen in public with anybody that you might not even know, and you're speculated about. —
Jessica Biel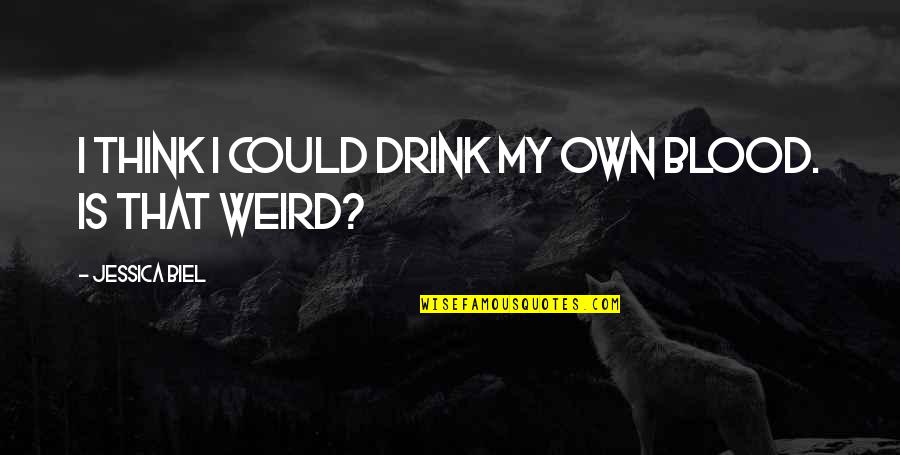 I think I could drink my own blood. Is that weird? —
Jessica Biel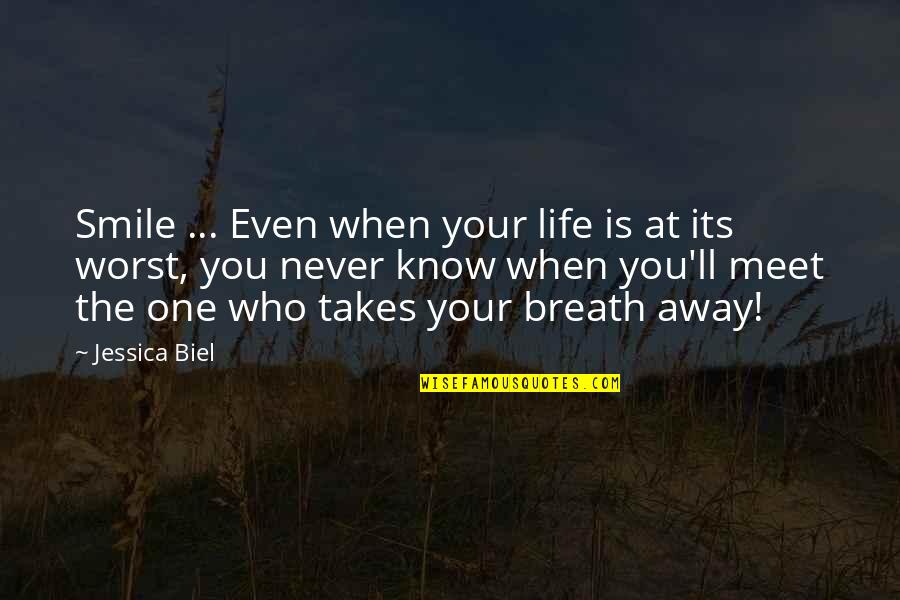 Smile ... Even when your life is at its worst, you never know when you'll meet the one who takes your breath away! —
Jessica Biel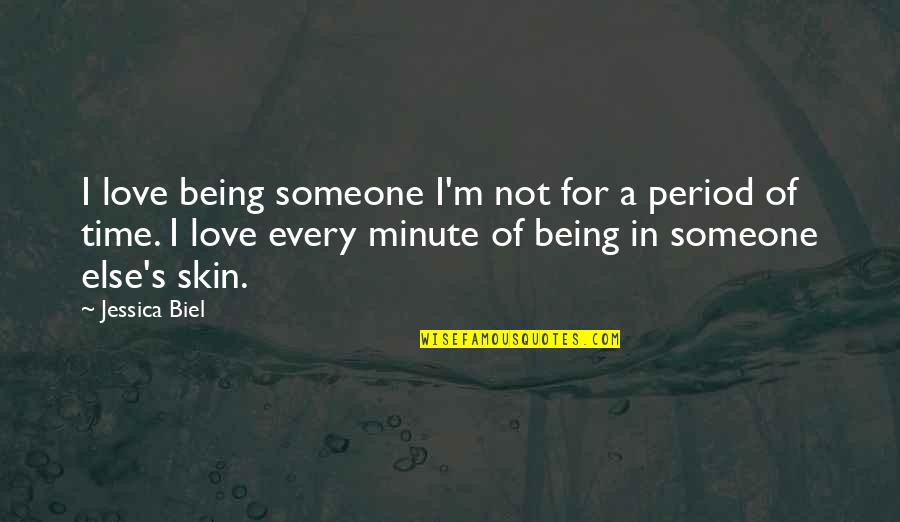 I love being someone I'm not for a period of time. I love every minute of being in someone else's skin. —
Jessica Biel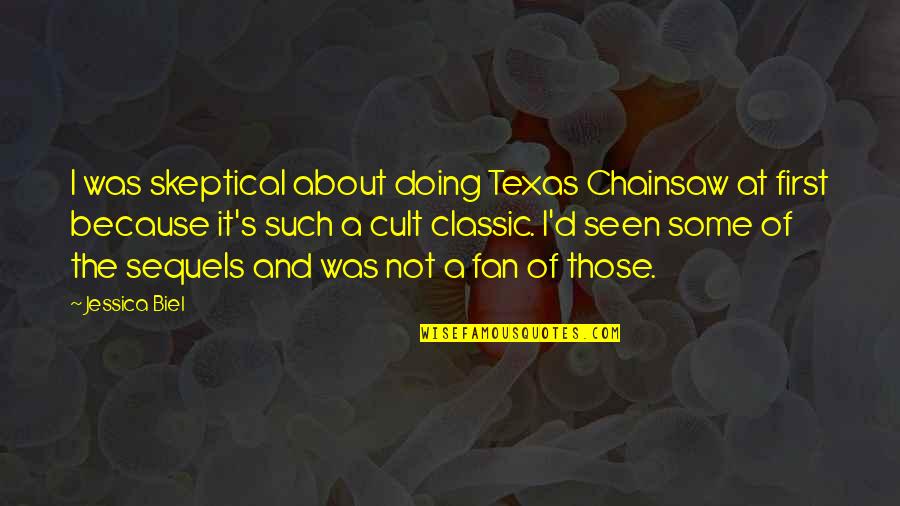 I was skeptical about doing Texas Chainsaw at first because it's such a cult classic. I'd seen some of the sequels and was not a fan of those. —
Jessica Biel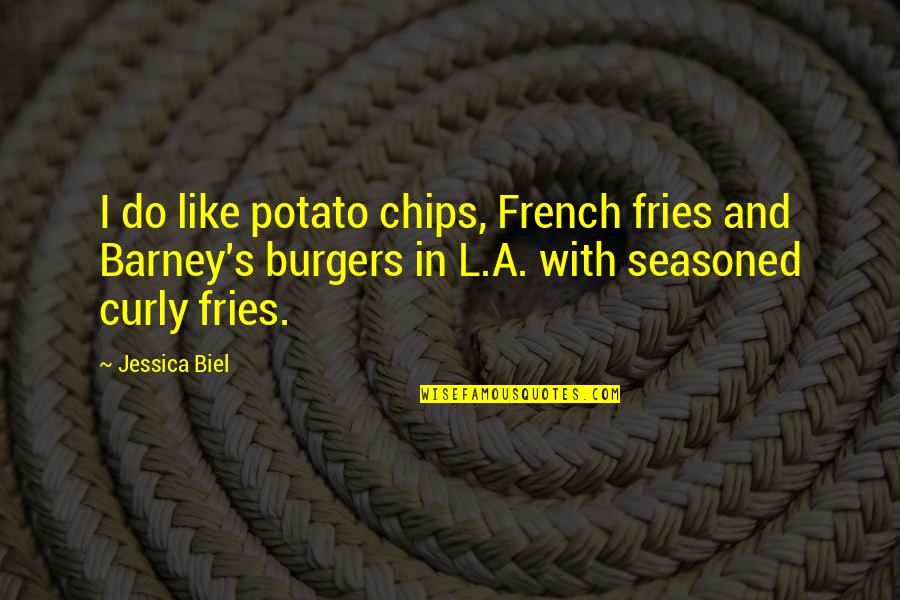 I do like potato chips, French fries and Barney's burgers in L.A. with seasoned curly fries. —
Jessica Biel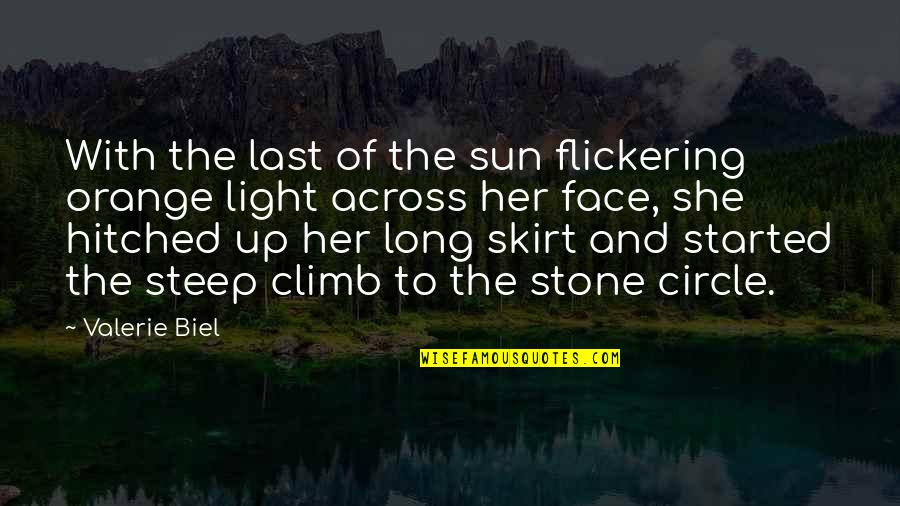 With the last of the sun flickering orange light across her face, she hitched up her long skirt and started the steep climb to the stone circle. —
Valerie Biel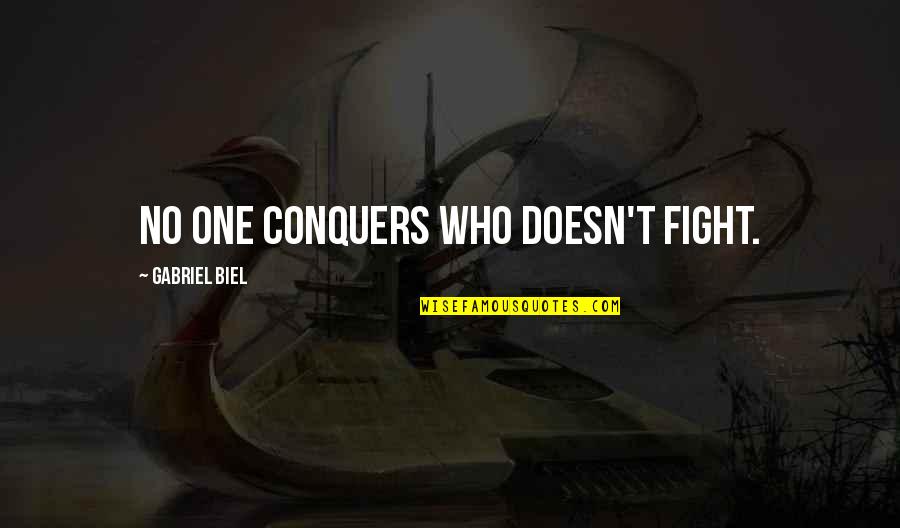 No one conquers who doesn't fight. —
Gabriel Biel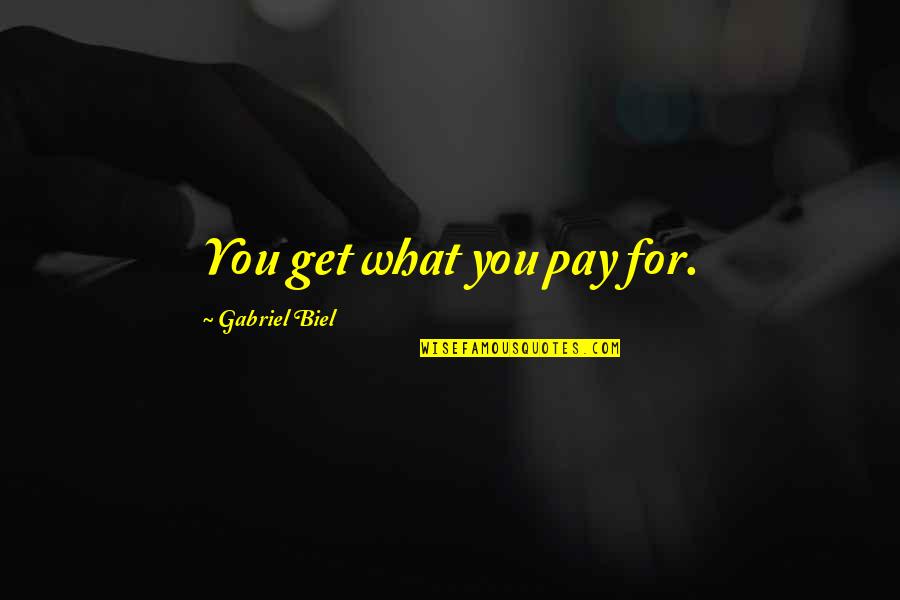 You get what you pay for. —
Gabriel Biel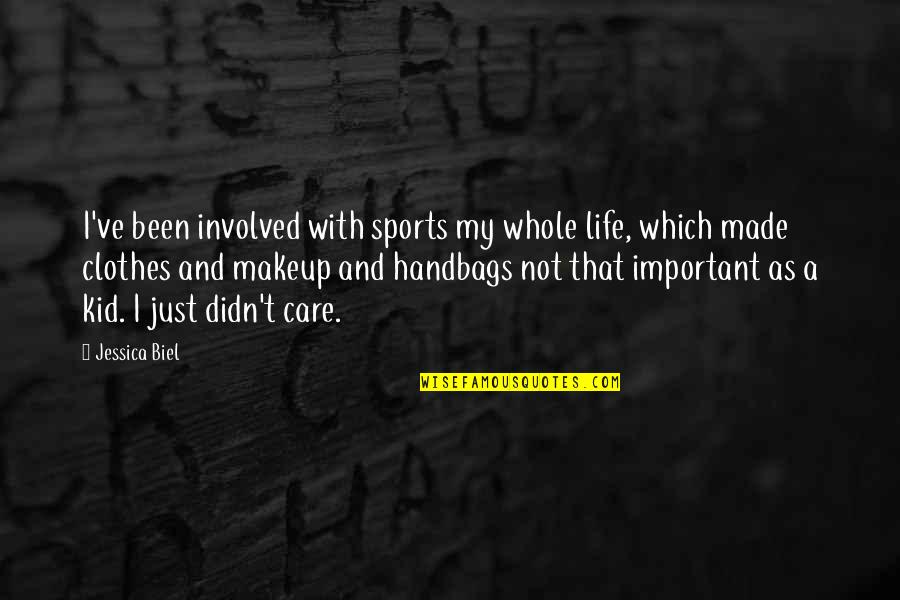 I've been involved with sports my whole life, which made clothes and makeup and handbags not that important as a kid. I just didn't care. —
Jessica Biel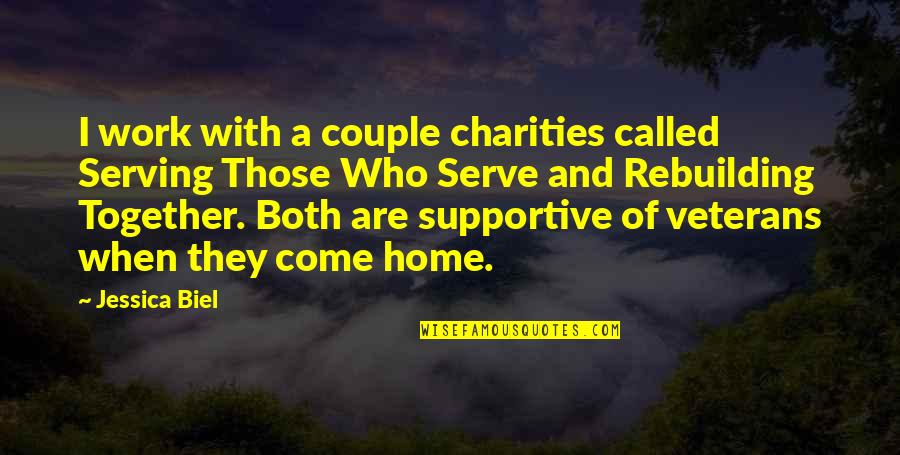 I work with a couple charities called Serving Those Who Serve and Rebuilding Together. Both are supportive of veterans when they come home. —
Jessica Biel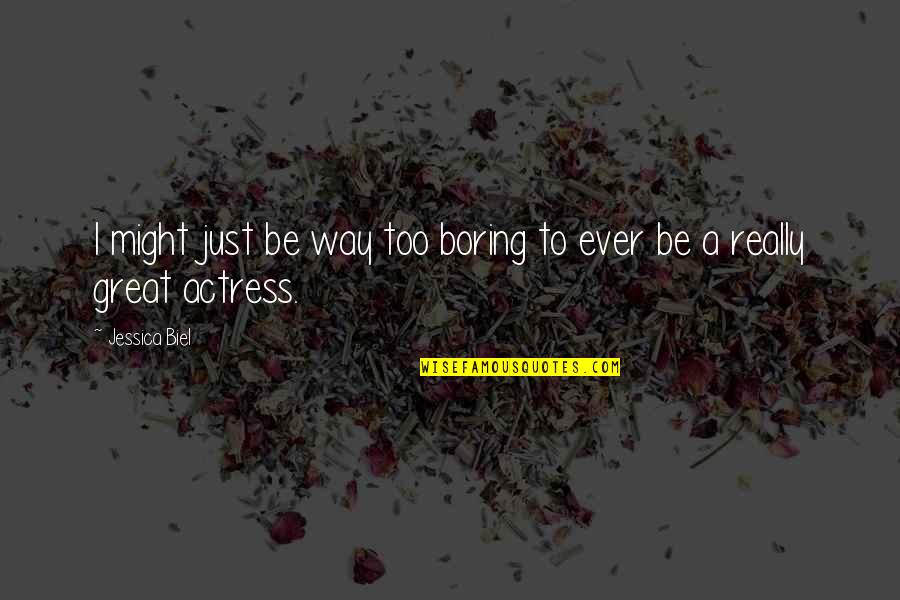 I might just be way too boring to ever be a really great actress. —
Jessica Biel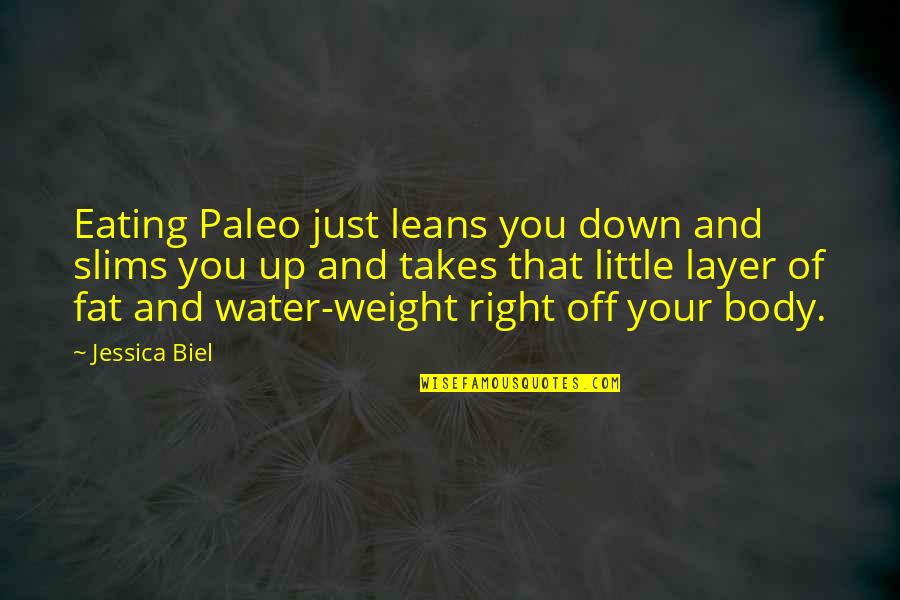 Eating Paleo just leans you down and slims you up and takes that little layer of fat and water-weight right off your body. —
Jessica Biel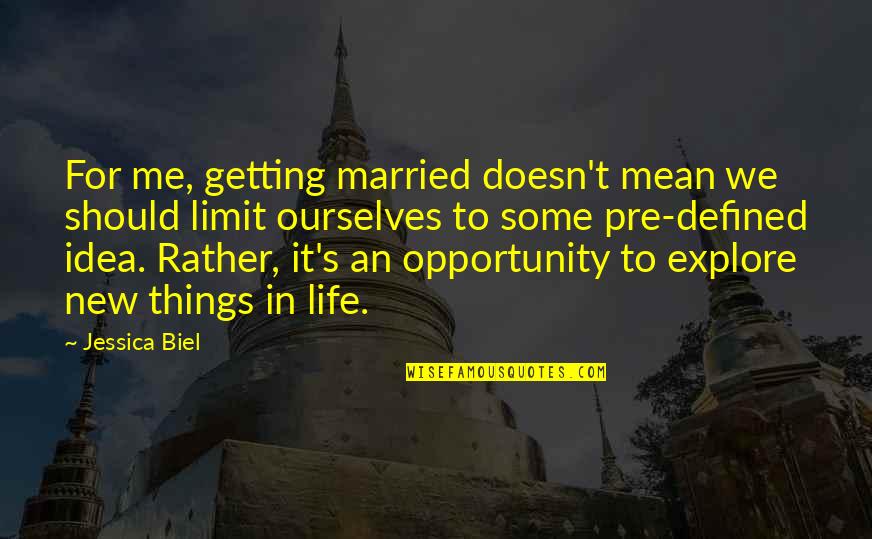 For me, getting married doesn't mean we should limit ourselves to some pre-defined idea. Rather, it's an opportunity to explore new things in life. —
Jessica Biel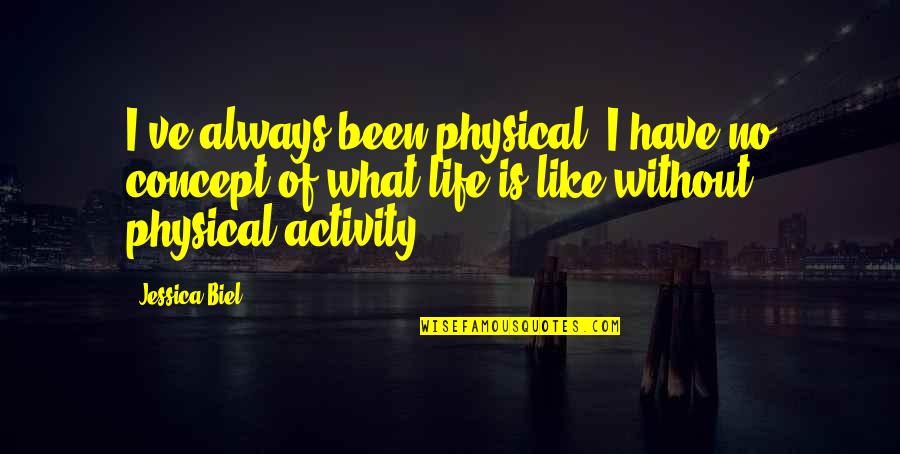 I've always been physical. I have no concept of what life is like without physical activity. —
Jessica Biel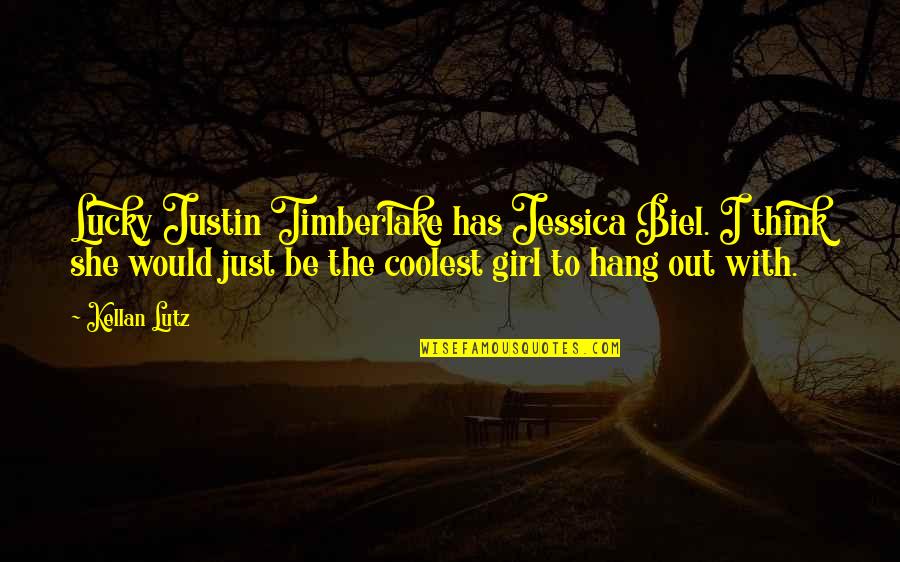 Lucky Justin Timberlake has Jessica
Biel
. I think she would just be the coolest girl to hang out with. —
Kellan Lutz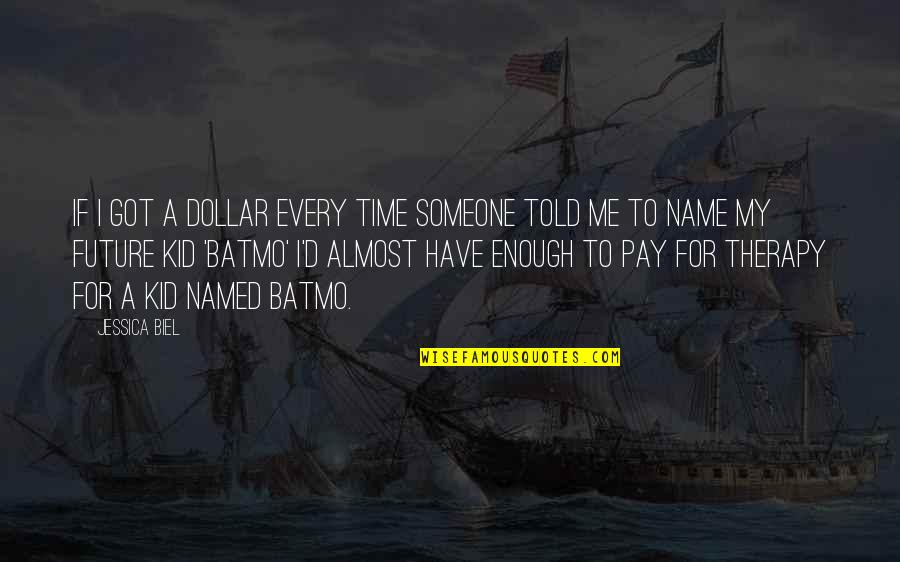 If I got a dollar every time someone told me to name my future kid 'Batmo' I'd almost have enough to pay for therapy for a kid named Batmo. —
Jessica Biel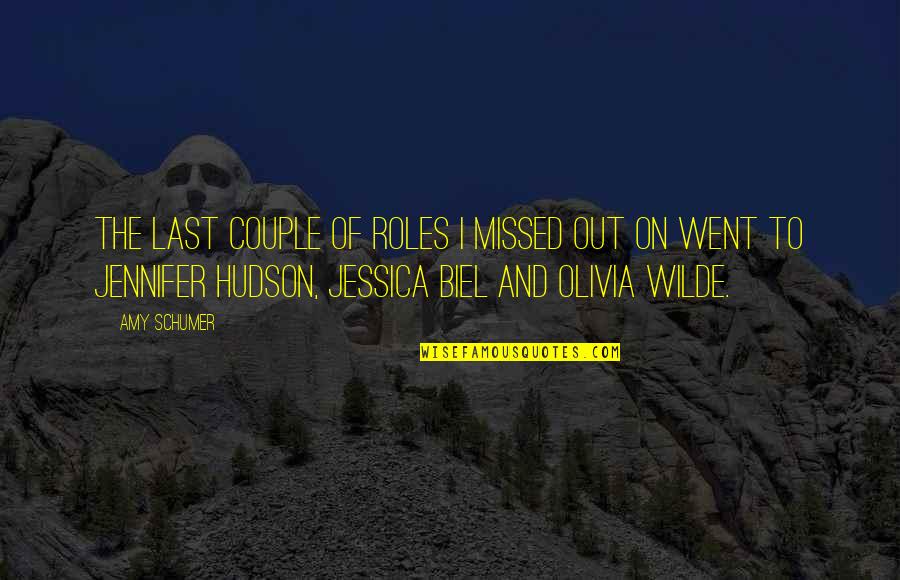 The last couple of roles I missed out on went to Jennifer Hudson, Jessica
Biel
and Olivia Wilde. —
Amy Schumer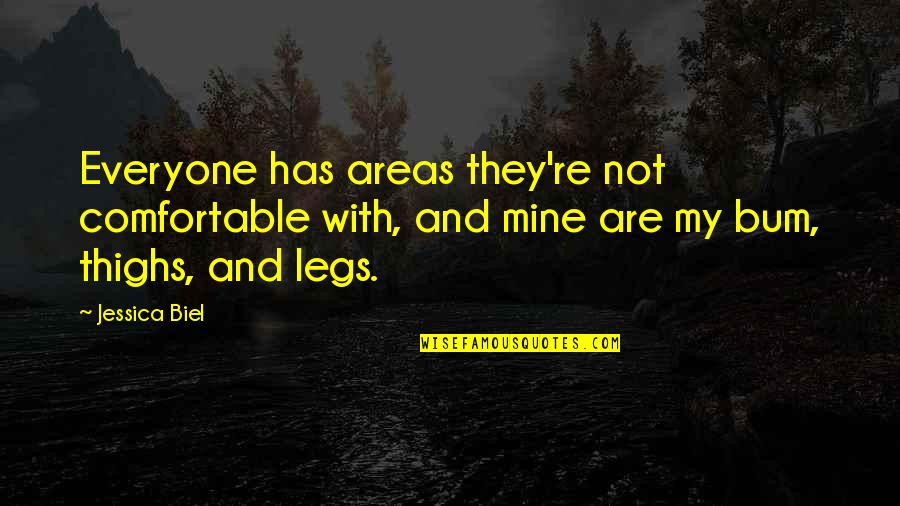 Everyone has areas they're not comfortable with, and mine are my bum, thighs, and legs. —
Jessica Biel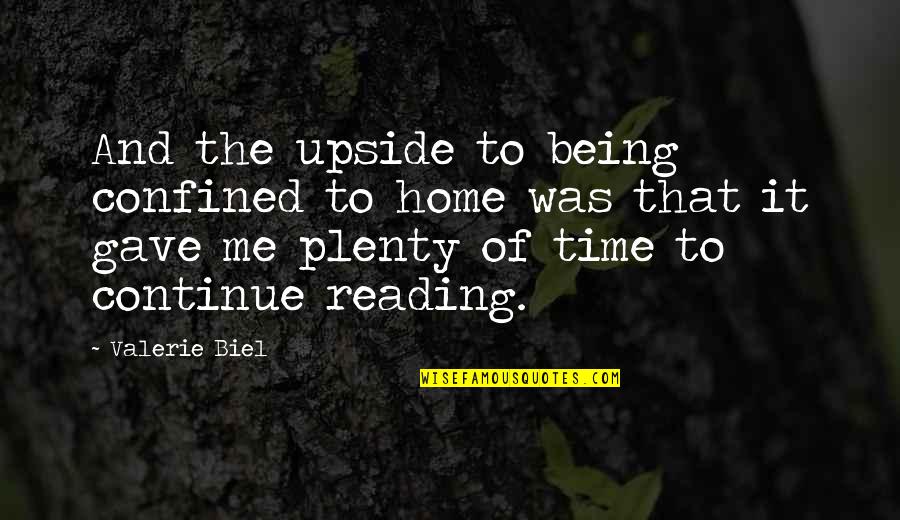 And the upside to being confined to home was that it gave me plenty of time to continue reading. —
Valerie Biel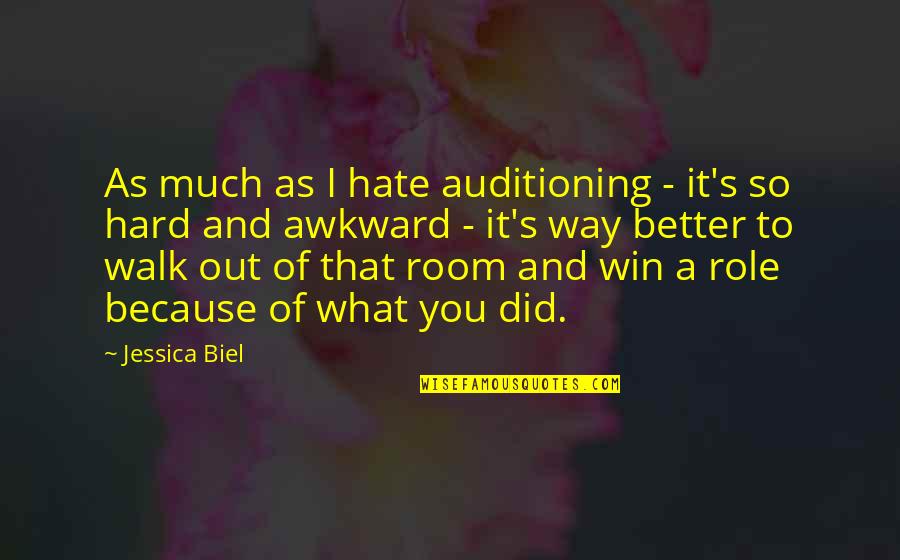 As much as I hate auditioning - it's so hard and awkward - it's way better to walk out of that room and win a role because of what you did. —
Jessica Biel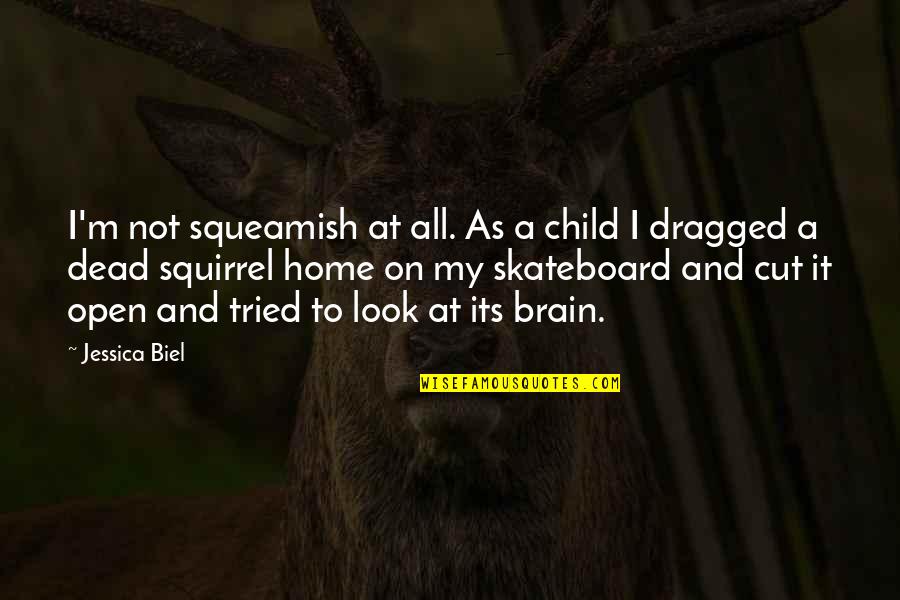 I'm not squeamish at all. As a child I dragged a dead squirrel home on my skateboard and cut it open and tried to look at its brain. —
Jessica Biel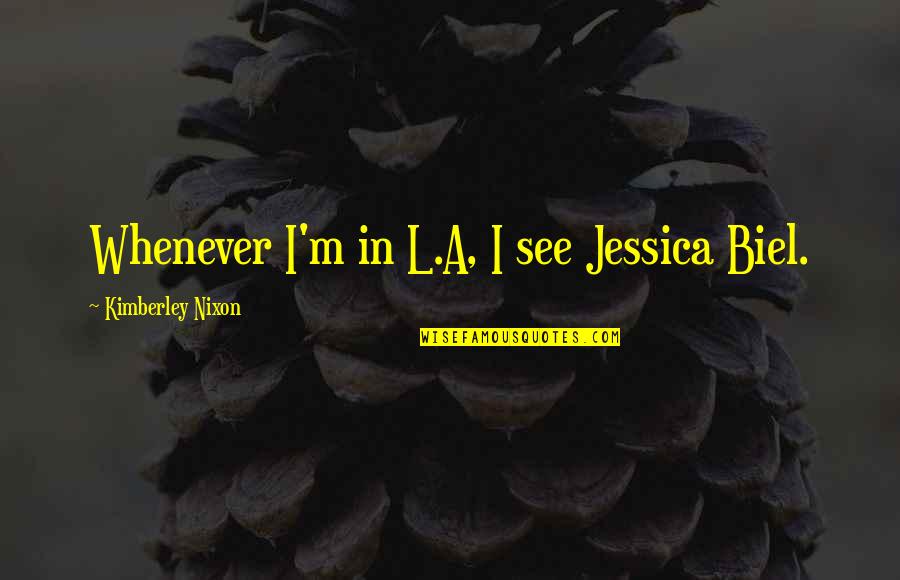 Whenever I'm in L.A, I see Jessica
Biel
. —
Kimberley Nixon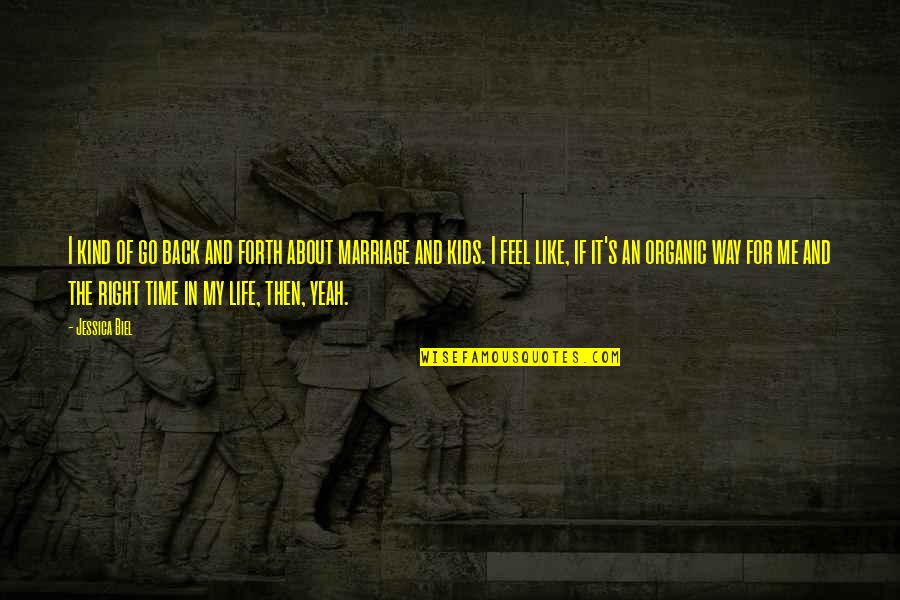 I kind of go back and forth about marriage and kids. I feel like, if it's an organic way for me and the right time in my life, then, yeah. —
Jessica Biel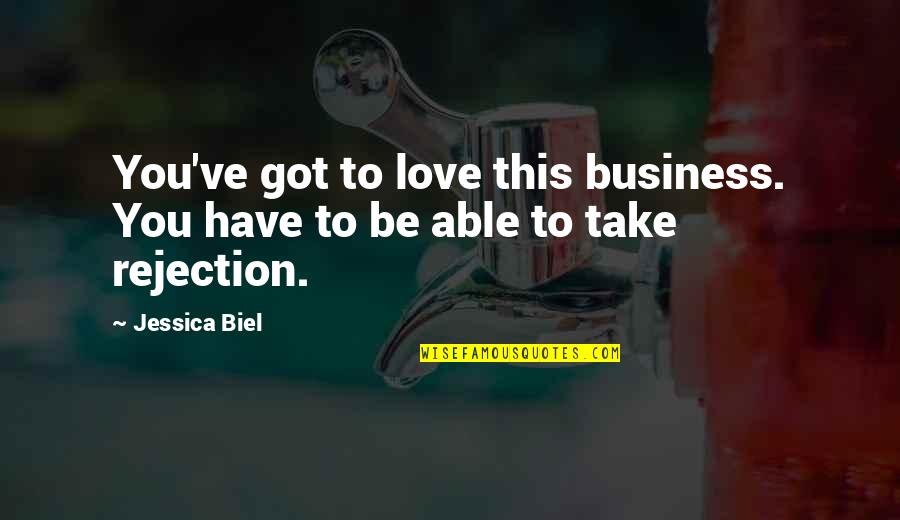 You've got to love this business. You have to be able to take rejection. —
Jessica Biel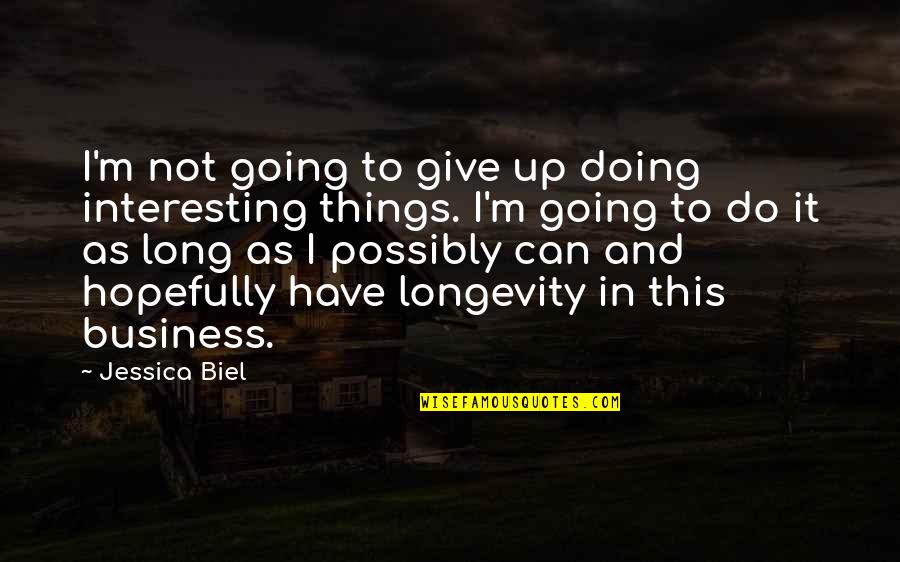 I'm not going to give up doing interesting things. I'm going to do it as long as I possibly can and hopefully have longevity in this business. —
Jessica Biel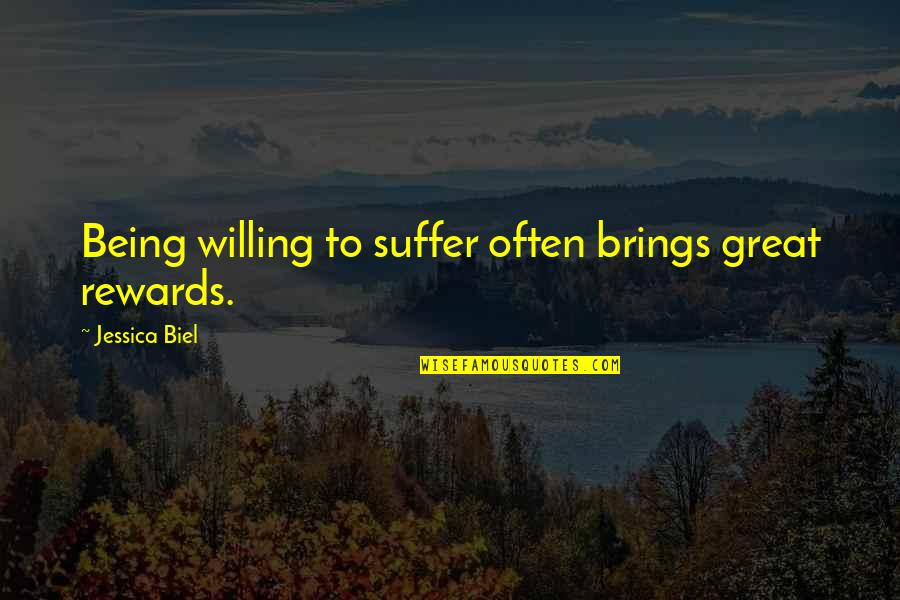 Being willing to suffer often brings great rewards. —
Jessica Biel