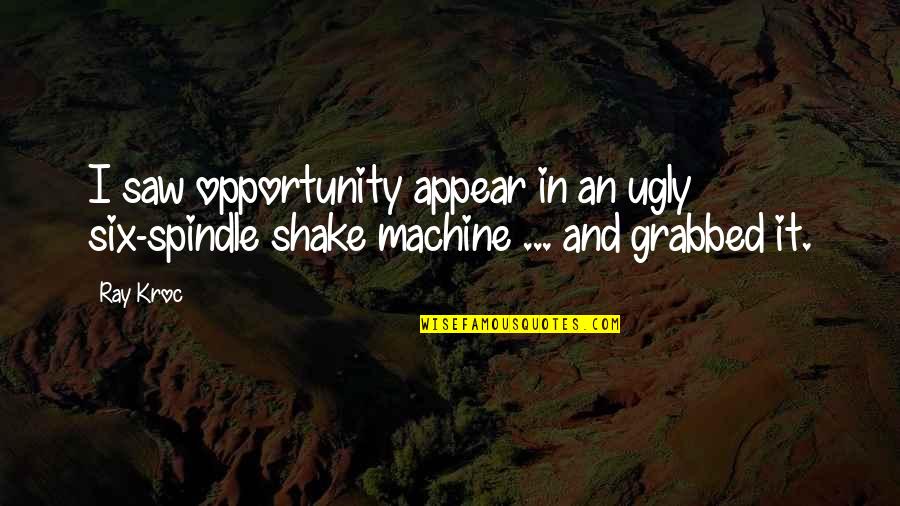 I saw opportunity appear in an ugly six-spindle shake machine ... and grabbed it.
—
Ray Kroc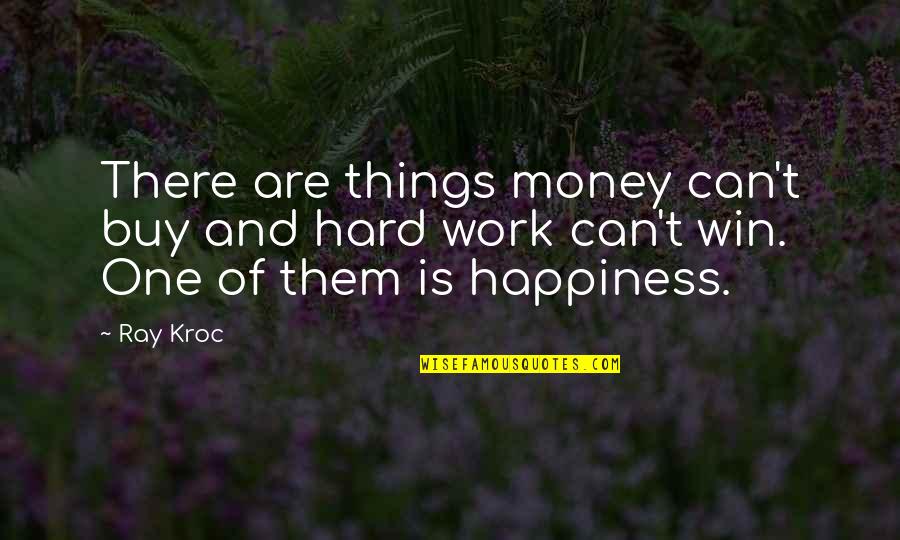 There are things money can't buy and hard work can't win. One of them is happiness.
—
Ray Kroc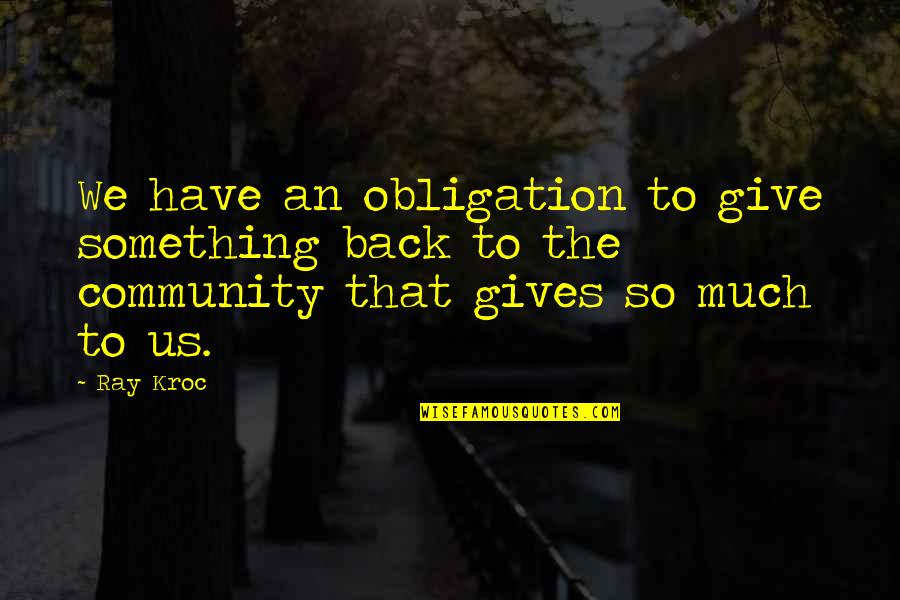 We have an obligation to give something back to the community that gives so much to us.
—
Ray Kroc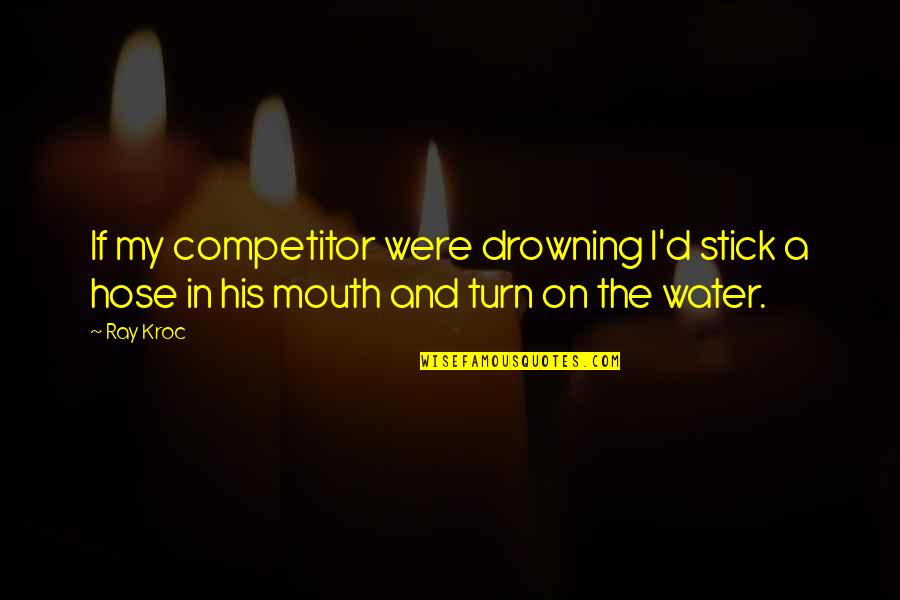 If my competitor were drowning I'd stick a hose in his mouth and turn on the water.
—
Ray Kroc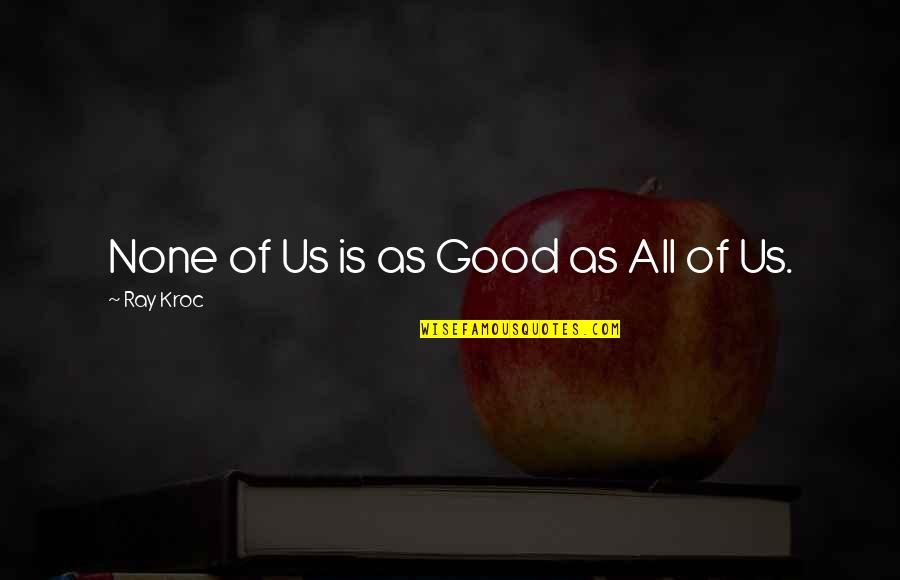 None of Us is as Good as All of Us.
—
Ray Kroc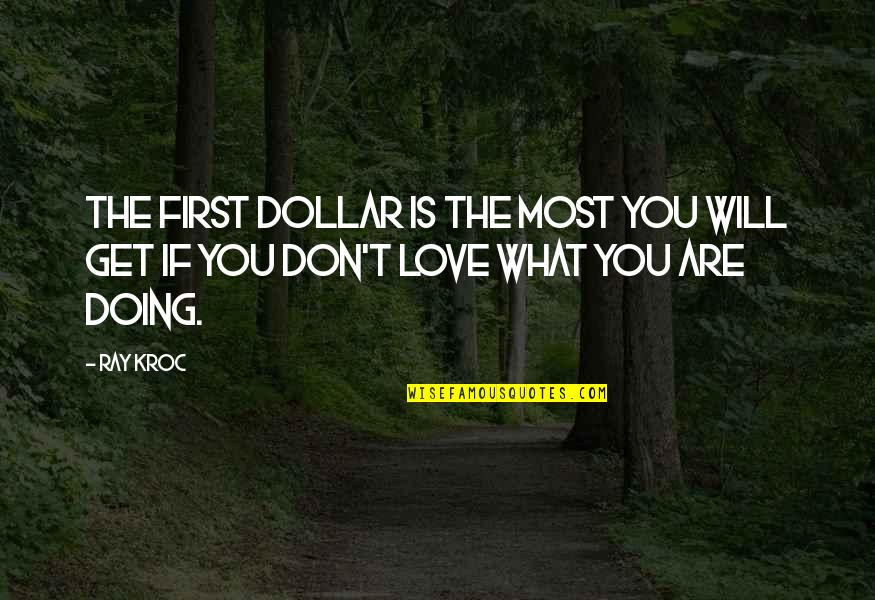 The first dollar is the most you will get if you don't love what you are doing. —
Ray Kroc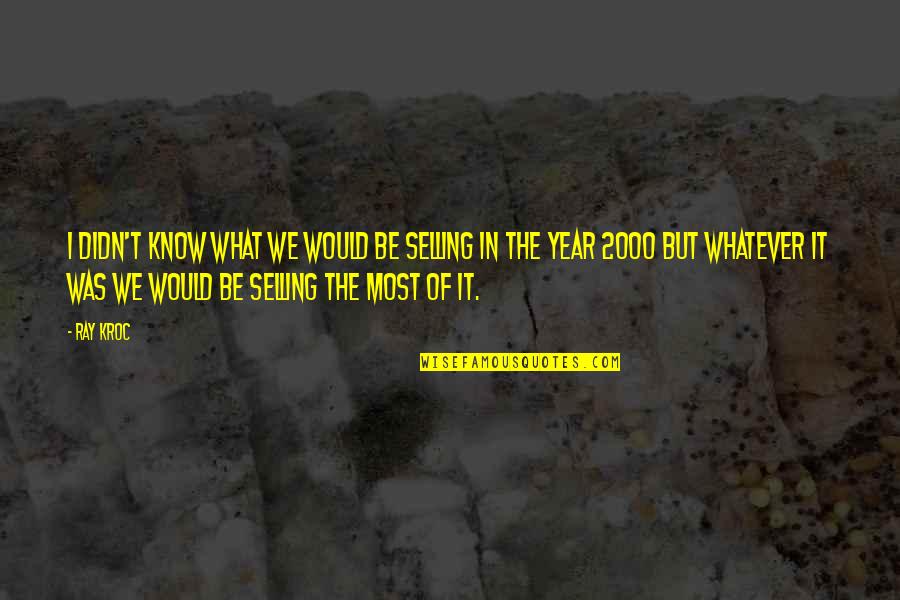 I didn't know what we would be selling in the year 2000 but whatever it was we would be selling the most of it. —
Ray Kroc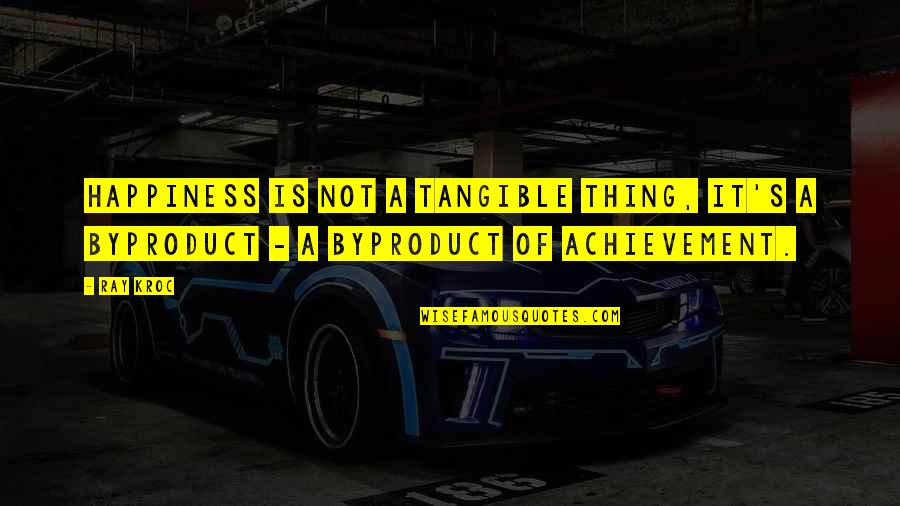 Happiness is not a tangible thing, it's a byproduct - a byproduct of achievement. —
Ray Kroc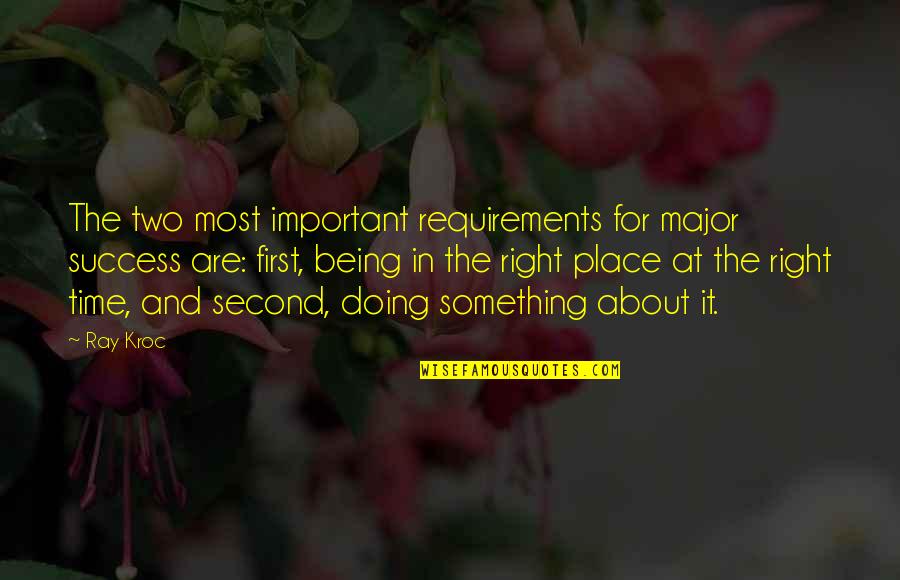 The two most important requirements for major success are: first, being in the right place at the right time, and second, doing something about it. —
Ray Kroc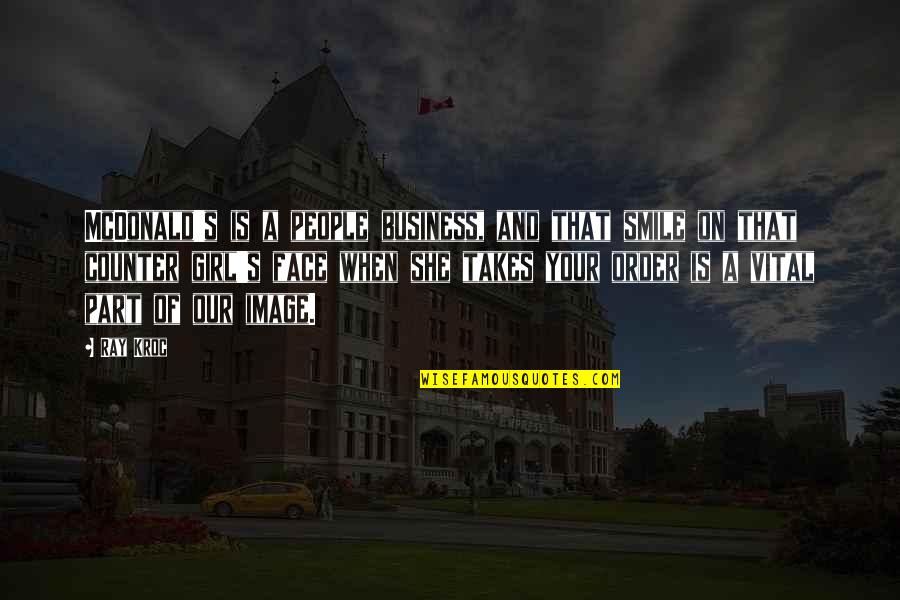 McDonald's is a people business, and that smile on that counter girl's face when she takes your order is a vital part of our image. —
Ray Kroc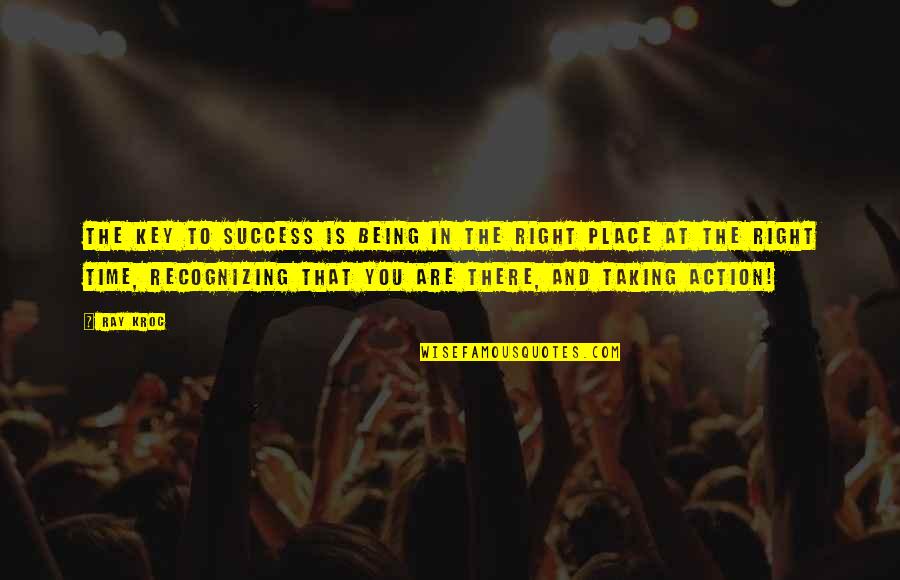 The key to success is being in the right place at the right time, recognizing that you are there, and taking action! —
Ray Kroc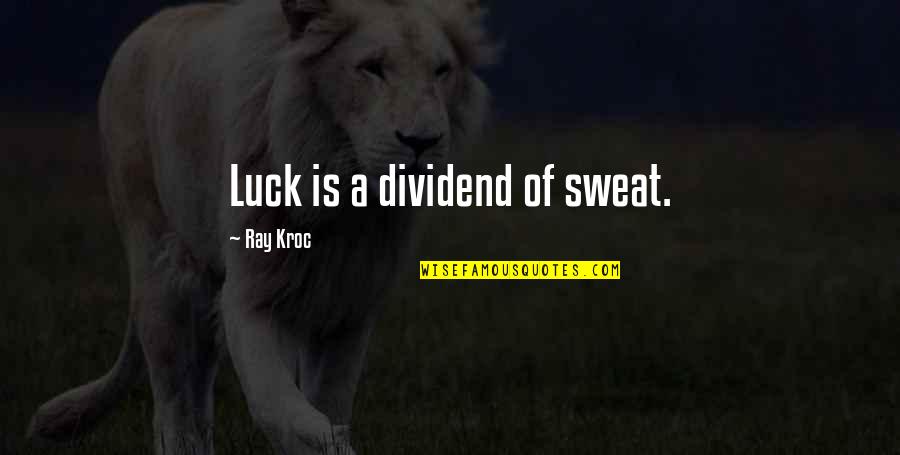 Luck is a dividend of sweat. —
Ray Kroc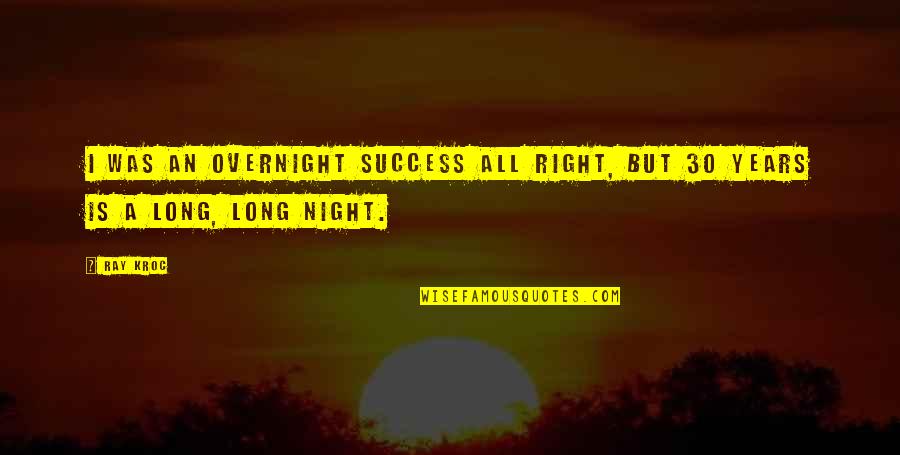 I was an overnight success all right, but 30 years is a long, long night. —
Ray Kroc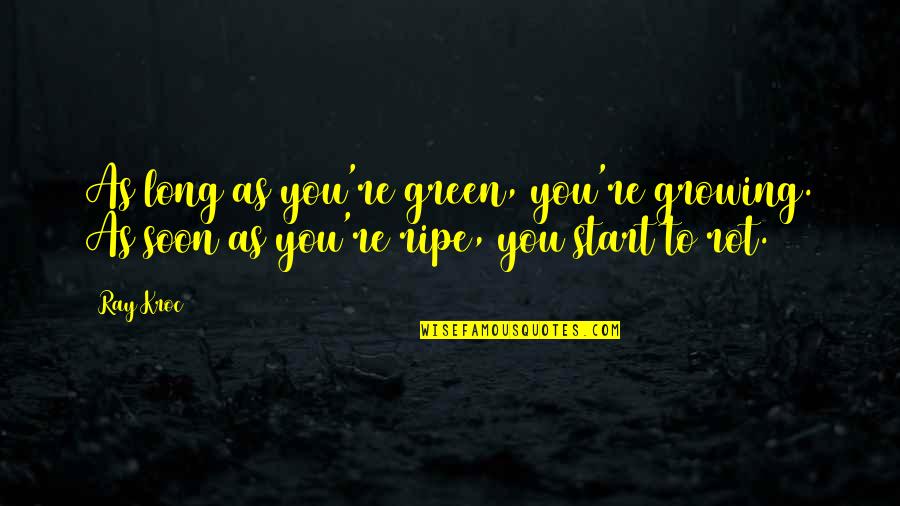 As long as you're green, you're growing. As soon as you're ripe, you start to rot. —
Ray Kroc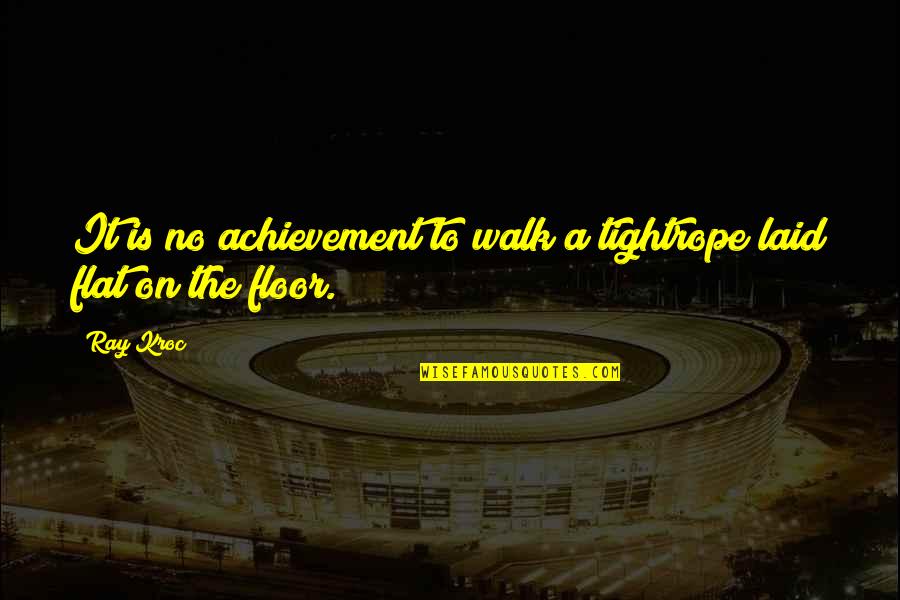 It is no achievement to walk a tightrope laid flat on the floor. —
Ray Kroc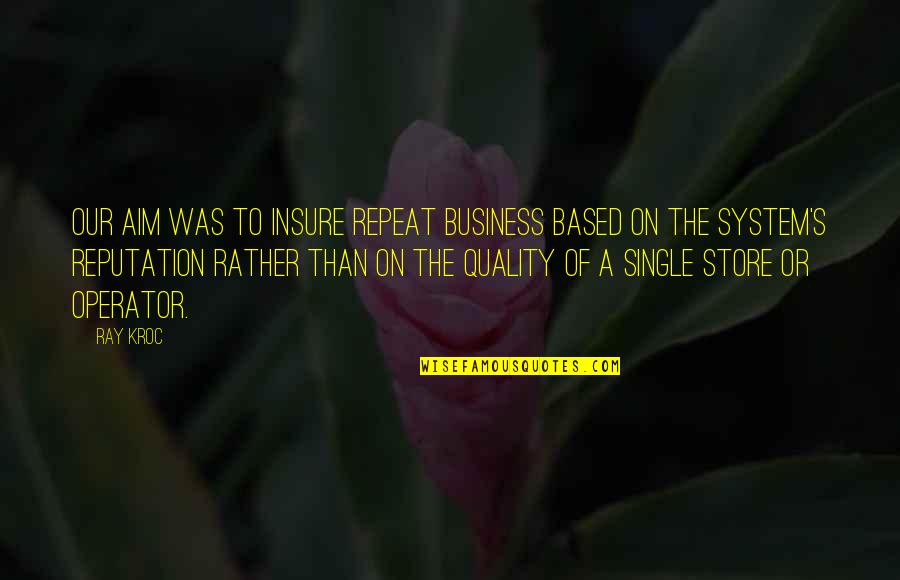 Our aim was to insure repeat business based on the system's reputation rather than on the quality of a single store or operator. —
Ray Kroc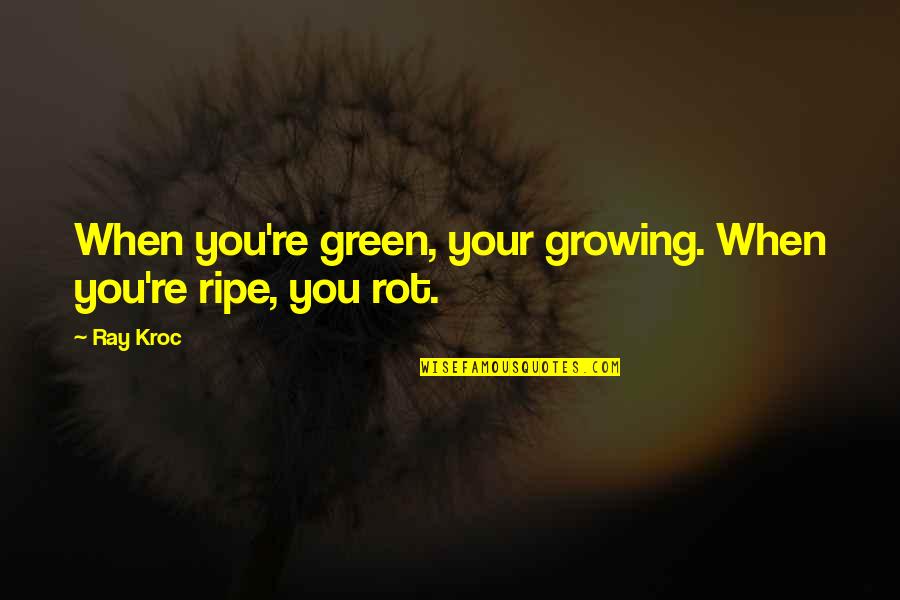 When you're green, your growing. When you're ripe, you rot. —
Ray Kroc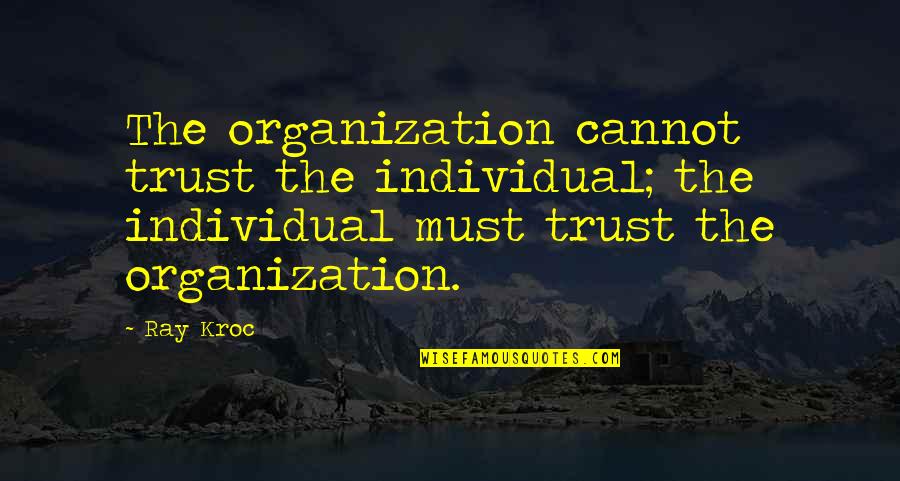 The organization cannot trust the individual; the individual must trust the organization. —
Ray Kroc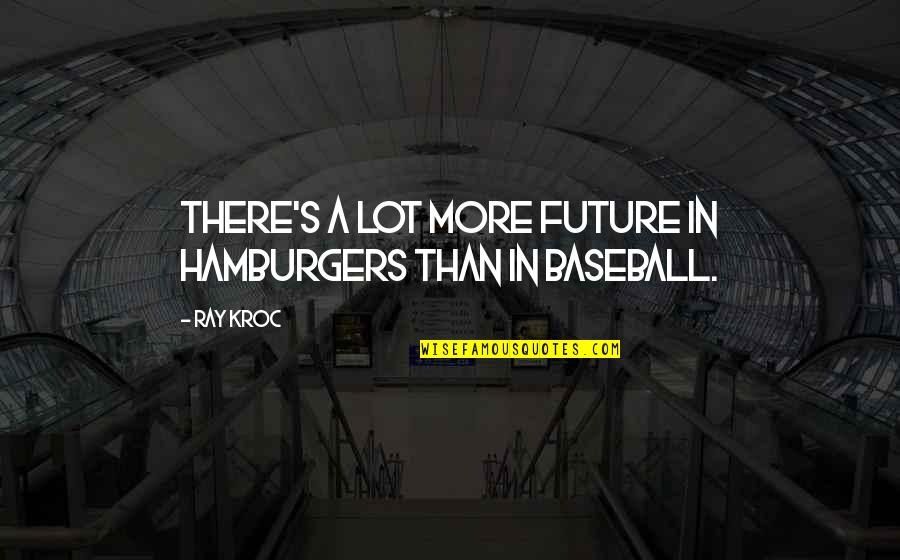 There's a lot more future in hamburgers than in baseball. —
Ray Kroc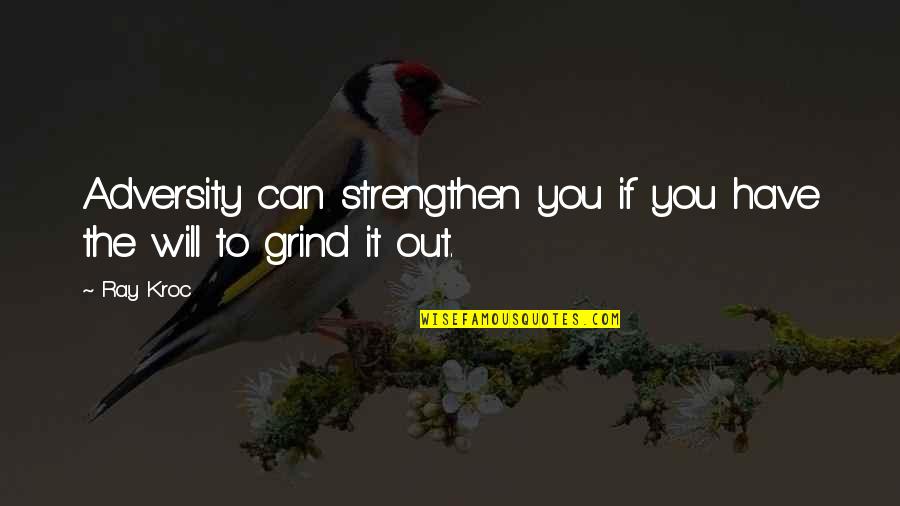 Adversity can strengthen you if you have the will to grind it out. —
Ray Kroc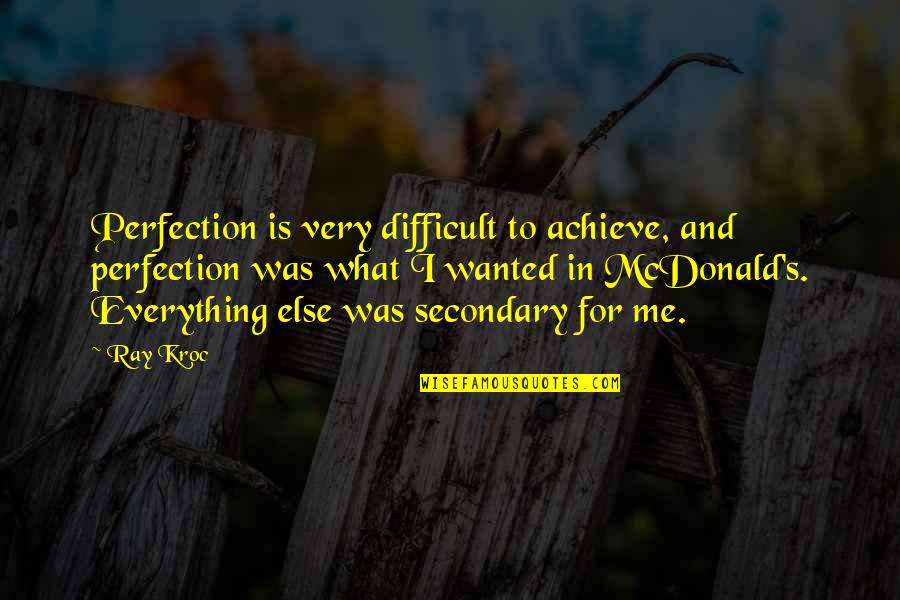 Perfection is very difficult to achieve, and perfection was what I wanted in McDonald's. Everything else was secondary for me. —
Ray Kroc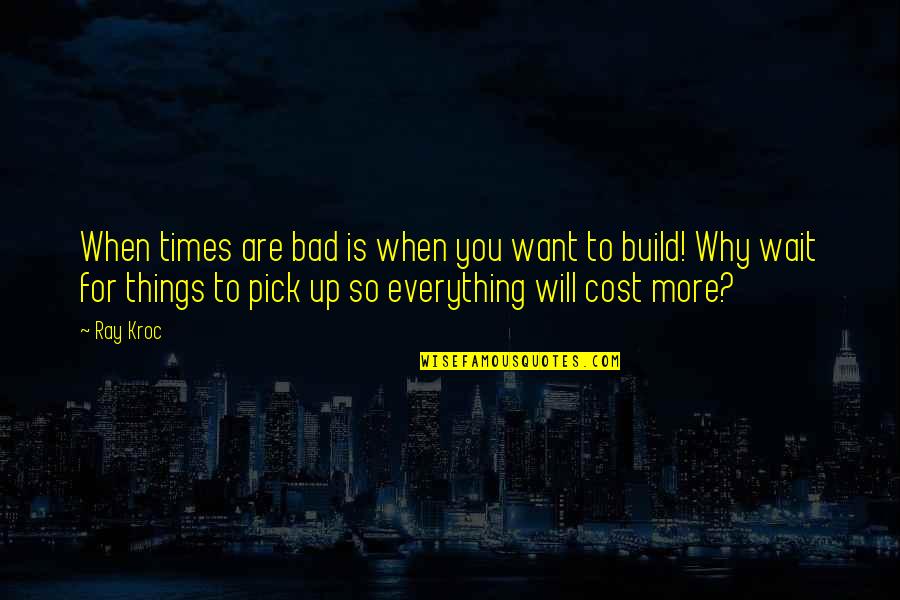 When times are bad is when you want to build! Why wait for things to pick up so everything will cost more? —
Ray Kroc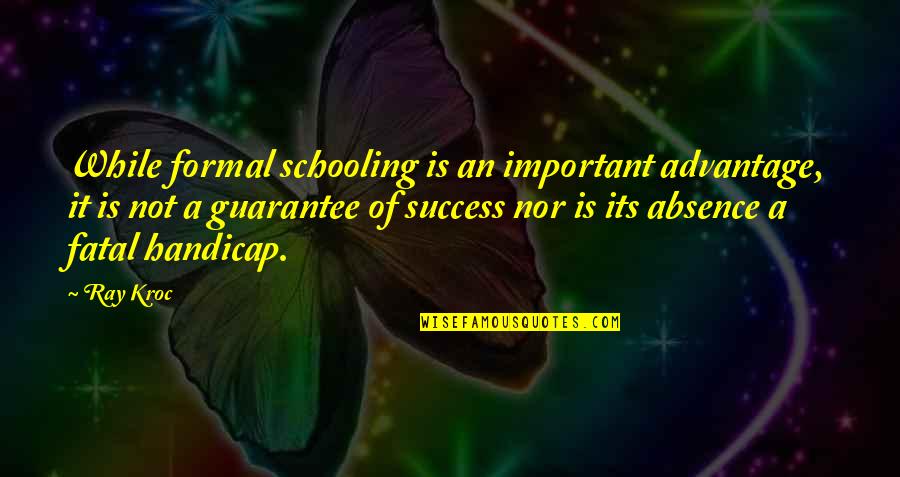 While formal schooling is an important advantage, it is not a guarantee of success nor is its absence a fatal handicap. —
Ray Kroc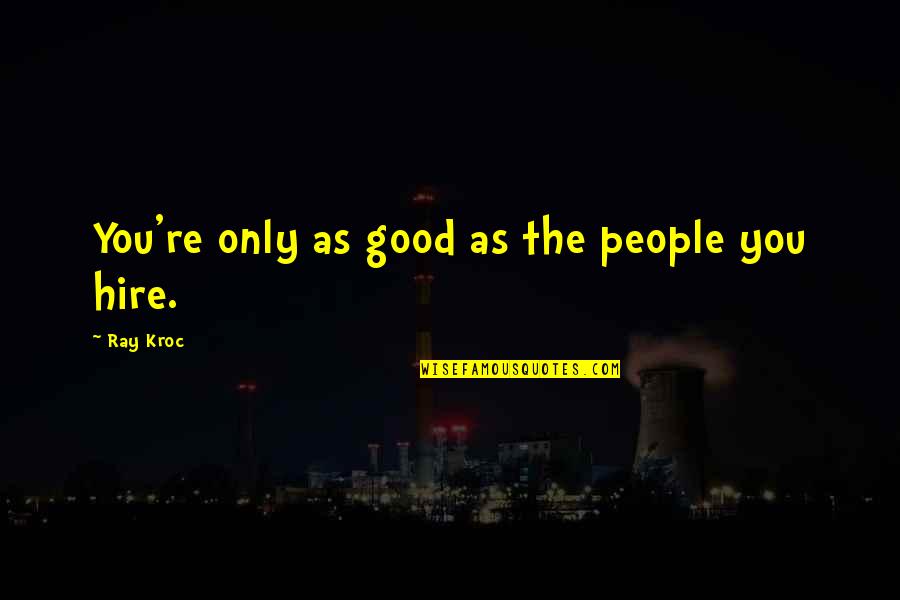 You're only as good as the people you hire. —
Ray Kroc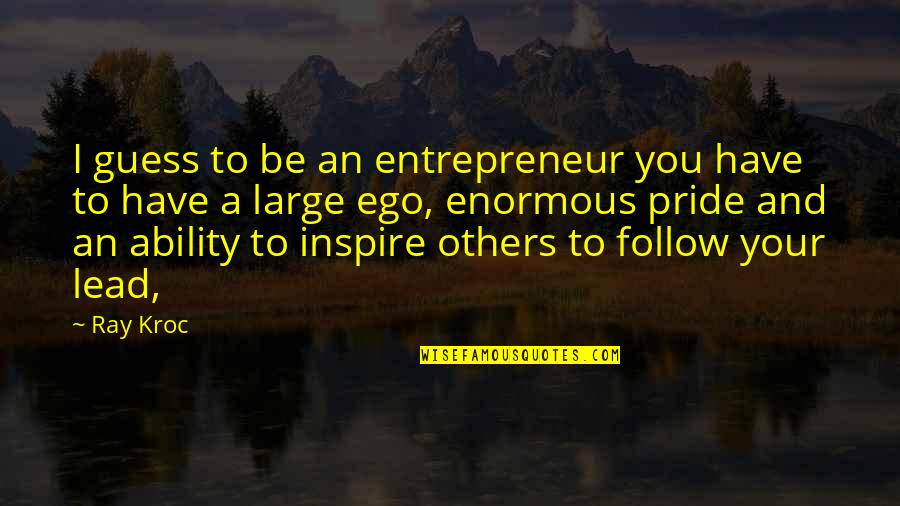 I guess to be an entrepreneur you have to have a large ego, enormous pride and an ability to inspire others to follow your lead, —
Ray Kroc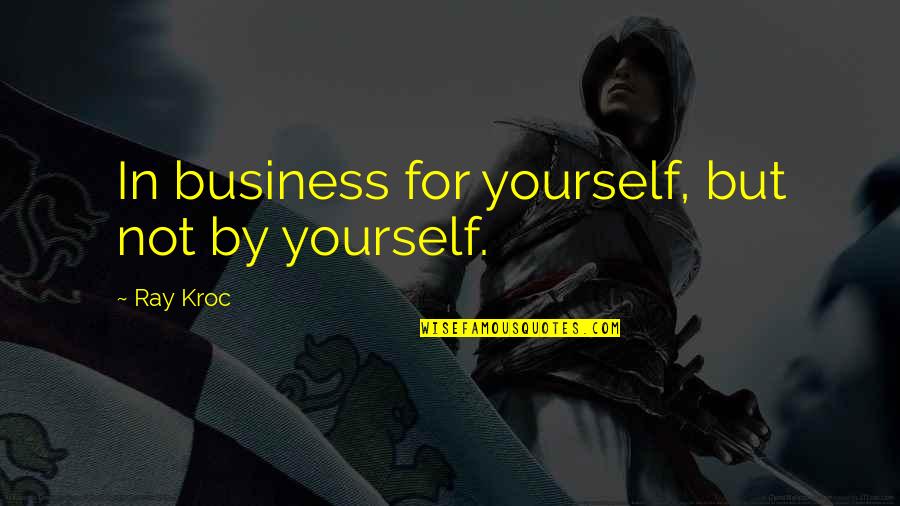 In business for yourself, but not by yourself. —
Ray Kroc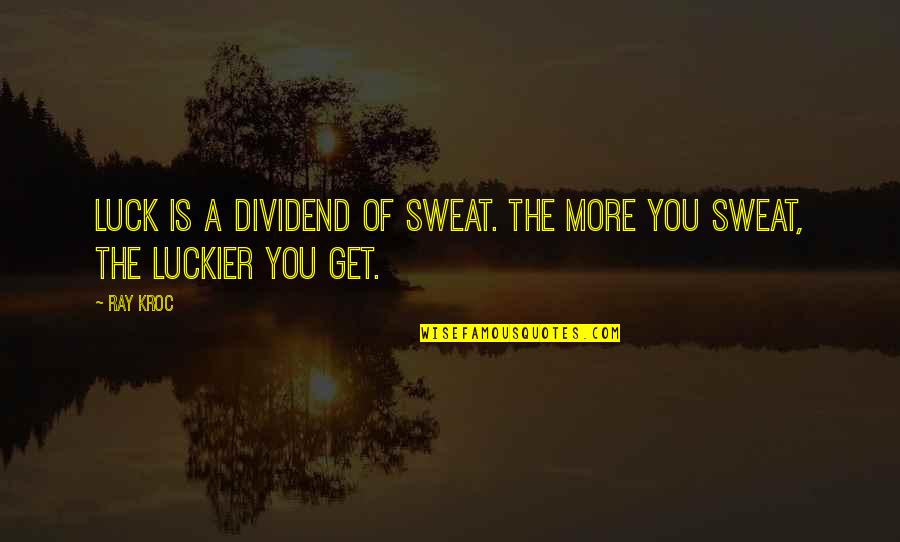 Luck is a dividend of sweat. The more you sweat, the luckier you get. —
Ray Kroc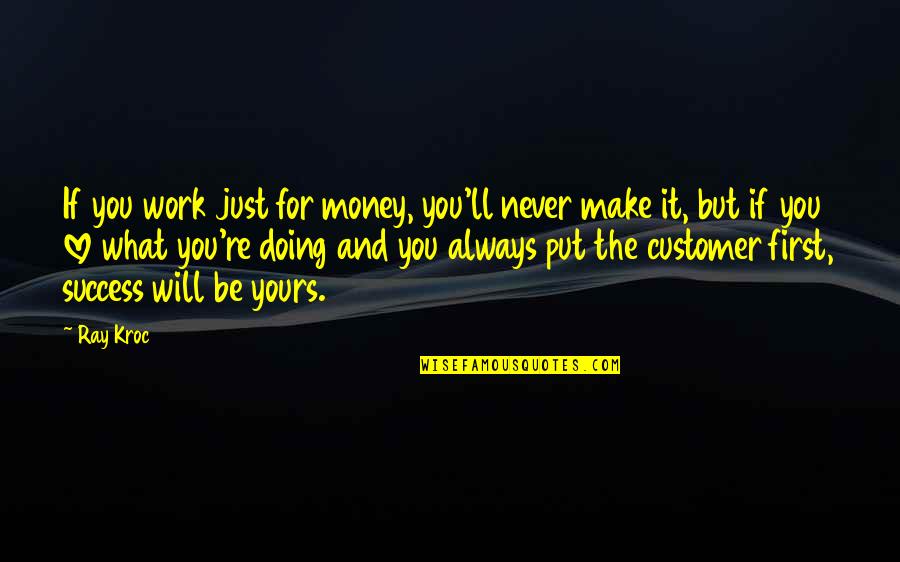 If you work just for money, you'll never make it, but if you love what you're doing and you always put the customer first, success will be yours. —
Ray Kroc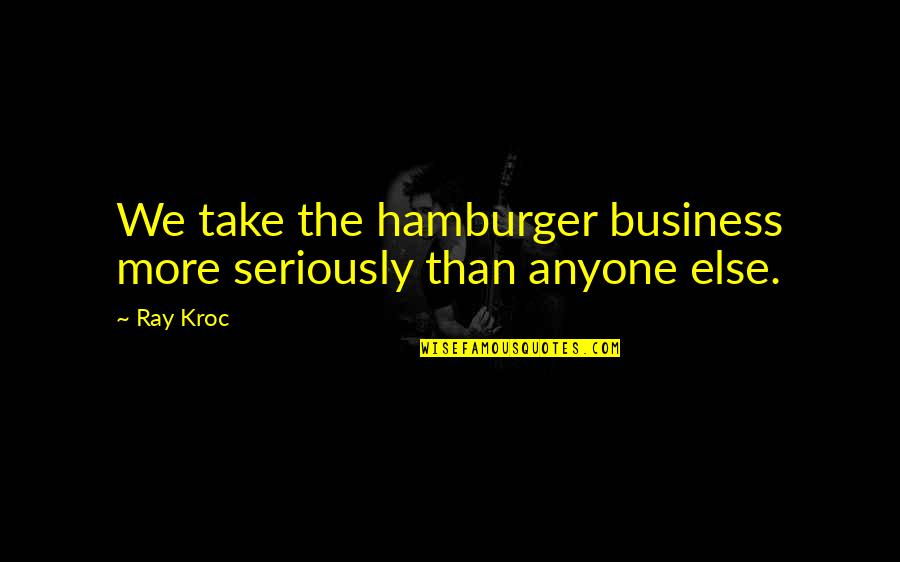 We take the hamburger business more seriously than anyone else. —
Ray Kroc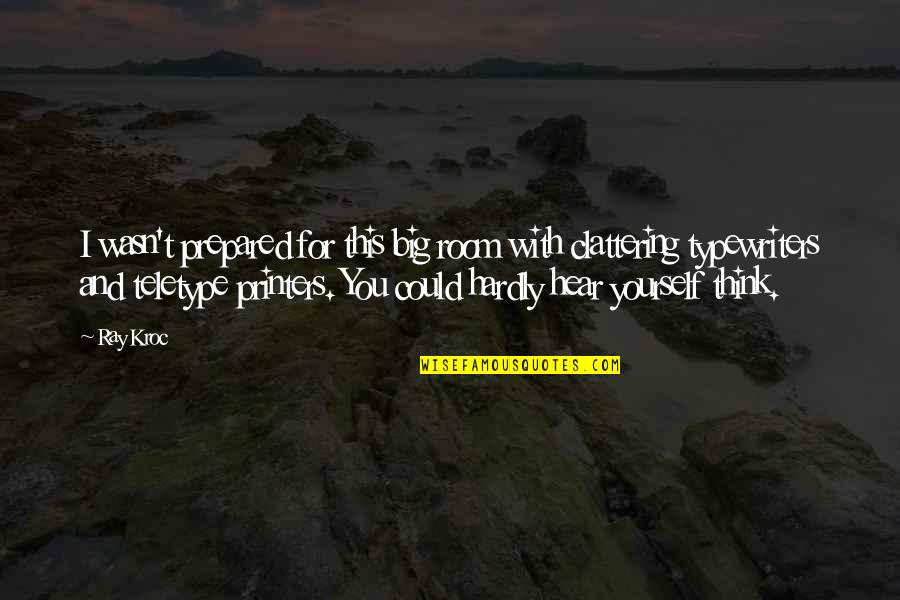 I wasn't prepared for this big room with clattering typewriters and teletype printers. You could hardly hear yourself think. —
Ray Kroc