Best Poker Quotes
Collection of top 34 famous quotes about Best Poker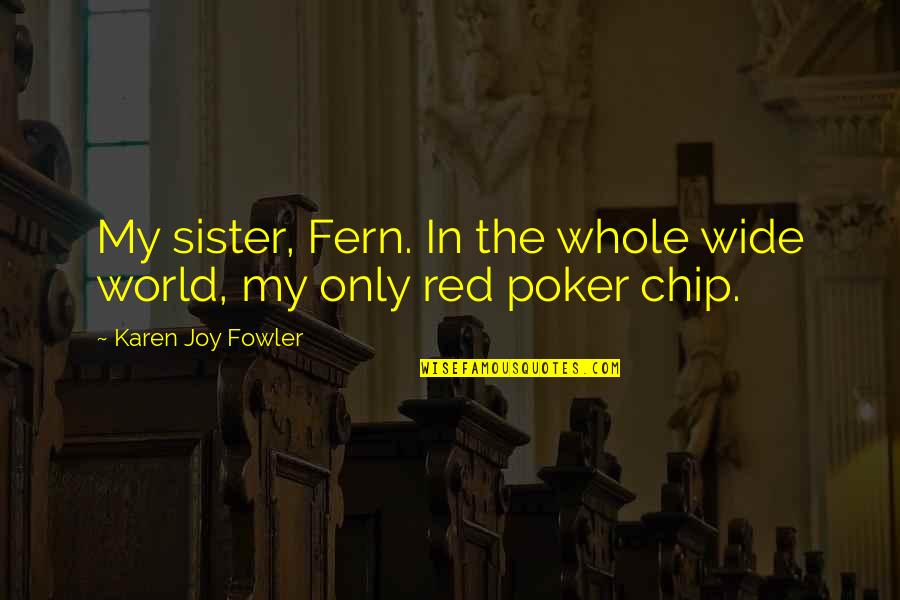 My sister, Fern. In the whole wide world, my only red poker chip.
—
Karen Joy Fowler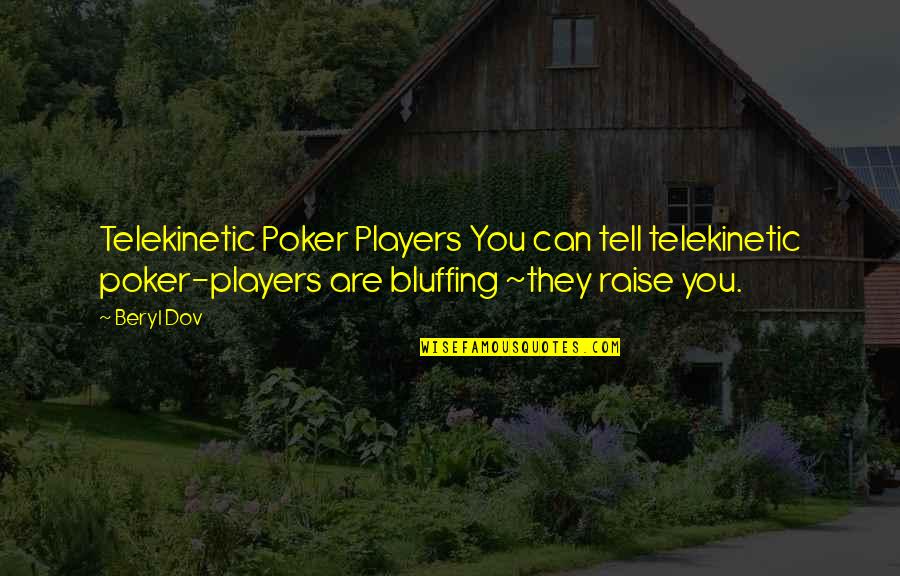 Telekinetic Poker Players
You can tell telekinetic poker-players are bluffing ~
they raise you.
—
Beryl Dov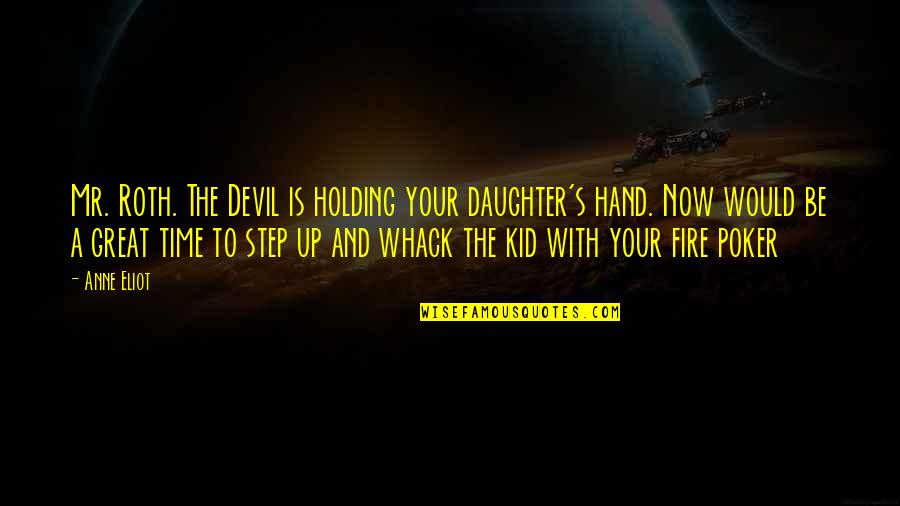 Mr. Roth. The Devil is holding your daughter's hand. Now would be a great time to step up and whack the kid with your fire poker
—
Anne Eliot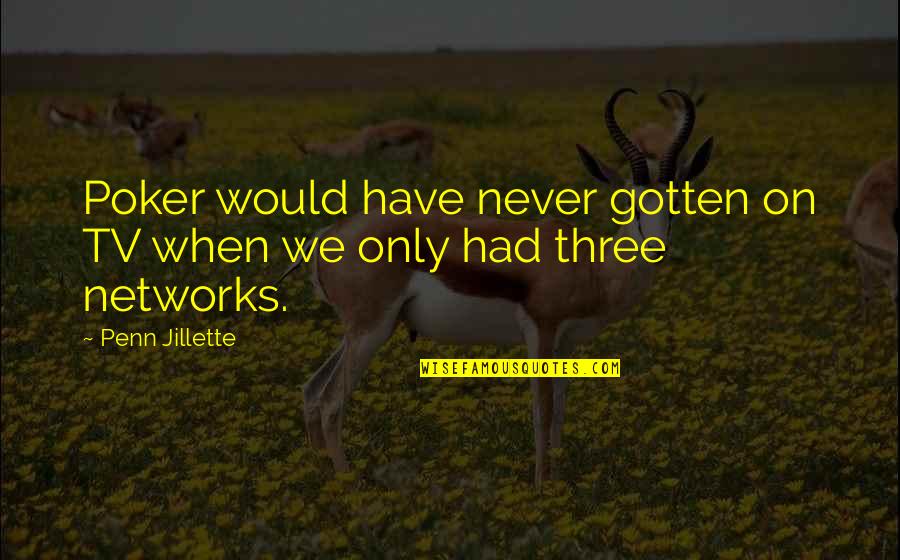 Poker would have never gotten on TV when we only had three networks.
—
Penn Jillette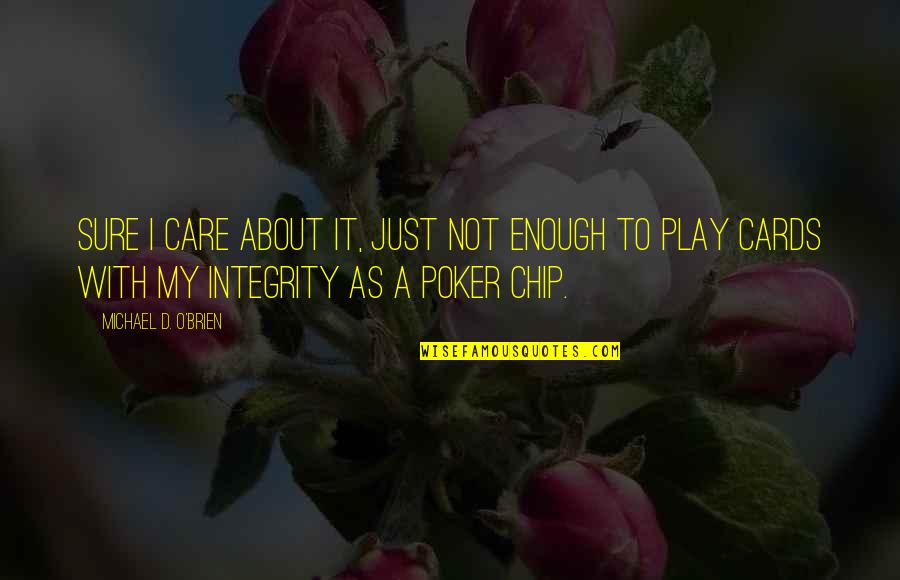 Sure I care about it, just not enough to play cards with my integrity as a poker chip. —
Michael D. O'Brien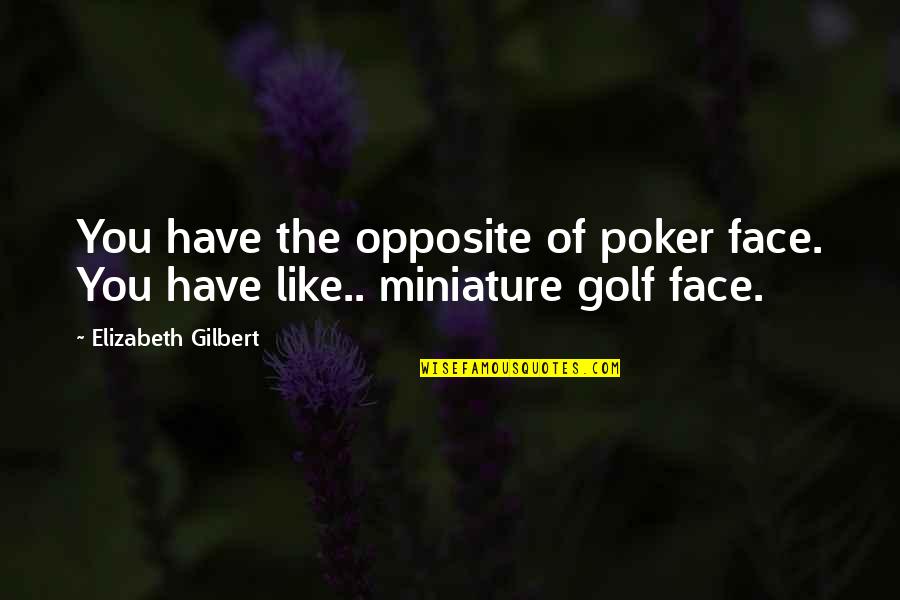 You have the opposite of poker face. You have like.. miniature golf face. —
Elizabeth Gilbert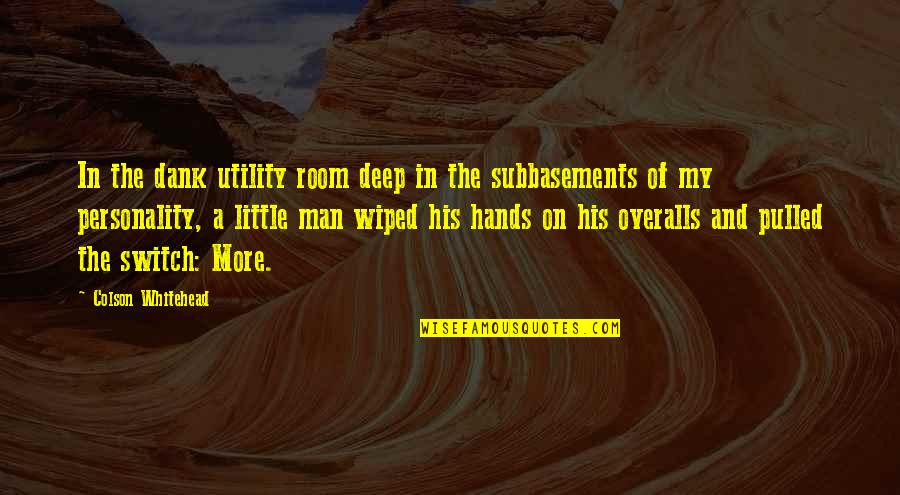 In the dank utility room deep in the subbasements of my personality, a little man wiped his hands on his overalls and pulled the switch: More. —
Colson Whitehead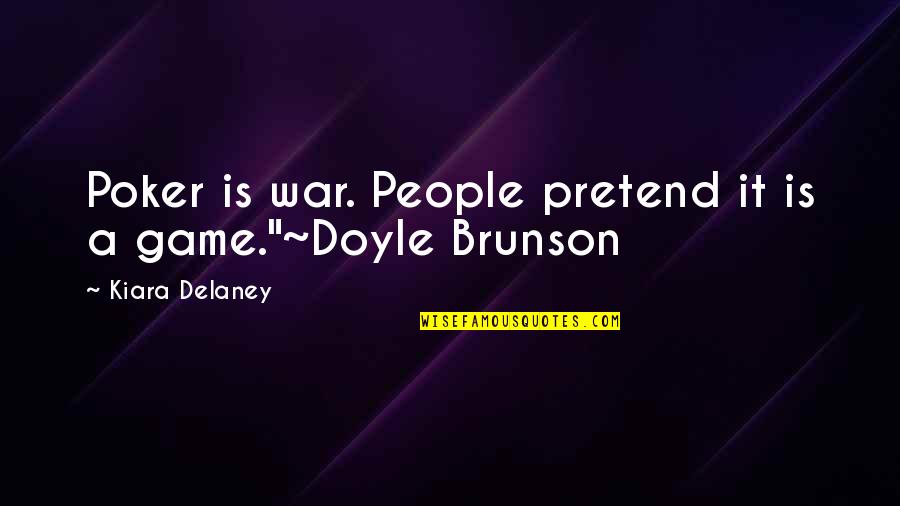 Poker is war. People pretend it is a game."
~Doyle Brunson —
Kiara Delaney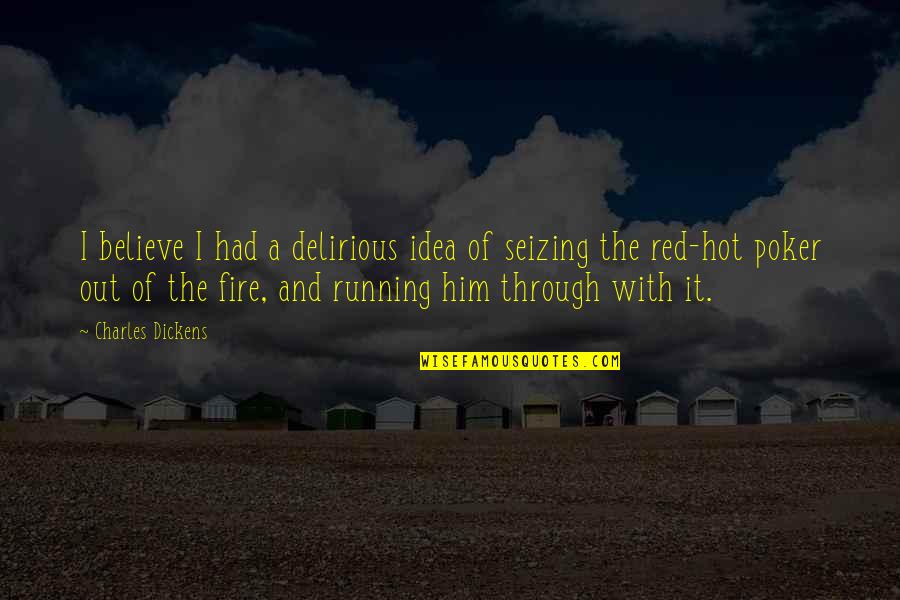 I believe I had a delirious idea of seizing the red-hot poker out of the fire, and running him through with it. —
Charles Dickens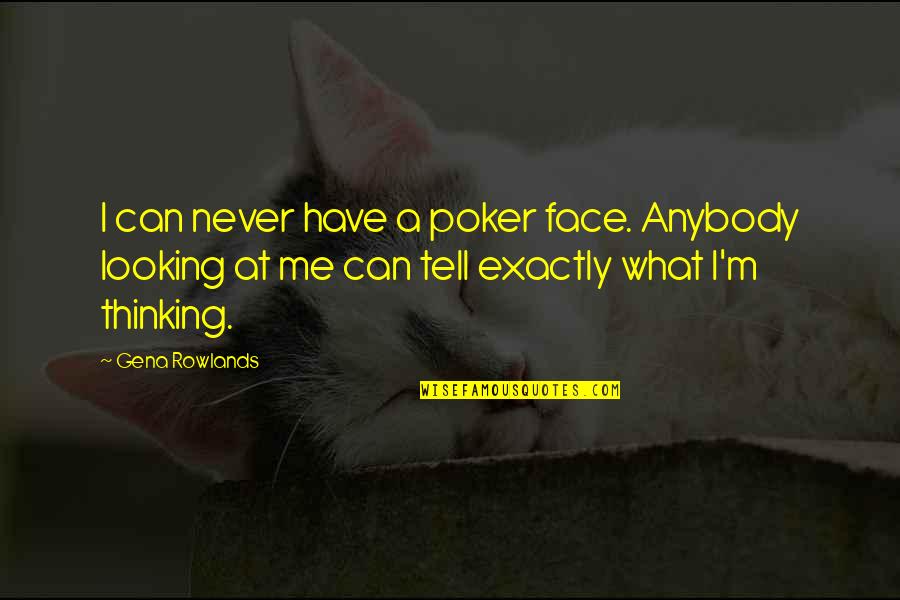 I can never have a poker face. Anybody looking at me can tell exactly what I'm thinking. —
Gena Rowlands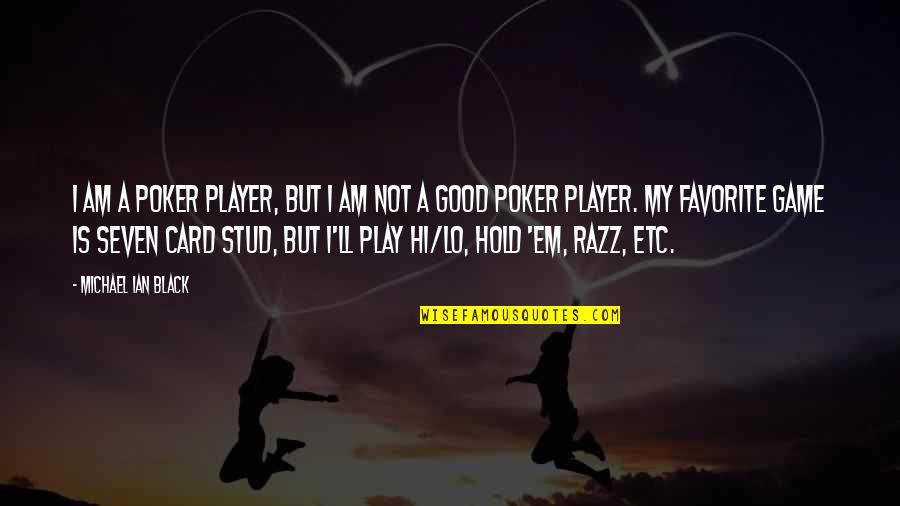 I am a poker player, but I am not a good poker player. My favorite game is seven card stud, but I'll play hi/lo, Hold 'em, Razz, etc. —
Michael Ian Black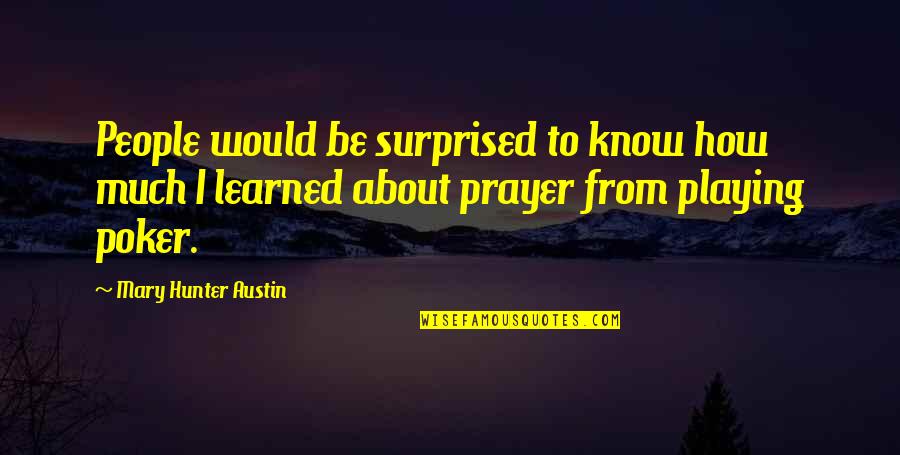 People would be surprised to know how much I learned about prayer from playing poker. —
Mary Hunter Austin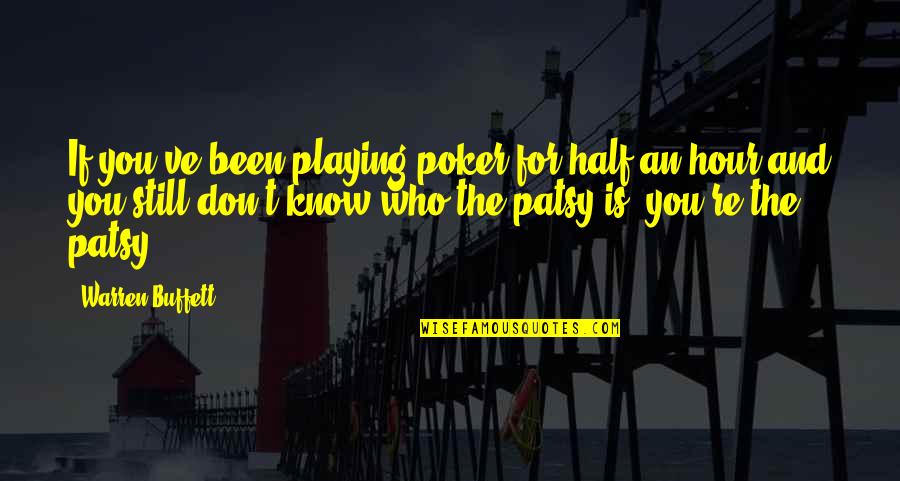 If you've been playing poker for half an hour and you still don't know who the patsy is, you're the patsy. —
Warren Buffett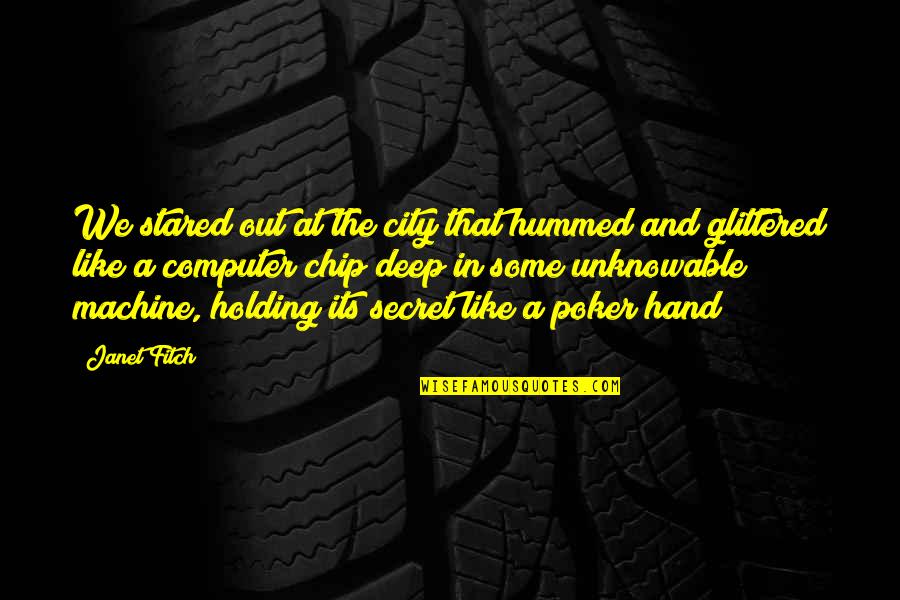 We stared out at the city that hummed and glittered like a computer chip deep in some unknowable machine, holding its secret like a poker hand —
Janet Fitch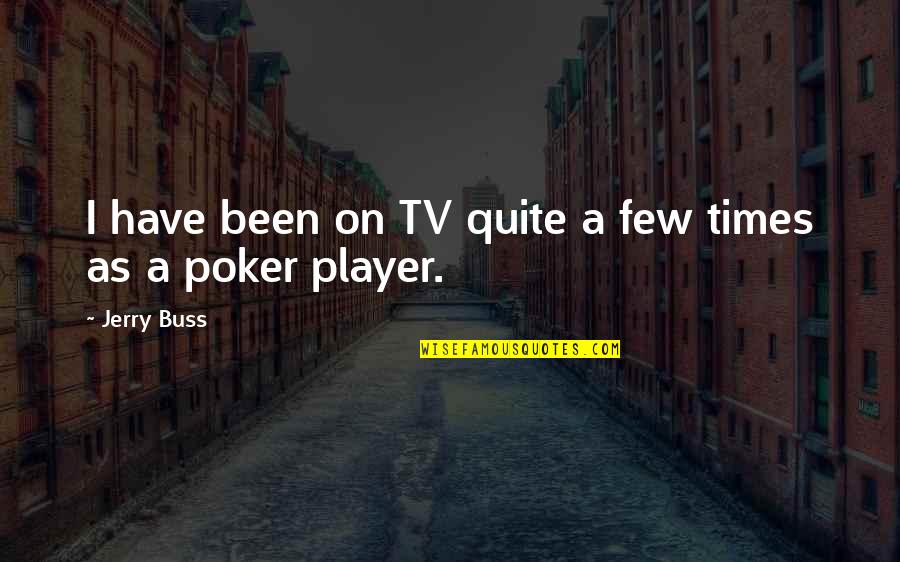 I have been on TV quite a few times as a poker player. —
Jerry Buss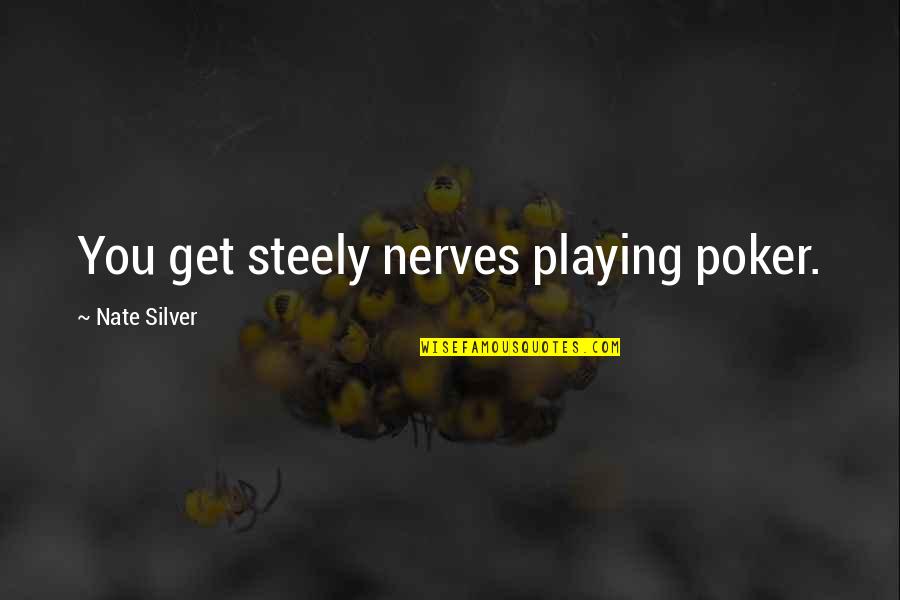 You get steely nerves playing poker. —
Nate Silver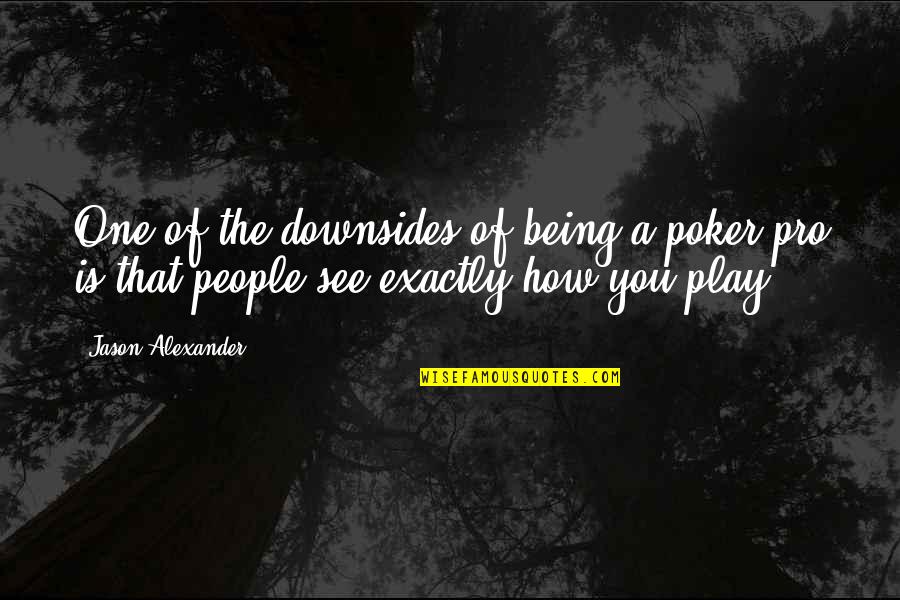 One of the downsides of being a poker pro is that people see exactly how you play. —
Jason Alexander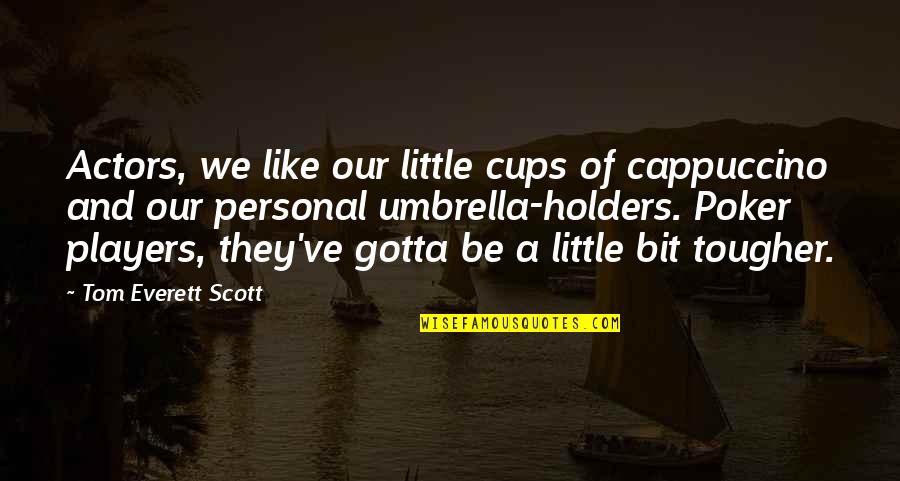 Actors, we like our little cups of cappuccino and our personal umbrella-holders. Poker players, they've gotta be a little bit tougher. —
Tom Everett Scott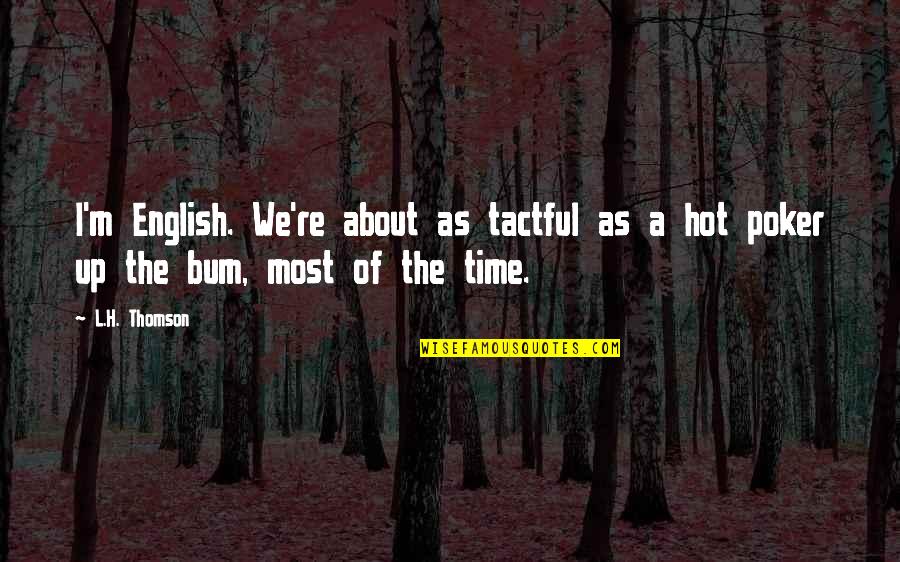 I'm English. We're about as tactful as a hot poker up the bum, most of the time. —
L.H. Thomson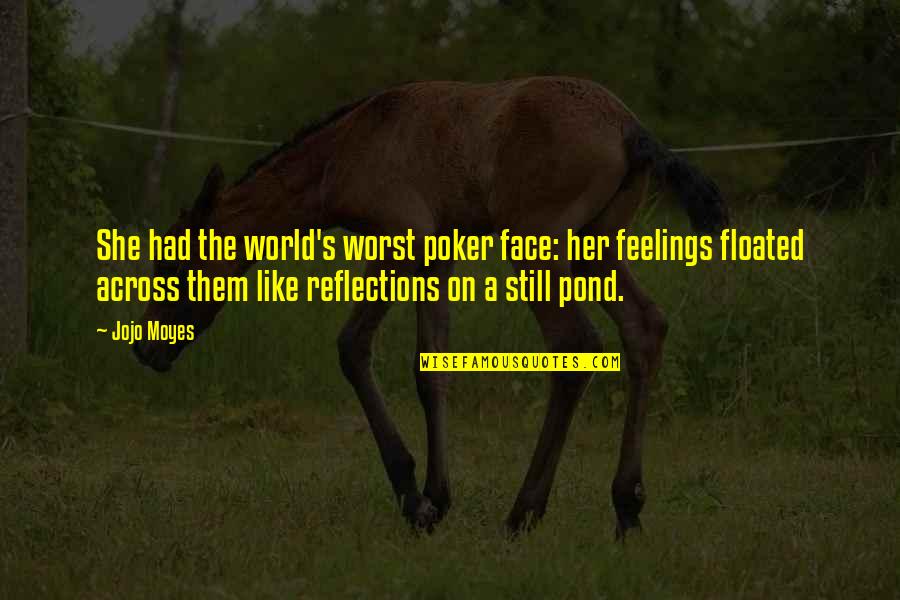 She had the world's worst poker face: her feelings floated across them like reflections on a still pond. —
Jojo Moyes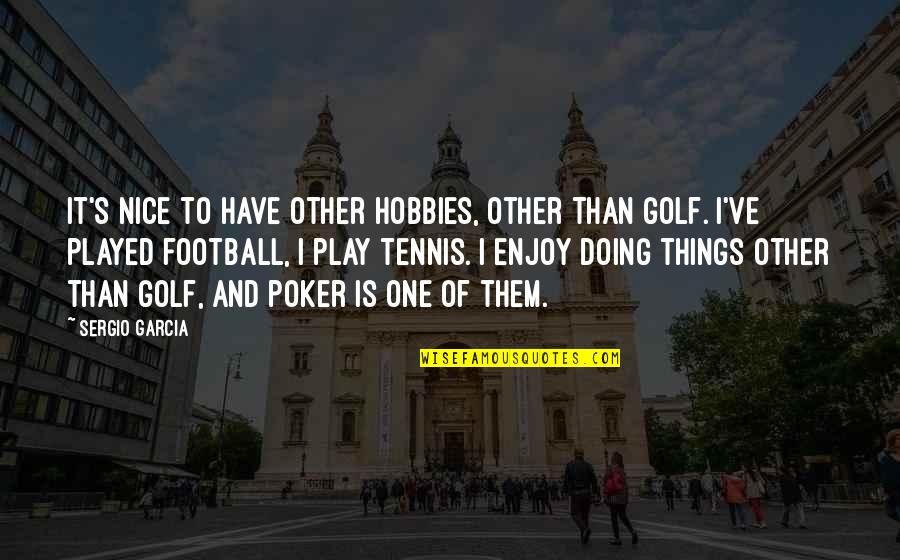 It's nice to have other hobbies, other than golf. I've played football, I play tennis. I enjoy doing things other than golf, and poker is one of them. —
Sergio Garcia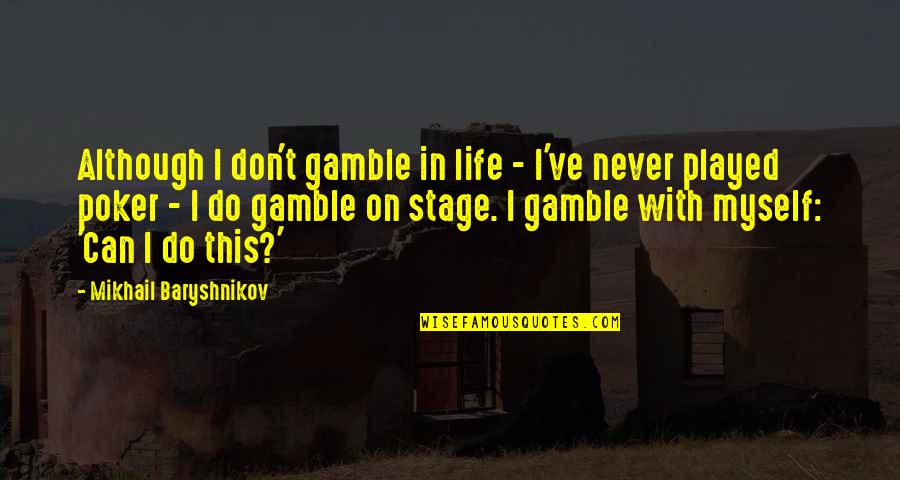 Although I don't gamble in life - I've never played poker - I do gamble on stage. I gamble with myself: 'Can I do this?' —
Mikhail Baryshnikov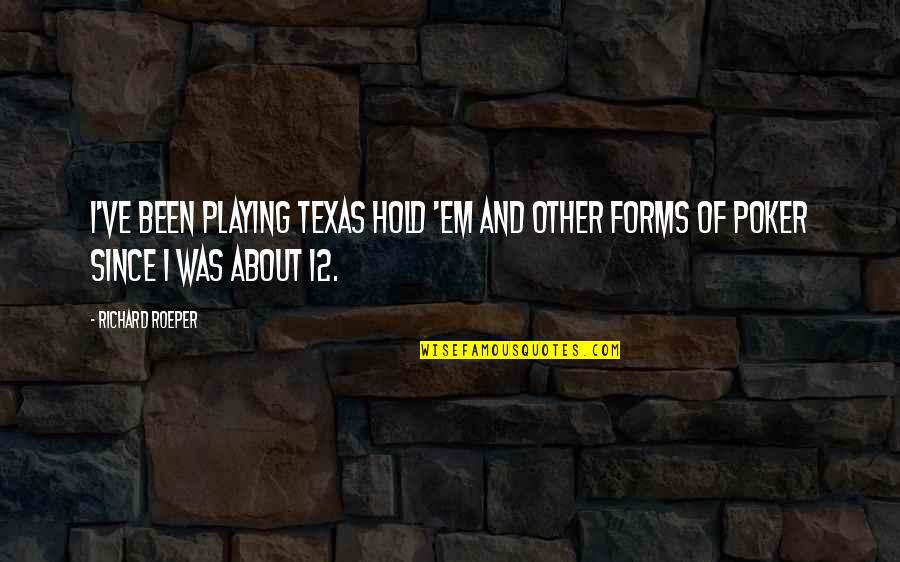 I've been playing Texas Hold 'em and other forms of poker since I was about 12. —
Richard Roeper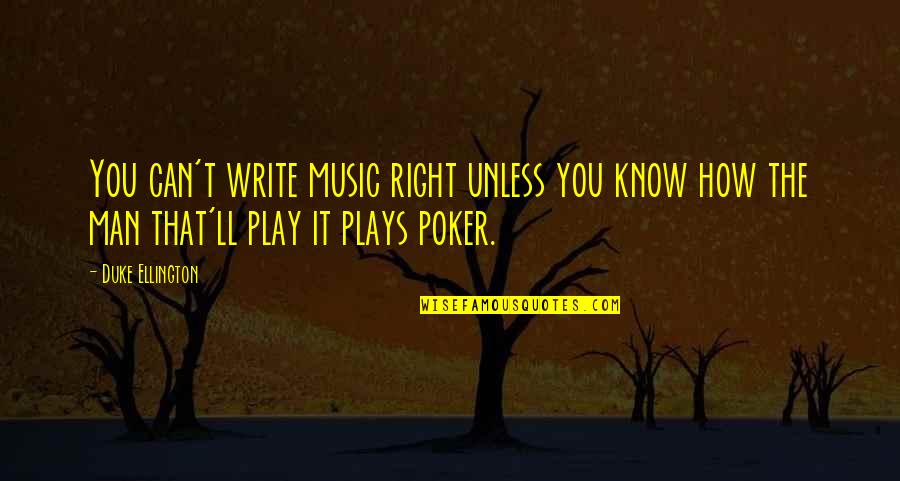 You can't write music right unless you know how the man that'll play it plays poker. —
Duke Ellington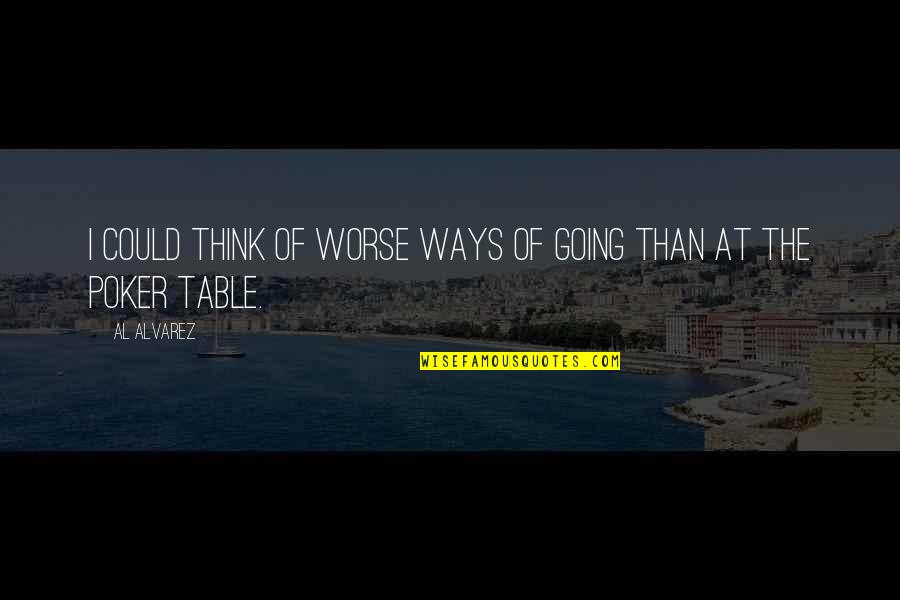 I could think of worse ways of going than at the poker table. —
Al Alvarez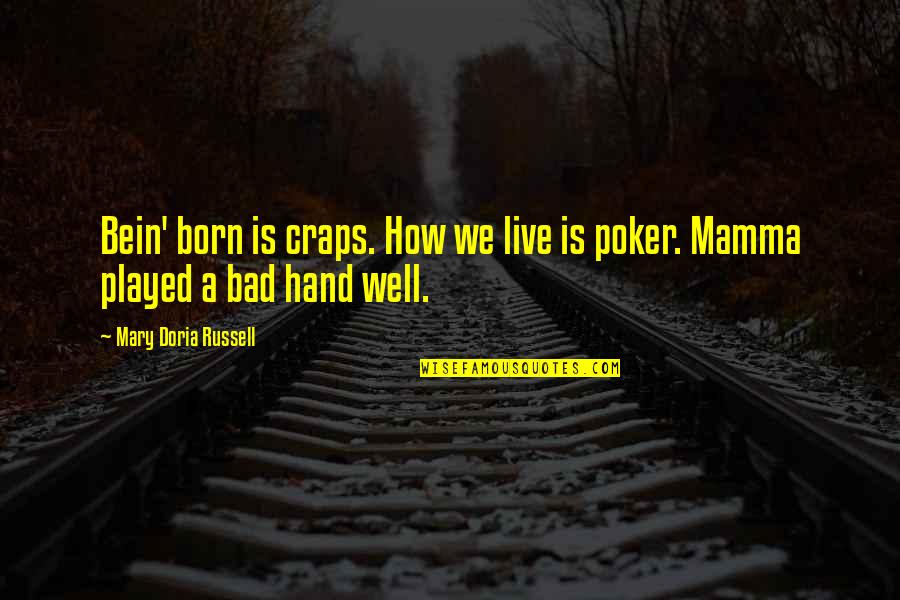 Bein' born is craps. How we live is poker. Mamma played a bad hand well. —
Mary Doria Russell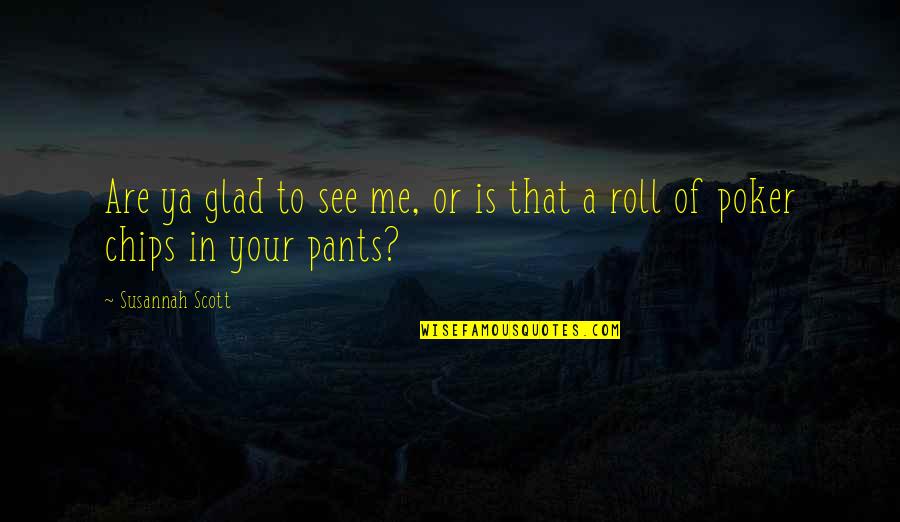 Are ya glad to see me, or is that a roll of poker chips in your pants? —
Susannah Scott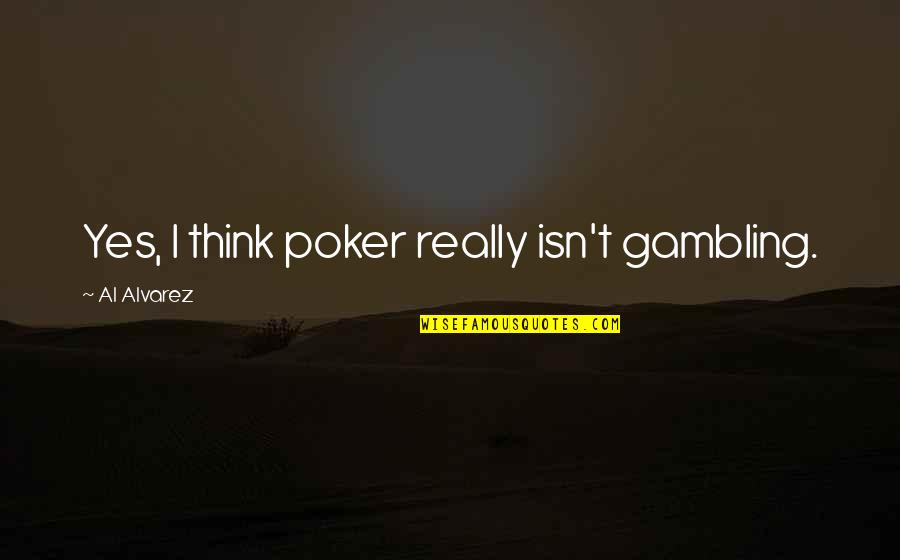 Yes, I think poker really isn't gambling. —
Al Alvarez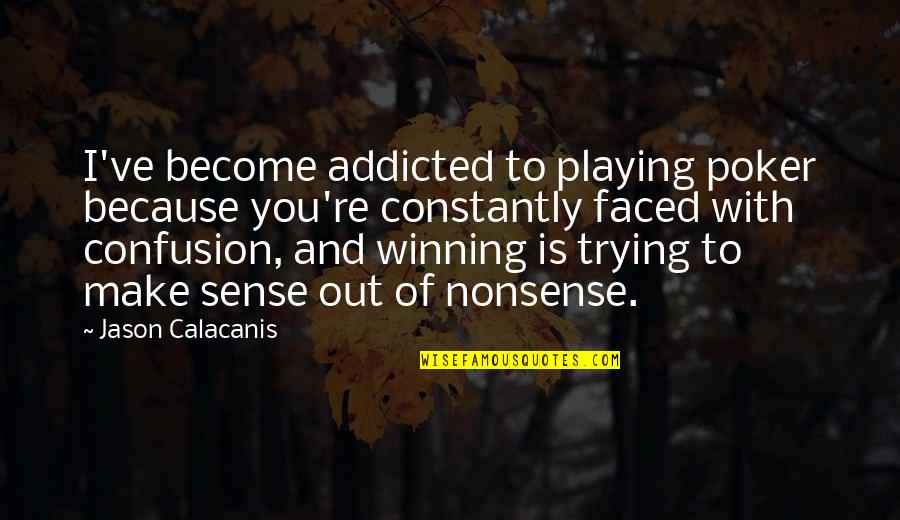 I've become addicted to playing poker because you're constantly faced with confusion, and winning is trying to make sense out of nonsense. —
Jason Calacanis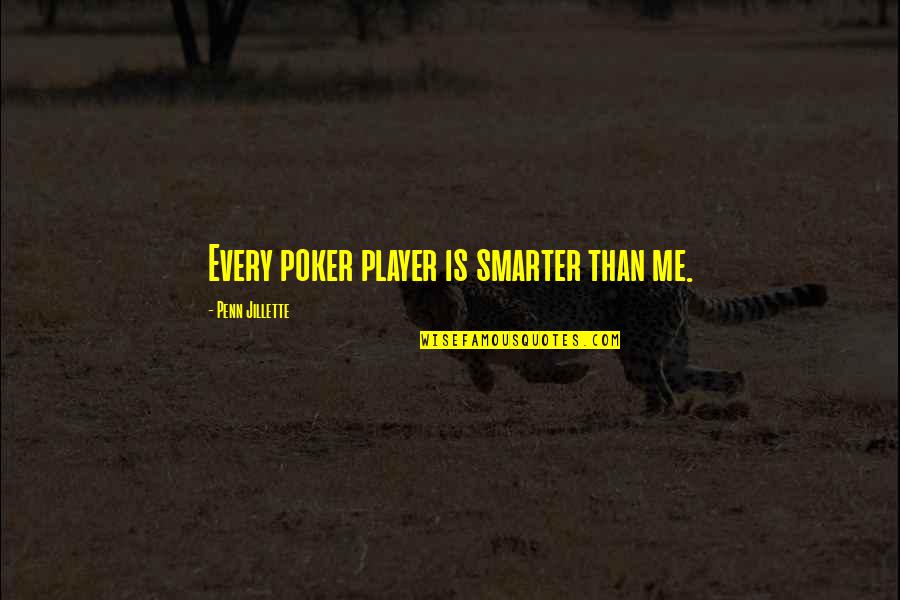 Every poker player is smarter than me. —
Penn Jillette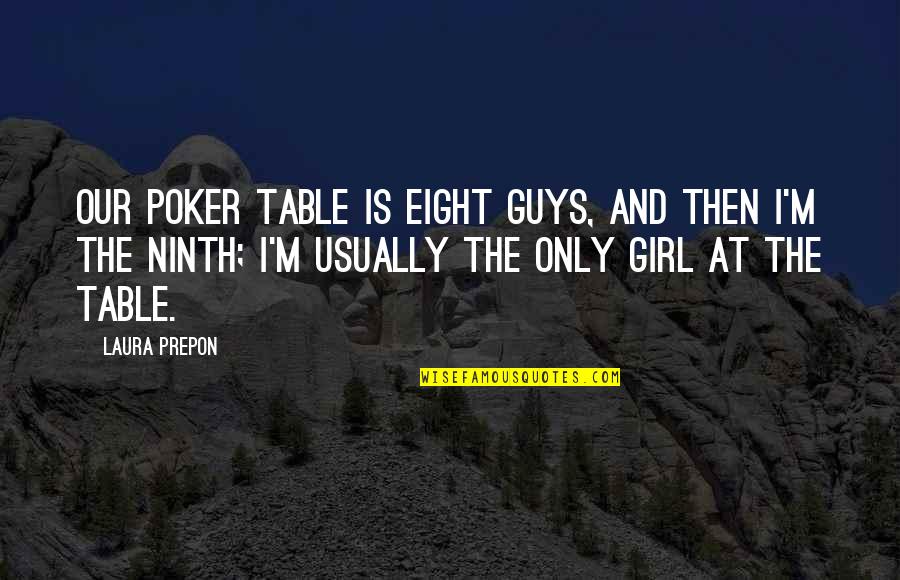 Our poker table is eight guys, and then I'm the ninth; I'm usually the only girl at the table. —
Laura Prepon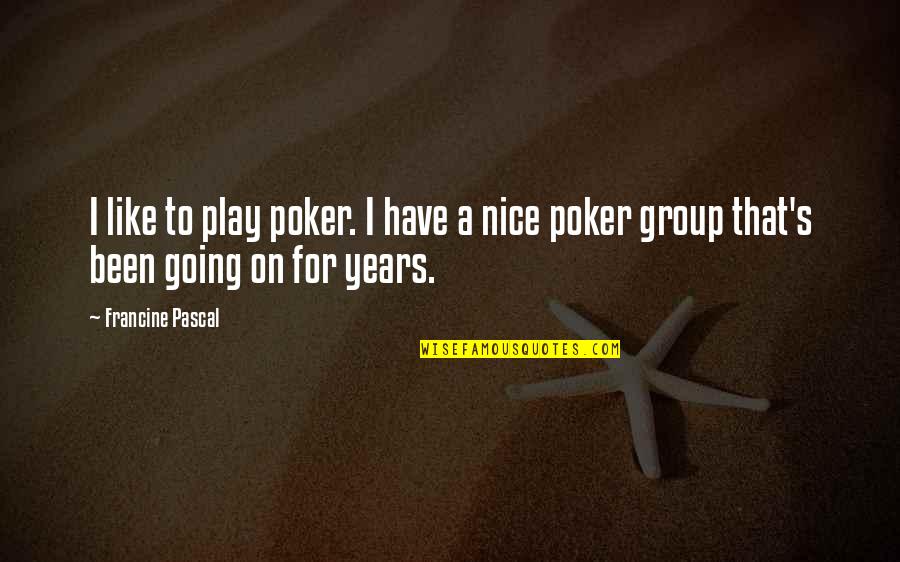 I like to play poker. I have a nice poker group that's been going on for years. —
Francine Pascal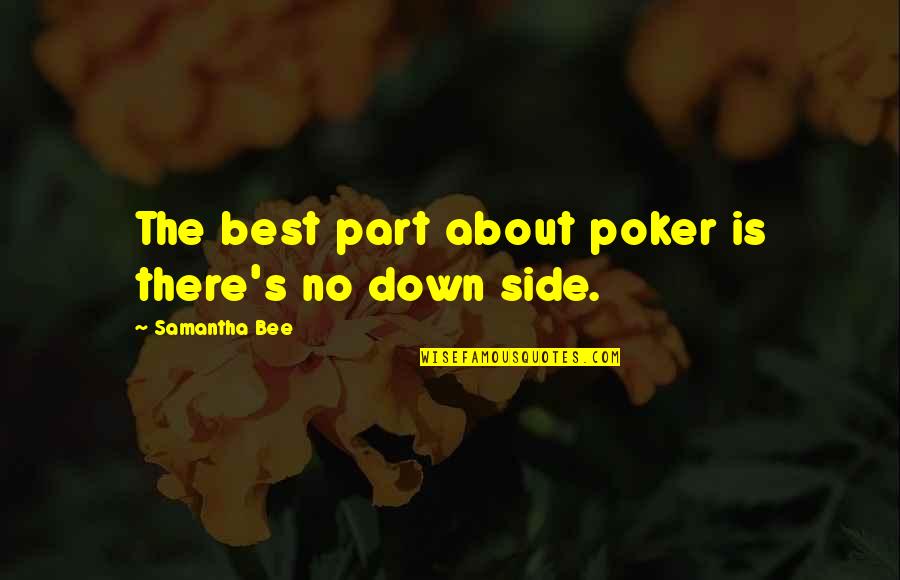 The best part about poker is there's no down side. —
Samantha Bee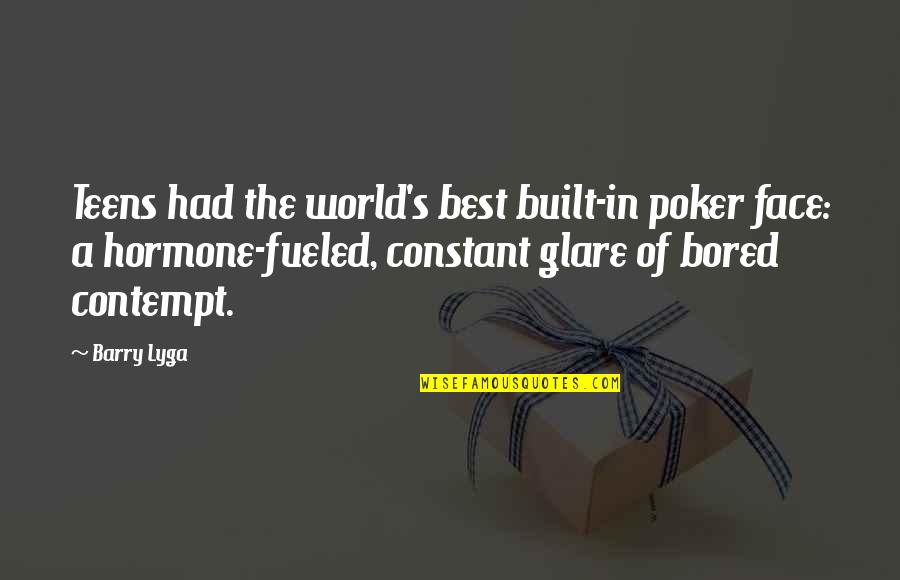 Teens had the world's best built-in poker face: a hormone-fueled, constant glare of bored contempt. —
Barry Lyga