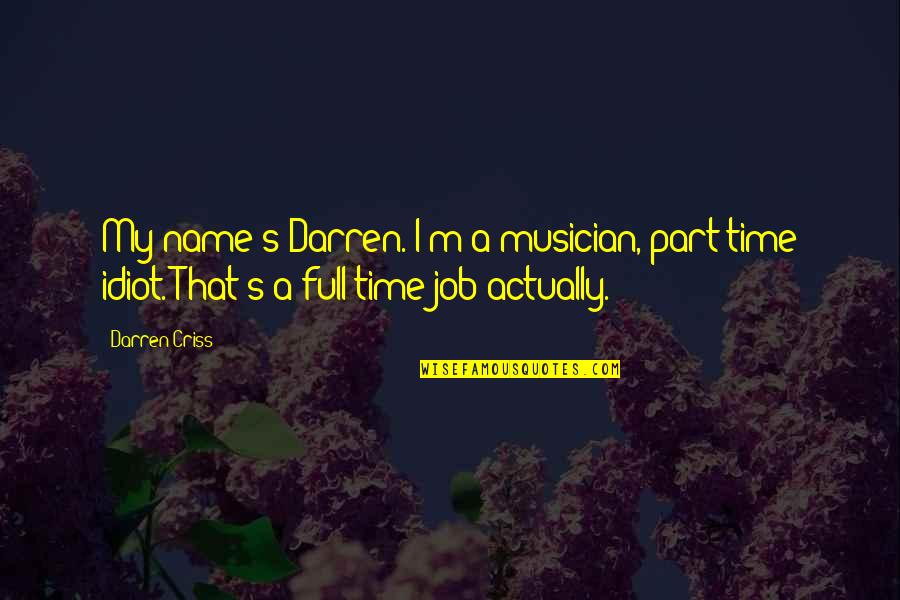 My name's Darren. I'm a musician, part time idiot. That's a full time job actually.
—
Darren Criss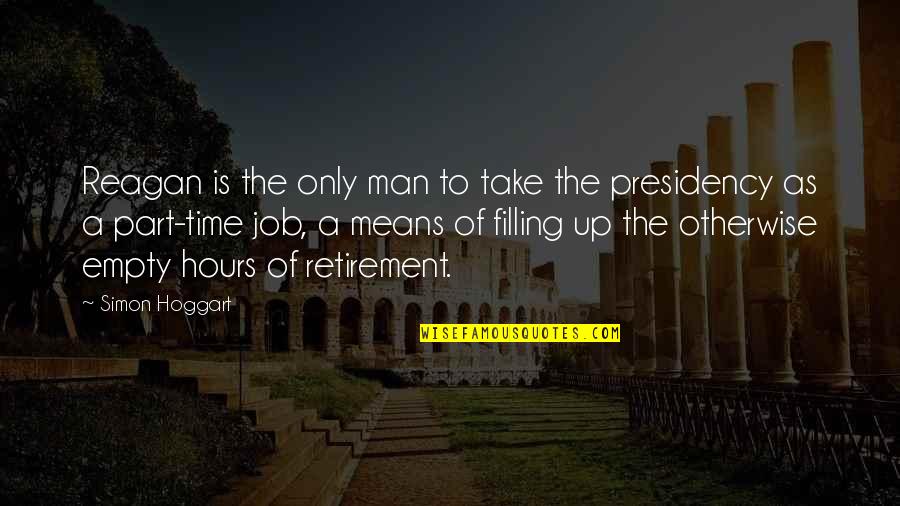 Reagan is the only man to take the presidency as a part-time job, a means of filling up the otherwise empty hours of retirement.
—
Simon Hoggart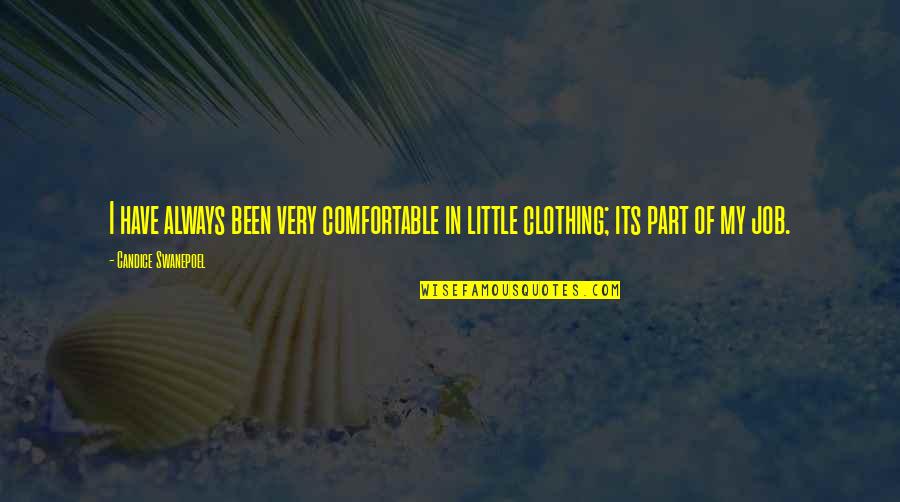 I have always been very comfortable in little clothing; its part of my job.
—
Candice Swanepoel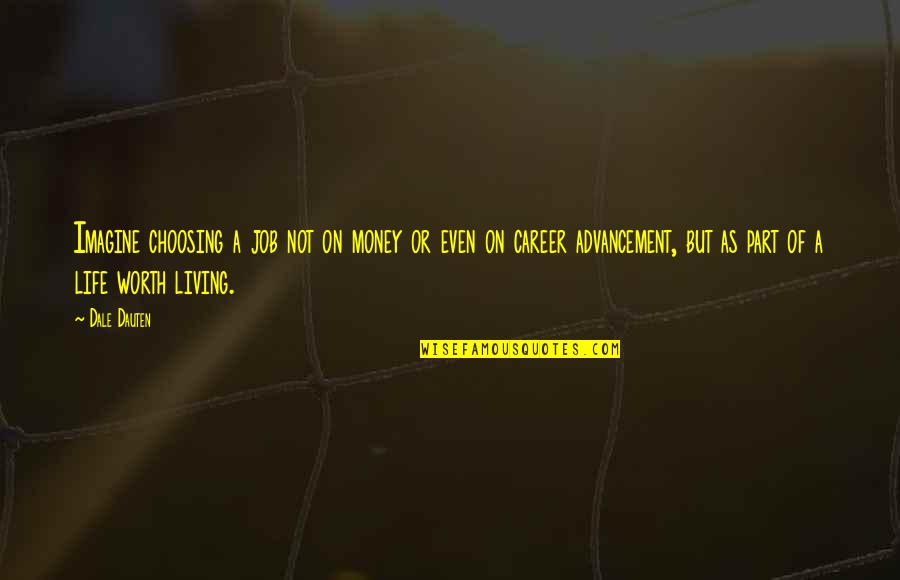 Imagine choosing a job not on money or even on career advancement, but as part of a life worth living.
—
Dale Dauten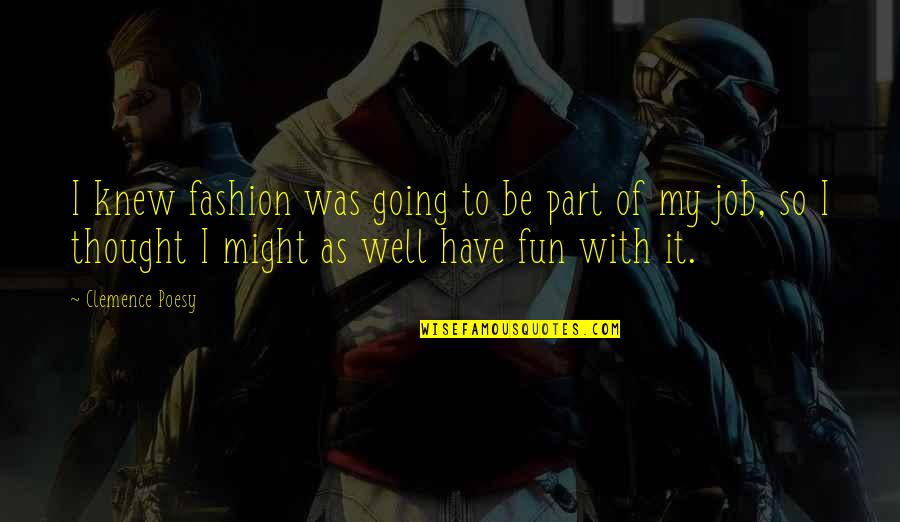 I knew fashion was going to be part of my job, so I thought I might as well have fun with it.
—
Clemence Poesy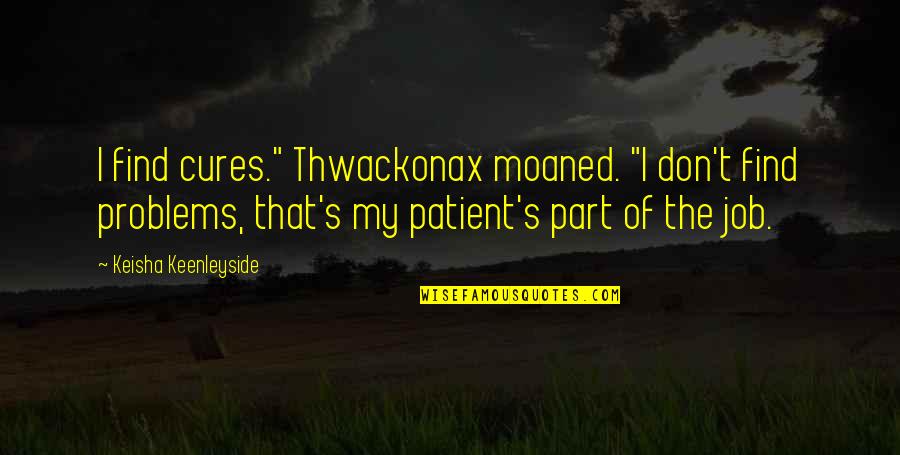 I find cures." Thwackonax moaned. "I don't find problems, that's my patient's part of the job.
—
Keisha Keenleyside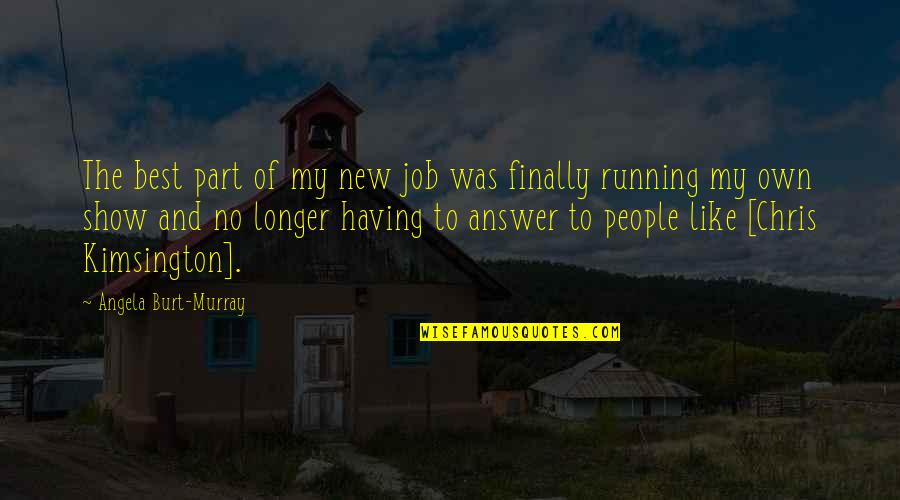 The best part of my new job was finally running my own show and no longer having to answer to people like [Chris Kimsington].
—
Angela Burt-Murray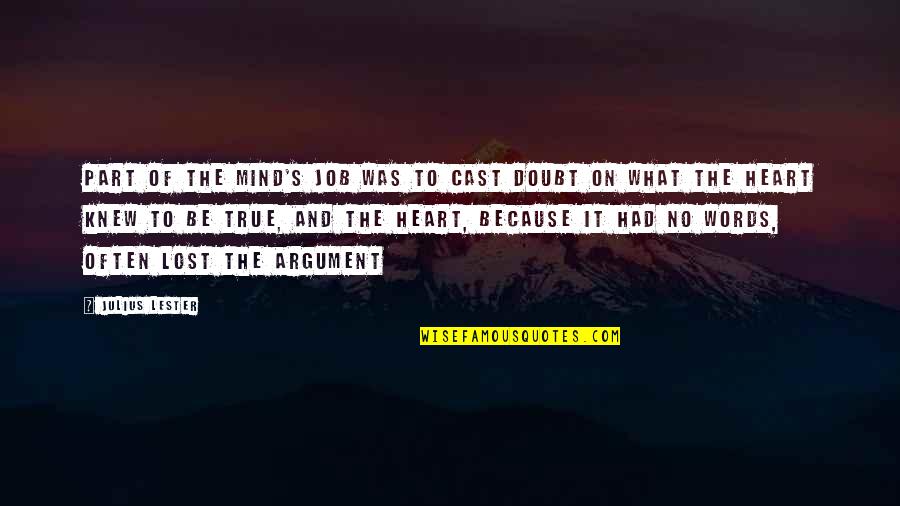 Part of the mind's job was to cast doubt on what the heart knew to be true, and the heart, because it had no words, often lost the argument
—
Julius Lester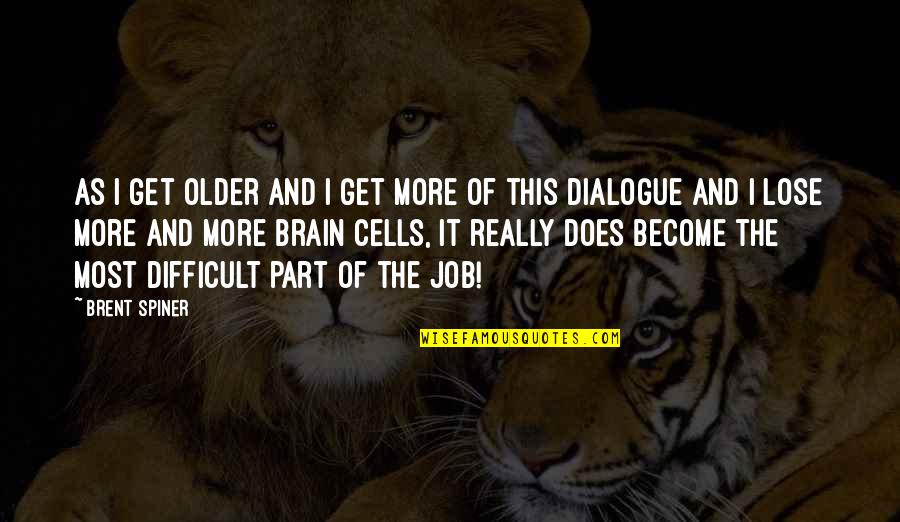 As I get older and I get more of this dialogue and I lose more and more brain cells, it really does become the most difficult part of the job!
—
Brent Spiner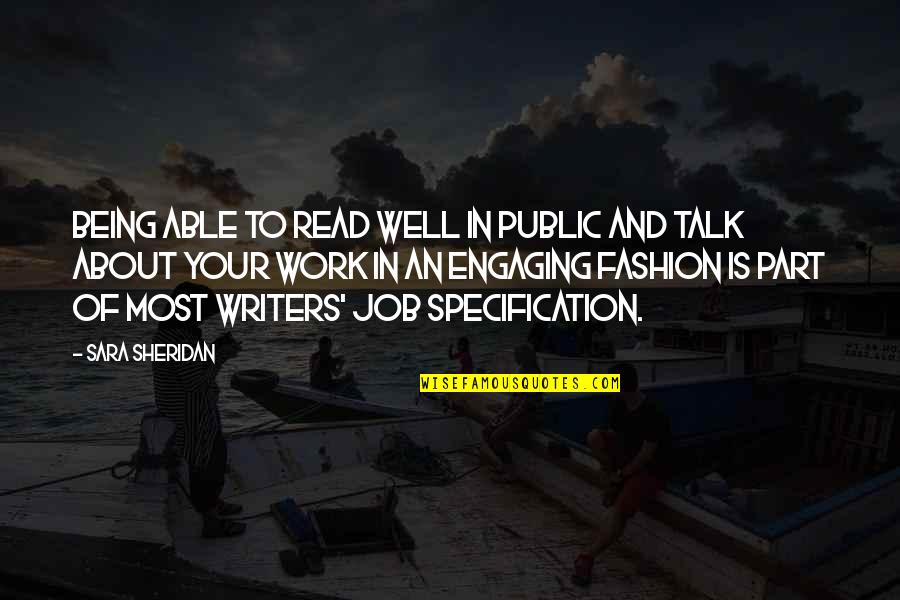 Being able to read well in public and talk about your work in an engaging fashion is part of most writers' job specification. —
Sara Sheridan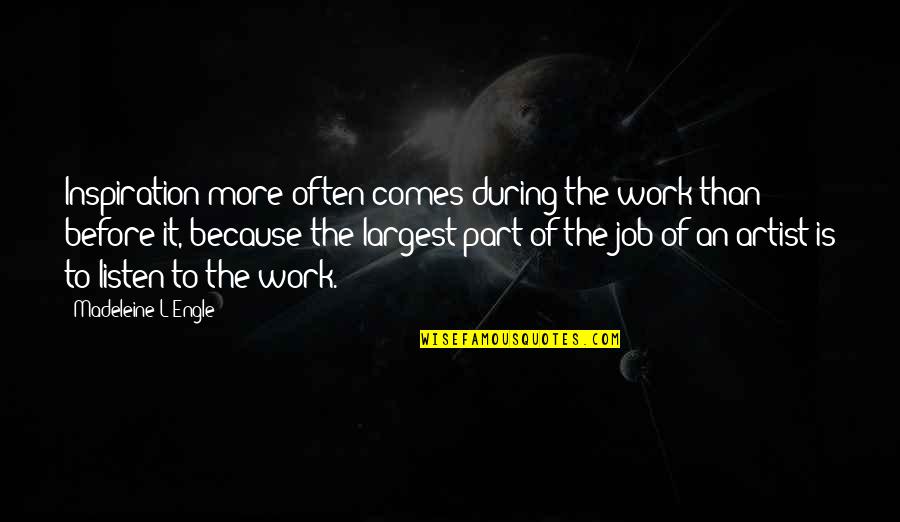 Inspiration more often comes during the work than before it, because the largest part of the job of an artist is to listen to the work. —
Madeleine L'Engle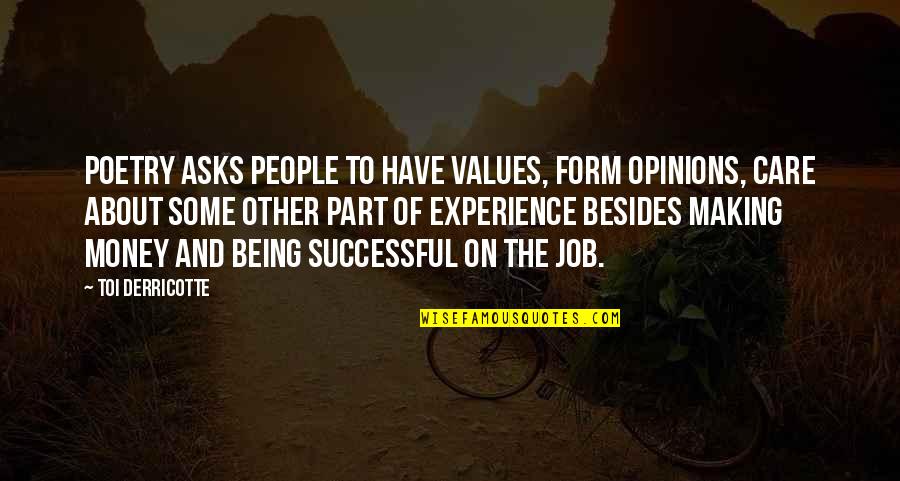 Poetry asks people to have values, form opinions, care about some other part of experience besides making money and being successful on the job. —
Toi Derricotte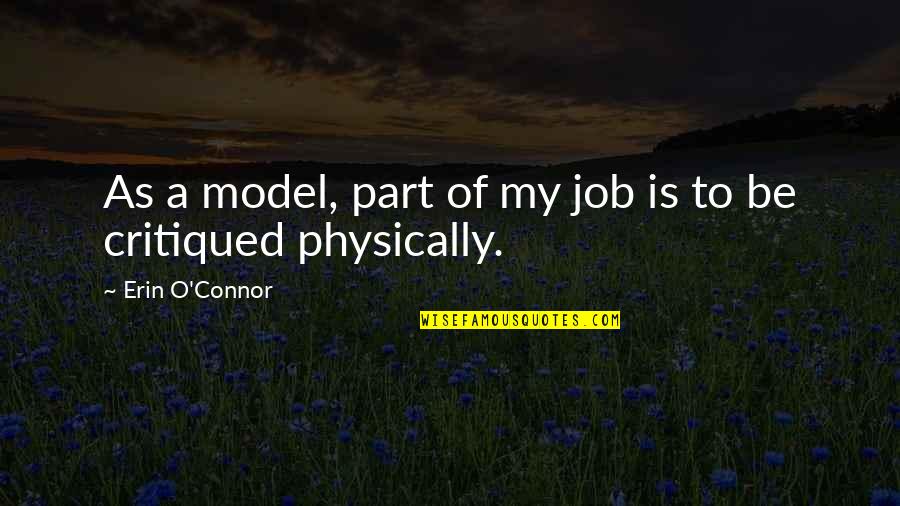 As a model, part of my job is to be critiqued physically. —
Erin O'Connor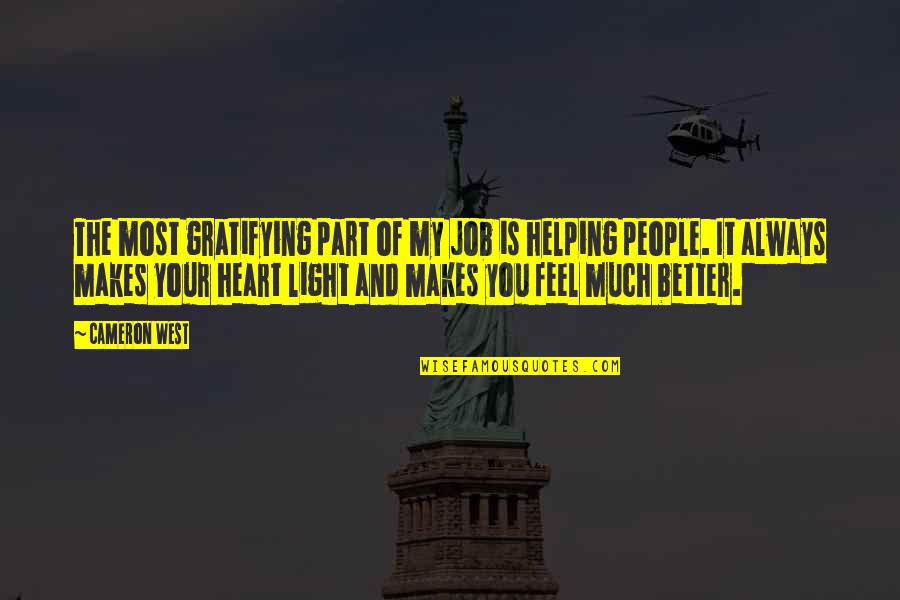 The most gratifying part of my job is helping people. It always makes your heart light and makes you feel much better. —
Cameron West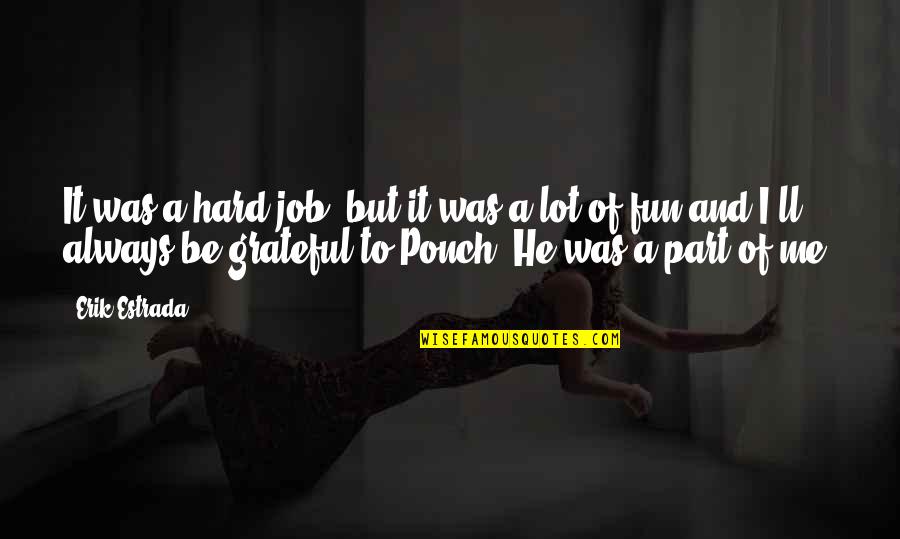 It was a hard job, but it was a lot of fun and I'll always be grateful to Ponch. He was a part of me. —
Erik Estrada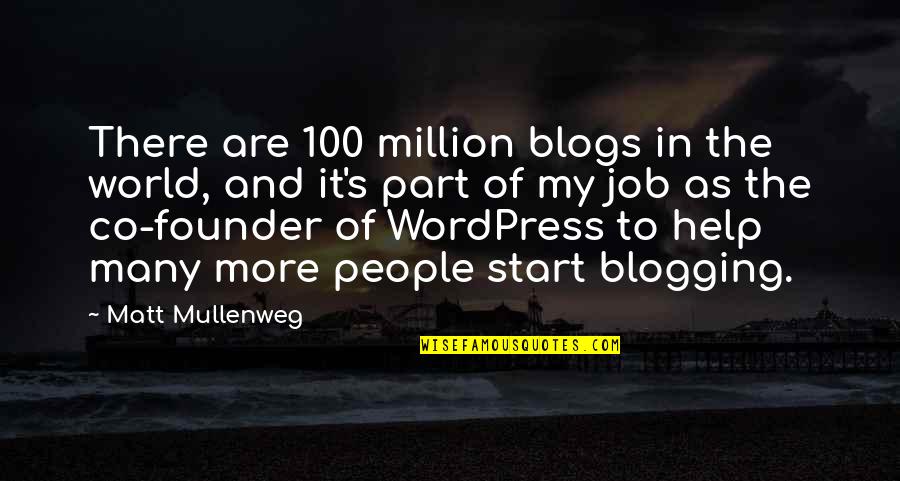 There are 100 million blogs in the world, and it's part of my job as the co-founder of WordPress to help many more people start blogging. —
Matt Mullenweg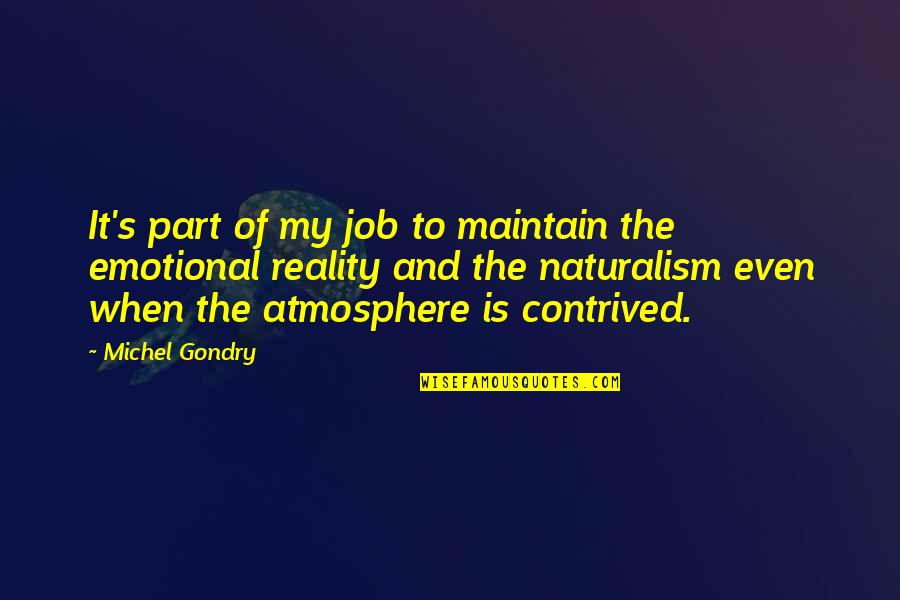 It's part of my job to maintain the emotional reality and the naturalism even when the atmosphere is contrived. —
Michel Gondry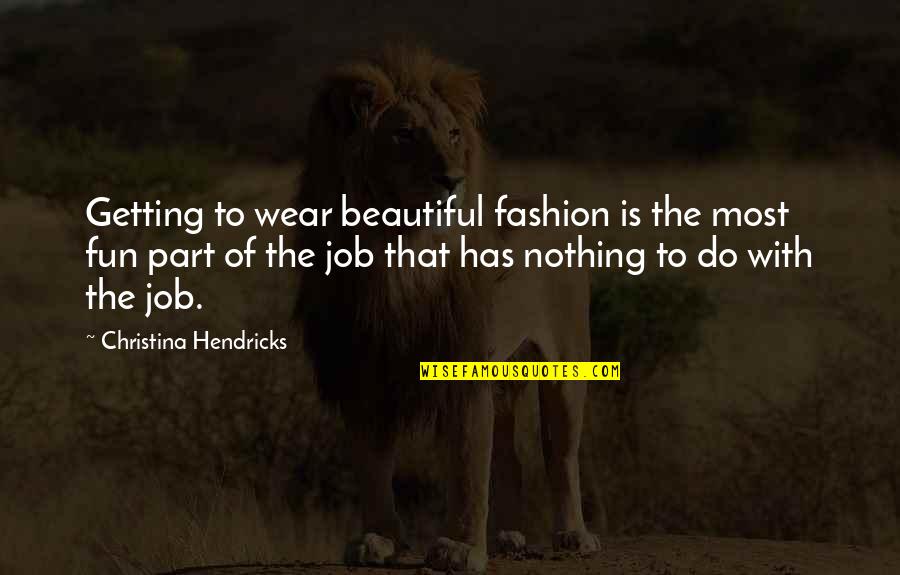 Getting to wear beautiful fashion is the most fun part of the job that has nothing to do with the job. —
Christina Hendricks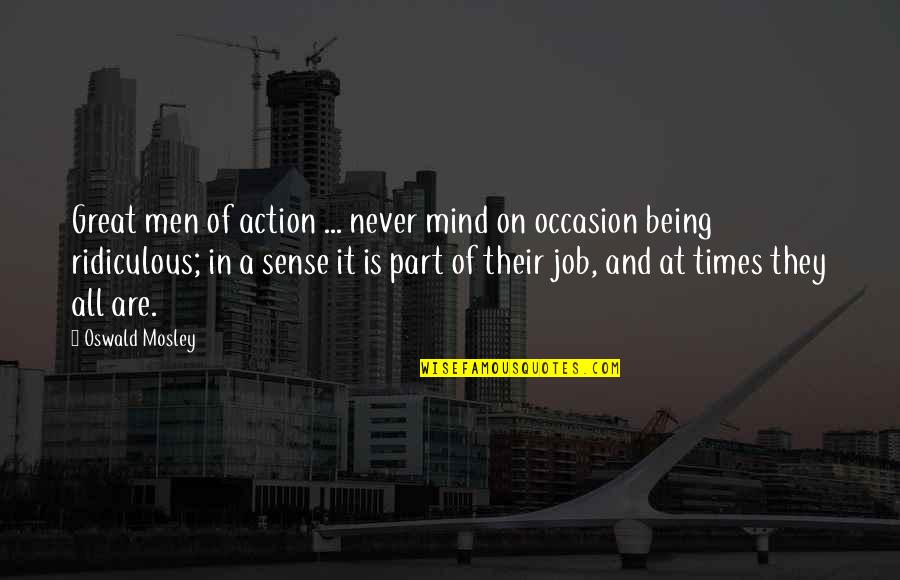 Great men of action ... never mind on occasion being ridiculous; in a sense it is part of their job, and at times they all are. —
Oswald Mosley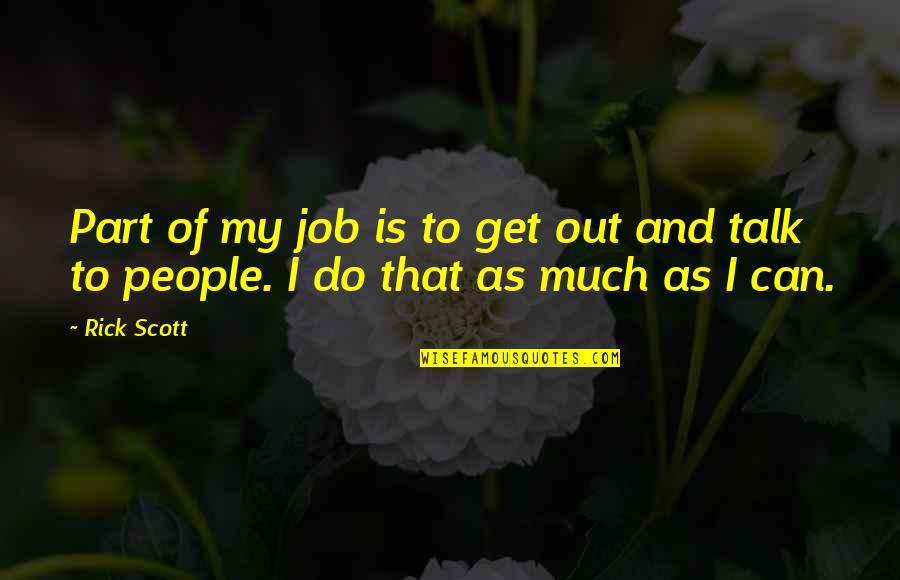 Part of my job is to get out and talk to people. I do that as much as I can. —
Rick Scott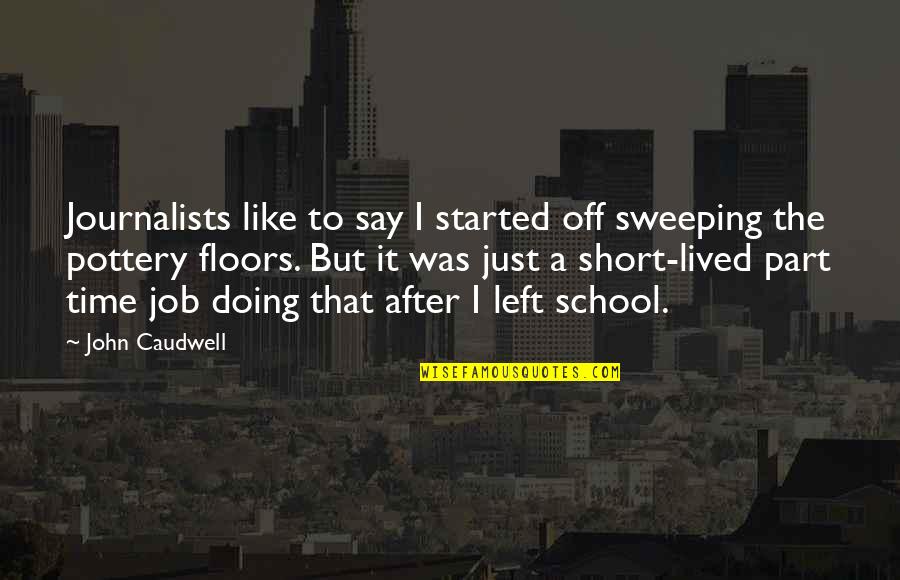 Journalists like to say I started off sweeping the pottery floors. But it was just a short-lived part time job doing that after I left school. —
John Caudwell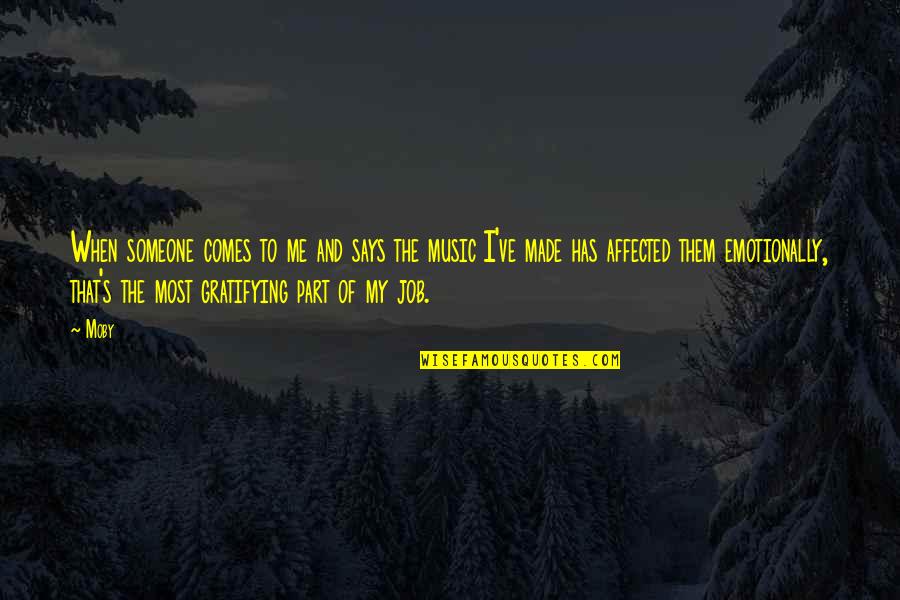 When someone comes to me and says the music I've made has affected them emotionally, that's the most gratifying part of my job. —
Moby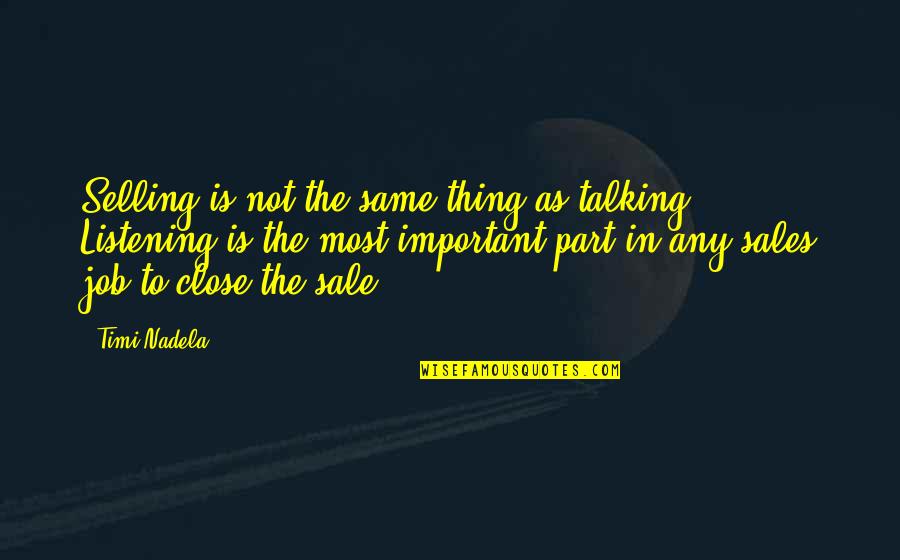 Selling is not the same thing as talking. Listening is the most important part in any sales job to close the sale. —
Timi Nadela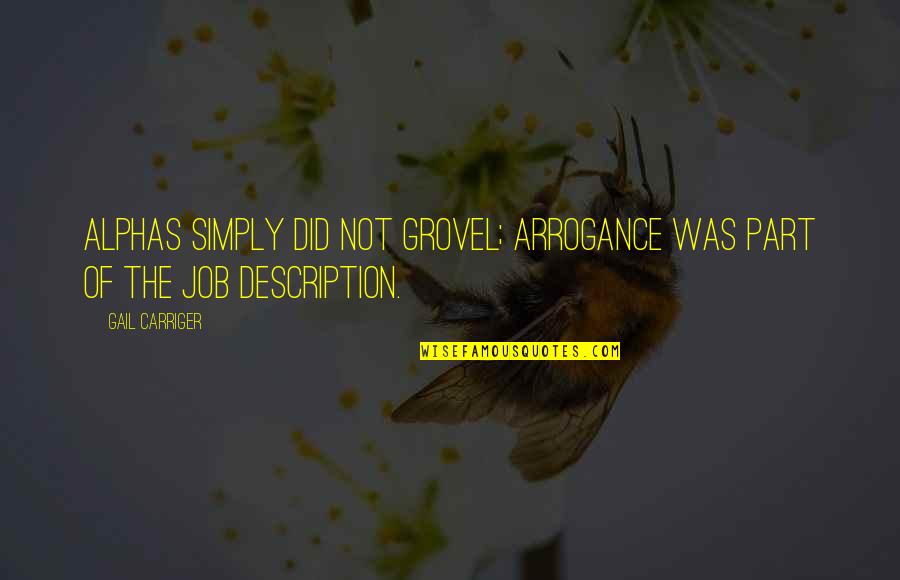 Alphas simply did not grovel; arrogance was part of the job description. —
Gail Carriger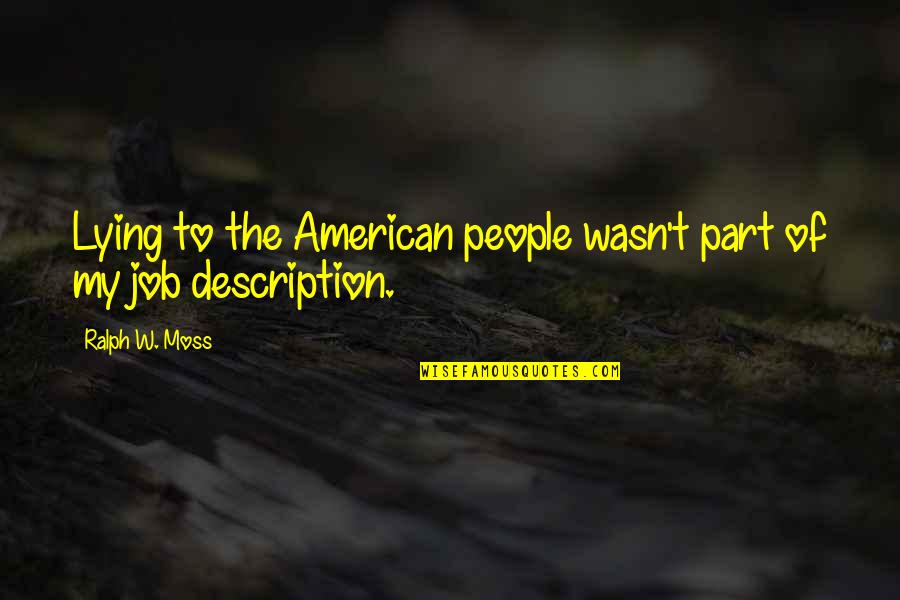 Lying to the American people wasn't part of my job description. —
Ralph W. Moss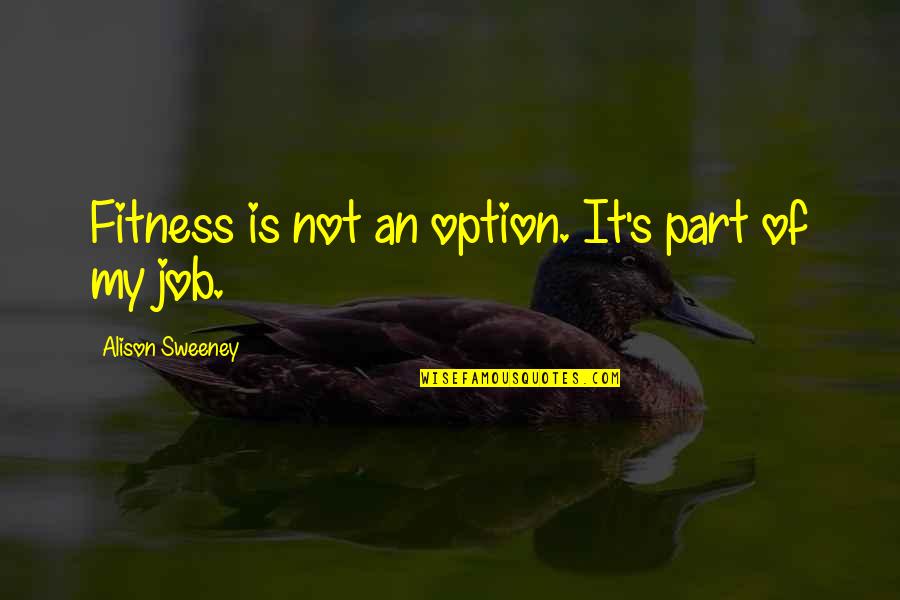 Fitness is not an option. It's part of my job. —
Alison Sweeney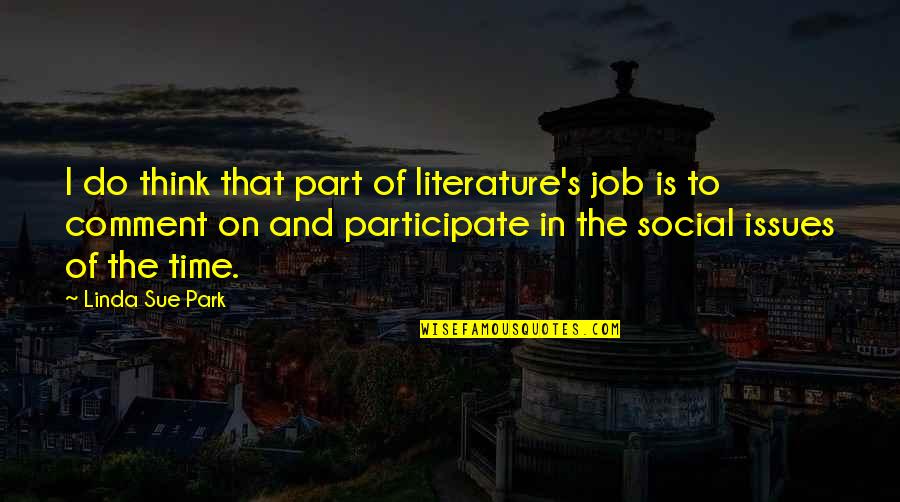 I do think that part of literature's job is to comment on and participate in the social issues of the time. —
Linda Sue Park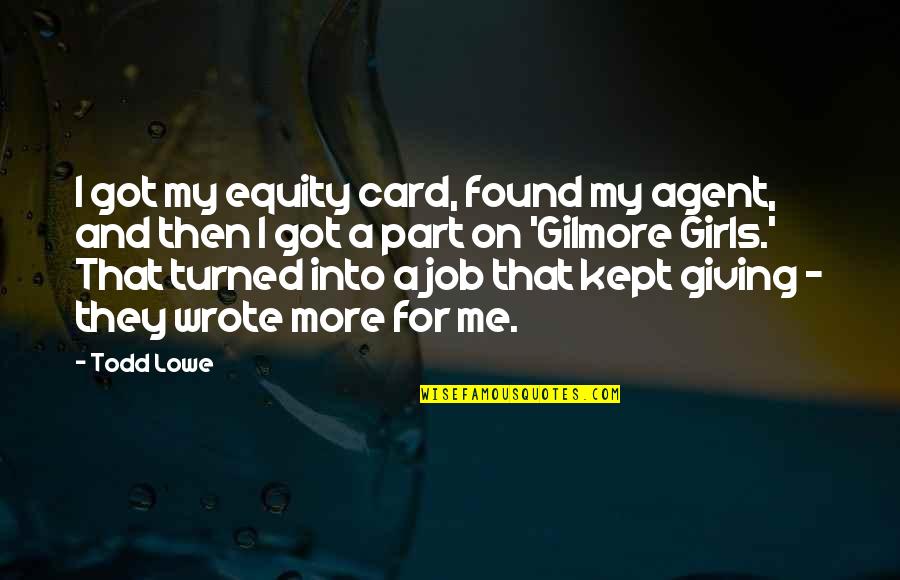 I got my equity card, found my agent, and then I got a part on 'Gilmore Girls.' That turned into a job that kept giving - they wrote more for me. —
Todd Lowe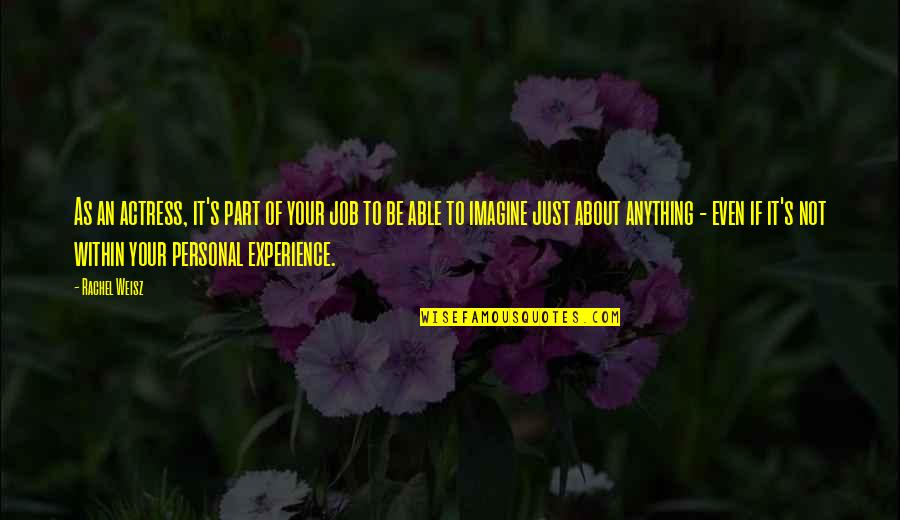 As an actress, it's part of your job to be able to imagine just about anything - even if it's not within your personal experience. —
Rachel Weisz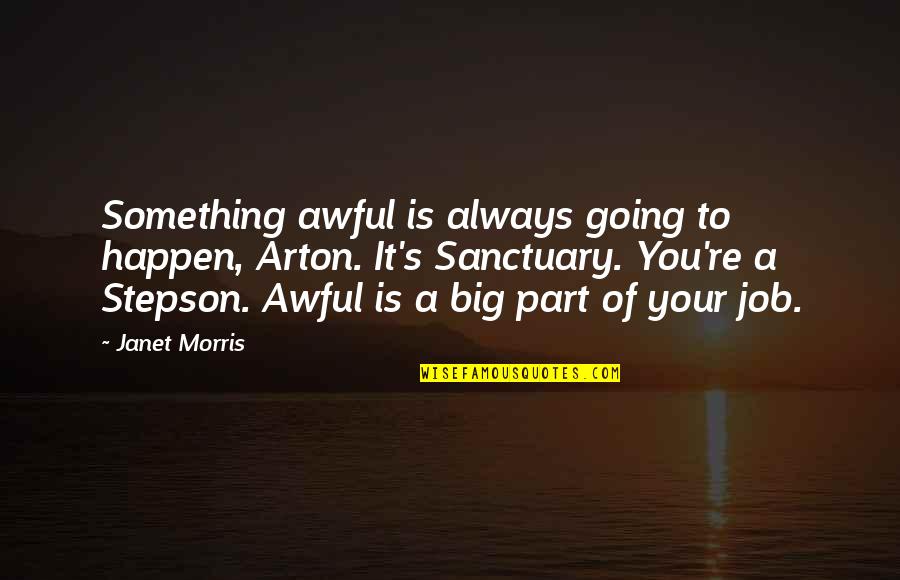 Something awful is always going to happen, Arton. It's Sanctuary. You're a Stepson. Awful is a big part of your job. —
Janet Morris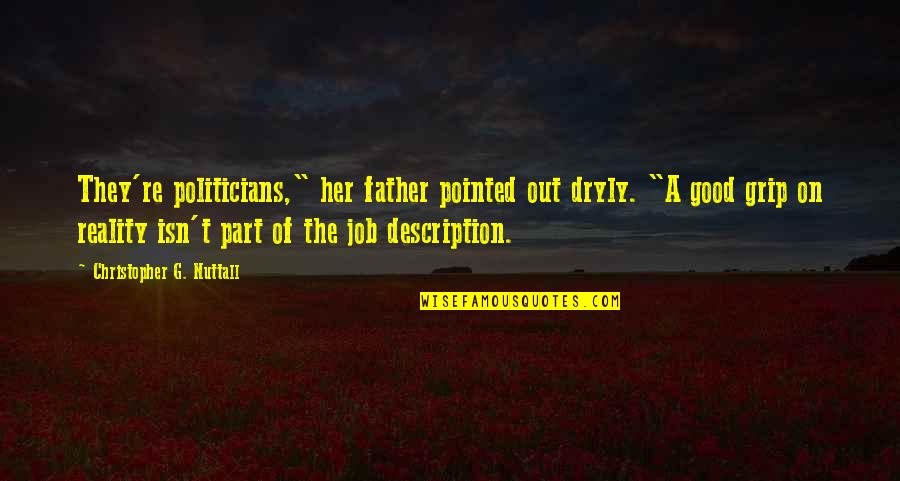 They're politicians," her father pointed out dryly. "A good grip on reality isn't part of the job description. —
Christopher G. Nuttall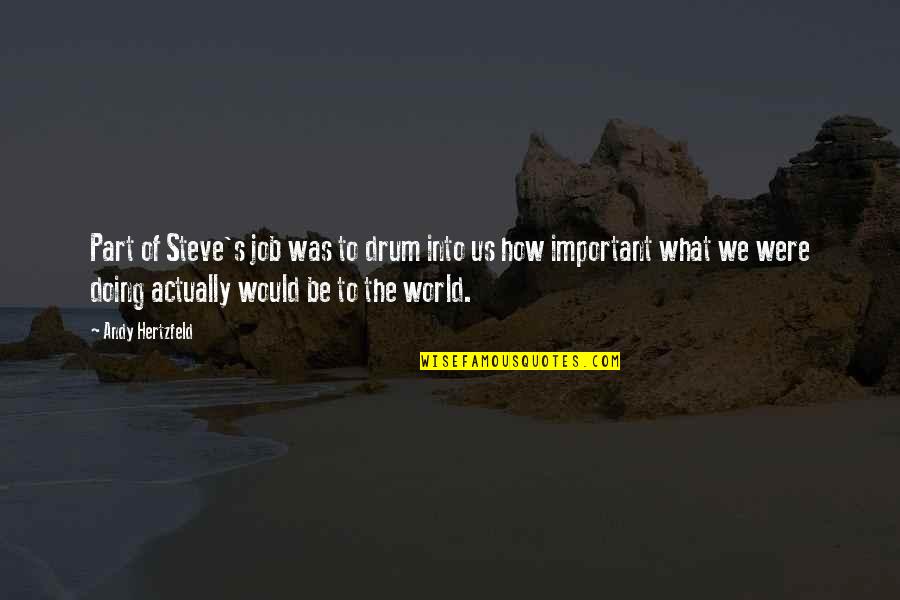 Part of Steve's job was to drum into us how important what we were doing actually would be to the world. —
Andy Hertzfeld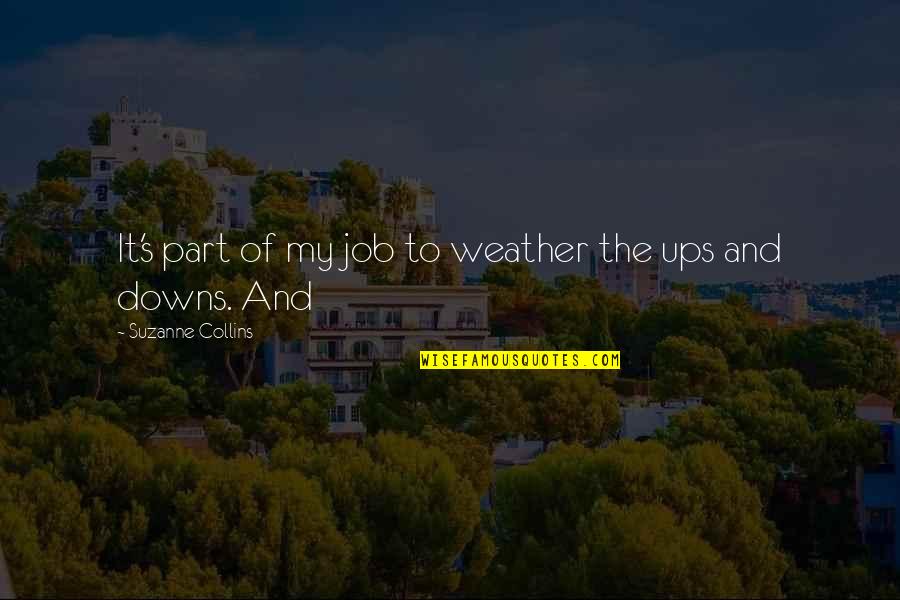 It's part of my job to weather the ups and downs. And —
Suzanne Collins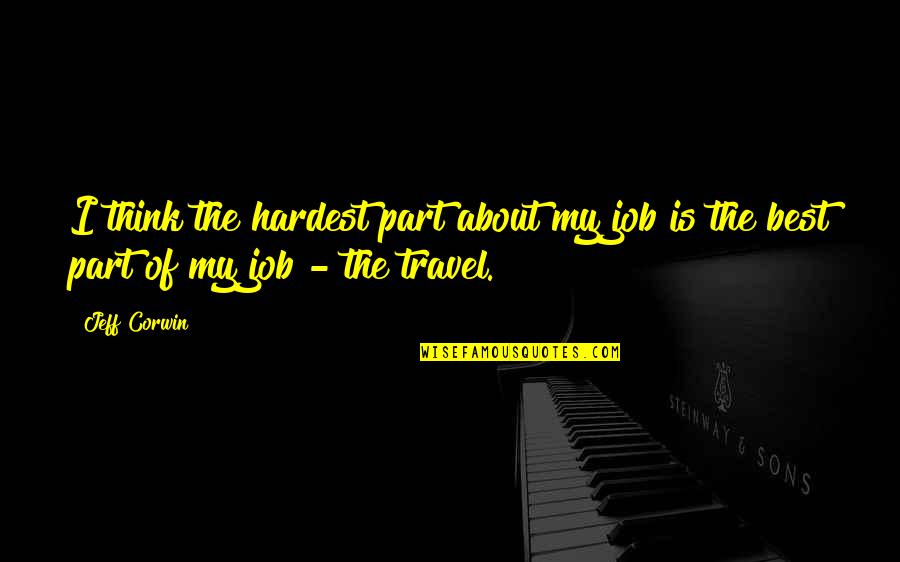 I think the hardest part about my job is the
best part of my job
- the travel. —
Jeff Corwin