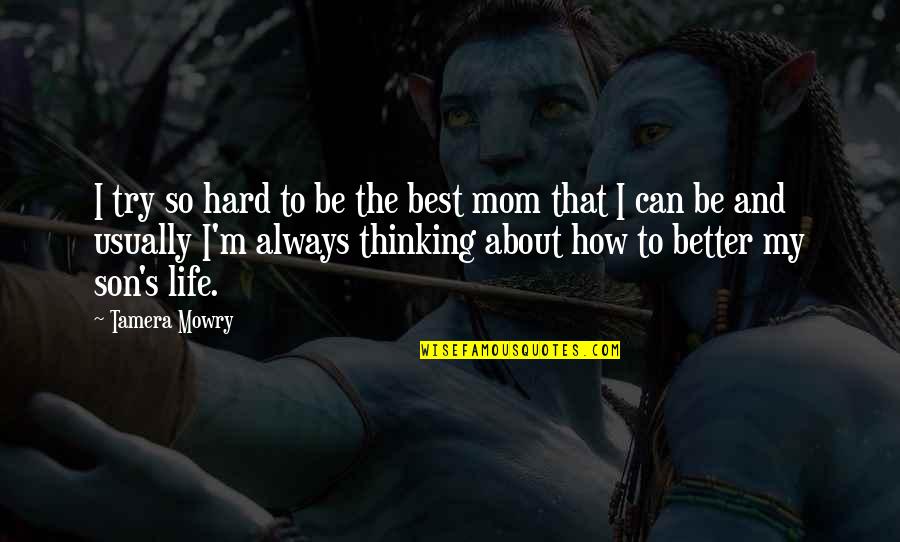 I try so hard to be the best mom that I can be and usually I'm always thinking about how to better my son's life.
—
Tamera Mowry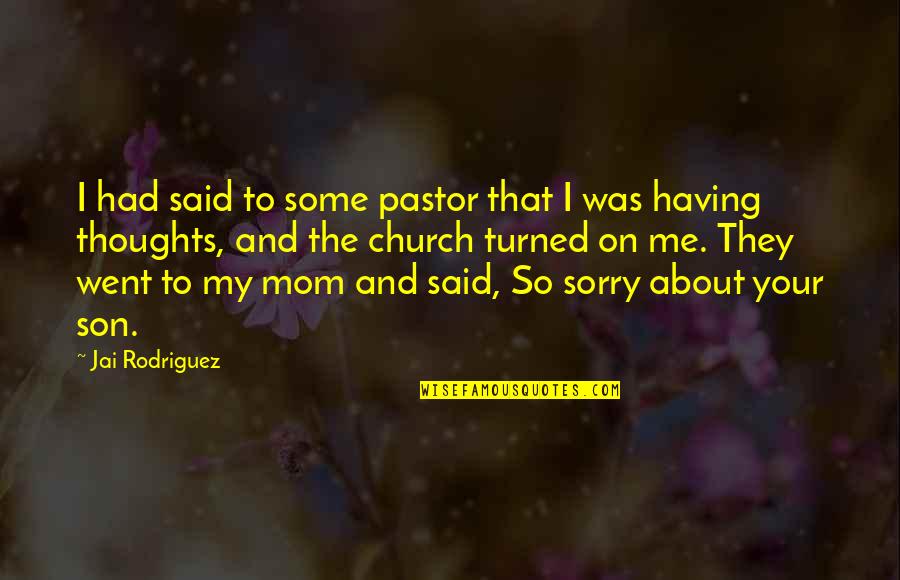 I had said to some pastor that I was having thoughts, and the church turned on me. They went to my mom and said, So sorry about your son.
—
Jai Rodriguez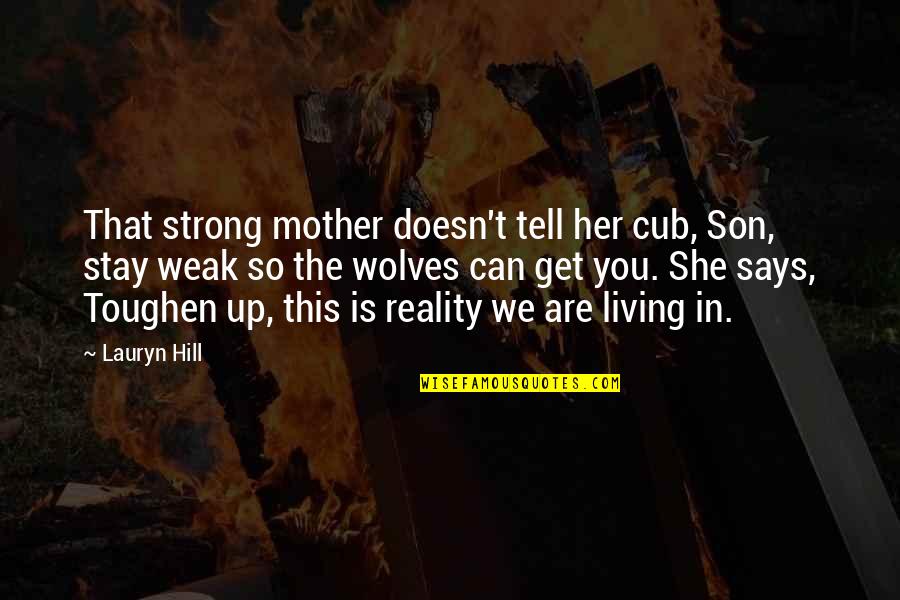 That strong mother doesn't tell her cub, Son, stay weak so the wolves can get you. She says, Toughen up, this is reality we are living in.
—
Lauryn Hill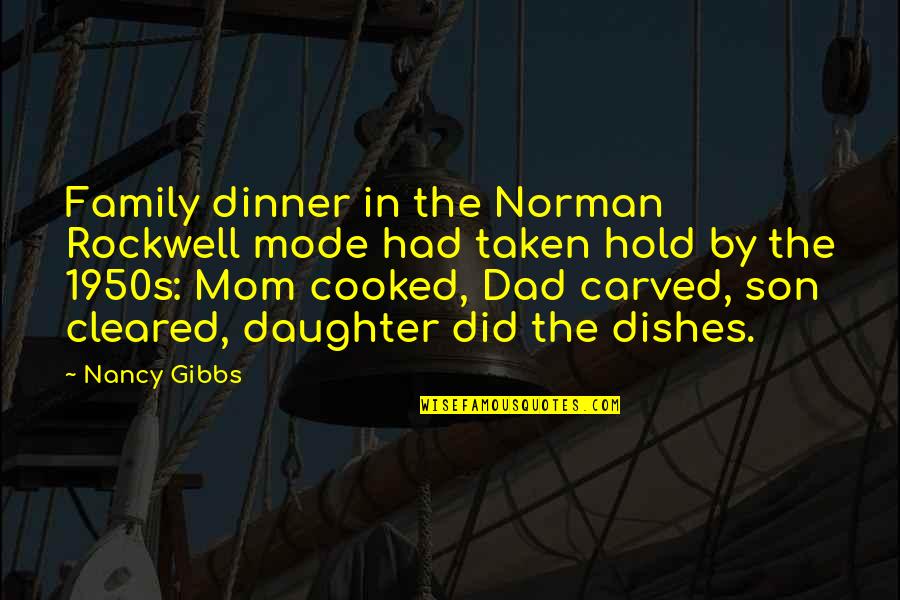 Family dinner in the Norman Rockwell mode had taken hold by the 1950s: Mom cooked, Dad carved, son cleared, daughter did the dishes.
—
Nancy Gibbs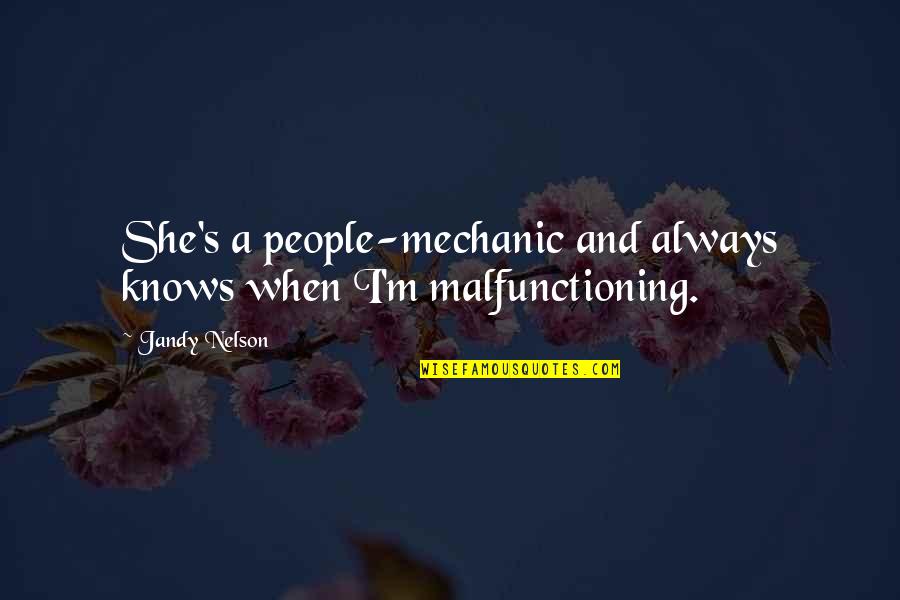 She's a people-mechanic and always knows when I'm malfunctioning.
—
Jandy Nelson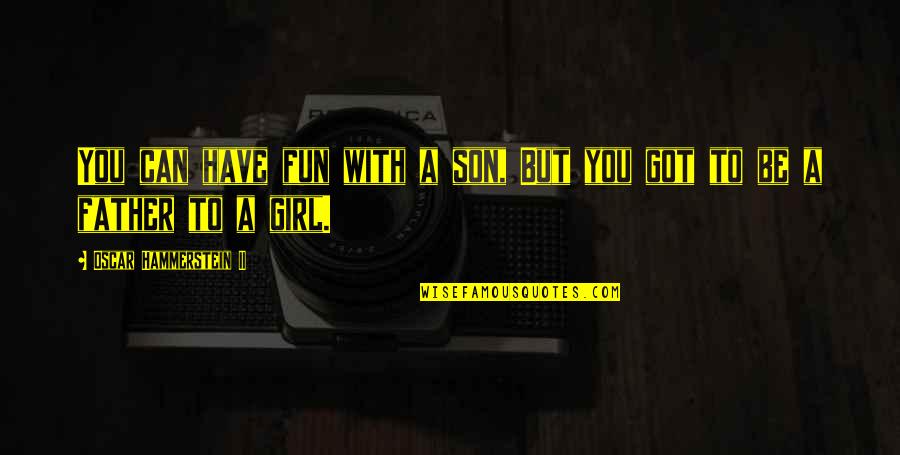 You can have fun with a son, But you got to be a father to a girl.
—
Oscar Hammerstein II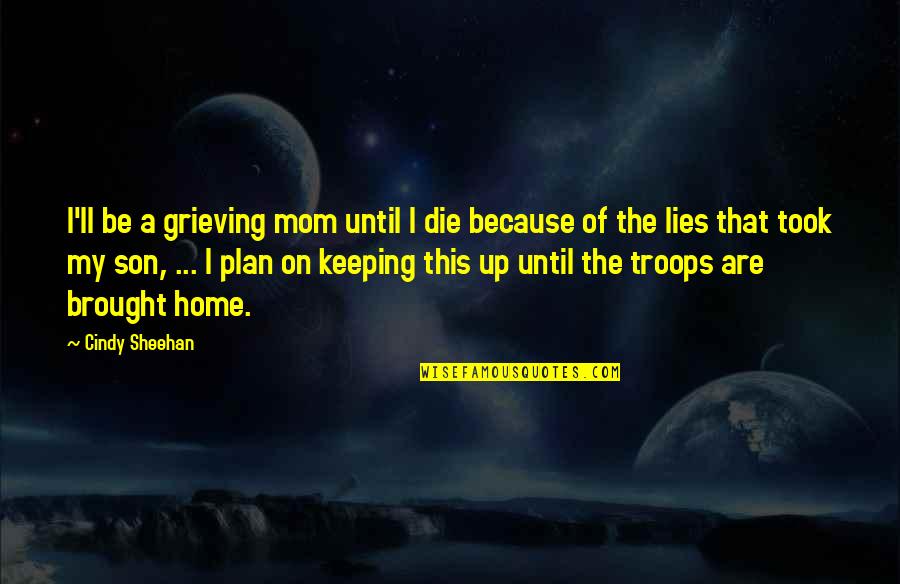 I'll be a grieving mom until I die because of the lies that took my son, ... I plan on keeping this up until the troops are brought home.
—
Cindy Sheehan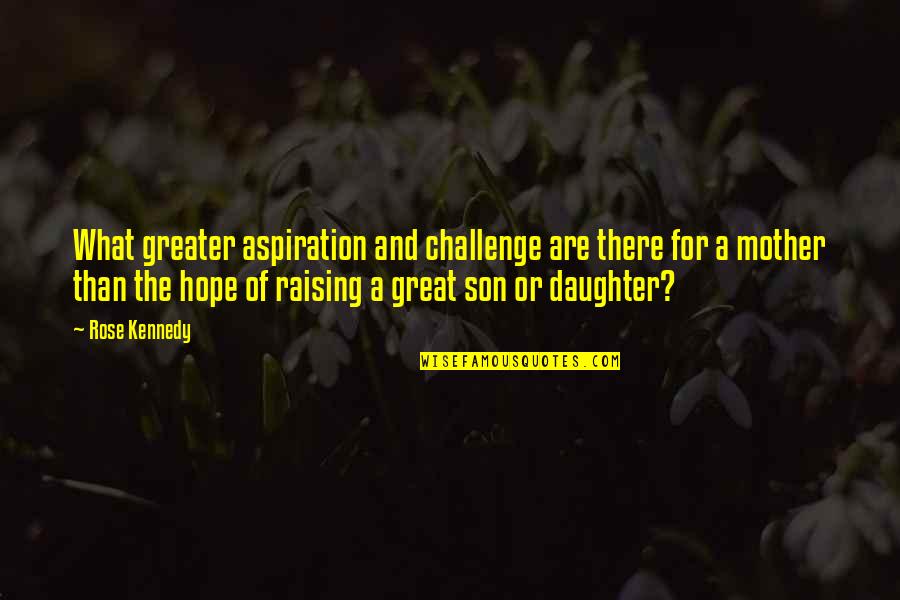 What greater aspiration and challenge are there for a mother than the hope of raising a great son or daughter?
—
Rose Kennedy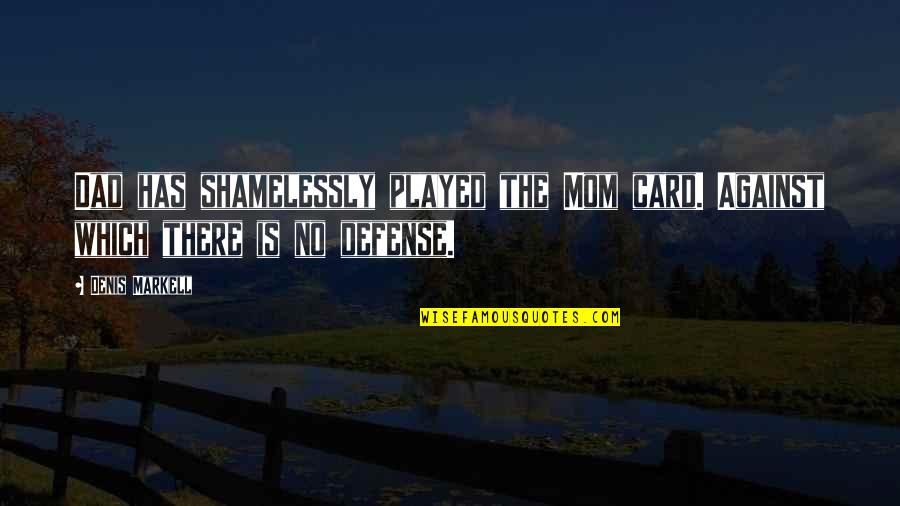 Dad has shamelessly played the Mom card. Against which there is no defense.
—
Denis Markell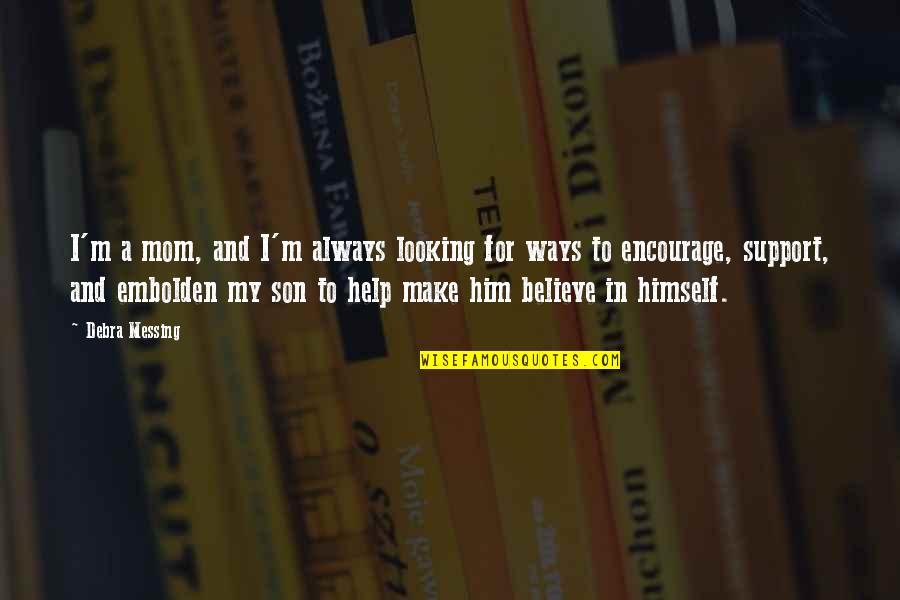 I'm a mom, and I'm always looking for ways to encourage, support, and embolden my son to help make him believe in himself. —
Debra Messing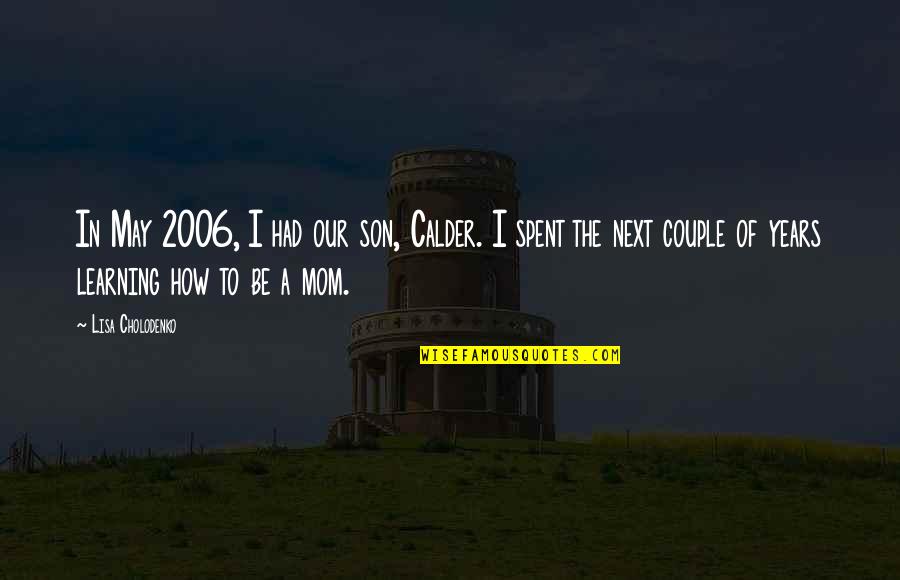 In May 2006, I had our son, Calder. I spent the next couple of years learning how to be a mom. —
Lisa Cholodenko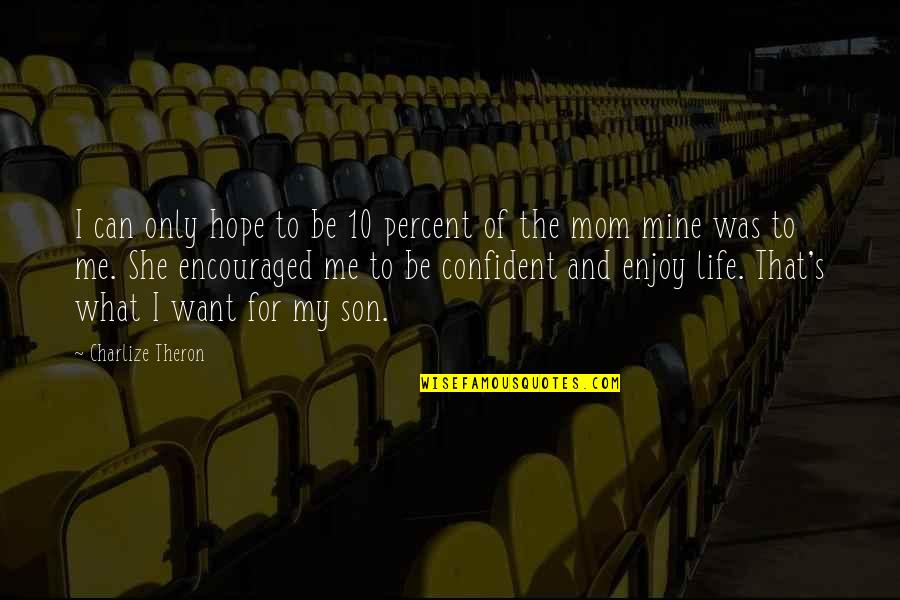 I can only hope to be 10 percent of the mom mine was to me. She encouraged me to be confident and enjoy life. That's what I want for my son. —
Charlize Theron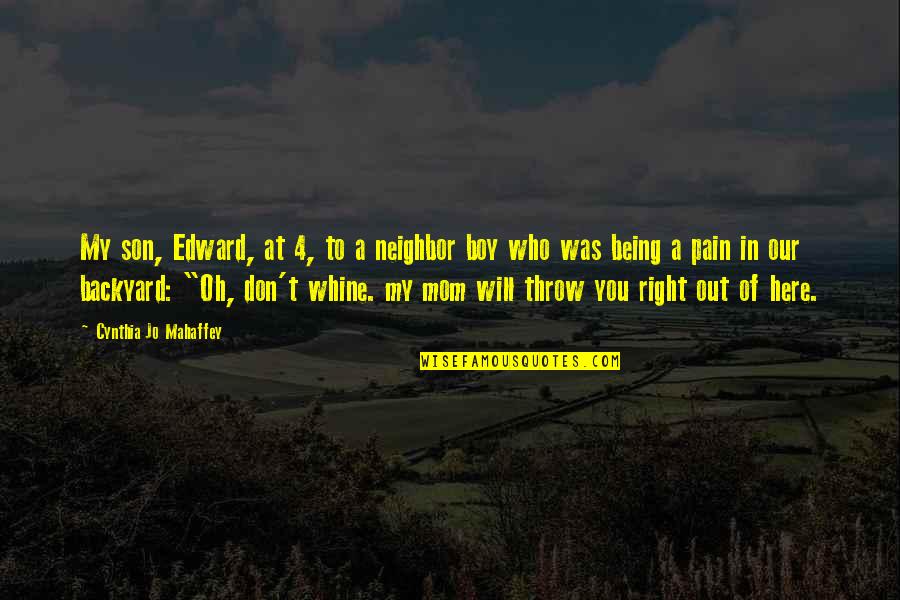 My son, Edward, at 4, to a neighbor boy who was being a pain in our backyard: "Oh, don't whine. my mom will throw you right out of here. —
Cynthia Jo Mahaffey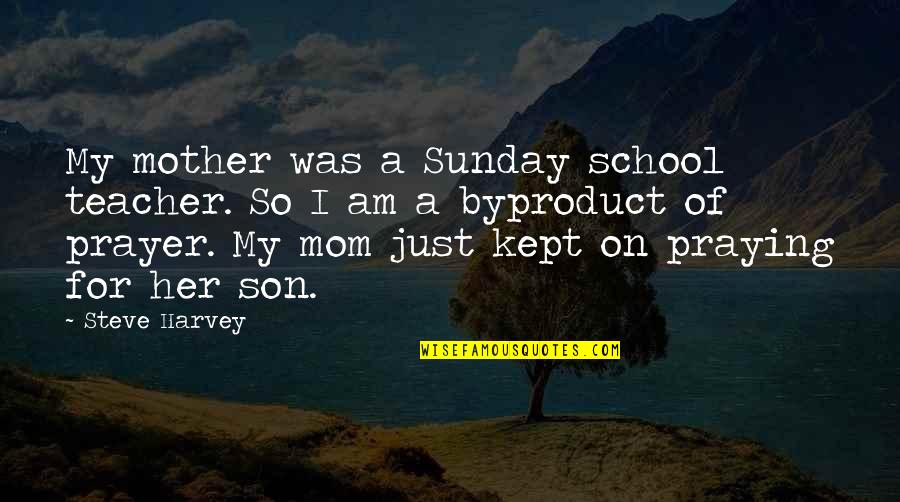 My mother was a Sunday school teacher. So I am a byproduct of prayer. My mom just kept on praying for her son. —
Steve Harvey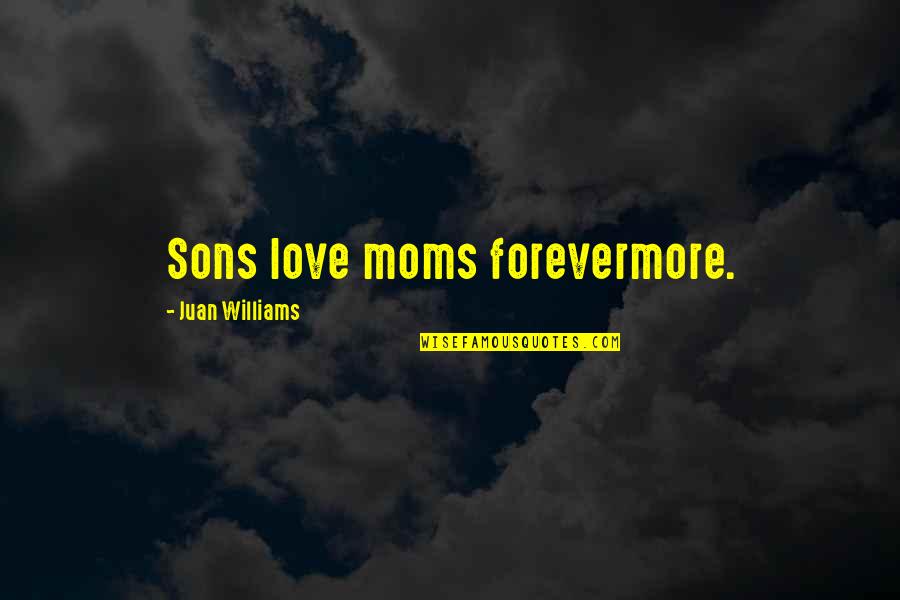 Sons love moms forevermore. —
Juan Williams
I've always been a person that, if I'm with a woman, she's in the picture. Even my son's mom, she was on my early (album) covers. —
Ice-T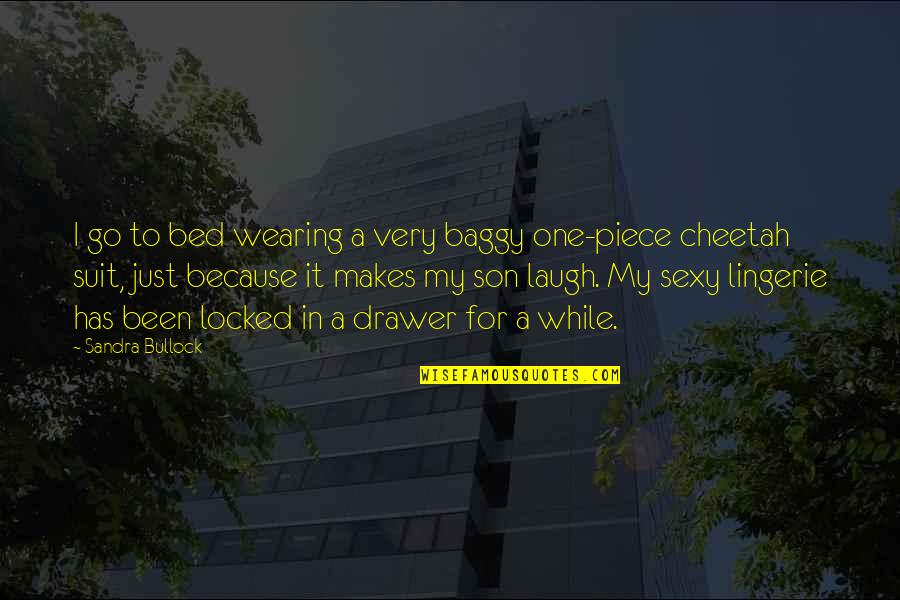 I go to bed wearing a very baggy one-piece cheetah suit, just because it makes my son laugh. My sexy lingerie has been locked in a drawer for a while. —
Sandra Bullock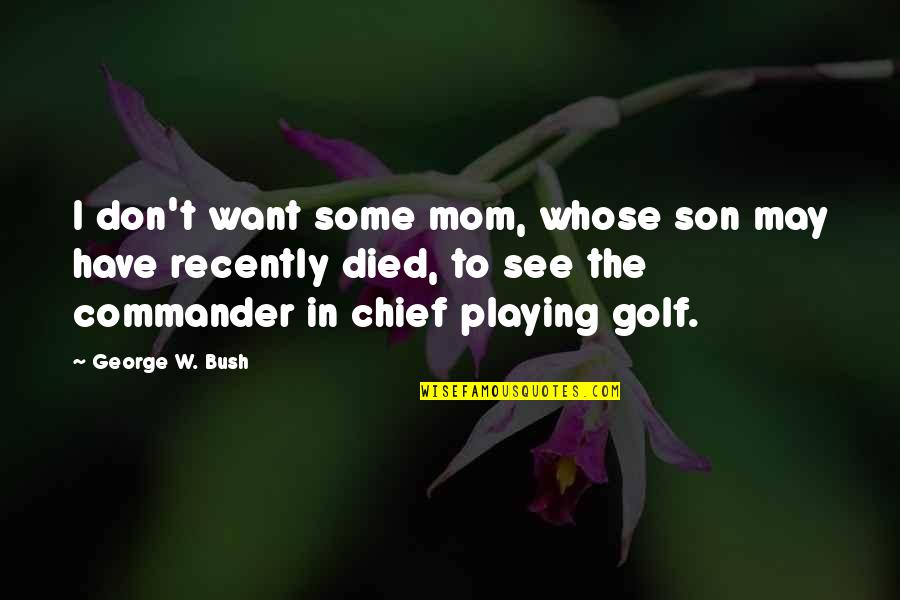 I don't want some mom, whose son may have recently died, to see the commander in chief playing golf. —
George W. Bush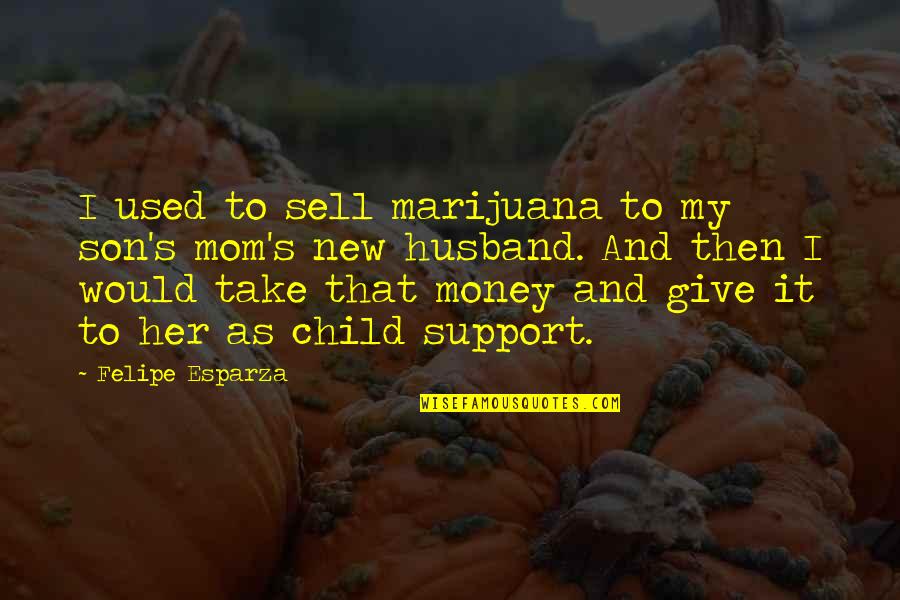 I used to sell marijuana to my son's mom's new husband. And then I would take that money and give it to her as child support. —
Felipe Esparza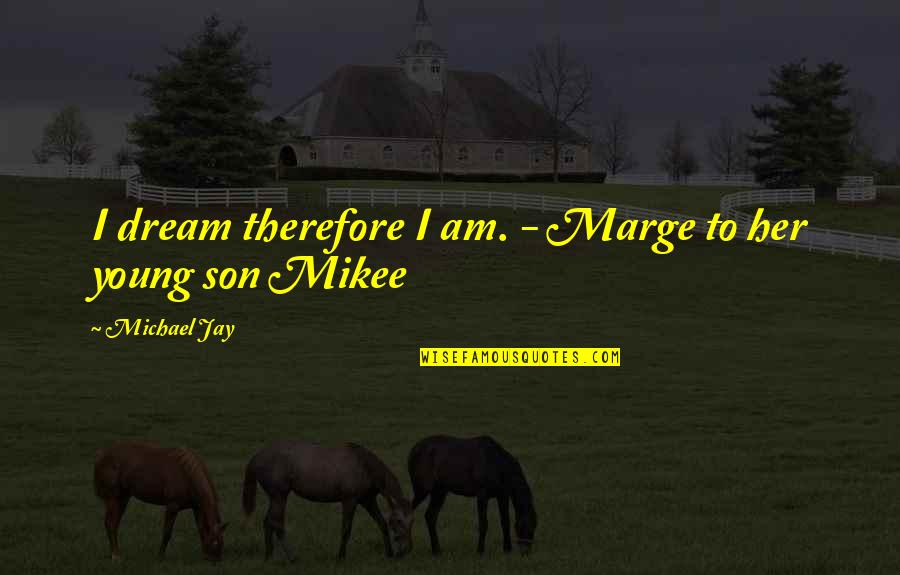 I dream therefore I am. - Marge to her young son Mikee —
Michael Jay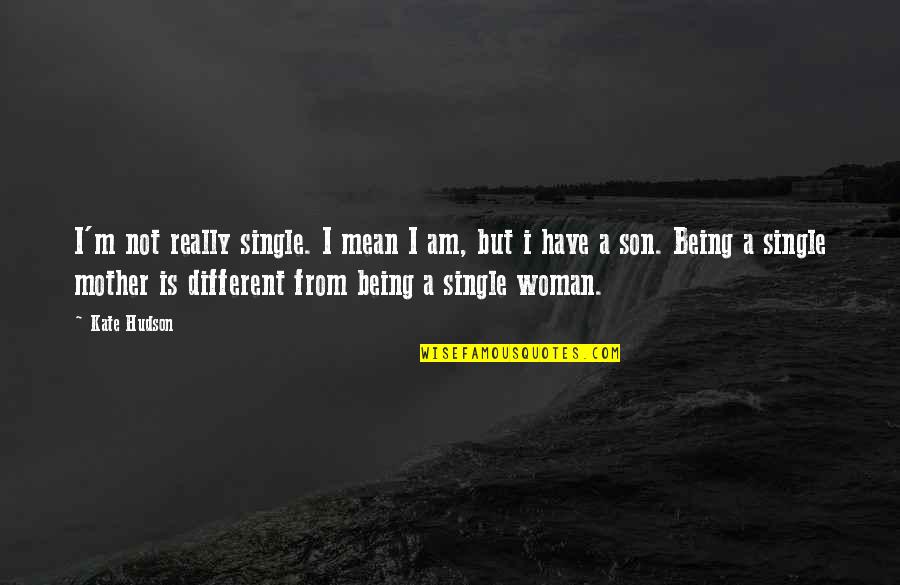 I'm not really single. I mean I am, but i have a son. Being a single mother is different from being a single woman. —
Kate Hudson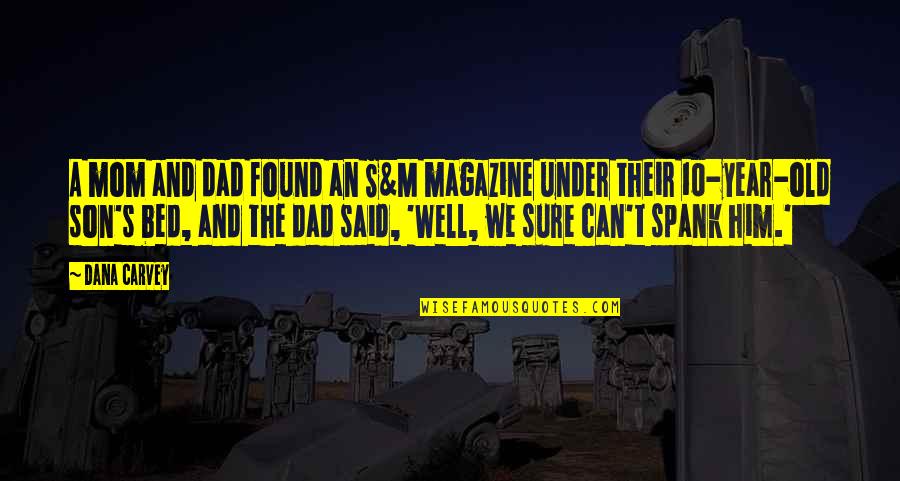 A mom and dad found an S&M magazine under their 10-year-old son's bed, and the dad said, 'Well, we sure can't spank him.' —
Dana Carvey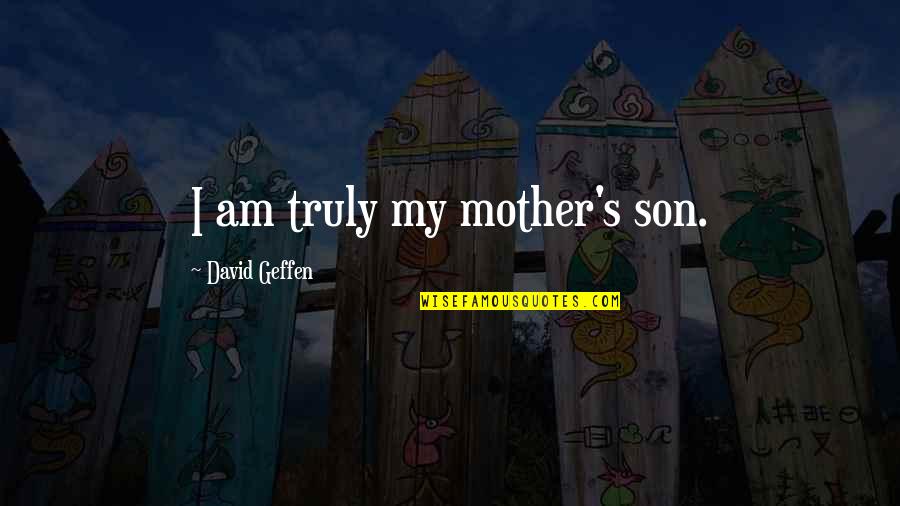 I am truly my mother's son. —
David Geffen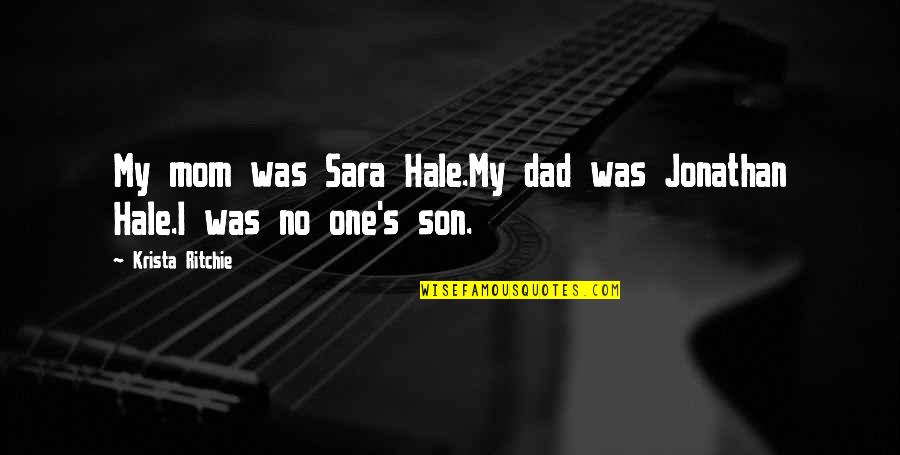 My mom was Sara Hale.
My dad was Jonathan Hale.
I was no one's son. —
Krista Ritchie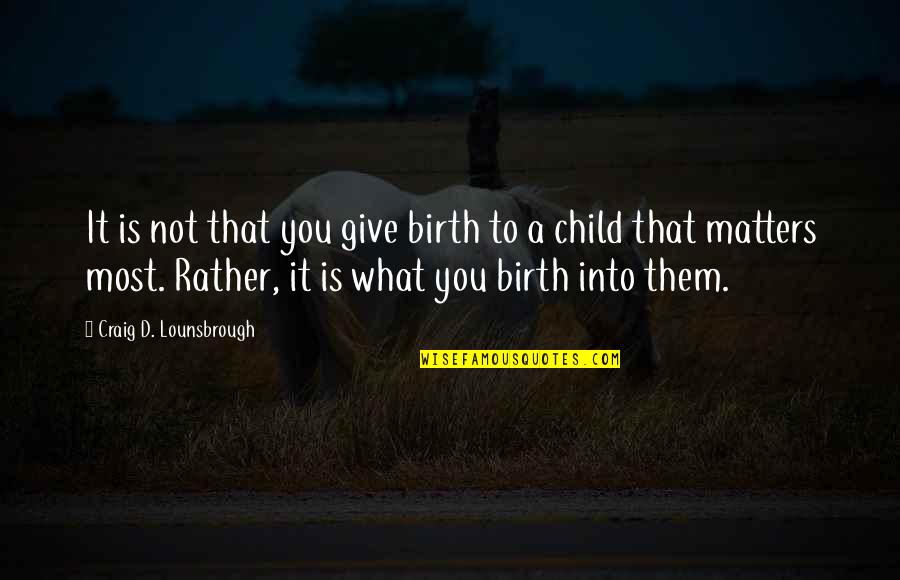 It is not that you give birth to a child that matters most. Rather, it is what you birth into them. —
Craig D. Lounsbrough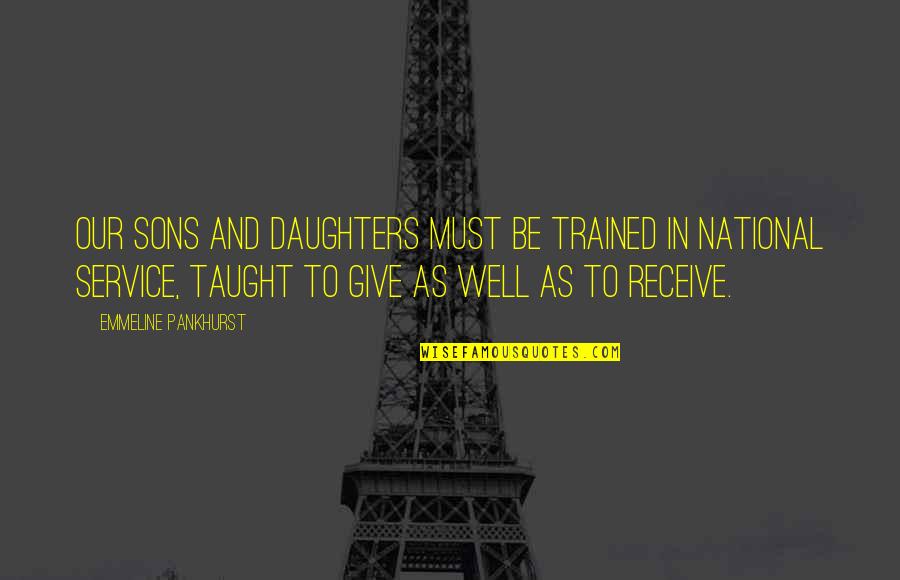 Our sons and daughters must be trained in national service, taught to give as well as to receive. —
Emmeline Pankhurst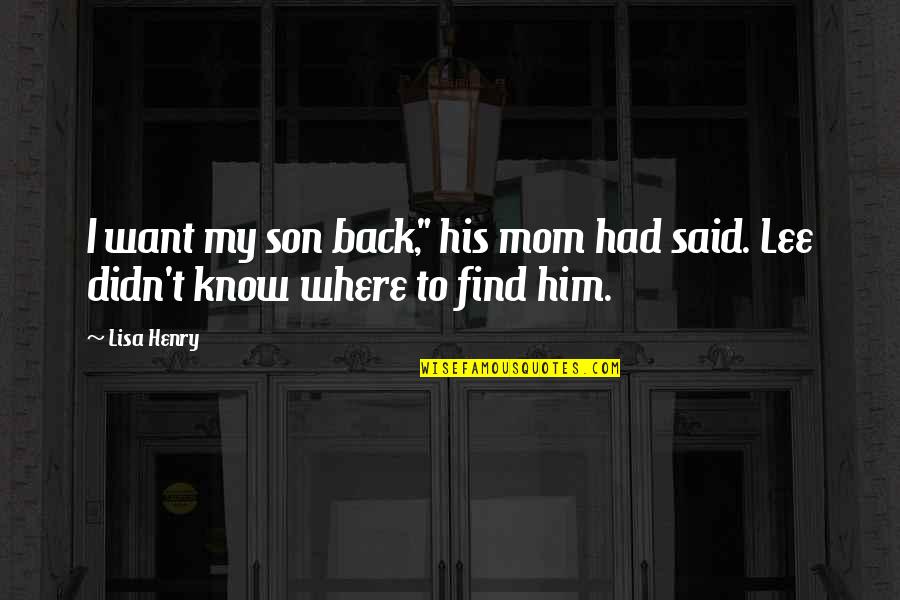 I want my son back," his mom had said. Lee didn't know where to find him. —
Lisa Henry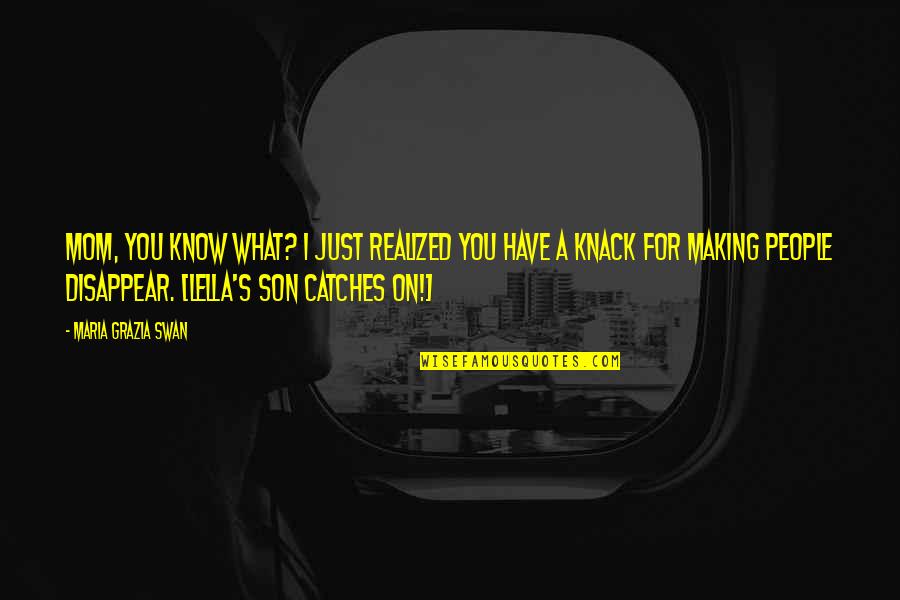 Mom, you know what? I just realized you have a knack for making people disappear. [Lella's son catches on!] —
Maria Grazia Swan
Buddy if it was me sitting across the dining room table I would have killed that son of a bitch long before your mom had the chance.
-Caesar —
Christine Whitmarsh