Best Mom In The World Quotes
Collection of top 40 famous quotes about Best Mom In The World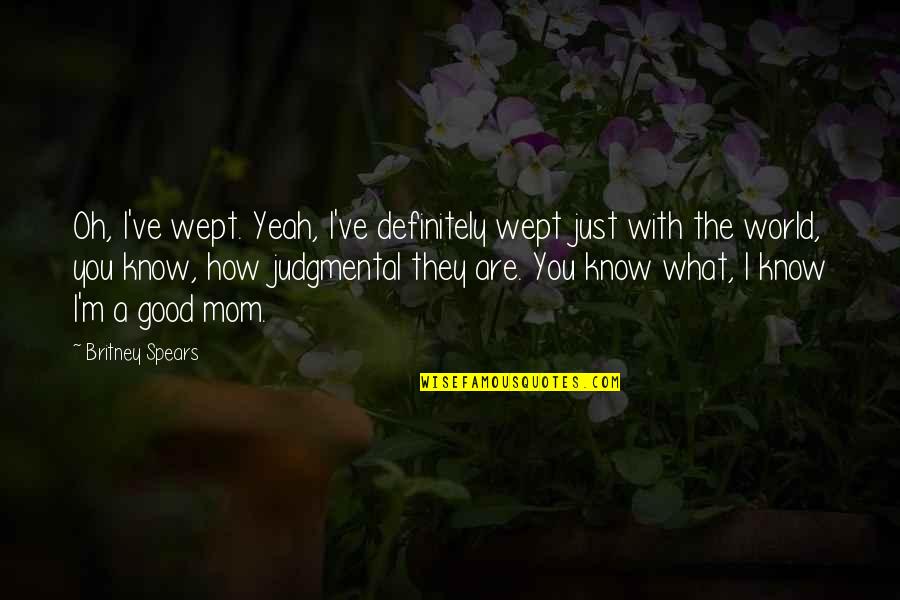 Oh, I've wept. Yeah, I've definitely wept just with the world, you know, how judgmental they are. You know what, I know I'm a good mom.
—
Britney Spears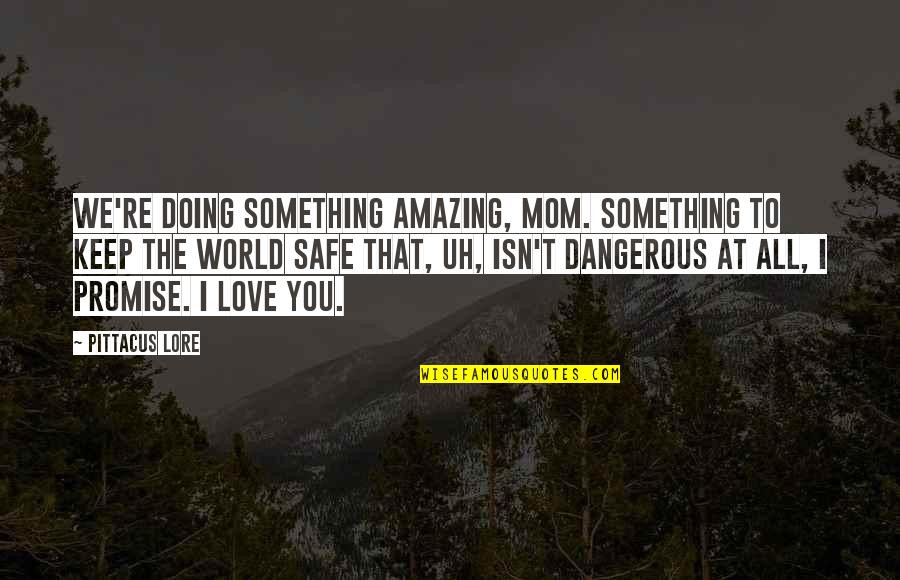 We're doing something amazing, Mom. Something to keep the world safe that, uh, isn't dangerous at all, I promise. I love you.
—
Pittacus Lore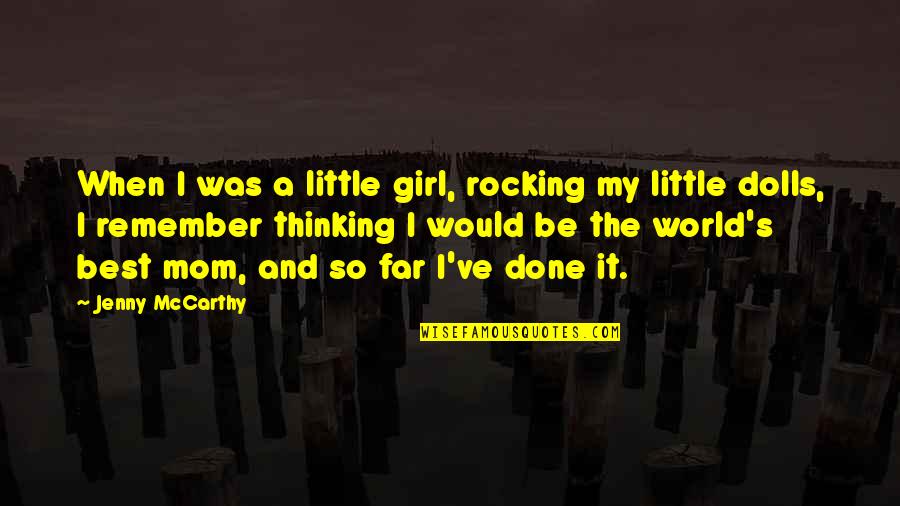 When I was a little girl, rocking my little dolls, I remember thinking I would be the world's best mom, and so far I've done it.
—
Jenny McCarthy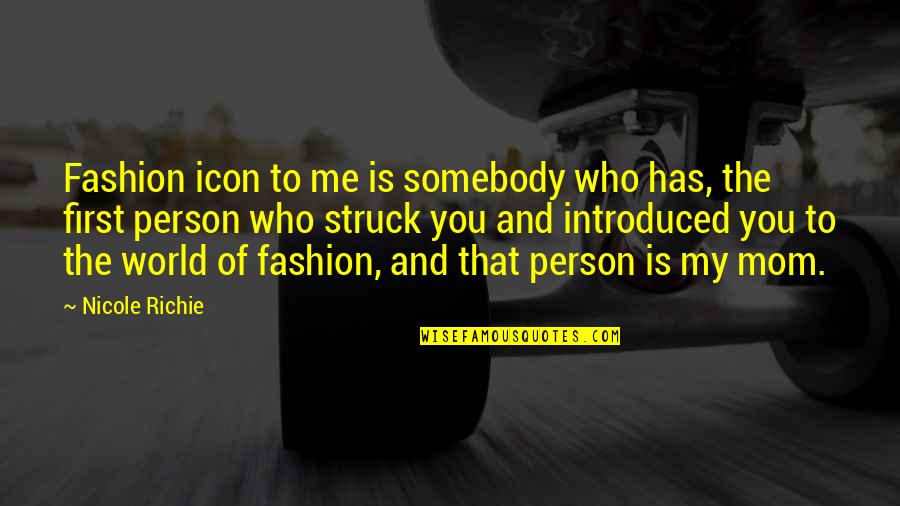 Fashion icon to me is somebody who has, the first person who struck you and introduced you to the world of fashion, and that person is my mom.
—
Nicole Richie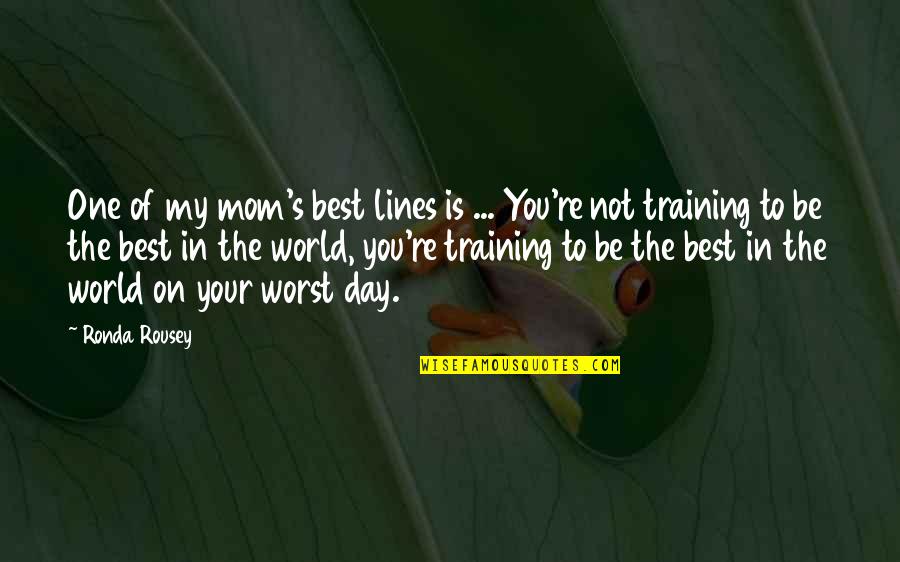 One of my mom's best lines is ... You're not training to be the best in the world, you're training to be the best in the world on your worst day.
—
Ronda Rousey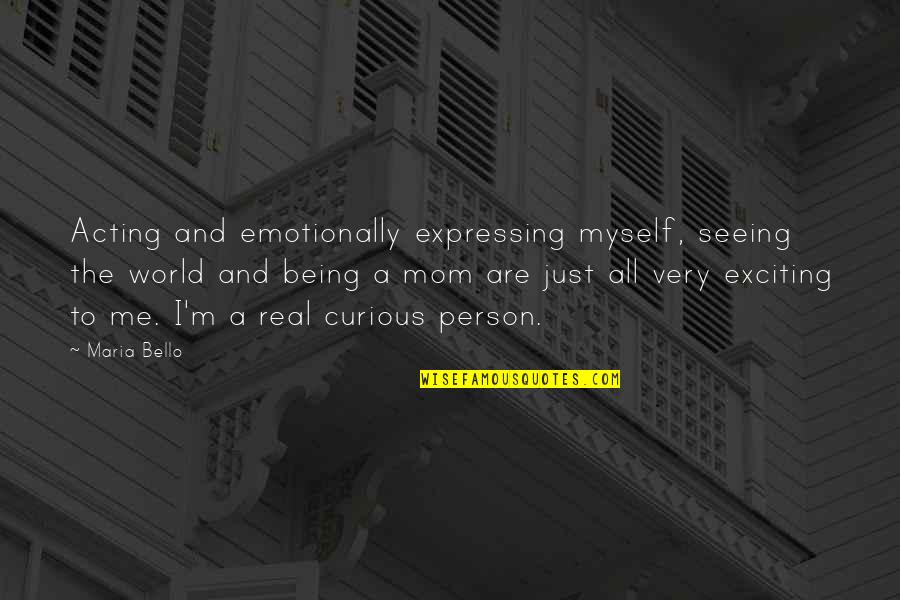 Acting and emotionally expressing myself, seeing the world and being a mom are just all very exciting to me. I'm a real curious person.
—
Maria Bello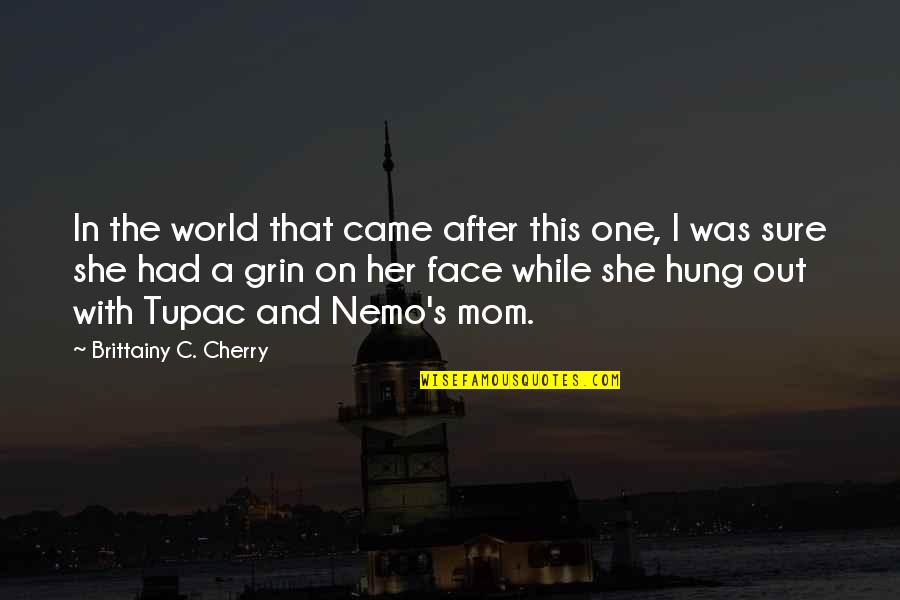 In the world that came after this one, I was sure she had a grin on her face while she hung out with Tupac and Nemo's mom.
—
Brittainy C. Cherry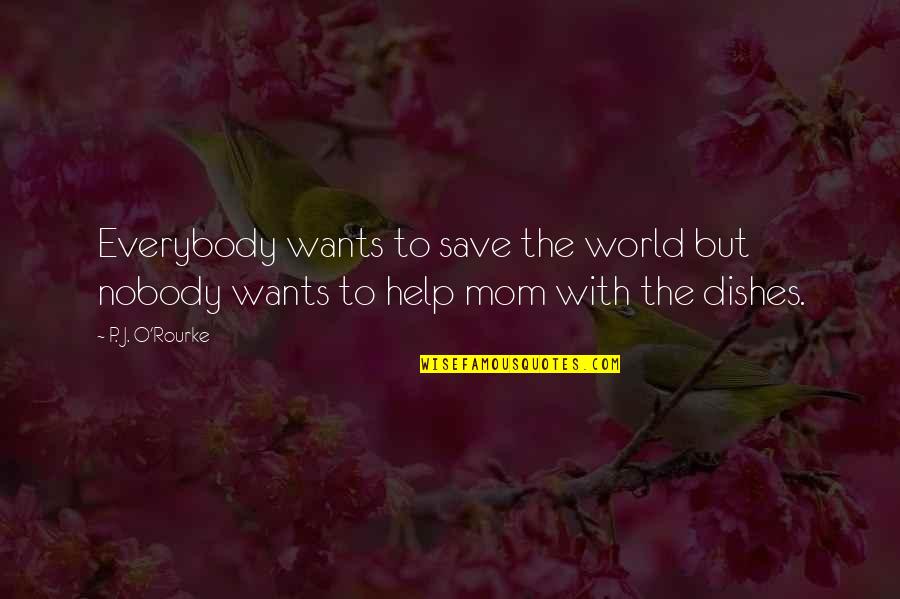 Everybody wants to save the world but nobody wants to help mom with the dishes.
—
P. J. O'Rourke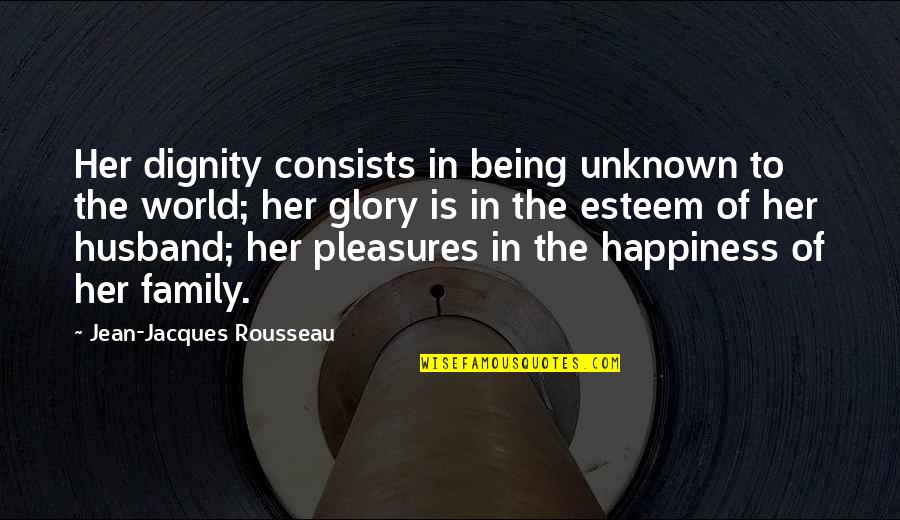 Her dignity consists in being unknown to the world; her glory is in the esteem of her husband; her pleasures in the happiness of her family.
—
Jean-Jacques Rousseau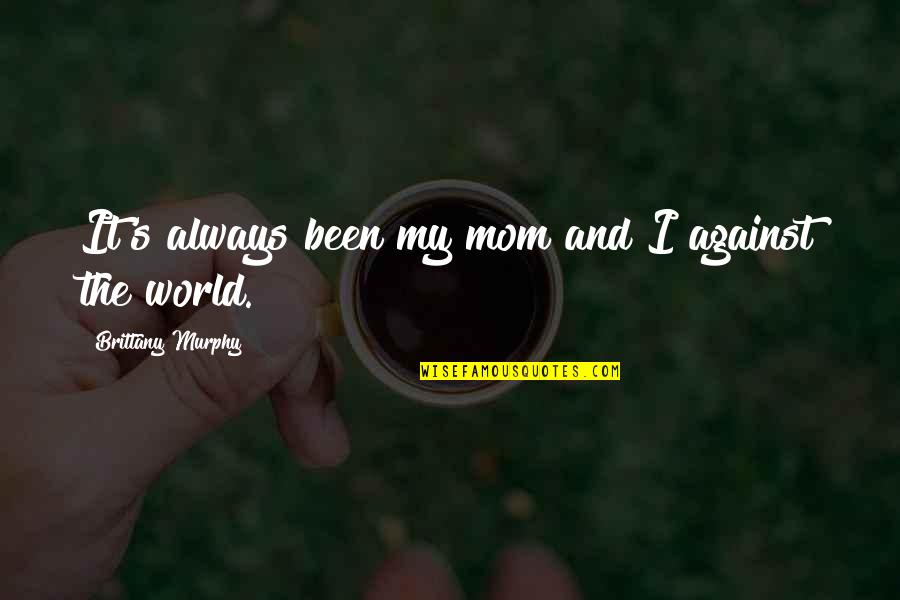 It's always been my mom and I against the world.
—
Brittany Murphy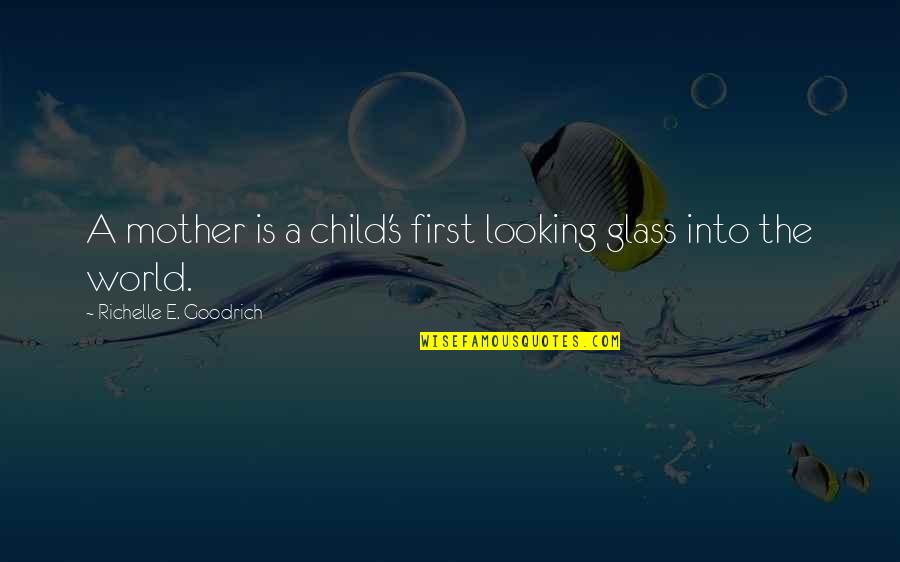 A mother is a child's first looking glass into the world. —
Richelle E. Goodrich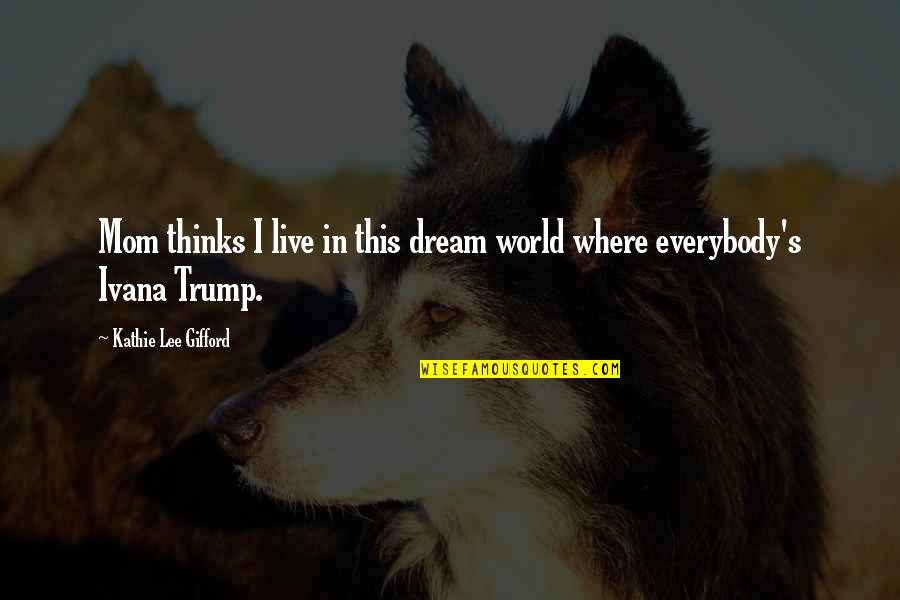 Mom thinks I live in this dream world where everybody's Ivana Trump. —
Kathie Lee Gifford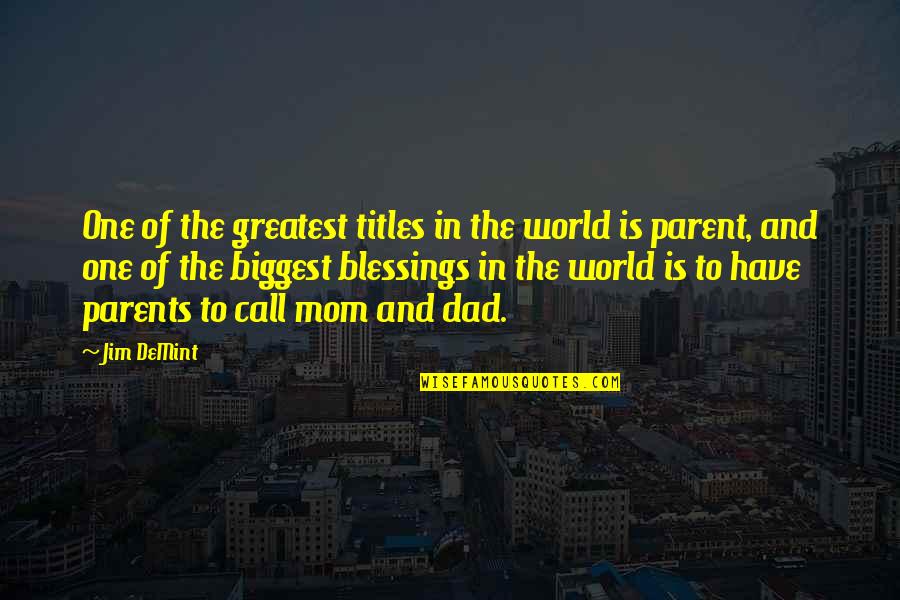 One of the greatest titles in the world is parent, and one of the biggest blessings in the world is to have parents to call mom and dad. —
Jim DeMint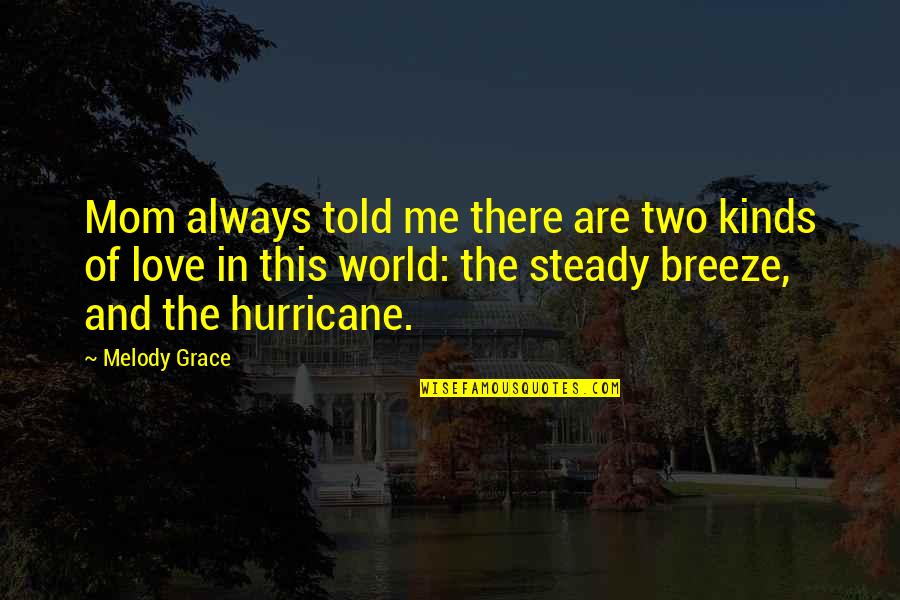 Mom always told me there are two kinds of love in this world: the steady breeze, and the hurricane. —
Melody Grace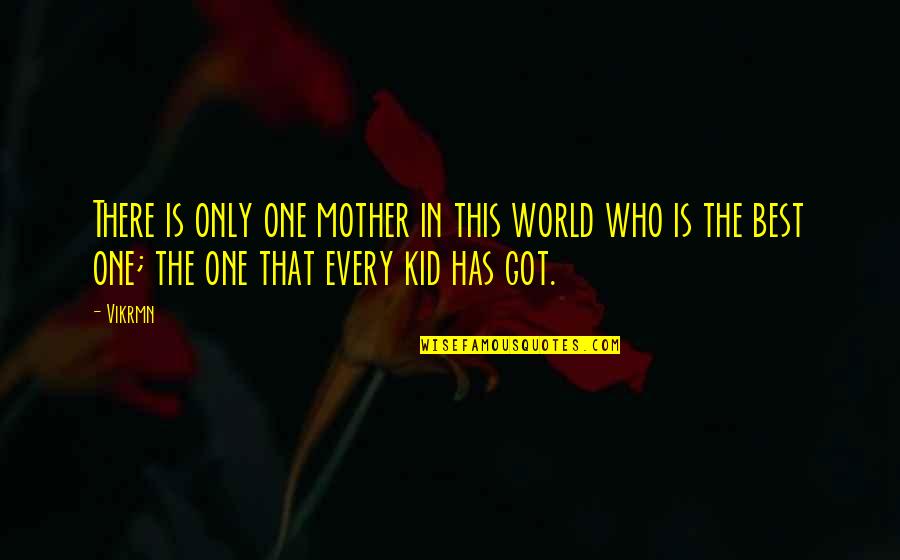 There is only one mother in this world who is the best one; the one that every kid has got. —
Vikrmn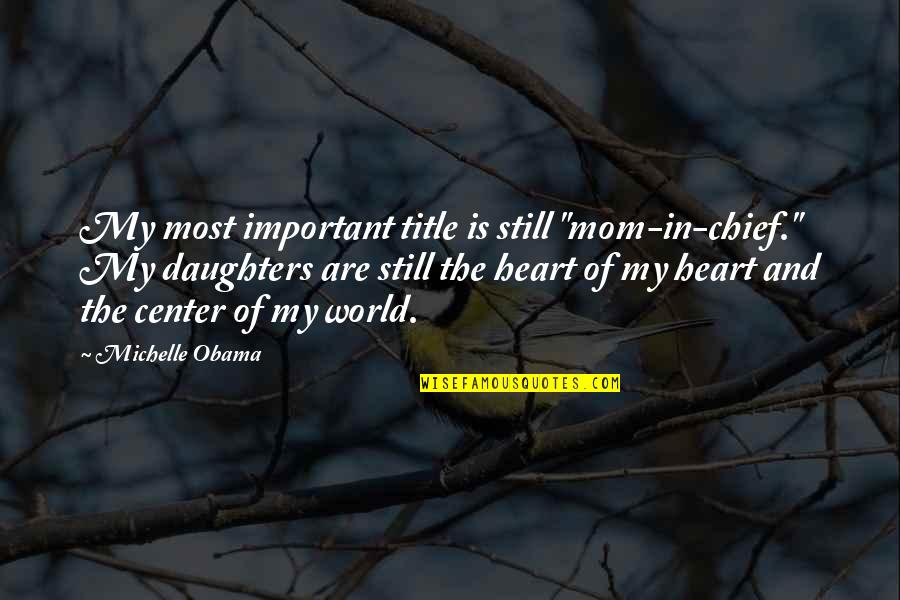 My most important title is still "mom-in-chief." My daughters are still the heart of my heart and the center of my world. —
Michelle Obama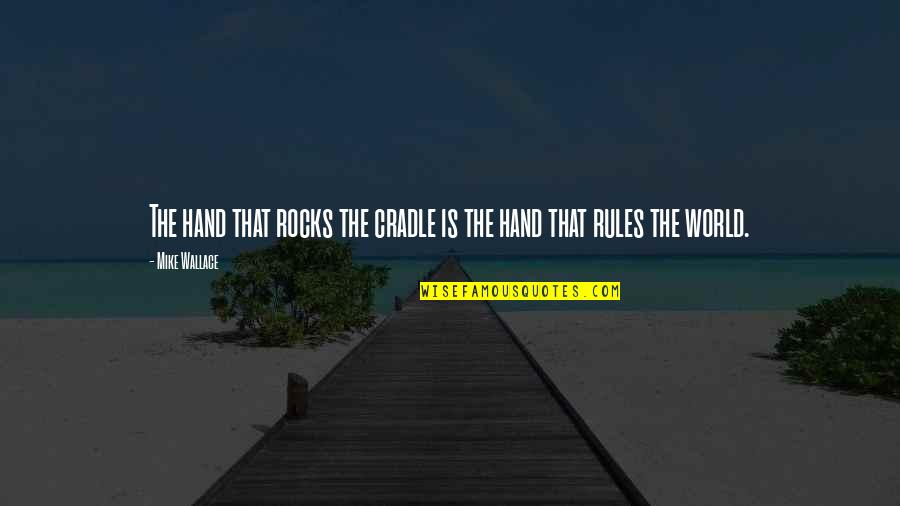 The hand that rocks the cradle is the hand that rules the world. —
Mike Wallace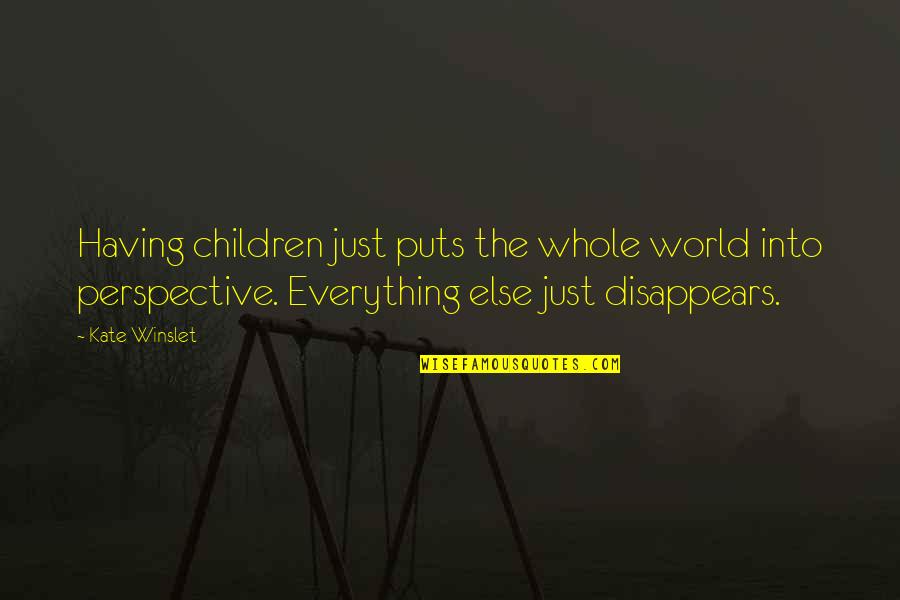 Having children just puts the whole world into perspective. Everything else just disappears. —
Kate Winslet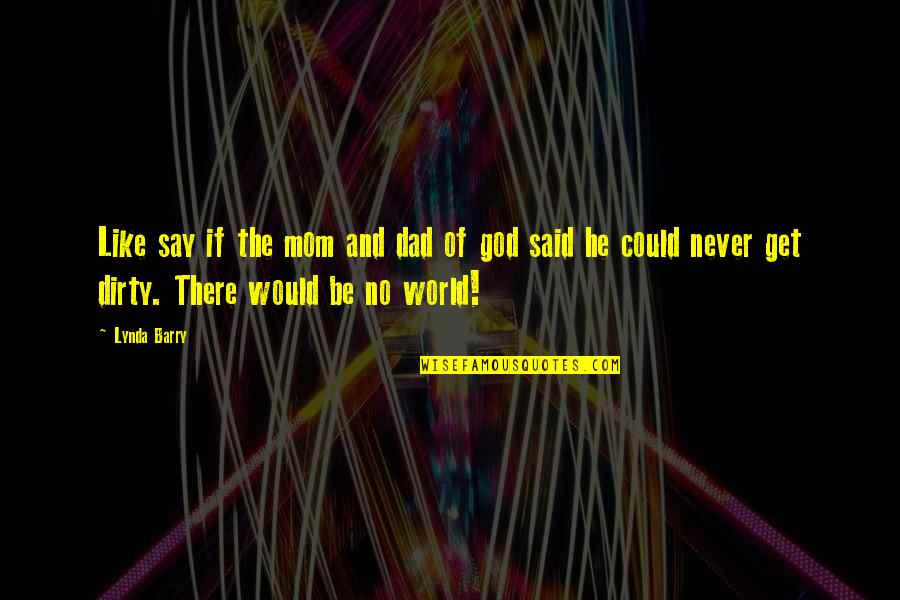 Like say if the mom and dad of god said he could never get dirty. There would be no world! —
Lynda Barry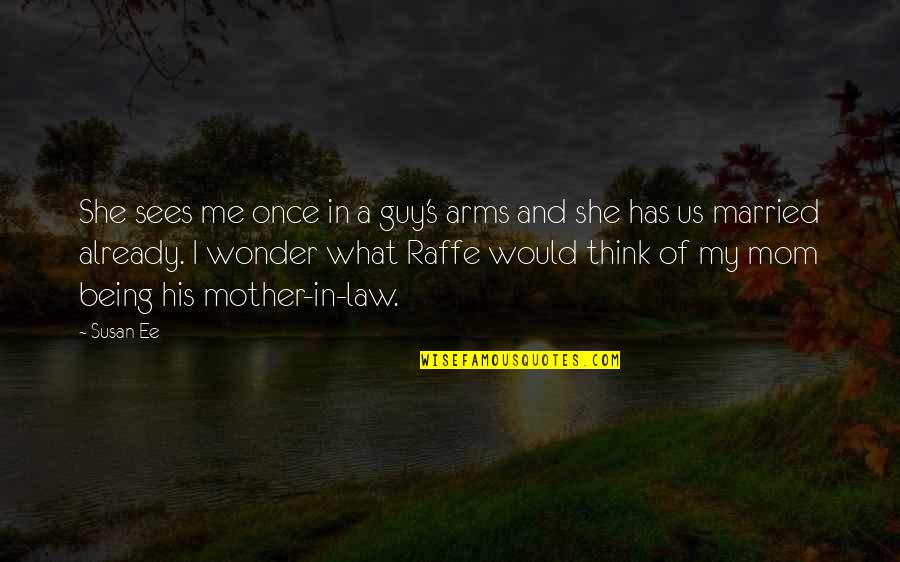 She sees me once in a guy's arms and she has us married already. I wonder what Raffe would think of my mom being his mother-in-law. —
Susan Ee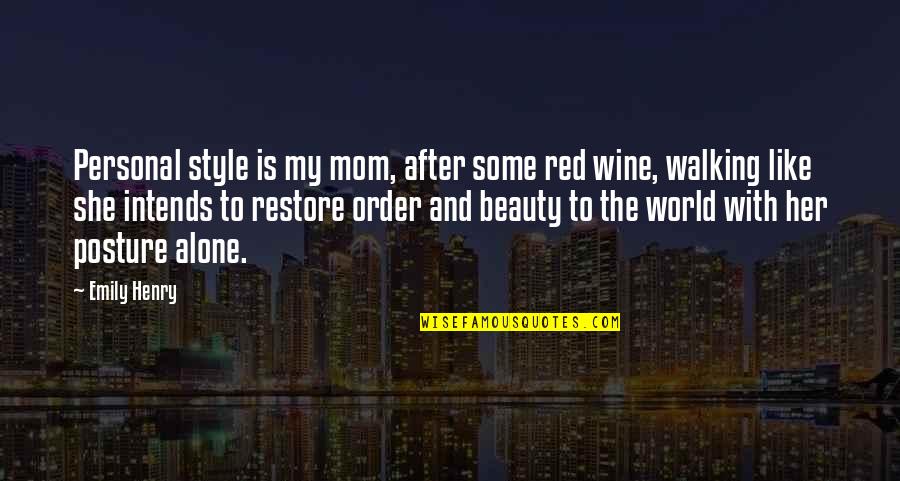 Personal style is my mom, after some red wine, walking like she intends to restore order and beauty to the world with her posture alone. —
Emily Henry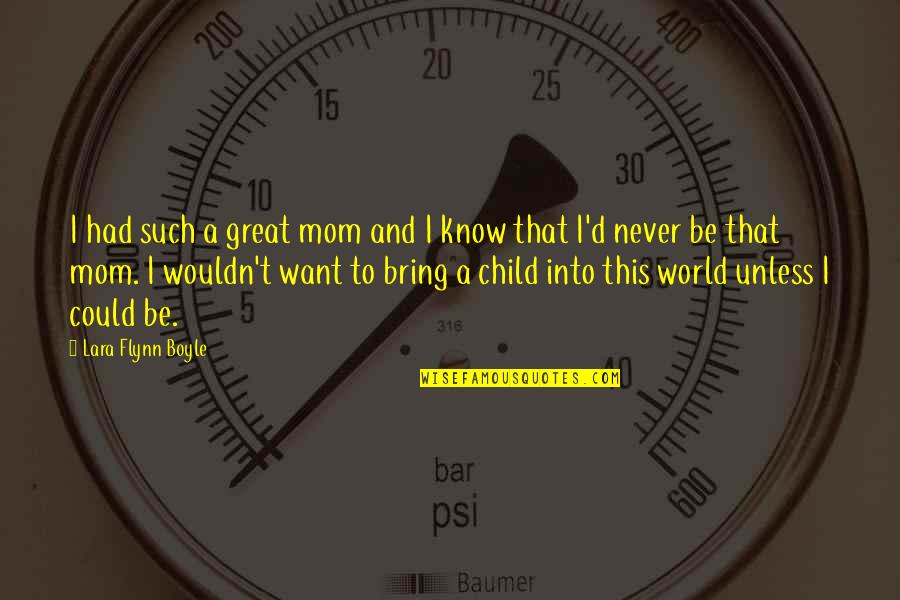 I had such a great mom and I know that I'd never be that mom. I wouldn't want to bring a child into this world unless I could be. —
Lara Flynn Boyle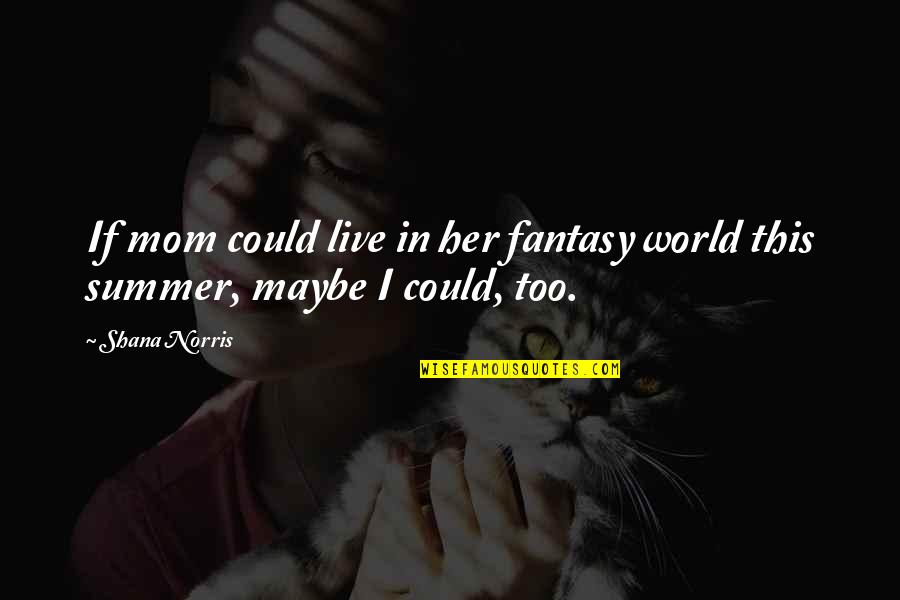 If mom could live in her fantasy world this summer, maybe I could, too. —
Shana Norris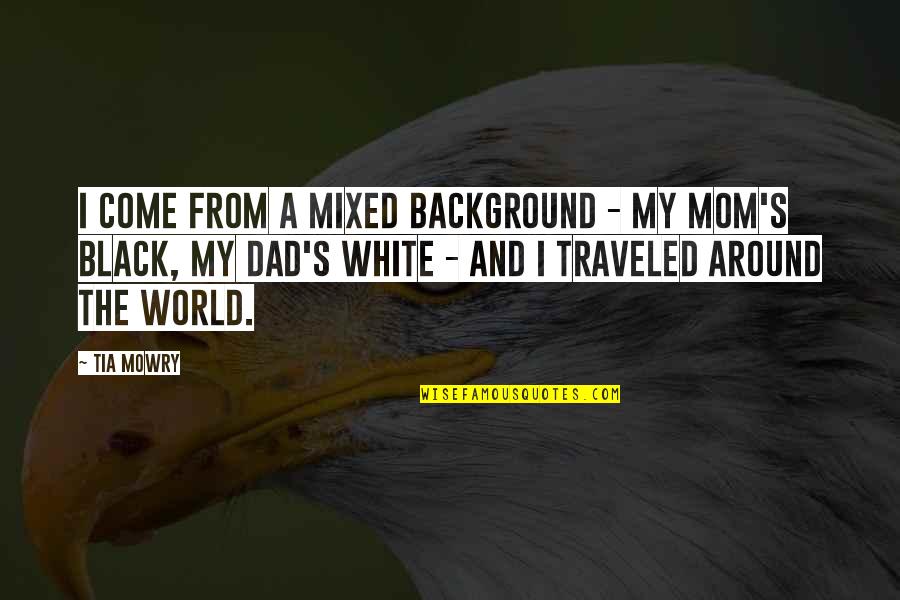 I come from a mixed background - my mom's black, my dad's white - and I traveled around the world. —
Tia Mowry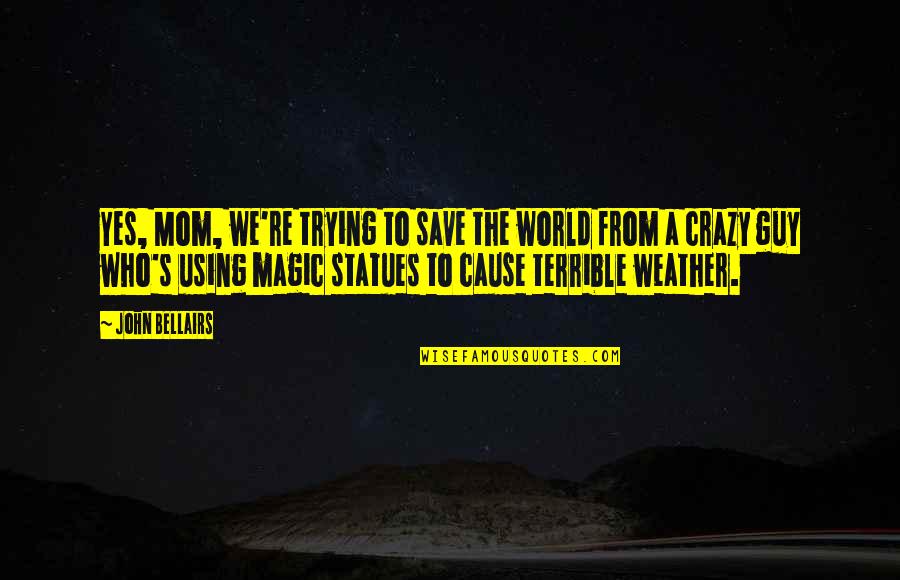 Yes, Mom, we're trying to save the world from a crazy guy who's using magic statues to cause terrible weather. —
John Bellairs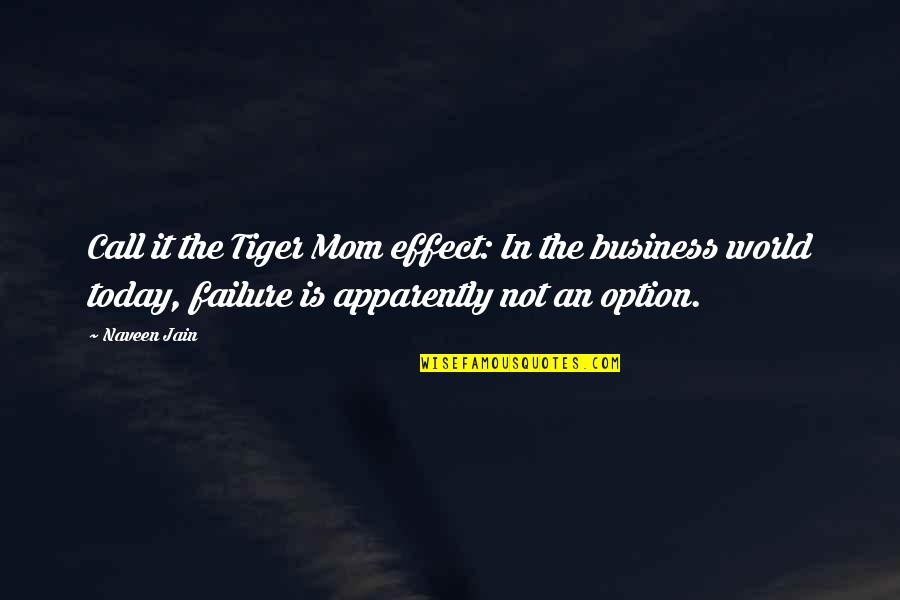 Call it the Tiger Mom effect: In the business world today, failure is apparently not an option. —
Naveen Jain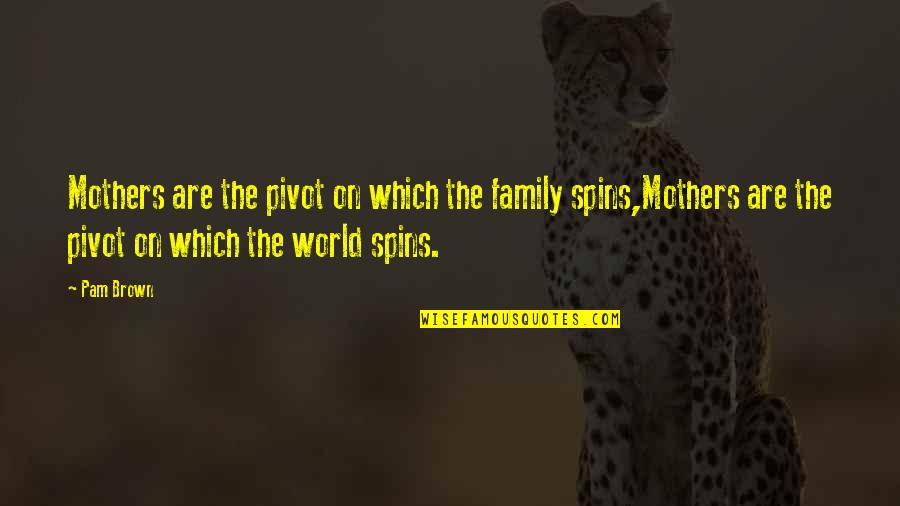 Mothers are the pivot on which the family spins,
Mothers are the pivot on which the world spins. —
Pam Brown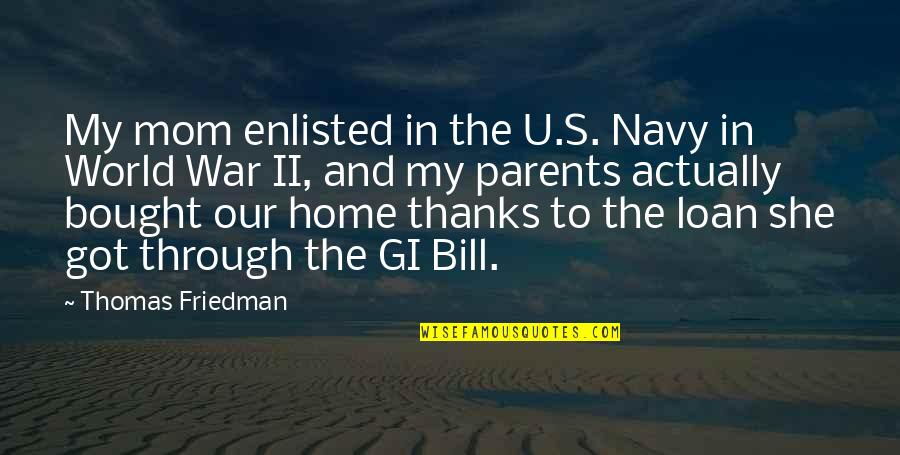 My mom enlisted in the U.S. Navy in World War II, and my parents actually bought our home thanks to the loan she got through the GI Bill. —
Thomas Friedman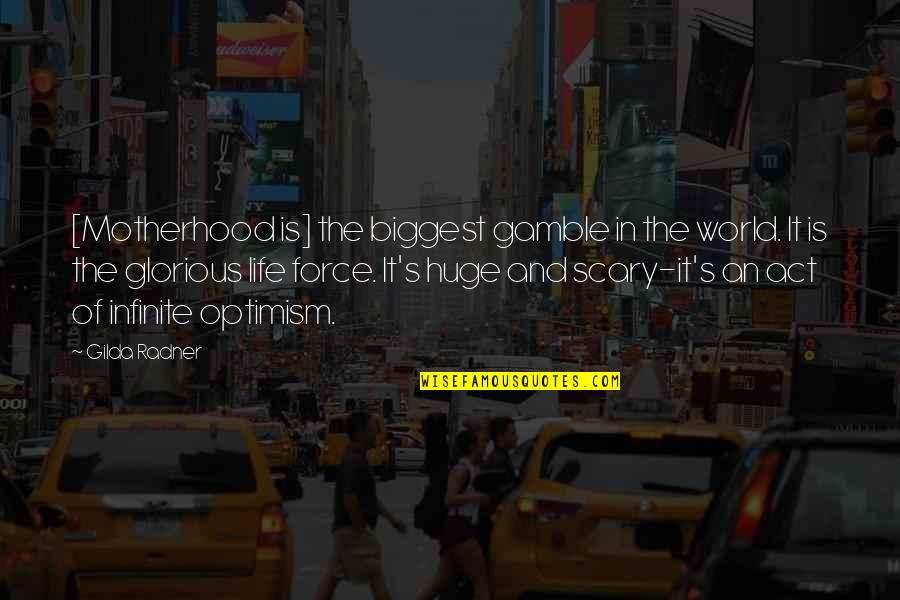 [Motherhood is] the biggest gamble in the world. It is the glorious life force. It's huge and scary-it's an act of infinite optimism. —
Gilda Radner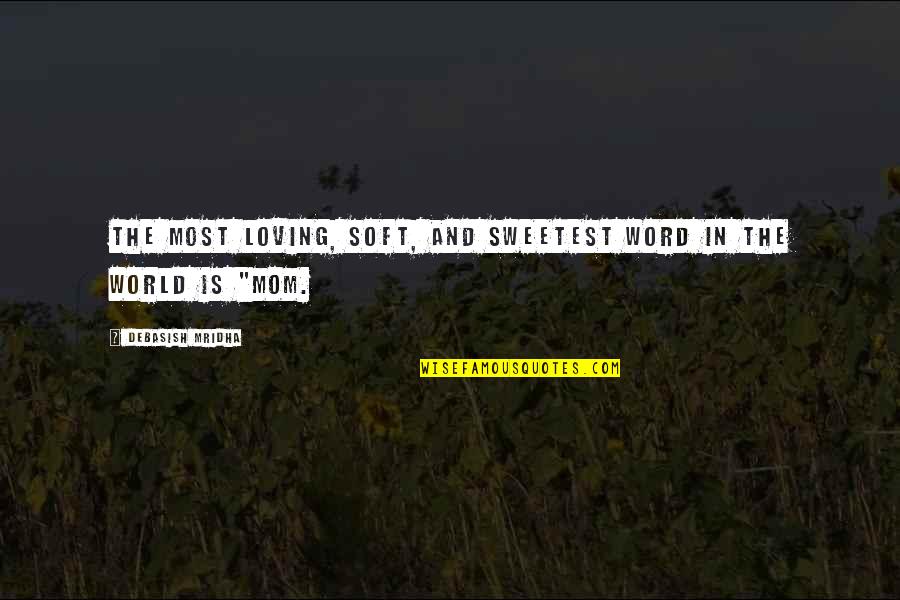 The most loving, soft, and sweetest word in the world is "Mom. —
Debasish Mridha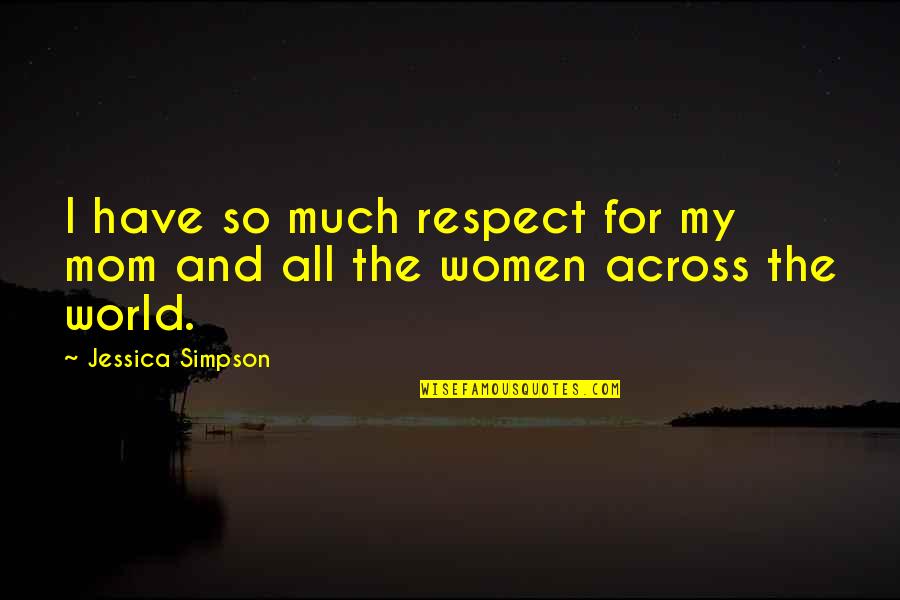 I have so much respect for my mom and all the women across the world. —
Jessica Simpson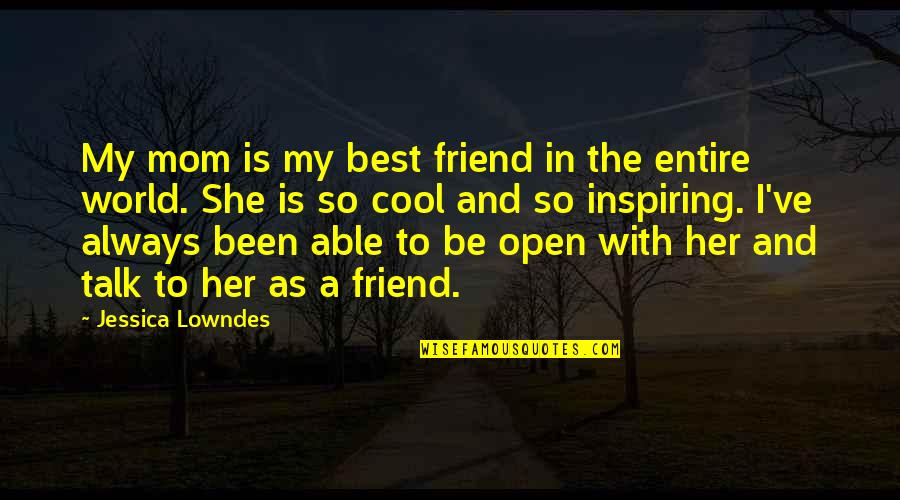 My mom is my best friend in the entire world. She is so cool and so inspiring. I've always been able to be open with her and talk to her as a friend. —
Jessica Lowndes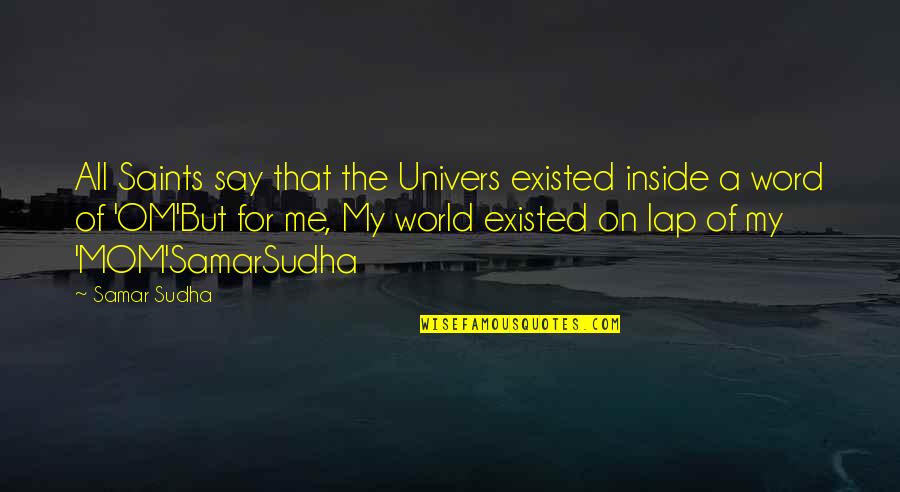 All Saints say that the Univers existed inside a word of 'OM'
But for me, My world existed on lap of my 'MOM'
SamarSudha —
Samar Sudha
I think I'd be a great mom, honestly. I don't think I'll have any problem giving them all the love in the world. Discipline will be the hard part. —
Queen Latifah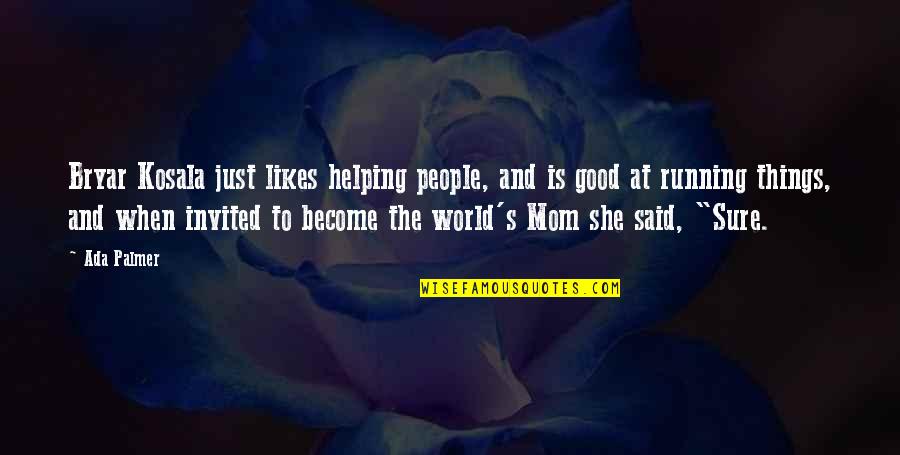 Bryar Kosala just likes helping people, and is good at running things, and when invited to become the world's Mom she said, "Sure. —
Ada Palmer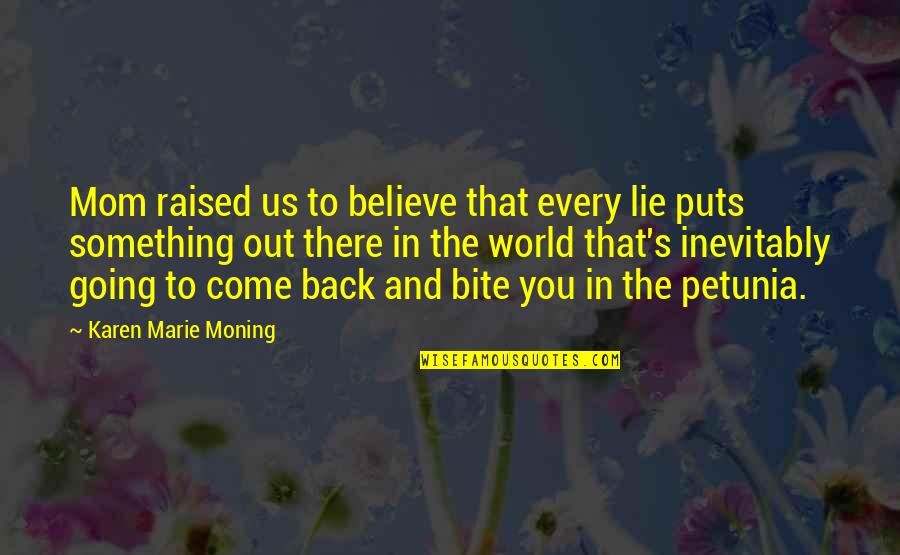 Mom raised us to believe that every lie puts something out there in the world that's inevitably going to come back and bite you in the petunia. —
Karen Marie Moning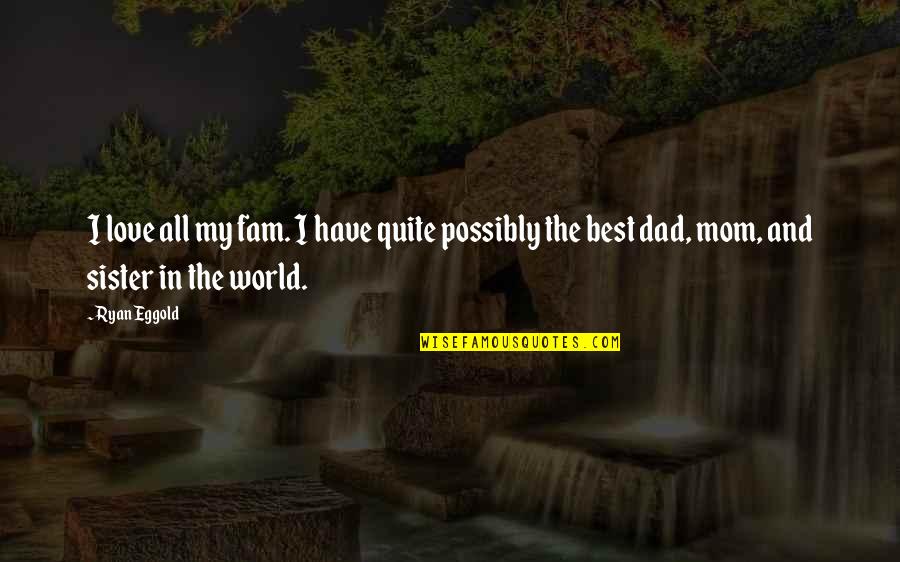 I love all my fam. I have quite possibly the best dad, mom, and sister in the world. —
Ryan Eggold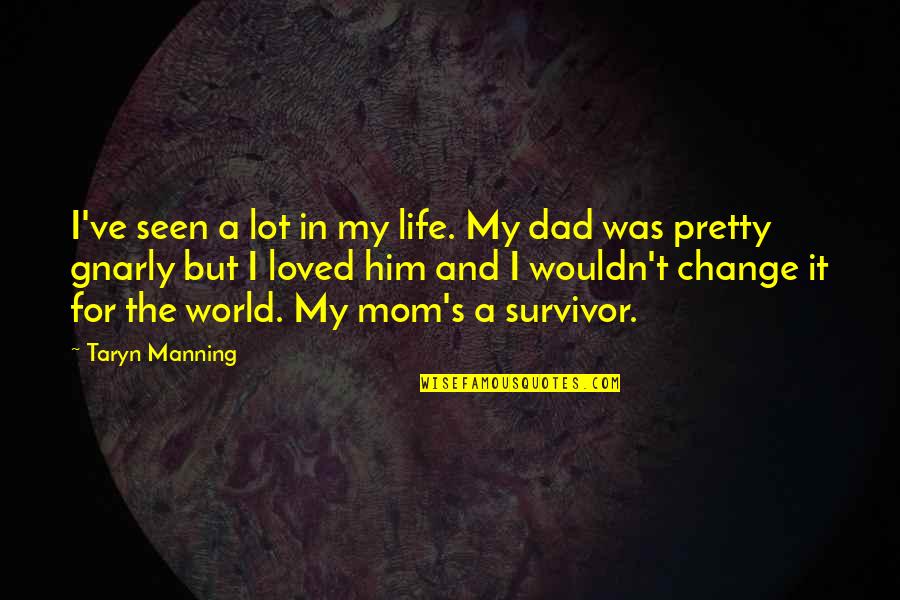 I've seen a lot in my life. My dad was pretty gnarly but I loved him and I wouldn't change it for the world. My mom's a survivor. —
Taryn Manning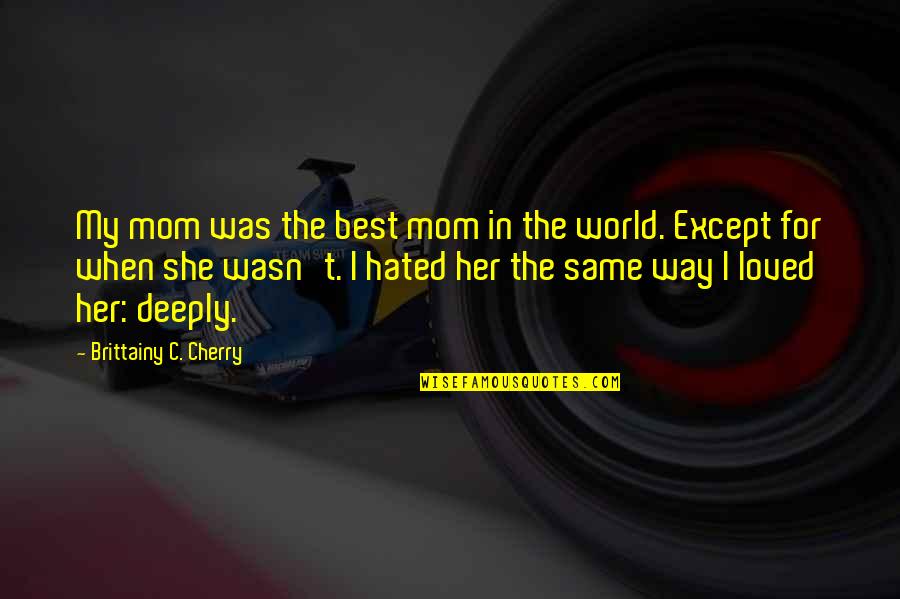 My mom was the
best mom in the world
. Except for when she wasn't. I hated her the same way I loved her: deeply. —
Brittainy C. Cherry