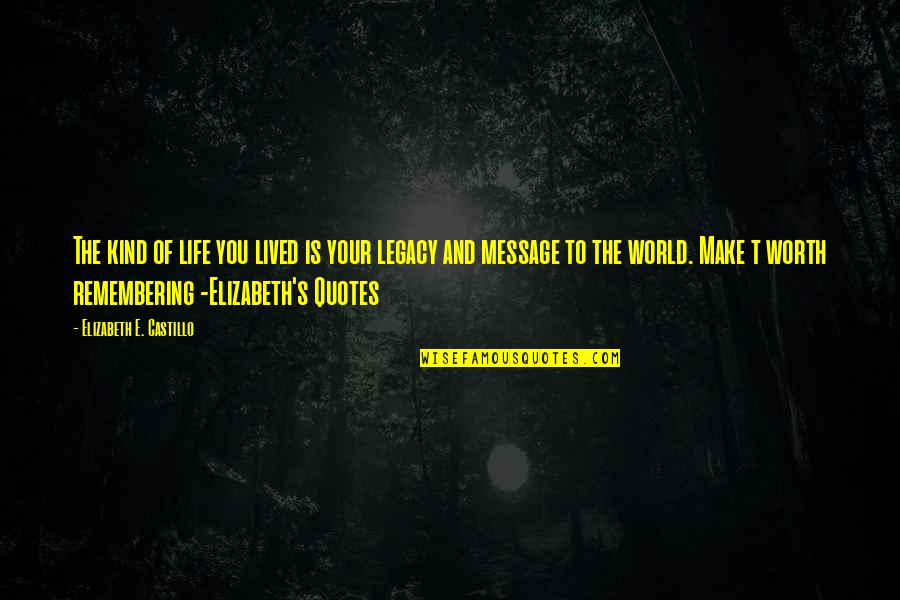 The kind of life you lived is your legacy and message to the world. Make t worth remembering -Elizabeth's Quotes
—
Elizabeth E. Castillo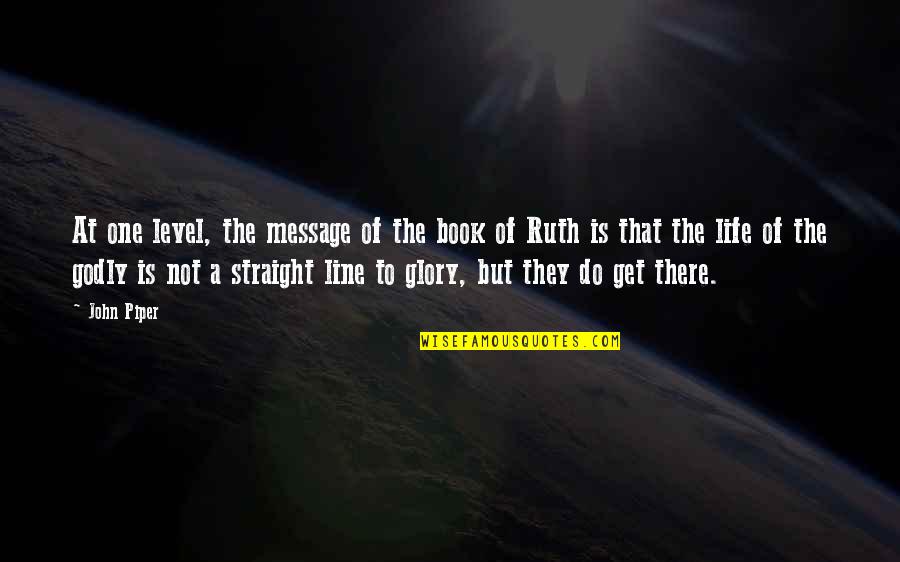 At one level, the message of the book of Ruth is that the life of the godly is not a straight line to glory, but they do get there.
—
John Piper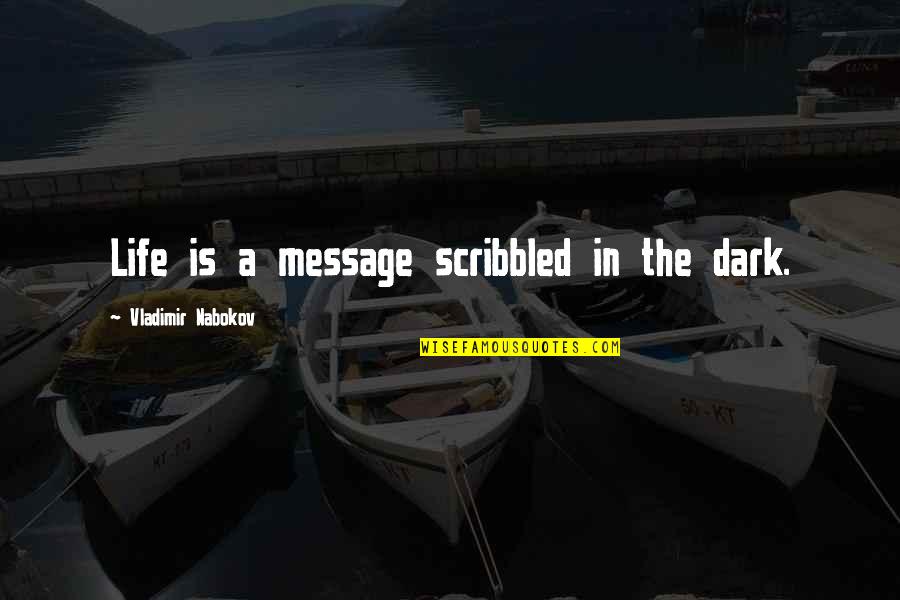 Life is a message scribbled in the dark.
—
Vladimir Nabokov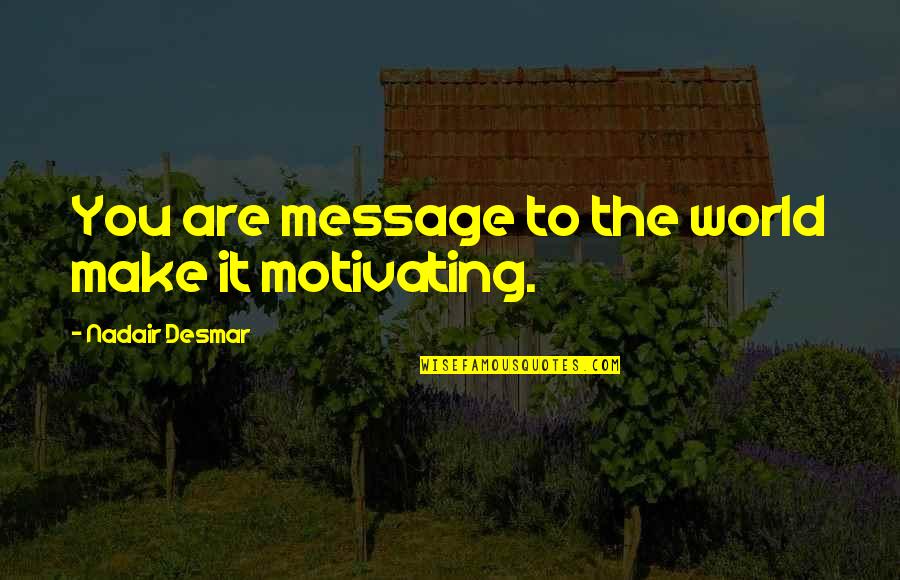 You are message to the world make it motivating.
—
Nadair Desmar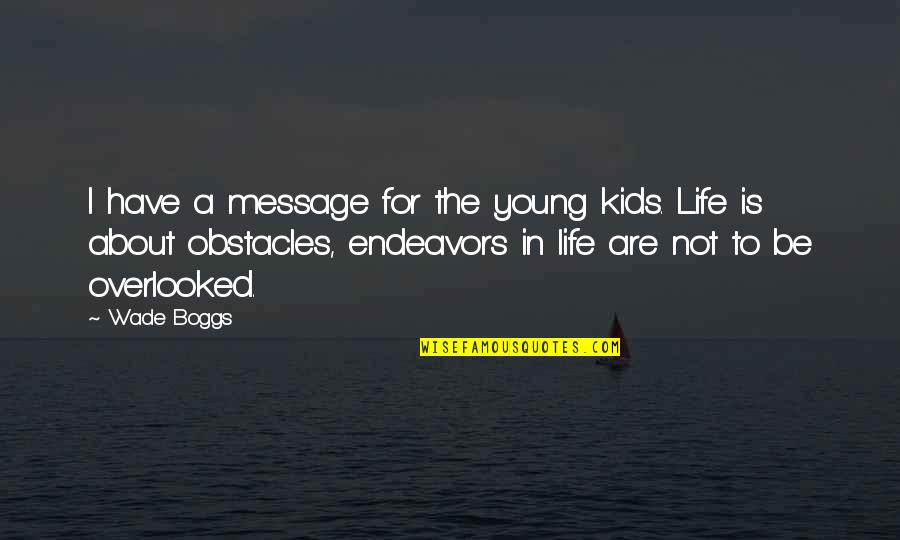 I have a message for the young kids. Life is about obstacles, endeavors in life are not to be overlooked.
—
Wade Boggs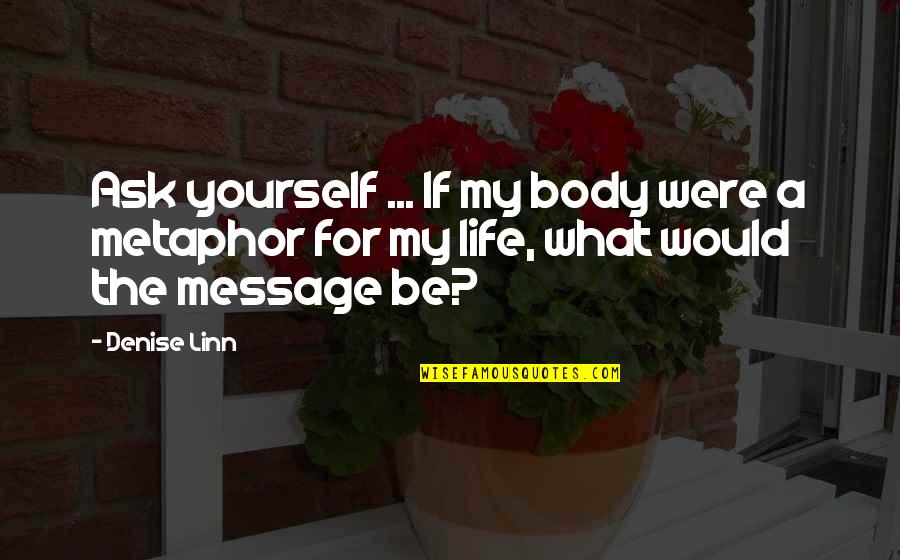 Ask yourself ... If my body were a metaphor for my life, what would the message be?
—
Denise Linn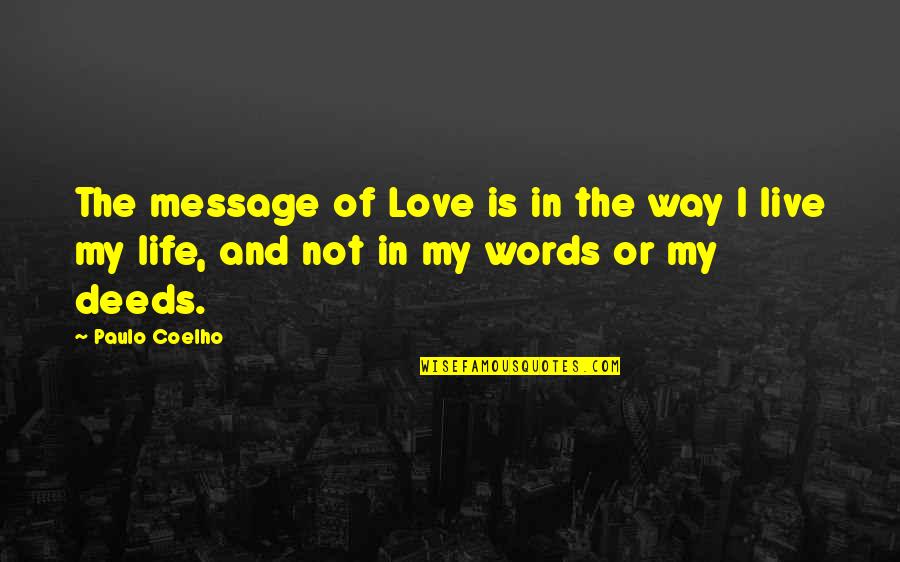 The message of Love is in the way I live my life, and not in my words or my deeds.
—
Paulo Coelho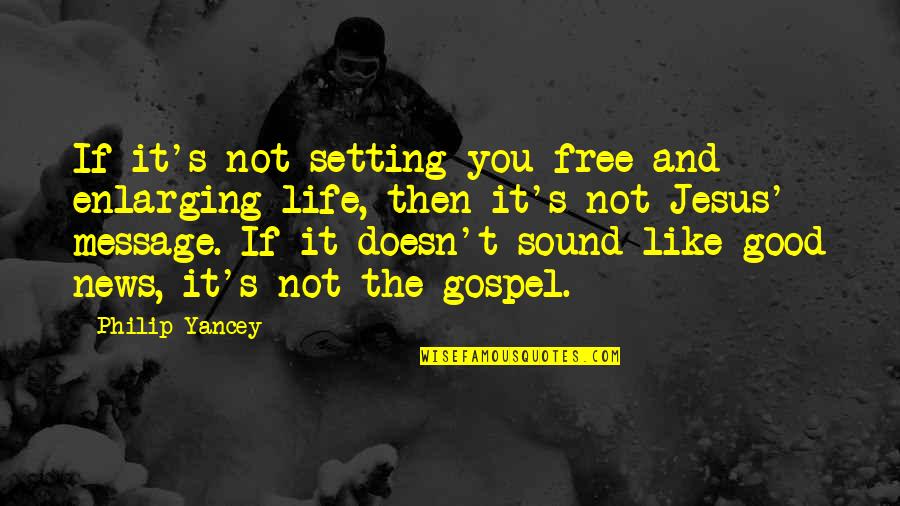 If it's not setting you free and enlarging life, then it's not Jesus' message. If it doesn't sound like good news, it's not the gospel.
—
Philip Yancey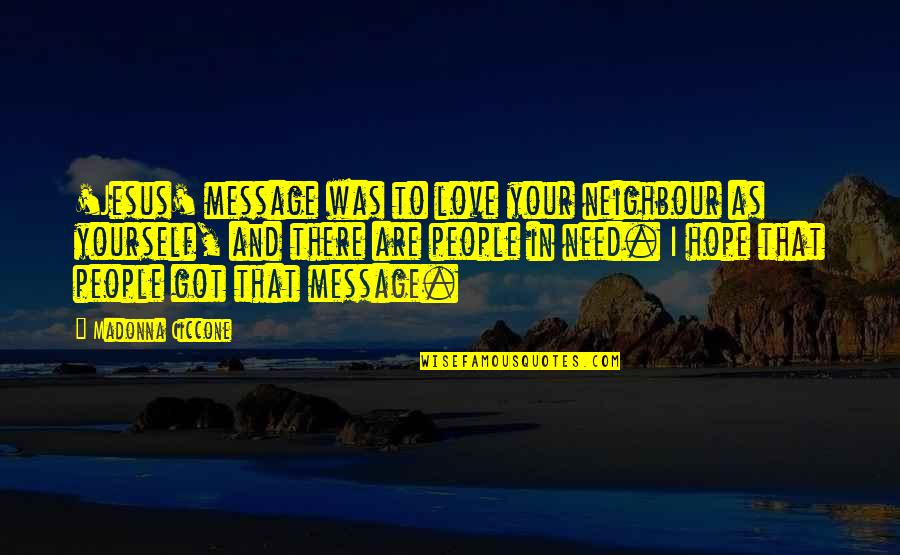 'Jesus' message was to love your neighbour as yourself, and there are people in need. I hope that people got that message. —
Madonna Ciccone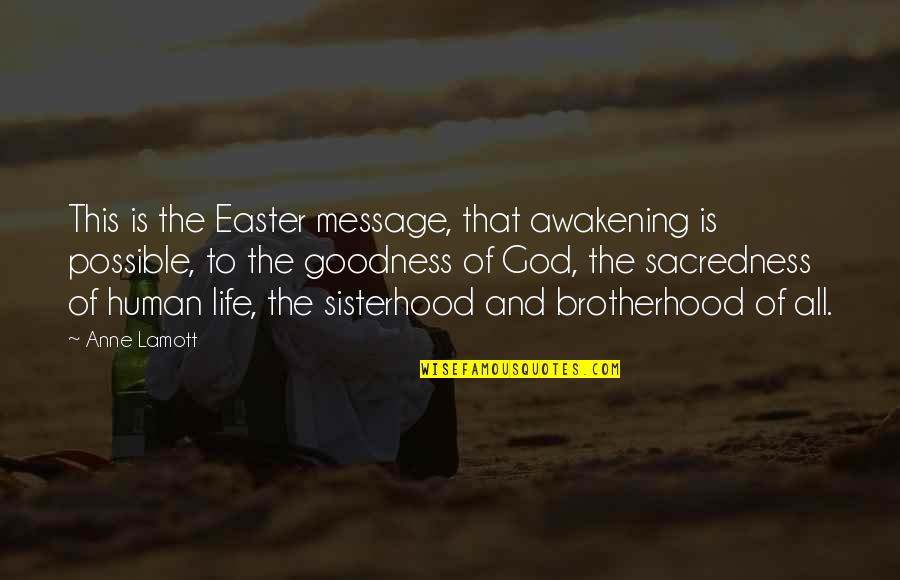 This is the Easter message, that awakening is possible, to the goodness of God, the sacredness of human life, the sisterhood and brotherhood of all. —
Anne Lamott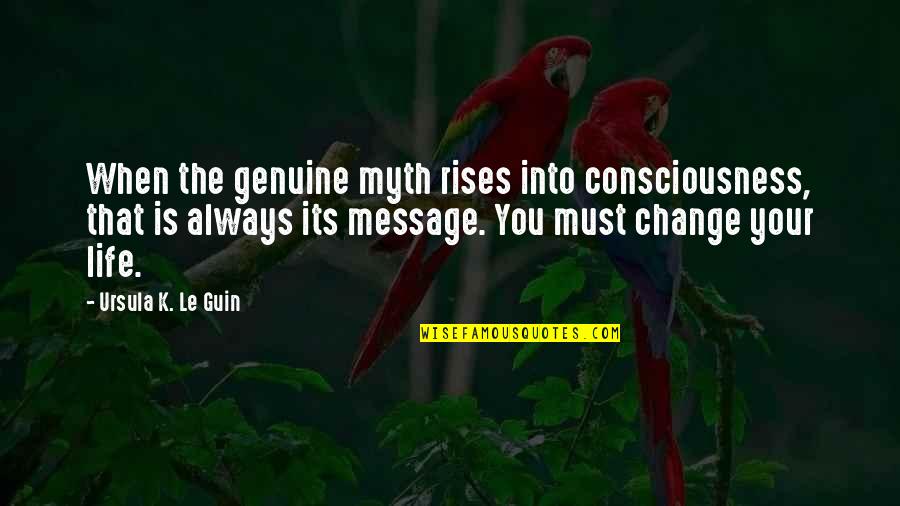 When the genuine myth rises into consciousness, that is always its message. You must change your life. —
Ursula K. Le Guin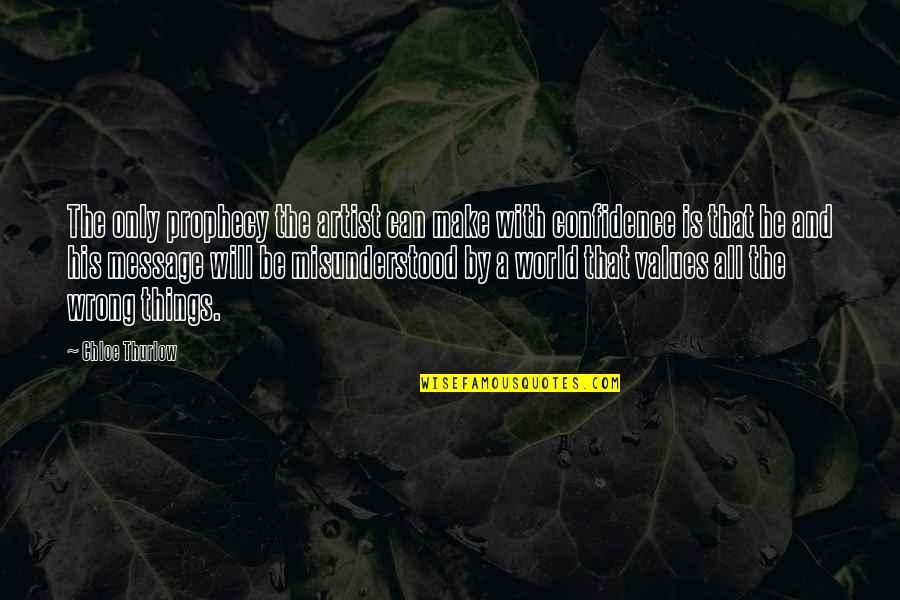 The only prophecy the artist can make with confidence is that he and his message will be misunderstood by a world that values all the wrong things. —
Chloe Thurlow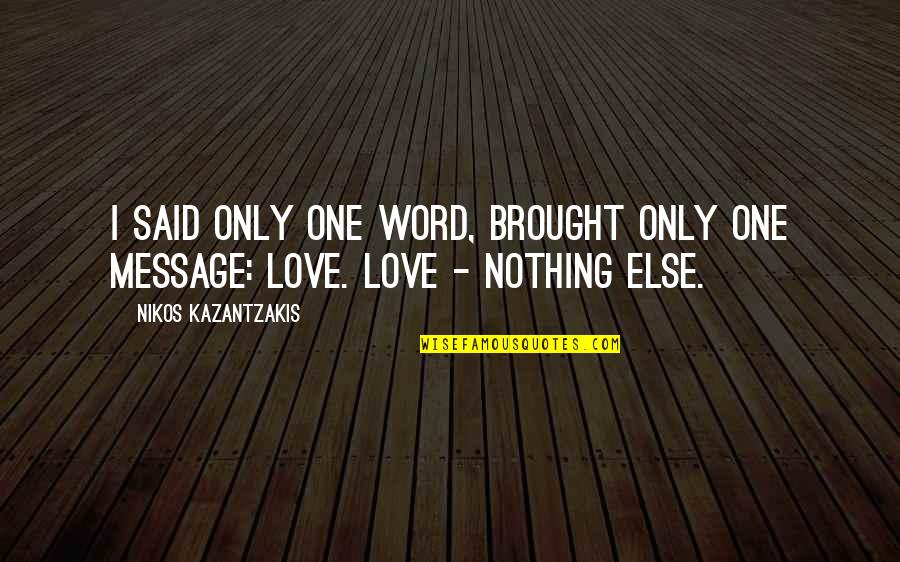 I said only one word, brought only one message: Love. Love - nothing else. —
Nikos Kazantzakis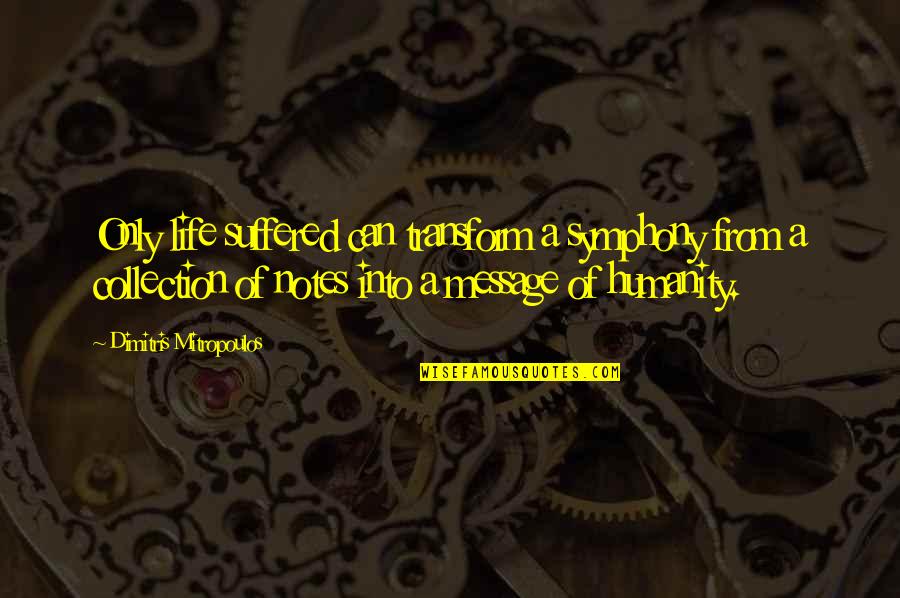 Only life suffered can transform a symphony from a collection of notes into a message of humanity. —
Dimitris Mitropoulos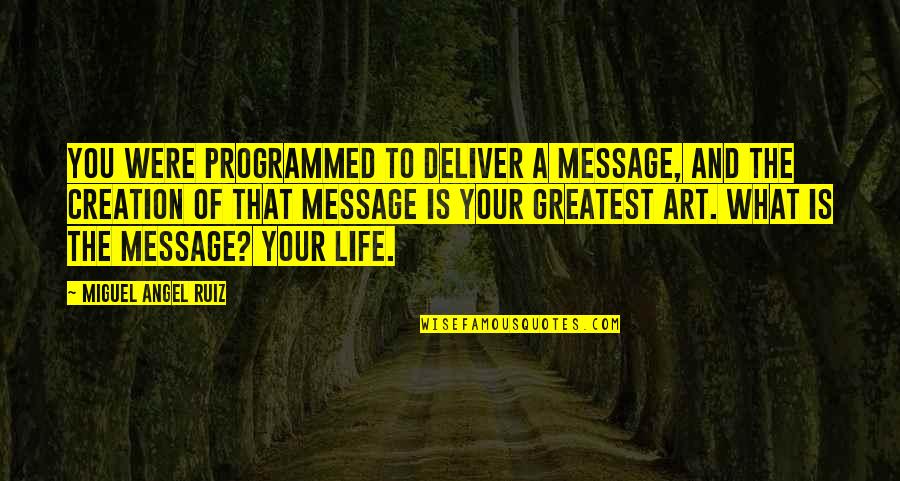 You were programmed to deliver a message, and the creation of that message is your greatest art. What is the message? Your life. —
Miguel Angel Ruiz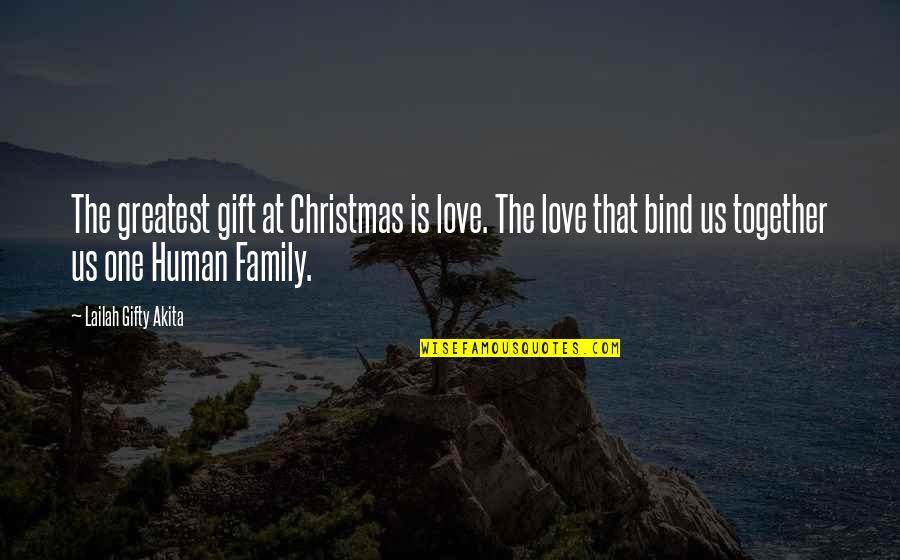 The greatest gift at Christmas is love. The love that bind us together us one Human Family. —
Lailah Gifty Akita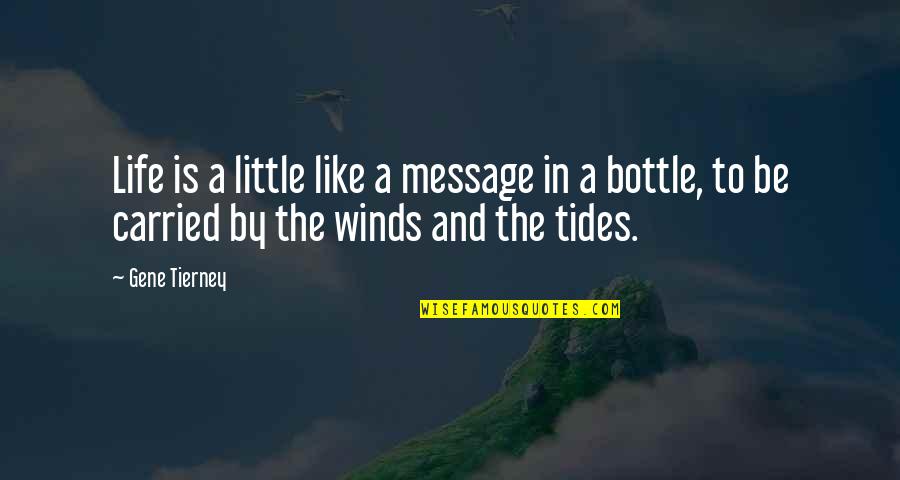 Life is a little like a message in a bottle, to be carried by the winds and the tides. —
Gene Tierney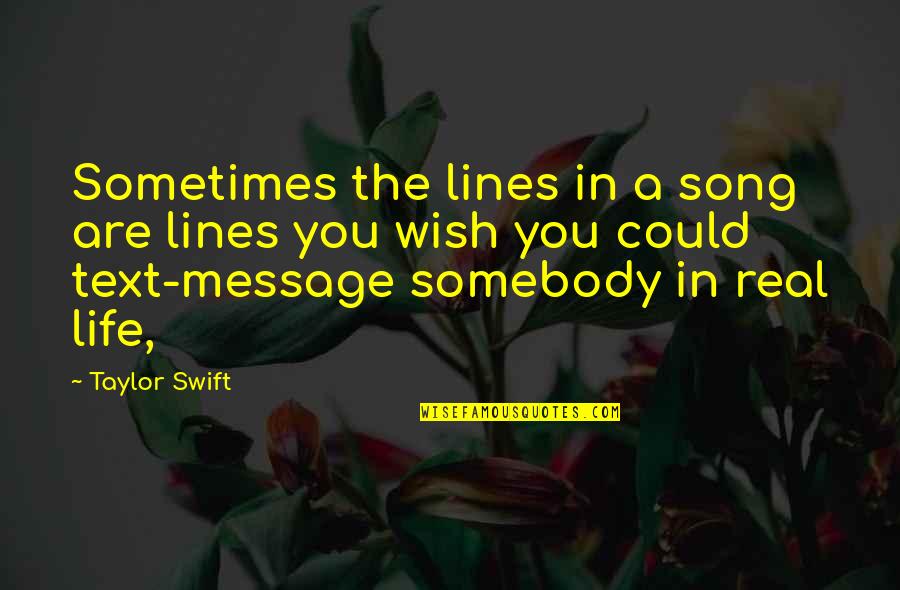 Sometimes the lines in a song are lines you wish you could text-message somebody in real life, —
Taylor Swift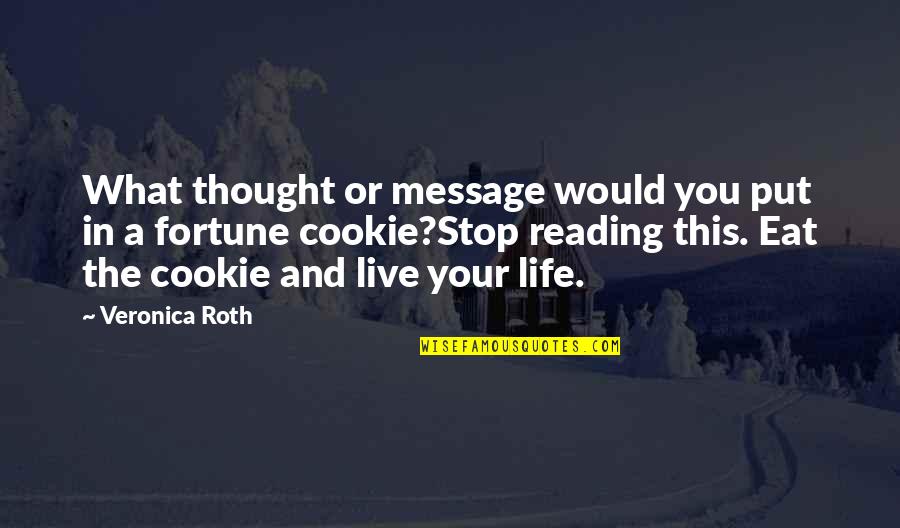 What thought or message would you put in a fortune cookie?
Stop reading this. Eat the cookie and live your life. —
Veronica Roth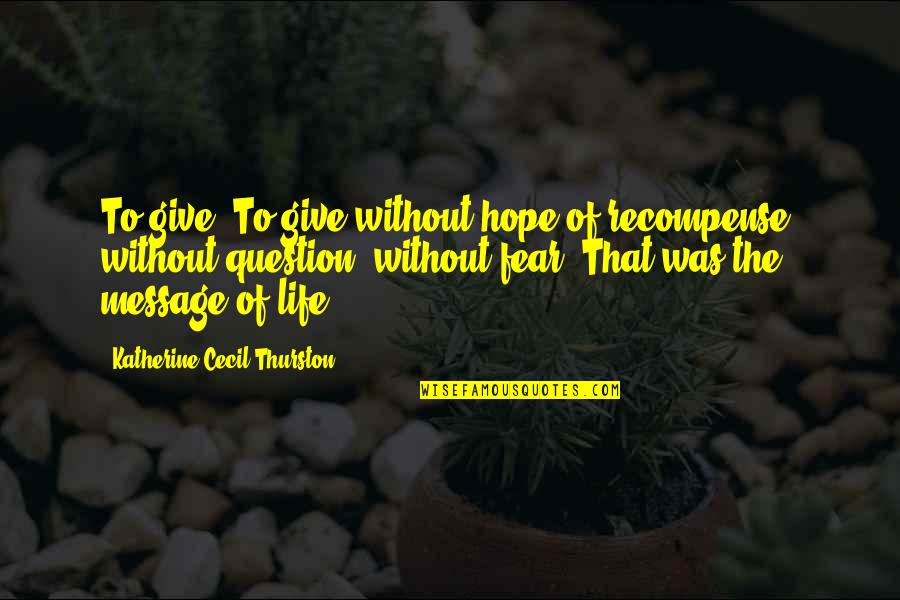 To give! To give without hope of recompense, without question, without fear! That was the message of life. —
Katherine Cecil Thurston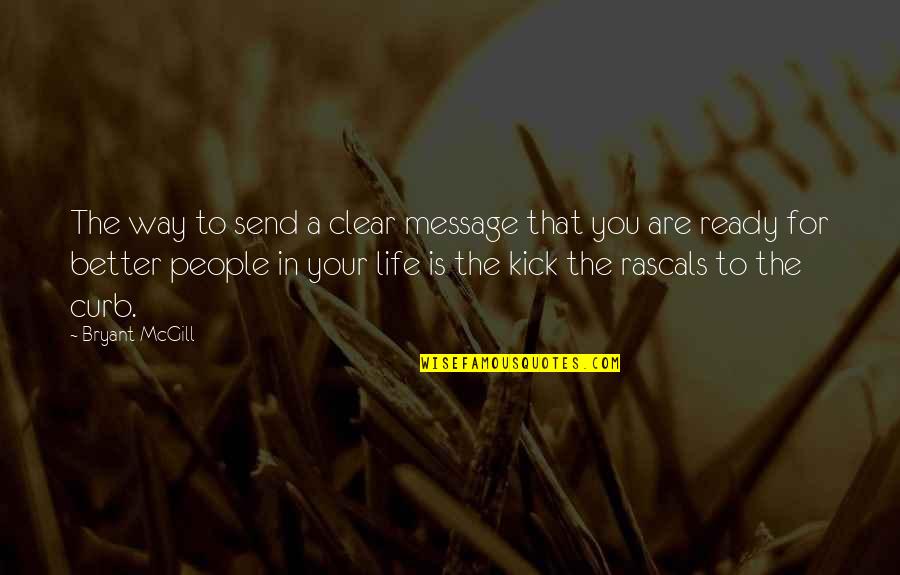 The way to send a clear message that you are ready for better people in your life is the kick the rascals to the curb. —
Bryant McGill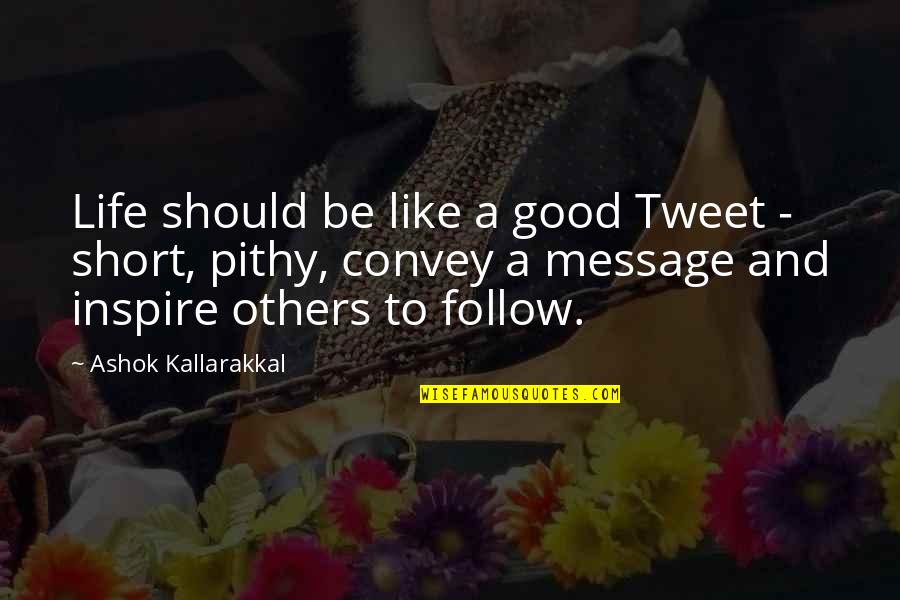 Life should be like a good Tweet - short, pithy, convey a message and inspire others to follow. —
Ashok Kallarakkal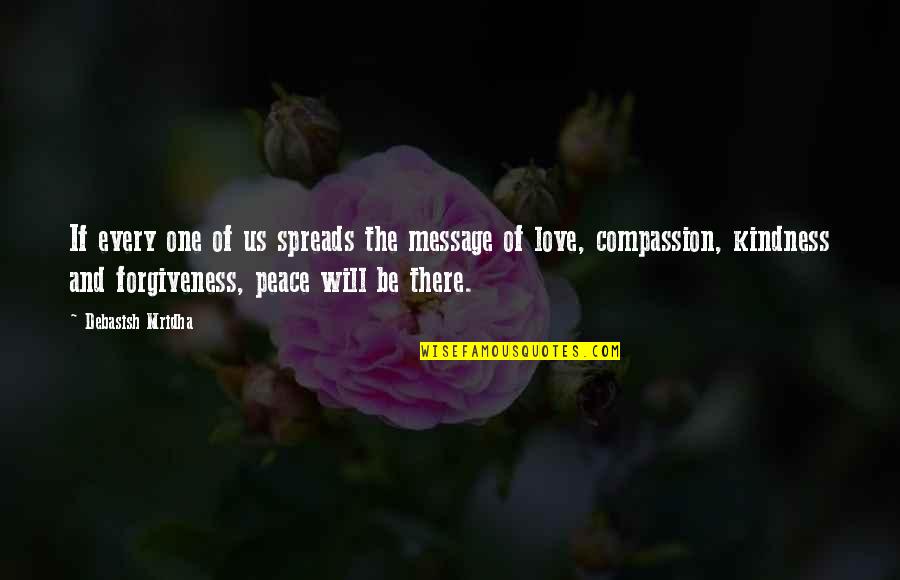 If every one of us spreads the message of love, compassion, kindness and forgiveness, peace will be there. —
Debasish Mridha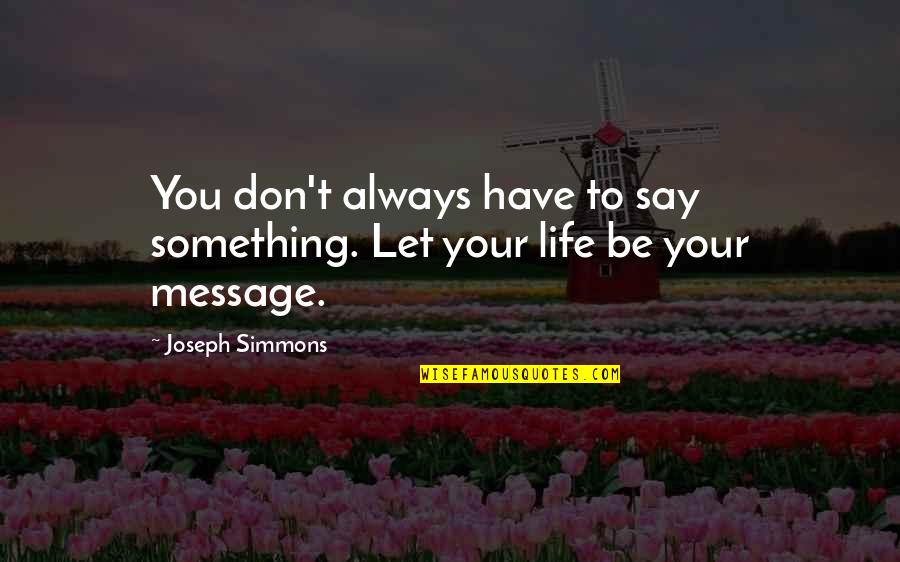 You don't always have to say something. Let your life be your message. —
Joseph Simmons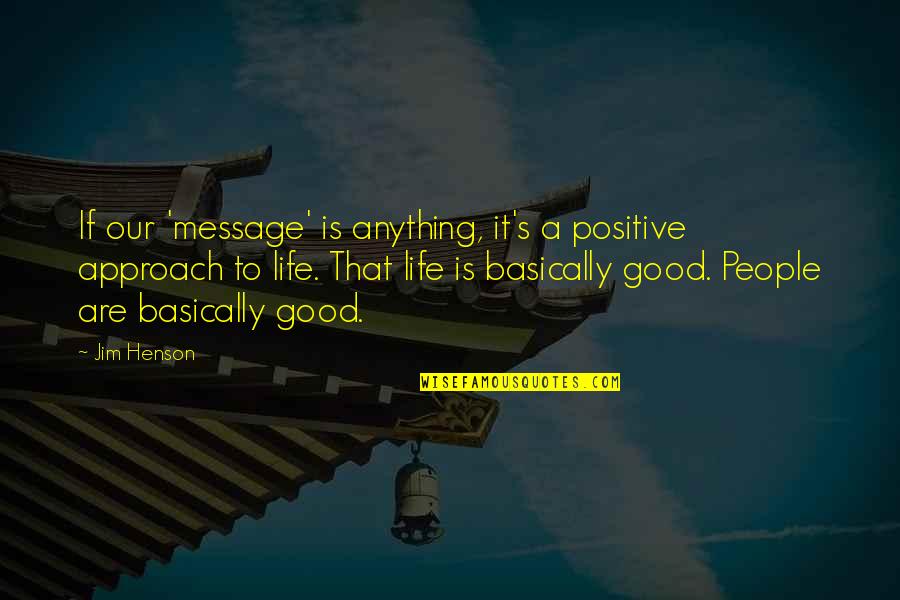 If our 'message' is anything, it's a positive approach to life. That life is basically good. People are basically good. —
Jim Henson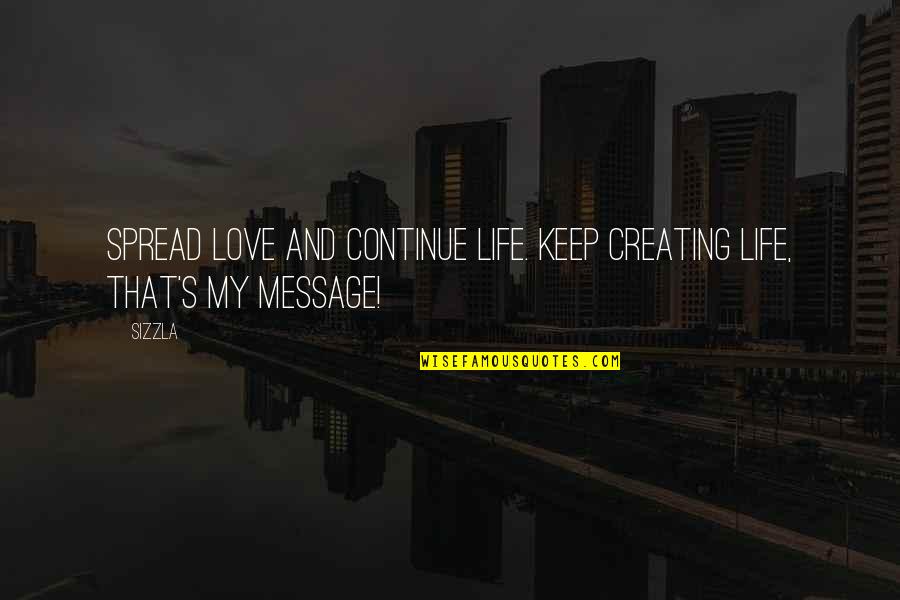 Spread love and continue life. Keep creating life, that's my message! —
Sizzla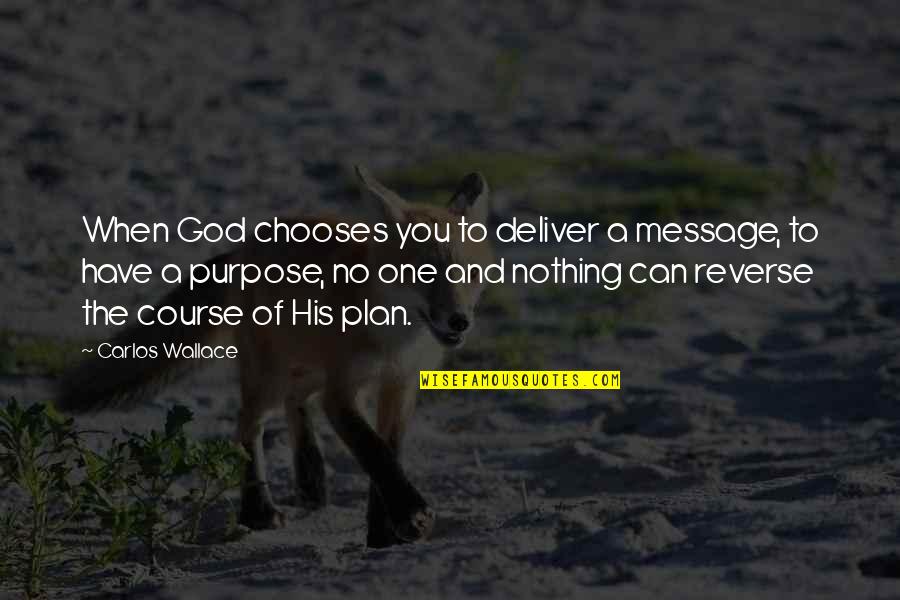 When God chooses you to deliver a message, to have a purpose, no one and nothing can reverse the course of His plan. —
Carlos Wallace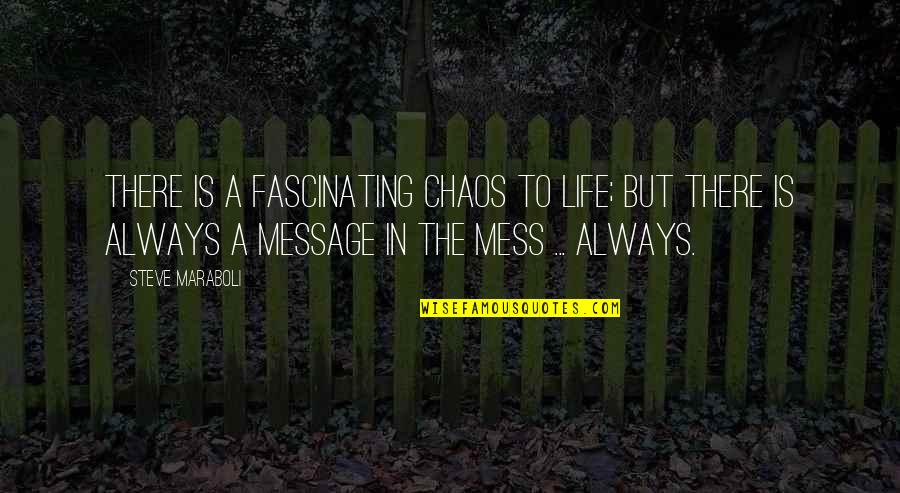 There is a fascinating chaos to life; but there is always a message in the mess ... always. —
Steve Maraboli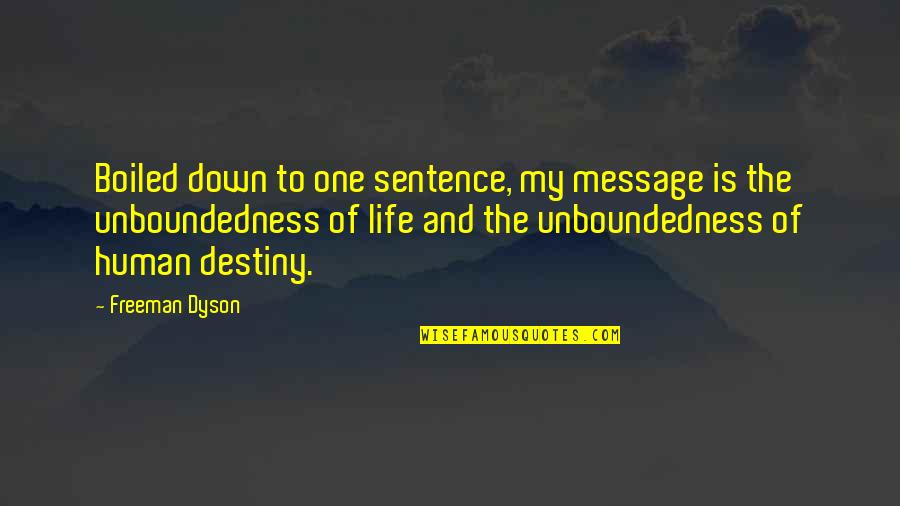 Boiled down to one sentence, my message is the unboundedness of life and the unboundedness of human destiny. —
Freeman Dyson