Best Friends Are Forever Quotes
Collection of top 36 famous quotes about Best Friends Are Forever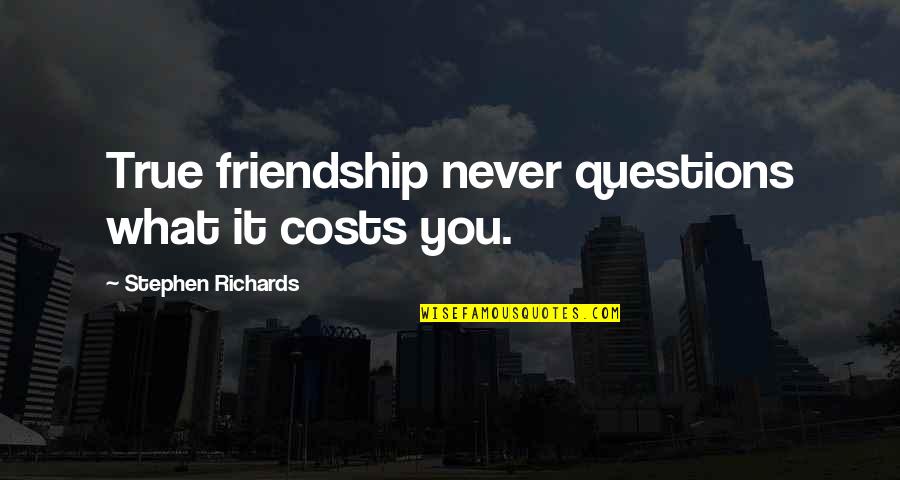 True friendship never questions what it costs you.
—
Stephen Richards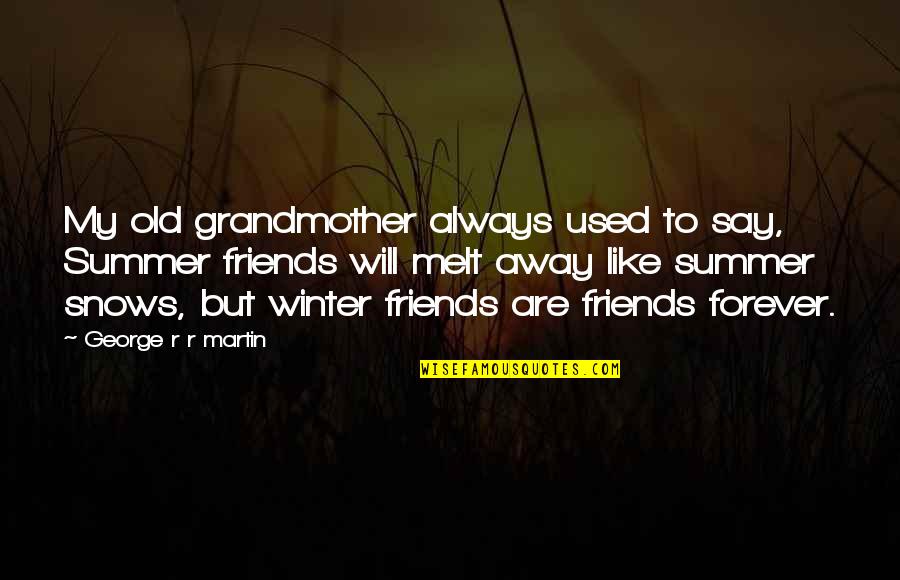 My old grandmother always used to say, Summer friends will melt away like summer snows, but winter friends are friends forever.
—
George R R Martin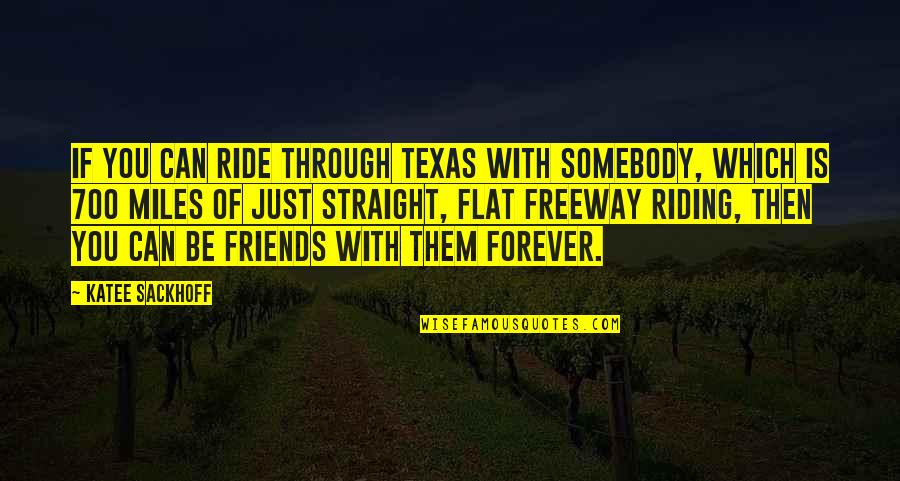 If you can ride through Texas with somebody, which is 700 miles of just straight, flat freeway riding, then you can be friends with them forever.
—
Katee Sackhoff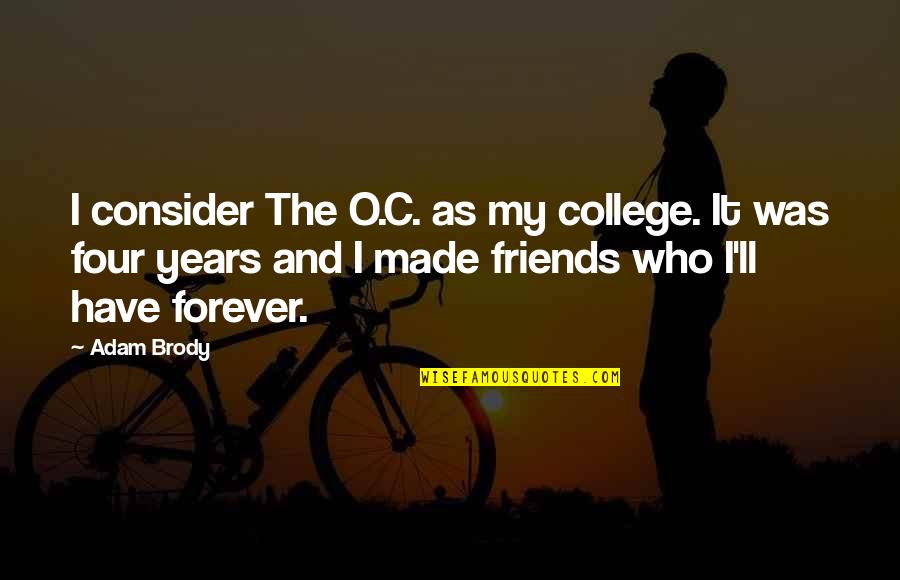 I consider The O.C. as my college. It was four years and I made friends who I'll have forever.
—
Adam Brody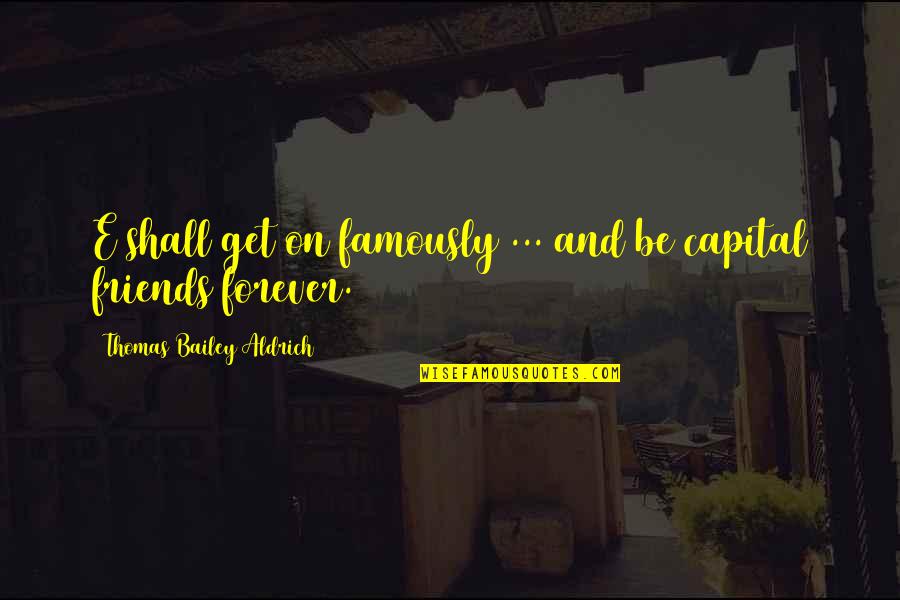 E shall get on famously ... and be capital friends forever.
—
Thomas Bailey Aldrich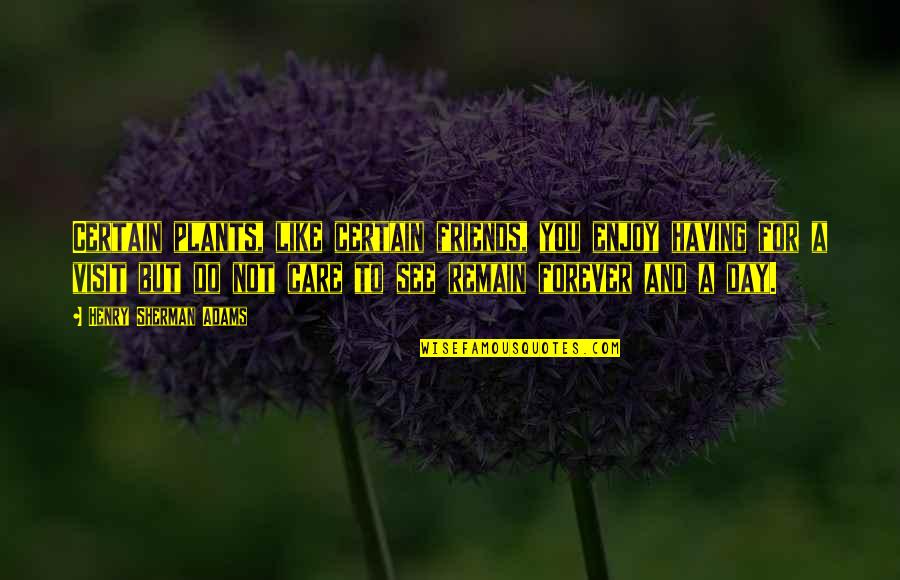 Certain plants, like certain friends, you enjoy having for a visit but do not care to see remain forever and a day.
—
Henry Sherman Adams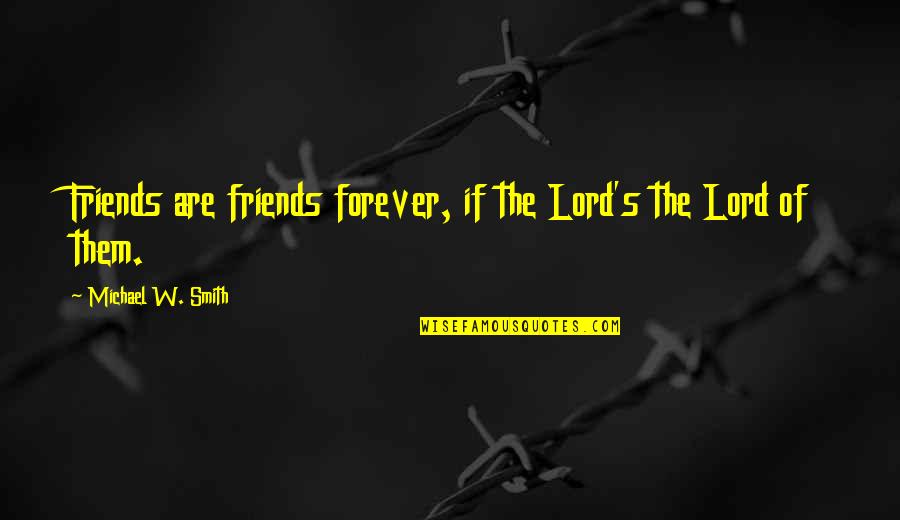 Friends are friends forever, if the Lord's the Lord of them.
—
Michael W. Smith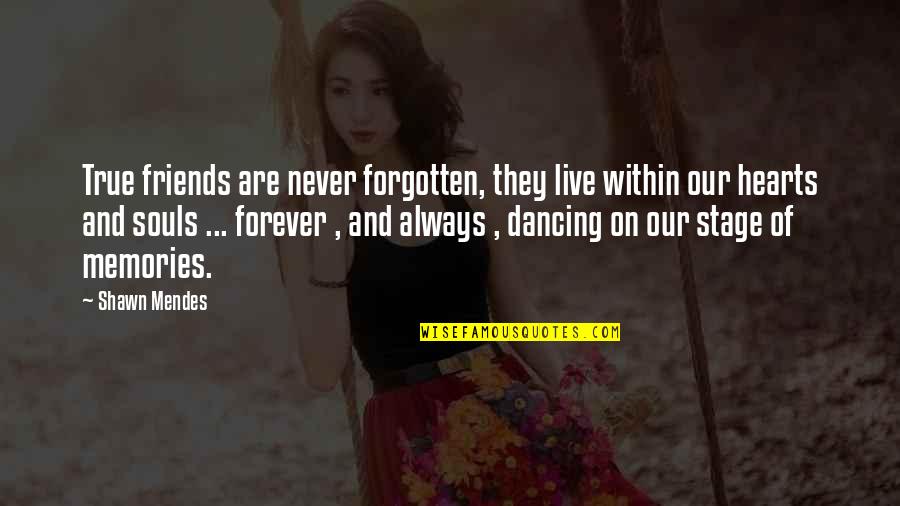 True friends are never forgotten, they live within our hearts and souls ... forever , and always , dancing on our stage of memories.
—
Shawn Mendes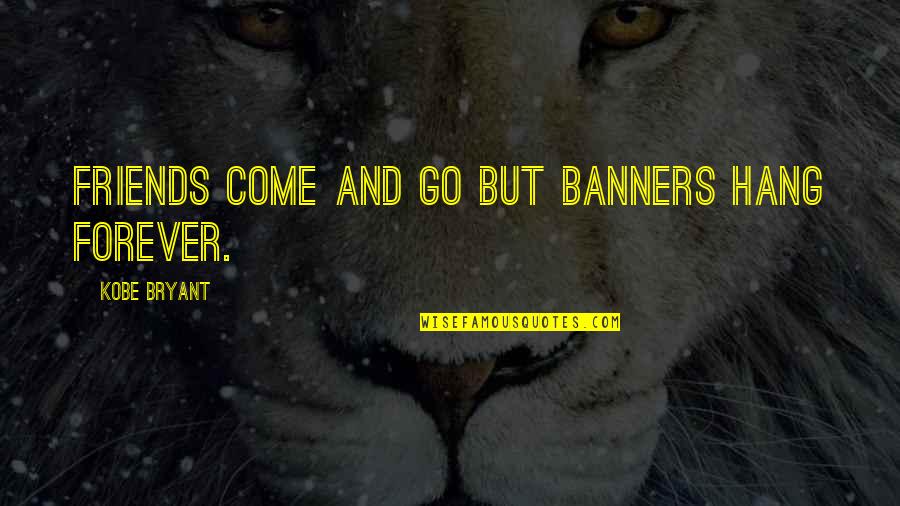 Friends come and go but banners hang forever.
—
Kobe Bryant
My closest friends in the league are Dirk Nowitzki and Rex Chapman. Although I think Michael Finley and I will be friends forever.
—
Steve Nash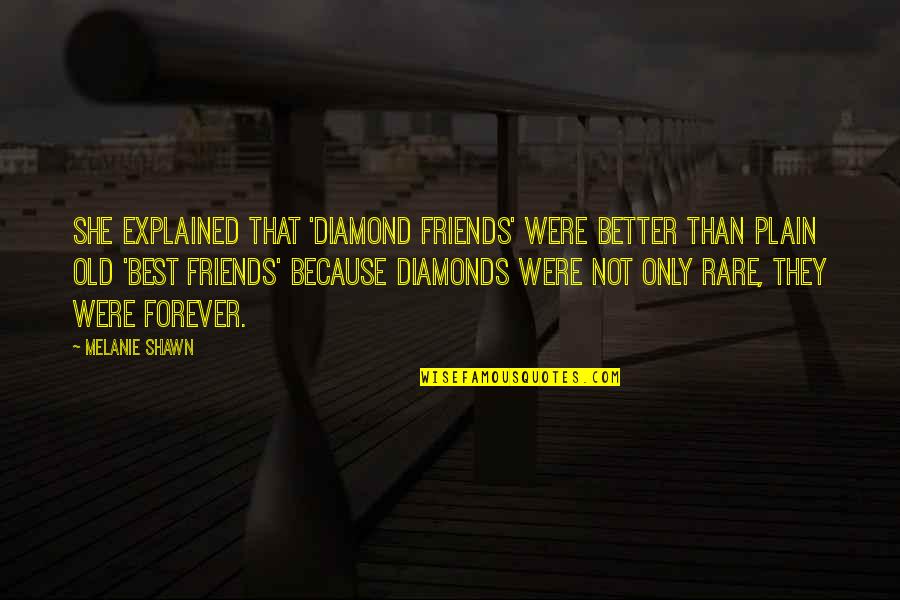 She explained that 'diamond friends' were better than plain old 'best friends' because diamonds were not only rare, they were forever. —
Melanie Shawn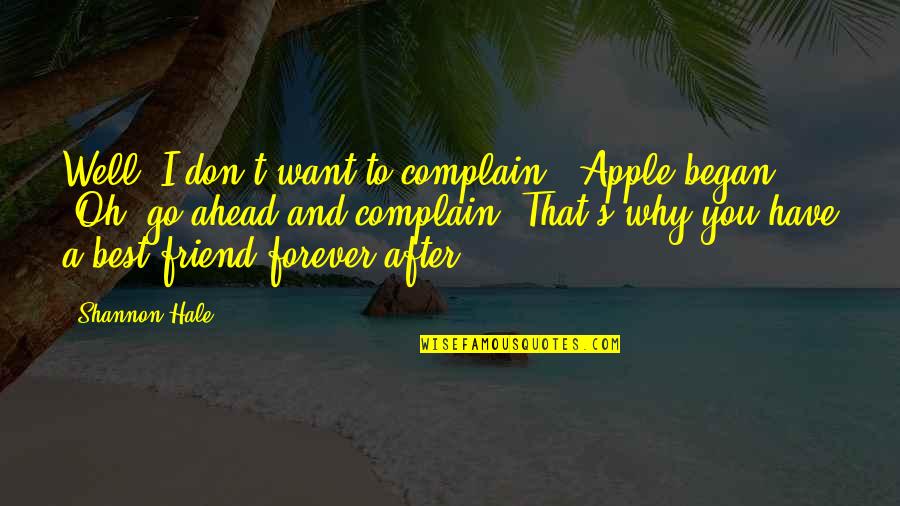 Well, I don't want to complain," Apple began. "Oh, go ahead and complain. That's why you have a best friend forever after. —
Shannon Hale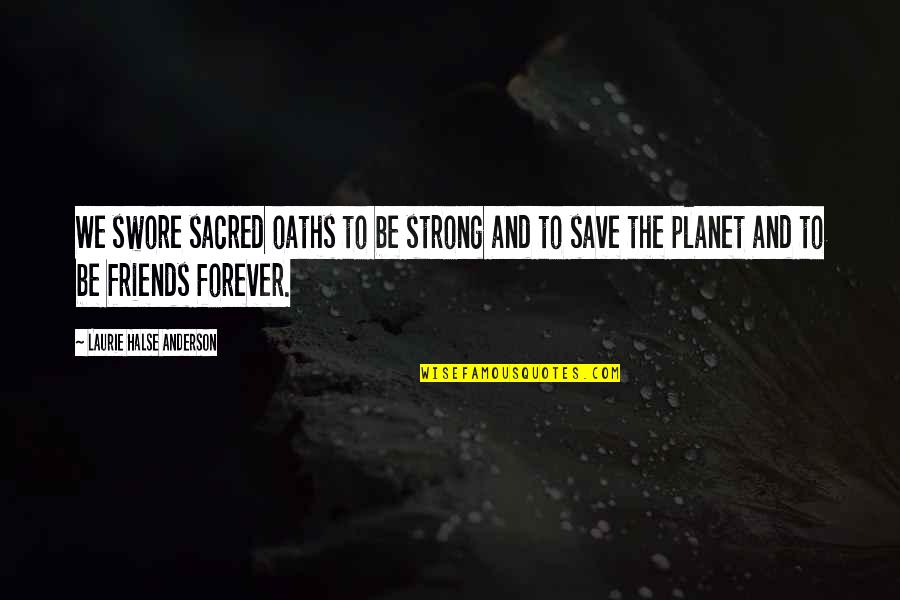 We swore sacred oaths to be strong and to save the planet and to be friends forever. —
Laurie Halse Anderson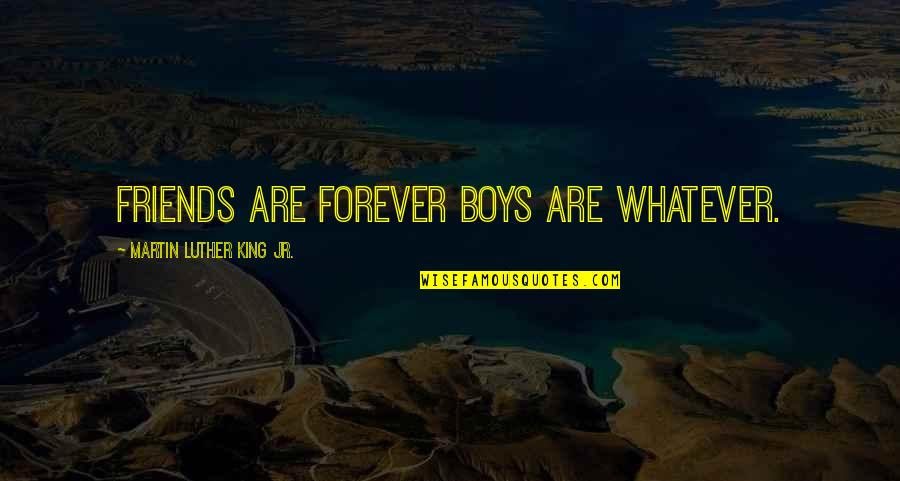 Friends are forever Boys are whatever. —
Martin Luther King Jr.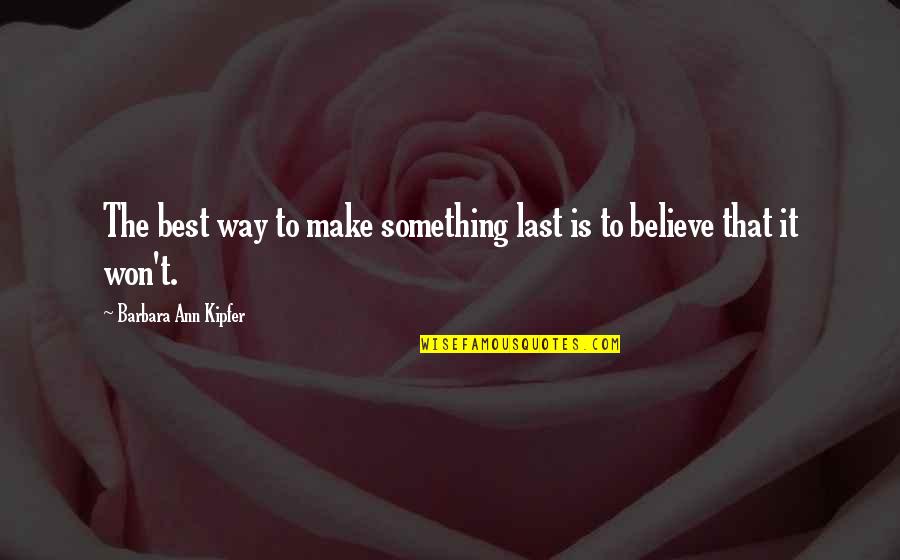 The best way to make something last is to believe that it won't. —
Barbara Ann Kipfer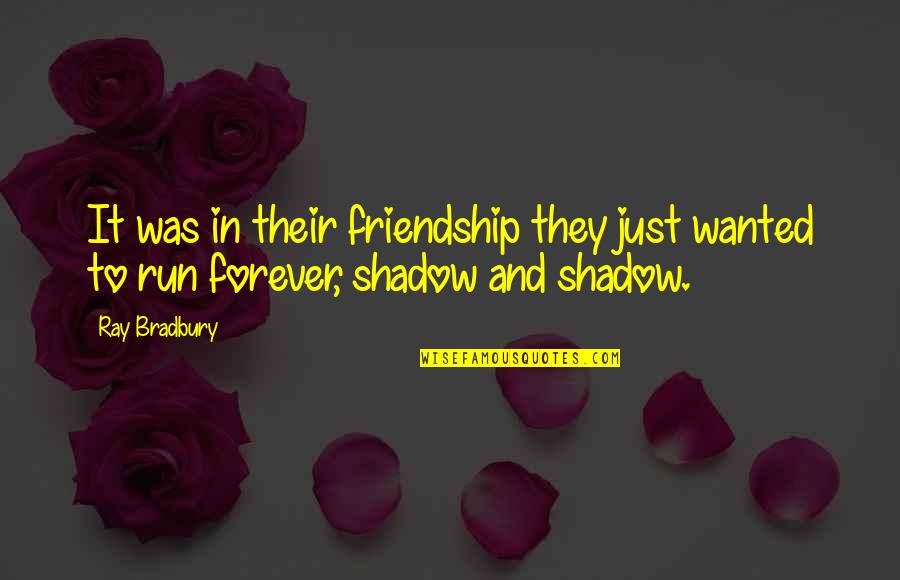 It was in their friendship they just wanted to run forever, shadow and shadow. —
Ray Bradbury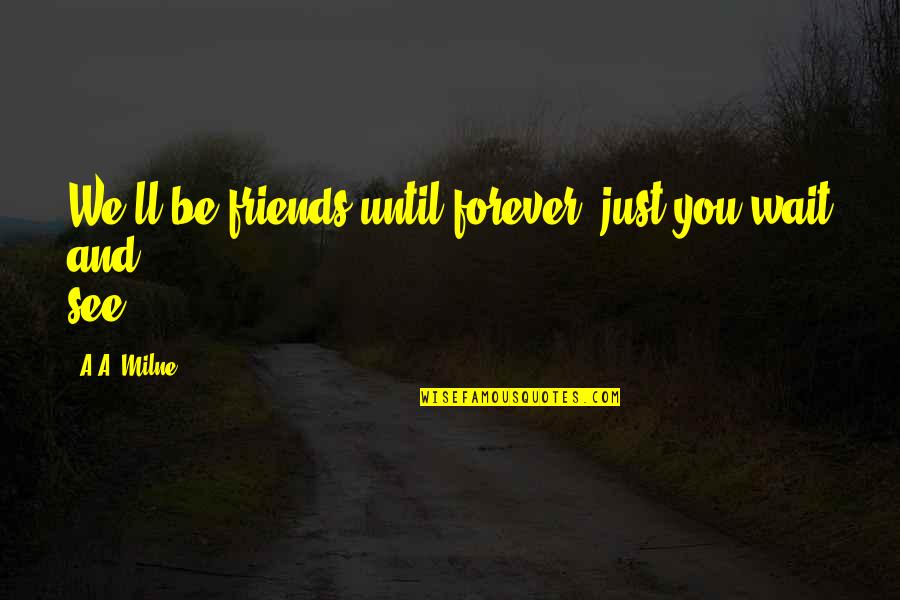 We'll be friends until forever, just you wait and see —
A.A. Milne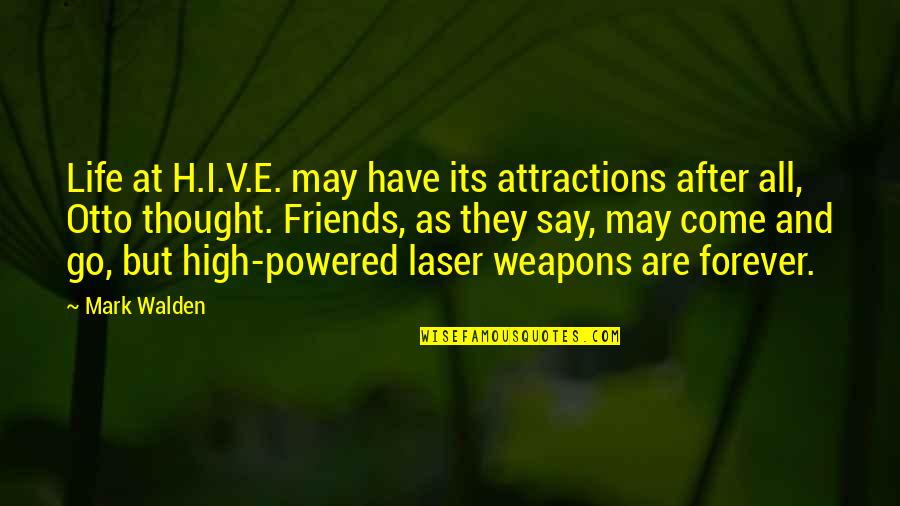 Life at H.I.V.E. may have its attractions after all, Otto thought. Friends, as they say, may come and go, but high-powered laser weapons are forever. —
Mark Walden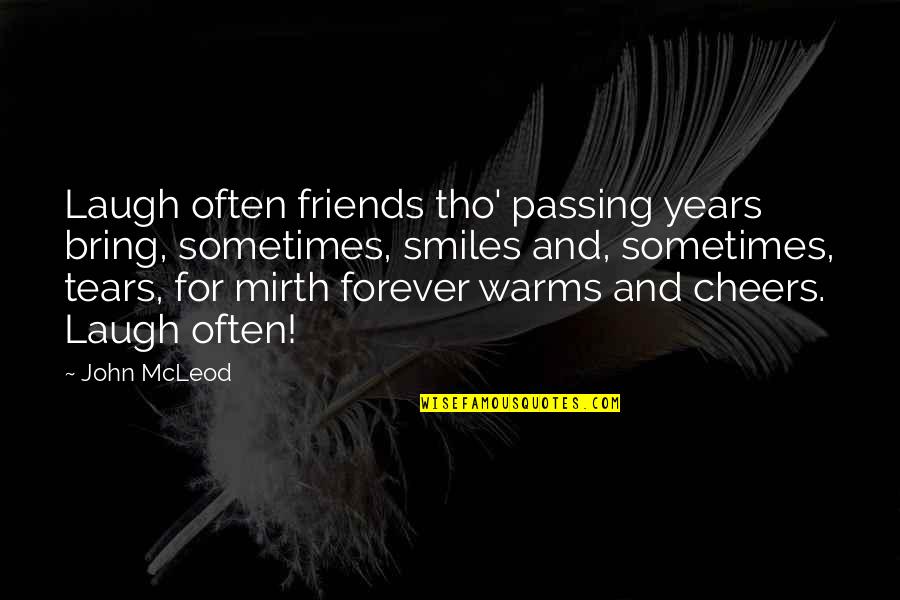 Laugh often friends tho' passing years bring, sometimes, smiles and, sometimes, tears, for mirth forever warms and cheers. Laugh often! —
John McLeod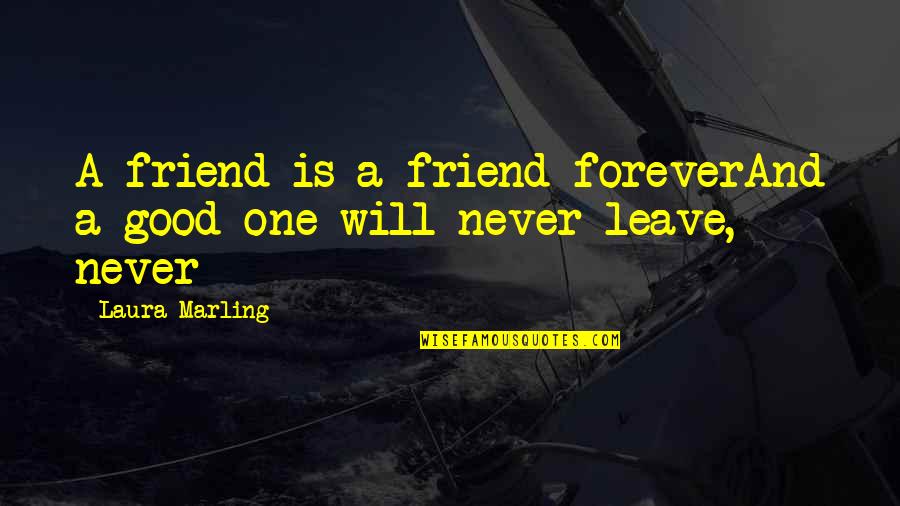 A friend is a friend forever
And a good one will never leave, never —
Laura Marling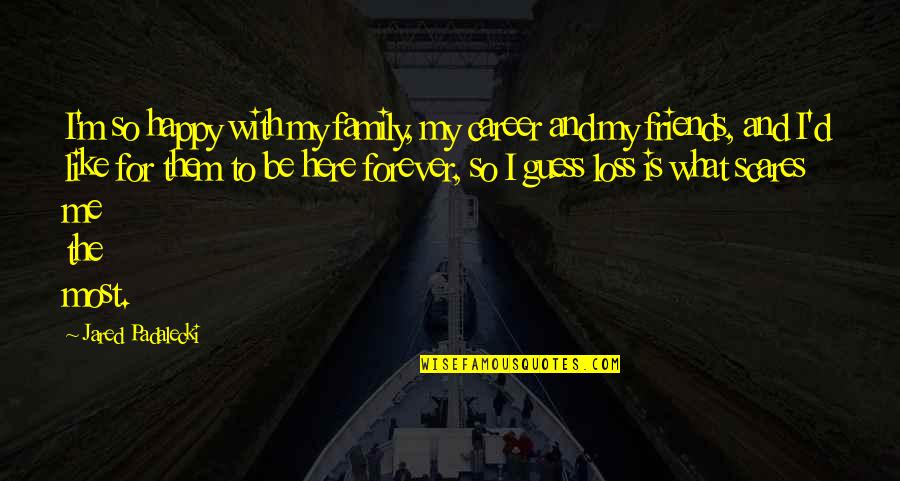 I'm so happy with my family, my career and my friends, and I'd like for them to be here forever, so I guess loss is what scares me the most. —
Jared Padalecki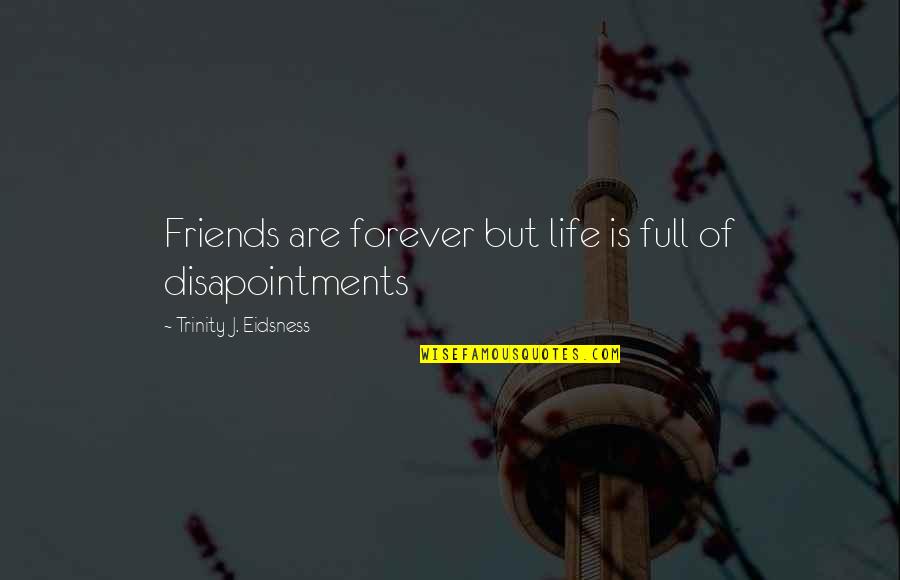 Friends are forever but life is full of disapointments —
Trinity J. Eidsness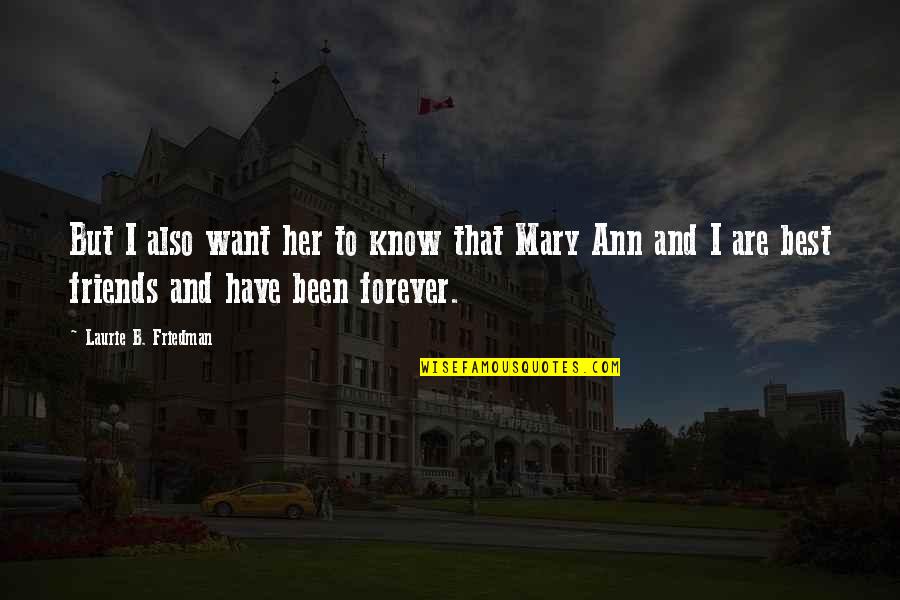 But I also want her to know that Mary Ann and I are best friends and have been forever. —
Laurie B. Friedman
Best friends are forever
. That's why they're called BFFs. —
Lauren Conrad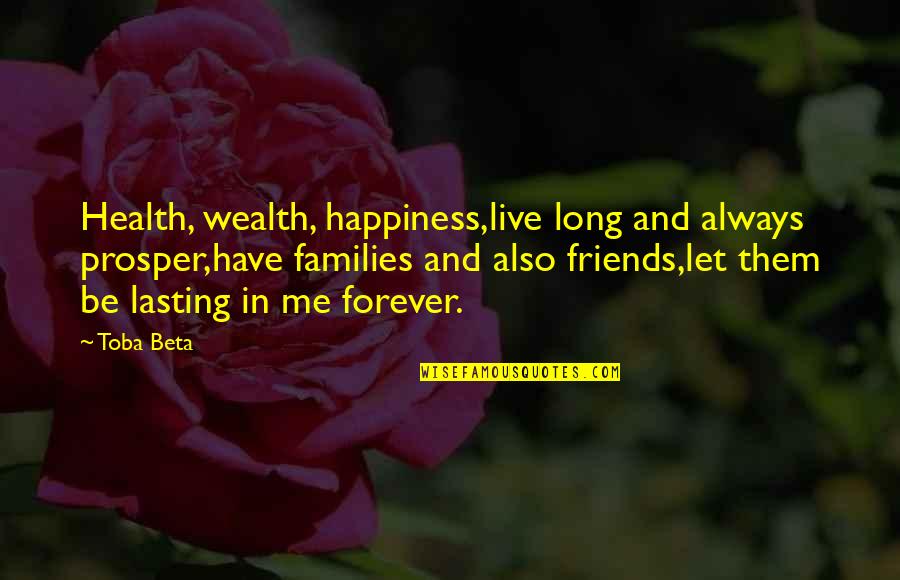 Health, wealth, happiness,
live long and always prosper,
have families and also friends,
let them be lasting in me forever. —
Toba Beta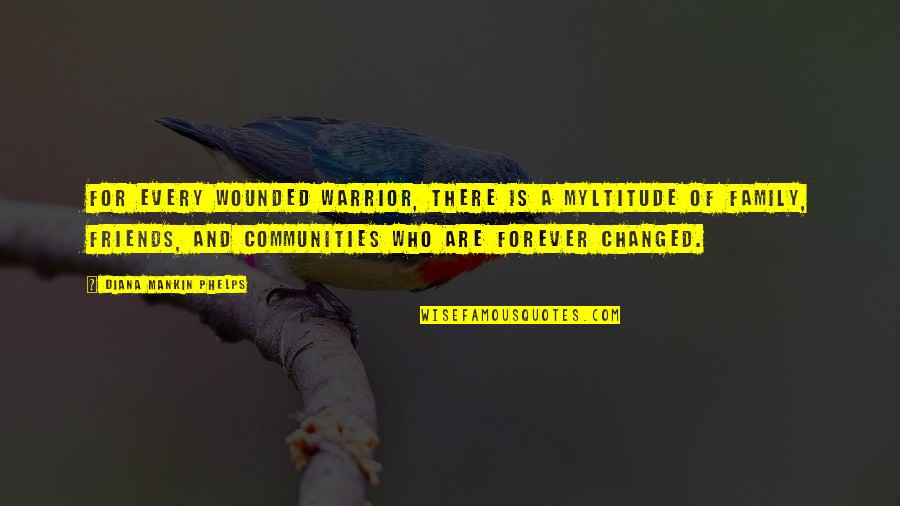 For every wounded warrior, there is a myltitude of family, friends, and communities who are forever changed. —
Diana Mankin Phelps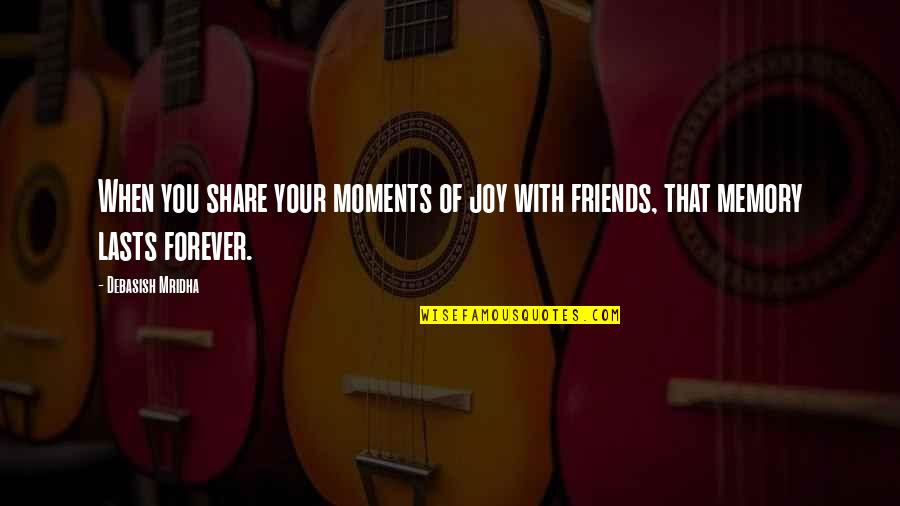 When you share your moments of joy with friends, that memory lasts forever. —
Debasish Mridha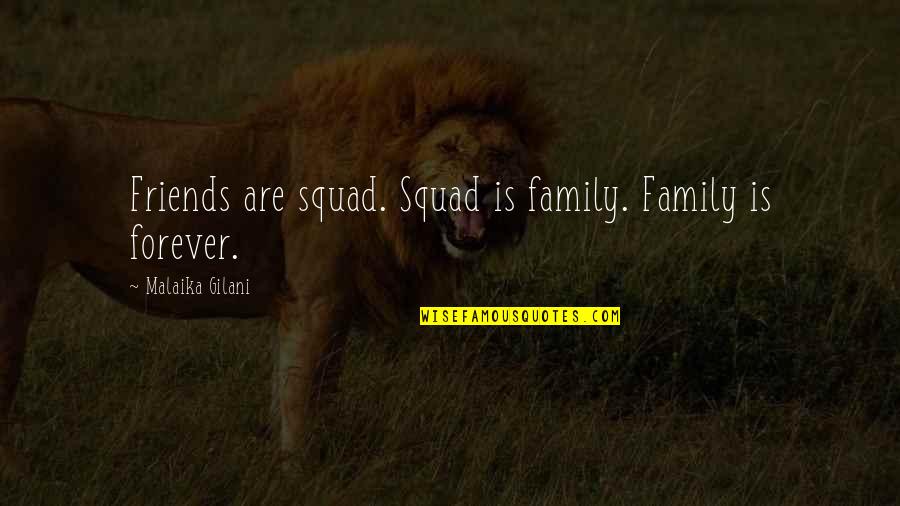 Friends are squad. Squad is family. Family is forever. —
Malaika Gilani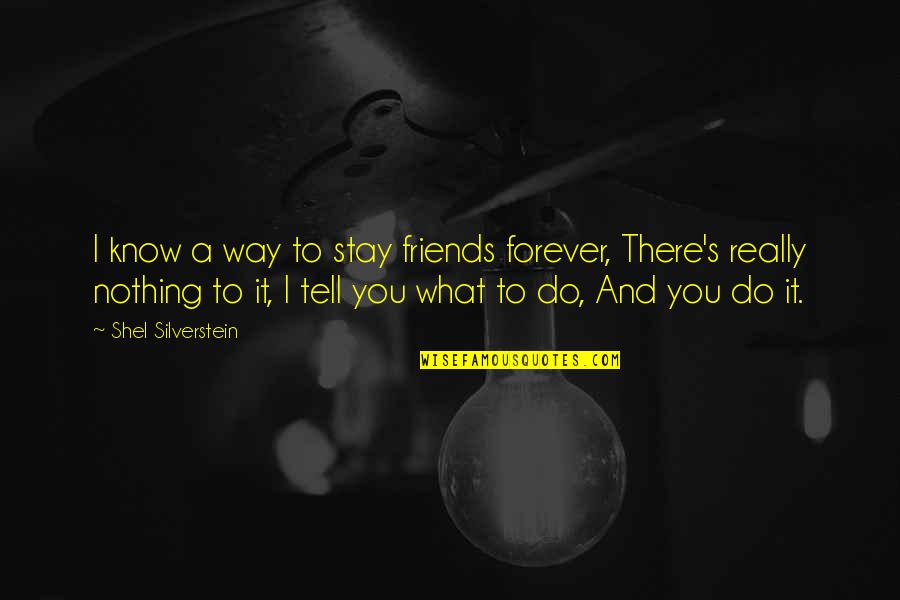 I know a way to stay friends forever, There's really nothing to it, I tell you what to do, And you do it. —
Shel Silverstein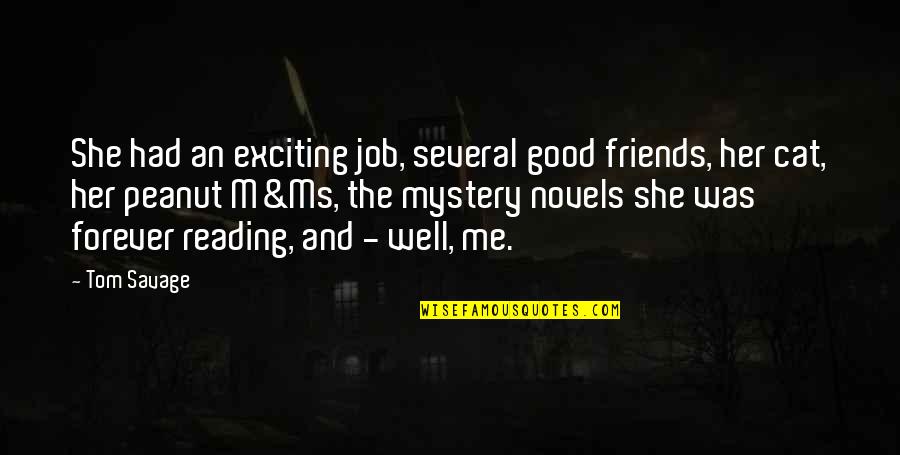 She had an exciting job, several good friends, her cat, her peanut M&Ms, the mystery novels she was forever reading, and - well, me. —
Tom Savage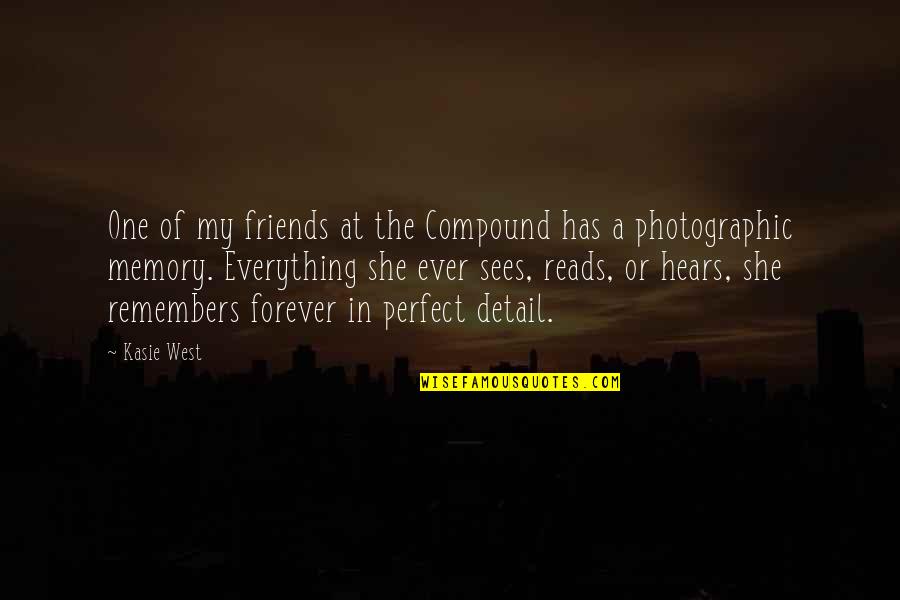 One of my friends at the Compound has a photographic memory. Everything she ever sees, reads, or hears, she remembers forever in perfect detail. —
Kasie West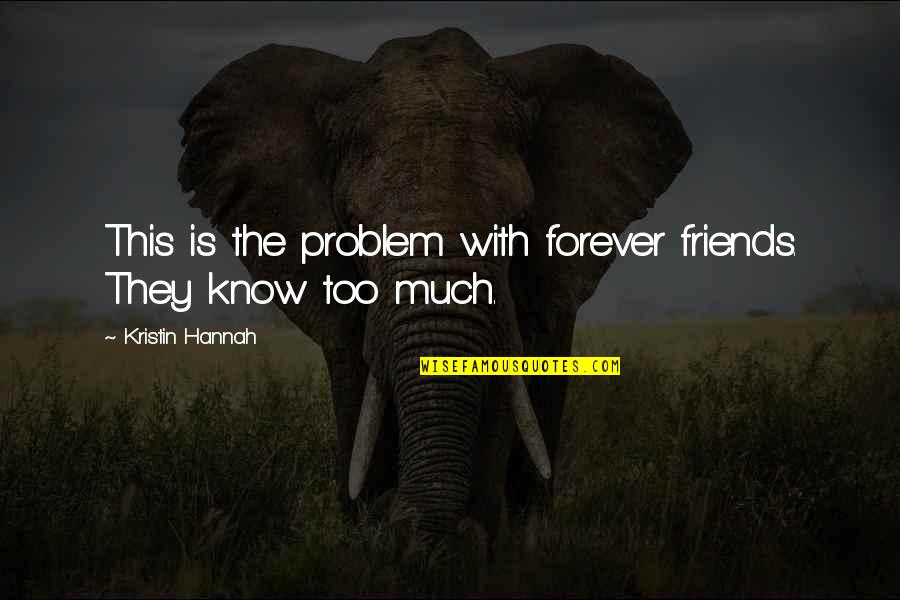 This is the problem with forever friends. They know too much. —
Kristin Hannah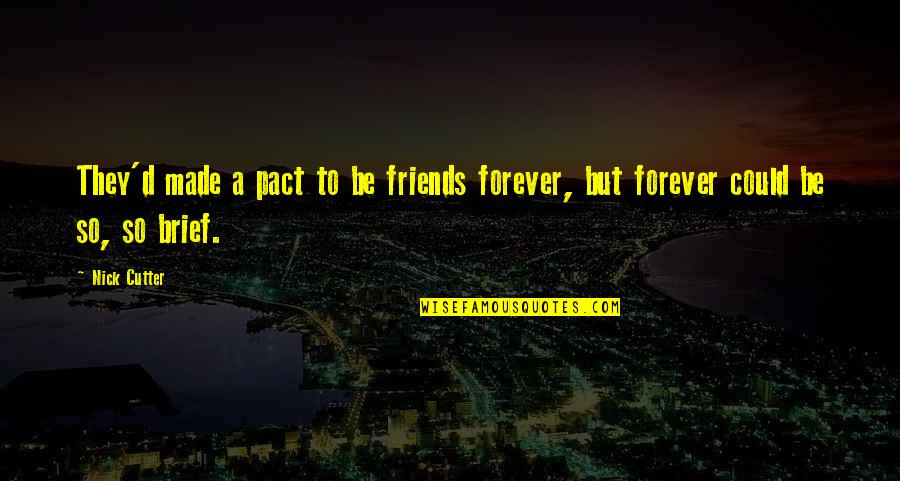 They'd made a pact to be friends forever, but forever could be so, so brief. —
Nick Cutter