Best Doubting Quotes
Collection of top 36 famous quotes about Best Doubting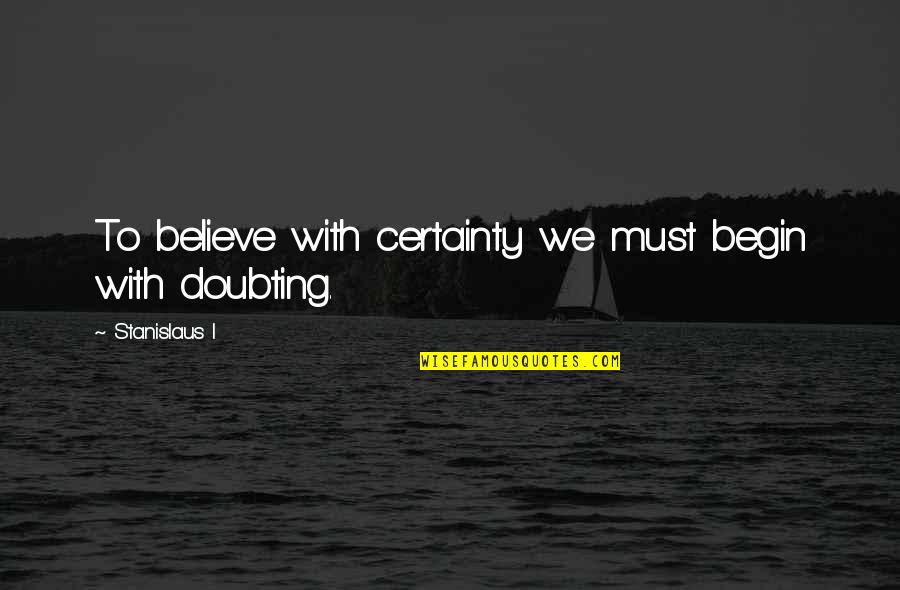 To believe with certainty we must begin with doubting.
—
Stanislaus I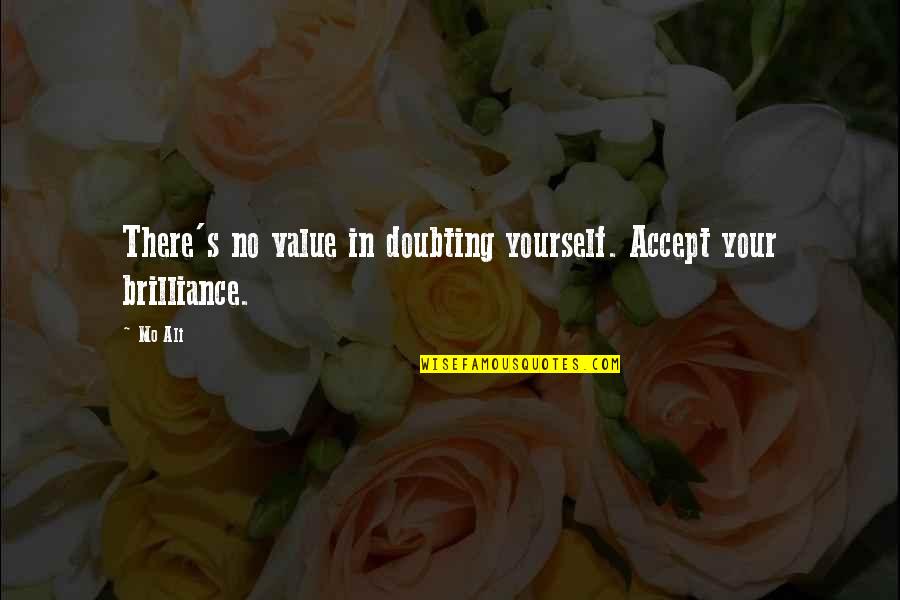 There's no value in doubting yourself. Accept your brilliance.
—
Mo Ali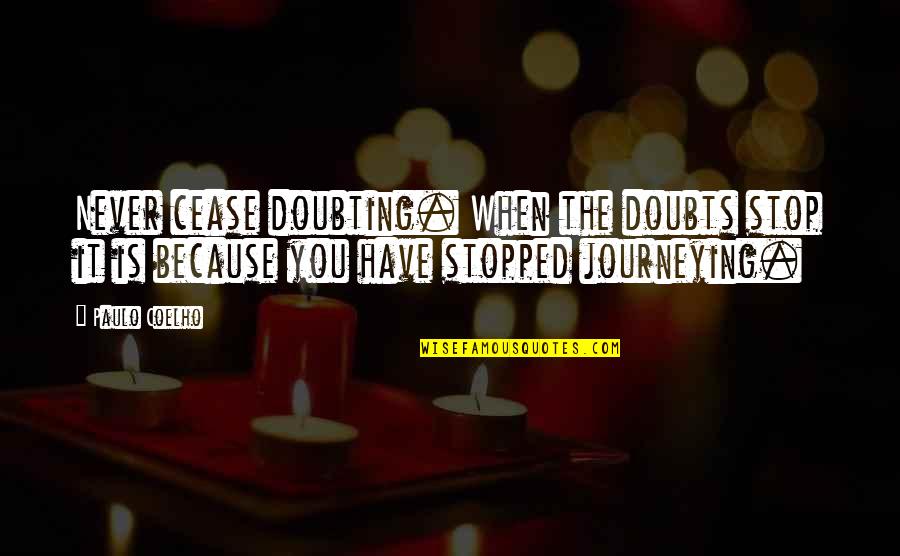 Never cease doubting. When the doubts stop it is because you have stopped journeying.
—
Paulo Coelho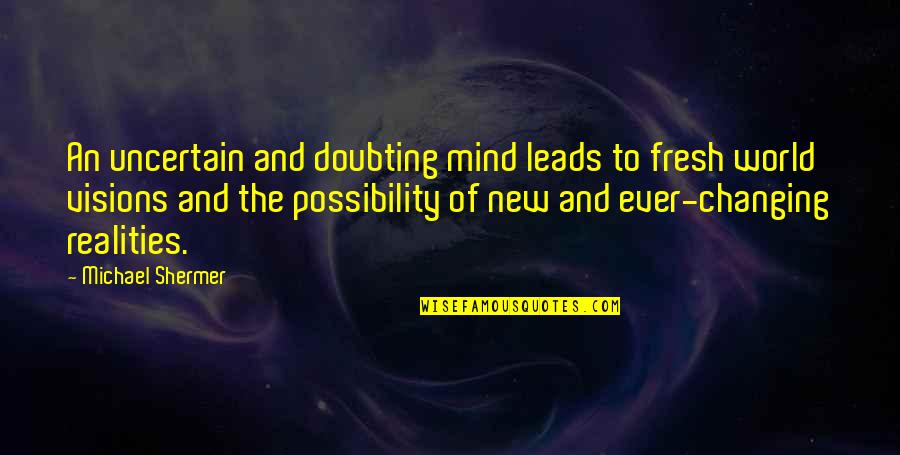 An uncertain and doubting mind leads to fresh world visions and the possibility of new and ever-changing realities.
—
Michael Shermer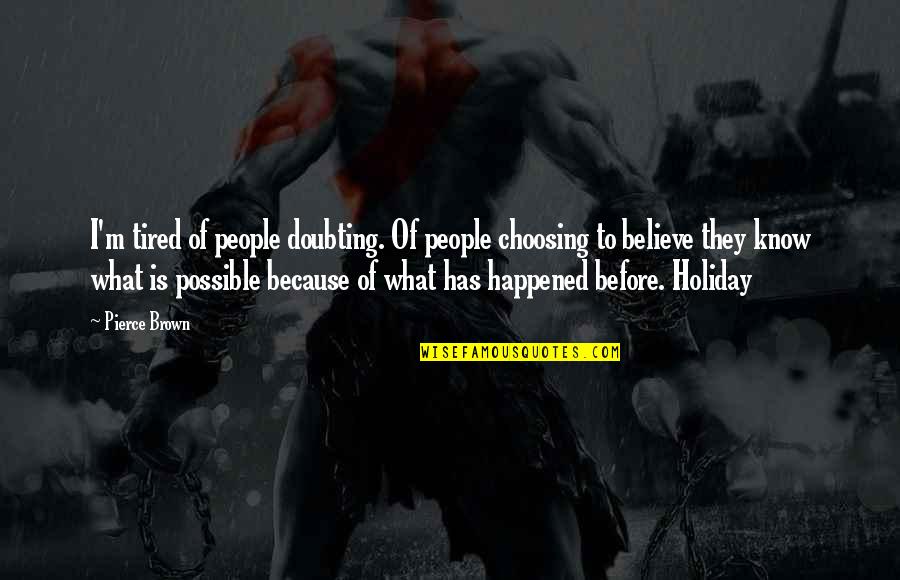 I'm tired of people doubting. Of people choosing to believe they know what is possible because of what has happened before. Holiday
—
Pierce Brown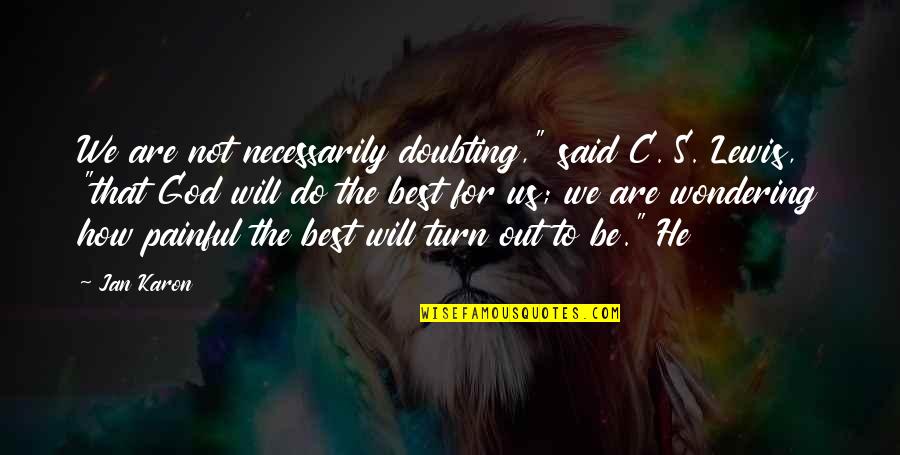 We are not necessarily doubting," said C. S. Lewis, "that God will do the best for us; we are wondering how painful the best will turn out to be." He
—
Jan Karon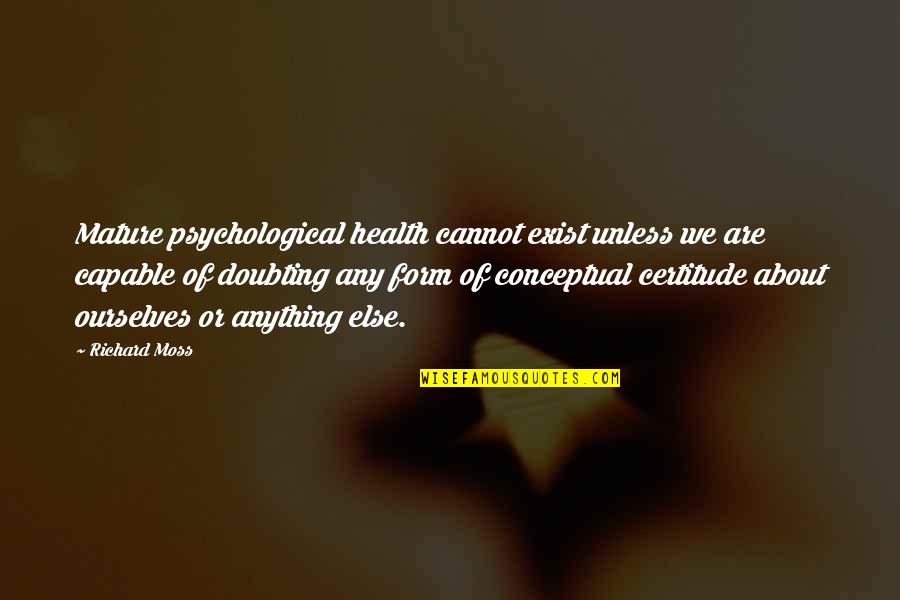 Mature psychological health cannot exist unless we are capable of doubting any form of conceptual certitude about ourselves or anything else.
—
Richard Moss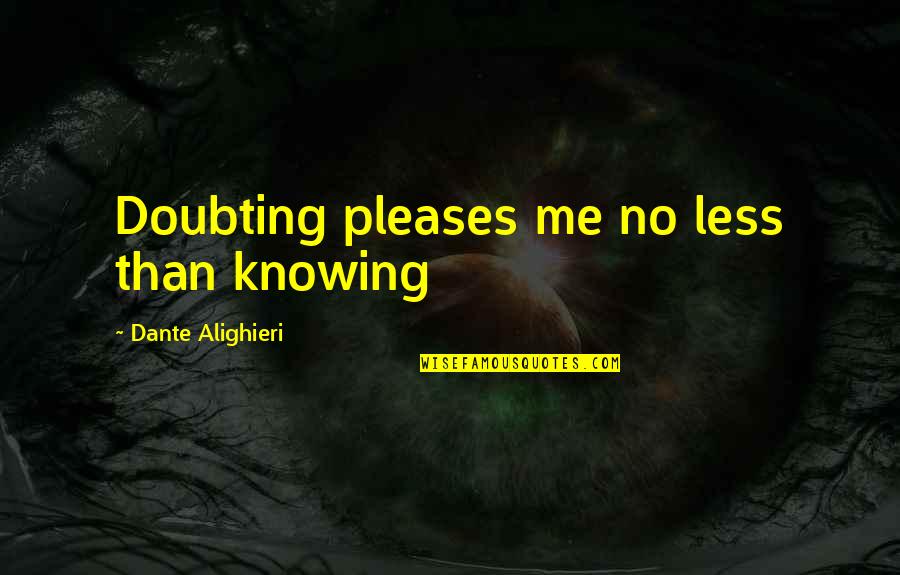 Doubting pleases me no less than knowing
—
Dante Alighieri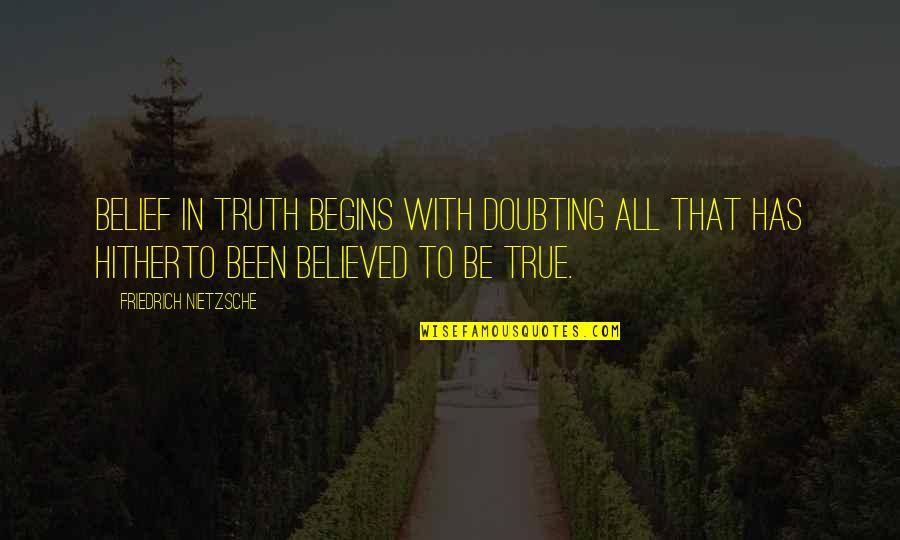 Belief in truth begins with doubting all that has hitherto been believed to be true.
—
Friedrich Nietzsche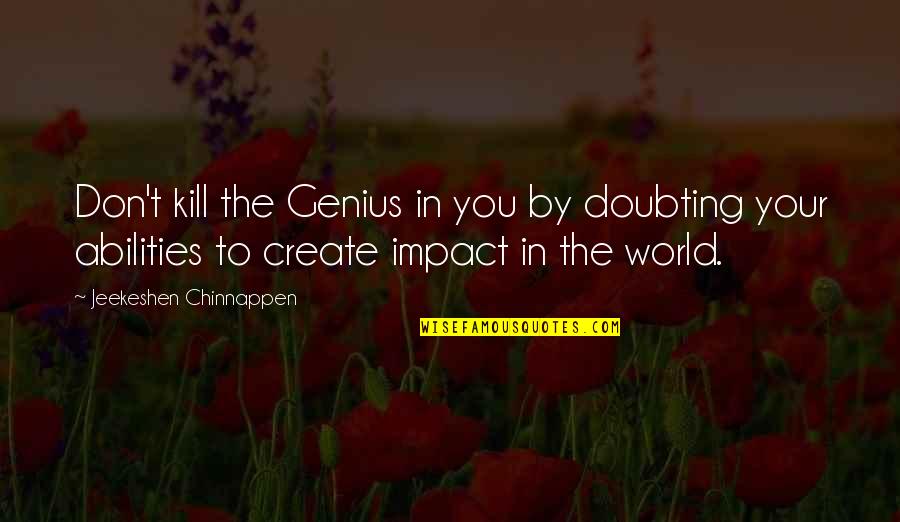 Don't kill the Genius in you by doubting your abilities to create impact in the world.
—
Jeekeshen Chinnappen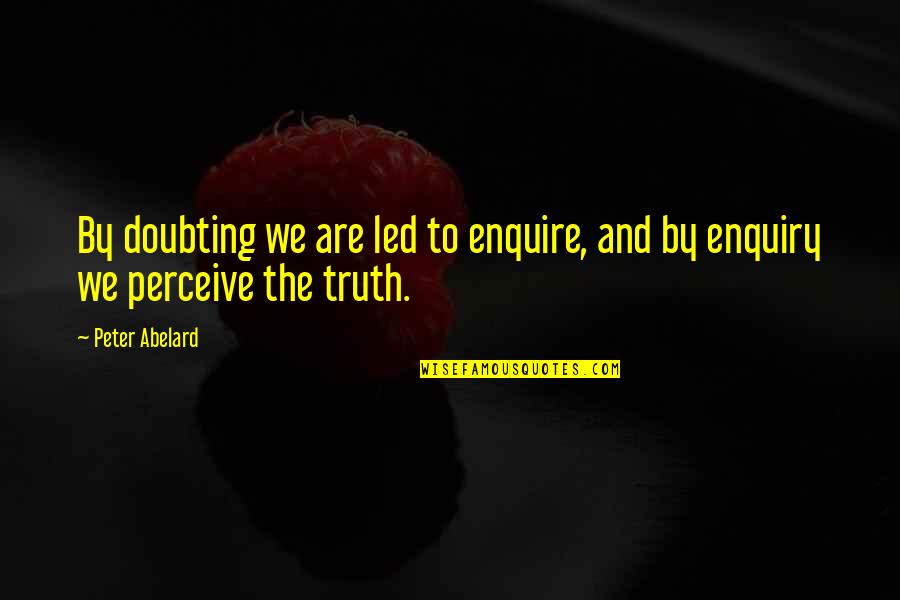 By doubting we are led to enquire, and by enquiry we perceive the truth.
—
Peter Abelard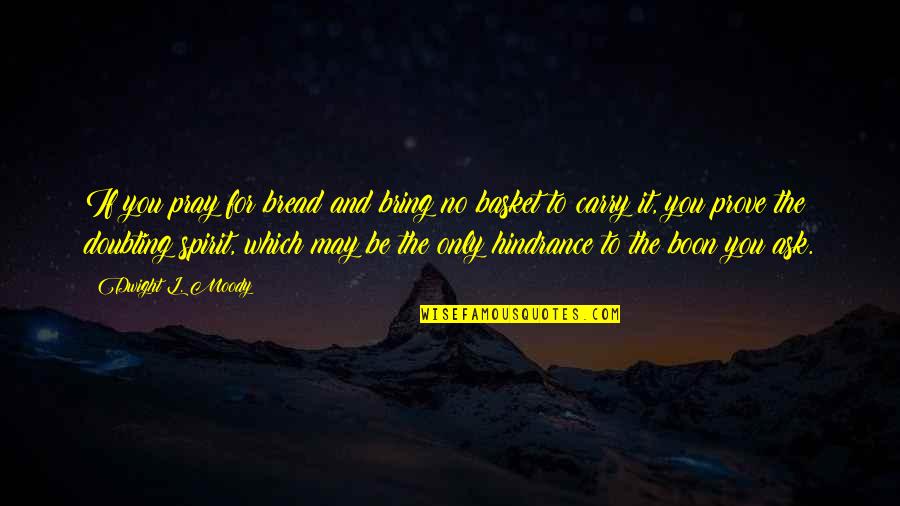 If you pray for bread and bring no basket to carry it, you prove the doubting spirit, which may be the only hindrance to the boon you ask.
—
Dwight L. Moody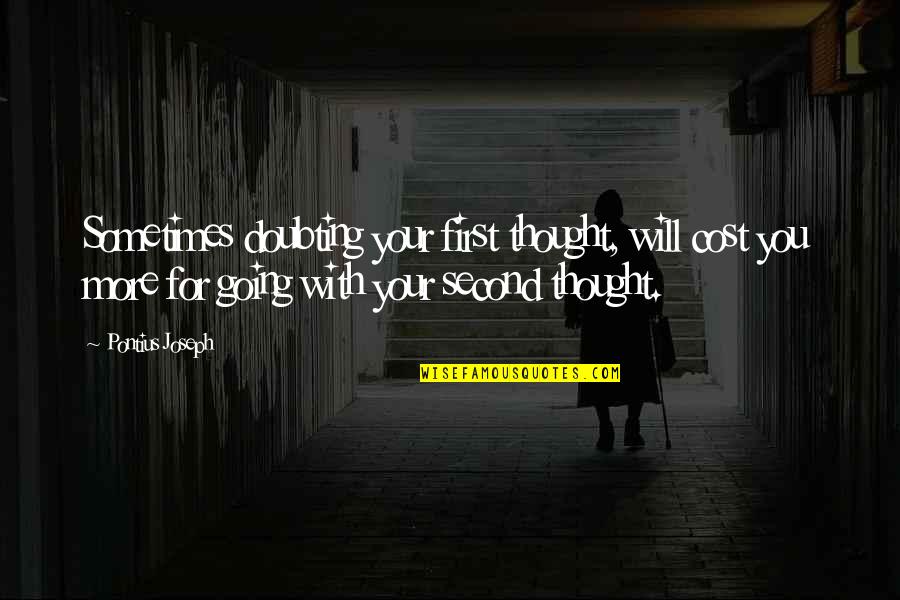 Sometimes doubting your first thought, will cost you more for going with your second thought. —
Pontius Joseph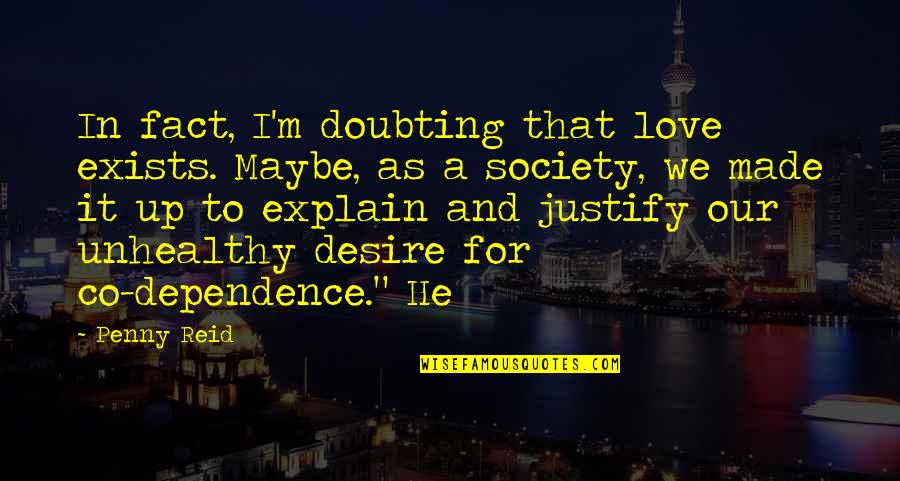 In fact, I'm doubting that love exists. Maybe, as a society, we made it up to explain and justify our unhealthy desire for co-dependence." He —
Penny Reid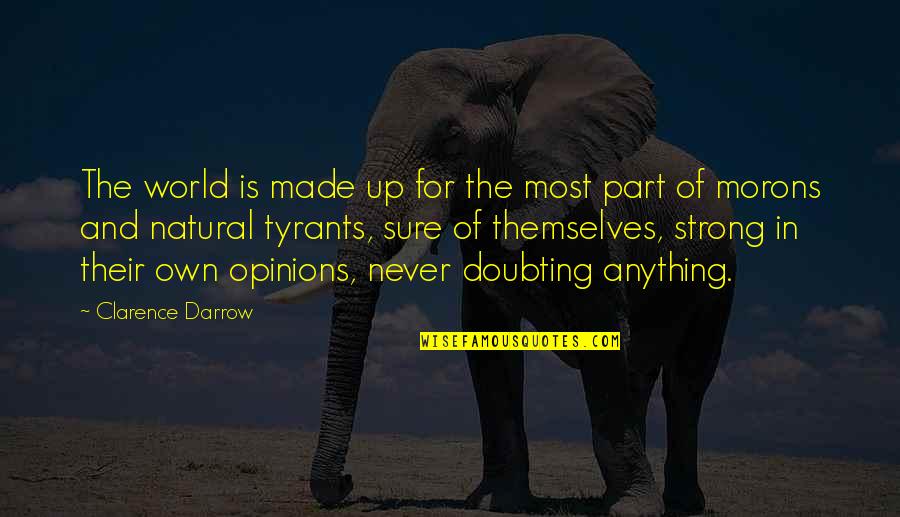 The world is made up for the most part of morons and natural tyrants, sure of themselves, strong in their own opinions, never doubting anything. —
Clarence Darrow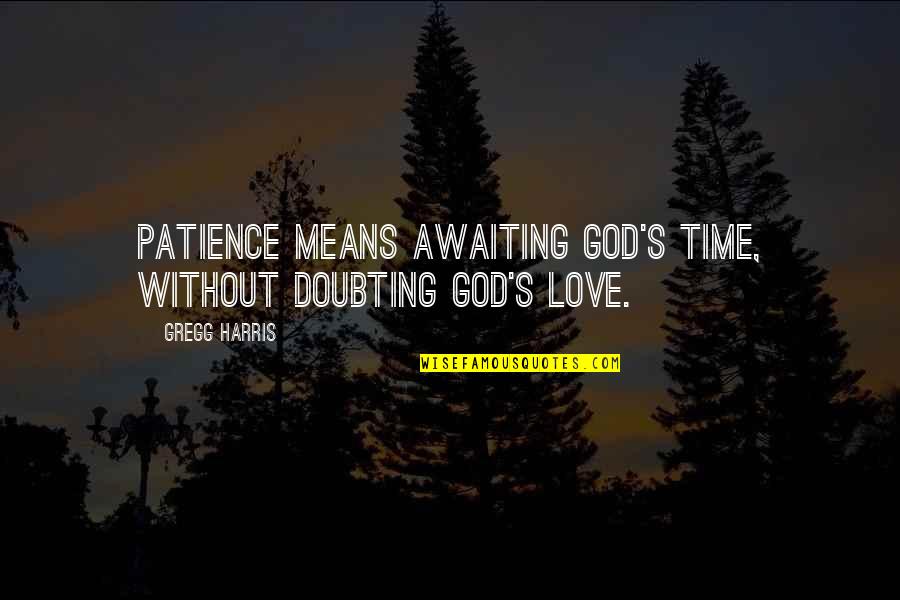 Patience means awaiting God's time, without doubting God's love. —
Gregg Harris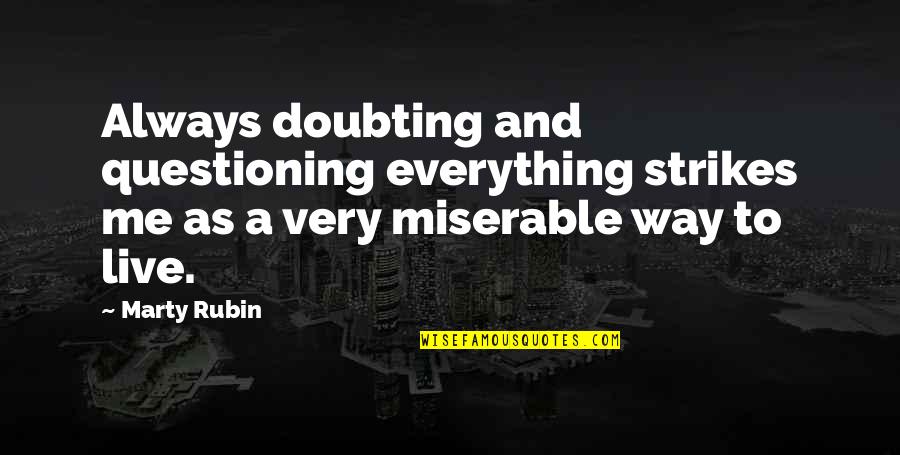 Always doubting and questioning everything strikes me as a very miserable way to live. —
Marty Rubin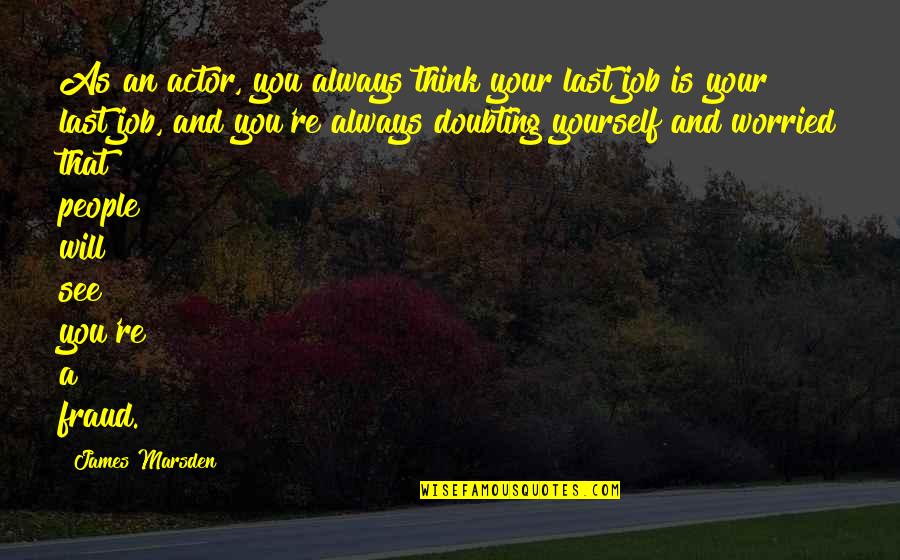 As an actor, you always think your last job is your last job, and you're always doubting yourself and worried that people will see you're a fraud. —
James Marsden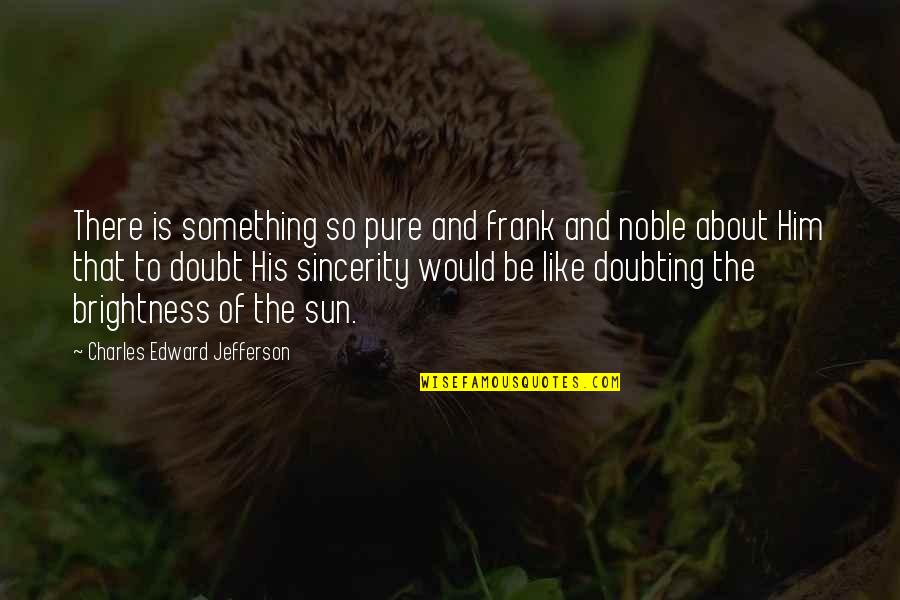 There is something so pure and frank and noble about Him that to doubt His sincerity would be like doubting the brightness of the sun. —
Charles Edward Jefferson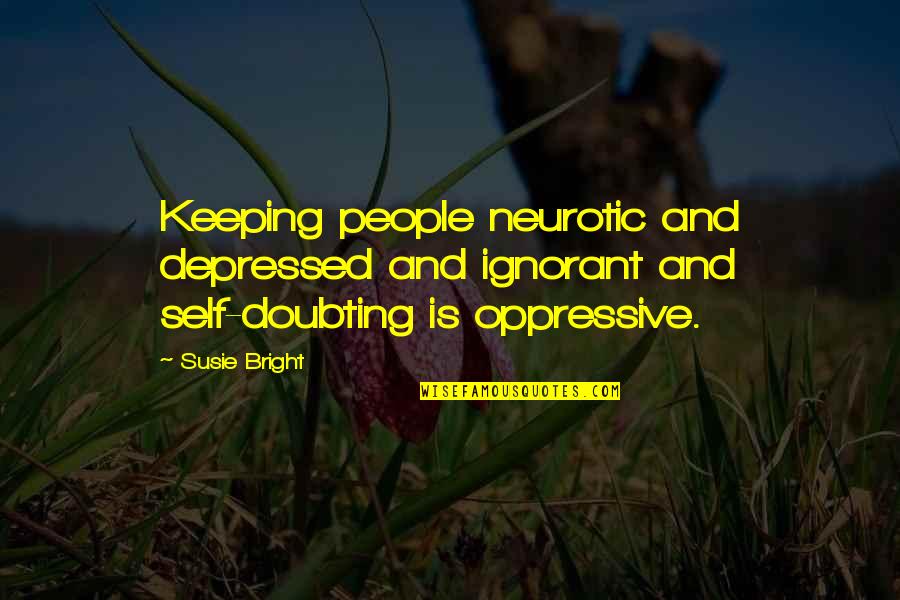 Keeping people neurotic and depressed and ignorant and self-doubting is oppressive. —
Susie Bright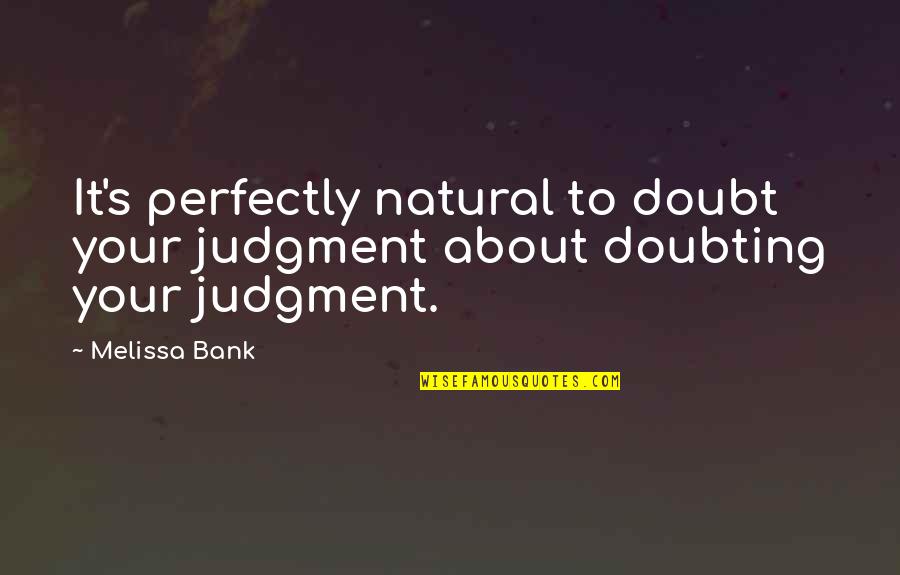 It's perfectly natural to doubt your judgment about doubting your judgment. —
Melissa Bank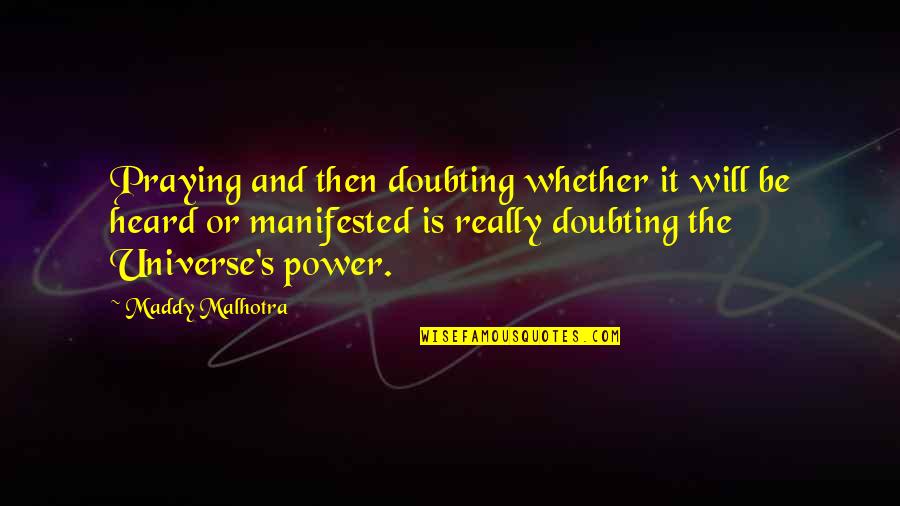 Praying and then doubting whether it will be heard or manifested is really doubting the Universe's power. —
Maddy Malhotra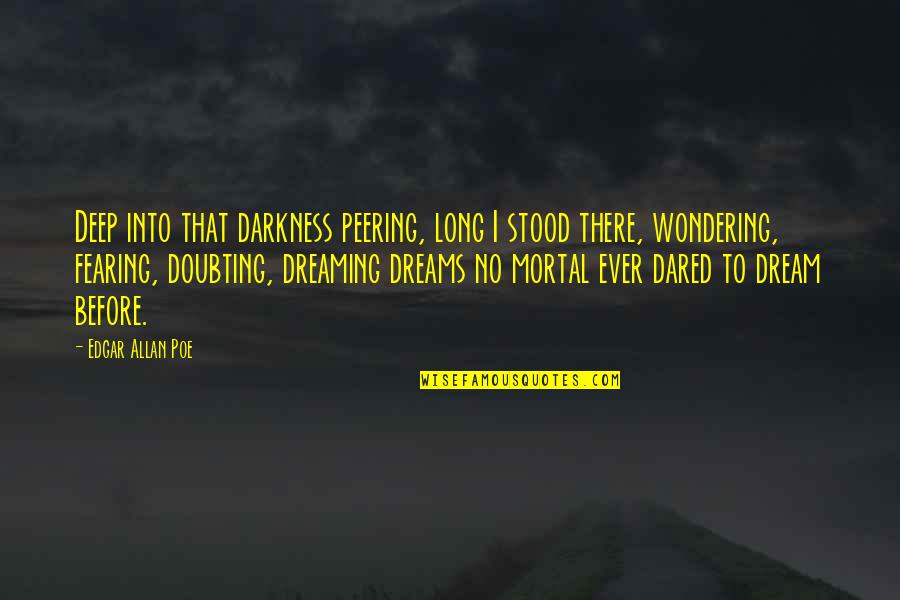 Deep into that darkness peering, long I stood there, wondering, fearing, doubting, dreaming dreams no mortal ever dared to dream before. —
Edgar Allan Poe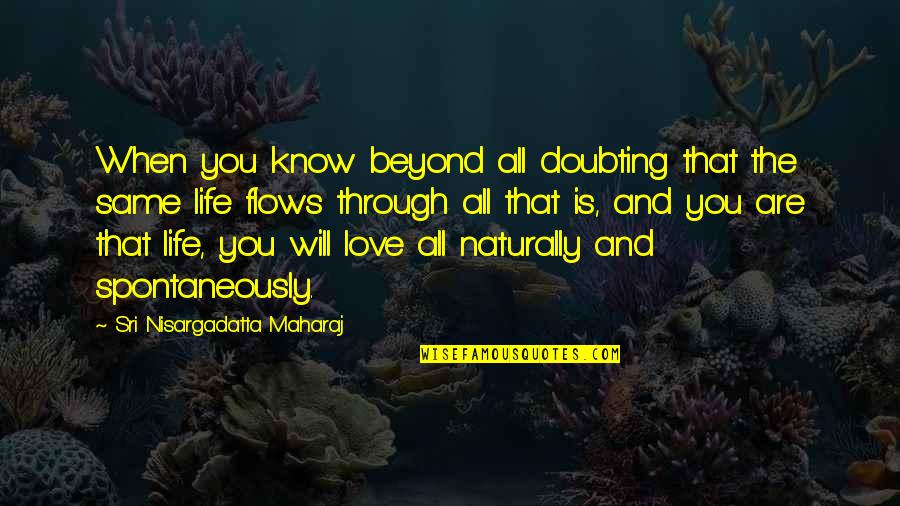 When you know beyond all doubting that the same life flows through all that is, and you are that life, you will love all naturally and spontaneously. —
Sri Nisargadatta Maharaj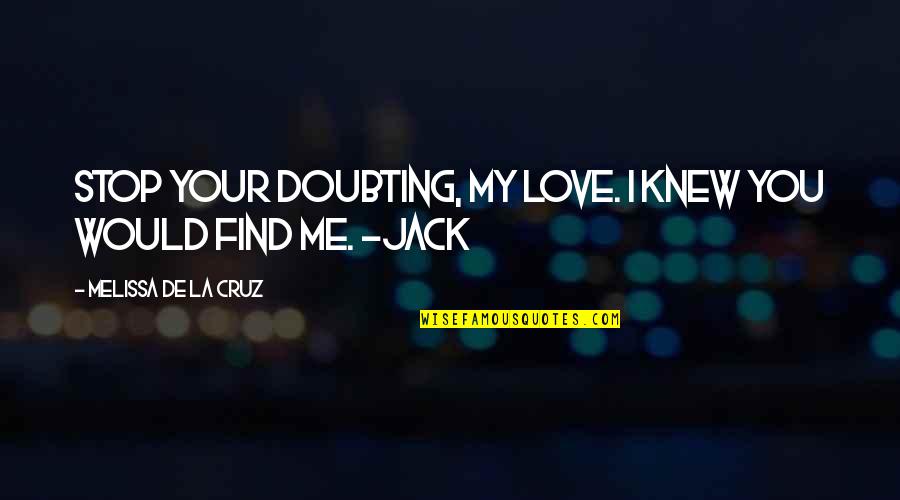 Stop your doubting, my love. I knew you would find me. ~Jack —
Melissa De La Cruz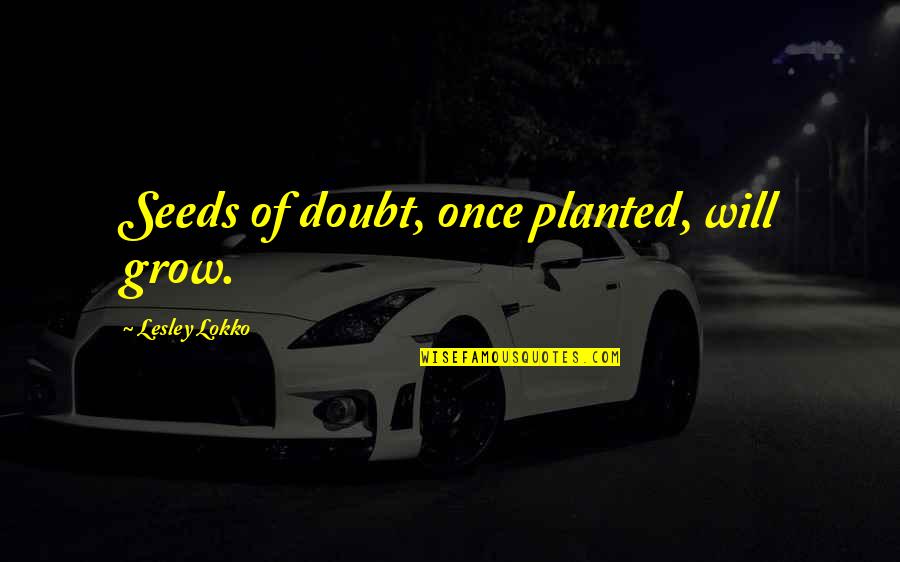 Seeds of doubt, once planted, will grow. —
Lesley Lokko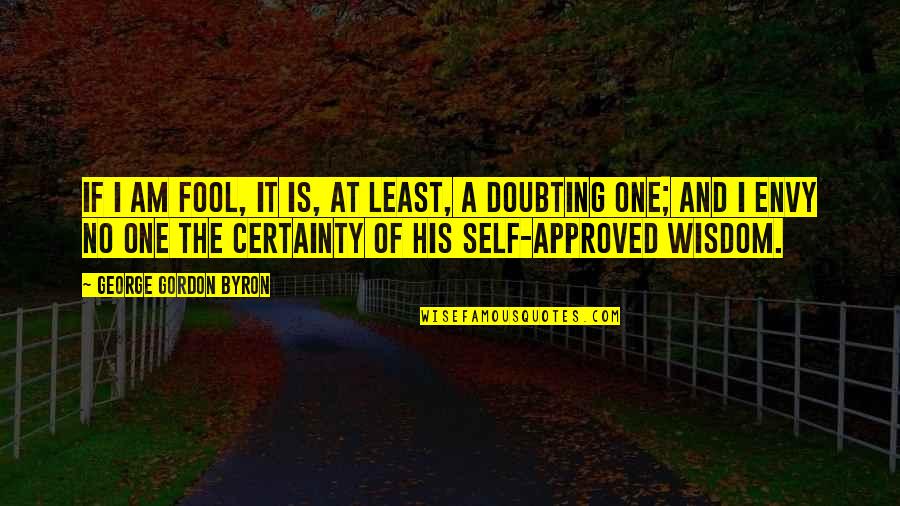 If I am fool, it is, at least, a doubting one; and I envy no one the certainty of his self-approved wisdom. —
George Gordon Byron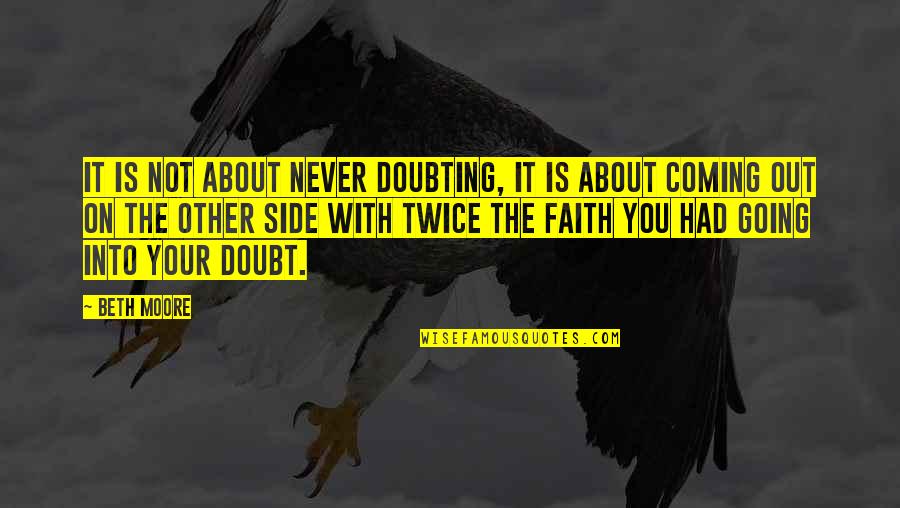 It is not about never doubting, it is about coming out on the other side with twice the faith you had going into your doubt. —
Beth Moore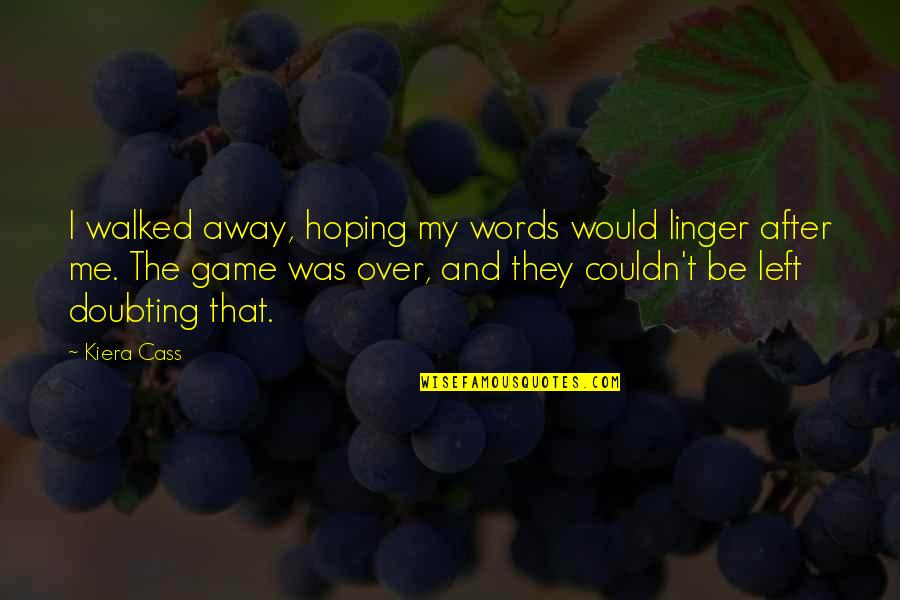 I walked away, hoping my words would linger after me. The game was over, and they couldn't be left doubting that. —
Kiera Cass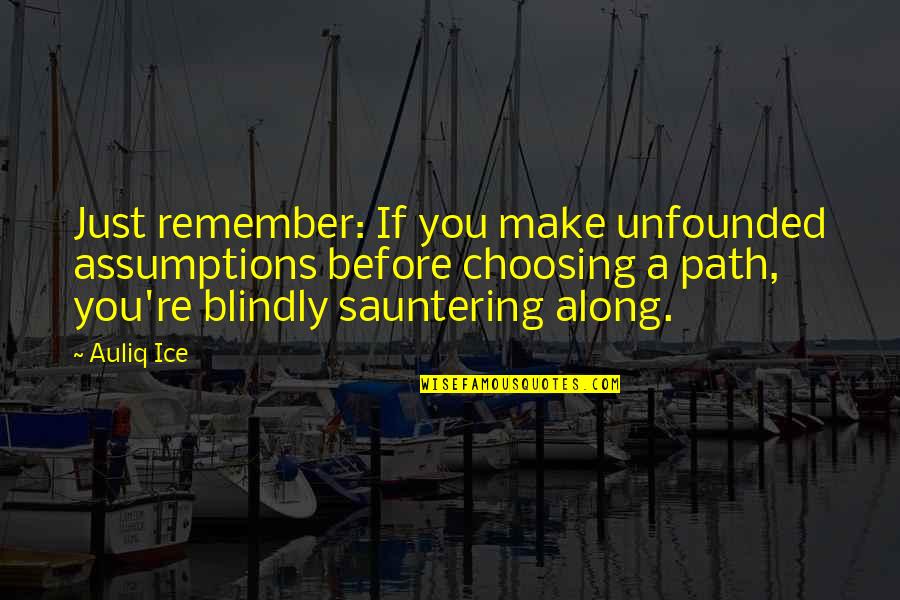 Just remember: If you make unfounded assumptions before choosing a path, you're blindly sauntering along. —
Auliq Ice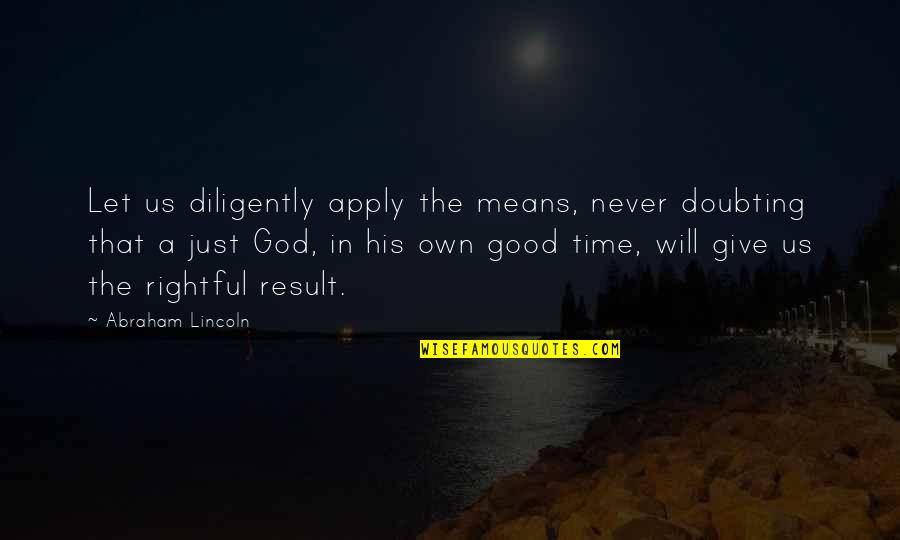 Let us diligently apply the means, never doubting that a just God, in his own good time, will give us the rightful result. —
Abraham Lincoln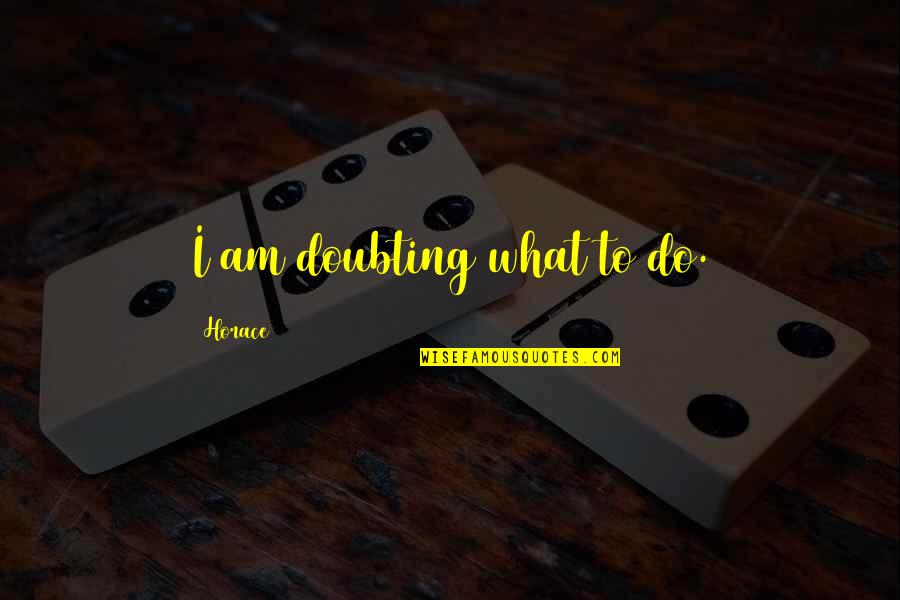 I am doubting what to do. —
Horace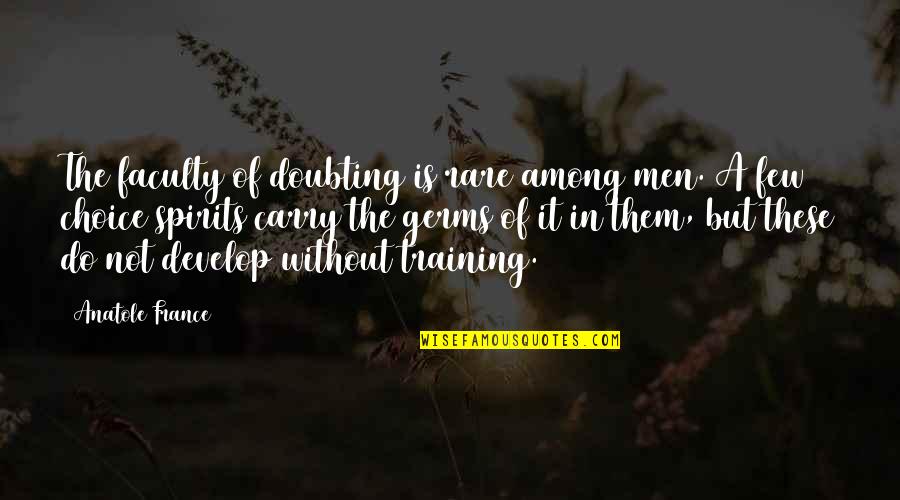 The faculty of doubting is rare among men. A few choice spirits carry the germs of it in them, but these do not develop without training. —
Anatole France
Without confidence we feel insecure. We replay the doubting voices of our parents on a loop in our own minds. —
Steven Franssen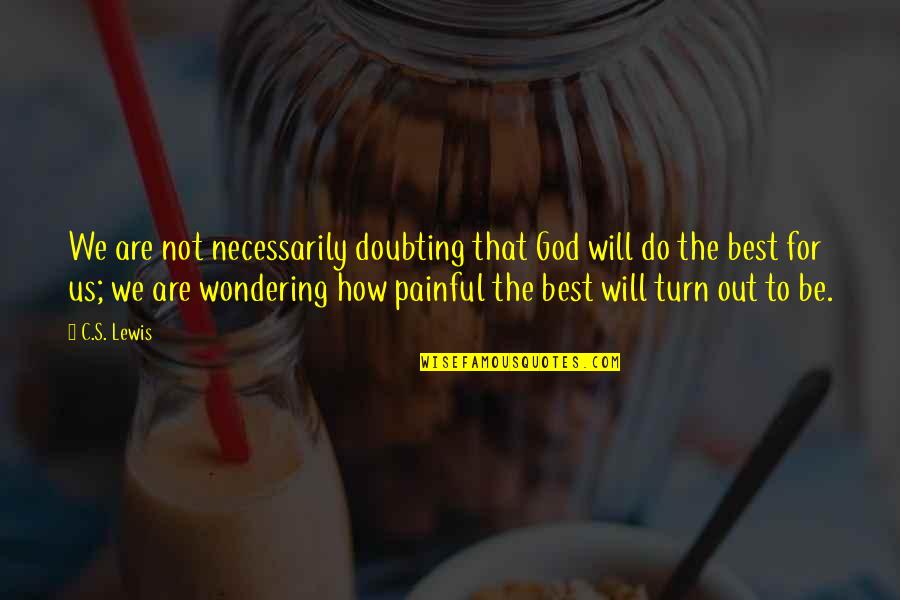 We are not necessarily doubting that God will do the best for us; we are wondering how painful the best will turn out to be. —
C.S. Lewis